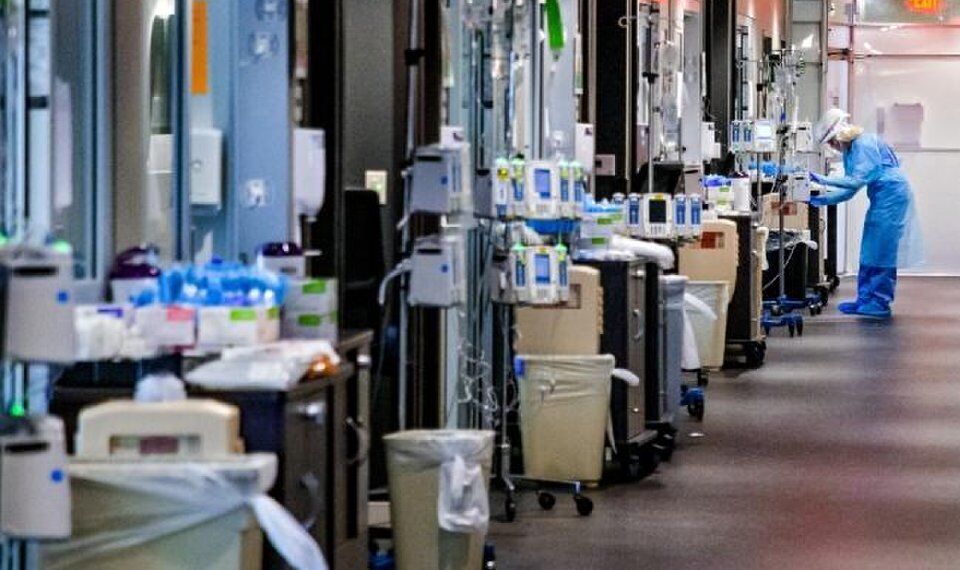 Oklahoma's pandemic curve is steeper than last summer when local mask mandates first began popping up and might not peak for six to eight weeks, according to Dr. Dale Bratzler, OU's Chief COVID officer.
Bratzler during his weekly live stream Thursday said that sharp upward curve is driven by how virulent the delta variant is and the state's low cumulative percentage of vaccinated people, especially among young individuals. He explained the delta variant replicates faster, meaning an infected individual becomes contagious sooner. It also has a much higher viral load to shed and better efficiency attaching to human cells.
The World Health Organization describes that mutation as "the most able and fastest and fittest" version yet of COVID-19.
"If you're exposed to somebody with delta variant, you're likely to have a positive test within about three to four days, which is quicker than we typically saw with the original wild type," Bratzler said. "We typically didn't test people until the fifth to the seventh day after exposure."
Bratzler said the best research so far is out of Israel in which symptomatic and asymptomatic cases around outbreaks were tested. The Pfizer vaccine — the only vaccine used in Israel — was found to be about 64% effective against the Delta variant at preventing breakthrough infections, he said.
"Again, it kept them out of the hospital; they didn't die of the disease," Bratzler said. "But it is possible to get infected even if you are fully vaccinated, particularly with this more contagious strain."
Bratzler said the true level of spread is much higher than confirmed cases that are reported because individuals with minimal to no symptoms generally aren't being tested.
Dr. Aaron Wendelboe, an epidemiologist and University of Oklahoma College of Public Health professor, said in general his model estimates there are about four times as many cases in the community than what are being diagnosed.
Wendelboe said his model estimates there are about 18,000 to 21,000 active cases in the state, whereas as active cases confirmed by the state were 7,302 as of Friday.
He said he suspects people don't want to get tested because for mild cases there isn't a personal benefit that affects treatment, as well as the result could lead to their own isolation, quarantine of family and friends, stigma or loss of work.
"Therefore there is essentially very little incentive for people to take the time and find a place to get tested," Wendelboe said.
The likelihood of periodic outbreaks is "very high" in Oklahoma, Bratzler said, with the surge localized in that communities with lower vaccination rates will be hit harder than those with better levels of immunity.
He called Oklahoma's situation "very concerning" but doesn't expect the state to experience a wave as awful as in December, January and February.
"It will depend on what happens with vaccines and what happens when schools reopen," Bratzler said.
According to the Oklahoma State Department of Health, nine in every 10 individuals from July 1-18 who were hospitalized for COVID-19 were unvaccinated.
OSDH for the first time Wednesday released new cases, hospitalizations and deaths by age group for a given week, in this instance July 11-17.
The 25-34 age group comprised the most new confirmed cases — 20.1% or 971. Only 27.7% of Oklahomans those ages are fully vaccinated, the third lowest percentage among age groups.
There were 2,096 confirmed cases that week among ages 12 to 34, or 43.3% of the total 4,481.
The age demographic with the lowest vaccination percentage is youth ages 12 to 17 at only 13.4%. Second lowest is 25.6% among individuals ages 18 to 24.
"The majority of people who are spreading the disease right now are young people who are not vaccinated," Bratzler said.
The three age groups with the most new hospitalizations in that week were 55-64 (63 or 21%), 65-74 (54 or 18%) and 45-54 (42 or 14%). There were 17 among ages 0 to 17, as well as nine in 18-24, out of a total 301 hospitalizations.
The state's average of new COVID cases and hospitalizations have skyrocketed by more than 300% in less than a month to levels akin to mid-September.
Bratzler described central Oklahoma has "relatively spared" at the moment as eastern Oklahoma sees an influx in cases and high transmission rates.
The seven-day moving average of cases reached 938 on Friday, up from 204 on June 29. Hospitalizations hit 495 inpatients from 116 inpatients in the same span. Intensive-care units housed 159 of the inpatients.
Tulsa County by far holds the most COVID inpatients of any of the state's eight hospital regions as the delta variant outbreaks in Missouri and Arkansas flow into northeastern Oklahoma.
Tulsa County had 214 inpatients, of which 79 were in ICUs as of Friday. Oklahoma County — more populated — had only 107 inpatients, with 28 in ICUs.
"In northeast Oklahoma, they're already stretched with respect to ICU capacity because of COVID-19," Bratzler said. "Right now, the Oklahoma City metro has plenty of hospital beds available. We've been relatively spared.
"In fact many of the COVID patients I think coming into Oklahoma City are actually transfers from other communities."
Percentage fully vaccinated
Age group Percentage vaccinated
Source: Oklahoma State Department of Health
When will vaccine boosters be available? COVID-19 information Oklahomans need to know
When can Oklahomans get a booster shot?
'Continued death rates high for some time to come' despite decreasing cases in Oklahoma
Where you can find COVID testing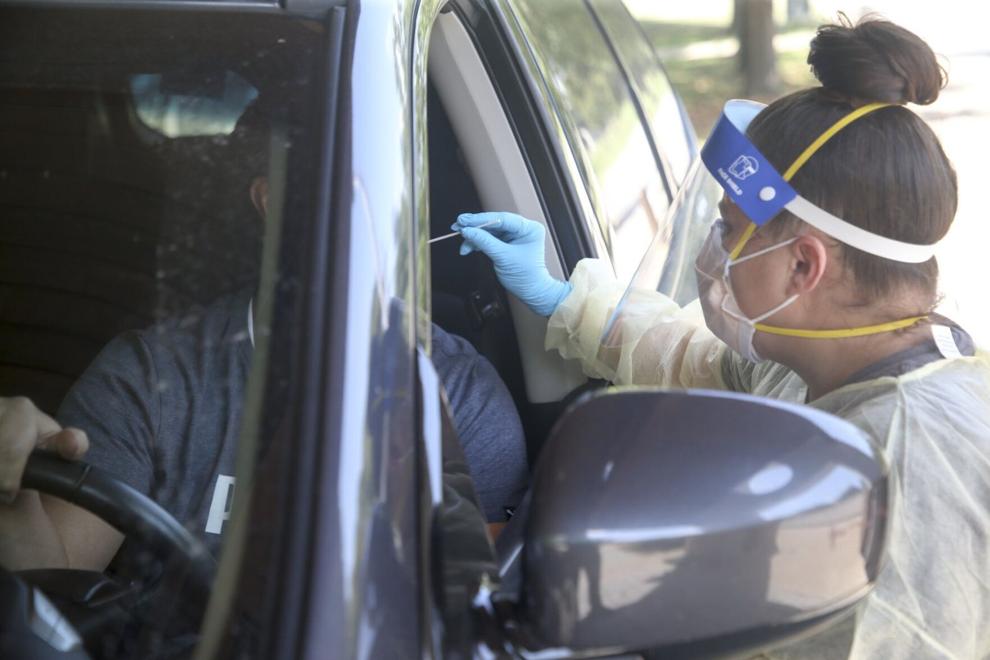 OSU Medical Center doctor on Regeneron: 'The only effective therapy that we have for COVID-19 right now'
What do pregnant women need to know?
Can schools mandate masks?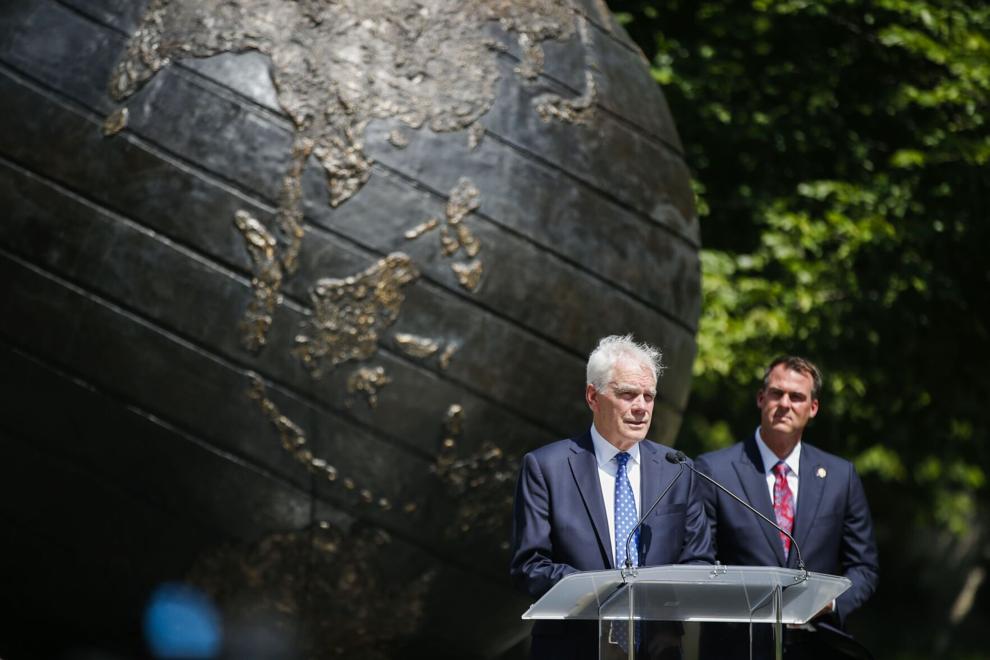 Explainer on COVID testing in Oklahoma schools funded through early-detection grant
Isolation and quarantine guidance for classroom exposures
COVID consequences: What can unvaccinated people expect if they get infected?
Details on delta variant
Why aren't COVID-19 patients receiving the vaccine while hospitalized?
Health care worker worries
Where to find a vaccination
"Go get your shots." Unvaccinated COVID patient talks about his illness
Can unvaccinated people be immune due to a previous COVID infection?
COVID data expert: 'We're moving into a bit of an endemic situation'
What variants have been found here?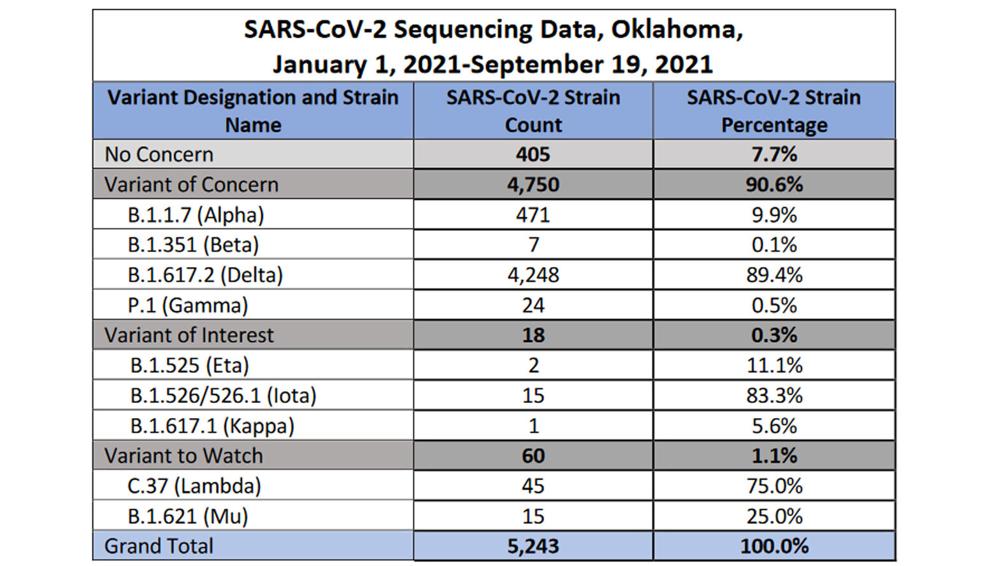 Costs of COVID-19 hospitalization
How long might Oklahoma have COVID-19 'population immunity'?
Need for specimens to sequence for variants
Primary care physician Brad Hardy discusses post-COVID syndrome
Post-COVID infection expectations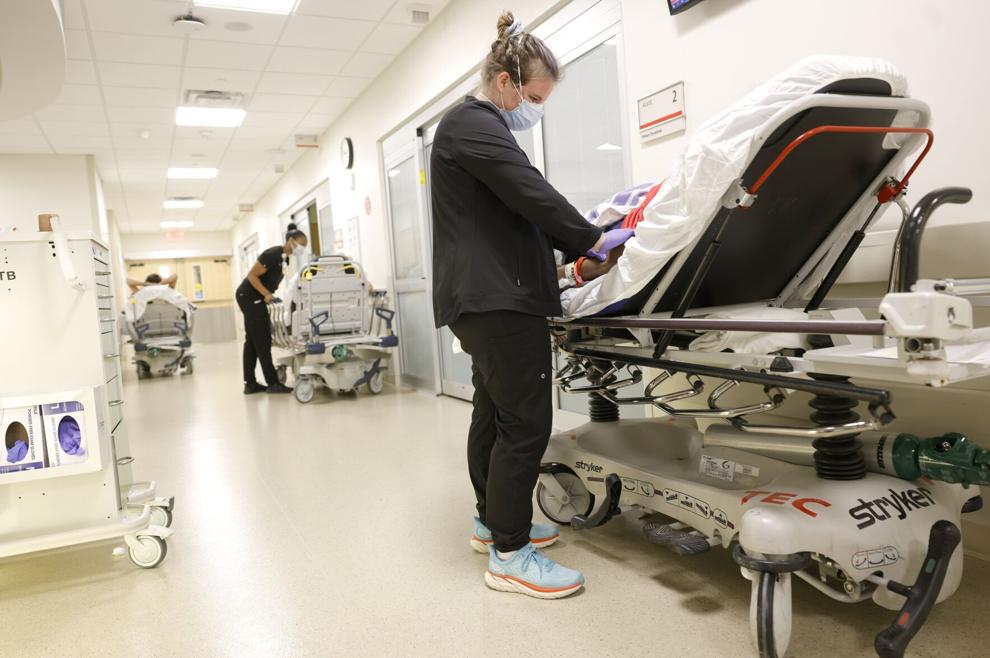 Most updated mask guidance from CDC, WHO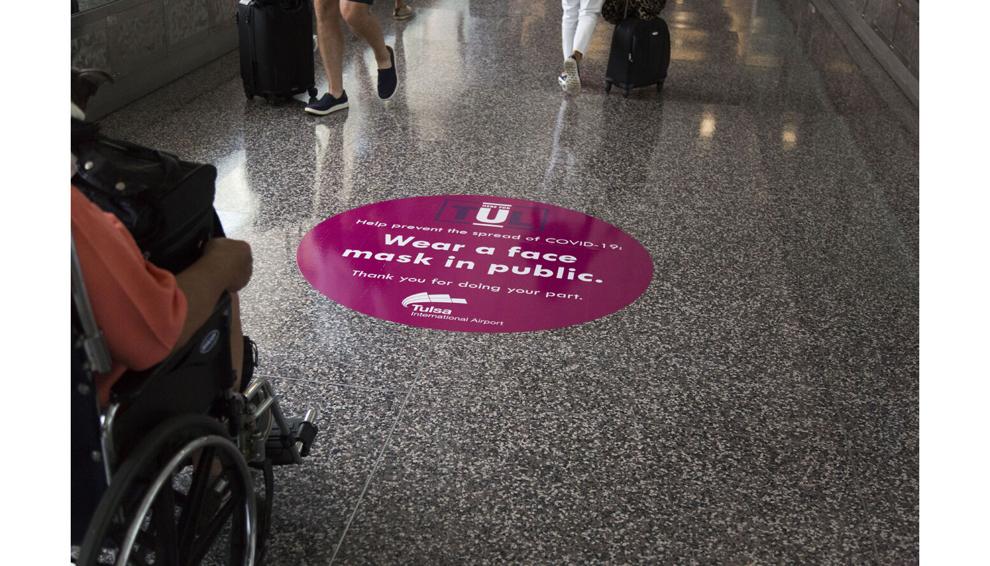 Last chance offer: $1 for six months