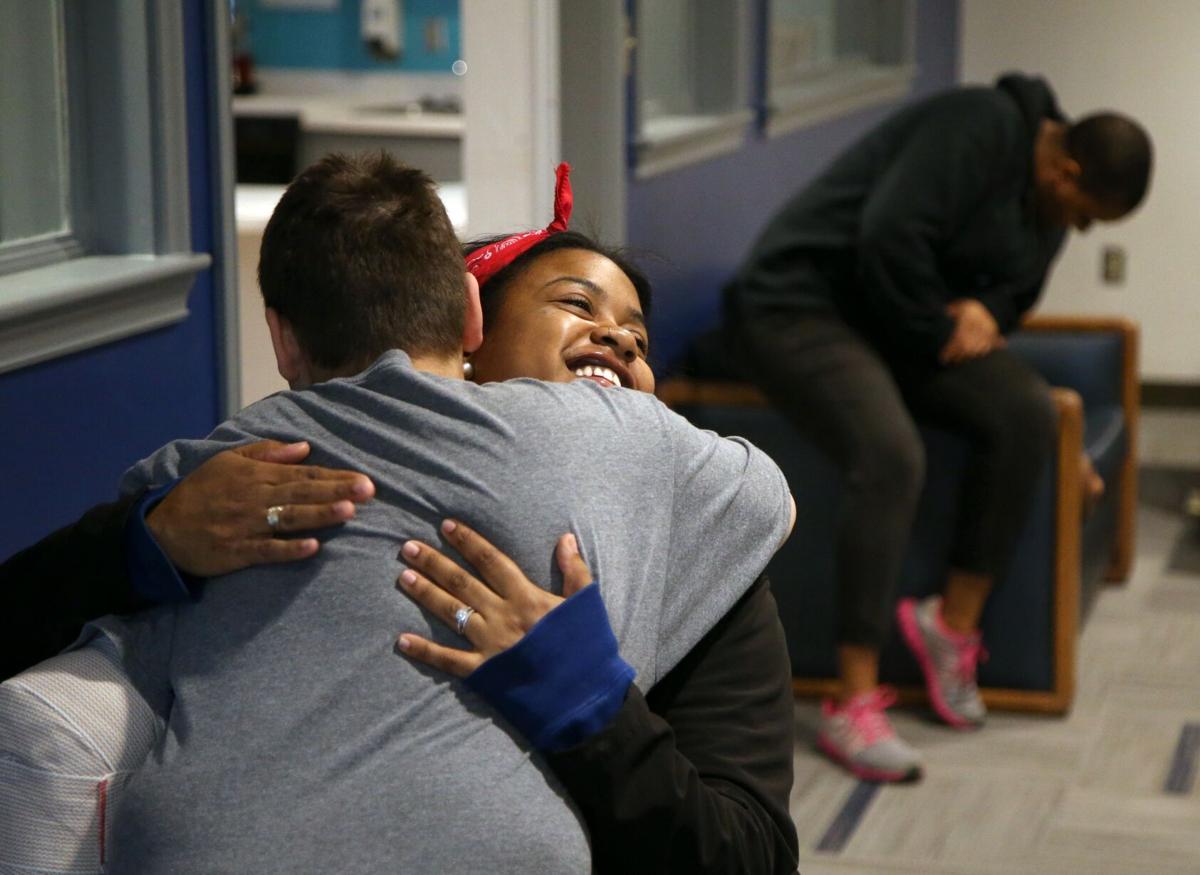 For the first time since reform efforts began in 2012, Oklahoma's foster care system has made "good faith efforts" to improve in every way that independent experts have asked for, according to the most recent progress report.
As part of the settlement to a class-action lawsuit, out-of-state child welfare experts issue reports every six month to measure progress in 30 specific "target outcomes," and they have always found the Oklahoma Department of Human Services lacking in at least a few areas.
"I am pleased to see that independent experts are validating the transformational work being done by OKDHS employees to improve our state's foster care system," Gov. Kevin Stitt said. "This is an important step in the process, and I know Secretary (of Human Services and Early Childhood Initiatives Justin) Brown and his team will continue their efforts to make Oklahoma a Top Ten state."
The improvements come after years of investment from Oklahoma and efforts by DHS to create "a safer and more effective child welfare system," the report says. The department's senior management team is "focused, transparent and deeply engaged" in making improvements, according to the out-of-state experts, known in court documents as "co-neutrals."
The report examines the last six months of 2020, when records indicate that 7,562 children were in state custody, down from the peak of 11,301 children in state custody in 2007.
"This decline represents more children exiting than entering state care each year due in part to the agency's efforts to ensure children and youth don't linger in the foster care system," according to the report, "but rather return home, are adopted or enter into a legal guardianship."
In January 2012, DHS settled a class-action lawsuit that had been filed against the foster care system by a national child advocacy group. As a result of the settlement, DHS created the "Oklahoma Pinnacle Plan" to identify specific, measurable ways to improve the foster system, with three out-of-state experts determining whether the agency was showing "good faith efforts" to make improvements.
"I am incredibly proud of the work" the agency has done, said Dr. Deborah Shropshire, director of DHS Child Welfare Services. "But our work is never done."
The agency must continue to be "nimble and resilient" to achieve more progress, she said.
"We continue to need our partners and neighbors to help serve Oklahoma families," Shropshire said, "whether that be as a therapeutic or traditional foster family or to support families within their own communities before they ever come into crisis, because we are steadfast in our belief that every child deserves a loving, permanent home."
Featured video: How is Oklahoma doing finding the delta variant among positive COVID cases?
Today in history: July 9
1918: The Distinguished Service Cross
1943: Operation Husky
1947: Elizabeth and Phillip
1982: Plane Crash
1992: Al Gore
1999: Chevrolet Malibu
2004: Senate Intelligence Committee
2010: Spy Swap
2011: Derek Jeter
2011: South Sudan
2015: Nikki Haley
2016: Barack Obama
2016: Serena Williams
2020: New York
2020: Robert Redfield
2020: The Supreme Court