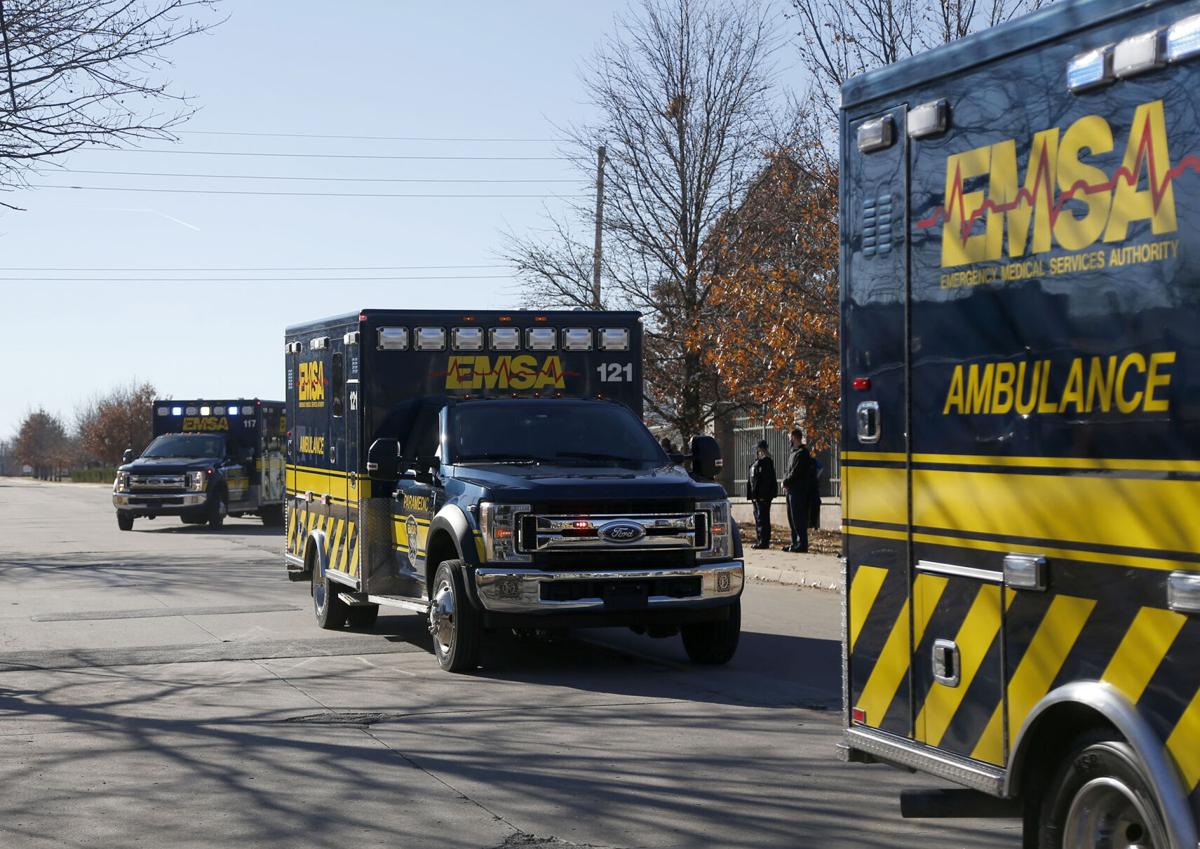 The unavoidable agony in the pandemic is behind us, but Oklahoma is in the thick of "unnecessary suffering" as overwhelmed hospitals and distraught health care workers try to cope, according to a COVID data expert.
Oklahomans are dying of COVID at nearly twice the rate of the U.S. — a top 10 ranking in the country — in a state that also rates poorly for cumulative vaccinations.
More than 90% of the state's hospitalized COVID patients since July 1 have been unvaccinated people. That date is about when the delta variant-fueled surge began here.
Since July 11, 395 Oklahomans have died with COVID-19 infections; 53 vaccine-breakthrough cases have ended in deaths.
"It's one thing to have had the death (rate) at the beginning of this pandemic because we didn't know any better," said Dr. Jennifer Clark, who leads Project ECHO's COVID-19 data and information sessions for Oklahoma State University and described virus-related deaths and illness as "necessary suffering" before vaccines and advanced therapeutics became available. "All of the deaths that we have now, so many of them are unnecessary and preventable.
"And that burden is not something we should ask anyone to bear — particularly our health care providers."
COVID-19 hospitalizations are so often cited, not just because of how swamped hospitals are but also as a metric that most accurately captures the pandemic's severity in real time.
This is particularly true in Oklahoma, where the state during the fall and winter surge fell far behind in reporting COVID deaths. State reporting lagged by about 2,500 deaths in early March, 4,478 deaths versus 6,970 deaths — a difference of 56%.
The federal government reported 9,074 COVID-19 deaths in Oklahoma as of Friday.
Four Oklahoma City hospital systems banded together in mid-August to describe their situations as overwhelming, unmanageable, dreaded, nightmarish and dire. The COVID surge has dramatically affected nearly all hospital services and can hinder the time-sensitive care needed in instances such as heart attacks, strokes and emergency surgeries.
Even with the delta variant emerging as the most efficient mutation of the virus yet, Clark said vaccines still offer greater than 90% protection against death, 71% to 81% protection from hospitalization and 40% to 60% protection from symptomatic infection.
She said between 75% and 90% of COVID hospitalizations and deaths are of unvaccinated individuals.
Jill McSparrin, an intensive care unit nurse with INTEGRIS, lost her father to COVID in December.
Every shift, McSparrin said she and other nurses watch a patient suffer and die from COVID. The mental, emotional and physical tolls are exhausting, she said, and are accompanied by post-traumatic stress disorder, anxiety and depression.
"I want Oklahomans to know that if they saw what we see every day, they would be in line for the vaccination," McSparrin said Tuesday during the weekly Healthier Oklahoma Coalition media briefing.
McSparrin said the patient's family often is outside and that a nurse is in the room holding hands with their loved one as the person dies. Sometimes a respiratory therapist is there, too.
"It's very difficult to watch this over and over again," McSparrin said. "We cry with the patients; we cry with the families.
"We're already short on nurses, and now several of my colleagues that I have spoken to are really seriously thinking about retiring early, finding another area of nursing or finding a new career altogether."