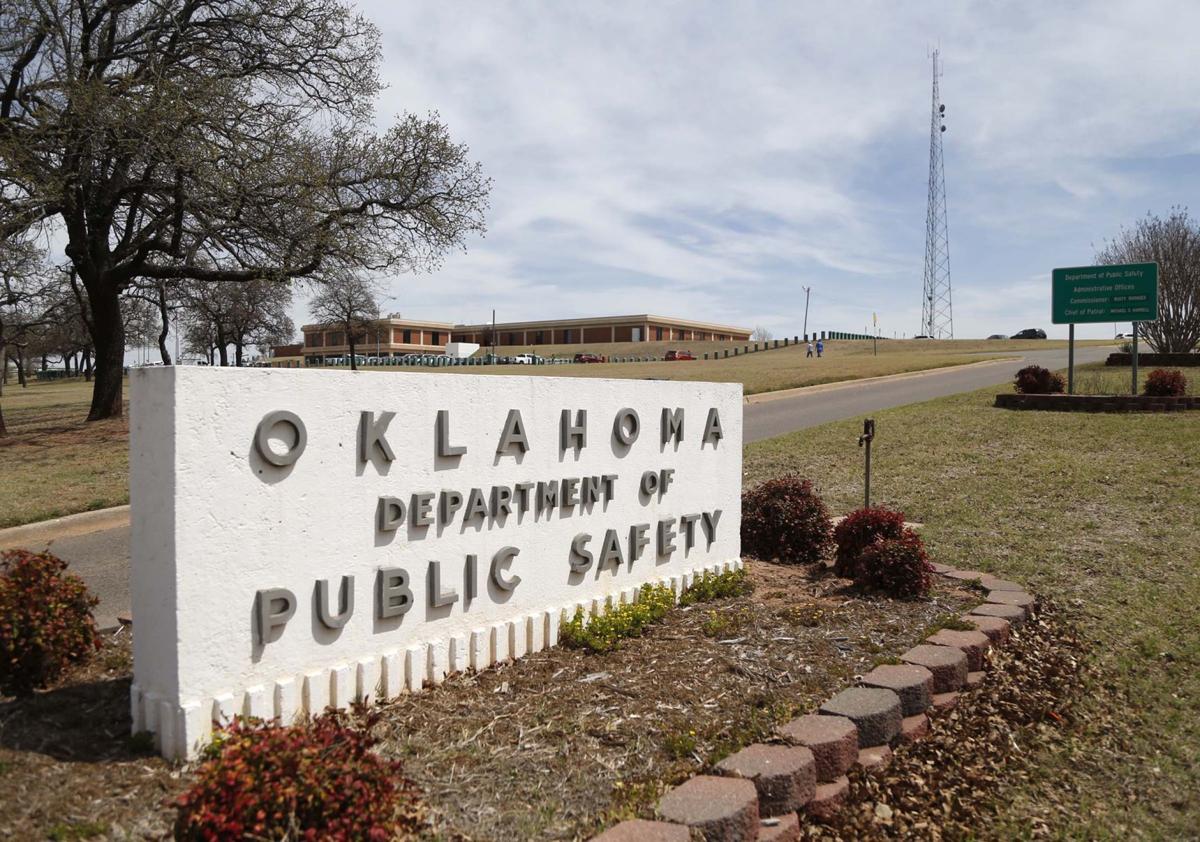 The Oklahoma Highway Patrol vigorously defended the secrecy of its vehicular pursuit policy, but 36 other states handed over their chase protocols upon open records requests from Tulsa World.
In the fall, the World filed open records requests with the other 49 states to learn how many statewide law enforcement agencies publicly release their pursuit policies. The newspaper also was able to compare those protocols with OHP policy after obtaining it as a defense exhibit in a recent felony murder trial.
OHP repeatedly rebuffed Tulsa World requests to review its pursuit policy after eight people died in seven chases during a 14-month span that ended in July 2017 and prompted no disciplinary actions.
The Highway Patrol historically has kept its policy confidential, citing an exemption written exclusively for itself in open records law for items of a "tactical nature."
Of the 49 other vehicular pursuit policies requested, the Tulsa World received 73%; seven states' policies were provided with redactions, and two were already available online. Twelve agencies responded with denials, two for not being located in that state, and one state made acquiring the policy too expensive.
Pillars of the policies
Transparency and accountability are considered cornerstones of modern policing that are absent from how Oklahoma Highway Patrol handles vehicular pursuits.
OHP's policy doesn't mandate that troopers who are involved in pursuits fill out reports about what happened. Nor does it require regular reviews of the policy or tracking of chase data to analyze trends, best practices or deficiencies. The agency confirmed it doesn't aggregate any pursuit data.
The report states that "(a)ll policies and aggregate data" should be made public to ensure transparency.
"Law enforcement agencies should also establish a culture of transparency and accountability to build public trust and legitimacy," according to the report. "This is critical to ensuring decision making is understood and in accord with stated policy."

The World reported March 31 that OHP's policy p

rohibits wrong-way chases and overtaking the lead pursuit unit, except for in "extenuating circumstances" and noted that those policies appear to have been broken in separate chases that killed an OHP supervisor and an uninvolved motorist.
Both of the pursuits that ended in fatal crashes also appear contrary to the policy's overarching aim to "promote the safety of all persons" and strike a balance between "law enforcement effectiveness and the risk of injury to the public."
Department of Public Safety Commissioner Rusty Rhoades, who oversees OHP, declined to be interviewed for this story.
Base for comparisons
Of the 36 responding state agencies, 24 require that at least the primary pursuer fill out a report, and 15 mandate all involved units write reports.
Neither the primary nor secondary OHP troopers gave written statements about what transpired or reasons for their actions in a high-speed chase in July 2017 in Moore that killed OHP Lt. Heath Meyer. The other troopers involved or on scene did write statements.
The secondary trooper, at about 90 mph, tried to overtake the nearly stopped lead unit at a partial roadblock on Interstate 35 for a traffic violator who made it untouched through the blockade attempt. The secondary cruiser side-swiped the first and struck Meyer, who had hopped over the concrete median barrier to remove stop sticks from the roadway. The fleeing motorist, D'angelo Burgess, was convicted of felony first-degree murder.
The International Association of Chiefs of Police has a model vehicular pursuit policy that states, "Whenever an officer engages in a pursuit, he or she shall file a written report on the appropriate form detailing the circumstances."
Examining another measure of transparency and accountability, the Tulsa World found that 19 of the 36 statewide pursuit policies impose at least annual reviews of the policy itself, or the regular compilation of pursuit data or information for analysis.
The World in October had asked the Highway Patrol if it aggregates any sort of pursuit data or information, and, if so, whether it is compiled into a regular report.
"I have been in contact with various divisions to determine whether or not we compile data of the type you referenced," responded OHP General Counsel Megan Simpson. "It is my understanding that the Department does not maintain any statistical data pertaining to pursuits in any aggregate form; therefore, the remaining question is moot."
'No-policy policy'
A researcher who studies vehicular chases, in a recent telephone interview with the Tulsa World, said OHP has "put a cloak" over how it handles pursuits.
Geoffrey Alpert testified as an expert witness for defense attorneys in Burgess' felony murder trial for the death of Meyer.
Alpert, a University of South Carolina professor of criminology and criminal justice, said most people stop for officers. The fraction who flee simply don't abide by laws and would run regardless of the policies or whether they are public, he said.
Alpert said transparency is paramount to public trust, which is damaged when an agency hides a policy or fails to collect data for evidence-based practices.
"That's not modern law enforcement," he said.
An OHP spokeswoman previously has said its policy underwent some alterations after Meyer's death, which was the last in the string of eight fatalities in 14 months.
Alpert reviewed the updated policy, which he said was revised in February 2018. He said there was minor tinkering but no overall shift in mindset or operation for OHP.
He referred to OHP's chase protocols as a "no-policy policy," saying it's written in a way that makes it difficult to violate because it almost has no teeth to it.
"It's not any better," Alpert said.
Twitter: @JonesingToWrite
Corey Jones
918-581-8359
Twitter: @JonesingToWrite