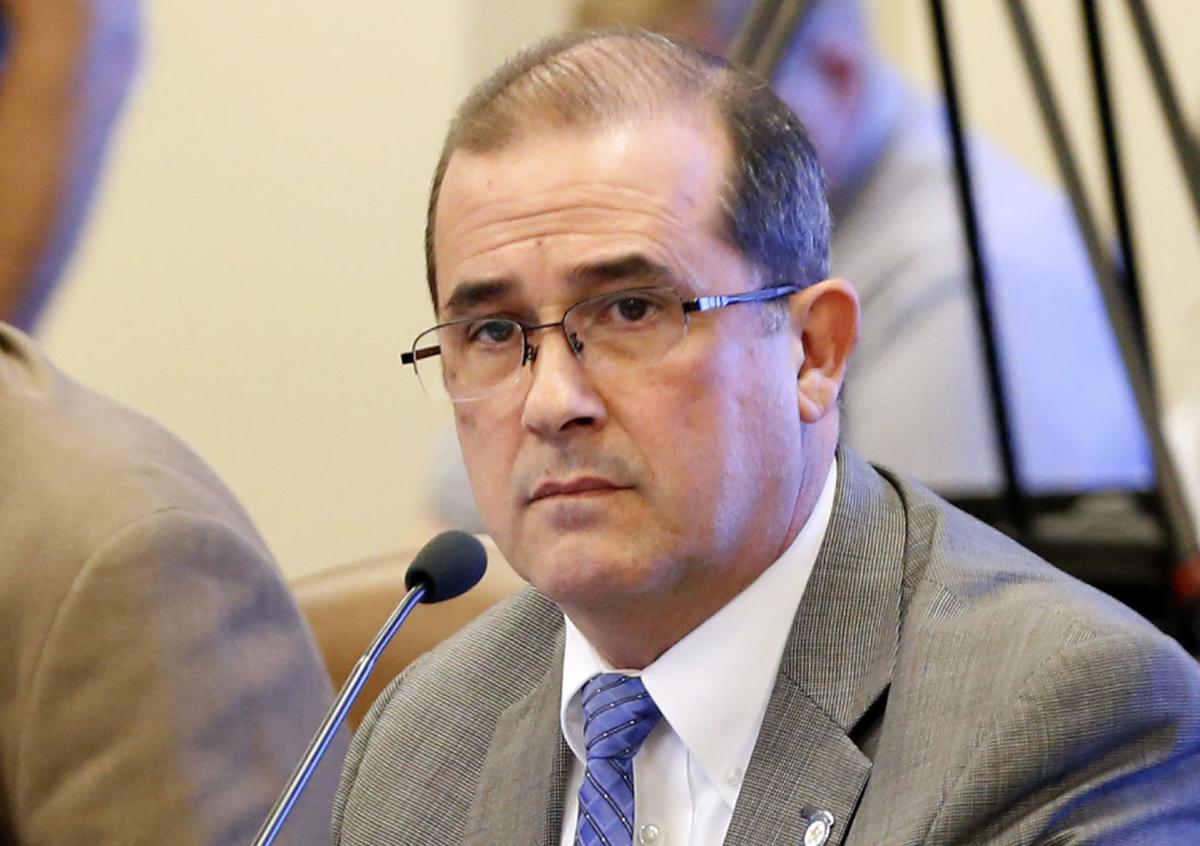 OKLAHOMA CITY — A new State Health Department rule requiring an "educational presentation" before receiving an exemption from childhood vaccinations was shot down Thursday afternoon in the Oklahoma House of Representatives.
And, in a decision viewed dimly by many members from the state's two largest metro areas, the House also moved to restrict the authority of local governments during public health emergencies such as the current COVID-19 epidemic.
The vaccination rule was disapproved in House Joint Resolution 1040, by Rep. Tom Gann, R-Inola. HJR 1040 is the annual measure rejecting and accepting administrative rules adopted during the previous year. Rules are considered accepted unless explicitly rejected.
The proposed Health Department rule change would require those seeking exemptions from otherwise mandatory childhood vaccinations to first obtain a "brief educational presentation" on the benefits of vaccination.
Currently, parents or guardians can obtain exemptions from mandatory childhood vaccinations by simply completing a form.
Gann said the information presentation amounts to an unconstitutional "religious test," although the requirement would also apply to exemptions sought for other than religious reasons.
He also maintained that the Health Department does not have the statutory authority to require the presentation, and he maintained that was his fundamental objection to the rule.
"There's no statute that supports this," Gann said. "We should be concerned about a state agency running a circle around the Legislature."
Gann referred to a failed 2017 bill that would have narrowed the acceptable reasons for exemptions.
Opponents disagreed that an educational presentation is a religious test and maintained that Gann's real objection is to mandatory vaccinations.
"It's ironic that we're rejecting rules dealing with vaccines during a global pandemic, but I guess that's what we're going to do," said Rep. Cyndi Munson, D-Oklahoma City.
And that is indeed what they did, voting 69-29 for the rule rejections.
HJR 1040 now goes to the Senate.
Senate Bill 1102, by Rep. Kevin West, R-Moore, rewrites the Catastrophic Health Emergency Powers Act under which the state has been operating since early April.
West said the bill gives lawmakers more oversight over the extraordinary powers granted to the governor during a public health emergency, but opponents complained that it gives the chief executive veto power over local decisions such as those to close businesses and churches.
The bill passed with 53 votes, just two more than the minimum required, and now goes to the Senate.
Also Thursday, the House passed Senate Joint Resolution 27, a proposed constitutional amendment that would shift most of the deposits now going to the Tobacco Settlement Endowment Trust to a fund to be used for Medicaid expansion.
The measure, which must go back to the Senate, would require a vote of the people.
---
Featured gallery: Gov. Stitt says Oklahoma is ready for Phase 2 on Friday. A look at the numbers he's using to support that claim
Randy Krehbiel
918-581-8365
Twitter: @rkrehbiel