TAHLEQUAH — Ethnic cleansing. Genocide.
Those are powerful words that many Americans might associate with other, far-off lands and times: Armenia. Bosnia. Rwanda. Nazi Germany.
But historians say it also happened in this country.
Between 1830 and 1850, about 100,000 Native Americans were forced hundreds of miles west from the eastern U.S. as part of an Indian removal policy — spearheaded by President Andrew Jackson — according to the National Park Service, which administers the Trail of Tears National Historic Trail.
The Trail of Tears was not a single event but a series of forced removals of Native Americans by the U.S. government — after the government coerced treaties or used the Army against those resisting — from the southeastern U.S. to what is now Oklahoma.
It is "one of the darkest chapters in American history," according to the park service.
"The Trail of Tears was outright genocide," said Jerrid Miller, archivist at the Cherokee Heritage Center.
"People sugarcoat it because they say, 'Oh, it's a removal.' Well, removal is ... like the U.S. government saying, 'Hey, there's an emergency and this is temporary.' Genocide is when they outright set you up for failure."
The end of the Trail of Tears for the Cherokee Nation was 180 years ago Sunday, when — according to most sources, including the park service — the last remaining detachment arrived in what is now Oklahoma on March 24, 1839.
During an interview at the heritage center's museum, Miller said he prefers the term commemoration.
"Anniversary is probably the worst choice of words you can use because it's like, 'Hey, let's celebrate losing 25 percent of our population.' And 25 percent — that is genocide."
Historical sources vary, but most say between 16,000 and 20,000 Cherokees were forcibly moved between 1836 and 1838, resulting in thousands of deaths due to starvation, exposure and disease. Others died after their arrival in Indian Territory from disease or food shortages.
The estimated number of Cherokee deaths ranges from "several thousand" by the National Park Service to 4,000 by the Cherokee Nation.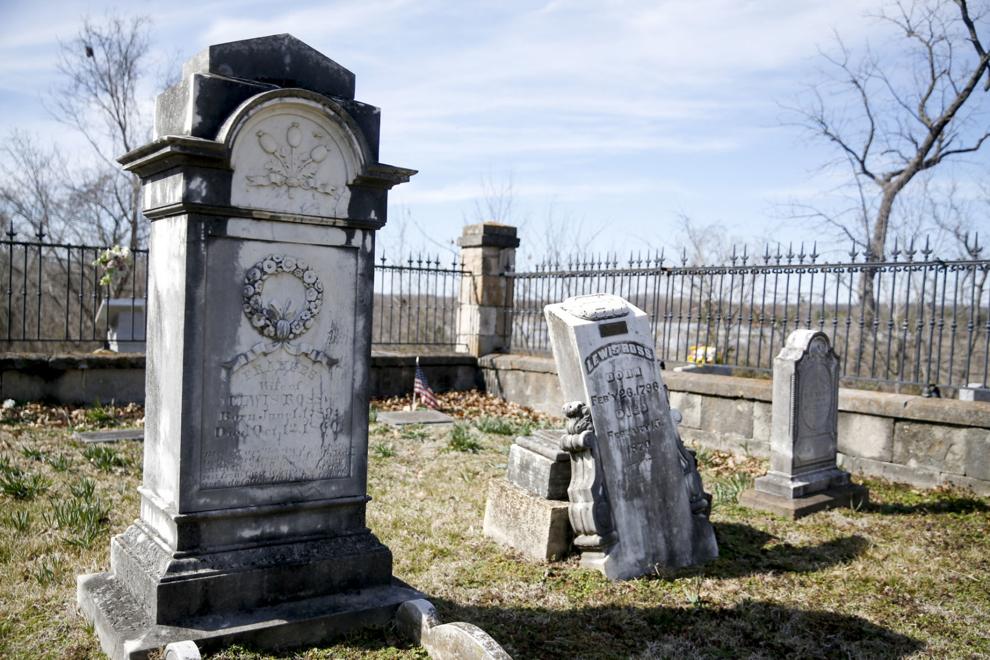 Of an estimated 23,000 members of the Creek Confederacy who also were forcibly relocated, about 3,500 died along the way, according to the Creek Nation Historic and Cultural Preservation Department.
"We lost a third to a quarter of our population," said Muskogee (Creek) Nation Principal Chief James Floyd, whose ancestors were Creek and Cherokee. "The conditions were terrible. ... It is a bad chapter in our lives."
Thousands of other Choctaws, Chickasaws and Seminoles who were also forcibly moved died in the process or aftermath.
"Can you imagine ... your family ... and the troops show up, and you have to leave your house right then and can only take what you can carry?" said Cherokee Principal Chief Bill John Baker, whose great-great-great-grandmother died on the Trail of Tears.
"They were put in stockades with no sanitation. Many of them got sick. Some of them didn't have blankets. They didn't have shoes. There's reports of rape and beatings and all kinds of really bad stuff that is not part of the history books," he said.
"It was genocide," said RaeLynn Butler, Creek Nation historic and cultural preservation manager. "It didn't matter how much you were assimilated or how well of English you spoke, no matter what you did to please the Europeans, it still wasn't good enough — they wanted you gone. You had to leave."
During the Creek forced removal, caravans of up to about 38 wagons and hundreds on foot were forced to march 1,200 miles — up to 17 miles per day or more, Butler said. About 2,500 Creeks were considered prisoners and were put in shackles and forced to march that way, she said.
"That's why people have such a hard time with Andrew Jackson — especially Native Americans — because it was just so brutal and ruthless ... it really (was about) extinguishing a race of people," Butler said.
Cherokee forced relocation
In 1830 — the same year the Indian Removal Act was passed — gold was found on Cherokee lands. Georgia held lotteries to give Cherokee land and gold rights to whites. Cherokees were not allowed to conduct tribal business, contract, testify in courts against whites or mine for gold, according to the park service.
Most Cherokees opposed removal. Yet a minority felt that it was futile to continue to fight. They believed that they might survive as a people if they signed a treaty with the U.S., according to the park service.
In December 1835, the U.S. sought out this minority to effect a treaty at New Echota, Georgia.
The treaty was signed by 20 to 100 Cherokees — depending on the source — none of whom were elected.
This group became known as the Treaty Party, and by signing, they relinquished all lands east of the Mississippi River in exchange for land in Indian Territory and the promise of money, livestock, various provisions, tools and other benefits.
More than 15,000 Cherokees protested the illegal treaty, according to the park service. Yet, on May 23, 1836, the Treaty of New Echota was ratified by the U.S. Senate — by just one vote.
Opposition to the removal was led by John Ross, who was chief from 1828-1866, the longest tenure for a chief in the tribe's history.
The Ross party and most Cherokees fought the Treaty of New Echota, but Georgia and the U.S. government prevailed and used it as justification to force almost all of the Cherokees from their homeland, according to the Cherokee website.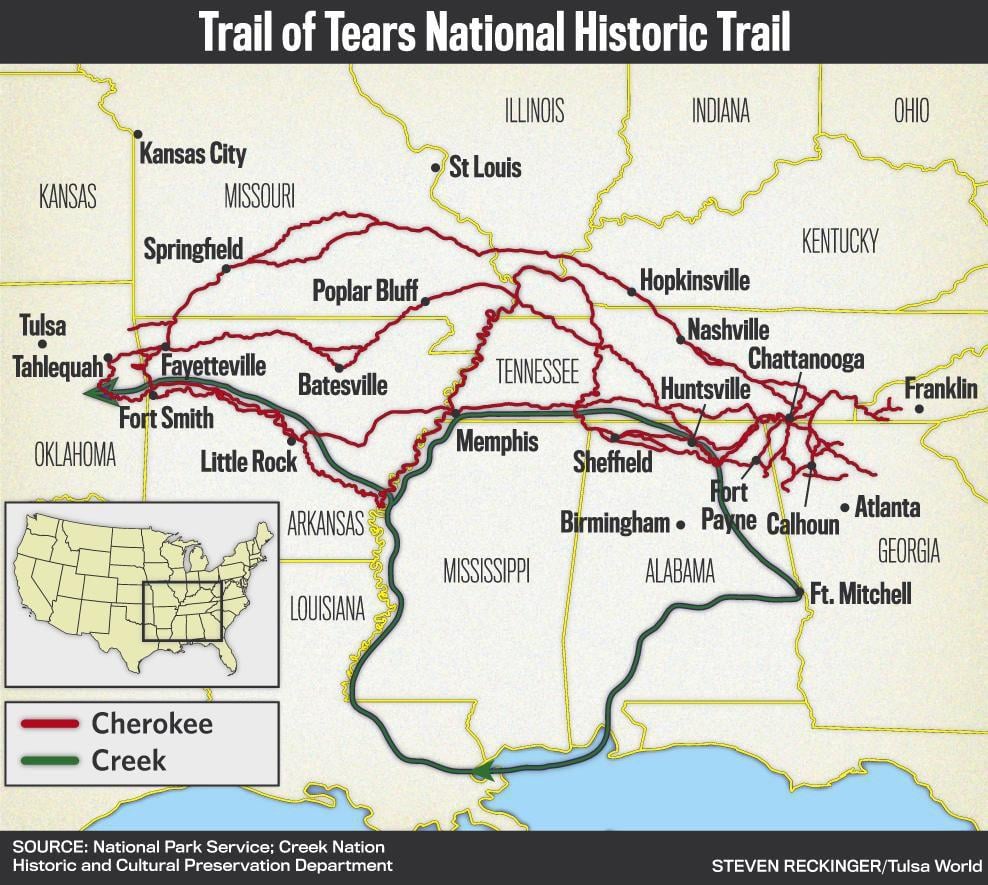 Under orders from Jackson, the Army began enforcement of the Removal Act. Cherokees were rounded up in the summer of 1838 and loaded onto boats that traveled the Tennessee, Ohio, Mississippi and Arkansas rivers into Indian Territory. Many were held in prison camps awaiting their fate, according to the park service.
Others were forced to walk more than 950 miles on various land routes.
Many were forced at bayonet point to leave their homes immediately with only what they could carry and the clothes on their backs.
"By the stipulations of this instrument, we are despoiled of our private possessions, the indefeasible property of individuals," Ross wrote in an undated letter on the Cherokee website from the University of Oklahoma Press.
"We are stripped of every attribute of freedom and eligibility for legal self-defence (sic). Our property may be plundered before our eyes; violence may be committed on our persons; even our lives may be taken away, and there is none to regard our complaints. We are denationalized; we are disfranchised. We are deprived of membership in the human family!"
Lasting legacy
At Tahlequah High School, U.S. and Oklahoma history teacher Mark Jordan said he spends about two weeks teaching and discussing the Trail of Tears.
"Here in Tahlequah, the kids are pretty well-versed," he said. "They understand the forced nature of it. I don't think I've ever had a kid say, 'This was voluntary.' "
"You're talking about their grandparents, their great-grandparents. It is not forgotten for a lot of their families," Jordan said.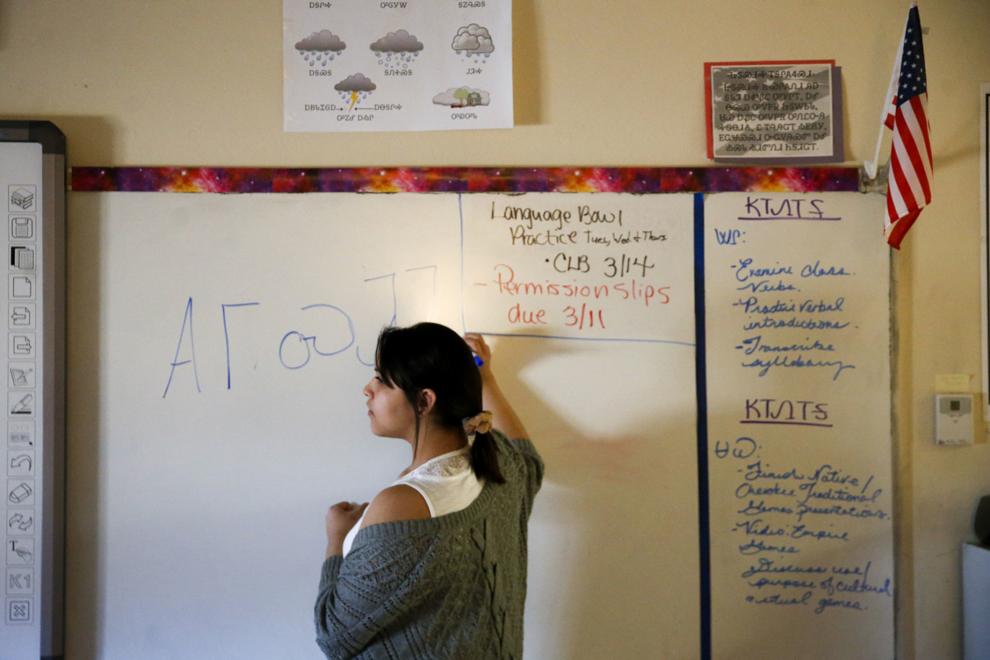 "The Trail of Tears was a tragic event in our history, but it's not our defining moment," said Charles Gourd, executive director of the Cherokee Heritage Center.
"We not only survived that but we thrived through it. Within one generation, we had towns laid out and we had rebuilt."
The Cherokee National Council designated Tahlequah as the capitol of the Cherokee Nation on Oct. 19, 1841.
Within three years, the first public building completed was the Cherokee Supreme Court in 1844, which remains the oldest public building in Oklahoma. Within 12 years, the first school of higher learning for women west of the Mississippi River was built, along with one of the first such schools for men west of the river.
"At the time the Removal Act (of 1830) took place, many of our leaders were better educated than most of those in Congress," Baker said.
"We were very prosperous. We were masters of watching our white neighbors and seeing what they were doing and improving on it," he said.
Baker said most Cherokees were well-educated, literate and Christian.
"People think, 'Oh, the Indians were moved and they were savages and they were poor' — and that just wasn't the case," Baker said.
"People don't realize the impact of the historic trauma," Miller said. "And historic trauma affects everybody ... both Indian and non-Indian.
"For us, the Trail of Tears ... is a catalyst for that historic trauma ... because maybe they've seen their mom die. Or maybe they had a grandma starve to death, and they bear witness to that," Miller said.
"Each one of us know our histories of survival," Floyd said. "In my own personal life and for others, we recall those things. It is our history. It did occur. We can't deny it."
"Like it or not," Baker said, "it is the history of America. It is the history of the Cherokees. It's just a fact.
"We don't sit here and seethe and loathe and say 'poor us.' We put it behind us, and we're going forward," Baker said.
"But we're never, ever going to forget what our ancestors went through, and we're never not going to be proud of the way they handled it. And survived. And moved forward," the chief said.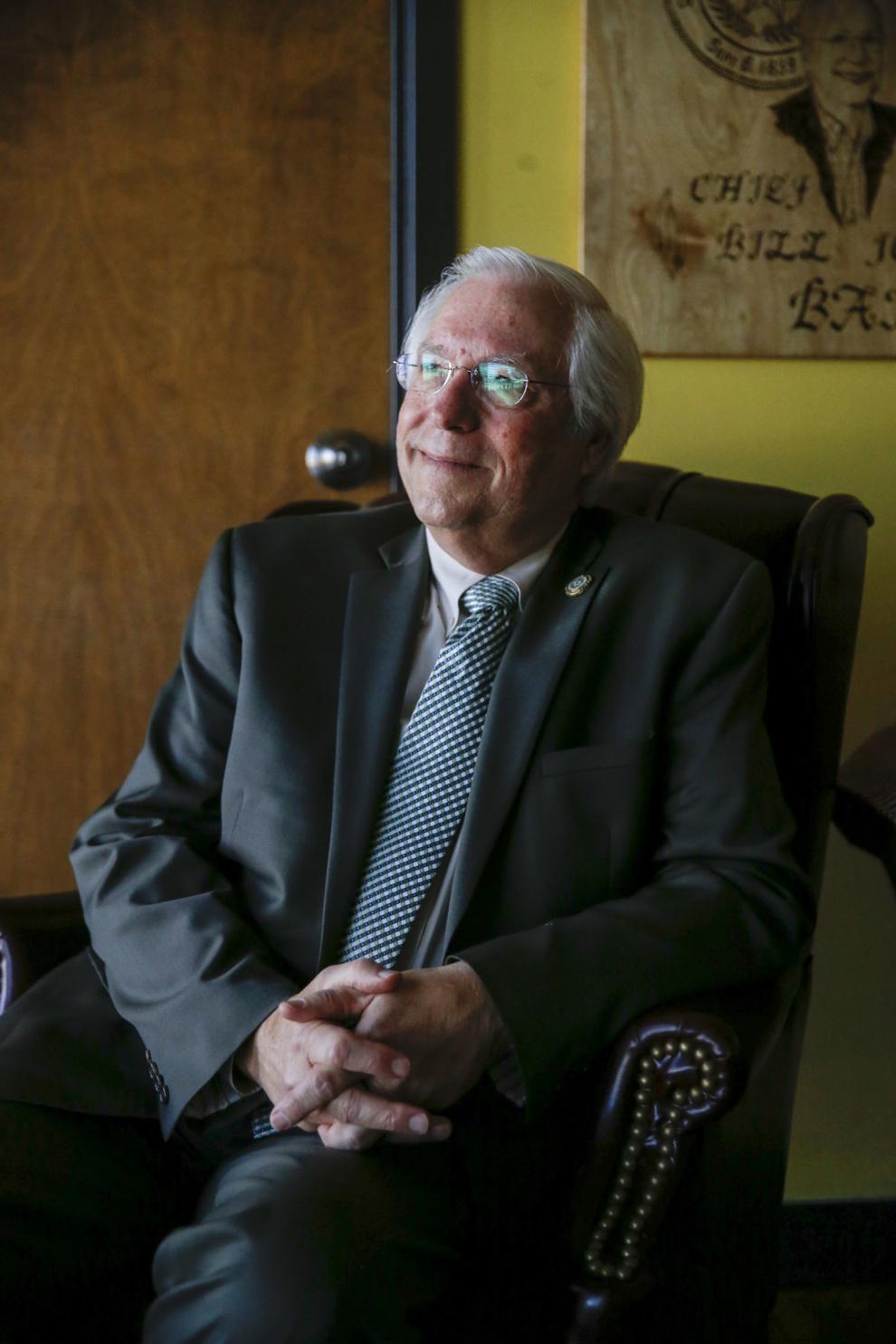 Today, the Cherokee Nation, with more than 370,000 citizens, is the largest tribe in the United States. The Creek Nation, the fourth-largest tribe, has 87,000 citizens.
With more than 11,000 employees and a variety of tribal enterprises ranging from aerospace and defense contracts to entertainment venues, the Cherokees claim an economic impact in Oklahoma and surrounding areas of more than $2 billion annually.
"Our ancestors survived the Trail of Tears, and ... we are succeeding far beyond even what our ancestors did in the East," Baker said.
"We look upon it as a terrible chapter in our history and use that to teach us to be stronger today," Floyd said.
"People who say 'get over it' — they just really don't understand and haven't taken the time to educate themselves on these issues because they still impact us today," Butler said. "Just because history is painful, doesn't mean you need to forget it.
"So much of our history is sad that at some point you've got to empower the people by thinking of it in terms of being resilient and celebrating that we're still here," she said.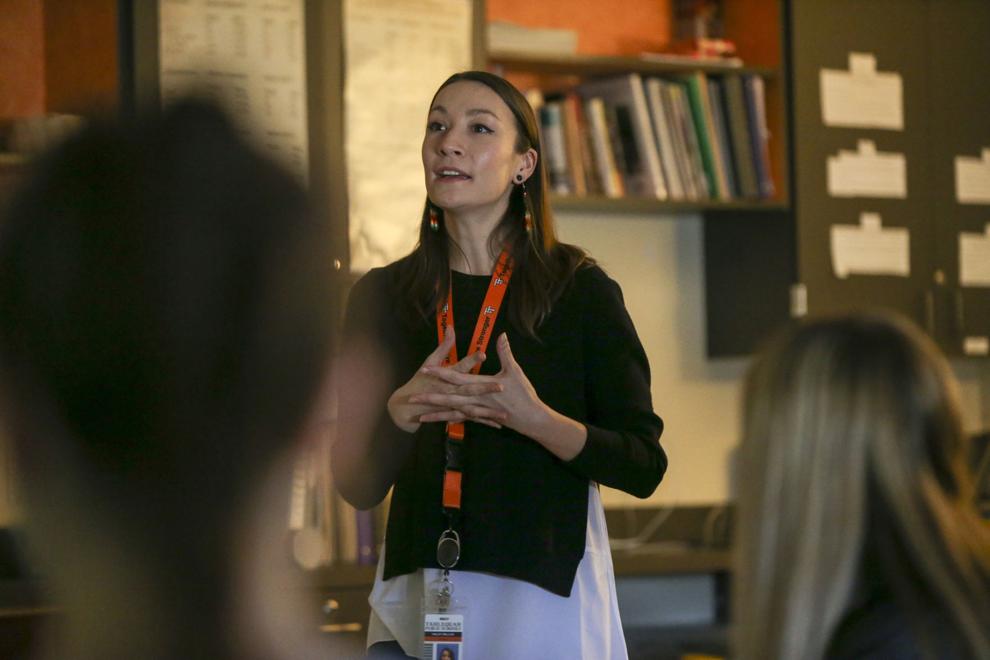 "It's not about ill will and hard feelings because the people that experienced that are gone. The people that we can hold accountable are gone," Miller said.
"But what's important is the lasting legacy and what we can learn from it."
---
Permanent exhibit
The museum gift shop also offers a variety of books and other materials on the Trail of Tears and Cherokee history, language and culture.
Last year, the center had nearly 80,000 visitors from 80 different countries and all 50 states, executive director Charles Gourd said.
Through April 30, museum hours are 9 a.m.-5 p.m. Tuesday-Saturday.
From May 1-Oct. 31, hours are 9 a.m.-5 p.m. Monday-Saturday.
The heritage center is located at 21192 S. Keeler Drive in the community of Park Hill, just south of Tahlequah.
Upcoming events include the 48th annual Trail of Tears art show, open to all Native tribes to express their forced relocation experience through the arts. It is set for April 6-May 4.
---
Council Oak
As a sacred act, the Locvpoka placed the coals and ash from the original fires of their homelands at the base of the towering tree, the Council Oak, to rekindle the fire at their new home, as fire is a revered element of the Mvskoke people and plays an integral part in their religious, political and social systems.
Each October, the Nation holds its Council Oak Ceremony at the park to celebrate its people and reflect on the tribe's history and triumphs over the years.
The gathering allows citizens to not only reflect on the victories that exceeded the trials the Nation has faced throughout history, but also honor the ancestors for their dedication to the tribe and preserving the Mvskoke traditions and beliefs that continue to live on to this day and generations to come.
This park is protected by historic preservation zoning and is listed in the National Register of Historic Places.
---
Remember the Removal Ride
The Trail of Tears is commemorated each year with a 950-mile bike ride by Cherokee participants that follows the northern route of the trail over a span of three weeks.
Cherokee Nation citizens ages 16-24 make the ride in June, crossing through seven states, as a testament to their physical and mental endurance. Riders retrace the same path their ancestors were forced to walk 180 years ago.
Riders train for six months, and they must take history lessons and adhere to a code of conduct.
The ride was first held in 1984 and has been an annual event since 2009, with more than 175 alumni riders.
Michael Dekker
918-581-8469
Twitter: @michaeldekkerTW