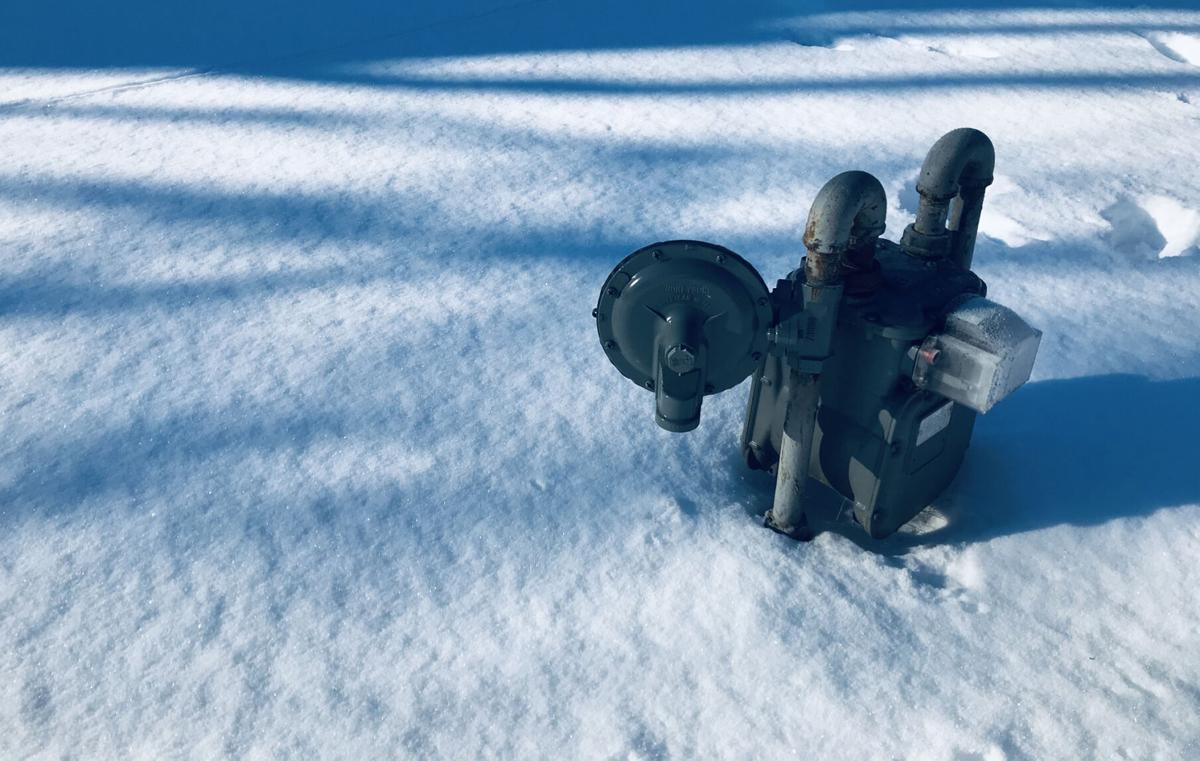 GROVE — As temperatures in the Grand Lake area hovered around zero, Grove city officials notified residents to cut back their natural gas usage or face potentially devastating consequences.
The good news is that the city has natural gas. The bad news is that after natural gas in storage was depleted on Wednesday, the city had to buy gas off the spot market, and customers won't know how high their gas bills will be until March or April.
The spot market is the daily market where natural gas is bought and sold in real time.
For the past three years, the city has averaged using 85,000 dekatherms for the entire month of February, said city Treasurer Lisa Allred.
But since Feb. 1, the city has used 84,000 dekatherms, she said Thursday. "We have already used a whole month (supply)," Allred said.
A dekatherm is a unit of energy used to measure natural gas.
And while the usual price of natural gas is less than $3 per dekatherm, one day recently the spot market was selling it at $622 per dekatherm, Grove City Manager Bill Keefer said.
"That was the reason for the panic," he said. "The price has since dropped to around $100 per dekatherm."
The Grove Municipal Services Authority supplies natural gas service to approximately 4,000 customers and to the communities of Afton, Fairland and Jay, and to one Delaware County rural water and gas district.
After city leaders alerted customers to the need to curb use, people in most of the communities took to social media sites to voice their concerns and ask questions. Many questioned how their gas bills could skyrocket to $1,000 and higher.
Grove resident Bridget Sisley-Smith, who is disabled, uses natural gas to heat her home and is worried about how she will pay next month's gas bill.
"My home is all gas," she said.
She said her heater's thermostat is set to 64 degrees and that she has been cooking with electric appliances.
"All of my pipes are frozen," she said.
Sisley-Smith plans to disconnect her natural gas heater and use a space heater and blankets, instead.
"We are going to have to look at all the options to minimize the impact to our citizens," Keefer said.
"The city will get a bill (from their providers) in March for their usage," Keefer said. "However, those bills may not have all the components that figure out the bill."
The full effect of buying natural gas in February might not be realized until April, he said.
"We needed to conserve our supply, but the demand (for natural gas) was high," Keefer said.
As temperatures dropped and natural gas usage increased, Keefer said he was preparing for the worst-case scenario.
"I didn't sleep that night," Keefer said. "I was pacing the floor — worried about our community."
The thought of no natural gas "scared the living daylights out of us, too," he said.
The city has the capacity to hold around 85,734 dekatherms of natural gas in storage, Keefer said. From April to October, the city builds up the storage capacity for use on days like the city is now experiencing, he said.
Keefer said that going into February, the amount in storage dropped to 39,962 dekatherms.
"The city can use 2,598 dekatherms of stored natural gas without being penalized," Keefer said. "At its peak, the city used 4,792 dekatherms one day."
Most businesses, restaurants and Grove Municipal Services Authority customers complied with the city's request to conserve, he said.
Pride Plating, a Grove aerospace company, shut down its plant in response.
"They stepped up and helped us out. I can't thank them enough," Keefer said.
---
Featured video: A time-lapse of Tulsa's winter storm over four days in a minute and a half
---
Photos: Tulsa's winter weather from above
Photos: Tulsa's winter weather from above
Weather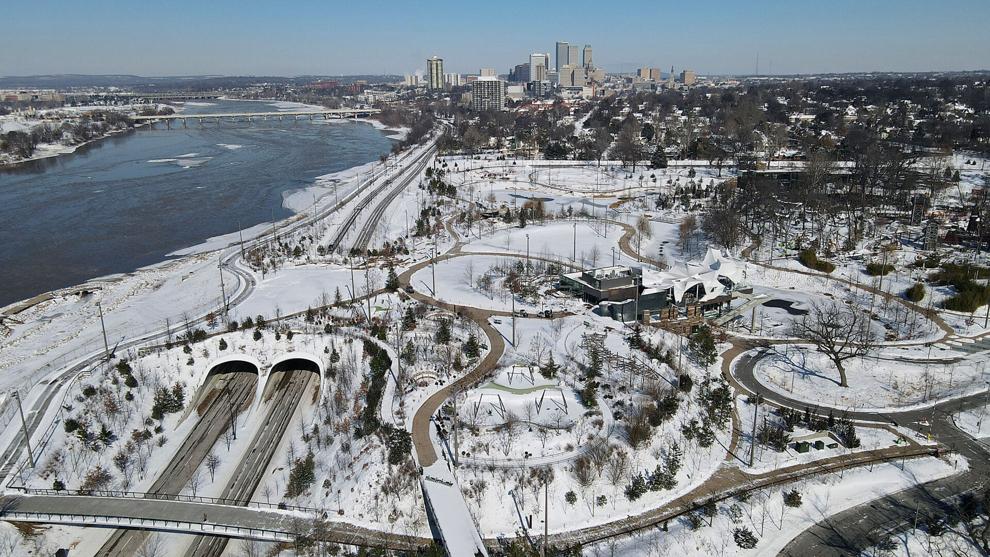 Watch Now: Sledders take advantage of winter weather
Weather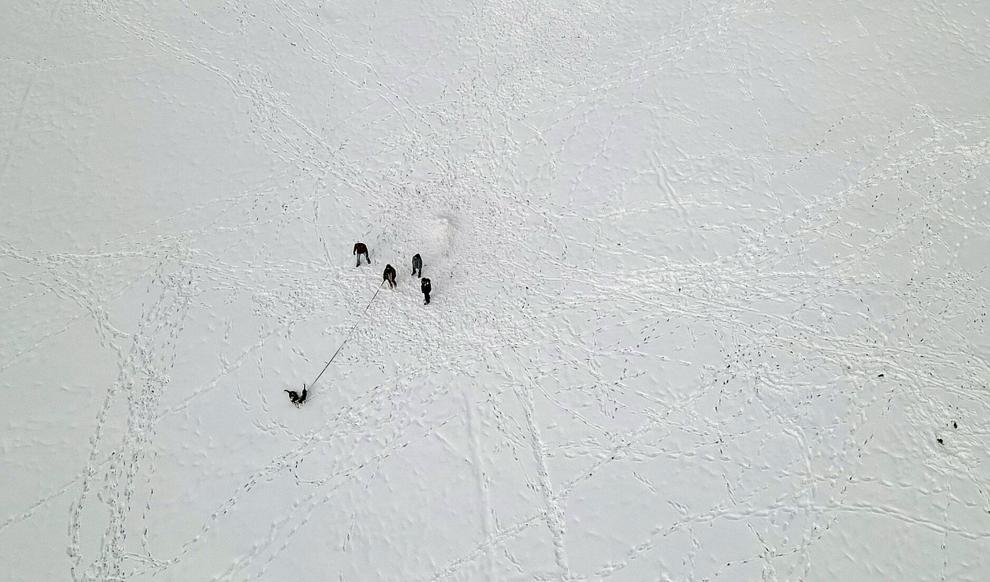 Weather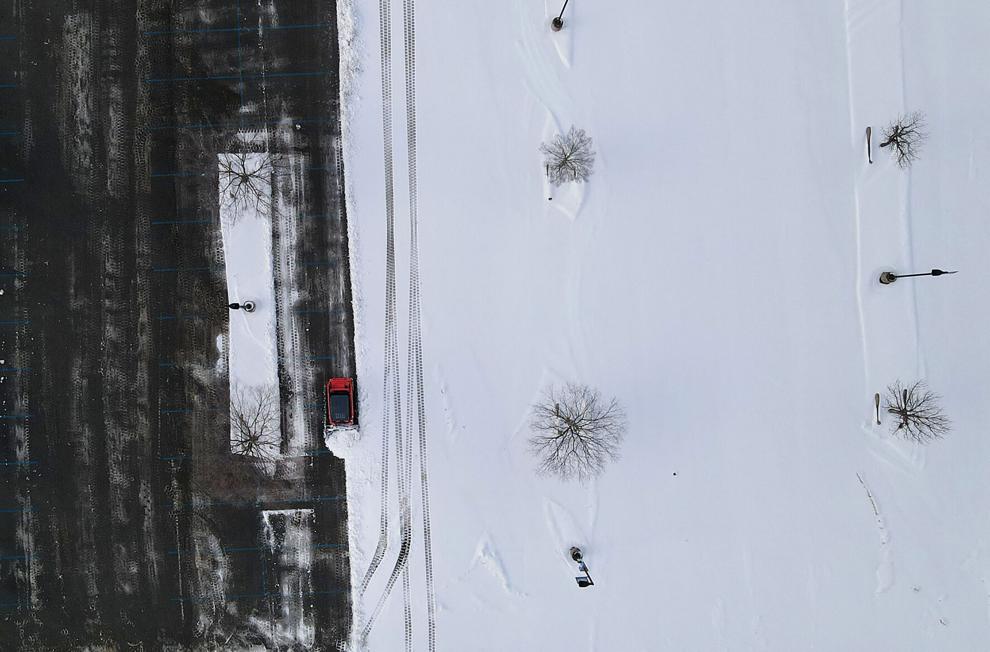 Weather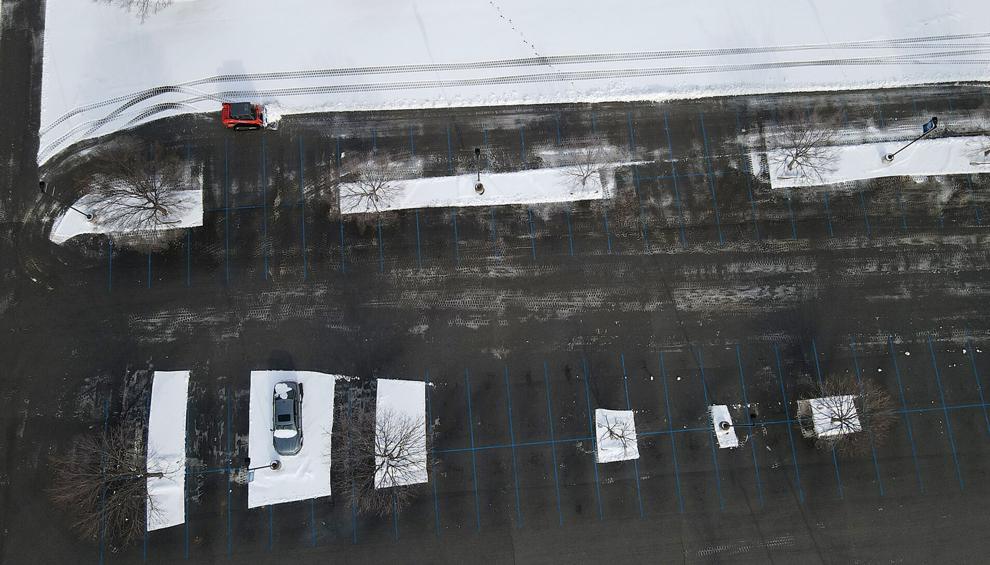 Weather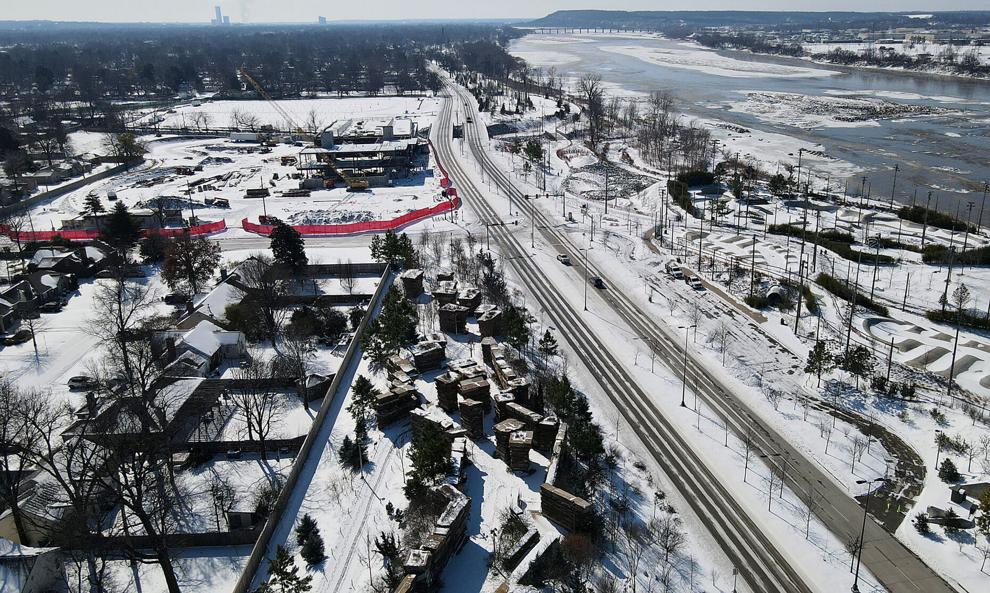 Weather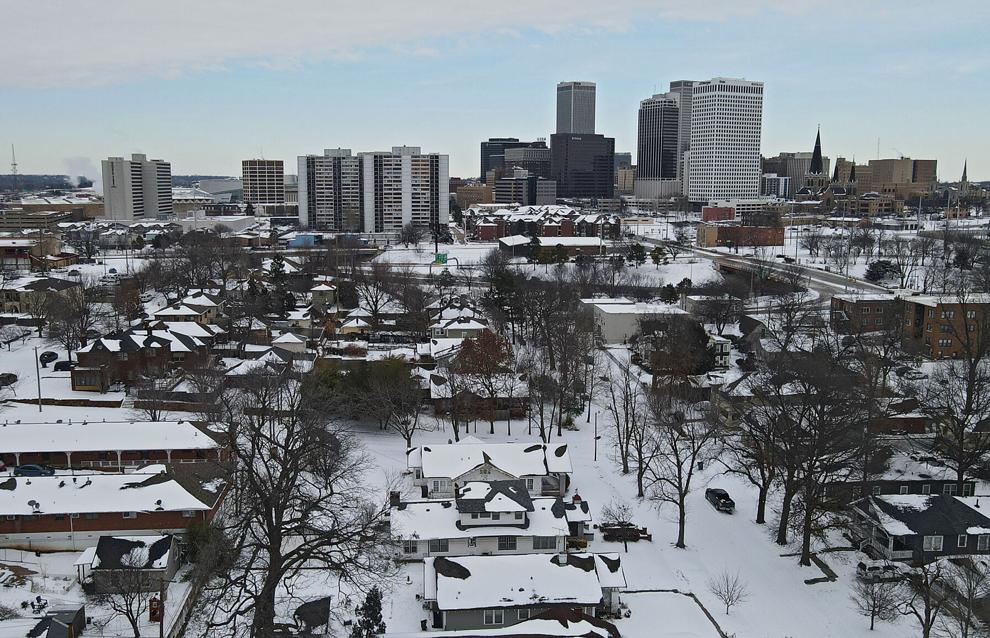 Weather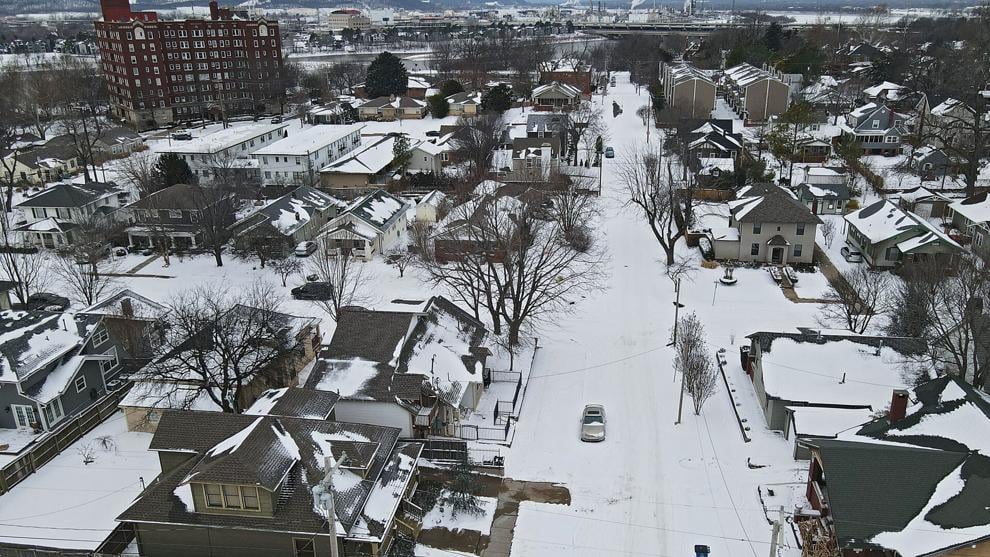 Weather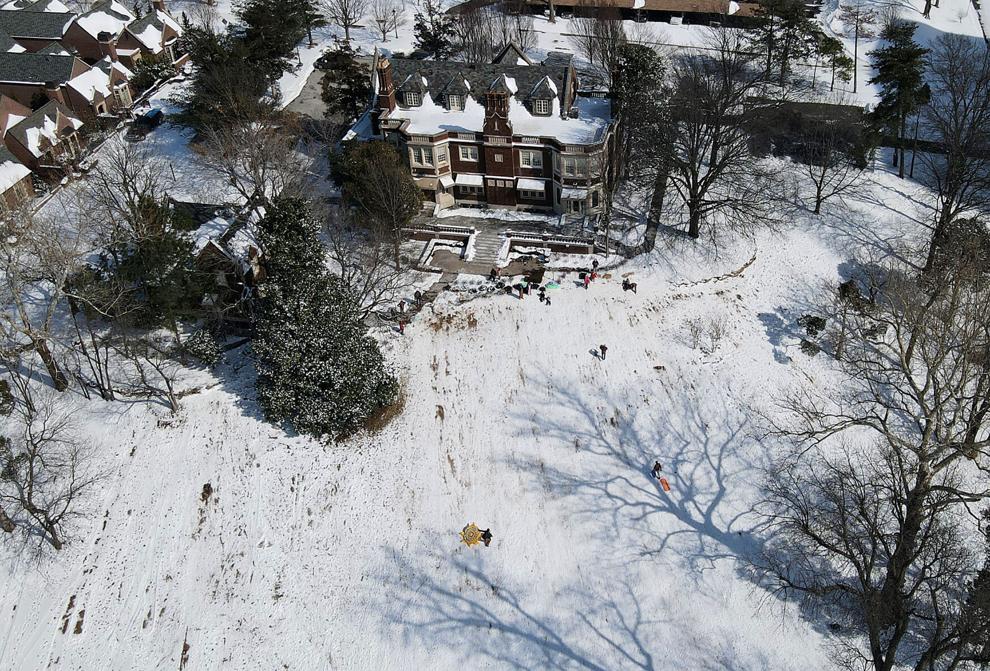 Weather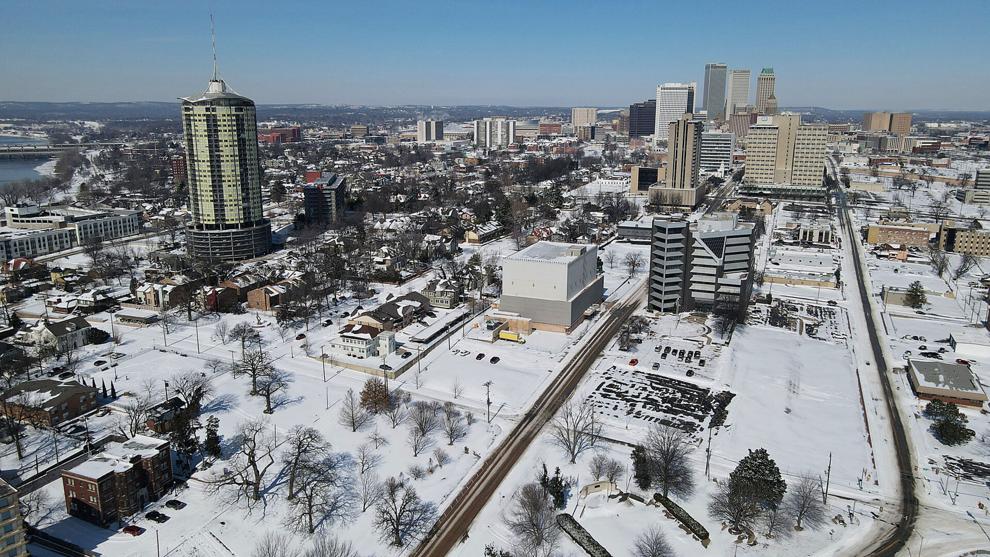 Weather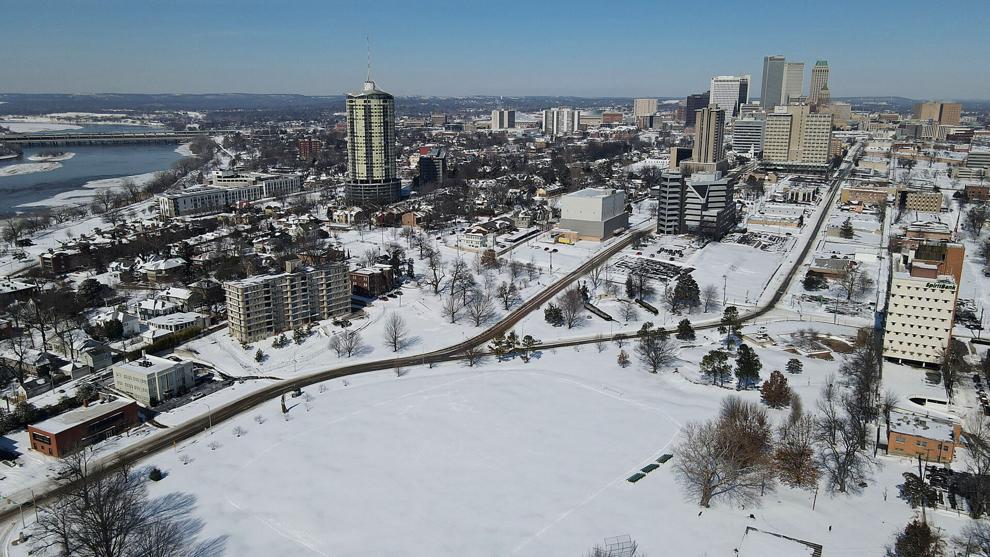 Weather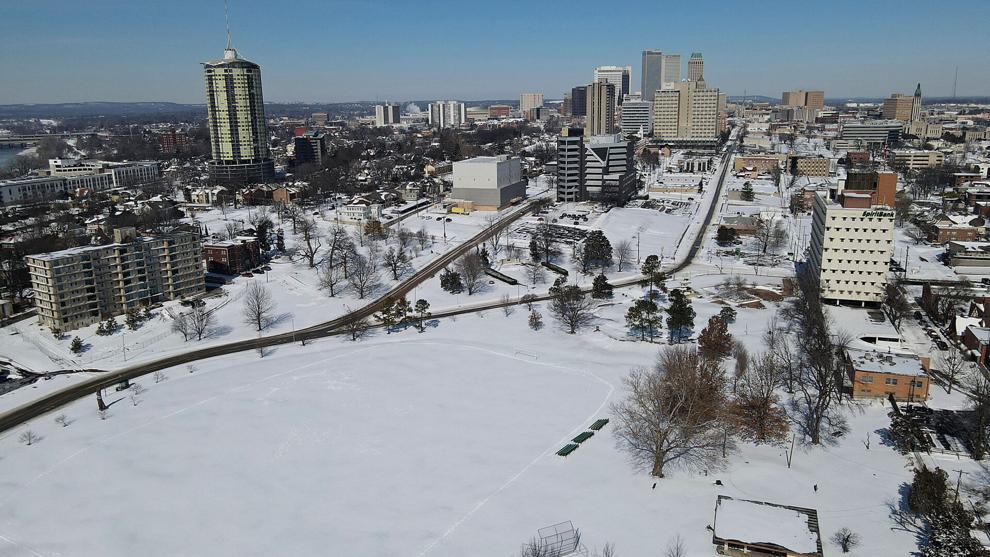 Weather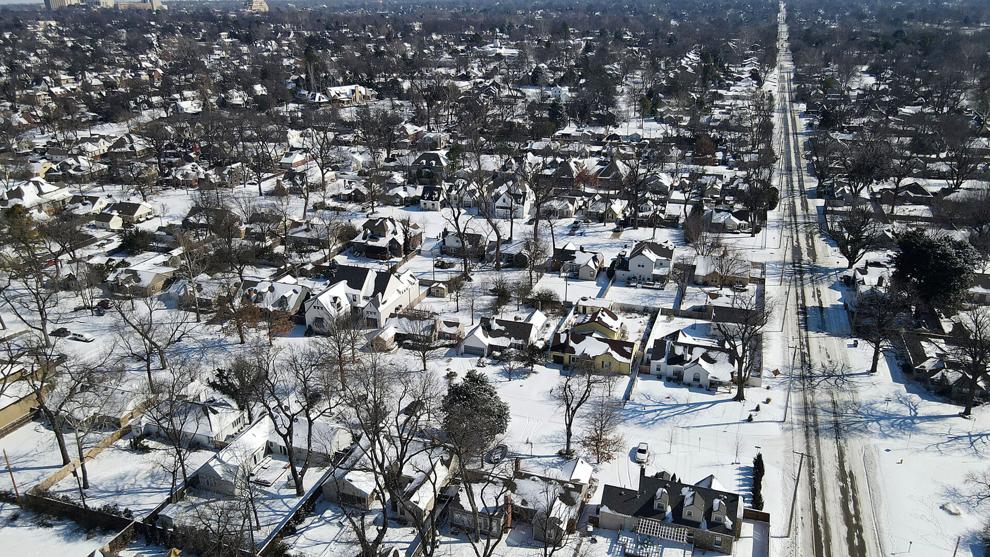 Weather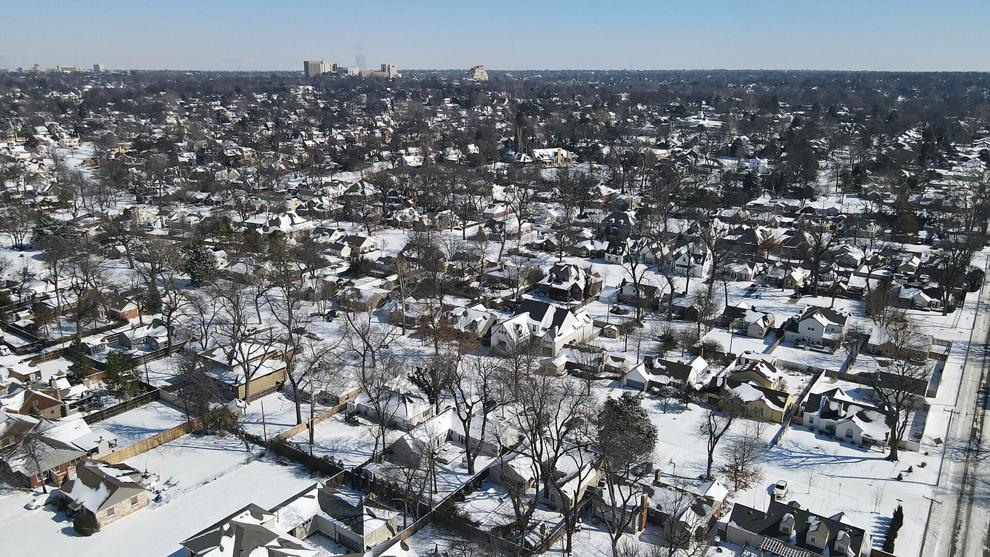 Weather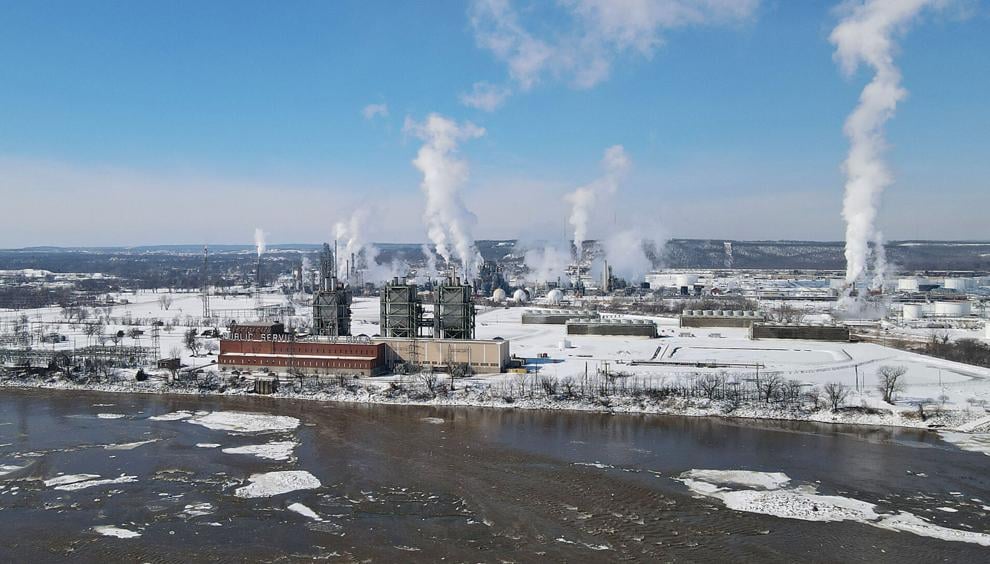 Weather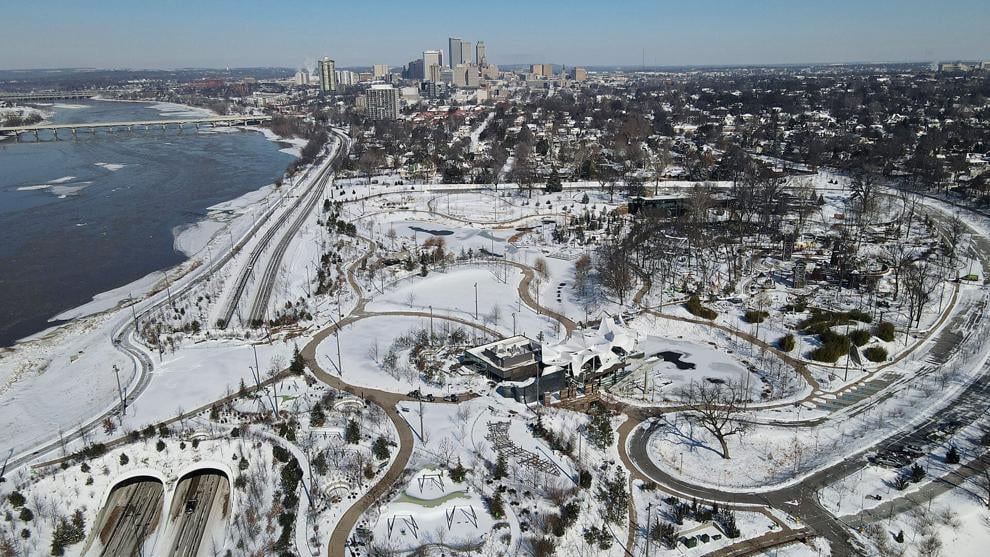 Weather
Weather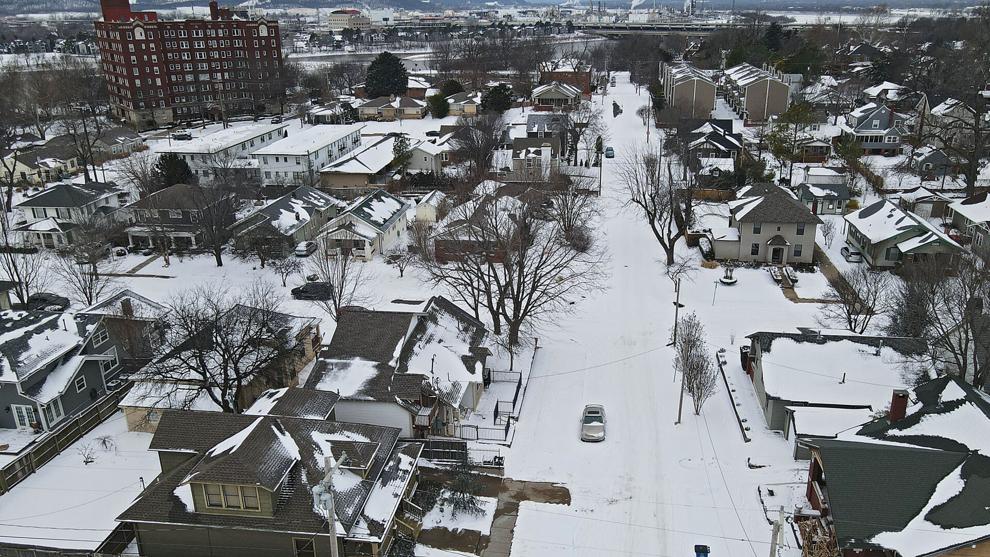 A major winter storm blasted Tulsa on Sunday with snow and bitterly cold temperatures. Wind chill values were 12 degrees below zero in the are…
Photos: Tulsa firefighers battle a three alarm blaze next to Marshall Brewing Co.
12 months for just $29.99