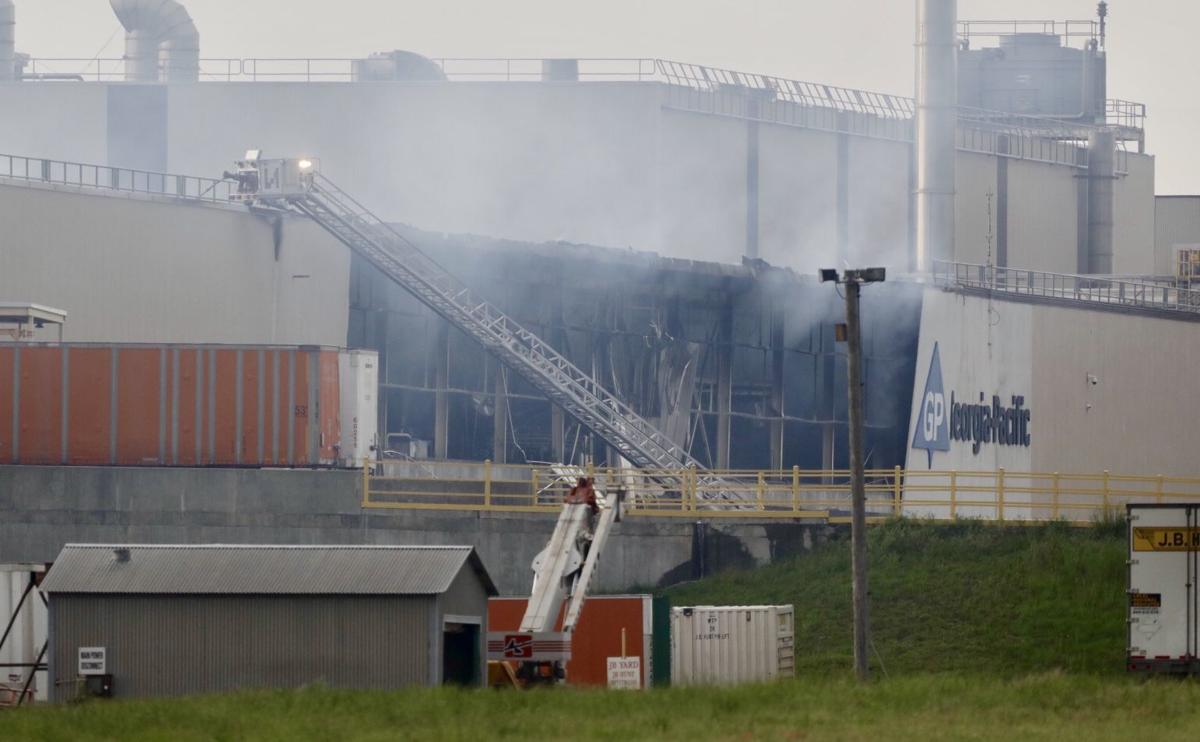 Firefighters battled a large fire at the Georgia-Pacific paper plant east of Muskogee, the Muskogee Fire Department said in a Facebook post late Monday. 
Fire Chief Michael O'Dell told news crews at the scene Monday night that all employees were accounted for. 
O'Dell said it appears that a propane-powered forklift caught fire in the facility and that employees evacuated after trying to extinguish it. He said it exploded afterward. 
Ron Morris, a spokesman for Muskogee County EMS, told crews one person was taken to a hospital in stable condition. A fire department Facebook post later stated the person was being treated for smoke inhalation. Four employees and one firefighter were treated at the scene, but they refused to go to a hospital, he said.  
Muskogee County Commissioner Ken Doke posted to Facebook, urging onlookers to avoid the scene. 
"PLEASE, DO NOT DRIVE NEAR THIS FACILITY AT THIS TIME!" Doke wrote. "The traffic from on-lookers is impeding access by emergency personnel." 
O'Dell said the Fire Department called two off-duty shifts of firefighters for backup and that firefighters are working with the Georgia-Pacific fire brigade. 
Tom Strother, a spokesman for the mill, told crews that 65 employees were inside the portion of the plant where the fire began, but he was unsure how many were in the entire building.
Strother thanked first responders and expressed how grateful he was that all employees made it out of the building.
"To have a fire of this magnitude and no one be hurt, that is an absolute blessing," he said.  
The Muskogee plant specializes in tissue-type paper, such as napkins, Strother said. It is one of two Georgia-Pacific plants in Oklahoma. 
---
Be the first to know
Get local news delivered to your inbox!