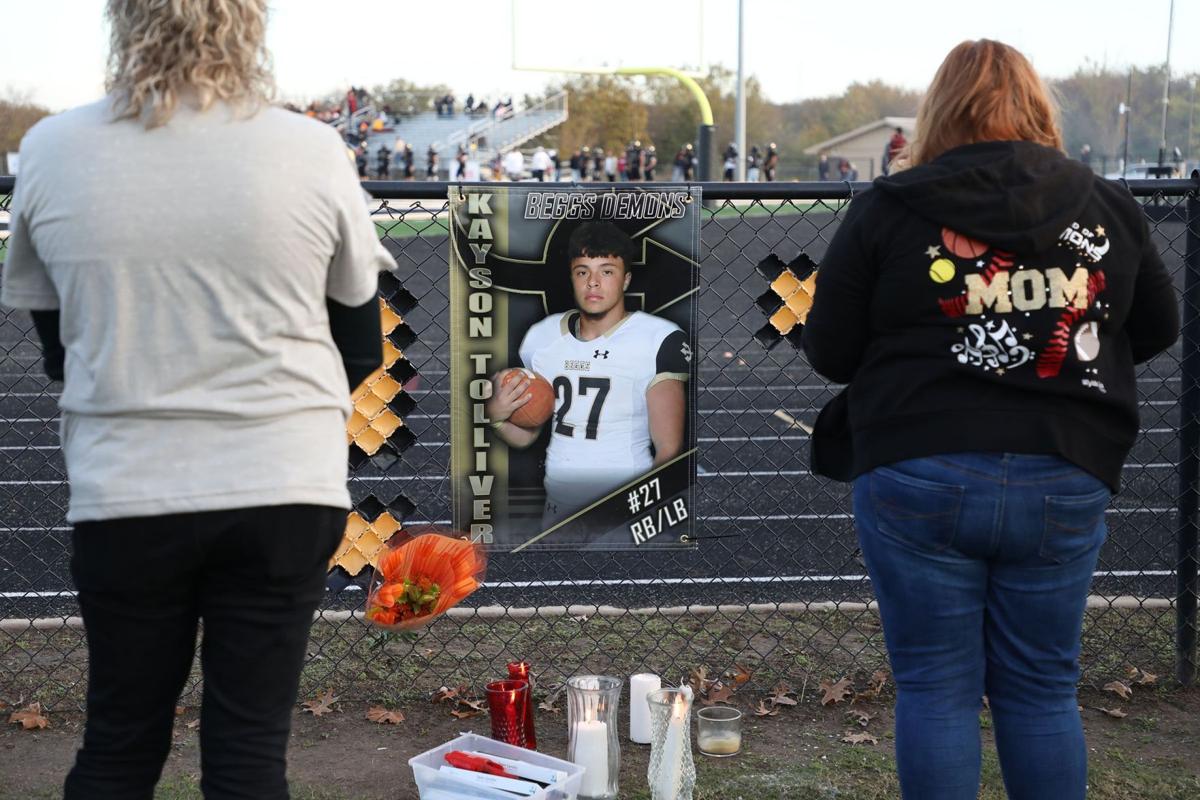 A Nuyaka woman jailed for more than 18 months in the shooting deaths of her two children could face federal prosecution instead of going before an Okmulgee County jury this year due to the children's Native American ancestry.
Amy Leann Hall, 39, has been in custody without bond since November 2018 on murder charges related to the fatal shooting of her 18-year-old son, Kayson Tolliver, and 16-year-old daughter, Kloee Toliver, at their home near Beggs.
Hall is additionally accused of shooting at her 14-year-old daughter and was ultimately arrested after reportedly leading authorities on a high-speed chase.
Police said at the time that Hall admitted shooting her children and believed she was protecting them from her estranged husband, with whom she had a legal child custody dispute.
But in a motion filed Wednesday, Hall's attorney, Travis Smith, said the Okmulgee County District Attorney's Office does not have jurisdiction to continue prosecuting Hall because the incident occurred within the boundaries of the Muscogee (Creek) Nation and all three children involved in the case are members of the Creek Nation.
Smith attached copies of information showing the children were enrolled with the tribe for more than a decade before the case against Hall was filed. He argued in the document Okmulgee County should dismiss the case in light of the U.S. Supreme Court decision in McGirt v. Oklahoma, which involved 71-year-old Seminole citizen Jimcy McGirt's child sex crime case.
The court ruled 5-4 that much of eastern Oklahoma remains legally Indian Territory for purposes of enforcement of the Major Crimes Act against defendants who are Native American and are accused of committing crimes within that region.
The U.S. Attorney's Office for the Western District of Oklahoma previously released information indicating the federal government also has authority to prosecute defendants, even if they are not enrolled in a tribe, under the General Crimes Act if there is evidence showing the reported victims are Native American. Smith referenced that statute in his dismissal motion and pointed out Okmulgee County is within the Creek Nation's boundaries.
Court minutes do not yet show a judge has set a hearing date on Smith's motion, but federal and state authorities have expressed the desire to quickly identify criminal cases that could be impacted by the ruling in McGirt's case so they can be transferred to the correct court system if needed.
The U.S. Attorney's Office in Muskogee did not wish to discuss the situation, nor would the agency confirm Wednesday evening whether it was in the process of doing its own work on Hall's case.
Hall was set earlier this year to appear on a June trial docket but had a court date in April delayed amid concerns about the spread of COVID-19. Smith previously announced his client's intent to present a mental health-based defense during what would have been her state jury trial.