OKLAHOMA CITY — Gov. Kevin Stitt took bows for his administration's handling of the COVID-19 pandemic, resumed his war of words with Tulsa Public Schools and sketched out what he called "The People's Agenda" during his annual State of the State address on Monday.
Speaking in a House of Representatives chamber less packed than usual because of COVID-19, Stitt also painted a grim picture of rampant crime, unpaid taxes and society run amok unless questions arising from last year's McGirt decision are settled soon.
McGirt, said Stitt, is "the most pressing issue facing our state's future."
That U.S. Supreme Court ruling has created considerable confusion and uncertainty, particularly in eastern Oklahoma, as many hundreds of serious criminal cases have shifted from state to federal courts and questions have arisen about many other issues.
Stitt said hundreds of criminal cases are being dismissed, and that in one instance a serial rapist named Leroy Smith was released without any means of retrying him.
Stitt said the decision, which involved a Seminole Nation citizen convicted within the boundaries of the Muscogee (Creek) Nation, created uncertainty about everything from business law to tax liability.
The Muscogee (Creek) Nation, in a written statement, disputed almost all of Stitt's claims.
"The Governor's comments on the aftermath of (McGirt) were inaccurate at best and fear-based and misleading at worst," the statement read in part. "It is blatantly false to lead the public to believe that hundreds of criminals are going free when they are actually being transferred to tribal and federal jurisdiction."
Stitt's office, however, maintains that not all state cases are being transferred.
Smith, though, was arrested and charged again in January. Officials say his claim of Choctaw citizenship is invalid because he did not belong to the tribe at the time of the alleged rapes.
"Contrary to the Governor's statements, Leroy Smith is currently being tried by the Muskogee County District Attorney's office," said the MCN. "The truth is that for any crime committed anywhere in Oklahoma either the state, the federal government or tribal governments have jurisdiction to prosecute that crime."
Generally speaking, the affected tribes say they're open to working with the state but want Congress to pass specific legislation.
Stitt spent a good deal of Monday's speech reviewing his administration's response to the COVID-19 epidemic.
"I've kept my promise to follow the data and make the right decisions for Oklahoma at the right time," Stitt said. "And now we are months and months ahead of other states."
Some might dispute that, given sharp increases in cases and deaths over the winter, but the state's mortality rate remains relatively low compared to other states.
Stitt acknowledged that "more than 3,000 Oklahomans" — more than 3,500, actually — have been "lost" to the virus, but said the course he's steered has kept the economy from collapsing and put the state in better financial shape than expected.
"It appears now other states are waking up to the stark reality of double-digit unemployment, huge budget deficits and the fact that our kids are safer at school than anywhere else," Stitt said. "They're realizing we took the smart approach in Oklahoma."
On the matter of in-person school, Stitt kept up his attack on Tulsa Public Schools for not opening its classrooms since last spring. He listed all of the surrounding districts, which at various times have offered an in-person option, but did not mention that two of the largest — Broken Arrow and Bixby — recently went to all distance-learning because of COVID-19.
Earlier in the day, TPS Superintendent Deborah Gist said she would recommend reopening schools by the end of February — a decision she denied was influenced by Stitt.
Later, Gist called Stitt "a bully" who has never contacted the district directly about its policies.
"Consider this," she said on Facebook. "We live in a state that has had one of the highest COVID rates in the entire world. Our governor has done very little to address that … We are a district that is managing the effects of his failed leadership."
In any event, experts and data indicate a decline in new cases over the past few weeks, and Stitt predicted the pandemic will soon be behind Oklahoma.
"My vision is to get our summer back," he said, and later added, "The pandemic isn't over — but we can see the light at the end of the tunnel."
Stitt said he and legislative leaders have "worked together to craft not the governor's agenda, not the House's agenda, not the Senate's agenda, but the people's agenda!"
And that agenda will be decidedly Republican, he said, after a November election that gave the GOP its largest House majority ever and maintained its big advantage in the Senate.
Stitt said his fiscal year 2022 budget proposal allows for some target growth and $300 million to restore some of the reserves used during the past two fiscal years.
"The People's Agenda for this legislative session has three main pillars," Stitt said. "No. 1, make Oklahoma a top 10 state for business; No. 2, deliver taxpayers more for their money; and No. 3, invest in our fellow Oklahomans."
After almost two years of haggling with the legislative leaders of his own party, Stitt included several peace overtures in Monday's remarks. He even praised lawmakers' work on last year's budget — a budget that had to be passed over his veto.
This year he may need some sweet-talking to push through a total overhaul of Medicaid opposed by a big share of legislative Republicans. Stitt said the move to managed care, in which third-party administrators are paid a flat per patient amount, is necessary because of the state's poor health measurements, and noted that most other states have gone to the same system.
Opponents noted that several of the states listed as examples by Stitt are considered to have among the least efficient Medicaid systems in the country.
Stitt controls the Oklahoma Health Care Authority, which administers Medicaid, and has already engineered the switch, but must convince legislators not to thwart him through the appropriations process.
Republican leadership steered clear of that issue in their responses and were predictably enthusiastic in their praise.
"Governor Stitt's leadership has Oklahoma positioned for big success this session," said House Speaker Charles McCall, R-Atoka. "The governor will find strong support in the House for keeping the economy open, resuming in-person school, empowering parents and improving school finances."
Senate President Pro Tem Greg Treat, R-Edmond, said he appreciated the governor's "optimistic" tone and said Senate Republicans "are ready to work with the governor and our House colleagues to help Oklahoma rebound from the COVID-19 pandemic, grow and diversify our economy, help state government deliver services more efficiently to taxpayers, and invest in the people of Oklahoma."
Just as predictably, Democrats gave the speech a unanimous, "Meh."
Senate Minority Leader Kay Floyd, D-Oklahoma City, chided her Republican colleagues for ceding authority over state agencies to Stitt during the past two years. One result, she said, has been Stitt's unpopular moves with Medicaid.
"As we predicted when state agency management was consolidated under control of the governor," Floyd said, "this structure leads to less collaboration with the Legislature, which is a co-equal branch of government, and less input from subject matter experts when major policy decisions are made. The managed care implementation is just one of several examples of this."
House Minority Leader Emily Virgin, D-Norman, dressed down Stitt in no uncertain terms. She called Monday's speech "by far the most divisive" of the 11 state of the state's delivered during her tenure, and accused Stitt of dishonesty and fear-mongering.
His People's Agenda, she said, was more like a "profit over people agenda."
---
More video: Oklahoma governor addresses Tulsa Public Schools distance learning during State of the State
---
Photos: Gov. Kevin Stitt's State of the State address
Photos: Gov. Kevin Stitt's State of the State address
State of the State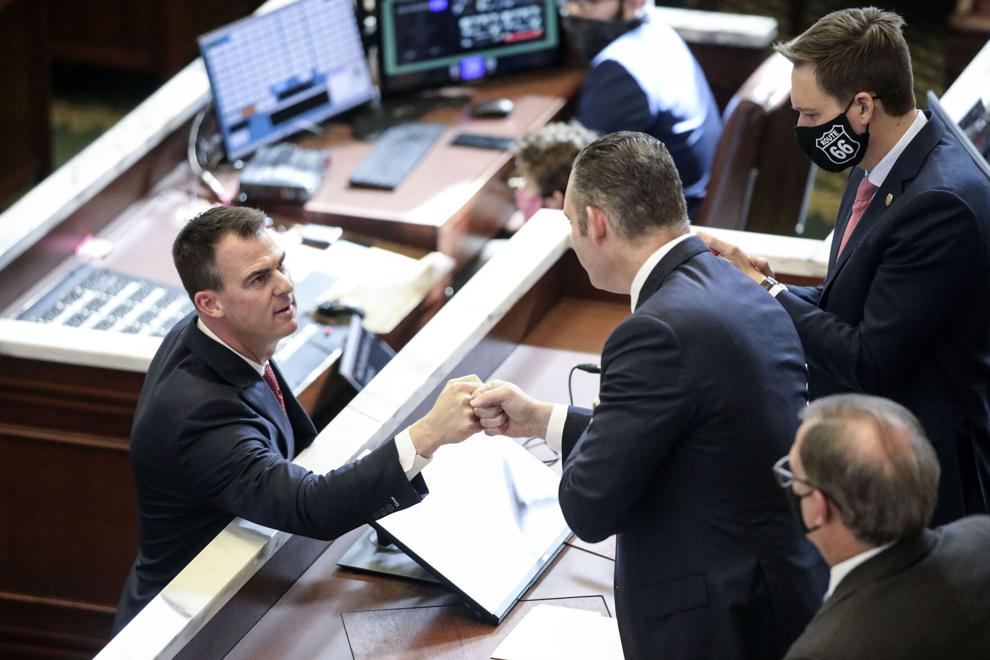 State of the State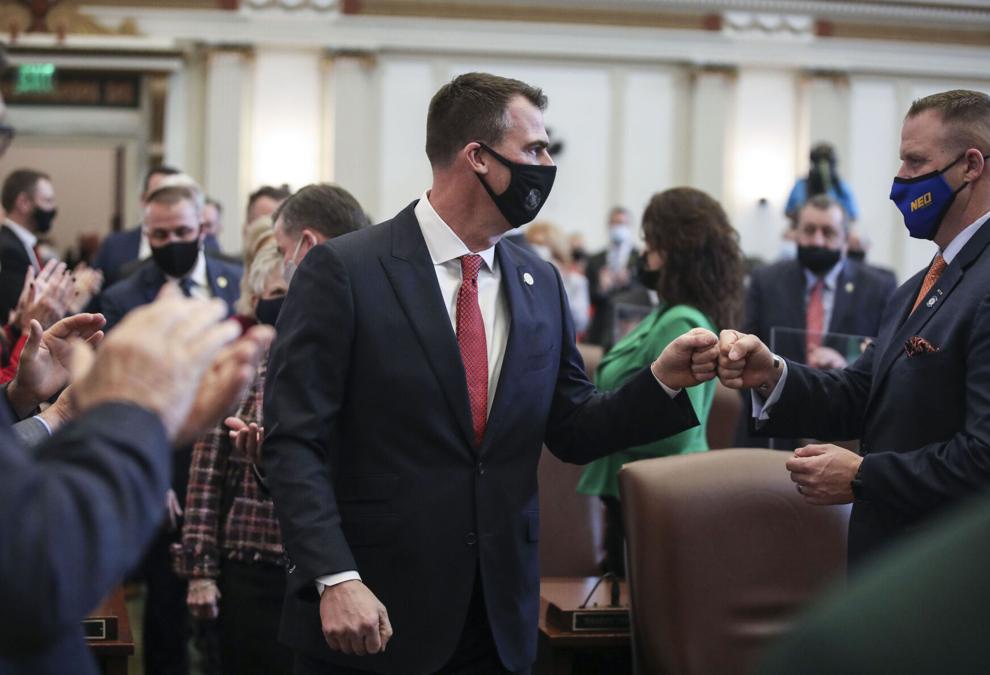 State of the State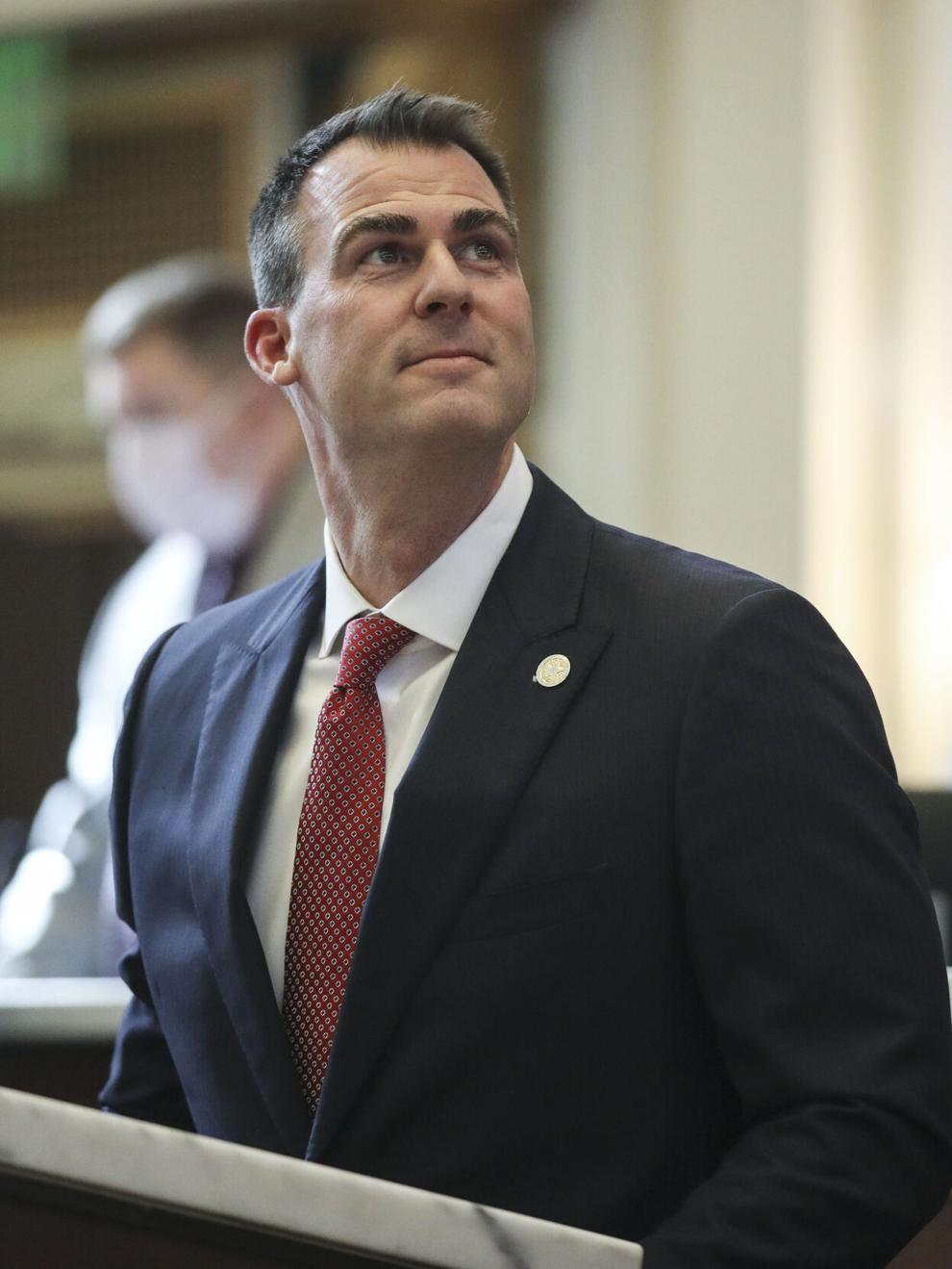 State of the State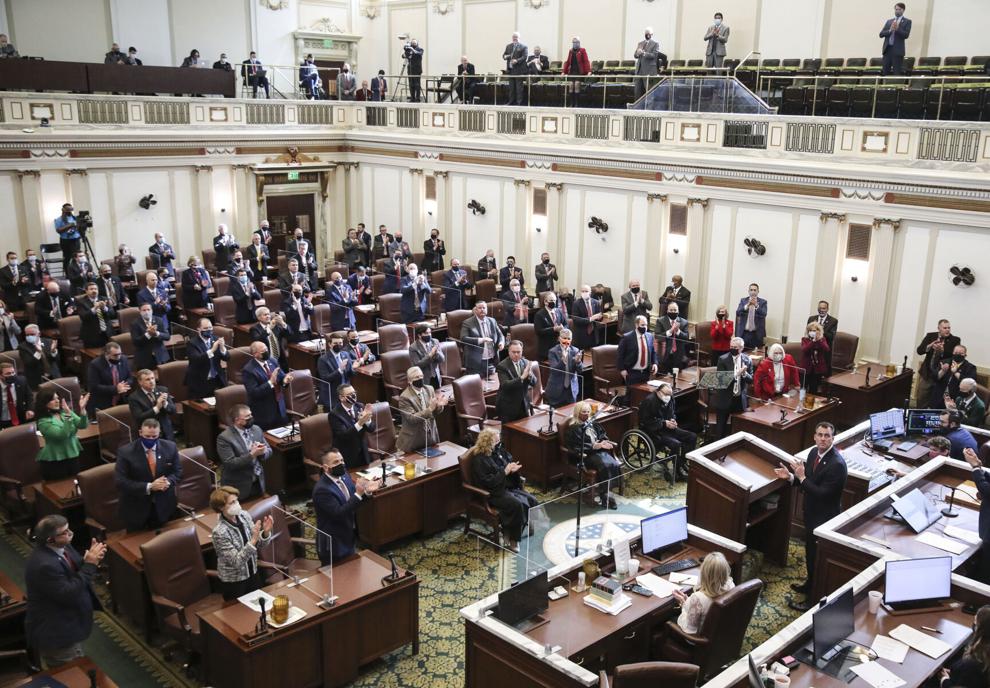 State of the State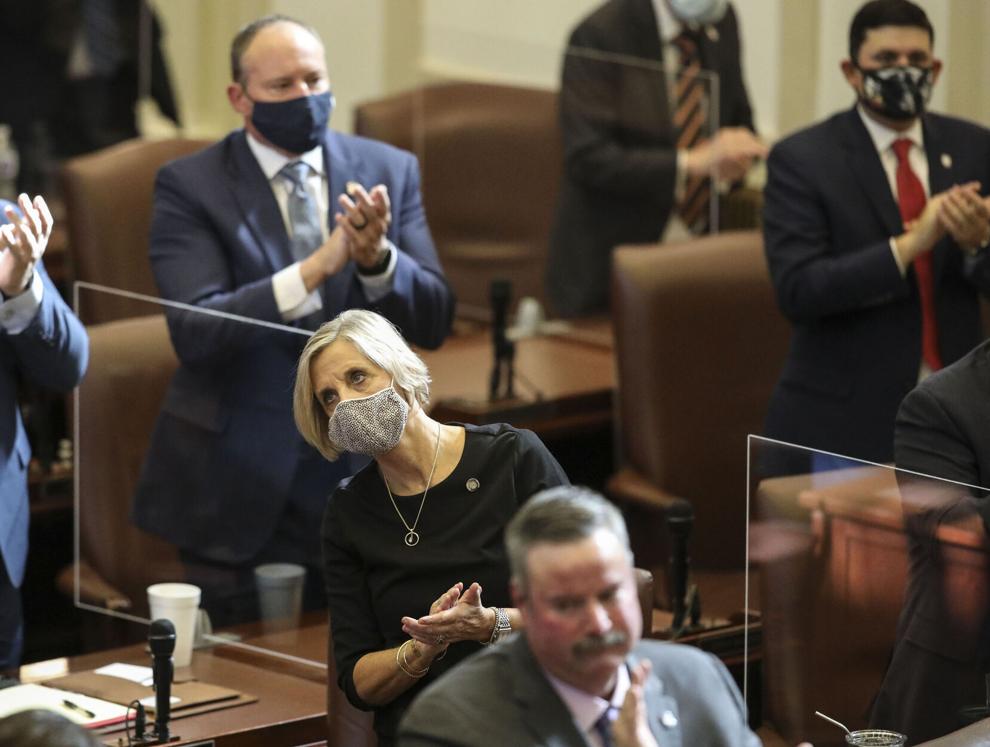 State of the State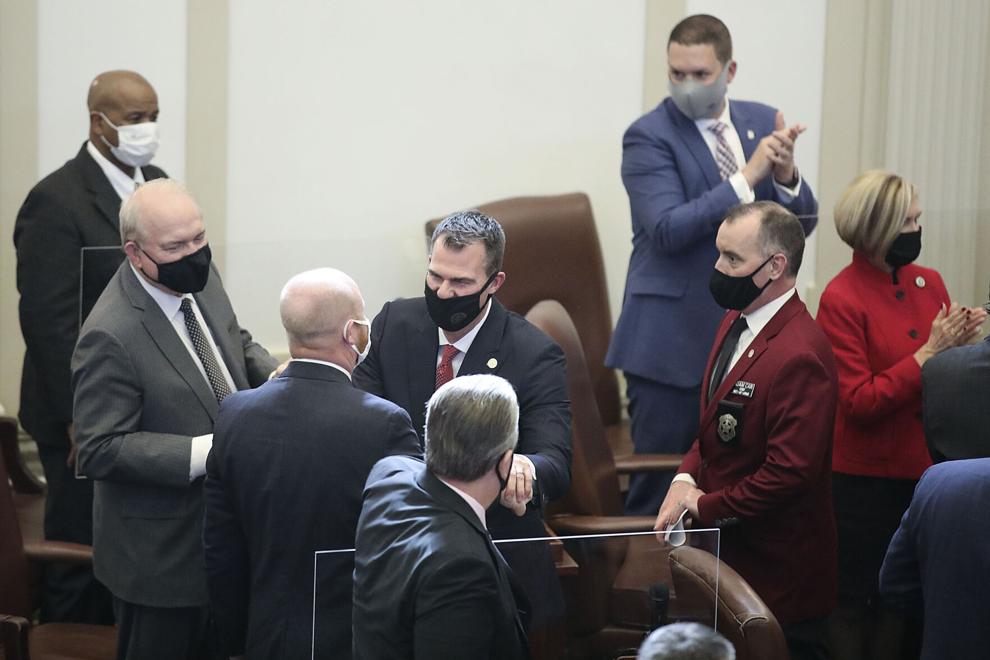 State of the State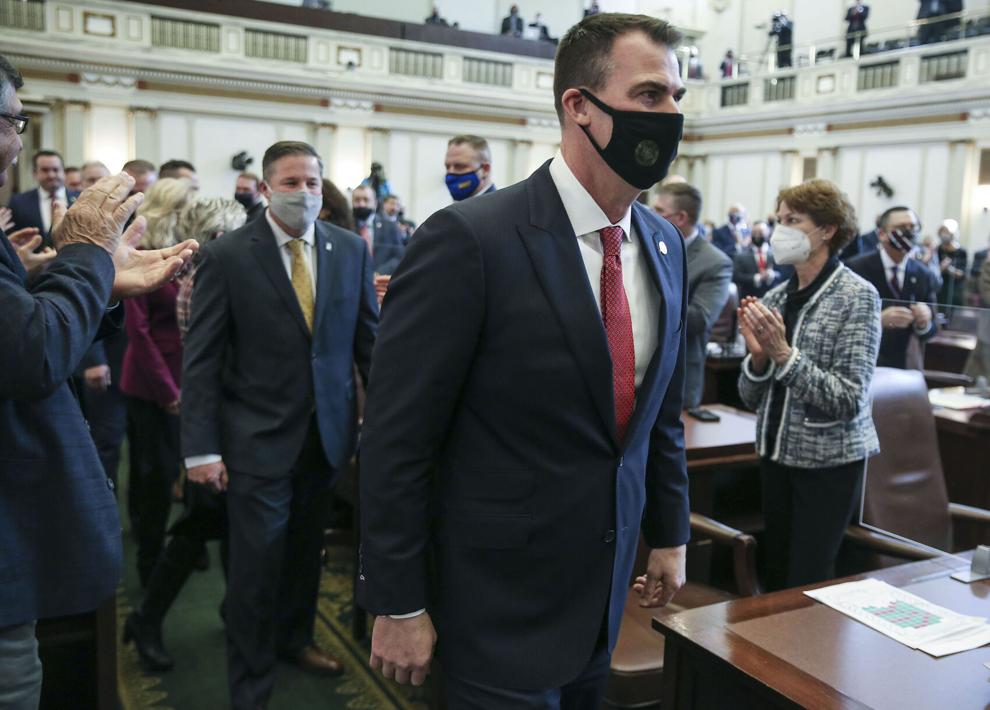 State of the State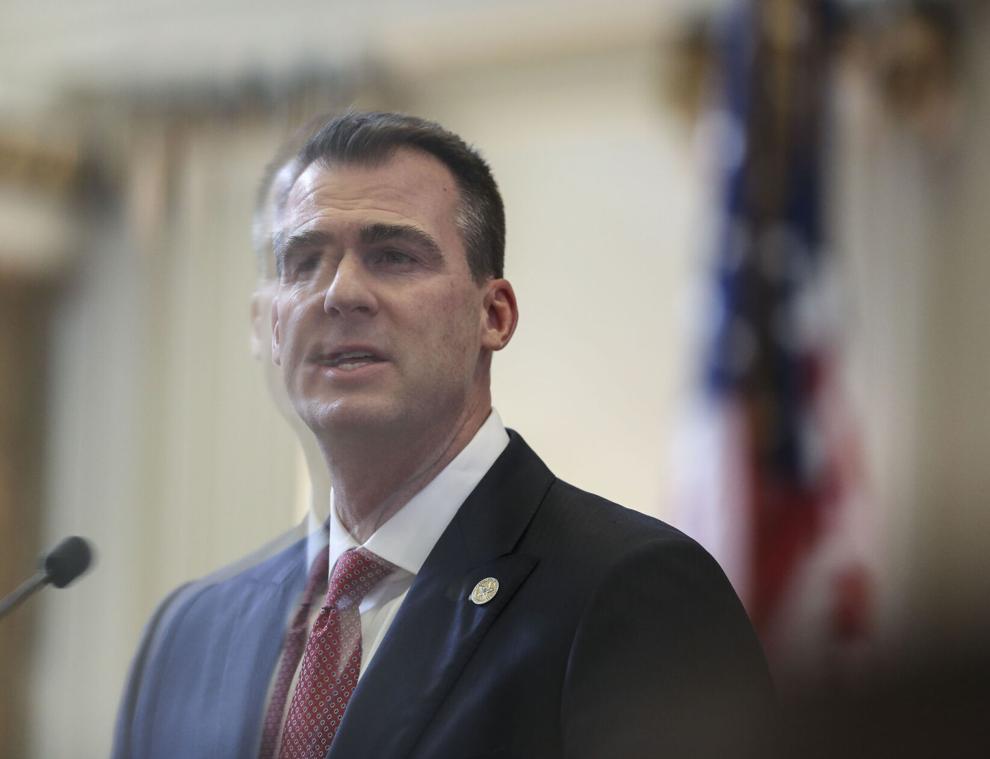 State of the State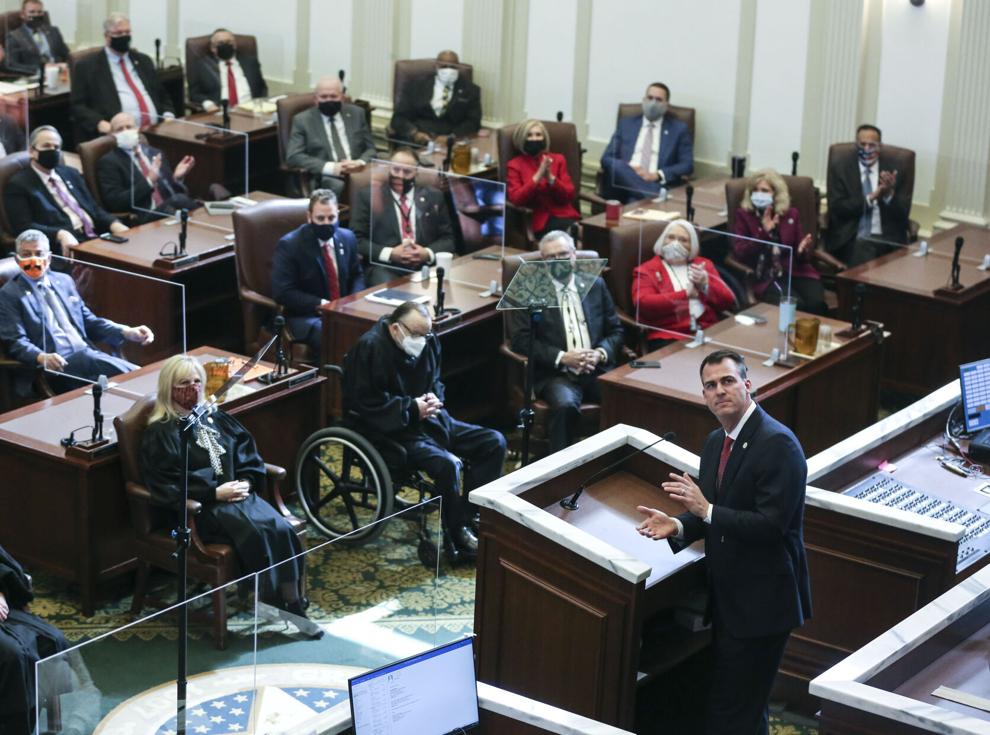 State of the State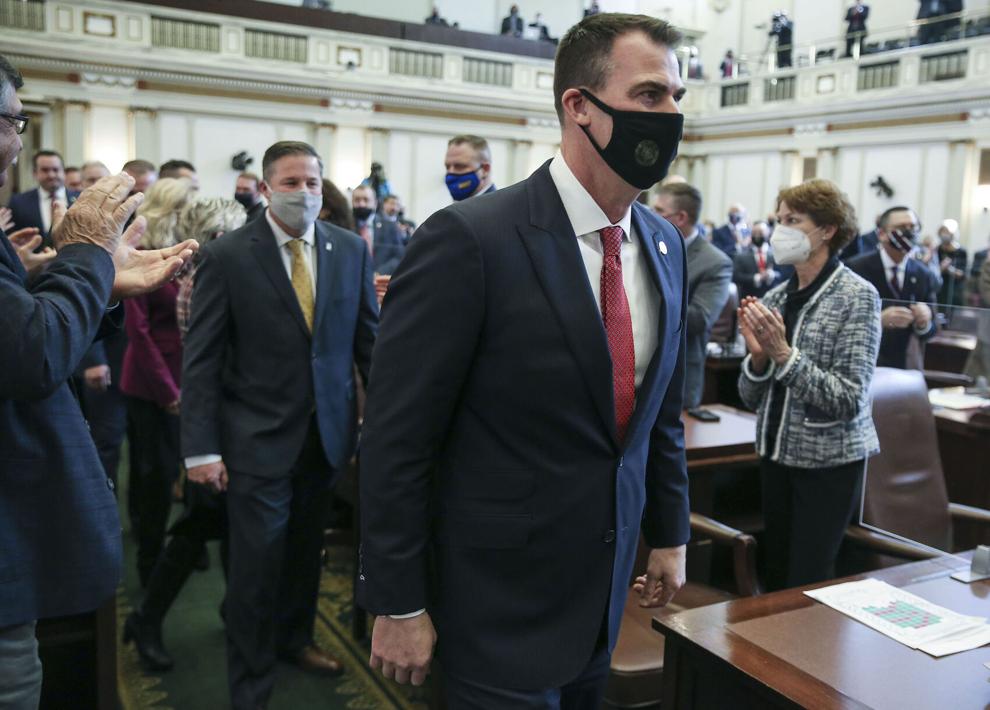 State of the State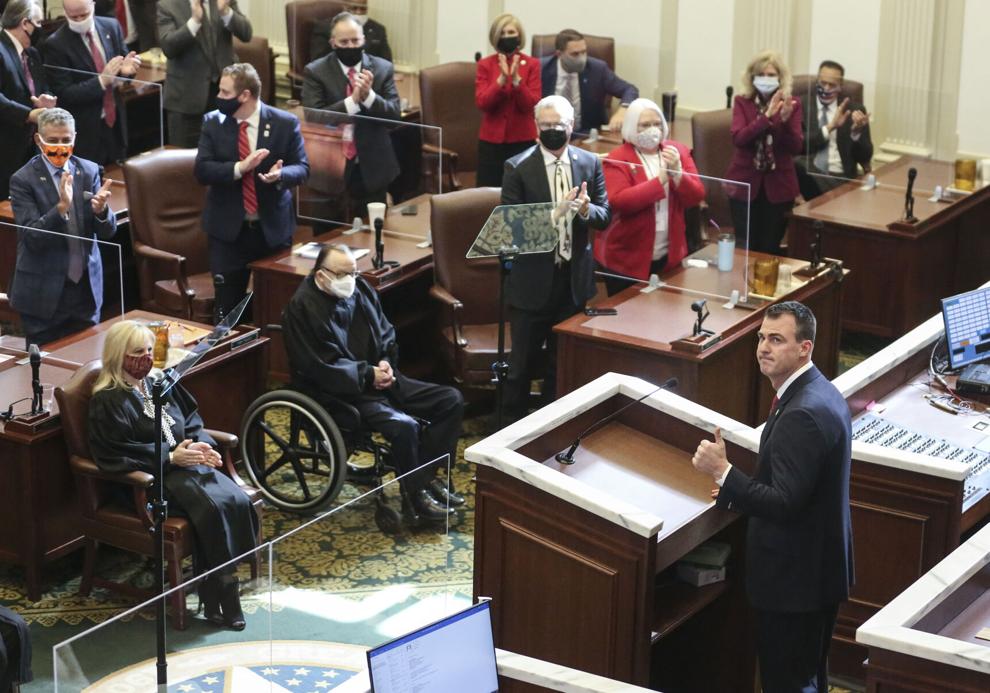 State of the State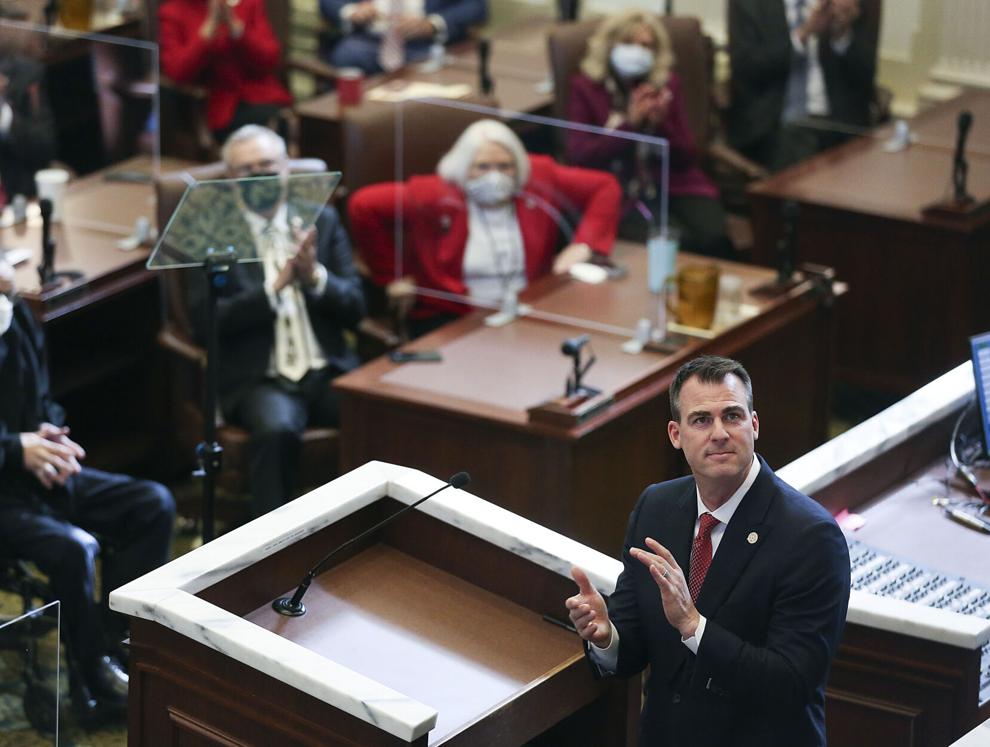 State of the State
State of the State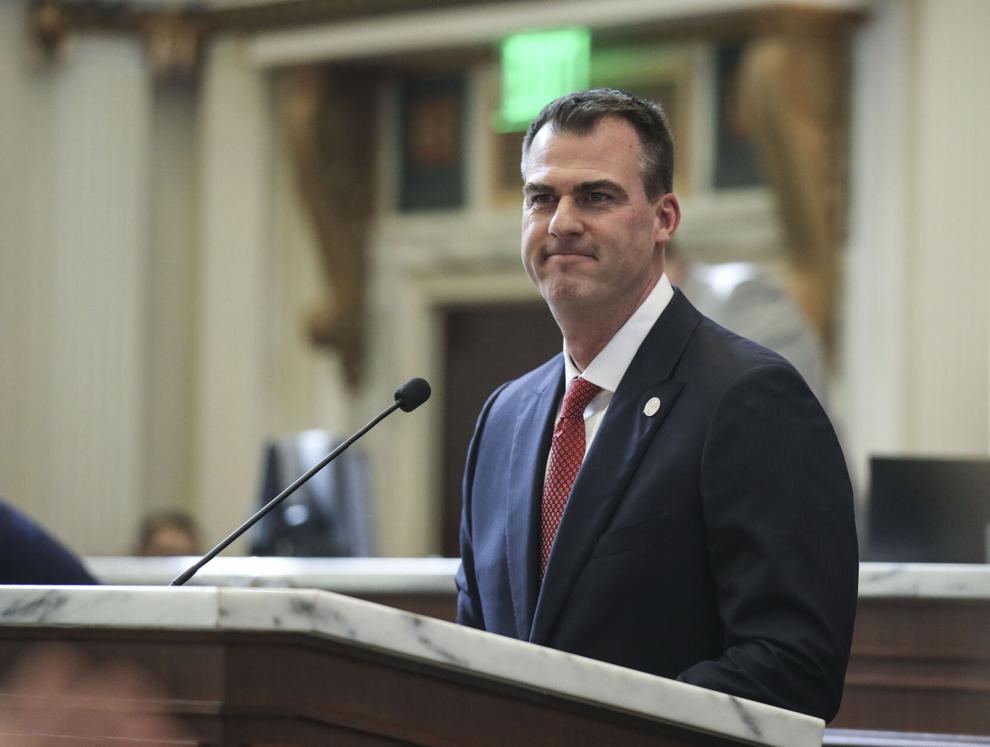 State of the State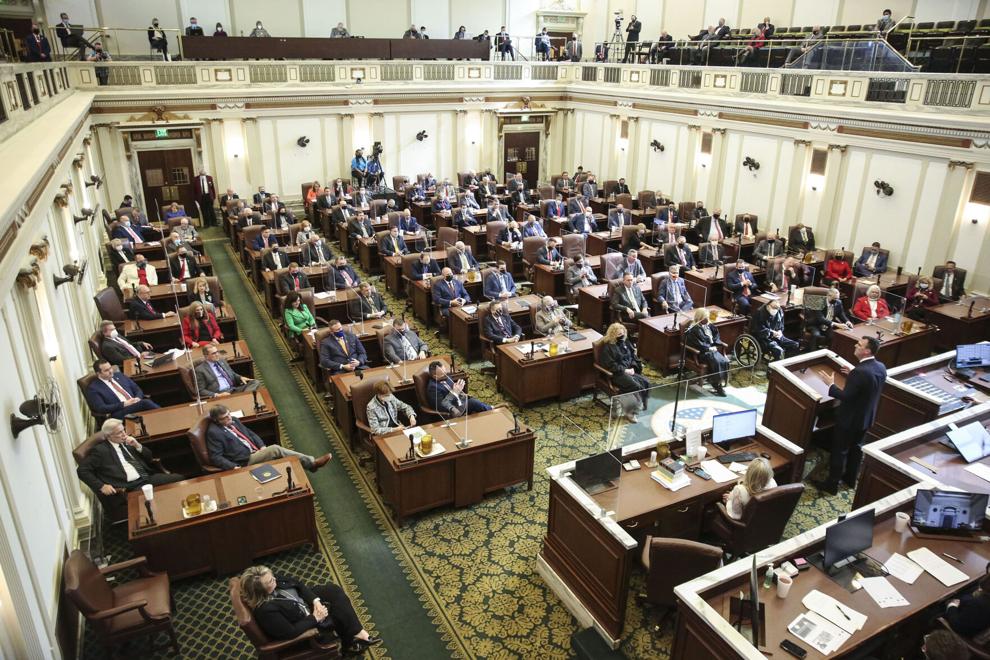 State of the State
State of the State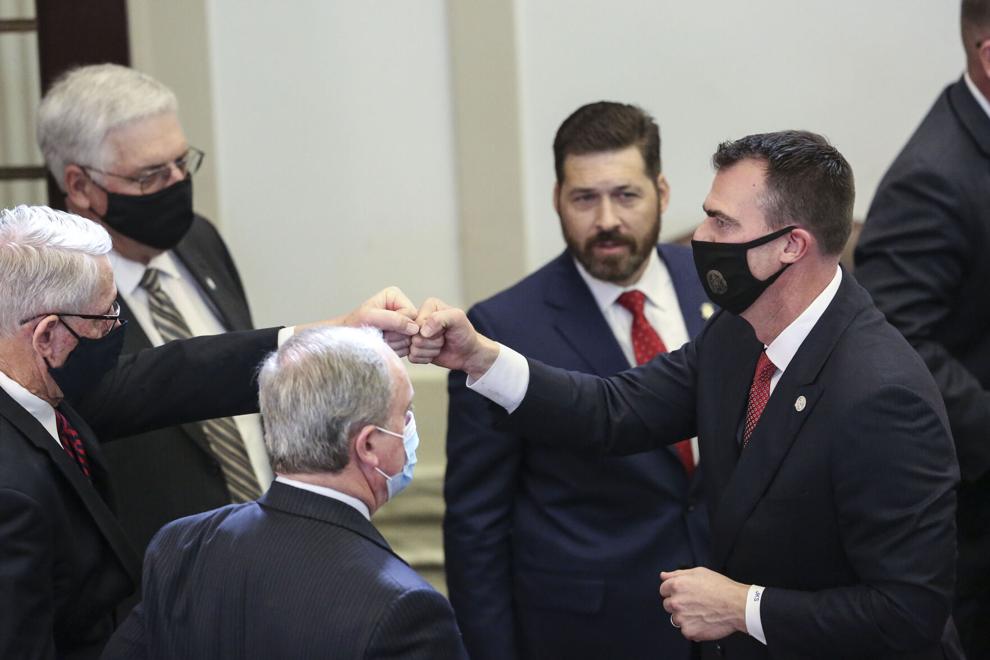 State of the State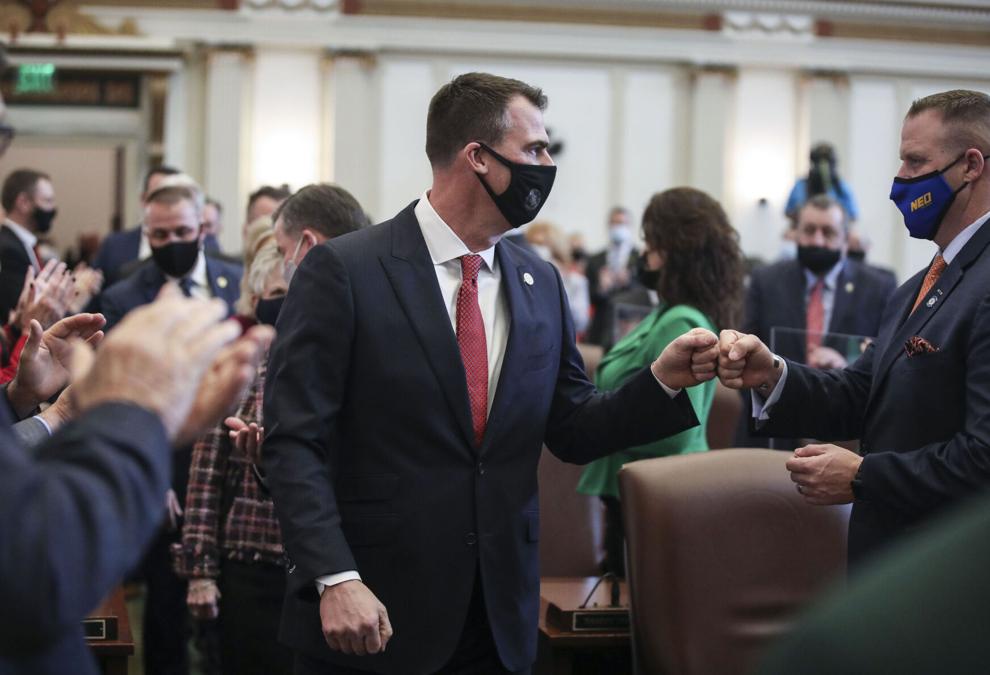 State of the State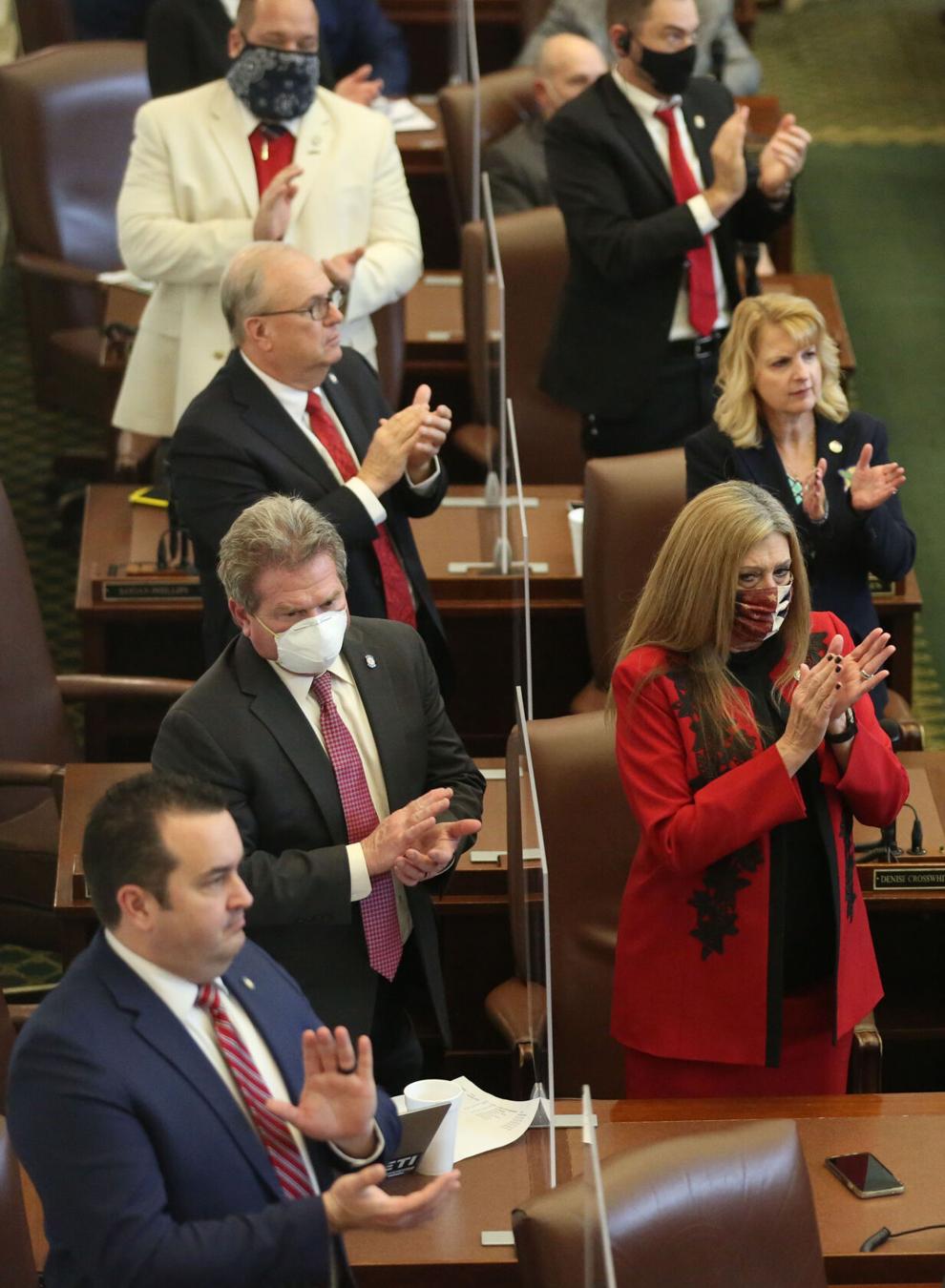 State of the State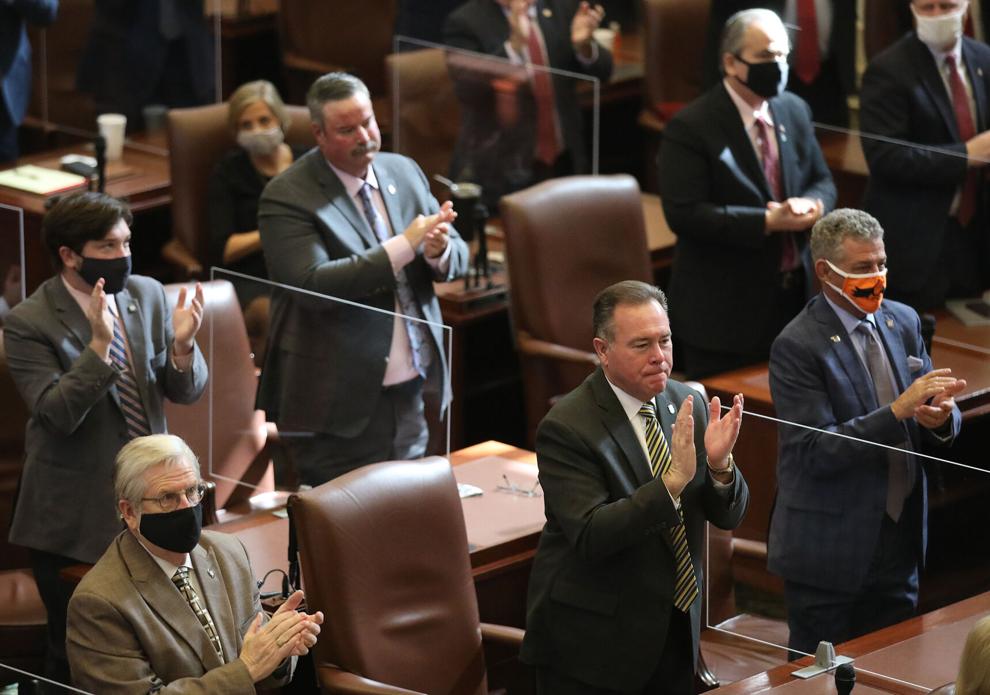 State of the State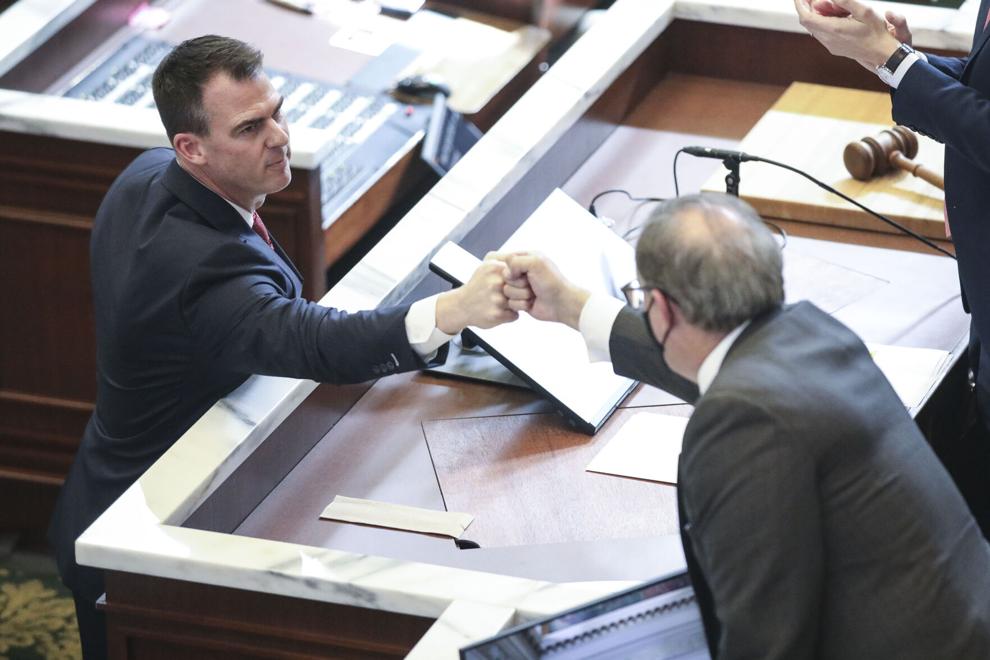 State of the State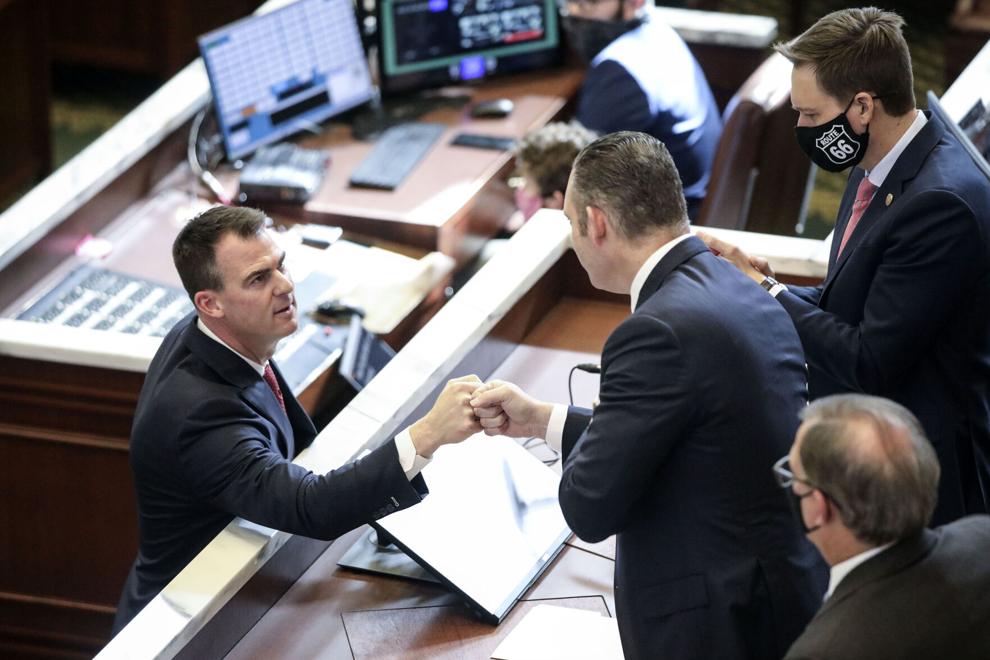 State of the State
State of the State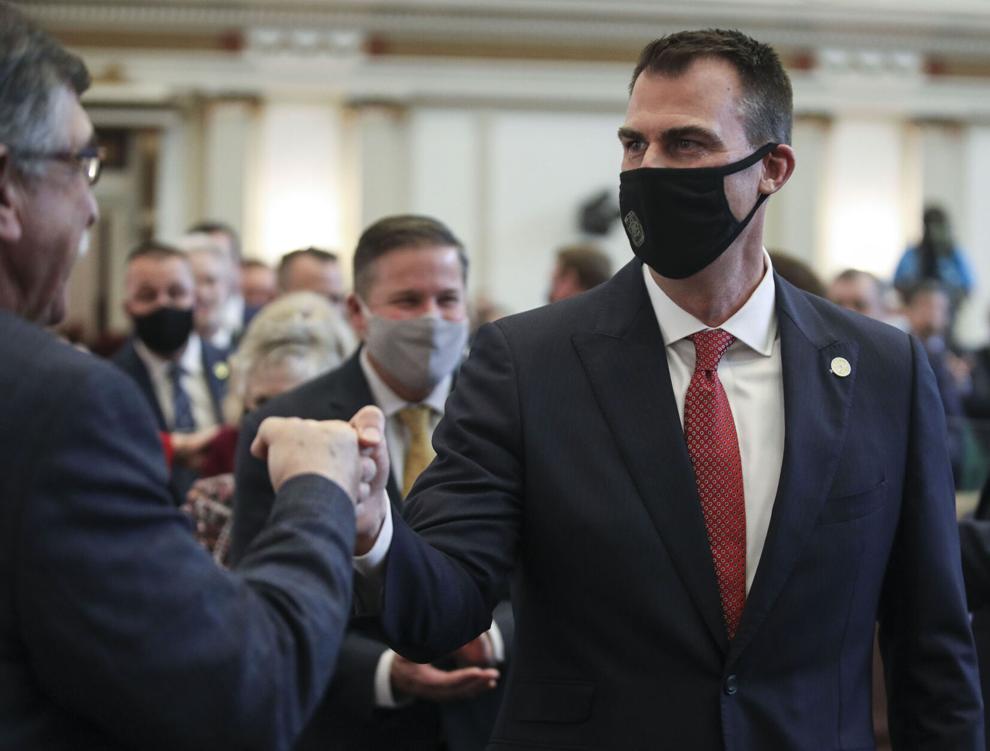 State of the State
State of the State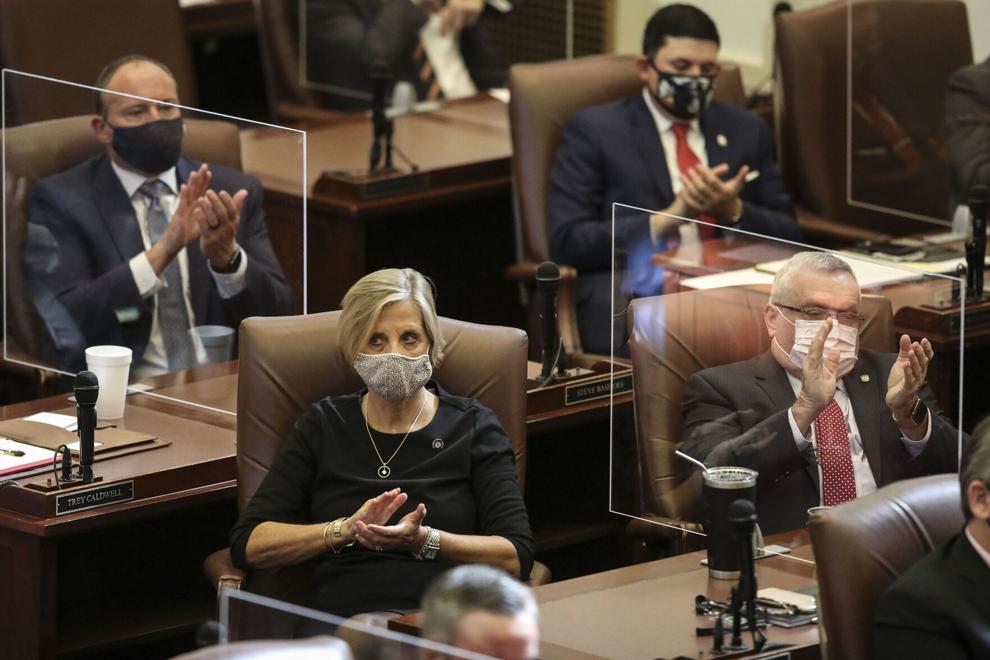 State of the State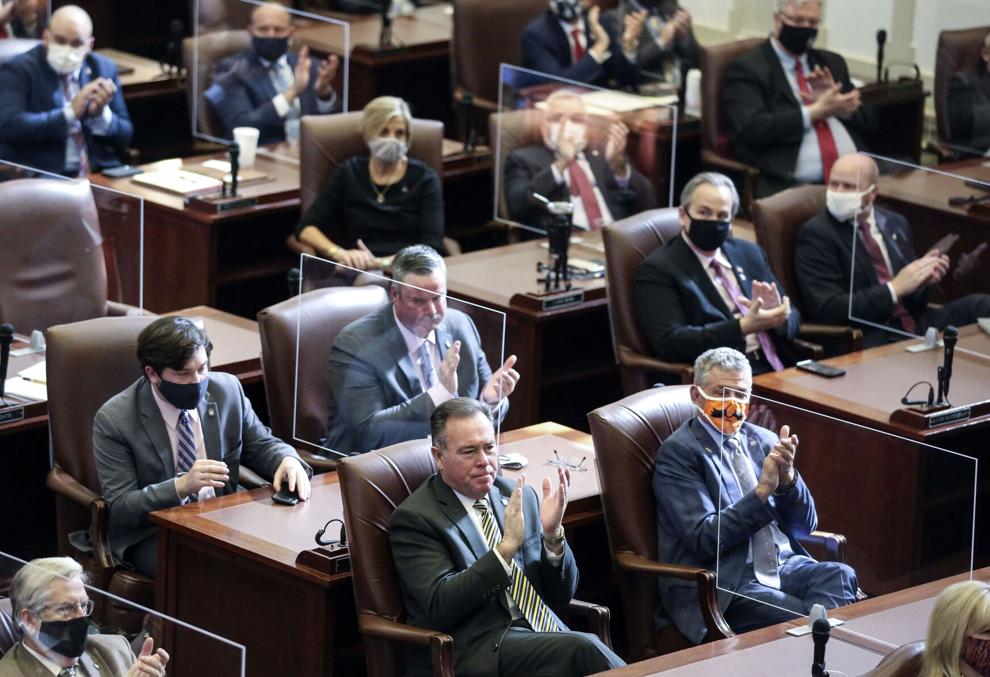 State of the State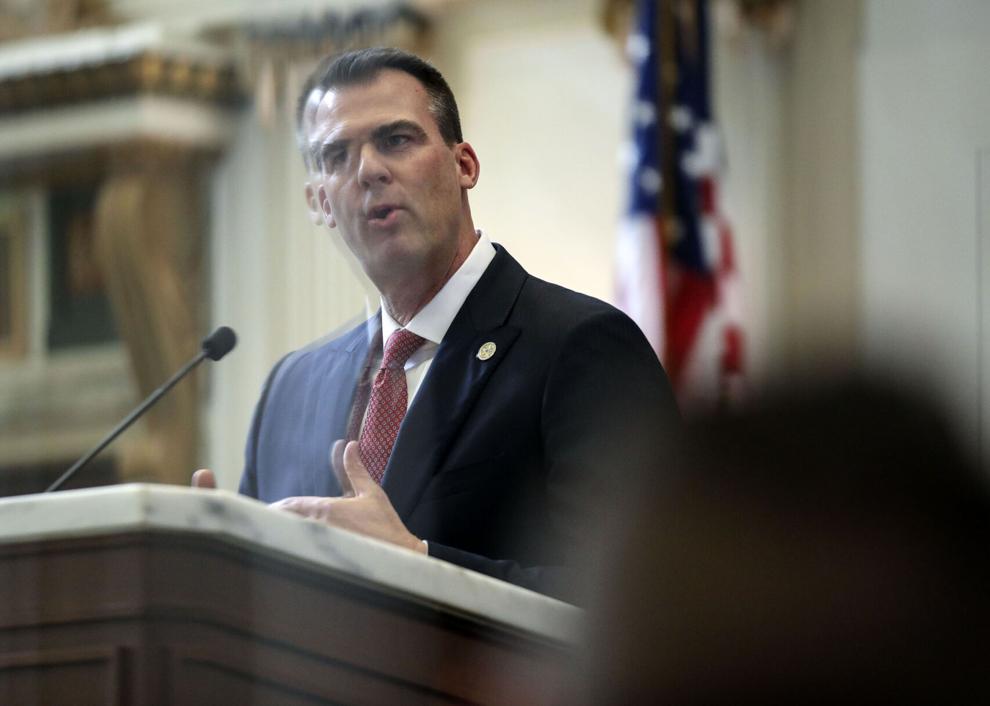 State of the State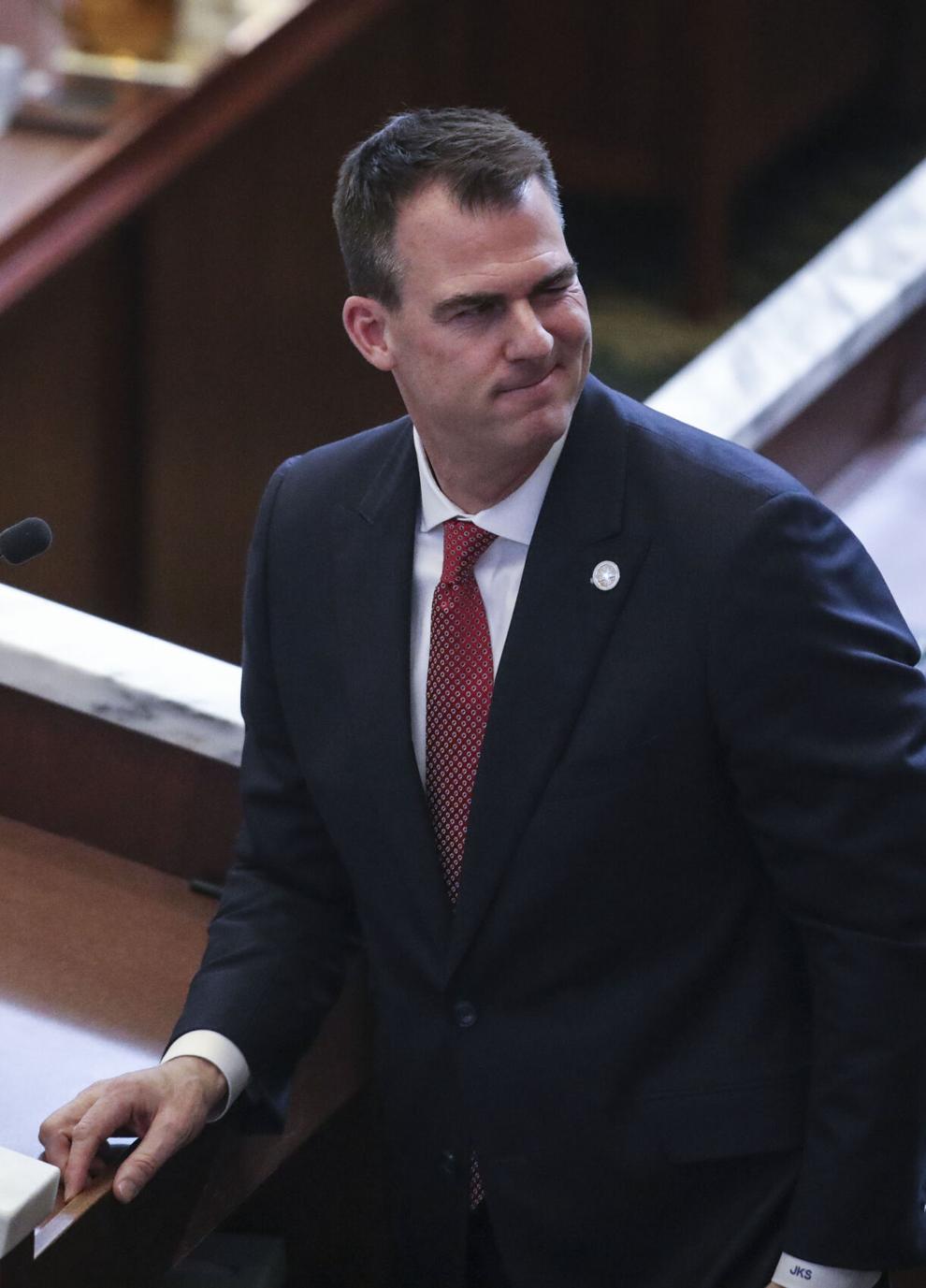 State of the State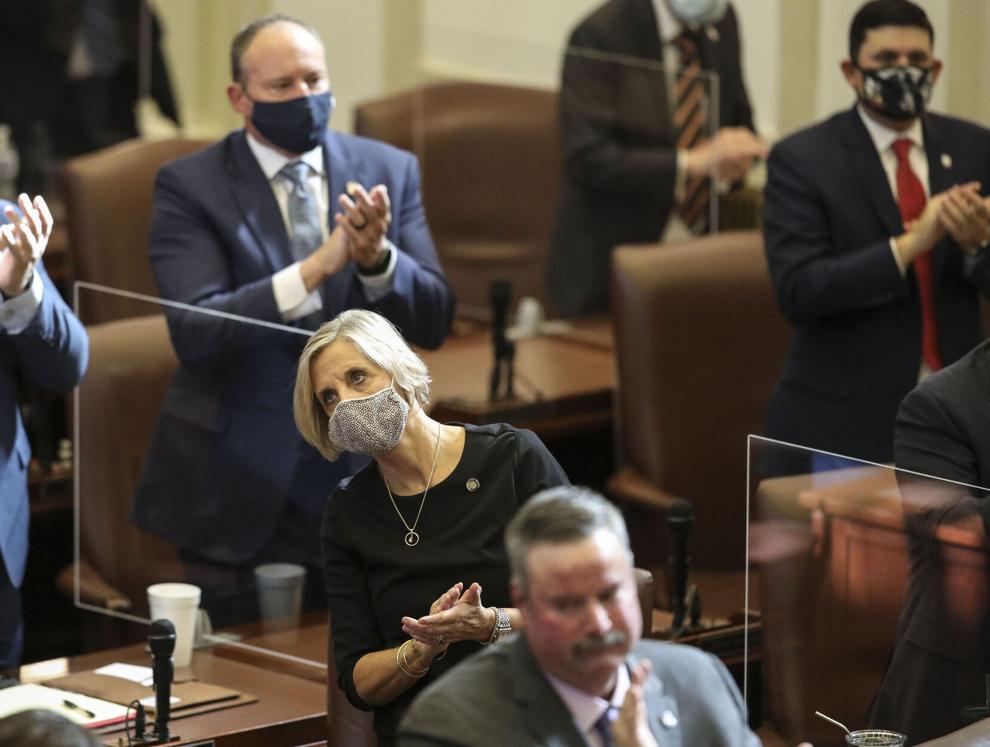 State of the State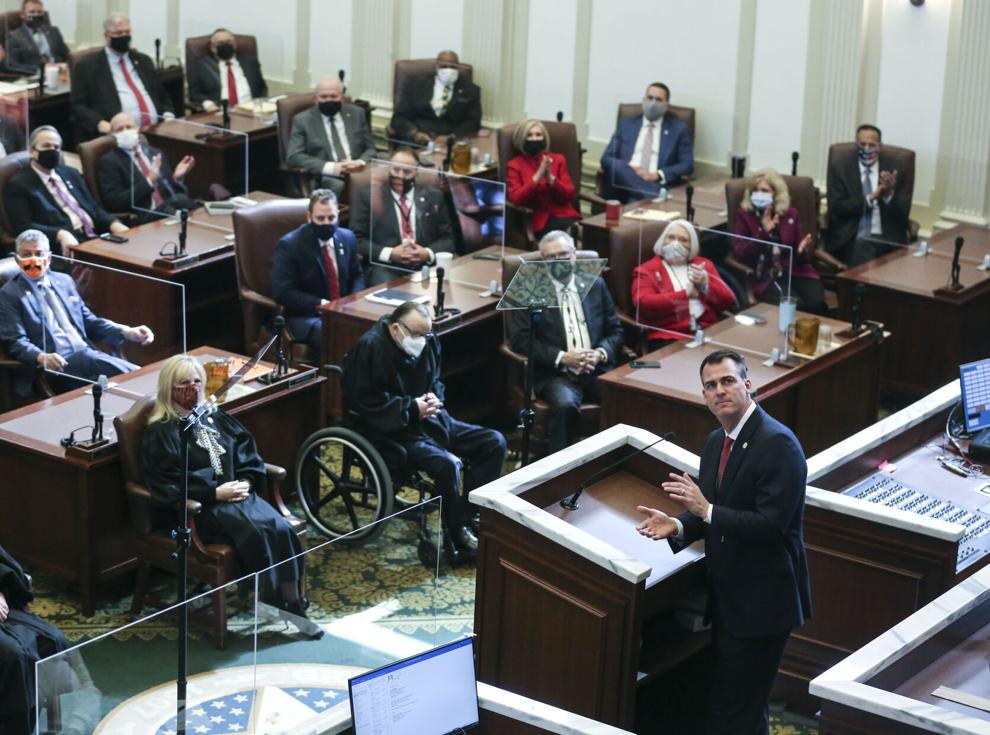 State of the State
State of the State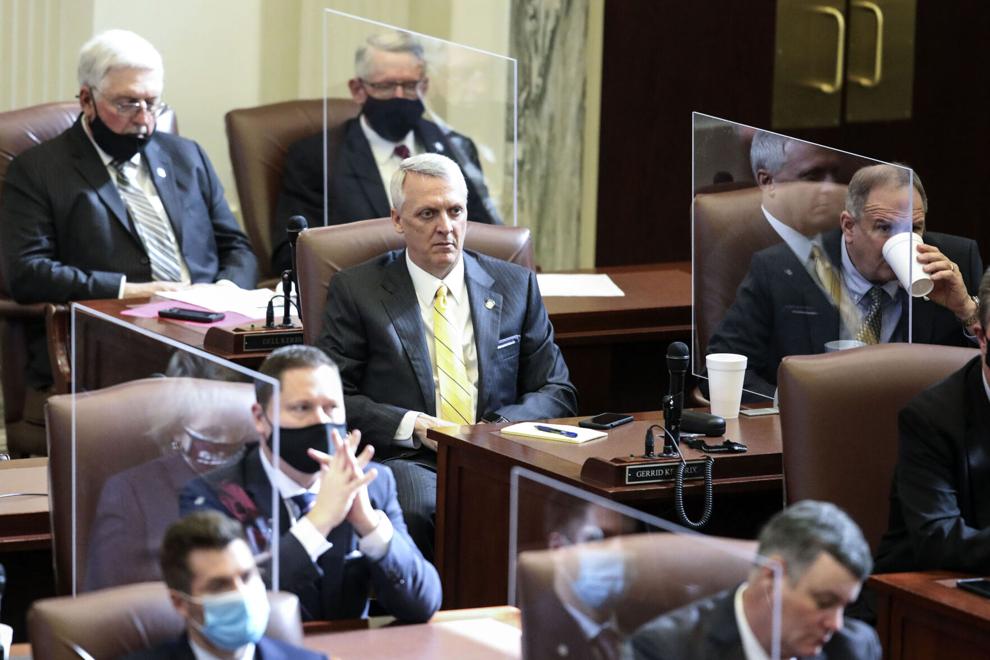 State of the State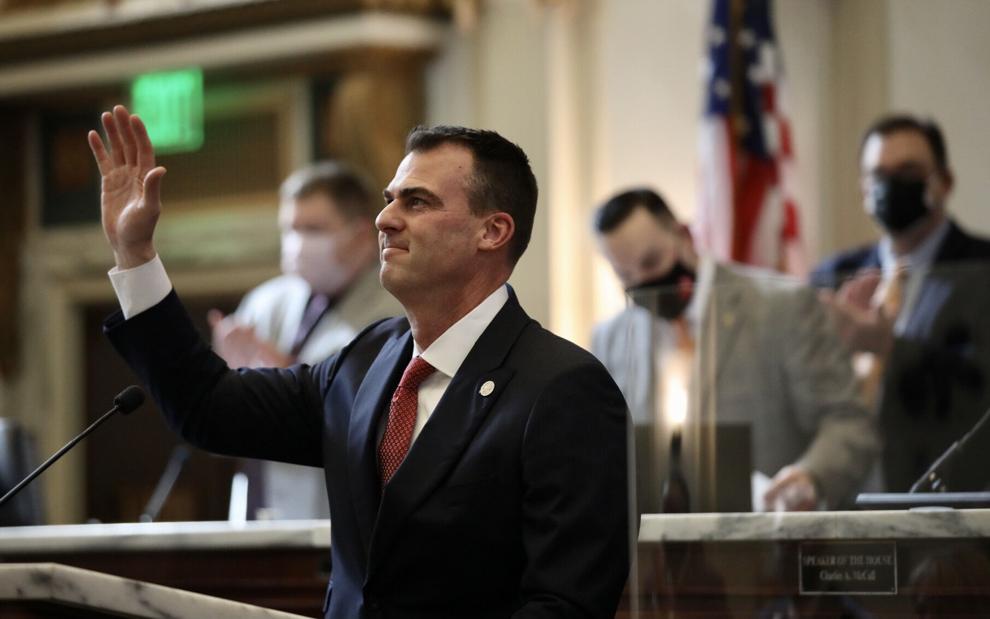 State of the State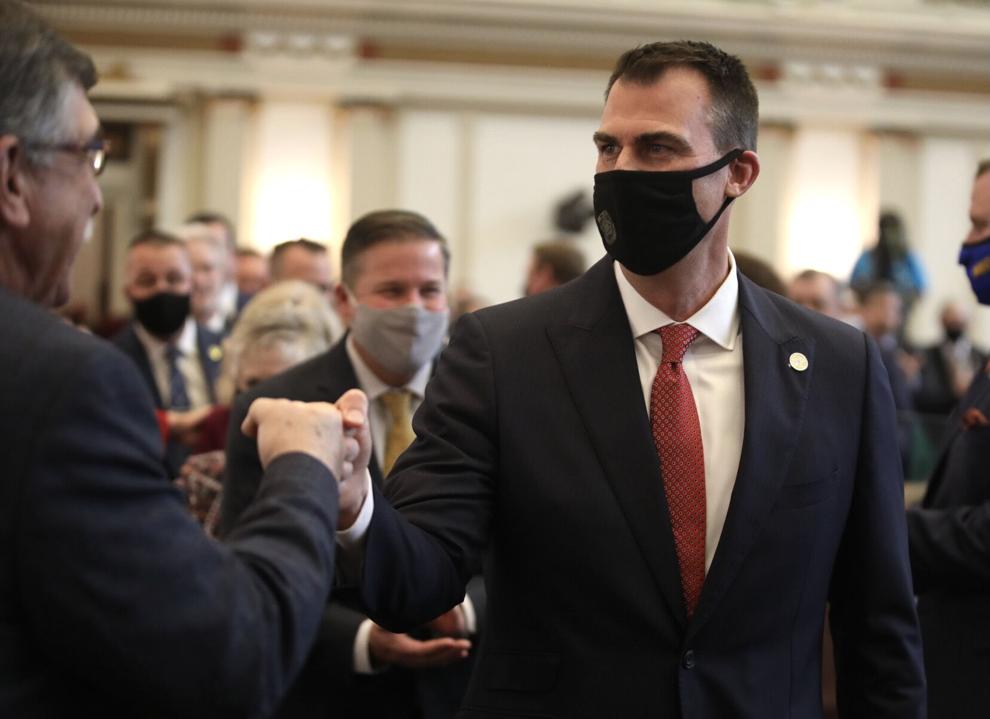 12 months for just $26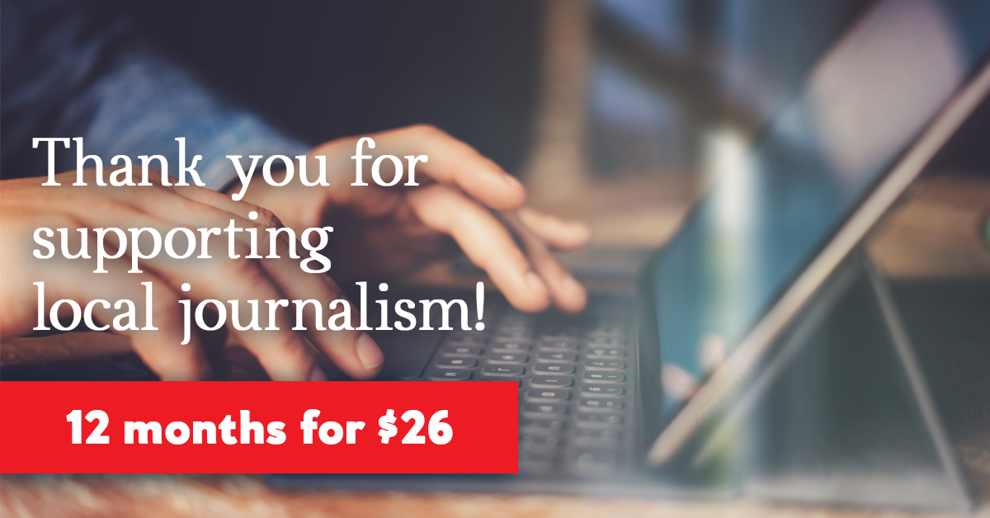 ---
Tulsa-area legislators and how to contact them
Tulsa-area state legislators and how to contact them
Sen. Nathan Dahm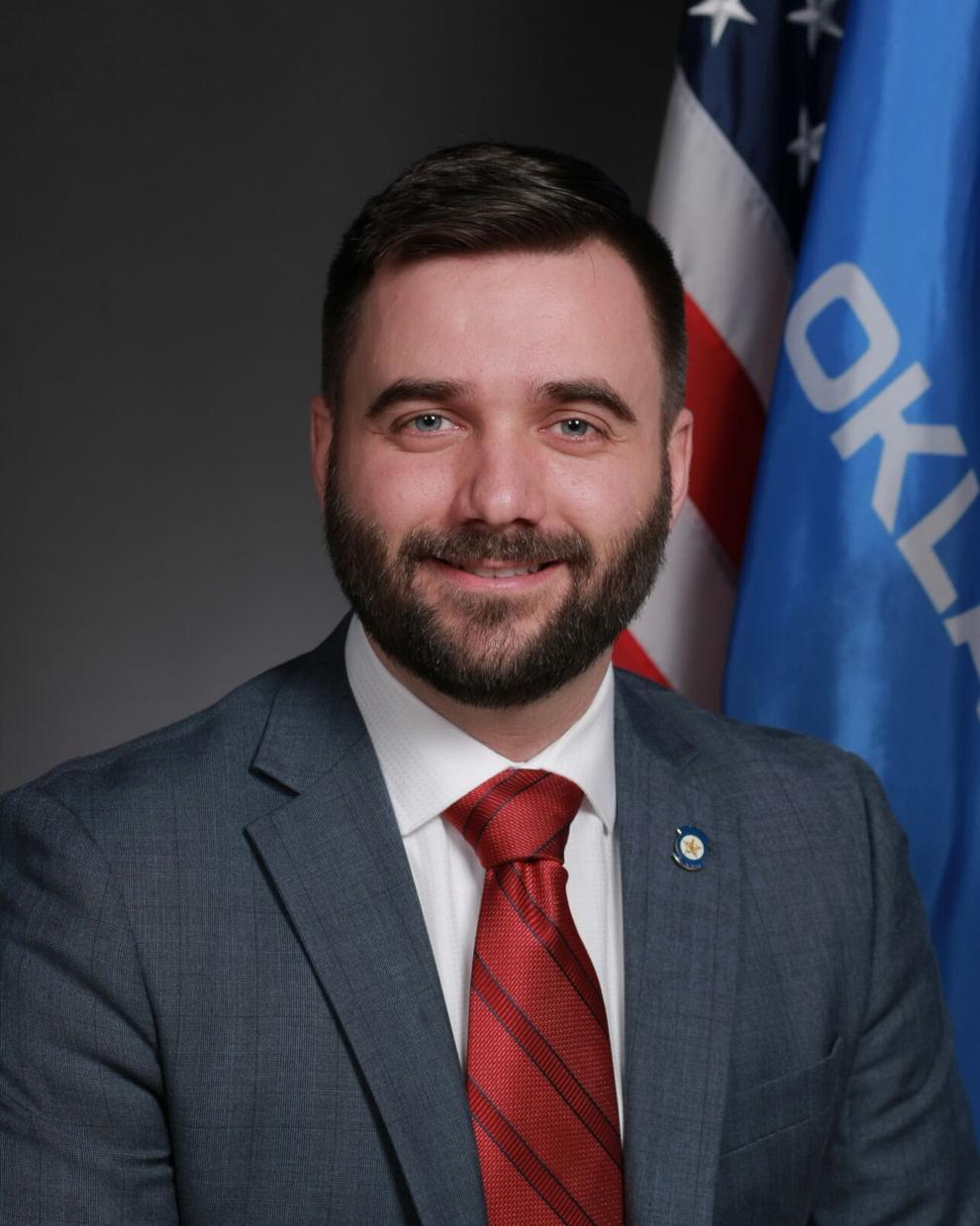 Sen. Kim David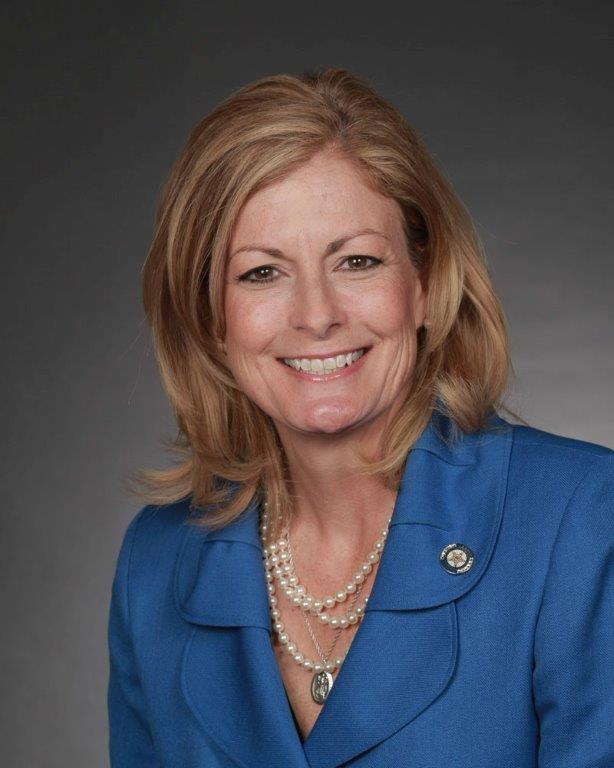 Sen. J.J. Dossett
Sen. Jo Anna Dossett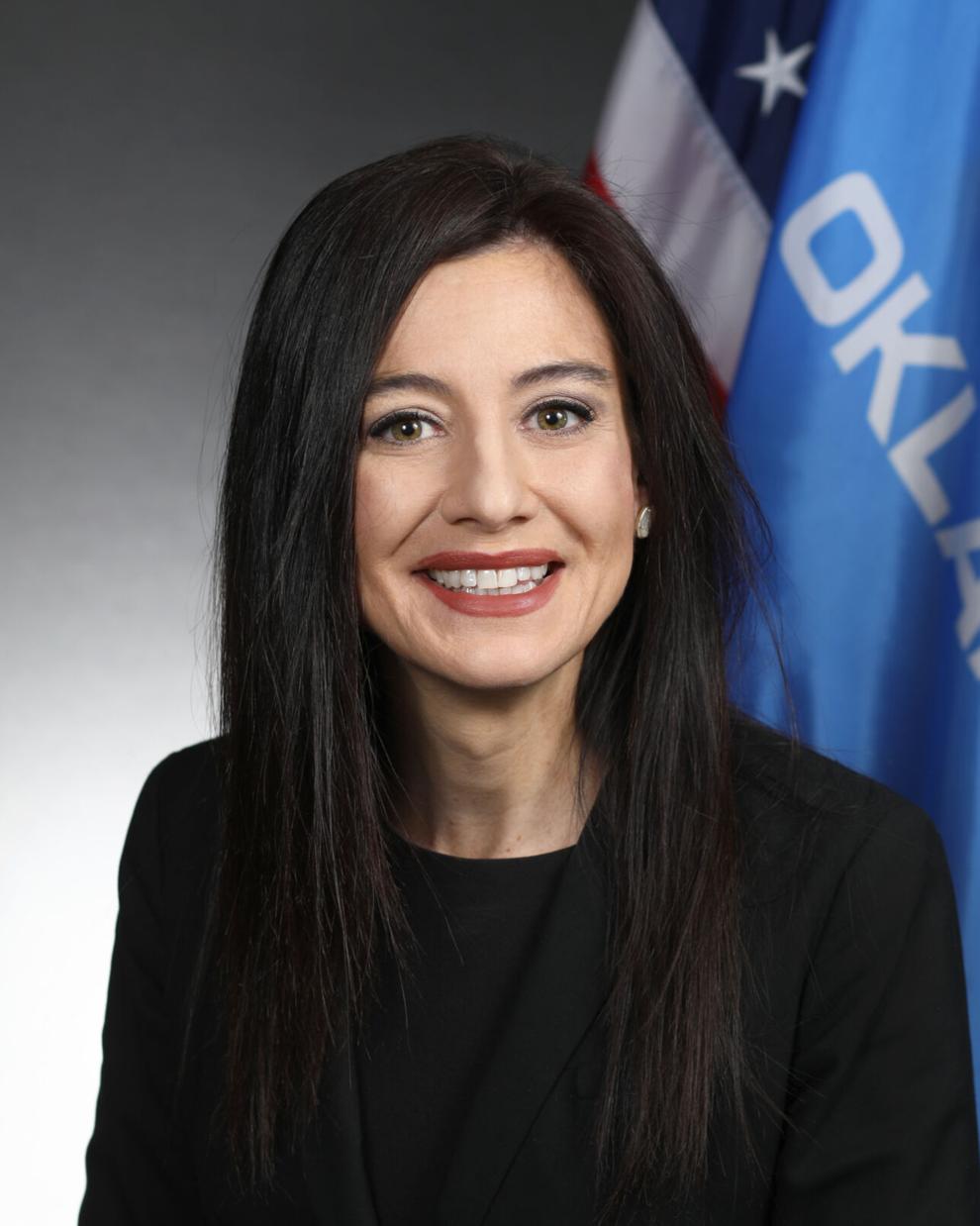 Sen. John Haste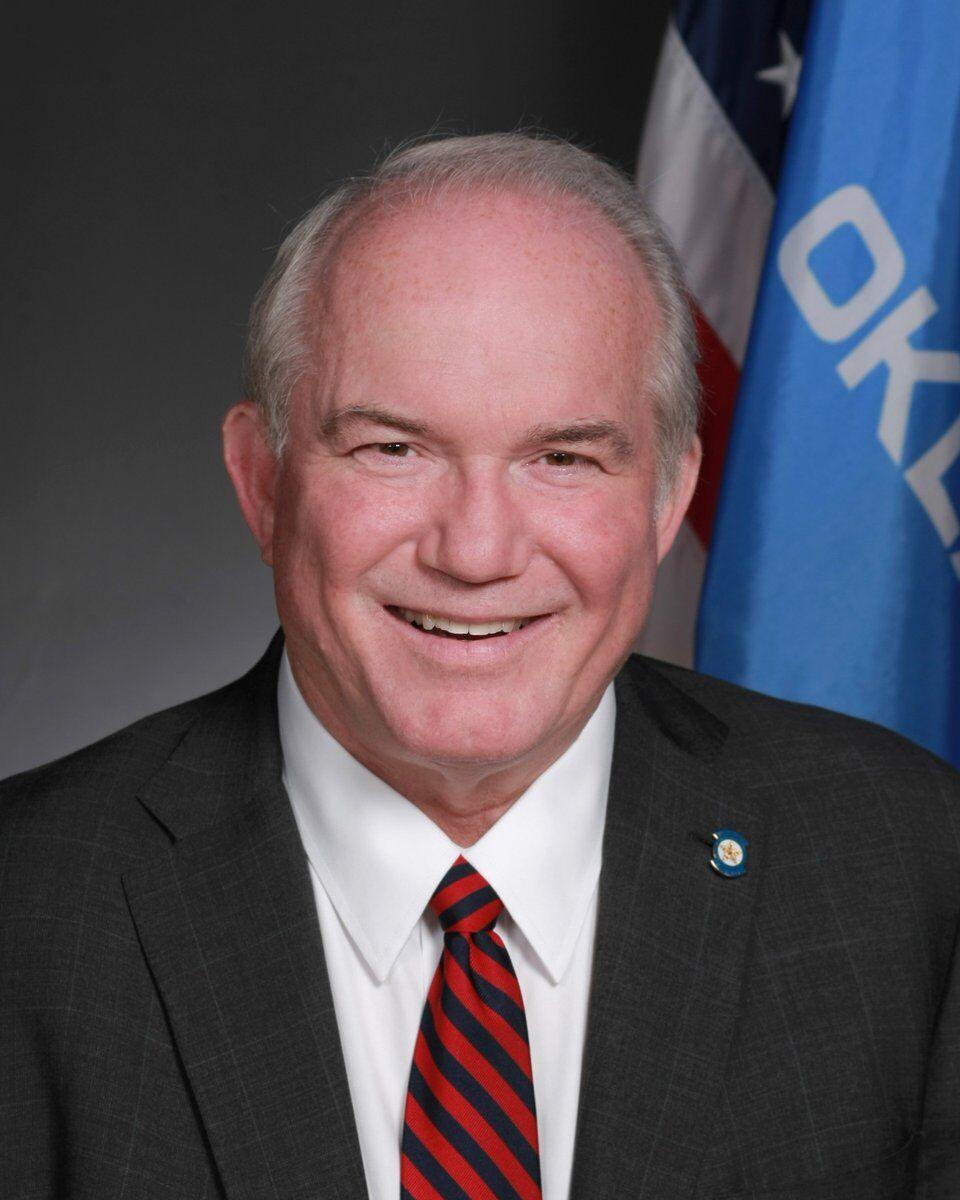 Sen. James Leewright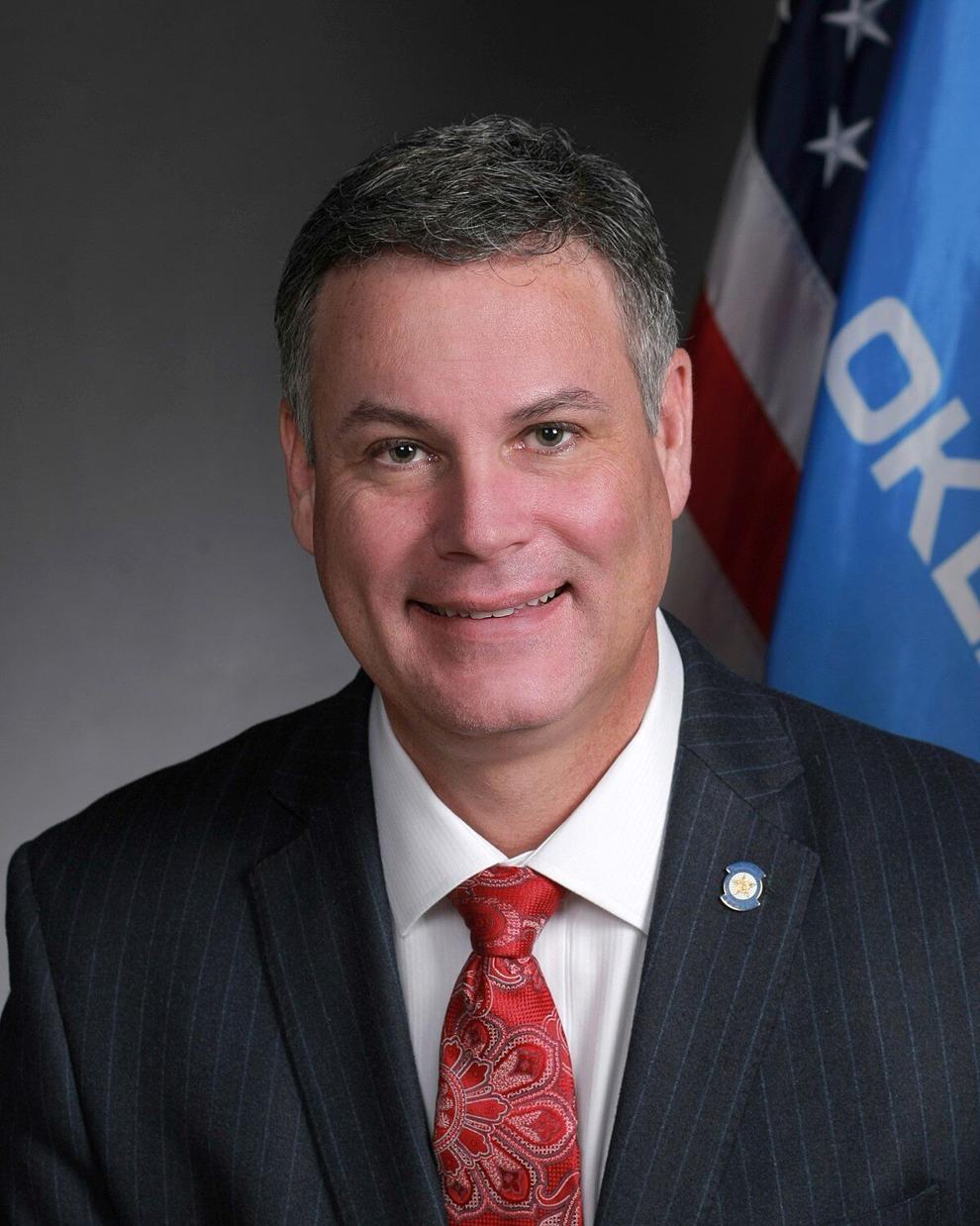 Sen. Kevin Mathews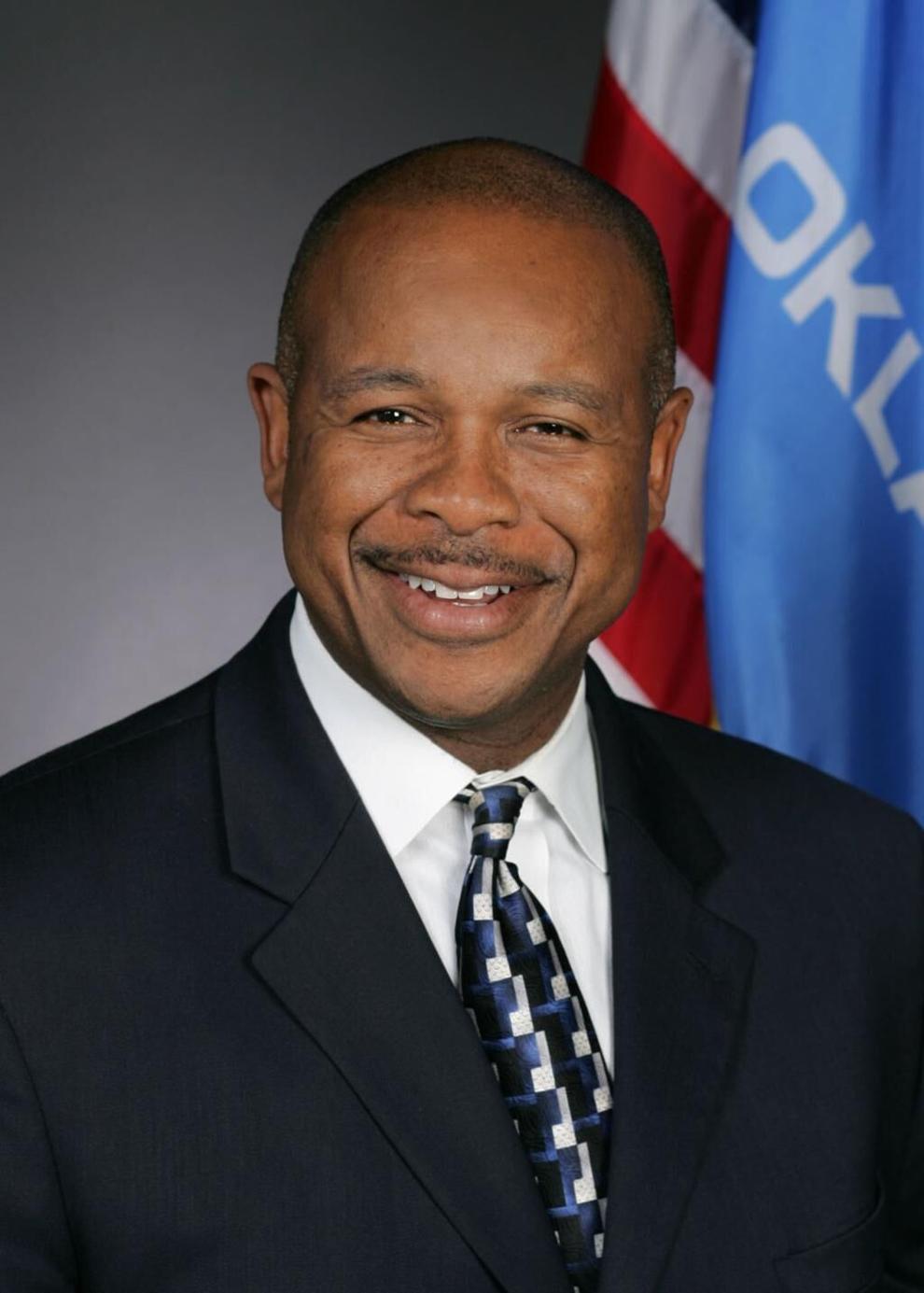 Sen. Joe Newhouse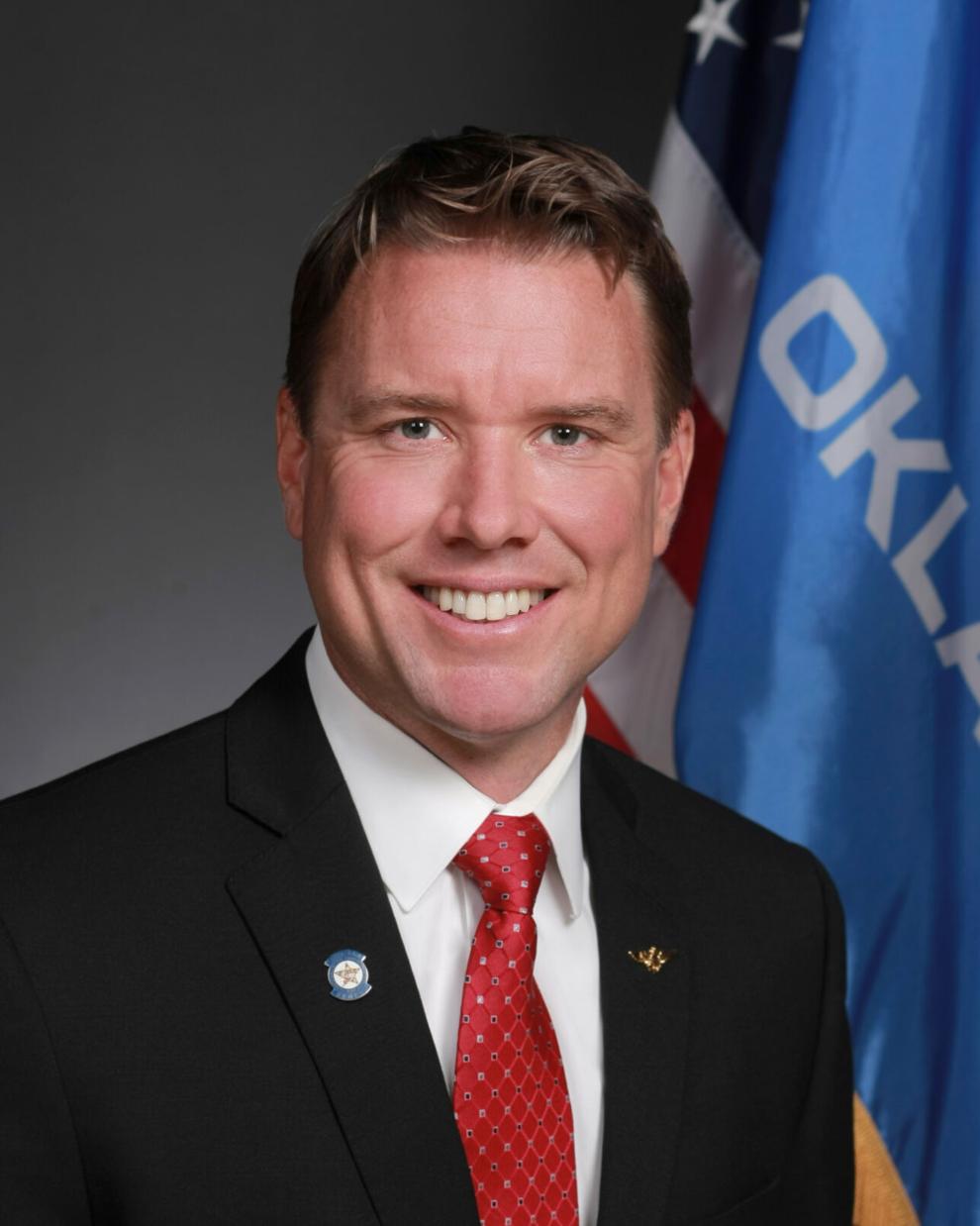 Sen. Dave Rader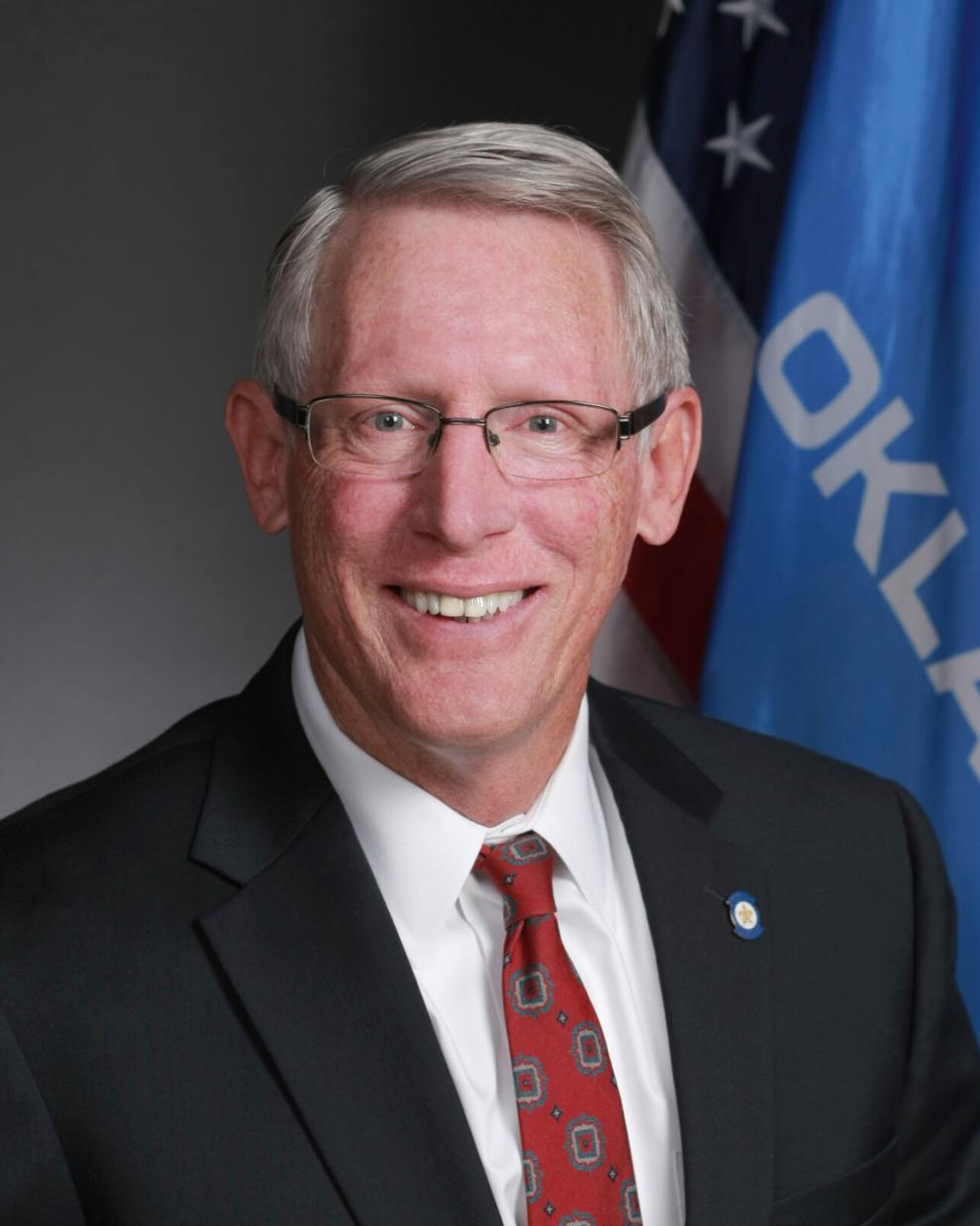 Sen. Cody Rogers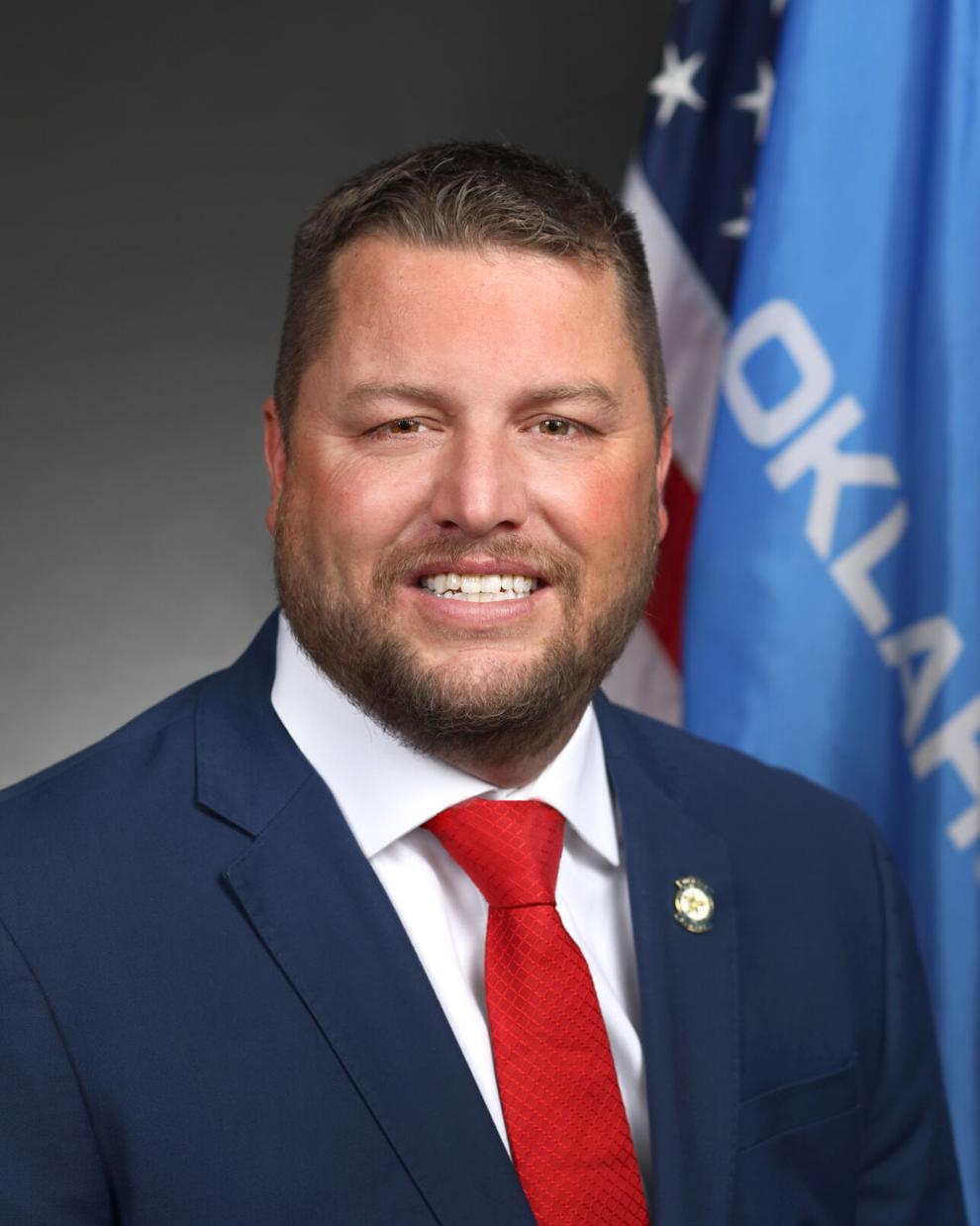 Rep. Meloyde Blancett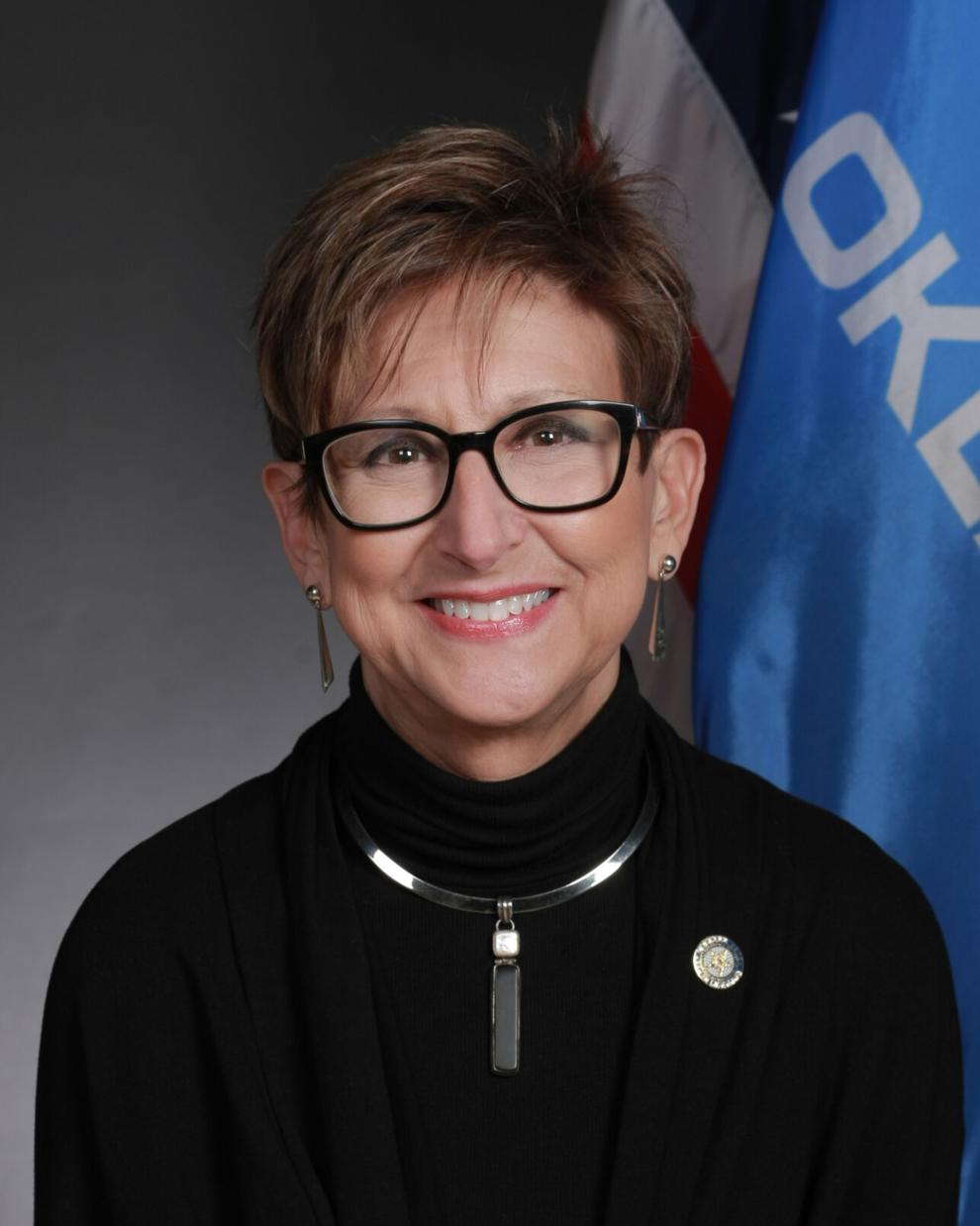 Rep. Jeff Boatman
Rep. Denise Brewer
Rep. Carol Bush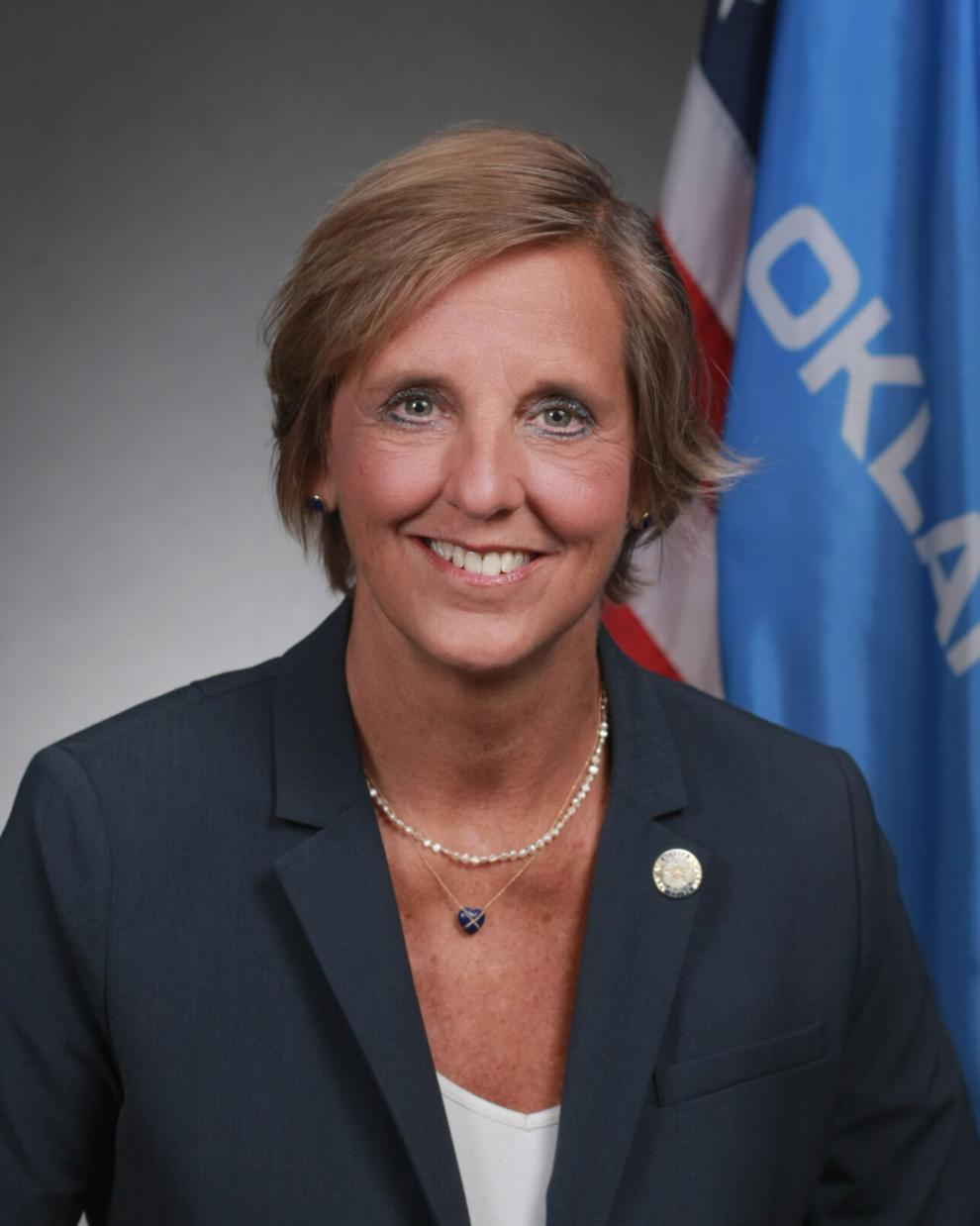 Rep. Dean Davis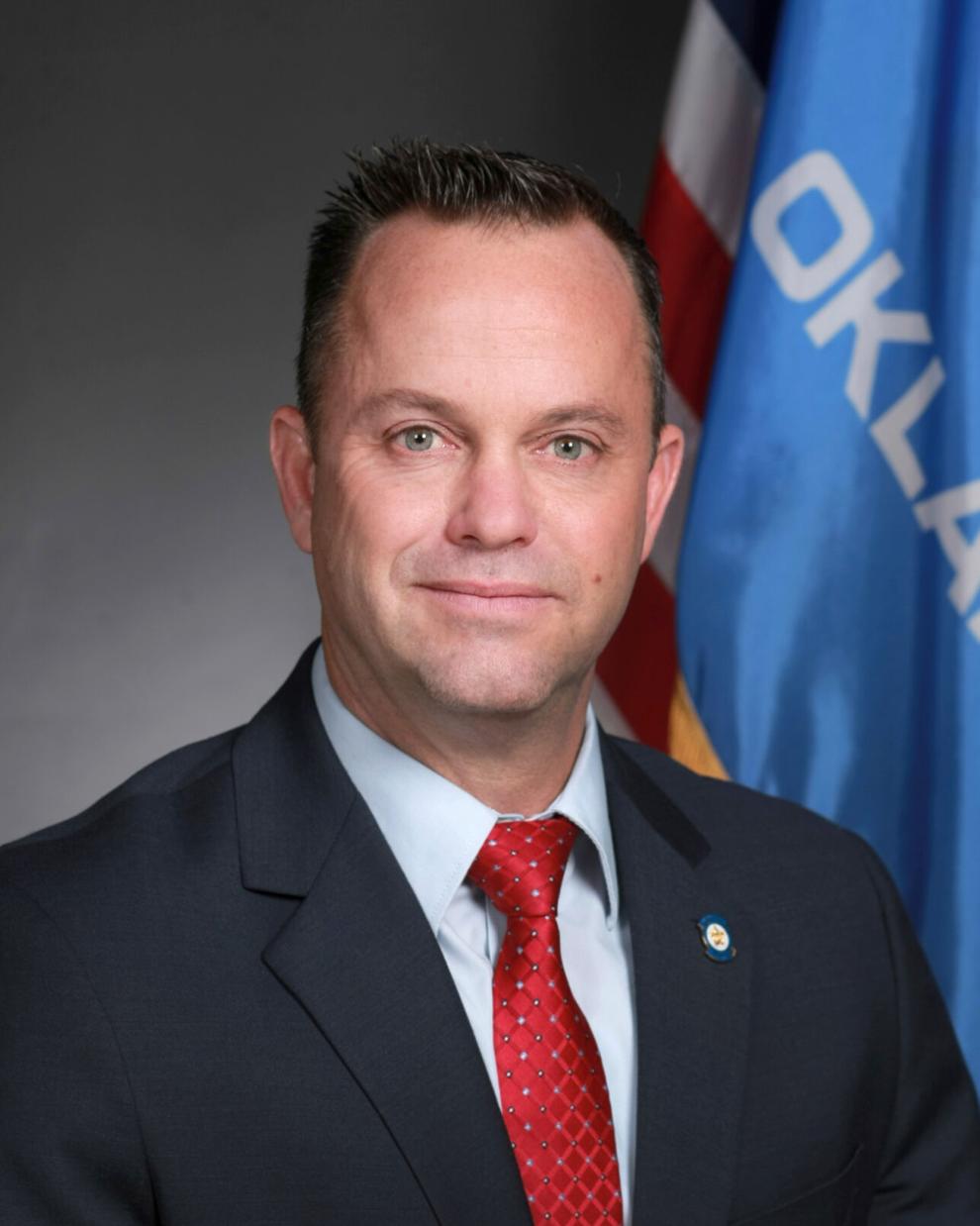 Rep. Sheila Dills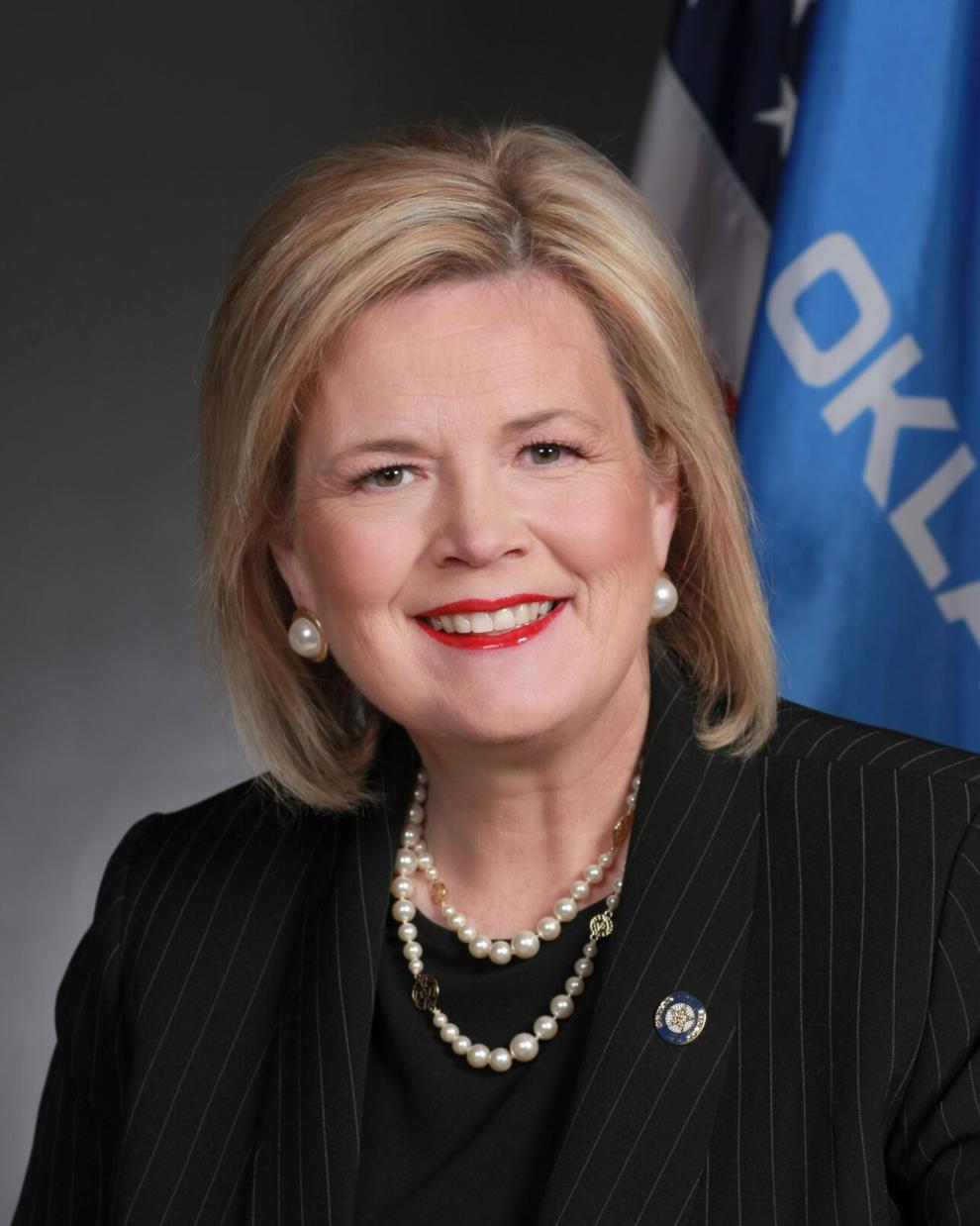 Rep. Scott Fetgatter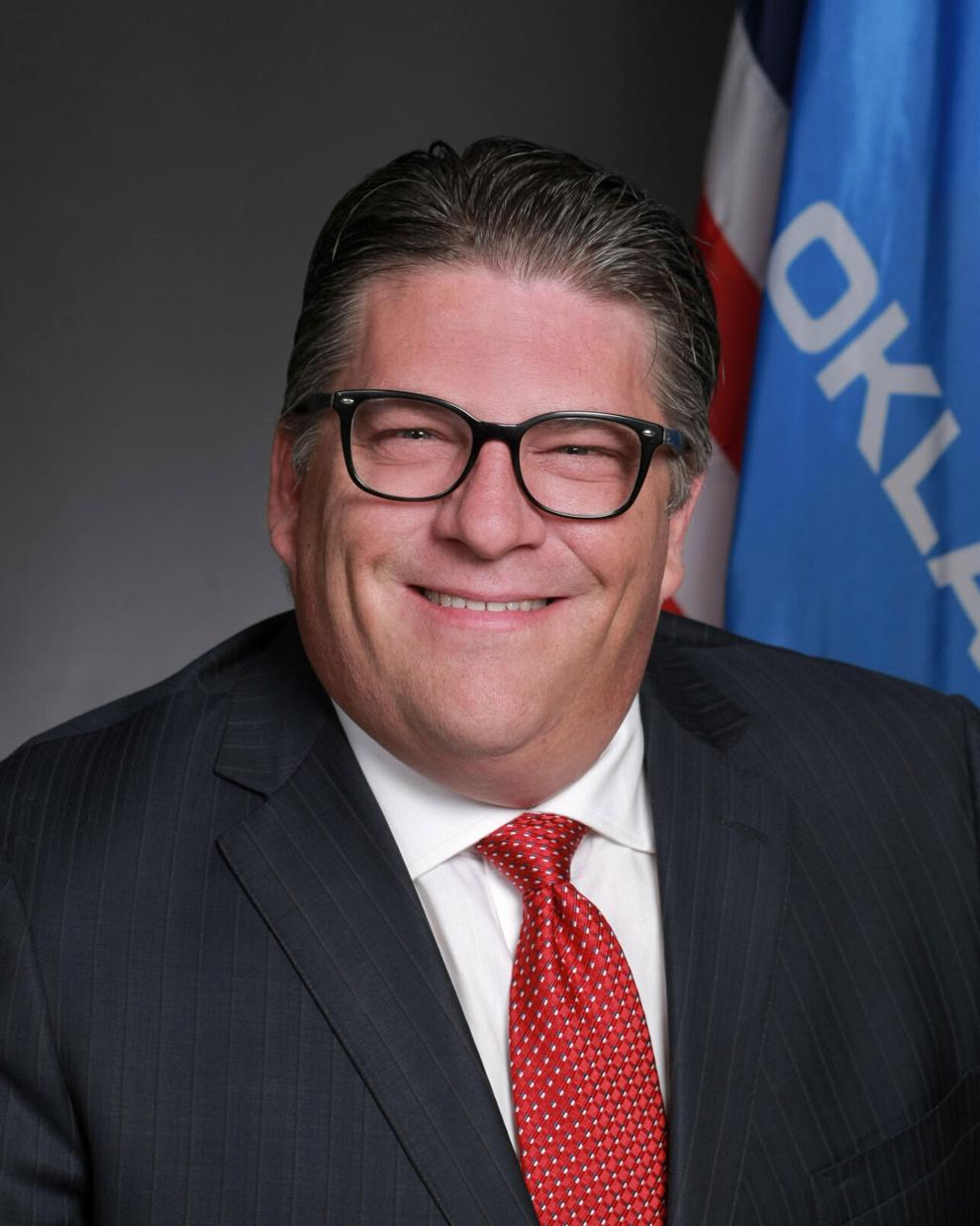 Rep. Ross Ford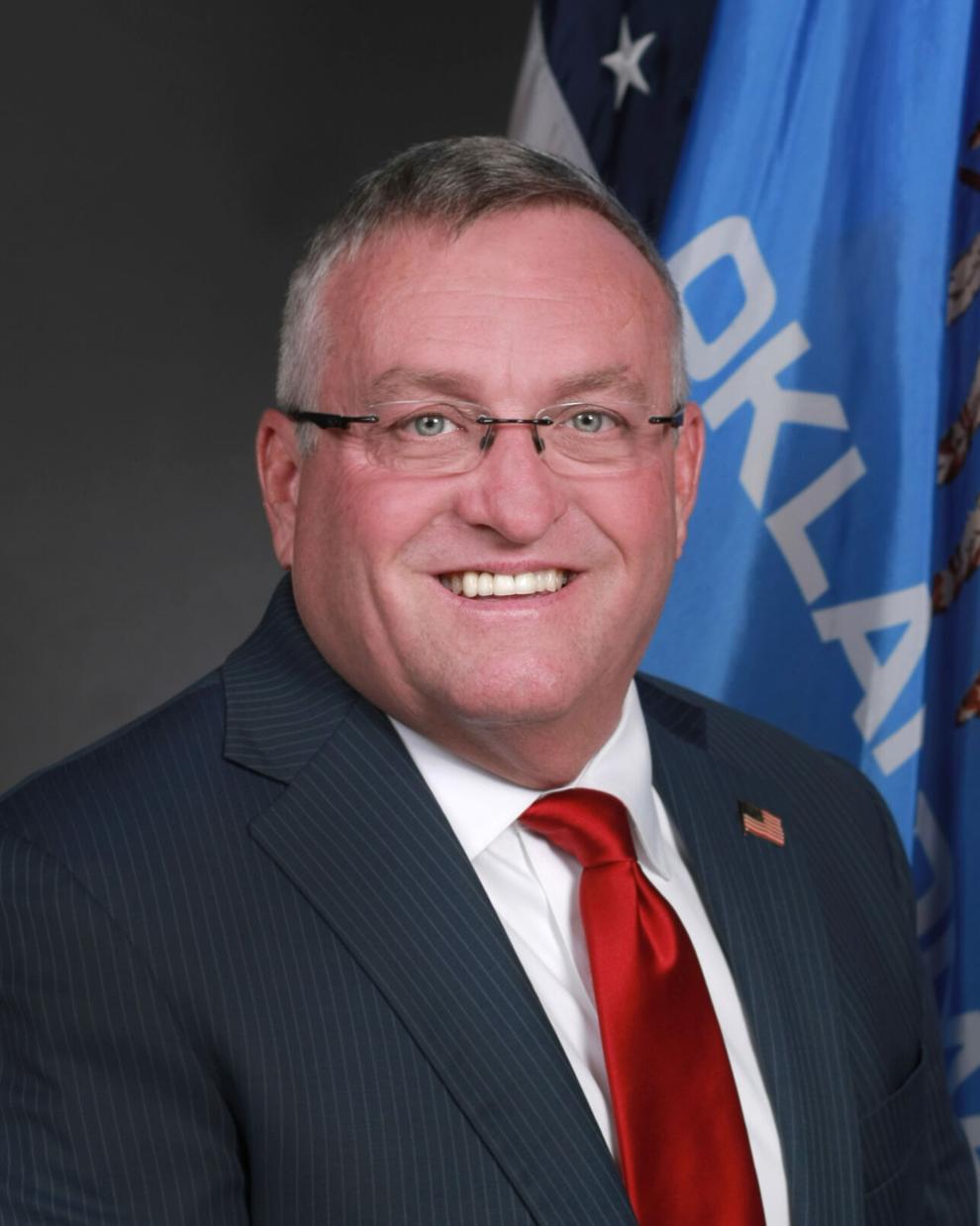 Rep. Regina Goodwin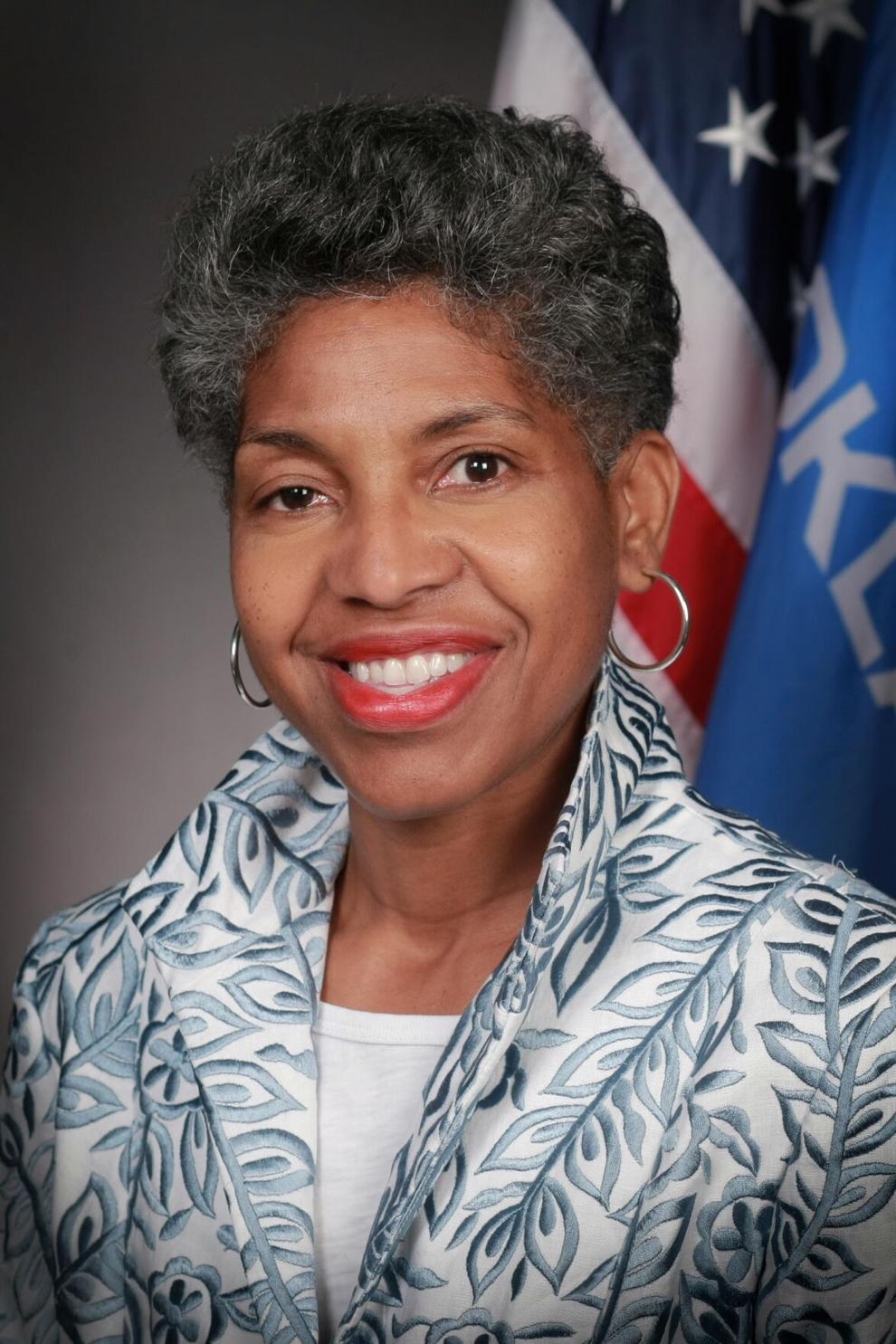 Rep. Kyle Hilbert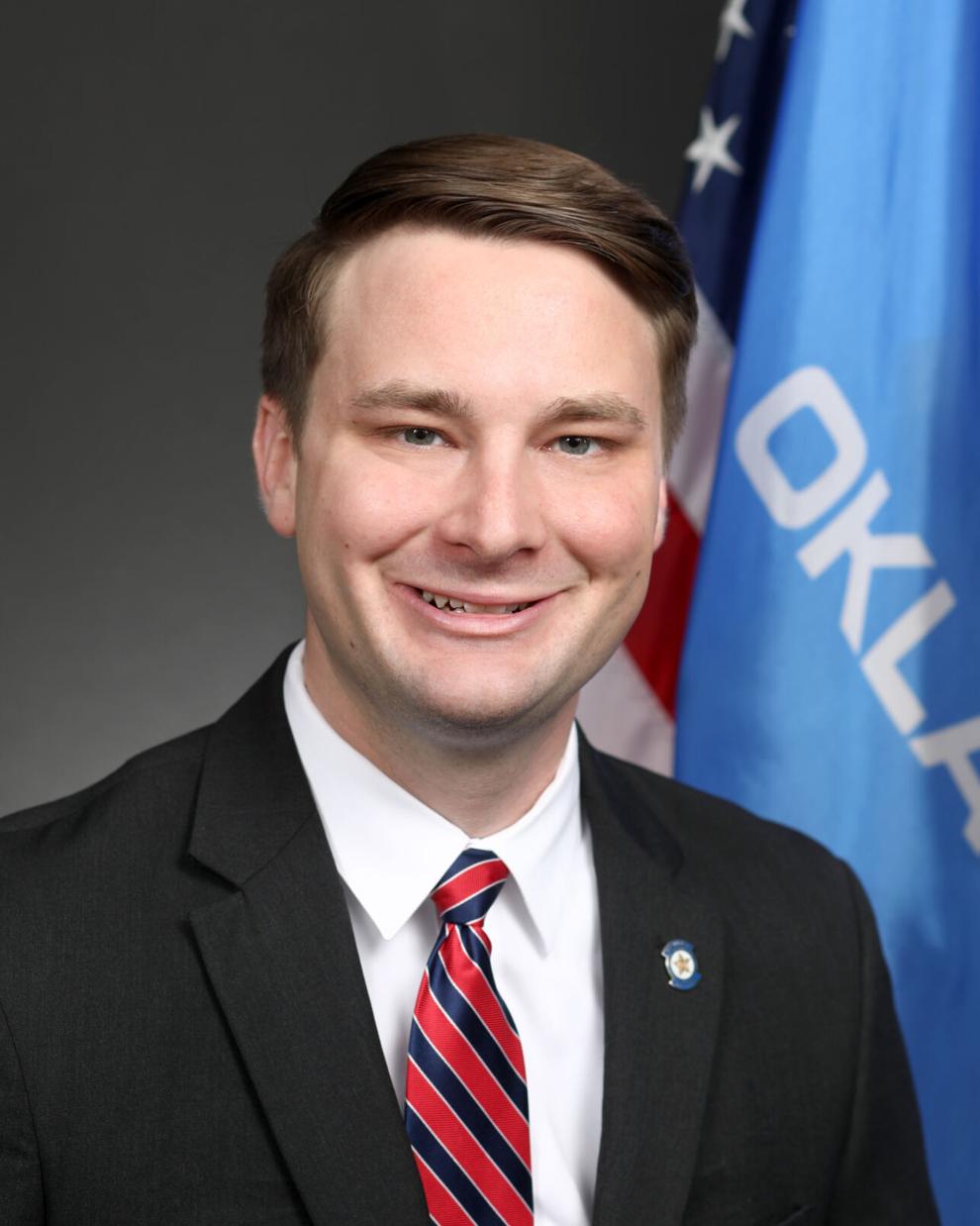 Rep. Mark Lawson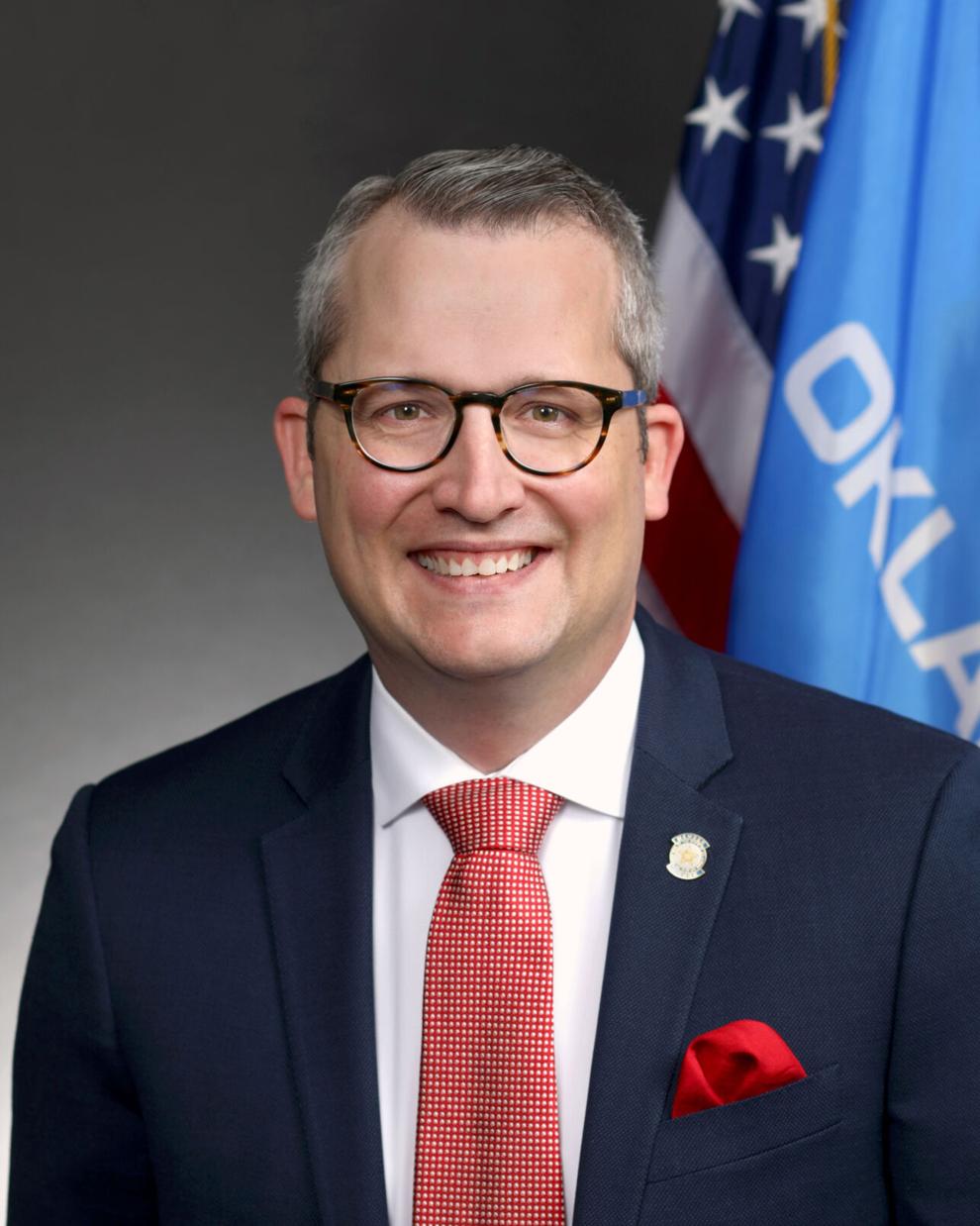 Rep. T.J. Marti
Rep. Stan May
Rep. Monroe Nichols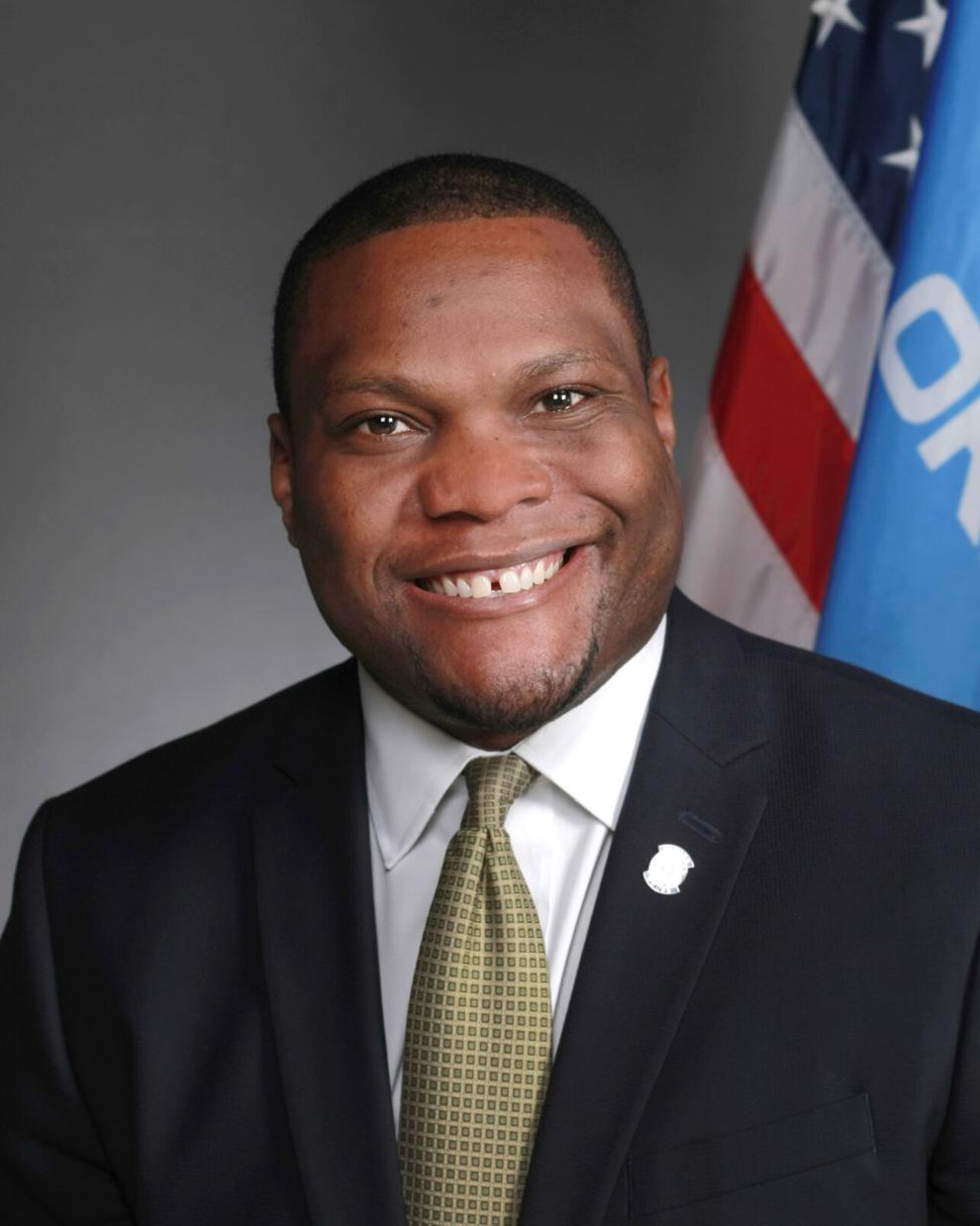 Rep. Jadine Nollan
Rep. Terry O'Donnell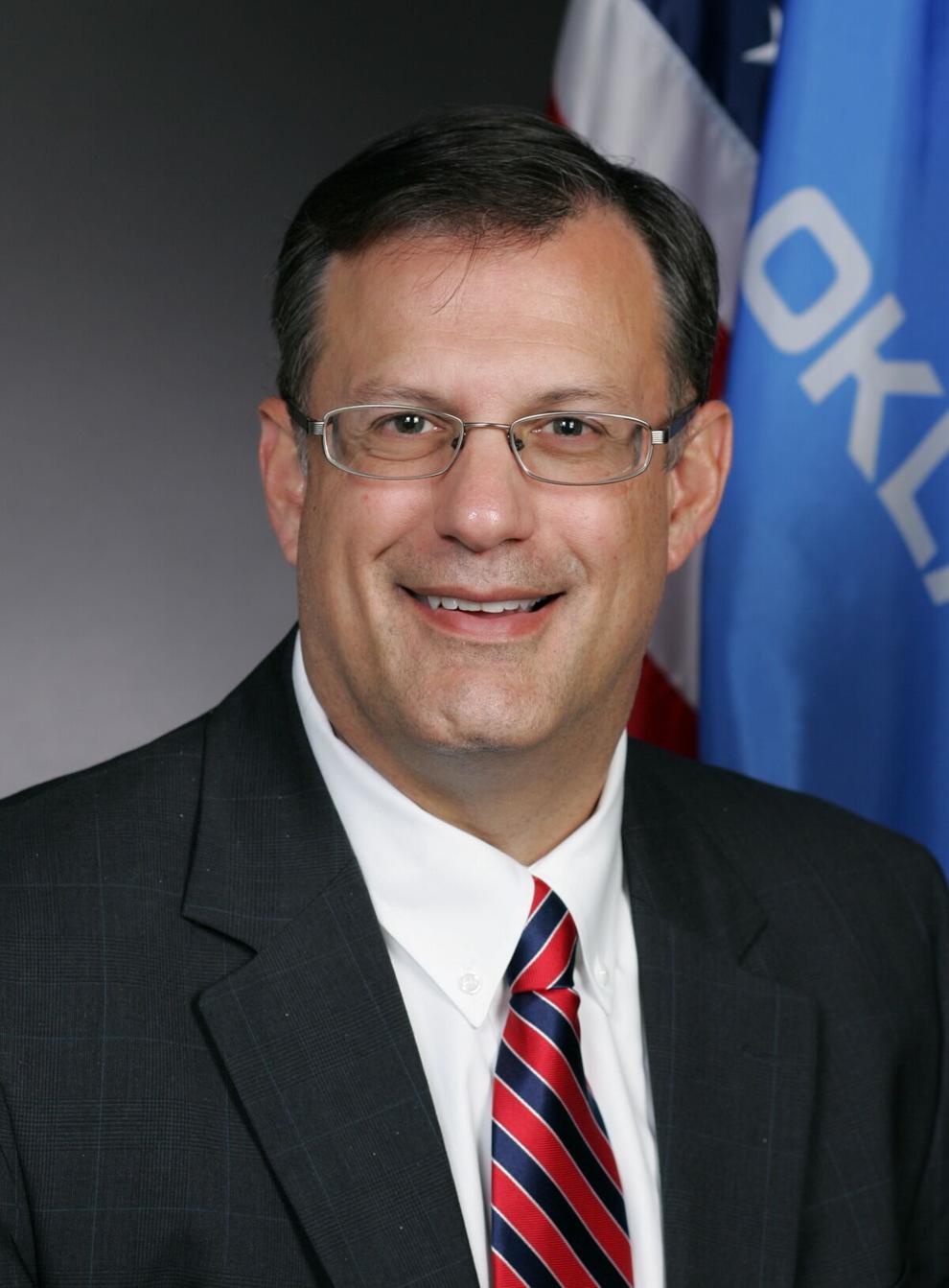 Rep. Melissa Provenzano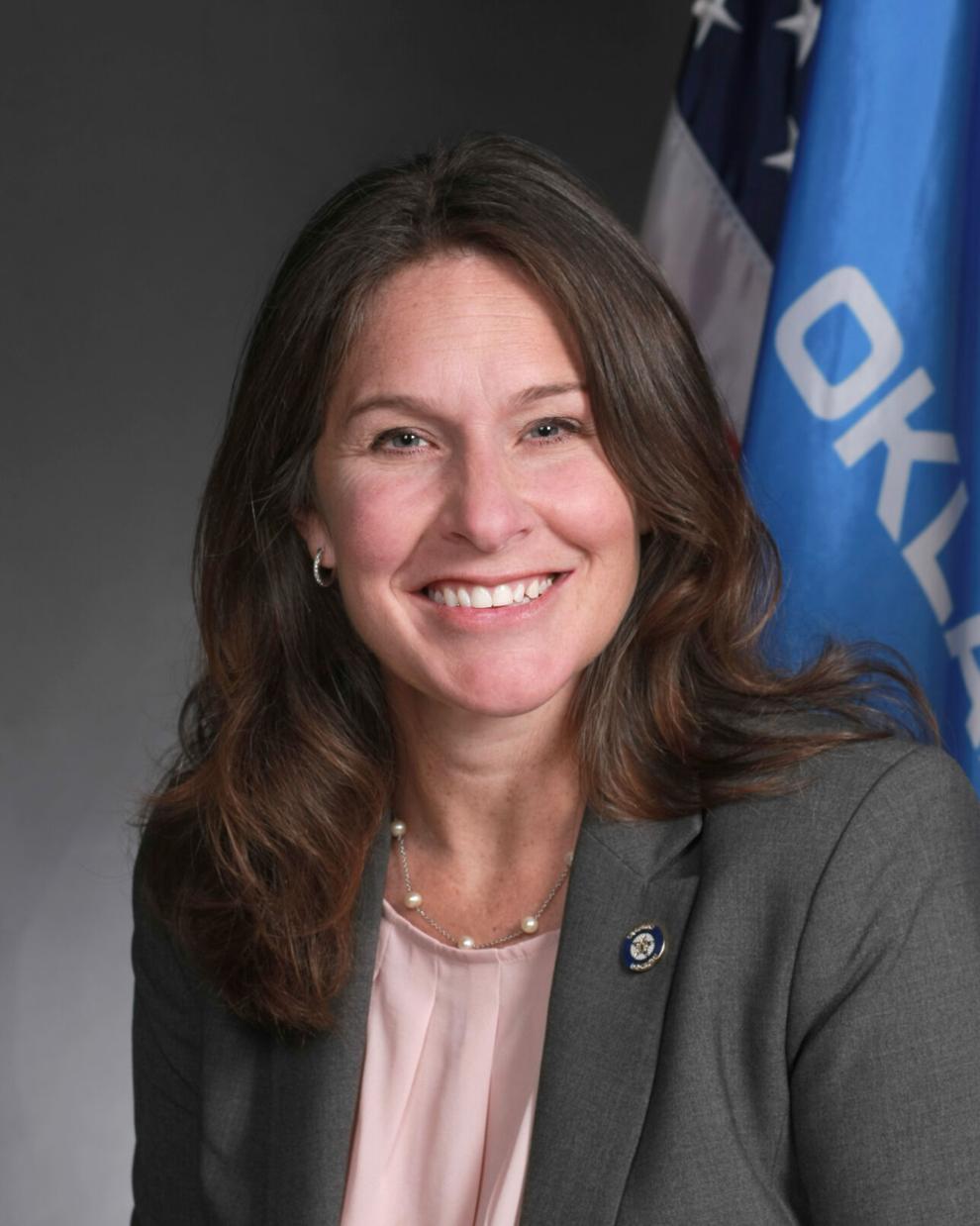 Rep. Sean Roberts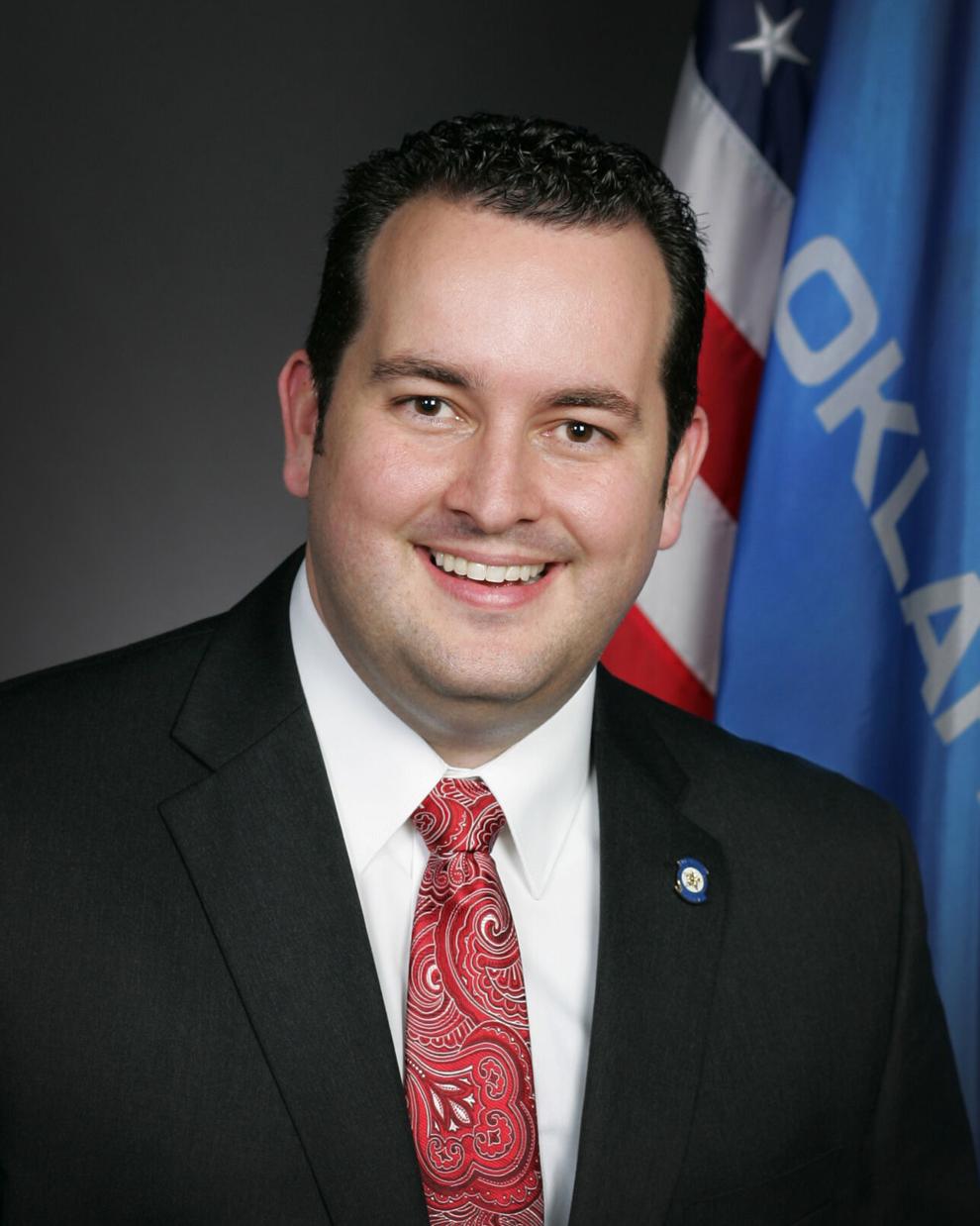 Rep. Lonnie Sims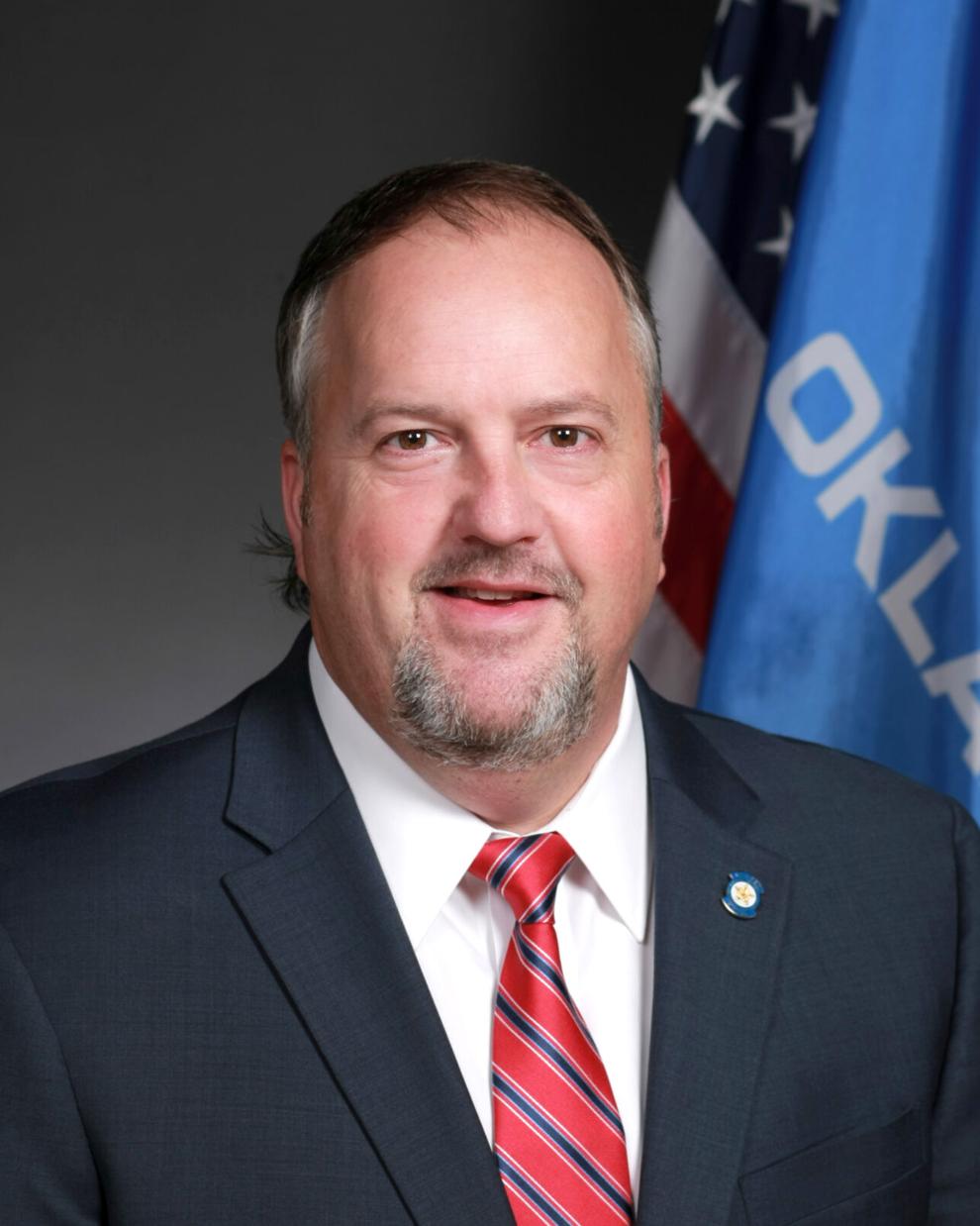 Rep. Wendi Stearman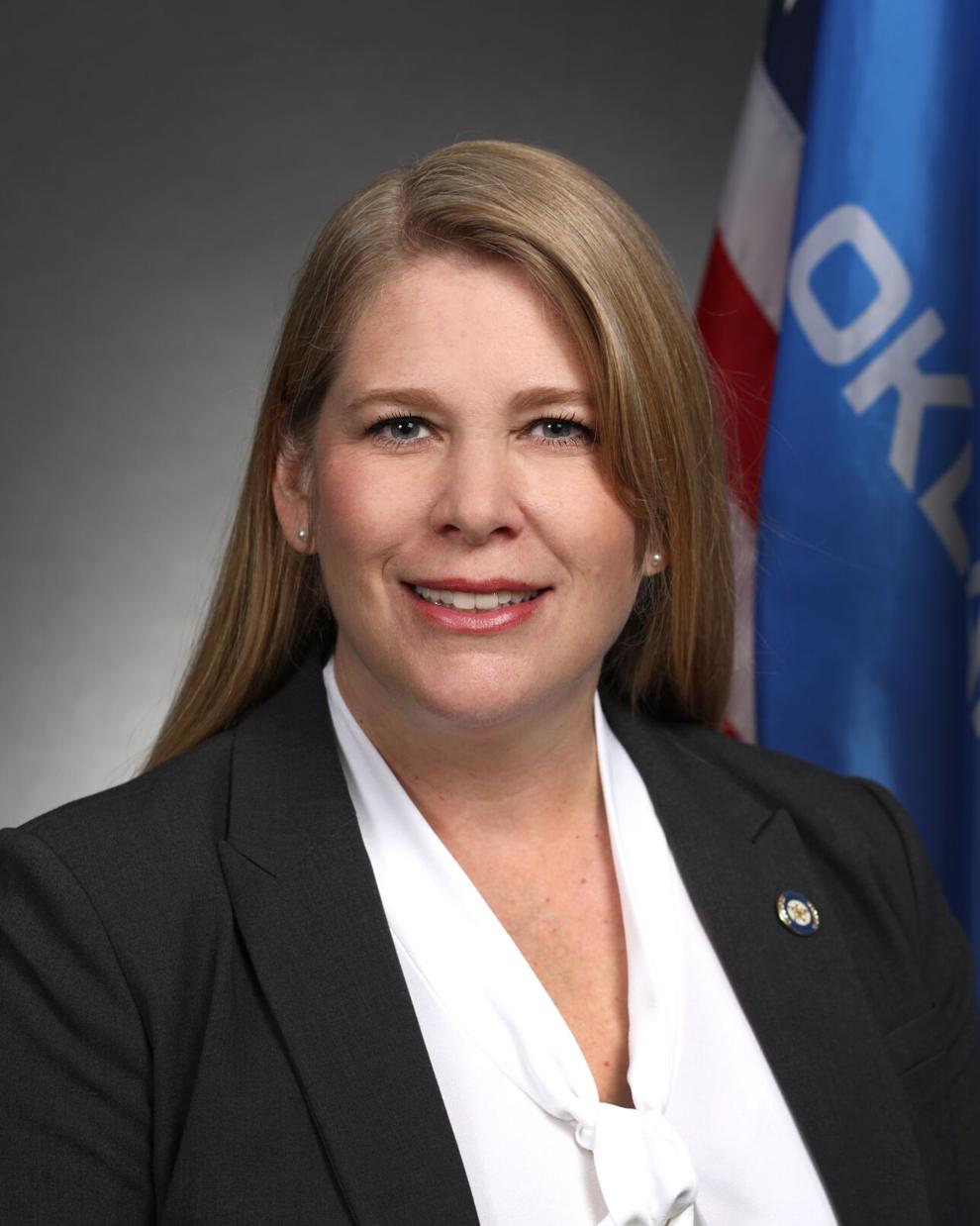 Rep. Mark Vancuren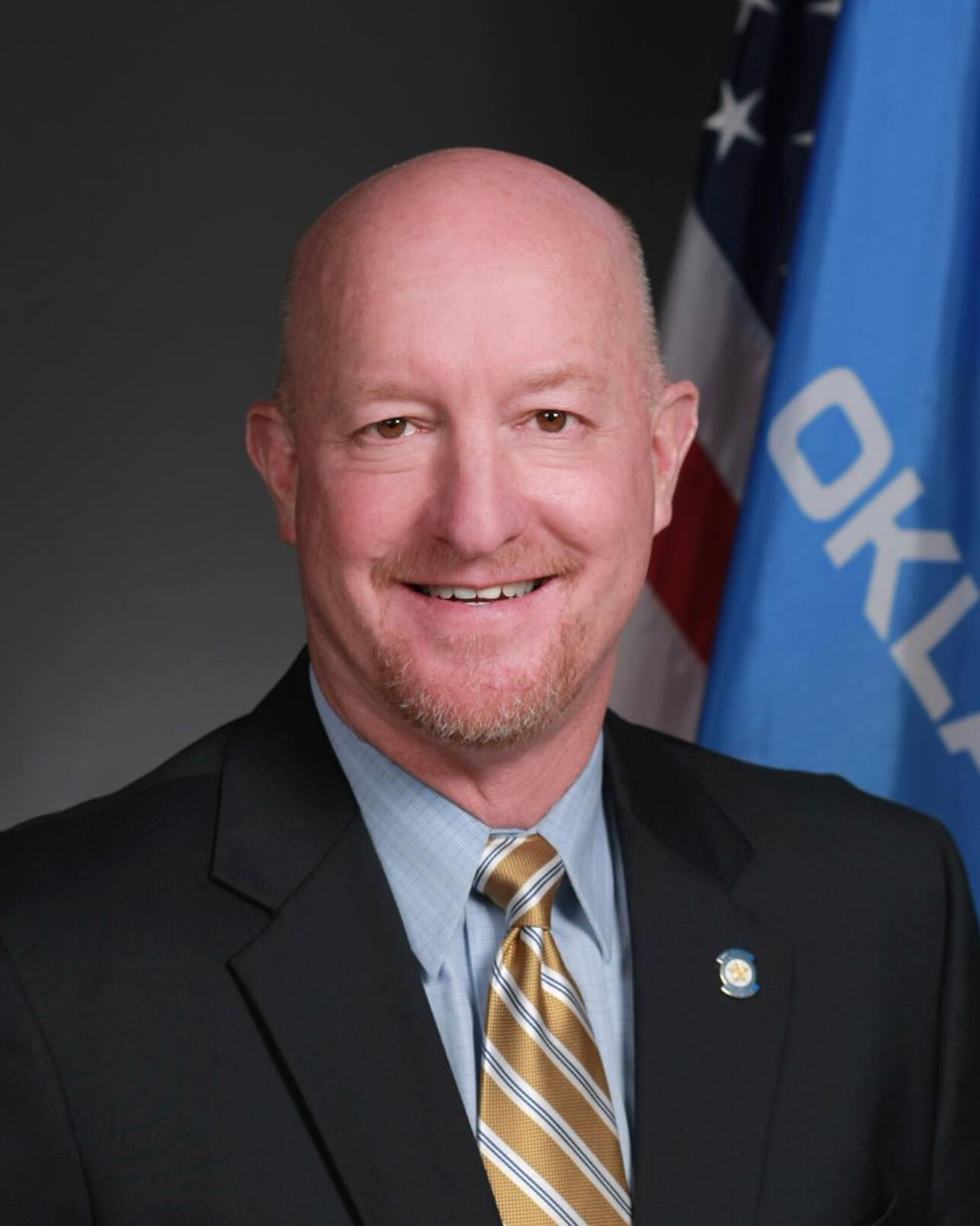 Rep. John Waldron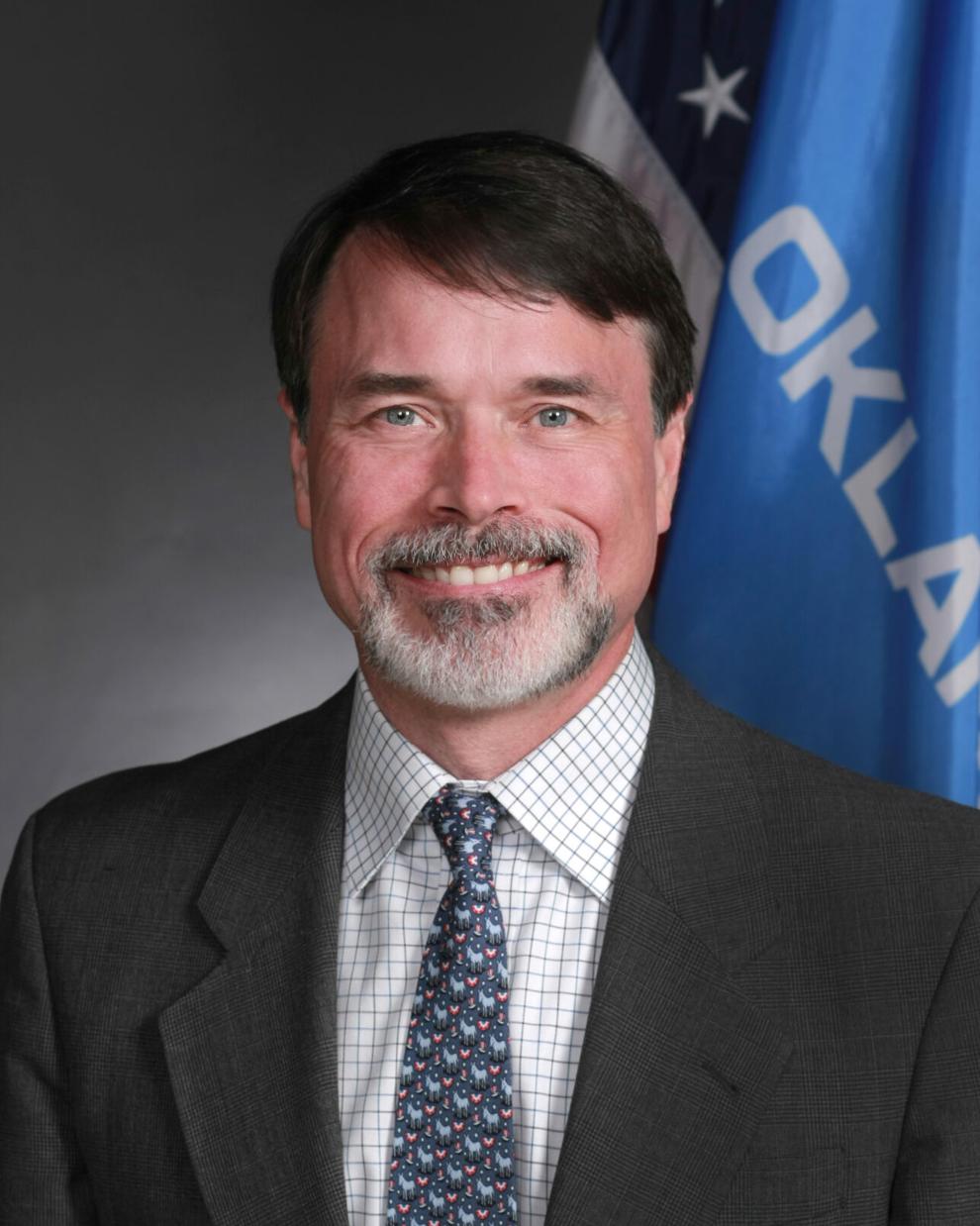 12 months for just $26