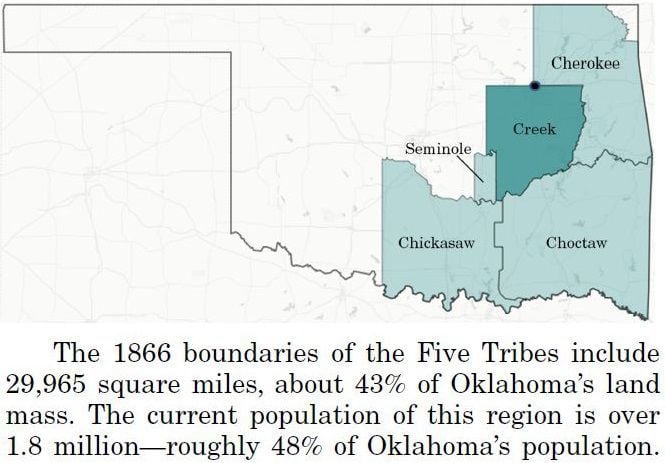 OKLAHOMA CITY — Gov. Kevin Stitt's Commission on Cooperative Sovereignty on Thursday released a list of five over-arching principles it proposes the state use in dealing with a landmark U.S. Supreme Court case, but not all of the state's Native American tribes are happy with it.
Stitt appointed the commission in July to form recommendations in the wake of McGirt v. Oklahoma, a recent U.S. Supreme Court case that determined that the federal government and tribes — not the state — have jurisdiction over major crimes involving tribal citizens in Indian Country, including much of eastern Oklahoma. But the case could impact other areas, such as taxation, as well.
Larry Nichols, co-founder of Oklahoma City-based Devon Energy, chaired the commission, which did not have representation from tribes.
"The first principle is that all Oklahomans should be treated equally by the law," Nichols said.
Secondly, all Oklahomans should share in the burden of paying for common services, such as roads, Nichols said.
The third principle is that "the laws and regulations should apply equally to everyone," Nichols said. "We should not have segregated schools or segregated courts and jails."
Fourth, Nichols said all businesses should have a level playing field when it comes to regulations, such as those governing the environment and zoning.
"The final principle, of course, is sovereignty," Nichols said. "We all respect and worship the sovereignty of our tribes. It is part of American history."
Nichols said the issues need to be solved because businesses hate uncertainty, which could lead to a loss of opportunities for the state.
Stitt said compacts between the state and the tribes are an option, as is action by Congress.
The governor has had a rocky relationship with the state's tribes, and that apparently has been exacerbated by the commission.
Muscogee (Creek) Nation Principal Chief David Hill responded to the report, saying that "even for a commission that lacked any tribal voices and representatives, the anti-Indian bias that flows through the Governor's recommendations is shocking."
"It is clear that current law allows us to work as partners with the state to address any and all changes prompted by the Supreme Court decision," Hill continued. "Demands for Congress to enact a one-size-fits-all federal mandate won't solve anything but will undermine tribal sovereignty throughout the nation."
But Hill said he is ready to work with state and local officials.
"So, if the governor is serious about finding real solutions that benefit all Oklahomans, our invitation to work together remains open, and we'll await his call," Hill said.
Cherokee Principal Chief Chuck Hoskin Jr. pointed out that his tribe has had a government-to-government relationship with the United States since before statehood.
"Let tribes decide the best path forward by choosing whether or not to opt into agreements and negotiations through federal legislation that work best on filling gaps in criminal jurisdiction," Hoskin said. "There is no reason to erode tribal sovereignty or upend this historic McGirt decision when there are clear and better options to keep all Oklahomans safe."
Stitt was asked whether he supported disestablishing tribal boundaries, a concept that is being advocated by the Oklahoma Council of Public Affairs.
"All those things are on the table for the federal delegation," the governor said. "I can't fix this myself. That is why the commission came together to present these findings to our friends and our federal delegation here that represent Oklahoma."
In response to a follow-up question after the press conference, the governor said, "The phrase 'disestablishing the reservations' is a red herring designed to cause division instead of the clarity, fairness and unity Oklahoma needs."
Friday is the deadline for the state to appeal a decision by a federal district judge that gaming compacts with tribes automatically renewed at the beginning of the year.
Stitt was asked whether the state would appeal that decision.
"Our attorneys are working on that," he said. "We haven't made a decision on that."
Several tribes sued Stitt after he said the gaming compacts expired on Jan. 1 and that Class III gaming would then be illegal. Stitt was seeking new compacts with higher exclusivity fees from the tribes.
---
Tribal gaming 101: What you need to know about Oklahoma tribal gaming
Tribal gaming 101: What you need to know about Oklahoma tribal gaming
What is the dispute?
What is a compact?
How much does the state receive from tribal gaming compacts?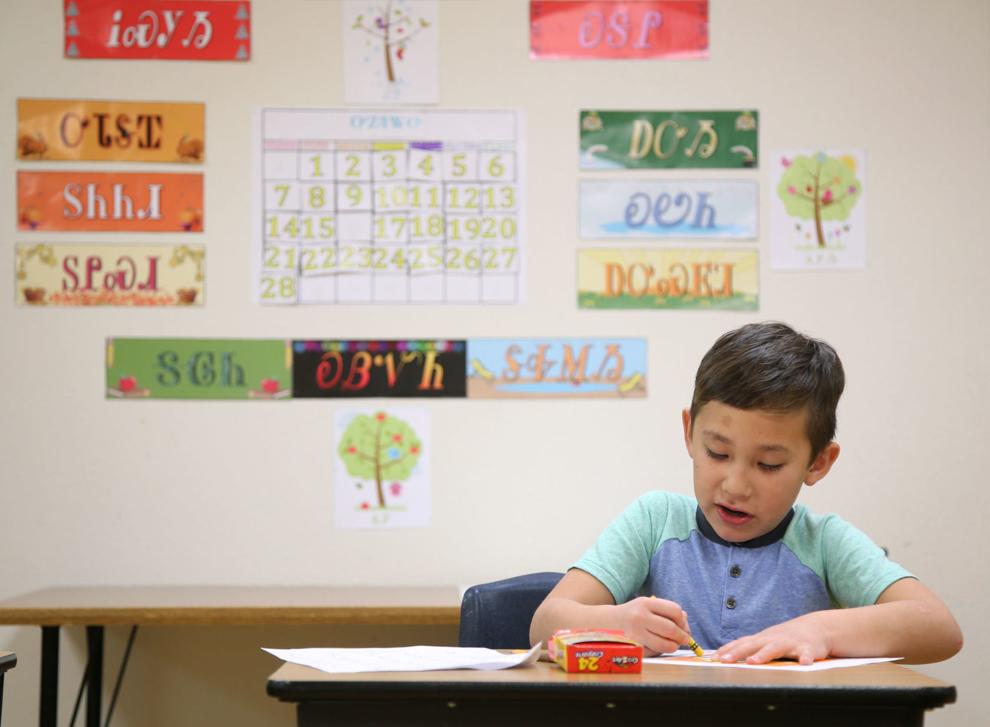 How much did the state receive in 2019?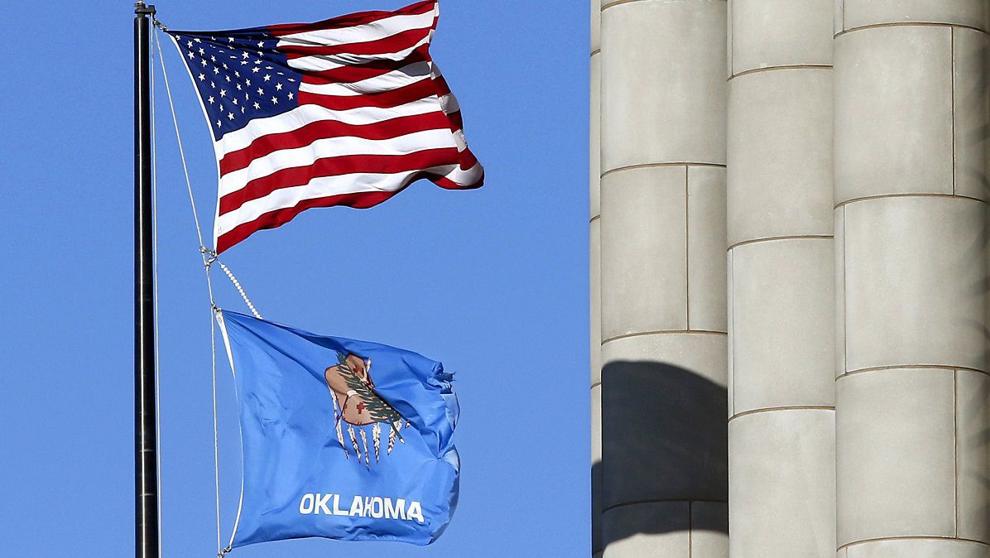 What types of games are covered by the compact?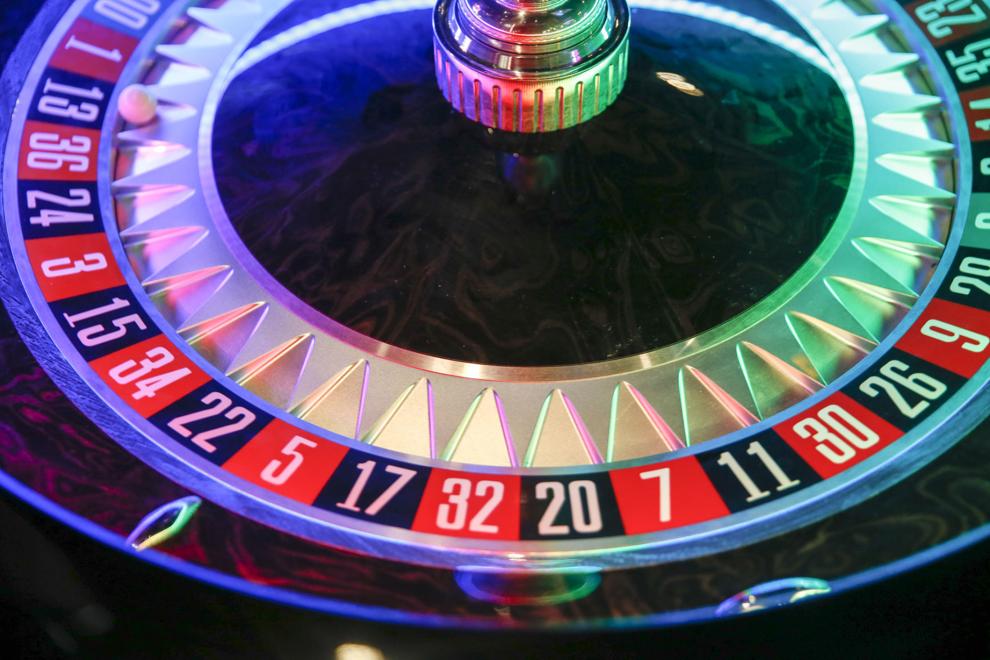 Can the compacts be expanded for other types of gaming?
How many tribes are involved in the gaming compacts?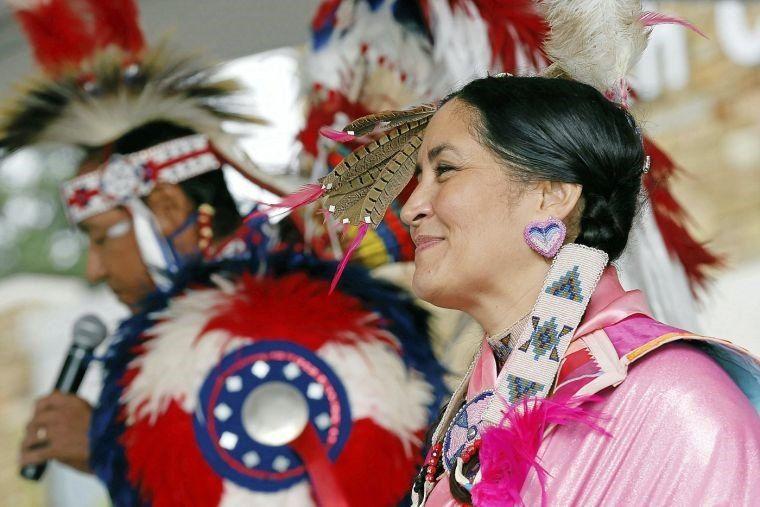 How many tribal compact gaming operations exist?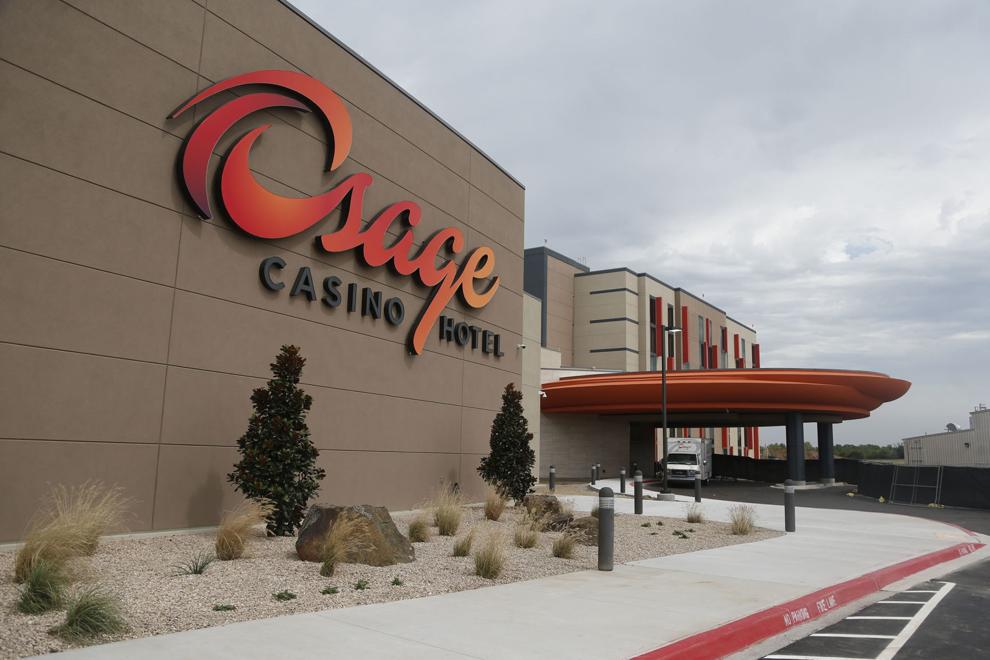 How do tribes use the money generated from gaming?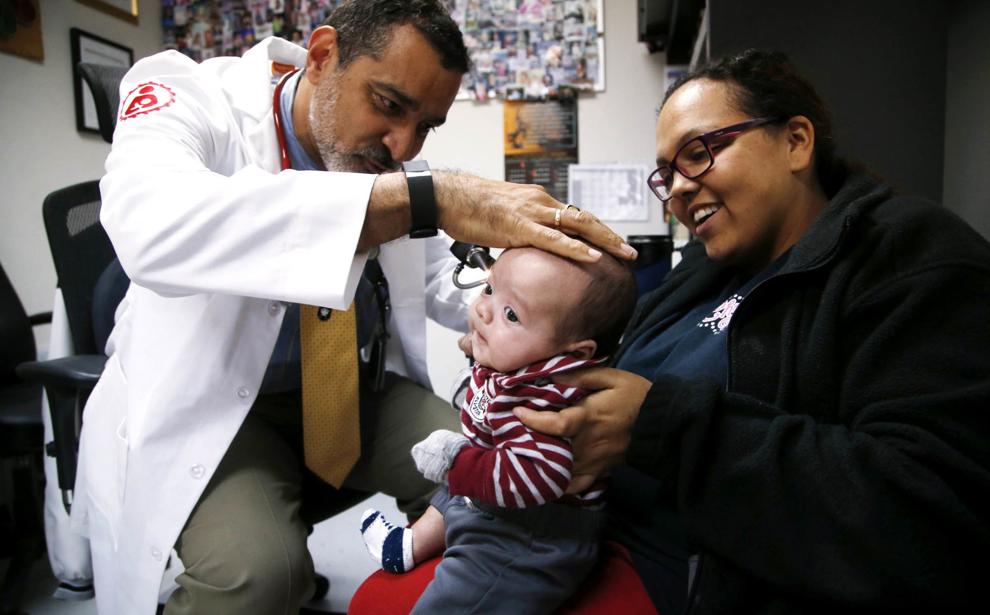 Tribe touts $866M impact