OKLAHOMA CITY — Oklahoma lawmakers are interested enough in police and criminal justice reform to have studied the matter at length this fall.
Whether that interest can be translated into action in next year's legislative session is another matter.
"Hearing how many other states are doing stuff and doing it in a bipartisan way tells me Oklahoma can do something," said Rep. Monroe Nichols, D-Tulsa, after hearing more than seven hours of testimony at a legislative hearing Tuesday.
Nichols hosted the interim study with Rep. Mike Osburn, R-Edmond, Sen. Kevin Matthews, D-Tulsa, and Sen. Adam Pugh, R-Edmond.
At the outset, Osburn noted that the foursome consisted of two white suburban men and two black urban men "with very different perspectives and experiences."
"Our worlds are very different, and that's OK," said Osburn. "That's the whole point. It's about everybody understanding each other better."
The study was titled "A Bipartisan Study of Race Relations in Oklahoma" and was moved from one of the cramped Capitol meeting rooms to a larger space across the street in the Oklahoma History Center in anticipation of a large crowd.
The extra space, in the age of COVID, was needed, though spectators were relatively few. That expedited moving through a long list of speakers on potentially contentious issues.
One idea that might have pricked up a few ears was Tulsa Police Chief Wendell Franklin's remark that he and Tulsa County Sheriff Vic Regalado are discussing some sort of joint unit to investigate officer-involved shootings.
Public pressure has been mounting for some time for the Tulsa Police Department to turn such investigations over to an independent body.
Nichols tried to get Franklin to commit to working on citizen oversight legislation that would be acceptable to law enforcement, but the chief wouldn't quite go there.
"I understand the need for oversight," Franklin said. "We get that from our mayor. We get that from our City Council, all of whom are chosen by the community.
"I'm certainly open to having someone sitting in the room, seeing what we do, and they're welcome to reporting out and saying, 'Yes, our police force is doing incredible work,'" said Franklin.
The study began with a discussion of reform efforts in other states, and particularly Iowa, where the Legislature managed to pass a justice reform measure in a matter of a few days earlier this year.
While somewhat limited in scope, it does provide for a statewide database aimed at preventing law officers from bouncing from job to job after being fired for misconduct.
It also gave the state attorney general new authority to investigate and prosecute potential misuse of force and misconduct.
Iowa Assistant Attorney General Kevin McCarthy said the legislation was the result of years of behind-the-scenes work involving both parties, two governors and the Attorney General's Office.
The most obvious consensus target for Oklahoma legislators, judging from this fall's interim studies, seems to be training.
According to one estimate, the state has roughly 550 law enforcement agencies, each with its own policies and training requirements. Large police forces, including Tulsa's, have their own academies, but the majority of communities rely on the Council on Law Enforcement Education and Training, or CLEET, whose state funding has steadily deteriorated over the past decade.
Other recommendations included encouraging patience with high-profile cases, codifying law officers' responsibility to intervene if another officer is using excessive force, enforcing data-reporting requirements and making K-12 education more accurately reflect American society and culture.
While all of that sounds difficult enough, Nichols hopes it starts even tougher discussions.
"Where it gets trickier is when you get into things like health disparities and wealth disparities," he said.
"By putting this issue front and center, my hope is we can have similar discussions about education, about health, and about jobs and the economy," he said.
---
Gallery: Black Lives Matter mural on Greenwood Avenue removed in road resurfacing project
BLM Gone
BLM Gone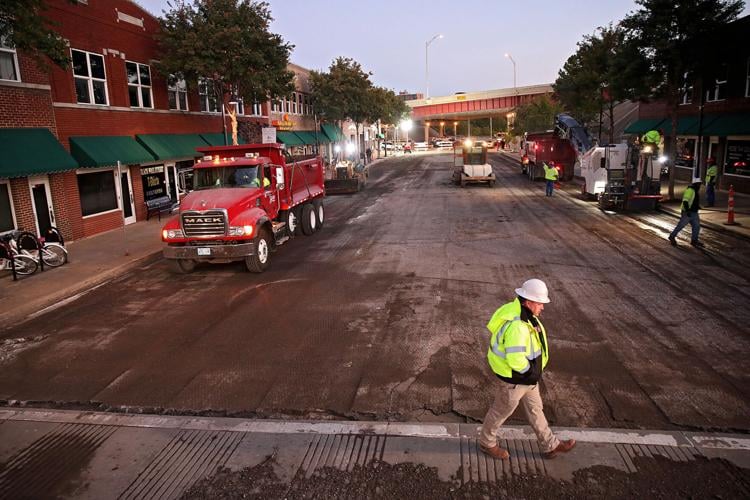 BLM Gone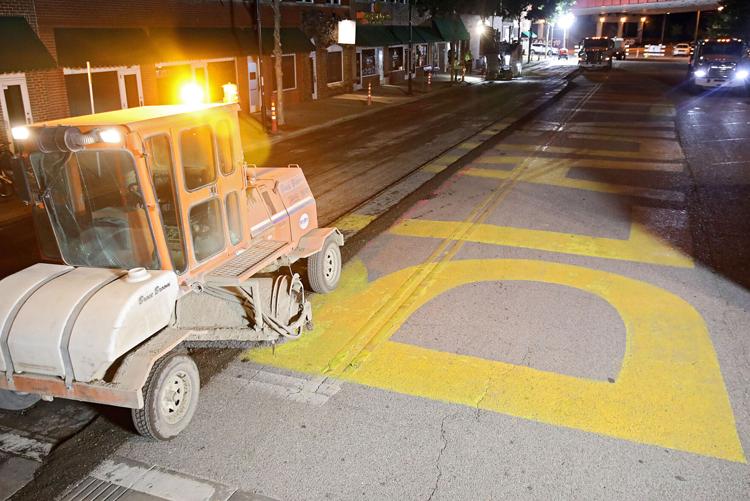 BLM Gone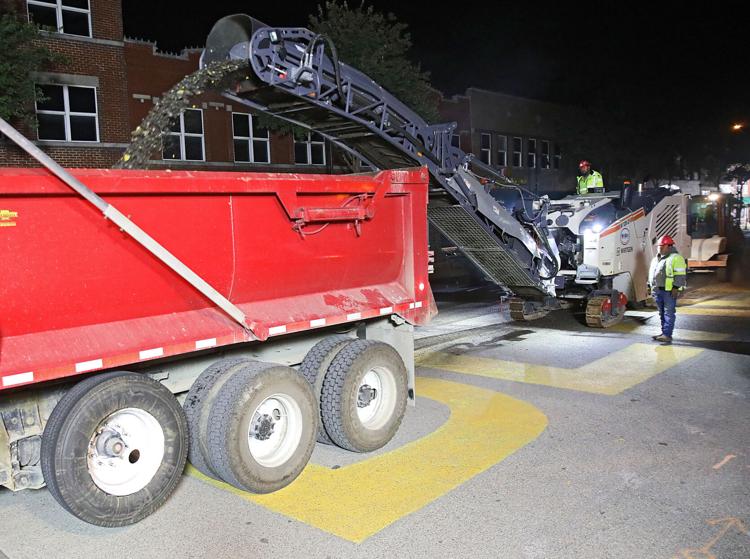 BLM Gone
BLM Gone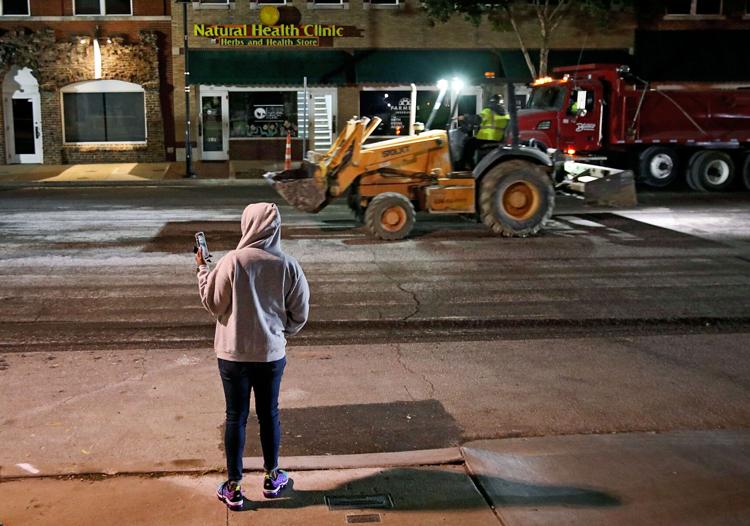 BLM Gone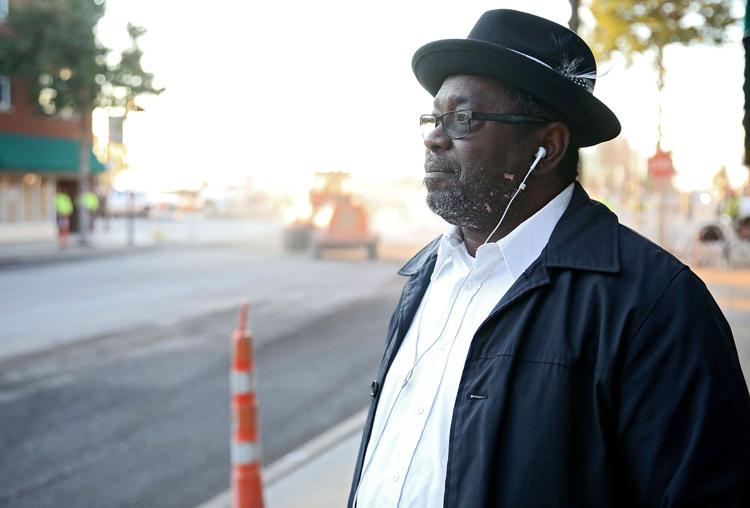 BLM Gone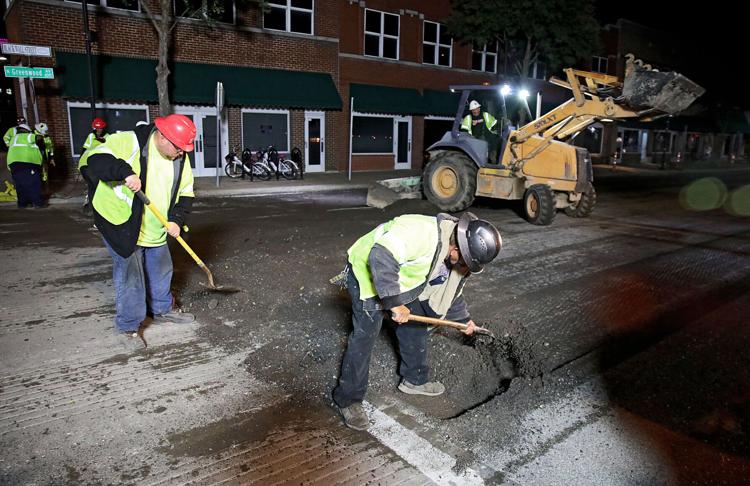 BLM Gone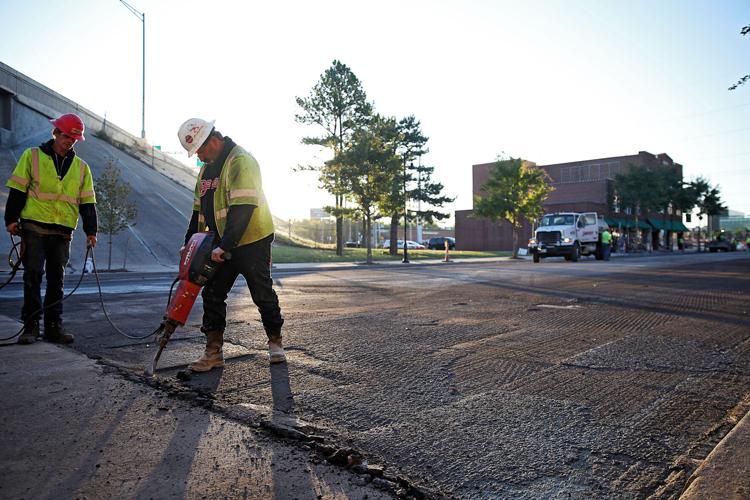 BLM Gone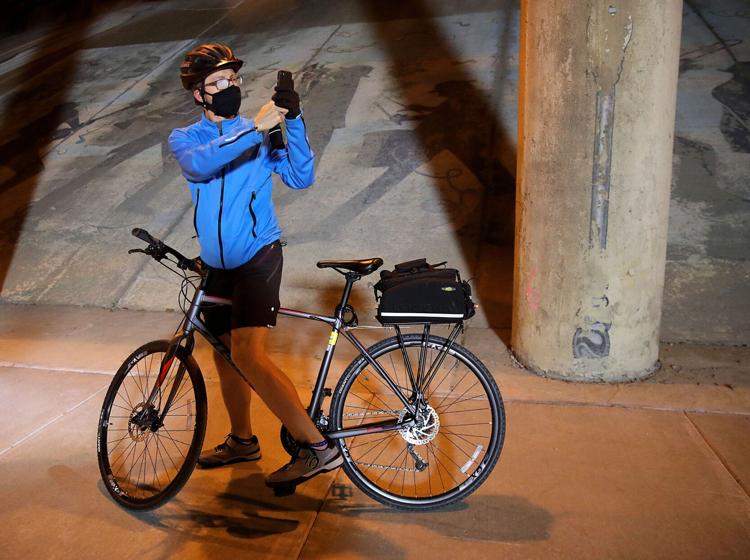 BLM Gone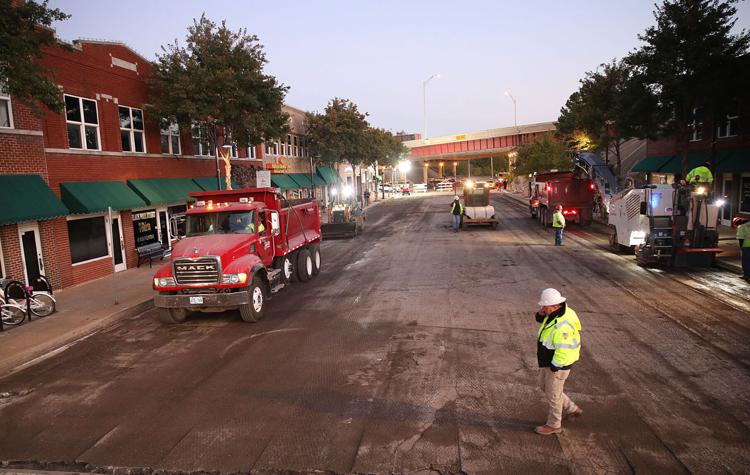 BLM Gone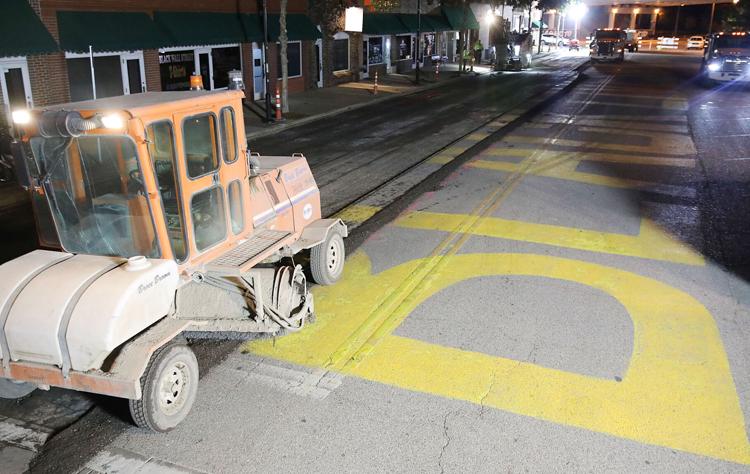 BLM Gone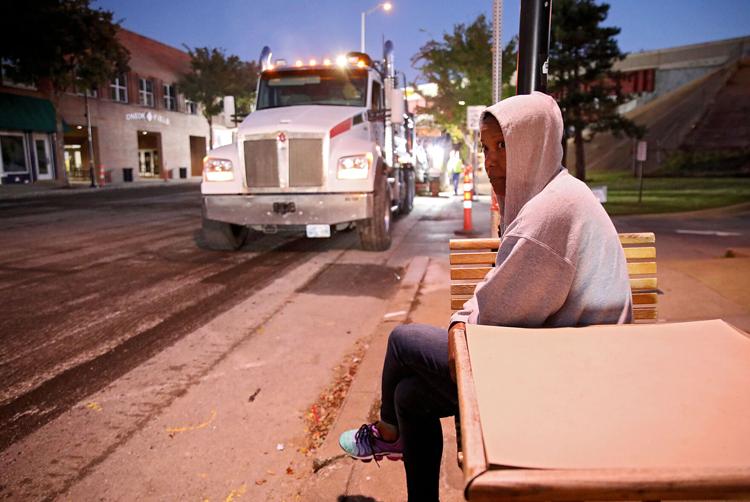 BLM Gone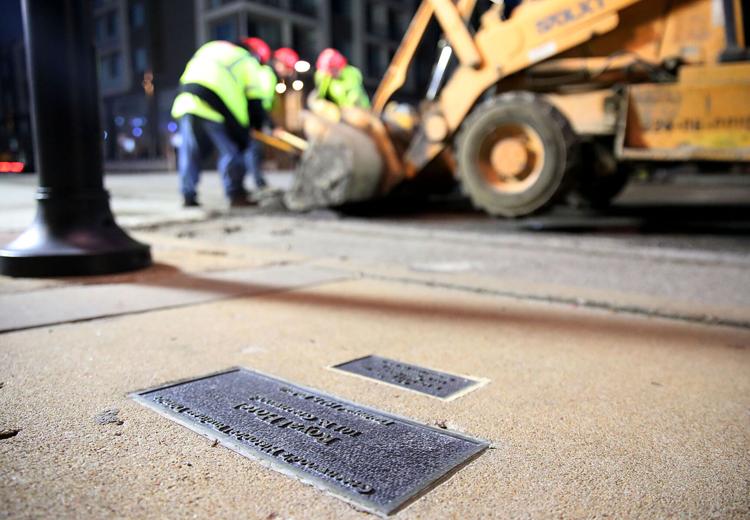 BLM Gone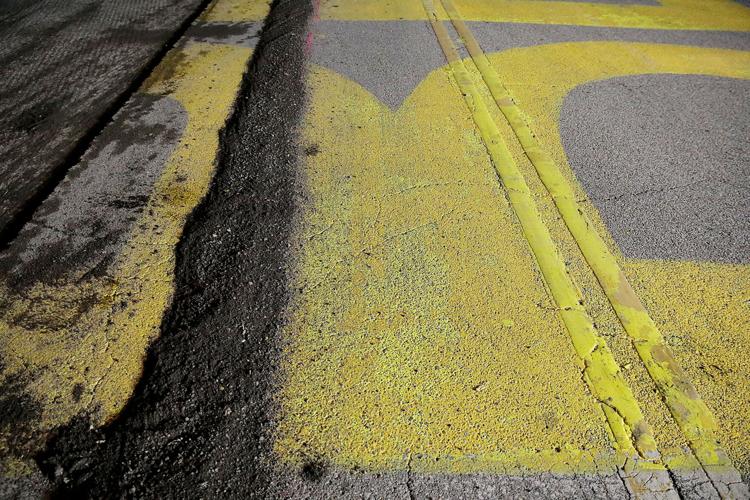 BLM Gone
BLM Gone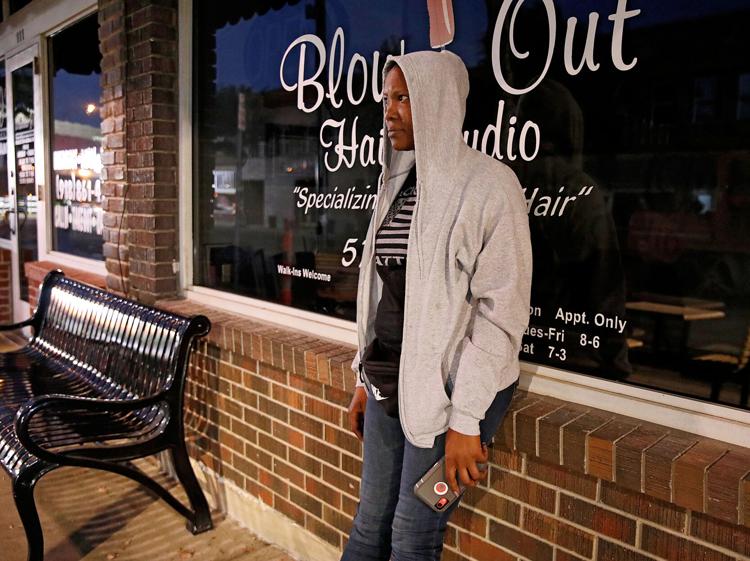 BLM Gone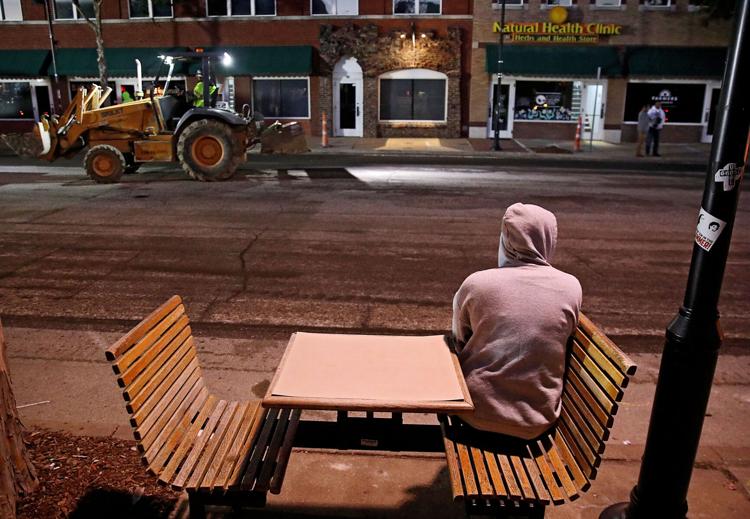 BLM Gone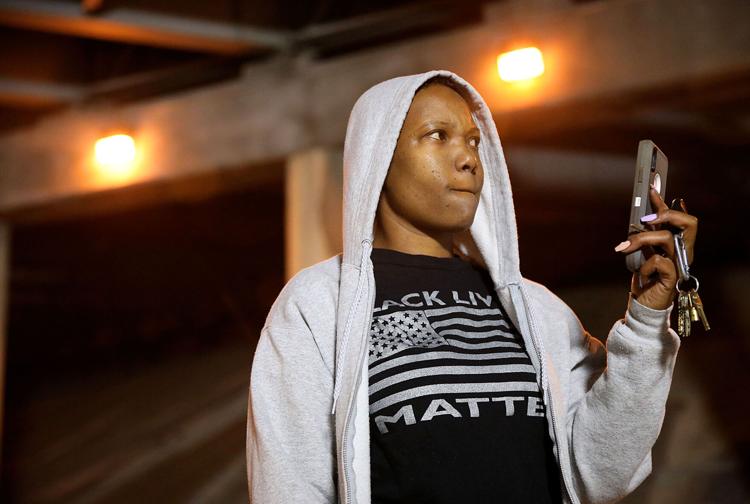 BLM Gone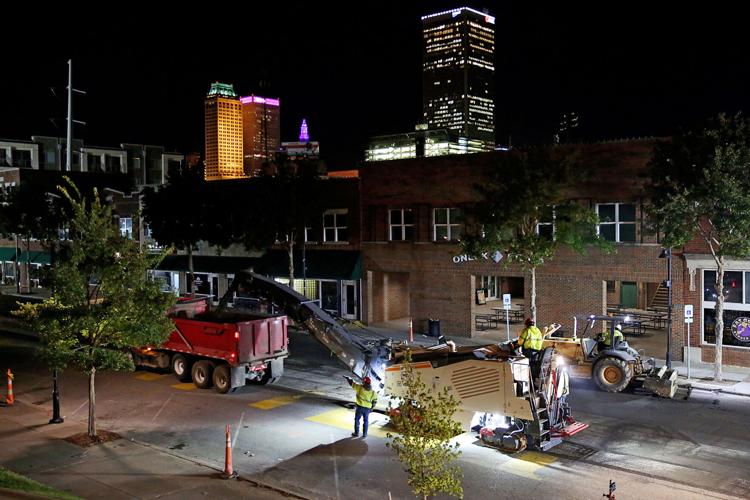 BLM Gone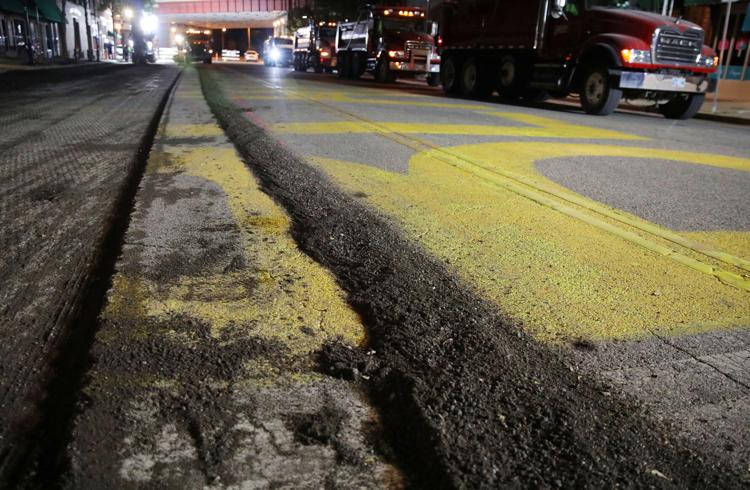 BLM Gone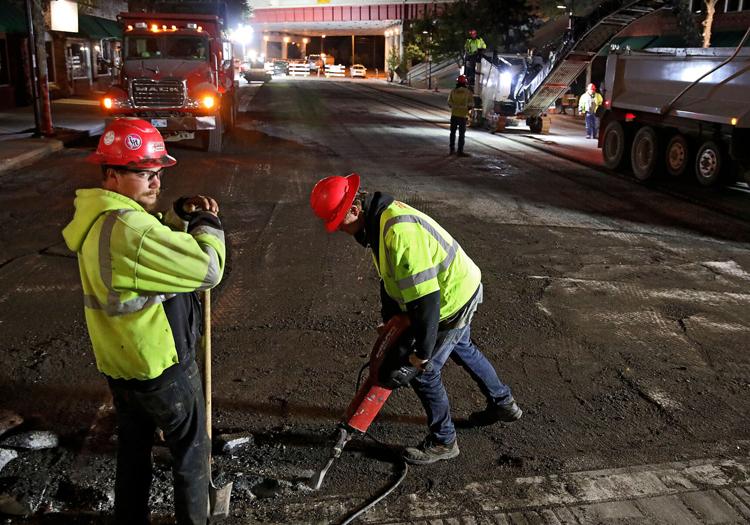 BLM Gone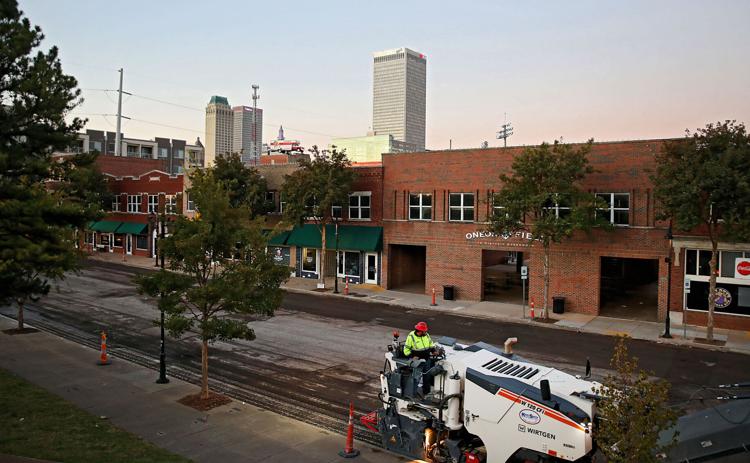 BLM Gone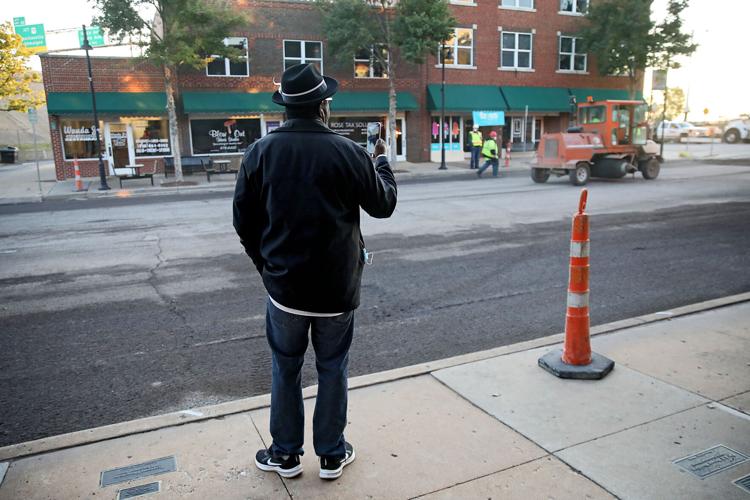 BLM Gone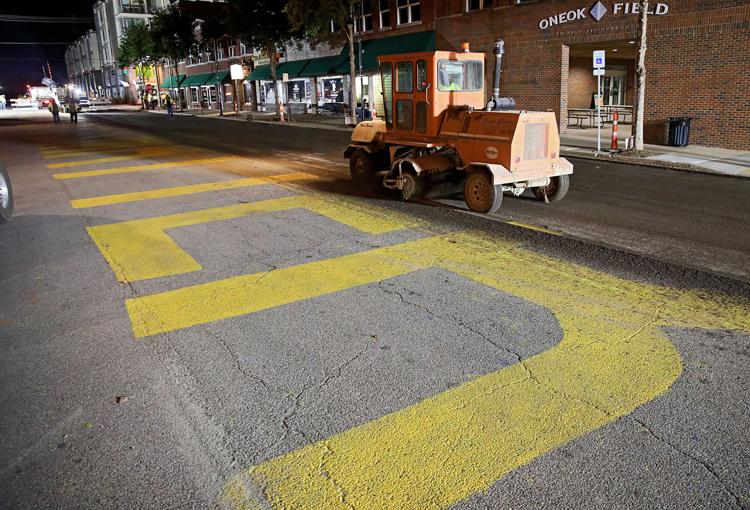 BLM Gone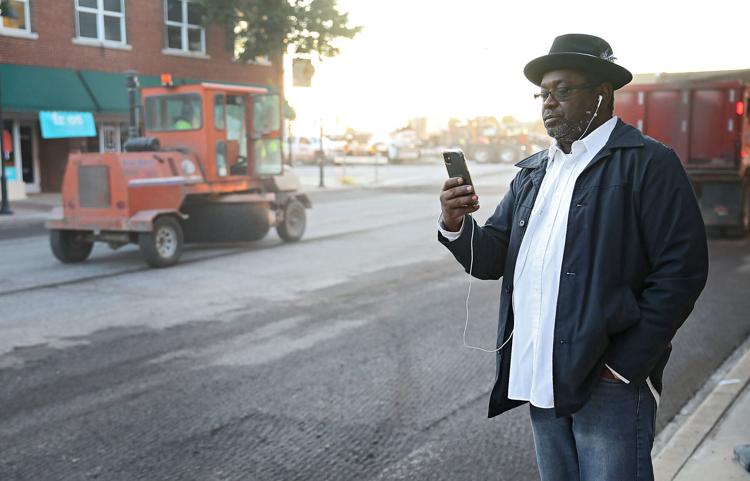 BLM Gone
BLM Gone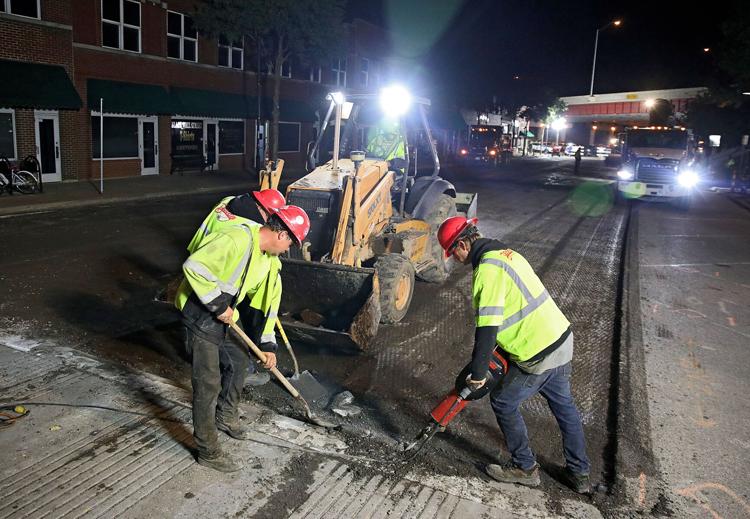 BLM Gone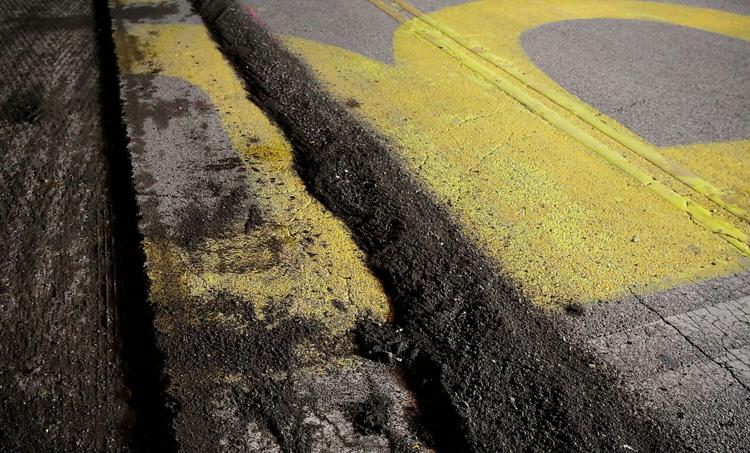 BLM Gone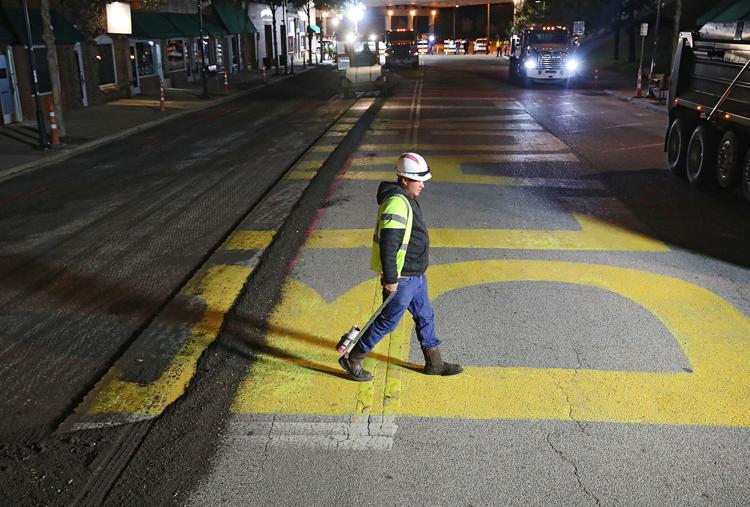 BLM Gone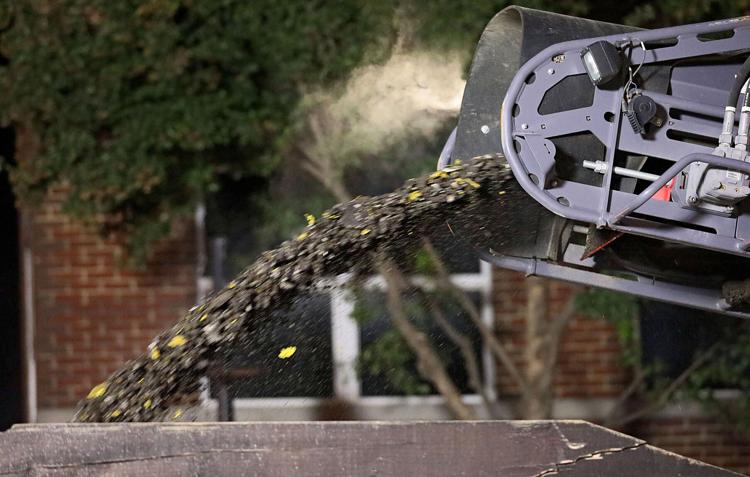 BLM Gone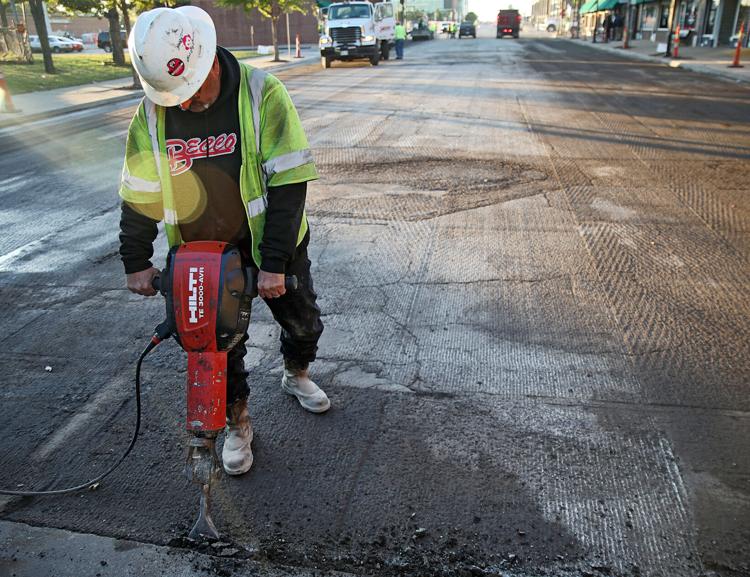 BLM Gone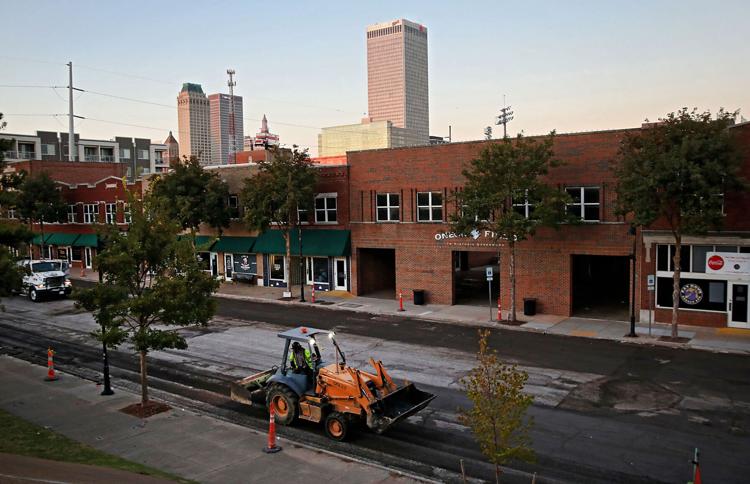 Journalism worth your time and money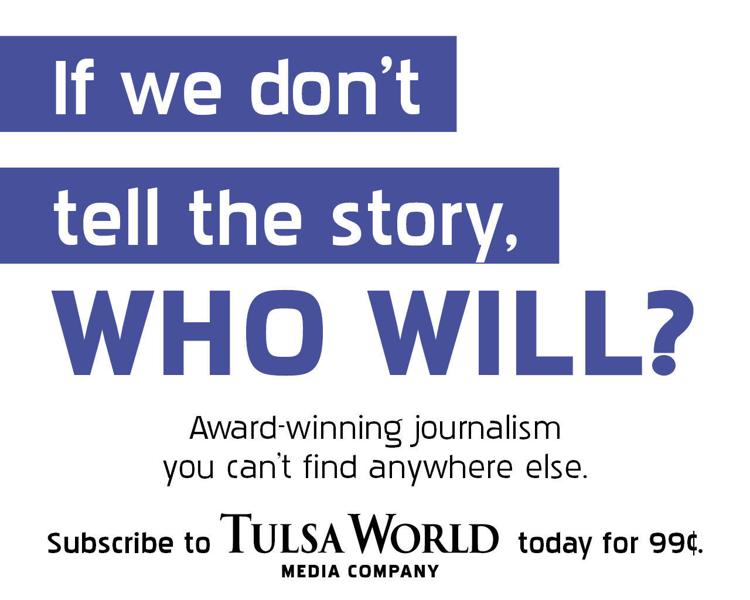 Black Lives Matter mural on Greenwood Ave. removed during resurfacing project
HIDE VERTICAL GALLERY ASSET TITLES
Randy Krehbiel
918-581-8365
Twitter: @rkrehbiel
Get Election 2020 & Politics updates in your inbox!
Keep up on the latest in national and local politics as Election 2020 comes into focus.