Gov. Kevin Stitt again called last year's McGirt decision Oklahoma's "most pressing issue" on Thursday while remaining mostly silent about the resurgence of COVID-19 or the new state law that limits local efforts to control it.
Speaking to the Tulsa Regional Chamber at the Cox Business Convention Center, Stitt moved from references to the turmoil in Afghanistan to COVID-related mandates, praised the state's budding film and electric vehicle industries, and proclaimed California Gov. Gavin Newsom "Oklahoma's Economic Developer of the Year."
Delivered within the Muscogee Nation less than a mile from its intersections with the Cherokee and Osage nations, however, his words took on an added dimension.
McGirt, Stitt said, "creates uncertainty in our state. It threatens Oklahoma's sovereignty. It's a public safety nightmare for victims and law enforcement."
The ruling found that major crimes involving American Indians should be prosecuted under federal rather than state law. That situation already existed in some cases in Oklahoma, but McGirt greatly expanded federal and tribal jurisdiction and opened numerous questions regarding issues ranging from taxes to misdemeanors not covered by federal law.
The tribes and the court's majority opinion say these issues can be worked out, if not easily then at least systematically, but Stitt is emphatic that the decision must be reversed.
"What we're seeking is the complete restoration of Oklahoma's sovereignty," Stitt said Thursday.
"Yesterday's sentencing … is a prime example of an orderly process that preserves public safety and delivers justice in the lawful, appropriate venue," tweeted the Muscogees.
The Muscogees later issued a statement challenging Stitt.
"McGirt is not the biggest problem or threat to Oklahoma," it read. "For a very real threat to Oklahoma, no one needs to look further than the effects of COVID-19.
"The most harmful lie here, though, is the notion that the Supreme Court's McGirt ruling 'creates a public-safety nightmare for victims and law enforcement.' This is false. Every crime in Oklahoma falls under local, state, federal or tribal jurisdiction. No matter where it happens in the state, criminals are arrested, prosecuted and face justice."
Cherokee Principal Chief Chuck Hoskin Jr. also went after Stitt.
"It's disappointing to hear a governor of Oklahoma fail to understand the basic facts of the state's relationship with tribes," Hoskin said in a written statement. "But that is consistent with how he and his new attorney general (O'Connor) have approached McGirt: it's never been about the facts or about supporting victims, but about undermining tribal sovereignty."
Stitt did not directly mention COVID-19 during his remarks. He did, however, refer to his decision to lift most pandemic-related restrictions after only a few months, saying it allowed Oklahoma's economy to function more smoothly than states' such as California that levied longer and more stringent measures.
"We are witnessing freedom and democracy slip from Afghanistan's fingers," Stitt said during a brief passage on the situation in that country. He then tied that into what he said is an infringement on individual freedom in the United States.
"Is there ever a time when liberty must be sacrificed?" Stitt said. "Maybe public safety? Public health? Majority viewpoint? Today, some leaders of cities and states in America are saying yes.
"This is deeply troubling to me," Stitt said. "Because today you may be finding yourself agreeing or not even caring about a few extra mandates, but tomorrow you might disagree. Freedom is about protecting the minority's viewpoint.
"It's troubling there are governors in other states who believe in sacrificing freedoms by mandating and controlling their citizens. ... As governor I've never sacrificed individual liberties for any price."
Critics disagree, but in any event Stitt made his point as it pertains to COVID-19 mandates.
He did, however, take a question about COVID and state hospital capacity from the Chamber.
Stitt said the state has a six-month supply of personal protective equipment and that the biggest problem seems to be medical staffing. He said steps have been taken to train more health care workers and that federal pandemic relief funds may be used to recruit them.
A Thursday conference call involving Stitt and several other governors and President Joe Biden to discuss Afghan refugees was canceled because of the bombing attacks at the airport in Afghanistan's capital, Kabul.
Photos: Residents voice concerns at panel discussion on McGirt Supreme Court ruling
Post-McGirt Concerns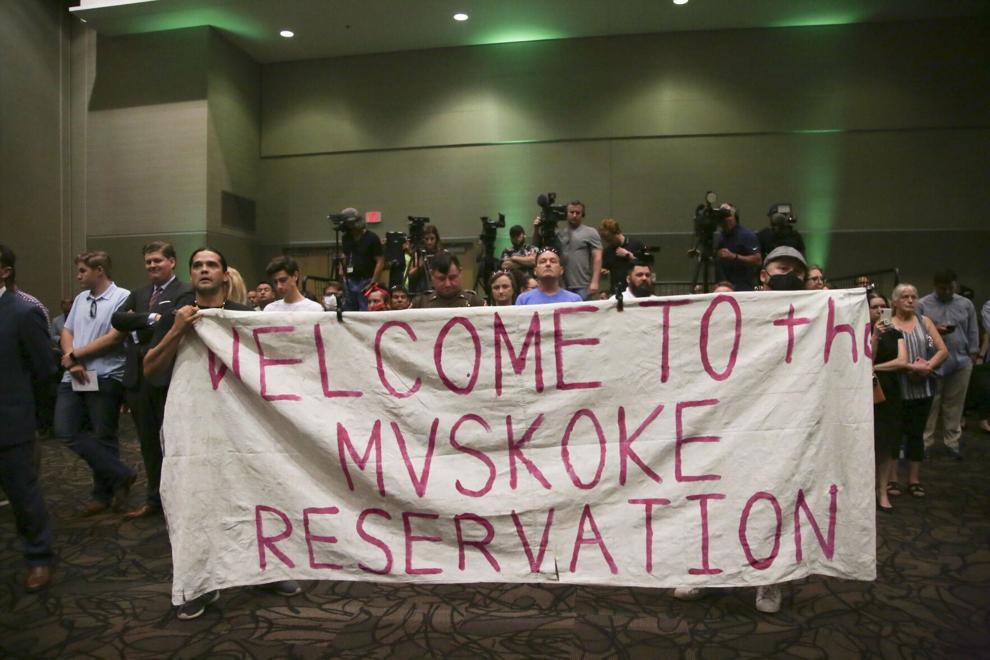 Post-McGirt Concerns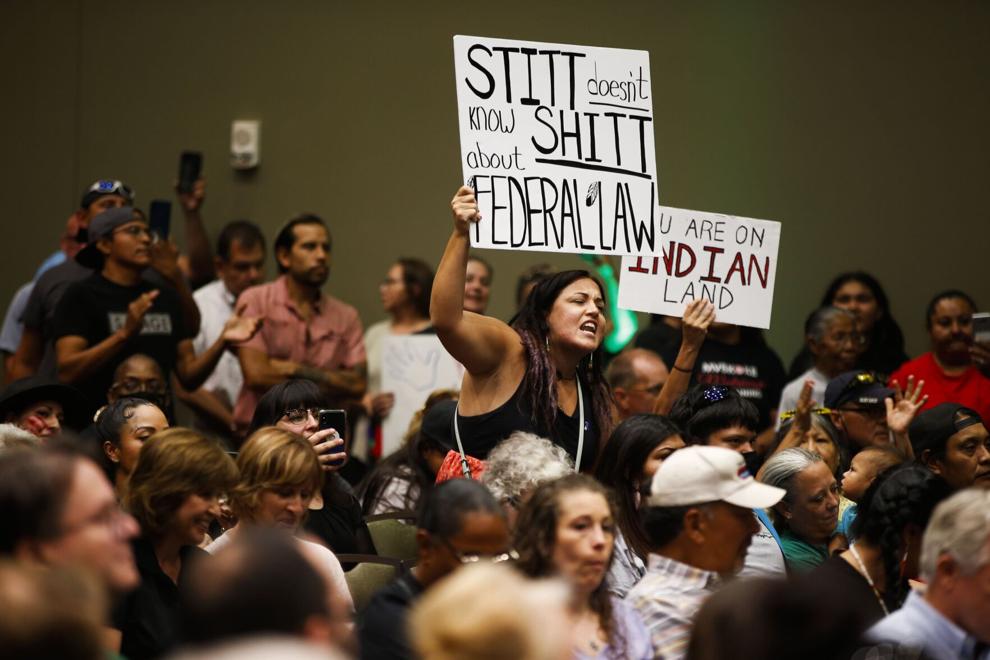 Post-McGirt Concerns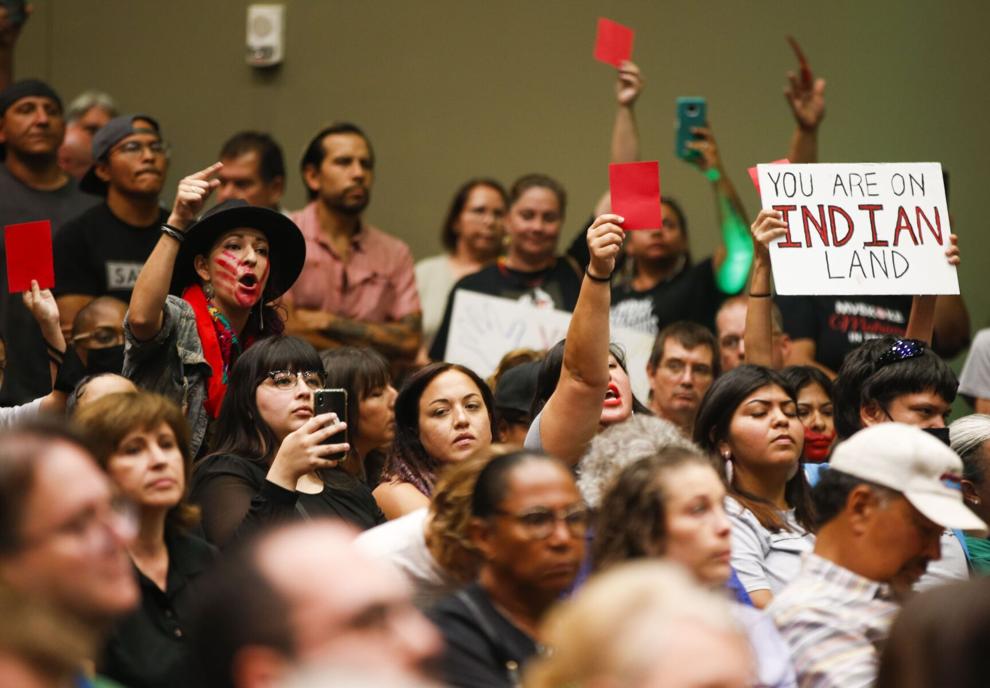 Post-McGirt Concerns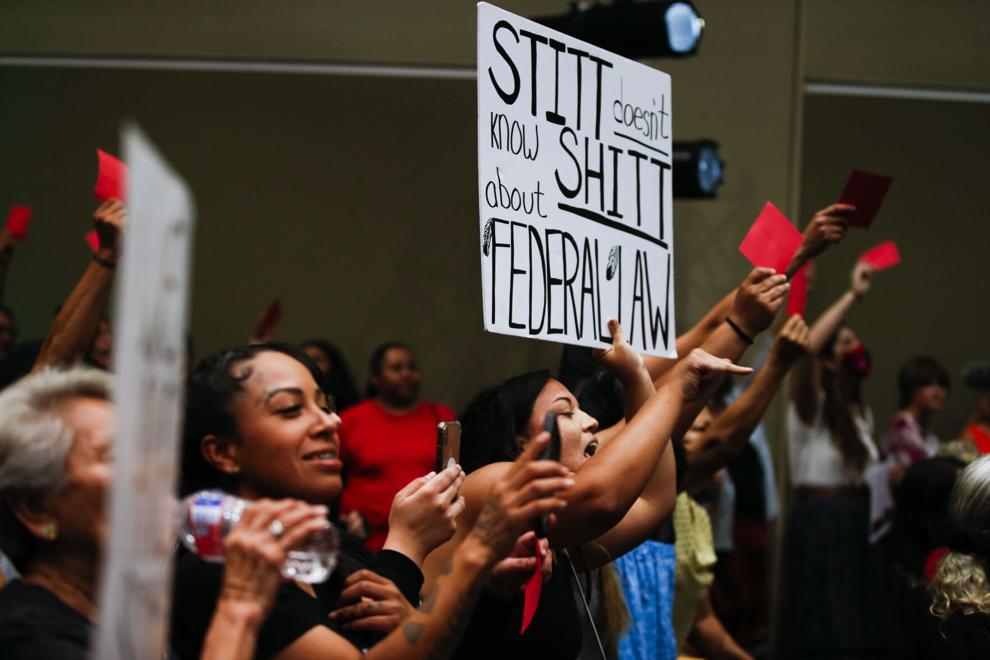 Post-McGirt Concerns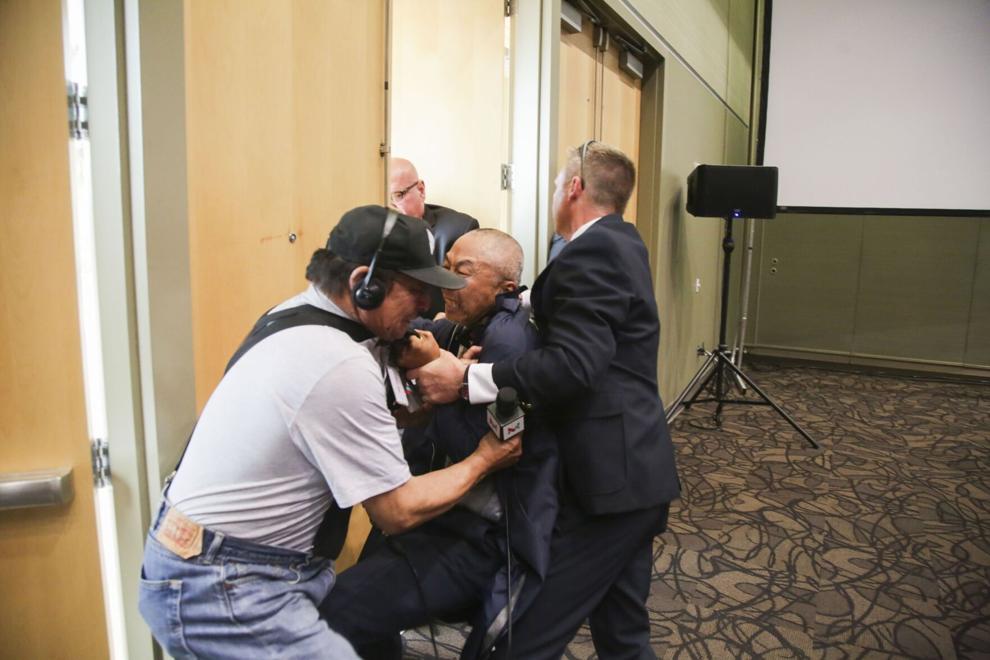 Post-McGirt Concerns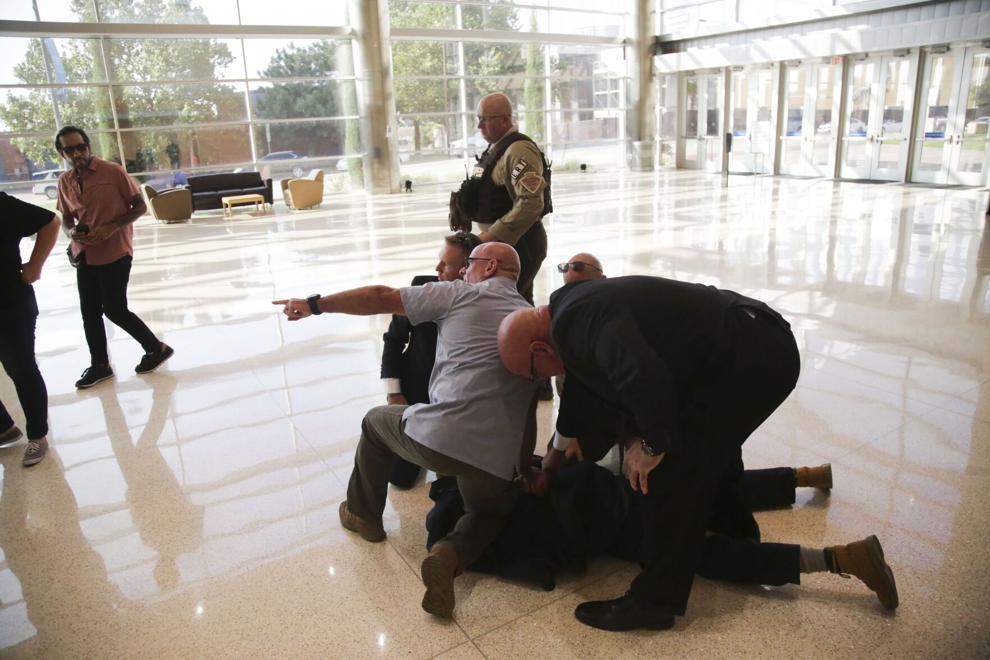 Post-McGirt Concerns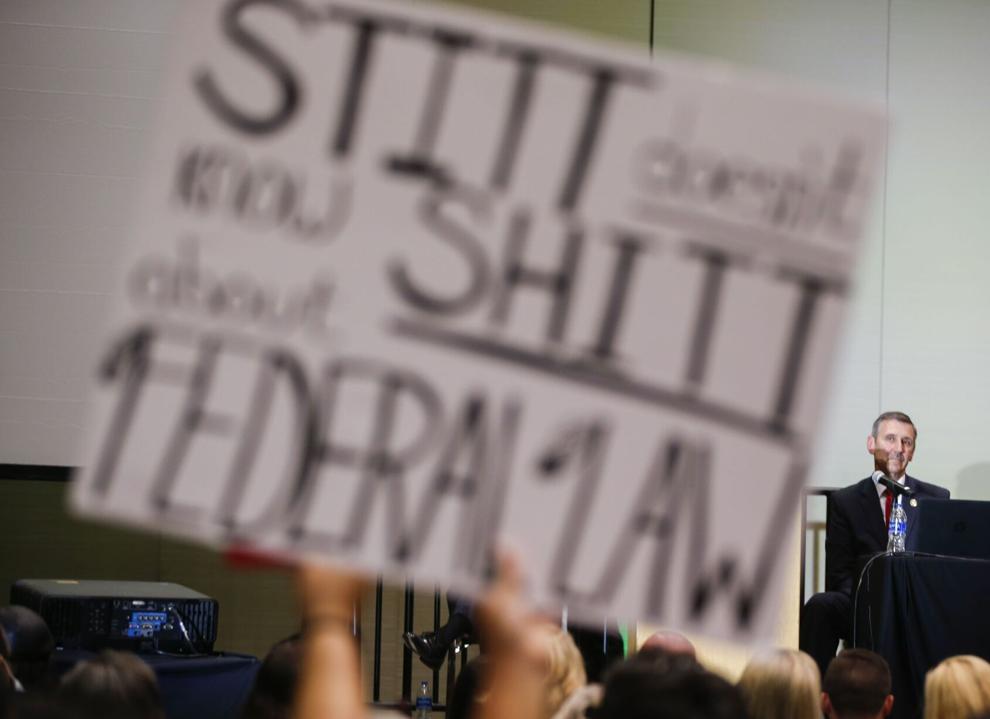 Post-McGirt Concerns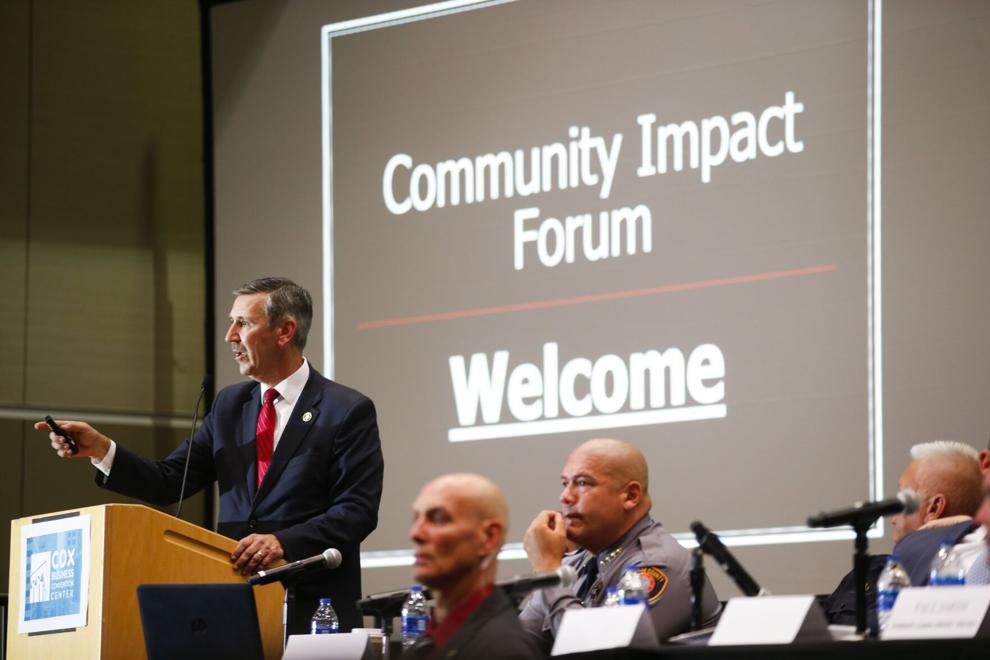 Post-McGirt Concerns
Post-McGirt Concerns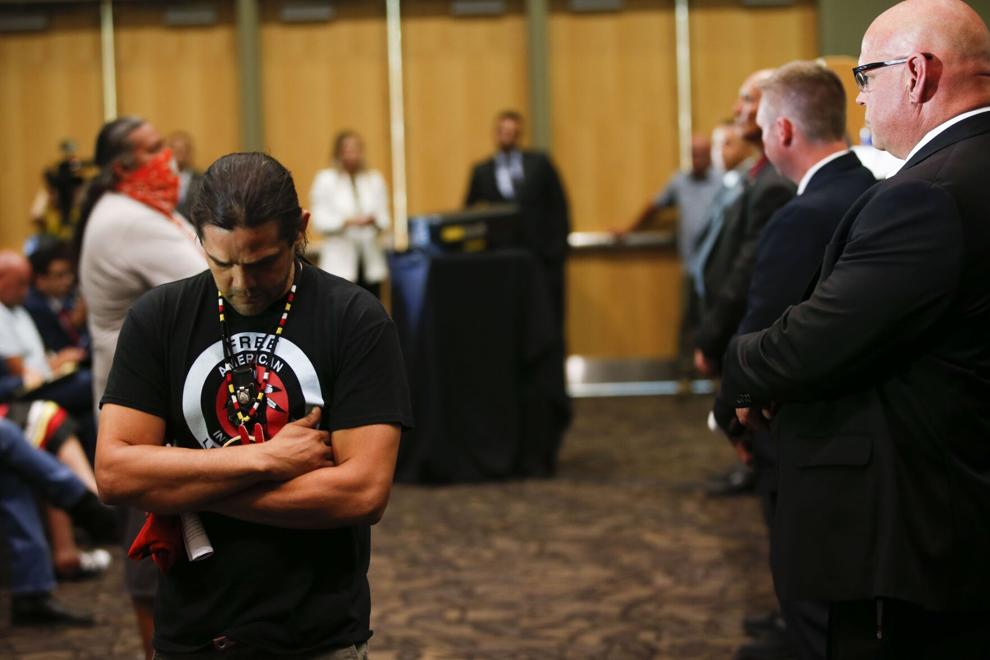 Post-McGirt Concerns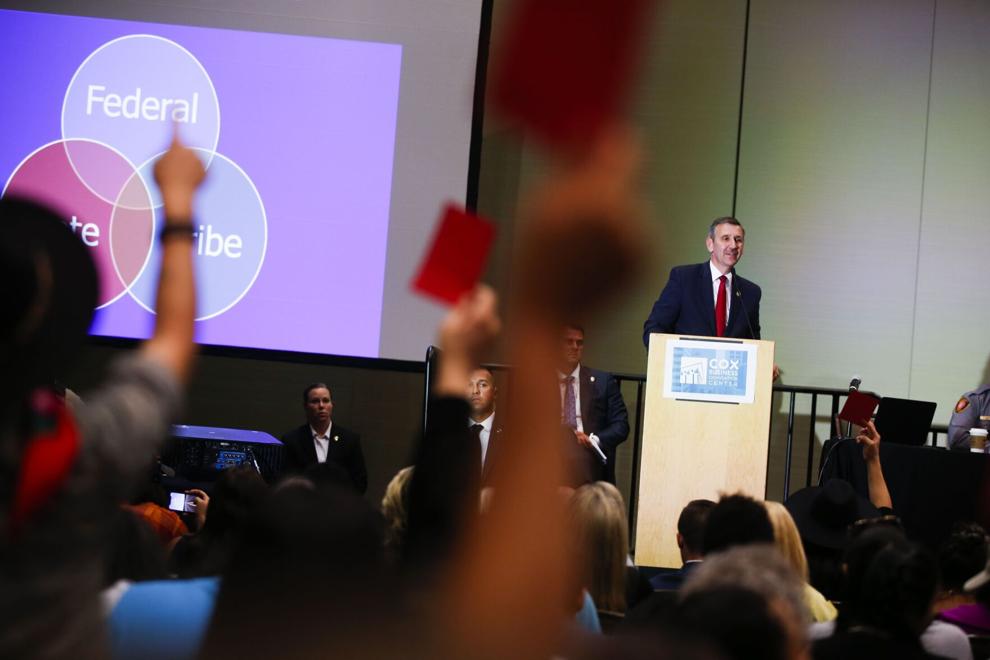 Digital Offer: $1 for six months
HIDE VERTICAL GALLERY ASSET TITLES