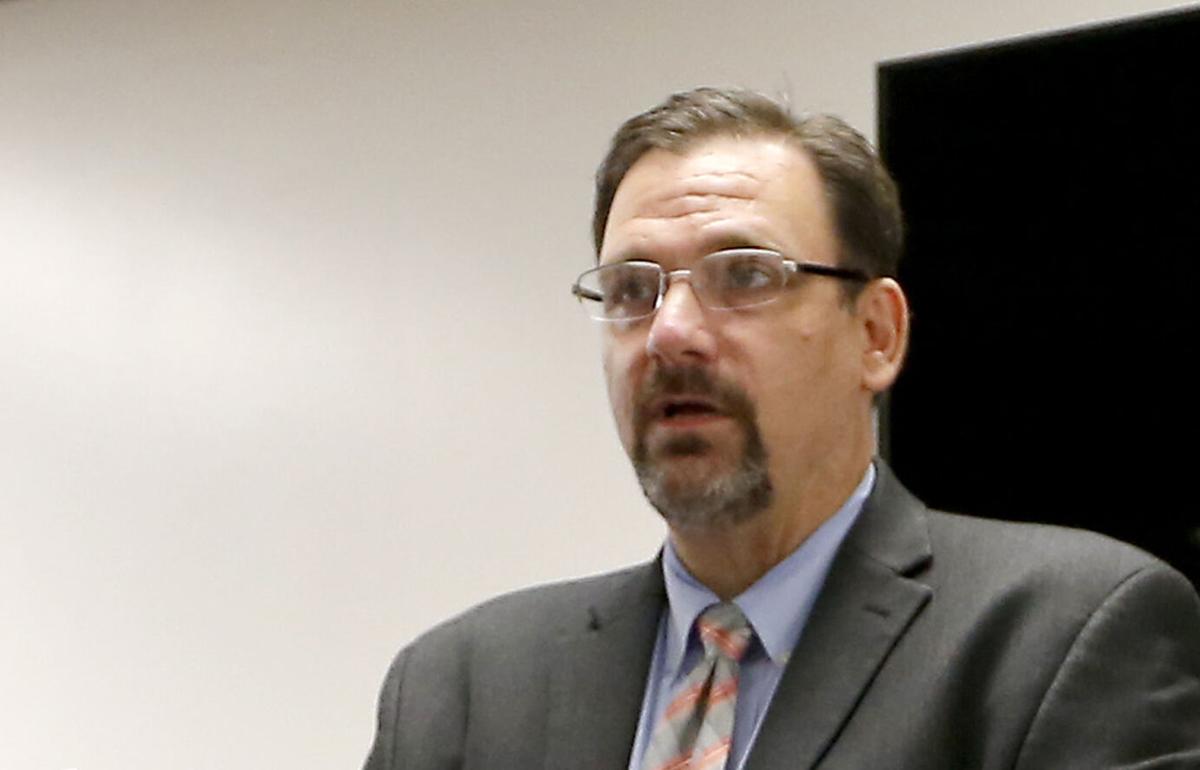 Oklahoma's top election official says concerns about voter suppression stemming from new voting laws in more than a dozen states "seem exaggerated and in many cases appear to be based on misinformation."
In a June 2 letter to U.S. Sens. Jim Inhofe and James Lankford, Oklahoma State Election Board Secretary Paul Ziriax argued against S. 1, better known as the "For the People Act," saying it is unworkable and probably unconstitutional.
The two senators made the letter public on Wednesday.
Inhofe and Lankford do not support S.1, which seems very unlikely to find the 60 Senate votes needed to bring it to a vote.
The House of Representatives has narrowly passed its version of the measure.
Congressional Democrats and several voting rights groups support the far-ranging legislation as a counter to what they say are Republican-led efforts to limit access to the ballot box.
More than a dozen states have passed or are considering measures to do such things as shorten early voting periods, limit mail-in voting, and tighten registration and identification requirements.
The For the People Act would broaden federal voting rights protections, including requiring states to count mail-in ballots received as much as 10 days after election day, provide same-day registration and allow at least two weeks of early in-person voting.
It also contains campaign finance reform provisions and would require presidential candidates to release at least their previous 10 years' income tax returns.
"S.1 is an unnecessary (and constitutionally dubious) federalization of election administration policy that would negatively impact our ability to administer fair and secure elections in Oklahoma," Ziriax wrote.
"The administration of elections should be left to the States, as the Constitution and our federal form of government intends."
Ziriax said concerns about "these new (state) election laws seem exaggerated, and in many cases appear to be based on misinformation about the content of those laws. Furthermore, regardless of what is happening in other States, there is no evidence of 'voter suppression' here in our state."
Oklahoma elections have been been relatively complaint-free in recent decades, but neither have they been the sort of close, high-stakes contests of national implications that have caused Republicans and Democrats to call for election reform — albeit much different in nature.
And if there haven't been many charges of voter suppression in Oklahoma, voter participation hasn't been that great, either. A study after last year's November election placed the state last in the percentage of the voter-eligible population who cast ballots.
Oklahoma made only a couple of fairly minor changes to its election laws during this year's legislative session, but in some respects it is already more stringent than the new laws in states such as Georgia and Florida, especially when it comes to early in-person and mail-in absentee voting.
In his letter, Ziriax says the We The People Act would require Oklahoma to change several laws that are viewed as safeguards for not only the integrity of elections but the perception of integrity.
"My recommendation is that Congress drop efforts to federalize election administration and instead focus on proposals that can receive bipartisan support — such as enhancing federal assistance to the States for election cybersecurity," Ziriax's letter concludes.
Video: Despite shaky support, White House will push agenda ahead