OKLAHOMA CITY — While Oklahoma House Republicans formally censured the state's first nonbinary lawmaker, they have declined to criticize two of their fellow representatives facing pending criminal charges.
House Speaker Charles McCall accused Rep. Mauree Turner of impeding a law enforcement investigation that led to two arrests after a protester threw water at a House member and wrestled with a state Highway Patrol officer in a stairwell following a Feb. 28 vote on House Bill 2177. The bill would ban gender-affirming health care for minors and eliminate it from insurance coverage for people of any age.
House GOP leadership also stripped Turner of all committee appointments.
Meanwhile, two Republicans maintain leadership positions in the House despite facing felony charges.
Rep. Terry O'Donnell, R-Catoosa, faces charges that include conspiring against the state for authoring a 2019 law allowing his wife to head a tag agency. O'Donnell, who was reelected in November, now serves as House majority whip after initially resigning his leadership position after being indicted.
Rep. Ryan Martinez is charged with a felony accusing him of physically controlling a vehicle while intoxicated following an October arrest. Martinez, R-Edmond, remains vice chair of the House Appropriations and Budget Committee.
The differences between the treatment of felony-indicted Republicans and Turner are matters of time and place, McCall said.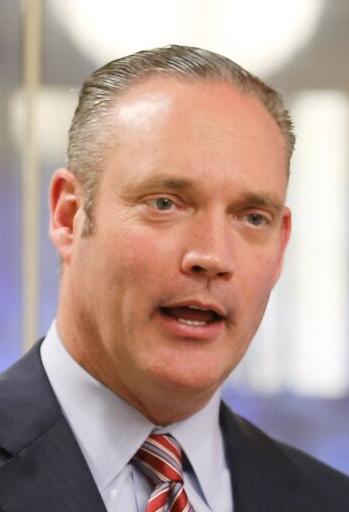 "The common denominator in terms of censure and even expulsion — which we have dealt with that during my tenure here in the House of Representatives — is predicated upon whether the occurrence or event takes place in the Capitol or it takes places outside the Capitol and whether or not we're in session or out of session," McCall said.
As House Speaker, McCall has the unilateral authority to preserve order and decorum on the chamber floor or anywhere else in the Capitol, per House rules. But Rep. Regina Goodwin, D-Tulsa, didn't buy McCall's reasoning. Goodwin said O'Donnell's felony charges were related to a law the legislator wrote and had passed during the 2019 session.
"That legislation O'Donnell passed was written in the Capitol," Goodwin said. "It was a conflict of interest. That is why it's a big to-do."
Brett Sharp, who has been a professor of public administration at the University of Central Oklahoma for 20 years, said a censure is a symbolic gesture, which in Turner's case appears to have escalated the polarity between parties amid an already tense political climate.
"There's some things that legislatures can do which involve symbolic politics," Sharp said, "and this really fits that, you know, with all the anti-woke and anti-LGBTQ+ sentiment in the state."
Sharp said the heightened polarization in Oklahoma follows a national trend. As the nation's only openly nonbinary legislator, Turner, who is Muslim, serves in symbolic opposition to the morality play taking place in American politics today, he said.
Following the events of Feb. 28, Turner received a flurry of hateful emails and voicemails insulting Turner, the LGBTQ community, Black people and Muslims. Oklahoma Watch opted not to quote the messages to avoid the amplification of hateful rhetoric.
The House censure comes during a legislative session featuring 40 anti-LGBTQ bills, among them HB 2177.
Hearings on gender-affirming care bans have been heavily attended by LGBTQ community members, who view the bills as attacks on potentially life-saving treatment. Following a protest outside the nearby OU Health campus, about 40 people went to the Capitol to protest HB 2177.
When it became clear that the bill would pass the House, protesters shouted expletives and chants at legislators. One splashed water on Rep. Bob Ed Culver, a Tahlequah Republican who voted for the measure, as Culver left the chamber.
Oklahoma Highway Patrol Capitol Trooper Michael Brown followed the individual and that person's spouse to the stairwell for the arrest. In a video captured by The Frontier's Reese Gorman, Brown is seen tussling with them before handcuffing one on the floor.
In a March 7 press release, McCall described the scuffle as an otherwise peaceful protest turned violent, adding that one of the combatants fled and hid in Turner's House office. In the statement, McCall accused Turner of harboring a fugitive and lying to troopers about whether the person was hiding.
McCall said the allegations against Turner are based on well-documented information provided to him by the Oklahoma Highway Patrol, but he produced no evidence of an investigation. He said the officers searching for the person in Turner's office were repeatedly denied entry.
"The facts are not in dispute," McCall said.
As members of the LGBTQ community, the accused's names and pronouns are not as they are filed in probable cause affidavits, and Oklahoma Watch was not able to ascertain them in time for publication.
Visitors to the Capitol frequently seek a respite in Turner's sixth-floor legislative office, the Oklahoma City Democrat said.
"People do not feel represented or protected by the people in this body," Turner said. "They come to find refuge in my office. They come to decompress from some of the most stressful times, and I understand them because I do it, too."
In this case, a constituent came to process their spouse's arrest, Turner told The 19th News.
Upon being informed that troopers were in the stairwells, Turner let the constituent get their affairs in order, the legislator said. "Everyone was in agreeance that they were going to turn themselves in," Turner said.
No charges have been filed against Turner.
House Minority Leader Cyndi Munson, D-Oklahoma City, said Turner cooperated fully with troopers and did not get in the way of an investigation.
"This is a historic display of inhumanity by House Republicans to silence anyone who is different from them," Munson said in a statement. "It is a manifestation of ignorance and hate. How can we attract businesses to Oklahoma when lawmakers make false allegations and promote fear and hate that results in targeting and endangers the safety of a fellow lawmaker?"
Turner's assignments included the House Criminal Justice and Corrections Committee, where Turner proposed bills such as HB 2343, which would have decriminalized the spreading of human immunodeficiency virus — a pertinent topic to the older generation of the LGBTQ community. The bill did not receive a second and failed in committee on March 1.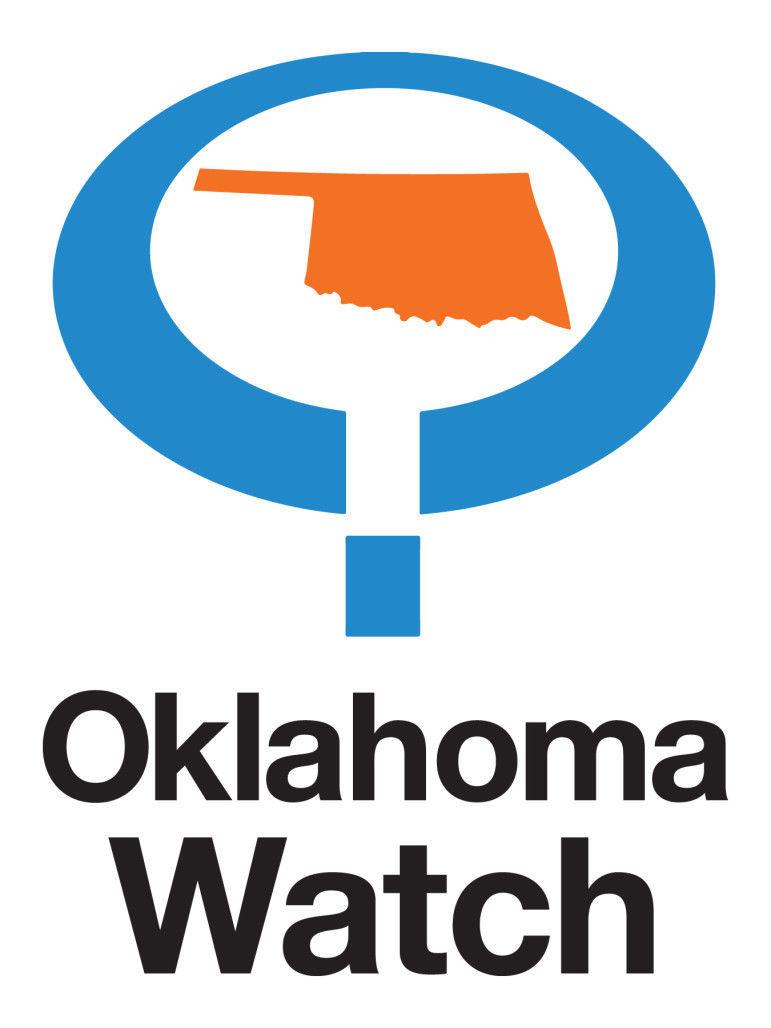 Turner's censure leaves the 35,888 residents of House District 88 without committee representation and further reduces the already limited role of Democrats. Republicans make up 81 of 101 House members. Of the 430 bills that made it to Gov. Kevin Stitt's desk in 2022, just a dozen had a Democrat as the original lead sponsor, according to an Oklahoma Watch review.
Turner's position on committees can be reinstated and the censure repealed if Turner makes a public apology to McCall and the Oklahoma Highway Patrol, McCall said. Turner said apologizing for loving the people of Oklahoma is not something the legislator can do.
"The people of House District 88 will never not have a voice at 23rd and Lincoln," Turner said in an email exchange with Oklahoma Watch. "While I might not be able to vote in committees, the same bills that pass through committees go to the House floor. As you have seen time and time again, with questioning and debate, I will be there on the House floor to do all of those things."
Ari Fife and Paul Monies contributed to this story.