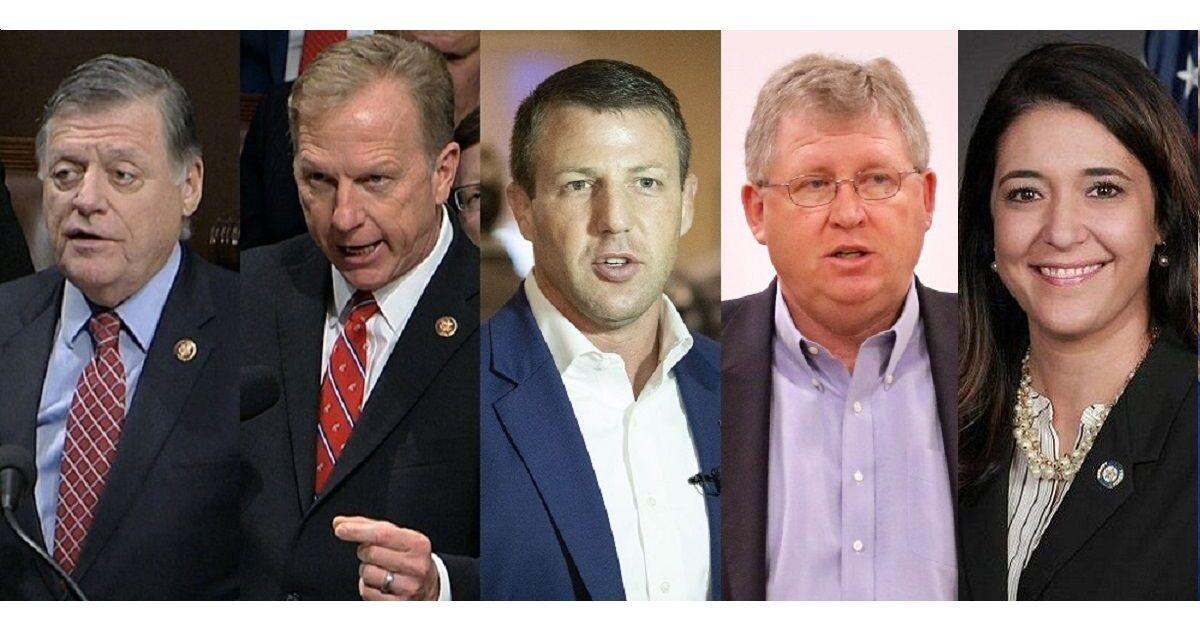 Oklahoma's five U.S. Representatives all voted against impeaching their fellow Republican, President Donald Trump, on Wednesday.
For the most part, the five said impeaching Trump a week before his term ends is pointless and would further divide the country a week after rioters aligned with Trump invaded the Capitol.
The impeachment charge essentially centers on whether they did so at Trump's behest after whipping up the crowd with discredited claims of election fraud and the notion that Congress could be pressured into keeping Trump in office.
The Oklahoma delegation's objections focused on the possibility of further inflaming Trump supporters and the rapid manner in which the single article of impeachment was brought to the House floor.
"This impeachment proceeded with zero investigations and zero hearings," Rep. Kevin Hern said in a written statement. "This hasty rush to impeach a sitting President without any investigations should alarm all of us.
"Today's action did nothing but harden our divisions even further. I stand ready to find bipartisan solutions to the real problems facing our country. Impeaching President Trump from an office he no longer holds is not one of those problems."
A Senate impeachment trial cannot possibly begin until next week, but Democrats and some Republicans want to impeach Trump in order to bar him from future office.
"This doesn't help us," 2nd District Congressman Markwayne Mullin said in a video. "This doesn't help us move forward.
"Right now we're looking for people to point fingers at," he said. "It's the Republicans to blame. It's President Trump to blame. It's the Democrats to blame. ... It's whoever you want to blame for what happened."
"I believe the process demonstrated today in the U.S. House of Representatives will have disastrous constitutional effects and (impede) Congress' power to impeach future office holders," said 3rd District Congressman Frank Lucas. "The rush to impeach the President today egregiously forgoes any committee process and is void of any due process."
Several members, including Lucas and Mullin, said ultimate blame for the attack on the Capitol is with those who carried it out.
Fourth District Congressman Tom Cole said "the shameful perpetrators of the Capitol siege" should be brought to justice, and acknowledged that "the president must also realize that his words carry meaning and accept responsibility for them. I hope that is a lesson every elected official remembers."
Fifth District Congresswoman Stephanie Bice, in only her second week in office, said, "Today's rushed vote is one for political expediency that will only impede efforts to heal the nation. I will not vote to further divide this nation at a time when we should be focused on helping the American people and unifying the country."
---
Watch Now: See the chaos as pro-Trump rioters storm U.S. Capitol, now secured
Watch Now: See the chaos as pro-Trump rioters storm U.S. Capitol, now secured
See a recap of key moments as violent protesters loyal to President Donald Trump stormed the U.S. Capitol on Wednesday in a chaotic riot aimed at thwarting a vote to certify Joe Biden's presidential election victory.