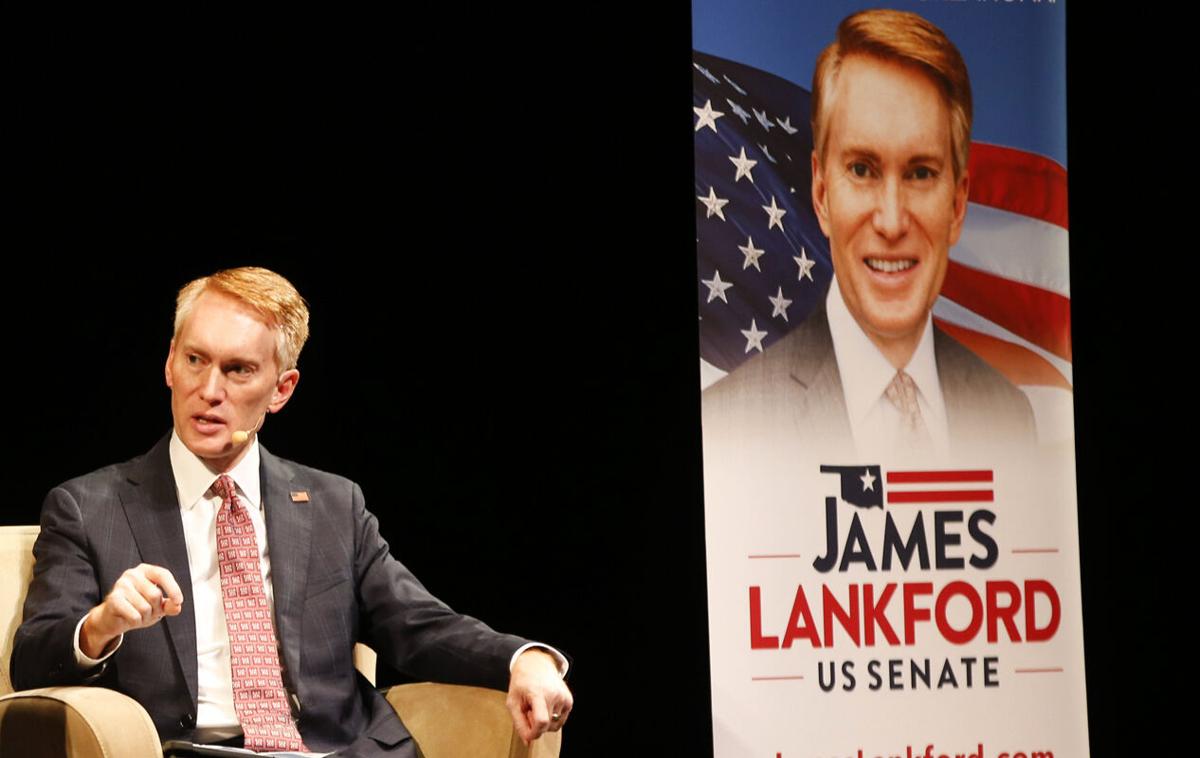 U.S. Sen. James Lankford's re-election campaign reported third-quarter receipts of more than $1.2 million, according to Federal Election Commission documents filed Friday.
Lankford, who expects at least two primary challengers, received net contributions of $1,117,354.46, and transfers of $126,510.21 from other committees.
About $860,000 came from individuals.
Third-quarter reports for Lankford's primary opponents, Jackson Lahmeyer and Nathan Dahm, had not been posted to the FEC website by Friday evening.
Lahmeyer issued a press release saying he'd raised $450,000 for the election cycle, which would indicate that he raised almost $200,000 in the third quarter, based on previous filings.
Dahm did not announce his candidacy until Sept. 28, two days before the end of the quarter.
Fundraising for other members of Oklahoma's congressional delegation were fairly modest by comparison.
First District Congressman Kevin Hern, who does not officially kick off his reelection campaign until next month, reported almost $160,000 in receipts, with cash on hand of $482,000 and debt of just over $1 million, owed mostly to himself.
Democrat Adam Martin, the only other 1st District candidate to file an FEC report, listed receipts of $10,355 with $6,420.87 on hand.
Second District Congressman Markwayne Mullin, who currently does not have an opponent, reported receipts of just under $190,000 with cash on hand of about $775,000.
Third District Congressman Frank Lucas, who also has no announced challenger, reported third-quarter receipts of about $56,000 with about $245,000 in cash.
Oklahoma City-area Tom Cole and Stephanie Bice reported larger hauls.
Cole took in about $375,000 and has $1.4 million on hand, while Bice's receipts totaled $287,000 with nearly $750,000 on hand.
Democrat Abby Broyles, who is challenging Bice in the 5th District, raised $86,000 after entering the race during the middle of the reporting period.
U.S. Sen. Jim Inhofe was elected in 2020 to what he said will be his final term. His campaign fund continues to receive a small amount of contributions, however, and has a balance of more than $245,000.
Federal candidates had until midnight Saturday to file their quarterly reports.
Featured video: Is campaign finance reform possible?