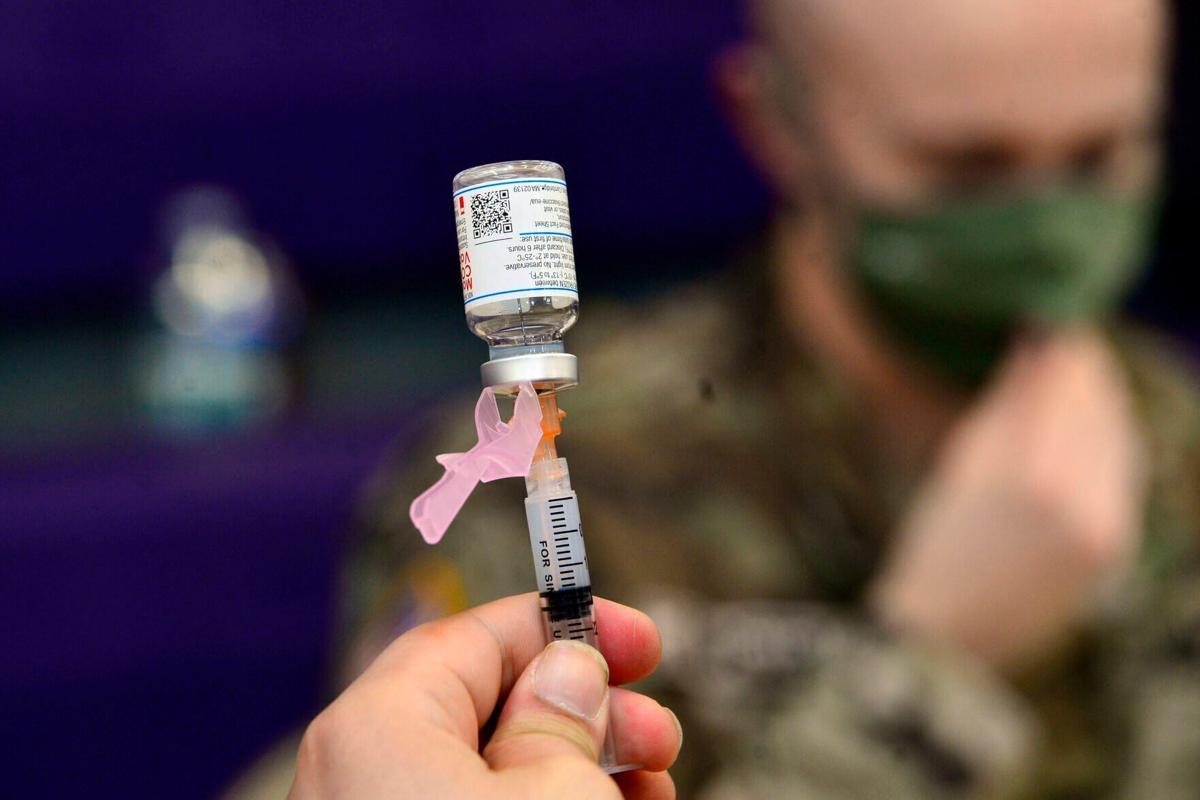 OKLAHOMA CITY — House Republicans said Friday that they support convening a special session to pass legislation addressing federal vaccine mandates facing court challenges.
"President (Joe) Biden's unconstitutional vaccine mandates are already under court injunctions secured by House Bill 1236 legal challenges," said House Speaker Charles McCall, R-Atoka. "The injunctions are positive developments, but they are not permanent protections for Oklahomans being forced to choose between their freedom or their jobs.
"Just as House Republicans led to enact House Bill 1236, we stand ready at any time to fight overreaching federal vaccine mandates via legislation in a special session. House Republicans support securing freedom for Oklahomans immediately."
Through a lawsuit filed using the authority and funding granted by House Bill 1236 — coauthored by nearly all House Republicans — Oklahoma Attorney General John O'Connor secured a nationwide injunction Tuesday against attempted federal vaccine mandates for health care workers.
House Bill 1236 allows for legislative review of presidential executive orders and gives an additional $10 million to O'Connor's office to push back against federal overreach.
The injunction was the second major victory by states against federal vaccine mandates.
A prior injunction issued against an attempted federal vaccine mandate on employers of 100 or more remains in effect while court proceedings continue.
Oklahoma is also part of other court actions that are pending against vaccine mandates for federal employees, contractors and Oklahoma National Guard members.
Last month, lawmakers completed a special session on redistricting.
House Minority Leader Emily Virgin, D-Norman, said if Republicans were really concerned about vaccine mandates, they could have addressed it at that time.
"The timing is suspect to me," she said.
Virgin said lawmakers are trying to interfere with what is in the best interest for public health and the dealings of private businesses.
"We always hear Republicans talk about how we should not interfere with private businesses, but when comes to scoring political points against President Biden, they are all too willing to go against their own words," Virgin said.
She called it a political stunt: "We are seeing a lot of those these days," she said.
The issues surrounding federal vaccine mandates are being challenged in court, which is the proper venue, Virgin said.
Special sessions can be called by the governor or upon the signatures of two-thirds of the members of each legislative chamber. The regular session begins Feb. 7.
Republicans have 82 members in the 101-member House.
Gov. Kevin Stitt's office had no comment on the House Republicans' announcement.
Aaron Cooper, a spokesman for Senate Pro Tem Greg Treat, R-Oklahoma City, did not respond to a request for comment. Republicans also control the Oklahoma Senate.