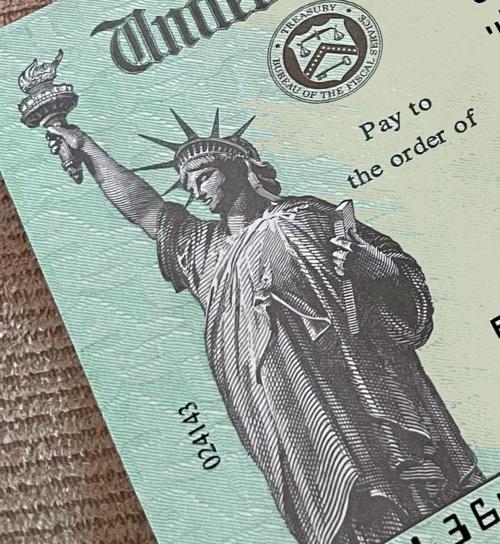 Hold tight, if you're one of 30 million Social Security, SSI disability and Railroad Retirement recipients still waiting for your third round of COVID relief payments.
The check is almost in the mail. Sort of.
The Treasury Department said this week the $1,400 payments should begin showing up in bank accounts and, eventually, mail boxes.
There are some ifs, ands or buts, though, and the bad news is that some people who need the money the most may be the last to get it.
"The people contacting us, I would categorize it as a need, not a luxury," said Eileen Bradshaw, president and chief executive officer of LIFE Senior Services.
The Treasury says payments to many seniors and disabled persons have been delayed because it had not received necessary information from the Social Security Administration and the Railroad Retirement Board.
That information has since been delivered, and at least some payments are to begin this weekend. The money is expected to begin appearing in bank accounts set up for direct deposit by midweek.
Those without direct deposit will receive paper checks or plastic debit cards. It's not clear when those will begin arriving.
The delays seem to have mainly effected seniors and disabled individuals whose earnings are so small they did not have to file federal income tax returns the last two years.
A tool on the Internal Revenue Service web site helps non-filers claim COVID relief payments, but that requires to (a) internet access, and (b) figuring out how the tool works. Either or both can be challenges for low-income seniors and those on disability.
"There was so much publicity when those checks started hitting people's accounts so quickly," said Bradshaw.
Those who didn't see the payments, she said, began calling, asking for help.
"It's scary if you think everybody else in the country is getting a payment and you're not, you think, 'Is it just us.' Then you begin having conversations with their friends and the common denominator was Social Security."
Eventually members of Congress began to get involved, but even they were having difficulty getting information. Finally senior Democrats on the House Ways and Means Committee demanded the information be turned over within 24 hours, which it was, although it's not clear whether the ultimatum had anything to do with it.
The relief payments may not have been included in recipients' carefully calculated budgets, but that doesn't mean it isn't important, Bradshaw said.
"The reality is there are a lot of seniors who do try to get by just on Social Security and it is difficult," she said. "So when news of these payments, and the first payments came out, I had folks who were able to do things or catch up on things they've not been able to because it just didn't fit in the budget."
Dentures, Bradshaw said, were among the items her clients seemed to be spending relief payments on.
"Others were just catching up on utilities and other bills," she said.