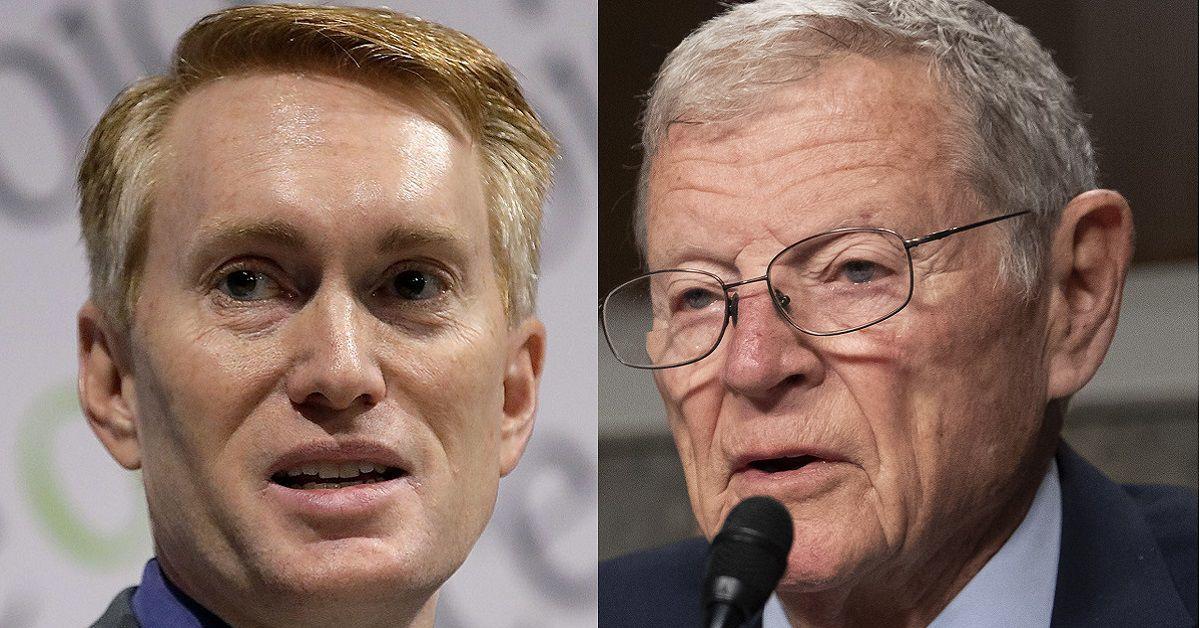 U.S. Sens. Jim Inhofe and James Lankford blasted Turkey after reports that it had tested a Russian-made anti-aircraft system designed specifically to destroy America's newest combat jet.
Lankford, a persistent critic of Turkey and its attempt to remain in NATO while cozying up with Russia, issued a joint statement with Maryland Democrat Chris Van Hollen calling for immediate action.
"The NATO partnership was created to deter Russian aggression in the region, so it is incompatible for any NATO member state to also deploy Russian weapons systems," the statement reads. "The U.S. has made clear that Turkey's actions put U.S. national security and the security of our NATO allies at risk. Any failure to act decisively will further undermine our credibility."
The statement notes that Turkey remains in the supply chain for the United States' F-35 fighter jet, despite a legal requirement to remove it.
"We will continue to press this Administration for details on Turkey's use of the S-400, and we urge them to hold Turkey accountable at once," Lankford and Van Hollen said.
Inhofe, chairman of the Senate Armed Services committee, said he finds Turkey's actions incomprehensible.
"It is surprising and even incoherent to see Turkey turning further toward Russia, given the two countries' starkly opposing policy positions on and troop deployments to Libya, Syria and the ongoing conflict in Nagorno-Karabakh between Azerbaijan and Armenia," Inhofe said in a written statement. "Turkey's reliance on Russia for military equipment undermines, rather than improves, Turkey's security."
Smokin': Lankford jumped on board the Hunter Biden train after the New York Post reported it had incriminating emails from a laptop computer that once belonged to Democratic presidential candidate Joe Biden.
"Lots of stuff does not smell right," Lankford told Fox News.
Within a short time, others were saying the same thing but for different reasons. The authenticity of the emails, and particularly one that indicates Joe Biden met with one of his son's Ukrainian business associates while vice president, has been called strongly into question.
The FBI is now looking into the possibility the emails are part of a Russian disinformation campaign targeting the Biden campaign.
Dots 'n dashes: First District Congressman Kevin Hern continued arguing in favor of releasing $130 billion in unused COVID-19 relief funds for small business loans. ... An off-shore betting site installed California Sen. and Democratic vice presidential nominee Kamala Harris as the early 3-1 favorite to win the 2024 presidential election.
---