Before the U.S. Supreme Court changed the nature of criminal prosecutions on tribal land last year, the Cherokee Nation was filing on average six cases per month in its tribal court system, the tribe said.
Now, on the first anniversary of the McGirt v. Oklahoma ruling, the tribe has reported filing more than 1,200 cases so far this year.
That influx of cases in tribal court is in addition to the uptick in major crimes prosecutions in federal courts as a result of the McGirt ruling.
Most recently, federal prosecutors had to pick up a murder and arson case against Kevin Tyler Foster, a Cherokee Nation citizen who had challenged his state conviction on jurisdictional grounds. The Oklahoma Court of Criminal Appeals overturned the life sentence handed down after jurors in Rogers County convicted him of killing his estranged stepfather, Rick Swan.
A federal grand jury returned indictments against Foster in March on charges of first-degree murder in Indian Country and setting Swan's body on fire "with the intent to make it unavailable as evidence."
"Despite attempts at fearmongering, the past year has proven wrong those who unfortunately continue to spout anti-Indian rhetoric and who mislead the public on McGirt to undermine our rights," Cherokee Principal Chief Chuck Hoskin Jr. said Friday in a statement. "Criminals did not suddenly all run free, local police officers still have the resources they need, and our justice system did not descend into chaos."
The McGirt ruling and subsequent state appeals court decisions established that Oklahoma does not have jurisdiction to prosecute crimes involving American Indians that occurred within the Cherokee, Chickasaw, Choctaw, Muscogee or Seminole nations, leaving those prosecutions instead to the tribes and federal government.
Hoskins' statement, following questions about the political nature of a McGirt-focused panel that is scheduled for next week, came with an announcement that the tribe has hired six new prosecutors, two new district court judges and 13 more marshals.
In addition, the Cherokee Nation plans to open a new court in Jay and a juvenile court in Muskogee.
Following the precedent the U.S. Supreme Court set in the case of Jimcy McGirt, a Seminole Nation citizen accused of sex crimes within the Muscogee Nation's historic boundaries, will cost the Cherokee Nation at least $35 million per year, according to a news release.
Tribal leaders urge support for a proposed Cherokee Nation and Chickasaw Nation Criminal Jurisdiction Compacting Act. The Cherokee Nation has described the bill as "narrow federal legislation that would protect 100% of the Nation's sovereignty in the wake of the historic McGirt decision and authorize tribal-state compacting on criminal subject matter jurisdiction."
The tribe's announcement additionally indicates that the Cherokee Nation will sign agreements with municipalities, Vian and West Siloam Springs among them, to donate fees from traffic and other citations to their jurisdictions. The measure, according to the update, "will ensure local agencies do not lose funding as a result of McGirt."
"The tribe will also continue to file new cases in tribal court at an unprecedented pace in order to ensure victims can see justice and cases do not fall through the cracks," the announcement states.
The Tulsa County District Attorney's Office is among several northeastern Oklahoma agencies participating in the McGirt-focused forum on Tuesday to discuss what they say are continued challenges for victims and survivors of crimes.
Rogers County District Attorney Matt Ballard, one of the panelists, has expressed similar frustration at appellate courts ordering the release of incarcerated people and dismissal of charges after McGirt claims. He has argued that current statute of limitations laws could mean those who should be imprisoned are freed with no recourse to hold them accountable for past criminal activity.
Ballard and Tulsa County District Attorney Steve Kunzweiler have cited delays in transferring cases between state and federal jurisdictions, which could mean defendants are freed from custody prematurely. They also have pointed to confusion they've said citizens experience as they wait to learn which agency can pursue charges and, if applicable, why those charges could differ from ones previously filed in state courts.
But tribal government leaders have said the list of panelists, primarily district attorneys, gave them reason to be wary of victims being used "for political reasons" to diminish tribal authority amid legitimate questions about jurisdictional issues.
Attorney and Indigenous rights activist Brenda Golden announced plans for a protest on Tuesday in response to what she said was a "one sided" forum about the McGirt ruling. The event, billed as being "in strength and solidarity for tribal sovereignty and treaty rights," will begin east of the Doubletree Hotel in downtown Tulsa at 5 p.m. and will include a walk to the Cox Business Convention Center, the site of the forum, at 5:30 p.m.
"The fact that we have what appears to be an anti-McGirt rally for political reasons … is the opposite of the direction the state needs to go," Hoskin said Thursday of the "McGirt v. Oklahoma Community Impact Forum."
Kunzweiler and Stitt's offices have said they hope tribes will opt to participate in their conversation.
Related video: Cherokee tribal courts seeing a surge of cases due to the McGirt ruling
Throwback Tulsa: One year ago, McGirt v. Oklahoma Supreme Court decision rules part of state remains an American Indian reservation
June 10, 2021: '80s serial rapist's claim he is 'Indian' for criminal jurisdictional purposes rejected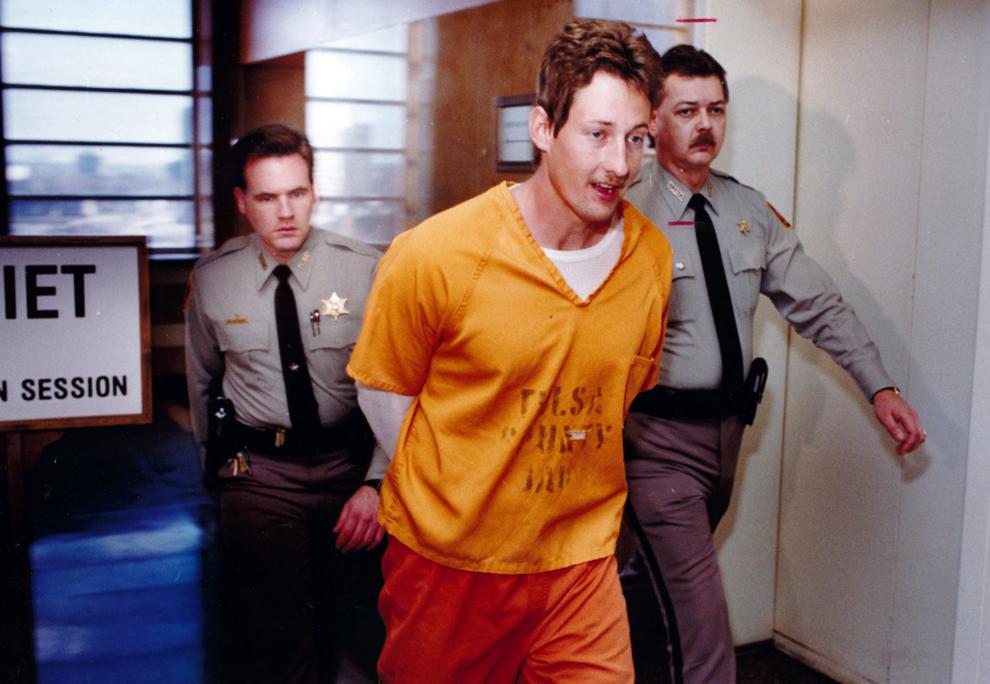 May 26, 2021: U.S. Supreme Court signals they could limit ruling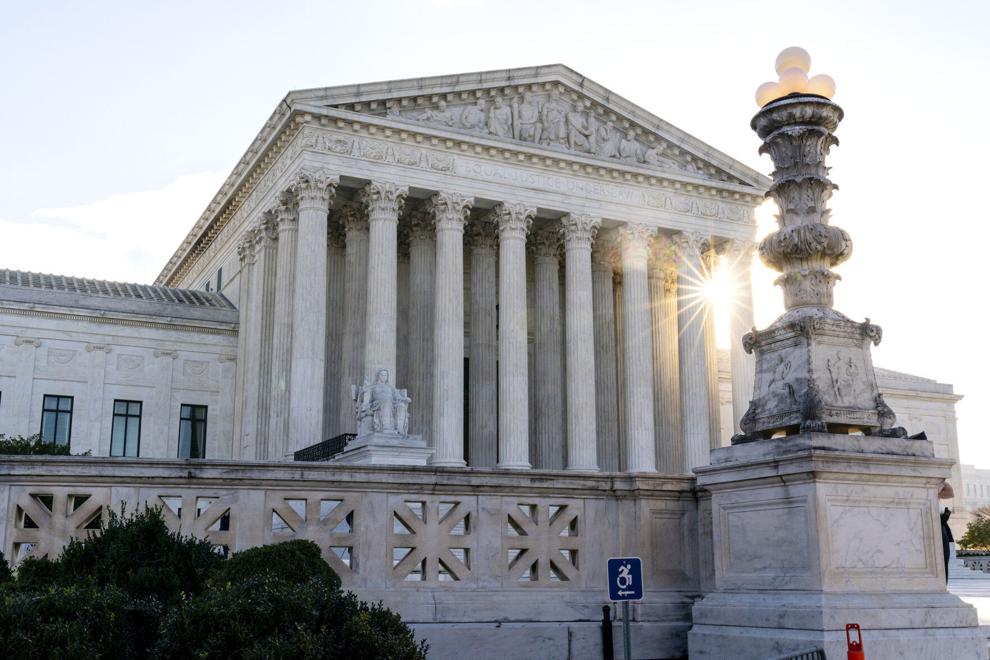 May 19, 2021: State-Tribal Litigation Fund bill passes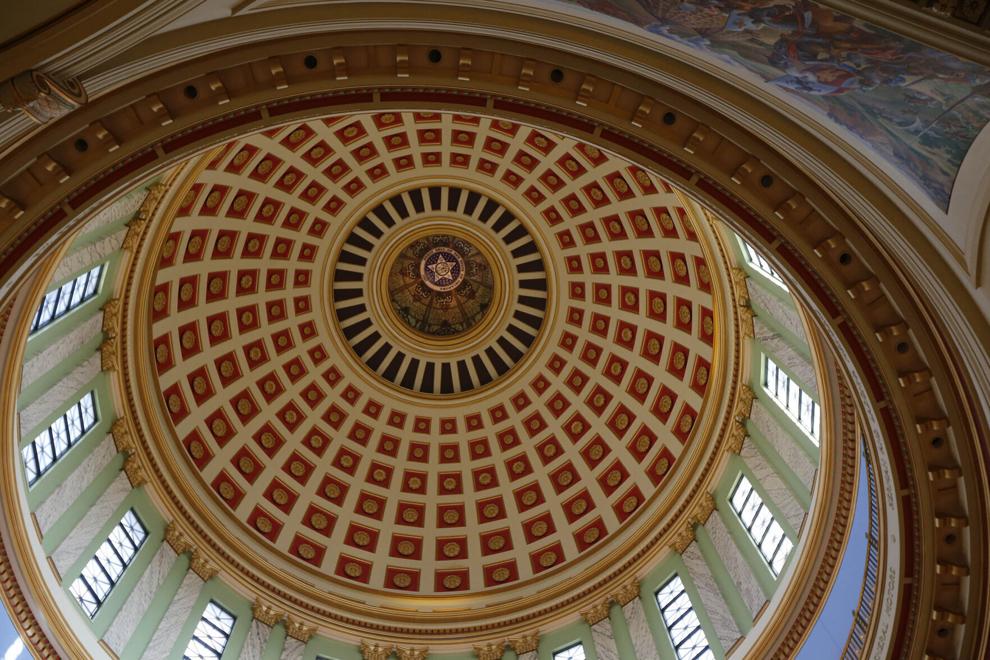 May 17, 2021: How Cherokee Tribal courts are handling the surge in cases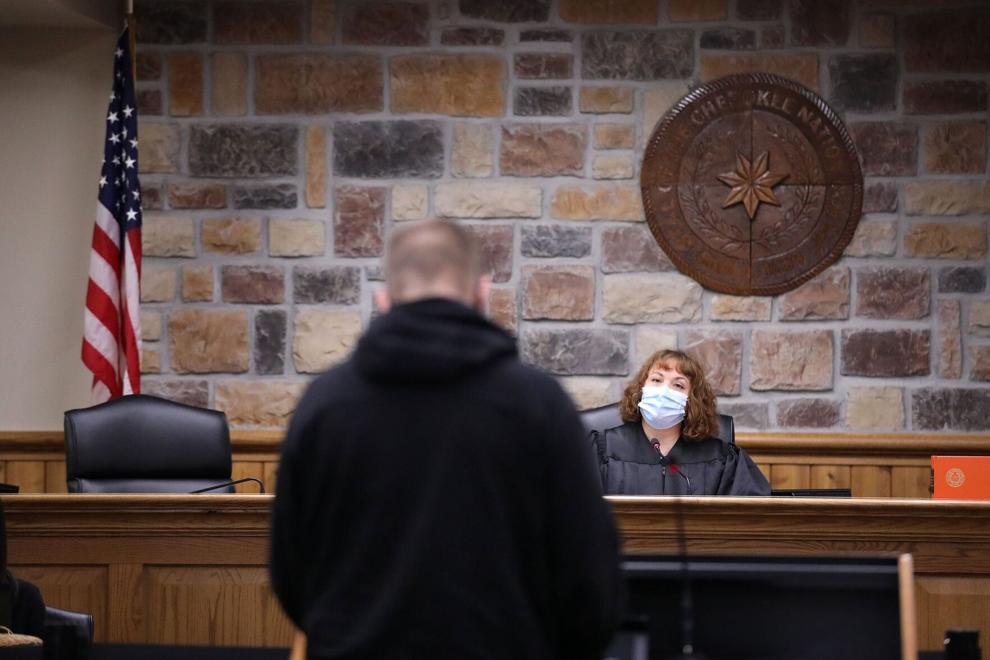 May 11, 2021: Oklahoma congressman's bill would allow tribes to compact with state on criminal jurisdiction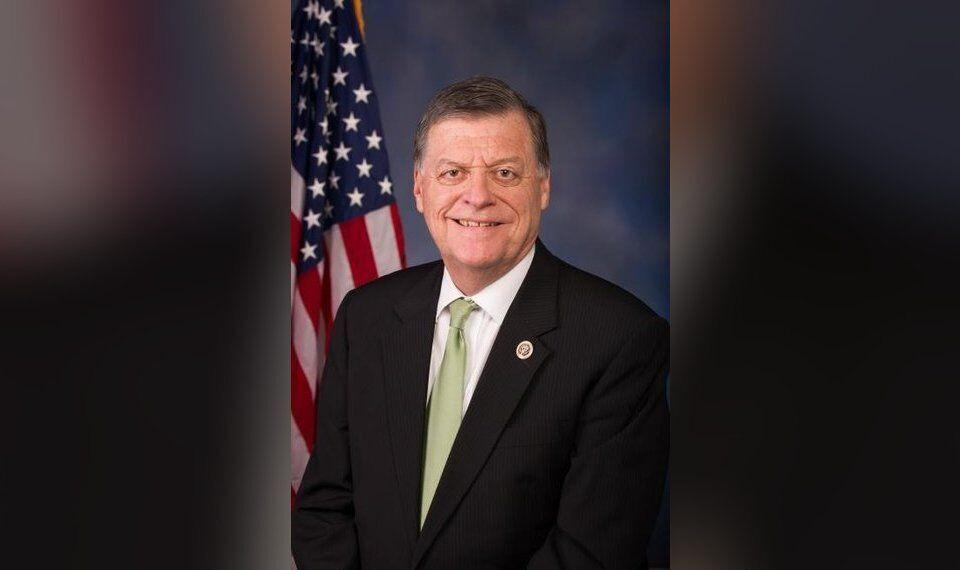 May 10, 2021: Cherokee, Chickasaw tribal chiefs announce support for federal legislation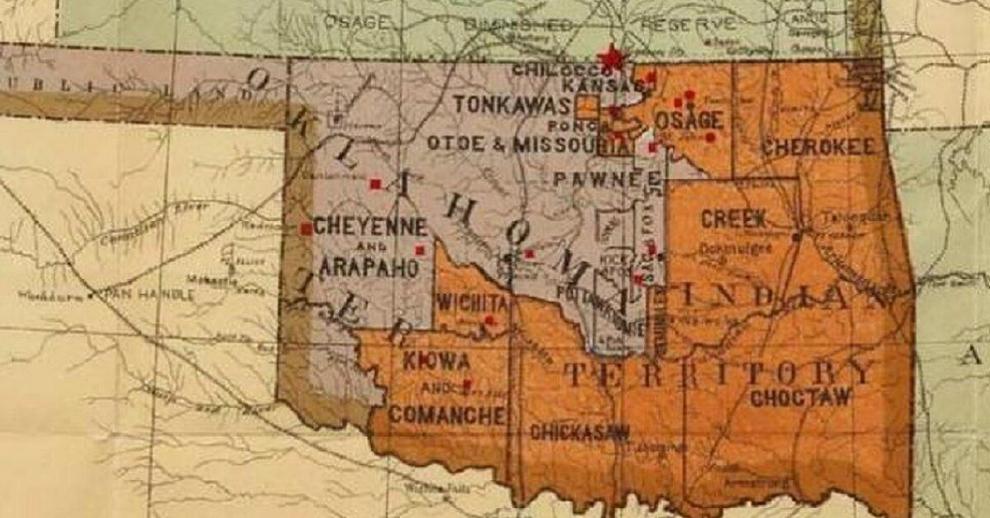 April 29, 2021: State appeals court overturns two more death sentences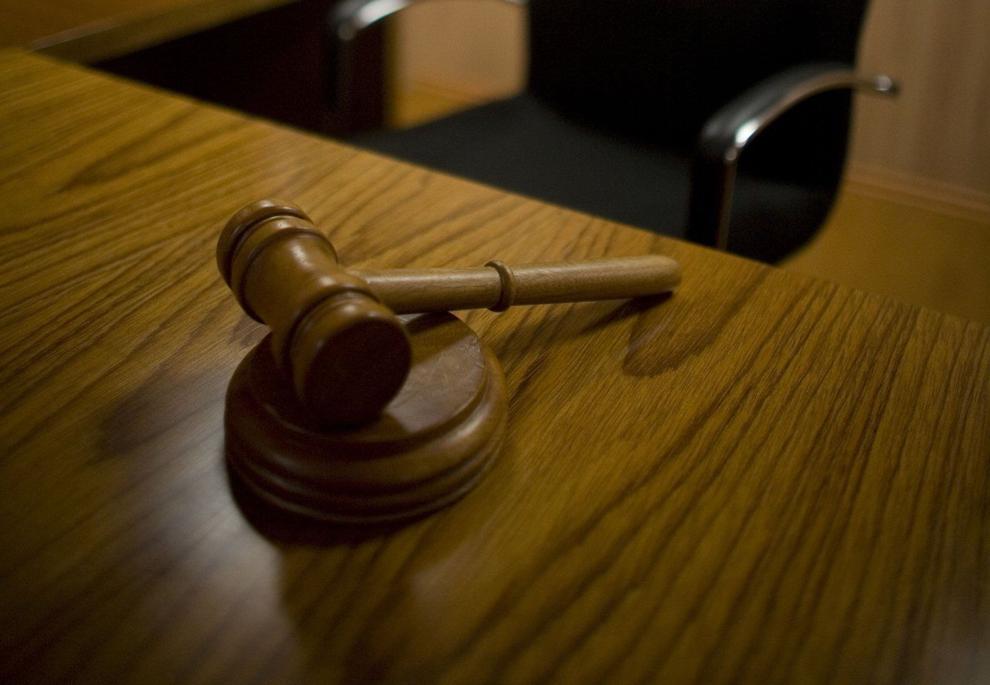 April 28, 2021: AG seeks to intervene in case of power plant objecting to property taxes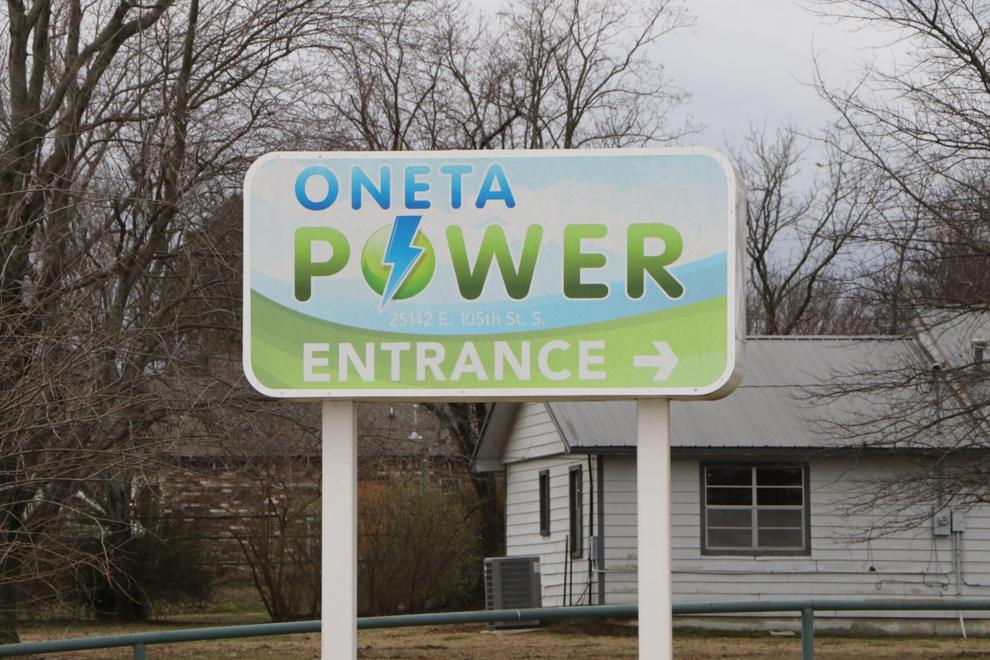 April 15, 2021: Appellate court rejects claims of two who failed to prove ancestry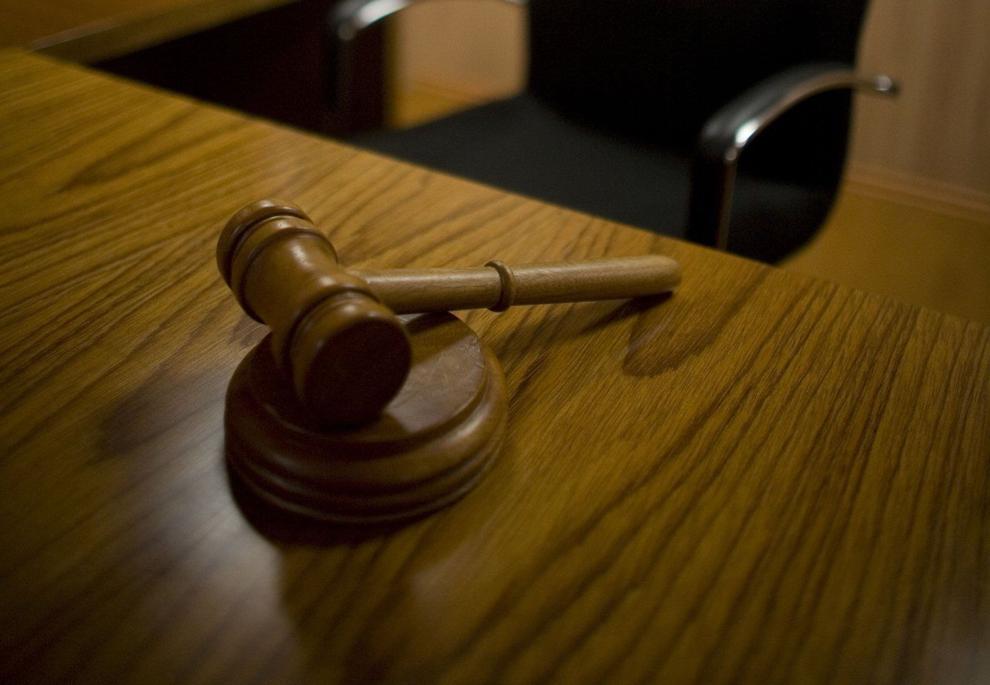 April 14, 2021: Chickasaws question Gov. Stitt's rhetoric about McGirt impact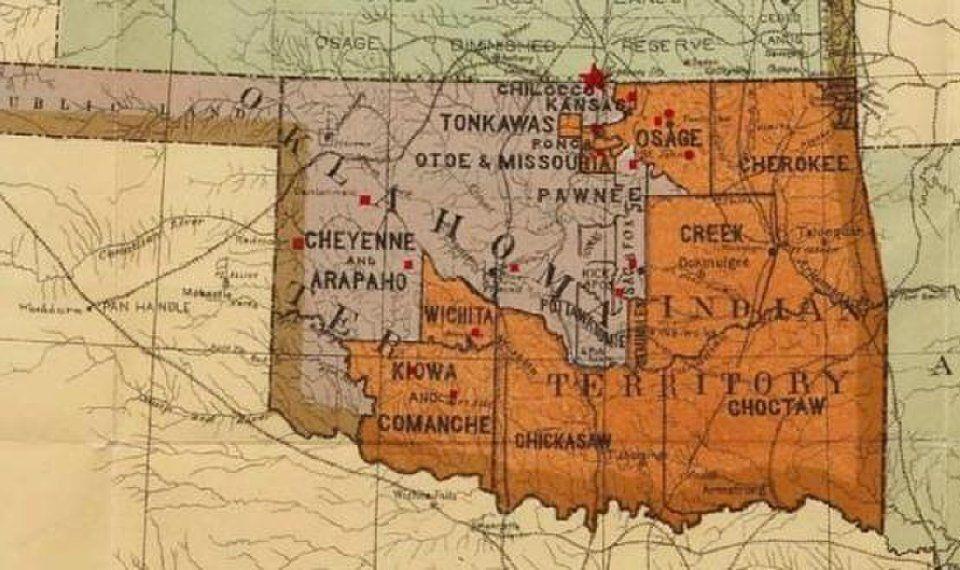 April 9, 2021: Four serving life sentences in state prison to get new trials
April 8, 2021: Death-row inmate's state conviction, sentence are in jeopardy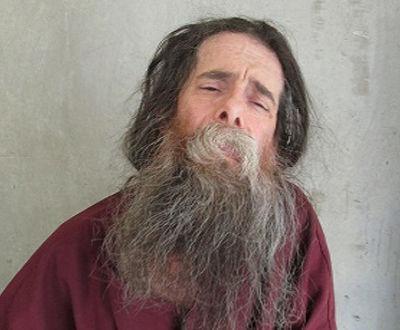 April 8, 2021: State appellate court dismisses five more cases on jurisdictional grounds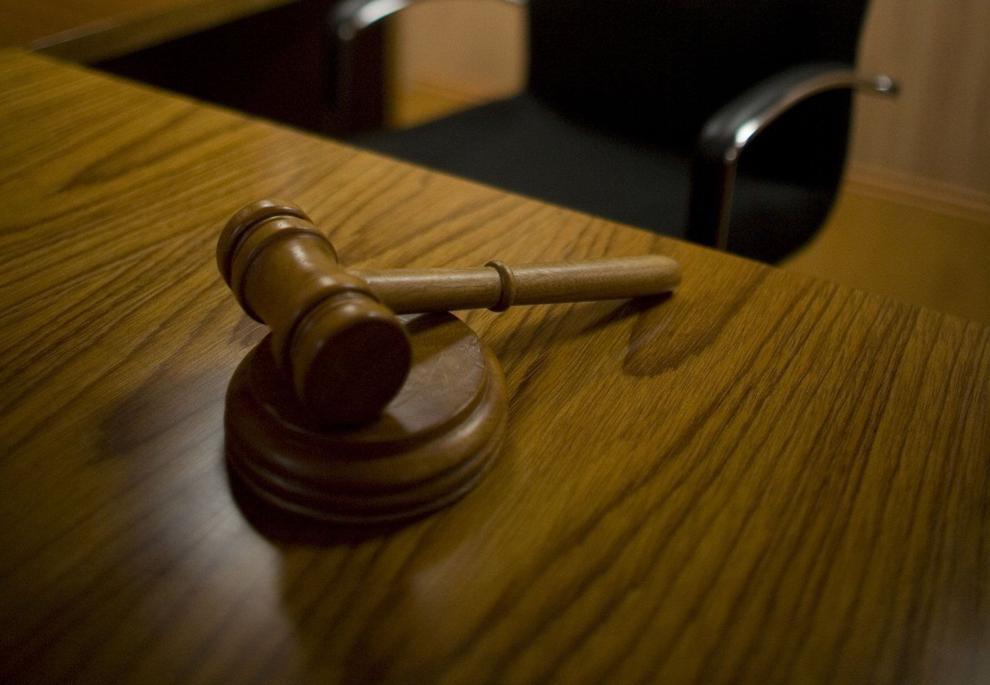 April 6, 2021: Cherokee AG says some cases dismissed by ruling could go unretried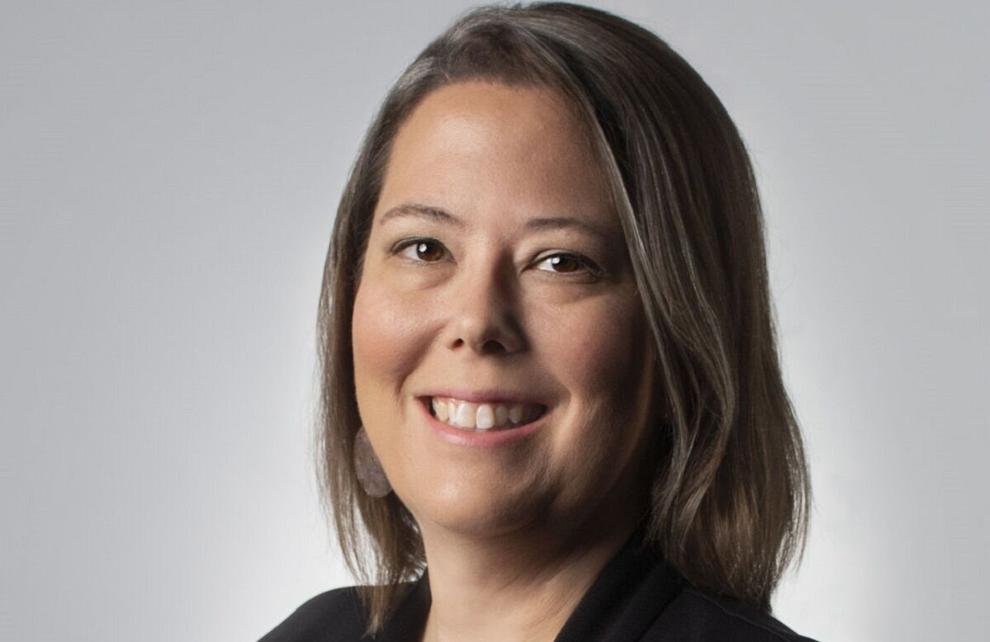 April 1, 2021: State appellate court expands McGirt ruling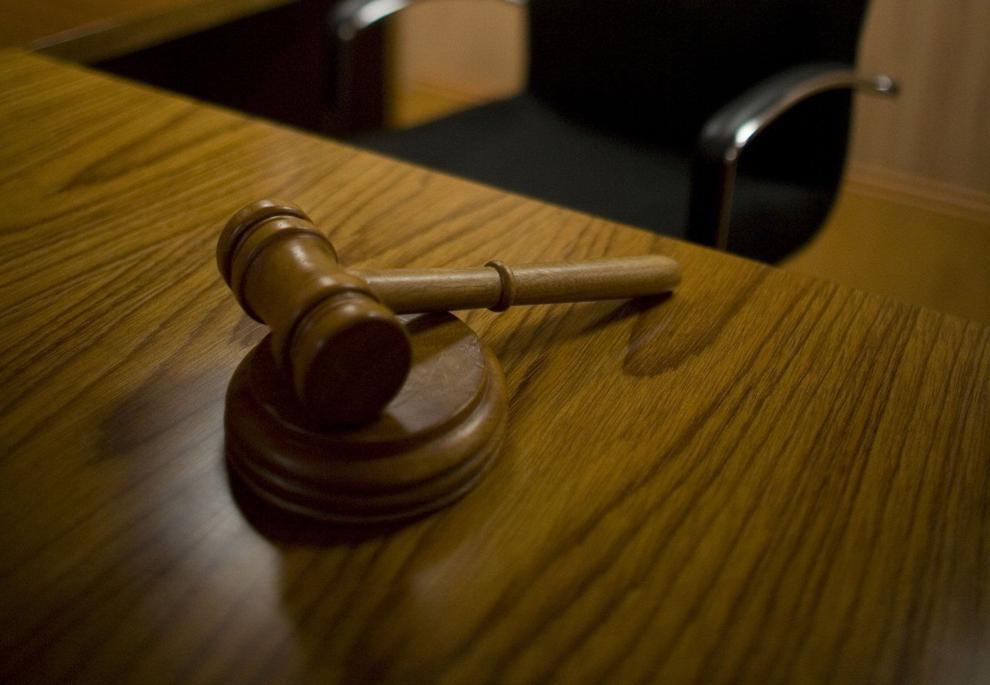 March 31, 2021: 'Fracture' in criminal system created by decision, Tulsa County DA says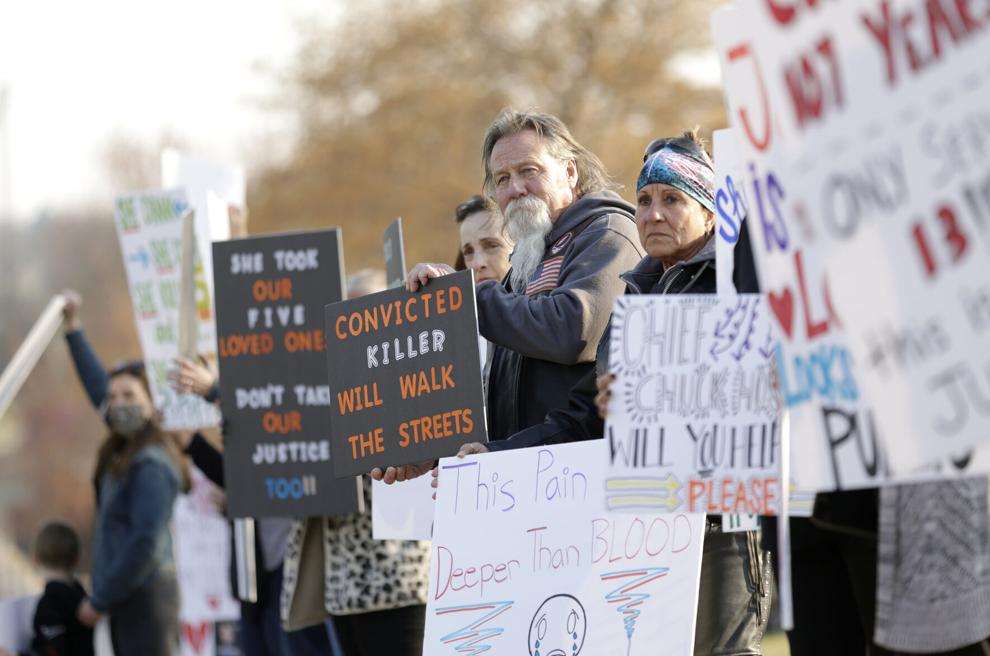 March 18, 2021: Manslaughter conviction for ex-Tulsa Police officer overturned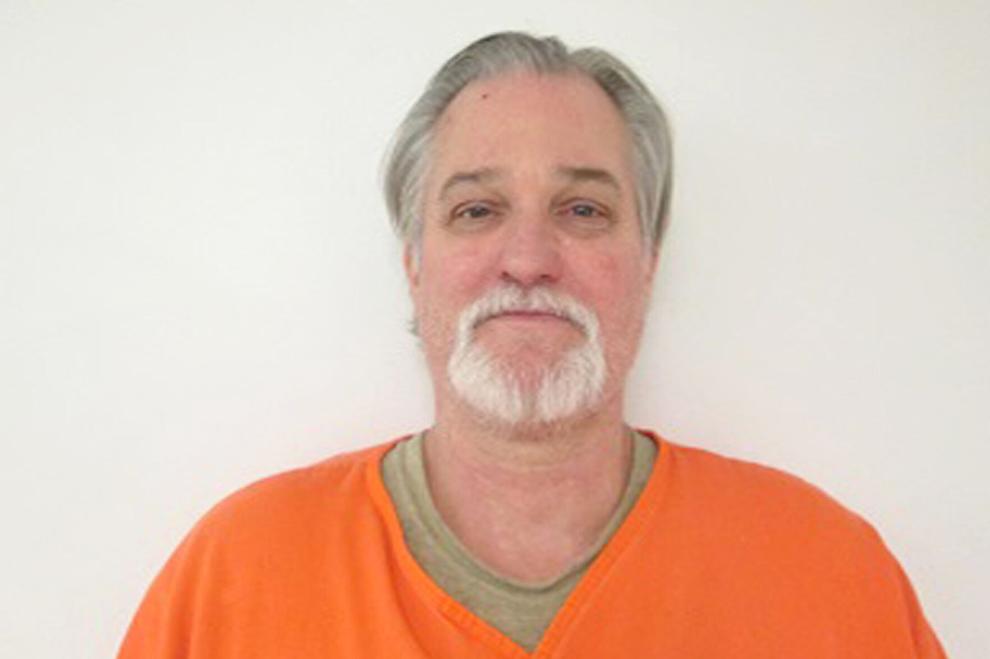 March 14, 2021: Broken Arrow power plant claims county has no authority to levy property taxes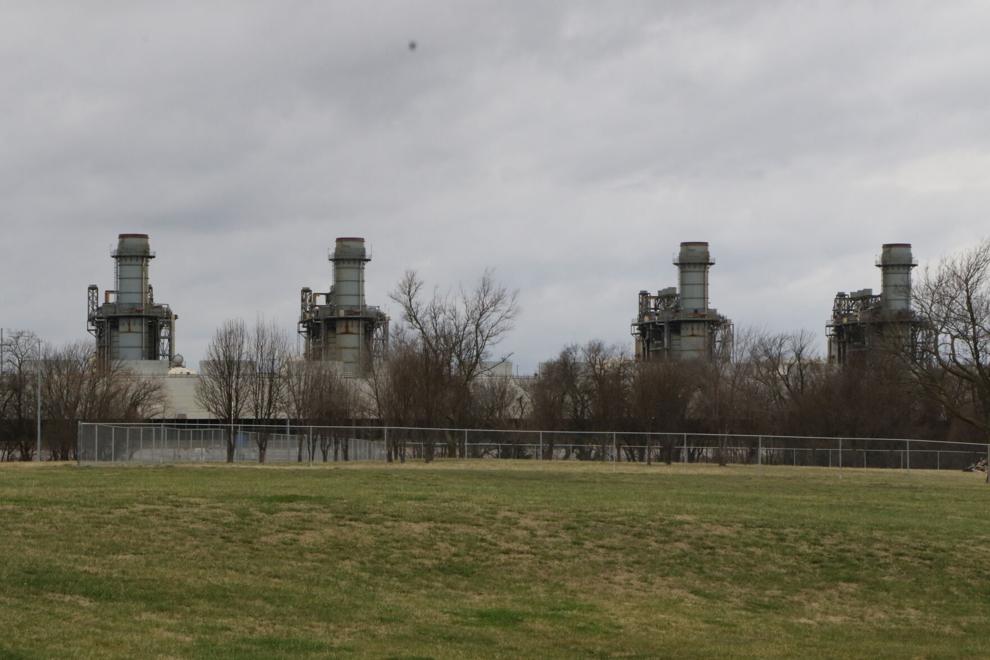 March 11, 2021: Court ruling means hundreds of state criminal cases will be shifted to tribal or federal courts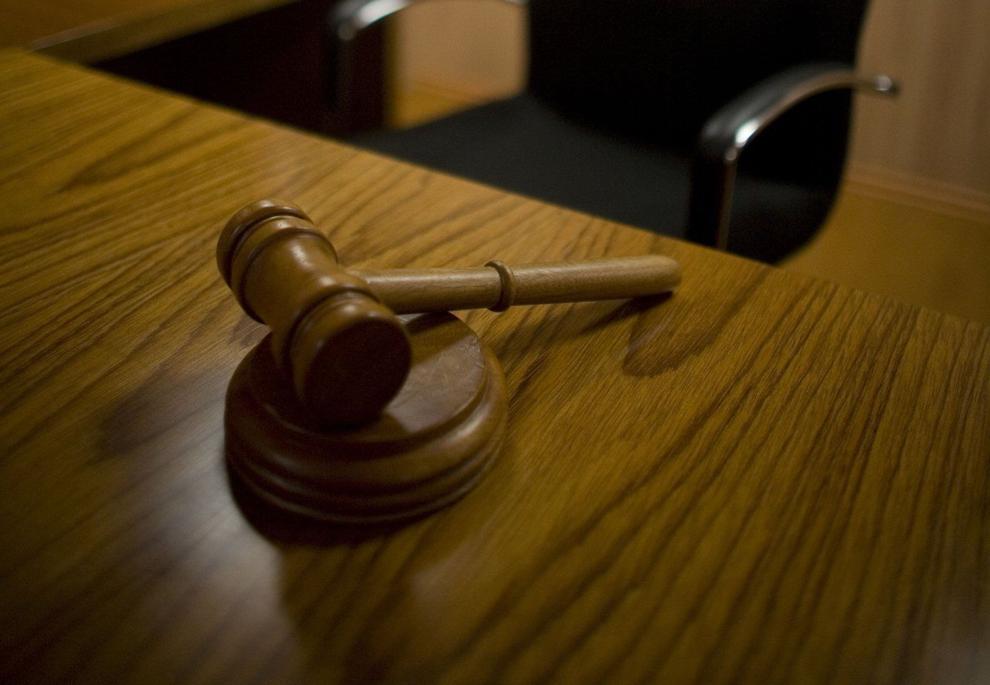 March 11, 2021: Cherokees expanding criminal justice system for larger role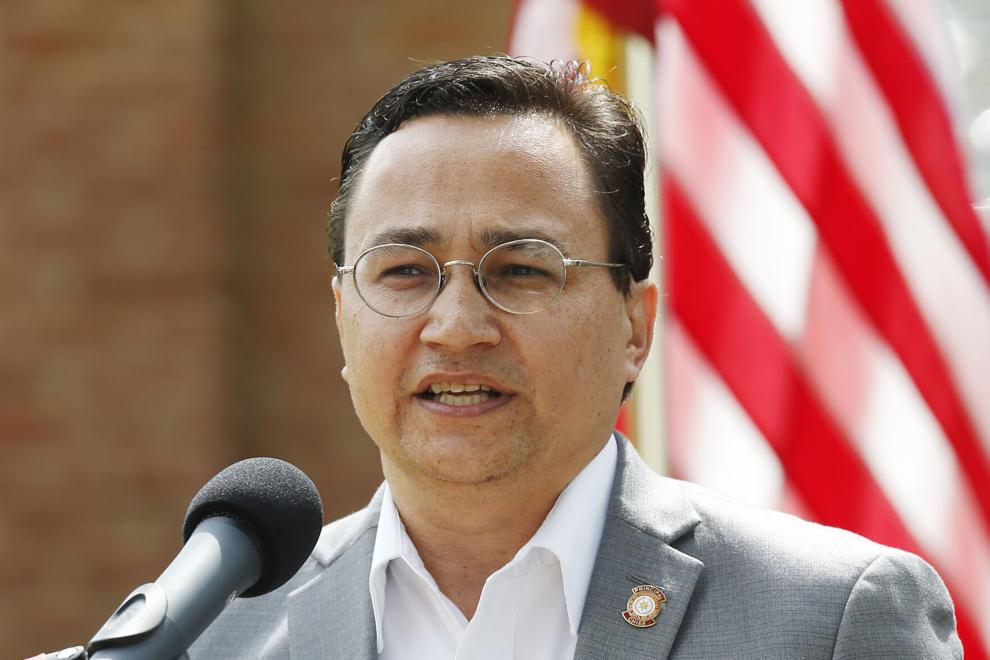 March 7, 2021: Former principal chief isn't happy as McGirt decision hits home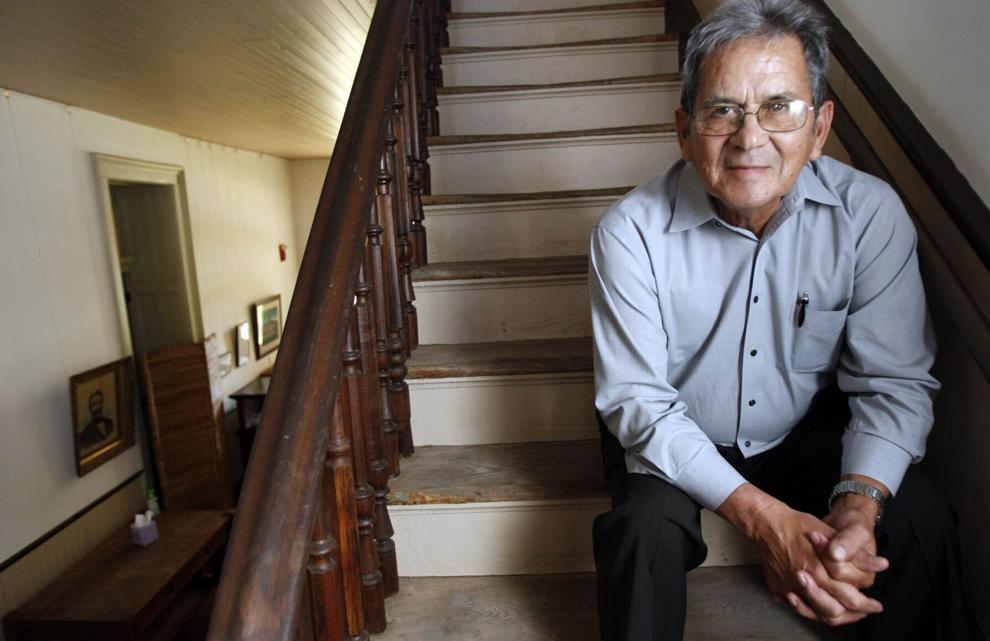 March 4, 2021: Rogers County judge dismisses over 100 criminal cases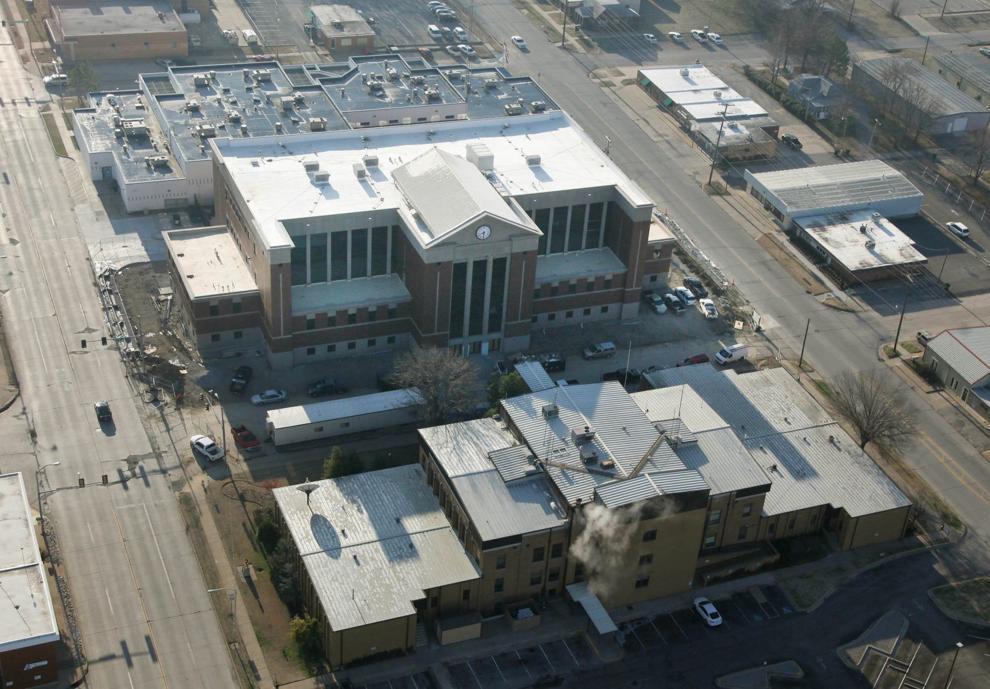 Feb. 1, 2021: Gov. Stitt takes on McGirt ruling during State of the State address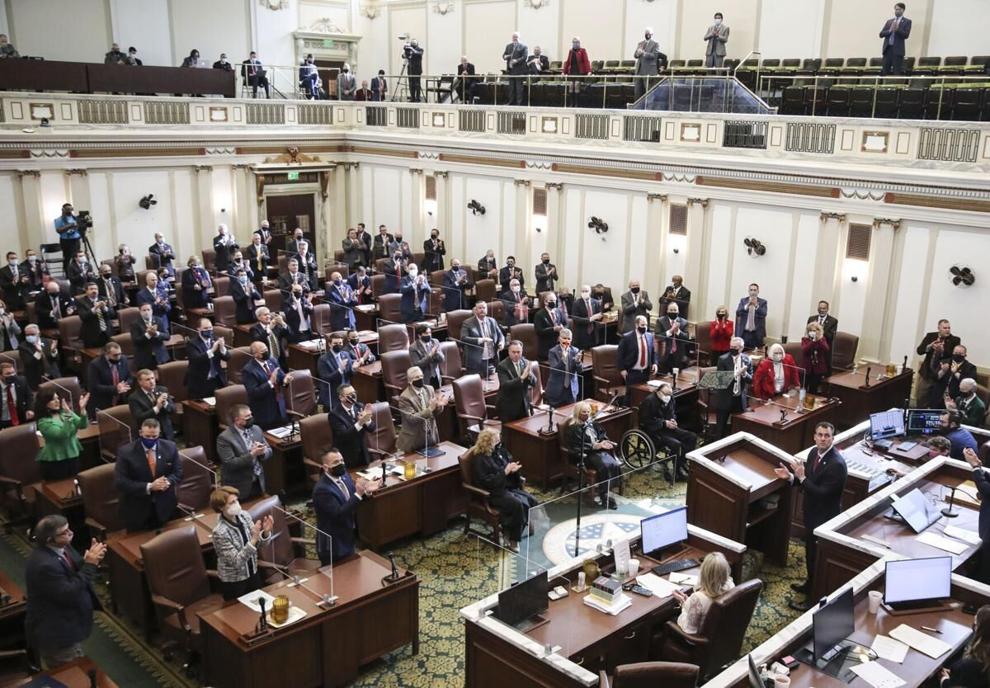 Jan. 28, 2021: McGirt decision impact on state oil and gas industry examined during OEPA briefing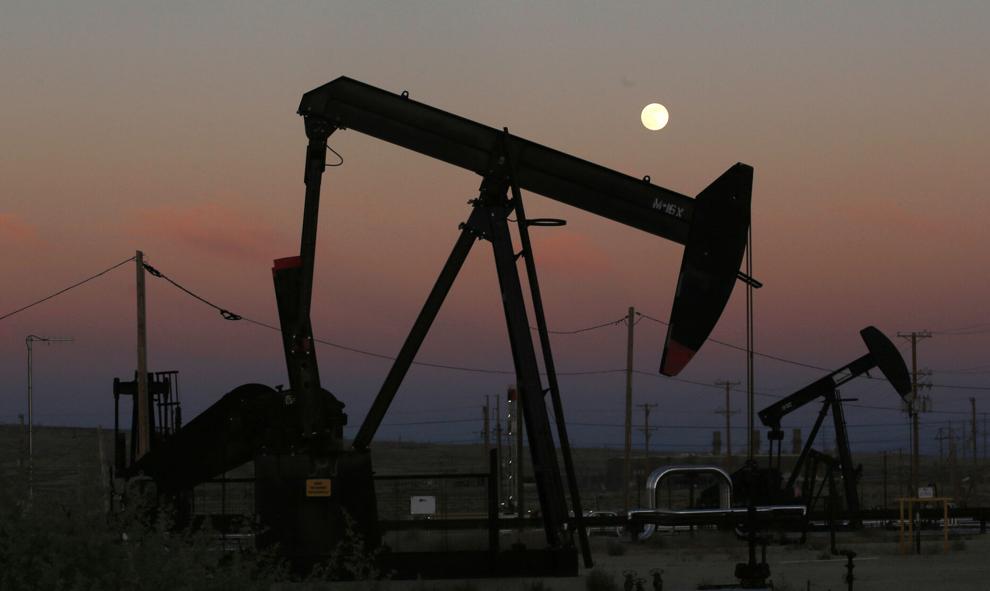 Jan. 23, 2021: Oklahoma governor urges tribes to begin negotiating issues
Jan. 15, 2021: Tribes want Congress to allow criminal justice compacts with Oklahoma
Jan. 8, 2021: Former Tulsa police officer's double-jeopardy, statute-of-limitations claims denied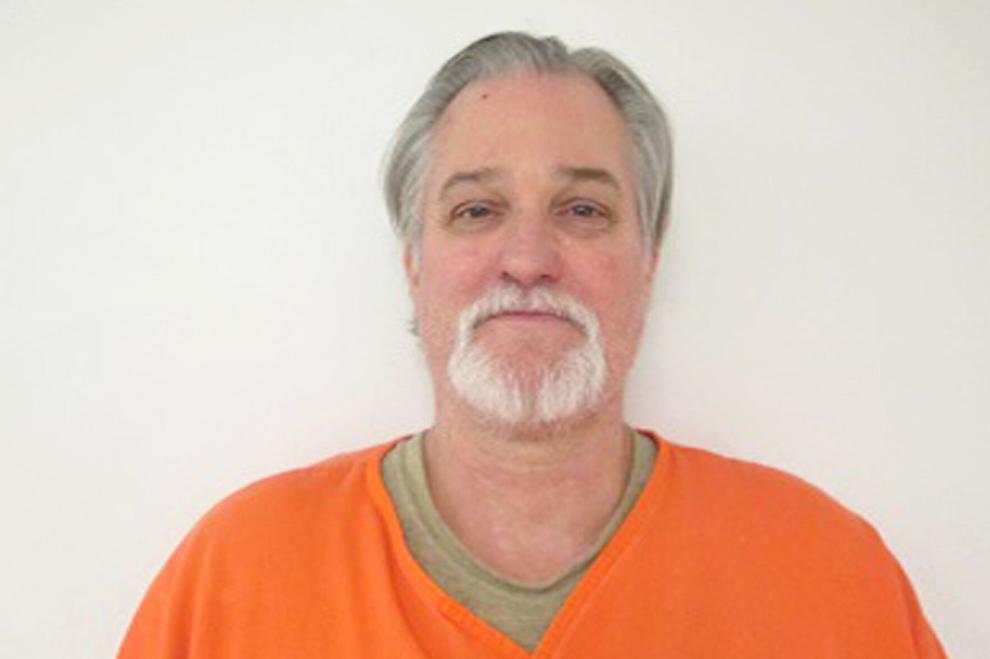 Jan. 4, 2021: McGirt decision results in record number of criminal federal filings in 2020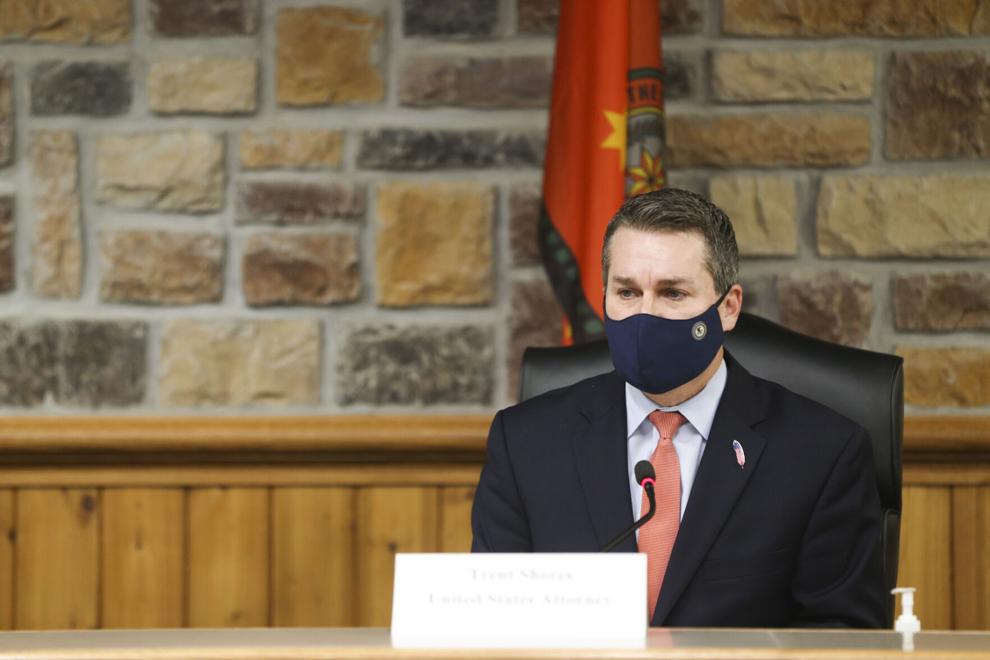 Nov. 7, 2020: Federal jury finds McGirt guilty in retrial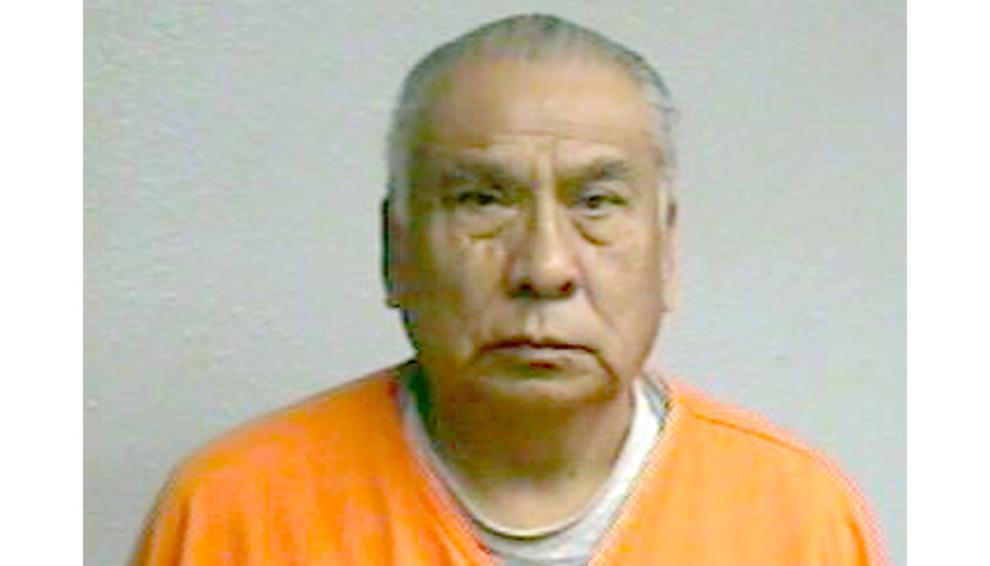 Oct. 23, 2020: Gov. Stitt panel releases principles for state-tribe relations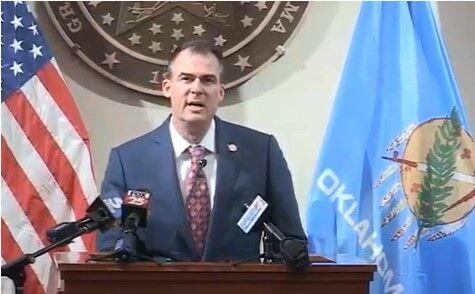 Oct. 5, 2020: McGirt ruling could have impact on state tax collections
Oct. 1, 2020: Attorney General Bill Barr meets with Cherokee Nation leadership, local federal prosecutors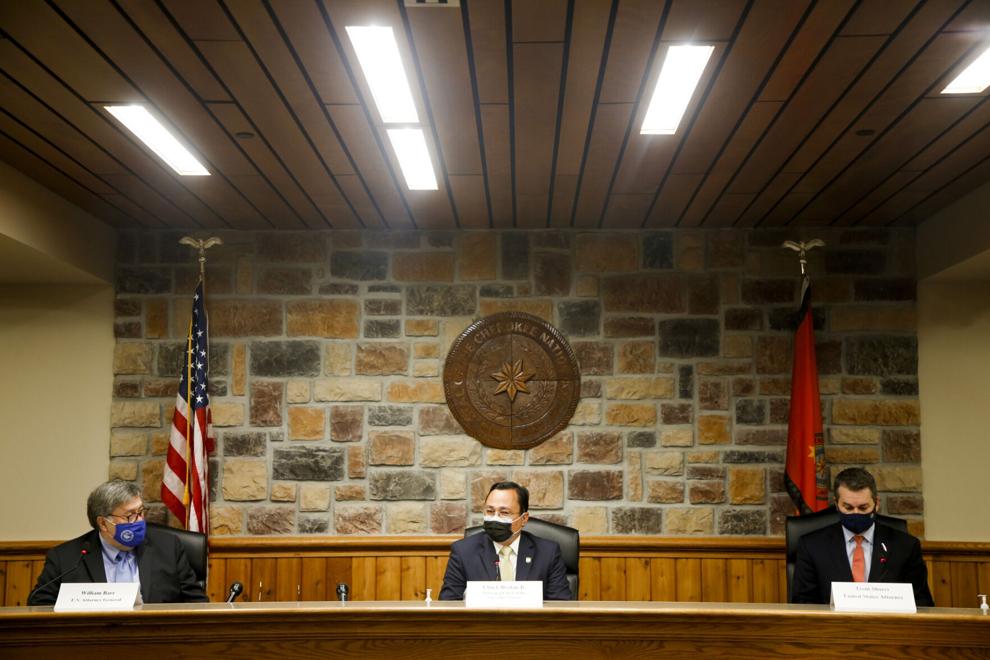 Aug. 29, 2020: Man charged in 1990s rapes freed due to McGirt ruling
Aug. 14, 2020: McGirt makes federal court appearance in child sex abuse case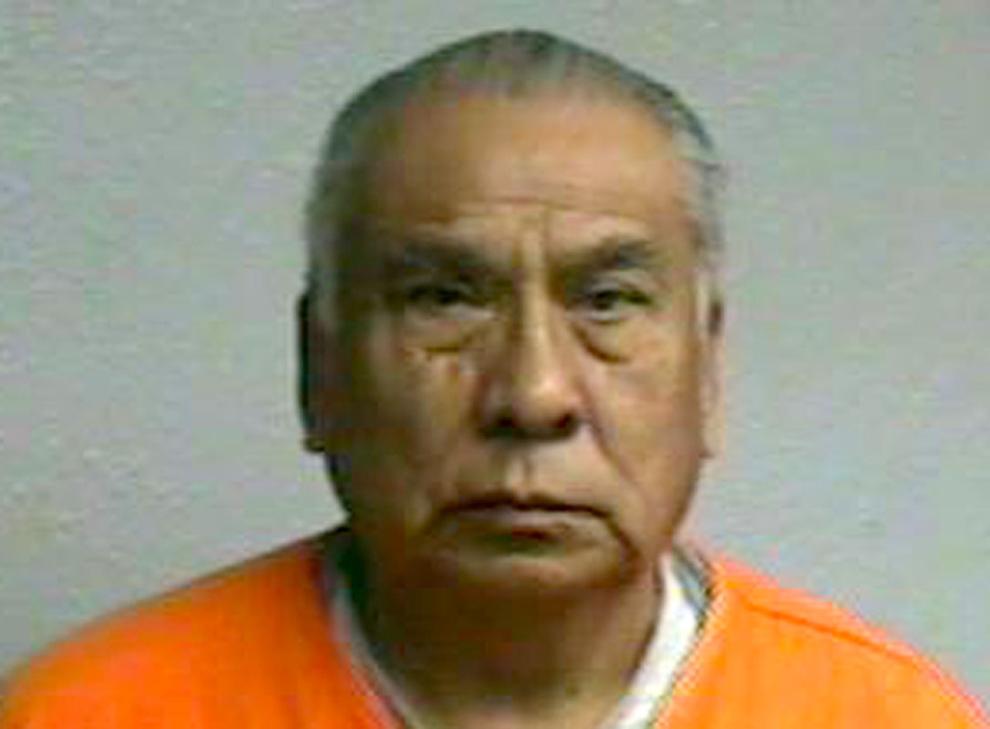 Aug. 7, 2020: McGirt-related murder cases increase Tulsa federal court's caseload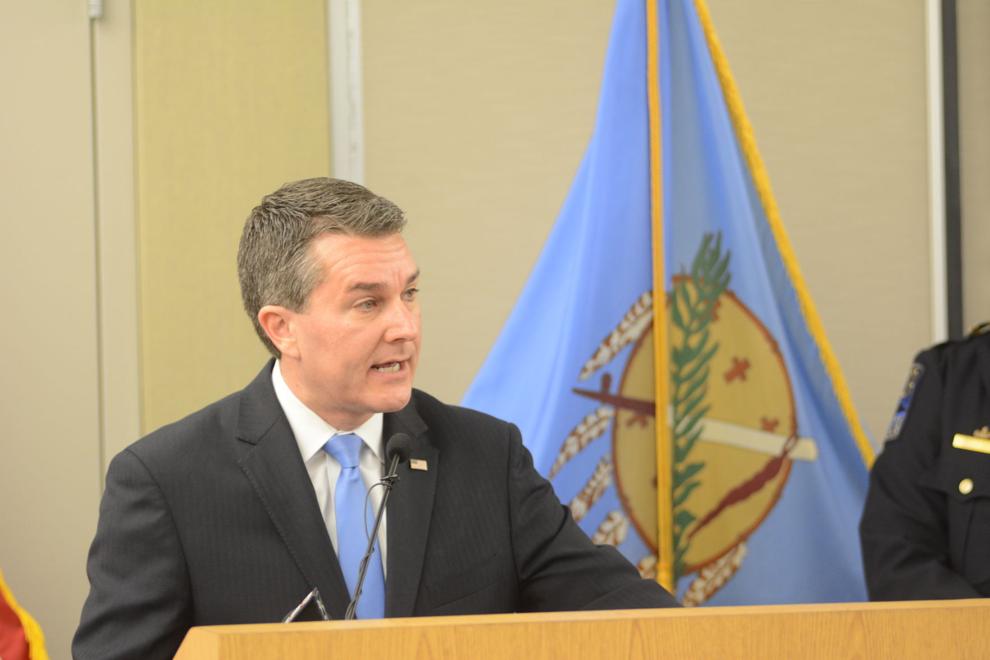 Aug. 1, 2020: Feds file charges against two men whose state convictions were overturned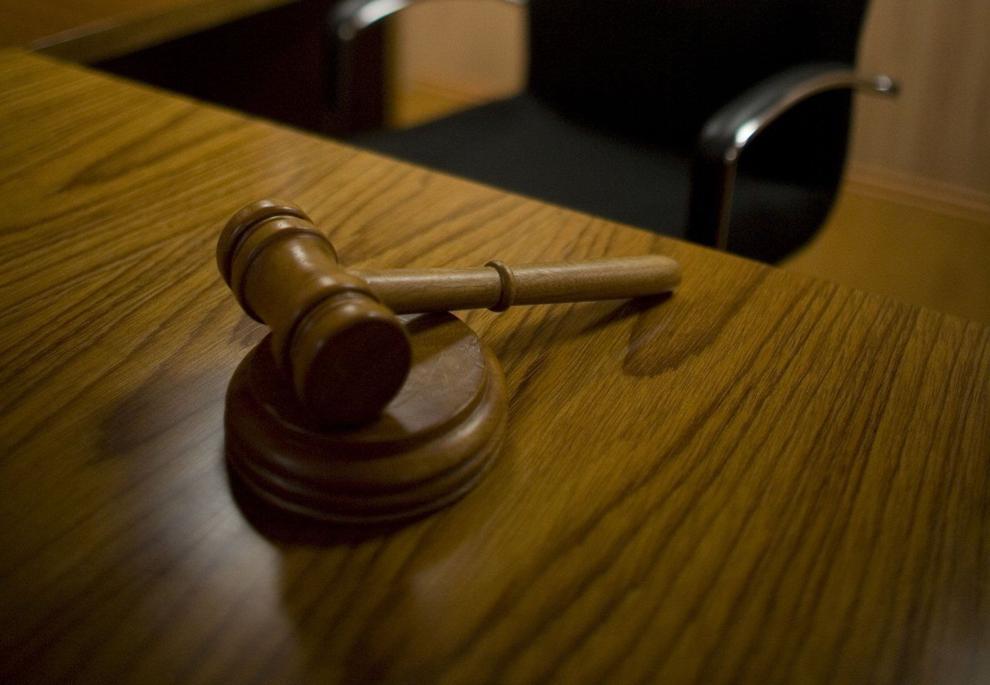 July 29, 2020: Attorneys general for Oklahoma, Cherokee Nation discuss ruling on 'Let's Talk'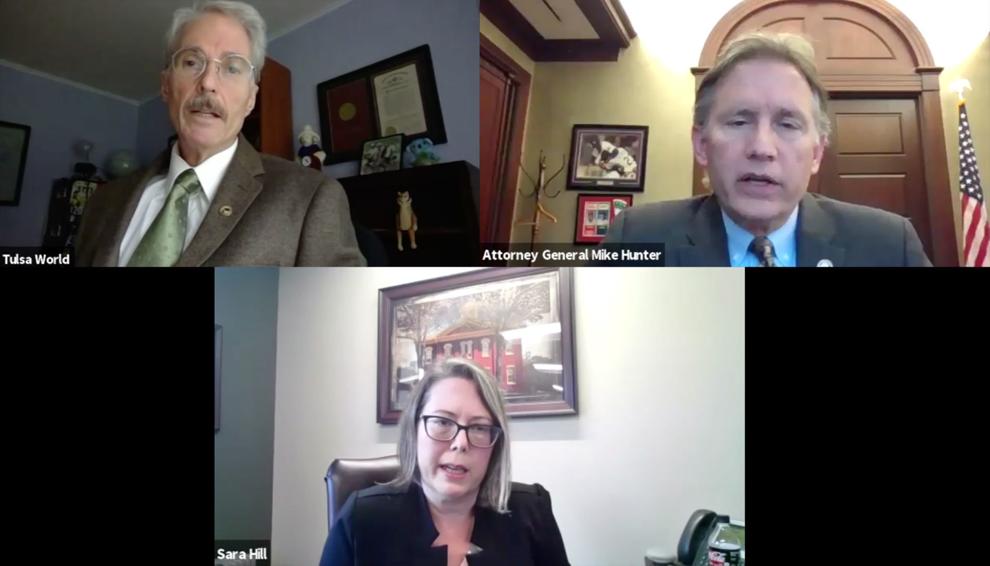 July 21, 2020: Gov. Stitt forms commission to study impact of decision on state
July 20, 2020: Oklahoma AG tracking scores of appeals that could be affected by decision
July 17, 2020: Attorney general, tribes reach agreement on jurisdictional issues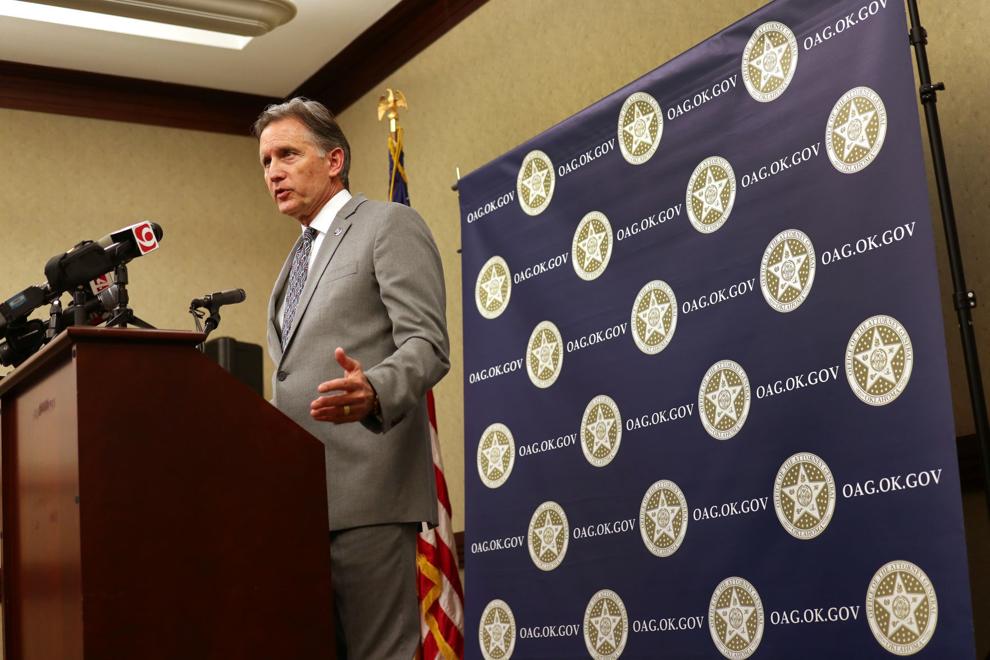 July 15, 2020: Ruling could affect case of mother charged with killing children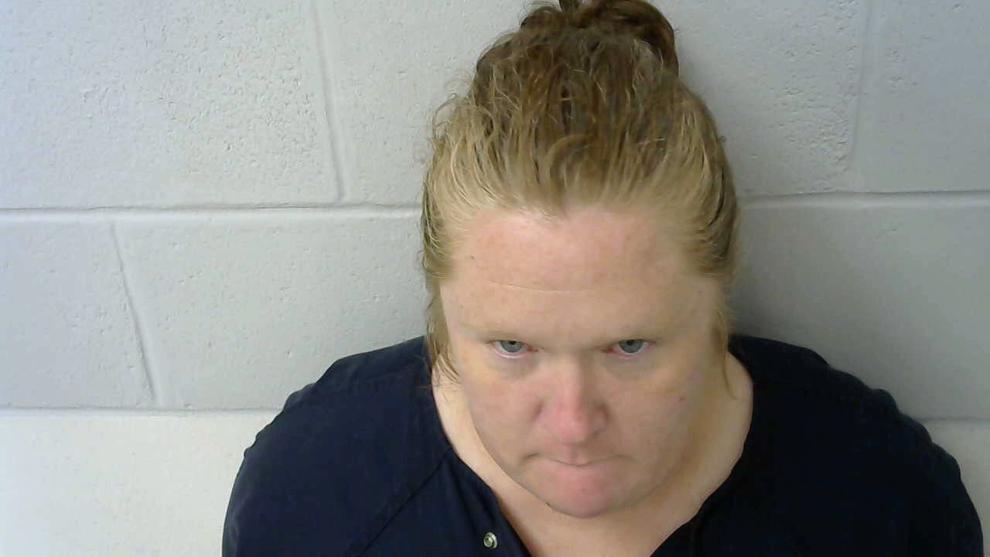 July 14, 2020: Homicide in Tulsa 'first real test' of decision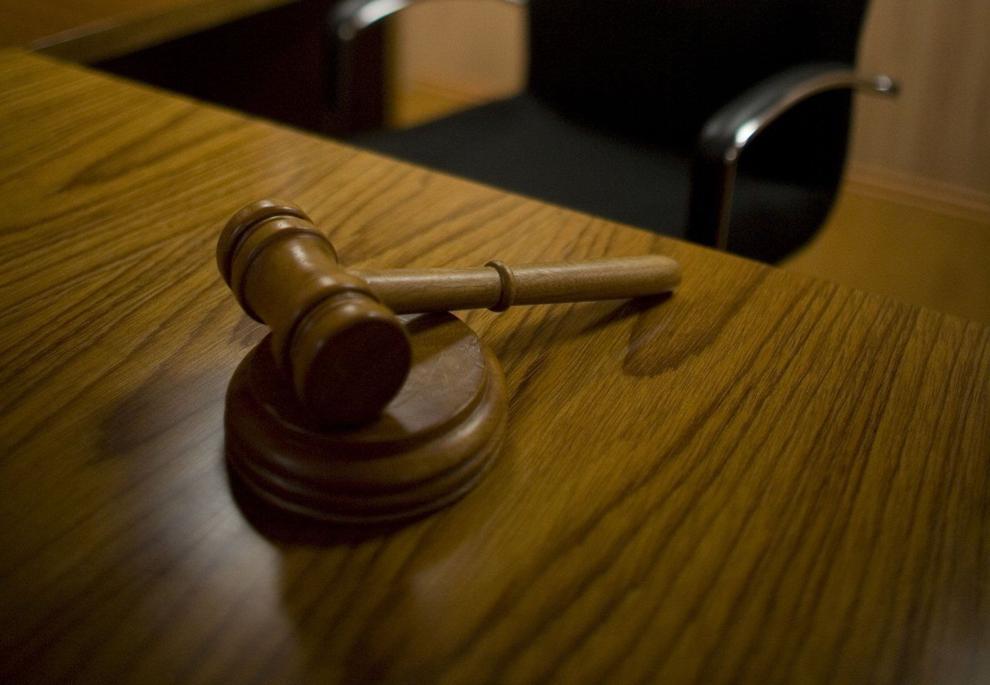 July 12, 2020: Decision to have little impact on nontribal residents, TU law professor says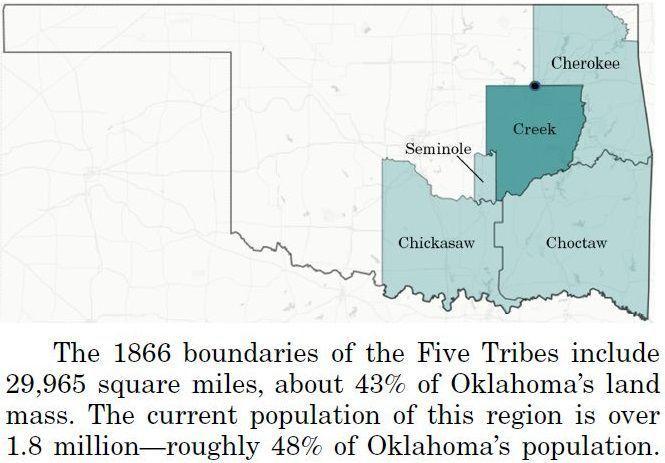 July 10, 2020: Tribal law expert calls ruling 'most important' in state history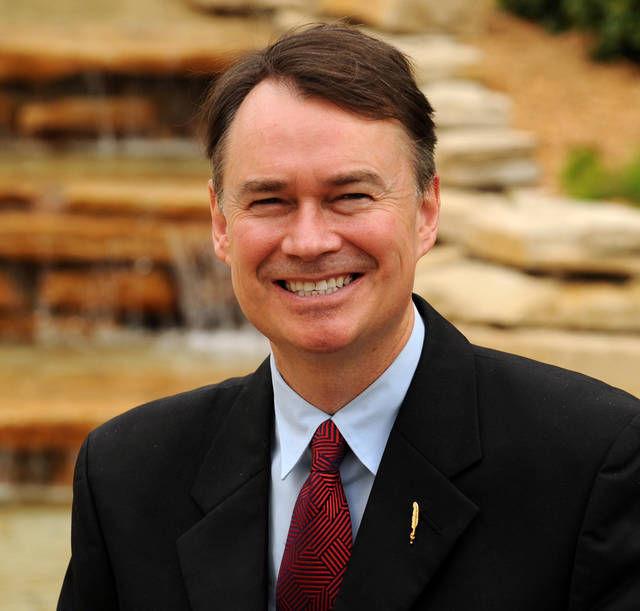 July 9, 2020: U.S. Supreme Court's 5-4 decision
December 2019: U.S. Supreme Court to hear McGirt v. Oklahoma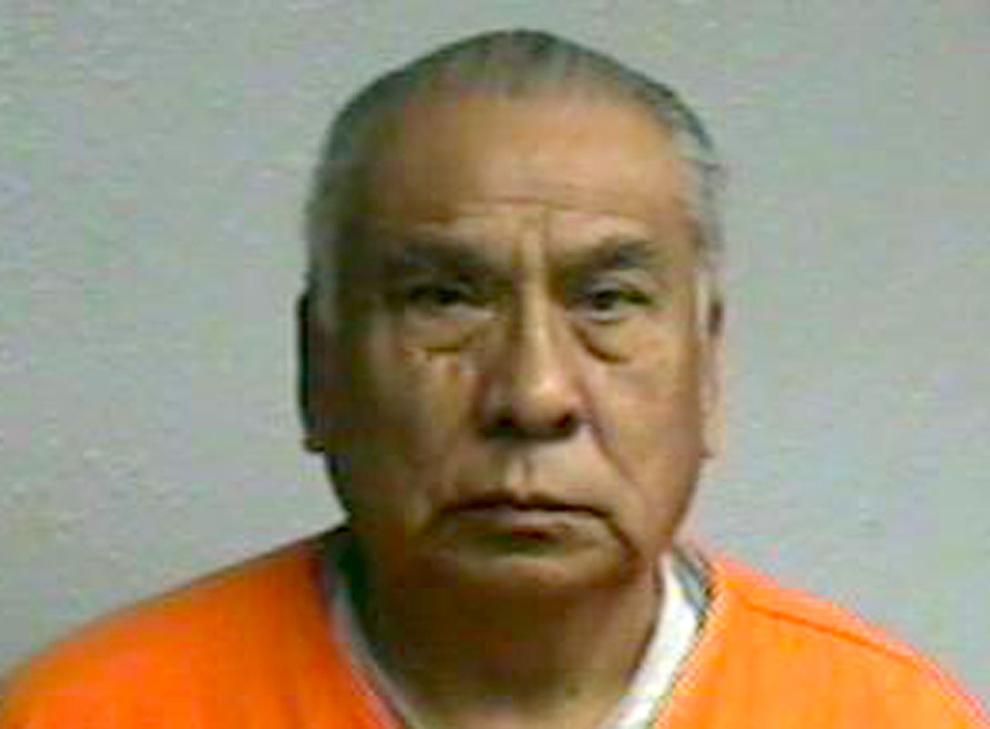 McGirt v. Oklahoma: Supreme Court decision and aftermath
Digital Offer: $1 for six months