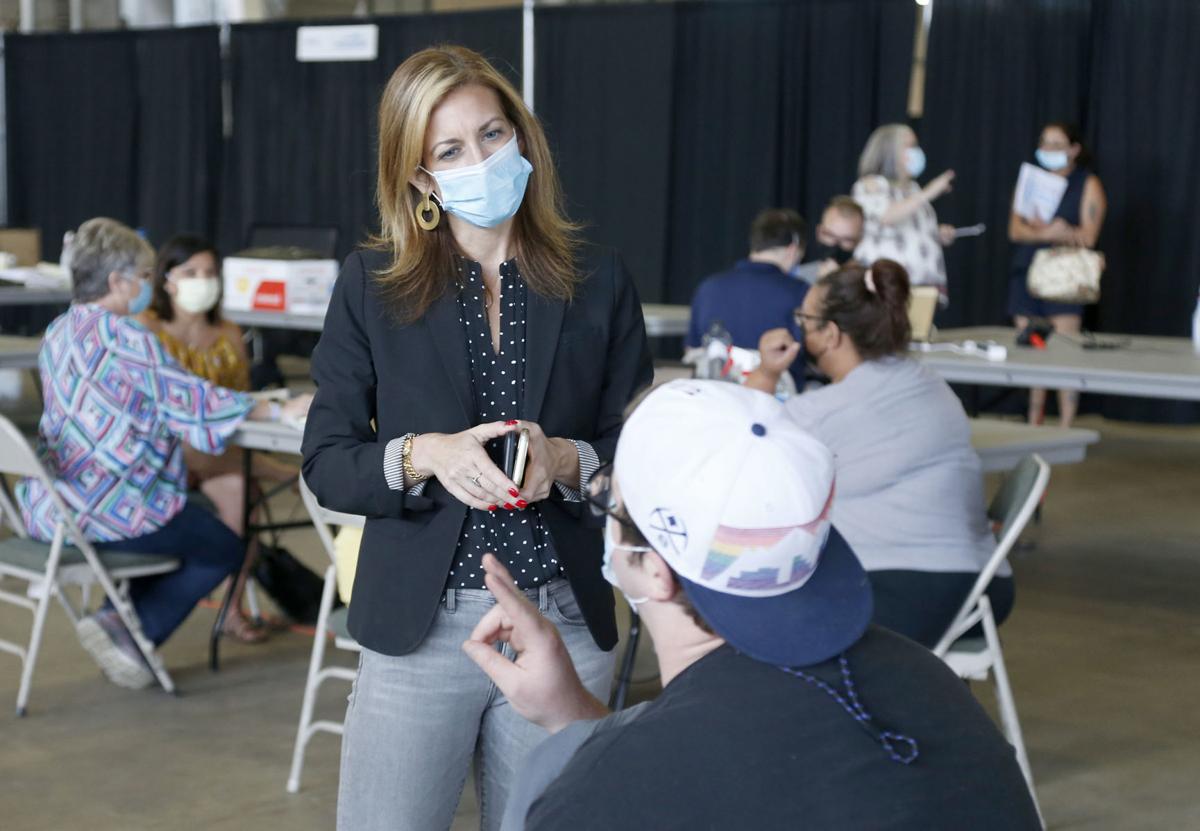 OKLAHOMA CITY — The Oklahoma Employment Security Commission began processing an additional $300 a week in federal unemployment benefits this week for those affected by COVID-19, said Shelley Zumwalt, executive director.
The $300 benefit, called Lost Wages Assistance, is on top of the regular state and federal benefits.
The maximum without the extra $300 is $539 a week, she said.
"Our federal partners allowed the benefit from Aug. 1 through Sept. 5," she said.
It is expected to affect about 100,000 people, she said.
"To be eligible, you have to have received at least $100 in benefits each week of any benefit type and you must be unemployed due to COVID-19," she said.
Zumwalt said the benefit was authorized by an executive order signed by President Donald Trump.
The funds are distributed by the Federal Emergency Management Agency rather than by the U.S. Department of Labor, she said.
"The state works with our federal partners to distribute federal benefits to citizens," Zumwalt said. "The amount is determined at a federal level, and the state is responsible for executing their requirements to receive benefits."
The action comes after the $600 in additional emergency federal benefits expired in July.
"Right now, I think it is sort of a stop-gap measure and we will still need Congress to act for another stimulus package, especially in states like Oklahoma," said House Minority Leader Emily Virgin, D-Norman.
While Oklahoma businesses technically can be open, a high number of COVID-19 cases is preventing some people from frequenting those businesses, she said.
"Even though they are open, a lot of people and businesses are still suffering, so we still need that federal help," Virgin said.
Senate Appropriations Committee Chairman Roger Thompson, R-Okemah, said the business climate in the state is improving.
"Right now, I am encouraged," Thompson said.
He said he does not believe that an additional stimulus package is needed.
"I feel like jobs are out there and as long as we are providing those type of unemployment benefits, people are not going back to work," Thompson said.
Charlie Hannema, a spokesman for Gov. Kevin Stitt, said that "the governor is pleased to see Oklahomans receiving the additional benefits from the LWA program and is grateful for the hard work of OESC employees to update their system to process these payments."
"As Oklahoma's unemployment rate is one of the lowest in the nation, the governor will continue to support OESC's efforts to ensure Oklahomans have access to reemployment services or training for a new career."
---
Concerned about COVID-19?
Sign up now to get the most recent coronavirus headlines and other important local and national news sent to your email inbox daily.