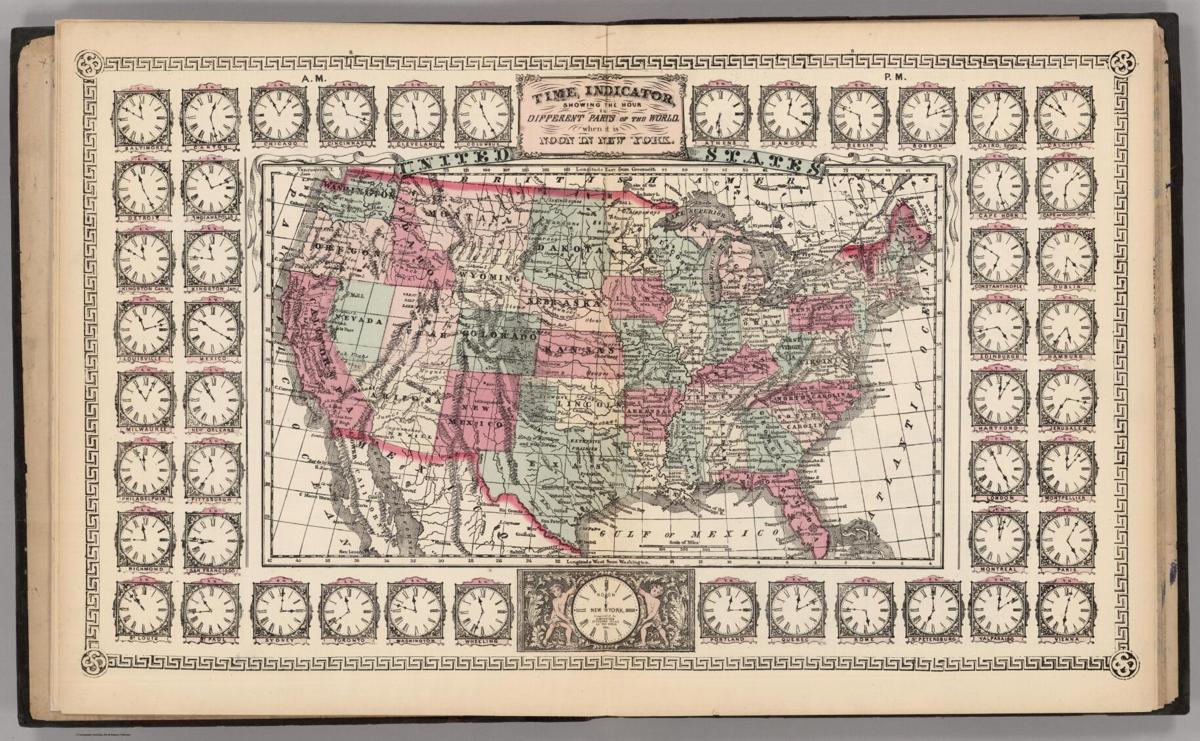 In retrospect, and probably even at the time, the chances of success were slim indeed: creation of an all-Black territory and eventually a state out of a hunk of the United States already deeded to American Indians and an object of lust for white settlers, cattlemen, land speculators and railroaders.
Many Oklahomans know something of such efforts in the late 1880s and early 1890s, led by an ambitious African American named E.P. McCabe.
Much less known is that as early as 1866, a bill was introduced into Congress calling for the creation of the Territory of Lincoln out of what is today the state of Oklahoma. The same bill was introduced in 1867, in both cases by U.S. Rep. William Lawrence, an Ohio Republican not to be confused with an Ohio Democratic representative of the same name from the same era.
Neither bill seems to have gotten out of committee, and it's hard to tell how serious Lawrence was about his proposal, but it got enough attention that at least one widely circulated map published in 1867 printed the name "Lincoln" across the area that ultimately became Oklahoma.
The bills, which seem to have been identical, specified that all territorial officers and voters were initially to be "American citizens of African descent." Once elected, the territorial legislature would decide eligibility.
Lawrence's Territory of Lincoln soon became hardly so much as a footnote in history, but its existence, even as no more than an idea, excites Ron Graham, a genealogist and historian who kept poking and pulling until he got to the bottom of a tale he heard long ago.
"They were going to put us right here, like Adam and Eve in Eden," said Graham, whose ancestors include Muscogee (Creek) Nation freedmen.
"I believe it would have been a bigger, grander version of Black Wall Street," Graham said.
Graham began looking into the matter decades ago after a conversation with the late Robert Littlejohn, a Tulsa landman and historian. The search eventually led Graham to the National Archives, where researchers found a copy of Lawrence's bill with the congressman's own handwriting on it.
The idea of a separate territory or nation for African Americans had already been around for some time. Some saw it as a way to free Blacks from oppression and allow them to flourish on their own; others viewed it as a way to remove Blacks from white society, an extreme form of segregation that would likely still be controlled economically and politically by the white majority.
"This idea of an area set aside, an all-Black state, where Black people would have the power to govern themselves, to create their own economy, to create their own rules and regulations, was something Black people hoped for," said Karlos Hill, associate professor and chair of the Clara Luper Department of African and African American Studies at the University of Oklahoma.
"After slavery, there was the hope of 40 acres and a mule, that they would have a measure of economic independence," said Hill.
"It didn't happen. What happened was sharecropping. What happened was peonage. What happened was poverty."
Forced into farm labor under conditions not much different than slavery, Southern African Americans tried to find refuge on western homesteads or in the industrial north.
Lawrence's motives are unclear, but his idea of turning Indian territory into a Black state did not go away. Two decades later, McCabe took up the cause.
Born free in New York and raised in New England, he came west and was instrumental in creating some of Oklahoma's all-Black towns, and in founding what is now Langston University.
McCabe found few sympathetic ears in the territory or in Washington, however, and by 1908 he had thrown up his hands in frustrated surrender.
Oklahoma became Oklahoma, not the land of Lincoln.
---
Video: Aug. 21 groundbreaking of Greenwood Rising
Gallery: The 13 historic all-Black towns that remain in Oklahoma