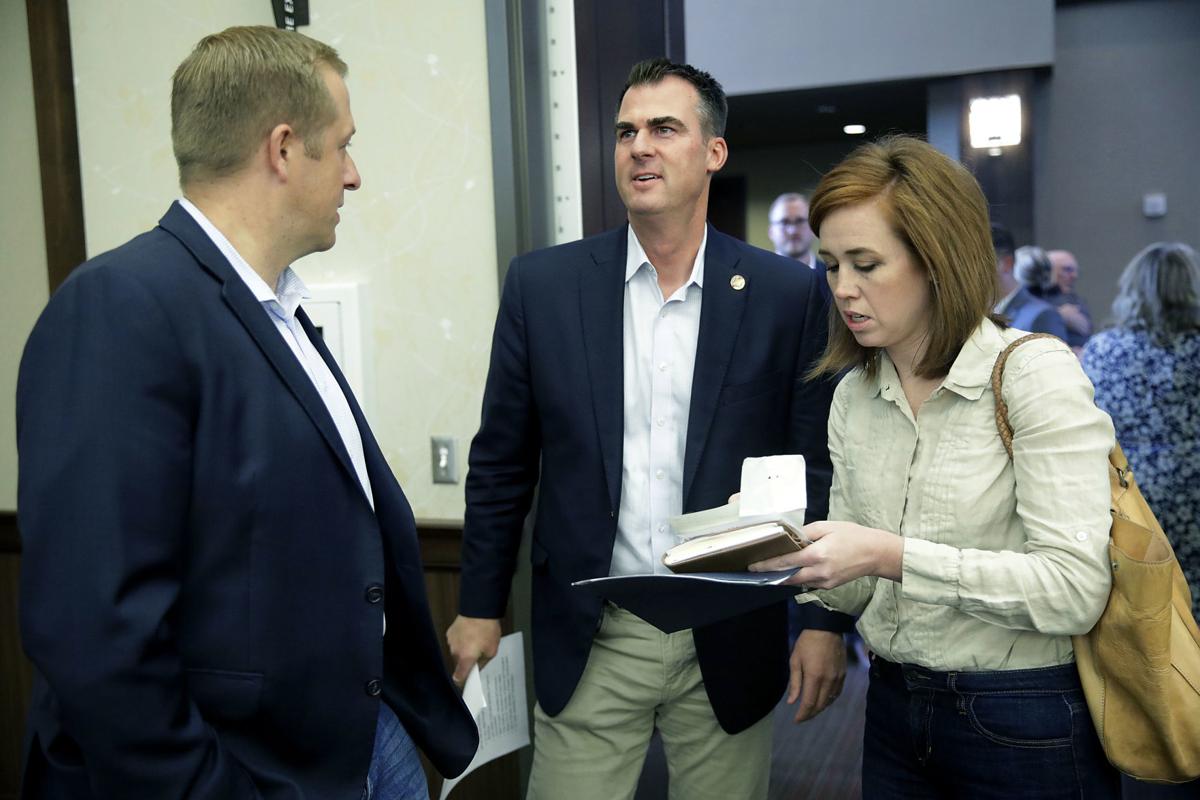 Gov. Kevin Stitt's senior policy adviser announced Monday that she is transitioning out of office to support his vision in a different, undisclosed capacity.
Donelle Harder said in an email that the 2½ years she has spent on Stitt's team have been "incredible."
"Governor Stitt is the right leader for this moment in Oklahoma's history," Harder said. "As a young professional and mother of two young children, I continue to be hopeful of where this state can go with a Governor who desires to have everyone at the table, working together, to accomplish a Top Ten vision."
Harder joined Stitt's campaign in 2017 after garnering more than 10 years of experience in political advising, strategic communications and government relations as vice president of the Oklahoma Oil and Gas Association and communications director for U.S. Sen. Jim Inhofe and for the U.S. Senate Environment and Public Works Committee.
Once Stitt was elected governor, she was his first deputy secretary of state.
In the email announcing her resignation, Harder said she still will be "providing final support to the roll out of the Governor's Be A Neighbor project that will be introduced at the Feb. 18 inaugural Governor's Prayer Breakfast."
She said she looks forward to sharing more about her new role in the coming weeks.