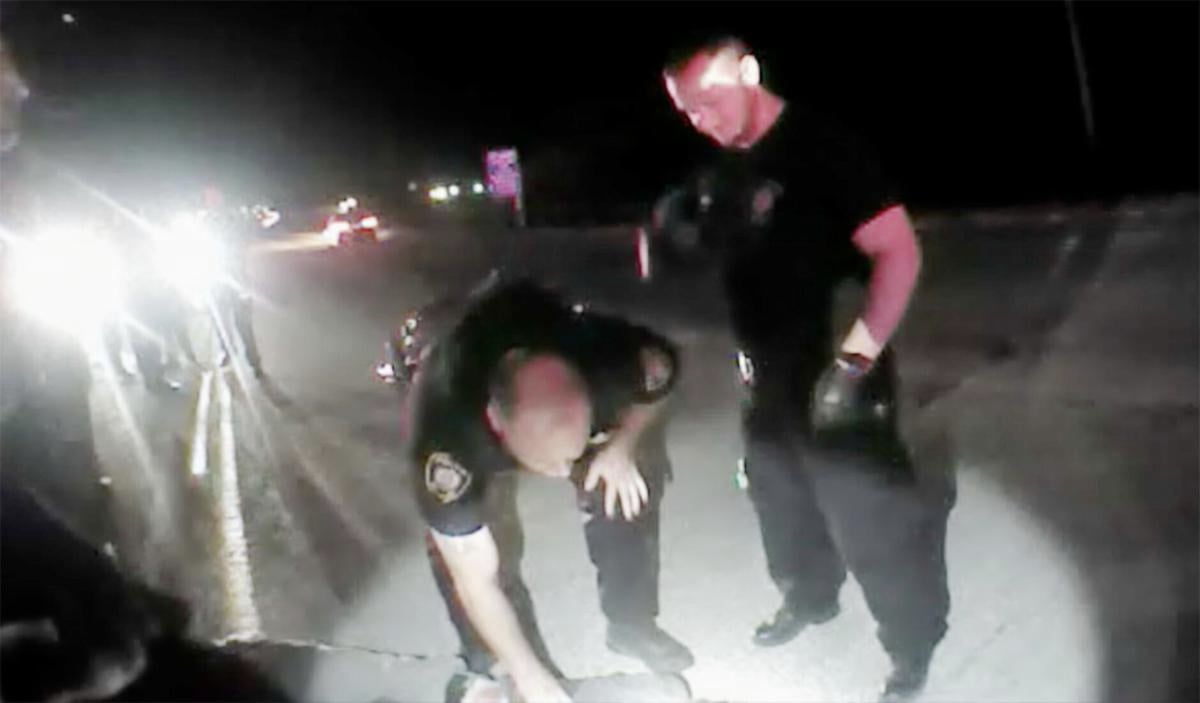 The parents of a Texas man who died during a 2019 encounter with Wagoner County deputies filed a $50 million wrongful death lawsuit Tuesday in Muskogee federal court.
John and Pamela Krueger, in their complaint, claim deputies beat, tased and suffocated their son, Jeffrey Krueger, following a traffic stop in Wagoner on July 1, 2019.
In addition to the Wagoner County Sheriff's Office and two deputies, the lawsuit names Wagoner Emergency Services Inc. and two of its workers.
The lawsuit claims deputies used excessive force on Krueger while trying to detain him following a traffic stop near the intersection of Oklahoma 51 and U.S. 69.
Sheriff Chris Elliott could not be reached for comment. The Wagoner County Courthouse was closed Tuesday due to snow and cold temperatures.
A previous Tulsa World article quoted Elliott as saying Krueger did not follow a deputy's commands when he approached Krueger's vehicle.
"The deputy drew a weapon, and the suspect reached out and grabbed it," Elliott was quoted as saying. "There was a struggle over the gun, and the deputy recovered it.
"A second deputy arrived, and when they got the suspect out of the car, a fight started, lasting approximately four to five minutes before they got him in handcuffs. That's an eternity to be fighting someone."
Elliott said Krueger either quit breathing or had difficulty breathing after he was "taken into custody."
Attorney Mark Lyons, who filed the lawsuit on behalf of the Kruegers, said in a telephone interview that other records tell a different story.
"It's obvious from looking at the description of the (ambulance) report and the medical records that he was suffocated and beat to death at the scene," Lyons said.
Krueger had no pulse, and his pupils were fixed and dilated at the scene, Lyons said. He was transported to a hospital, where he was declared dead.
Hospital X-rays revealed that Krueger had a "flail chest," which the lawsuit defined as a life-threatening condition where multiple adjacent ribs are fractured, in multiple places, causing the ribs to separate from the chest wall," according to the lawsuit.
Lyons said one deputy used a Taser on Krueger while another sat on his back, pinning him to the pavement despite Krueger's calling for help and saying he couldn't breathe.
Asked about deputy reports that Krueger grabbed for the deputy's gun, Lyons said: "I would assume that was more him grabbing out and trying to grab onto anything that was around as opposed to 'he's trying to grab a gun and shoot somebody.'"
The lawsuit claims that deputies were not properly trained in the recognition and handling of people with mental illness.
Lyons said Krueger had bipolar disorder.
The lawsuit also makes illegal arrest, excessive force, wrongful death, medical negligence and assault claims.
After Krueger's death, the district attorney for Wagoner County cleared deputies Nicholas Orr and Kaleb Phillips of wrongdoing.
"It is my opinion that the non-deadly force utilized by these deputies upon arrestee Jeffrey Krueger was justified under state statute," District Attorney Jack Thorp said in a letter to Oklahoma State Bureau of Investigation Special Agent Tammi Ferrari, the World previously reported.
"It is clear from the investigation, statements of witnesses, corroborating physical evidence and body camera footage that Jeffrey Krueger resisted arrest and entered into a fight with Deputies Phillips and Orr.
"Furthermore, there is no proof at this time that any act of Deputy Phillips or Orr caused the death of Jeffrey Krueger. It is my opinion that they acted justifiably in their actions attempting to subdue Krueger."
Meanwhile, the state medical examiner ruled Krueger's manner of death "unknown," according to records routinely obtained from the office by the Tulsa World.
The medical examiner said Krueger's cause of death was "cardiac dysrhythmias" and "probable acute psychosis in the setting of physical exertion and restrain."
Lyons discounted the medical examiner's findings.
"I don't think the M.E. has a clue what he was talking about," Lyons said.
A screen of Krueger's blood after his death found no evidence of illegal drugs, including methamphetamine, cocaine or PCP, according to Medical Examiner's Office records.
---
Related video: Watch body cam video of a Texas man being arrested by Wagoner County deputies after a traffic stop July 1, 2019.