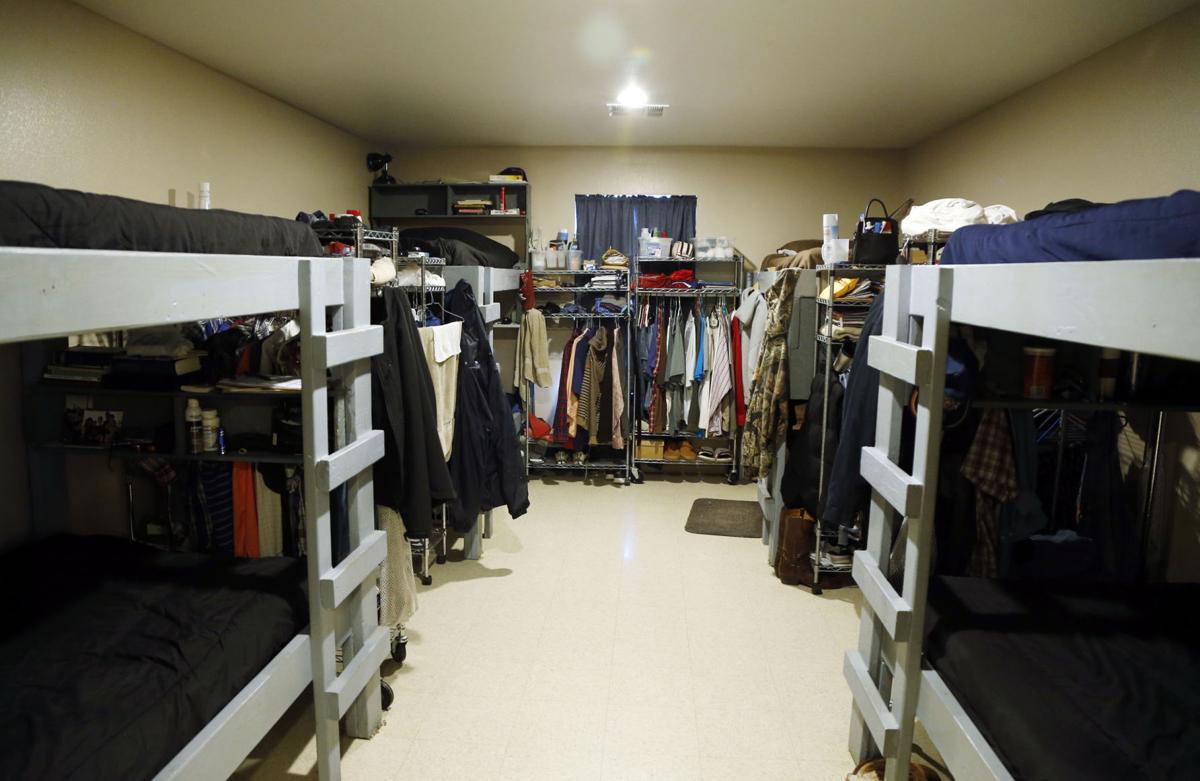 A judge has tossed a lawsuit that challenged a controversial Christian-based, work-camp recovery program that critics claimed enslaved participants, though proponents said was an effective rehabilitation center.
U.S. District Judge Terence Kern on Thursday dismissed the lawsuit filed in 2017 in Tulsa federal court by over 50 former participants in a residential, addiction-recovery program near Jay called Christian Alcoholics and Addicts in Recovery.
In his order and opinion, Kern sided with the operators of the program and a poultry processing plant that utilized program participants.
The defendants won dismissal on a claim that the lawsuit violated the so-called Rooker-Feldman legal doctrine, which bars lower federal courts such as Tulsa federal court from reviewing the judgments and decisions of state courts once they have become final, according to Kern's ruling.
"In short, the doctrine bars lower federal courts from hearing "cases brought by state-court losers complaining of injuries caused by state-court judgments...and inviting district court review and rejection of those judgments,'" the defendants wrote in their November 2019 motion to dismiss.
Dan Smolen, an attorney who is representing the plaintiffs in the lawsuit, said Friday he will ask Kern to review his decision.
"It's far from over, in my opinion," Smolen said of the lawsuit.
"While we have great respect for the Court, we are disappointed with its Opinion and Order," Smolen said later, in a written statement.
Smolen said he believes the court erroneously terminated the lawsuit for nearly 50 named plaintiffs who were not specifically named in the defendant's motion to dismiss.
A representative for CAAIR could not be reached for comment Friday.
An October 2017 Tulsa World article published after the lawsuit was filed included comments from program participants who both condemned and praised the program.
The lawsuit was filed in October 2017 by three former clients of the CAAIR program.
The case grew to more than 50 plaintiffs over time, but had yet to be granted class-action status.
Among their complaints, former participants claimed they were exploited because they worked without pay and received little in the way of treatment to overcome their addictions.
Participants in the program named in the lawsuit claimed the CAAIR program amounted to forced labor that threatened prison time for those who bucked the rules. They also alleged violations of state and federal labor laws, breach of contract, fraud, civil rights violations, human trafficking and personal enrichment.
Most program participants came to CAAIR via the state court system, according to previous Tulsa World reporting.
While the program is voluntary, opponents claimed they had little choice because their other option was prison time.
CAAIR does not charge participants — which it calls clients — but it does require them to work, usually at nearby businesses, government entities and nonprofit agencies, according to World archives. The clients are not paid for this work, but CAAIR is.
The suit is connected to a series of stories by the news organization Reveal, which described CAAIR as a forced labor camp that exploits its clients while offering little to help them overcome addiction.
Smolen noted that the dismissal did not deal with the merits of the lawsuit, but rather the issue of "subject matter jurisdiction."
"The Opinion and Order does not, and could not, address the substantive merits of the claims brought by any of the named plaintiffs," Smolen said.
Such dismissals, Smolen said, can generally be refiled even if the judge declines to amend his ruling.
"We continue to believe that the merits of the plaintiffs' claims are strong and we are not finished with this fight," Smolen said. "We will not stop fighting for these plaintiffs until justice is served."
---
Staff Writer Curtis Killman's most memorable stories of 2020