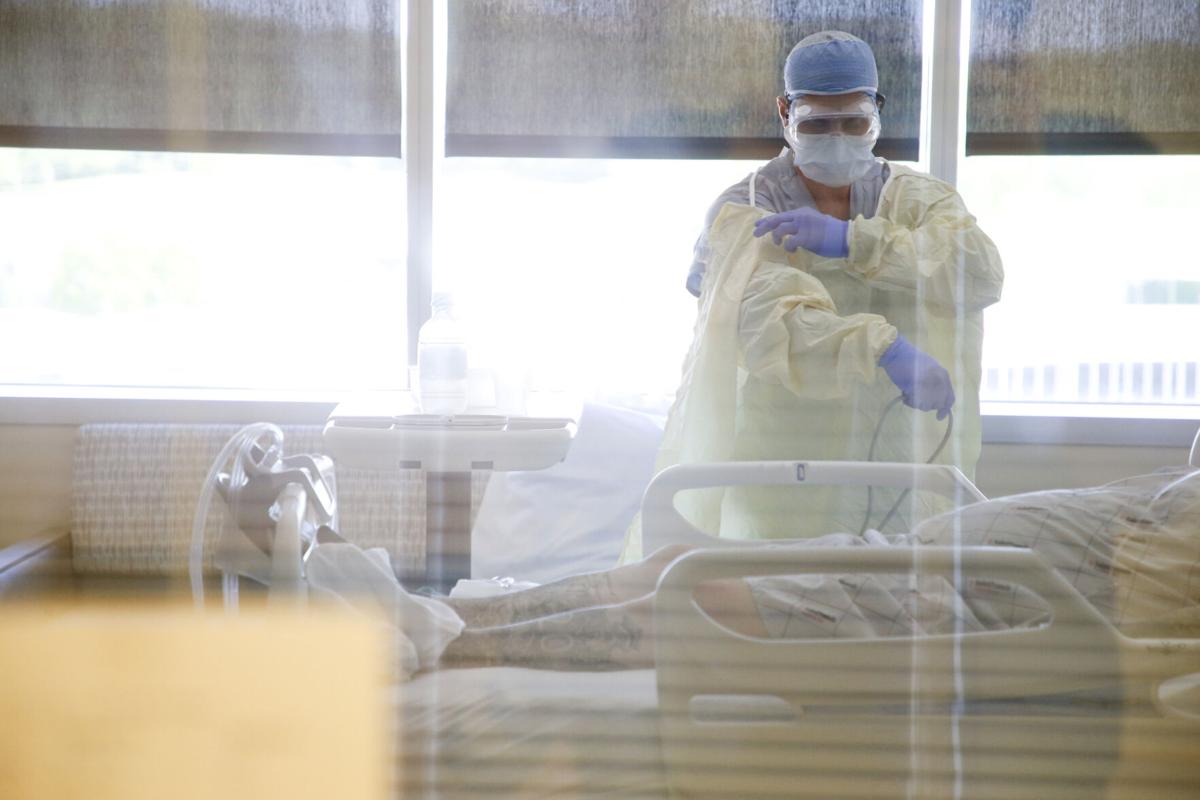 Oklahoma's seven-day average of newly reported COVID-19 cases shot to 750 last week, rolling the state back in time to late-February rates. 
The figure is only the latest development in a delta variant-fueled climb in cases health officials warned would come for the unvaccinated. The variant most known for devastating India's hospital system is believed to be 50% to 60% more transmissible than the original novel coronavirus and to carry twice the risk of hospitalization.
Virus sequencing data indicates that the delta variant accounts for 45.3% of cases in Oklahoma, up from 33.6% over the previous week.
Delta patients tend to have different symptoms from those the original virus presented, and their condition tends to rapidly worsen, so area doctors have advised residents to get tested immediately if they experience a headache, fever, sore throat and/or runny nose.
Oklahoma saw nearly 150 additional COVID-19 patients admitted to hospitals over the past week. A total of about 413 COVID patients have been hospitalized in the state recently, with 139 of them in intensive care.
Tulsa County saw a slight decrease in virus hospitalizations for the first time since late June, but the state's totals reached a high not seen since early March. Tulsa County hospitals housed 175 COVID-19 patients, with 70 in ICU, according to Oklahoma State Department of Health data. 
In the past week, 5,249 new cases of COVID were confirmed across the state. That's about 1,800 more than the number recorded for the week before July 4-10 and up 80% since July 11. 
As of Wednesday, 5,799 documented cases were active in the state, which represents a steady climb from 1,731 four weeks ago. 
Nationally, Oklahoma continues to be in the top 10 states for some less-than admirable qualities. The state bumped up to the federal government's orange zone for new cases per capita and red zone for test positivity rate in the most recent data available. 
Oklahoma ranks seventh for new cases per capita, trailing behind first- and second-place neighbors Missouri and Arkansas, respectively, and the state's positive test rate (currently 12.4%) ties with Florida for fourth, according to federal data as of Monday. 
The state now has a total of 1,416 vaccine breakthrough cases, up from 1,096 a week earlier.
As of Wednesday, there have been 130 hospitalizations and 19 deaths following breakthrough infections in vaccinated people since the state began its tracking, according to the state's epidemiology report. More than 1.5 million Oklahomans are fully vaccinated.
All available vaccines provide a good deal of protection against the delta variant, but health officials still recommend that vaccinated people take precautions when necessary to reduce the possibility of transmission despite guidance by the Centers for Disease Control and Prevention that fully vaccinated people don't have to wear masks in public.
Doctors have advised residents who haven't yet been vaccinated to talk with their primary care physicians about the risks and benefits of getting vaccinated. No treatment is 100% effective at preventing COVID-19, but those who are vaccinated and still become infected tend to have less severe illness, health officials have said.
CDC vaccination data indicated Wednesday that 45.4% of all Oklahomans have received at least one COVID-19 vaccine dose and that 38.9% of residents are fully vaccinated. Nearly 60% of the state's 18-and-older population has received at least one dose.
By the numbers
The data below are current as of Wednesday:
Vaccine doses administered: 3,370,735
Vaccine doses administered: 339,102,867
Vaccine doses administered: 3,700,788,809
Sources: OSDH, CDC, Johns Hopkins University