For the first time since May, the number of active COVID-19 infections in Oklahoma has dropped, but that doesn't mean hospital systems are "out of the woods" in dealing with often-fatal cases.
"Nationally, deaths are way up from COVID-19," said Dr. Dale Bratzler, OU Health chief quality officer, adding that the fatality toll follows the hospitalizations metric. "I think they will start to trail off in the next week or two, but we're going to continue to see deaths from COVID-19 for some time to come because many of those people who get that sick … can be in the hospital for many weeks."
About 1,400 people were hospitalized with COVID-19 across the state in a recent three-day average, with 399 in ICU beds. State Health Department data indicate that 36 of those hospitalized are children.
"I actually question whether all of the reporting was complete from the hospitals yesterday, but again, we're not completely out of the woods yet," Bratzler said Wednesday.
COVID-19 had killed 9,642 Oklahomans as of data reported by the federal government on Wednesday. The seven-day average for new deaths in the state — 272 fatalities, with 53 from Tulsa County — has jumped 59% since last week.
Across the state, 23,533 COVID-19 infections remain active, according to the state's official tally Wednesday, down from 27,332 the week before. Active infections had been a rapidly increasing metric in Oklahoma since late May.
"Both the three-day … and seven-day rolling average of cases in Oklahoma are now trending downward, which again is exactly what we had hoped for," Bratzler said Wednesday. "Remember that just a little over two weeks ago we hit our peak with the delta surge with about 2,800 new cases per day in Oklahoma. Today we're down right at 2,200."
The peak for hospitalizations during the delta surge was 1,607 less than a month ago, Bratzler noted, and though that's a positive decrease, health care staff are still overloaded. Hospitals are still dealing with full ICUs and patient holds.
"It's going to be awhile before we get past that, even though the case counts now are coming down," he said, noting rankings of 17th and 21st in the U.S., based on different reports, for new case counts in Oklahoma. "So both of those numbers are much better; we've fallen out of the top 10."
About 55% of Oklahomans have gotten at least one dose of the COVID-19 vaccine, with 45.6% fully vaccinated, according to the state's latest epidemiology report.
Oklahoma's weekly epidemiology report for Sept. 5-11 shows that 515 more vaccinated people have been hospitalized in Oklahoma with breakthrough infections. About 4,000 breakthrough cases were reported in August alone, according to updated data.
The state's epidemiology report for Sept. 14 for the first time includes data on new cases for people who previously recovered from a COVID-19 infection. The report indicates that reinfections, with the cases at least 90 days apart, occur at 2.65 times the rate of breakthrough infections.
Virus sequencing data indicate that the delta variant now accounts for 88.1% of cases in Oklahoma, still dominating genetic identifications over newer variants of concern. Mu variant cases, listed for the first time in the Sept. 14 state epidemiology report, now total 15 across Oklahoma.
All available vaccines provide a good deal of protection against the delta variant, but health officials still recommend that vaccinated people take precautions to reduce the possibility of transmission. Bratzler pointed out that the CDC recommends that all people regardless of vaccination status wear masks indoors in areas of high transmission.
Oklahoma doctors have urged residents who haven't yet been vaccinated to prioritize talking with their primary care physicians about the risks and benefits of getting vaccinated. No treatment is 100% effective at preventing COVID-19, but those who are vaccinated and become infected most often have less severe illness.
By the numbers
The data below are cumulative as of Wednesday:
Breakthrough cases (deaths): 8,296 (101)
Vaccine doses administered: 3,990,068
Vaccine doses administered: 374,724,113
Vaccine doses administered: 5,557,402,600
Sources: OSDH, CDC, Johns Hopkins University
---
---
COVID-19 information Oklahomans need to know
Where does Oklahoma stand?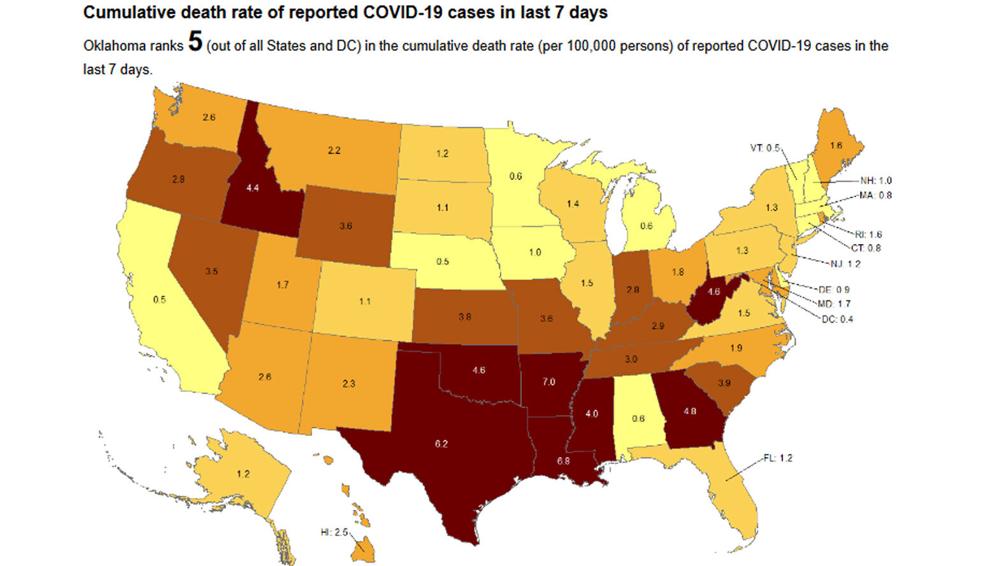 Where you can find COVID testing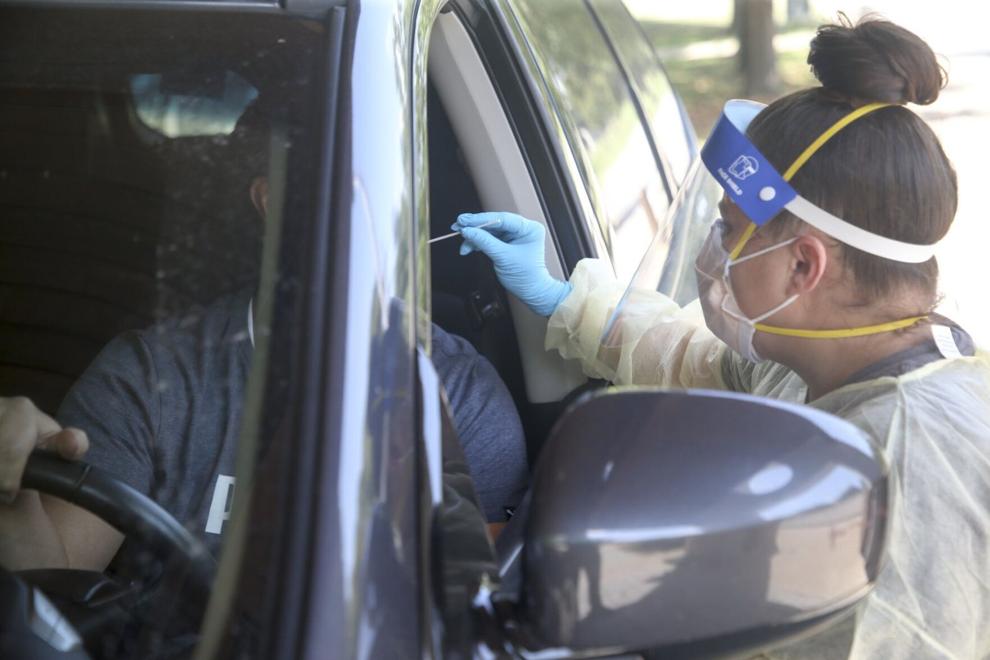 COVID testing has ramped back up around Tulsa, affecting high positivity rate
Will there be masks in schools?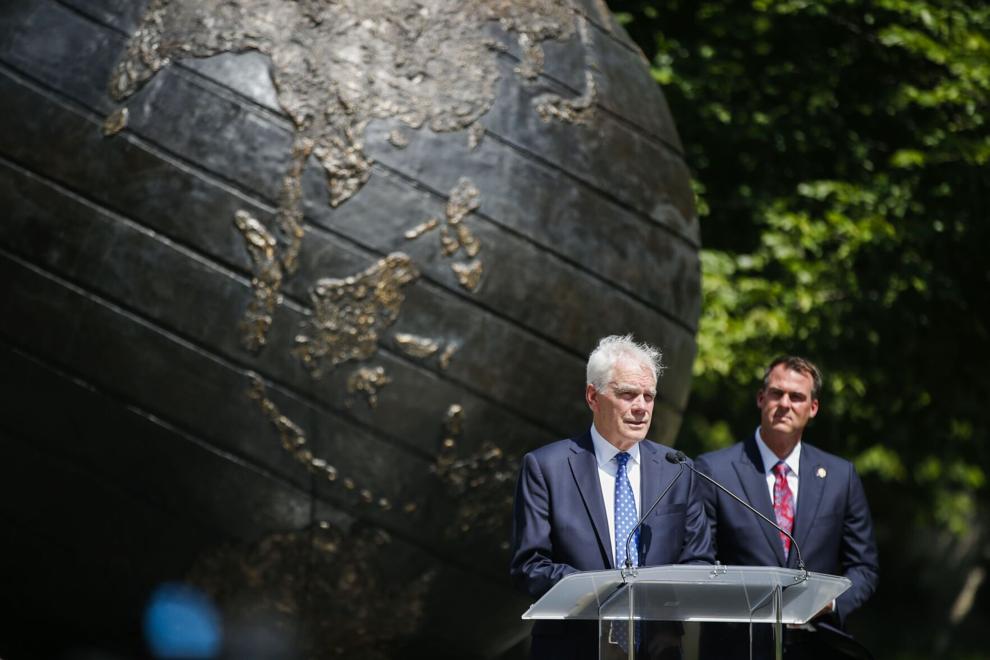 Isolation and quarantine guidance for classroom exposures
Details on delta variant
Why aren't COVID-19 patients receiving the vaccine while hospitalized?
What do pregnant women need to know?
What have Oklahoma health leaders said so far about COVID-19 booster shots?
'We may not be able to achieve herd immunity,' OU Health COVID expert says
Health care worker worries
Where to find a vaccination
COVID consequences: What can unvaccinated people expect if they get infected?
What variants have been found here?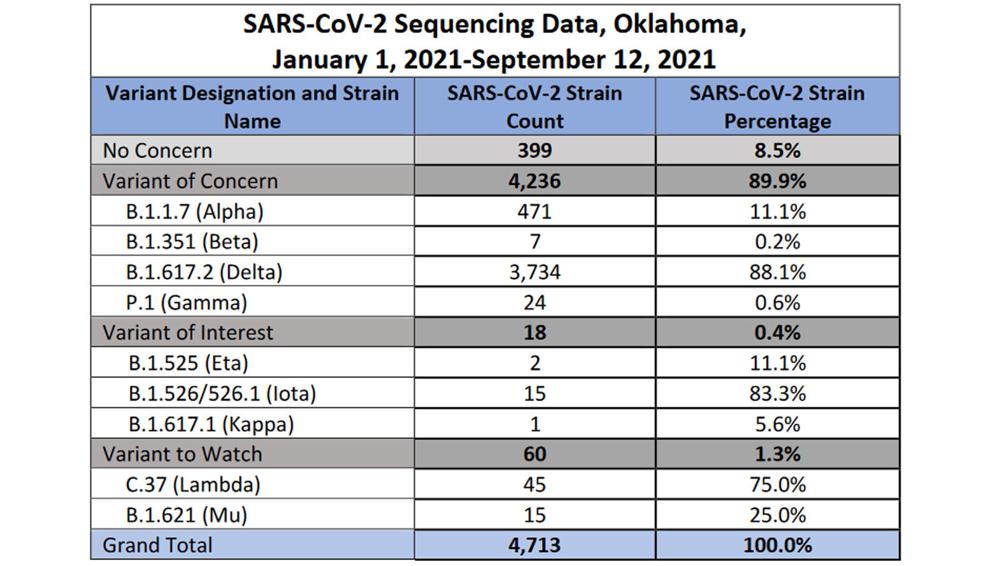 Costs of COVID-19 hospitalization
Can unvaccinated people be immune due to a previous COVID infection?
Need for specimens to sequence for variants
Vaccination rates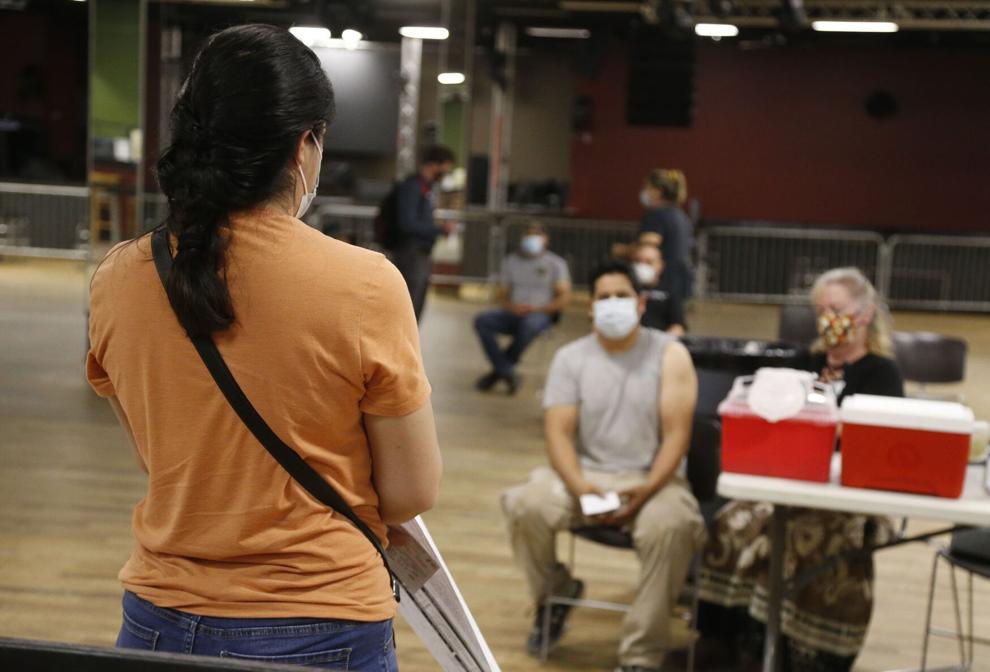 'Even vaccinated people who get (delta) ... can spread it to other people,' doctor warns
Primary care physician Brad Hardy discusses post-COVID syndrome
Post-COVID infection expectations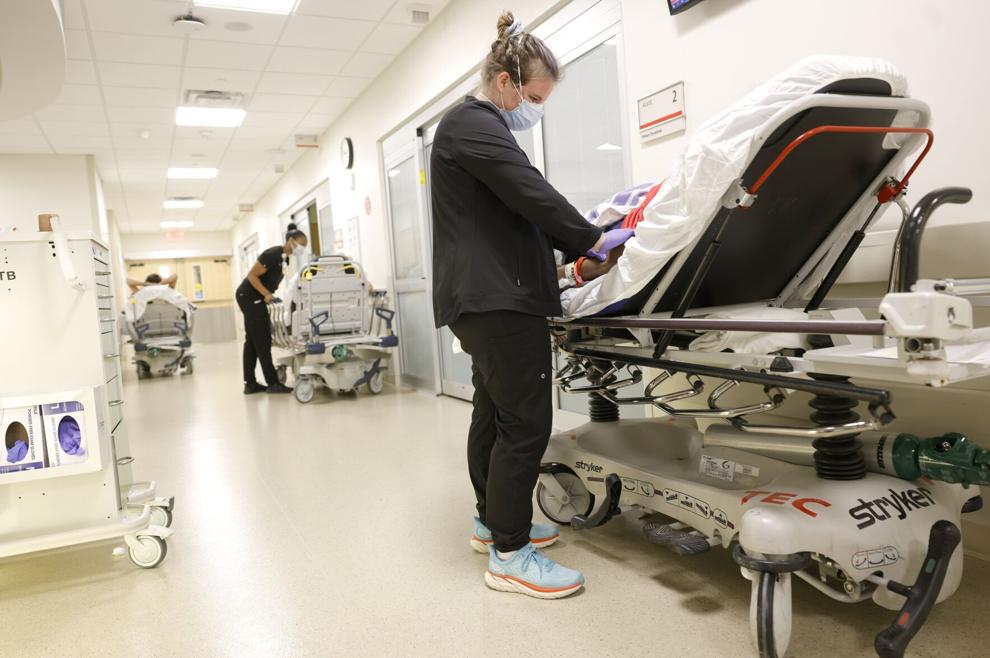 "Go get your shots." Unvaccinated COVID patient talks about his illness
Updated COVID data means changing recommendations to protect Oklahoma kids, health leader says
Most updated mask guidance from CDC, WHO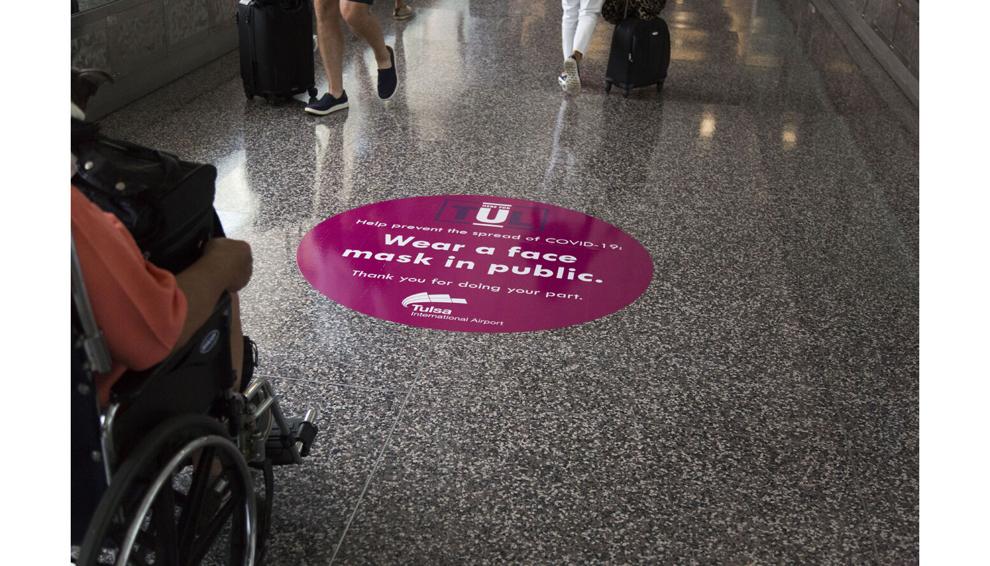 Epidemiologist weighs in on future of pandemic
Last chance offer: $1 for six months