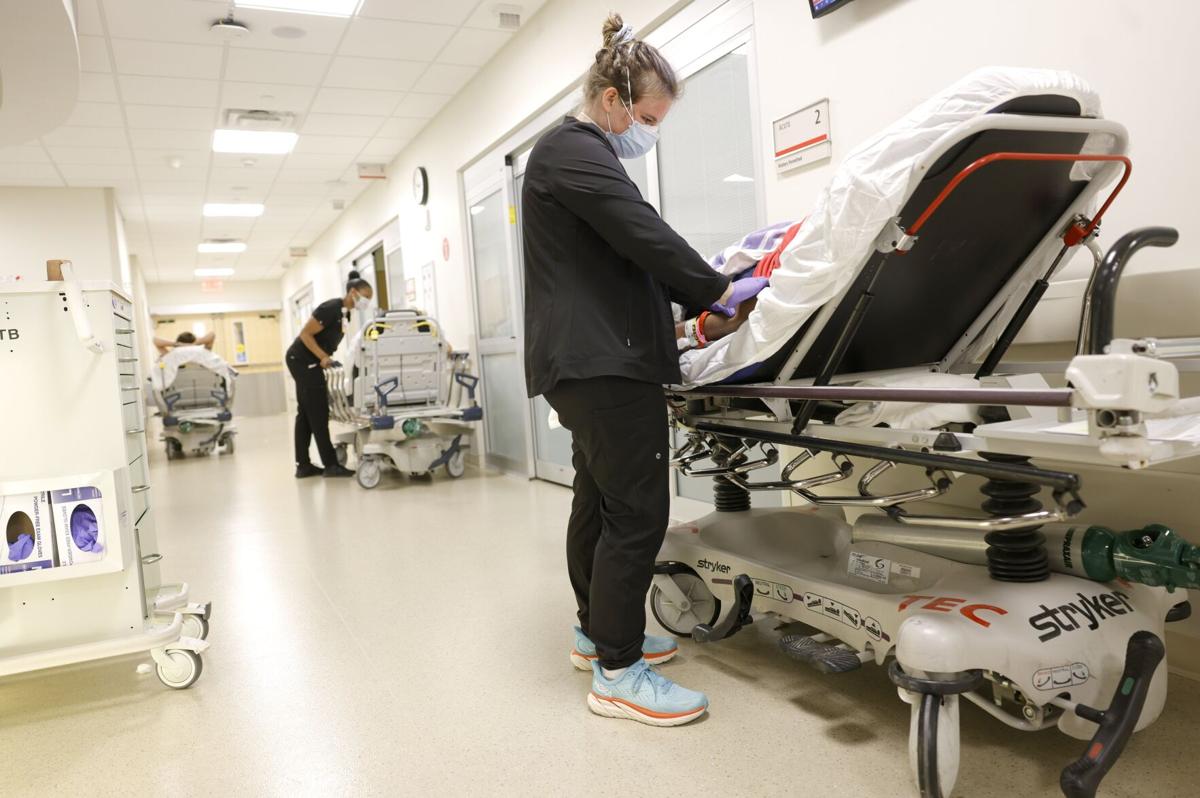 Update (noon Thursday): Oklahoma has reached early-November levels of hospitalizations, with 954 patients requiring COVID-19 treatment at hospitals across the state. It represents a 29% increase over four days.
The peak for hospitalizations in Oklahoma was Dec. 28 with 1,995 patients in ICUs and other hospital beds.
Tulsa County patients account for 351 hospitalizations, up 20% since Monday. The peak for Tulsa County hospitalizations was Jan. 11 with 468.
---
The story below published in the Thursday edition of Tulsa World:
Two months ago, Oklahoma had about 1,000 active documented cases of COVID-19. Nearly 15,000 were active Wednesday, when a new report showed that breakthrough infections killed three more Oklahomans in the past week.
In the most recent federal data available, the state on Monday bumped up to the federal government's dark-red zone for new cases per capita and remained in the dark-red zone for test positivity rate.
Oklahoma has the second-highest test positivity rate in the nation — 20.9% — and ranks eighth for new cases per capita, with about 213 cases per 100,000 residents.
According to Oklahoma State Department of Health data released Wednesday, the state's seven-day average of daily new COVID-19 cases continued a climb to reach 1,755 last week, rolling the state back in time to mid-February levels.
In the past week, 12,286 new cases of COVID were confirmed across the state. That's about 41% higher, or 3,600 more cases, than the week before, July 25-31.
As of Wednesday, 14,932 documented cases were active in Oklahoma, with 2,514 vaccine-breakthrough infections, up from 1,845 a week earlier. About 1,600 of those originated in the past month; 35% of breakthrough cases requiring hospital treatment were in patients younger than 65.
Breakthrough cases in vaccinated people have hospitalized 197 patients in Oklahoma and killed 25 since tracking began, according to the state's most recent epidemiology report. Three patients with breakthrough infections died in the past week of tracking.
More than 1.6 million Oklahomans are fully vaccinated.
Health officials had warned of a surge among the unvaccinated. Their pleas for the unvaccinated to reconsider taking the vaccine have only grown as the delta variant, believed to carry twice the risk of hospitalization as the original strain, makes its way through unvaccinated individuals.
Virus sequencing data indicate that the delta variant accounts for 70.5% of cases in Oklahoma, up from 62% over the previous week. A new Oklahoma case of the gamma variant, potentially even more transmissible and resistant to current vaccines, was reported this week, bringing the total to 20 specimens that tested positive for the mutation of latest concern.
Delta patients tend to be younger and present different symptoms from those the original virus presented, and their condition tends to rapidly worsen, so area doctors have advised residents to get tested immediately if they experience a headache, fever, sore throat and/or runny nose.
The state also moved into the federal government's light-red risk warning level of confirmed COVID-19 patient hospital admissions per 100 inpatient beds — nearly 11, according to data from the Aug. 2 White House COVID-19 Team Community Profile Report.
According to State Health Department data, about 880 COVID patients have been hospitalized in the state recently, with 259 of them in intensive care. The numbers are highs not seen since early February.
Tulsa County hospitals housed about 315 COVID-19 patients, with 107 in intensive care, according to Oklahoma State Department of Health data. Those figures take Tulsa County back to late January rates.
Tulsa County's seven-day average of new daily cases increased to 344, with 2,337 new cases recorded last week. The region accounts for about 23% of the state's active cases, with 3,500 recorded.
All available vaccines provide a good deal of protection — but not 100% protection — against the delta variant. Health officials still recommend that vaccinated people take precautions to reduce the possibility of transmission. The Centers for Disease Control and Prevention recommended last week that even vaccinated people wear masks indoors in areas of high transmission.
Oklahoma doctors have advised residents who haven't yet been vaccinated to talk with their primary care physicians about the risks and benefits of getting vaccinated. No treatment is 100% effective at preventing COVID-19, but those who are vaccinated and still become infected tend to have less severe illness, experts have said.
Data indicate that 48.5% of all Oklahomans have received at least one COVID-19 vaccine dose, with 40.9% fully vaccinated. The average number of vaccinations administered weekly began dropping significantly in late May, with the July 4 holiday week representing the low point for vaccinations. However, those numbers have been climbing steadily in recent weeks.
By the numbers
The data below are cumulative as of Wednesday:
Vaccine doses administered: 3,484,925
Vaccine doses administered: 346,213,565
Vaccine doses administered: 4,253,799,236
Sources: OSDH, CDC, Johns Hopkins University
Featured video: COVID's gamma variant a new concern, Oklahoma State Medical Association leader explains
COVID-19 information Oklahomans need to know
Where does Oklahoma stand?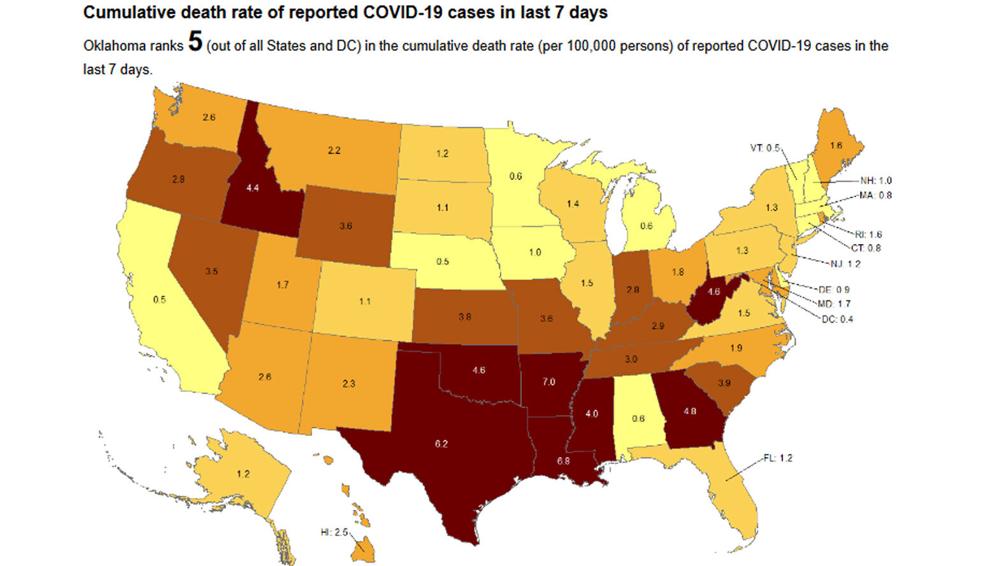 Where you can find COVID testing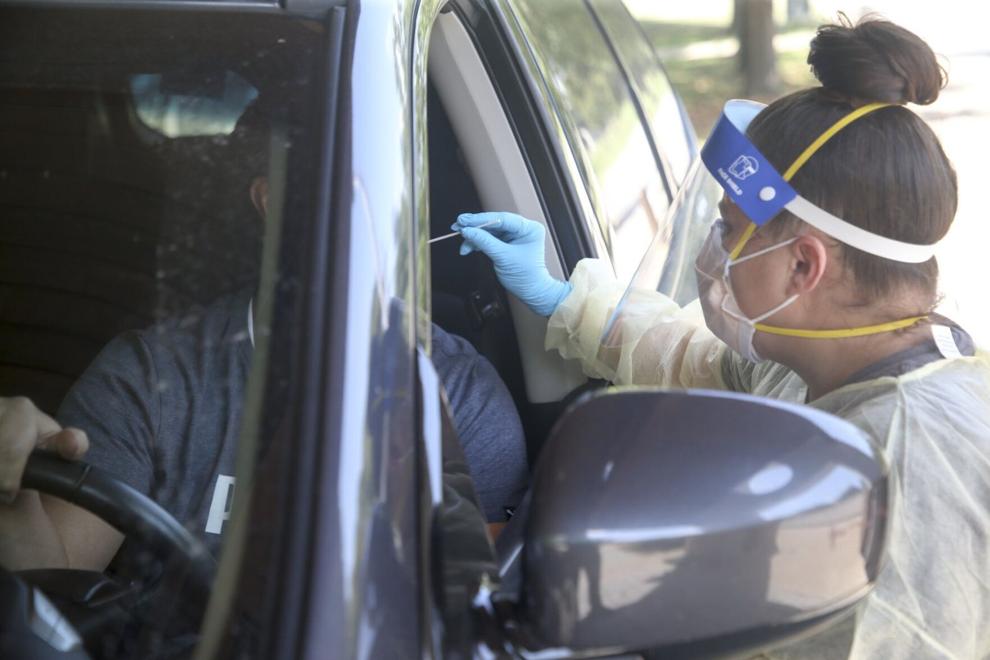 COVID testing has ramped back up around Tulsa, affecting high positivity rate
Will there be masks in schools?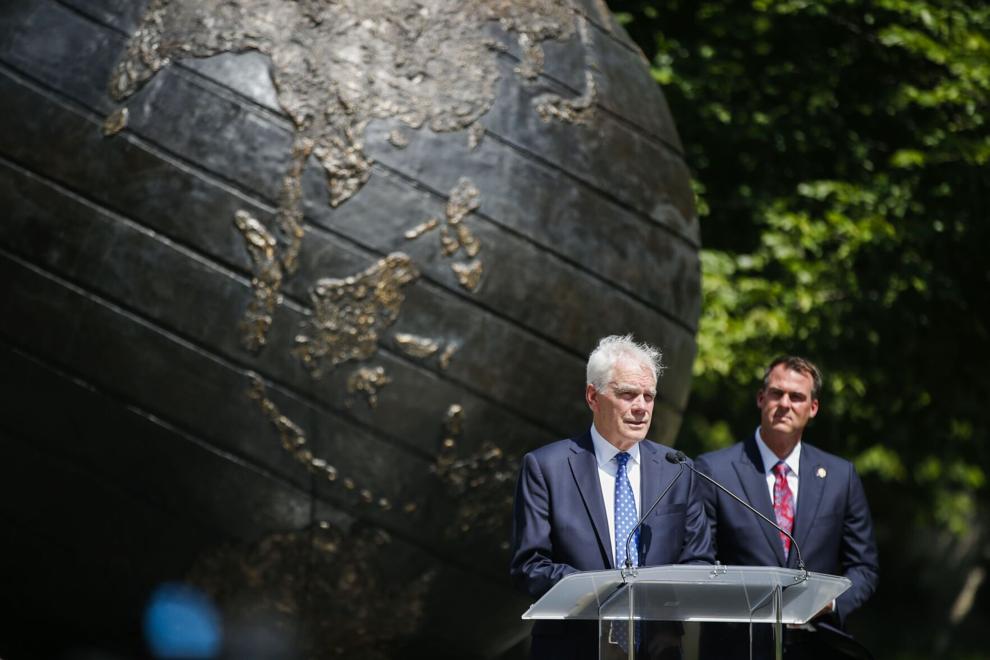 Isolation and quarantine guidance for classroom exposures
Details on delta variant
Why aren't COVID-19 patients receiving the vaccine while hospitalized?
What do pregnant women need to know?
What have Oklahoma health leaders said so far about COVID-19 booster shots?
'We may not be able to achieve herd immunity,' OU Health COVID expert says
Health care worker worries
Where to find a vaccination
COVID consequences: What can unvaccinated people expect if they get infected?
What variants have been found here?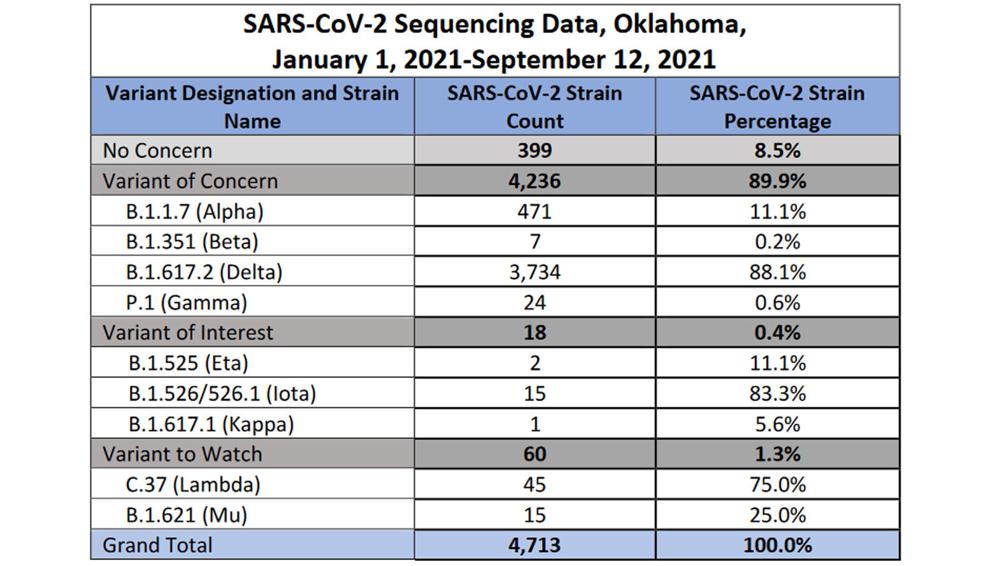 Costs of COVID-19 hospitalization
Can unvaccinated people be immune due to a previous COVID infection?
Need for specimens to sequence for variants
Vaccination rates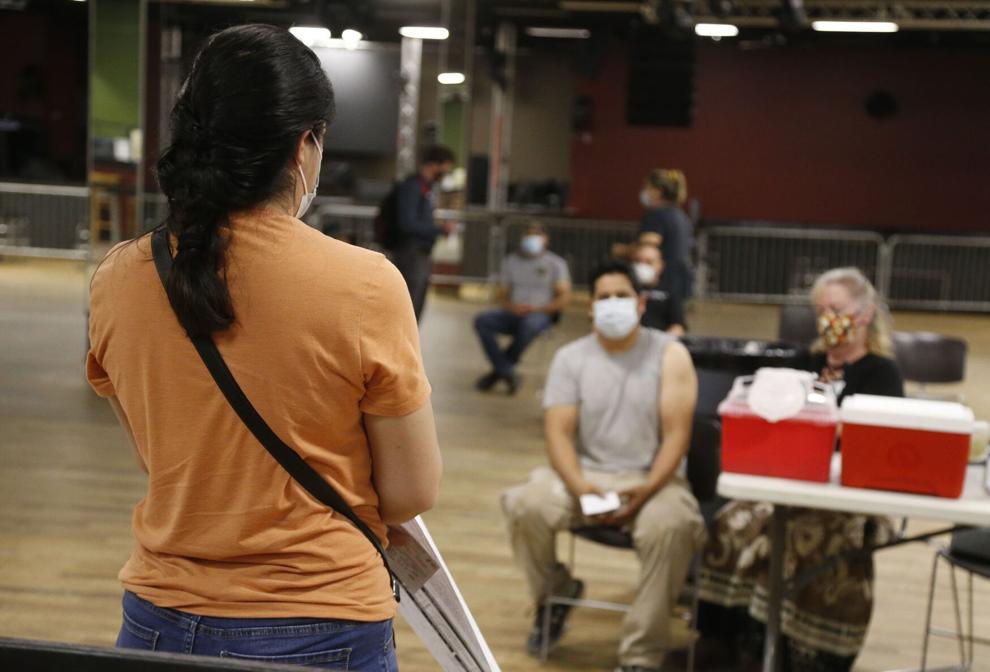 'Even vaccinated people who get (delta) ... can spread it to other people,' doctor warns
Primary care physician Brad Hardy discusses post-COVID syndrome
Post-COVID infection expectations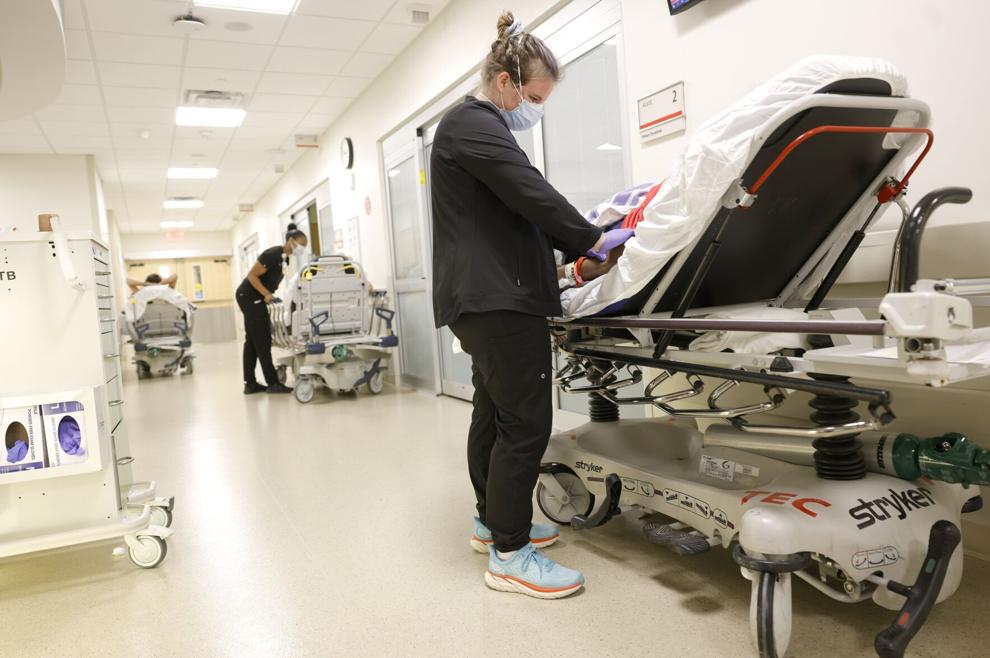 "Go get your shots." Unvaccinated COVID patient talks about his illness
Updated COVID data means changing recommendations to protect Oklahoma kids, health leader says
Most updated mask guidance from CDC, WHO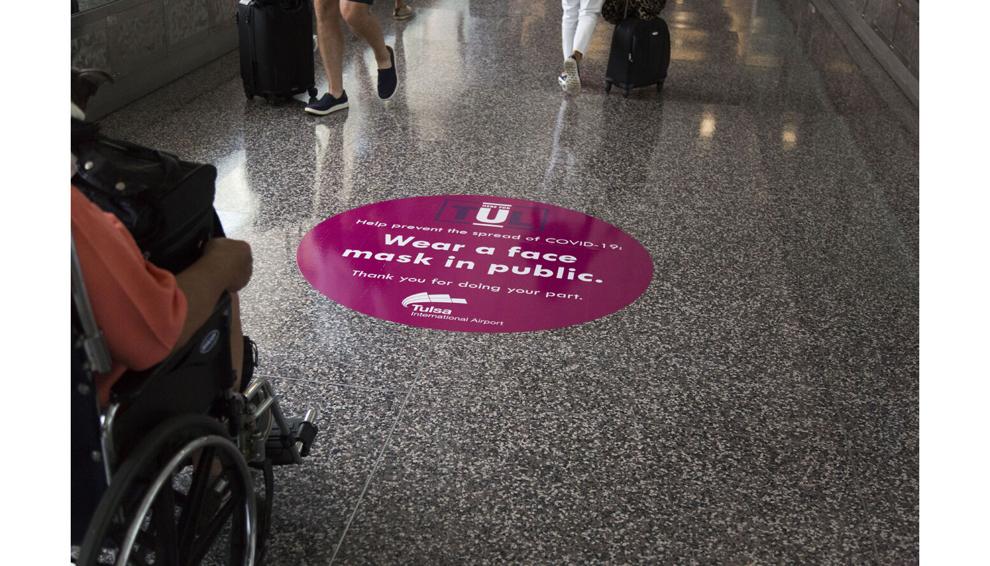 Epidemiologist weighs in on future of pandemic
Last chance offer: $1 for six months