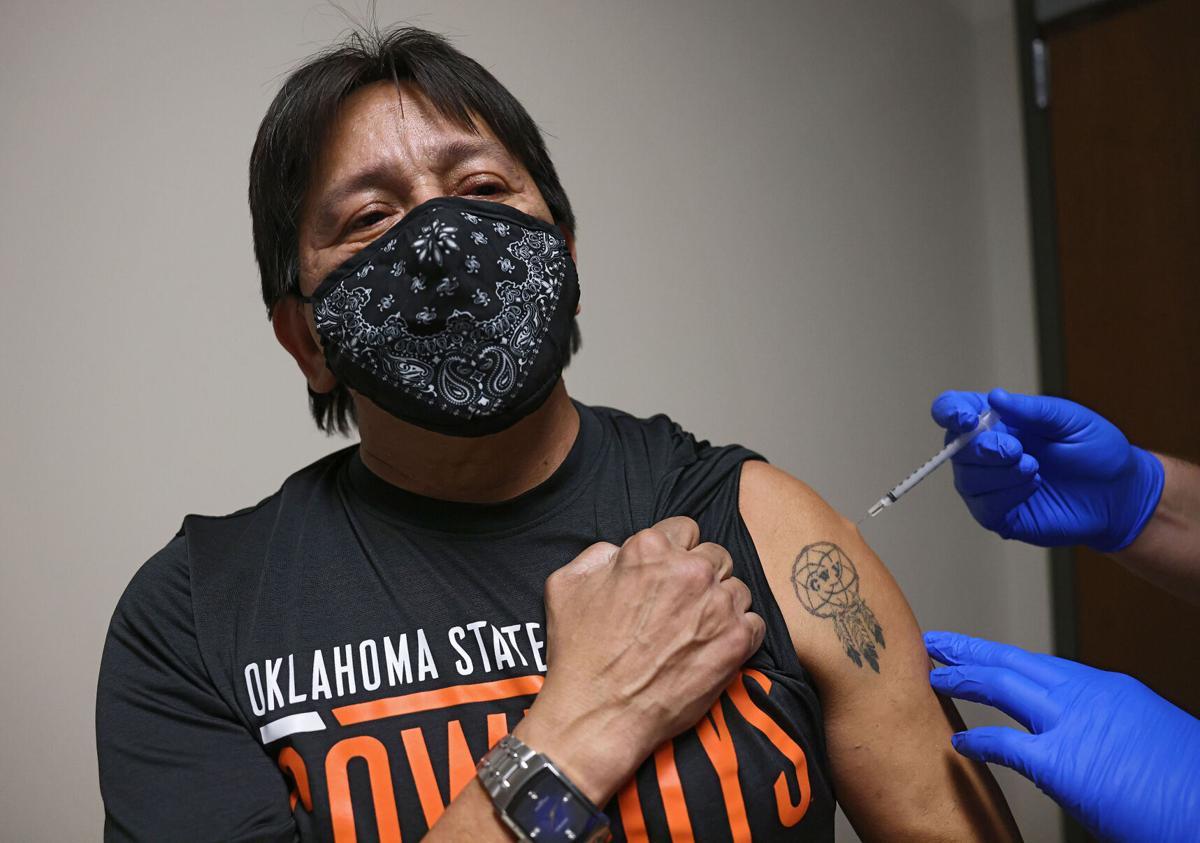 More than 13,000 tribal citizens in Oklahoma have received COVID-19 vaccinations through Cherokee Nation, Osage Nation and Muscogee (Creek) Nation health care services.
The Cherokee Nation is now scheduling COVID-19 vaccinations for Cherokee Nation teachers and child care workers, and tribal citizens 55 and older, a progression in the tribe's vaccine distribution plan. Phase 2A also covers "critical infrastructure staff."
Osage Nation and Muscogee (Creek) Nation are still in the first tiers for priority groups.
Since receiving its first distribution of vaccines on Dec. 14, the Cherokee Nation has administered more than 6,500 vaccinations, including to about 900 Cherokee language speakers.
Vaccinations are being administered only by appointment for eligible Cherokee Nation Health Services patients. Appointments are being scheduled from 8:30 a.m. to 4:30 p.m. Monday-Friday, excluding holidays, by calling 539-234-4099. Go to health.cherokee.org for more.
Muscogee (Creek) Nation's health center will offer vaccines in a drive-through event Saturday, by appointment for native patients 65 or older who receive care through the health center, at Okmulgee Medical Center, 1212 S. Belmont.
Patients are asked to sign up by 5 p.m. Thursday for one of the 300 Pfizer prime doses; call 918-758-3601. About 6,000 Creek Nation citizens have received Pfizer and Moderna vaccines, according to a news release.
More than 500 Osage Nation citizens have received vaccinations through the Wah-Zha-Zhe Health Center, 918-287-0028, after seven shipments of Pfizer and Moderna vaccines, said clinic CEO Dr. Ron Shaw. The tribe is currently vaccinating only health care workers, citizens 65 or older and essential tribal employees.
Starting Saturday, the Osage Nation clinic will offer appointments/walk-in for any Native person 55 or older. Members of any Native tribe may submit their contact information at bit.ly/onhsvaccinewaitlist to register.
Oklahoma health officials have said all Oklahomans are reliant for COVID-19 vaccinations on the supplies coming from the federal government, shipments based on population size. About 5% of Oklahomans, more than 212,720, have received a vaccine, according to state data presented Tuesday.
Tribes receive their own allotments of vaccines and offer separate distribution systems for members. Nearly a quarter-million Oklahomans are Cherokee Nation citizens. The Creek Nation has about 90,000 citizens, and the Osage Nation about 47,000.
---
Video: Cherokee language speakers receive COVID-19 vaccine
State COVID-19 vaccine portal: What nontribal citizens need to know while signing up in Phase 2
Who is eligible currently?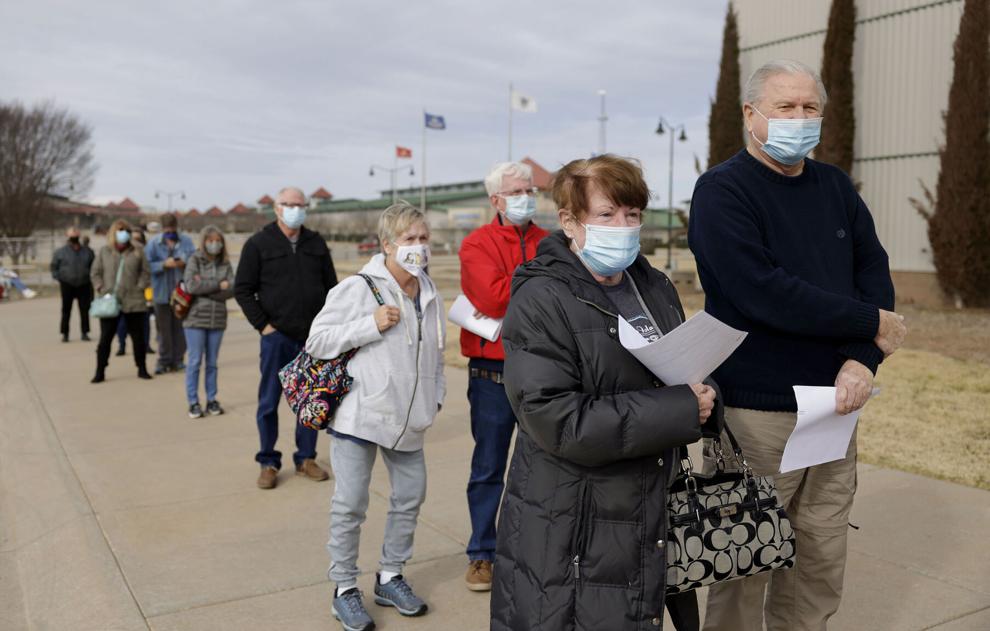 I have comorbidities - what do I need to do?
What determines how many appointments are available?
I signed up at vaccinate.oklahoma.gov but never got an email confirmation of any kind — what should I do?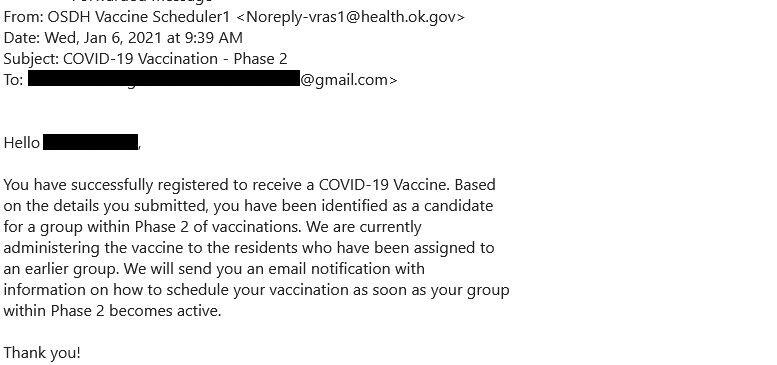 I've been told I can make an appointment, but I went to the portal and there were none available within 100 miles — what do I do now?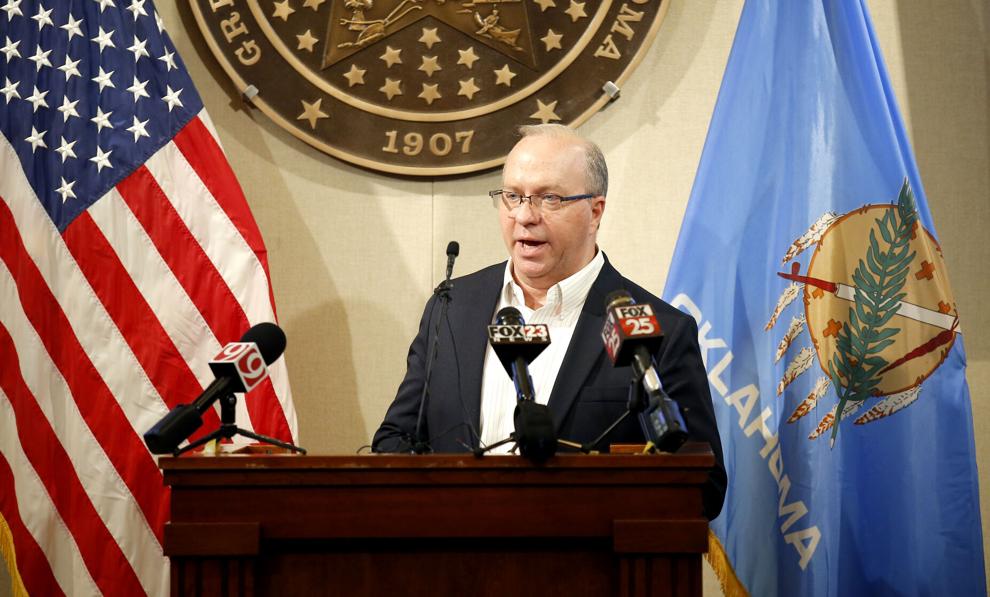 When will new appointments be added to the online portal as the state is updated on the supply of vaccines expected to ship from the federal government?
Someone I know is unable to go online to access the vaccination portal — how can they make sure to get an appointment?
How are 211 and LIFE Senior Services trying to help?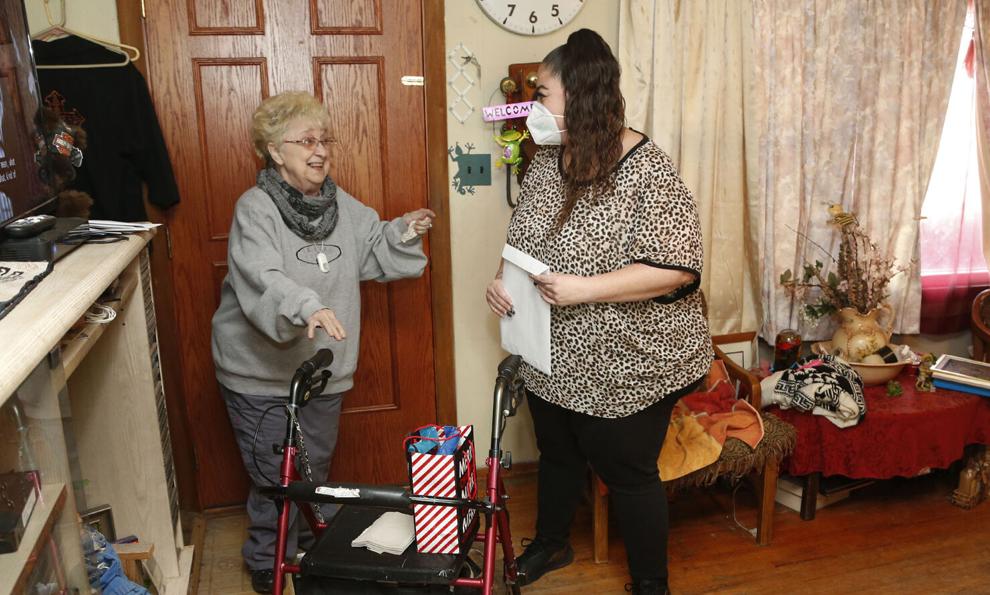 Who else is trying to help people book appointments?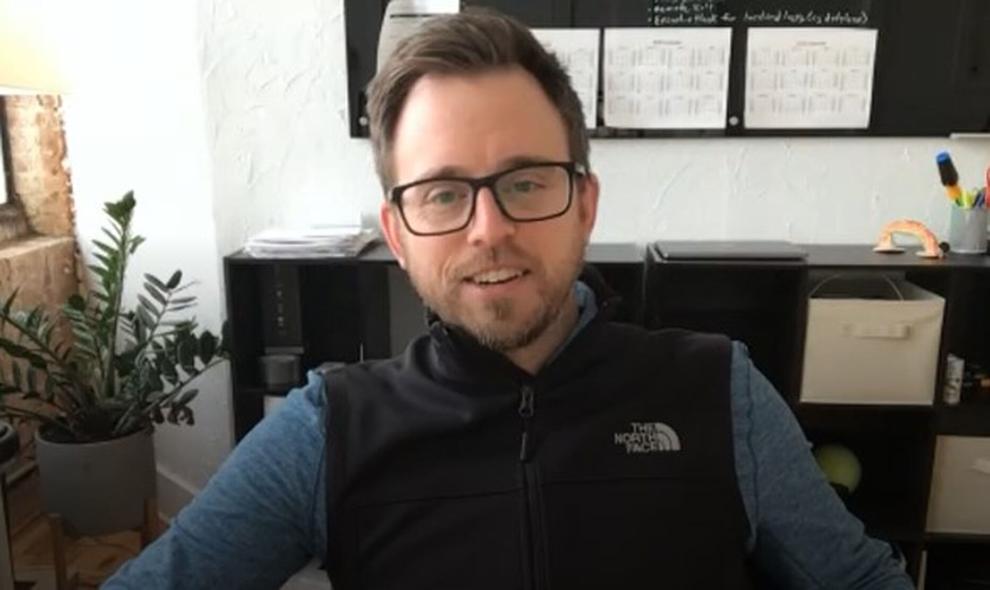 Can I show up at a vaccination site without an appointment to wait for someone to miss their scheduled time?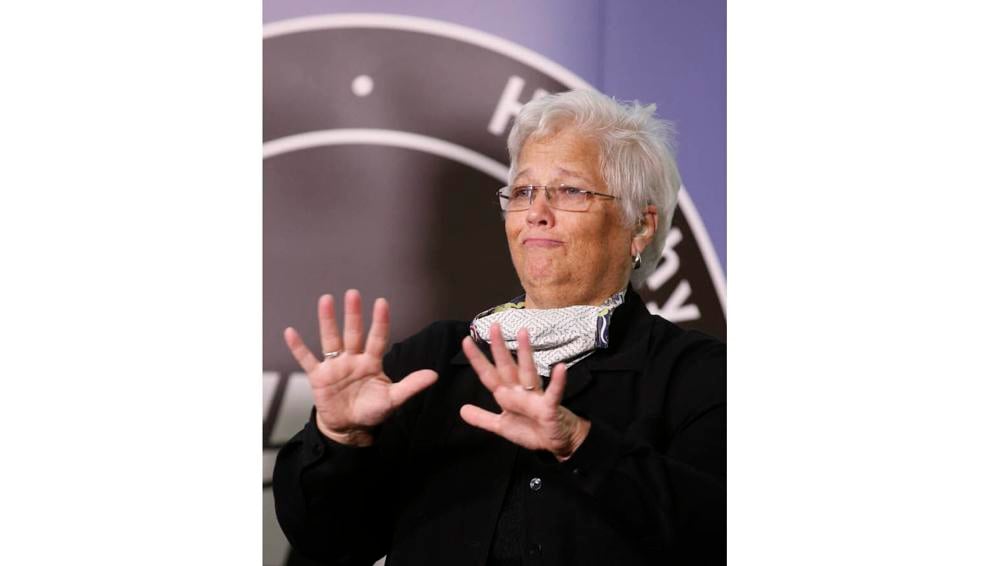 What happens if I am unable to make my scheduled appointment? Can it be changed?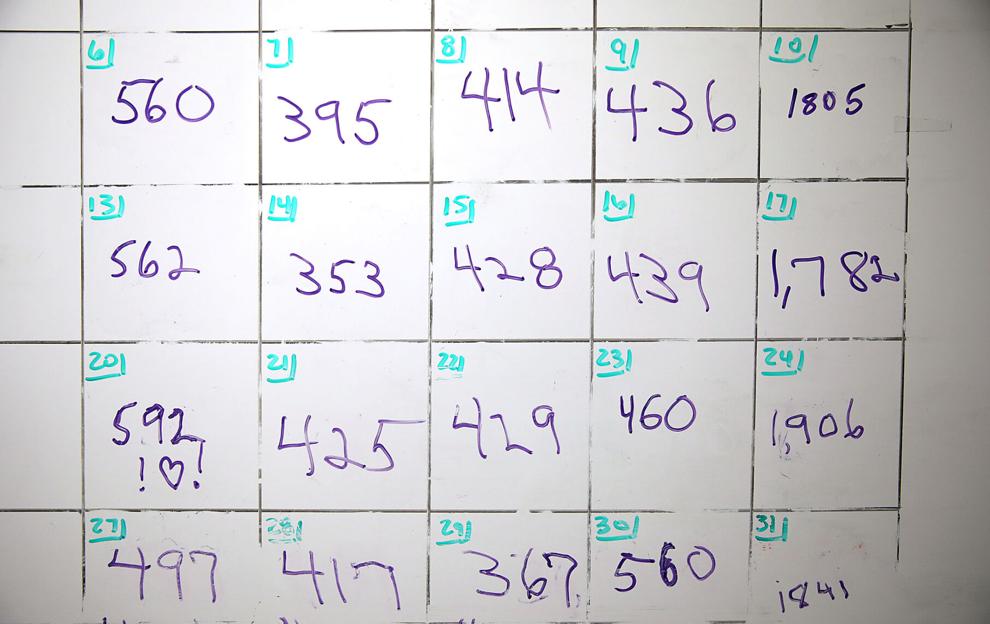 At what point do I schedule my second dose or "booster shot"?
I can't get an appointment for my booster dose when I am supposed to — is it OK to take it any later?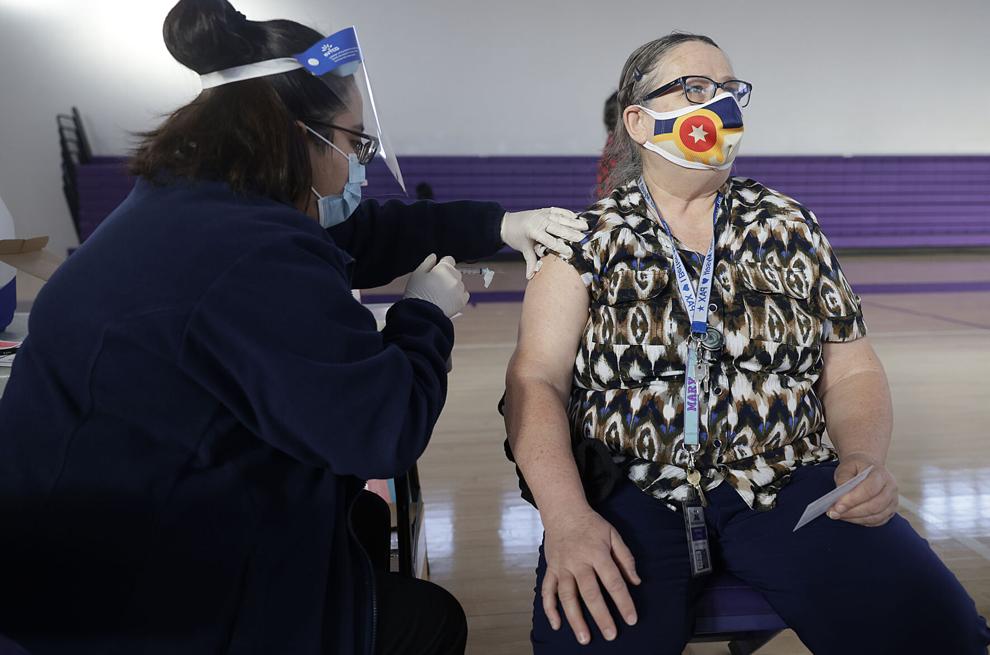 Can I choose whether I receive a Moderna or Pfizer shot?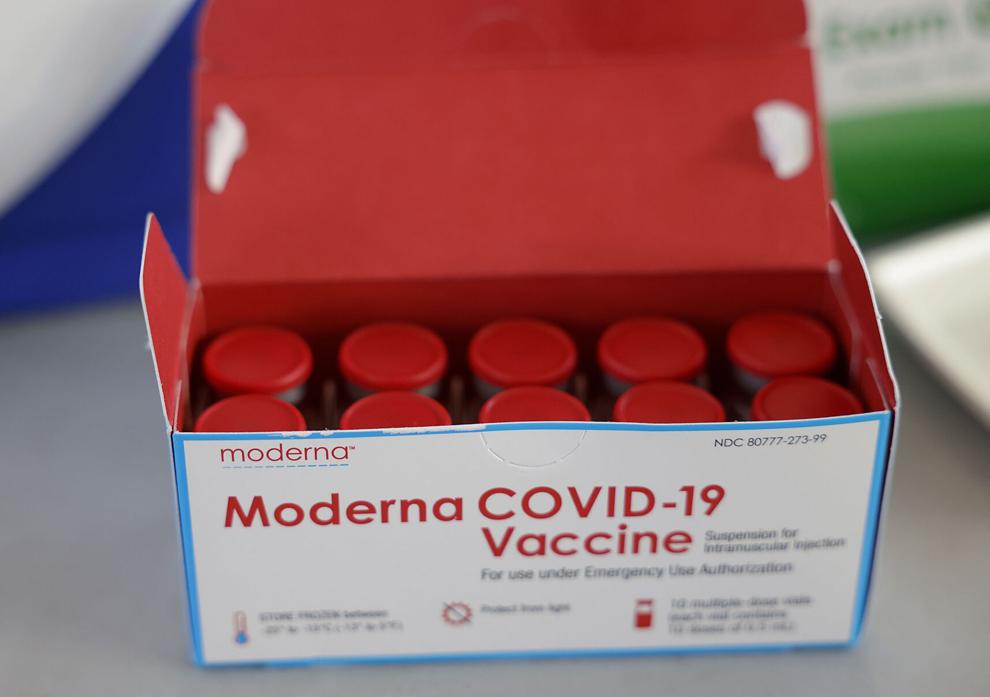 Will I be able to drive-through to get my vaccination or will I have to go inside a facility?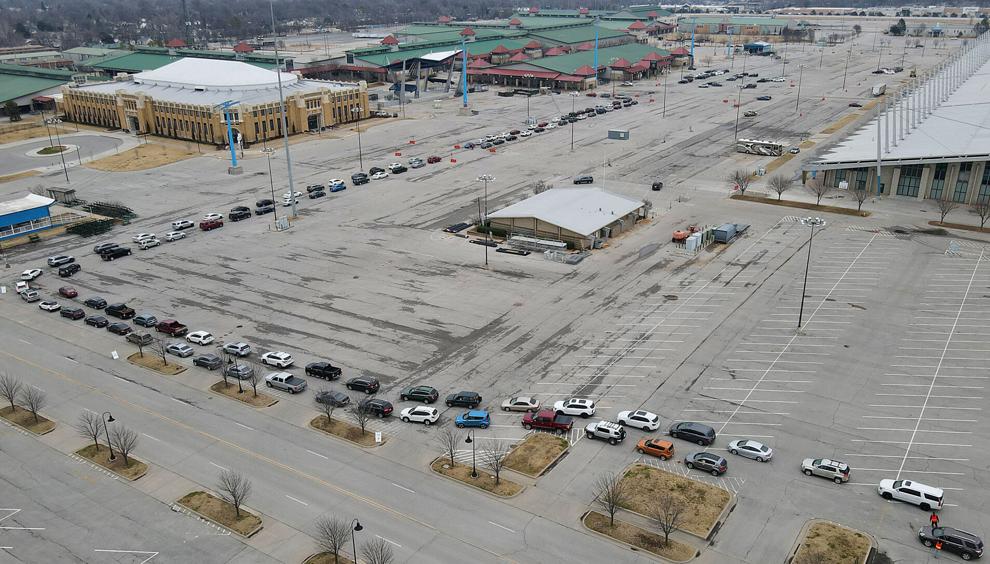 If I have already had COVID-19, do I still need to consider getting the vaccine?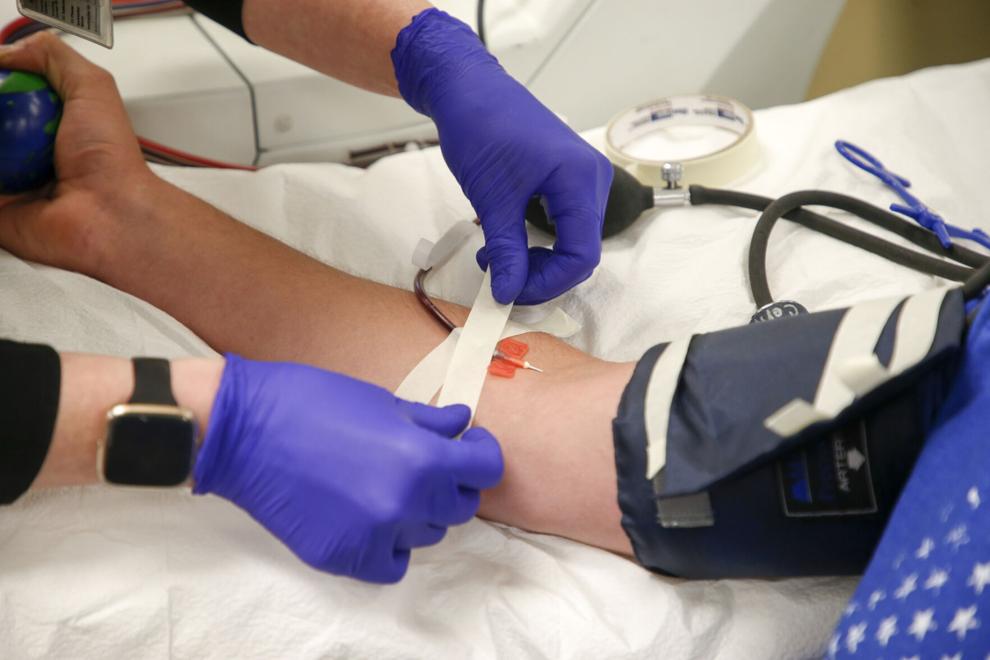 Do I still need to practice the three W's after getting my vaccination?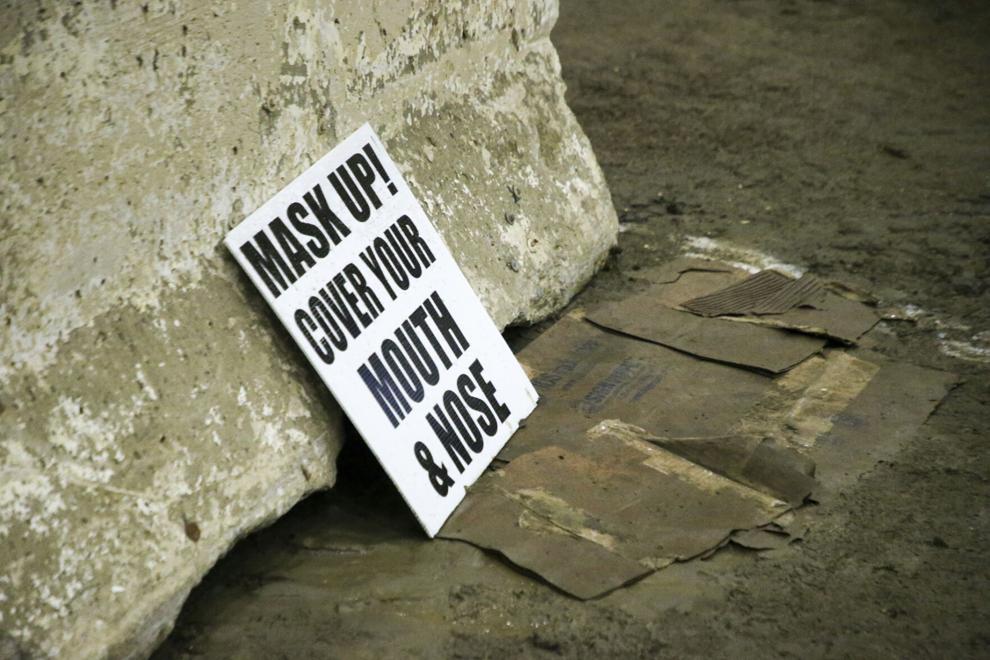 Can you be a carrier of the virus after receiving a vaccination?
Why do I have to wait 15 minutes before being able to leave after my vaccination, and what side effects are common?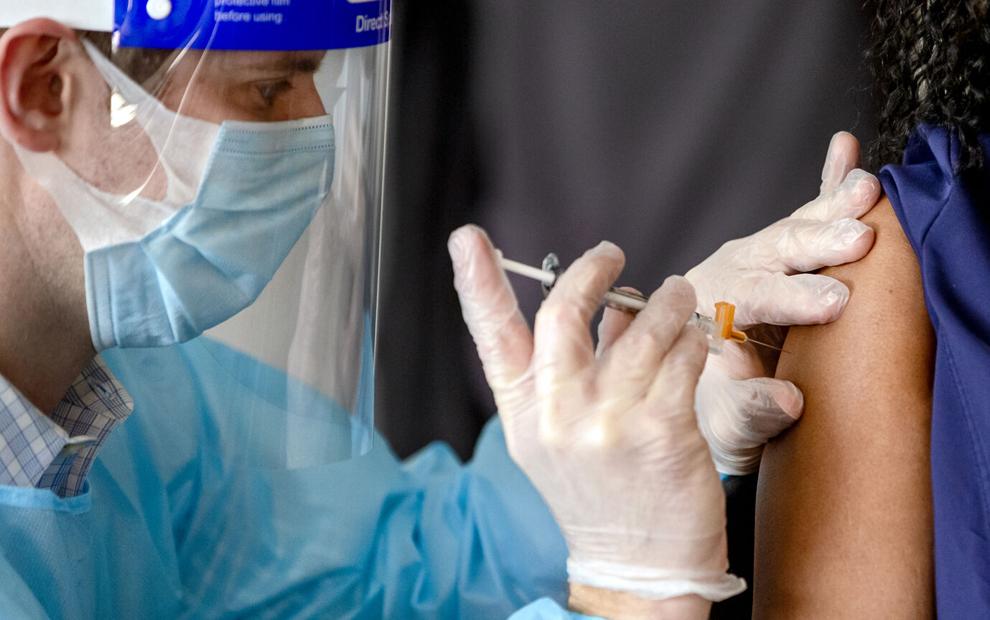 How many vaccine doses have gone to waste in Oklahoma?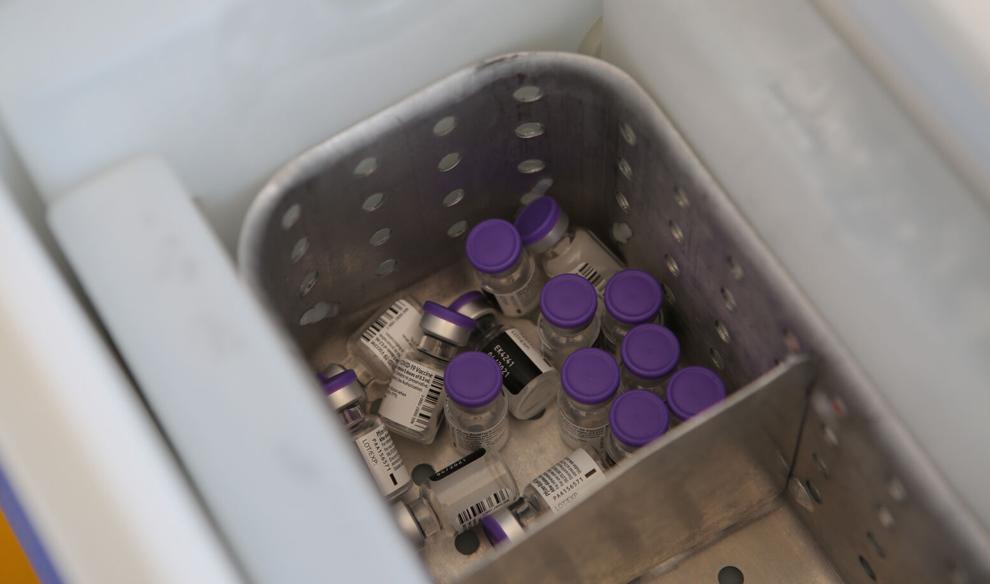 12 months for just $26