"In most cases, we are prosecuting the poorest and most desperate among us. ...  The problem is you need a car to drive to a job or to get social services. To strip away the ability to drive and then to criminalize the lack of proper documentation to drive, that's where the vicious cycle comes in."
Criminal justice reform advocates argue that increased application of court fines and fees has led to a two-tiered justice system — one where those who can afford to pay go free while those who can't afford to pay often get stuck in a cycle of increasing debt as they struggle to pay down what can amount to tens of thousands of dollars of legal debts.
In May, the Tulsa World examined how this system has grown in Oklahoma because of a greater reliance on court fines and fees to pay for various government agencies.
Since August, the Tulsa World has investigated this issue. Below is our multi-part series as we look at the people who are affected by this system and the toll it takes on them as they try to get their lives back on track.
Day 3: Reform advocates want Oklahoma to halt driver's license suspension as an incentive to pay tickets, court debt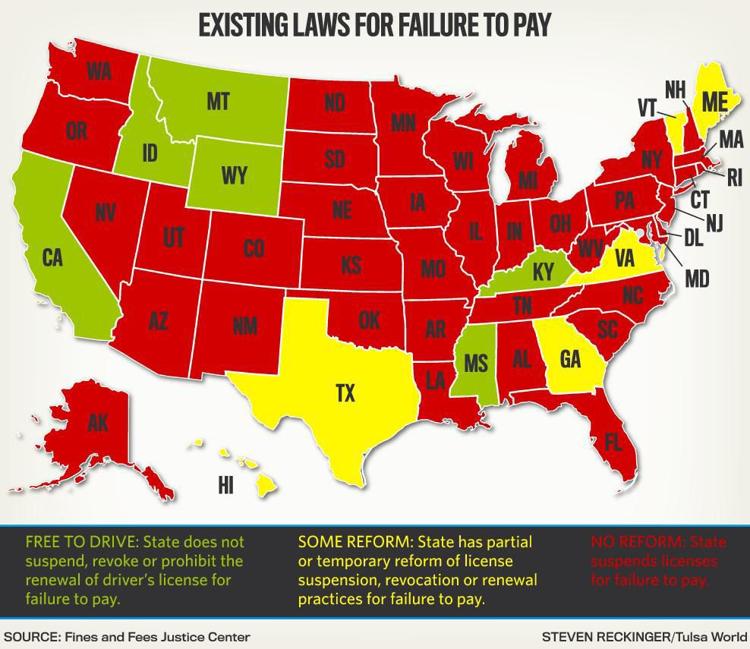 Day 3: Feed the kids or pay court fines and fees? One Tulsa woman hopes for a day she doesn't face that decision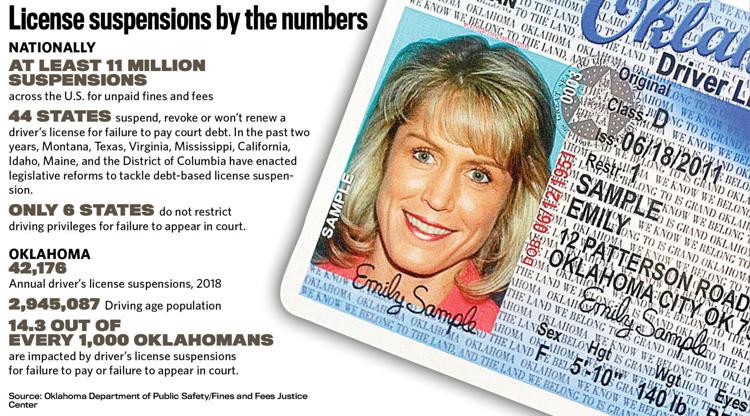 Day 1: How one woman's story depicts Oklahoma's struggle with fines, fees and costs in the justice system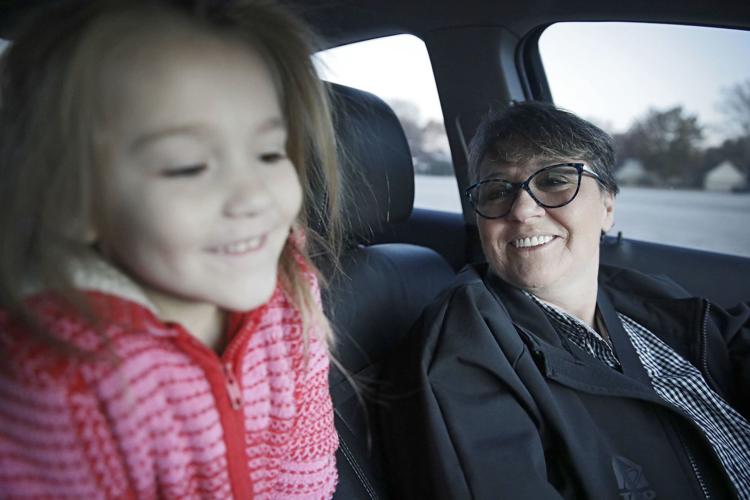 Day 1: Young mother, now out of jail and sober, is trying to rebuild her life but still has jail fees to worry about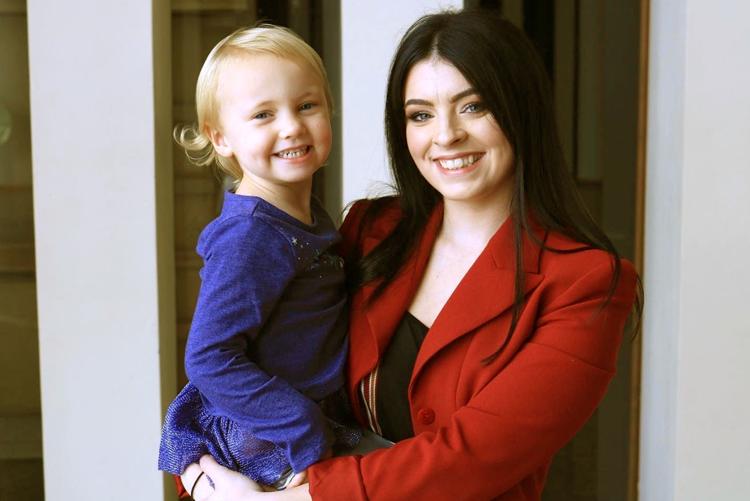 Day 2: Outstanding court debt blocks many Oklahomans from getting convictions expunged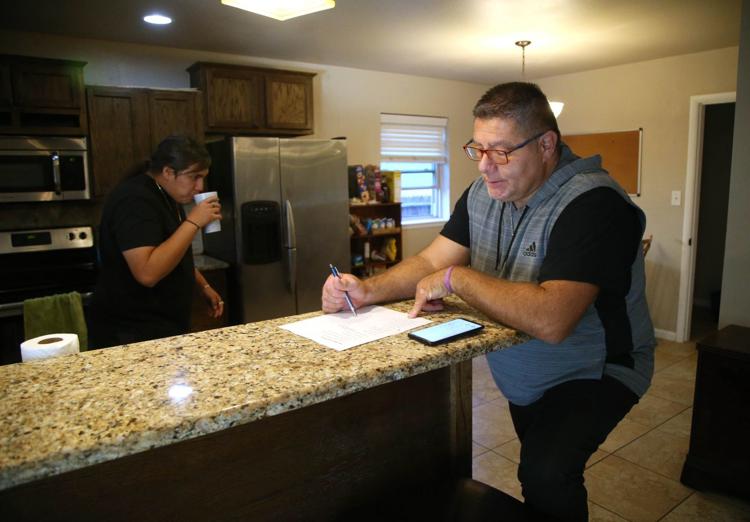 Click here to read the entire series
Day 4: Unpaid court fees disproportionately impacts north Tulsa leaving residents 'entrapped' in debt, analysis shows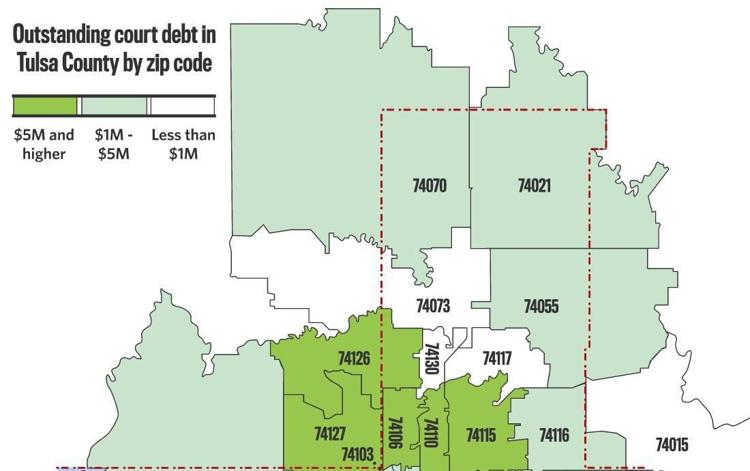 Day 4: He was homeless and struggled with alcohol. Then Ali Sharifi piled up over 300 arrests before dying owing thousands in court debt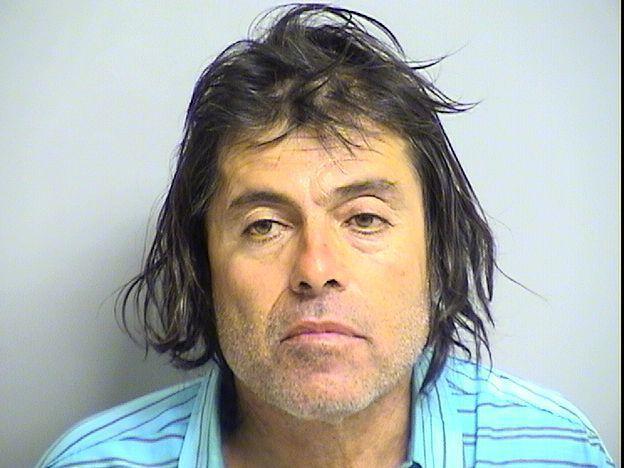 Day 5: Tulsa County seen as model for solutions as criticisms of Oklahoma bail system compound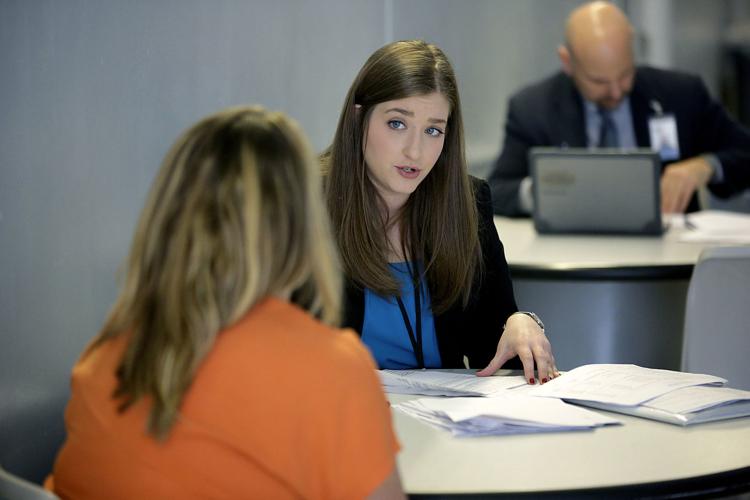 Day 5: Legislature looking at ways to alleviate burden of court fines and fees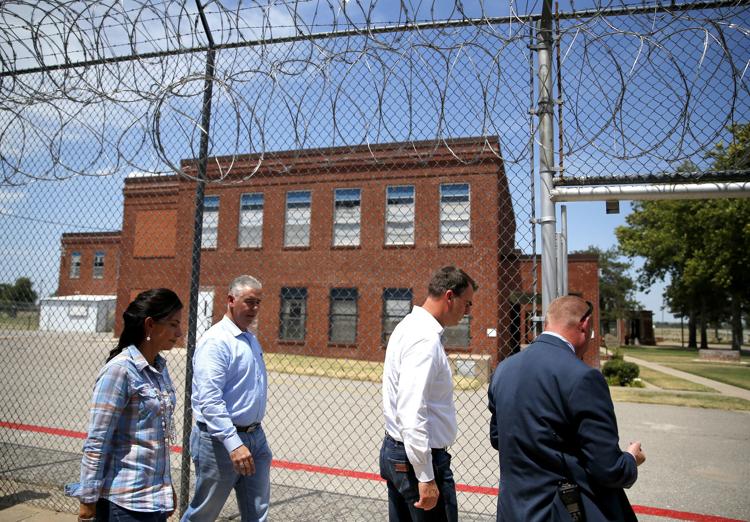 A look back: How much does Oklahoma rely on court collections to fund government? 'We reach a point where we begin to criminalize poverty.'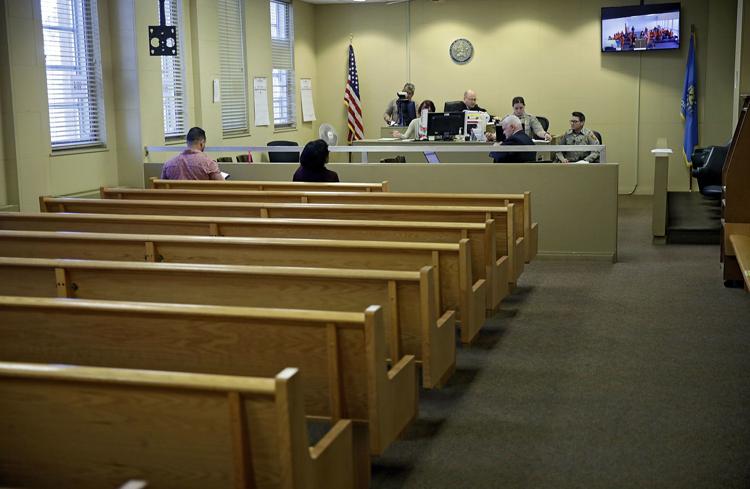 Journalism worth your time and money