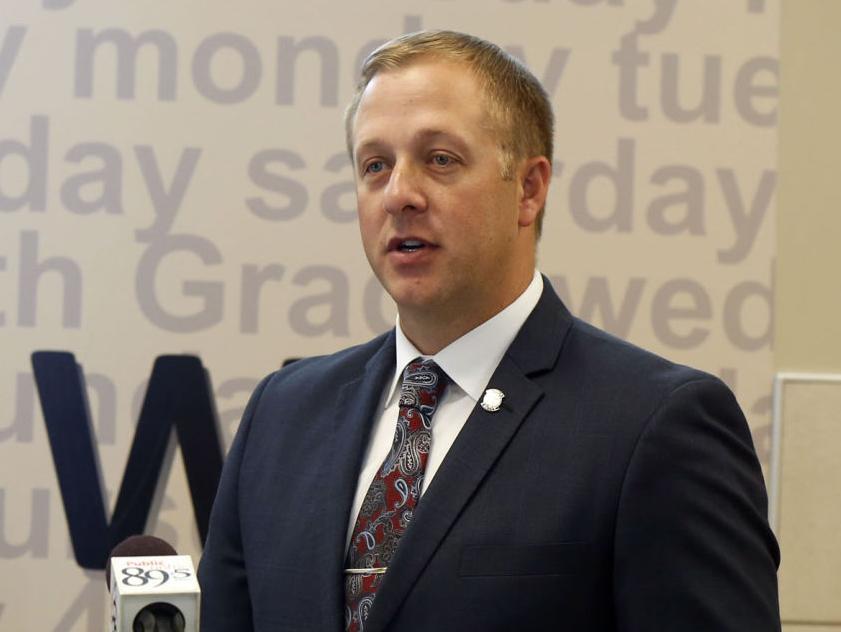 OKLAHOMA CITY — Michael Rogers has stepped down as Gov. Kevin Stitt's education secretary and chief policy negotiator.
He plans to continue his duties as secretary of state.
"I will do my best to continue fulfilling my duty under Section 1 of Article VI of the Oklahoma Constitution for a four-year term running concurrently with your term as governor," Rogers wrote in a letter to Stitt.
That section of the constitution says the Secretary of State is appointed by the governor with the consent of the Senate. The four-year term is to run concurrently with Stitt's term.
Stitt on Thursday announced former Senate Pro Tem Brian Bingman, R-Sapulpa, would be his new chief policy negotiator. Bingman served in the Oklahoma Senate and Oklahoma House before terming out. Bingman is a former Sapulpa mayor.
Rogers is a former Republican Oklahoma House member from Broken Arrow who served from 2014 to 2018. He decided not to seek another term, citing his wife's health and the workload required of him as chairman of the House Common Education Committee.
Rogers announcement comes after the recent resignation of Chief of Staff Michael Junk. Stitt named Bond Payne as his new chief of staff. Payne comes from the finance sector.
Two of Stitt's Cabinet secretaries, Jerome Loughridge and Dr. Kayse Shrum, recently stepped down to return to full-time jobs. Loughridge served as secretary of health and mental health. Shrum served as secretary of science and innovation.
Stitt's secretary of Native American affairs, Lisa Billy, resigned in December, accusing Stitt of being committed to an unnecessary conflict with the state's tribal governments.
Donelle Harder, a Stitt adviser and spokeswoman who served as his campaign manager, also left the office earlier, but is now on contract with the state.
---
Barbara Hoberock
405-528-2465
barbara.hoberock
@tulsaworld.com
Twitter: @bhoberock
Be the first to know
Get local news delivered to your inbox!