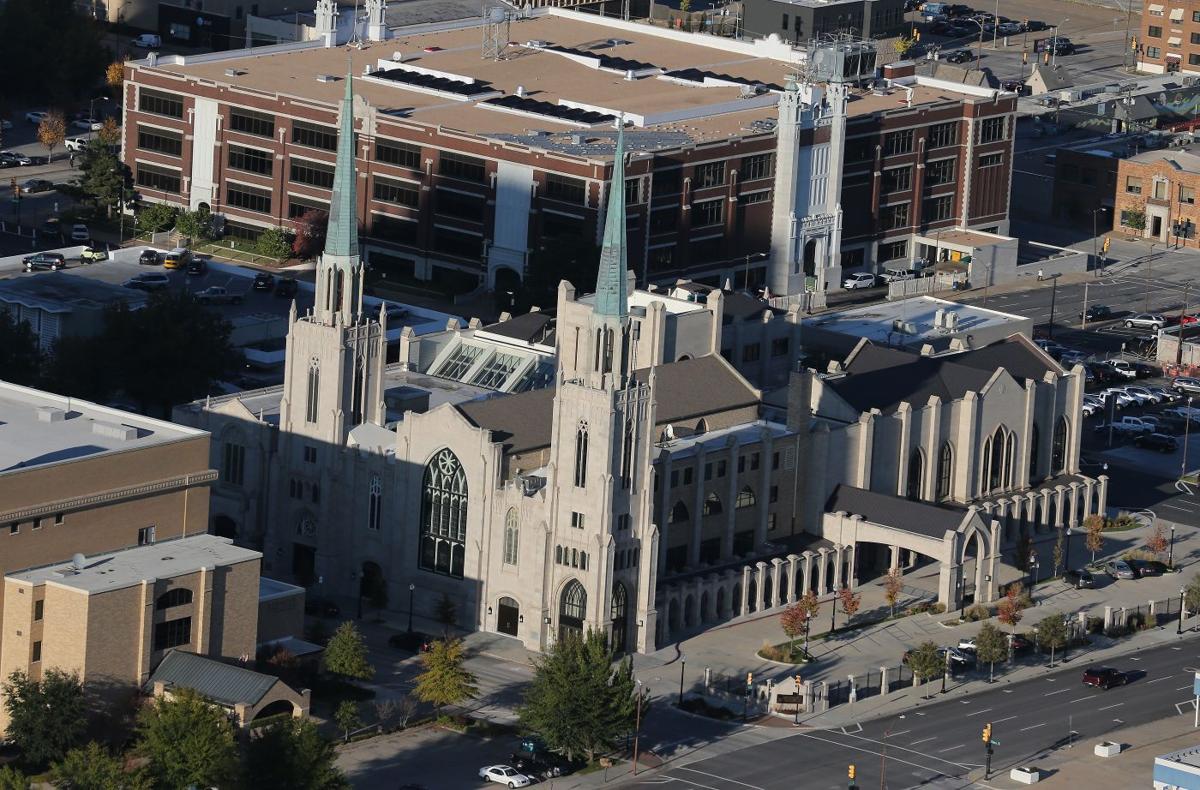 ---
An ex-Muslim who was nearly beheaded after his conversion to Christianity has been denied legal recourse against the church that publicized his baptism despite a secrecy agreement he said they made because he feared for his safety.
District Court Judge Daman C. Cantrell granted a motion to dismiss a lawsuit filed by the Tulsa man from Syria against First Presbyterian Church in downtown Tulsa and its co-pastor, the Rev. James Miller.
The suit alleged that the church published news of the man's baptism on the internet after promising not to release his name and that, as a result, he was abducted, tortured, severely injured and nearly beheaded in his native Syria.
Calling it a "singular case in Oklahoma jurisprudence," Cantrell ruled that the court did not have jurisdiction in the case because it was an ecclesiastical matter that dealt with "the deeply held sacrament of Christian baptism."
"Publication about baptism appears to be the Presbyterian way of telling the world that one has become a Christian," Cantrell wrote.
"The simple fact is that this country has the rule of law, which means among other things it protects freedom of religion.
"It is up to each person, when deciding upon accepting or rejecting religion, to know the consequences of exercising that freedom of religion. In the 21st century, religious persecution rages around the world against people of all religions," the judge wrote.
Tulsa attorney Keith Ward represented the plaintiff, identified in court papers as John Doe for his own protection.
Ward said he strongly disagreed with the ruling, which he believes could have a lot of unintended consequences.
"I'm confident it will be reversed on appeal," he said.
Attorney John Tucker, representing the church, released this statement:
"Mr. Doe asked the 1st Presbyterian Church of Tulsa to baptize him before he took a trip to his home in Syria.
"Public Baptism is one of 2 sacraments of the Church. Mr. Doe's Baptism is celebrated as a public event in front of the Congregation during a regular Sunday service. Doe claimed his baptism should have been kept secret. In a sense, the claim was 'wrongful baptism.'
"Doe sued the Church claiming that, while he was in Syria, his relatives in Syria discovered his baptism on the internet. He claimed those relatives then attacked him in retaliation for the baptism.
"Judge Cantrell's Order dismissing the suit against 1st Presbyterian clearly affirmed the established law that for more than 200 years, the 1st Amendment has guaranteed the right of churches to follow their beliefs and practices without interference by the government or its law courts."
Conversion from Islam
Monday, sitting in a Tulsa-area McDonald's restaurant, John Doe talked to the Tulsa World about his ordeal on the condition that his identity not be revealed.
He said he and his wife live in fear of retaliation from his family or other radical Muslims.
Doe said he was born and raised in Syria and immigrated to the United States in 1983 with his family when he was 12.
In his early adult years, he spent more time in Syria than in the U.S. He owned and operated a prosperous recruiting company that brought western doctors and nurses to the Middle East.
He described himself as a "very strict Muslim" who sent his children to Muslim schools.
In early 2012, he was asked to bring an Arabic-language translation of the Bible from the United States to Syria, and he began to read the book during the flight.
"I started reading and thinking about it," he said.
And he began to question his Muslim upbringing.
Among the people he talked to in the fall of 2012 was the Rev. Mateen Elass, then pastor of First Presbyterian Church in Edmond, who also was a convert from Islam, and the Rev. James Miller at First Presbyterian Church in Tulsa.
"I asked them a lot of questions," Doe said.
Doe said he talked to Miller about being baptized into the Christian faith and was clear about telling him his baptism could not be made public without jeopardizing his life.
"We agreed in his office that my baptism would be secret, would not be published," he said.
On Dec. 30, 2012, at a sparsely attended 8 a.m. service, Doe was baptized at the downtown Tulsa church. That afternoon he flew to Syria. Doe had been engaged to a Syrian woman he'd been communicating with for years, and they married two weeks after he arrived in Syria.
'I knew that was my day. I'm going to go.'
Shortly after his wedding, he was confronted in Syria by family members who told him they had read about his baptism on the internet, in the First Presbyterian Church bulletin.
Doe said it is common in Arabic culture for people to investigate the families of people who are getting married. An internet search of his name pulled up the church bulletin as the top item.
In late January, he said, he was threatened and then abducted by his uncle, a cousin and two other men. He was taken to a cellar outside of the city, where he was beaten and tortured for three days, and threatened with beheading if he did not recant his new faith and return to Islam.
An electrified 55-gallon drum was put on top of him that shocked him whenever he touched the side, and electrified water was poured over him.
His arms were tied tightly behind him. Periodically, they took him out and beat him, breaking his jaw and knocking out several teeth, he said.
"They took me out on the fourth day to behead me," he said.
"They had the video camera out, and I knew that was my day. I'm going to go," he said.
"They put you on your knees. The guy behind you, who was my uncle, carries a knife and pokes you in the back. When you raise your head, they chop your head off," he said.
"He stabbed me three times, and I didn't react.
"With the help of the Lord, I was able to free myself. I'm a third-degree black belt," he said.
Doe said he wrestled a gun away from his uncle and shot him.
"I was shocked myself. Nobody expected this to happen. ... I had never killed somebody in my life."
He paused a long time to compose himself before continuing his story.
He said he ran to a pickup truck, shooting at the men, who were shooting at him.
A bullet hit him in the leg.
He jumped in the truck and got away.
He made it to a friend's house, a dentist who has an underground church, where he met up with his wife.
"She passed out when she saw me," he said.
'Absolutely credible'
Doe flew back to Tulsa, received medical treatment for his injuries and five days later returned to Syria to pick up his wife, who was hiding at the dentist's house and unable to go back to her family.
His cousin, the son of the man he had killed, spotted them in public and attacked him, stabbing him several times before bystanders broke it up.
He and his wife fled Syria, to Lebanon and then to Turkey, winding up broke and in a refugee camp on the Turkey-Syria border.
He contacted Elass in Edmond, who raised money for him in his church.
Elass said Friday that he has known Doe for three years, that his story is "absolutely credible," and that his fears are justified.
The couple also were helped by an American Christian they met on the street in Turkey who let them stay for several months in an unoccupied apartment.
They contacted Oklahoma Congressman Jim Bridenstine, who expedited a visa for Doe's wife.
"Bridenstine helped us tremendously," he said. "I had her visa in four months. It usually takes 18 months."
Sheryl Kaufman, Bridenstine's press aide, confirmed that the congressman helped him.
"We definitely did a lot of work to help this gentleman," she said.
On Aug. 28, 2013, the couple arrived in the United States, leaving their house, two cars and all their possessions in Syria. They can never return to Syria because he is wanted for murder.
He fears reprisal from his family for the killing — and from radical Muslims for leaving Islam — and lives in secret, with cameras all around his house.
Doe said he has been through 14 surgeries to repair damage to his neck, arms, back and hands caused by the electric shocks, the beatings and having his arms tied behind him for three days. He has another surgery scheduled this summer.
He suffers nonstop nerve pain and is on narcotic painkillers, he said.
He has been unable to work much, though he's been helping people with computers when he can. He has spoken in a few out-of-state churches about his ordeal.
Bill Sherman 918-581-8398