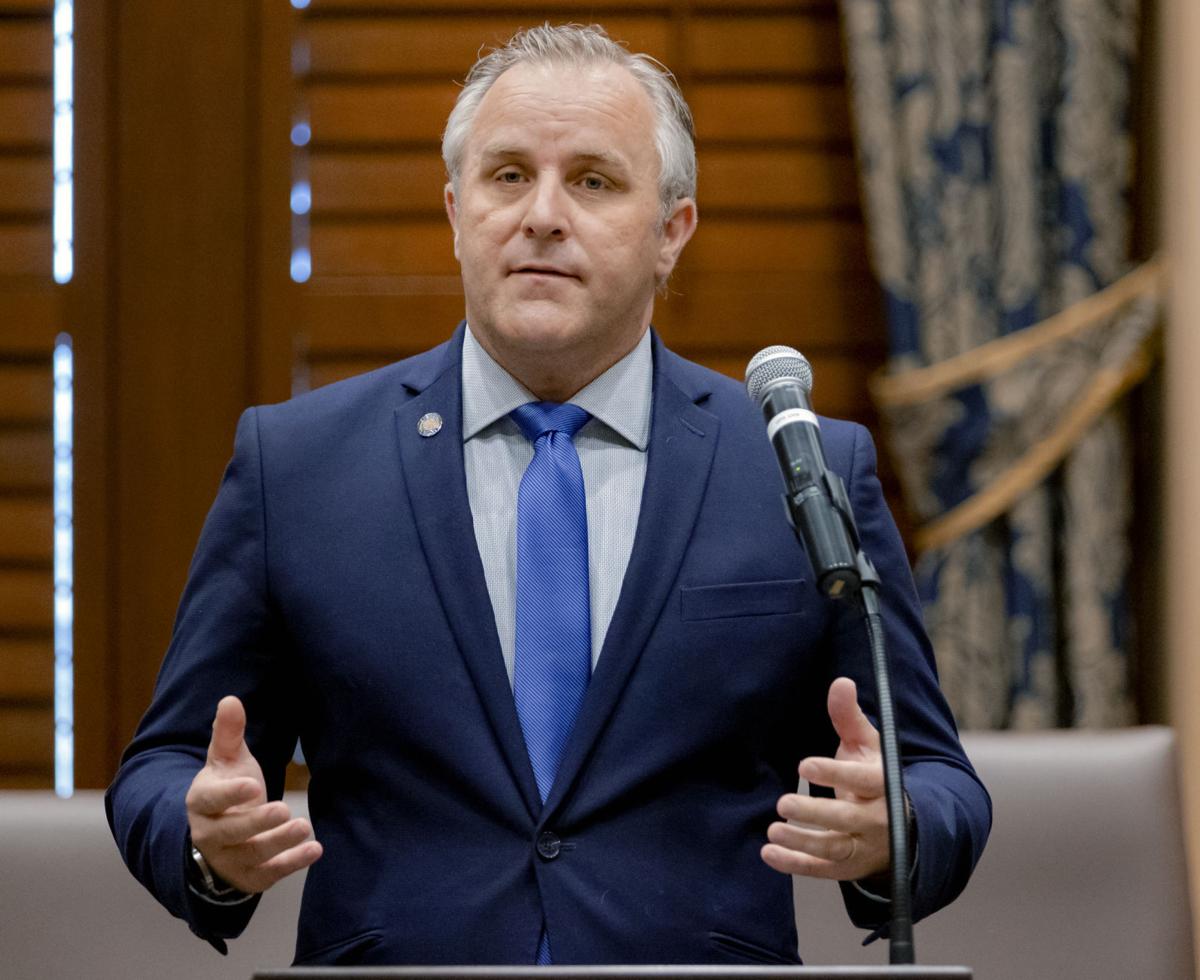 President Pro Tem Greg Treat, R-Edmond, promised the committee redrawing Oklahoma Senate districts over the next year will accept public input, including suggested maps.
"The Senate has been working on redistricting for months and we are preparing for the culmination of that work by taking steps to ensure the general public's role in the process," Treat said in a press release.
While the House and Senate may have begun identifying which districts must be adjusted, the new lines cannot be finalized until 2020 Census information is received from the U.S. government.
A group hoping to get a nonpartisan redistricting commission on the Nov. 3 general election ballot recently withdrew its petition.
Campaigns and elections: Friday is the deadline for new registrations to vote in the Aug. 25 elections, which will include party primary runoffs and the first round of non-partisan Tulsa municipal elections.
Voter registration forms are available at county election board offices and most post offices and public libraries, as well as online at ok.gov/elections.
• State Sen. Nathan Dahm, R-Broken Arrow, endorsed Terry Neese over his colleague, Sen. Stephanie Bice, R-Oklahoma City, in the Aug. 25 GOP runoff in the 5th Congressional District.
• Democratic challenger Abby Broyles criticized Inhofe for not doing more to help Oklahomans out of work during the COVID-19 epidemic, and accused him of indifference.
"He barely even acknowledges this crisis exists," Broyles said.
Inhofe, in his capacity as chairman of the Senate Armed Services Committee, has been primarily focused on the National Defense Authorization Act, which passed the full Senate last week. Inhofe touts that annual bill's financial benefit to the state through spending on Oklahoma's military installations.
House and Senate versions of the measure have yet to be reconciled in conference committee.
Things got a little testy at a recent Haskell County Republican Party meeting. According to the McAlester News-Capital, state Senate District 7 incumbent Larry Boggs and followers of runoff challenger Warren Hamilton got into a loud argument that come close to getting physical.
The SD 7 race is one of the bitterest ongoing intraparty fights. The seat, which was held for decades by the late Democratic kingpin Gene Stipe, is now firmly in Republican control, and the winner of the Aug. 25 runoff will be favored in the Nov. 3 general election.
Boggs is a pretty typical Oklahoma conservative. Hamilton is affiliated with a hard line anti-abortion rights sect called The Ekklesia of Oklahoma. Its goal, or one of them, is to outlaw abortion in the state and ignore any court decisions to the contrary.
The Ekklesia backed several candidates in the Republican primaries but only Hamilton survived. He finished about 300 votes, or 4 percentage points, behind Boggs in the June 30 primary.
According to the News-Capital and other reports, members of the Ekklesia began shouting at Boggs to "repent," which escalated into Boggs offering to take the discussion outside.
The leader of the group, Daniel Navejas, said he took that as a threat and tried to press charges against Boggs, but District Attorney Chuck Sullivan declined.
• Former congressional candidate Tim Gilpin endorsed Tulsan Greg Robinson for mayor.
Meetings and events: Together Oklahoma plans online meetings at noon and 5:30 p.m. Tuesday. Email klawson@togetherok.ok for information.
Supporters of State Question 805, which is related to criminal justice reform, will have a Zoom panel discussion at 6 p.m. Tuesday.
Bottom lines: State Sen. James Leewright, R-Bristow, and state Rep. Kyle Hilbert, R-Depew, said they plan to introduce legislation to increase law enforcement pay and benefits. ... The Muskogee City-County Port Authority received a $4.9 million federal grant for flood protection measures. ... The Oklahoma Employment Security Commission hired a Chief Operating Officer, Michelle Britten, and announced in-person claims processing events Thursday and Friday in Ardmore. ... Oklahoma lawmakers recently attended their annual outing at Grand Lake.