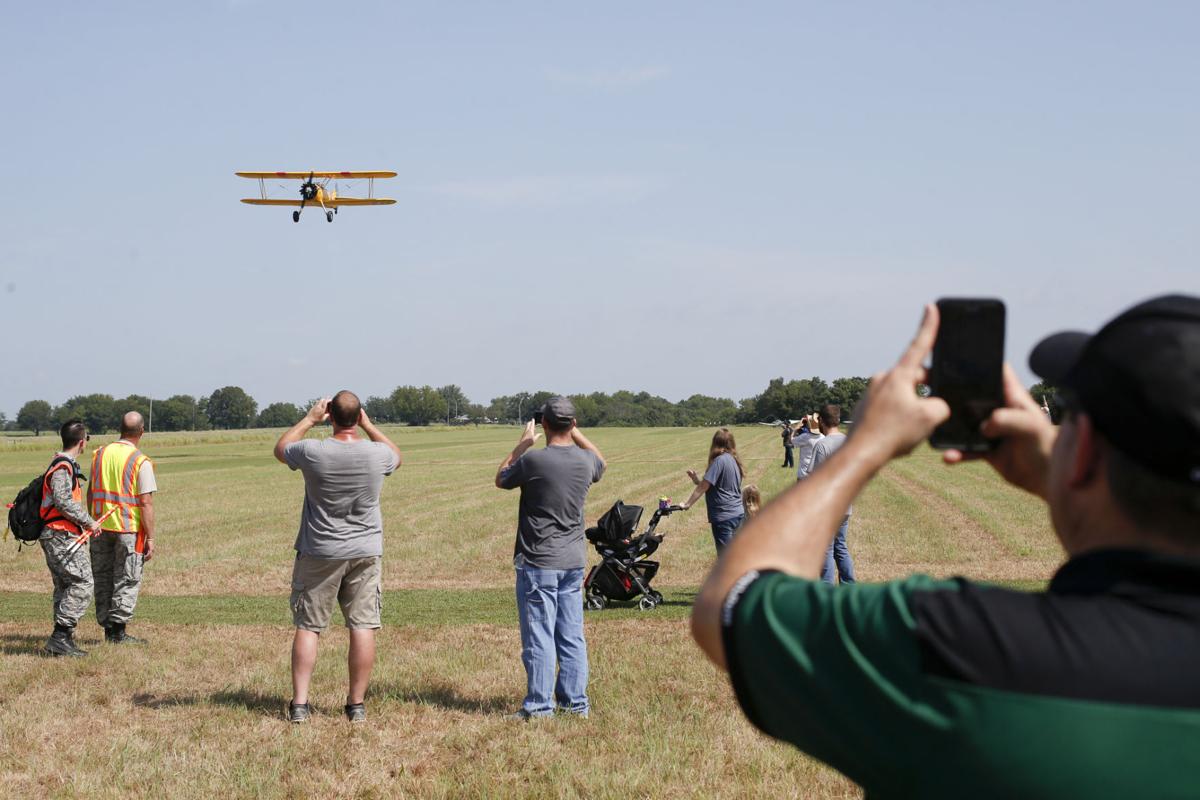 Pilots, aviation aficionados and families from all around will make a trek to Oologah on Saturday morning, whether by air or road, to celebrate the lives of Will Rogers and Wiley Post on the 85th anniversary of their deaths.
Ongoing for more than three decades, the Will Rogers & Wiley Post Fly-In at Will Rogers Birthplace Ranch, about 35 miles northeast of Tulsa at 9501 E. 380 Road near Oologah, will offer plenty of socially-distant sights to see and vendors and activities for all, including 19th century games for kids.
"At the time of their deaths, (Rogers and Post) were aviation's biggest boosters," said Pat Reeder, a spokeswoman for Will Rogers Memorial Museums. "Wiley actually invented the first spacesuit, though they didn't call it that back then. And Will Rogers never piloted, but he loved to fly. He even put postage stamps on his clothes and flew on a mail plane."
The friends died Aug. 15, 1935, in a plane crash in Alaska, and their deaths set off a period of national mourning, according to the Oklahoma Historical Society.
Event organizers aren't quite sure how long the fly-in has been running, but they've been able to trace it back at least 35 years, Reeder said.
"And only one rainout in all those years," she added.
The day will start early with small planes beginning to arrive before 8 a.m. and gates opening at 7:30 a.m. for parking south of the 2,000-foot grass landing strip. The event is free and open to the public, but donations are appreciated, according to a news release.
Pryor Pilot Joe Bacon will take over the helm, or nose wheel, as announcer this year, and "he knows his planes," Reeder said. The event normally draws about 100.
Rogers and Post lookalikes will arrive about 9 a.m. and make their way through the usual swarm of children and attendees clamoring for pictures before a pin presentation ceremony begins about 9:30 a.m. for family members of pilots killed in plane crashes, Reeder said.
The whole shebang is a morning event, Reeder said, because depending on the weather, which is forecast to reach the mid-90s, the pilots probably won't stick around long.
"They don't have AC in their planes," she said.
---
Kelsy Schlotthauer
918-581-8455
kelsy.schlotthauer
@tulsaworld.com
Twitter: @K_Schlott
Be the first to know
Get local news delivered to your inbox!