OKLAHOMA CITY — Thousands of students and their parents descended on the state Capitol Monday to share with lawmakers their myriad reasons for choosing an online education through Epic Charter Schools. Not all of them came to oppose various pieces of legislation that would require the school and its for-profit management company to disclose more about how it spends public tax dollars.
Laura and Matthew Jennings brought their two children from their home in Marlow to visit with state Rep. Brad Boles, R-Marlow.
"He lives like two streets away from us, but we wanted him to know why we made this choice," said Laura Jennings. "He wanted to know our point of view and he shared with us that he is for transparency and I am all for that, too. It's state funds — every person who pays taxes deserves to know how that money is spent."
Jennings said her older child, Jaxon, struggled to sit for seven hours straight in traditional public school. So she began homeschooling him and his younger sister, Aubrey. She did that for three years and then she and Matthew made the decision to enroll them in Epic two years ago.
"Epic does benchmark tests and the state test, so we made the decision to move to Epic so we would know whether our child was hitting those benchmarks or not," Laura Jennings said. "It's nice to have that feedback, but one of my best friends has a child in Epic and we made the choice for two totally different reasons and that's something I want lawmakers to know — the array of reasons to choose Epic."
Epic operates a statewide virtual charter school, as well as three centers that blend online and in-person instruction in Tulsa and Oklahoma City. Its charter school options have drawn 10,000 new students, with total enrollment currently above 23,000 students.
Katrina and Shawn McDowell came all the way from the tiny town of Mutual in the northwest part of the state with their daughter Kamryn, who is now a high school freshman. They sat down with their representative, Casey Murdock, R-Felt, and shared that Kamryn chose Epic to escape bullying in traditional school and to have more elective course offerings.
"I get more of a sense of life with all of the opportunities I have through Epic," Kamryn McDowell told Murdock.
Investigation questions
Talk of the ongoing scrutiny that Epic is under by state and federal law enforcement was limited to questions from news reporters at separate news conferences held by Epic's spokeswoman Shelly Hickman and Senate President Pro Tem Greg Treat, R-Oklahoma City.
Treat told reporters he had been following news coverage of the matter.
"I've been reading the stories about investigations of one of the virtual charter schools," he said. "I've been keeping track of that and I want to make sure we're using those monies as efficiently and in the way the law allows. But I believe in having parental choice about how some of those dollars go and virtual charter schools have obviously filled a niche that was needed. Parents have demanded some options in that arena. Of course, anyone who uses public money shall be held to account for the use of those funds."
In late February, the Tulsa World was the first to report that the Oklahoma State Bureau of Investigation is once again investigating Epic. Public records obtained by the World indicate widespread accounts that some Epic Charter Schools students are dually enrolled in private schools appear to be at least one line of inquiry by federal investigators from the U.S. Department of Education's Office of the Inspector General.
Hickman, the school's spokeswoman, told reporters in a separate news conference that Epic had still "not been contacted by any federal investigator" to date.
As for students being dual-enrolled, Hickman said: "I believe there are students availing themselves of private, supplemental services such as tutoring, daycare, co-ops."
But as for students being dual-enrolled on a full-time basis, she said state law does not allow the school "to probe into their private life."
"If they are, they're not disclosing that information to us," she said.
Benefiting from Learning Fund
In the vacant state Senate Chamber, Janna Wayman and her five children were spread out on the floor of the public gallery seating area, writing out messages to their lawmakers by hand.
Sixth-grader Ana Wayman, 12, wrote: "Epic lets us go ahead and learn above our grade."
"Our family is a little different because all of my children were adopted through the foster care system," said Wayman, who lives in southeast Oklahoma City. "Several of my kids missed out on a lot of schooling while they moved from home to home and homeschooling allows us more flexibility to address those individual needs and plenty of time for counseling to address their emotional needs."
Wayman's children are in their second year at Epic, but she still considers herself their primary teacher, a role she's held for six years. Their assigned teacher comes to their house once a week to help out.
"The main reason we switched to Epic is the Learning Fund. My kids only do about 10 percent of their learning online and 90 percent with me, using the fund to do science experiments and we do a lot of field trips," Wayman said. "We can use the Learning Fund for family science museum passes, chemistry sets, circuitry sets, magnet sets, Spanish and typing software, orchestra lessons because all five of my kids play string instruments — that would all come out of my own pocket otherwise."
Epic students have access to at least $900 worth of annual funding that, once any curriculum and technology costs are covered, can be paid out for extracurricular, educational activities through something Epic calls the Learning Fund.
The Waymans were writing notes to take to the offices of Rep. Robert Manger, R-Oklahoma City, and Sen. Ron Sharp, R-Shawnee.
"He's one they really want us to talk to because he doesn't like Epic," Wayman said, laughing, referring to Sharp, who alone authored nine bills this session seeking new restrictions or greater accountability for the public dollars flowing to virtual charter schools. "There are plenty of things I don't like about Epic, but I told you why I use Epic!"
'I was so proud of myself'
Sand Springs resident Kim Haley, who said she is an adoptive and foster mother, brought most of the seven children currently under her care to join with their assigned Epic teacher, Karen Davis, to meet with state Sen. Allison Ikley-Freeman, D-Tulsa.
"Right now, my seven kids are all doing so much better in Epic. I can see exactly where they are. It's not for everyone, but my kids excel," Haley said.
She shared that her daughter, Bella Haley, a sophomore, had fallen behind during earlier, "rough" years of her life when there was a lot of inconsistency.
Bella told Ikley-Freeman that she had been getting failing grades in traditional public school, but being able to study at her own pace allowed her to quickly turn things around.
"My first time at Epic, I got all As. I was so proud of myself — it was amazing," Bella Haley said.
Ikley-Freeman responded that she had once told Epic co-founder David Chaney that "Epic was created to serve a gap and they've done that well and I commend them for that."
She went on to say that she believes a great deal of conflict that exists between the political interests of traditional public schools and public charter schools stems from inadequate funding.
Epic Charter Schools: A Tulsa World investigation
Epic Charter Schools: A Tulsa World investigation
Multicounty grand jury blasts use of private accounts for taxpayer money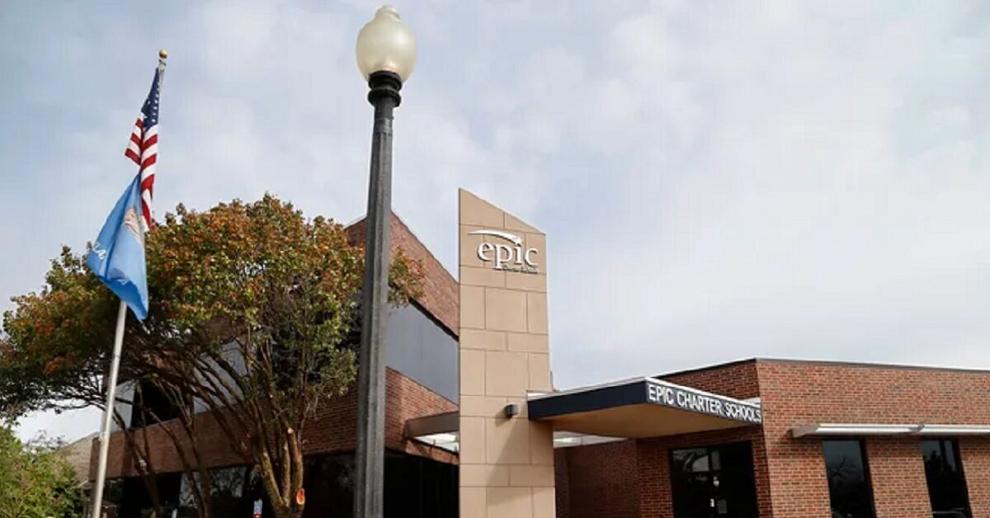 School Board ends Epic termination proceedings as part of deal
Epic Charter Schools board accepts final list of demands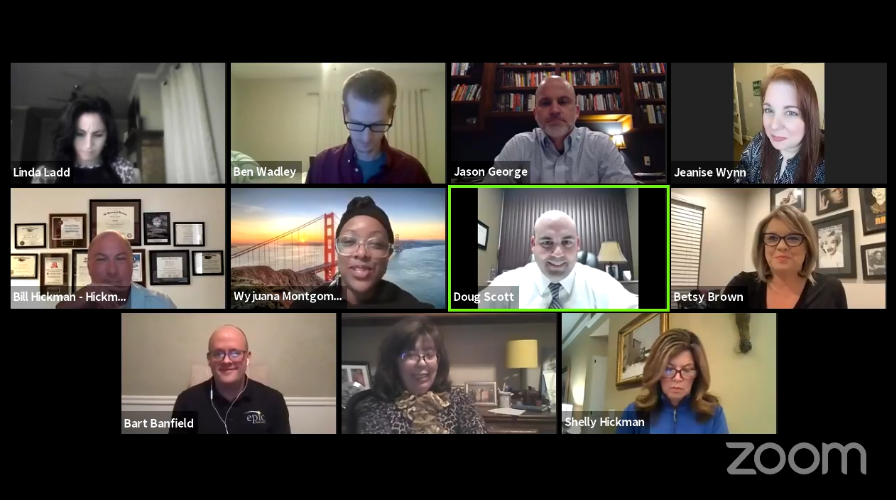 Board gives Epic's governing board final list of demands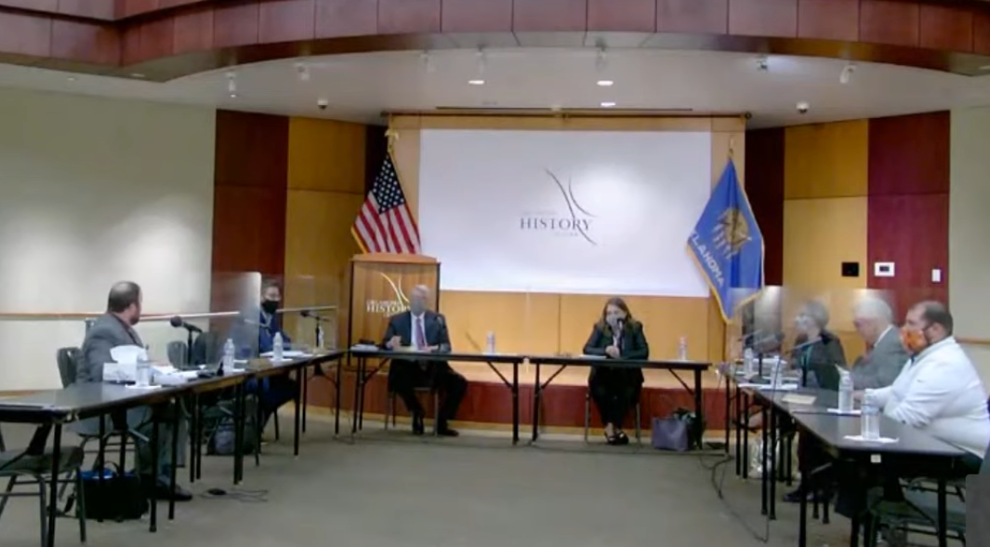 State virtual school board member sues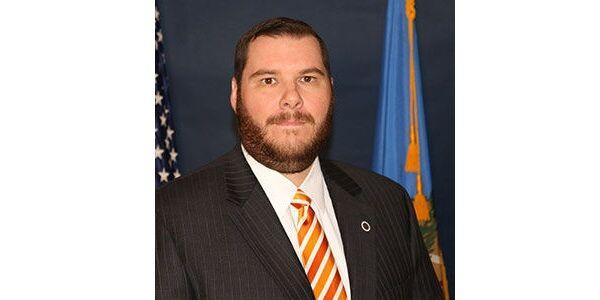 Epic Charter Schools slapped with new $10.5 million penalty
Epic Charter Schools board makes 11th-hour attempt to settle termination proceedings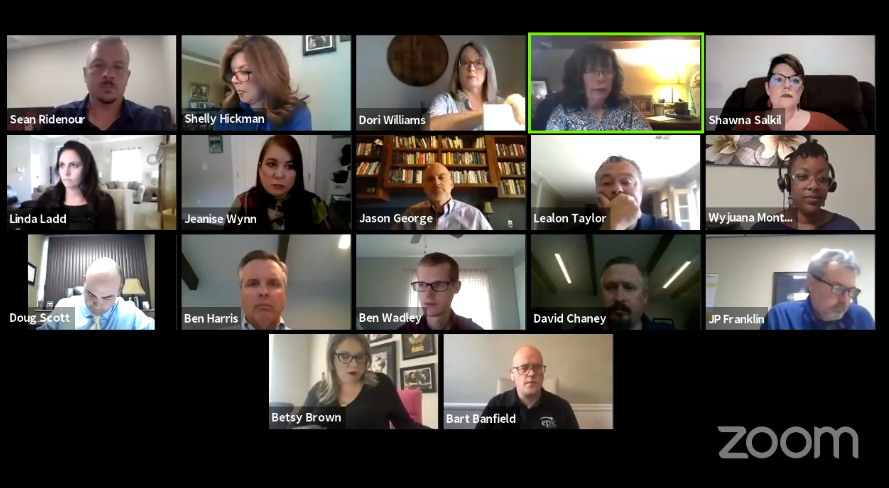 Epic board votes to change secret Learning Fund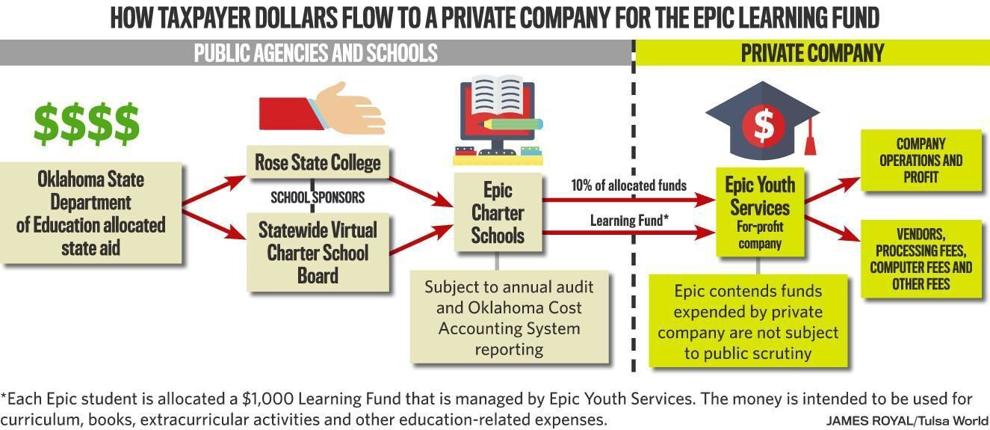 Legislation to negate board decision would send medical marijuana money to some charter schools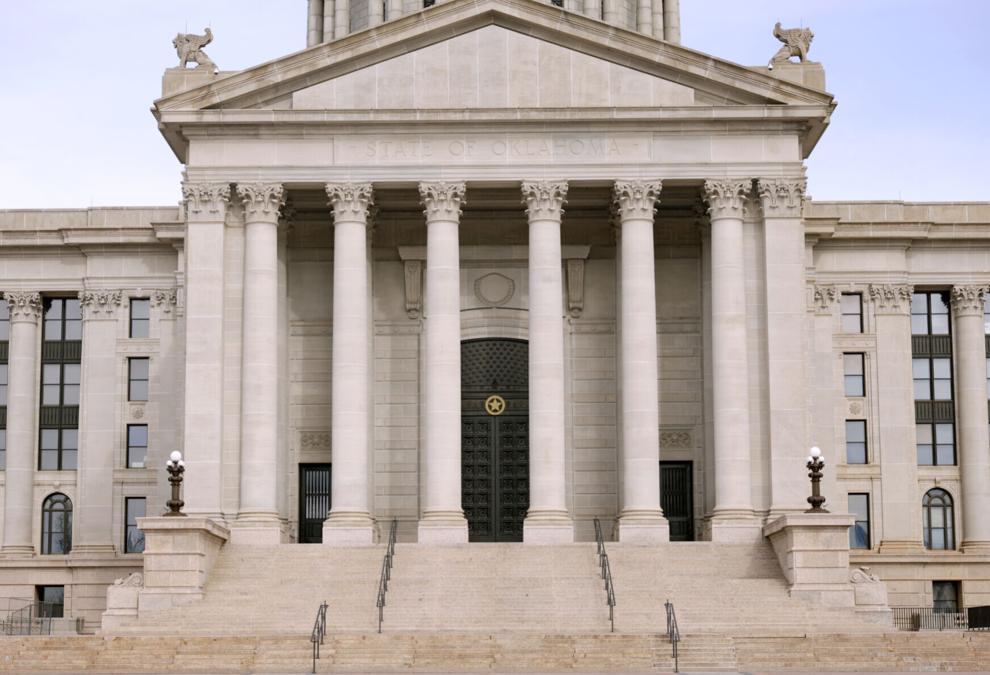 Statewide virtual school board sets termination proceedings
House to get legislation addressing issues raised by charter schools decision
TPS demands state board rescind vote on state funding lawsuit
Majority of state ed board votes to settle years-old charter schools lawsuit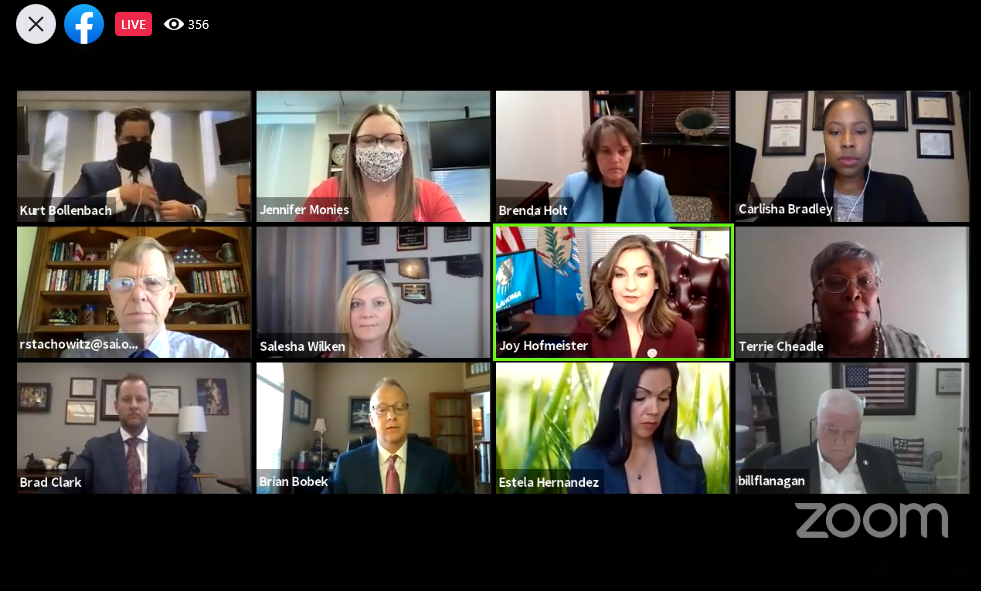 State board's deadline for $11.2 million repayment by Epic passes with no payment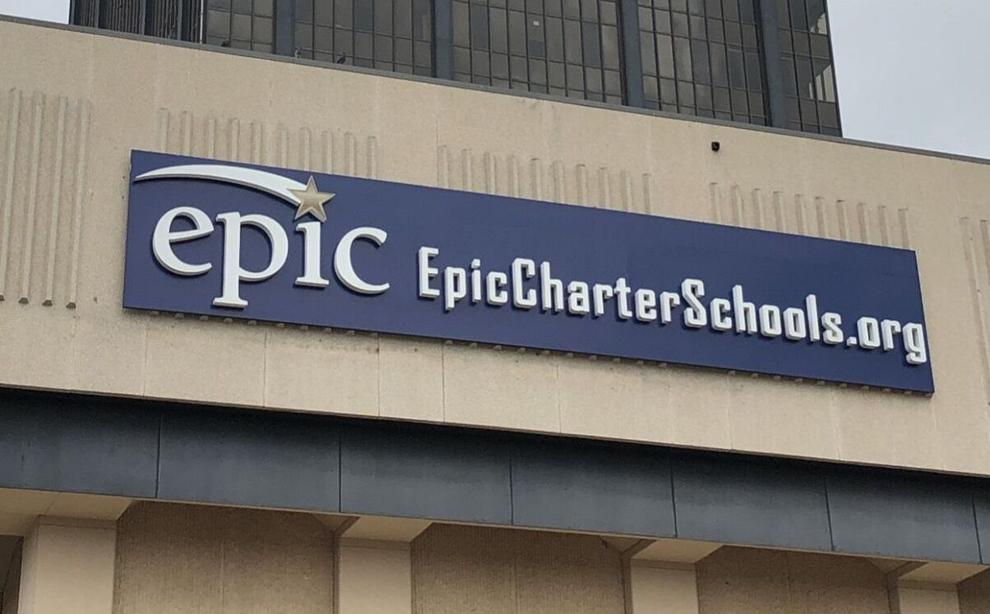 State Senate, House hear no bills related to Epic Charter Schools audit findings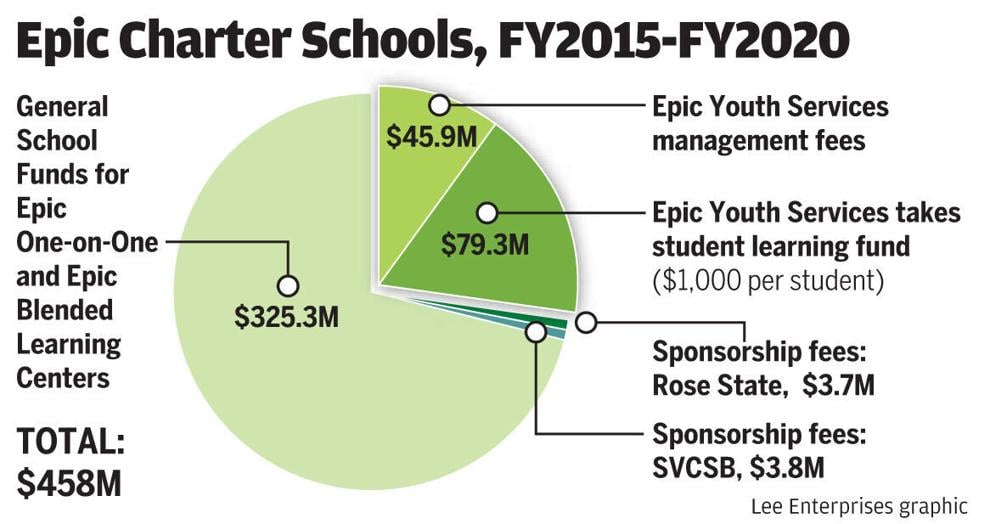 Epic co-founder's audit recommendations make it into legislation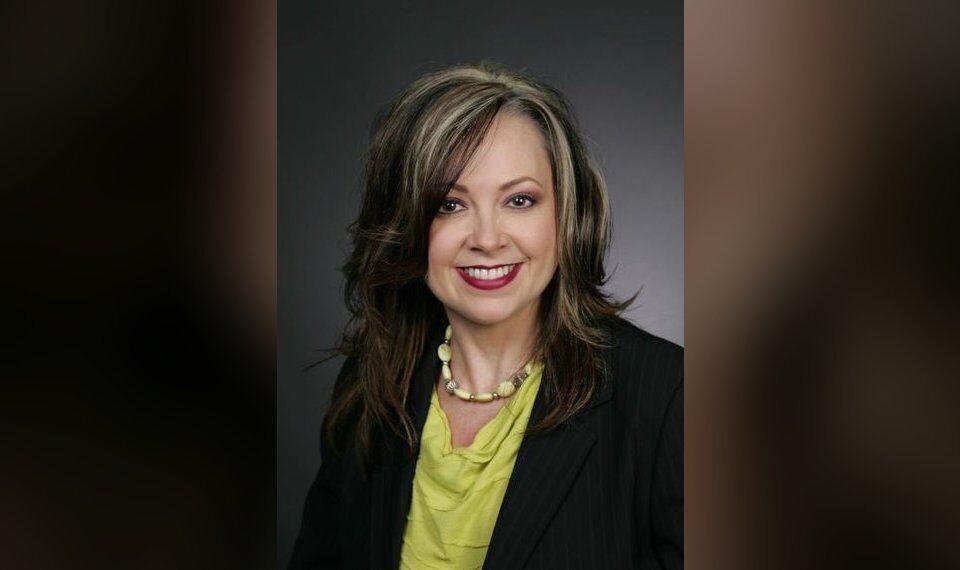 Termination proceedings against Epic Charter Schools delayed once more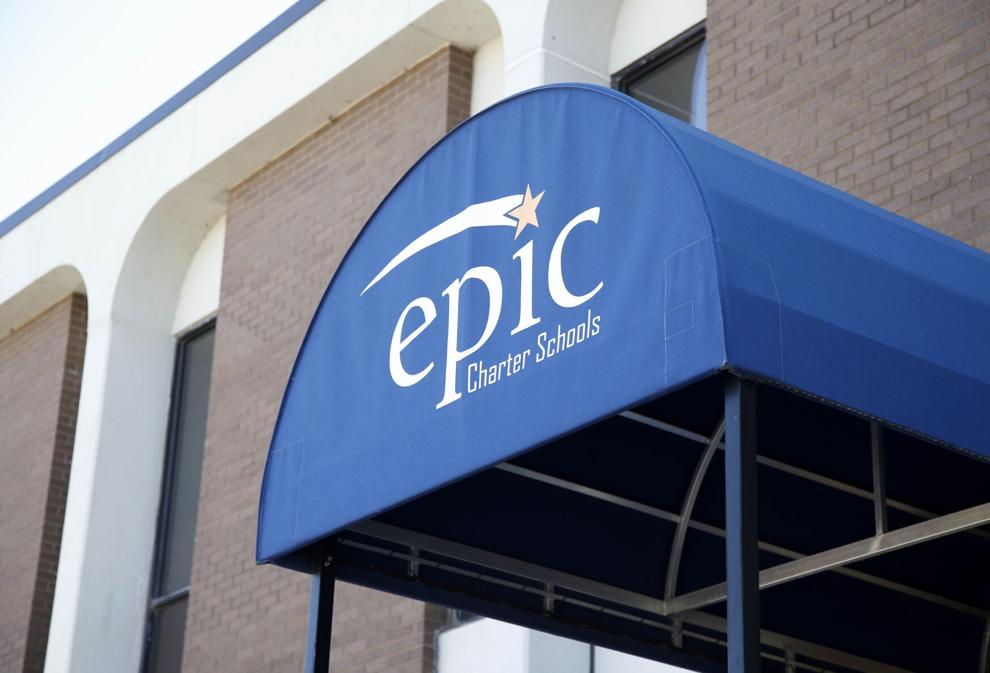 $11.2 million repayment from Epic Charter Schools to state is delayed; public records lawsuit stalls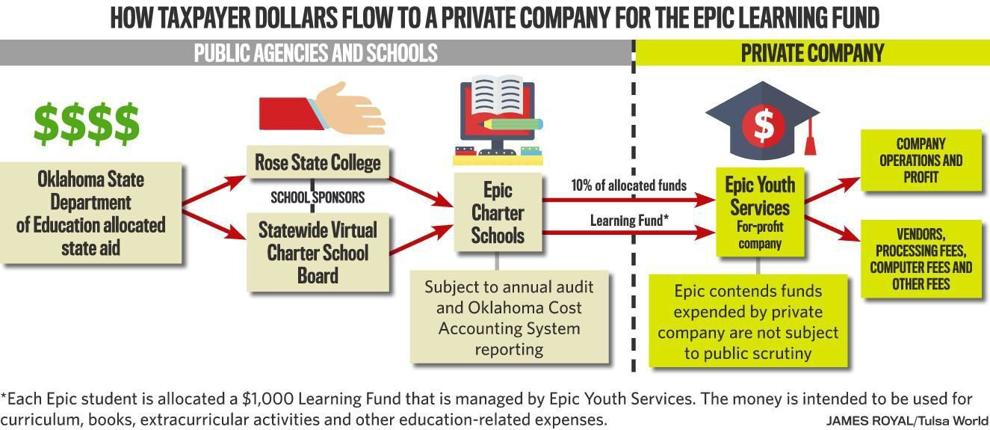 Epic Charter Schools adding human, financial resources to address deficiencies ID'd by state auditor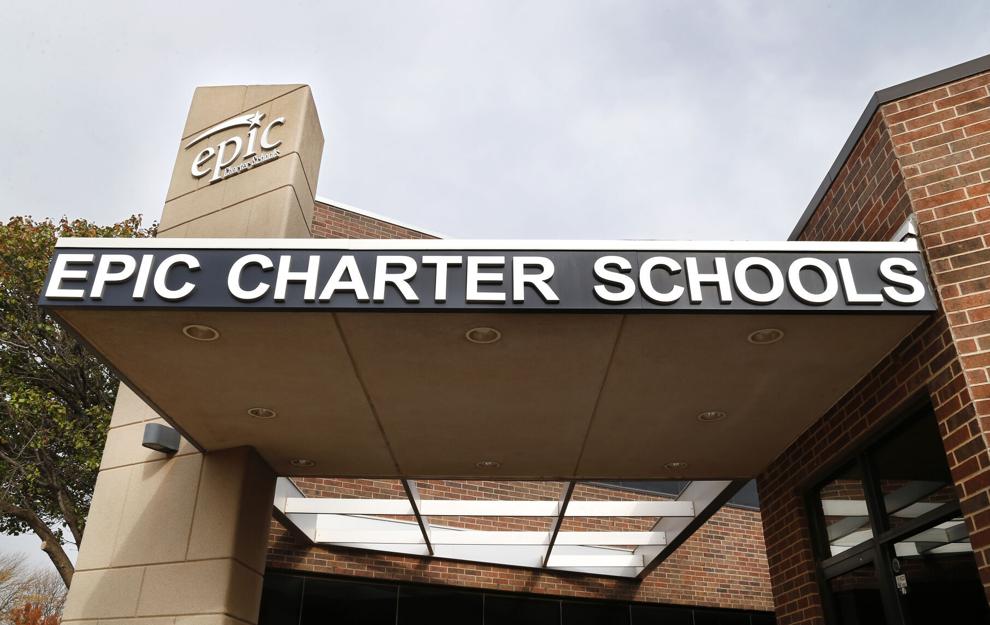 School funding adjusted: Tulsa County districts down $31 million; Epic gains $156 million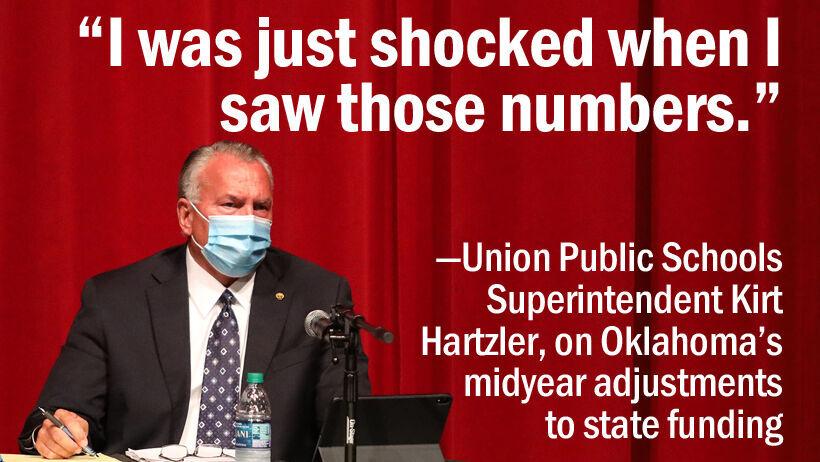 School finance chiefs call on state leaders to intervene before hike in funding to Epic Charter Schools
Two board members barred from all Epic Charter Schools matters over conflict-of-interest concerns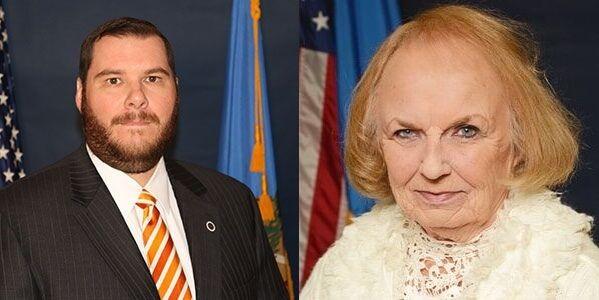 Epic Charter Schools' board amends contract with for-profit management company, directs accounting practice changes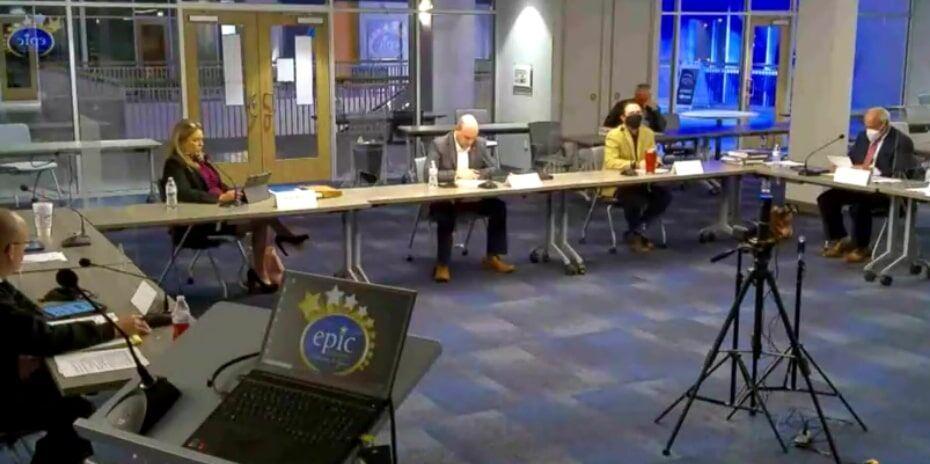 Governor removes board president leading inquiries into Epic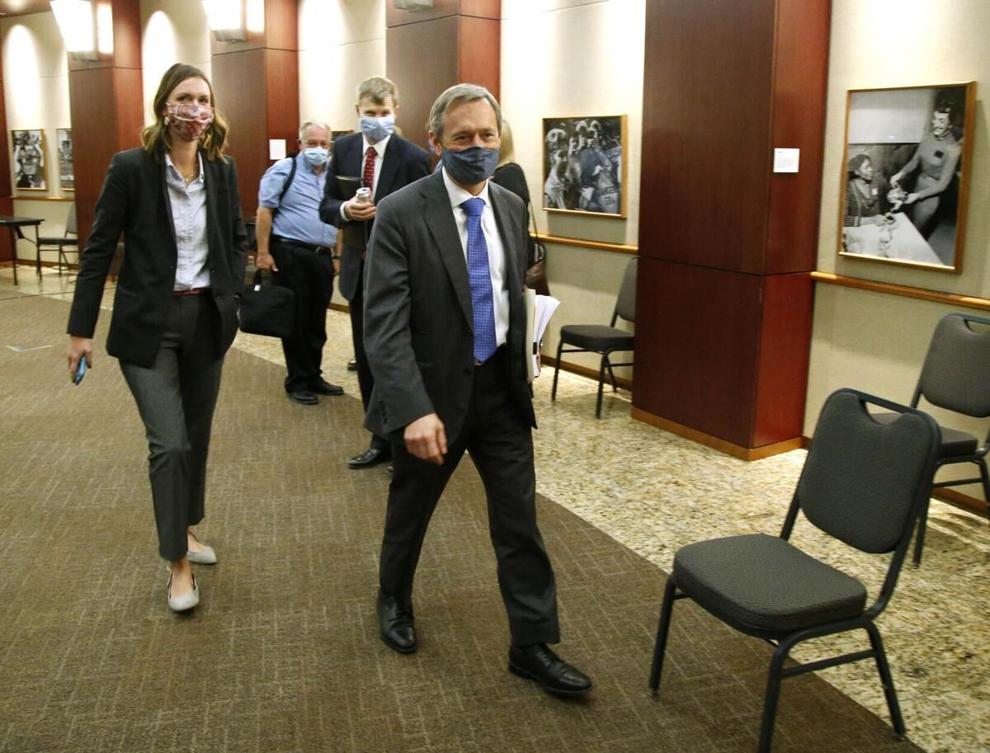 Epic Charter Schools gets a pass on accreditation downgrade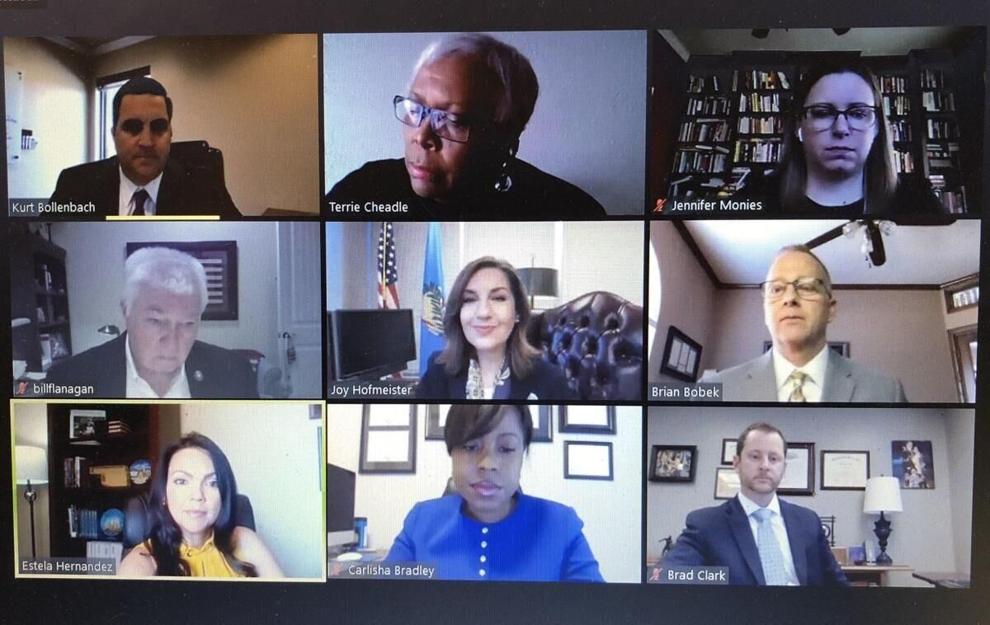 Lawmakers call for audit of State Department of Education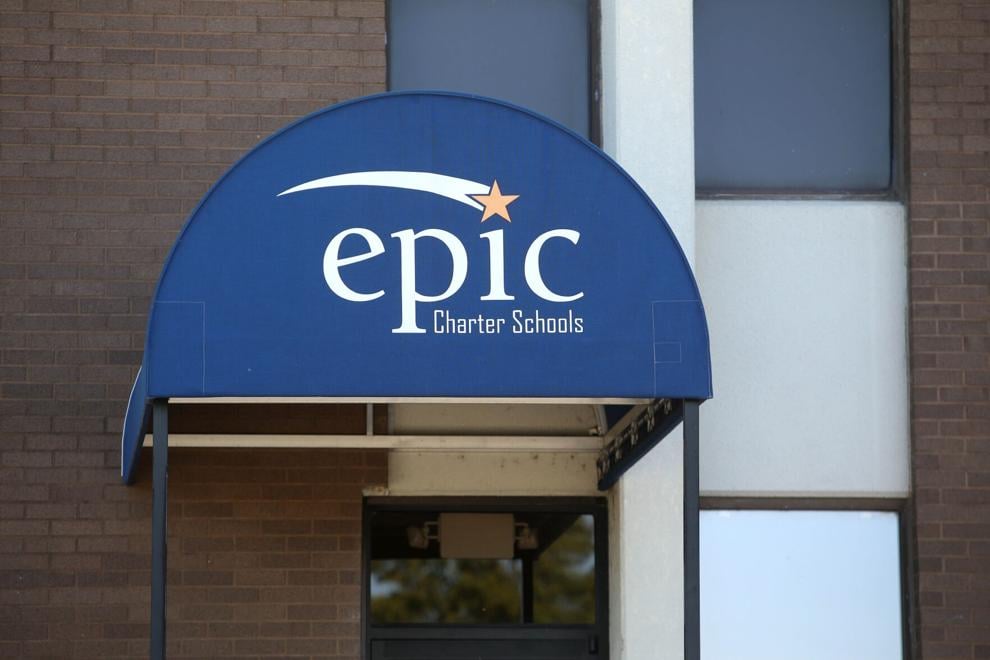 Tulsa lawmaker vows systemic overhaul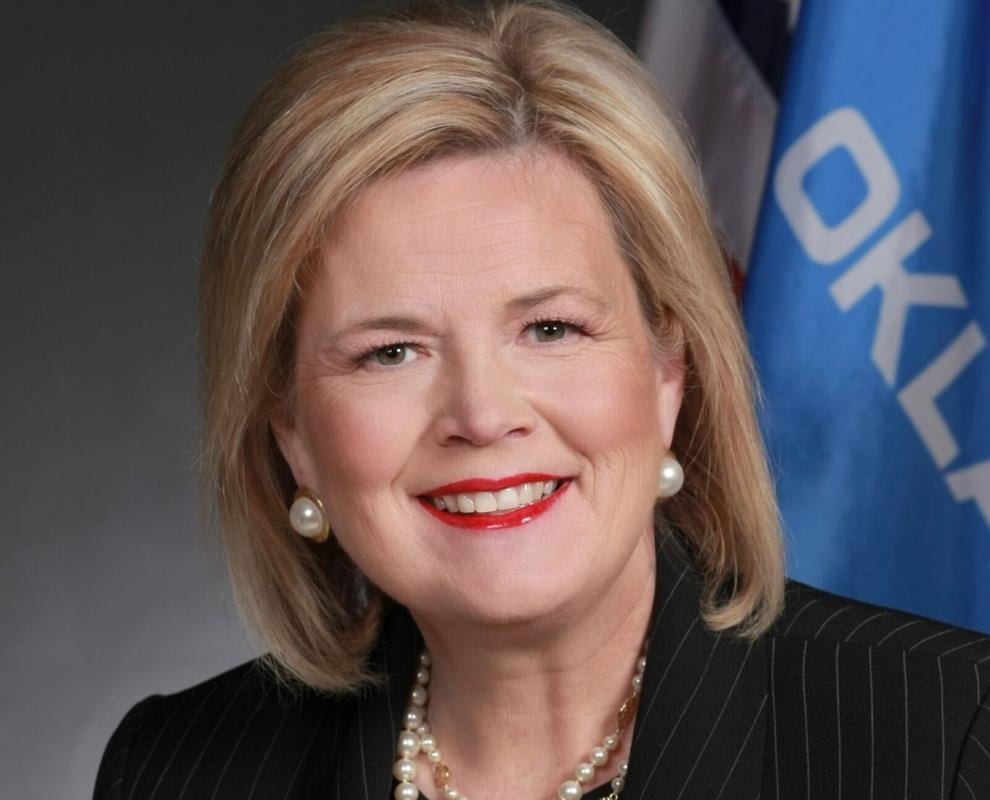 Epic Charter Schools governing boards respond to recent actions by two state education boards
Epic Charter Schools board member resigns amid state audit fallout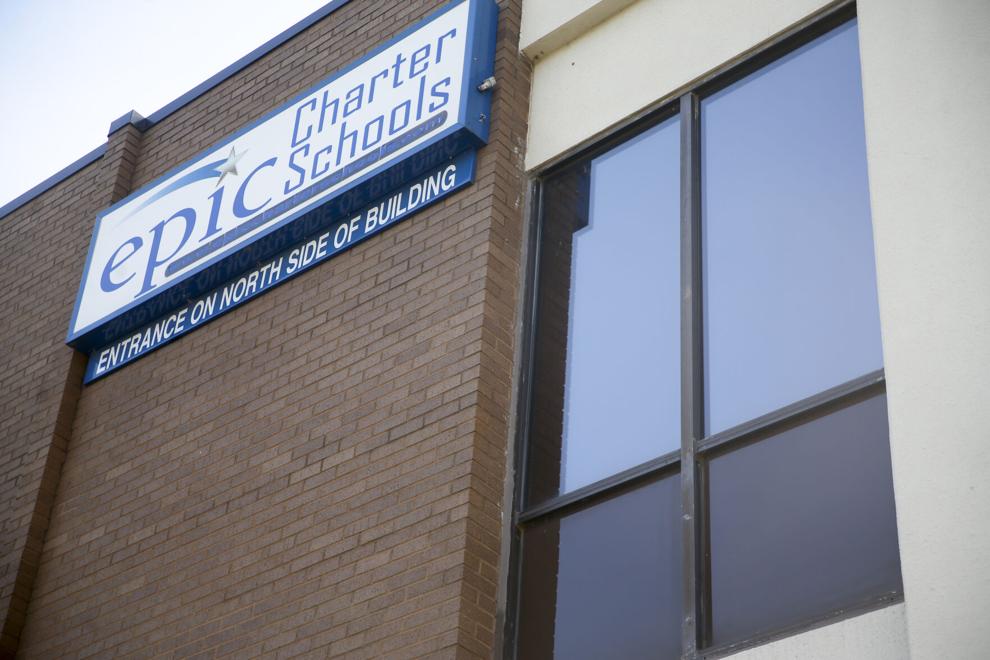 Education policy leaders from state Senate, House reflect on Epic Charter Schools audit findings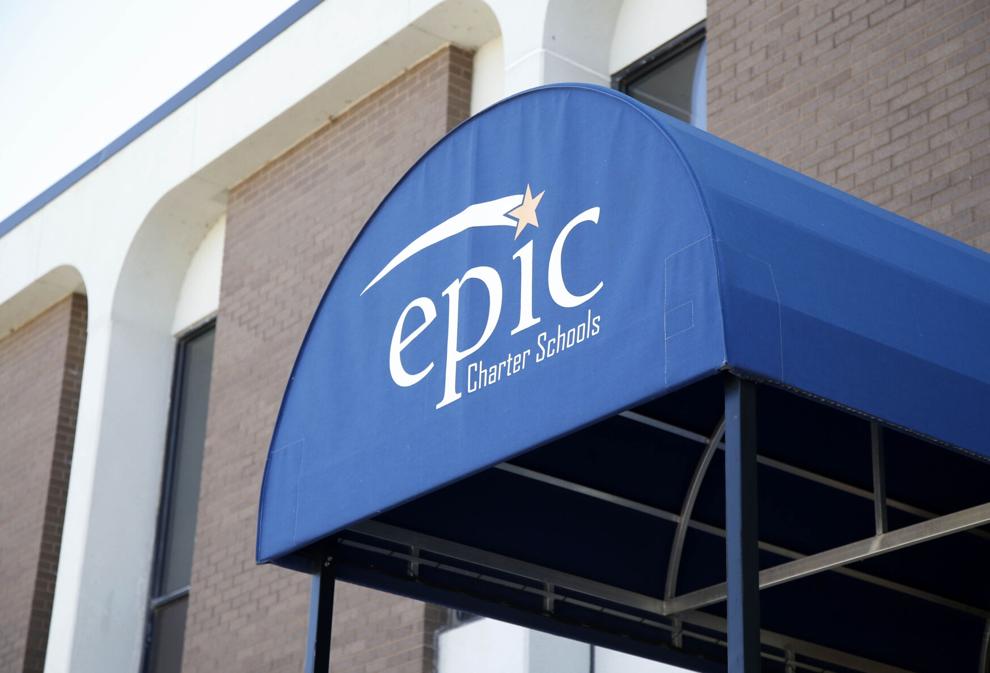 Statewide Virtual Charter School Board member is relative of Epic co-founder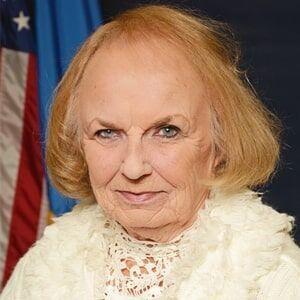 Statewide Virtual Charter School Board votes to begin contract termination process against Epic Charter Schools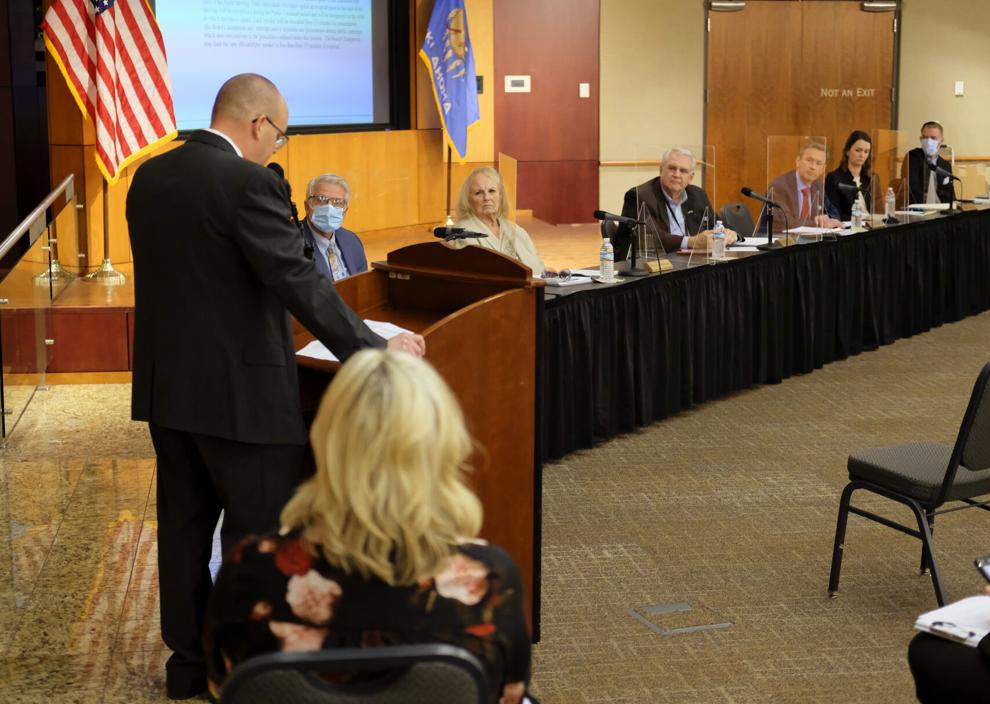 State education board demands $11.2 million back from Epic Charter Schools over state audit findings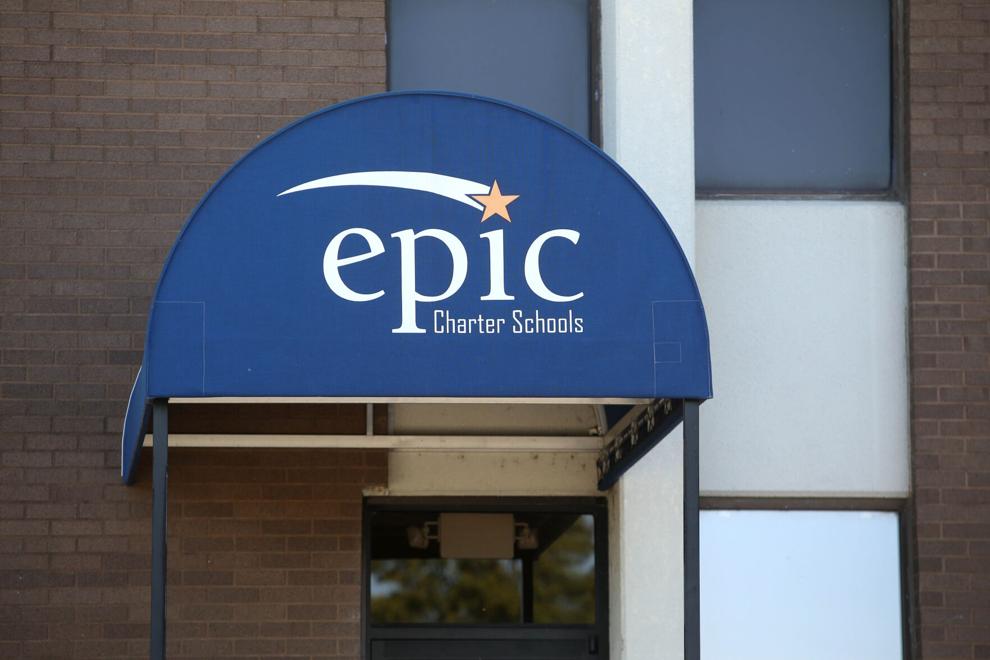 Lawmakers announce joint hearing on Epic Charter Schools audit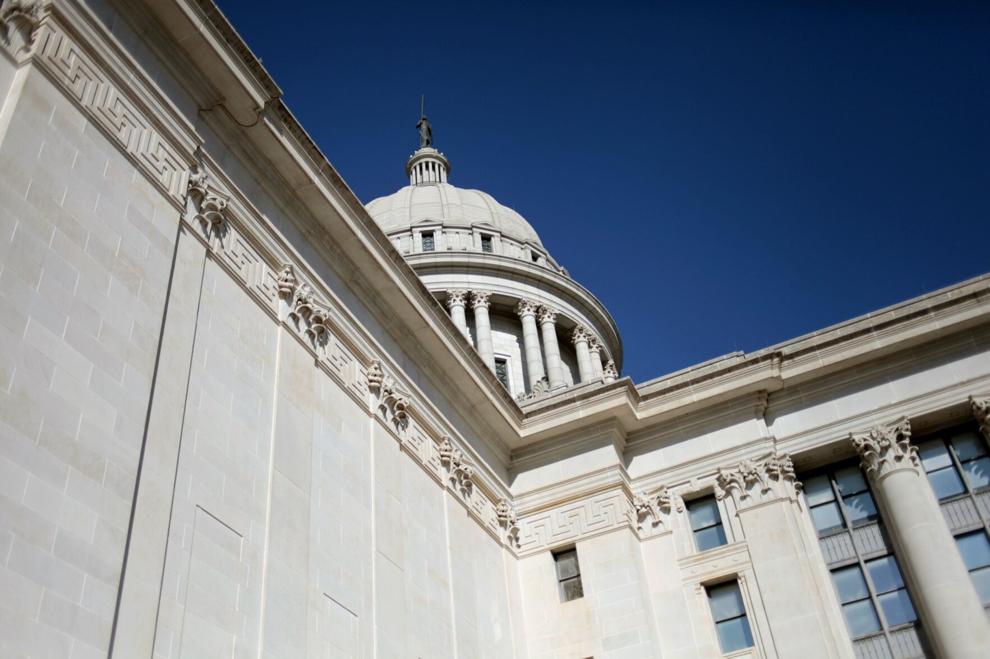 Oklahoma AG's Office takes reins in Epic Charter Schools investigation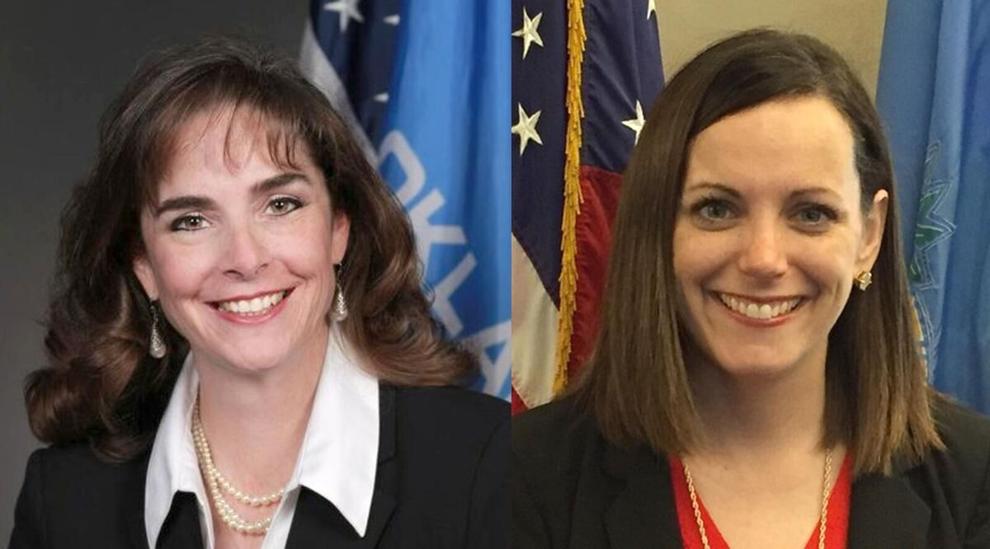 State education board calls special meeting on Epic Charter Schools audit
Superintendent Hofmeister responds to accountability failures cited in state audit of Epic Charter Schools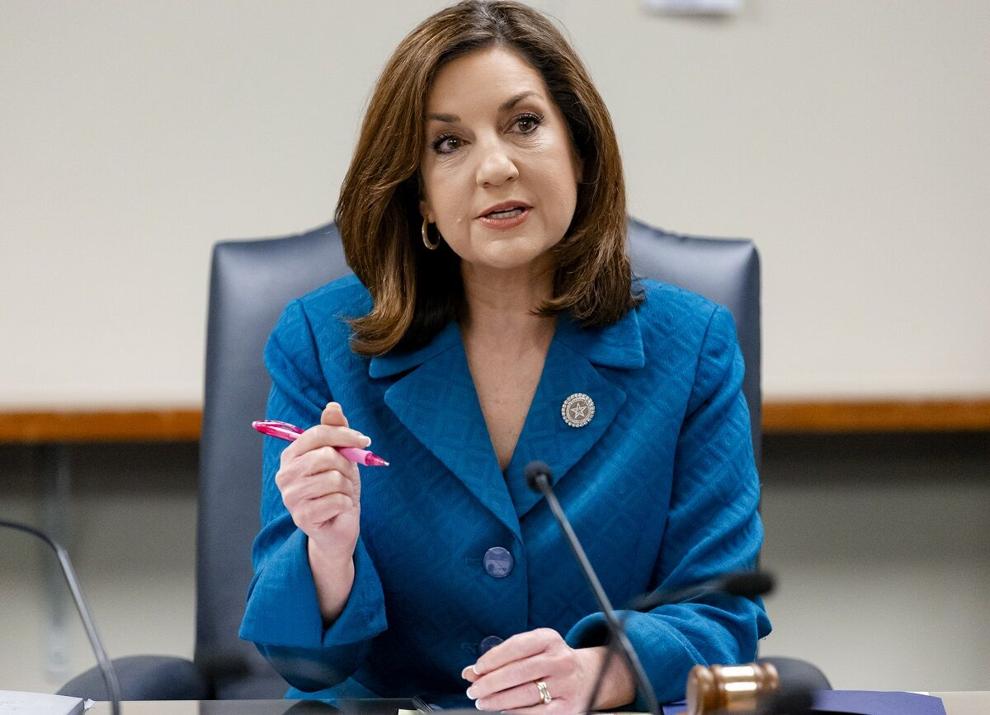 'Epic owes Oklahoma $8.9 million': Improper transfers, chronic misreporting found by state auditor's investigation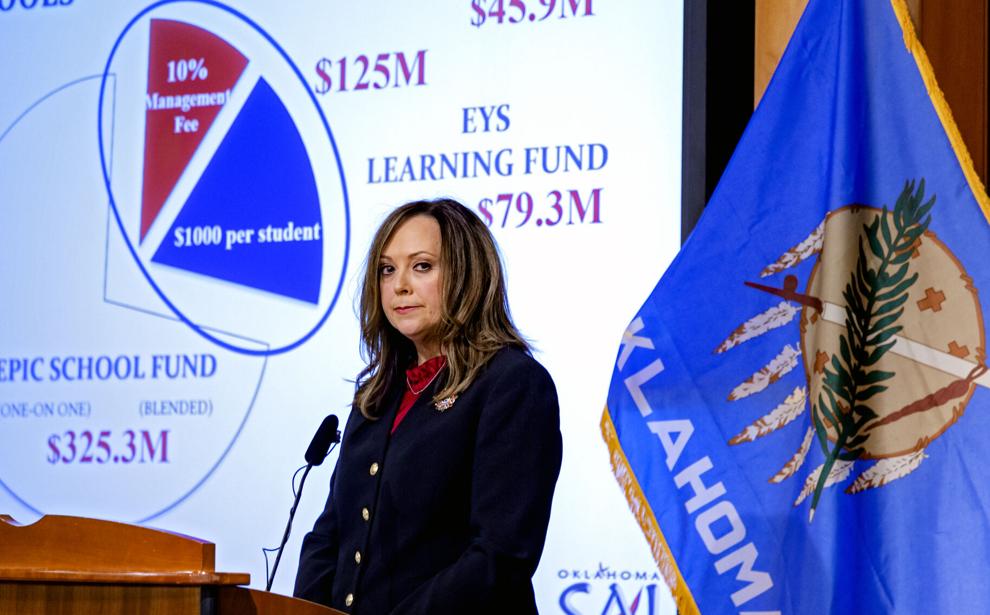 Officials call Epic audit findings 'concerning,' 'deeply disturbing,' 'troubling'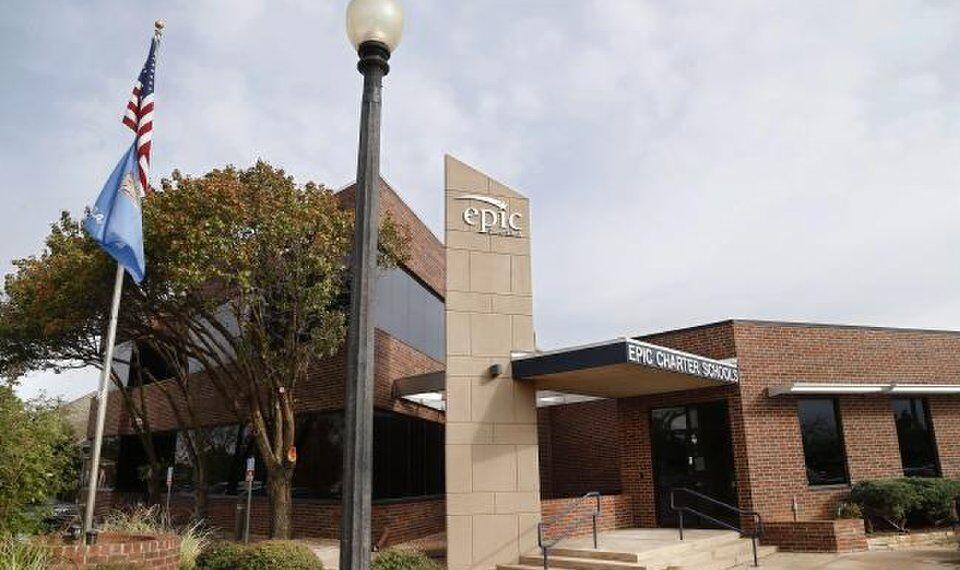 Key findings and conclusions from the Oct. 1, 2020, report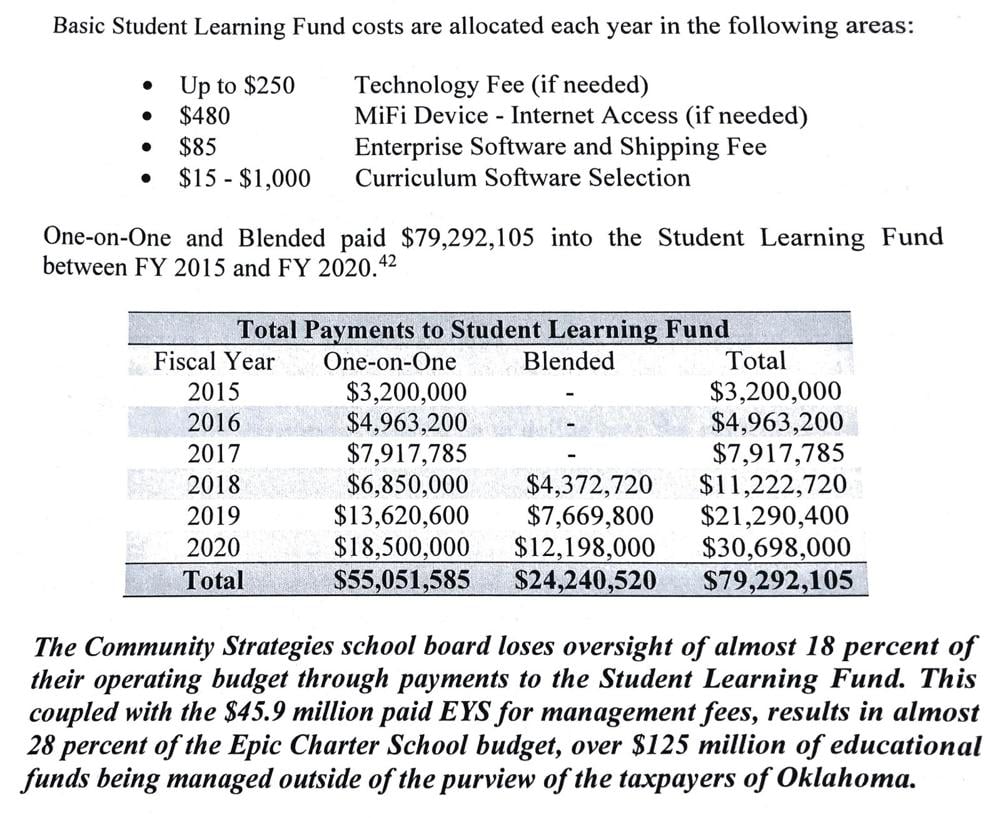 Key findings and conclusions from the Oct. 1, 2020, report
Key findings and conclusions from the Oct. 1, 2020, report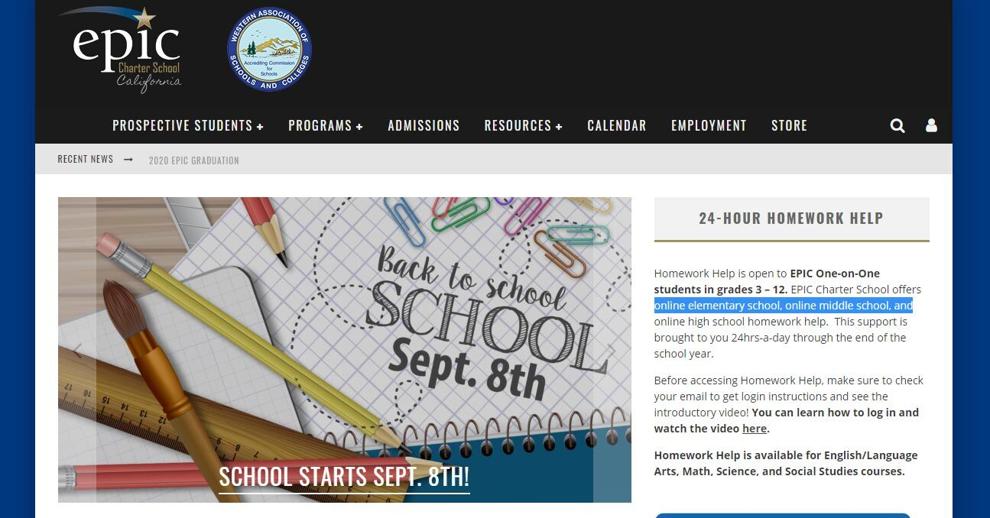 Key findings and conclusions from the Oct. 1, 2020, report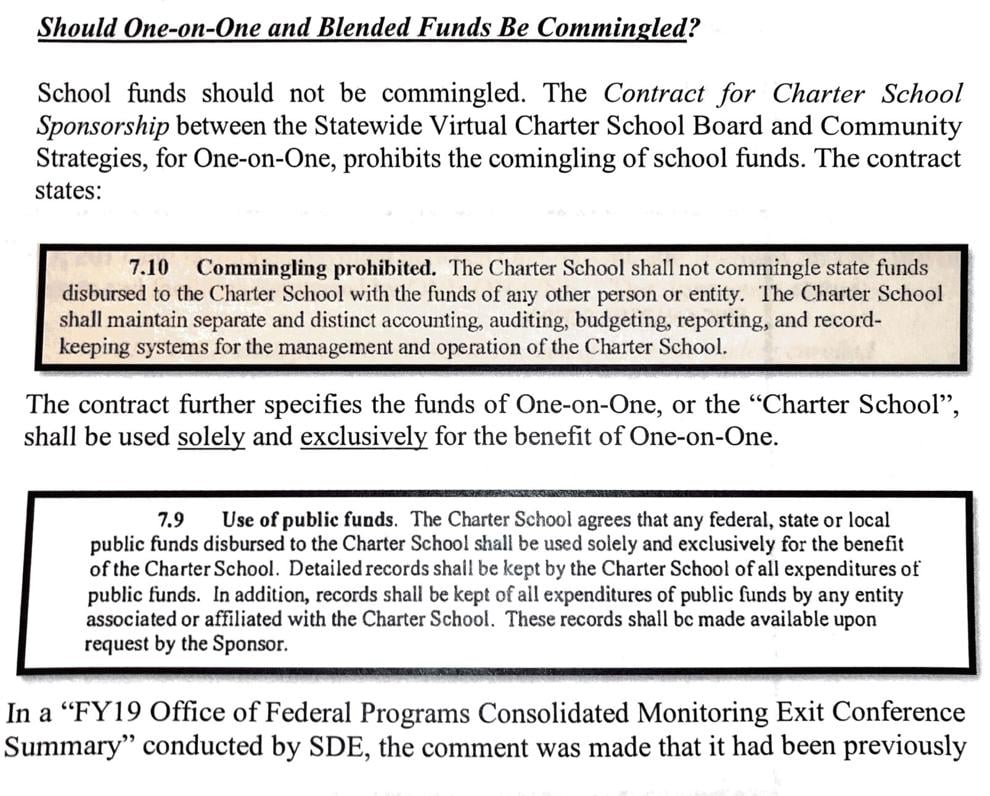 Key findings and conclusions from the Oct. 1, 2020, report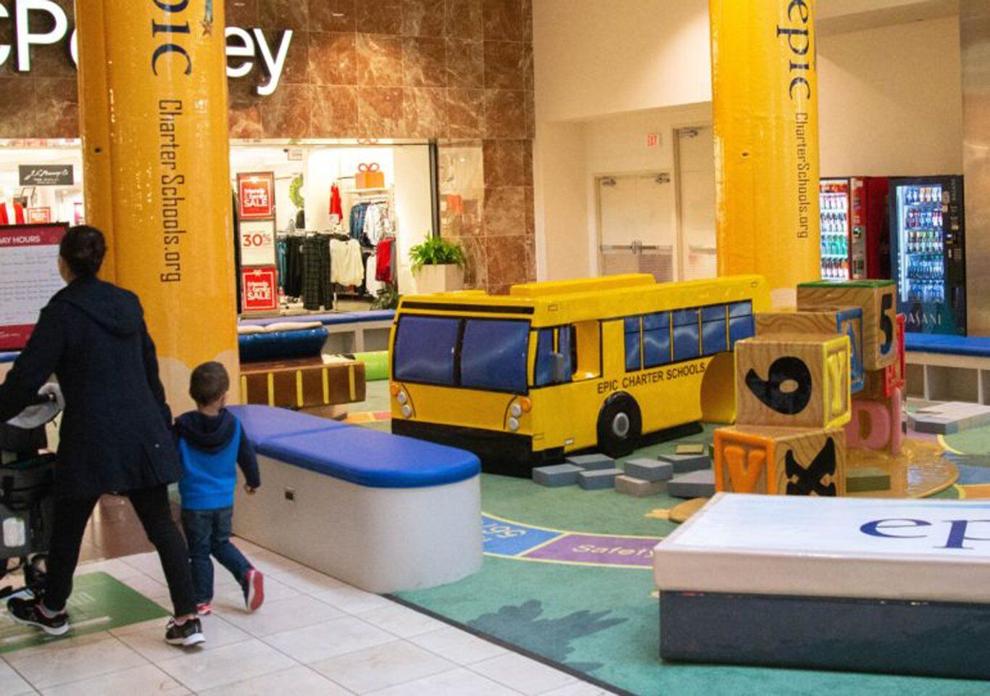 Epic Charter Schools targets state senator again in pre-election email to parents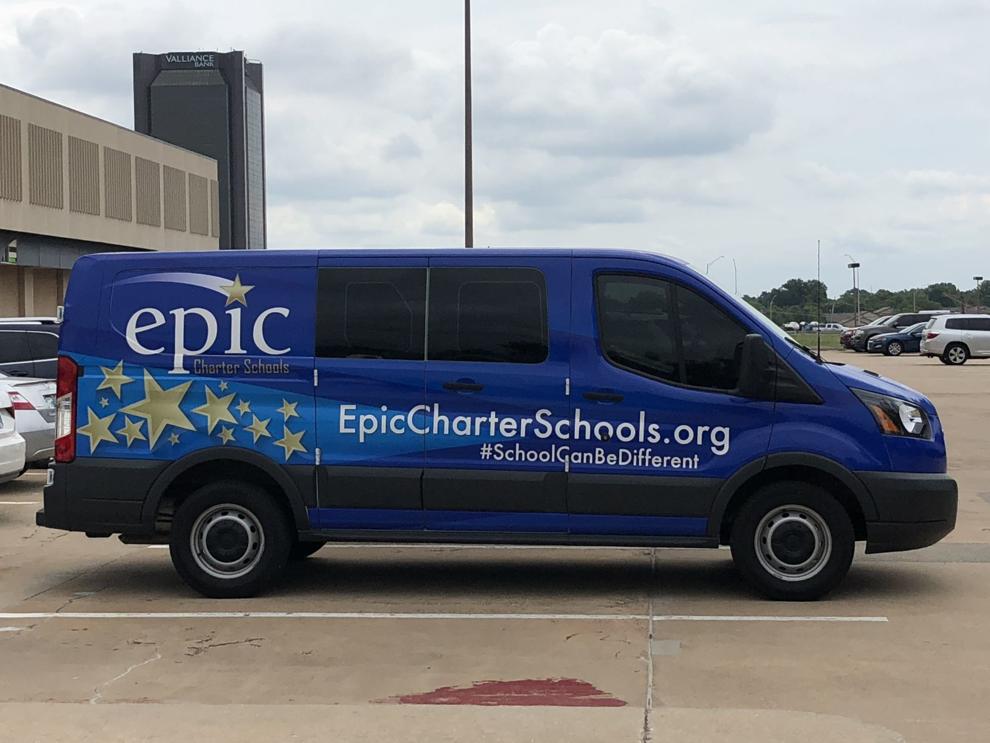 Epic Charter Schools founders and backers keep up campaign influence spending amid state investigations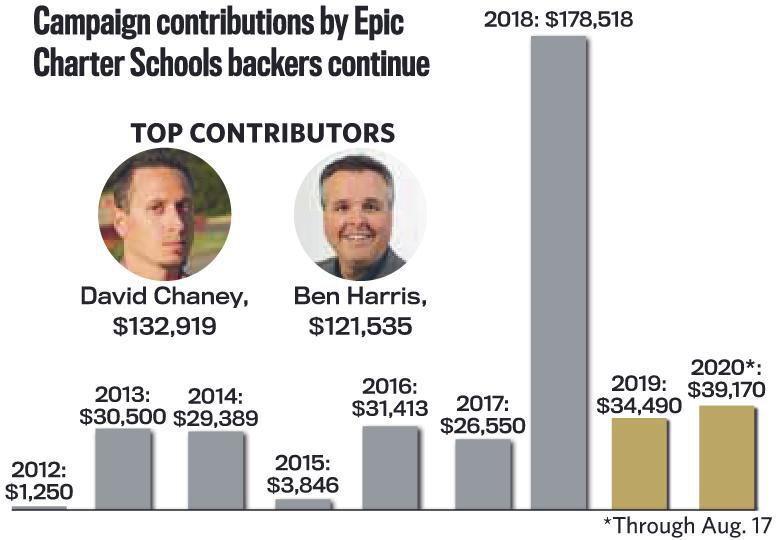 State senator sued by Epic Charter Schools awarded legal fees plus $500,000 in sanctions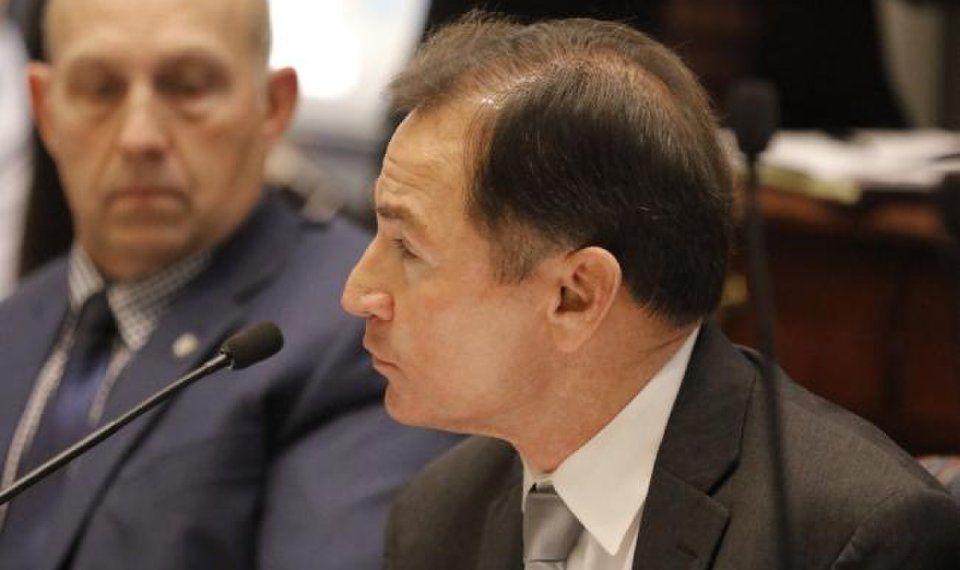 Enrollment already up 77% across Oklahoma's six virtual charter schools amid COVID-19 pandemic

Epic co-founder claims innocence in new video address amid back-to-school student recruiting drive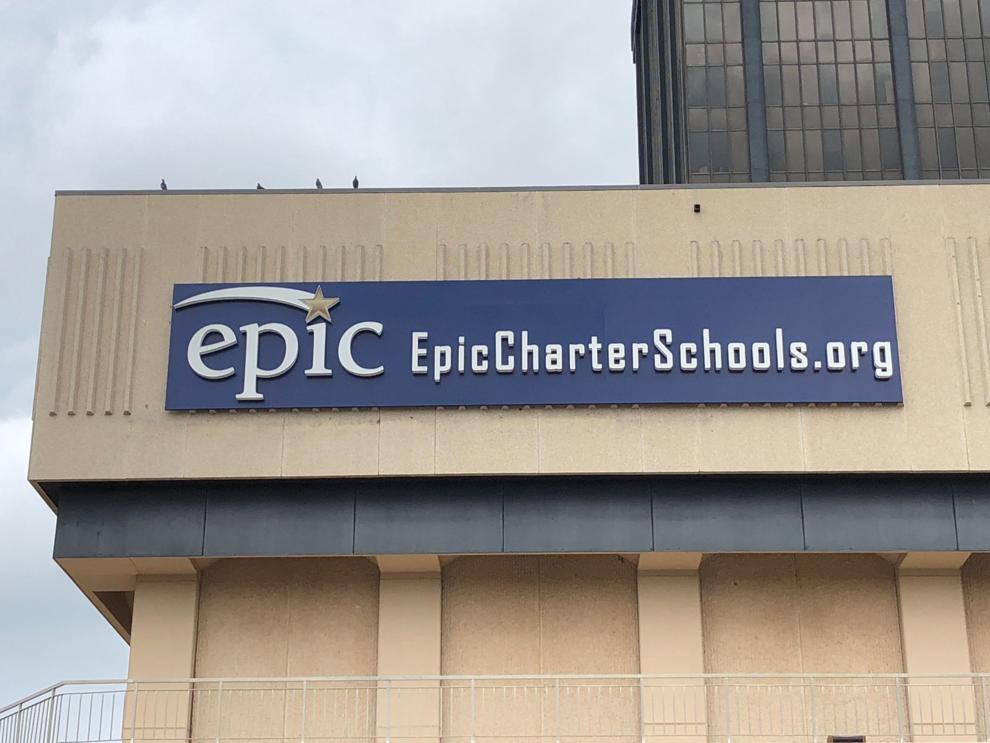 Epic becomes Oklahoma's largest school district as pandemic pushes virtual enrollment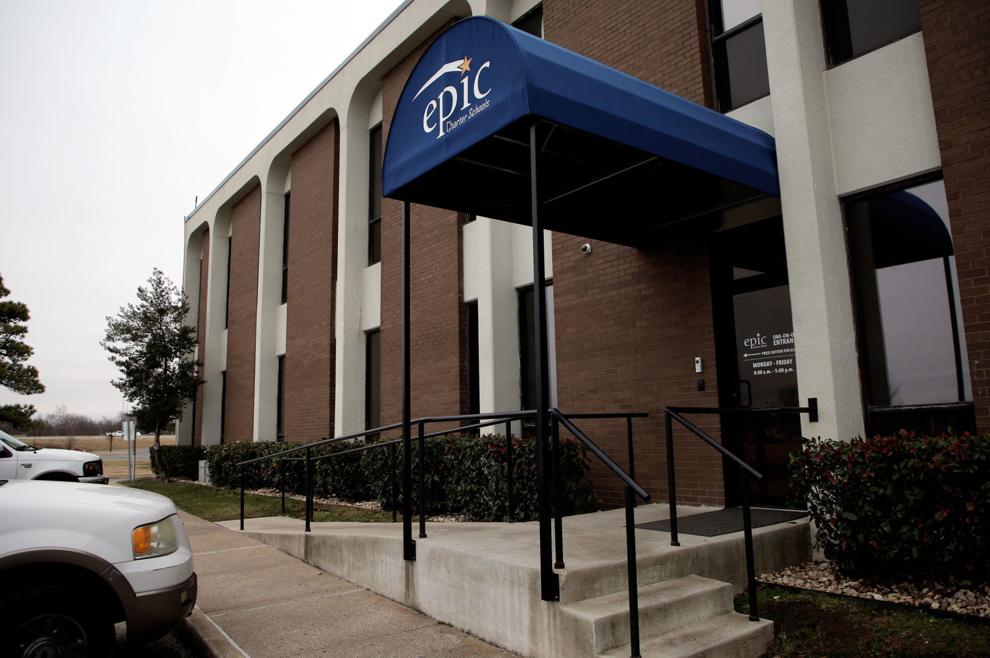 Oklahoma Statewide Virtual Charter School Board wants to weigh in on court case involving Epic
State Chamber says no conflicts of interest in legal filing despite Epic Charter Schools' membership, school founder on Chamber board of directors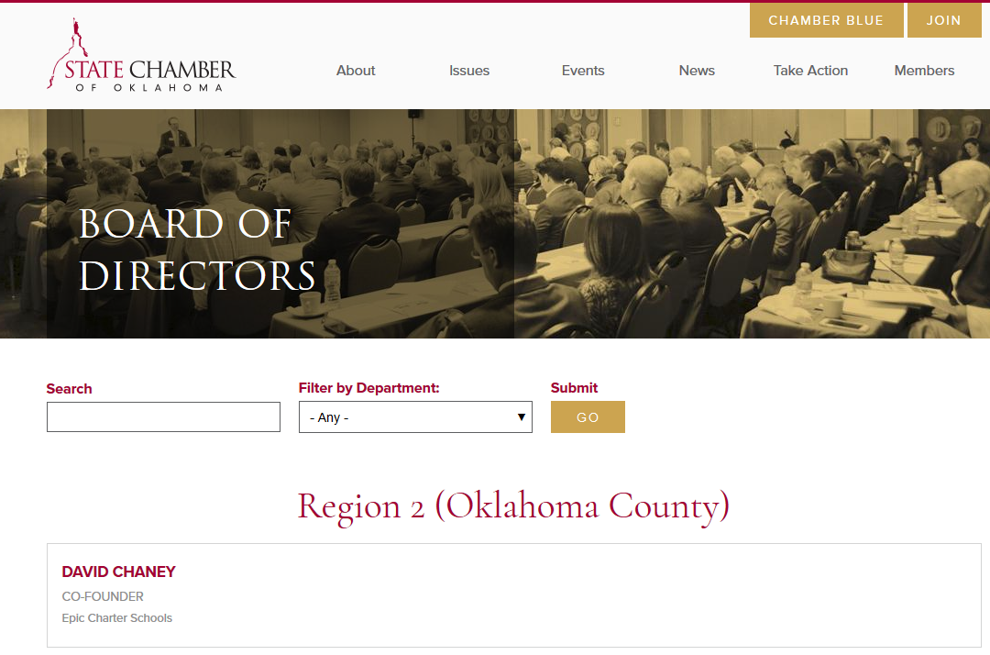 Epic Charter Schools' for-profit management firm refuses to release documents to investigators, Oklahoma attorney general says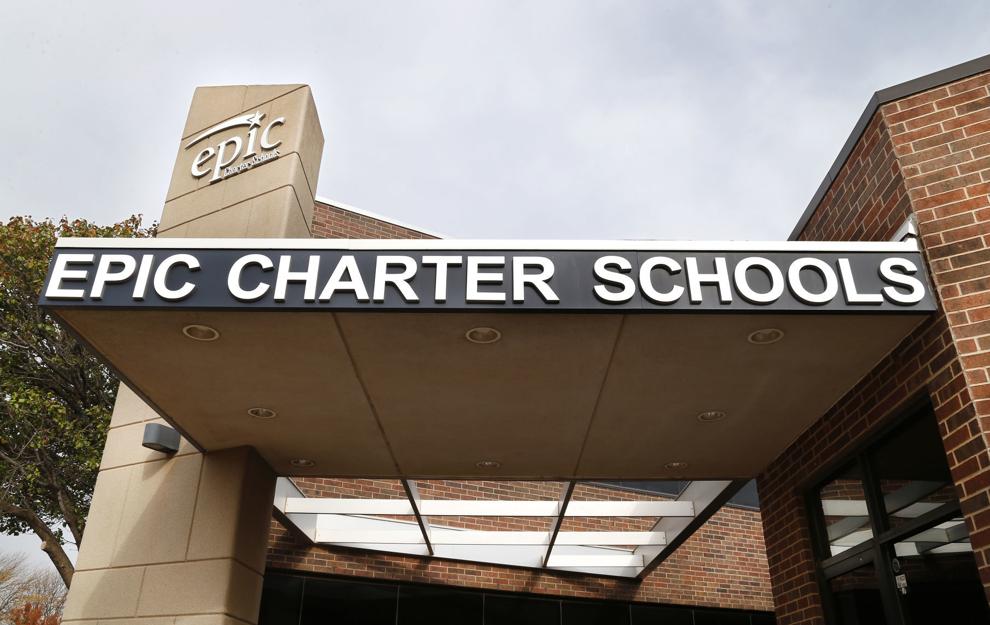 'Our kids have become a piggy bank': Epic Charter Schools shields $50M in taxpayer funds from public scrutiny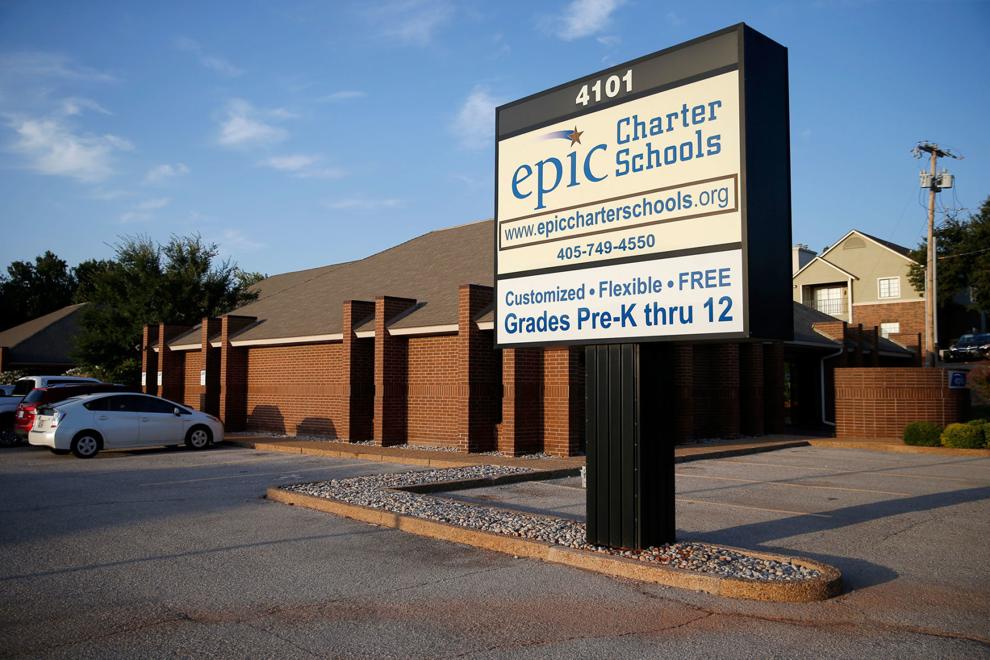 Lawmakers accuse Epic of intimidation attempt with defamation lawsuit against state senator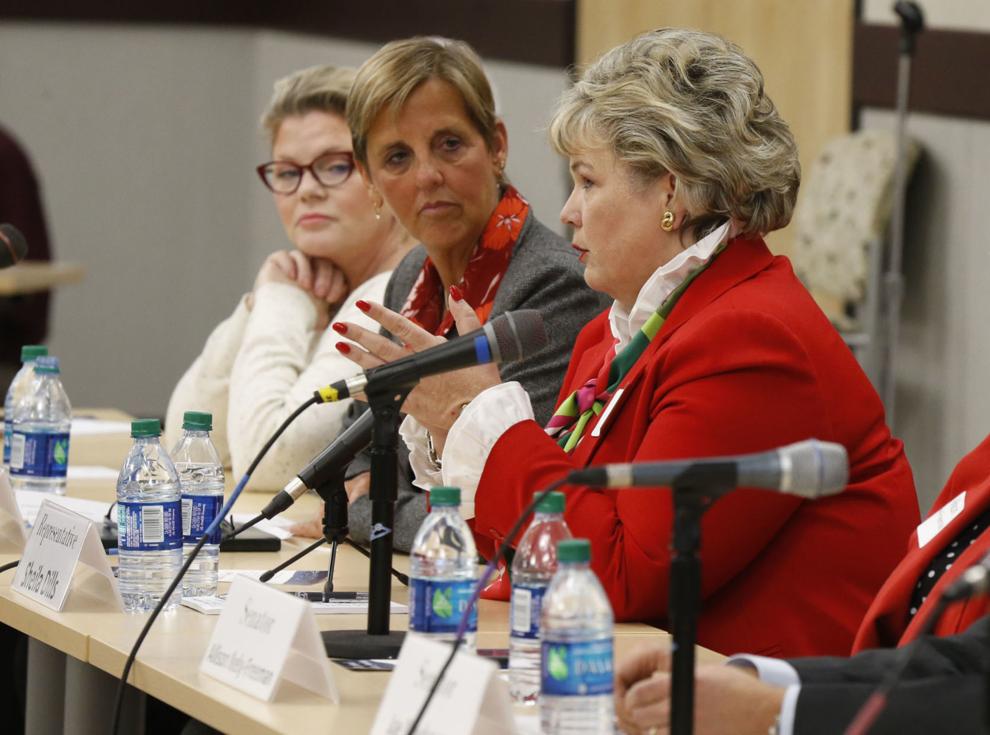 Epic Charter Schools sues state senator who questioned student attendance and funding, accusing him of slander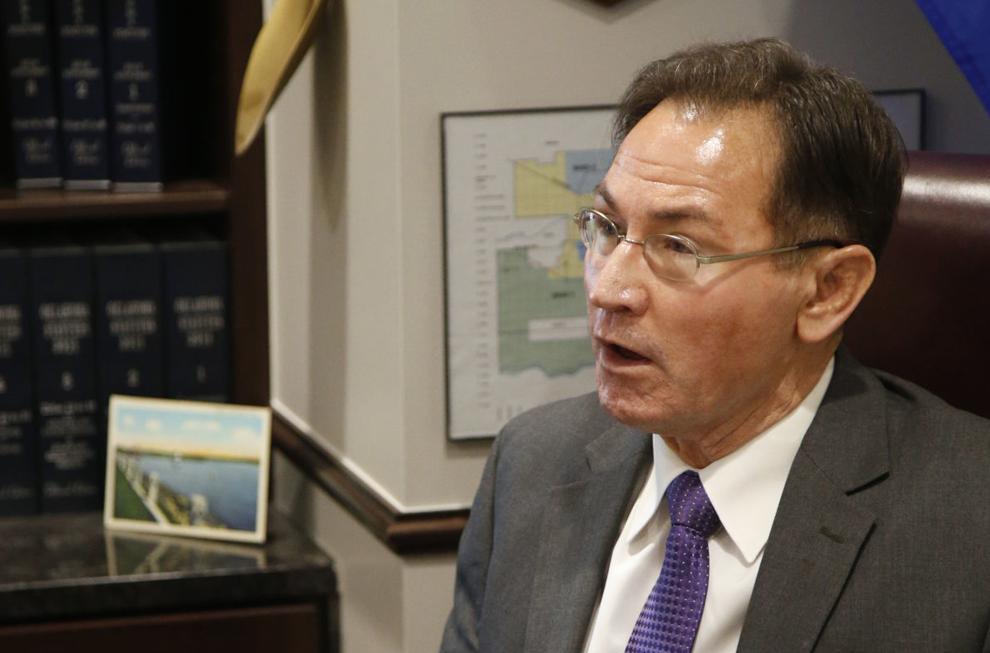 Epic Charter Schools promoting itself with multimillion-dollar advertising campaign, plus $9,000 per month shopping mall playground sponsorships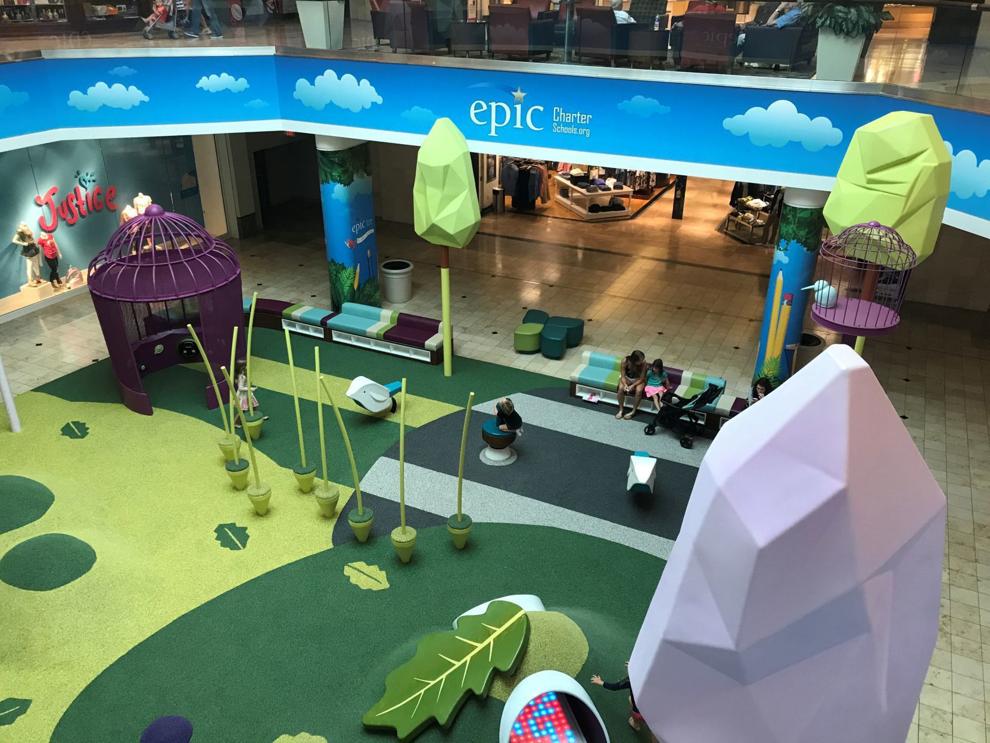 OSBI investigating new allegations of forgery by Epic Charter Schools' co-founder and CFO, willful neglect by board members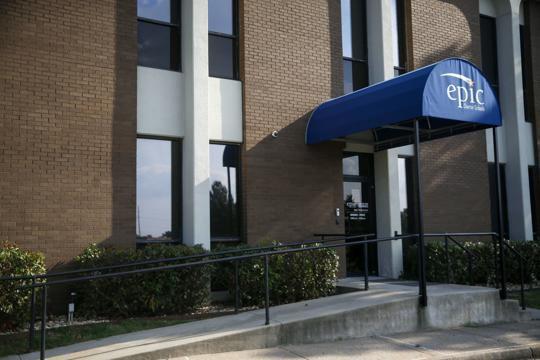 How does Epic Charter Schools stack up academically? Check out student proficiency test scores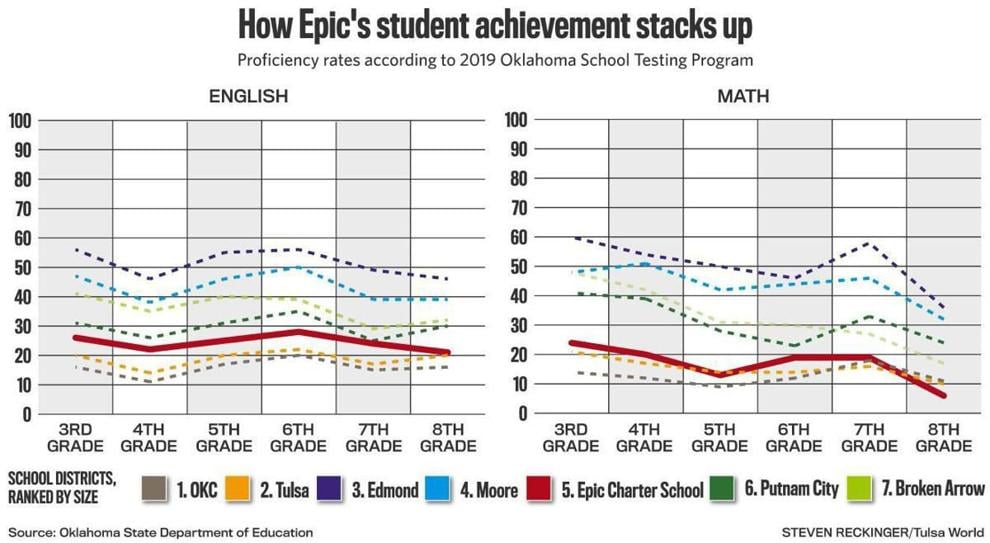 Epic Charter Schools' expansion into Texas in limbo amid new revelations about criminal investigation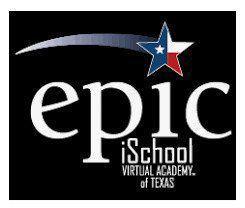 Tulsa lawmaker uses rarely invoked legal provision to attend closed-door meeting on Epic Charter Schools investigation, educators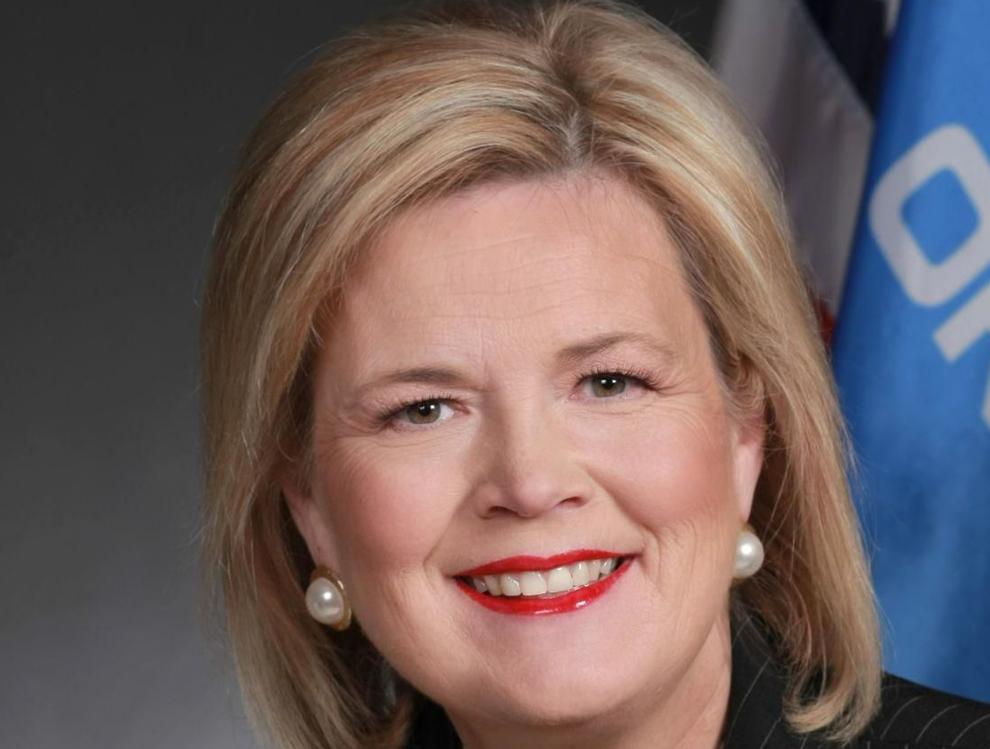 New records reveal Epic Charter Schools' sponsor was in touch with state auditor for months before scandal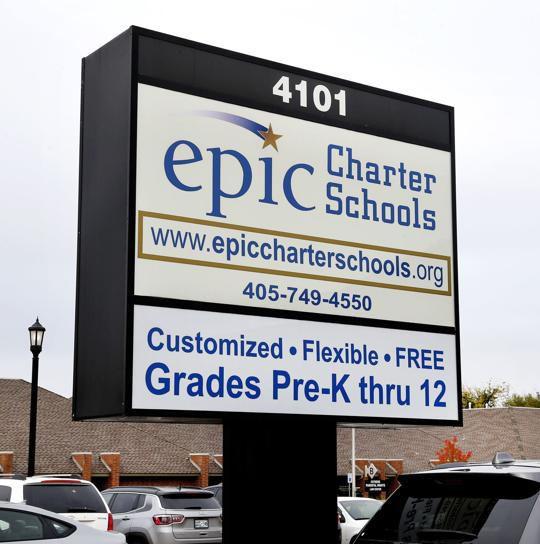 Governor requests state audit of Epic Charter Schools; school's sponsor already in touch with state auditor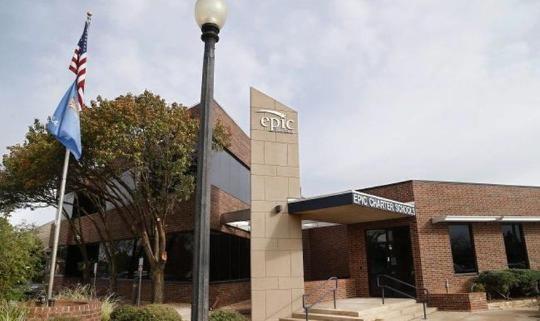 Records show FBI has also been looking into Epic Charter Schools, along with federal education investigators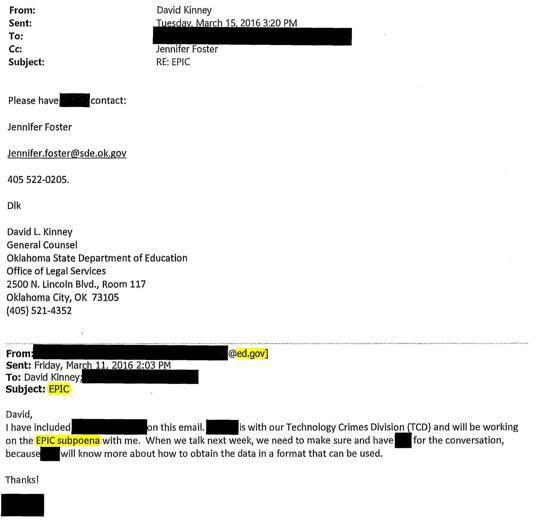 State superintendent reacts to Epic Charter Schools investigation; online school official claims innocence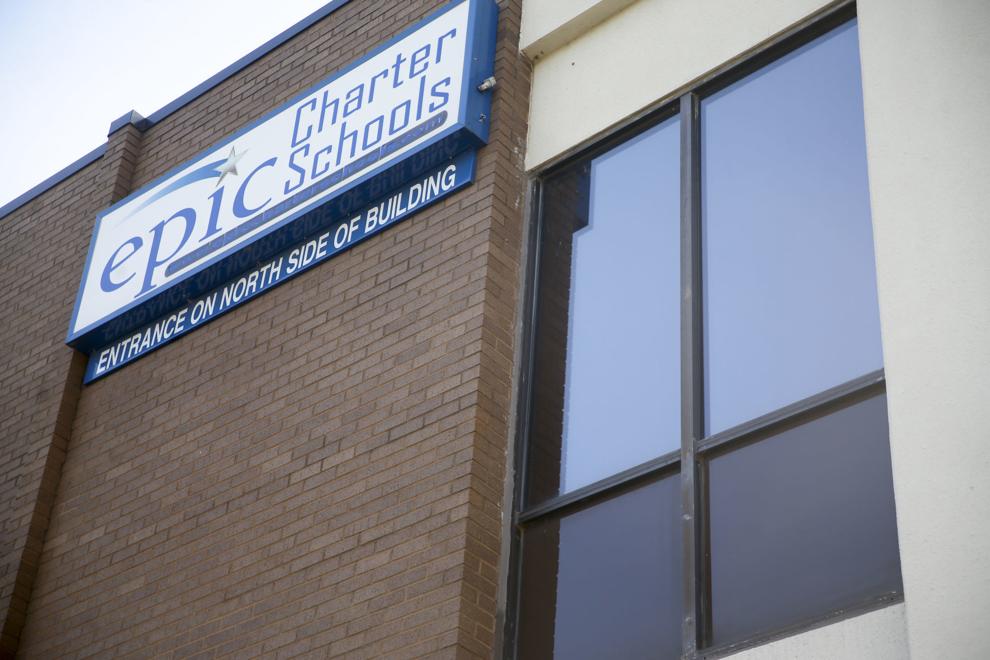 State senator raises new questions about Epic Charter Schools and oversight by Oklahoma State Department of Education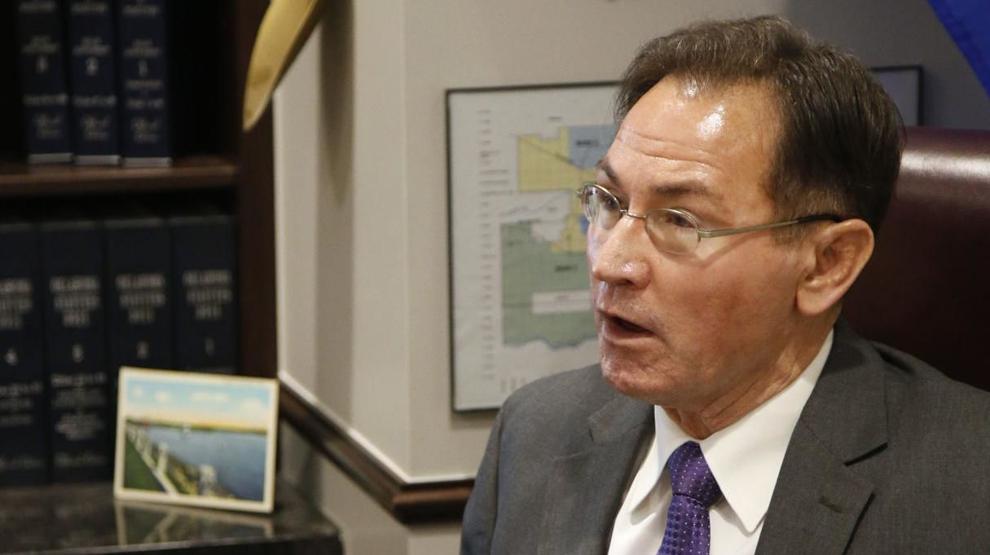 Leadership change at Oklahoma's largest virtual charter school likely necessitated by new transparency, conflict of interest law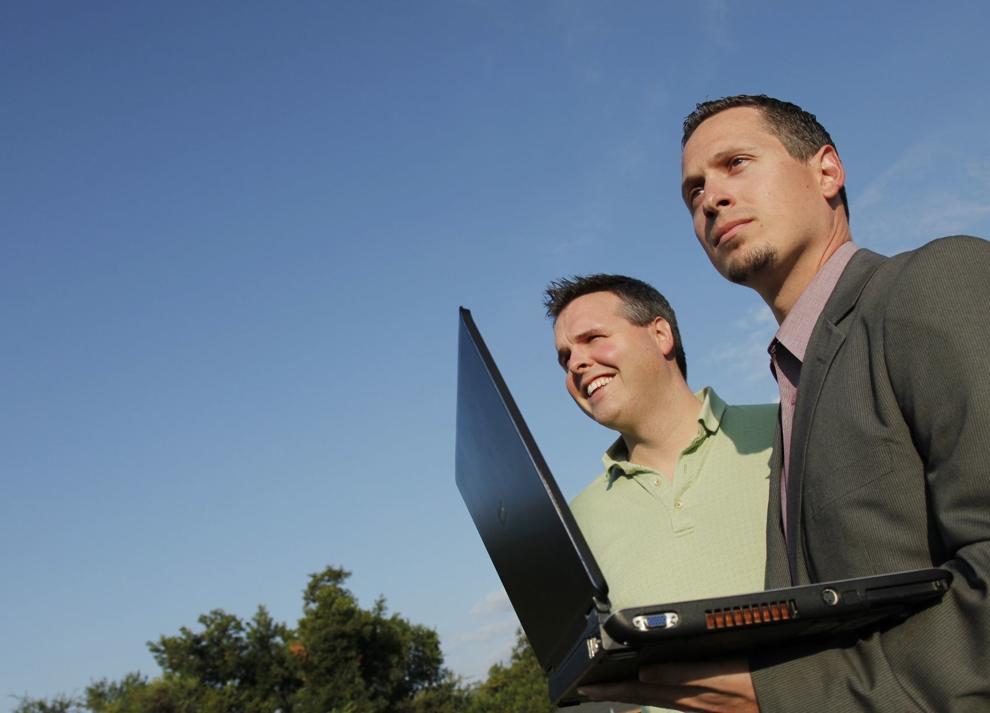 State Senate passes new transparency reporting requirements for virtual charter schools; bill headed to Gov. Stitt next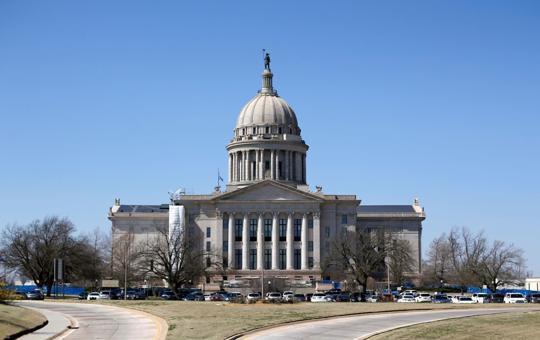 State education officials deny clearing Epic Charter Schools in investigation, despite school's new claims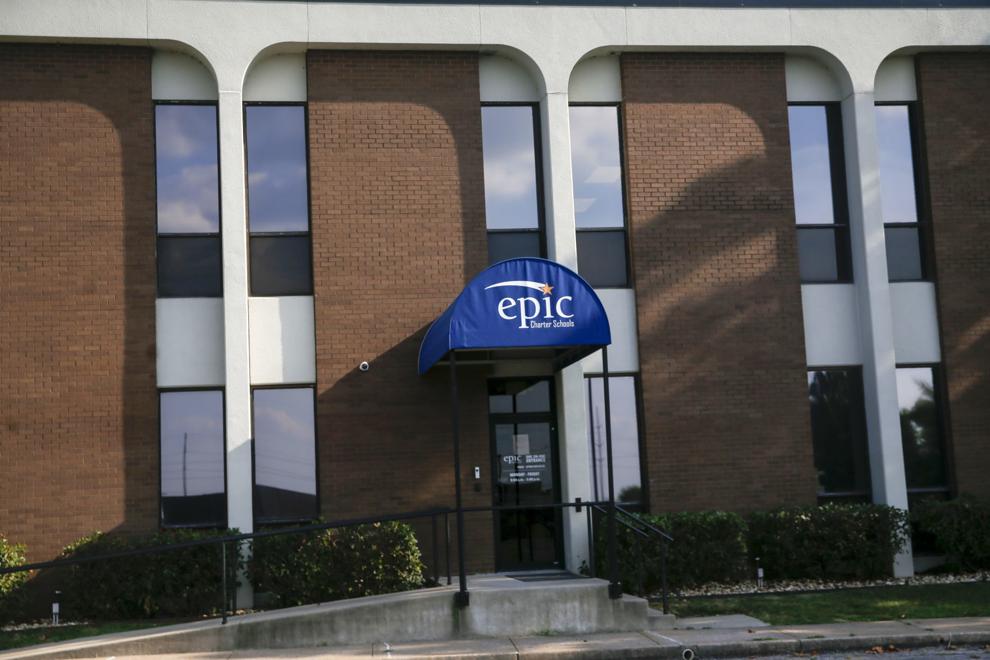 Epic Charter Schools, school reform and funding needs on the minds of Tulsa Republicans at Friday event with State Superintendent Joy Hofmeister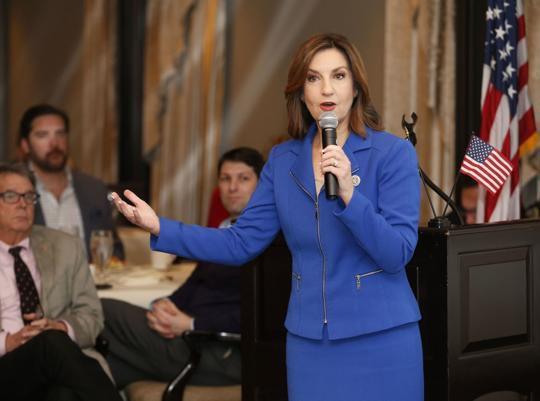 New transparency reporting requirements for virtual charter schools advance to state Senate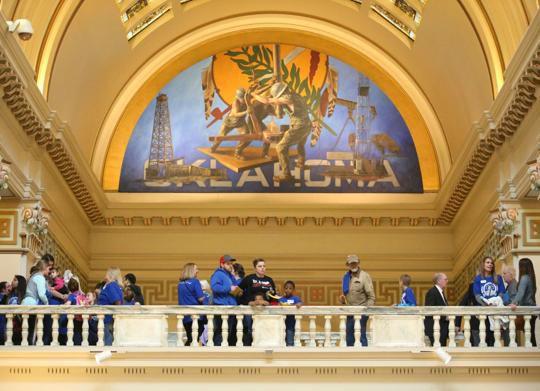 Parents, students pack Capitol to tell lawmakers about 'the array of reasons to choose Epic'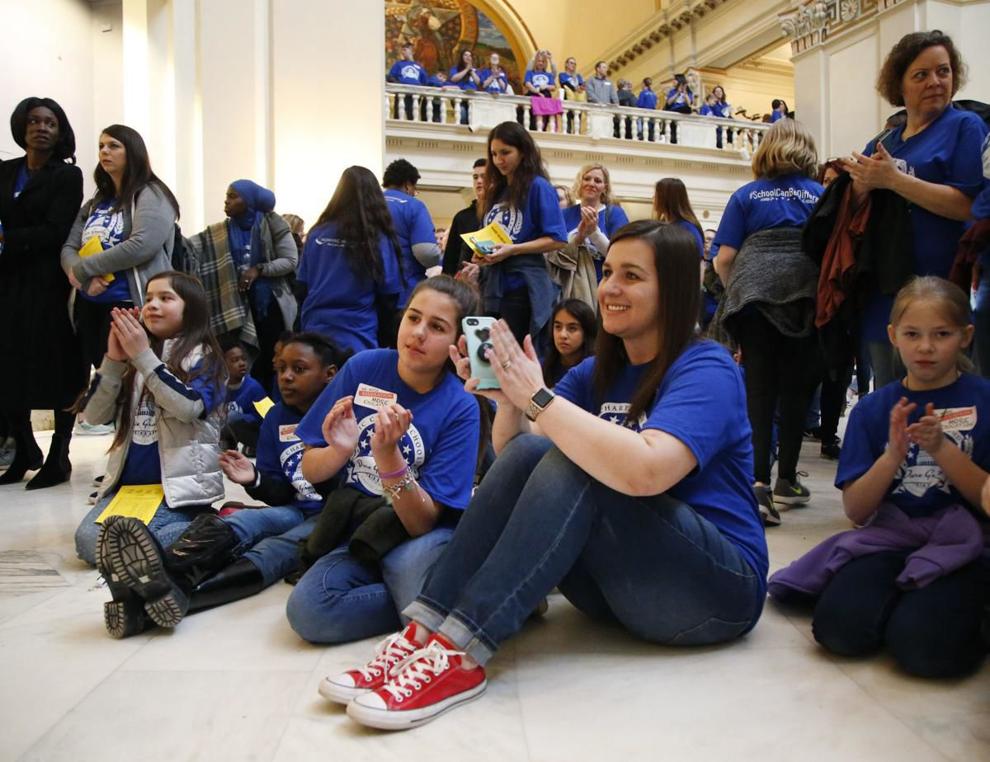 15 people with ties to Epic Charter donated $180,000 to 78 candidates for state office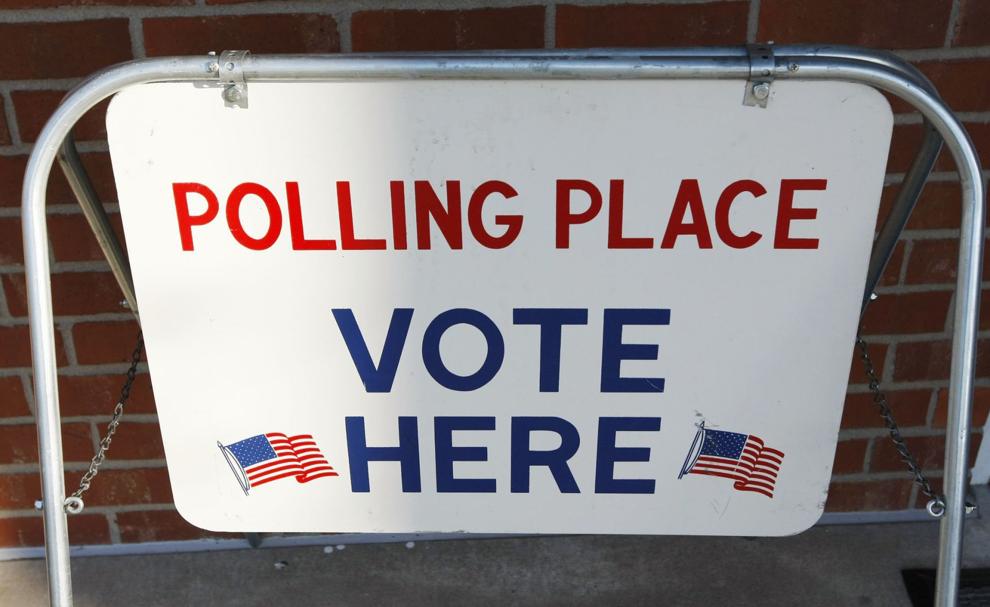 Epic Charter Schools under investigation by state, federal law enforcement agencies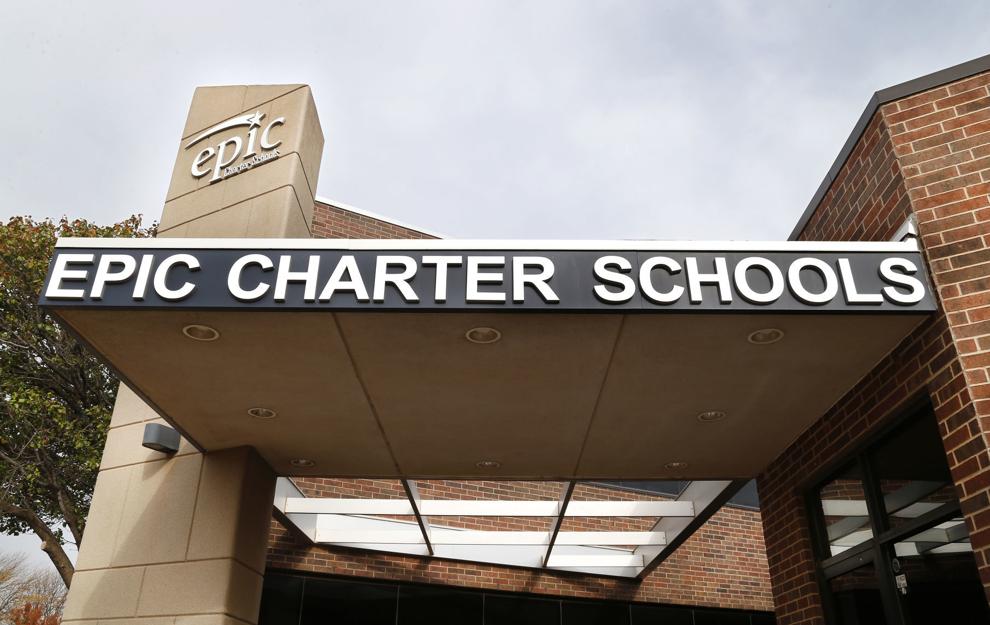 A study in contrasts: Most Tulsa County districts lose students while virtual numbers soar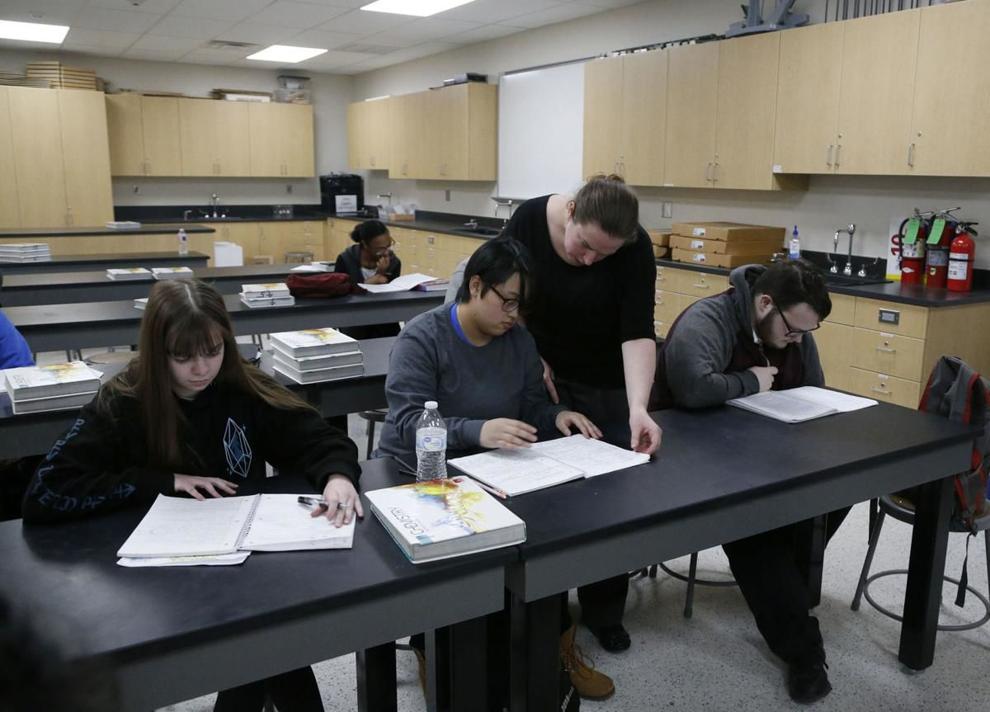 496 Tulsa Public Schools students left for EPIC virtual school since August. TPS to lawmakers: Regulation is needed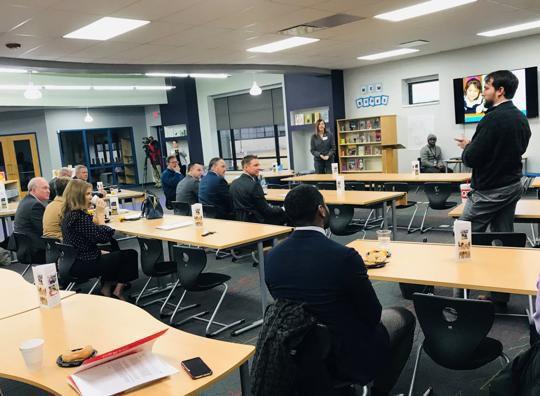 Skyrocketing student enrollment nets Epic Charter Schools nearly $39 million more in midyear adjustments to state funding for public schools
Epic Charter Schools co-founder audit recommendations make it into legislation
$1 for 6 months
Andrea Eger
918-581-8470
Twitter: @AndreaEger