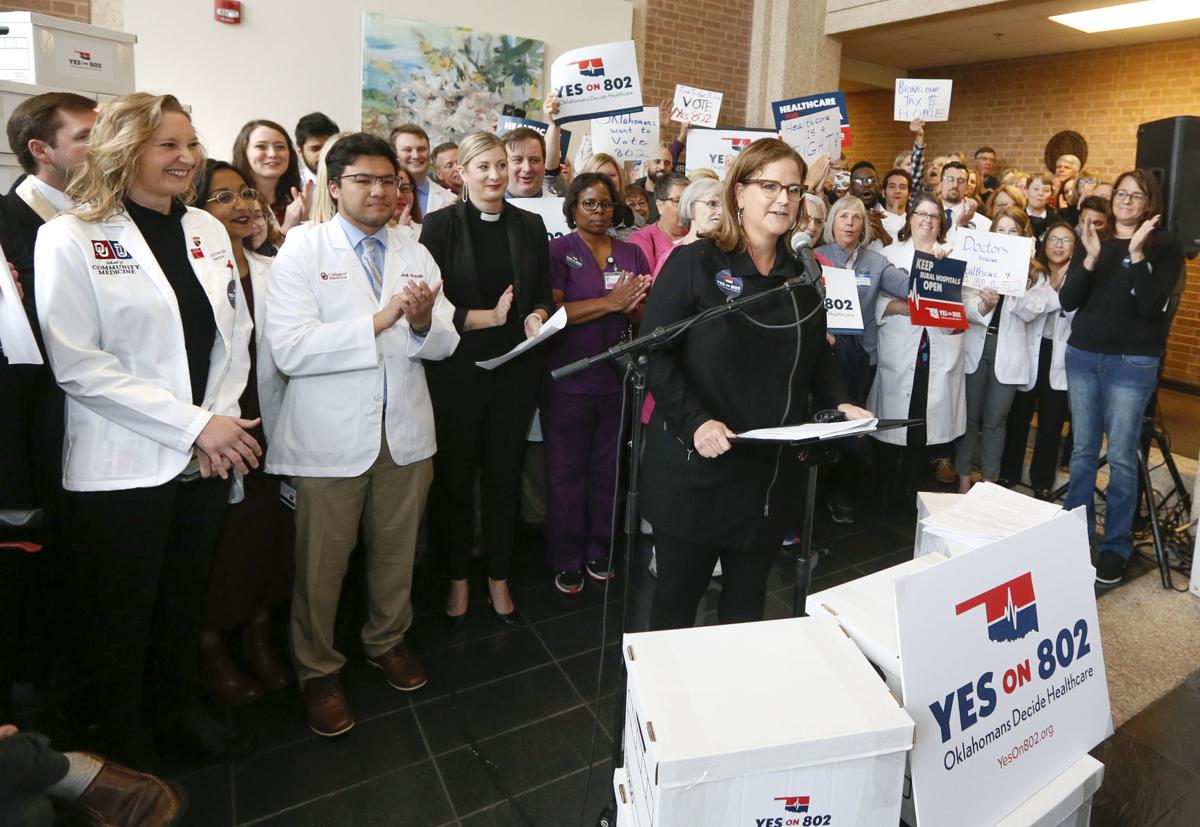 OKLAHOMA CITY — An Oklahoma Supreme Court referee on Wednesday heard oral arguments in a case that could dramatically alter how absentee votes are handled.
The League of Women Voters of Oklahoma along with two individuals last week sued State Election Board Secretary Paul Ziriax in the Oklahoma Supreme Court.
They alleged state law allows not only a notary public to sign an absentee ballot, but in the alternative, a sworn statement under the penalty of perjury.
The suit comes as Oklahoma moves into the election season and many residents are staying home in an attempt to avoid the spread of COVID-19.
Ziriax is represented by Thomas R. Schneider, assistant attorney general.
Schneider said the penalty of perjury requirement only applied to civil actions and not absentee ballots.
In a brief, he said petitioners are asking the court "to exceed its authority and exercise legislative power to fundamentally change how the state of Oklahoma processes and accepts absentee ballots."
He wrote that the "plain, clear, unmistakable, and unambiguous language" of the law "compels the voter to have his or her absentee ballot affidavit notarized."
Voters passed State Question 746 requiring identification to cast a ballot, he wrote.
It would be absurd to now open the gates and provide for no verification for absentee ballots, but still require in-person voters to show valid identification, he wrote.
Melanie Wilson Rughani represents the plaintiff. She said a 2002 change in the law allowed voters to sign a statement attesting to the correctness of the ballot under the penalty of perjury, which has the same legal effect of requiring notarization.
Given the pandemic, absentee ballots may be the only way some could cast votes, she said.
She said the state offered no evidence that the notary requirement prevents voter fraud.
Rughani said 47 other states do not require a face-to-face notary.
"We are not asking for anyone to change the law," she said. "We are asking the court to enforce existing law."
Brant M. Elmore, a Supreme Court referee, heard the oral arguments via a conference call.
He said the justices are aware of the matter and the need for a decision.
"I am going to get my report submitted to them as soon as possible," Elmore said. "Hopefully, they will be able to render a decision on this quickly."
The justices are not bound to follow his report.
Peggy Winton is one of the plaintiffs in the case.
"I am a cancer survivor with a compromised immune system," she said in a news release. "If I catch the coronavirus standing in line to vote or getting my absentee ballot notarized, my life is unnecessarily put at risk."
June 30 is the primary election.
State Question 802 is on the June 30 ballot. The measure seeks to expand Medicaid.
Aug. 25 is the runoff primary.
Nov. 3 is the general election.
---