Tulsa Mayor G.T. Bynum has issued a shelter-in-place order for the city effective at 11:59 p.m. Saturday through at least April 16.
The order applies to all citizens, prohibits social gatherings and will be enforced by the Tulsa Police Department.
Bynum announced the order at a Saturday press conference shortly after the Oklahoma State Department of Health announced its deadliest day yet in the COVID-19 pandemic, with seven additional deaths and two more in Tulsa County. There were also an additional 55 confirmed cases statewide, bringing the total to 377.
He said data indicates the height of projected infection in Tulsa could come between mid-April and mid-May. He presented a scenario in which 20,000 people in the Tulsa metro area may need hospitalization in the next two months for COVID-19 alone.
"I want to be clear that this is not a recommendation," Bynum said. "This is an order to protect lives of Tulsans. It will be enforced by the Tulsa Police Department. Officers have discretion to issue citations, and if absolutely necessary, take people to jail for violation of this order."
Gov. Kevin Stitt previously had issued a statewide order mandating that "vulnerable" populations should stay at home. Those populations include the aging or people whose immunity is compromised. Bynum's order for Tulsa applies to everyone.
"Unlike the safer-at-home order issued earlier this week by the governor, for which I am very grateful, this safer-at-home order applies to everyone in Tulsa, not just those over 65," Bynum said. "You don't have to be over 65 to contract or spread COVID-19. Of the positive test cases we've had in Tulsa County since yesterday, right about a third of them were people over 65."
Baylee Lakey, a Stitt spokeswoman, said every city in Oklahoma is "empowered to take additional measures" beyond the governor's order unique to their populations.
Essential businesses, as outlined by the state, will remain in operation but are required to incorporate social distancing and mitigation steps, Bynum said. Non-essential businesses will be allowed to have contractors and employees working remotely and not with customers, Bynum said.
Employees for essential businesses won't be required to provide paperwork that proves they work for an essential business, Bynum said. Earlier in the week, he noted the same thing and the Tulsa Police Department created a video to let people know they weren't checking documentation for essential workers.
"We're not pulling people over and asking for their documentation to be out in public," Bynum said Thursday. "I know there are some places that have done that, but we are not doing that here in Tulsa."
Saturday's order for Tulsa came after discussions with Oklahoma City Mayor David Holt regarding the difficulties of overlapping state and local directives and how law enforcement could best enact them, Bynum said.
Among the largest 50 cities in the United States, Tulsa and Oklahoma City become the 44th and 45th cities to issue shelter-in-place orders, Bynum said.
"While I know that these orders seem remarkable in our history as a city," Bynum said, "they are not remarkable when you look around our country."
Tulsa police received a complaint about the gathering, but a police spokeswoman told the Tulsa World state law enforcement had to enforce the governor's order.
"We're asking frontline police officers to interpret state orders as well as local orders that have been issued," Bynum said. "And that's a challenging position to put a frontline officer in to make an immediate decision on.
"What we're trying to do with this, and Oklahoma City found they had the same issue, is that there was confusion around what the specific orders were and what should be followed through on."
The mayor's order makes exceptions for trips to the grocery store, drive-thru or carry-out restaurants, pharmacy and care for others.
Outdoor activities that aren't at previously closed athletic facilities are also allowed, provided citizens follow social distancing rules.
Bynum said he saw a recent poll indicating that 90% of Americans support social distancing to slow the pandemic. It's the 10% that don't support the practice that concerned Bynum. He noted that the Tulsa metro area includes about 1 million people, and if 10% don't follow social distancing guidelines, that's 100,000 people.
One concern is that the health care system could be overwhelmed with patients, and the city and county are making plans for that possibility.
The U.S. Army Corps of Engineers was in Tulsa on Saturday scouting for locations for additional care sites. Dr. Bruce Dart, executive director of the Tulsa Health Department, said it was part of ongoing pandemic planning in the event of a surge of patients.
"This is part of pandemic planning … to identify alternative care sites in case surge overwhelms the hospitals' capacity," Dart said.
Mark Andrus, CEO and president of Expo Square, said he met with Corps officials Saturday morning to discuss using the fairgrounds as a staging area.
Andrus said officials are considering using the 240-acre site for a number of possible purposes, including storage. He stressed no decisions have been made and other locations are being considered.
But, he reminded, maintain six feet of distance between you and those outside your household.
View interactive graphic showing Oklahoma COVID-19 cases by county, age group
Gallery: How coronavirus has affected life around Tulsa
Gallery: How coronavirus has affected life around Tulsa
COVID-19 in Tulsa
COVID-19 in Tulsa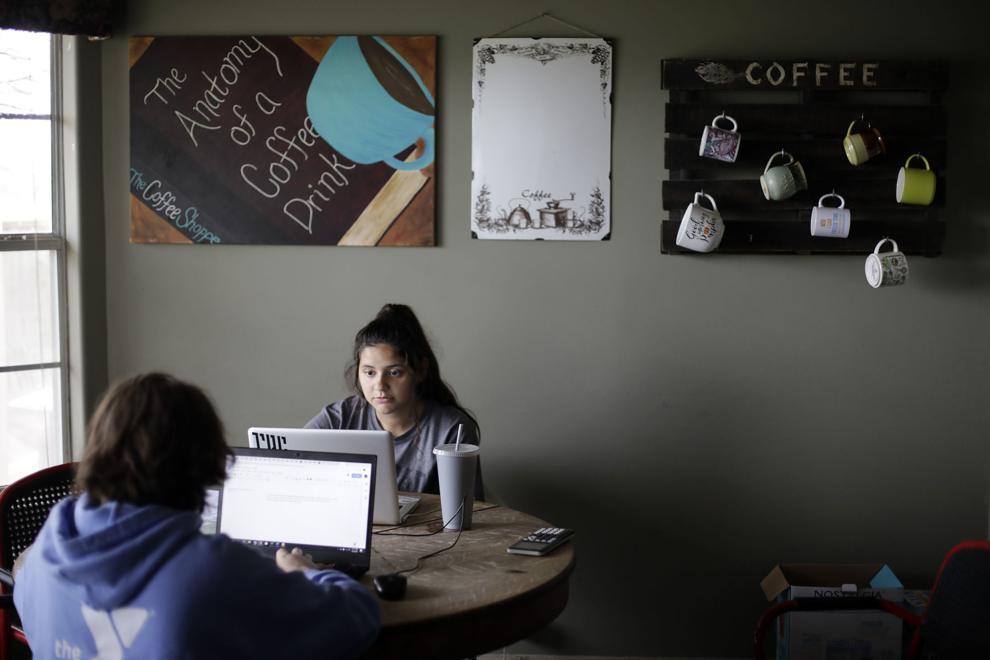 COVID-19 in Tulsa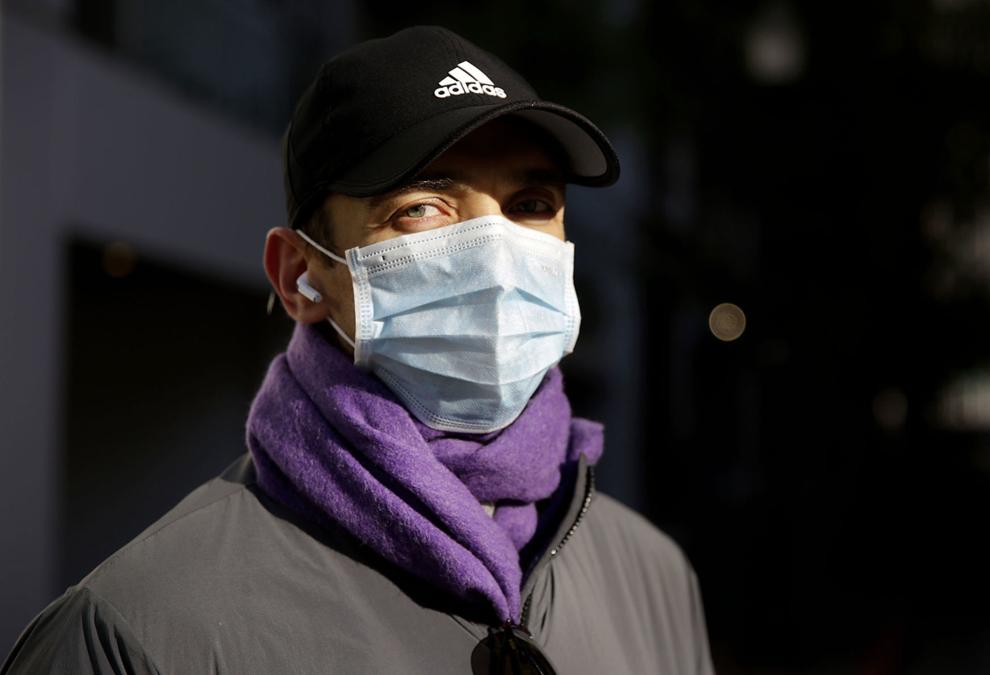 COVID-19 in Tulsa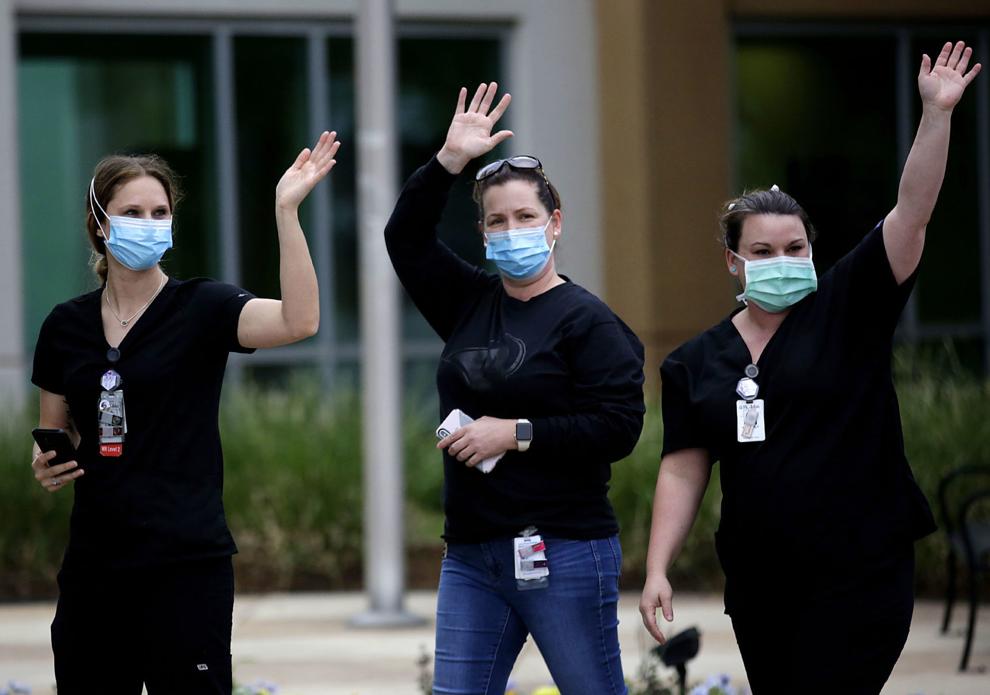 COVID-19 in Tulsa
COVID-19 in Tulsa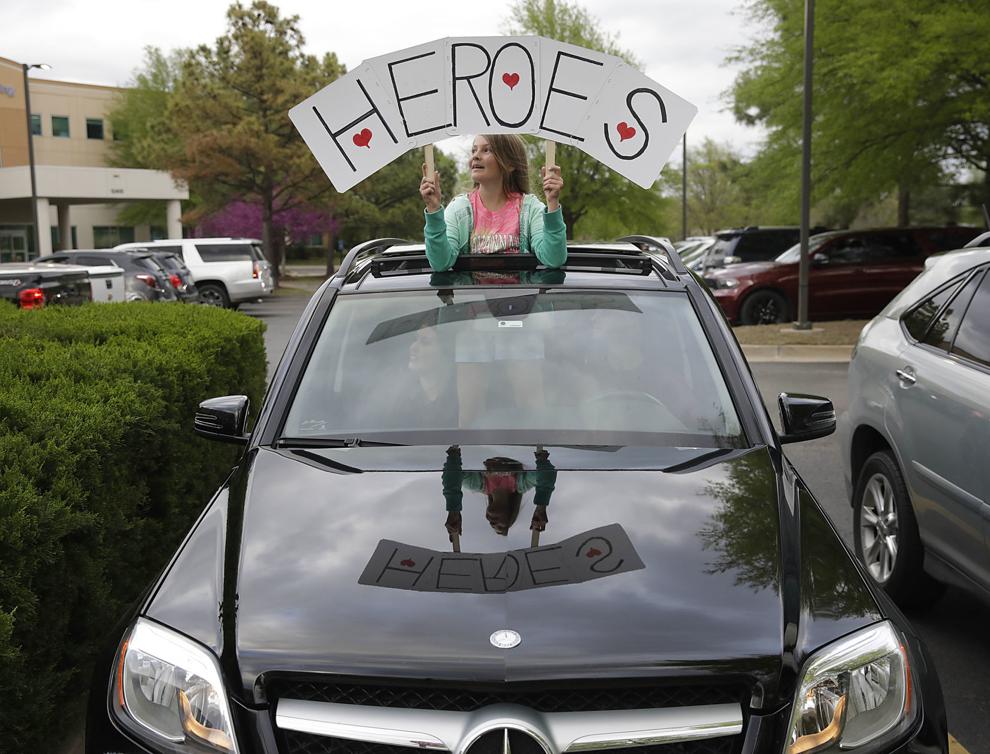 COVID-19 in Tulsa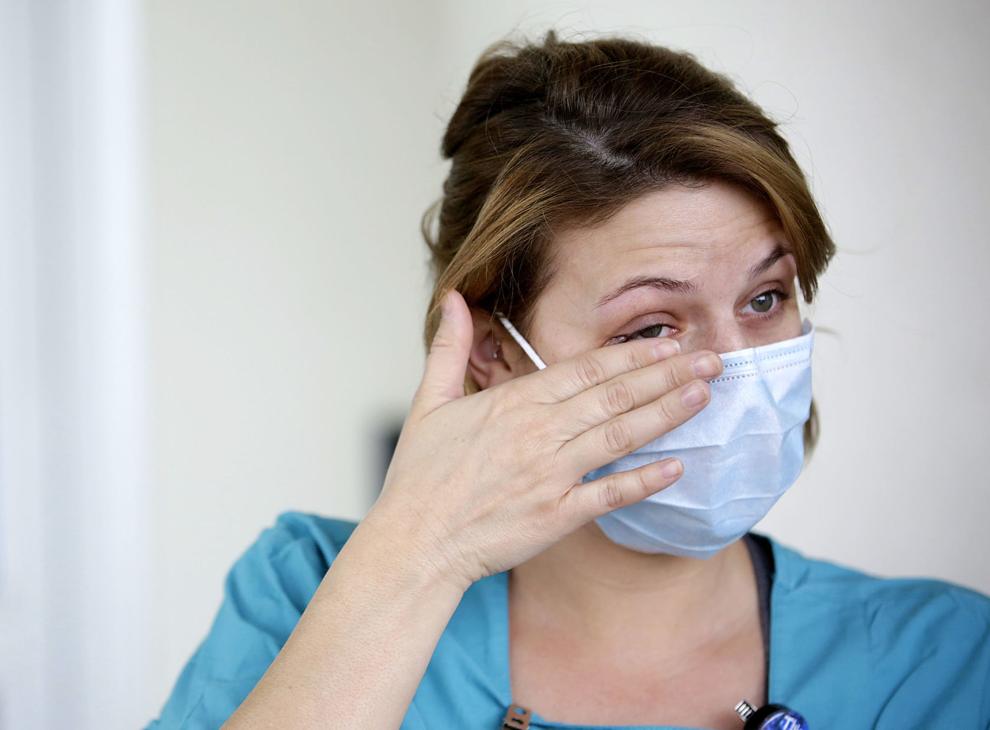 COVID-19 in Tulsa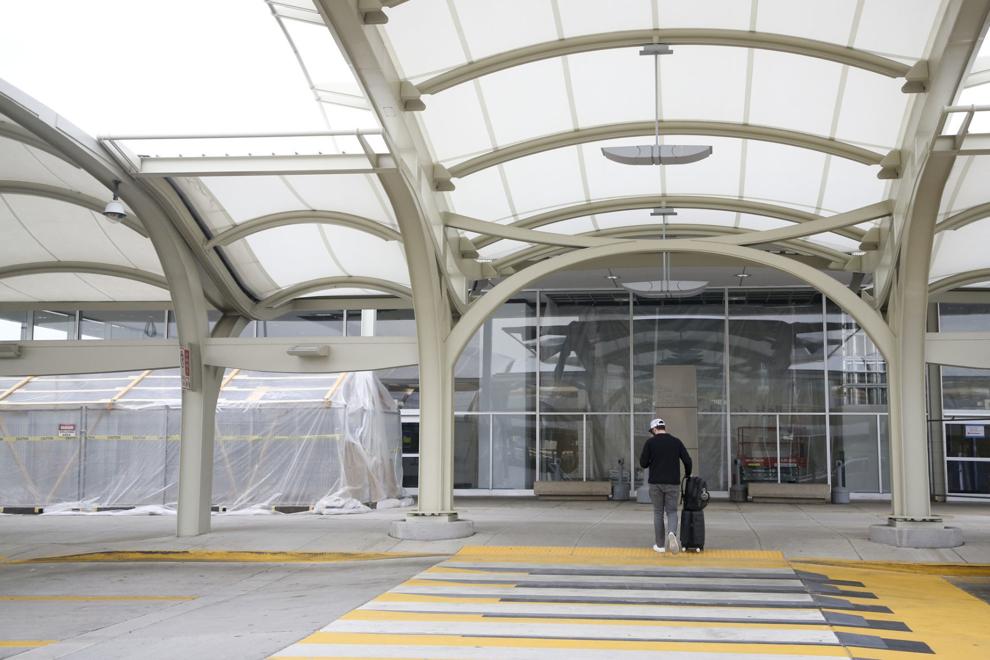 COVID-19 in Tulsa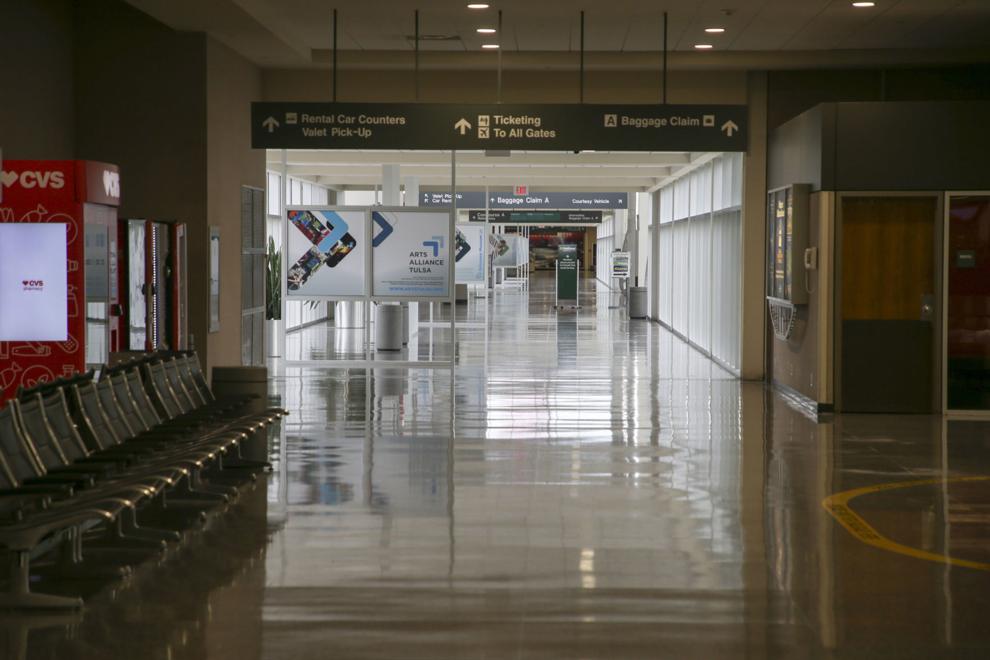 COVID-19 in Tulsa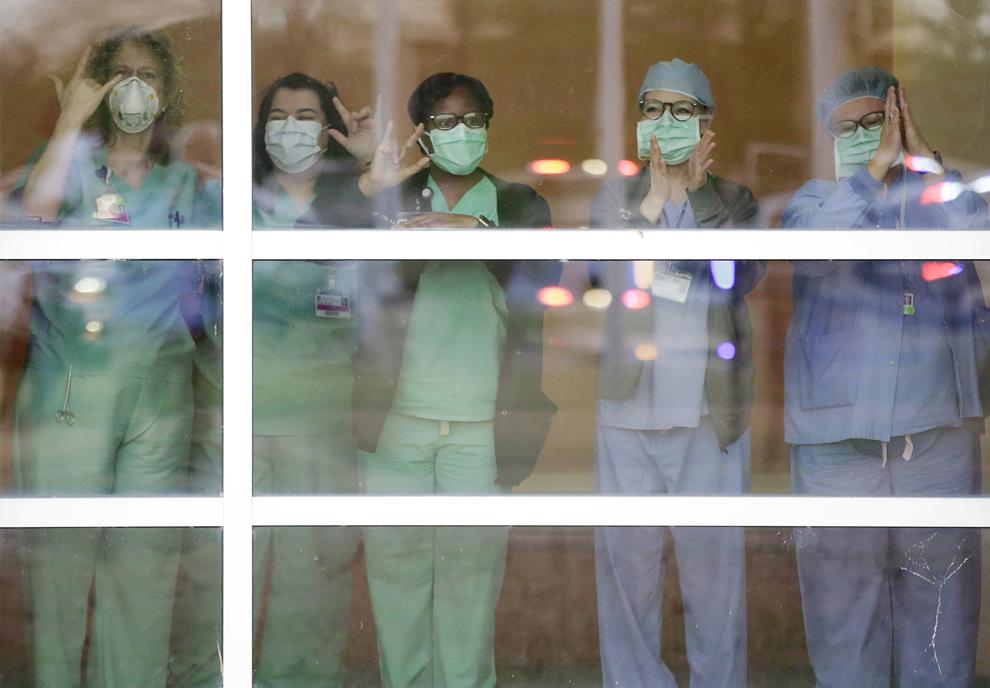 COVID-19 in Tulsa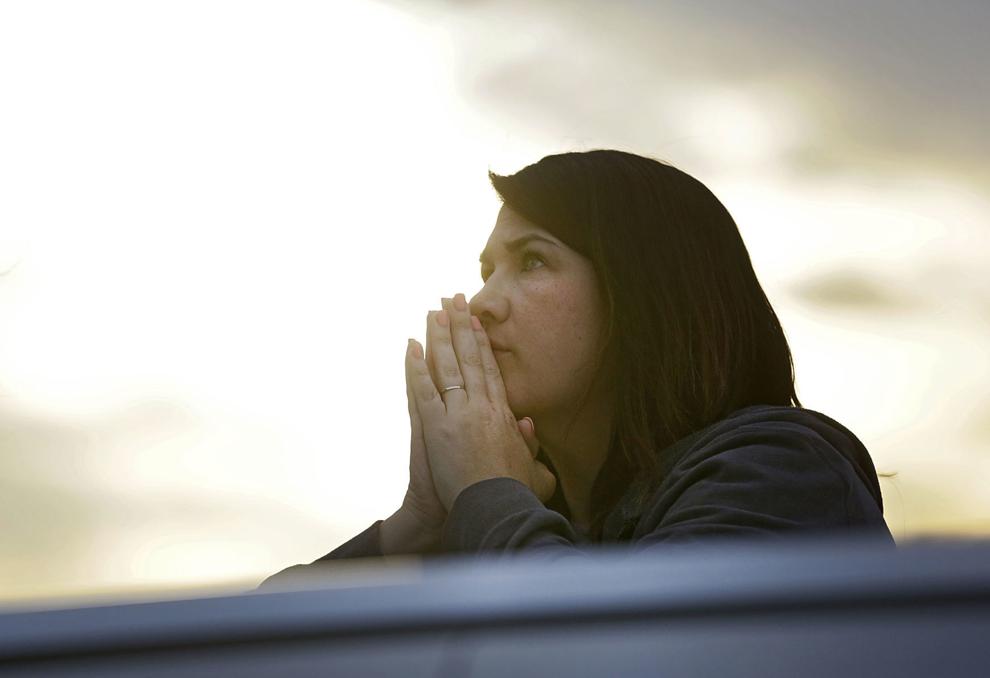 COVID-19 in Tulsa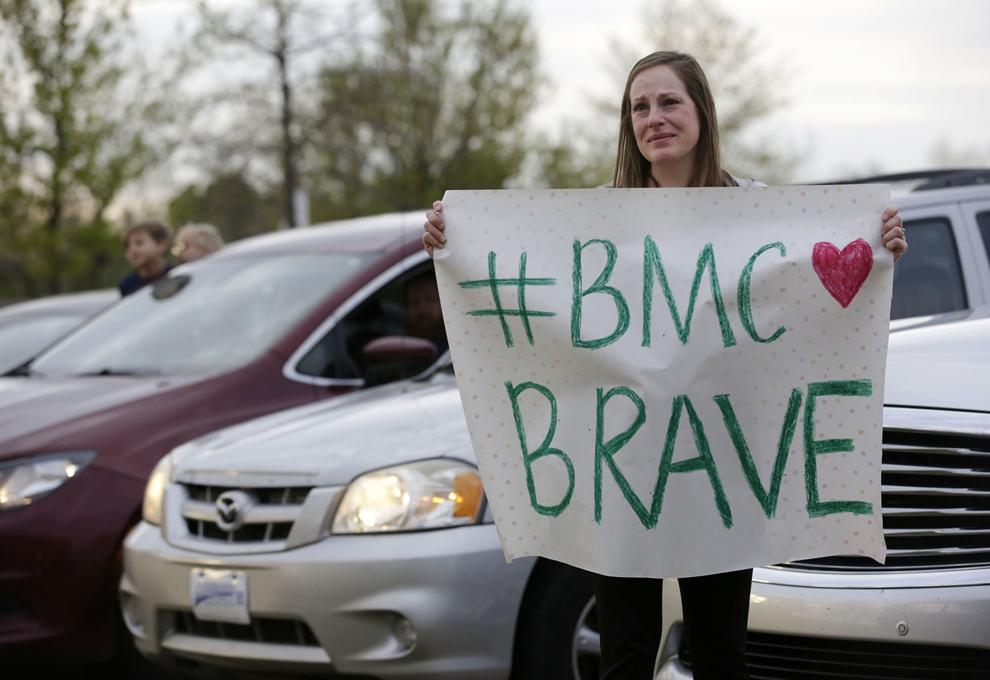 COVID-19 in Tulsa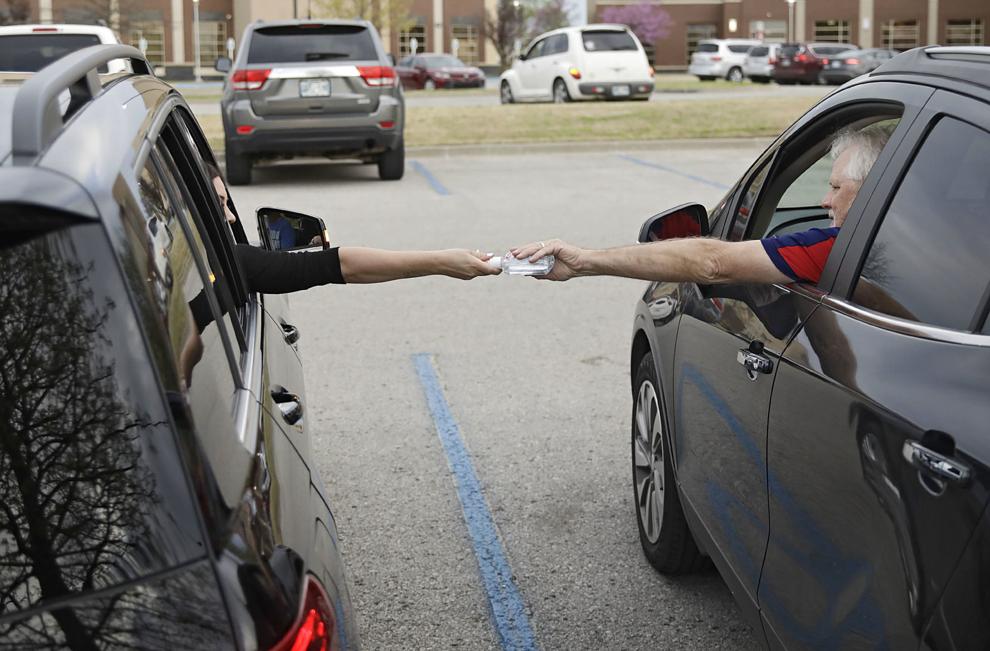 HEADLIGHTS FOR HOPE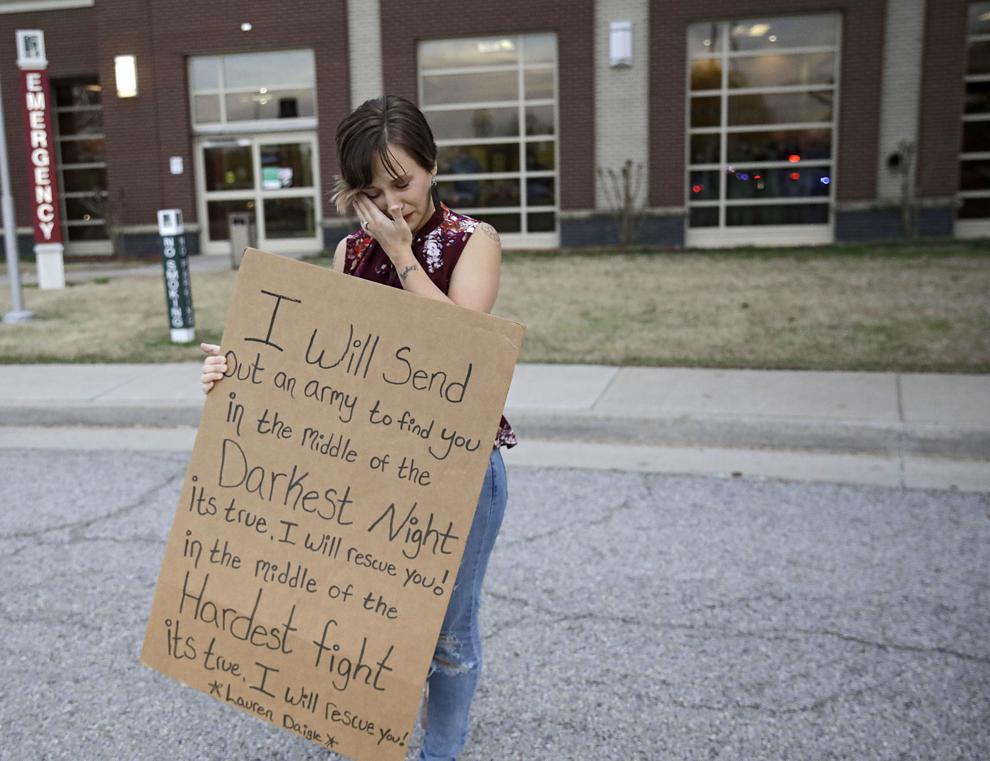 COVID-19 in Tulsa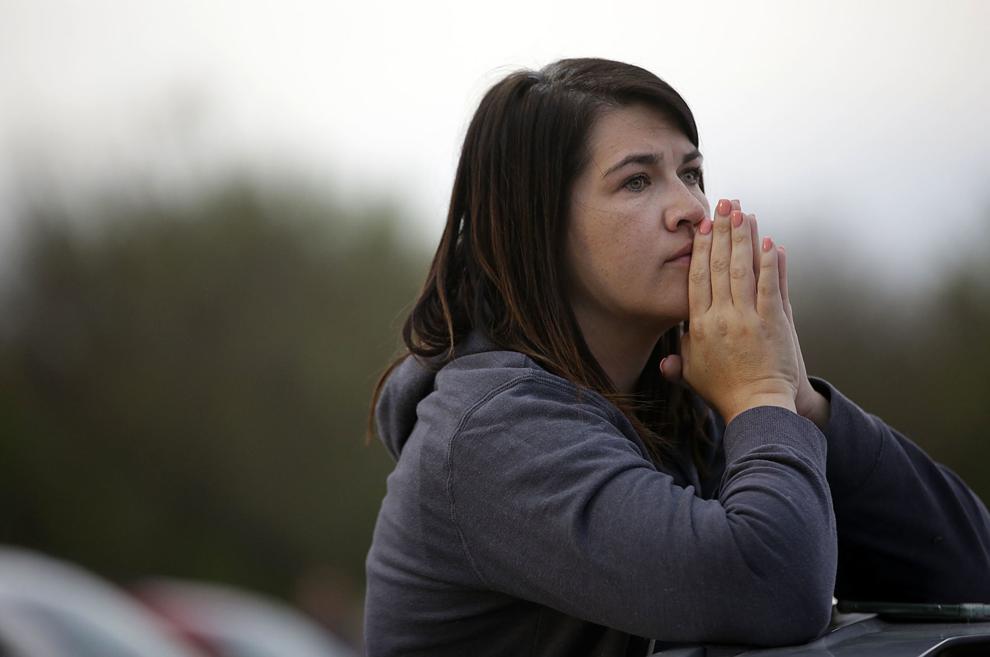 COVID-19 in Tulsa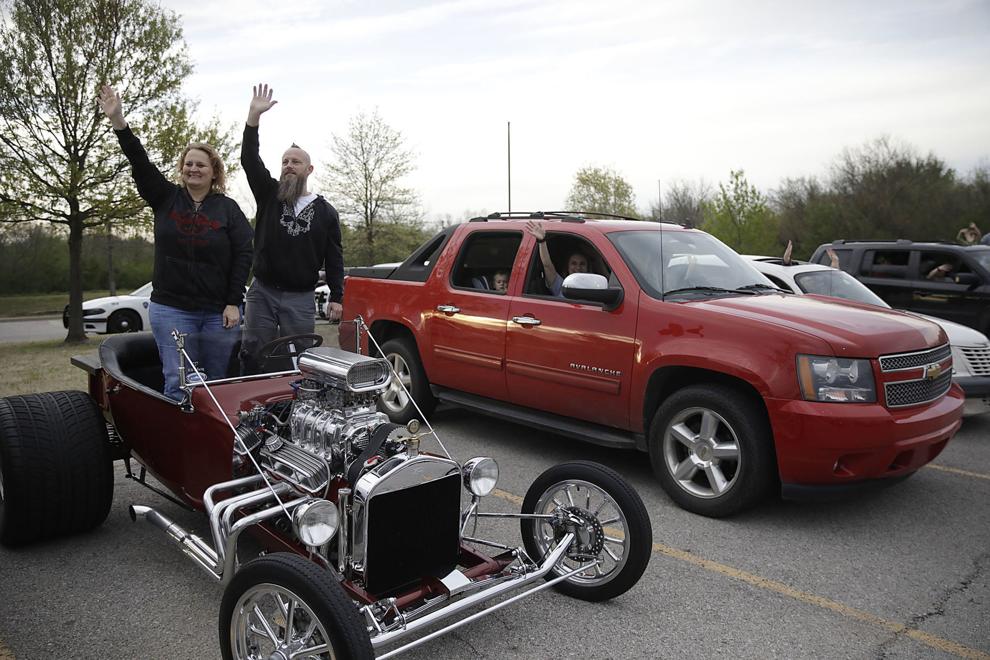 COVID-19 in Tulsa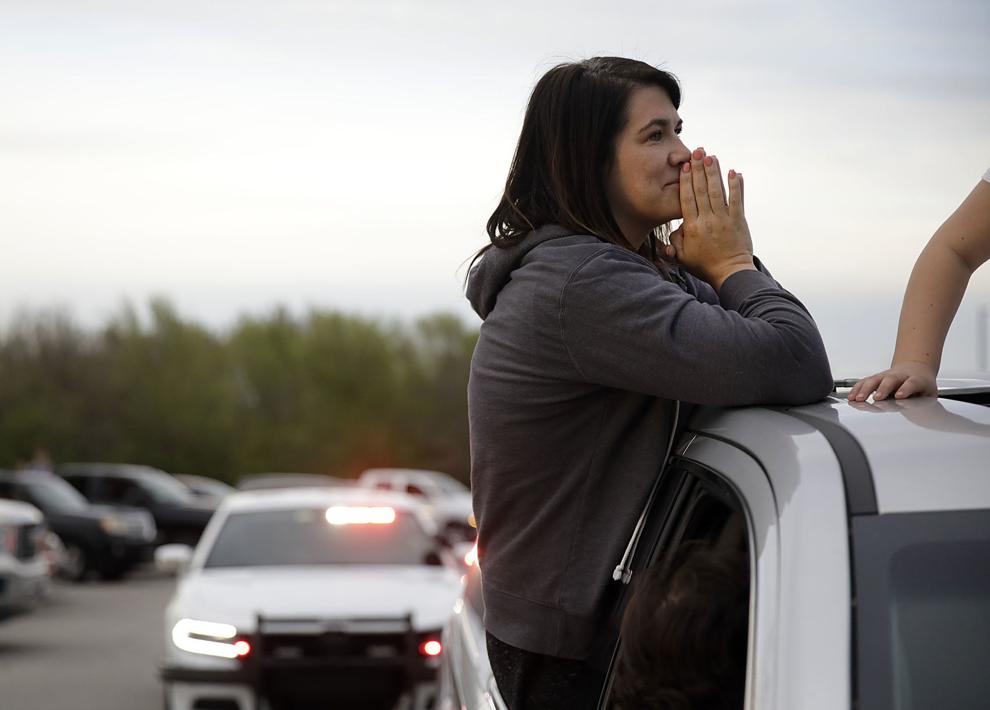 COVID-19 in Tulsa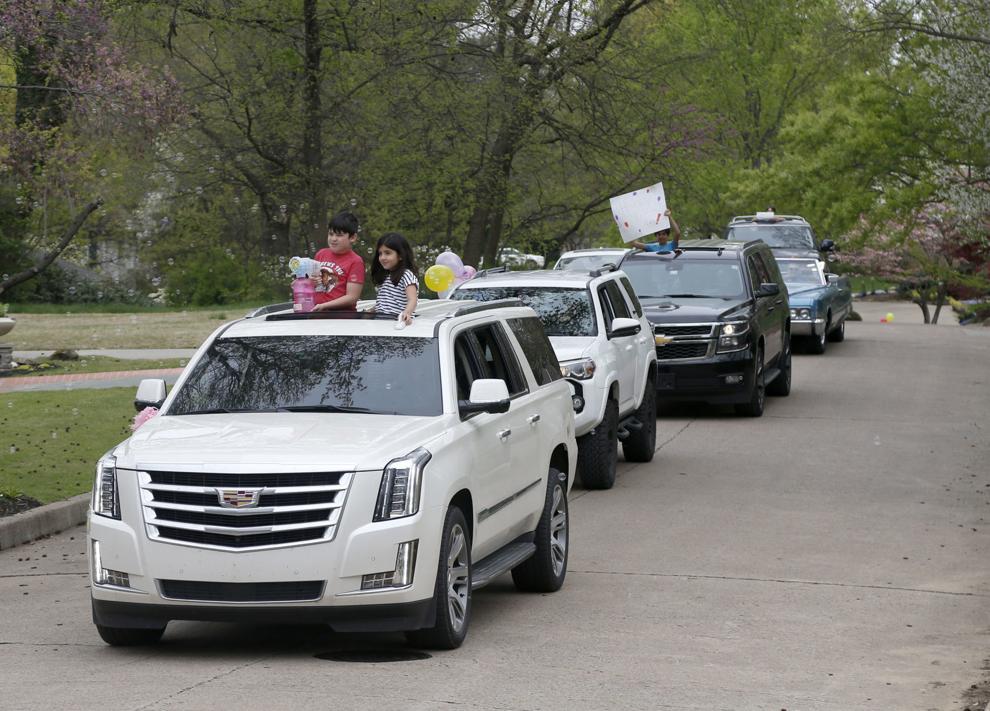 COVID-19 in Tulsa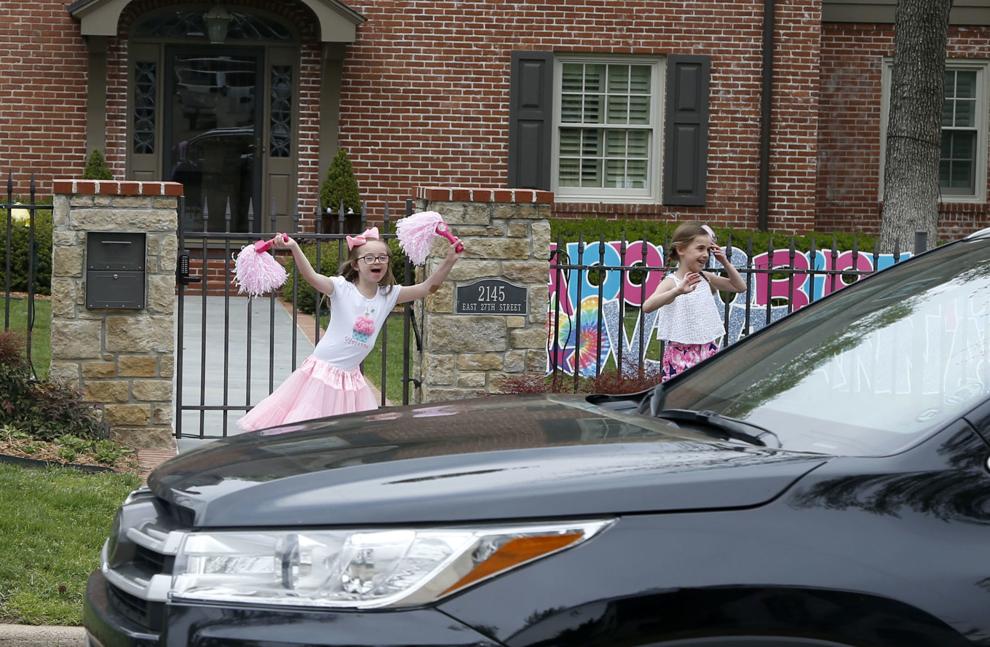 COVID-19 in Tulsa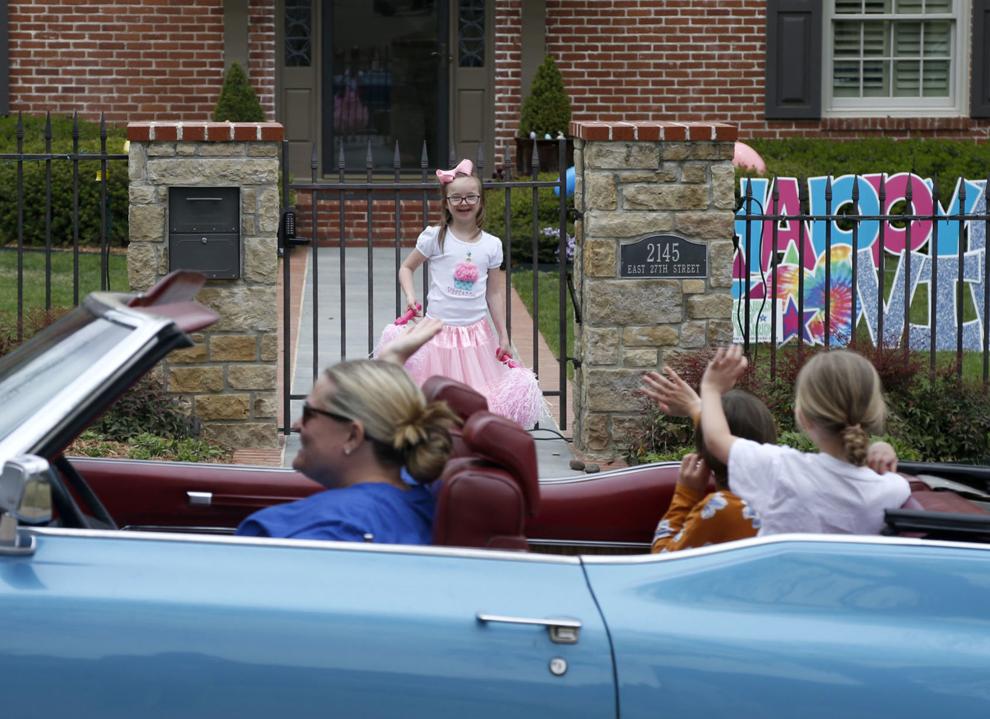 COVID-19 in Tulsa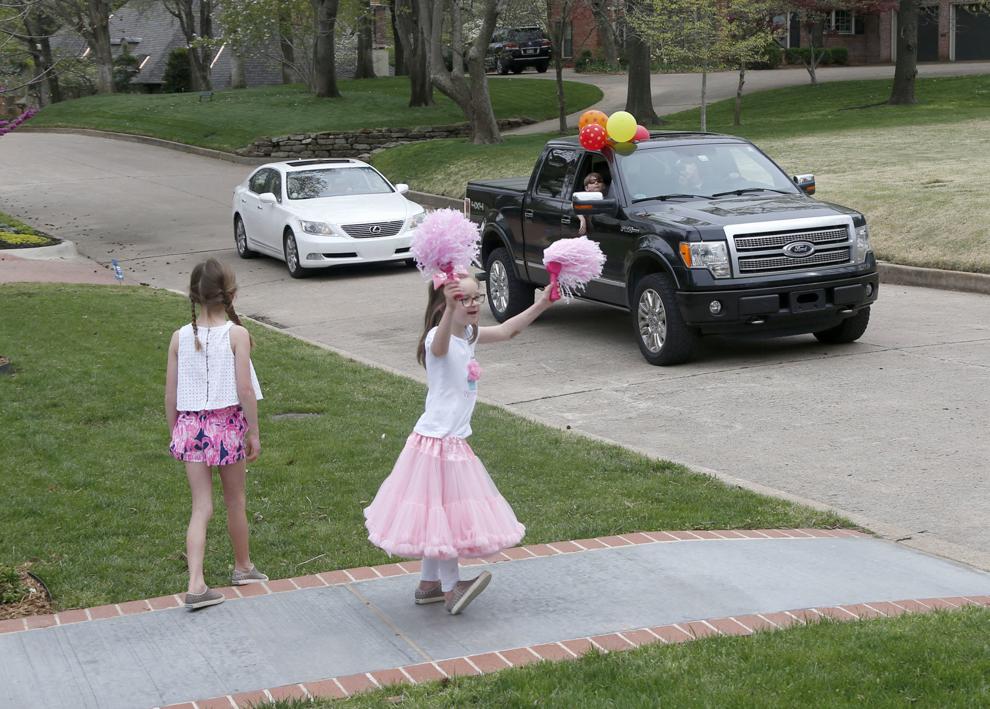 COVID-19 in Tulsa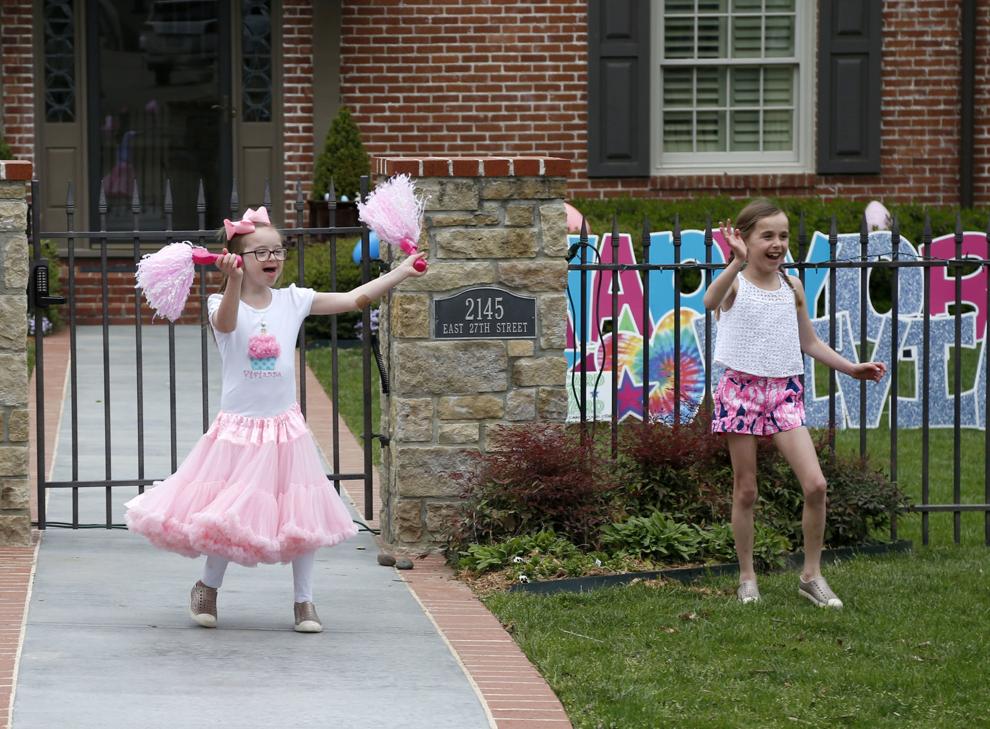 COVID-19 in Tulsa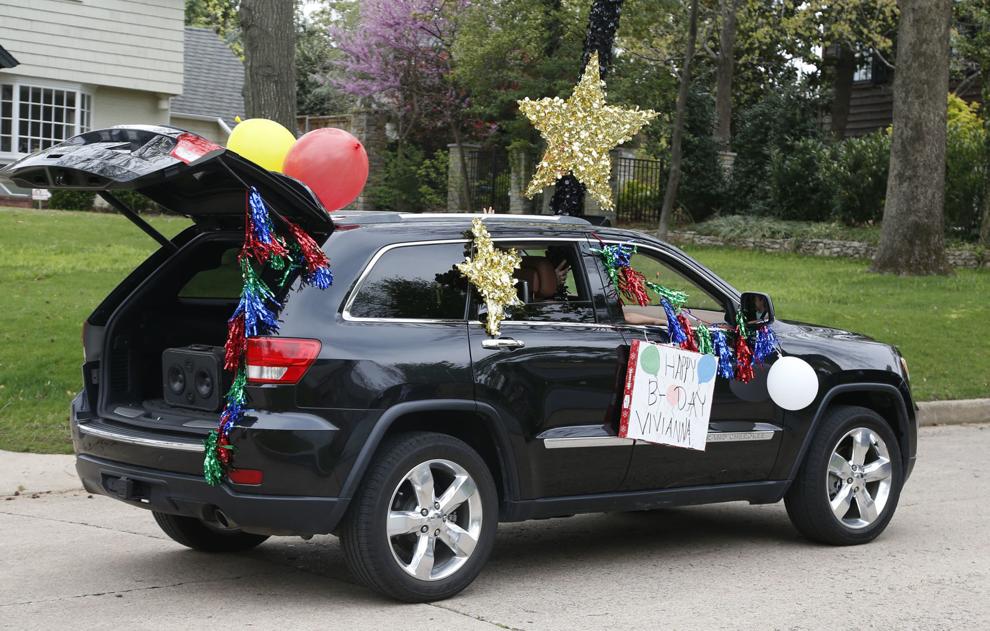 COVID-19 in Tulsa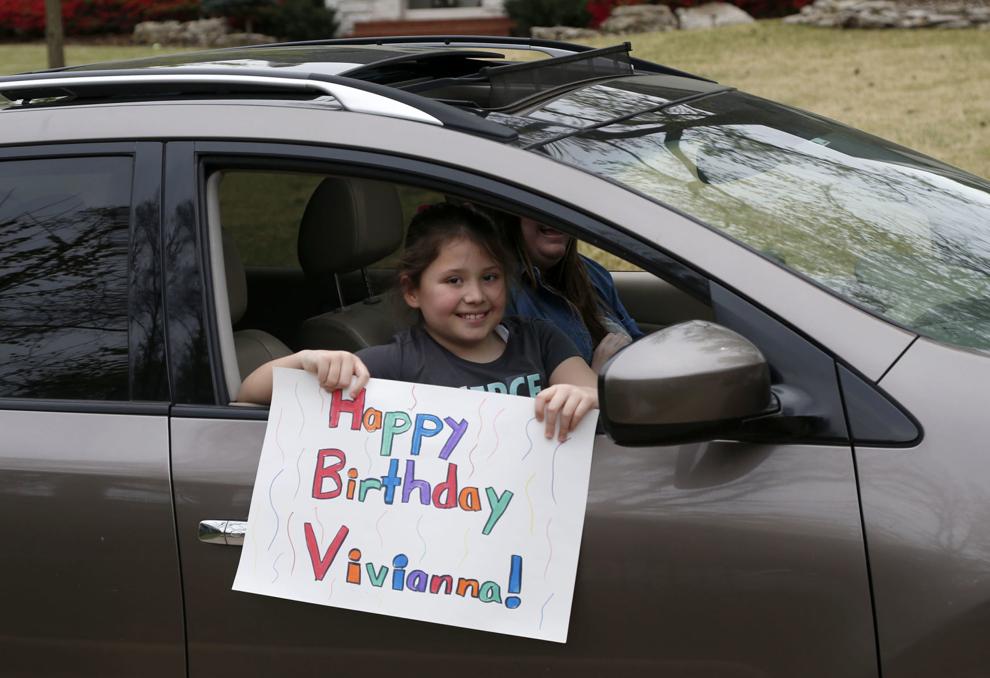 COVID-19 in Tulsa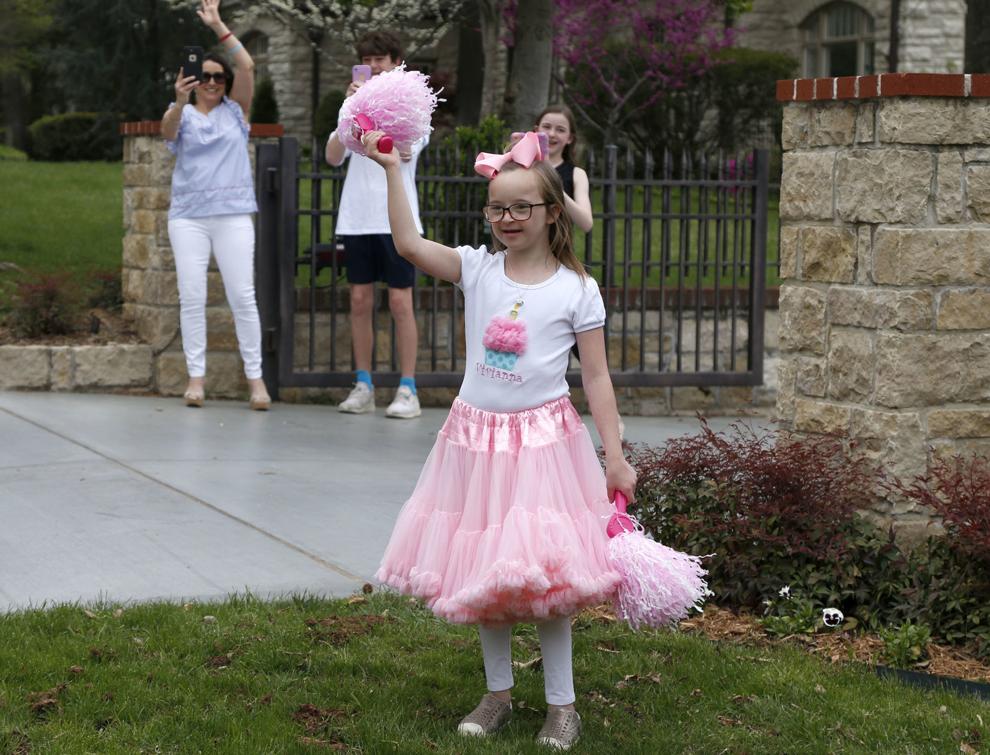 COVID-19 in Tulsa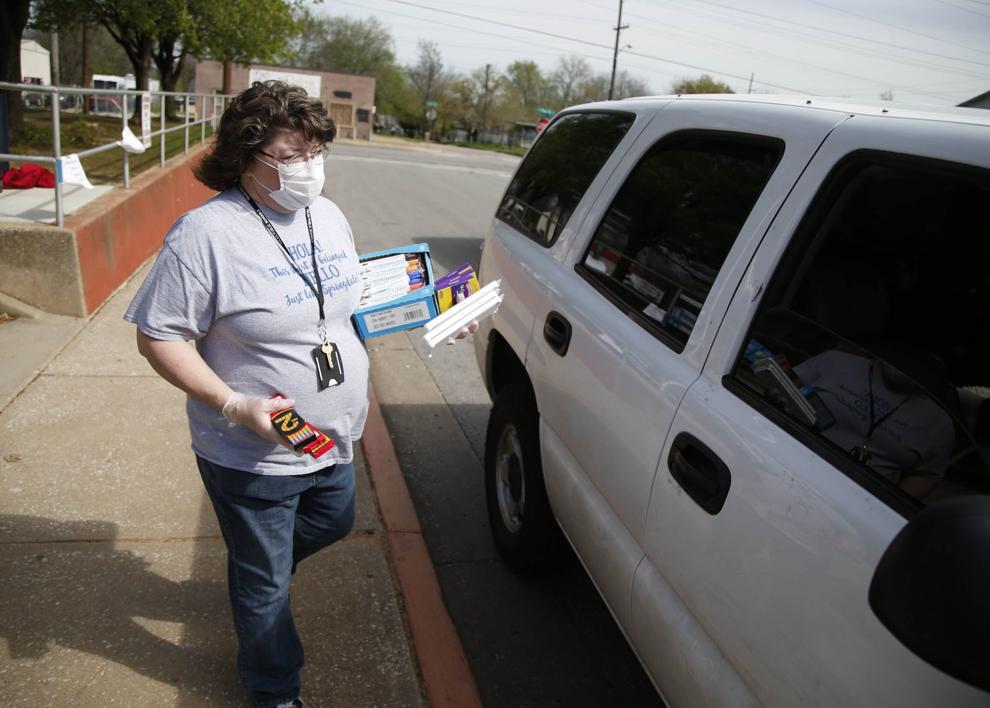 COVID-19 in Tulsa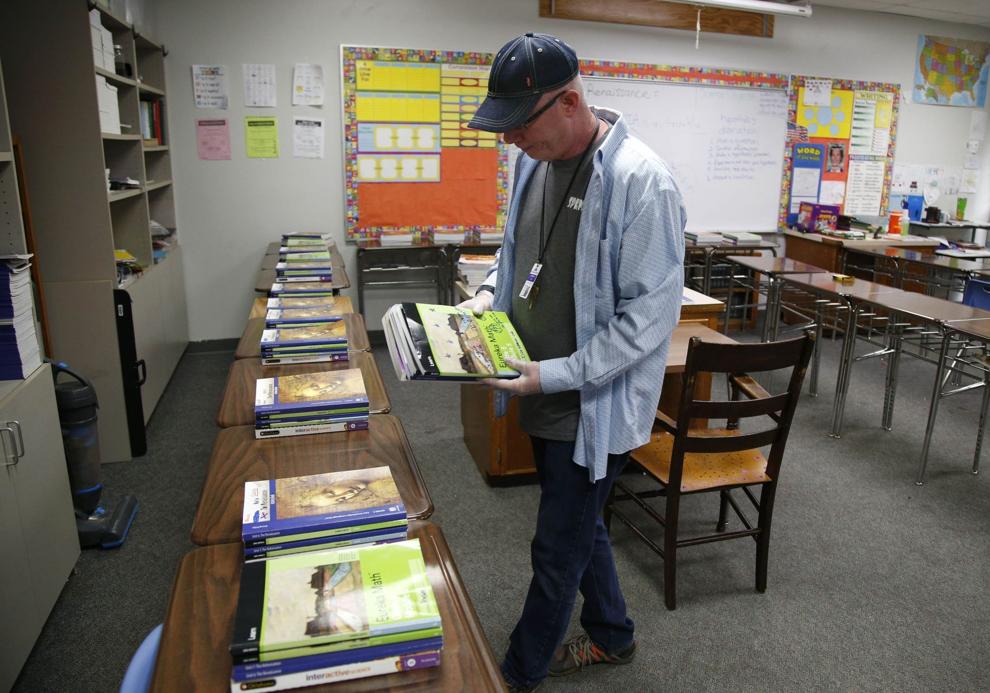 COVID-19 in Tulsa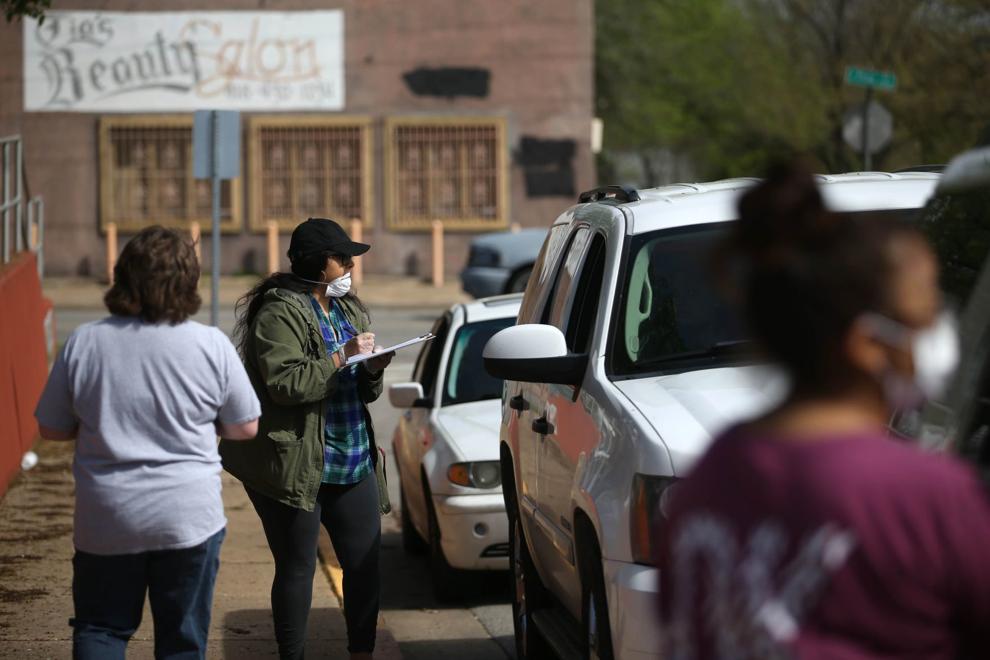 COVID-19 in Tulsa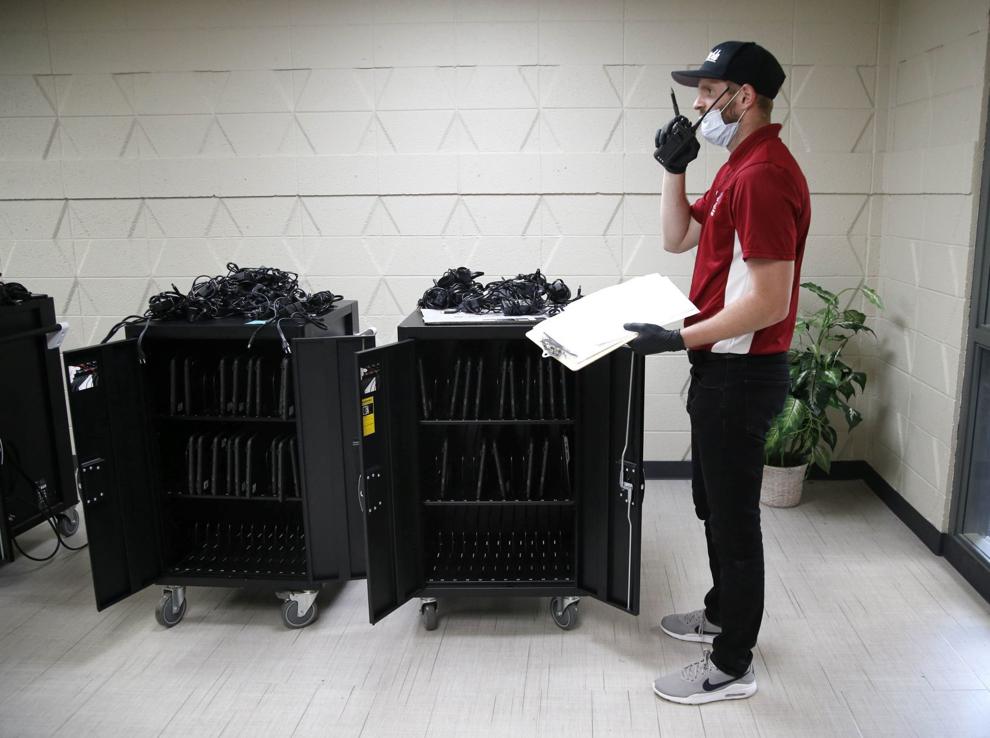 COVID-19 in Tulsa
COVID-19 in Tulsa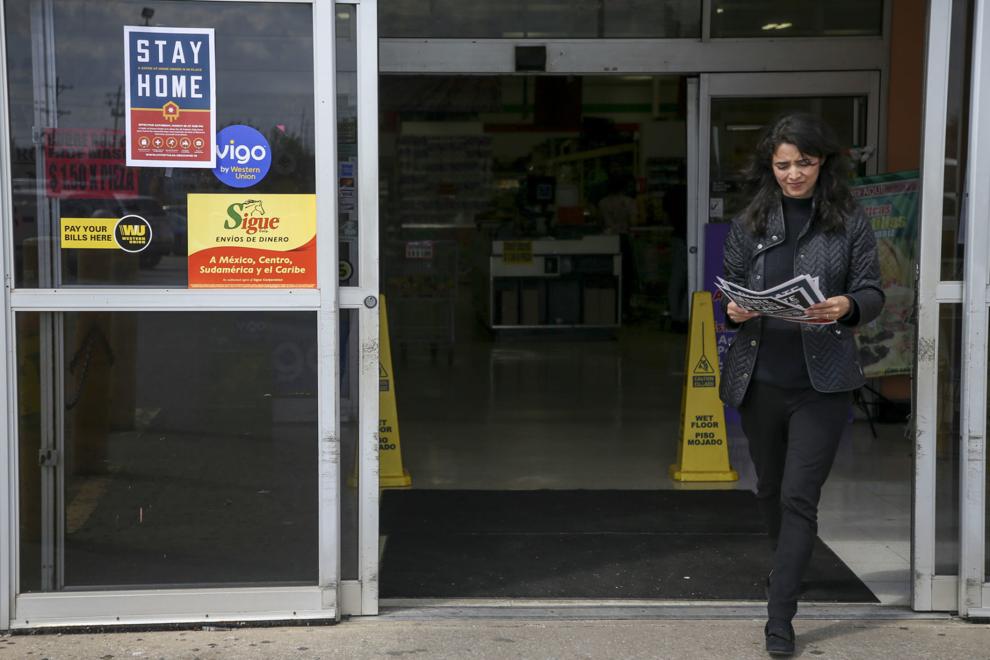 COVID-19 in Tulsa
COVID-19 in Tulsa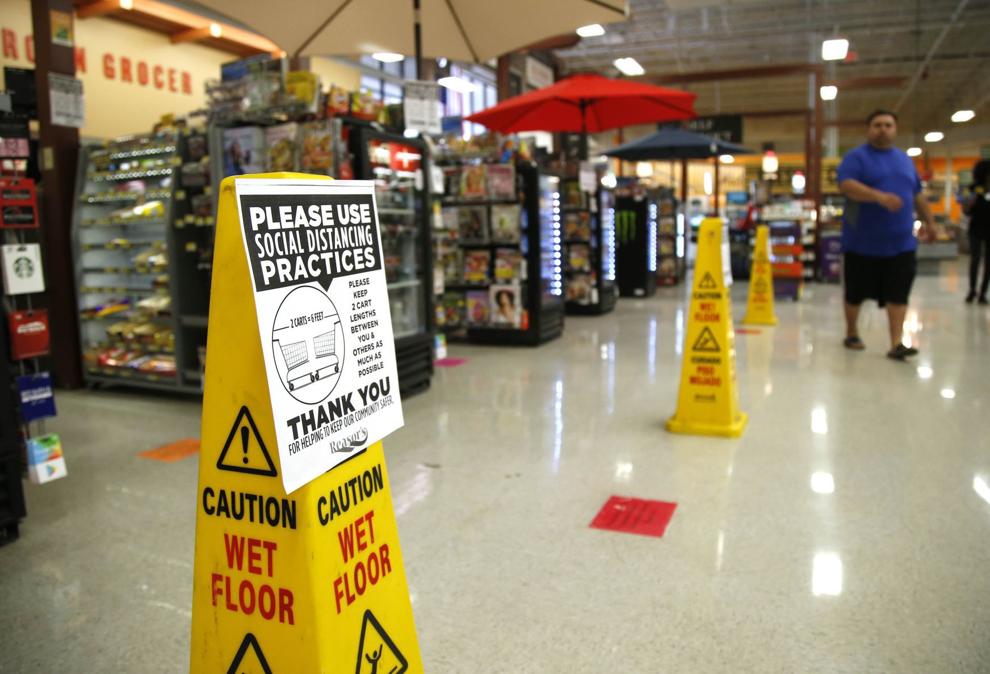 COVID-19 in Tulsa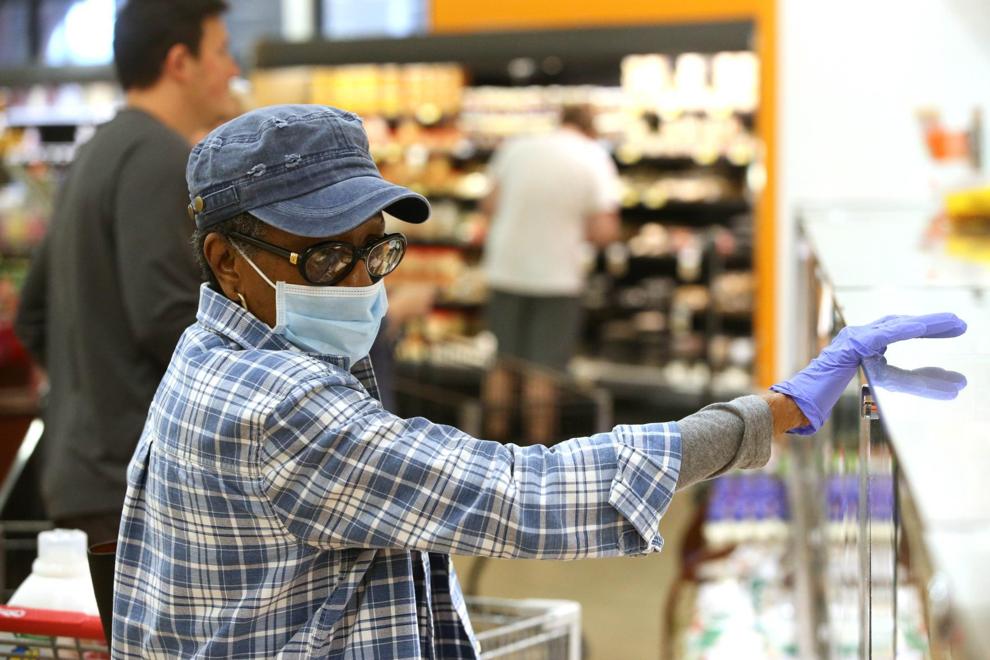 COVID-19 in Tulsa
COVID-19 in Tulsa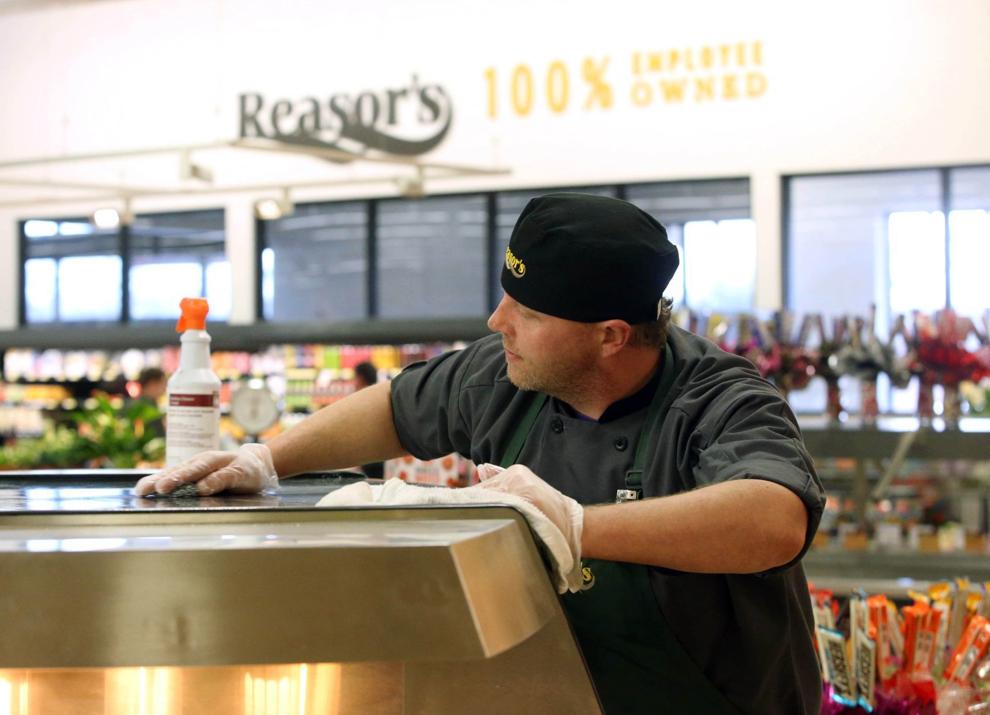 COVID-19 in Tulsa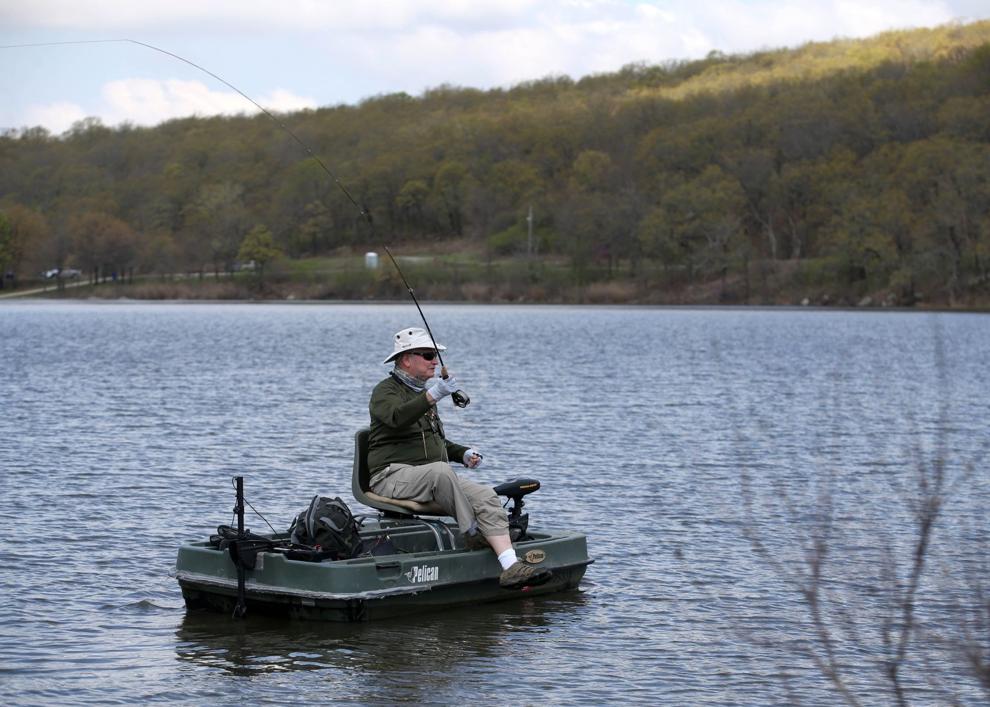 COVID-19 in Tulsa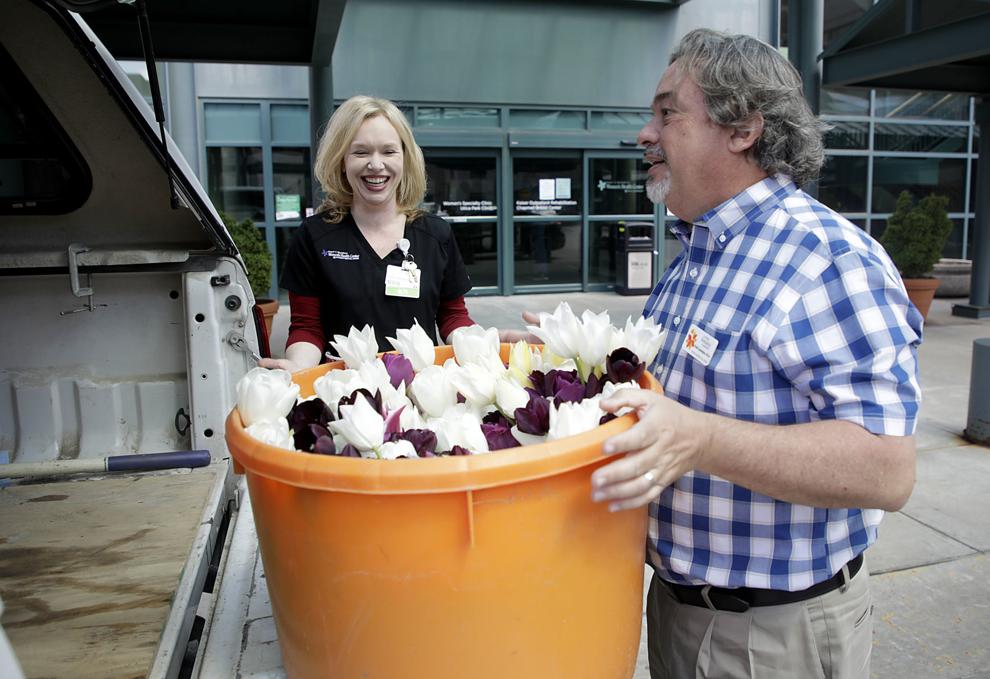 COVID-19 in Tulsa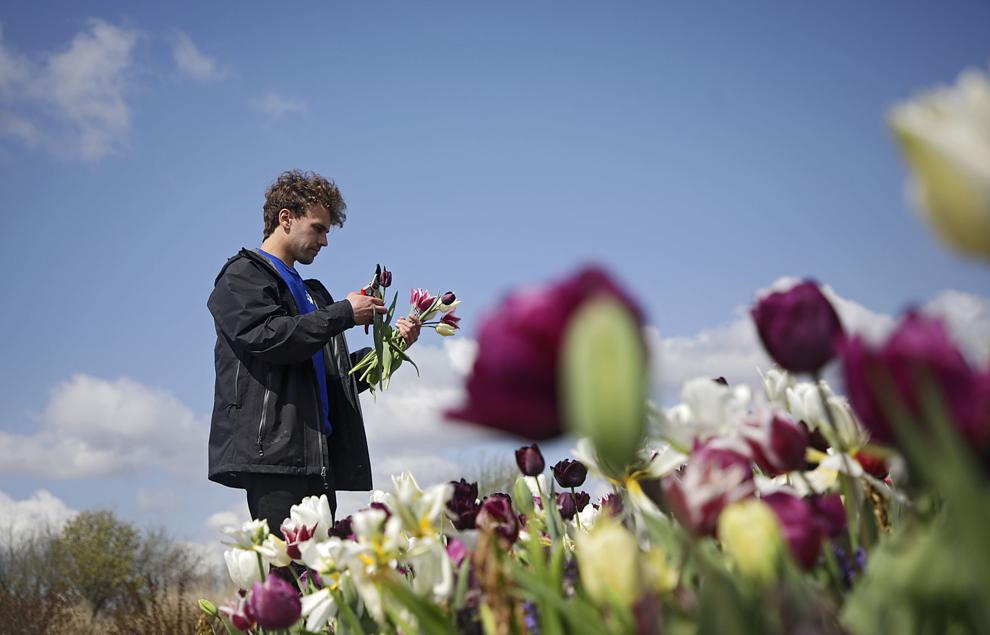 COVID-19 in Tulsa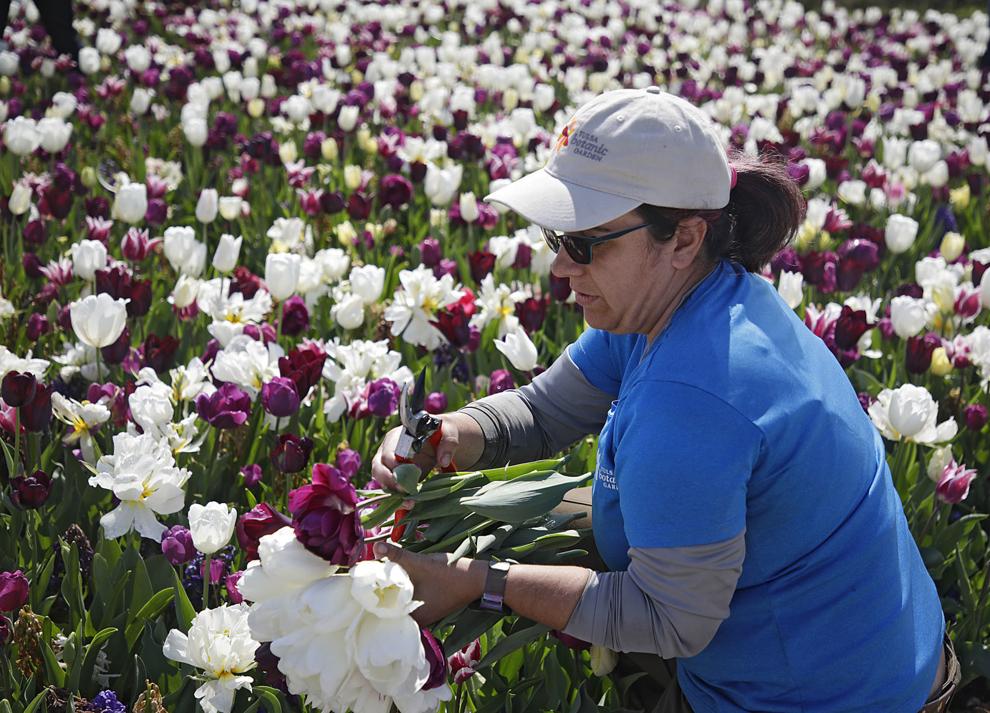 COVID-19 in Tulsa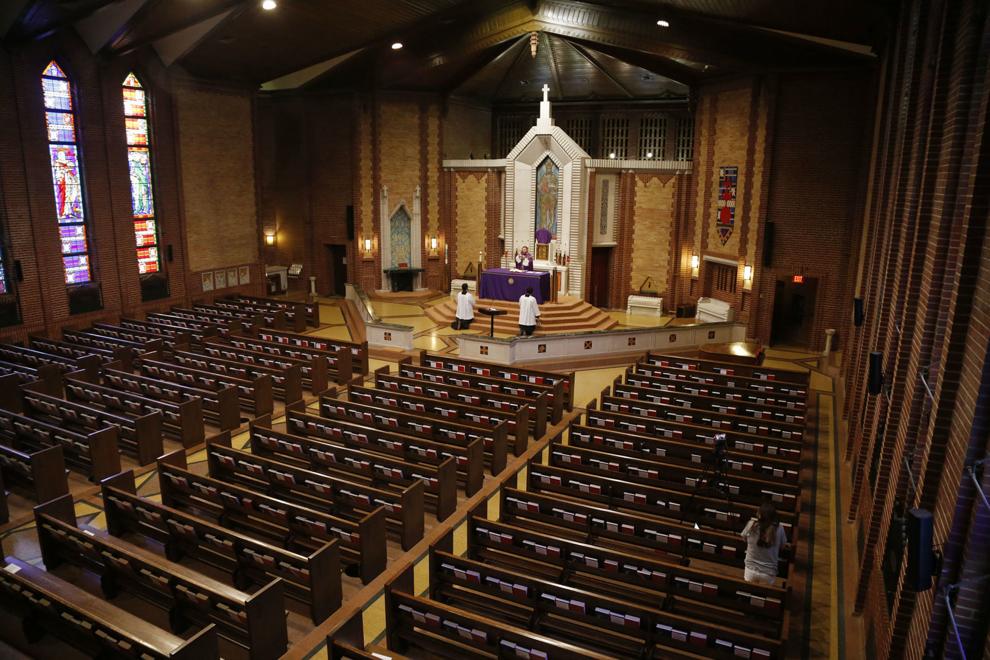 COVID-19 in Tulsa
COVID-19 in Tulsa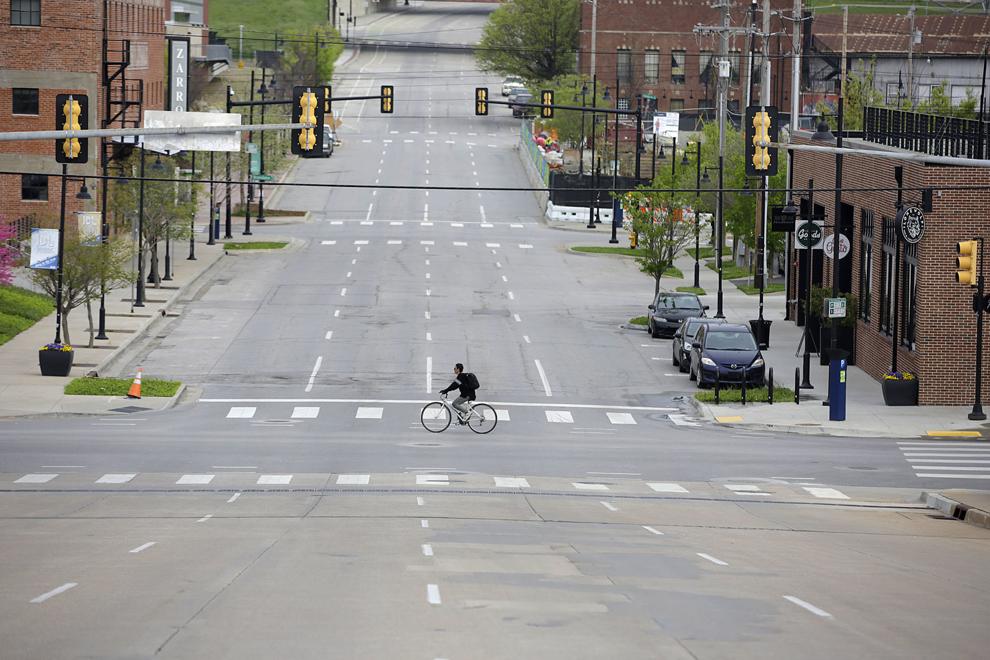 COVID-19 in Tulsa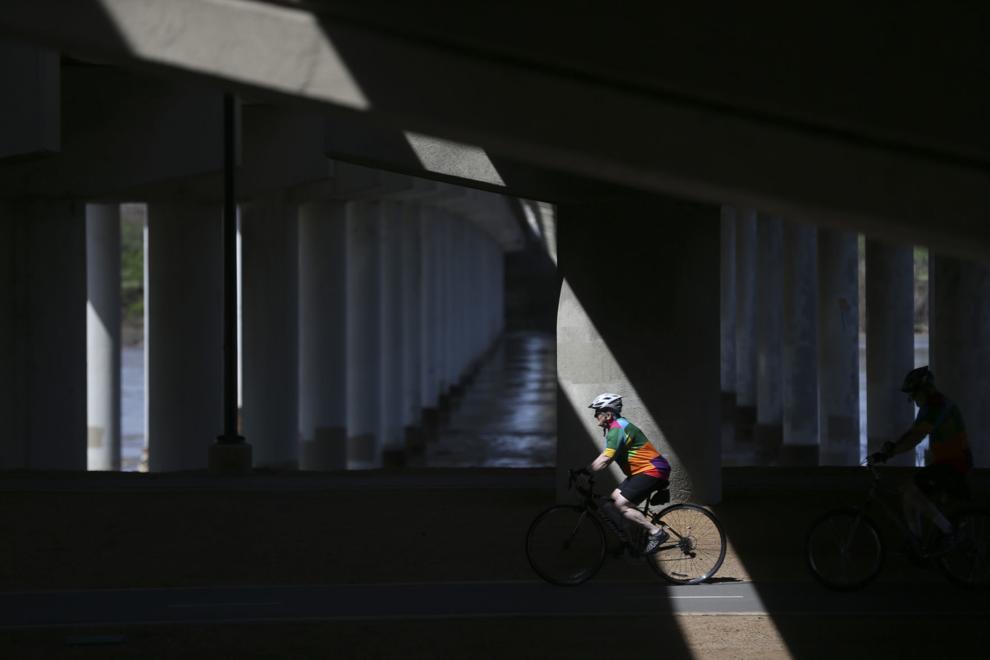 COVID-19 in Tulsa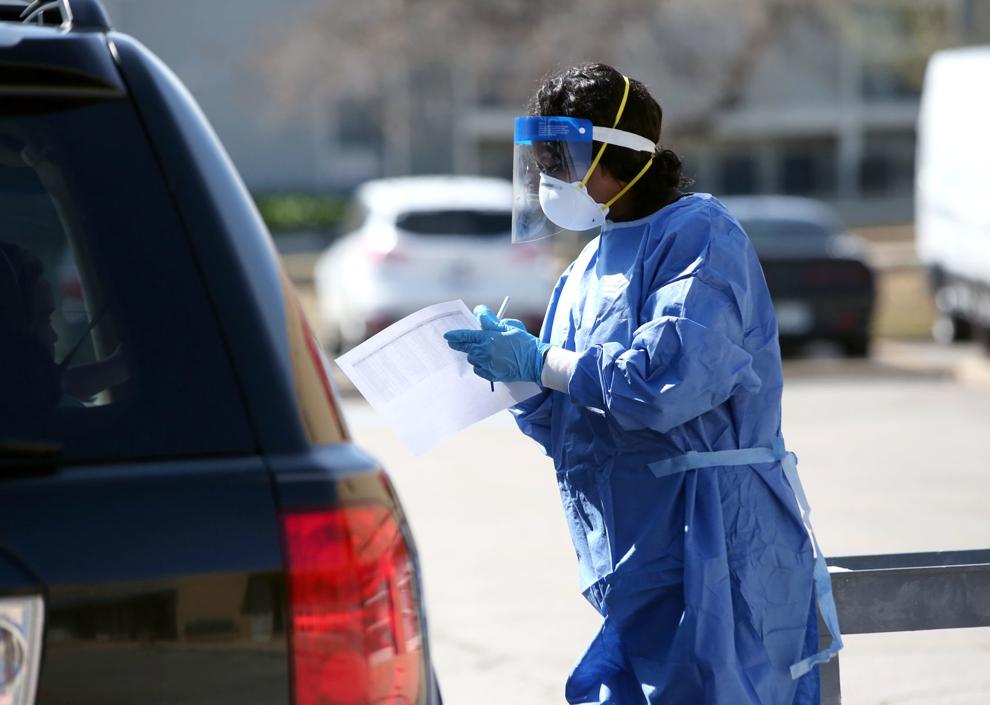 COVID-19 in Tulsa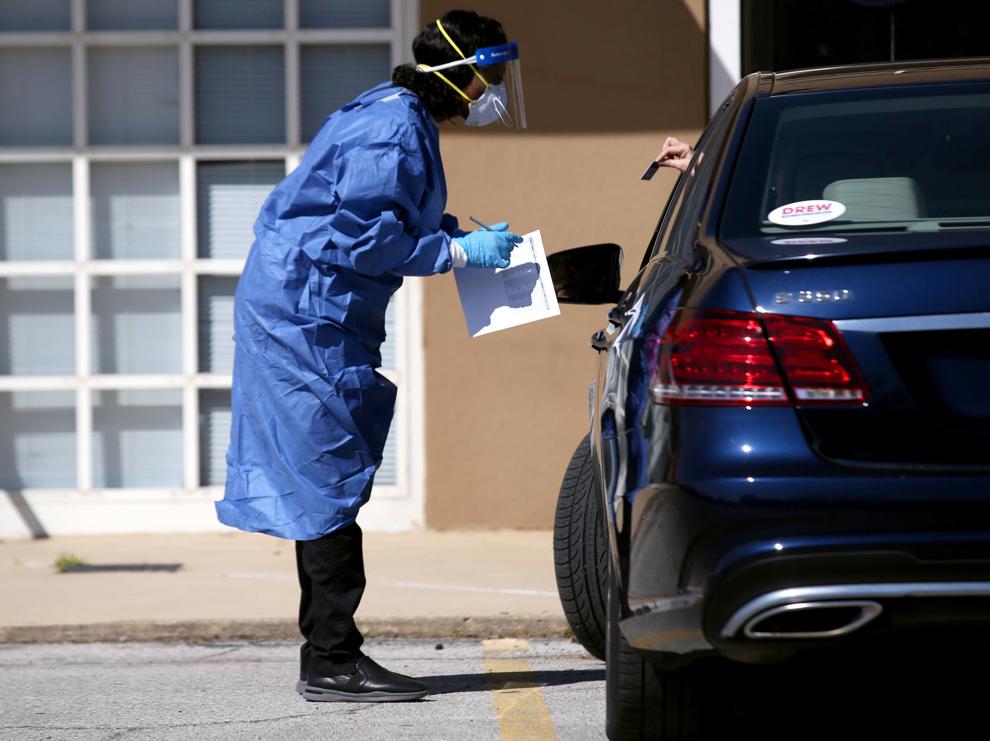 COVID-19 in Tulsa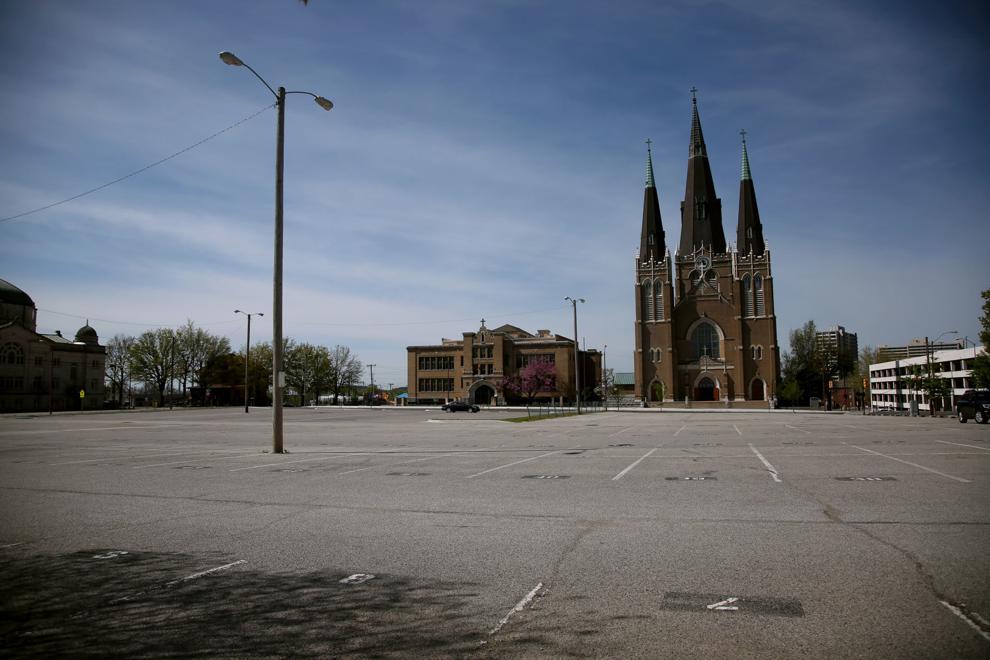 COVID-19 in Tulsa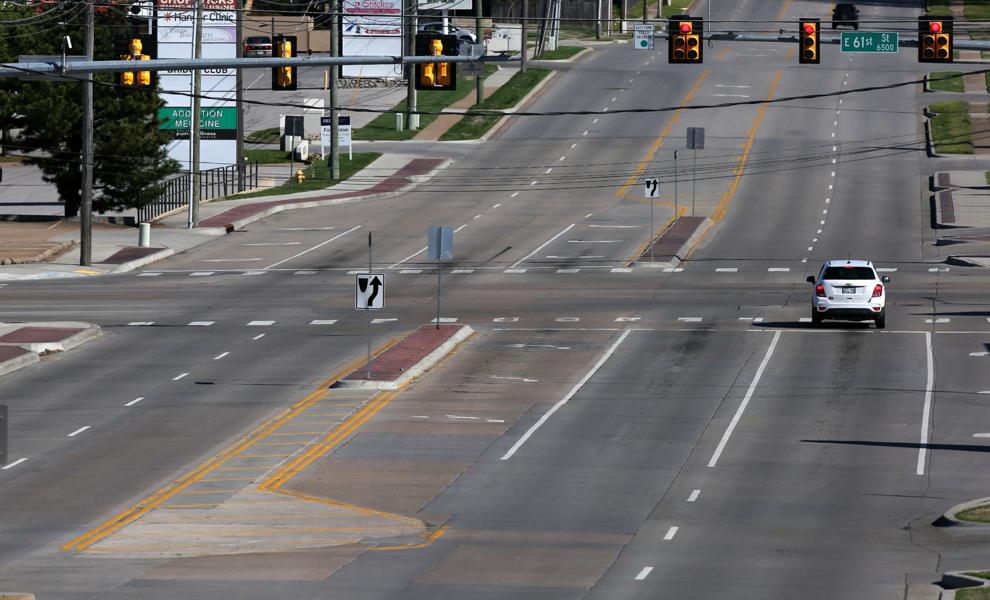 COVID-19 in Tulsa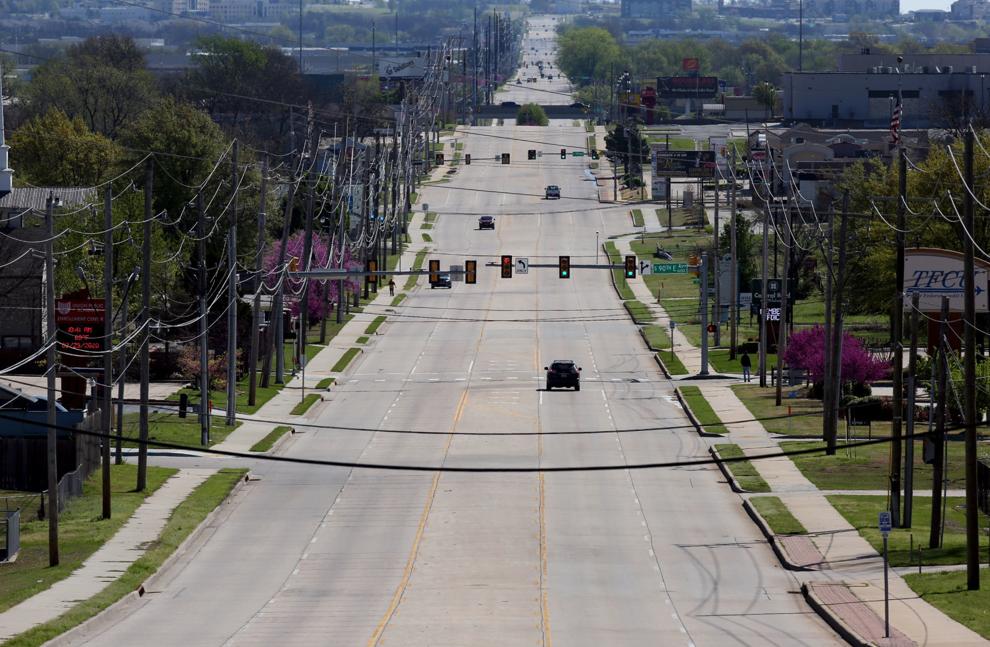 COVID-19 in Tulsa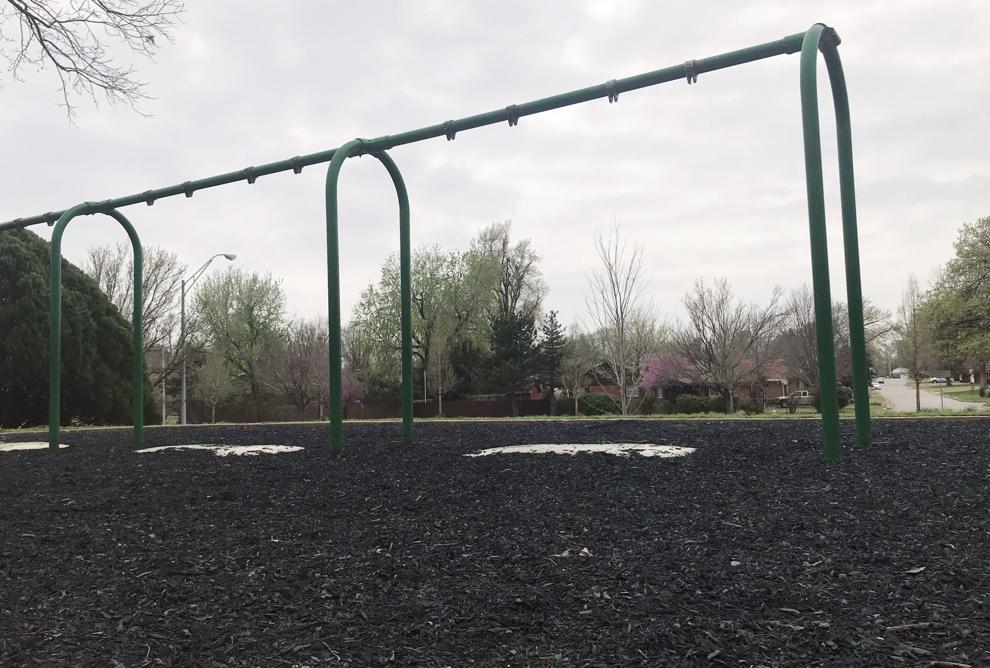 COVID-19 in Tulsa
COVID-19 in Tulsa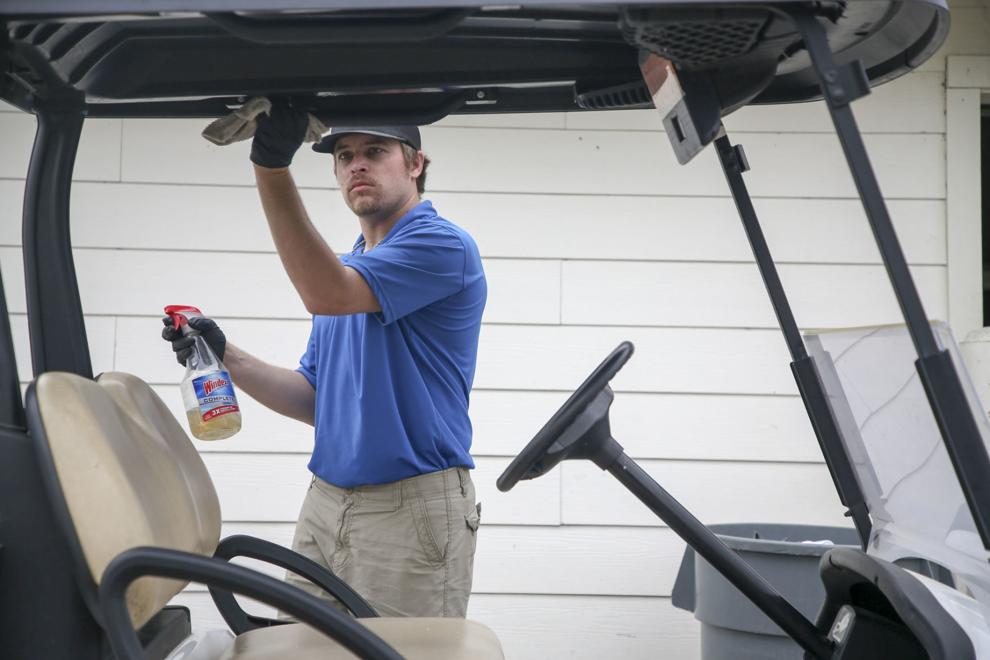 COVID-19 in Tulsa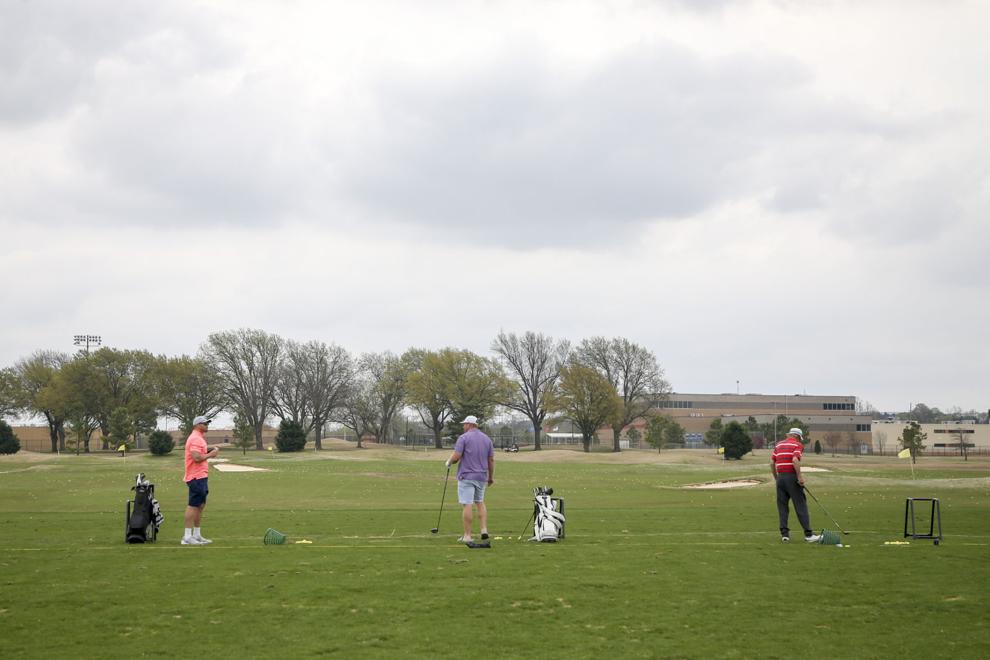 COVID-19 in Tulsa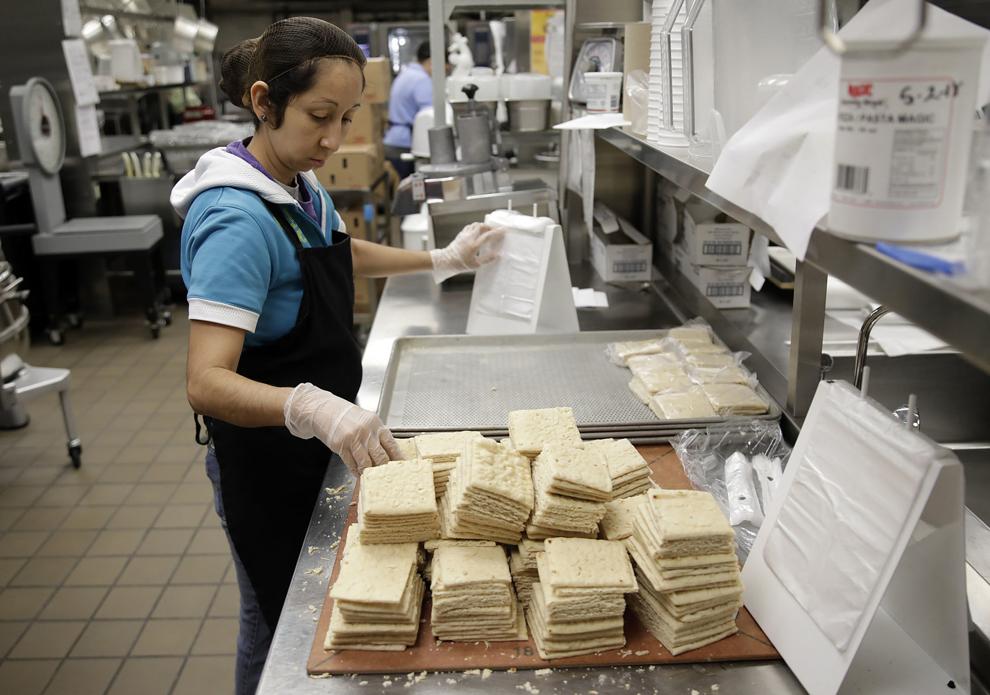 COVID-19 in Tulsa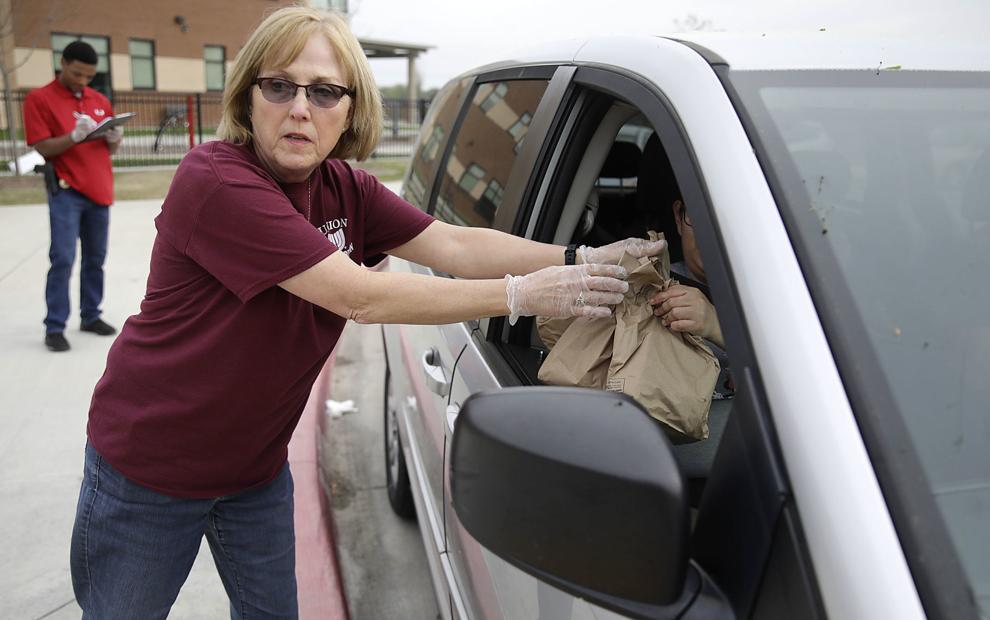 COVID-19 in Tulsa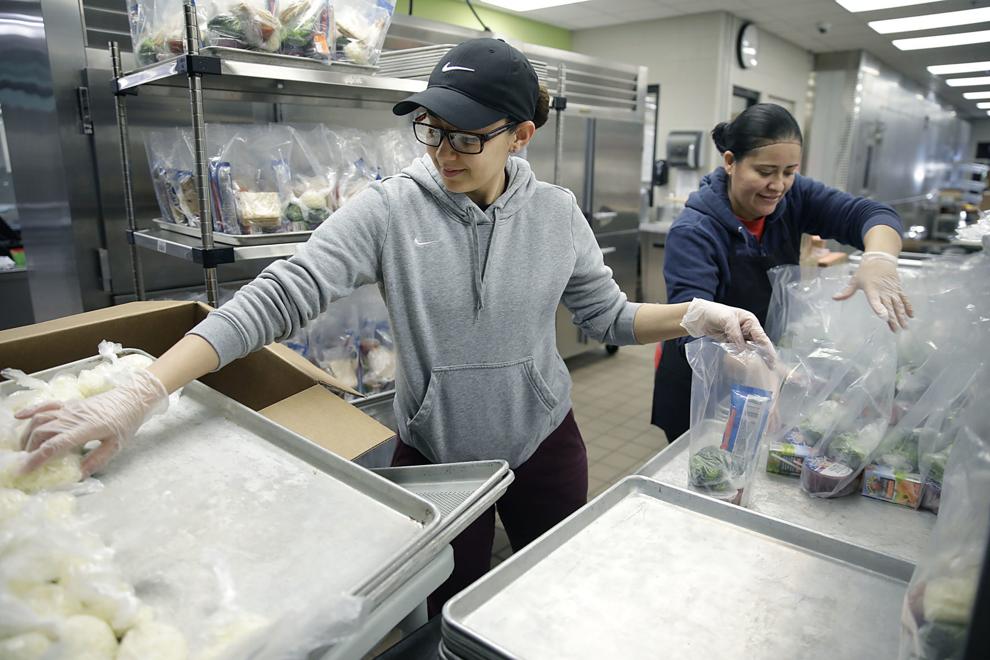 COVID-19 in Tulsa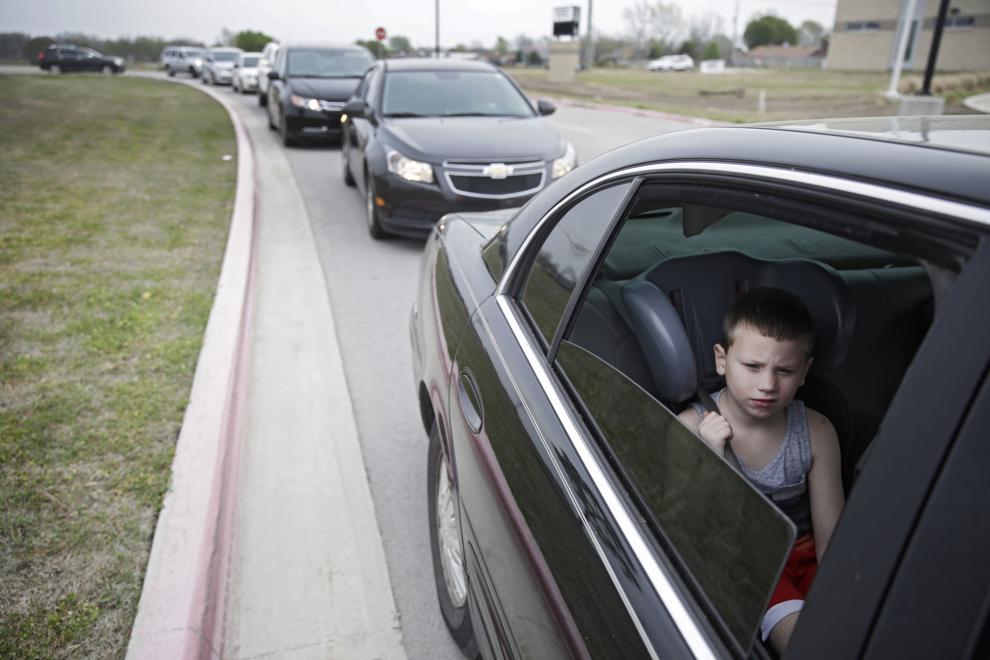 COVID-19 in Tulsa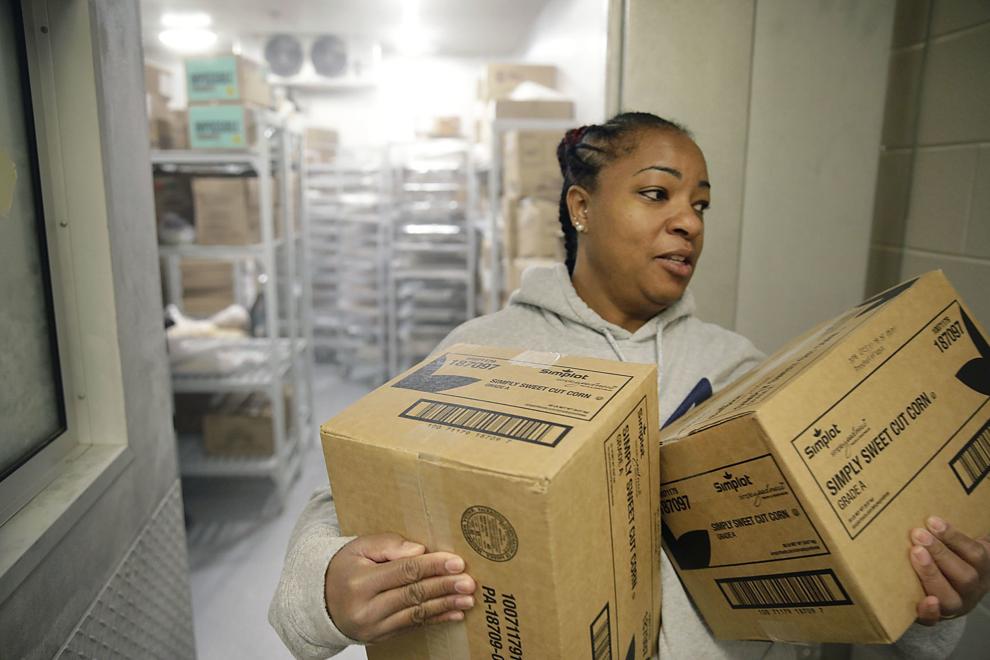 COVID-19 in Tulsa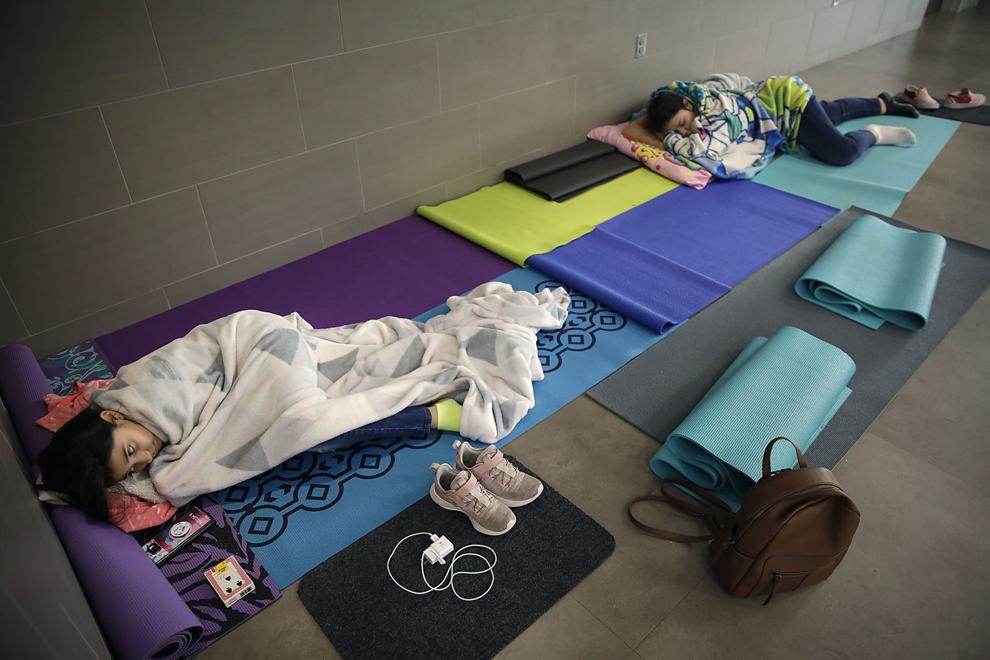 COVID-19 in Tulsa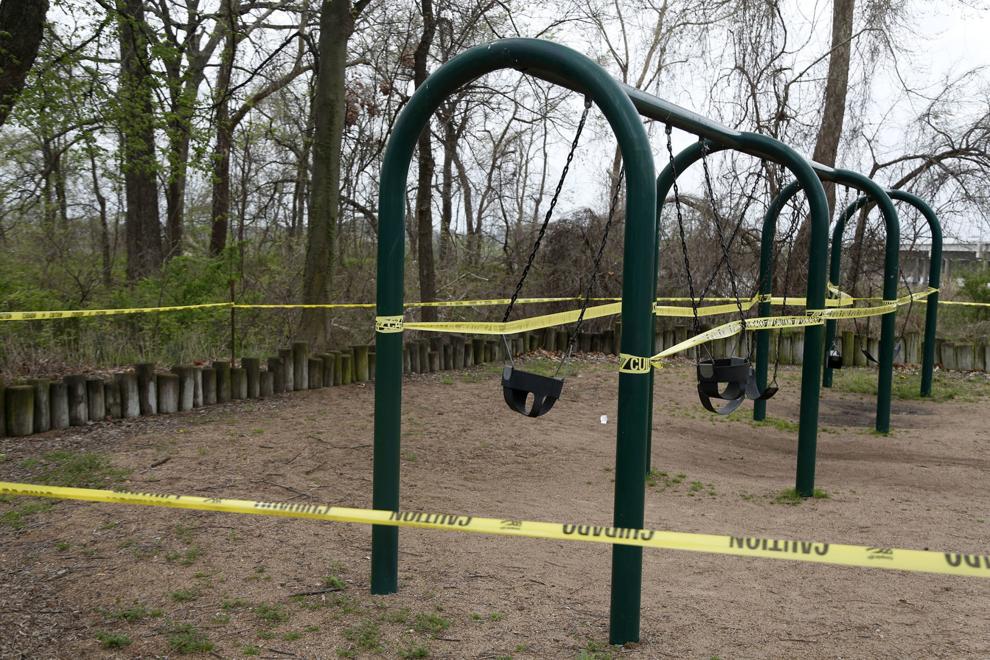 COVID-19 in Tulsa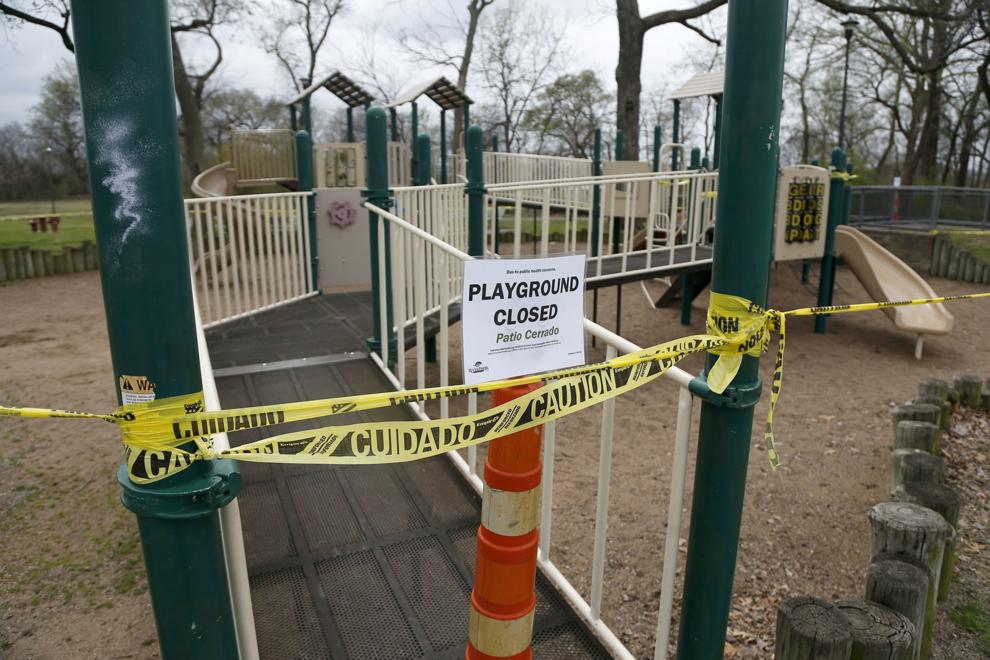 COVID-19 in Tulsa
COVID-19 in Tulsa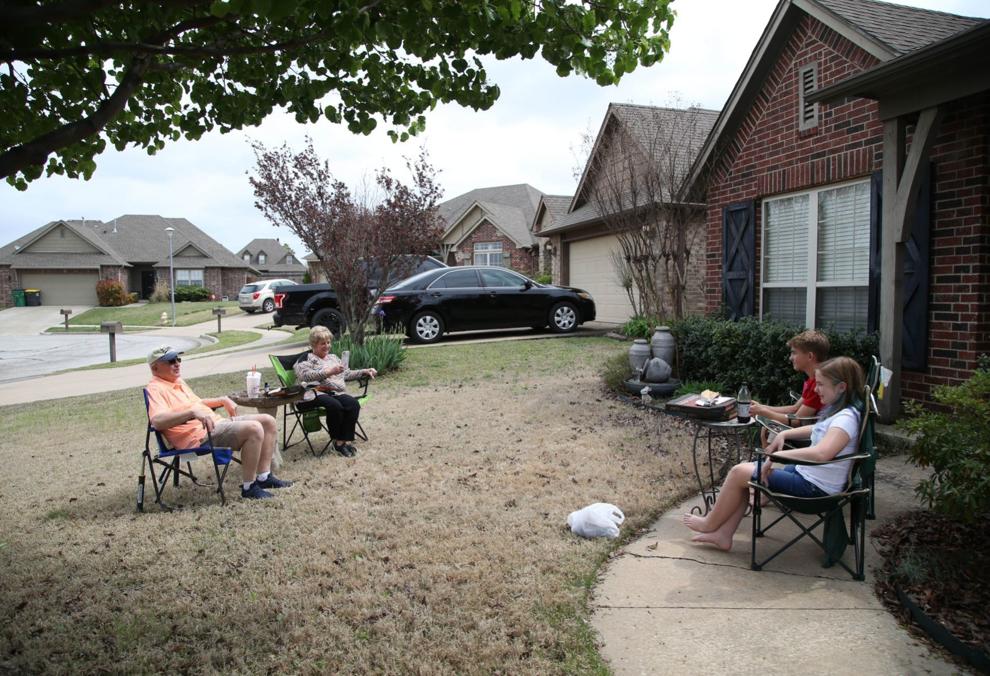 COVID-19 in Tulsa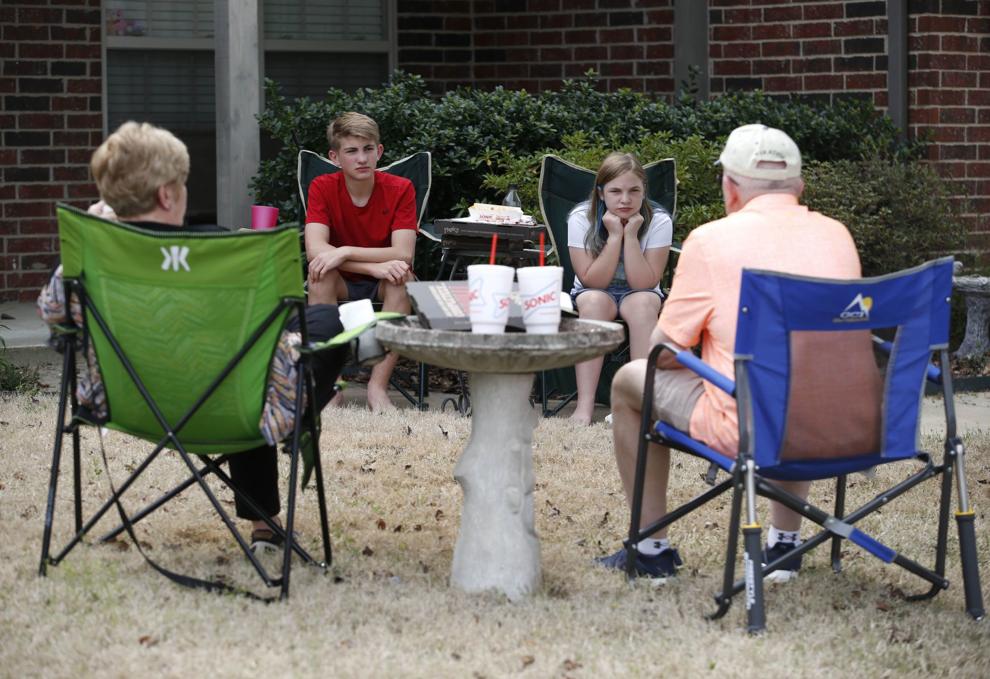 COVID-19 in Tulsa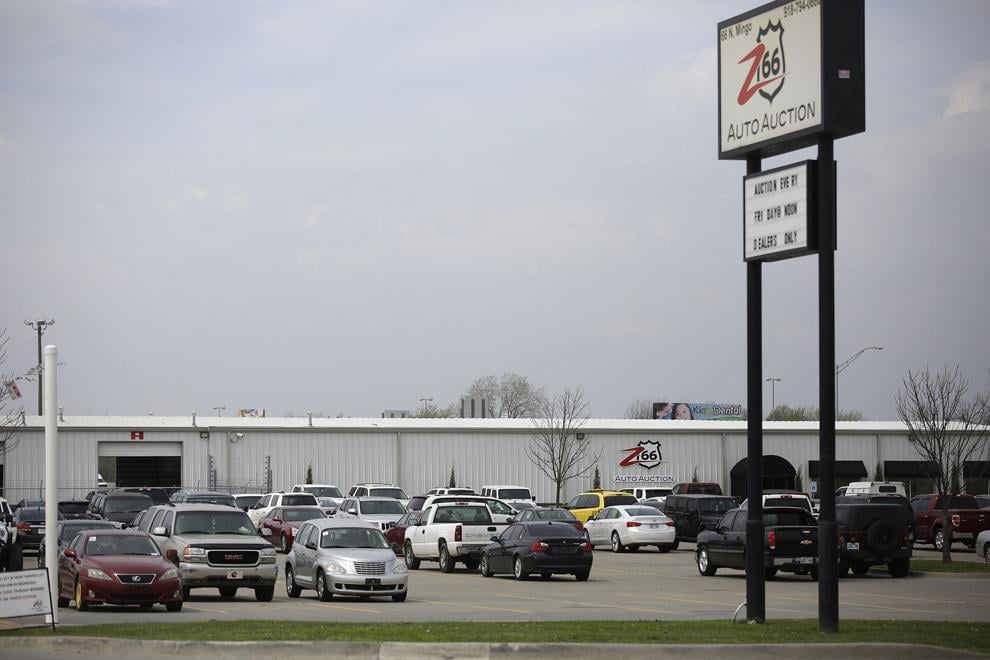 COVID-19 in Tulsa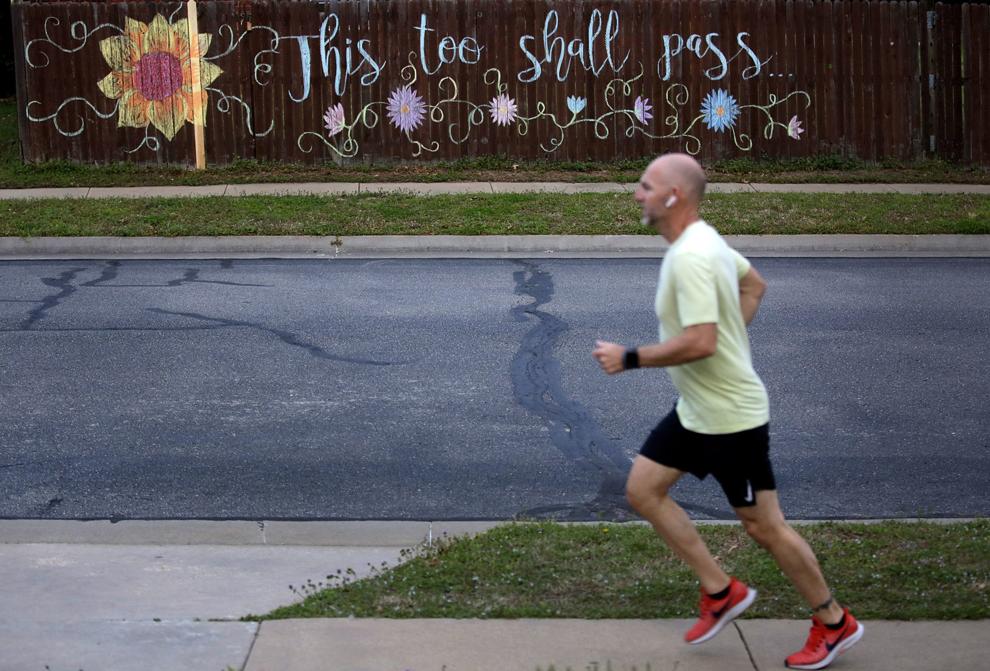 COVID-19 in Tulsa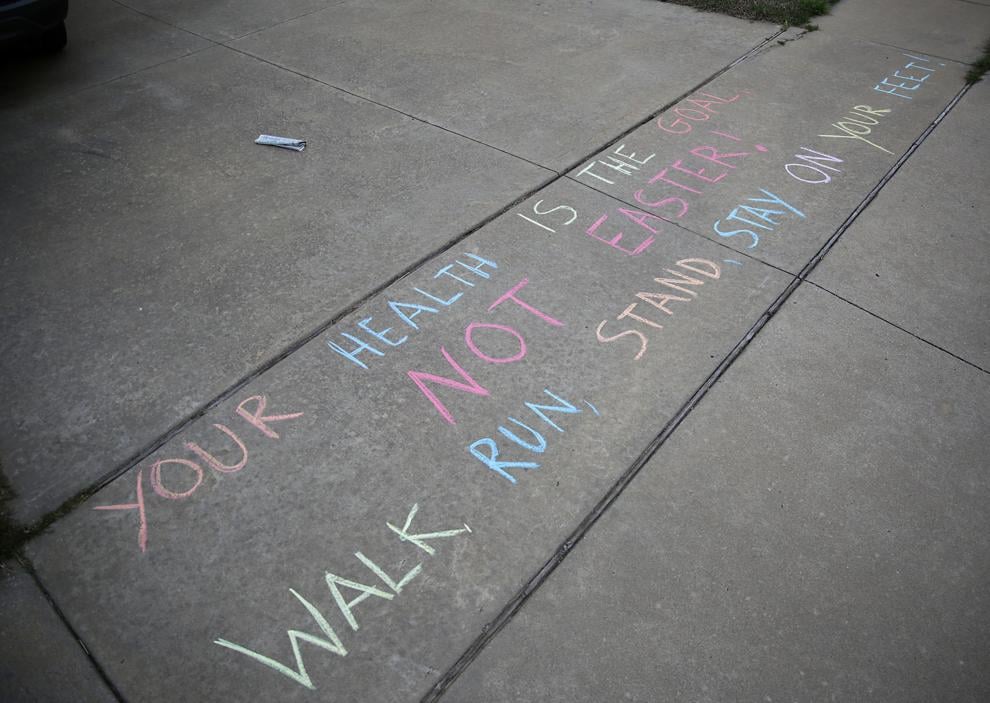 COVID-19 in Tulsa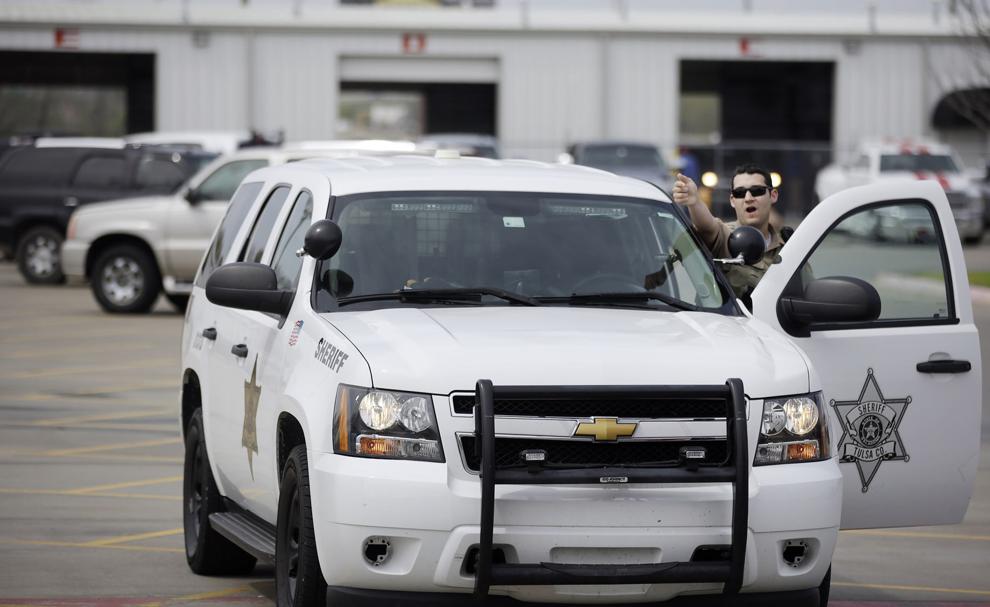 COVID-19 in Tulsa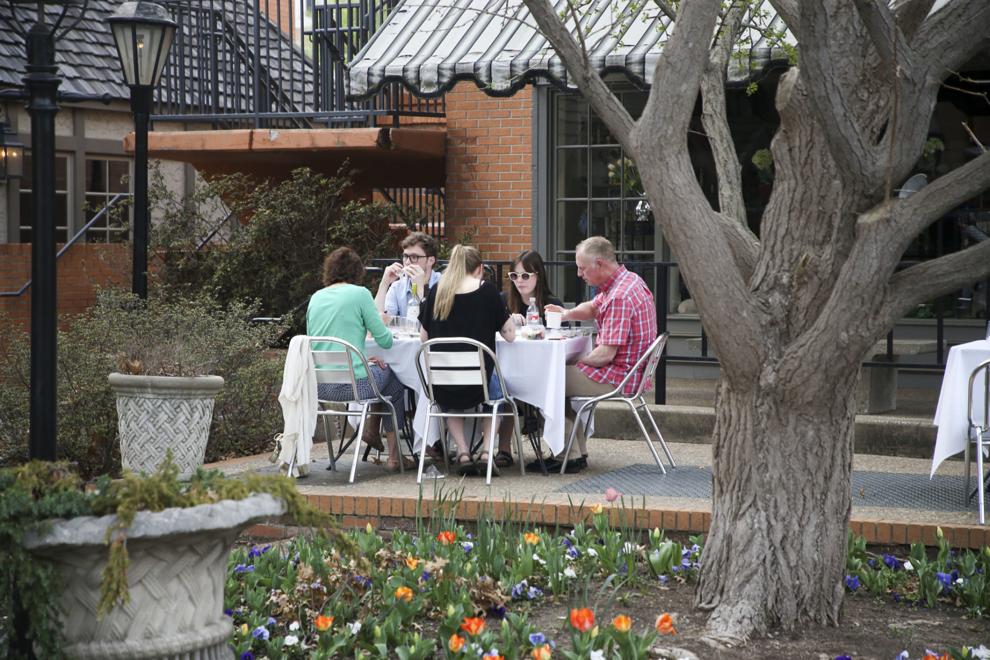 COVID-19 in Tulsa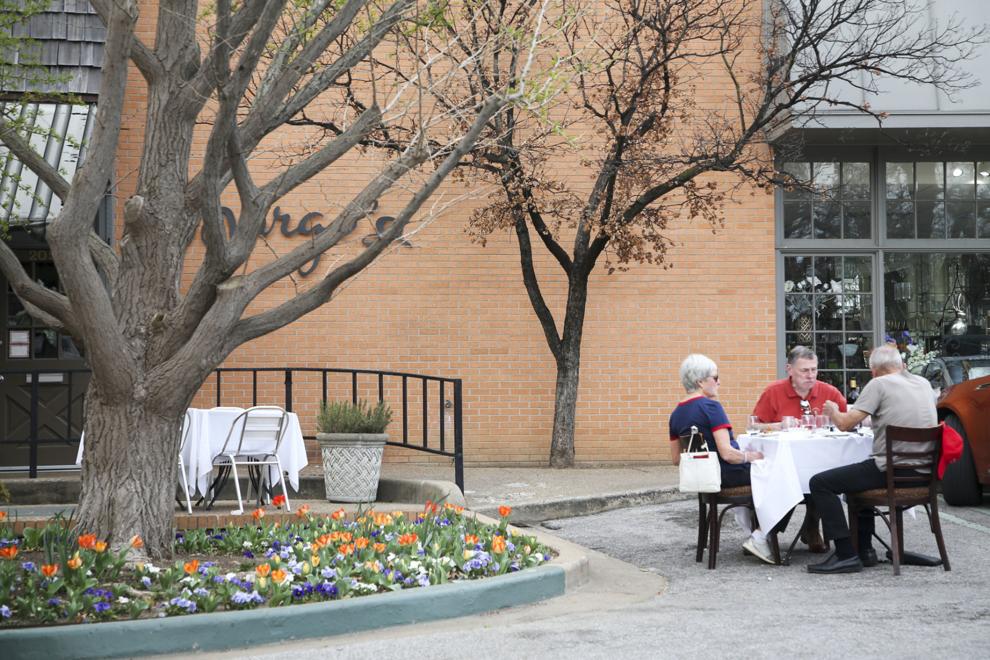 COVID-19 in Tulsa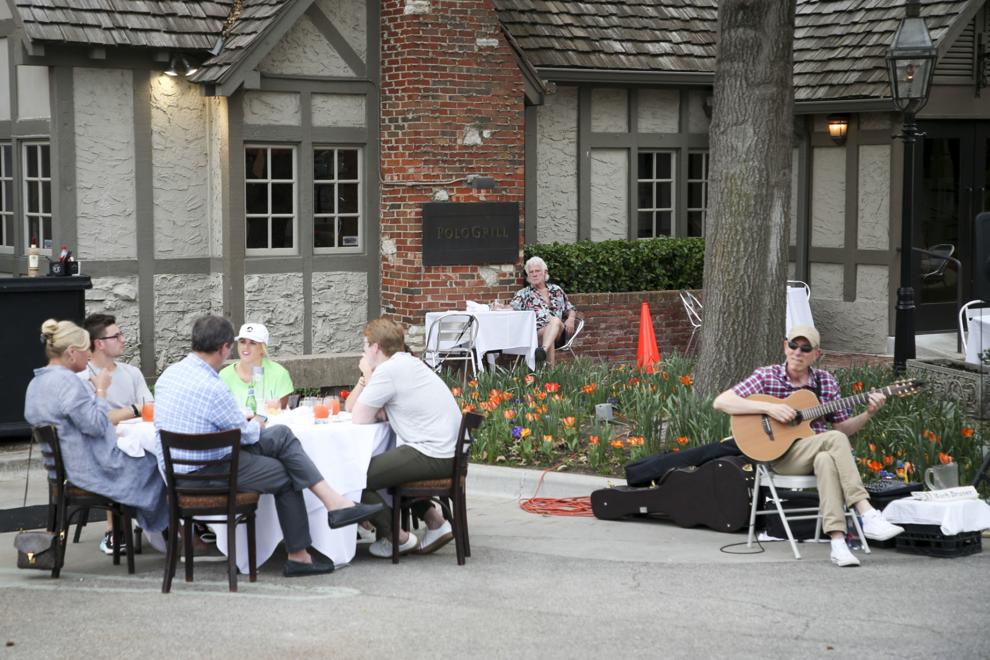 COVID-19 in Tulsa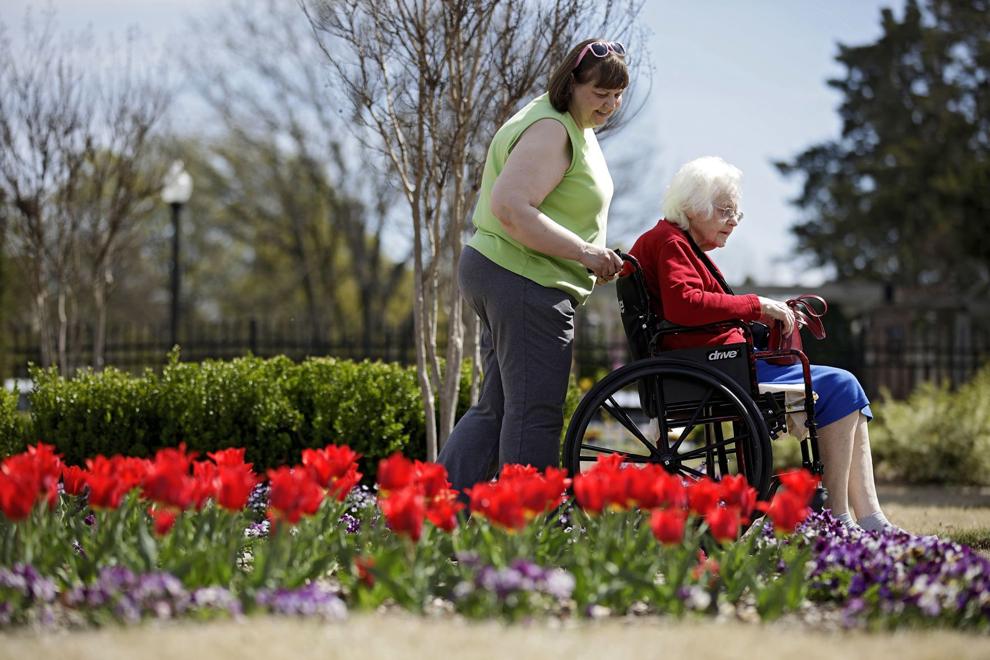 COVID-19 in Tulsa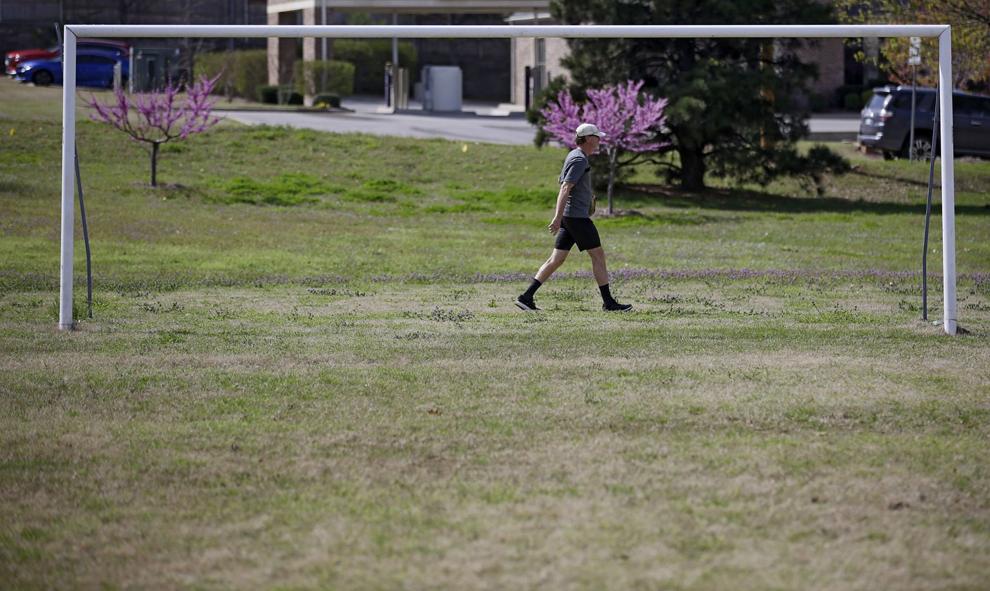 COVID-19 in Tulsa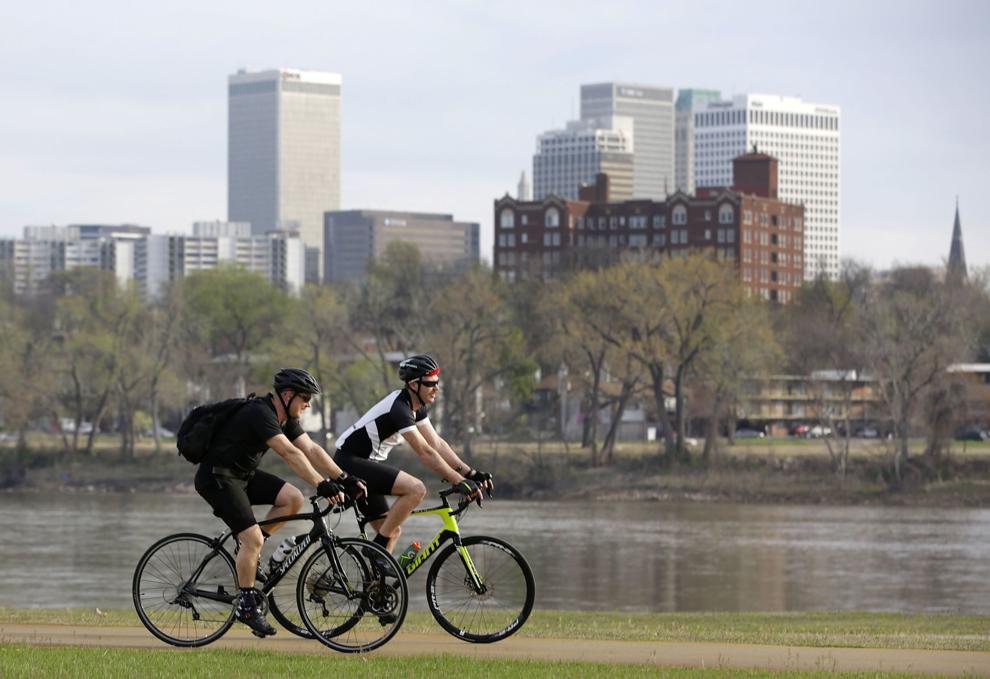 COVID-19 in Tulsa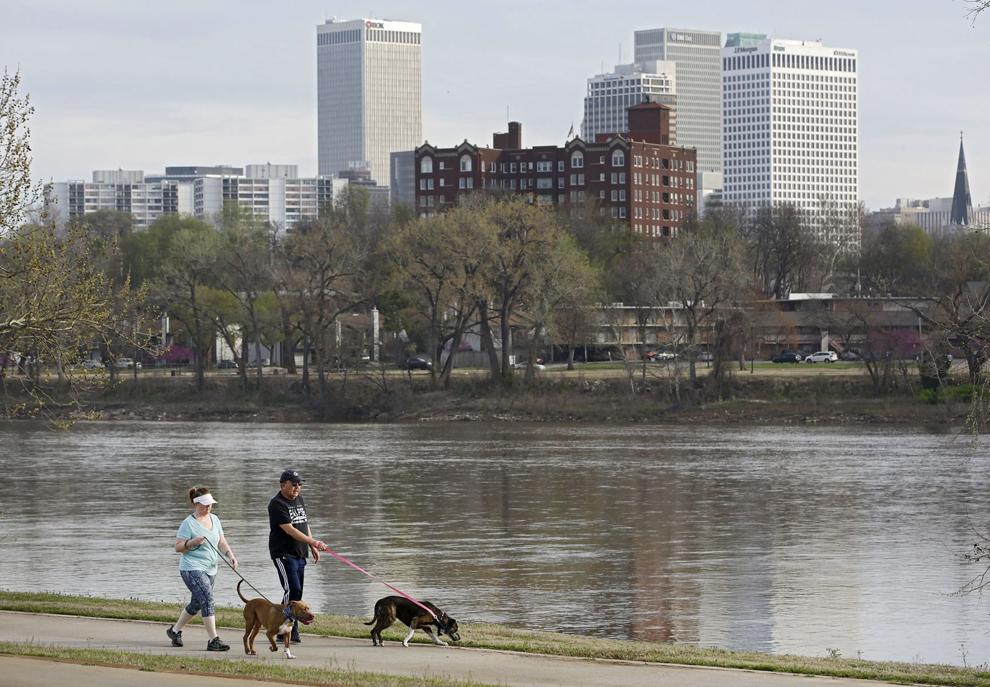 COVID-19 in Tulsa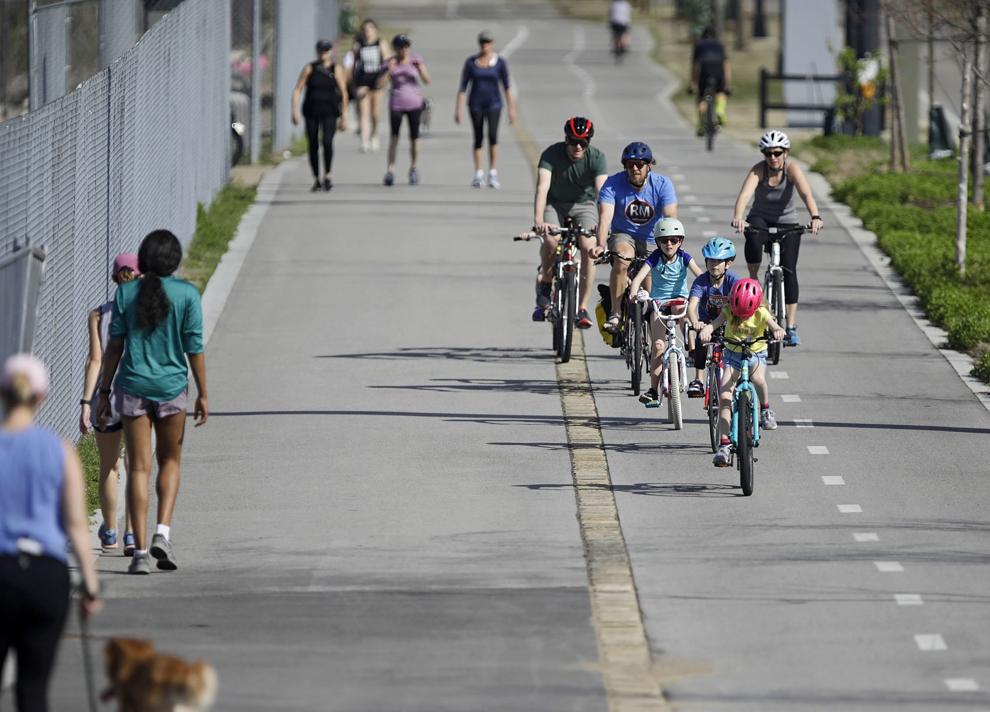 American Airlines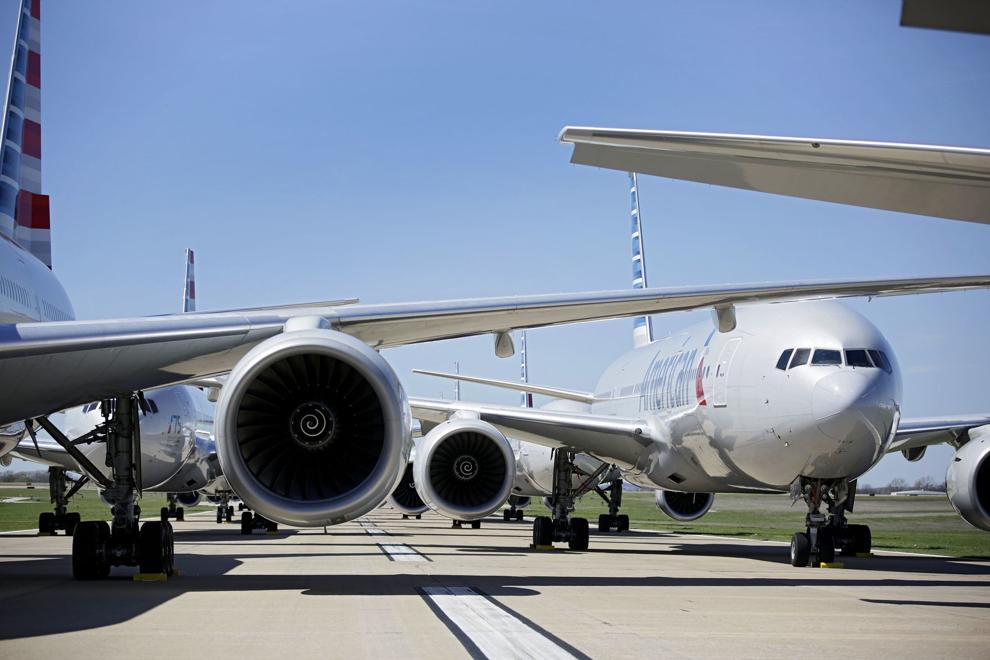 COVID-19 in Tulsa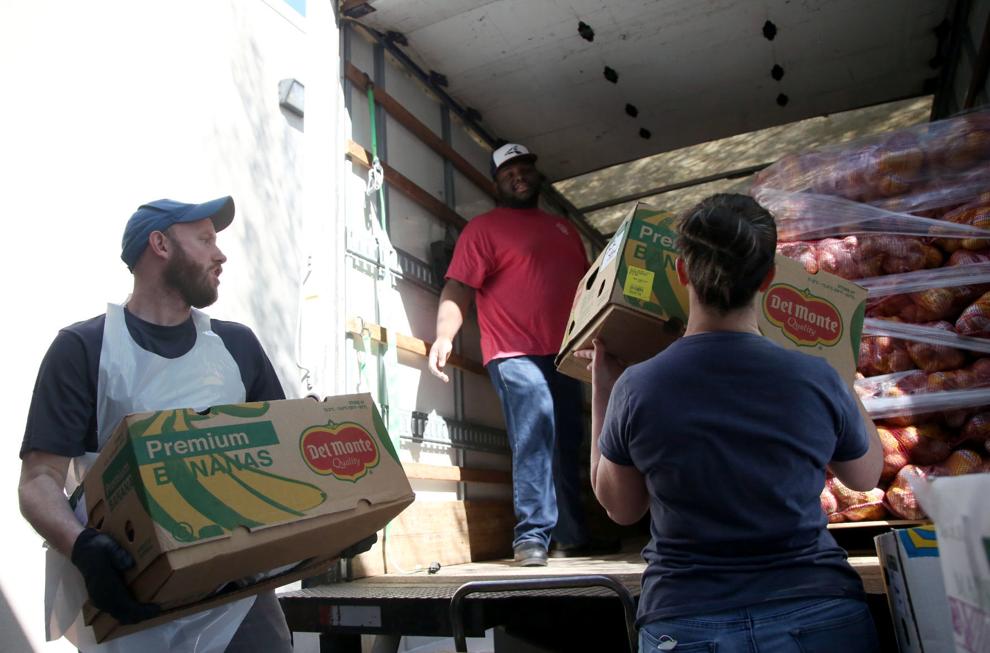 COVID-19 in Tulsa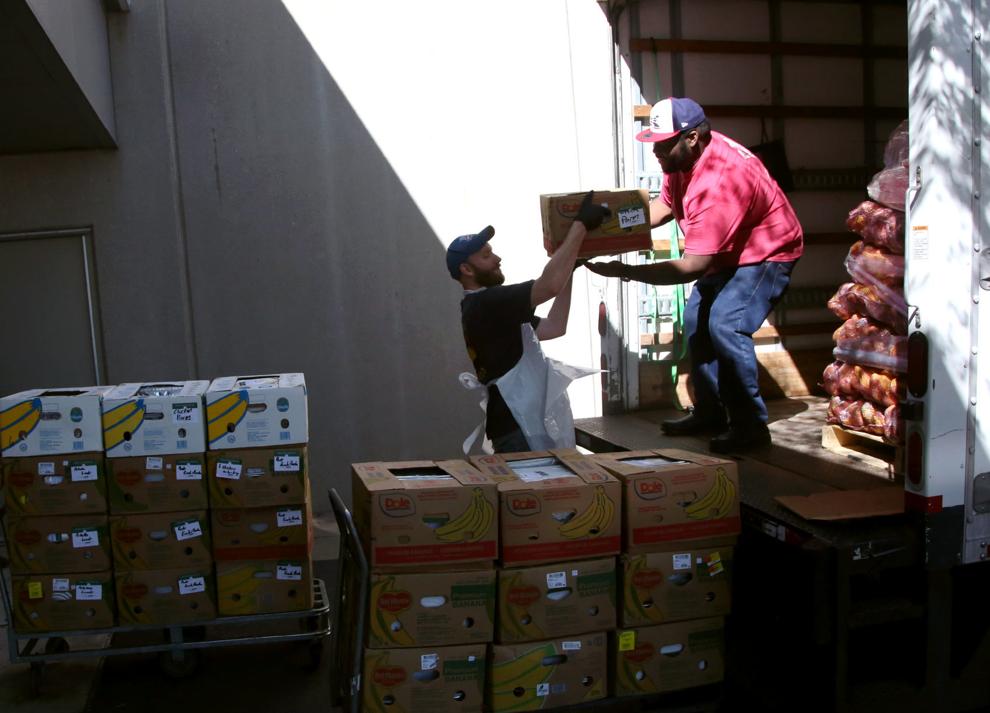 COVID-19 in Tulsa
COVID-19 in Tulsa
COVID-19 in Tulsa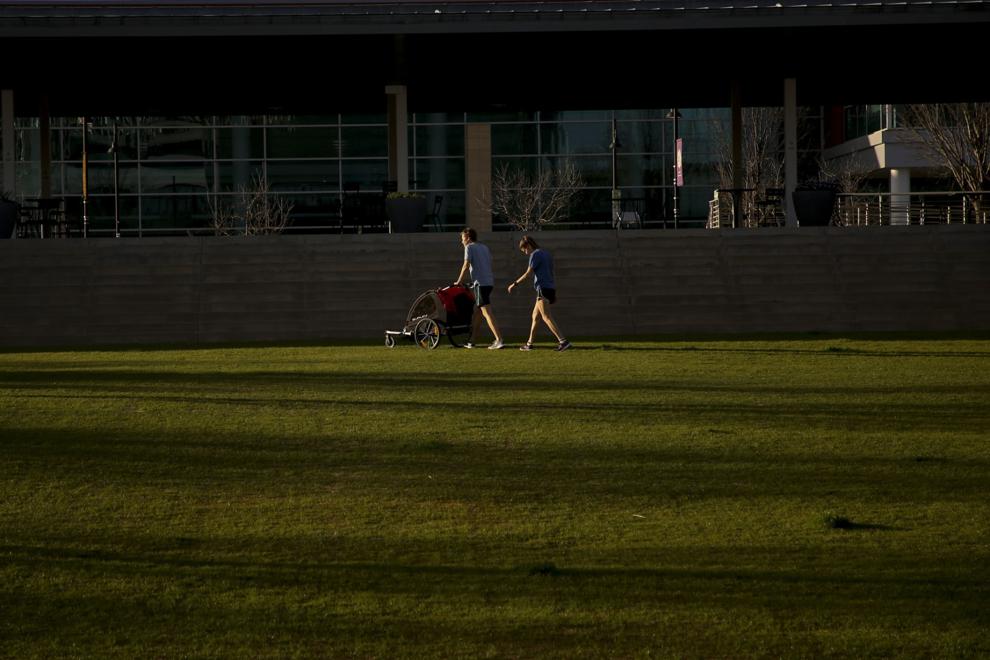 COVID-19 in Tulsa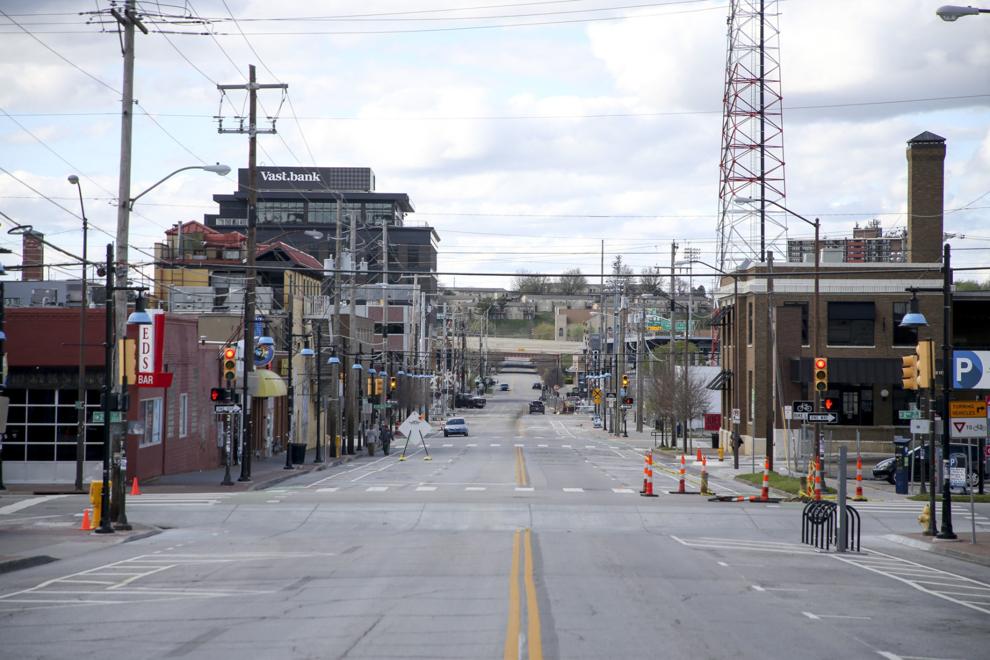 COVID-19 in Tulsa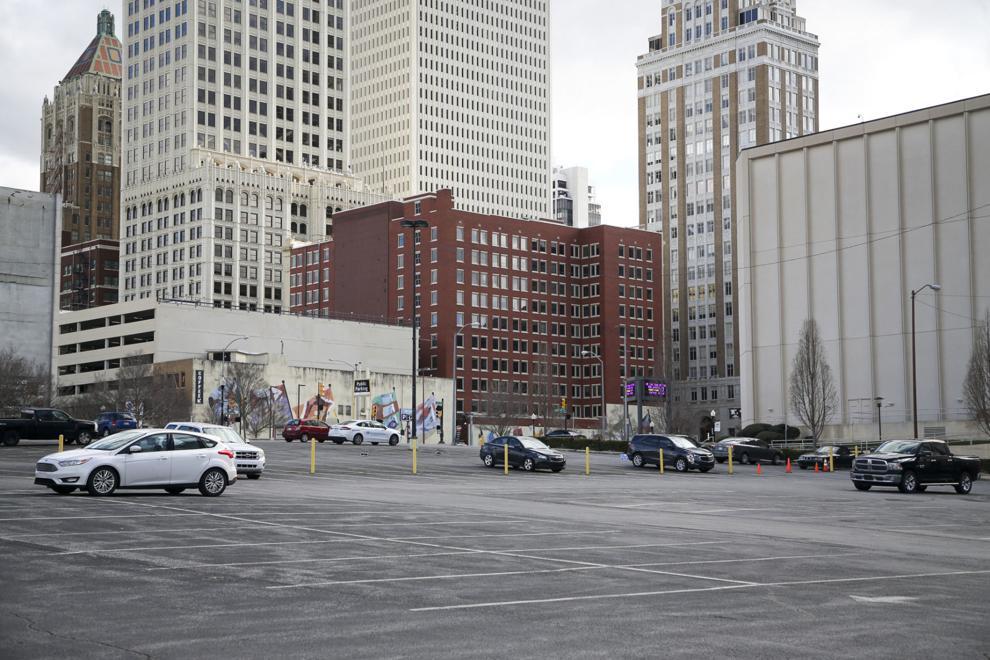 COVID-19 in Tulsa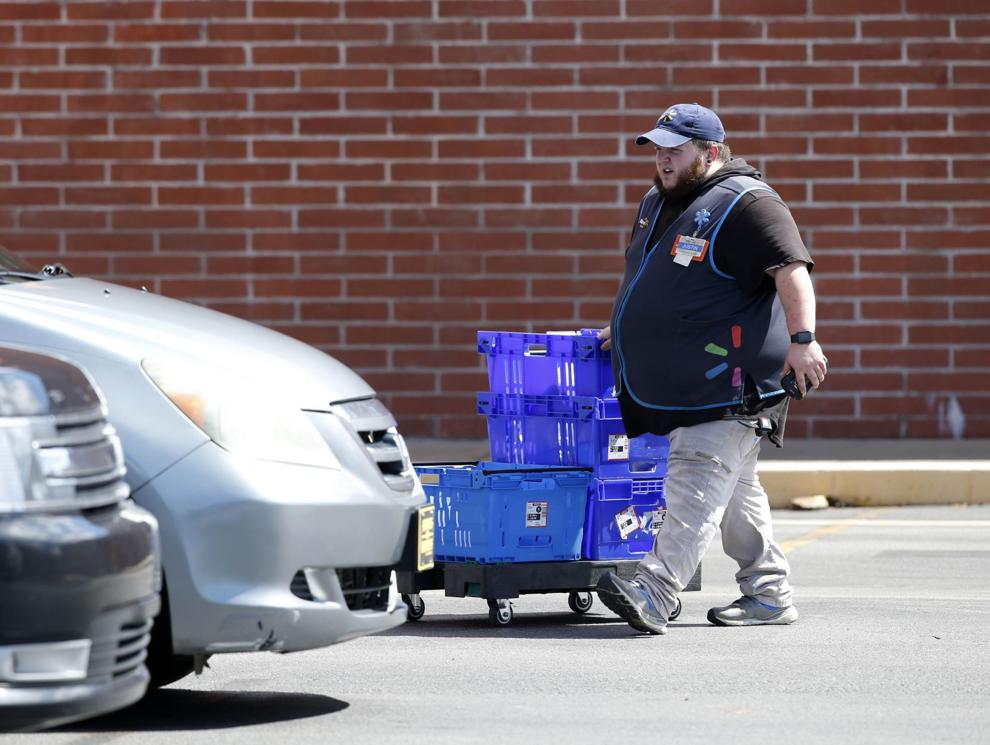 COVID-19 in Tulsa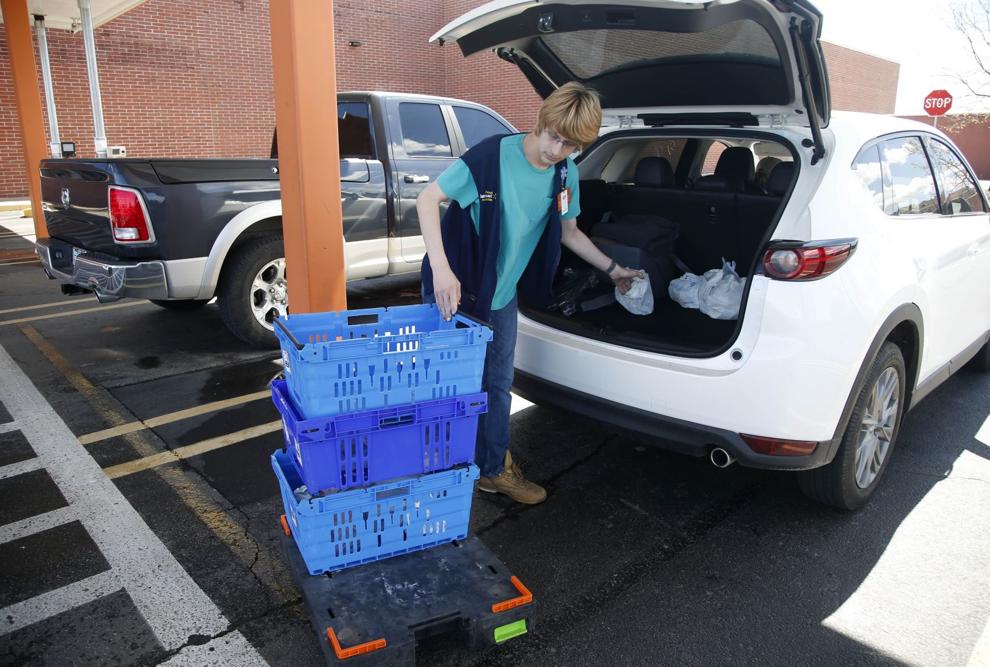 COVID-19 in Tulsa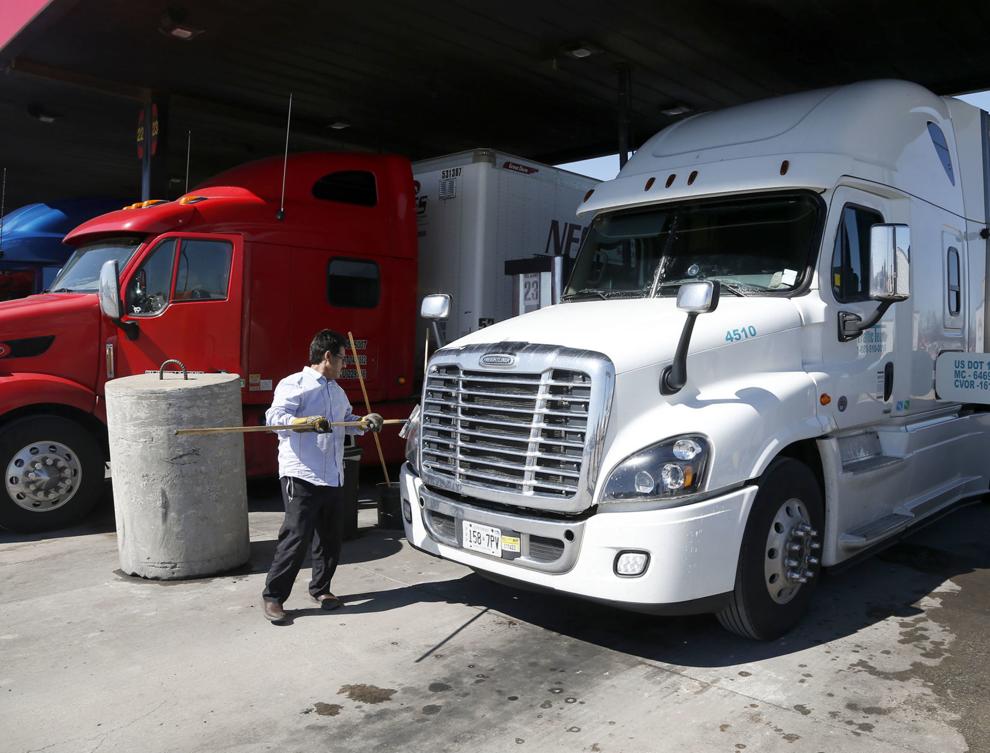 COVID-19 in Tulsa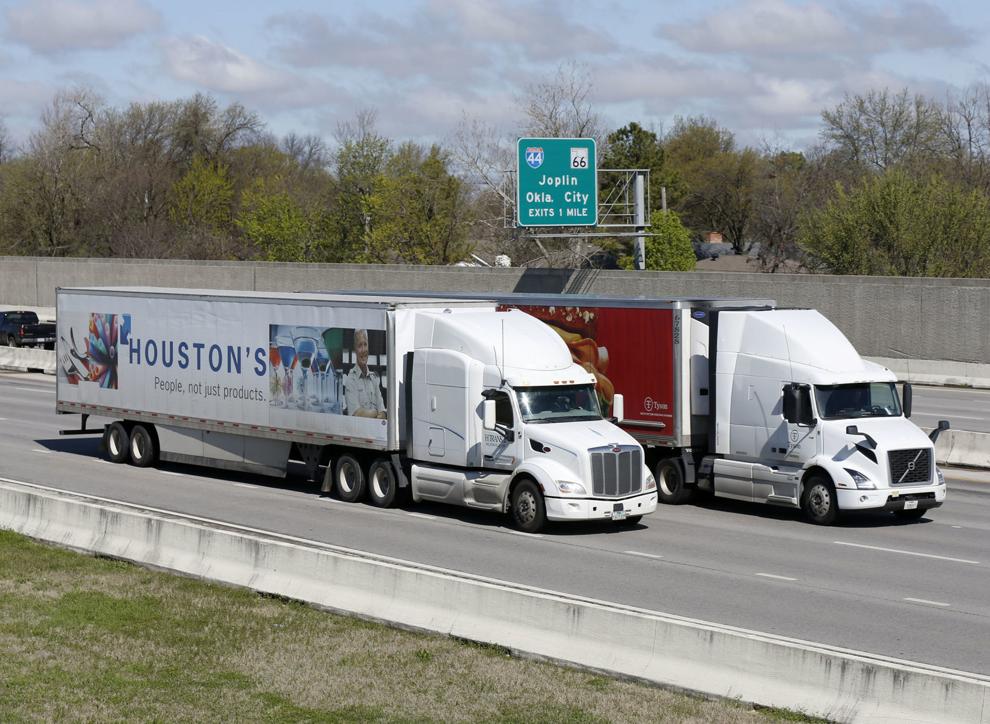 COVID-19 in Tulsa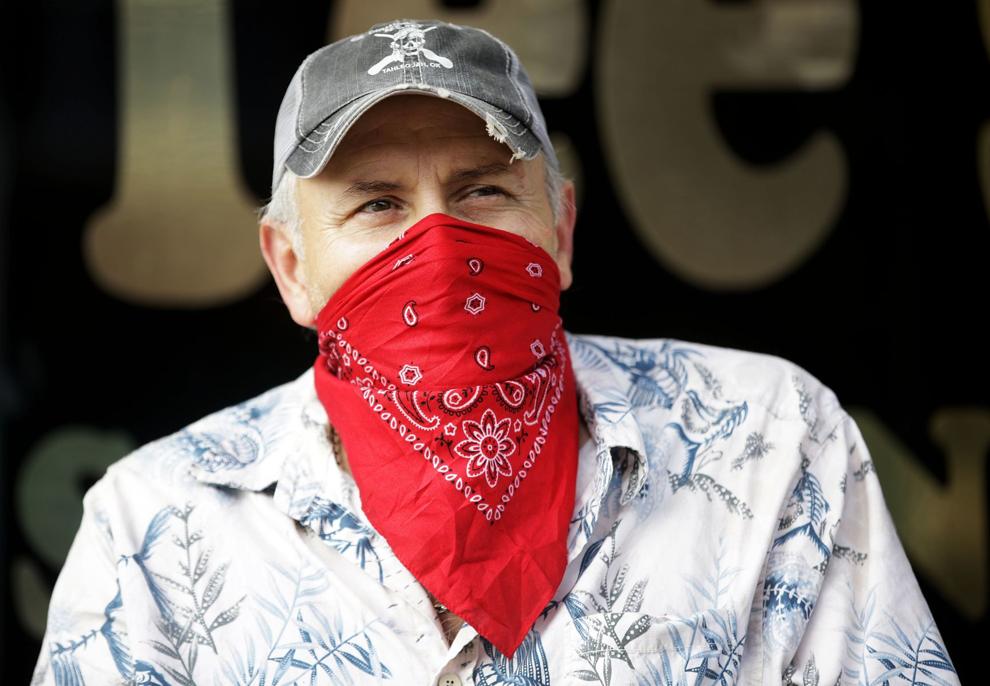 COVID-19 in Tulsa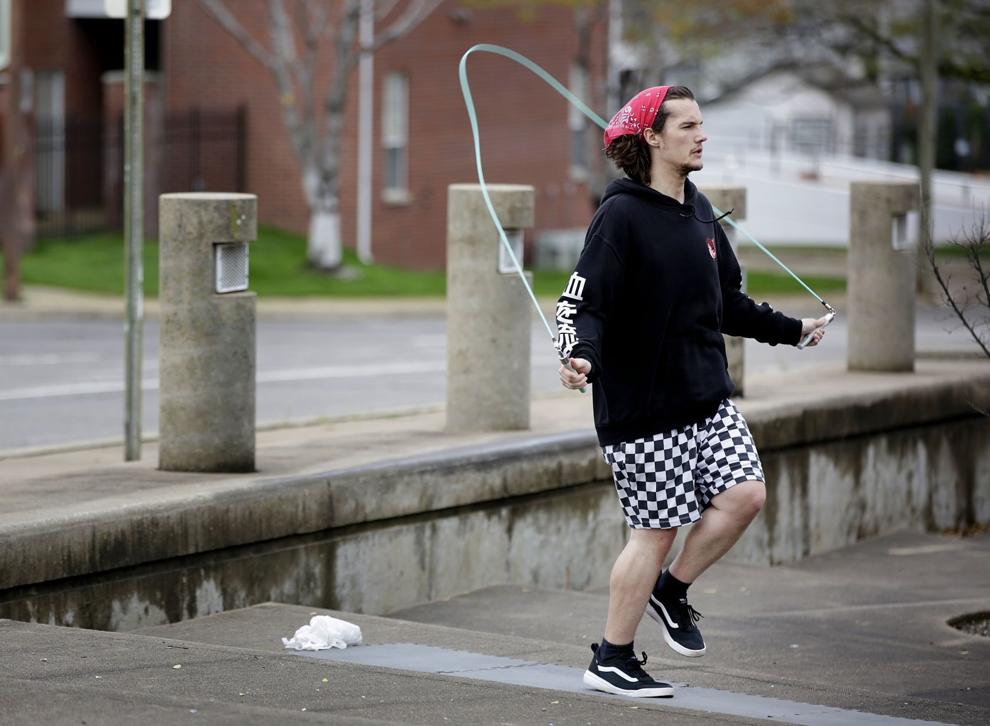 COVID-19 in Tulsa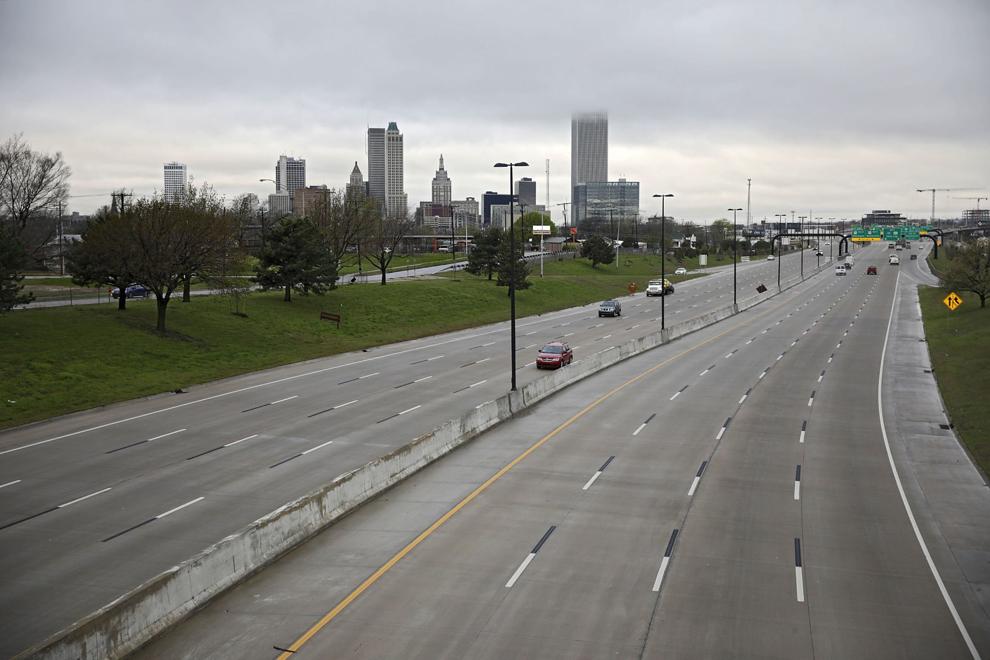 COVID-19 in Tulsa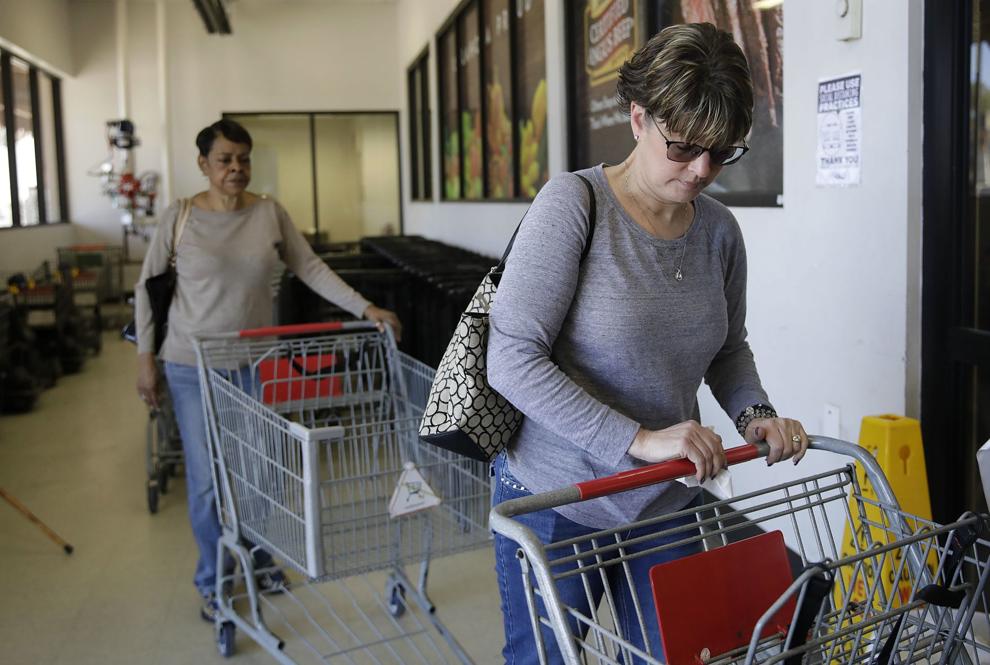 COVID-19 in Tulsa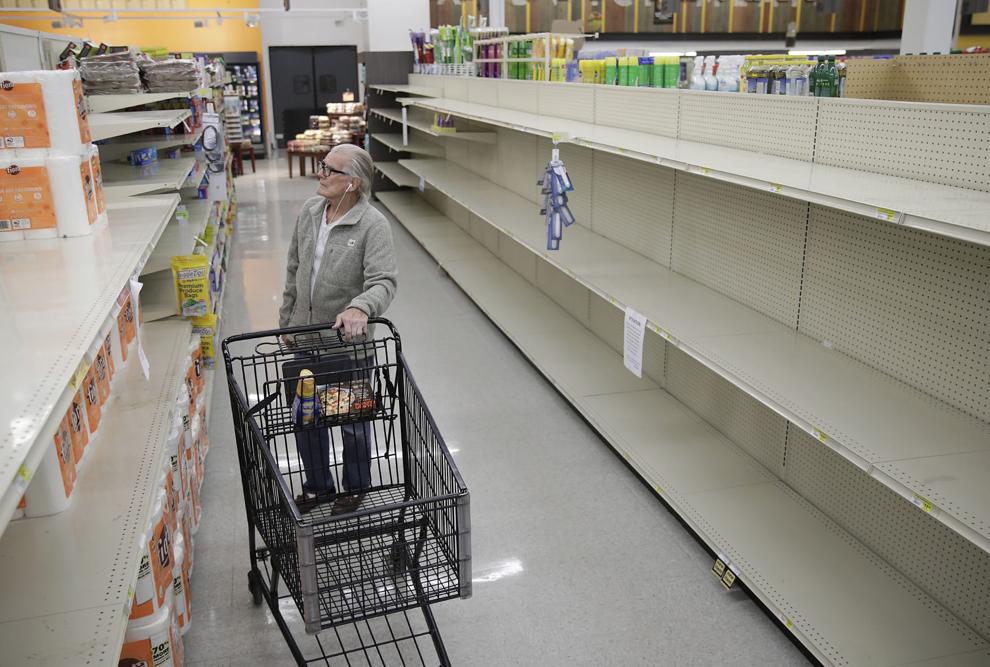 COVID-19 in Tulsa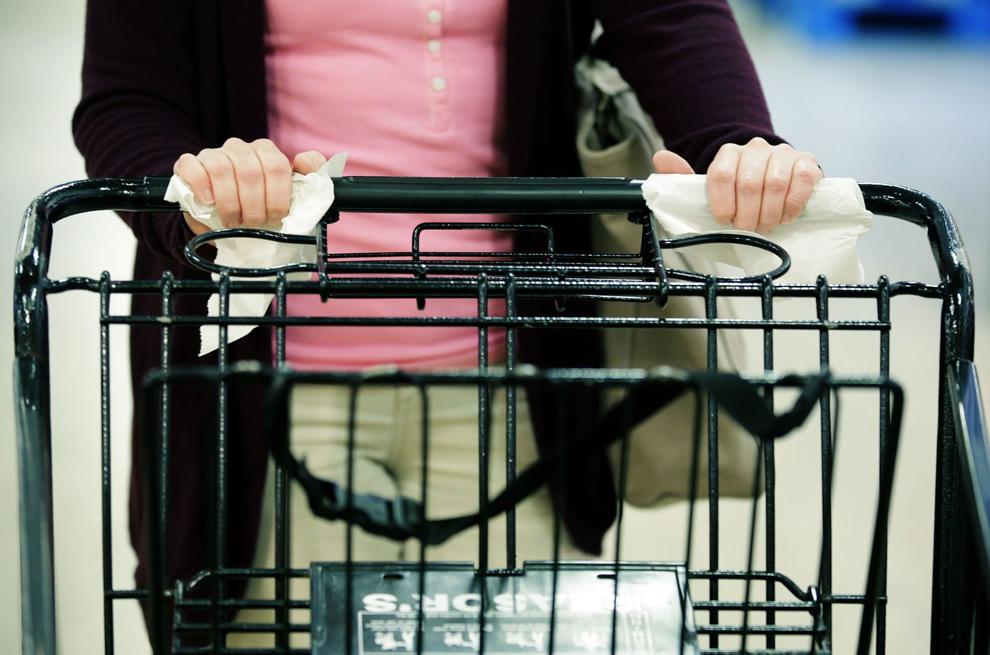 COVID-19 in Tulsa
COVID-19 in Tulsa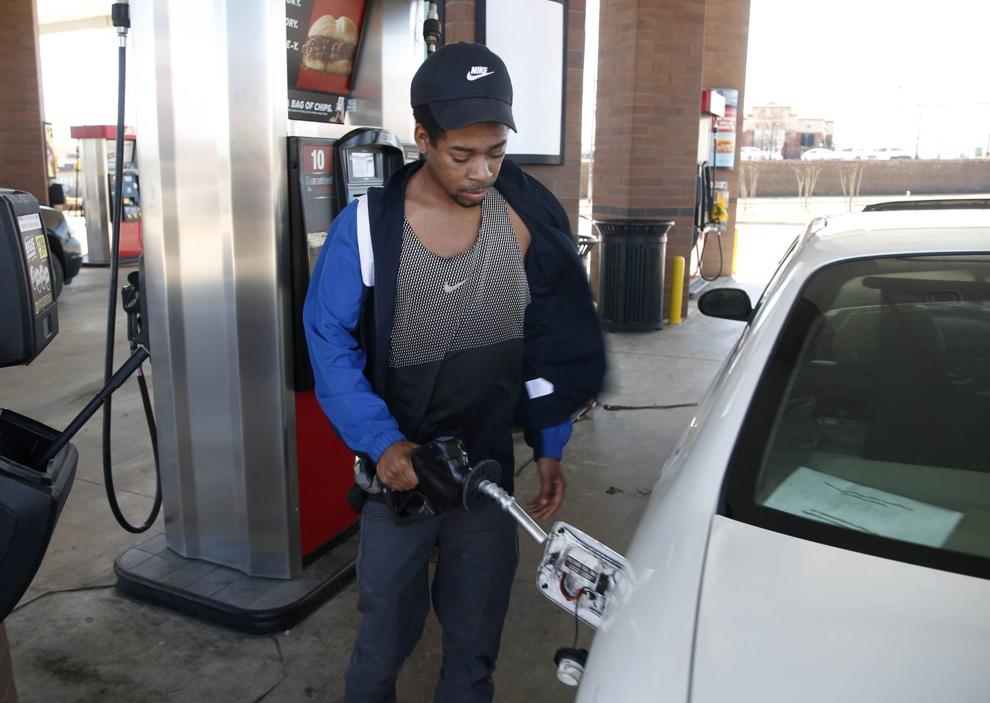 COVID-19 in Tulsa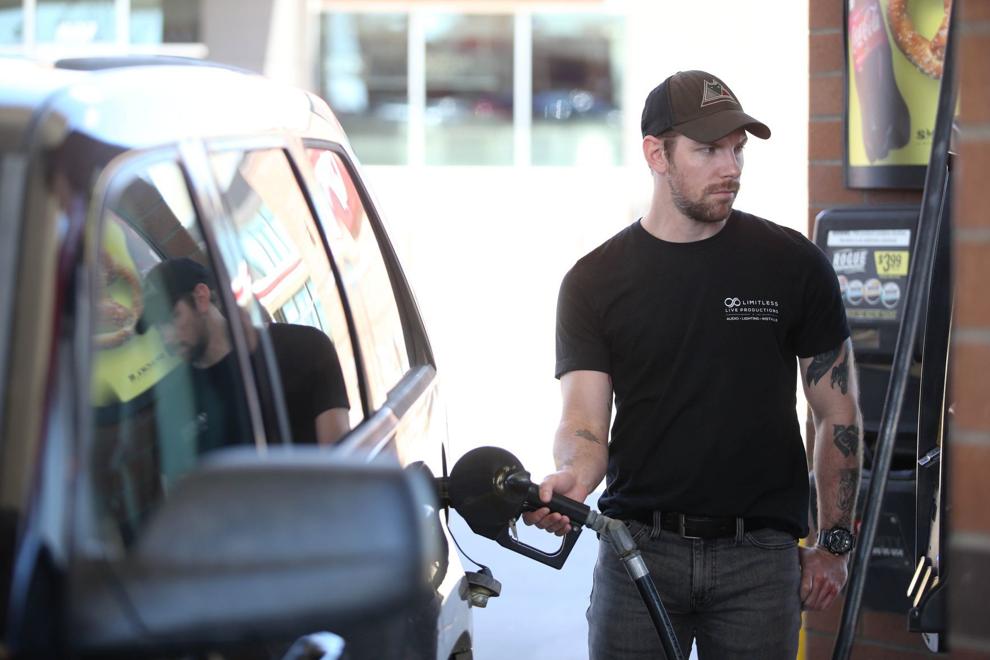 COVID-19 in Tulsa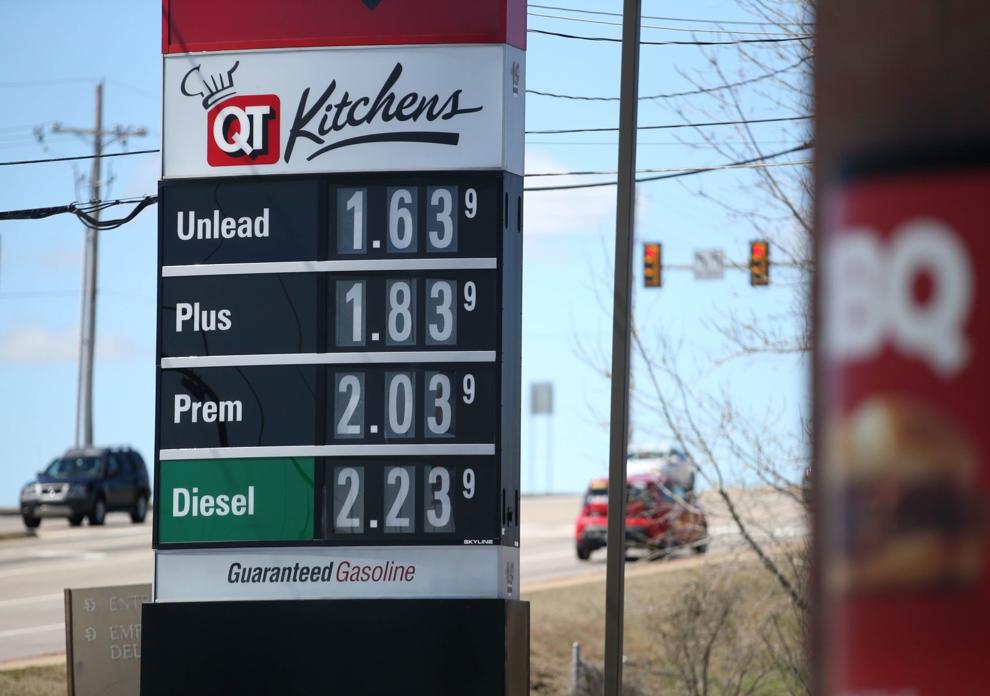 Bixby City Council meets about coronavirus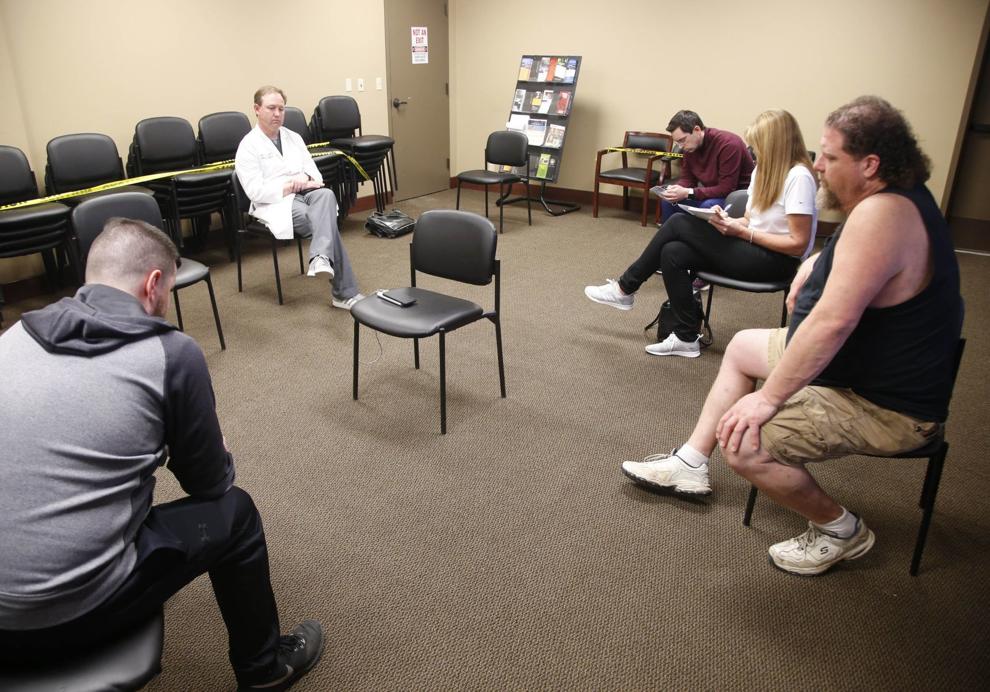 Bixby City Council meets about coronavirus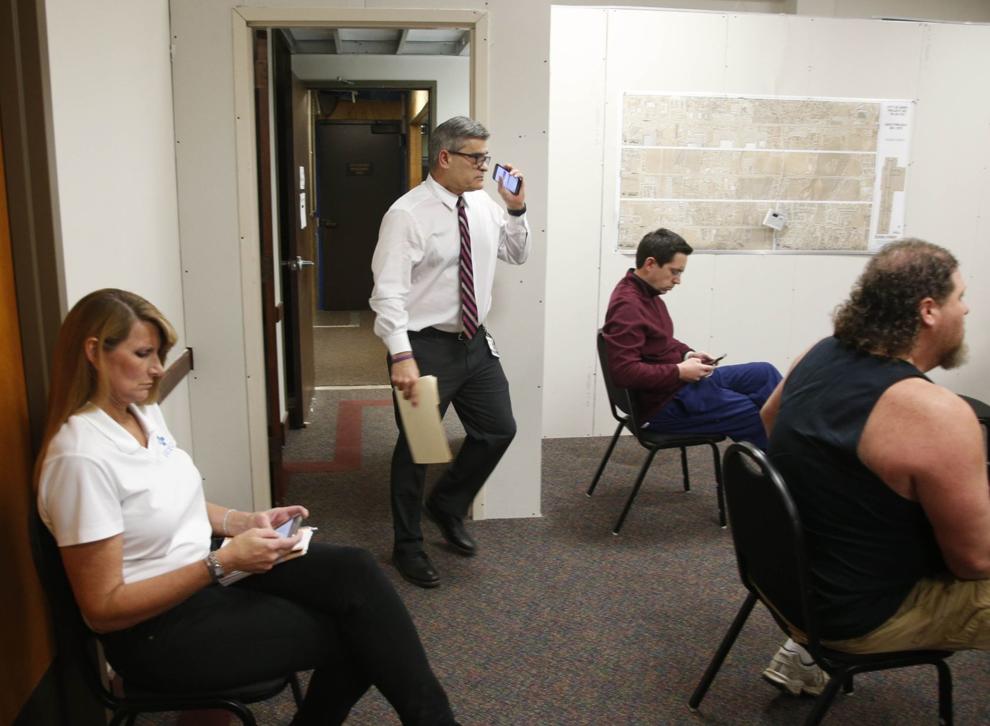 COVID-19 in Tulsa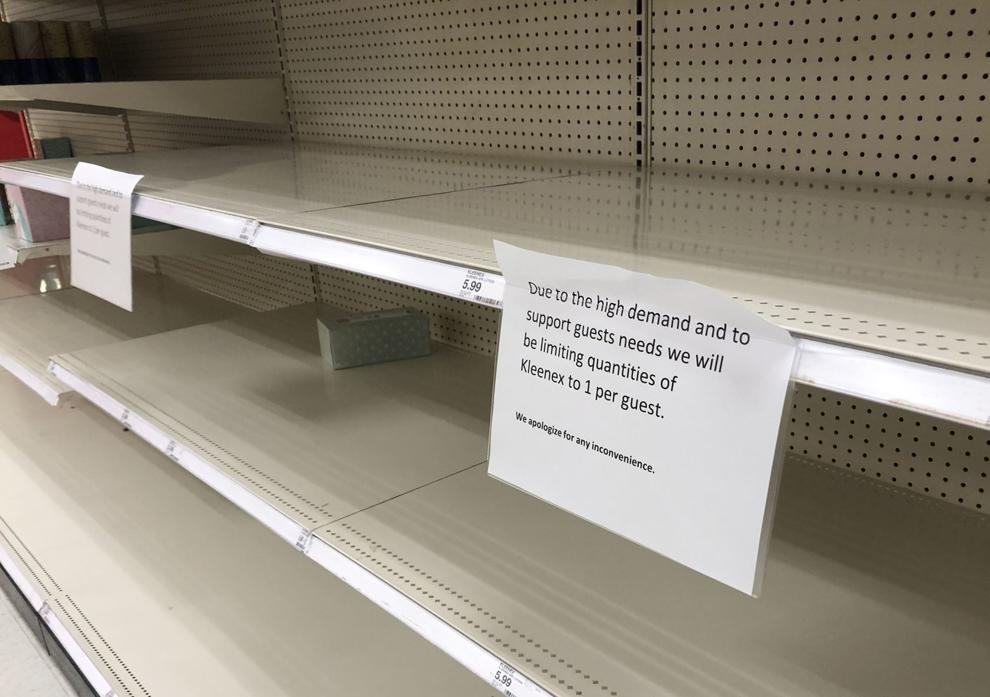 COVID-19 in Tulsa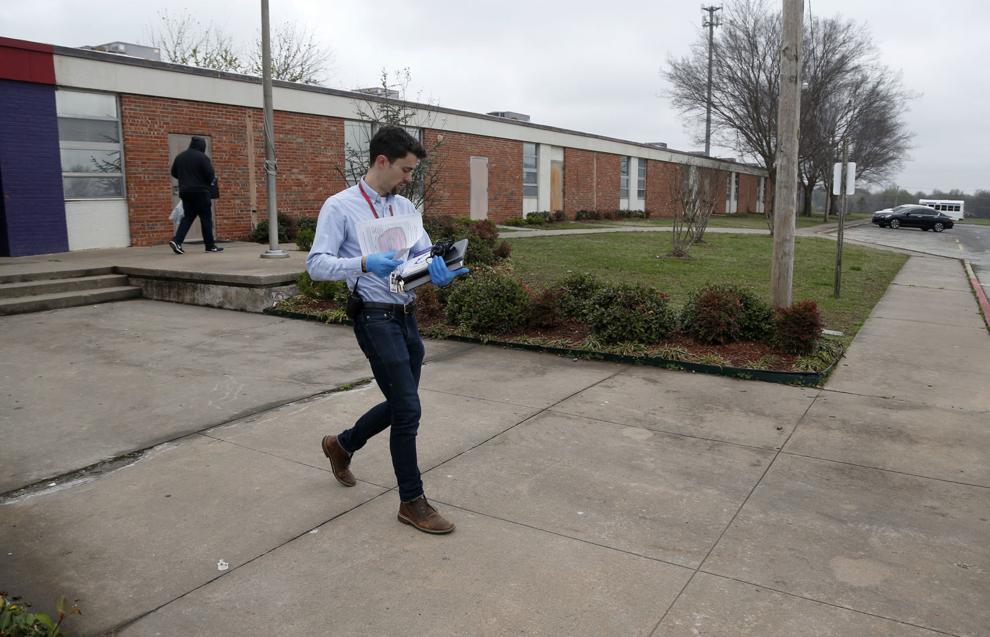 COVID-19 in Tulsa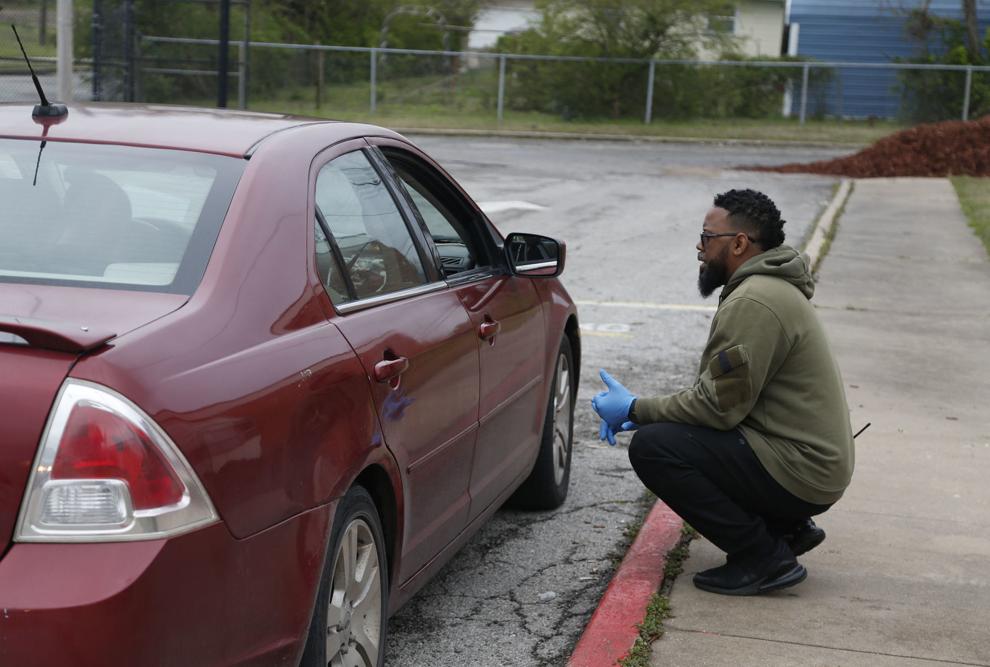 COVID-19 in Tulsa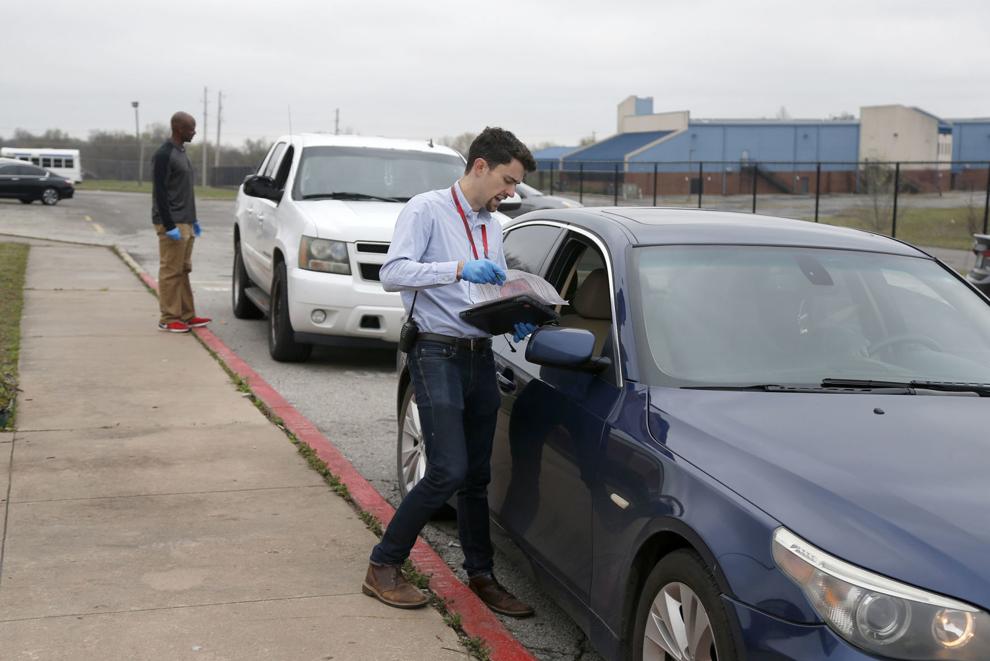 COVID-19 in Tulsa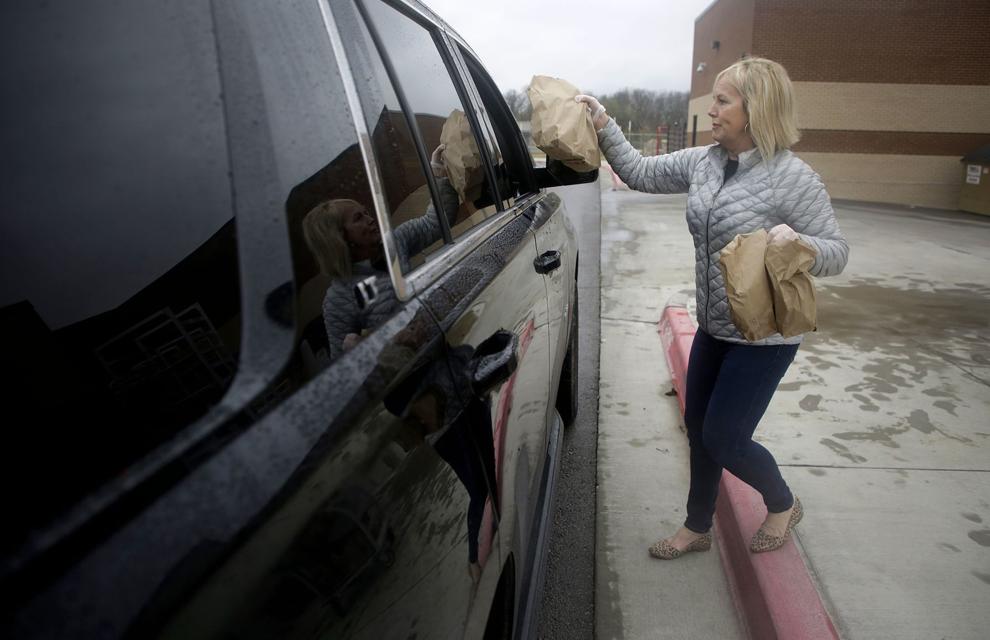 COVID-19 in Tulsa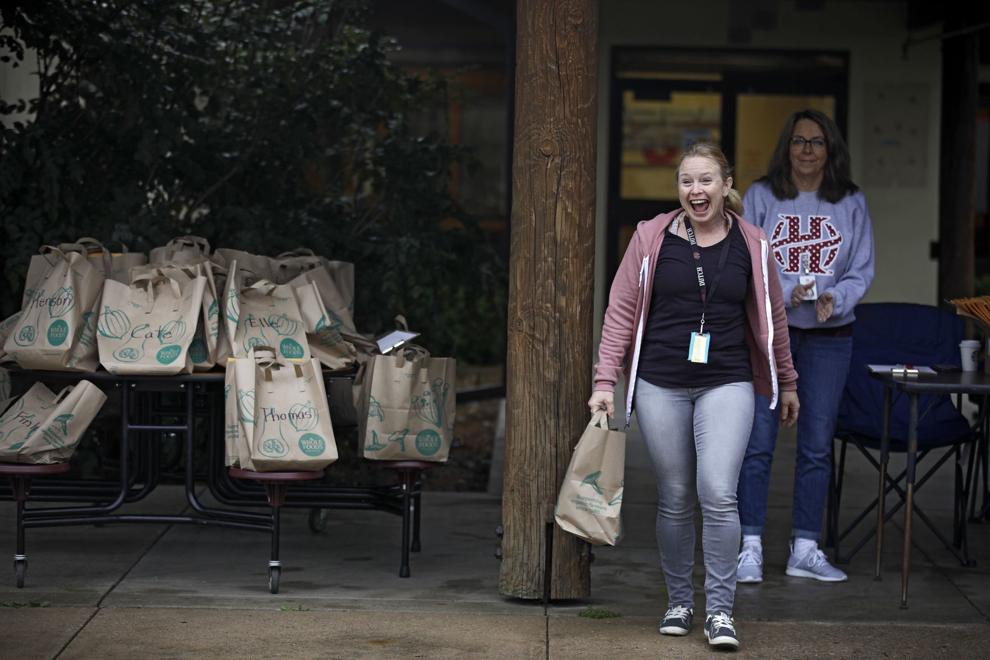 COVID-19 in Tulsa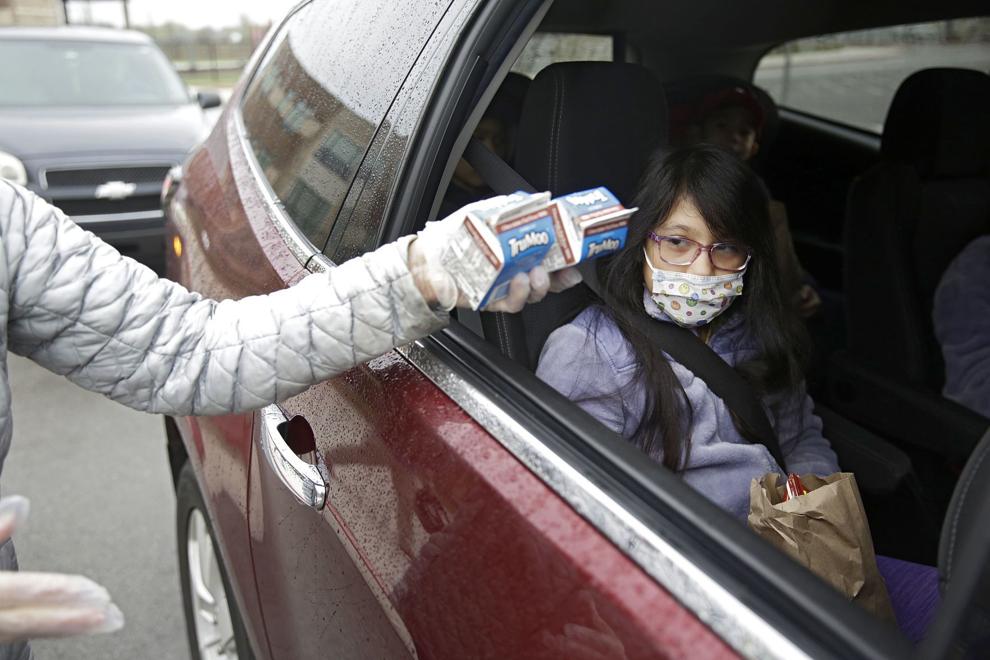 COVID-19 in Tulsa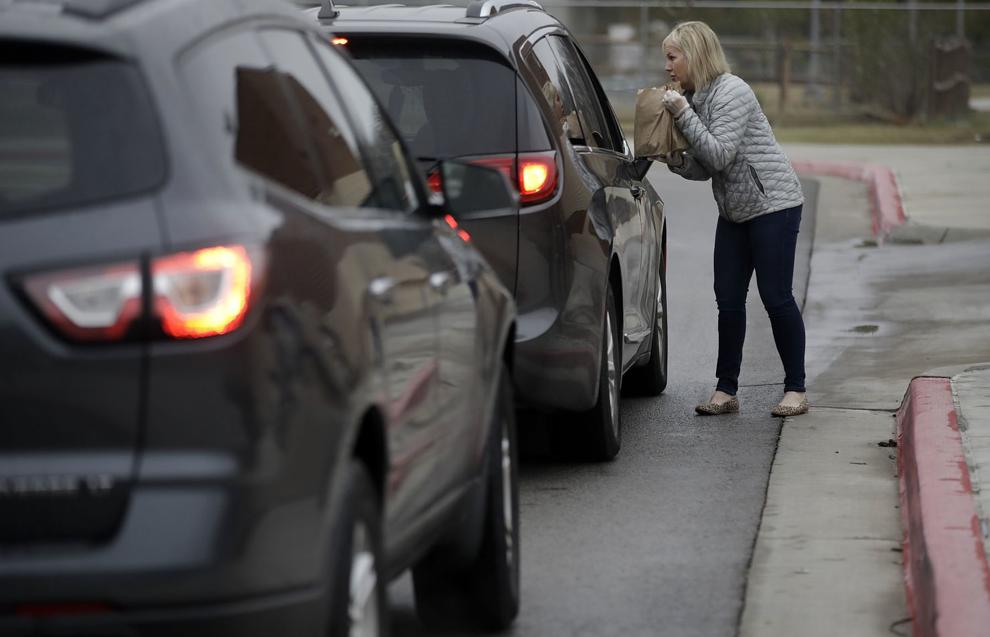 COVID-19 in Tulsa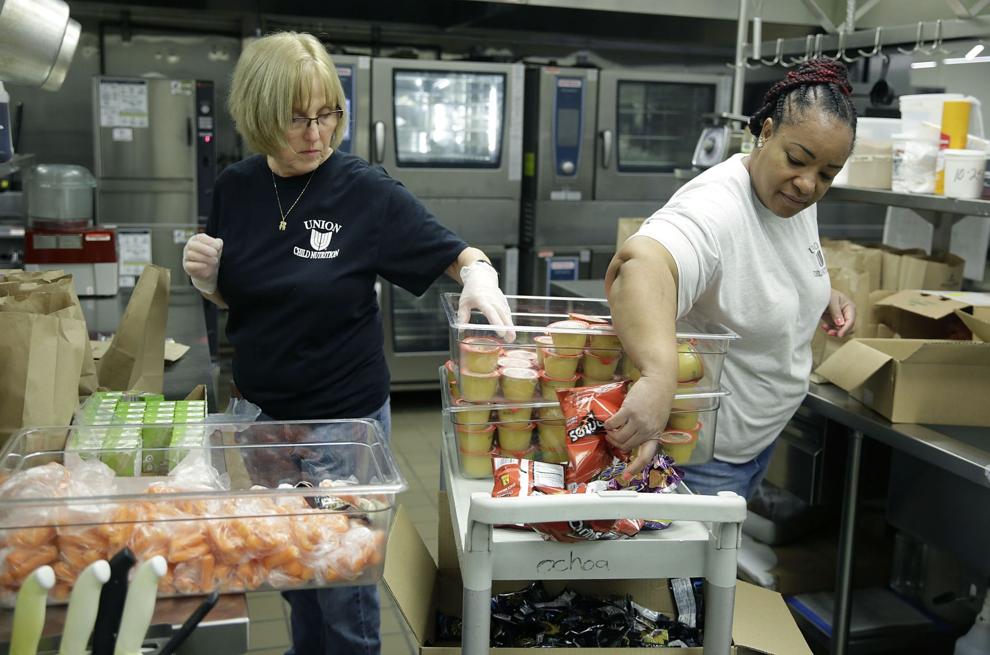 COVID-19 in Tulsa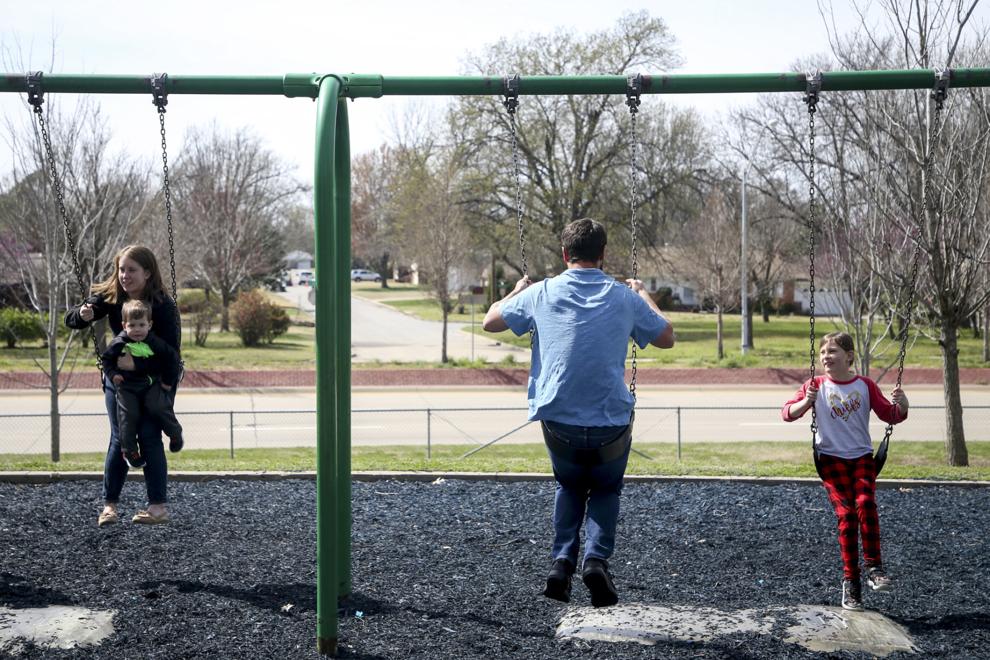 COVID-19 in Tulsa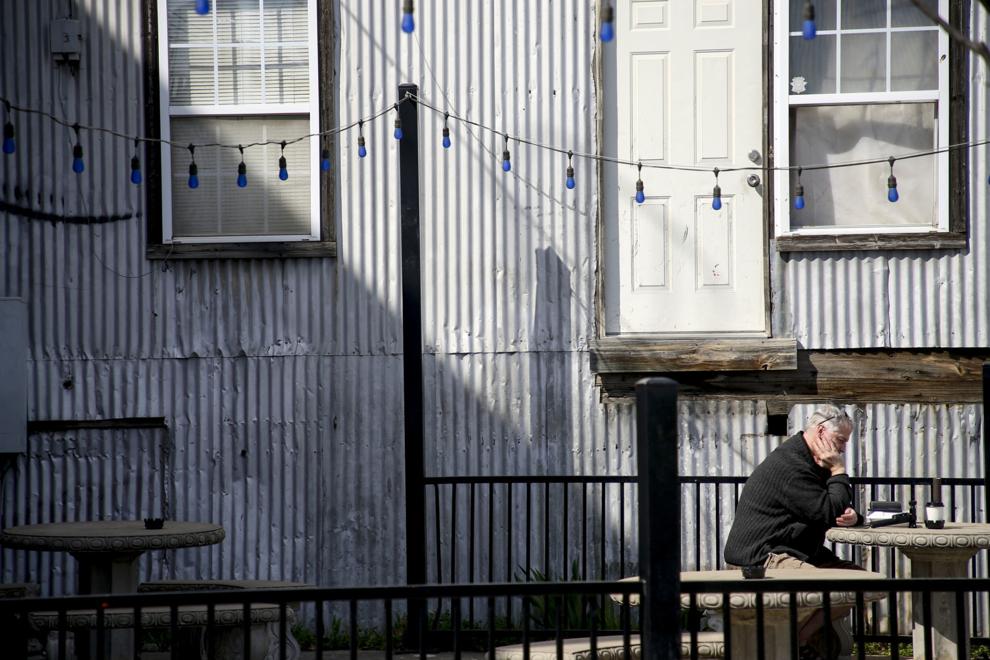 COVID-19 in Tulsa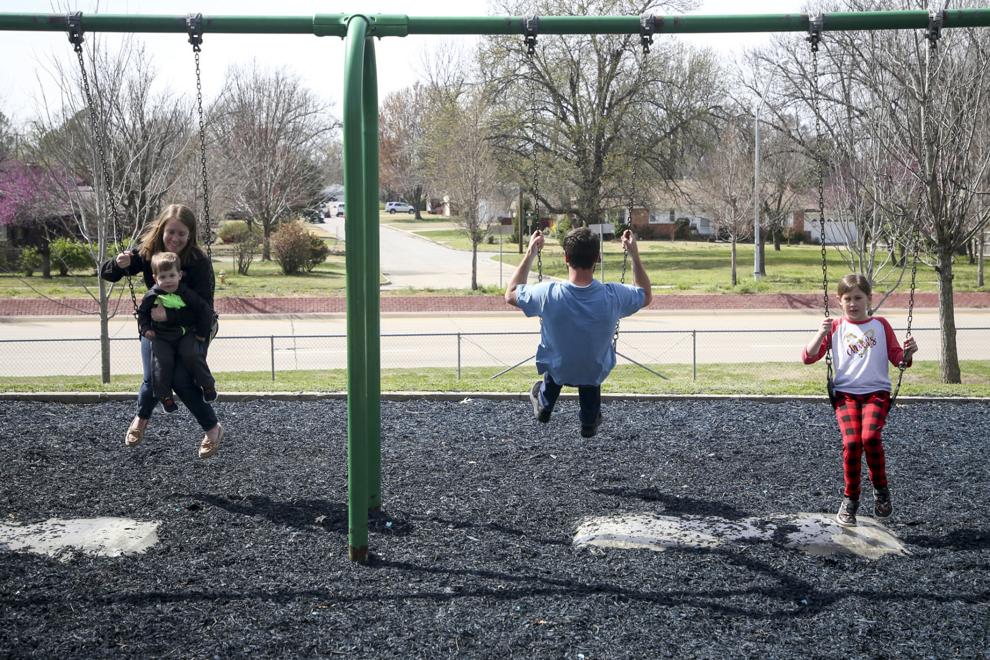 COVID-19 in Tulsa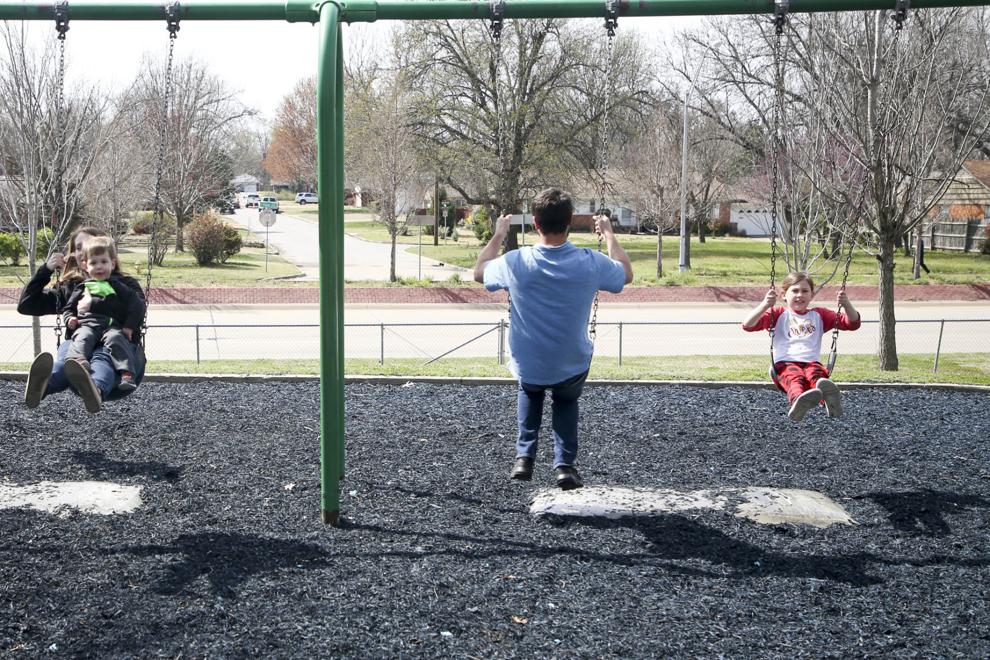 COVID-19 in Tulsa
COVID-19 in Tulsa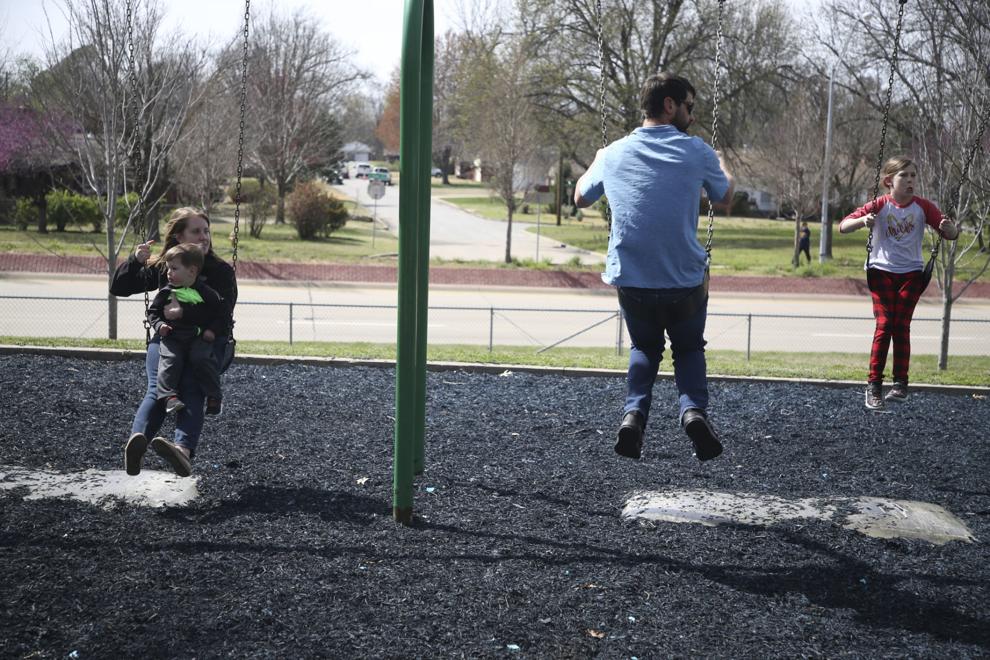 COVID-19 in Tulsa
COVID-19 in Tulsa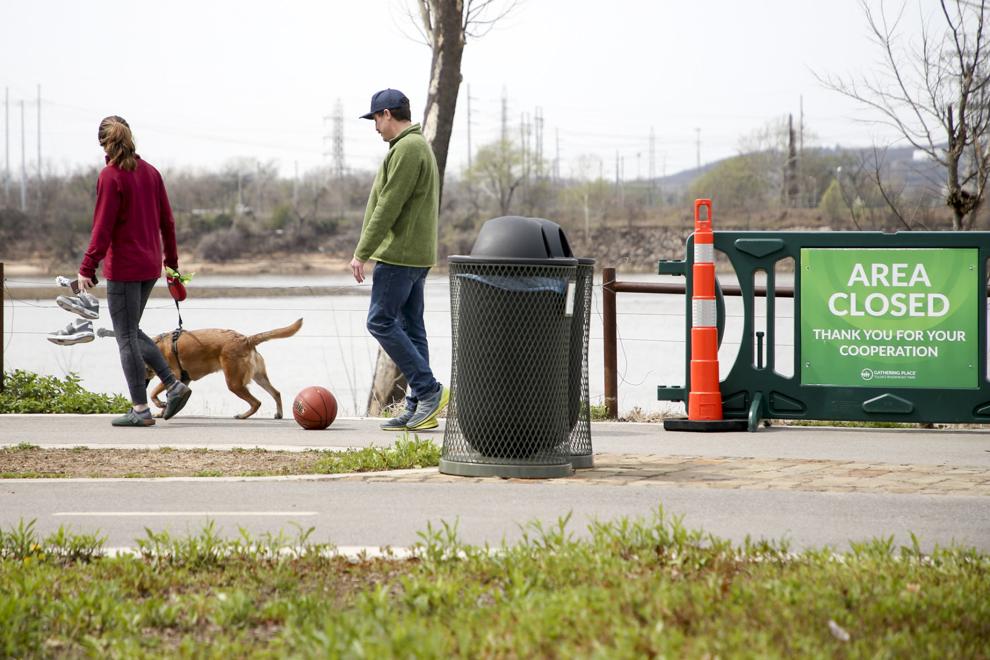 COVID-19 in Tulsa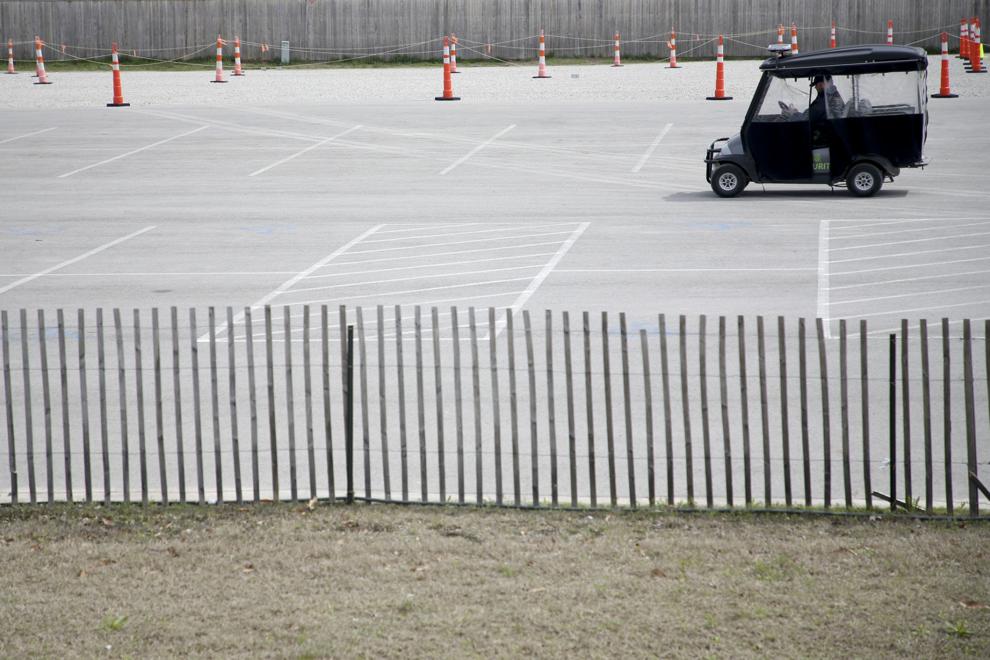 COVID-19 in Tulsa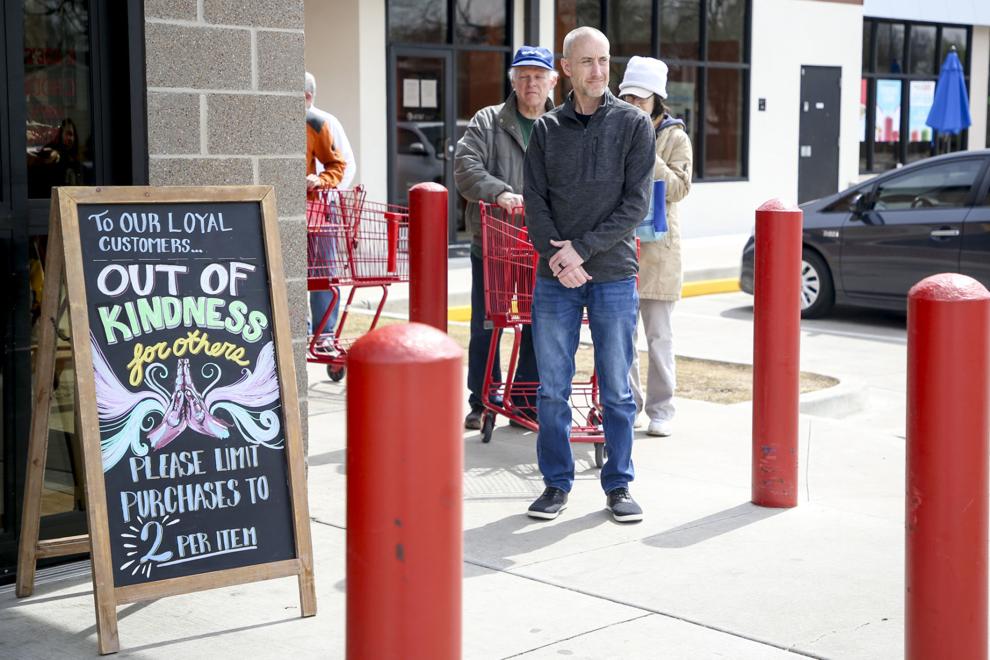 COVID-19 in Tulsa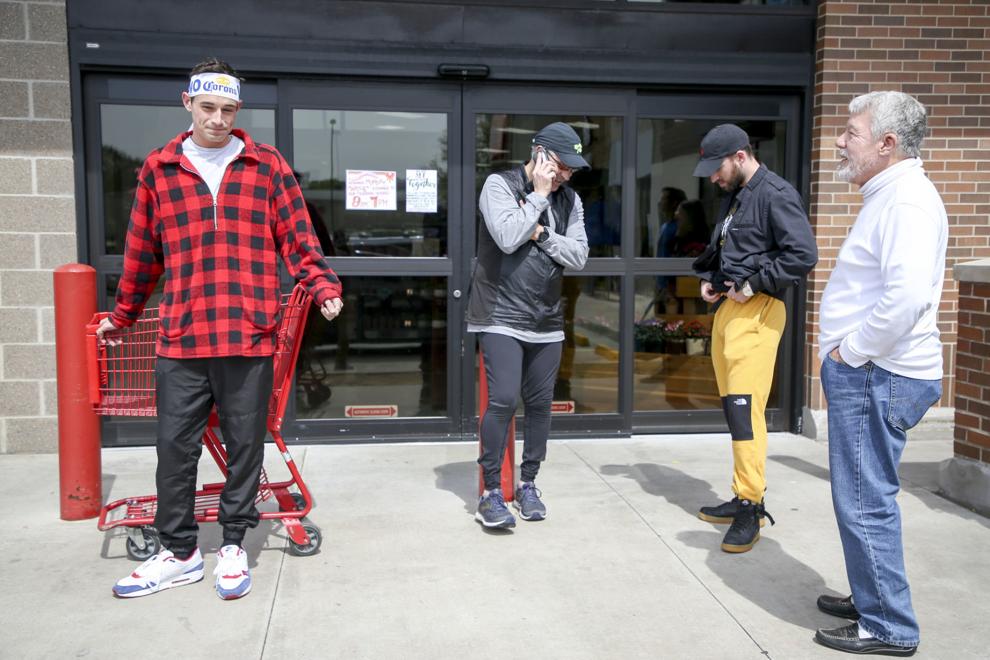 COVID-19 in Tulsa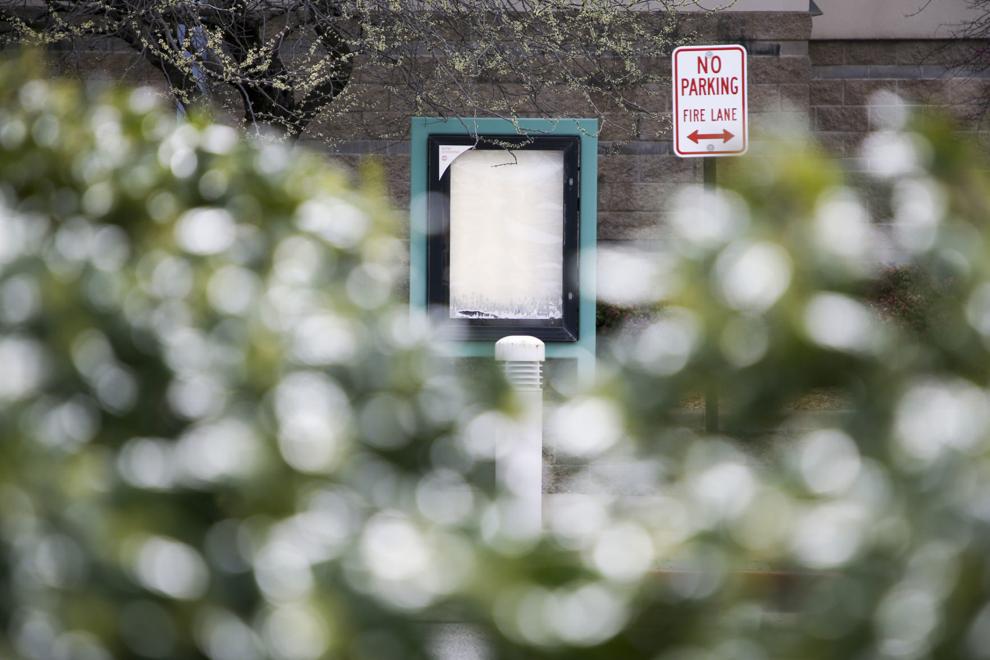 COVID-19 in Tulsa
COVID-19 in Tulsa
COVID-19 in Tulsa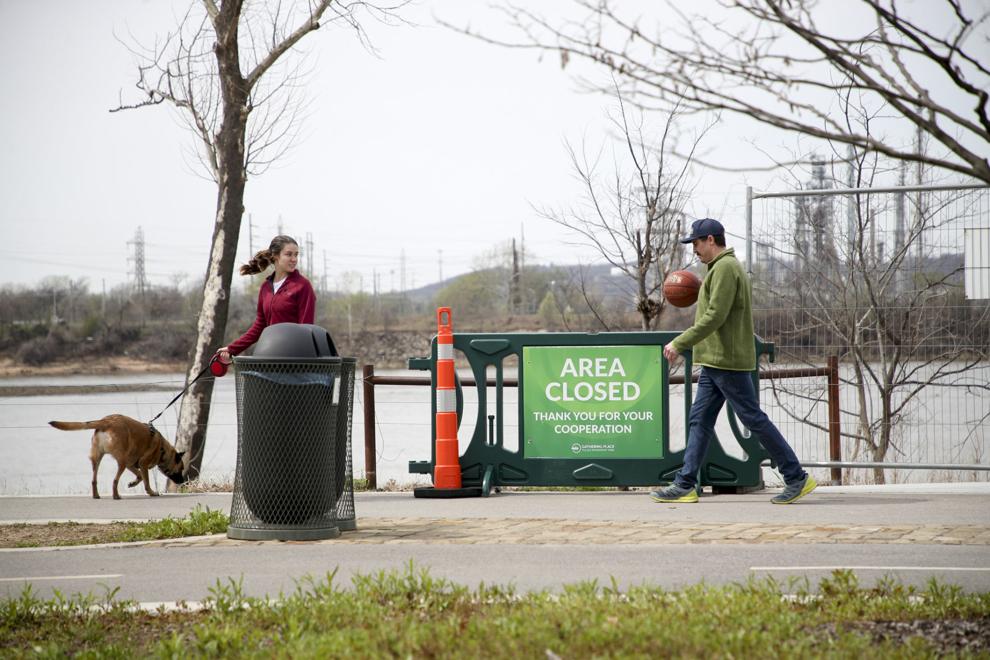 COVID-19 in Tulsa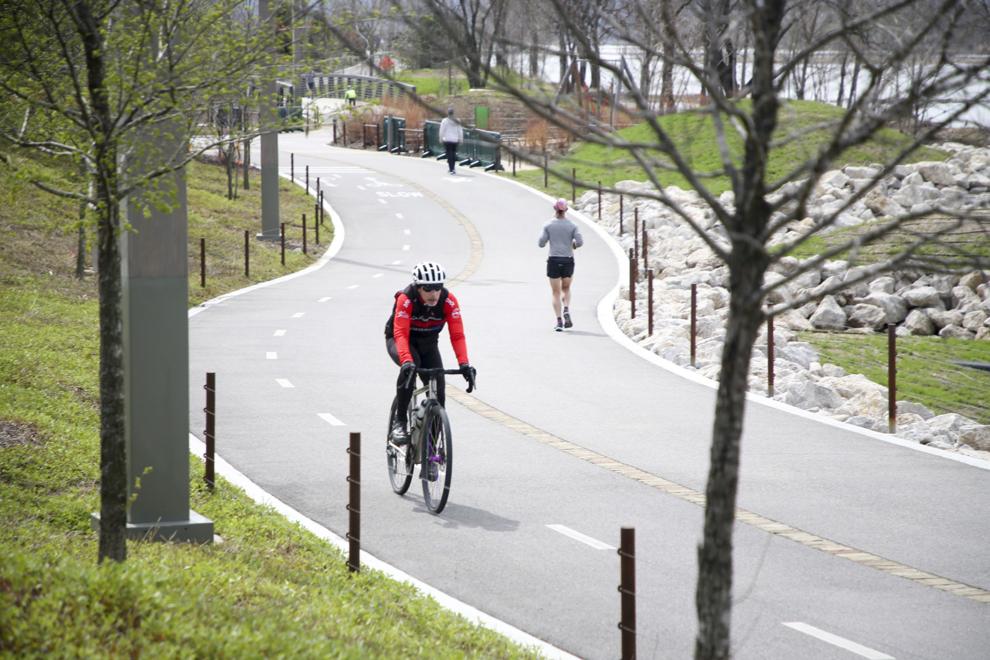 COVID-19 in Tulsa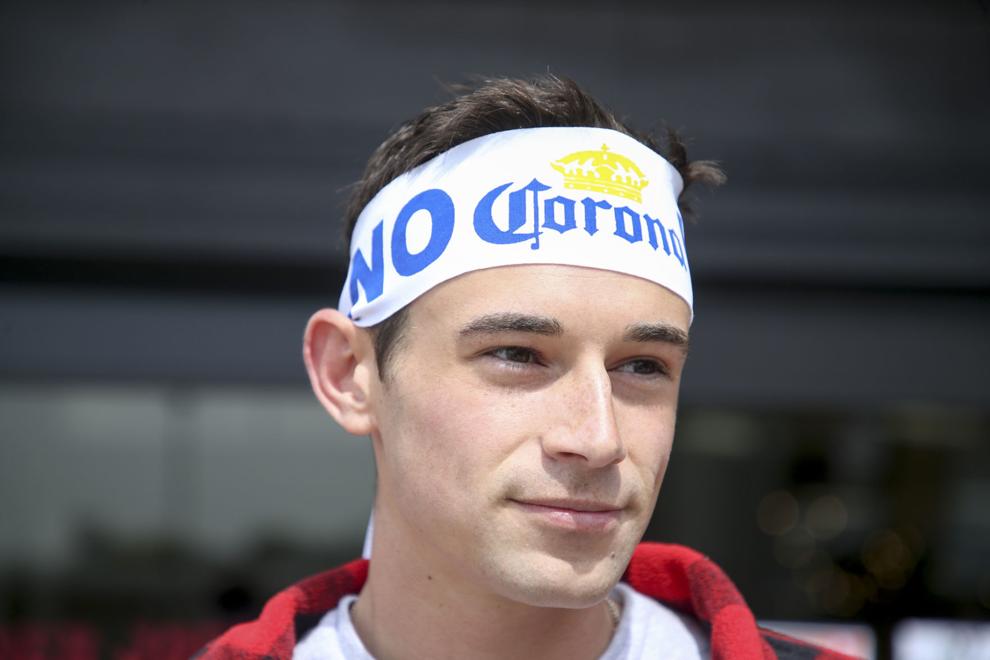 COVID-19 in Tulsa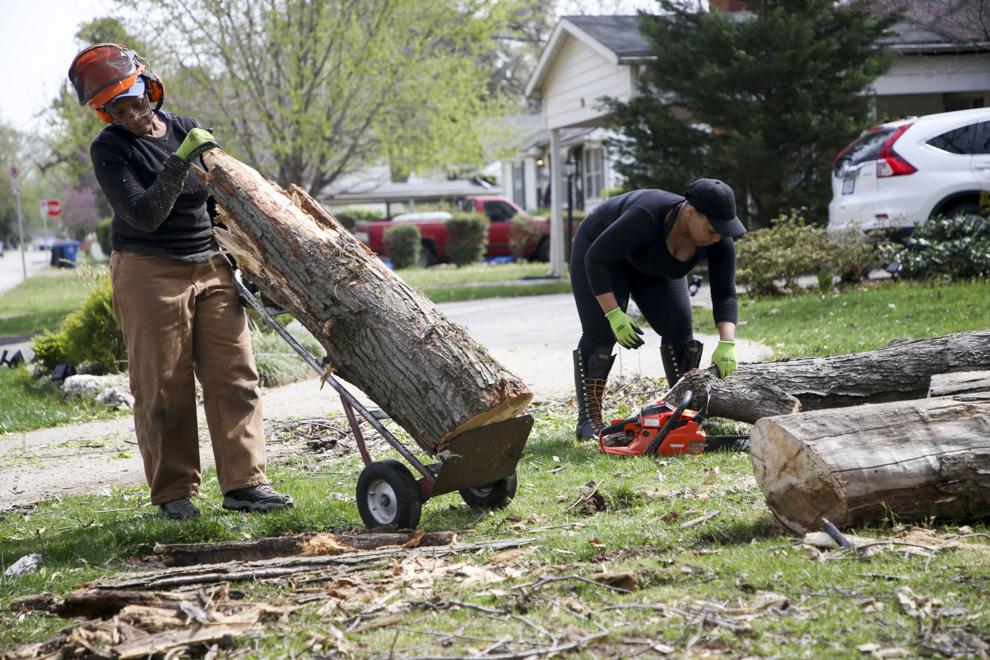 COVID-19 in Tulsa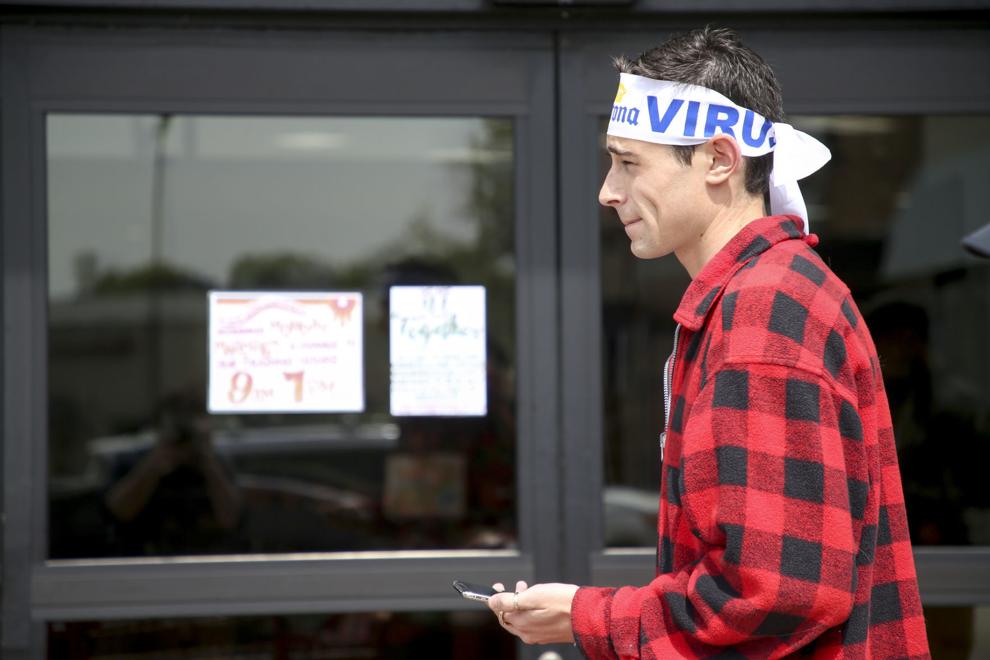 COVID-19 in Tulsa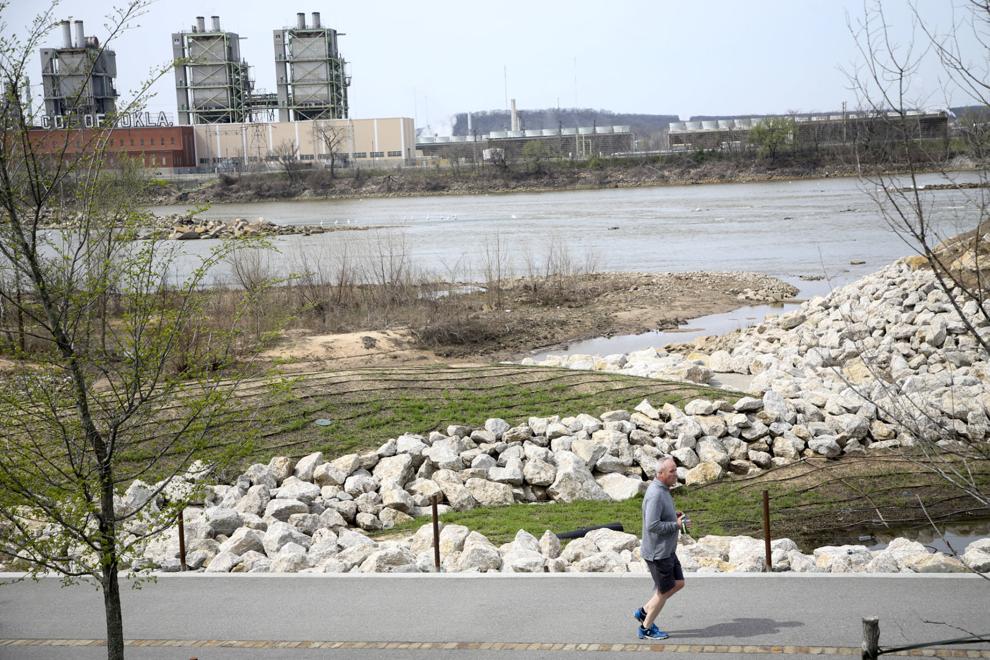 COVID-19 in Tulsa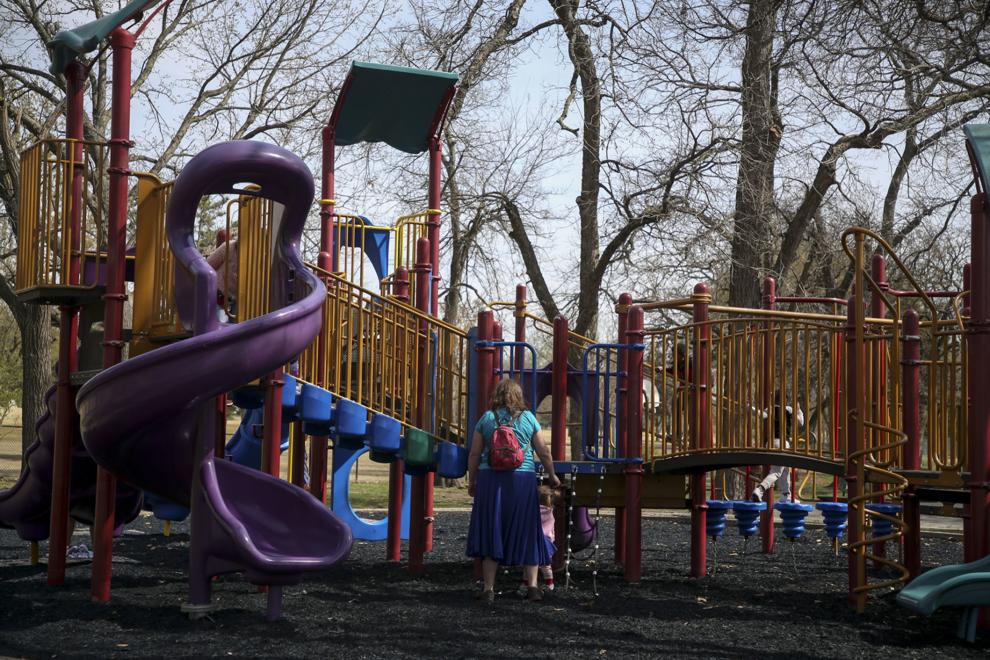 COVID-19 in Tulsa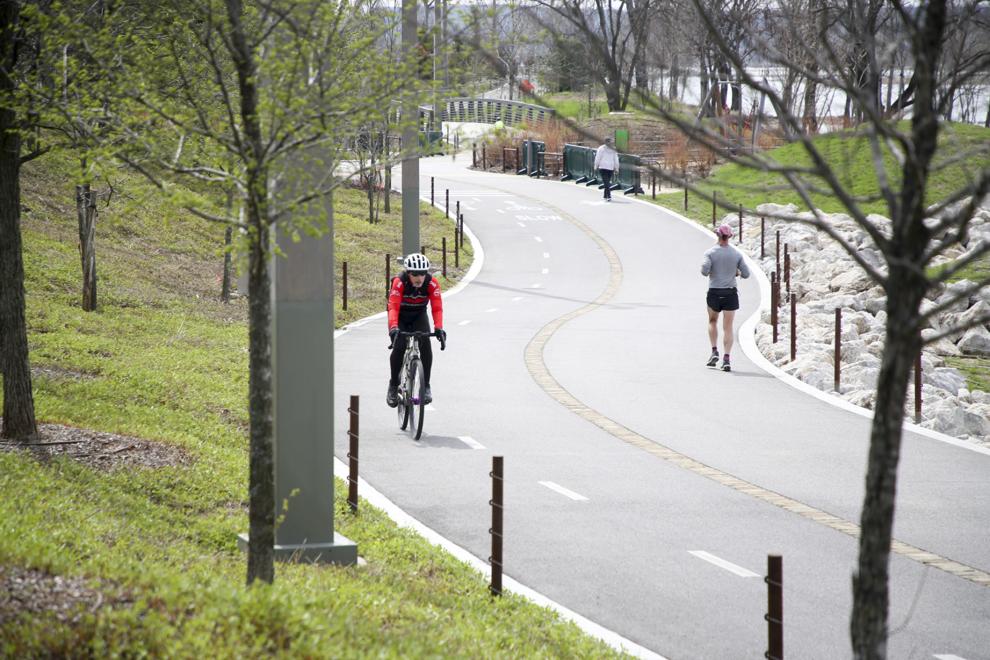 COVID-19 in Tulsa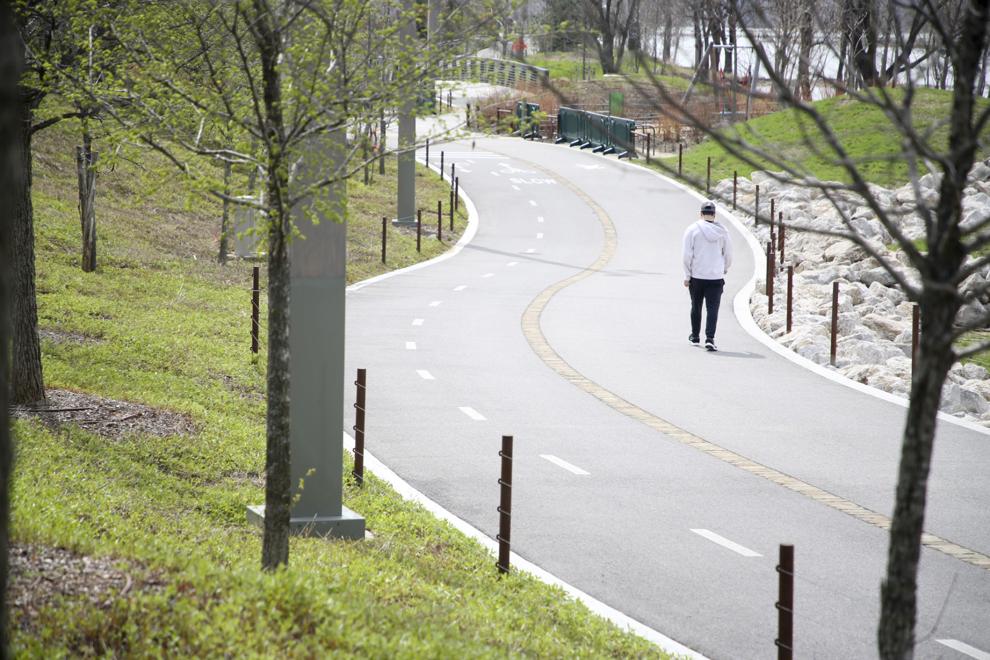 COVID-19 in Tulsa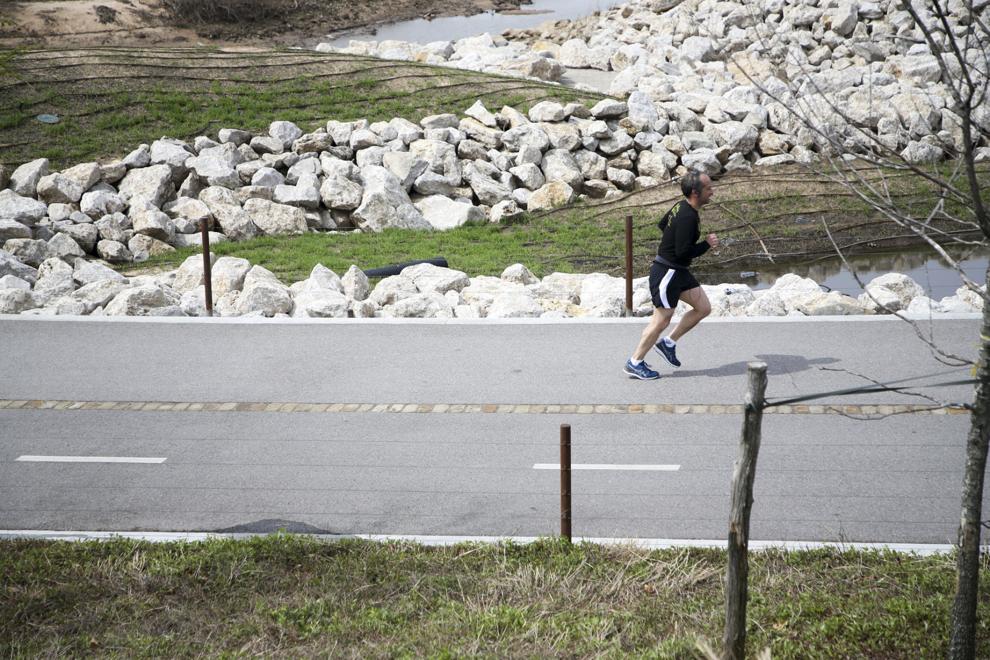 COVID-19 in Tulsa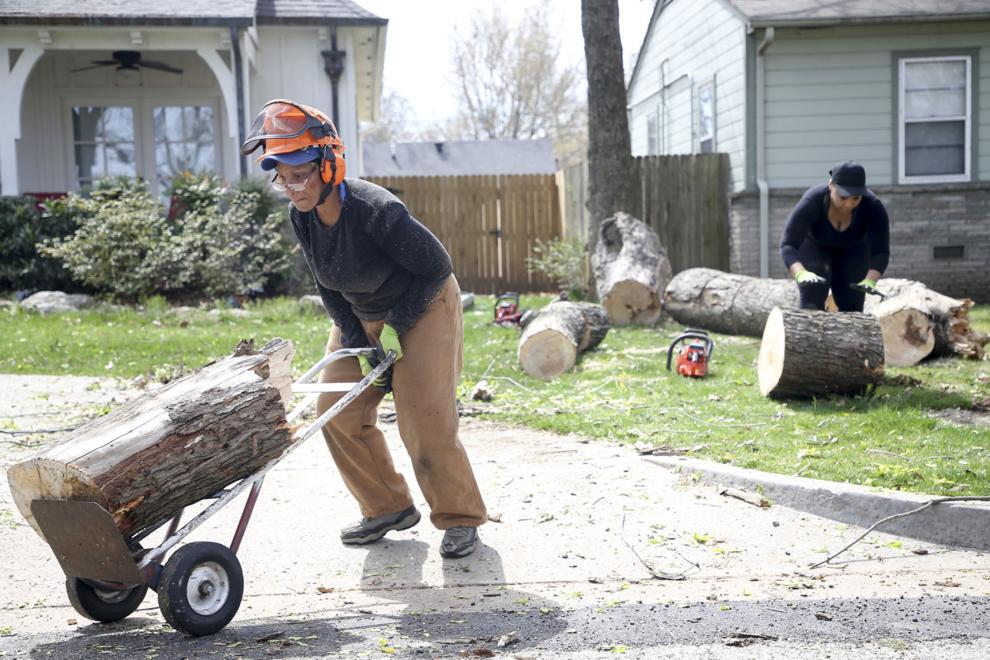 COVID-19 in Tulsa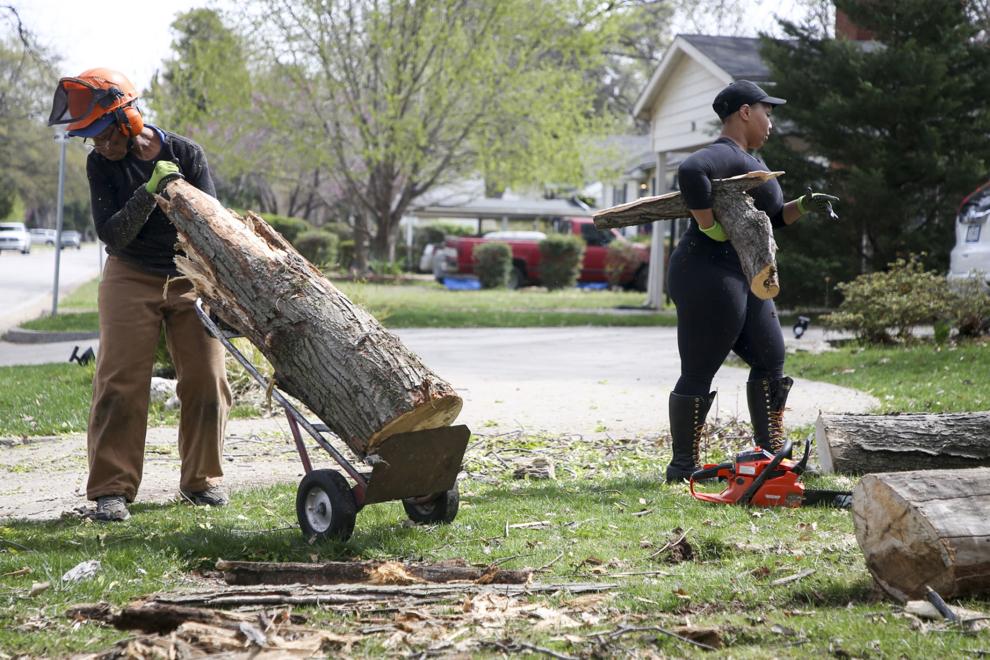 COVID-19 in Tulsa
COVID-19 in Tulsa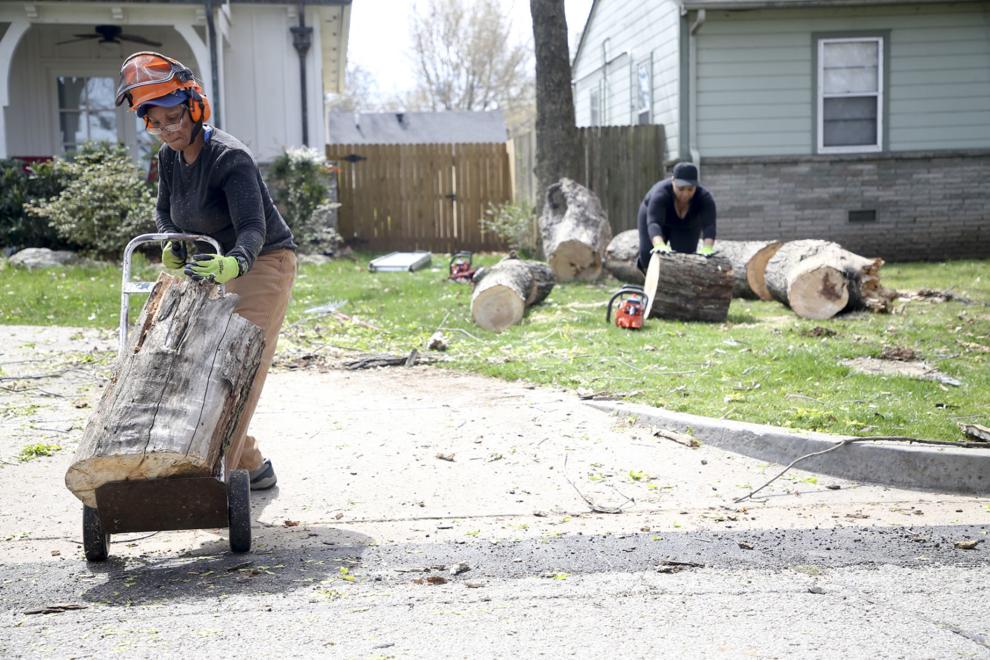 COVID-19 in Tulsa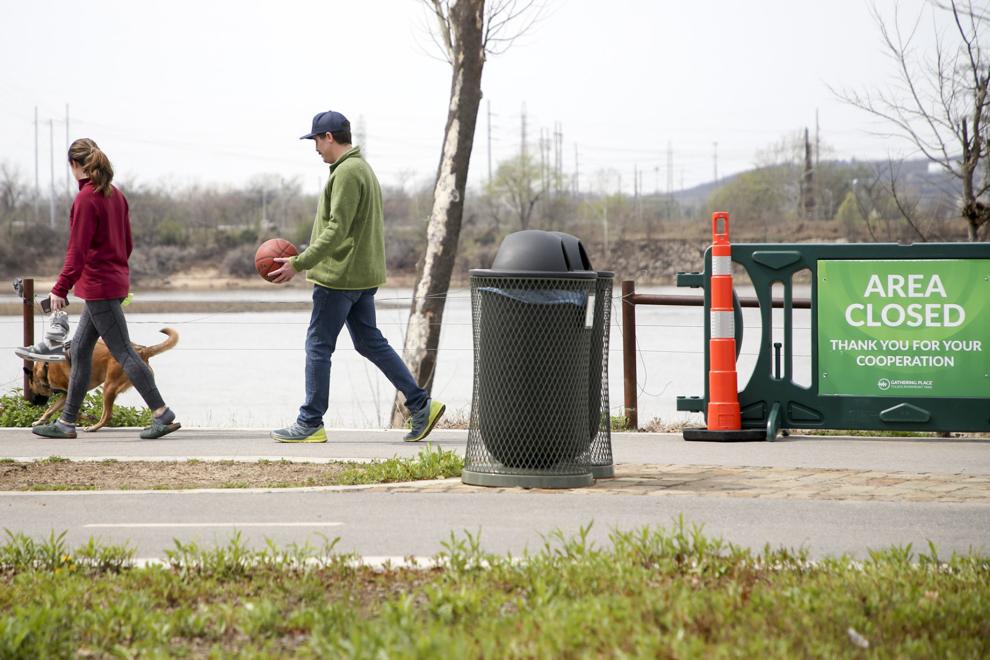 COVID-19 in Tulsa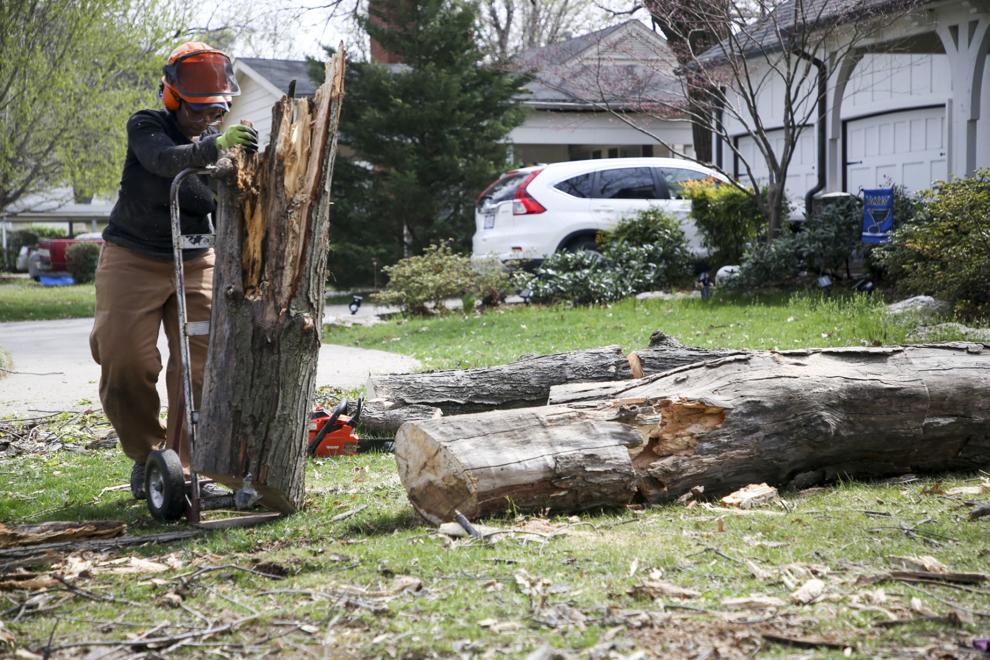 COVID-19 in Tulsa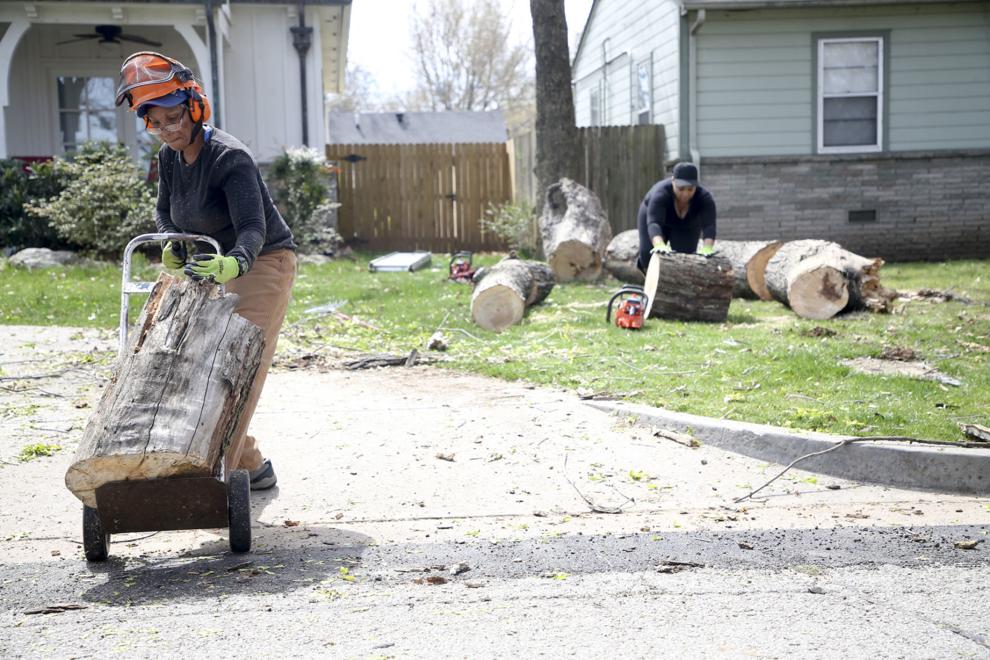 COVID-19 in Tulsa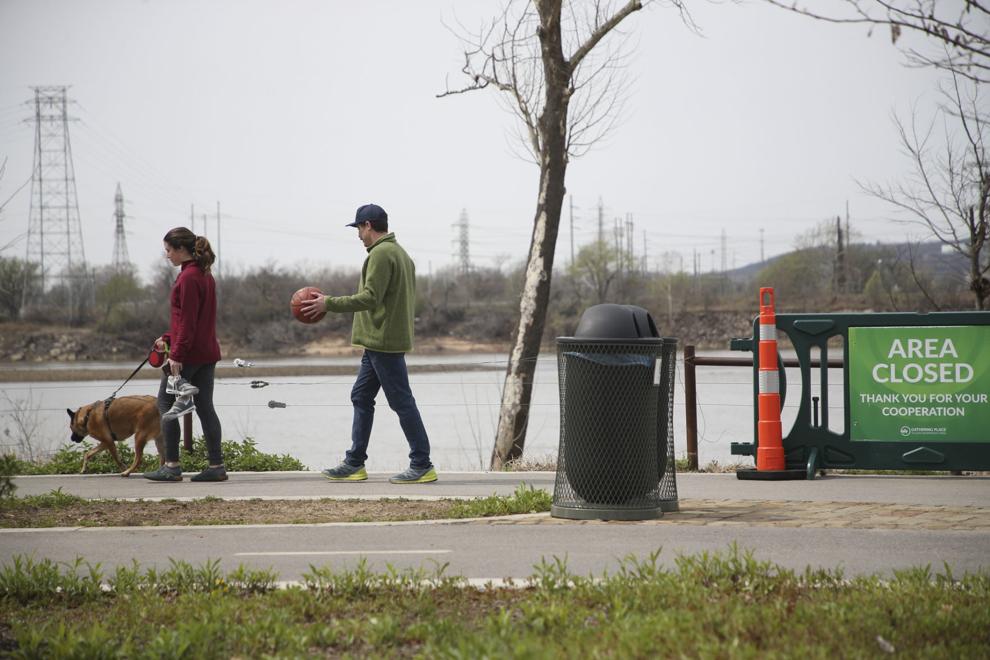 COVID-19 in Tulsa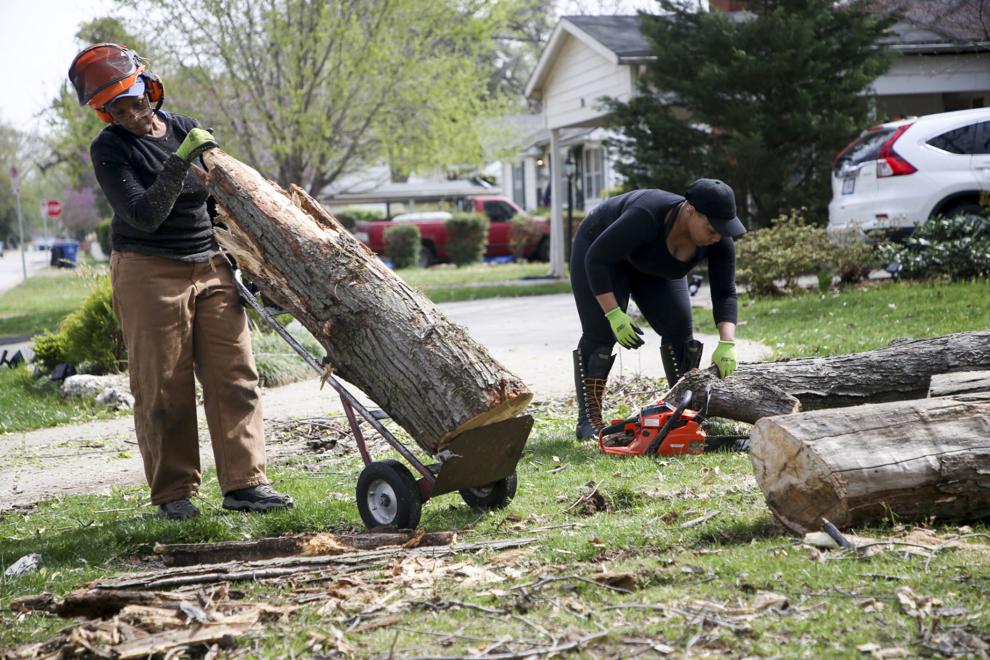 COVID-19 in Tulsa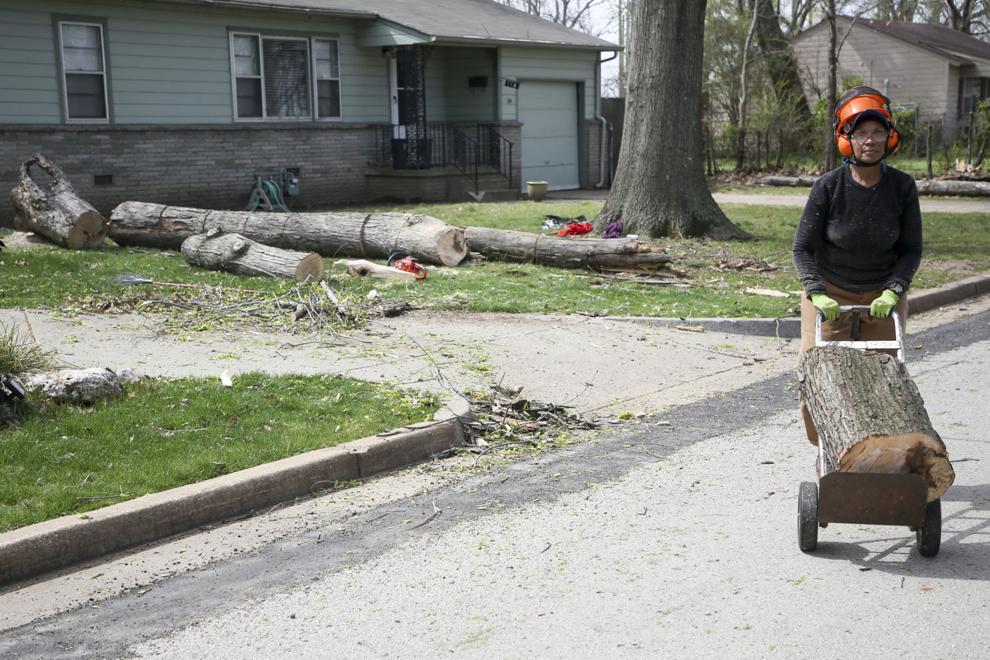 COVID-19 in Tulsa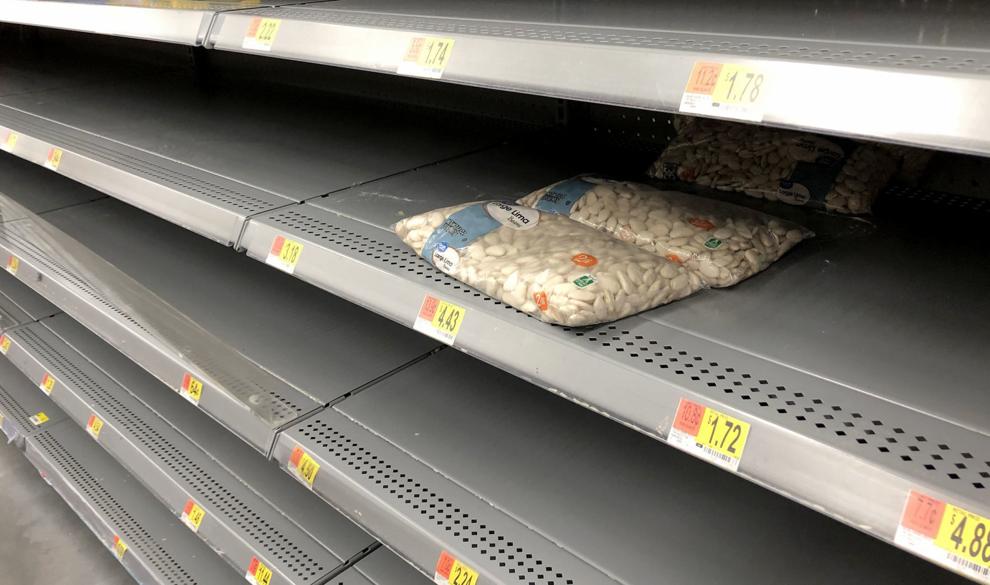 COVID-19 in Tulsa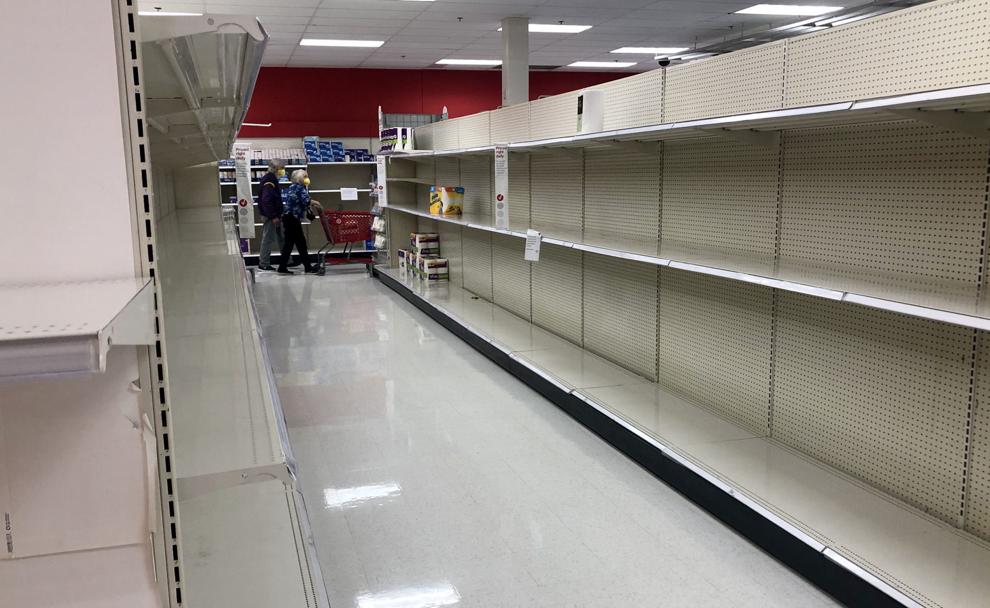 COVID-19 in Tulsa
COVID-19 in Tulsa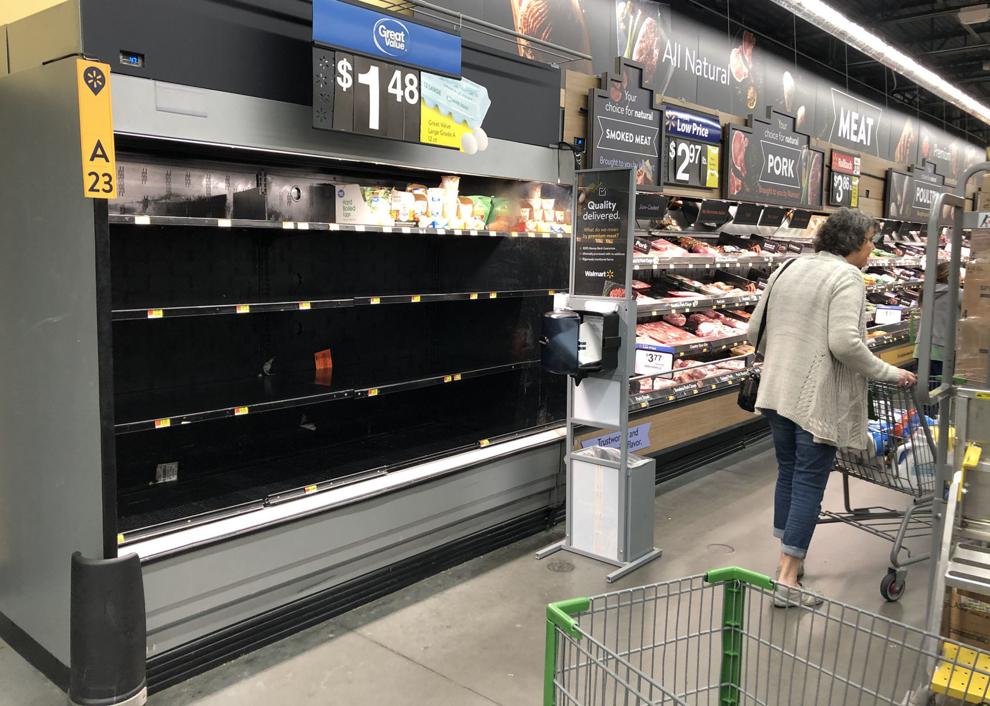 COVID-19 in Tulsa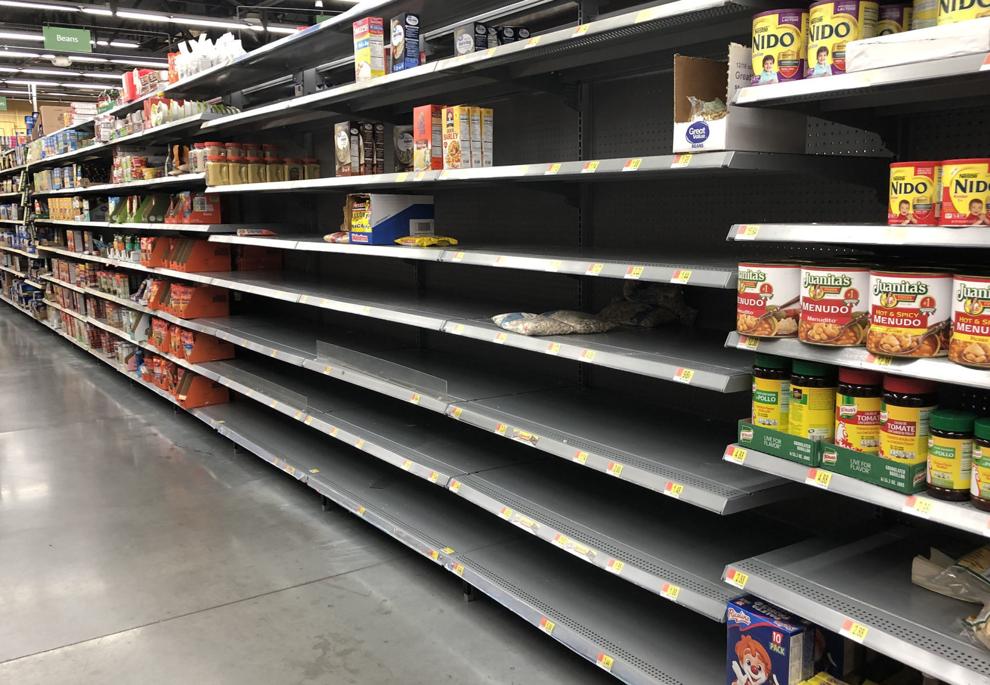 COVID-19 in Tulsa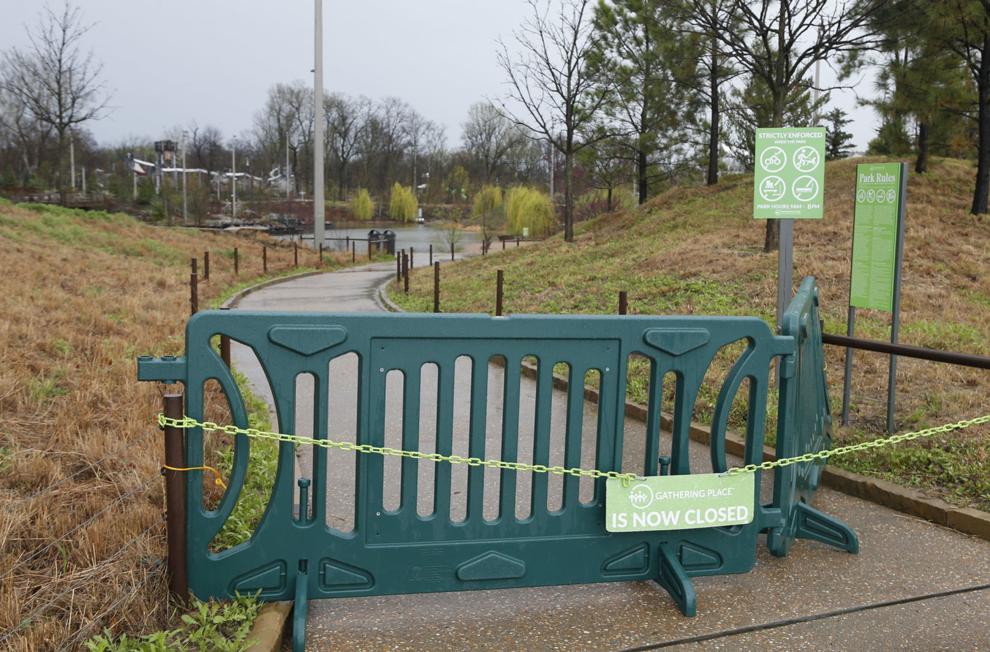 COVID-19 in Tulsa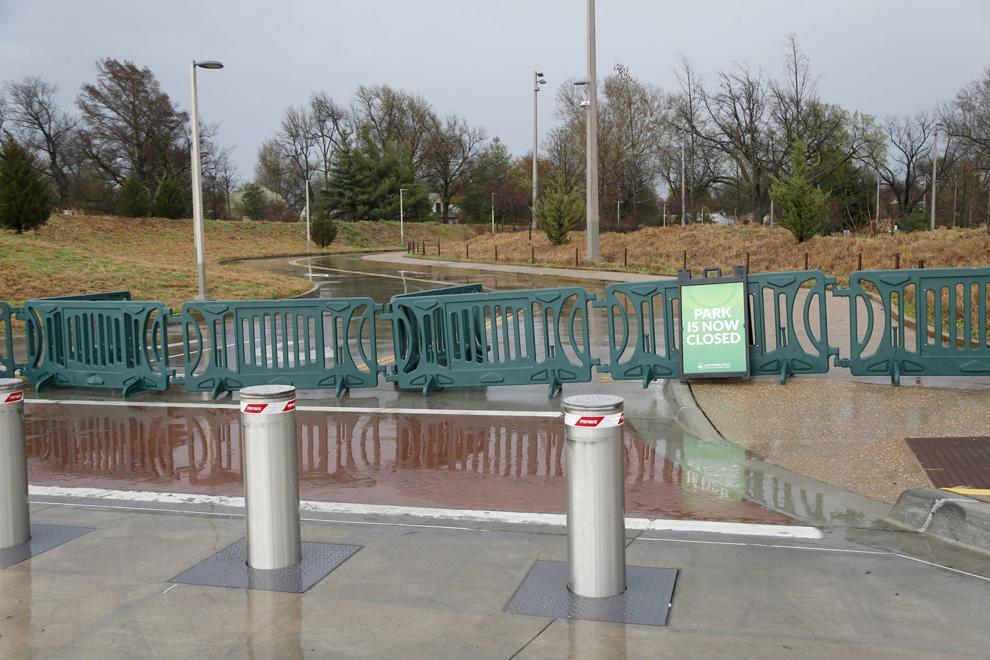 COVID-19 in Tulsa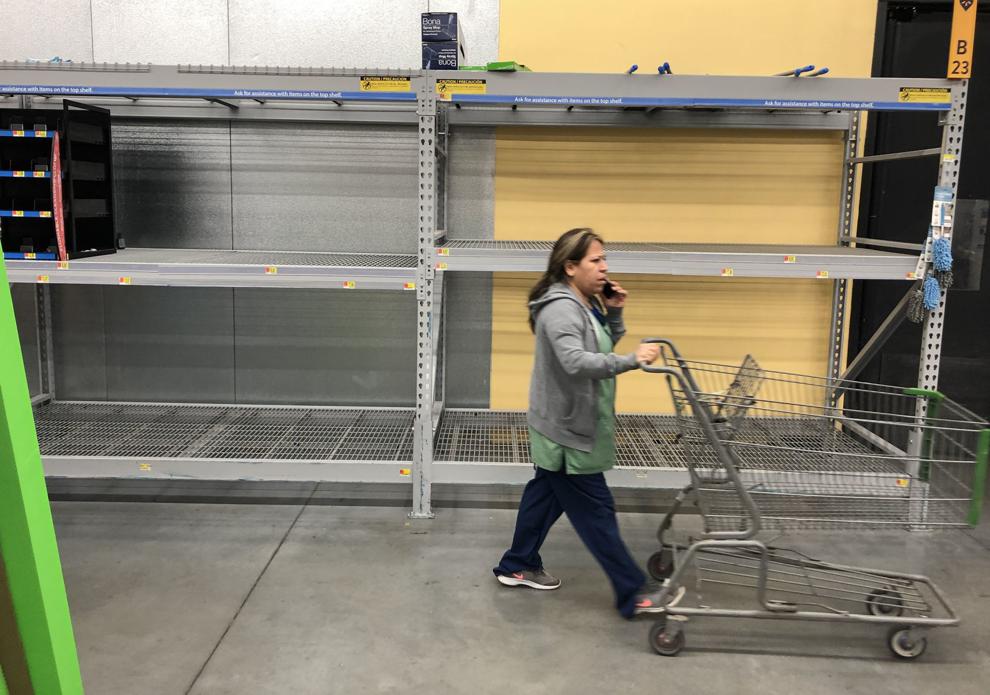 COVID-19 in Tulsa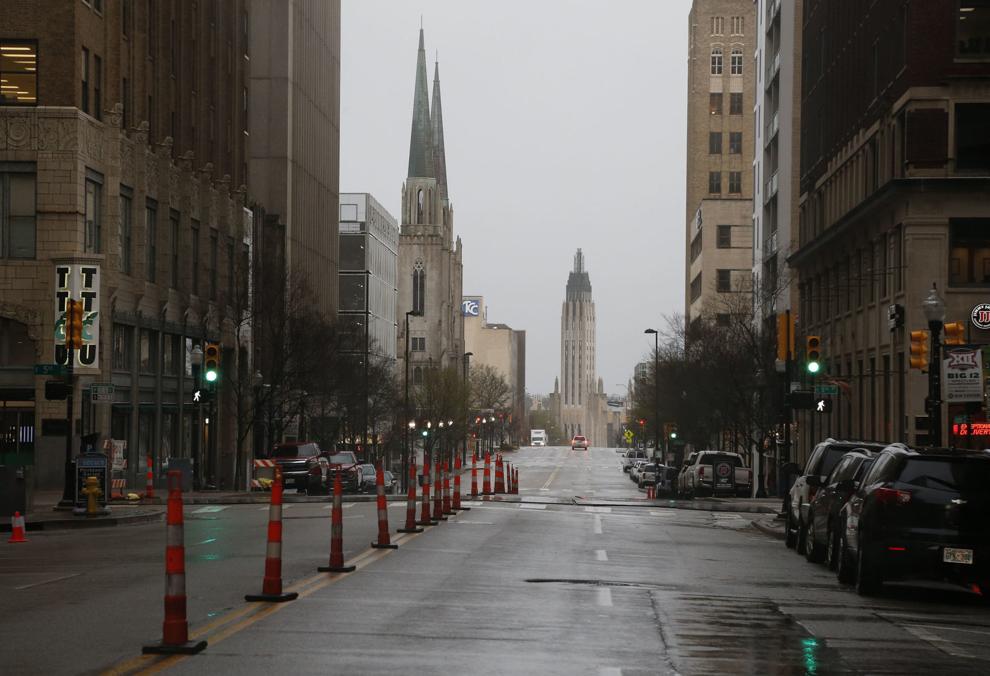 COVID-19 in Tulsa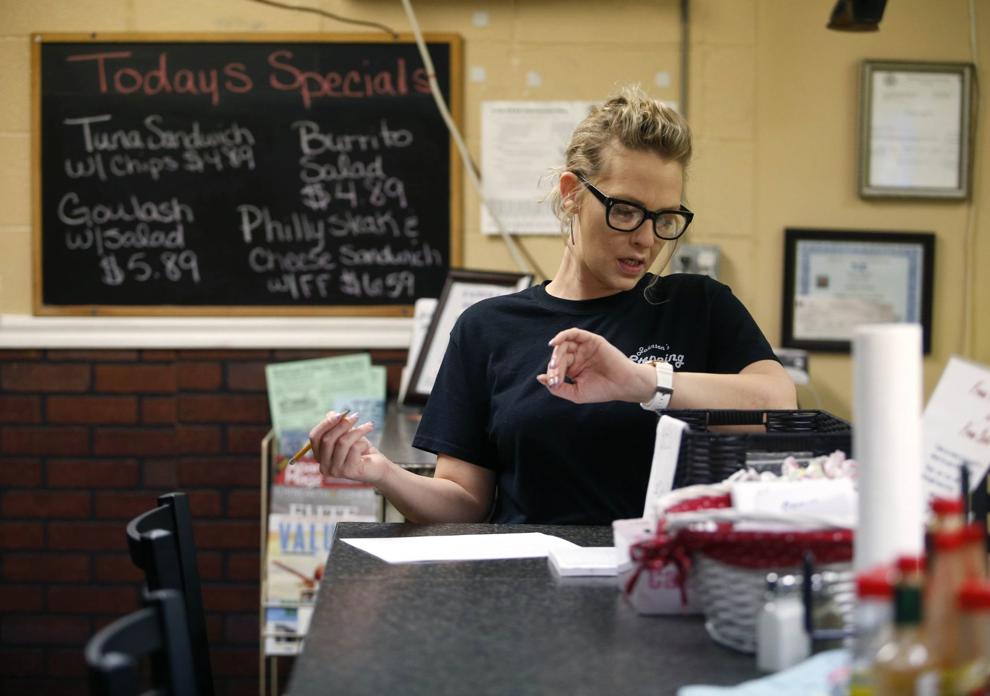 COVID-19 in Tulsa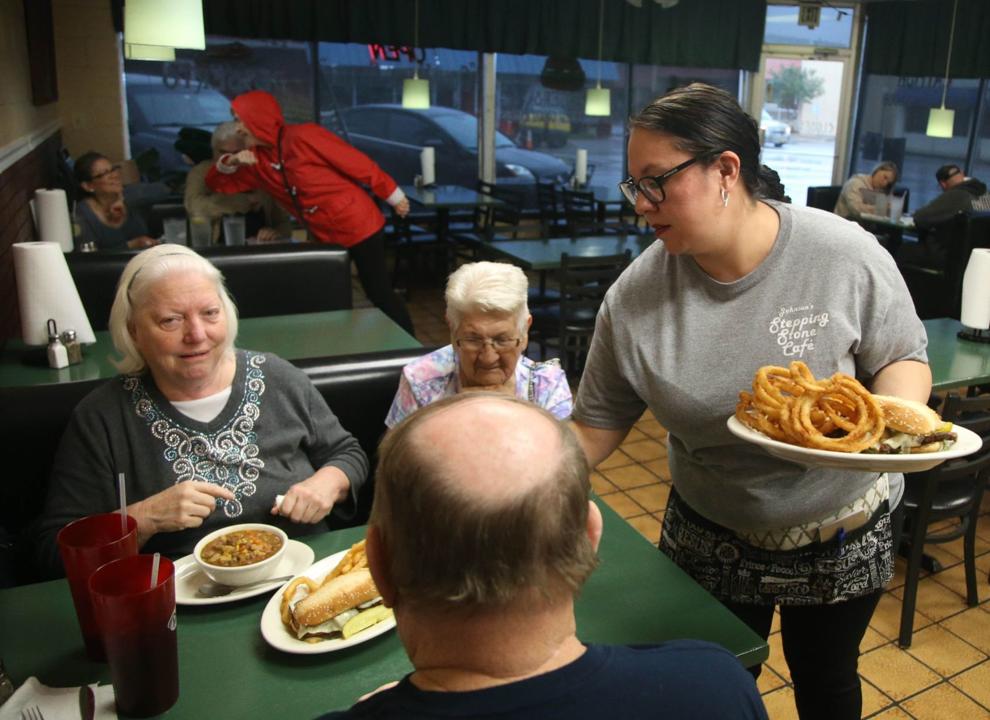 COVID-19 in Tulsa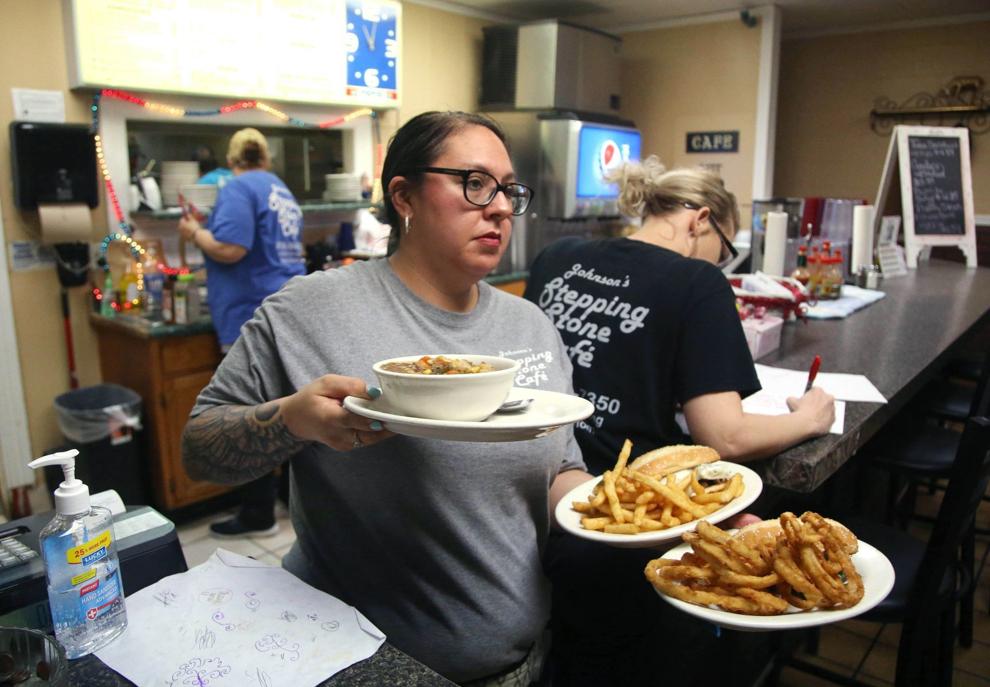 COVID-19 in Tulsa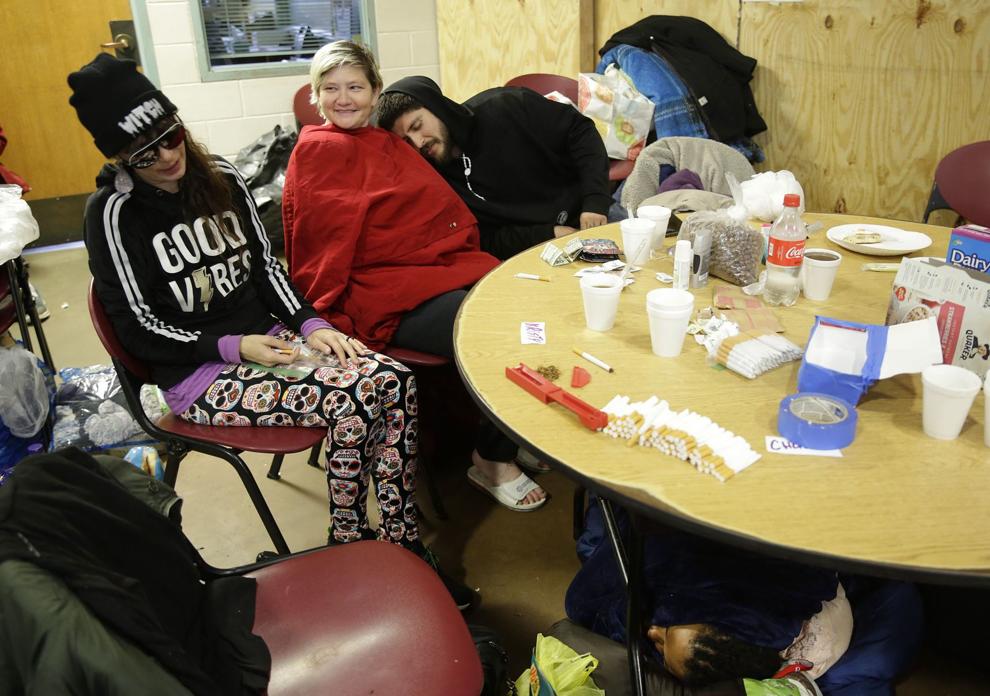 COVID-19 in Tulsa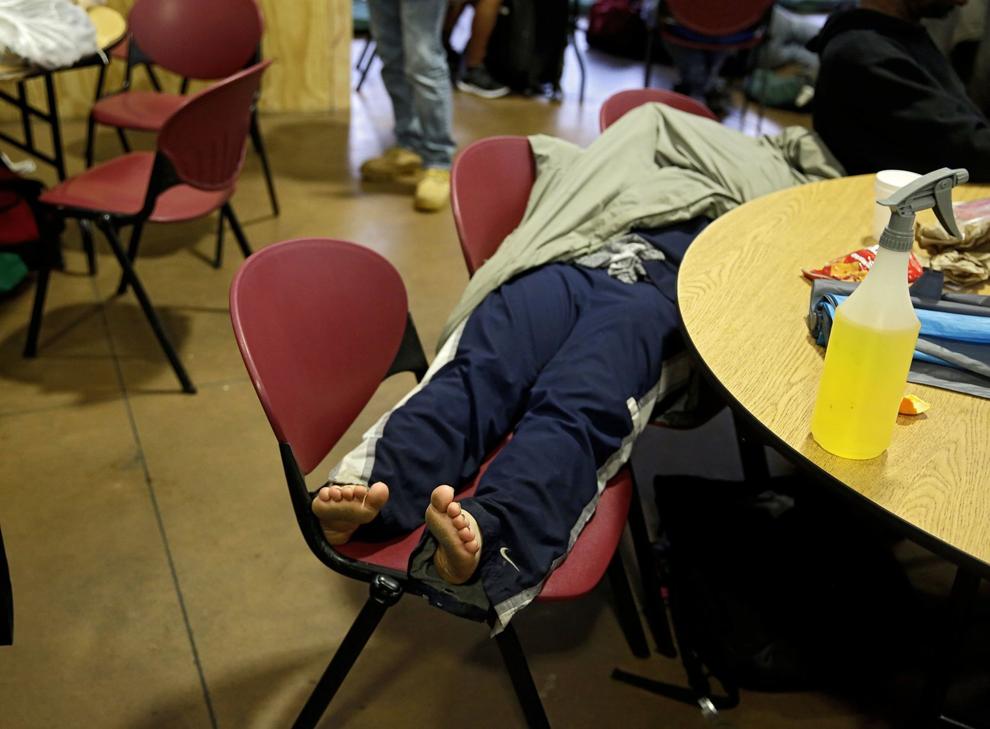 COVID-19 in Tulsa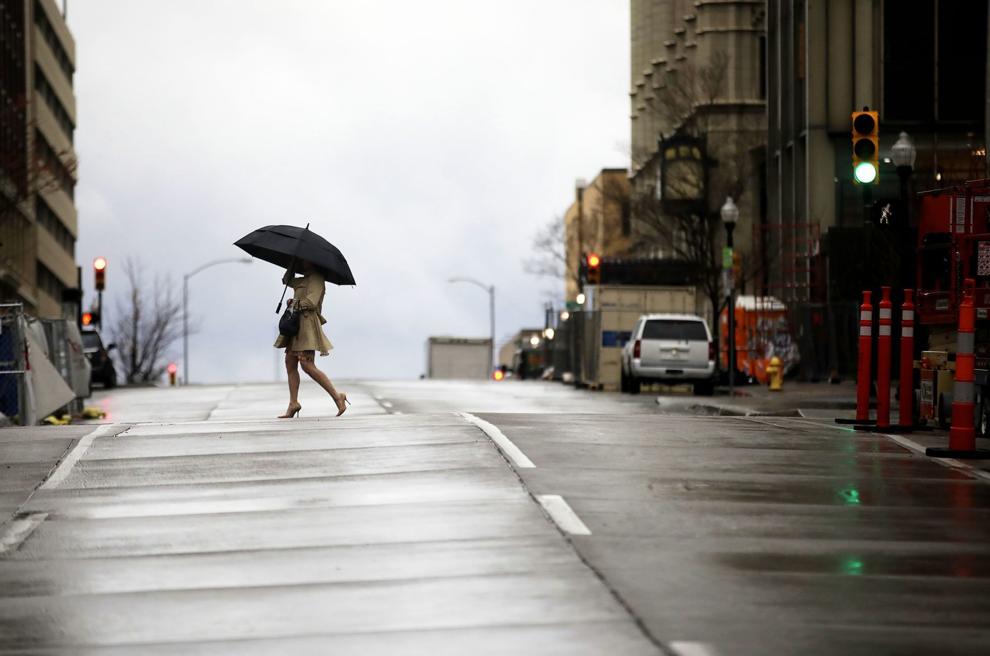 COVID-19 in Tulsa
COVID-19 in Tulsa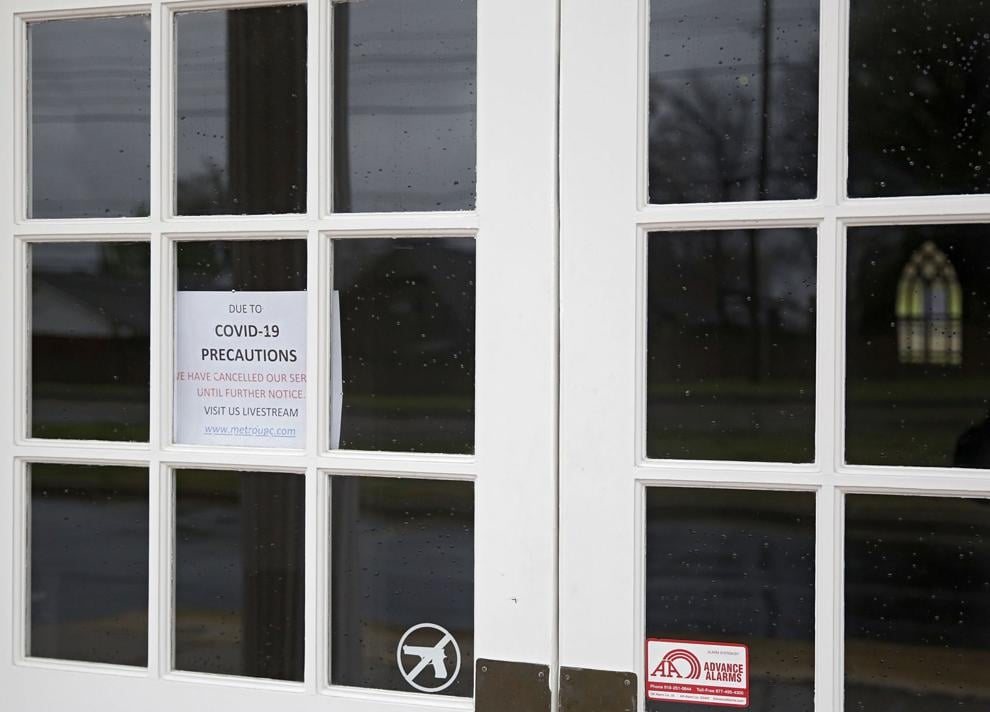 COVID-19 in Tulsa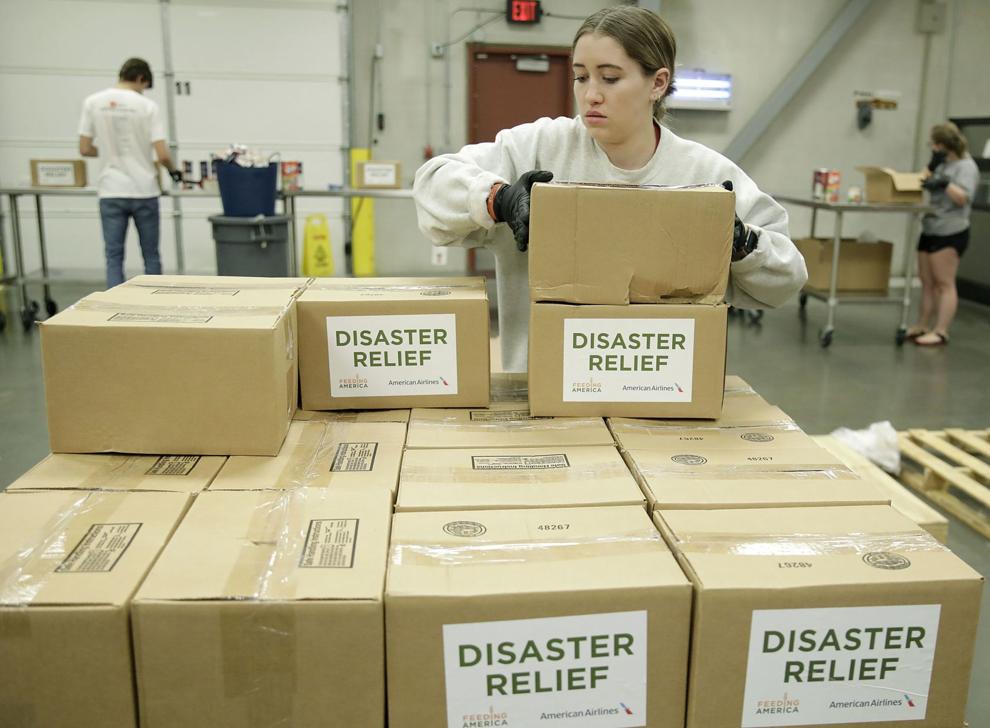 COVID-19 in Tulsa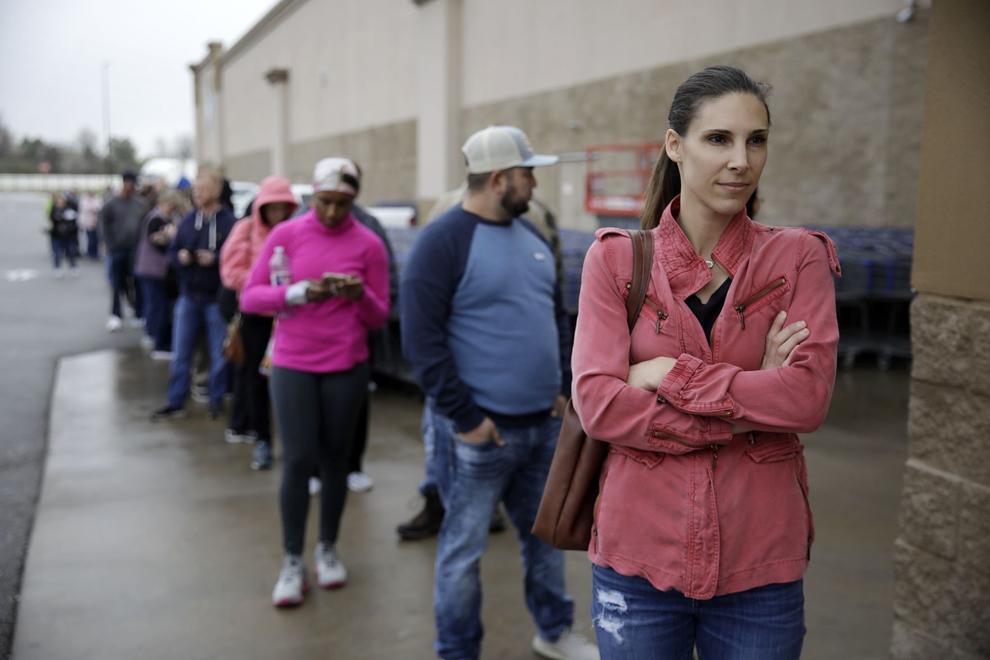 COVID-19 in Tulsa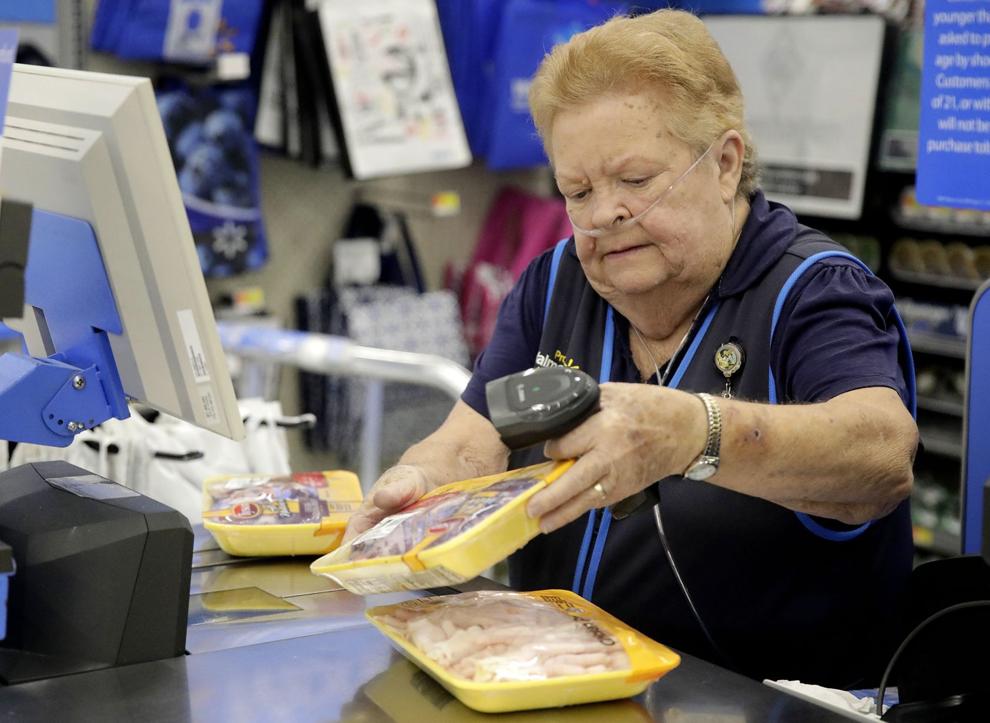 COVID-19 in Tulsa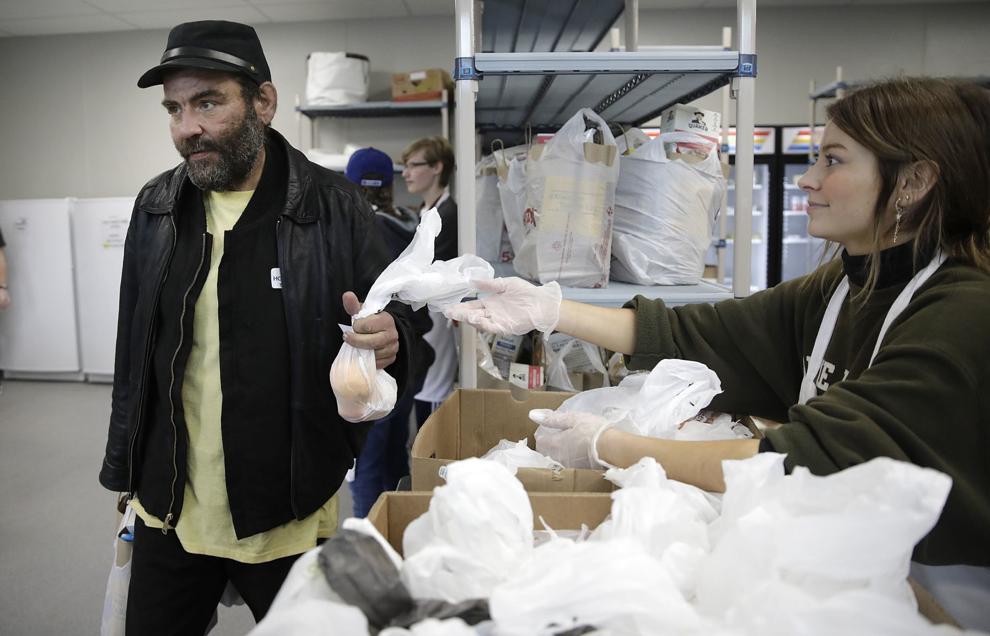 COVID-19 in Tulsa