A burglar, or a team of them, is suspected of clearing out nearly all the tools from a Tulsa nonprofit known for helping residents in need keep their vehicles in good shape.
Sometime between Saturday and Tuesday, burglars took tools and an air-conditioning unit from the Car Care Clinic, 2008 E. Pine St., said Lonnie Vaughan, executive director.
The estimated value of the stolen items was $15,000, Vaughn said. 
"It shuts us down. It stops us," Vaughan said of the shop that offers free clinics every Saturday. "Without tools, we're unable to provide our service."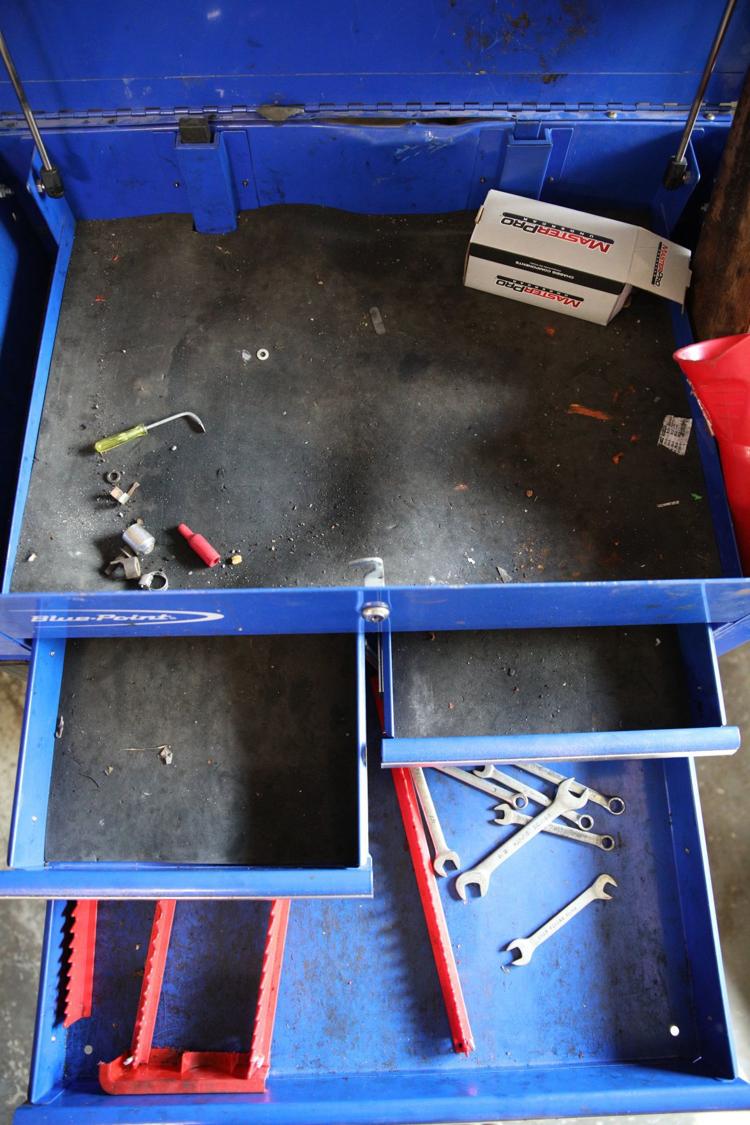 Police were dispatched about 11:15 a.m. Tuesday to the clinic to investigate the burglary, a police spokeswoman said. The only evidence of forced entry was a cut lock on the front gate of the business. A door was left unlocked during the weekend and the alarm system did not activate.
The alleged burglars removed tools from three storage chests, Vaughan said. One tool chest taken and the HVAC unit were also extracted. All of the shop's pneumatic tools were taken and so were the floor jacks. Only the hoses remained, he said. 
There are no suspects, and thefts of this nature are notoriously difficult to track, Tulsa Police Officer Jeanne MacKenzie said. Tools normally hold their resale value and without identifying marks — such as initials or serial numbers — the tools may not be recovered.
The clinic's three staff members and 60 volunteers service about 20 vehicle per week. They perform routine and major repairs, including making minor repairs on weekends during its free clinics.  The only cost to motorists, Vaughan said, is for parts. For major repairs, they work with the motorists — low and middle income individuals — to schedule an appointment during the week.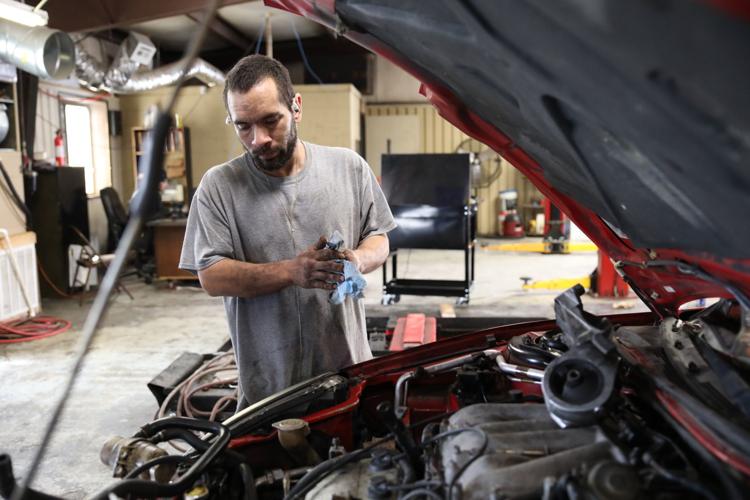 One client impacted by the burglary was a woman who fled a domestic violence shelter in North Carolina who is currently taking refuge in a women's shelter in Tulsa.
"The only thing I had was my car and all my belongings that fit," she said.
The tie rods in her 2003 Honda Element were going out, and the quotes she'd received in Tulsa would have significantly depleted her savings.
In lieu of an $800 quote at other places, staff at the Car Care Clinic fixed her SUV for just $166.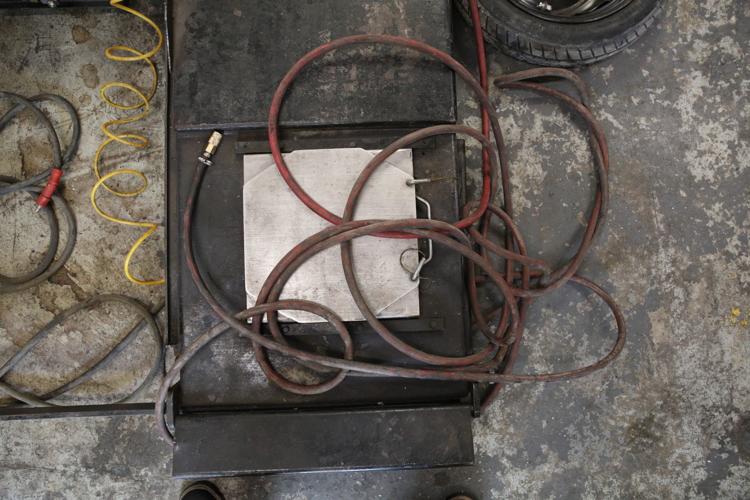 The women's shelter where she has been staying directed her to the clinic. That clinic offers two tiers of service, free minor repairs every Saturday and low-cost major repairs throughout the week.
Carl Spencer Jr. said Vaughan's clinic enables him to have a running vehicle.
"Being on disability, I wouldn't be able to afford it," he said.
The clinic's building is nice, Vaughan said, but for nearly a decade volunteers did this work in a church parking lot, where the clinic started. He and volunteers gathered for about nine years at the Southern Hills Baptist Church parking lot. It was the tools that enabled them to do that work, Vaughan said.
"We scrambled around yesterday (Tuesday), got the word out and we came up with some borrowed tools, so ... we'll have what we need for this weekend," Vaughan said.
It is a temporary fix, he said.
Those wanting to donate to the Car Care Clinic may do so through their GoFundMe page.
Anyone with information may contact Crime Stoppers by phone at 918-596-COPS (2677), online at p3tips.com/918 or through the Tulsa Tips app, which can be downloaded from the Google Play or iTunes stores.
Be the first to know
Get local news delivered to your inbox!