ORLANDO, Fla. — From the moment he rode down the Trump Tower escalator to announce his first presidential campaign, a searing question has hung over the Republican Party: Is this the moment to break from Donald Trump?
Elected Republicans have wavered at times — whether it was Trump's condemnation of John McCain's war record, his racist attack against a Mexican-American judge, his sexually predatory language caught on video, his alleged extramarital affairs, his decision to side with Russian President Vladimir Putin over U.S. intelligence, his promotion of false allegations of election fraud and his incitement of a violent mob that threatened the lives of lawmakers in both parties.
But after almost eight years of near-constant scandal, Republicans have ultimately rallied behind Trump over and over and over again.
Now, on the eve of a new presidential campaign season, that loyalty is being tested anew as Trump prepares for the possibility that he may soon become the first former U.S. president charged with a crime. New York prosecutors are wrapping up their probe into whether Trump engaged in an illegal hush money scheme involving a porn actress.
"This is another moment — not just this indictment, but the others likely to follow — where Republicans have the opportunity to break with Trump," said Sarah Longwell, a vocal Republican Trump critic and founder of the Republican Accountability Project. "If they fail to do so, they'll have no one to blame but themselves when Trump is the nominee again."
So far, at least, the vast majority of the Republican Party appears to have made its choice.
As charges loom, many party leaders have begun to defend the former president — even as other Republicans with far less baggage line up against him in the nascent 2024 Republican presidential primary.
Former Vice President Mike Pence, a likely presidential contender, said over the weekend that Americans don't want to see Trump indicted. Another 2024 Republican prospect, New Hampshire Gov. Chris Sununu, said there is a sense that the former president is being unfairly attacked. New Jersey Gov. Chris Christie, a frequent Trump critic also eyeing a White House bid, also said New York prosecutors may be unfairly prosecuting Trump.
There are cracks in such support, however.
Florida Gov. Ron DeSantis, Trump's strongest prospective rival, offered a mixed assessment when asked to address the potential indictment on Monday.
"I don't know what goes into paying hush money to a porn star to secure silence over some type of alleged affair," DeSantis said as some in the audience laughed uncomfortably. "But what I can speak to is that if you have a prosecutor who is ignoring crimes happening every single day in his jurisdiction and he chooses to go back many many years ago to try to use something about porn star hush money payments, that's an example of pursuing a political agenda and weaponizing the office. And I think that's fundamentally wrong."
The ordeal has pushed Republicans back into an uncomfortably familiar place — playing defense for Trump as he grapples with another scandal. The situation dominated the conversation at the House GOP conference in Orlando, where dozens of congressional Republicans gathered this week.
Many hoped to focus on the party's legislative priorities and achievements three months into the House majority. Instead, they faced repeated questions about the implications of Trump's latest legal woes.
Republican lawmakers eager to highlight the party's gain with Hispanic voters were cornered — in Spanish and English — by questions about Trump's legal troubles and whether he's still the leader of the party.
"Obviously I have great respect for the former president of the United States," Rep. Mario Diaz-Balart, R-Fla., told The Associated Press. "But as far as who the leader of the party is, I will tell you right now, I think the leader of the party is the speaker of the House. It's the highest ranking elected."
But Speaker Kevin McCarthy is making clear that he has Trump's back.
The California Republican called the potential indictment "pure politics" and slammed New York prosecutors for New York City's rising crime rates. Like DeSantis in Tallahassee, Republican lawmakers in Orlando repeatedly attacked New York District Attorney Alan Bragg, calling him a "George Soros-backed" prosecutor.
And instead of using their new clout to advance conservative policy, Republican leaders on Monday announced plans to investigate and interrogate the entities involved in the case against Trump, including the many federal and local prosecutors probing Trump's actions in various jurisdictions. Beyond the New York hush money case, Trump is facing active criminal investigation in Georgia for his efforts to overturn the 2020 election and by federal prosecutors probing his handling of classified documents, among other issues.
In a letter to Bragg on Monday, House Republicans demanded communications, documents, and testimony relating to the "unprecedented abuse of prosecutorial authority and the potential indictment" of Trump.
Trump's legal baggage could prove a political liability in the 2024 general election, but his team has long believed that an indictment could give him a political advantage in the primary by forcing his Republican rivals to come to his defense or risk alienating his fierce political base. They point to the Republican response to the federal raid on Trump's Florida estate, when virtually the entire GOP, including DeSantis, ultimately defended him.
---
Timeline: Key dates in the investigation into Trump's Mar-a-Lago docs
Jan. 20, 2021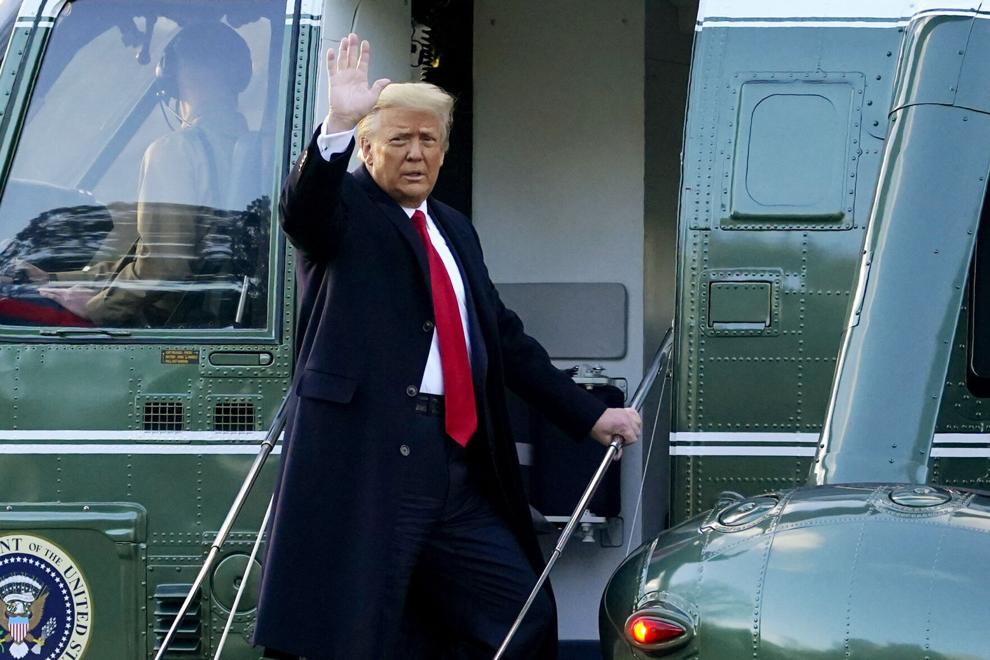 May 2021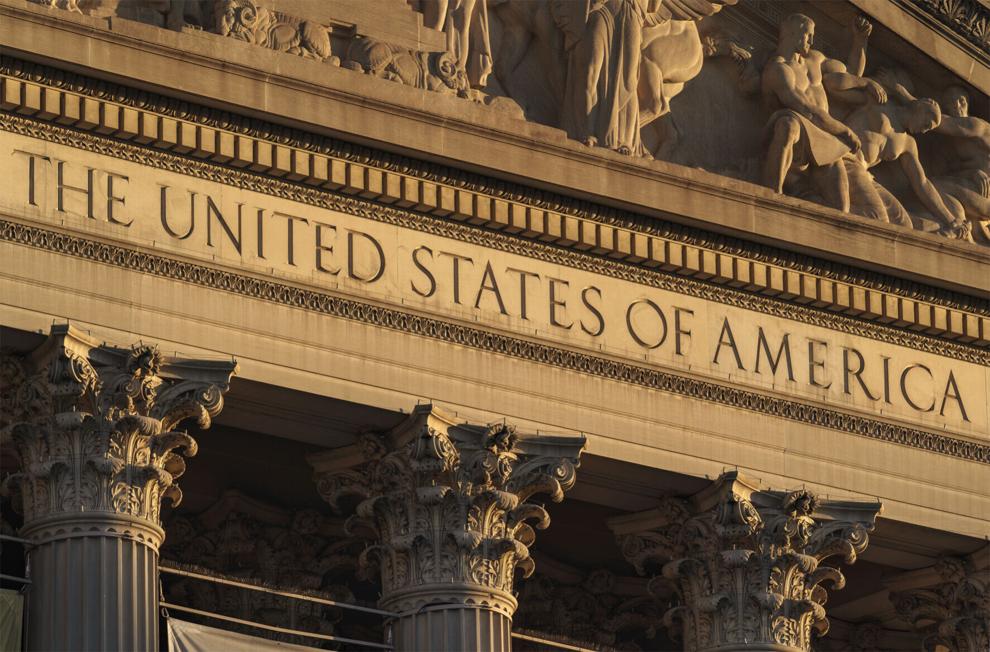 December 2021
NARA "continued to make requests" for records it believed to be missing for several months, according to the affidavit. Around late December 2021, a Trump representative informed the agency that an additional 12 boxes of records that should have been turned over had been found at the former president's Mar-a-Lago club and residence and were ready to be retrieved.
Jan. 18, 2022
NARA received 15 boxes of presidential records that had been stored at Mar-a-Lago — 14 of which, it would later be revealed, contained classified documents. The documents were found mixed in with an assortment of other material, including newspapers, magazines, photos and personal correspondence.
In total, the boxes were found to contain 184 documents with classified markings, including 67 marked confidential, 92 secret and 25 top secret. Agents who inspected the boxes also found special markings suggesting they included information from highly sensitive human sources or the collection of electronic "signals" authorized by a court under the Foreign Intelligence Surveillance Act.
Feb. 9, 2022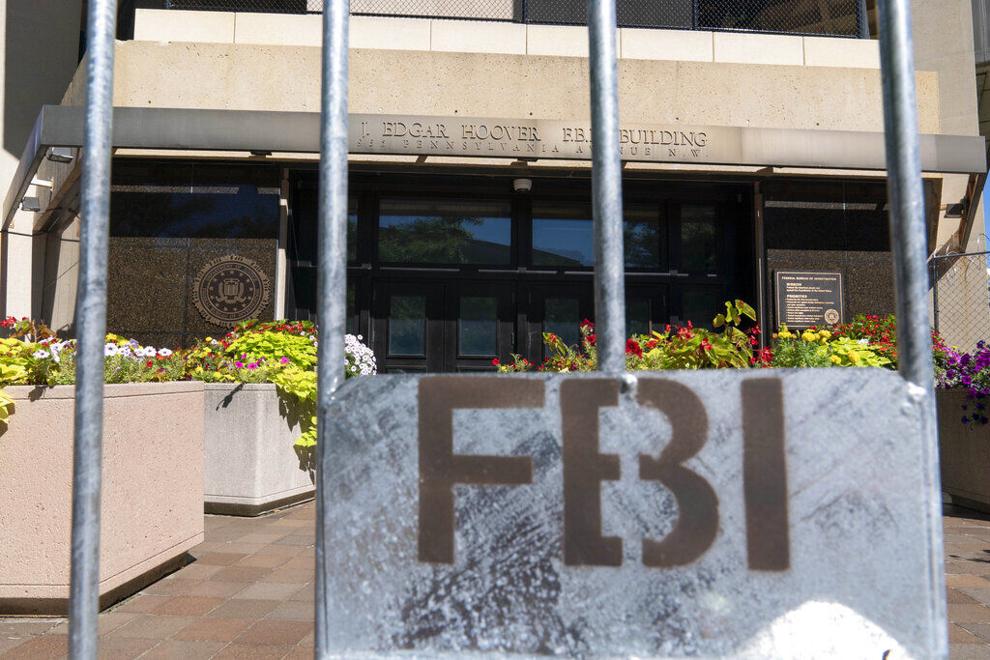 Feb. 18, 2022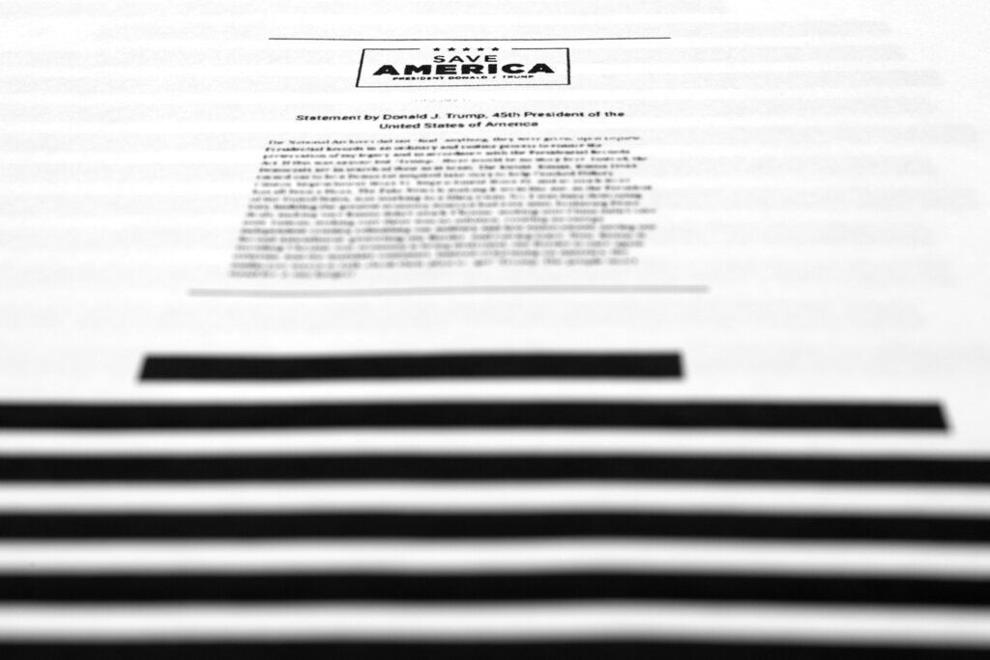 Feb. 19, 2022
NARA revealed in a letter to a congressional oversight committee that classified information was found in the 15 recovered boxes and confirmed the Justice Department referral.
Trump's Save America PAC released another statement insisting, "The National Archives did not 'find' anything," but "were given, upon request, Presidential Records in an ordinary and routine process to ensure the preservation of my legacy and in accordance with the Presidential Records Act."
April 12, 2022
NARA informed Trump of its intent to provide the documents to the FBI, at the request of the Justice Department. A Trump representative requested an extension until April 29.
April 29, 2022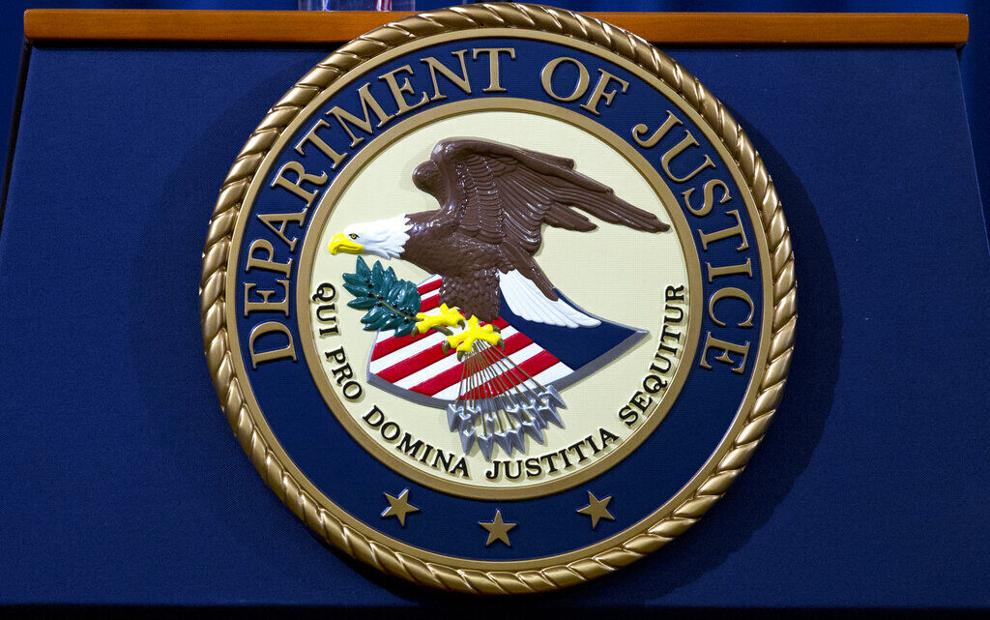 May 10, 2022
NARA informed Trump's lawyers that it would provide the FBI access to the records as soon as May 12.
May 11, 2022
The Justice Department issued a subpoena for additional records.
June 3, 2022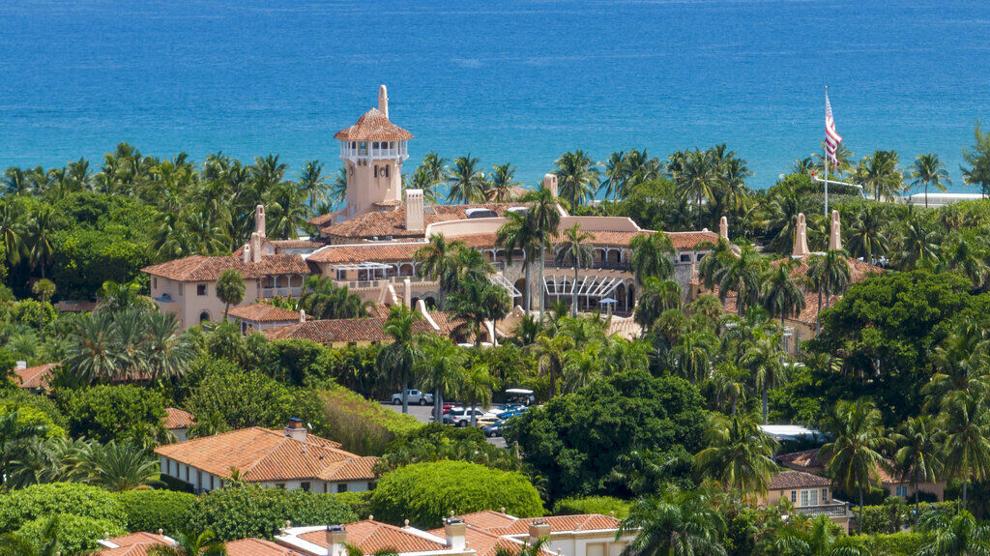 June 8, 2022
The Justice Department sent a letter to Trump's lawyer requesting that the storage room be secured, and that "all of the boxes that were moved from the White House to Mar-a-Lago (along with any other items in that room) be preserved in that room in their current condition until farther notice."
Aug. 5, 2022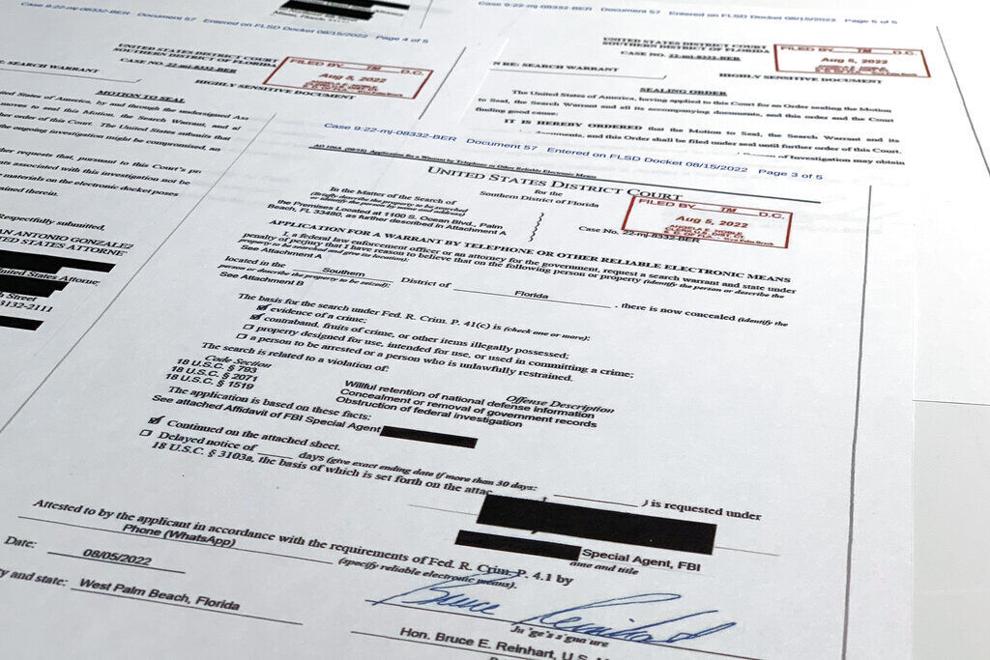 Aug. 8, 2022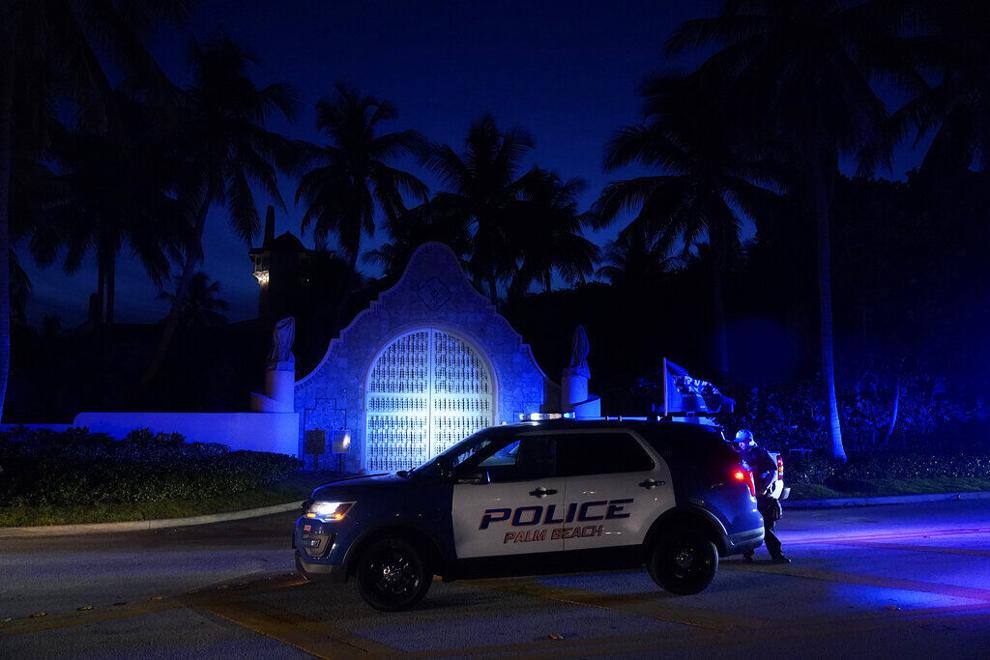 Aug. 12, 2022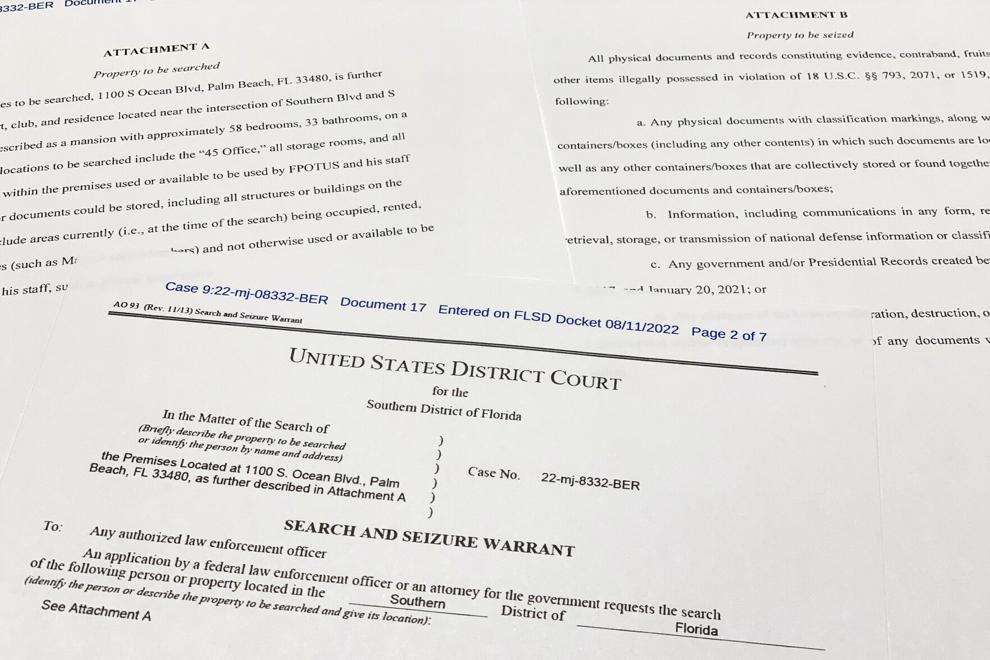 Aug. 30, 2022