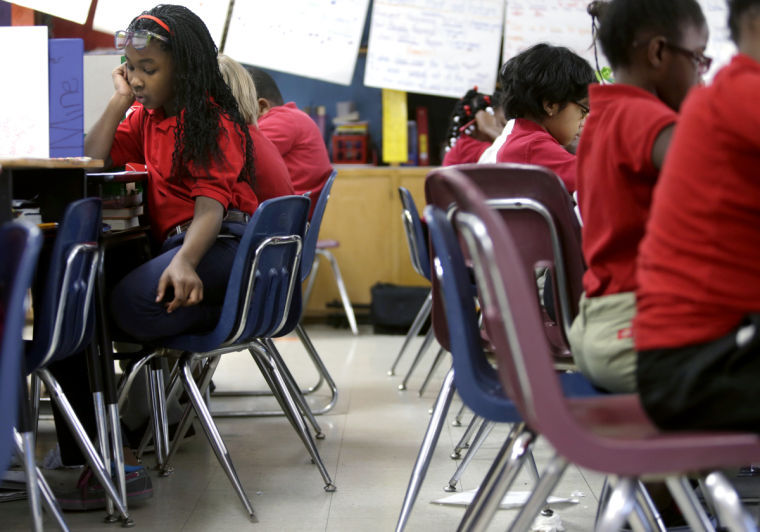 UPDATE: The State Department of Education contacted me today to say they thought my blog was "misleading." Here is the blog published this morning. At the end, it is updated to include the department's email to me. They granted permission for me to publish their email. As I note in the blog, I appreciate their response, although I don't entirely agree with it.
---
This morning, I made a quick run through sample questions of the Reading Sufficiency Act.
As you probably know, this is the test that third graders take. Fail this test and you don't advance to fourth grade, unless you fall under the category of some narrow exemptions.
Now for the embarrassing part: I missed two out of six! (Probably shouldn't admit that as an editor.)
The story was about pelicans. On question No. 1, I can tell you not to answer D. Seemed like a good one to me. I was going a little fast, and probably could have gotten it right if I had slowed down. (That's my excuse and I'm sticking to it.) But I still think my answer was decent.
I've got an issue with No. 4, though. There are two good answers: C and D. I studied that one for a moment and finally guessed ... incorrectly. I won't give away the answer. Take the test and see for yourself. I don't think I'm alone on this one (he wrote with a sense of desperation).
Thankfully, I'm only embarrassed and frustrated. For third graders, there's a lot more at stake than pride.
UPDATE: This afternoon, I received an email from Tricia Pemberton, the assistant director of communications with the State Department of Education.
She said it was misleading for me to write that I missed two questions on the third-grade reading test.
"He missed two questions from sample test items that were taken out of the context of the standard that was being reinforced," she wrote.
Here is what she sent in the email:
"I think what is perhaps tripping people up is that these questions and answers were given without adding in the context of the standard being taught.
"Q. 4, for instance - the standard being taught is to distinguish between fact and opinion in a nonfiction text.
"Q.5 and Q. 6 are from Standard 6 1.d. Use the title page, table of contents, glossary, chapter headings, and index to locate information.
"You will notice that when you look at the questions in the guide, the standard being taught precedes the list of questions from different passages. That's why it jumps back and forth between different passages and doesn't give you the questions right after the reading passage. On the actual test, students will just see the reading passage and then the questions. They won't be jumping back and forth like that."
I'm not sure I agree with her statement, but I'm glad she shared her opinion on this. 
We published one passage of text and followed with six questions relating to that passage. We did not include the education standards that the questions addressed. (I still think question No. 4 is flawed, and I wasn't a fan of No. 1, either. But I have Facebook friends who got them all right.)
I appreciate that she read the blog and responded. 
---
---
Be the first to know
Get local news delivered to your inbox!