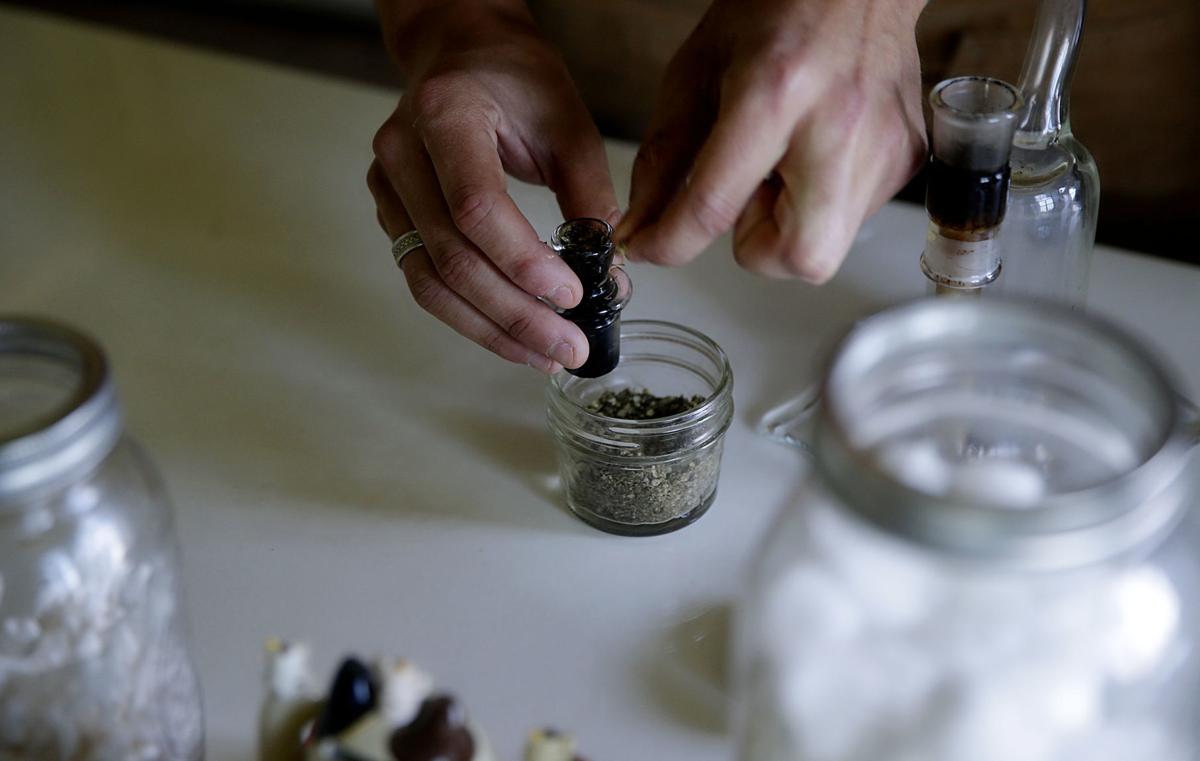 Would-be patients in the Tulsa area have few options for providers able and willing to sign medical marijuana recommendations, and that may be due to major health care systems telling their doctors not to talk to patients about cannabis treatment options.
Individuals seeking patient licenses are reporting that they've been turned away from their primary care providers within the Saint Francis and Oklahoma State University Medical Center systems.
A Saint Francis Health System spokeswoman said in a statement: "Warren Clinic's provider contracts and our hospitals' bylaws require that physicians follow both state and federal laws governing the practice of medicine. … To this end, Warren Clinic physicians and providers are not able to endorse or promote the use of cannabis with their patients."
"Schedule I drugs lack clinical evidence for therapeutic purposes," a statement from OSU Medical Center states. "To this end, OSUMC physicians and providers are not able to endorse or promote the use of cannabis with their patients."
Integris and Hillcrest health care systems have a more open policy regarding how their physicians handle patients and medical marijuana, with the former allowing the decision to be made by individual providers.
"Should an INTEGRIS physician decide to recommend medical marijuana for a patient, the physician will comply with recommendation requirements included in the law. INTEGRIS believes it is within the physician's discretion and clinical judgment to determine the presence of a medical condition(s) for which a patient is likely to receive therapeutic or palliative benefit from the use of medical marijuana," a spokeswoman said in a written statement.
Hillcrest, under which Tulsa's Utica Park Clinic sites fall, allows only specific physicians to recommend medical marijuana.
"It is the policy of Utica Park Clinic to prohibit employed providers from completing medical marijuana certificates. The exception to this policy includes board-certified hematologists or oncologists, palliative care physicians and pain management physicians; these types of providers are authorized to complete medical marijuana certificates on a case-by-case basis.
"We are exploring other pathways for medical exceptions, such as patients with refractory seizures. This policy will evolve as the Oklahoma law evolves."
St. John Health System also said its doctors will not sign medical marijuana recommendations.
The Oklahoma Medical Marijuana Authority last week released a list of 38 physicians across the state who have registered as providers willing to recommend medical marijuana for patients. OMMA said in a statement that the list was being released "as a courtesy to potential OMMA applicants" whose own doctors may be unwilling to sign a recommendation.
Only nine physicians in the Tulsa area, most of them in Broken Arrow, have registered with OMMA so far.
Dr. Katrina Crader, an M.D. at UKPsych clinic in south Tulsa, is among those who registered. She treats patients with anxiety, addictions, post-traumatic stress disorder, insomnia, chronic pain and cancer.
"I was seeing more and more that patients who tried medical marijuana were on less medication for their anxiety and were not getting addicted to opioids or benzos (such as Valium, Xanax and Ativan)," Crader said. "They found the medical marijuana by itself was more than enough to control both their addictions and their anxiety. So I thought, 'This is something I need to do for my clients.' "
"We're here to educate and make sure it's used properly, like any medication," she said. She estimates that only about 1 in 20 of her patients is educated enough to treat their conditions with medical marijuana without medical supervision.
---
Find a registered doctor on this Google map:
---
The Oklahoma City metropolitan area seems better covered than the Tulsa area, with seven doctors in Oklahoma City and eight in Edmond willing to recommend medical marijuana. Yukon and Bethany also have three providers.
The area near the Kansas border and the southeast corner of the state seem poorly serviced, with the remaining providers in Guymon, Hollis, Muskogee, Poteau, Sallisaw, Sulphur, Tahlequah and Tishomingo.
Crader said she can understand why so many physicians and their employers may want to stay out of the medical marijuana business, citing problems that can arise from excessive THC intoxication.
"There are few, if any, clinical trials comparing medical marijuana to known medical standard practices or evidence-based guidelines, which limits a physician from recommending medical marijuana," Hillcrest said in its statement, adding that "marijuana remains a schedule I drug, and as such, there have been federal repercussions (for) physicians, including suspension or revocation of their medical license, that have been reported nationally."
Anna Codutti 
918-581-8481
Twitter: @annacodutti