Live updates - 2 p.m.: Eastbound traffic reopened on the Will Rogers Turnpike after a closure that lasted nearly two hours earlier Wednesday, OHP reported.
Skiatook Public Schools was early in announcing district closures Thursday.
10 a.m.: Power has been restored for nearly all customers in the south Broken Arrow outage, according to PSO.
Fewer than five customers are still without power and can expect power to be restored by 1 p.m., according to PSO.
9:45 a.m.: Power outages in Muskogee have been reduced to about 160 customers, OG&E reported.
About 93 customers can expect power to be restored by 12:30 p.m., but about 60 customers may have to wait until tomorrow, according to OG&E.
For 63 customers in southeast Muskogee, OG&E said power is expected to be restored by 5 p.m. Thursday, February 11.
9:15 a.m.: City of Tulsa brine and salt materials "are in good supply at this time," officials said after brine crews worked overnight.
"In large part, all of the main arterial streets are treated and are passable at this time. Crews are spot treating turn lanes and other areas as needed. Drivers and pedestrians are urged to practice caution, as some slick spots may be present," a news release states.
The south Broken Arrow power outage is reduced to about 1,700 customers. 
Those customers are expected to remain without power until about noon, according to PSO.
8 a.m.: The Will Rogers Turnpike in Rogers County has been closed for eastbound traffic early Wednesday due to a jackknifed semi tractor-trailer rig.
The Oklahoma Highway Patrol reported the accident around 7:40 a.m. when eastbound lanes were closed at mile marker 256.
7:30 a.m.: OG&E has reported a power outage for about 1,100 customers in southeast Muskogee. Restoration is expected around 10 a.m., OG&E reports.
A power outage has been reported for about 3,000 customers in the southernmost areas of Broken Arrow and western Coweta. 
According to Public Service Company Oklahoma, repairs are expected after 10:30 a.m. and noon after multiple widespread outages were reported starting after 6:30 a.m.
The city of Tulsa said refuse and recycling pickups would not be made Wednesday "due to manpower issues plus slick neighborhood streets." 
Tulsa Health Department canceled vaccination clinics early Wednesday, as well.
6:30 a.m.: A winter weather advisory is in place through 6 a.m. Thursday, according to National Weather Service Tulsa.
Broken Arrow, Jenks, Sand Springs, Owasso, Collinsville, Sapulpa, Skiatook schools announced weather-related closures Wednesday.
Catoosa, Claremore and Coweta are among districts using the day for distance learning.
The Tulsa Library system announced curbside services at all locations would be closed Wednesday, as well as its AskUs hotline. 
---
The story below published in Wednesday's Tulsa World:
Another blast of arctic air is going to keep Tulsa's temperatures below freezing for at least the next week, meteorologists at the National Weather Service said.
Freezing drizzle and ice are possible Tuesday night with accumulations expected to stay below a tenth of an inch. While precipitation will be minimal, the low temperatures are going to keep any accumulation in place, causing hazardous driving conditions for Wednesday, said Pete Snyder, meteorologist at National Weather Service Tulsa.
"With temperatures as cold as they are, it doesn't take much to make the roads dangerous," Snyder said.
He said the best thing for people to do as they make their commutes to work is to drive slowly and be aware of the situation.
On Monday, Snyder said, "people weren't aware," Snyder said.
The below-freezing temperatures are also a concern for Tulsa's homeless outreach groups.
Housing Solutions, a nonprofit dedicated to minimizing homelessness in Tulsa, said outreach teams from several area organizations are working across the city to offer transportation to shelters. Those outreach teams are also providing supplies to those wanting to shelter in place.
Housing Solutions encourages concerned Tulsans who see someone in need of shelter to use the outreach request on the Housing Solutions website at https://bit.ly/370AuE2.
Shelters around the city are opening additional space while maintaining COVID restrictions, Housing Solutions said.
The city of Tulsa has two warming stations available for those trying to get out of the cold: John 3:16 Mission at 506 N. Cheyenne and The Salvation Army Center of Hope at 102 N. Denver Ave. Both are open 24 hours and have capacity limits in place.
The city also has an overflow shelter at the former juvenile detention center for individuals experiencing homelessness. It is currently serving an additional 57 people due to the extreme weather, maxing out the capacity at 116, the City said in a statement.
Warm meals prepared by Iron Gate continue to be provided daily.
The bitter cold is going to take awhile to move out, Snyder said, complicated by more chances for precipitation the rest of the week.
Wednesday may bring some sleet; Thursday has a slight chance of more drizzle; and Friday, Saturday and Sunday could see some snow flurries, Snyder said.
Friday night, the temperatures could get down to 10 degrees, and Saturday's high is only 14 degrees, with the low around 0 degrees.
---
Featured video
Photos: Tulsa and surrounding communities get hit by icy weather Monday
Photos: Tulsa and surrounding communities get hit by icy weather
Cold Weather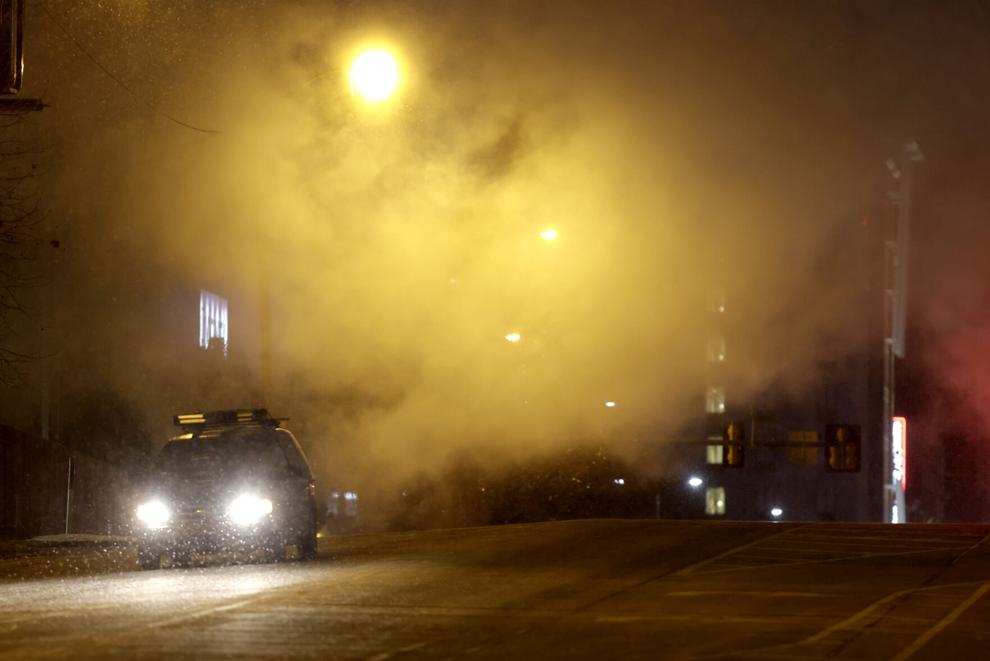 Weather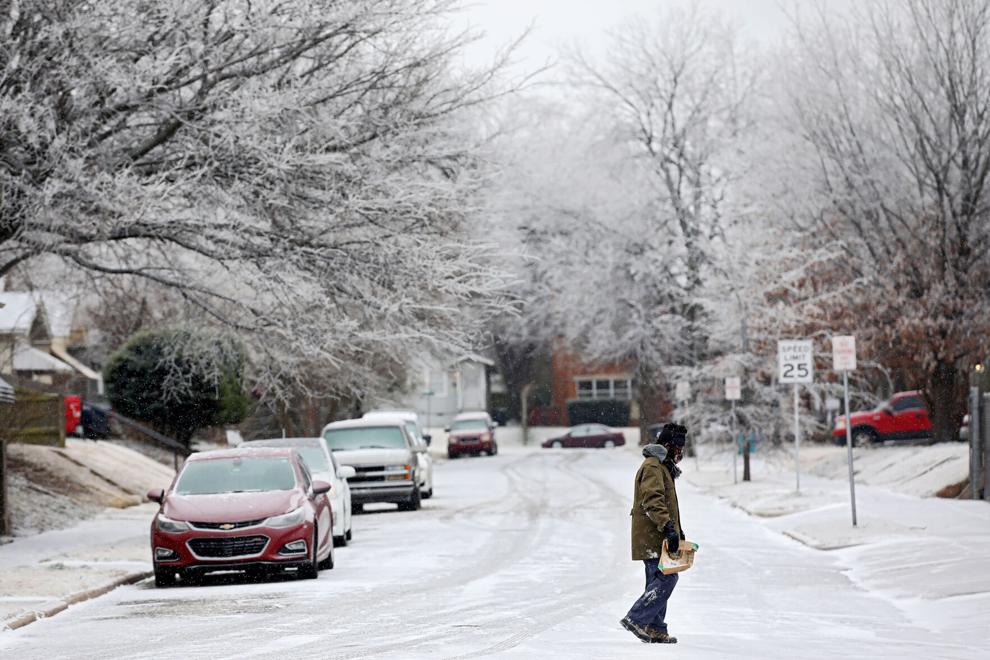 Weather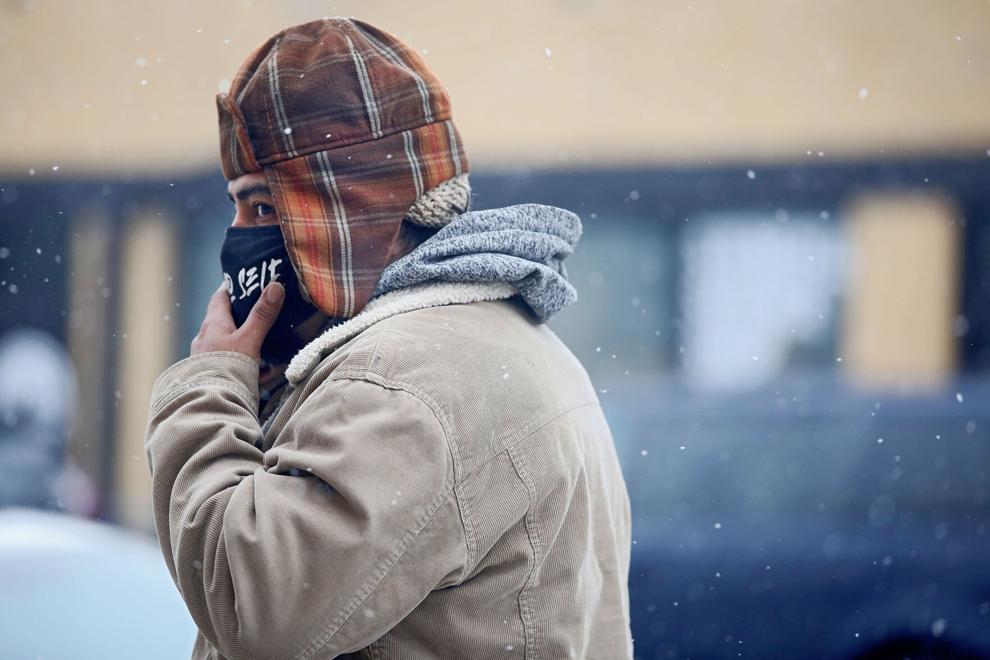 Weather
Weather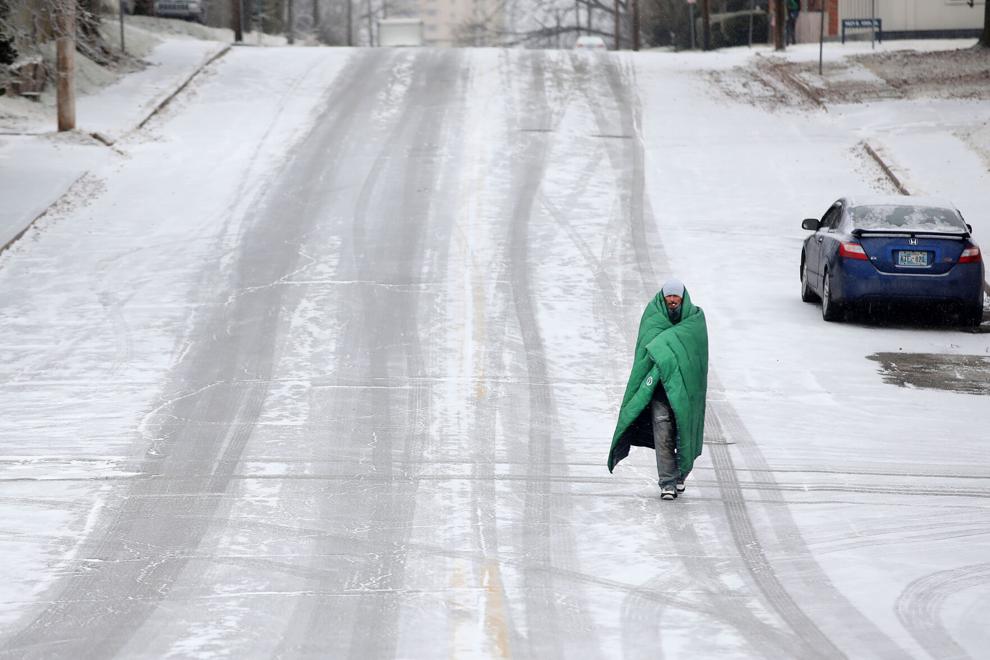 Weather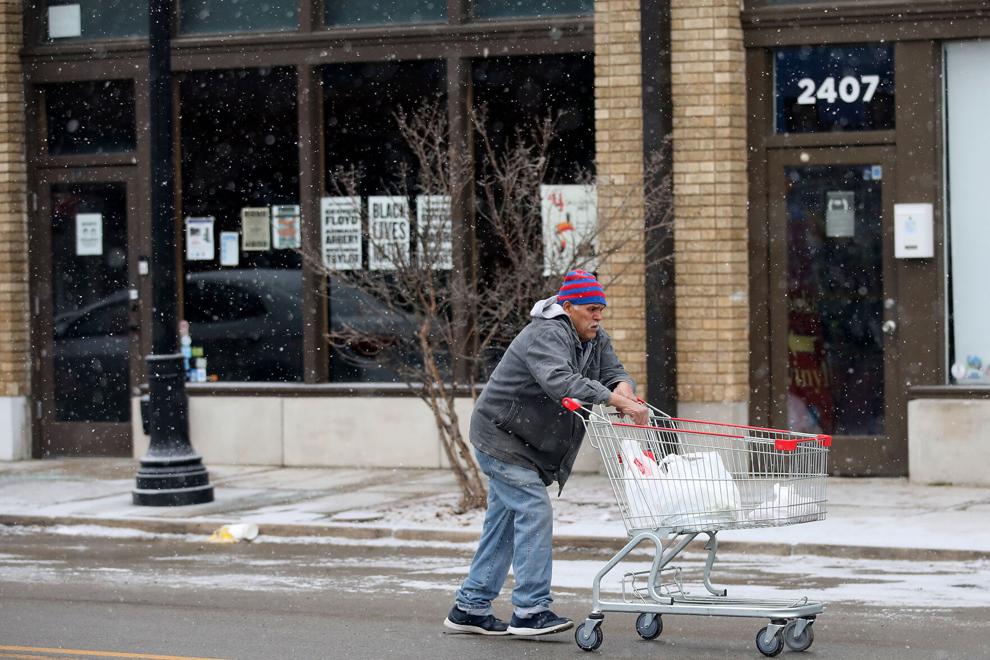 Weather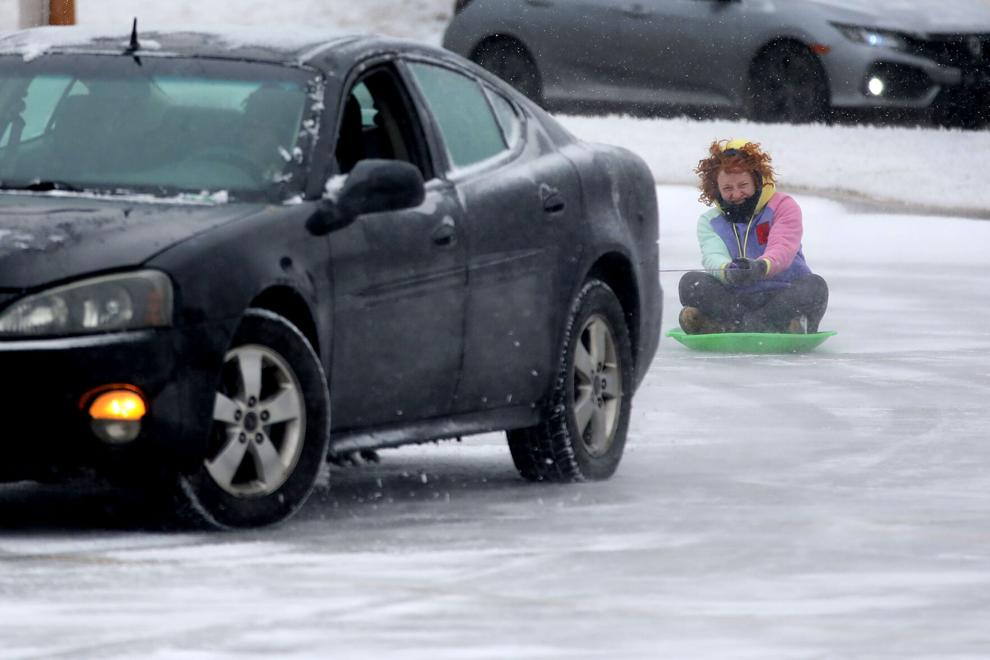 Weather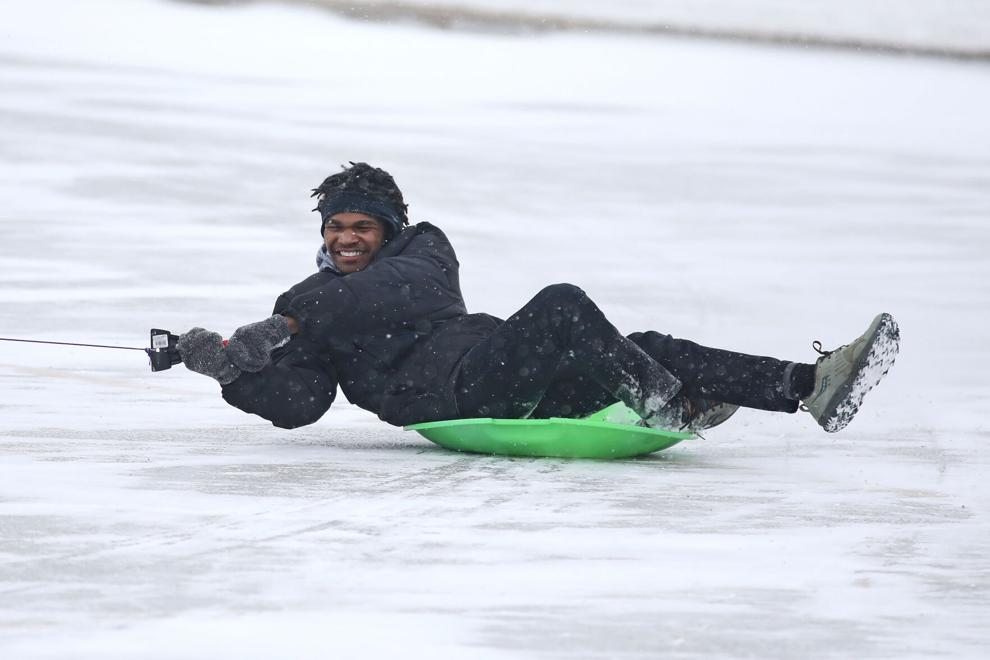 Weather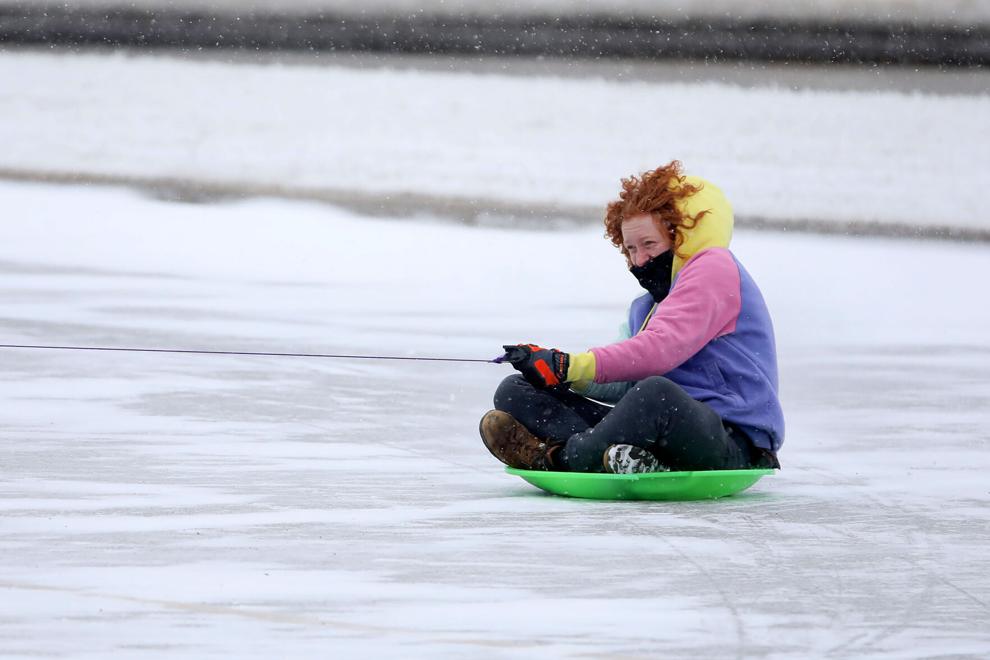 Icy feature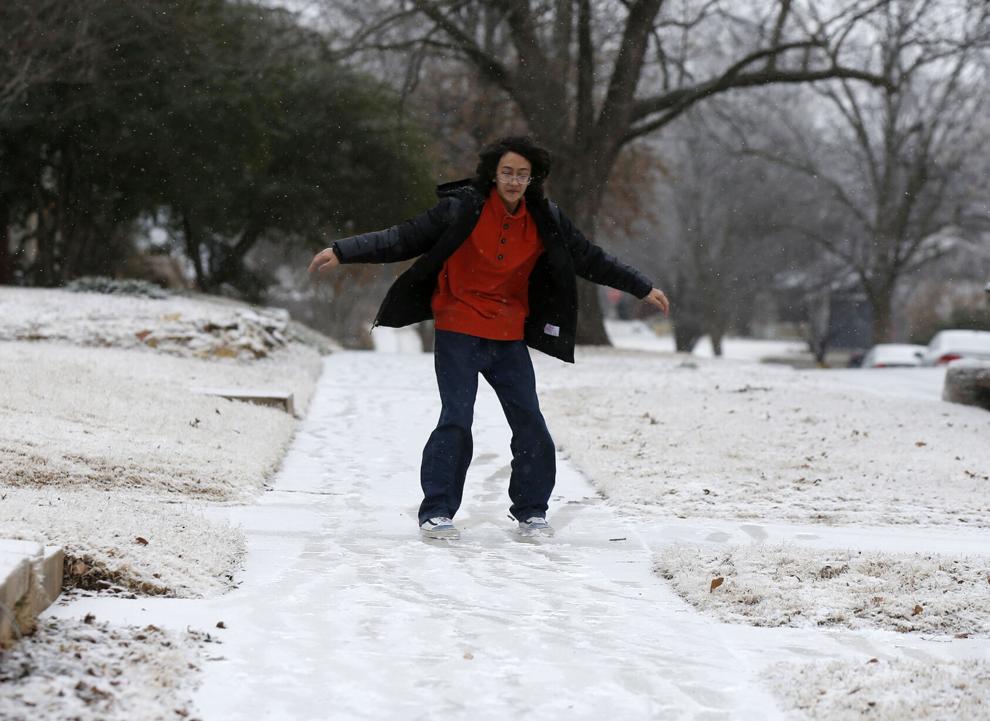 Weather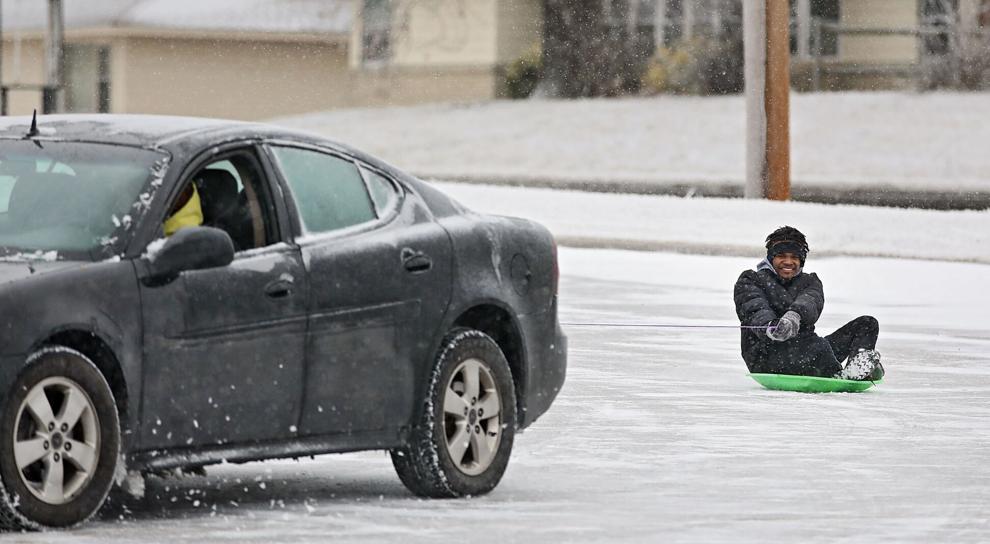 Weather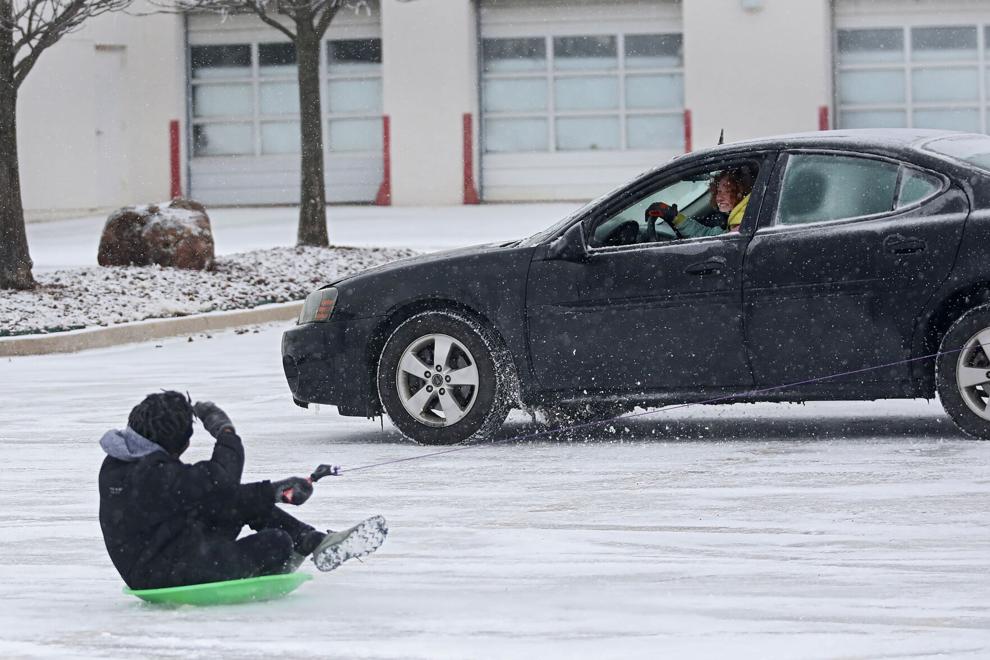 Weather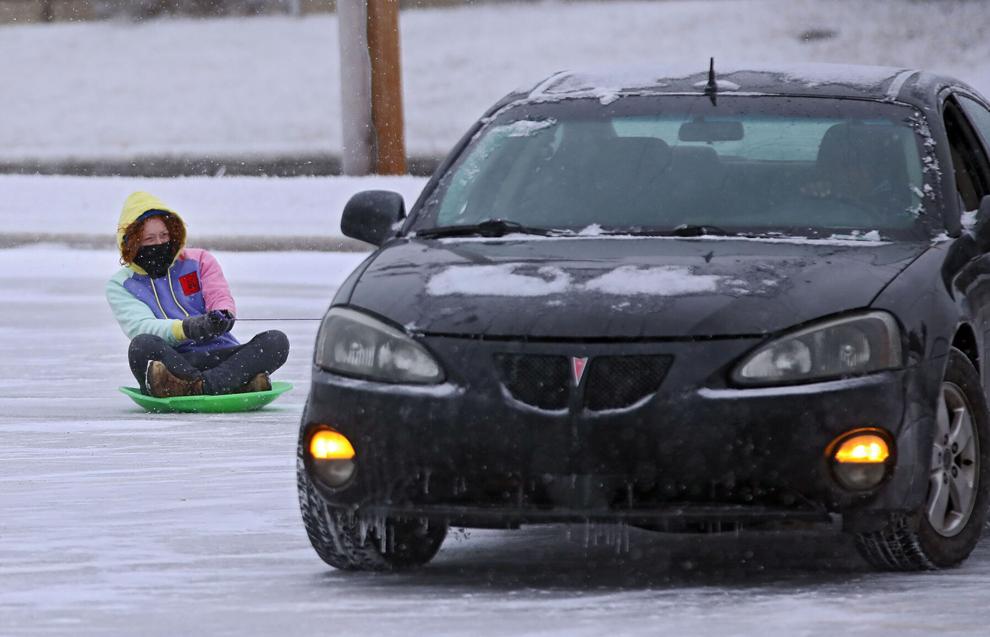 Weather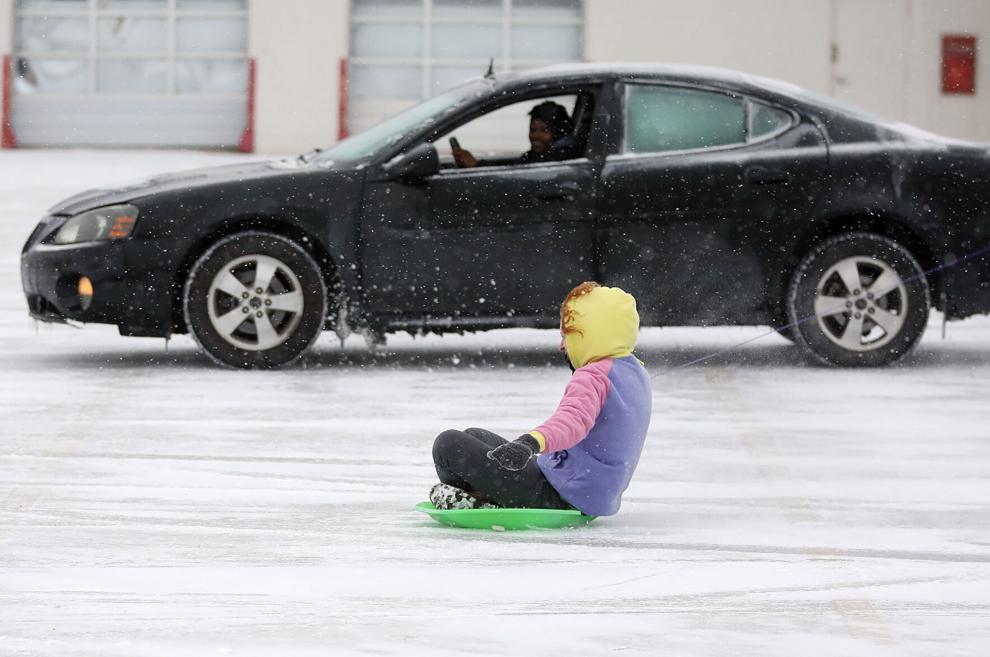 Icy feature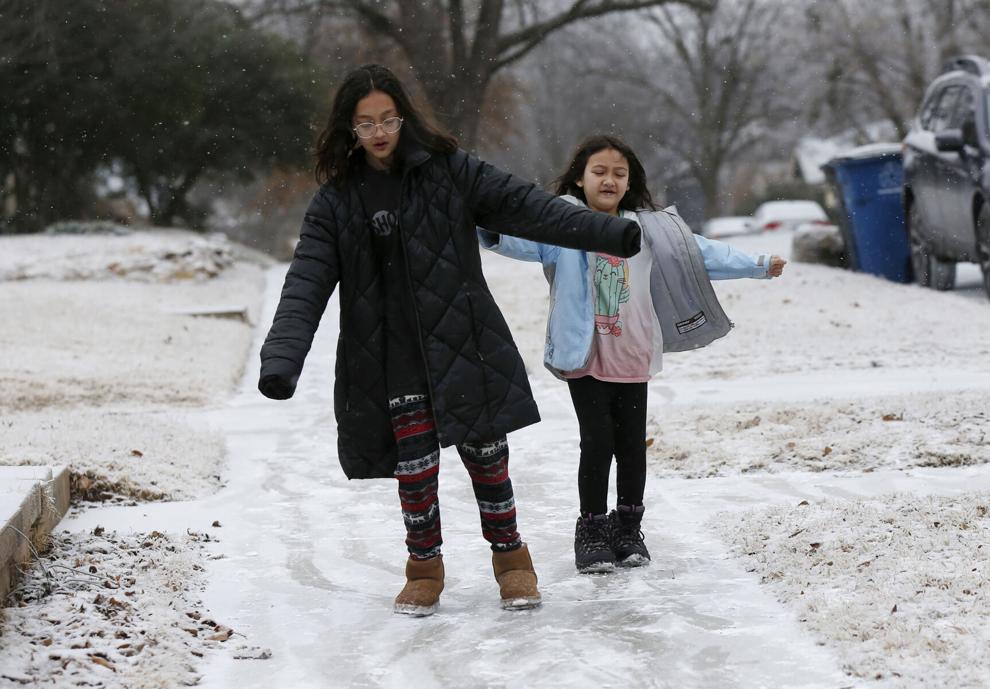 Frost Features
Frost Features
Frost Features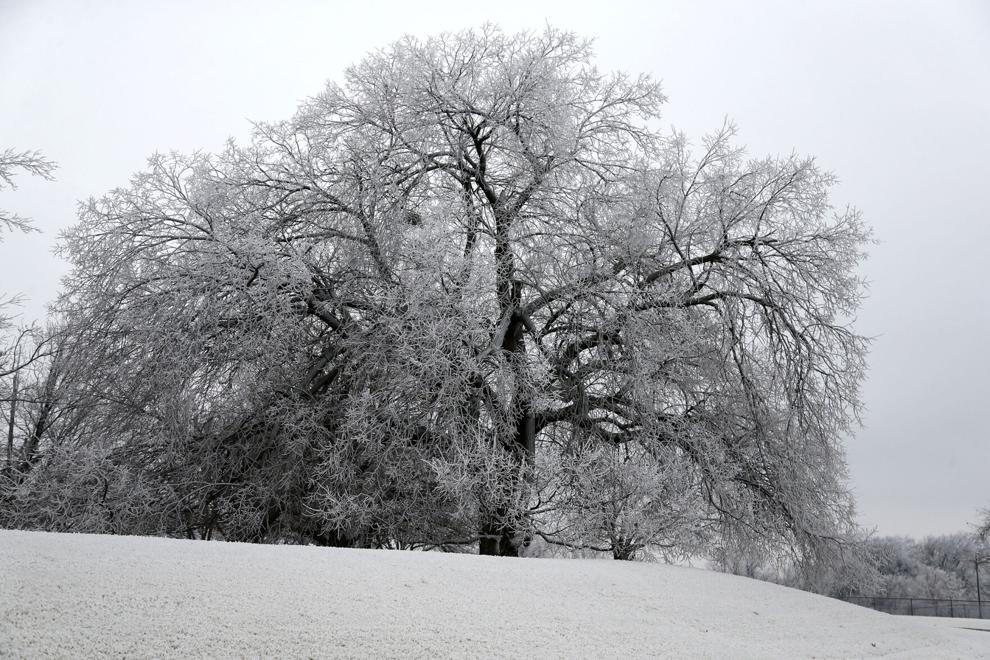 Frost Features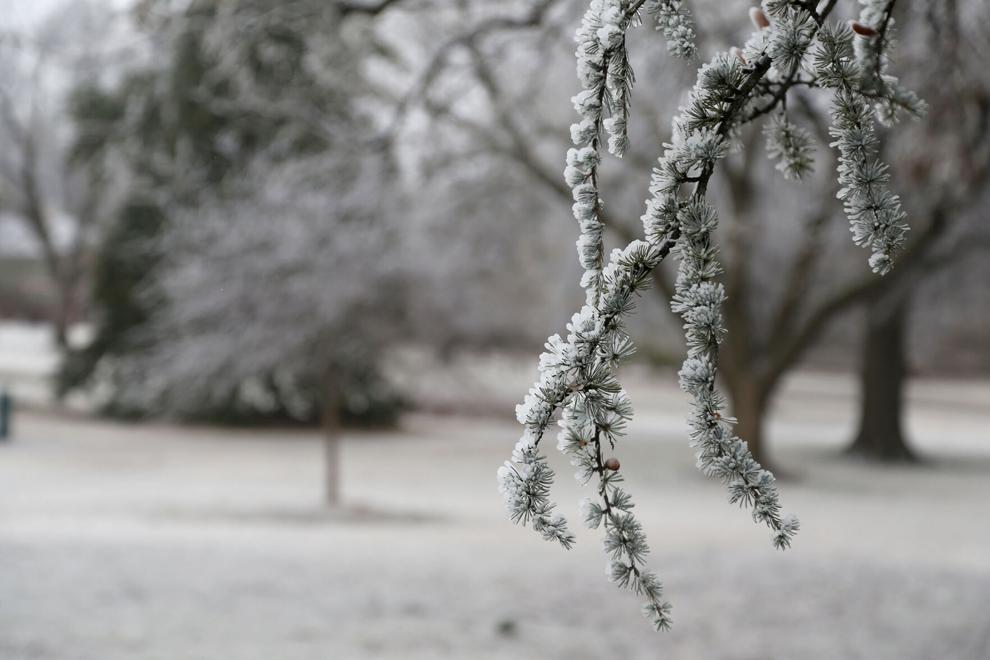 Icy Weather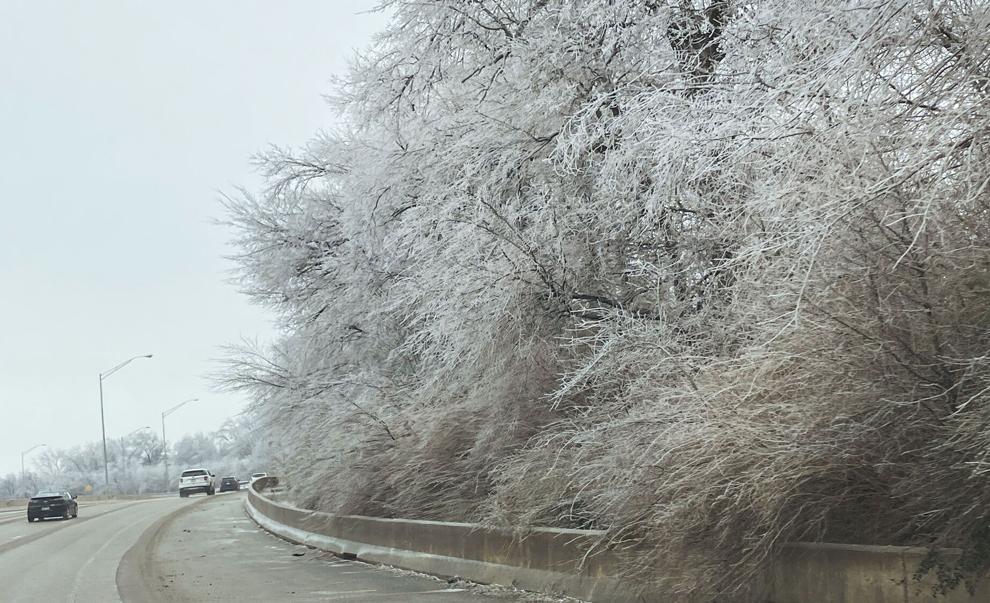 Ice
Ice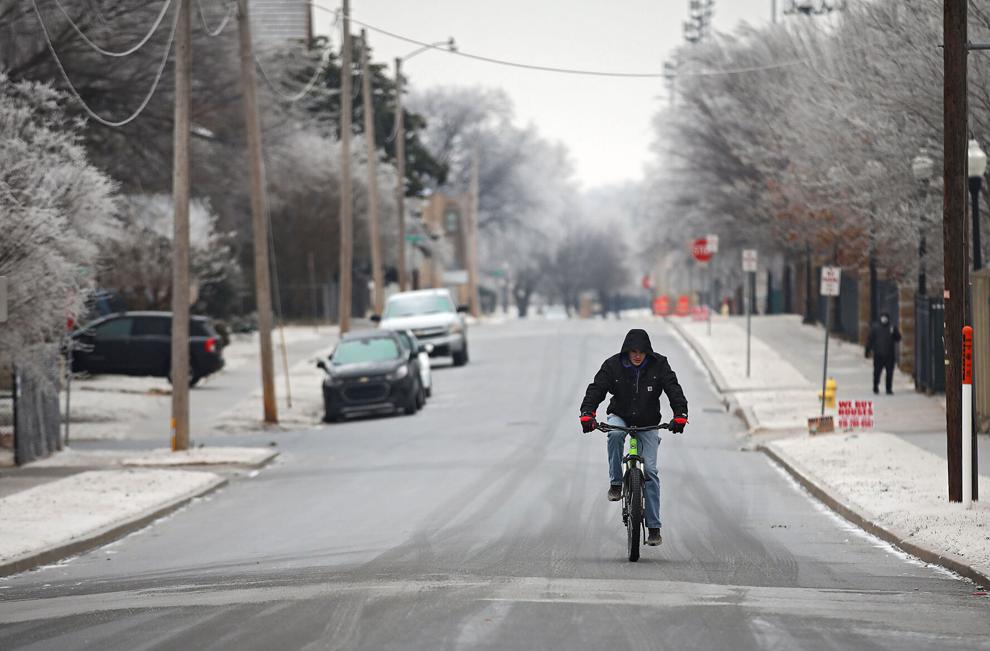 Ice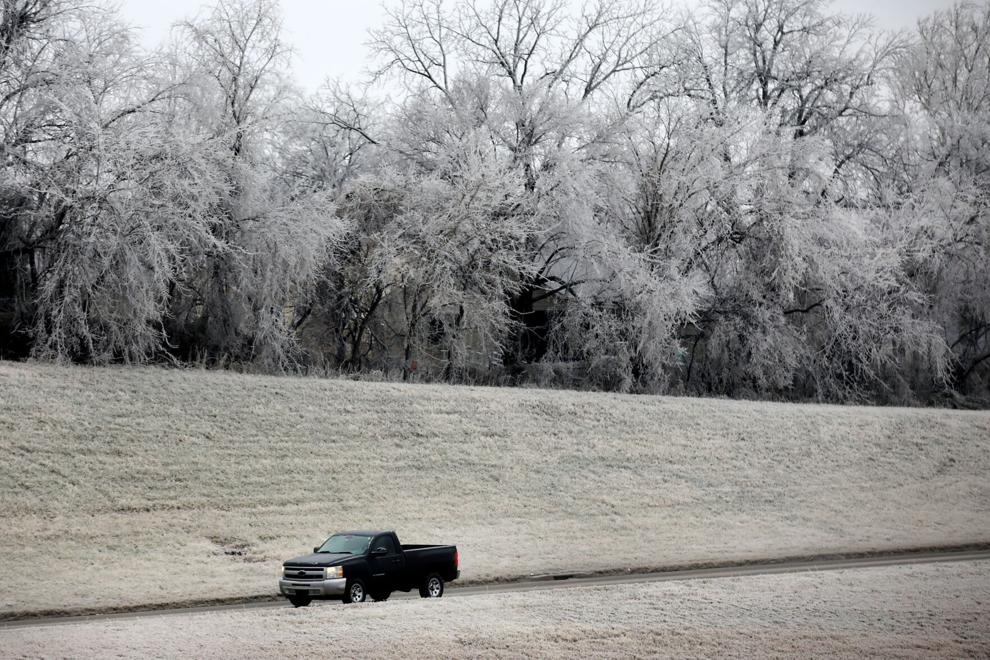 Ice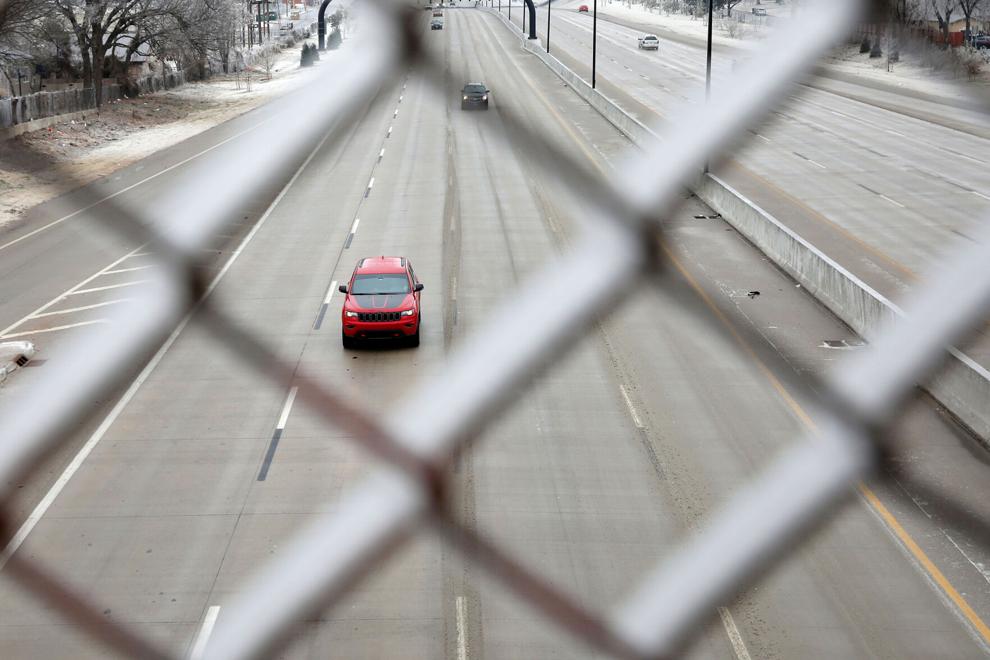 Ice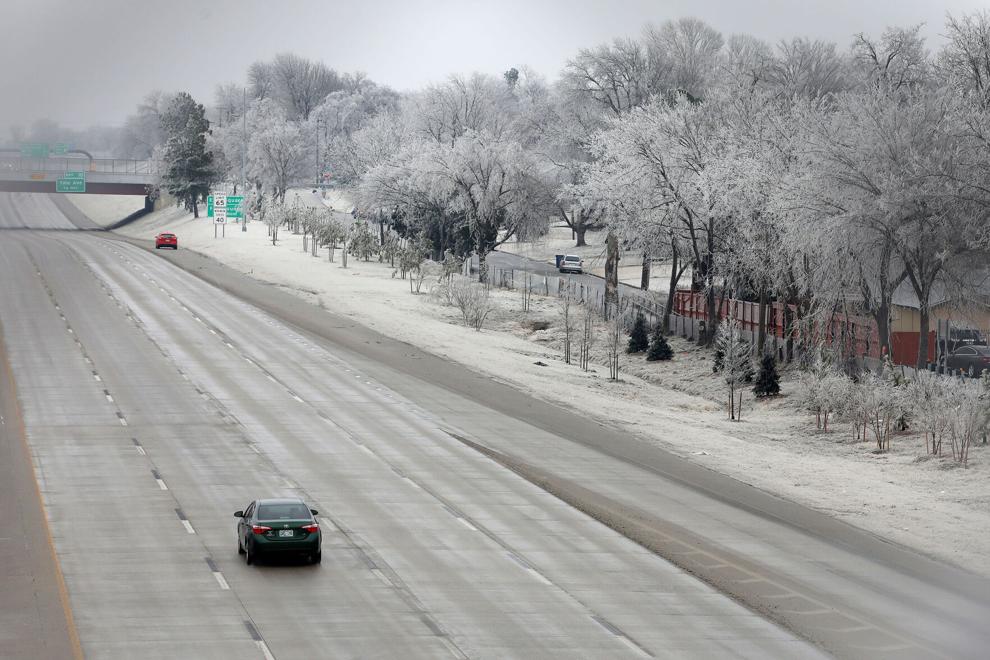 Ice in Tulsa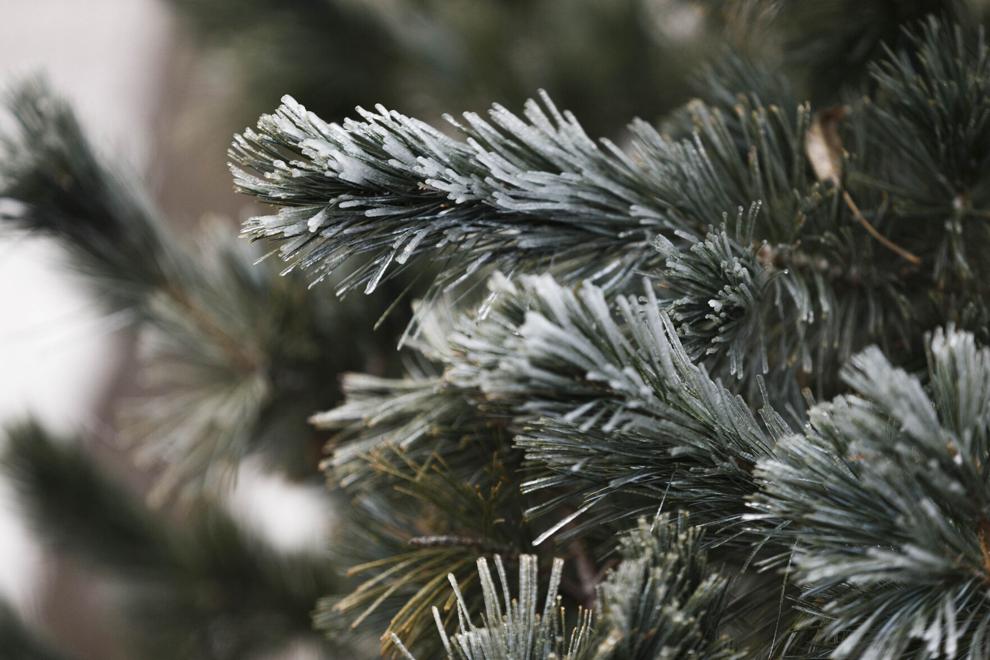 Ice in Tulsa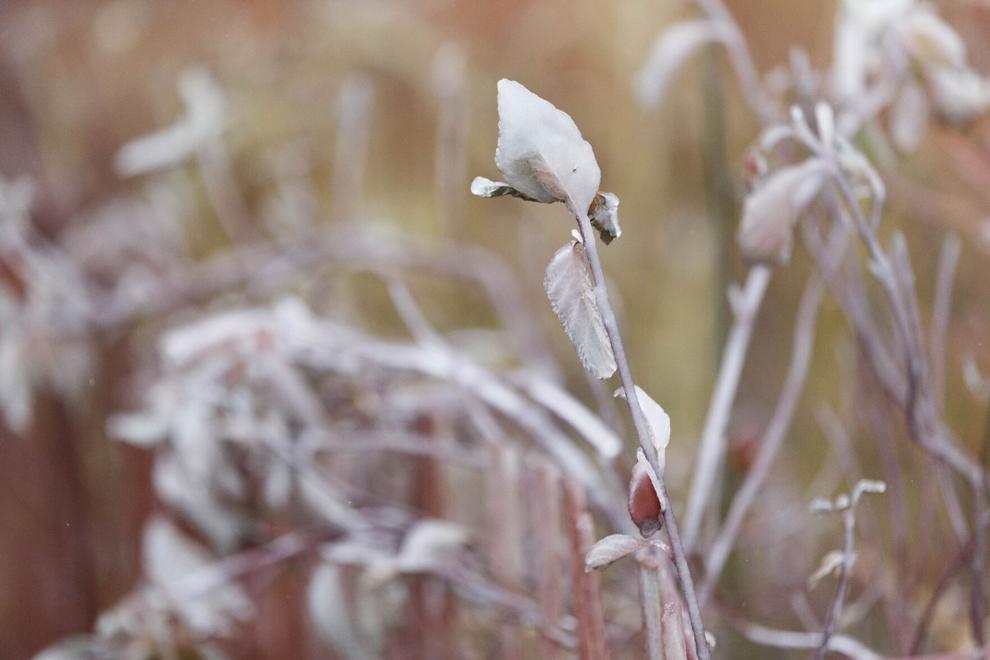 Ice in Tulsa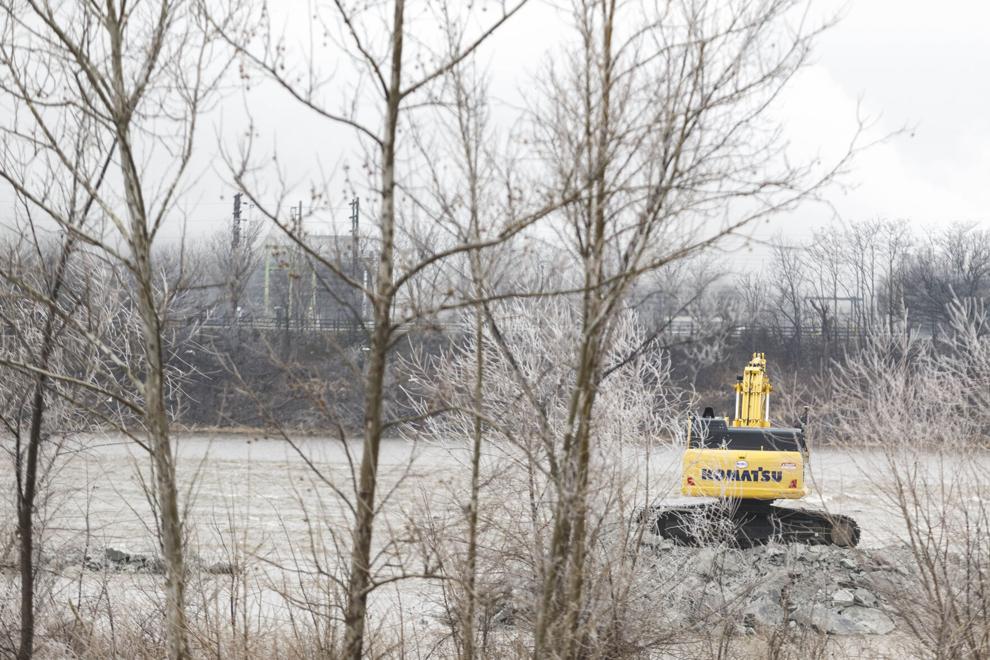 Ice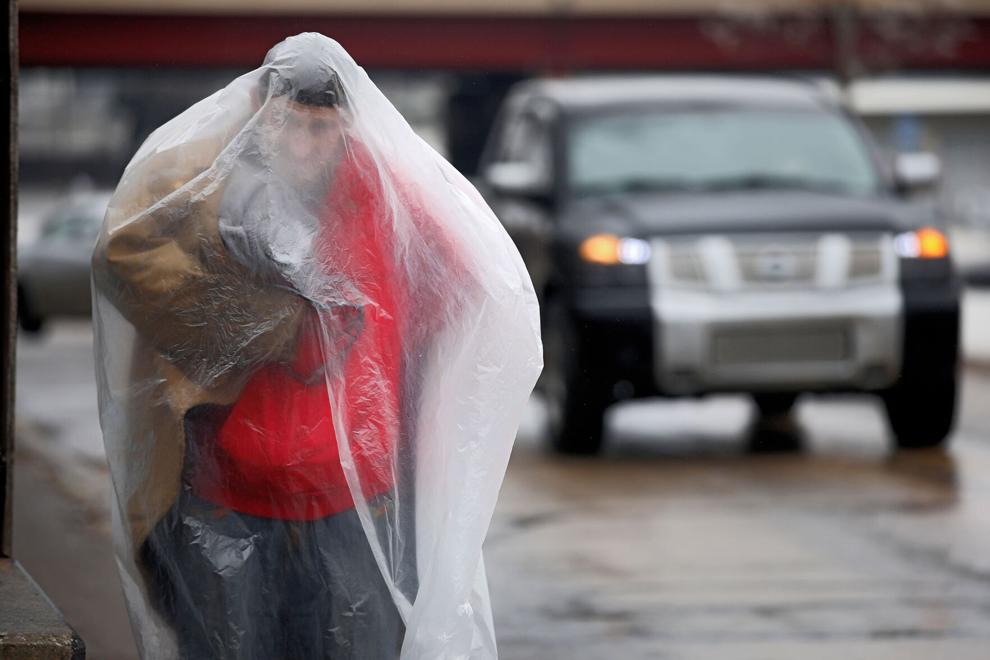 Ice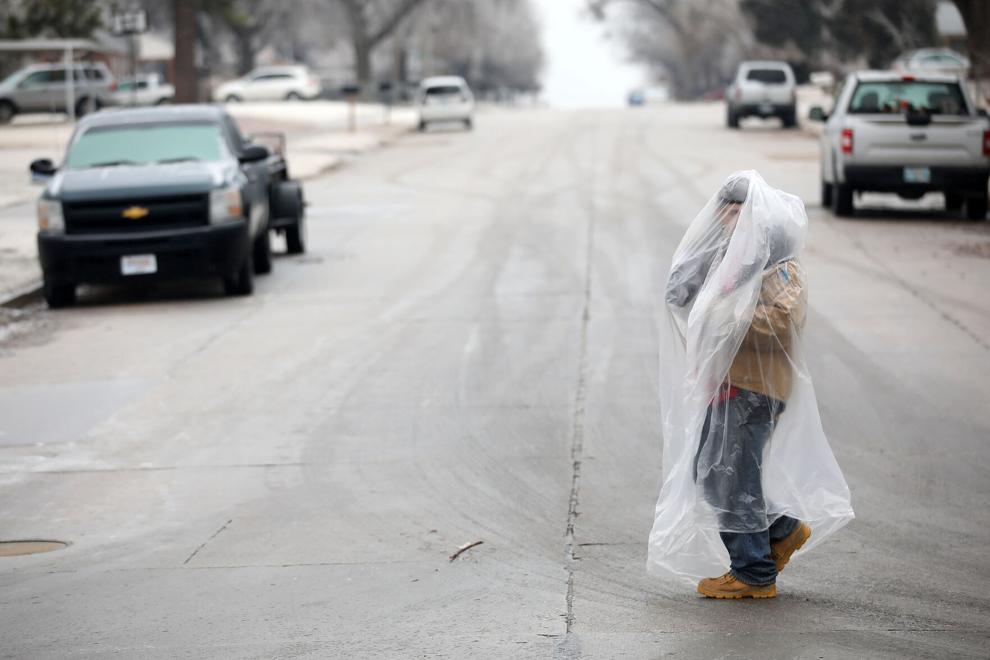 Ice
Ice in Tulsa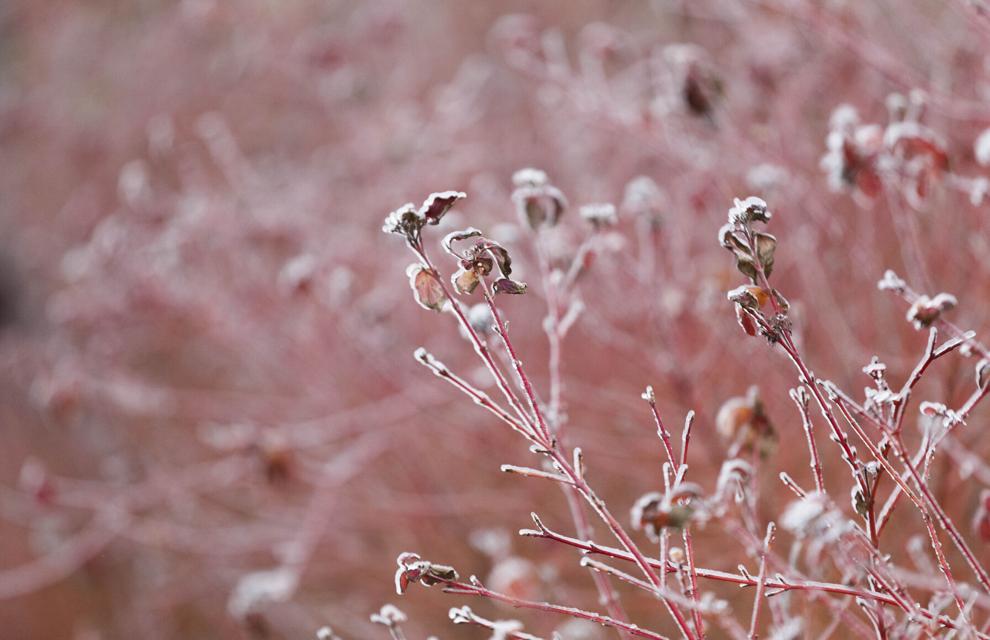 Ice in Tulsa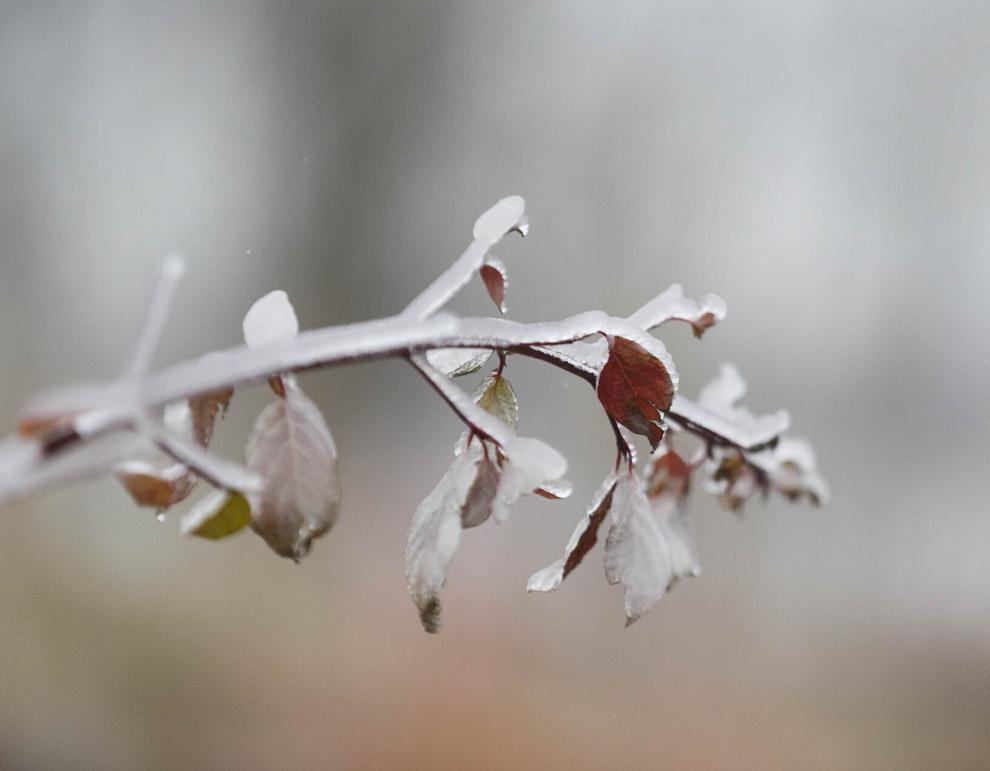 Voting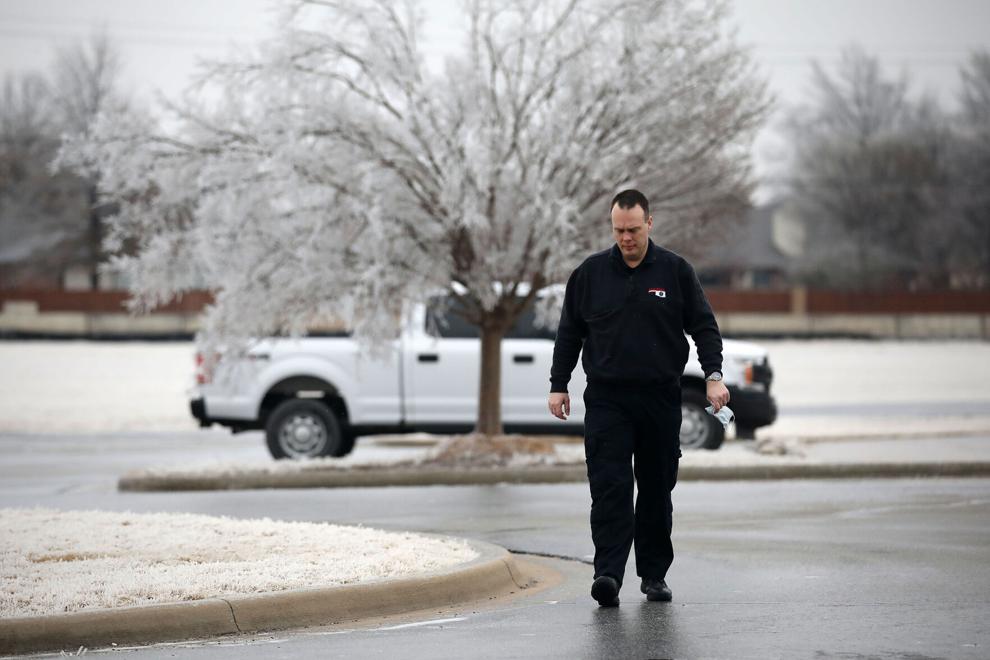 Voting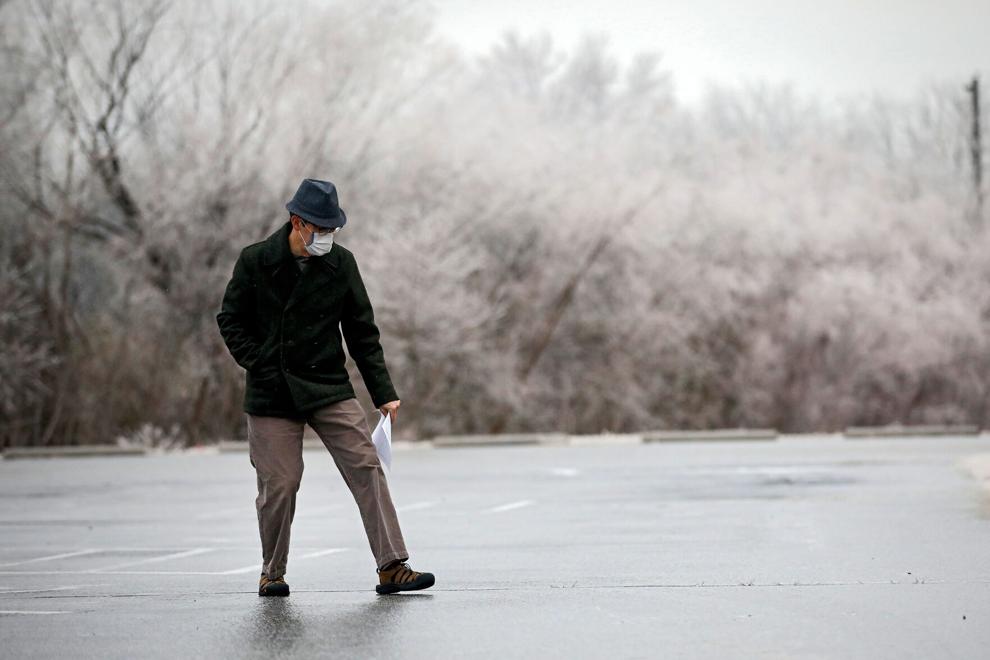 Vulnerable in the Cold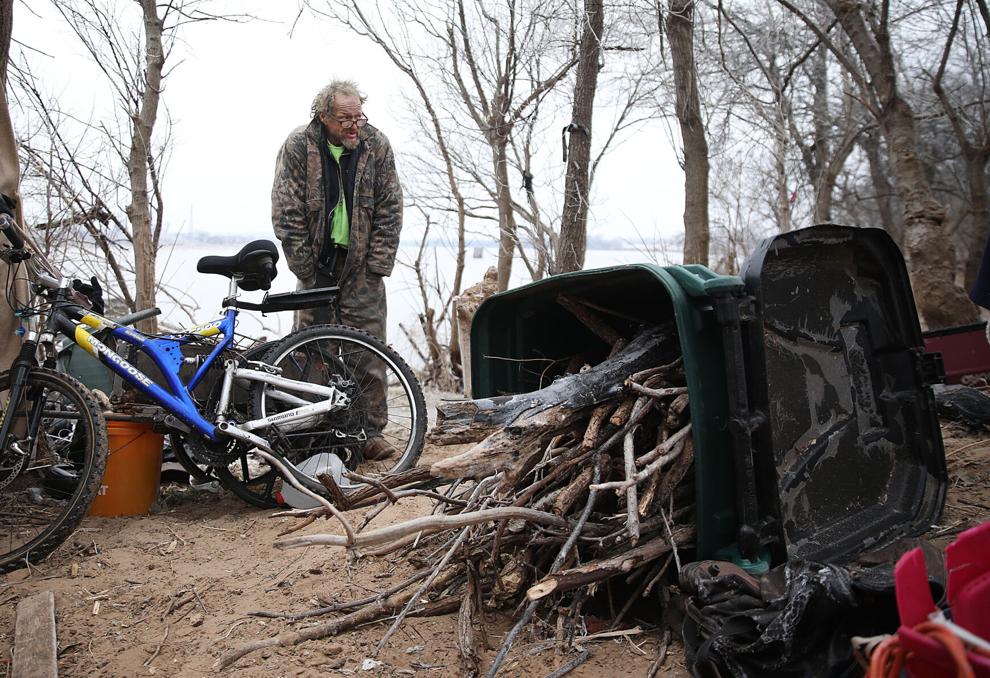 Vulnerable in the Cold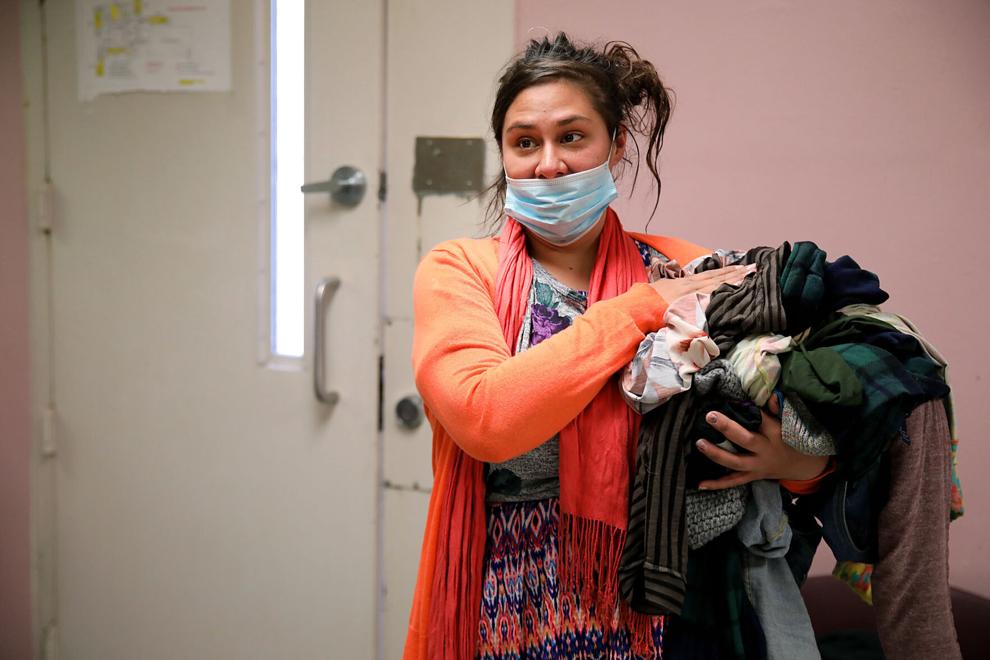 Vulnerable in the Cold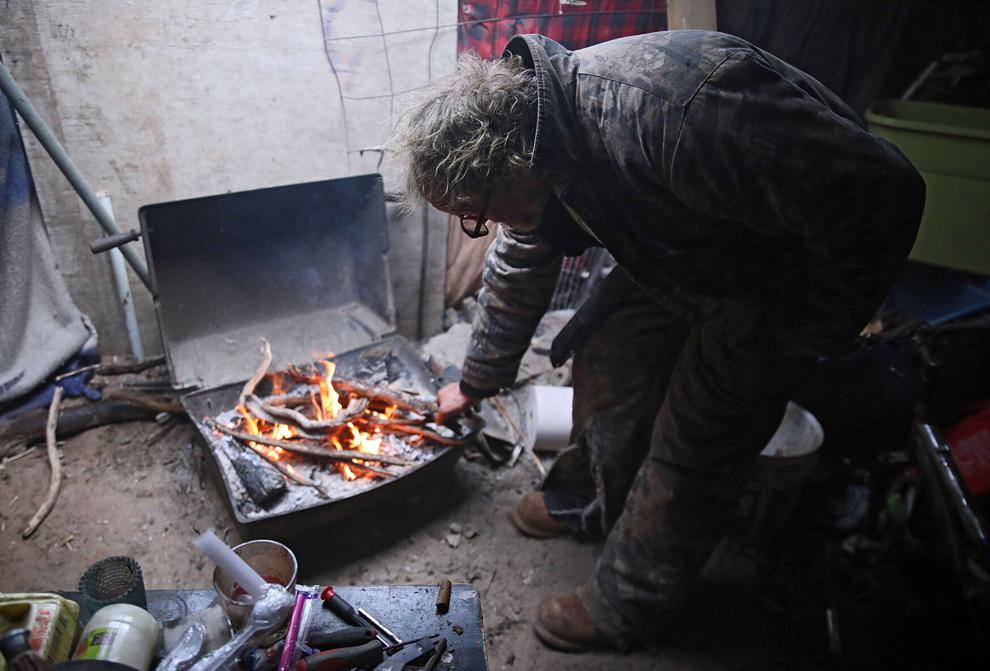 Vulnerable in the Cold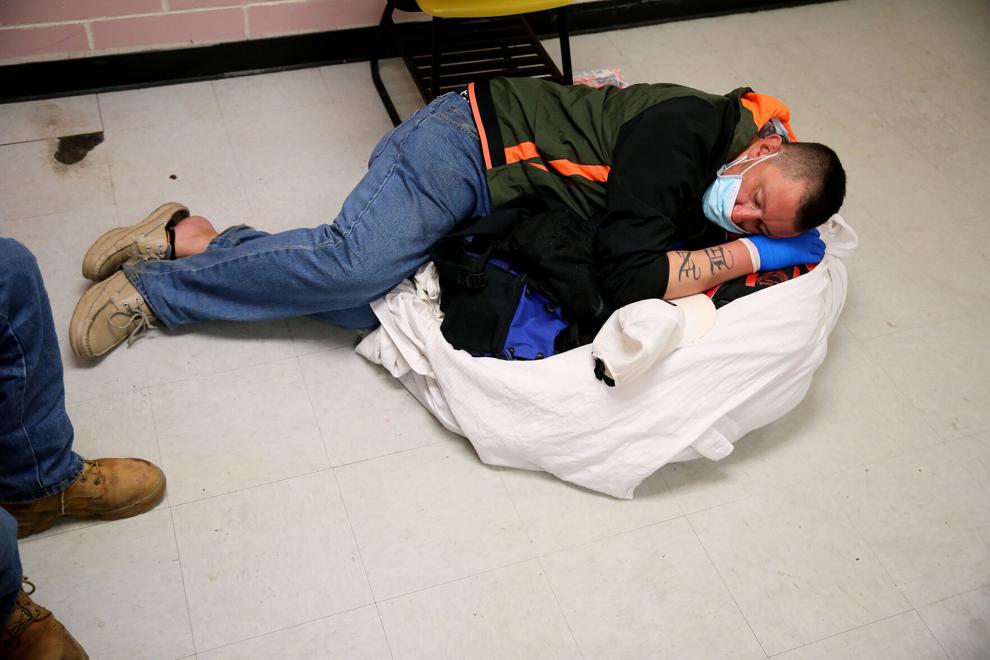 Vulnerable in the Cold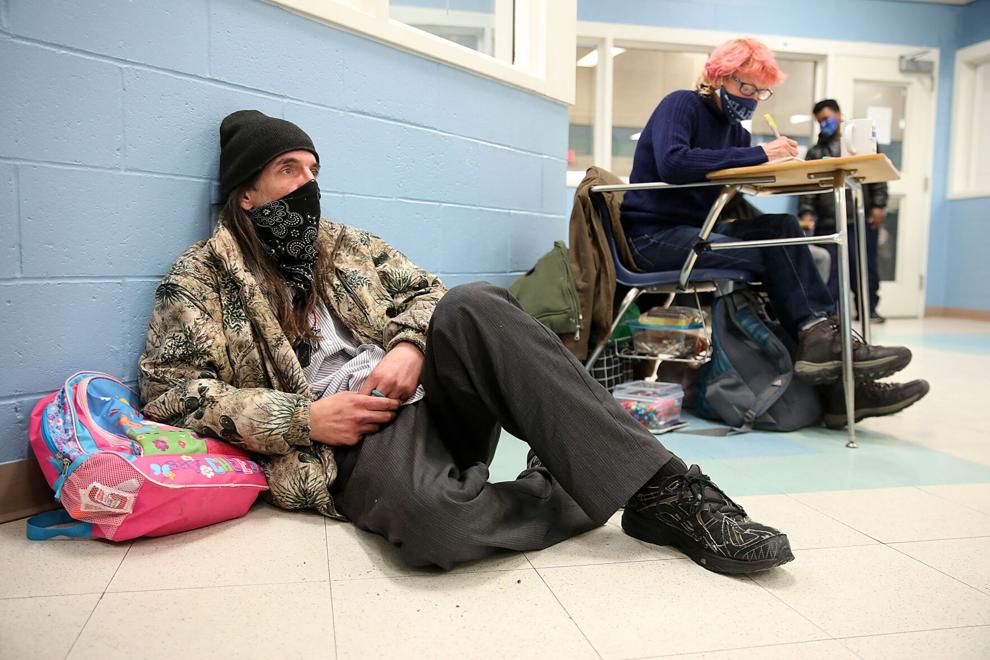 Voting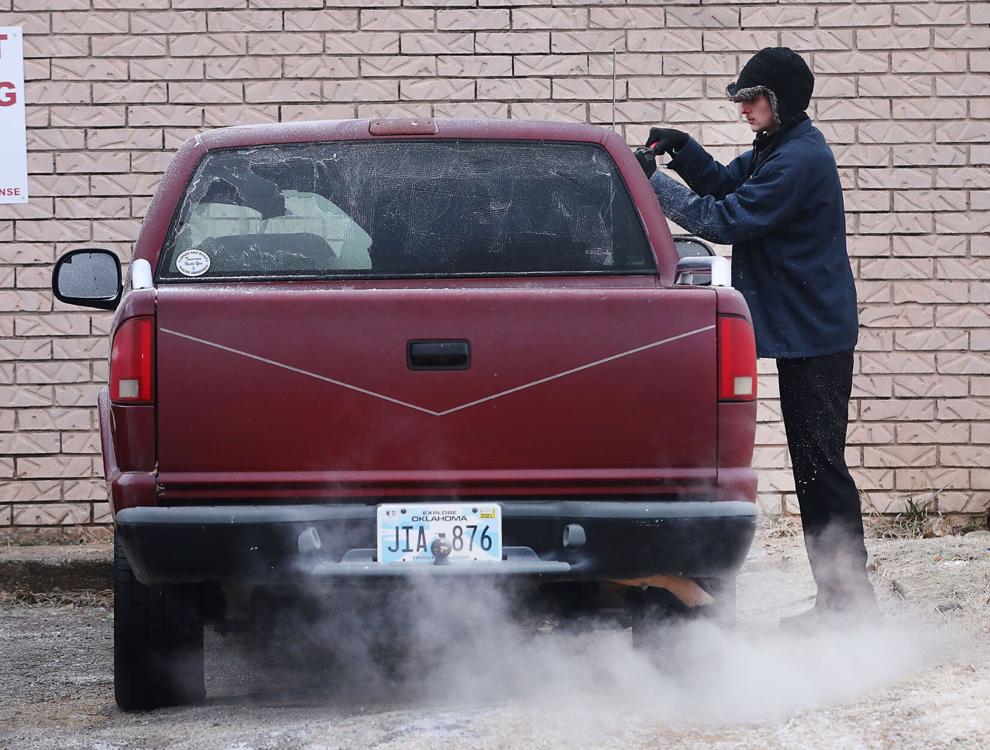 weather feature
ICE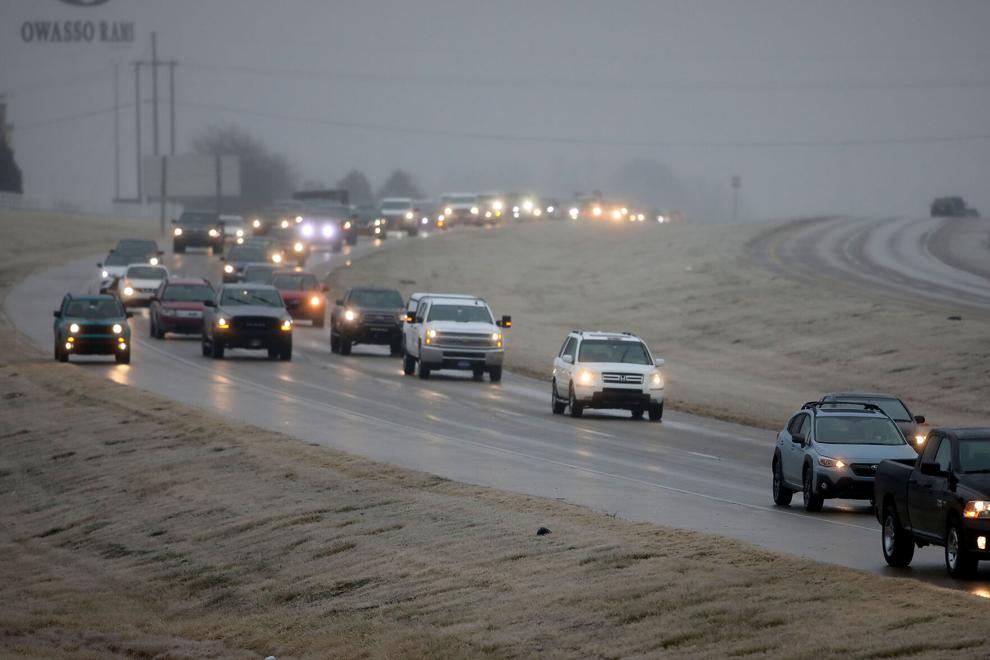 Ice Weather Feature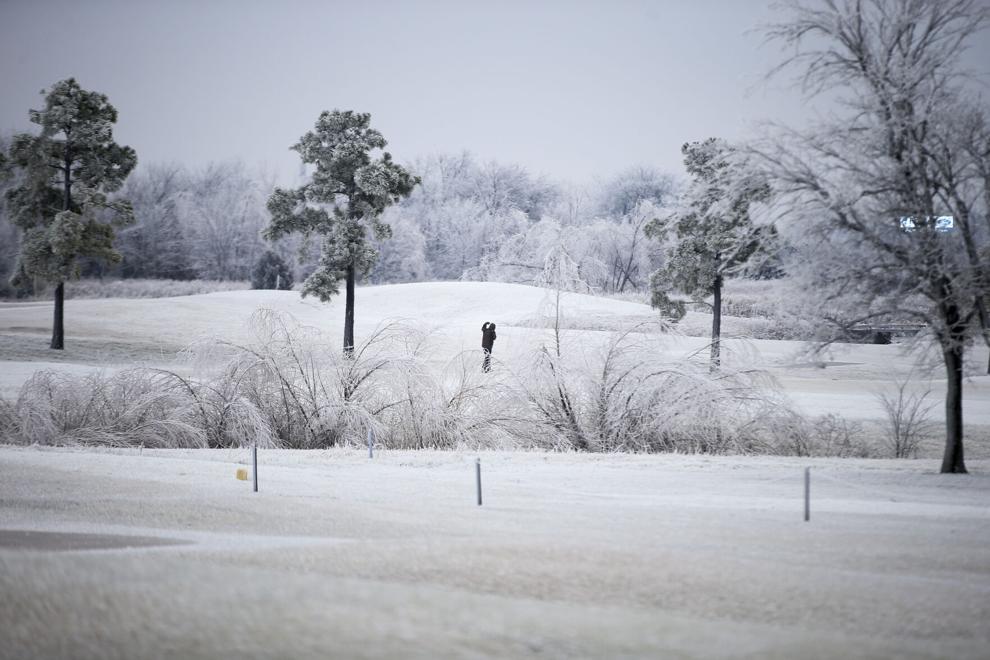 Ice Weather Feature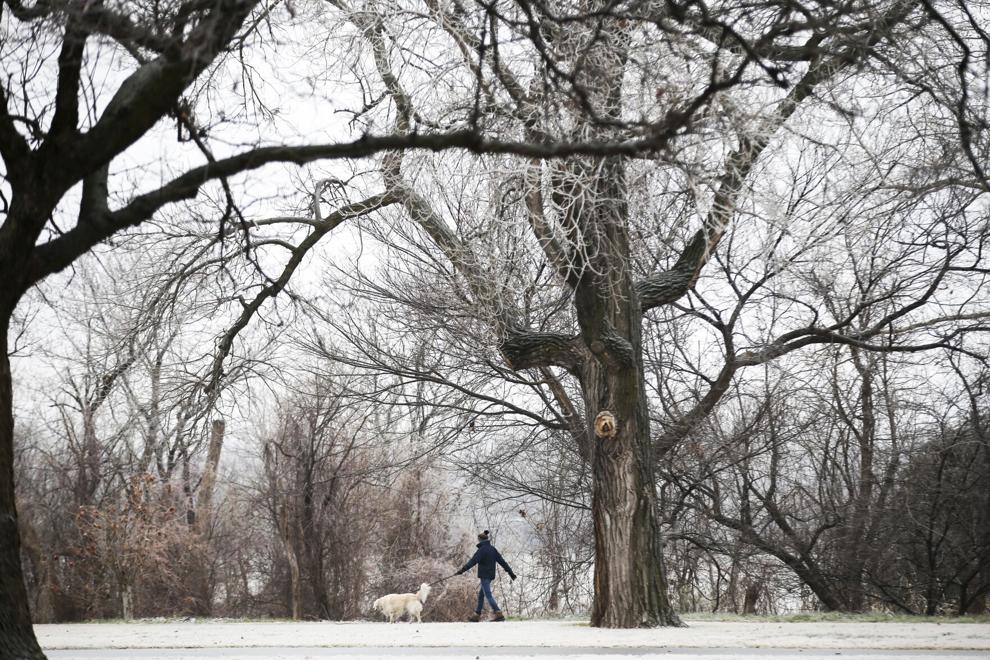 Frost Features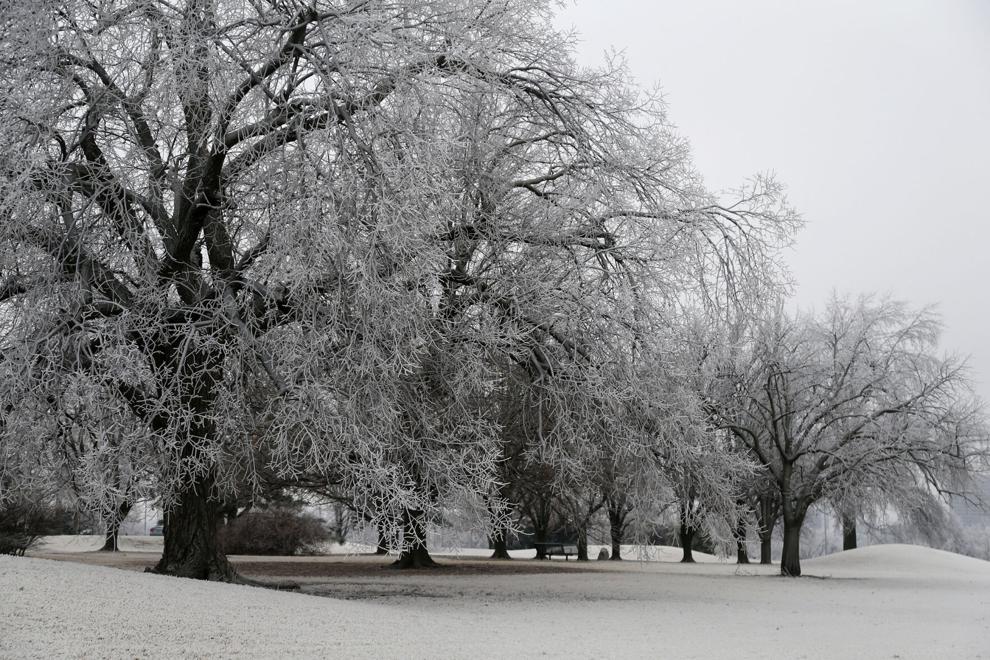 Frost Features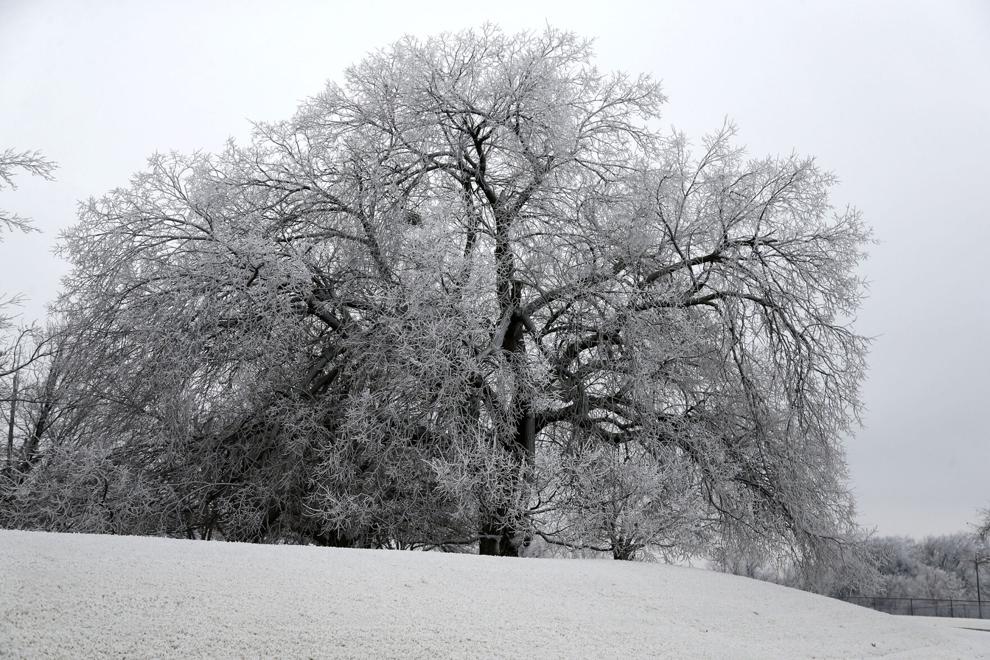 Frost Features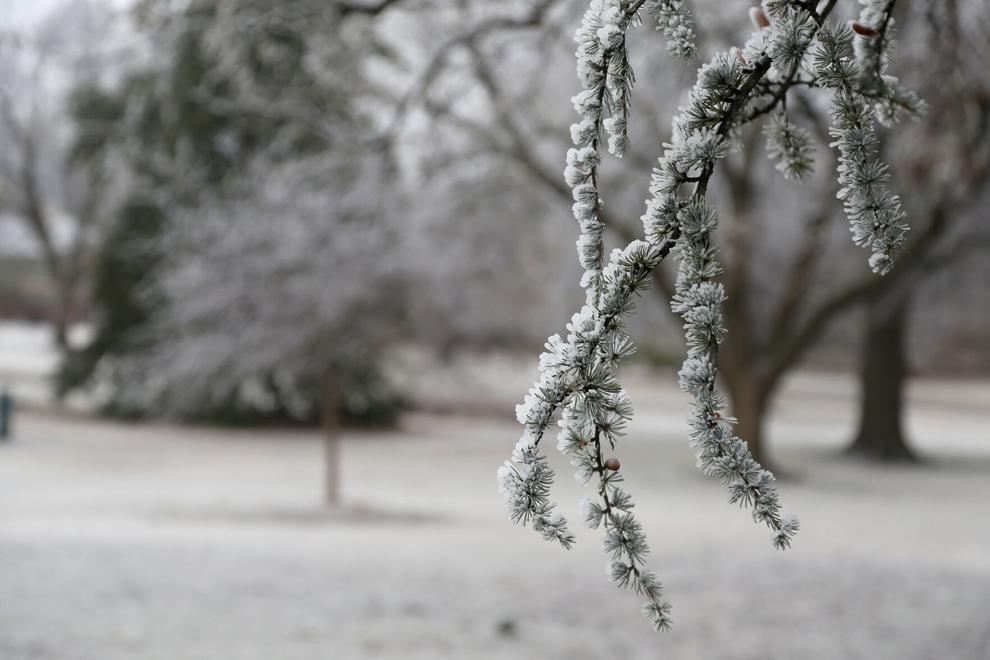 Frost Features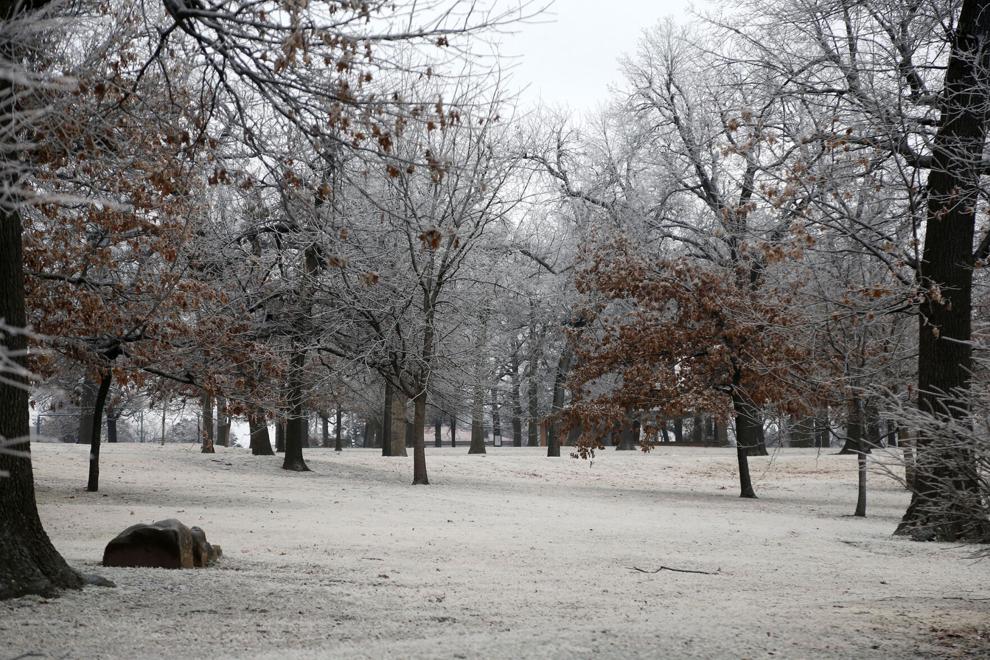 Frost Features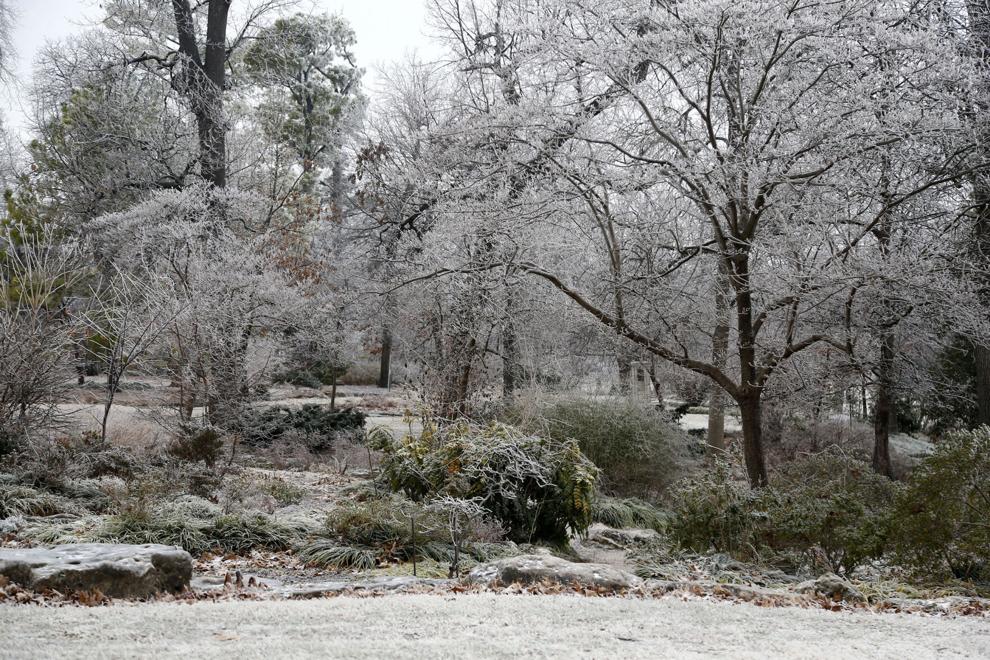 Frost Features
Frost Features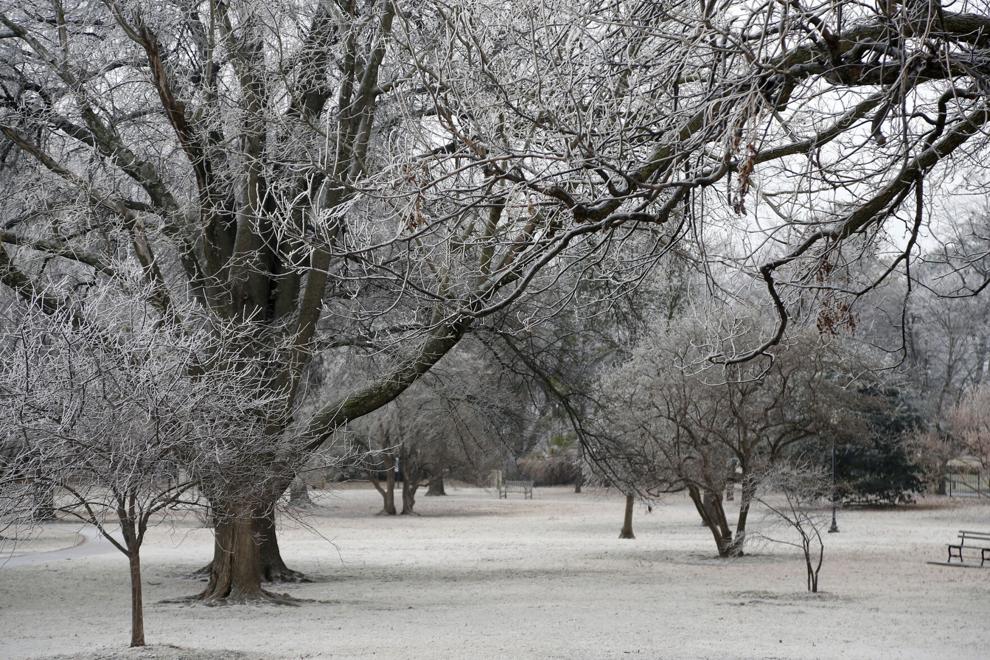 Ice
Icy Weather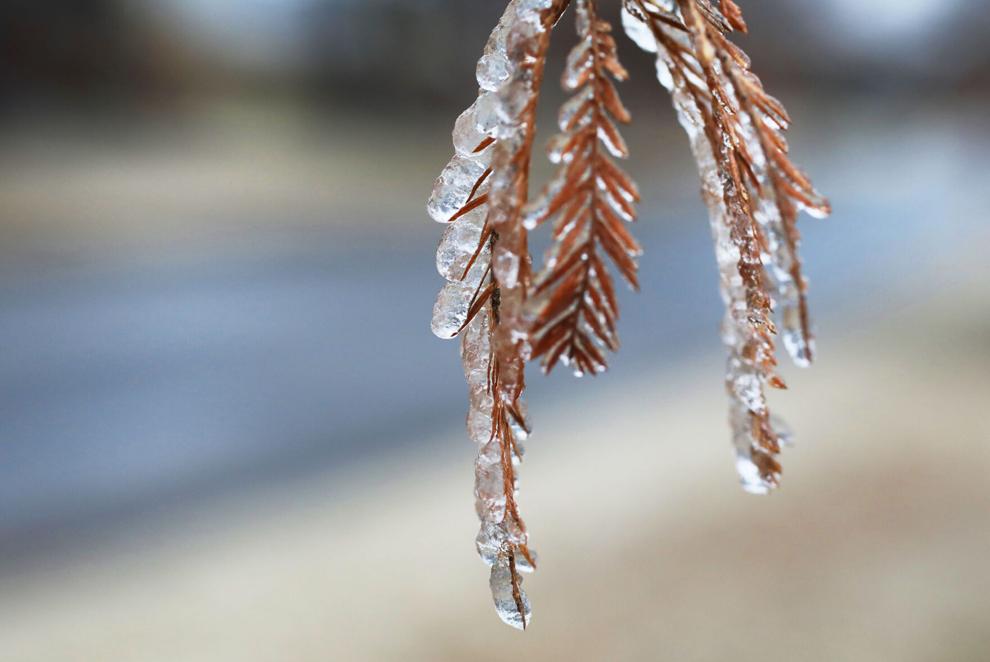 Icy Weather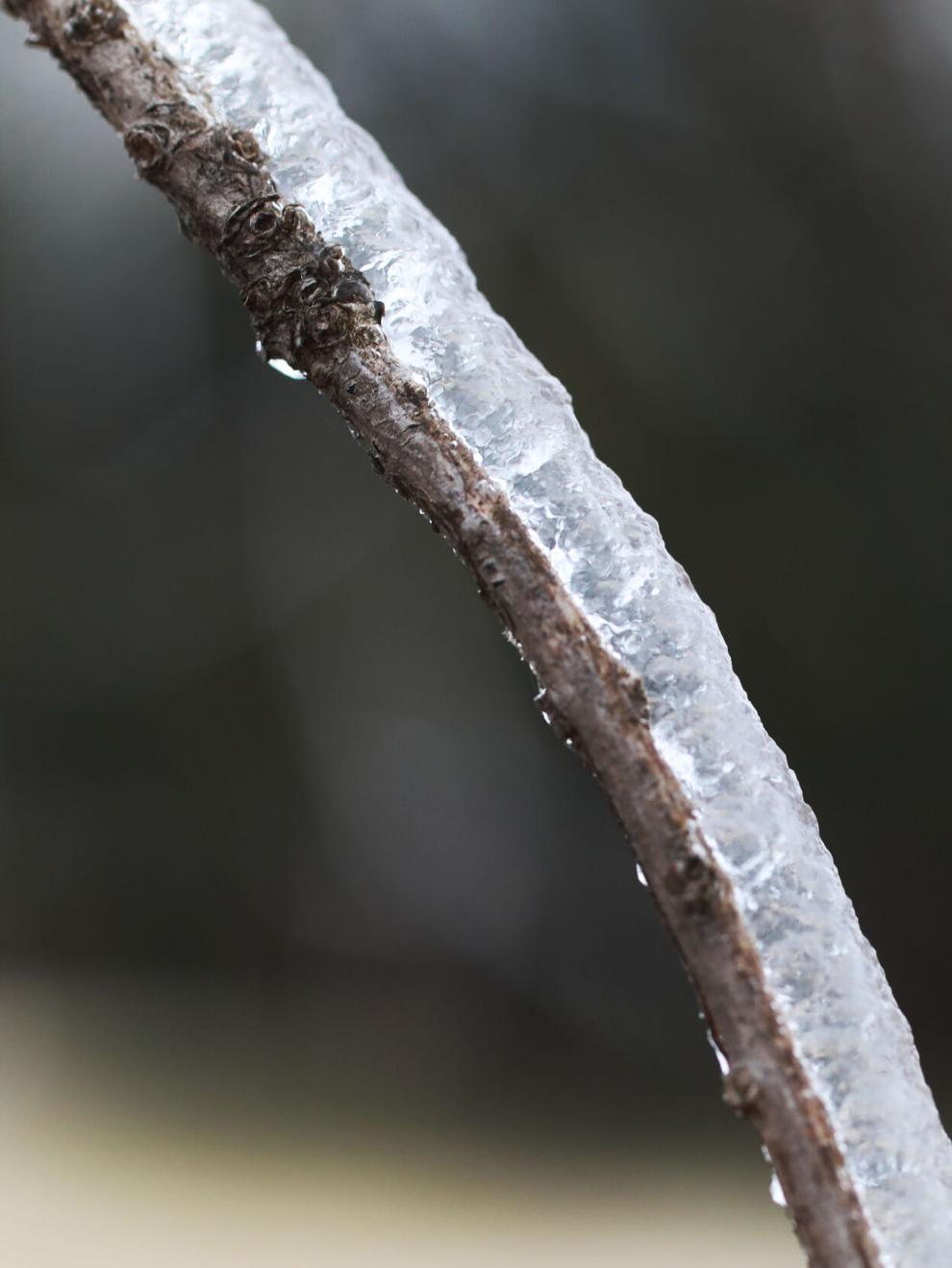 Icy Weather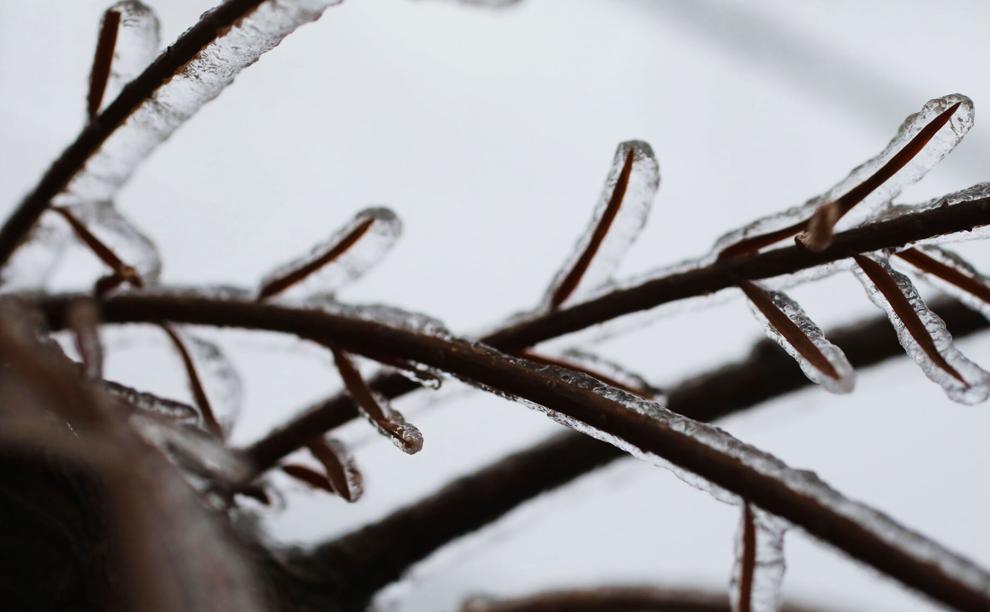 Icy Weather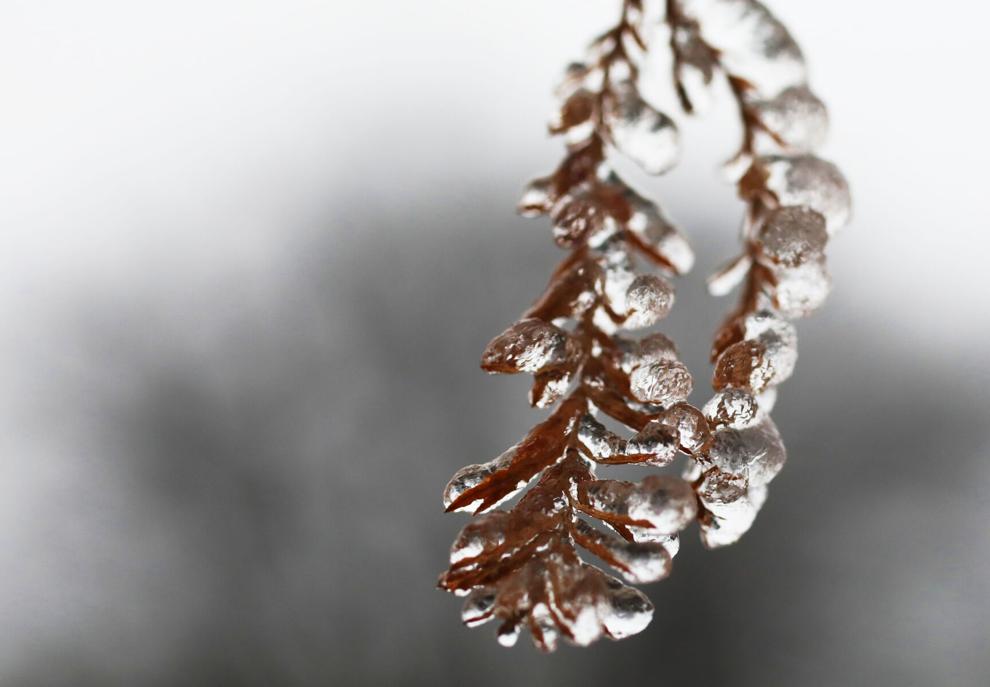 Icy Weather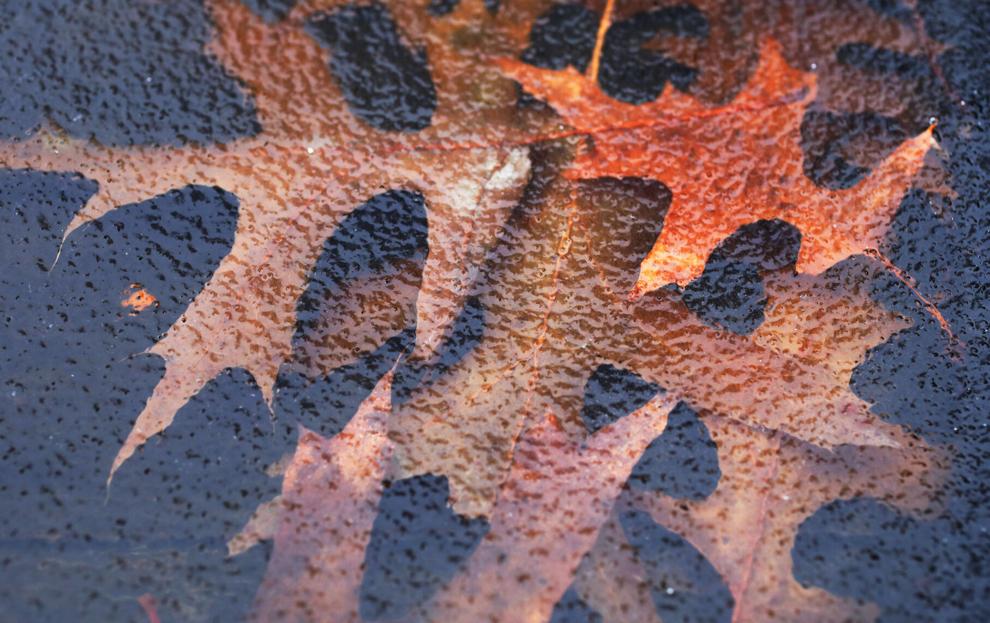 Icy Weather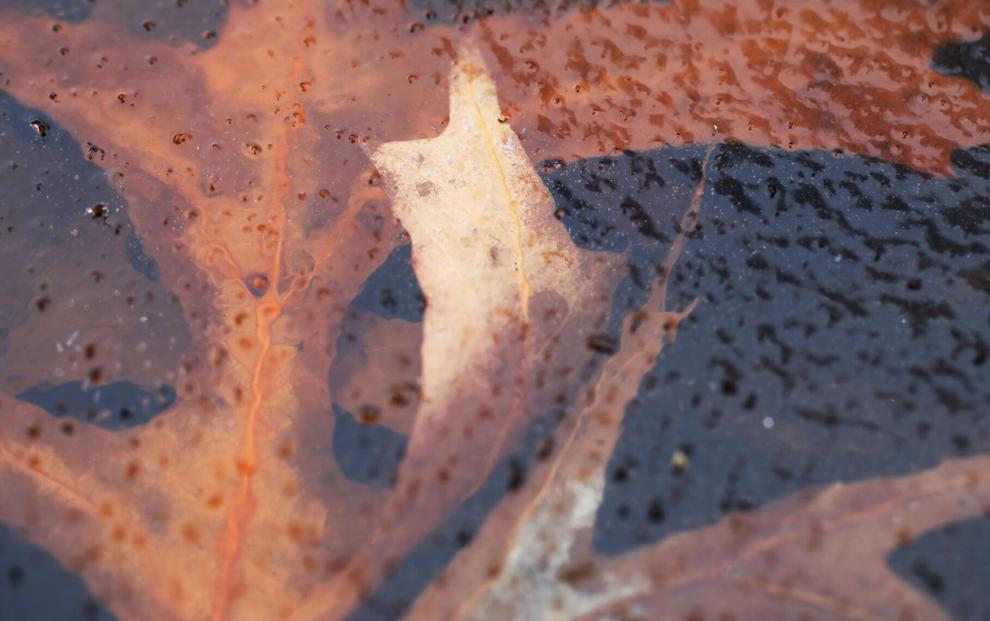 Icy Weather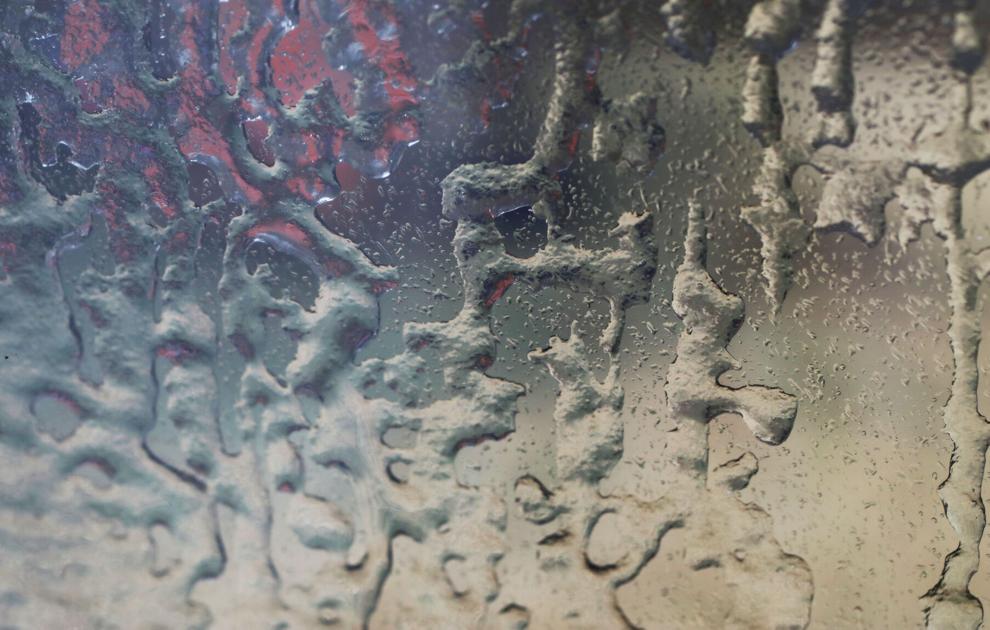 Icy Weather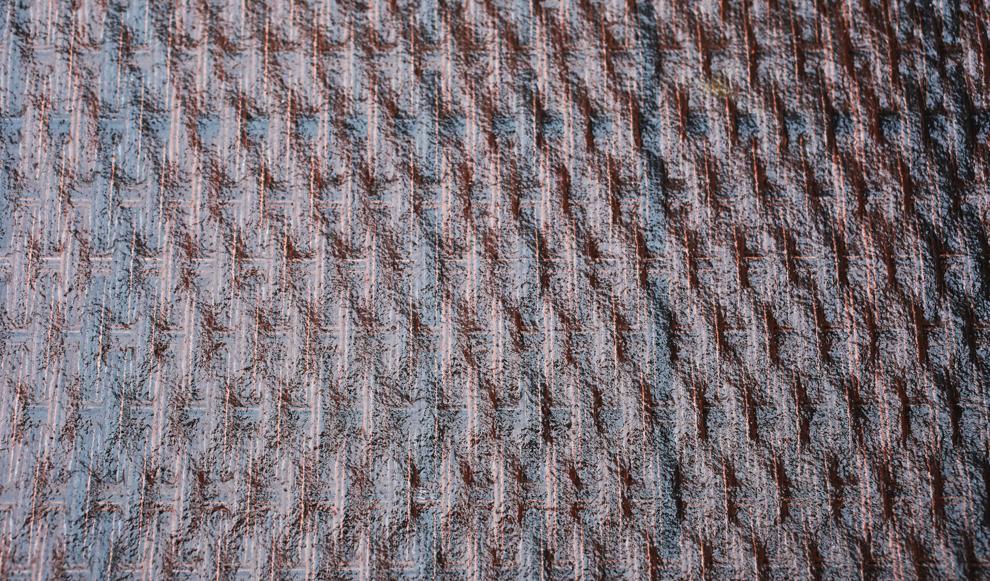 Icy Weather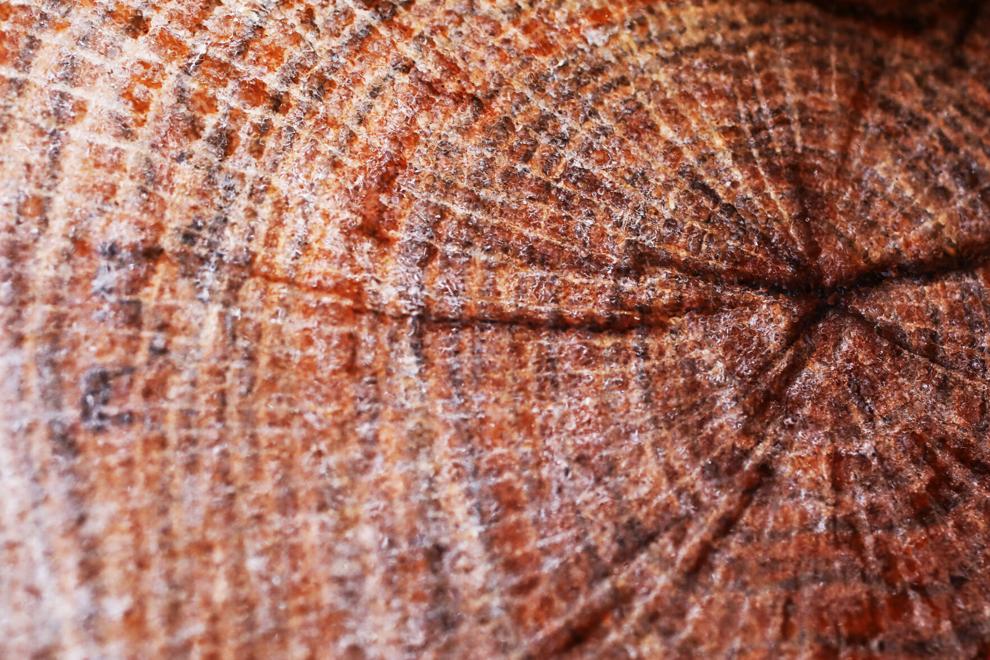 Icy Weather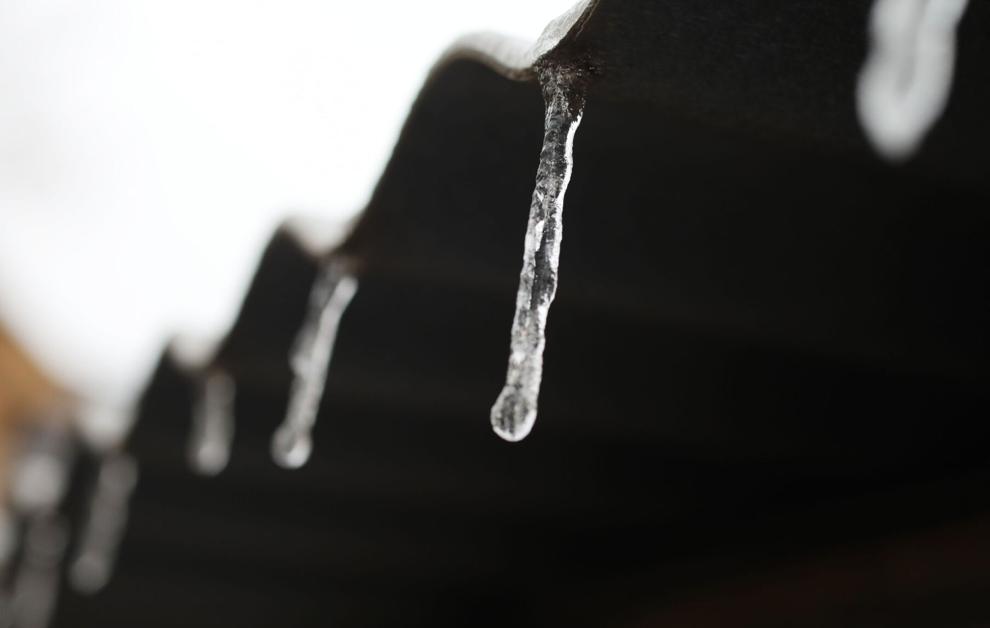 Icy Weather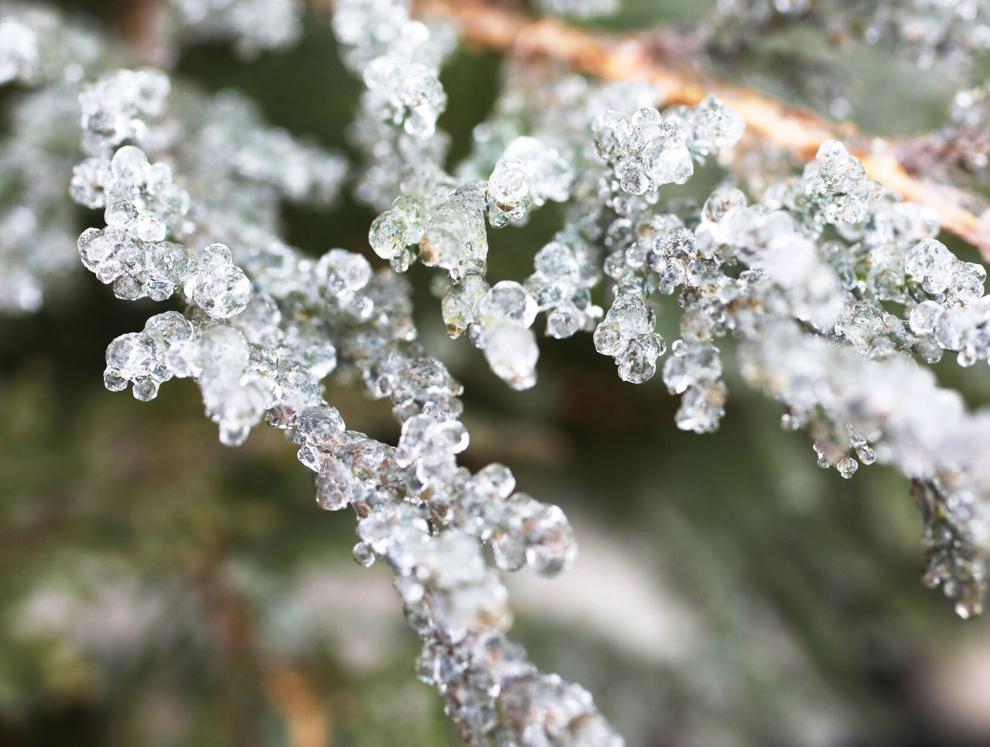 Icy Weather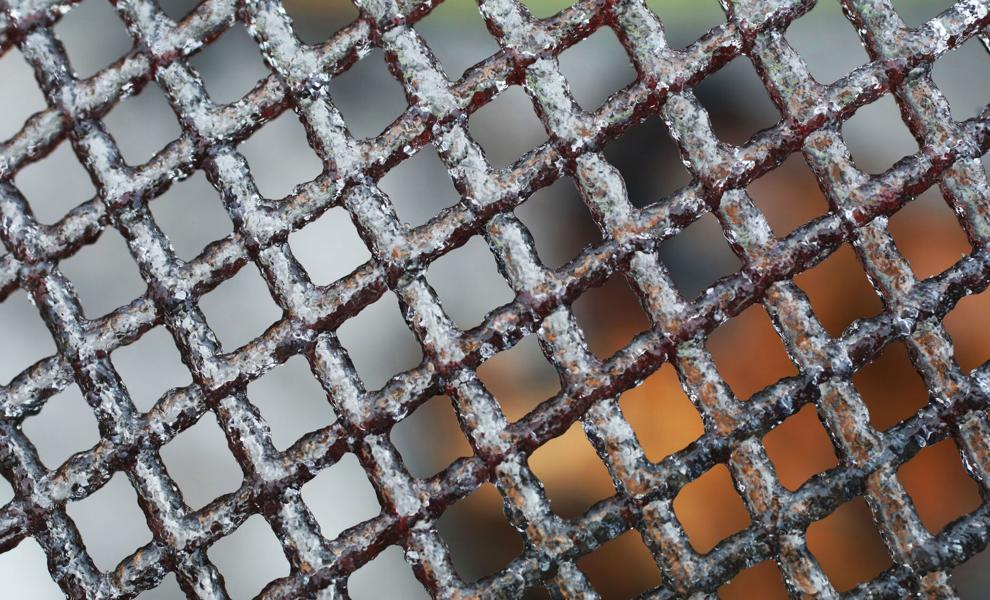 ICE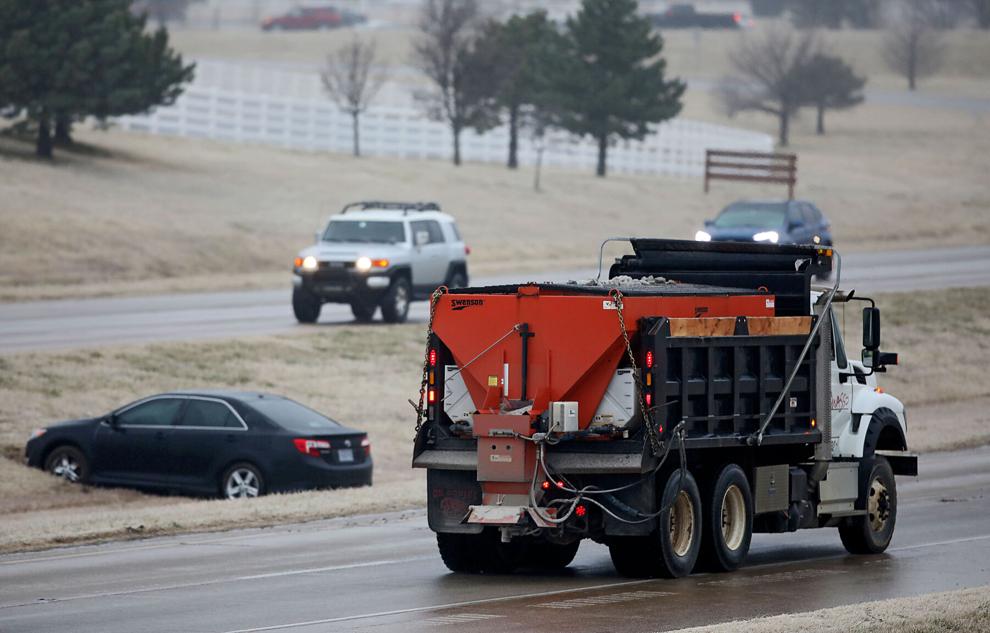 Ice in Tulsa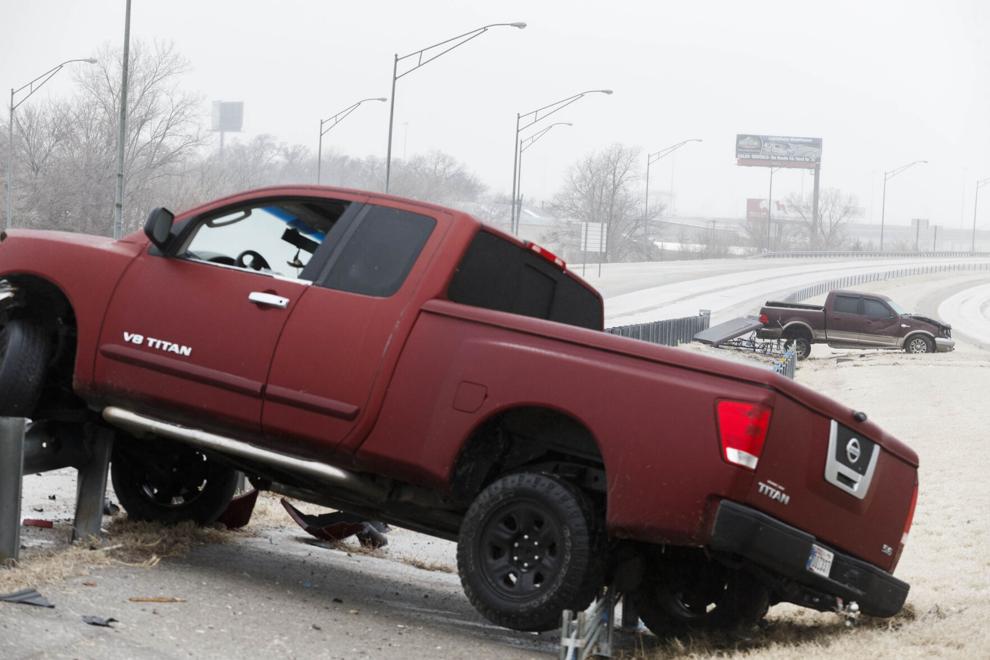 Ice in Tulsa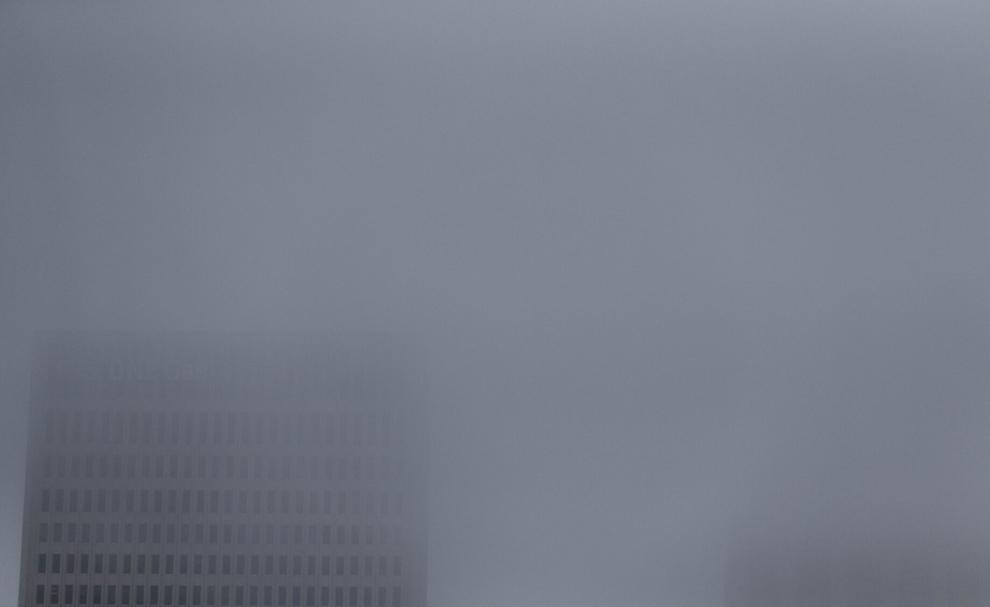 Ice in Tulsa
Ice in Tulsa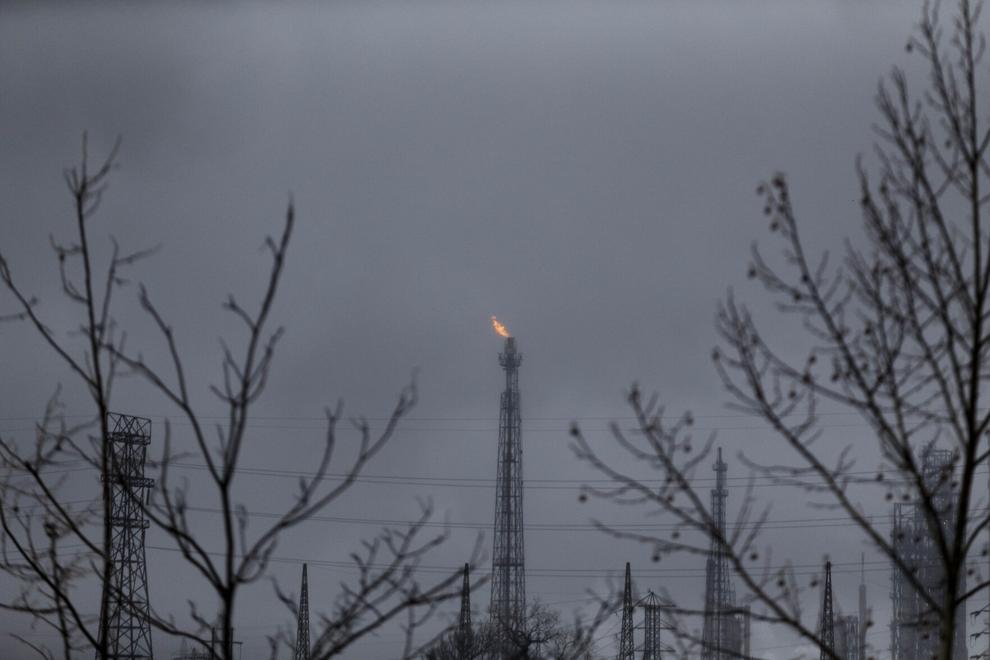 Ice in Tulsa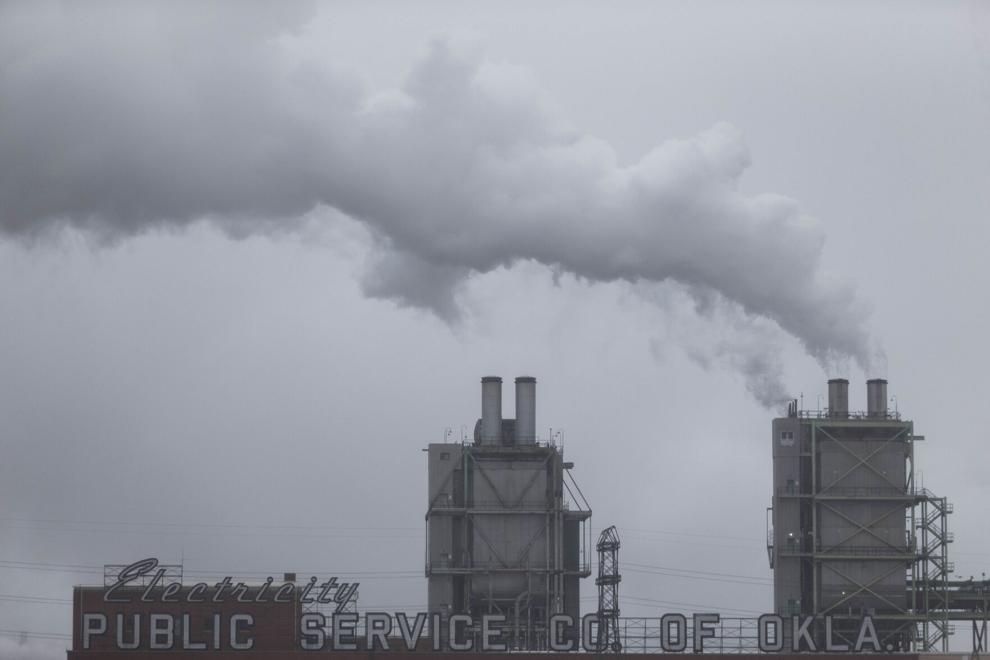 Ice in Tulsa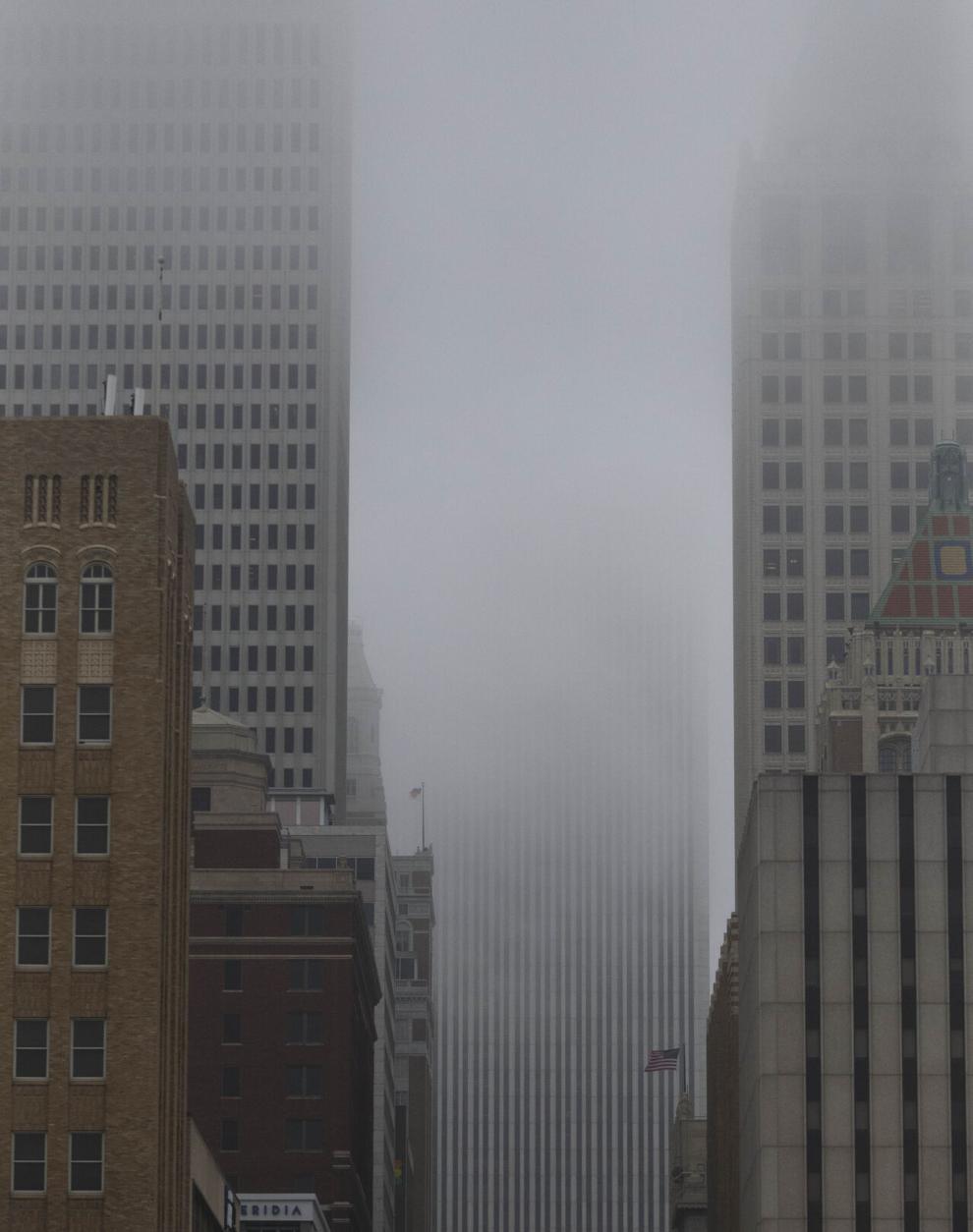 Ice in Tulsa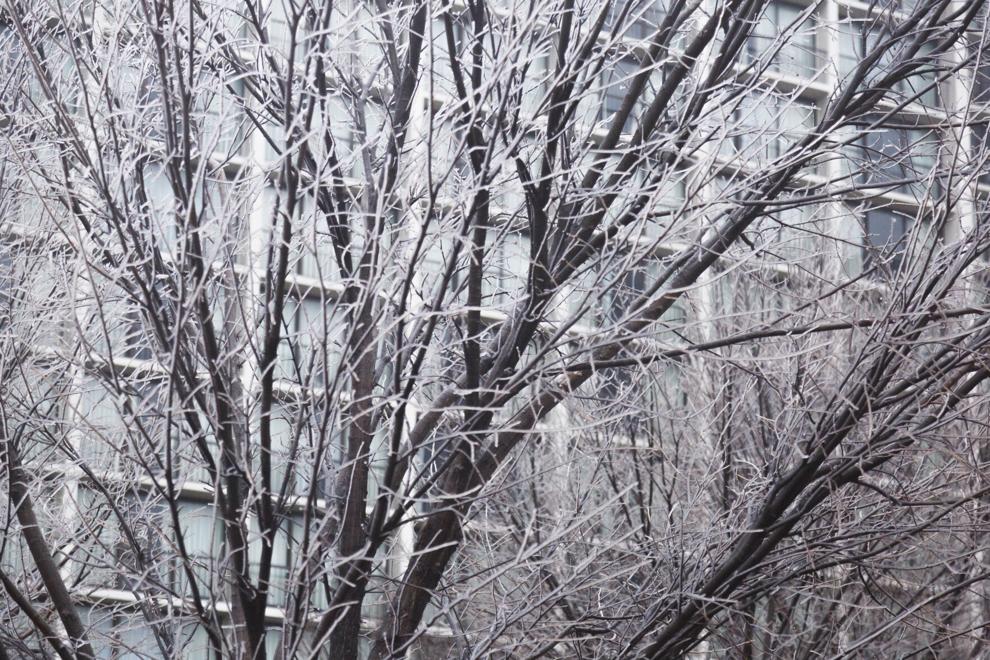 Ice in Tulsa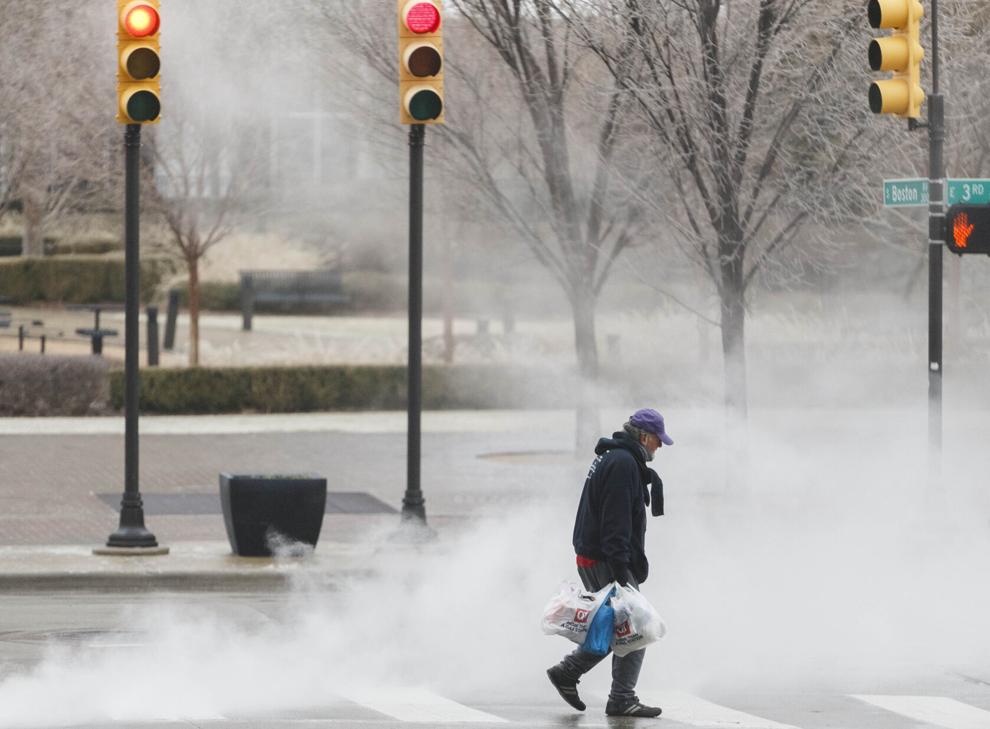 Ice in Tulsa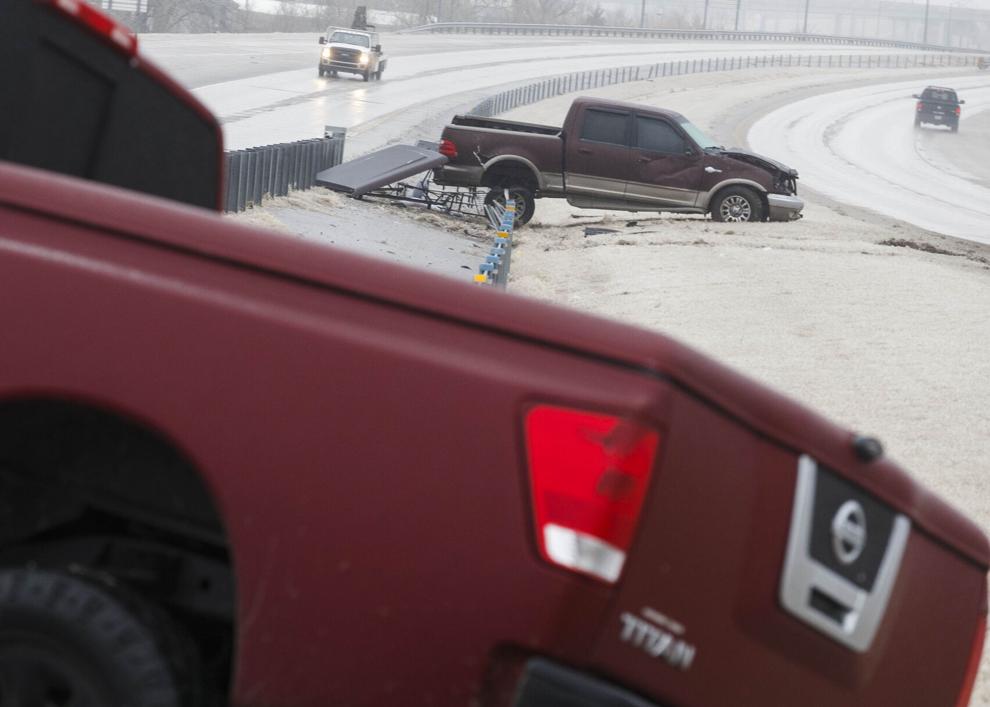 ICE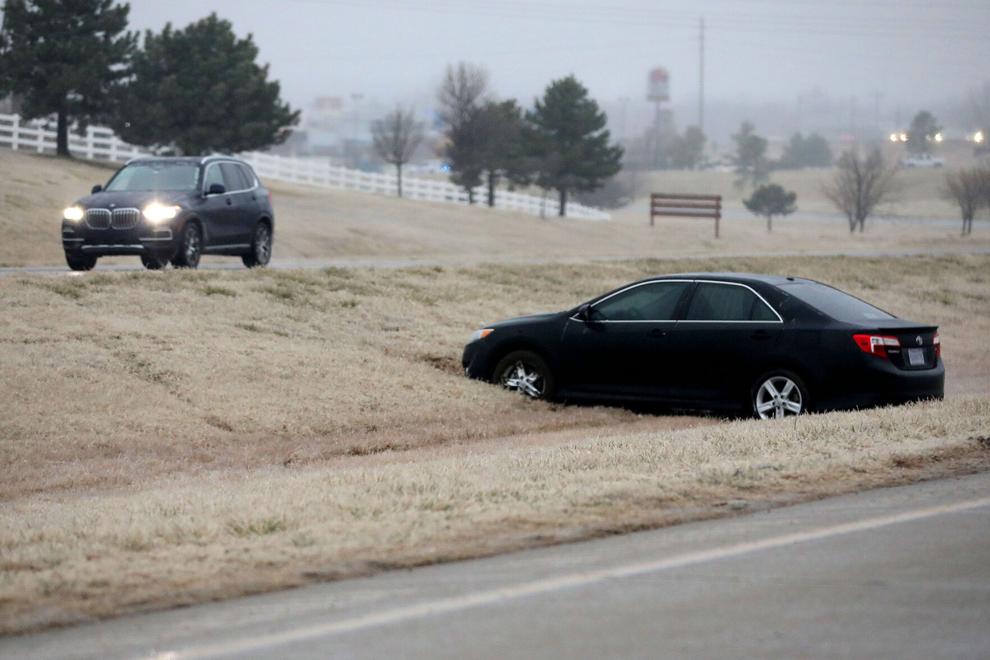 ICE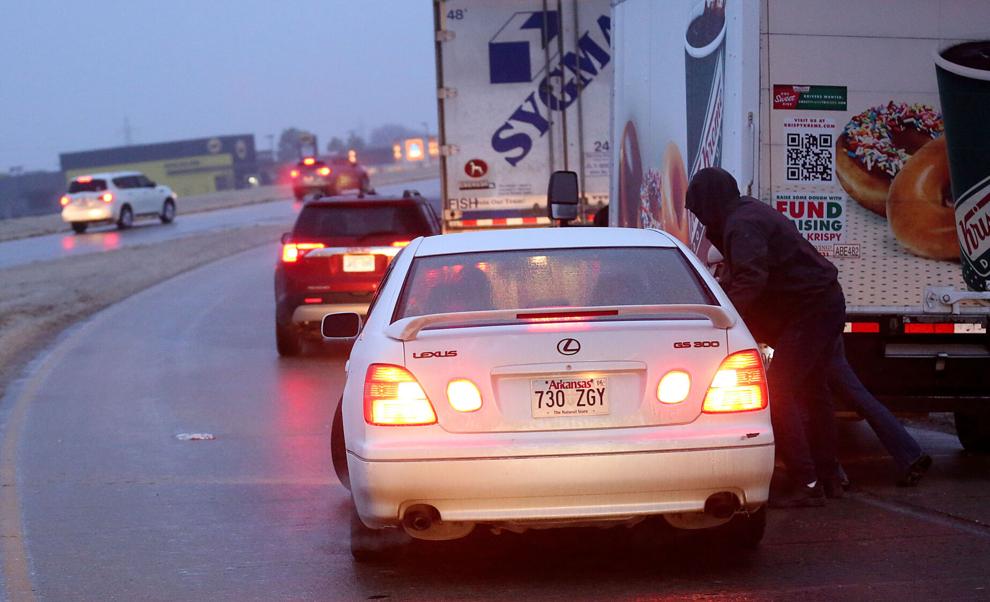 ICE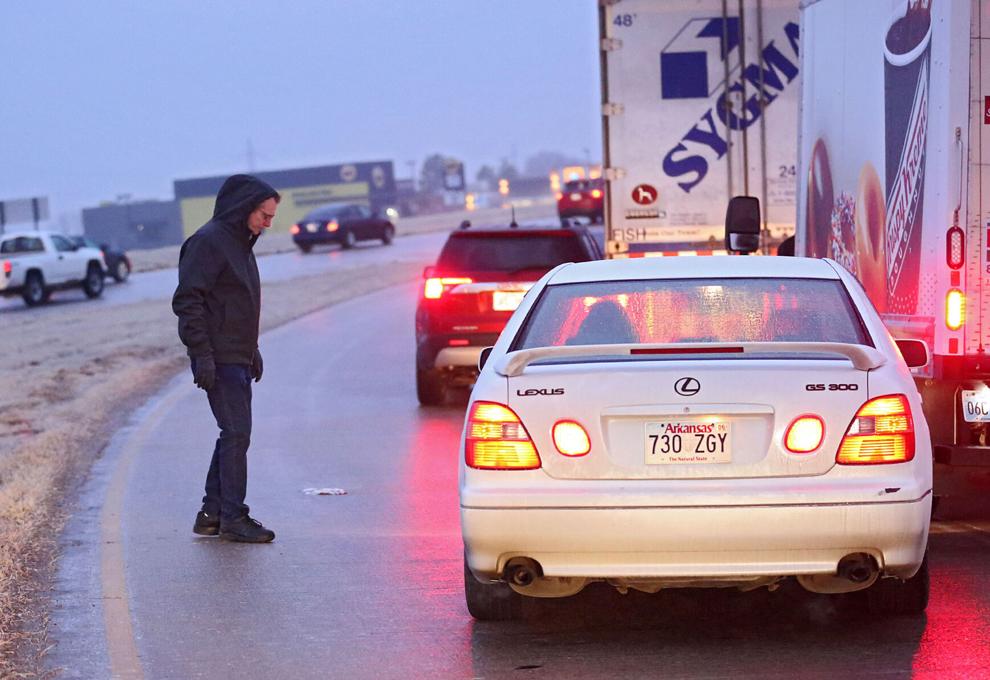 ICE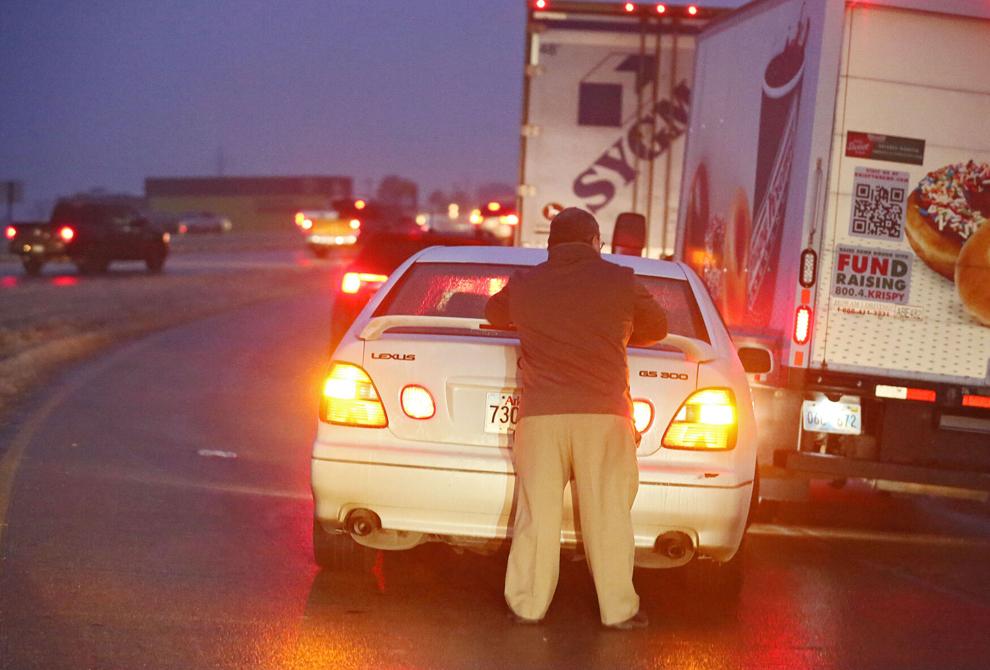 ICE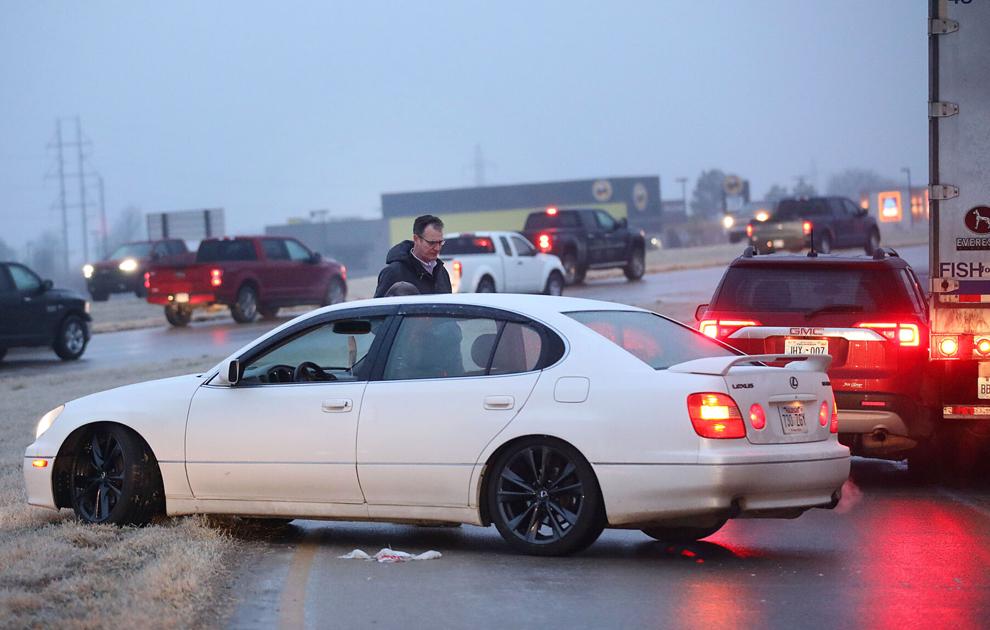 ICE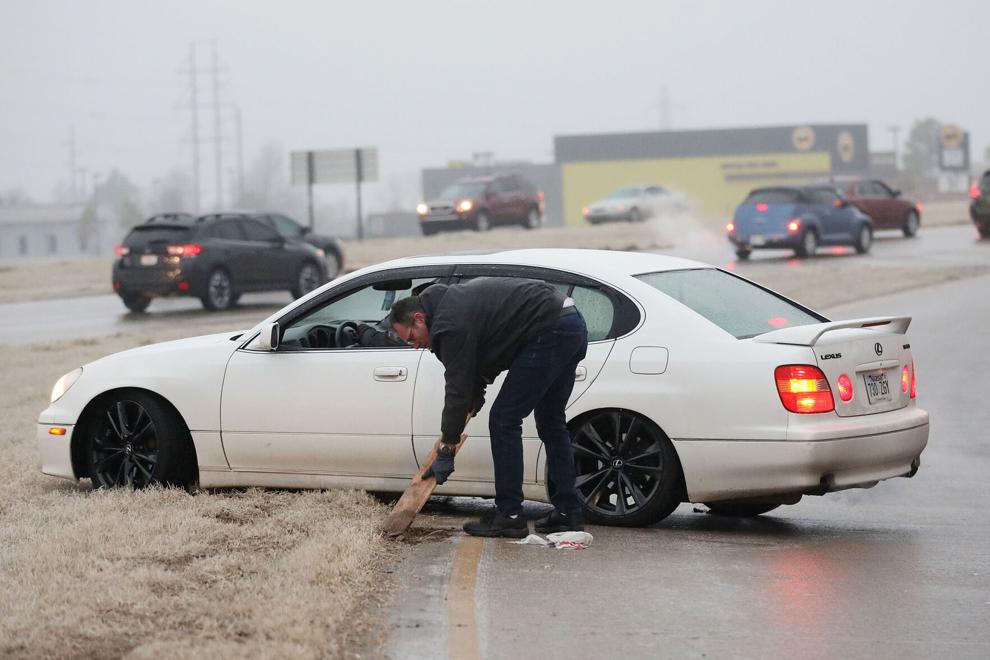 ICE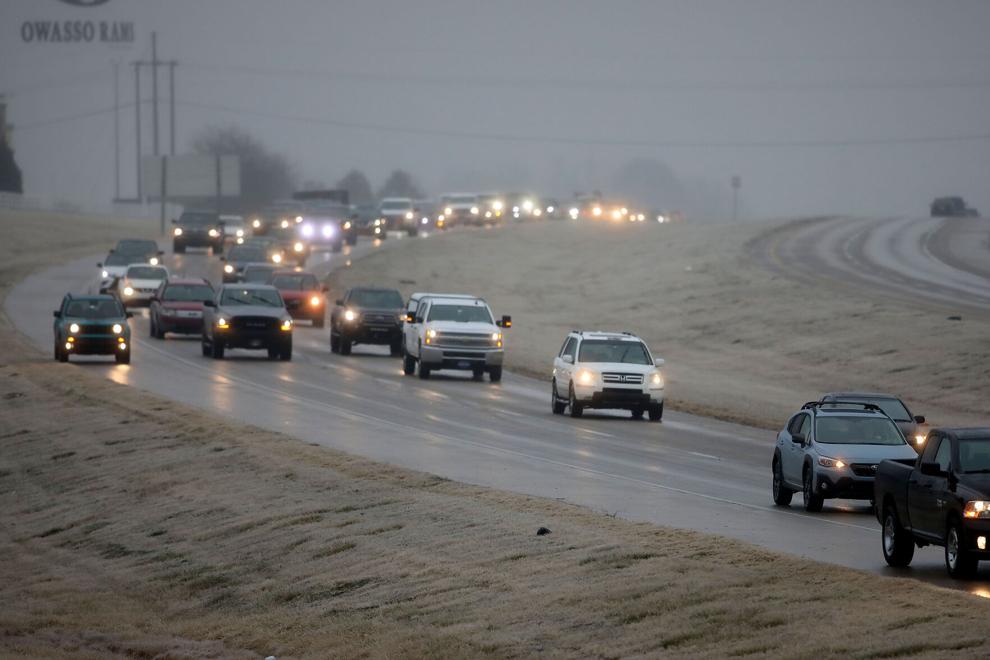 Cold Weather
12 months for just $29.99

HIDE VERTICAL GALLERY ASSET TITLES