Update (noon): Will Rogers Turnpike eastbound traffic is being diverted at Vinita due to a two-vehicle collision.
Less than 250 PSO customers remain without power.
Tulsa Police reported a sinkhole at 1000 W. Newton. A pickup truck was disabled. "The driver is ok, but the area is very hazardous," police said.
Water line breaks can be reported at 918-596-9488. 
Update (9:45 a.m.): Fewer than 400 customers remain without power in the Tulsa area, according to Public Service Company of Oklahoma.
Some neighborhoods have a couple dozen homes affected.
Light snow in some areas is continuing to bring trace accumulation as the morning continues, according to National Weather Service Tulsa.
City of Tulsa crews as of Monday morning were working more than 40 waterline breaks. "Eight crews will be working on these breaks today, along with an additional six crews from the City's emergency contractor. Four crews will stay and work overnight to address waterline breaks as they happen," the city announced.
Update (7:30 a.m.): Most city roads are passable Monday morning in the snow, said Tim McCorkell, Tulsa street maintenance manager. 
"Major arterials, they've got a lot of that cleared," he said in an early teleconference.
Crews are working 12-hour shifts "around the clock," he said, to prepare for the second round of snow, which he said has been estimated at 3-6 inches.
Update (6:45 a.m.): A wind chill warning is in place through 9 a.m. Tuesday with feels-like temperatures from 20 to 30 below freezing; a winter storm warning is in place through noon Monday.
National Weather Service Tulsa says another round of light snow is expected early Monday but should taper off by noon. Wind gusts of 20-25 mph "will continue to lead to considerable blowing and drifting snow, causing enhanced visibility reductions," forecasters say, adding the wind adds to power outage probabilities.
"Snow drifts on east-to-west roads of 1 to 2 feet will be possible," the forecast states.
Power outages appear to be limited early Tuesday, according to Public Service Company of Oklahoma; about a dozen customers appear to be without power.
"Another winter storm, featuring impactful snow accumulation, is set to affect the area from Tuesday afternoon and evening through at least Wednesday night," according to National Weather Service Tulsa.
UPDATED (6:36 p.m.): The City of Tulsa said crews will be working throughout the night to clear snow from arterial streets. 
Both the city and the Oklahoma Department of Transportation requested that drivers be mindful of snow plow/removal trucks, and maintain a safe distance. 
UPDATED (5 p.m.): A Public Service Company of Oklahoma spokesman said the company is requesting that customers be as conservative as they can with electric use over the next few days.
PSO spokesman Stan Whiteford said PSO was making the request because the grid is being extremely taxed.
"This is a huge storm system and it is really, really cold over the entire region," he said. "It's kind of putting a crimp on energy supplies a little bit."
A peak of at least 4,600 electric customers in the Tulsa area had lost power Sunday, mainly due to high winds "causing our lines to slap together," he said. The number of outages was down to a few hundred by 5 p.m.
The Oklahoma Corporation Commission, through the Department of Emergency Management, is also asking residents to try to conserve both electric and natural gas use.
"Just a small adjustment can make a big difference," the emergency management department said.
UPDATED (4:28 p.m.): The Turner Turnpike has been shut down in both directions near Luther, east of Oklahoma City, following a multi-vehicle crash.
Westbound traffic is being diverted to the Kickapoo Turnpike. Eastbound traffic is being diverted to Interstate 35, the Oklahoma Turnpike Authority said.
First responders are at the scene treating the injured and expect the westbound lane(s) to be closed at least several hours, the agency said.
UPDATED (2:52 p.m.): A second band of snow approaching the Tulsa area from the southwest was expected to drop a few more inches in the area on Sunday afternoon and evening, forecasters said.
The bands that developed in northwest Texas and southwest Oklahoma, moving northeast, were dropping up to an inch of snow per hour in some areas, according to Steve Piltz, meteorologist in charge of the National Weather Service office in Tulsa.
UPDATED (1:27 p.m.): The National Weather Service has lowered the amount of snow expected for the Tulsa area through Monday.
Forecasters now say a total of 3-4 inches is expected, a downgrade from earlier forecasts of 8-10 inches.
However, areas south of Tulsa, including Muskogee and McAlester, are still forecast to receive 4-6 inches, forecasters said.
A second round of snow is also expected Tuesday into Wednesday, but the exact path of the next system is still being determined, said Steve Piltz, meteorologist in charge of the weather service office in Tulsa.
He said the next system could produce more significant snowfall south of the Tulsa area, "but even then, there's the potential for us to see several more inches."
UPDATED (1:04 p.m.): EMSA has responded to 13 people falling with six transports, five calls of cold exposure calls with three transports and one carbon monoxide poisoning call.
"We are still seeing very low numbers of motor vehicle collisions and appreciate people heeding our warnings and staying off the roads," the agency said in a news release.
"This does not mean roads are safe for travel right now, rather traffic volume is low.
"EMSA continues to be concerned about cold exposure and hypothermia calls because of freezing temperatures. If people need to go outside for any amount of time for any reason, they should be dressed appropriately with proper footwear (tight fitting shoes with grip/traction)."
UPDATE (12:27 p.m.): A senior meteorologist said he has never seen a winter storm track as large as the one that is affecting Oklahoma and 14 other states with snow and sub-zero wind chills.
"I've never seen a map like that," said Steve Piltz, meteorologist in charge of the National Weather Service office in Tulsa. He has 35 years of experience.
The storm track was huge in scale, with the entire states of Oklahoma, Texas and Arkansas under winter storm warnings, and additional warnings extending from New Mexico to the southeast, Tennessee Valley to Ohio and Pennsylvania. 
Over 150 million Americans were under winter storm warnings, ice storm warnings, winter storm watches, or winter weather advisories, the weather service said.
UPDATE (10:22 a.m.): The National Weather Service said an initial wave of snow Sunday morning will give way to a lull in precipitation in the Tulsa area through late morning.
A second, more intense wave "is still expected to bring widespread moderate snow to the area which will be locally heavy at times," forecasters said. Snow is expected to continue into the evening hours and overnight into early Monday morning, forecasters said.
Total storm accumulations are expected to range from six to eight inches across much of eastern Oklahoma, forecasters said.
"In addition to the heavy snow impacts, northerly winds are already gusting to 25 mph this morning, and this is expected to continue through the day and into tonight. The strong and gusty winds will lead to life-threatening wind chills, as low as 25 below zero early Monday morning, in addition to considerable blowing and drifting snow."
UPDATE (8:35 a.m.): Tulsans are being encouraged to stay home and shelter in place Sunday as arctic air and a storm system have combined to plunge wind chills to -12 degrees.
City crews began working to treat streets about 5:15 a.m. Sunday morning, but officials say snowfall has been lighter than expected so far.
"We don't have near the snow we thought we would," said Tim McCorkell, City of Tulsa Streets Maintenance Manager, at a 7 a.m. status briefing.
Blowing snow could cause travel impacts later this morning as snowfall continues.
"If you do not have to go out, don't go out," McCorkell said. "We pre-treated for the ice, so it melted and that salt is on the roadway, (so) it won't be able to create that bond on the roadways. But the more traffic that's out there, the more snowpack you get on the roadways, so it takes a little longer to remove snow from the roadways."
A pickup truck was seriously damaged after crashing into a city snow plow while trying to pass it on the roadway early Sunday, but McCorkell said no one was injured and city crews were able to attach a new plow on its work truck and get it back out on the streets.
"When the crews are out here running, they are operating as an emergency vehicle. Give them the room to work," he said.
Turnpikes were reporting snow-covered roads from Stroud to the west but no major issues Sunday morning. By 7 a.m., only the west end of the Creek Turnpike that runs around the south and east sides of Tulsa was being plowed.
Tulsa Area Emergency Management Agency Executive Director Joe Kralicek said the greatest threat currently is low temperatures and wind chills rarely recorded in Oklahoma.
Emergency responders have already seen residents underestimating the dangers from everything from short walks to the mailbox to treading on ice-covered ponds and swimming pools for a thrill.
"Going out in this weather is literally going to risk your life. The temperatures we have can cause frostbite to any exposed skin within 30 minutes," Kralicek said. "If you do have to go outside, you are encouraged to dress in layers as if you are going to be outside for hours."
He said EMSA had responded in recent days to a number of slip-and-falls from people just walking to their mailbox who were not dressed to be out in the frigid cold for more than a few minutes.
And social media posts by people risking life and limb for videos of themselves or their children standing or walking on icy ponds, streams and even backyard swimming pools prompted warnings.
"It hasn't been cold for long enough to freeze those thick enough to walk on. Water temps drop slower than air temperature does, so it takes several weeks for them to freeze solid," Kralicek said, calling such stunts "suicidal." "Even if rescue is available, once you get out of that water, you're still dealing with wind chills in the negative and hypothermia will set in quickly … Do not do it; don't take your children out here. It is dangerous and not at all a safe or secure thing to do."
Below is an earlier version of this story.
---
With a winter storm warning in effect throughout Oklahoma, the State Emergency Operations Center has been officially activated in anticipation of severe weather.
The Oklahoma Department of Emergency Management and Homeland Security is in contact with emergency managers across the state and is coordinating with agencies within state jurisdictions.
In preparing for the storms, Gov. Kevin Stitt issued a state of emergency declaration for all 77 counties in Oklahoma.
The declaration comes as the National Weather Service in Tulsa issued winter storm warnings for most of eastern Oklahoma and forecasts snow accumulations of up to 12 inches in Tulsa and up to 18 inches in parts of southeastern Oklahoma.
The city of Tulsa is currently under a emergency declaration in response to expected severe winter weather heading into the area, officials announced Saturday.
The Tulsa Area Management Agency Emergency Operations Plan is activated at Level 2 in advance of the storm.
City crews on 24-hour operations will treat slick road conditions as needed, officials said.
EMSA on Saturday activated its incident action plan while continuing to respond to cold exposure calls in the Tulsa area. Since Monday, EMSA has responded to 34 cold exposure calls in the Tulsa area and transported 19 patients to local hospitals because of cold exposure or hypothermia.
According to the winter storm warnings, wind chills of down to 20 degrees below zero and heavy snow accumulations are expected in portions of east-central, southeastern and northeastern Oklahoma.
The winter storm brings with it the possibility of heavy snow as well as strong winds and life-threatening wind chills, according to the National Weather Service.
Winter weather preparedness
It is important to prepare now and plan for several days of snow and extreme cold. If you have to get out, make sure your vehicle is prepared with a winter car kit and your gas tank is full.
The Tulsa Fire Department recommends against travel in winter weather conditions, as the temperatures are potentially lethal if you aren't properly prepared. If you have to get out, make sure you bring extra clothing and bring a cell phone that is fully charged. For more winter weather preparation tips, visit: www.ready.gov/winter-weather.
Frostbite prevention
Residents who do not have to go outside should stay indoors. With forecasts showing temperatures below zero and windchills around -20 degrees Fahrenheit, it only takes 15-30 minutes for exposed skin to develop frostbite.
It's vitally important to wear multiple layers when outside and cover any exposed skin with things like gloves, hats, face masks, goggles, etc.
If you will be traveling, even for a short distance, bring extra clothing and blankets with you. In the chance your car breaks down or gets stuck and you have to walk, being unprepared could be deadly.
Check on the elderly
Don't wait for your elderly family members or neighbors to ask for help. Be proactive and ask what you can do to help. Call or check in on them to make sure they have adequate and safe heating sources in their home. If absolutely necessary, ask what errands, if any, you could help them with.
Snow and ice-covered driveways often present a slipping hazard, so helping your neighbors get their mail is advised, as well as helping them shovel snow off of their driveways.
Check your smoke detectors
TFD asks residents to check smoke detectors to ensure they are operating properly. It's also recommended that residents purchase and install a carbon monoxide detector if they do not currently have one, as many heaters burn natural gas.
Space heater and heating safety
Though space heaters can be useful, they can be very dangerous if not utilized in a safe manner.
Space heater usage guidelines:
Keep it at least 3 feet from all combustible items
Plug it directly into the wall without using extension cords
Only one heater should be plugged into each outlet
Only utilize electric space heaters – no gas-fueled heaters should be utilized indoors
Never leave a space heater unattended, since children and pets can easily knock them over causing fires
Do not use ovens or stoves as heating devices, especially appliances that utilize gas.
---
Photos: Tulsa and surrounding communities get hit by icy weather
Photos: Tulsa and surrounding communities get hit by icy weather
Cold Weather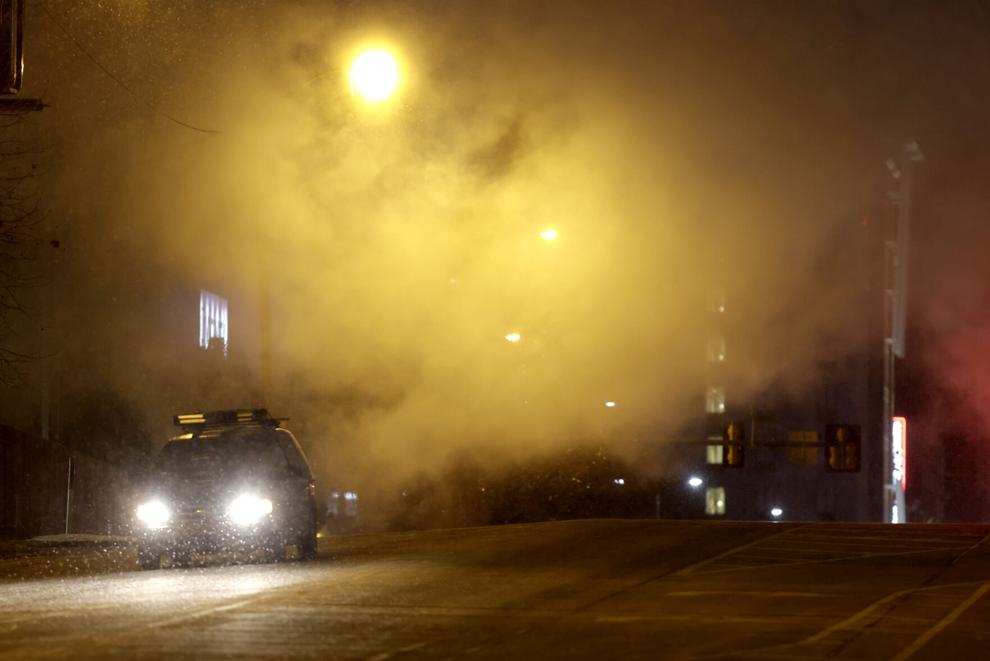 Weather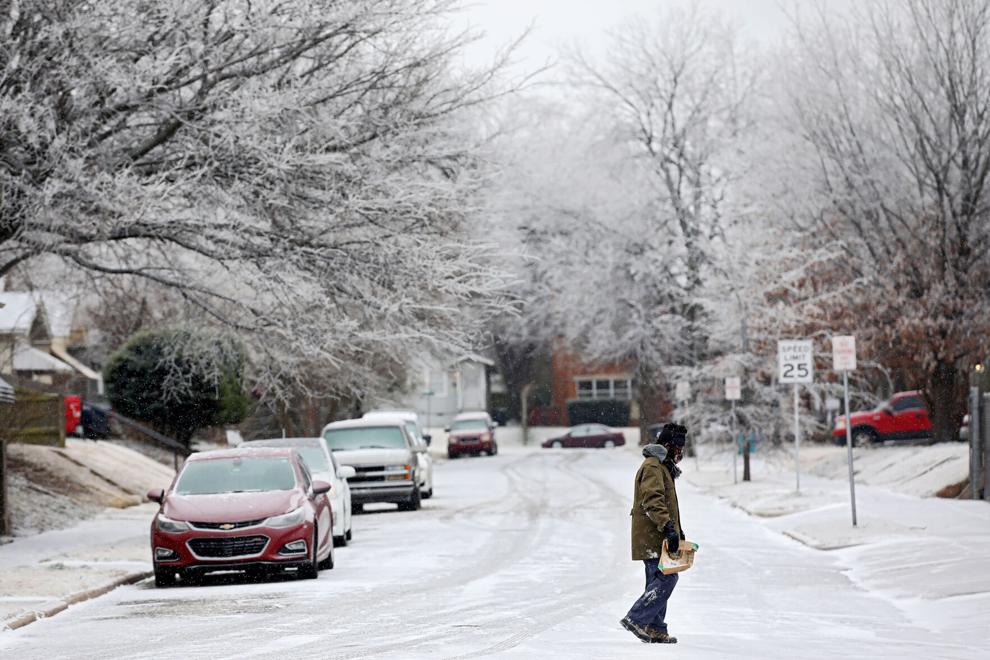 Weather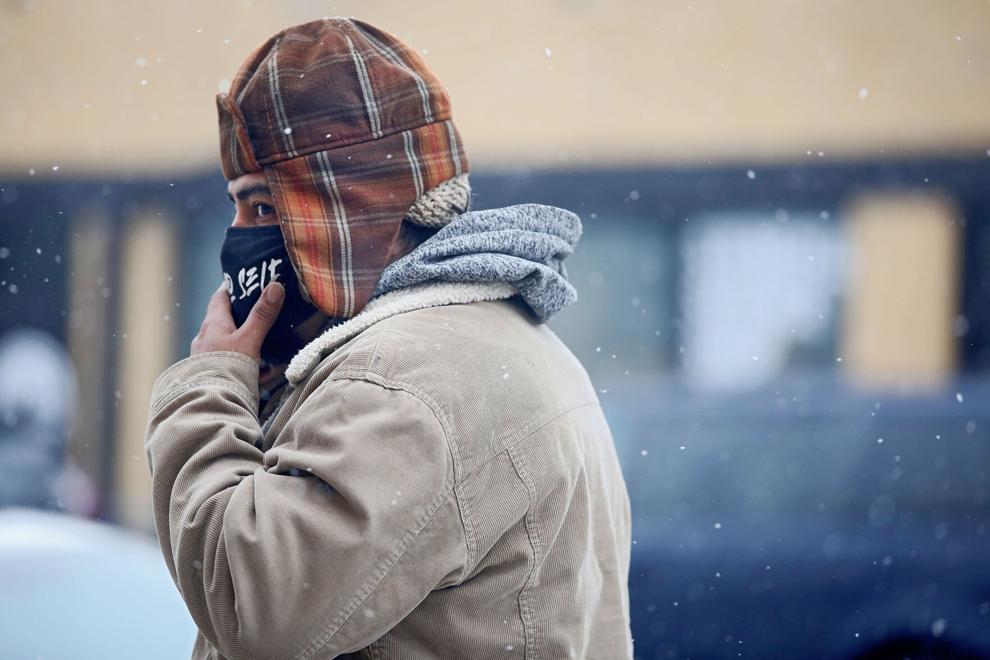 Weather
Weather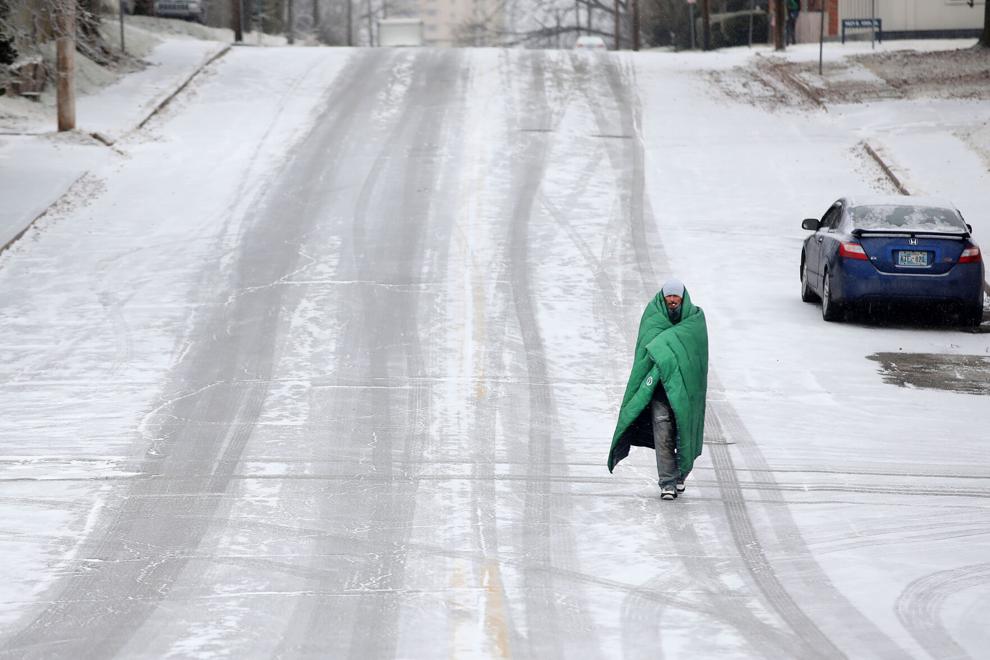 Weather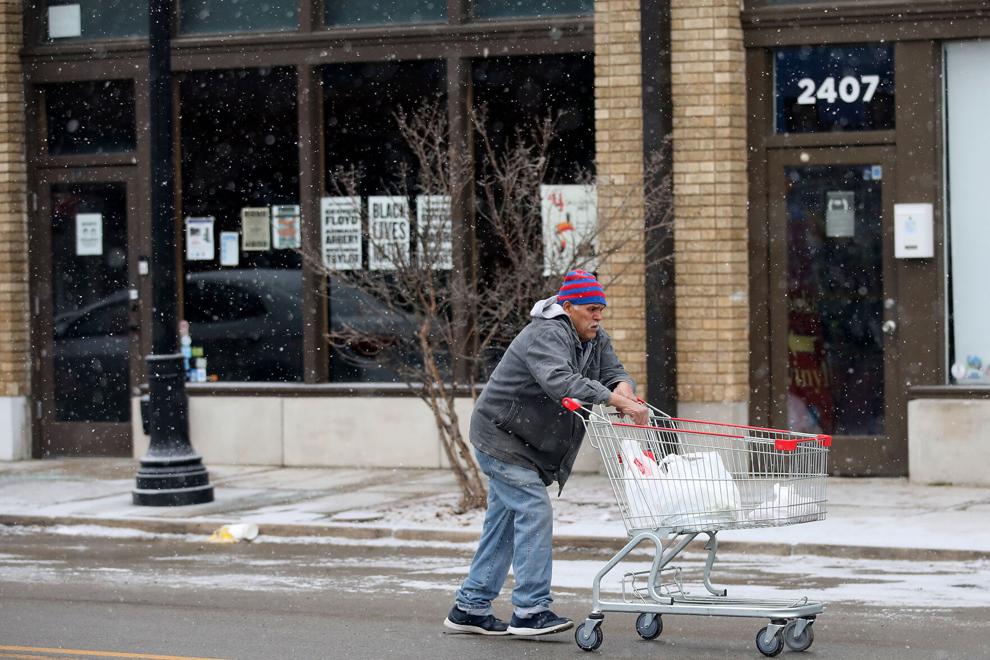 Weather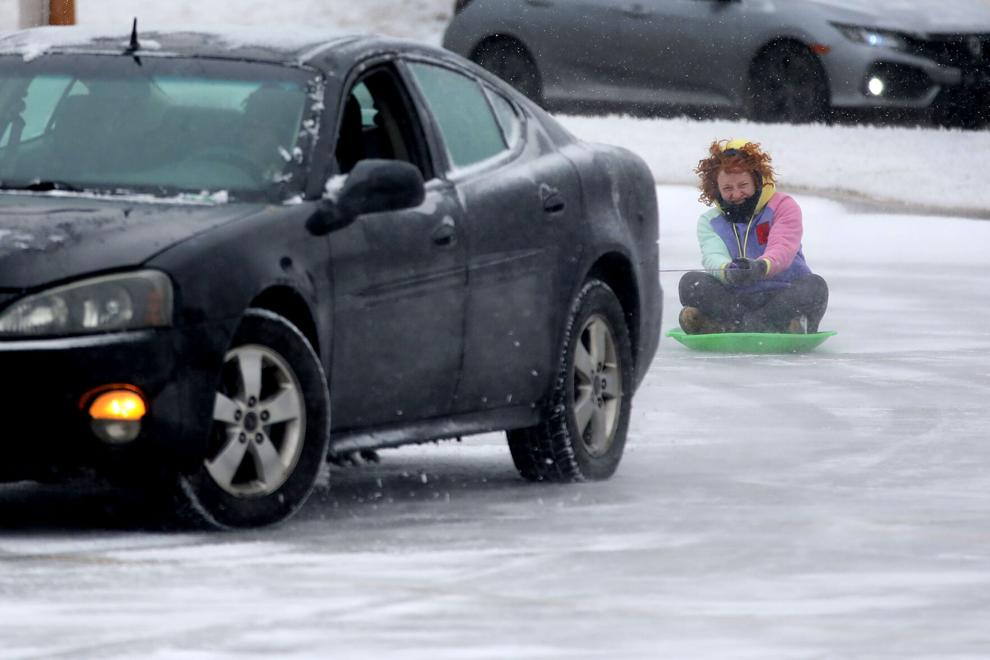 Weather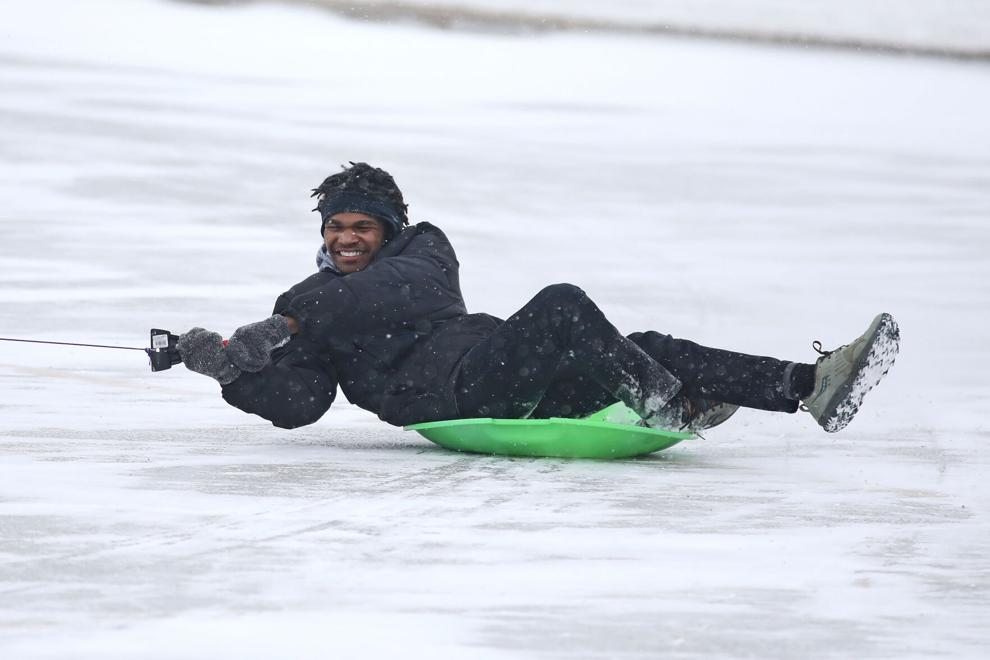 Weather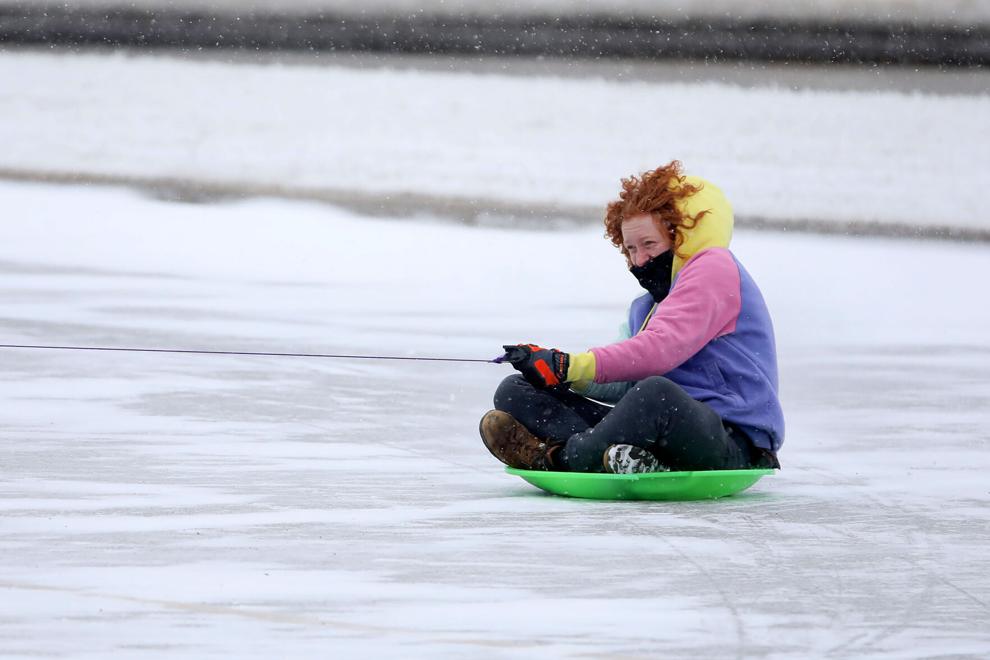 Icy feature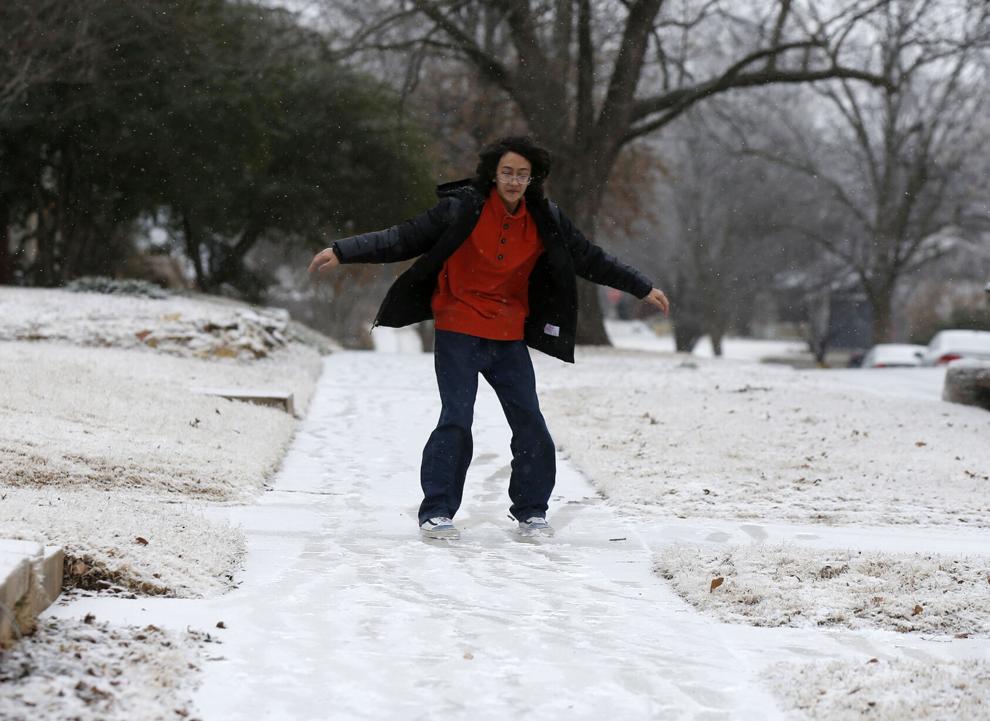 Weather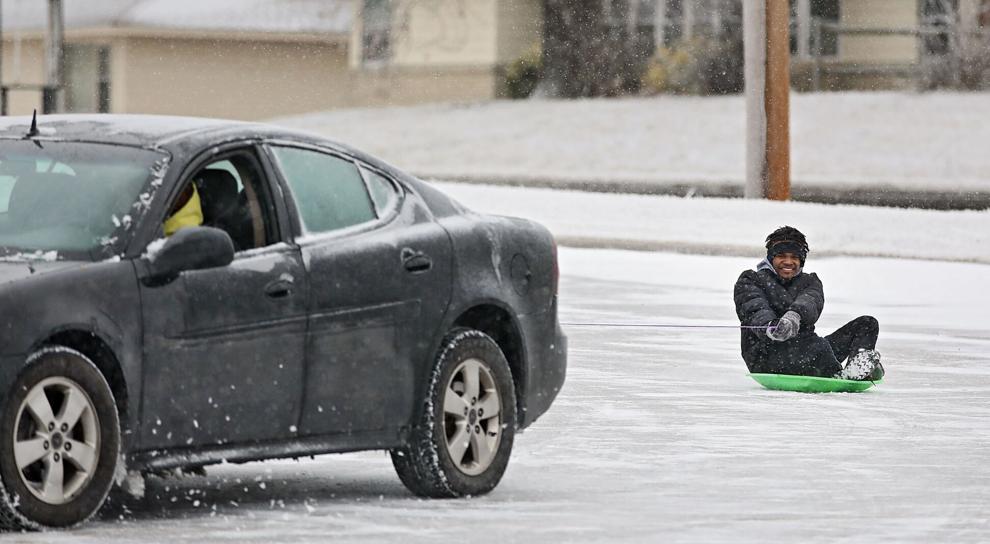 Weather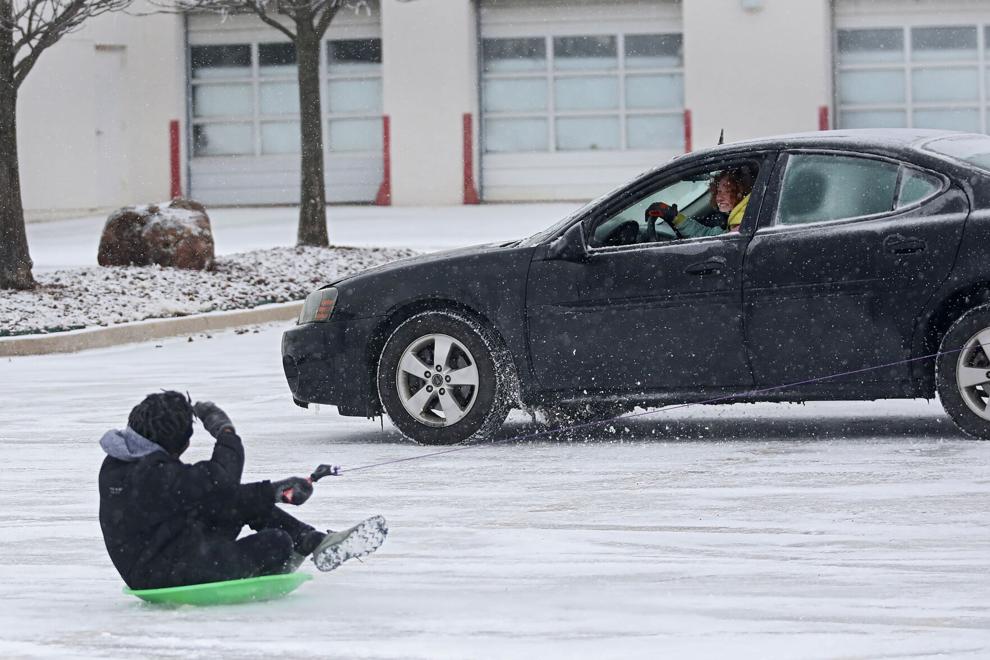 Weather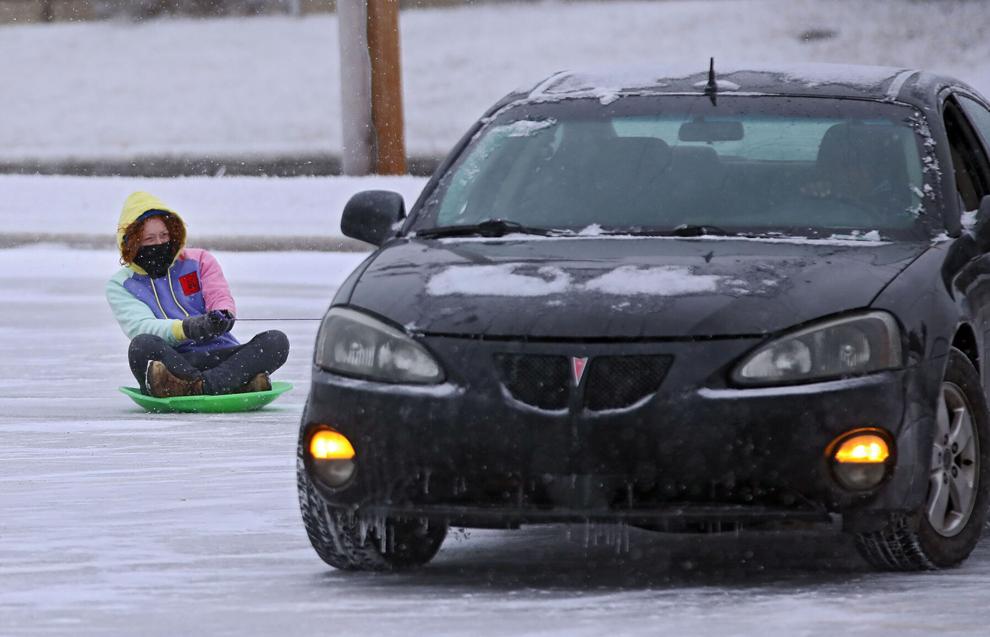 Weather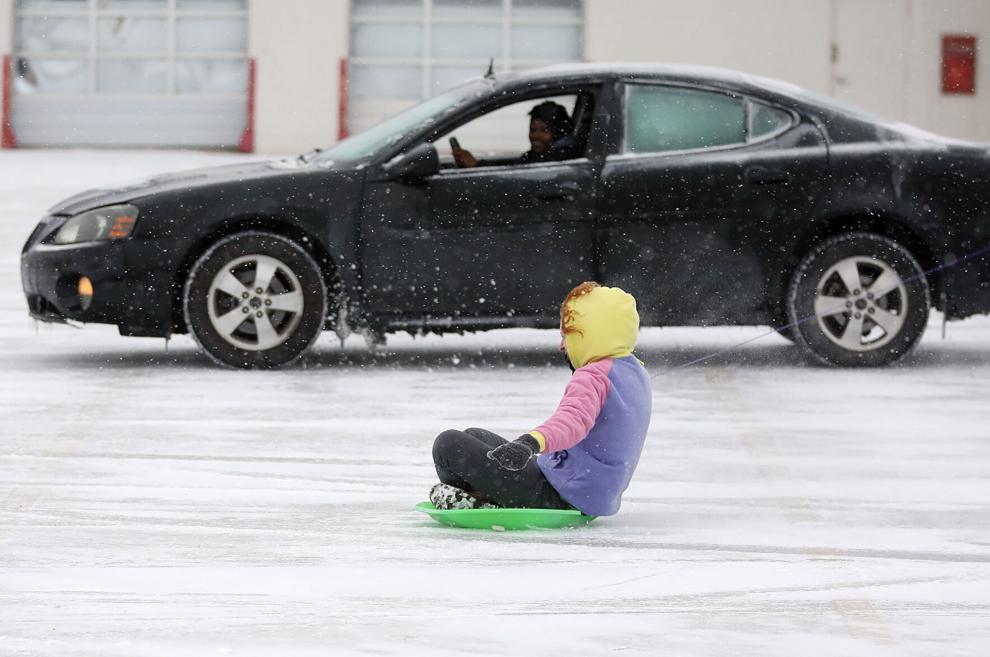 Icy feature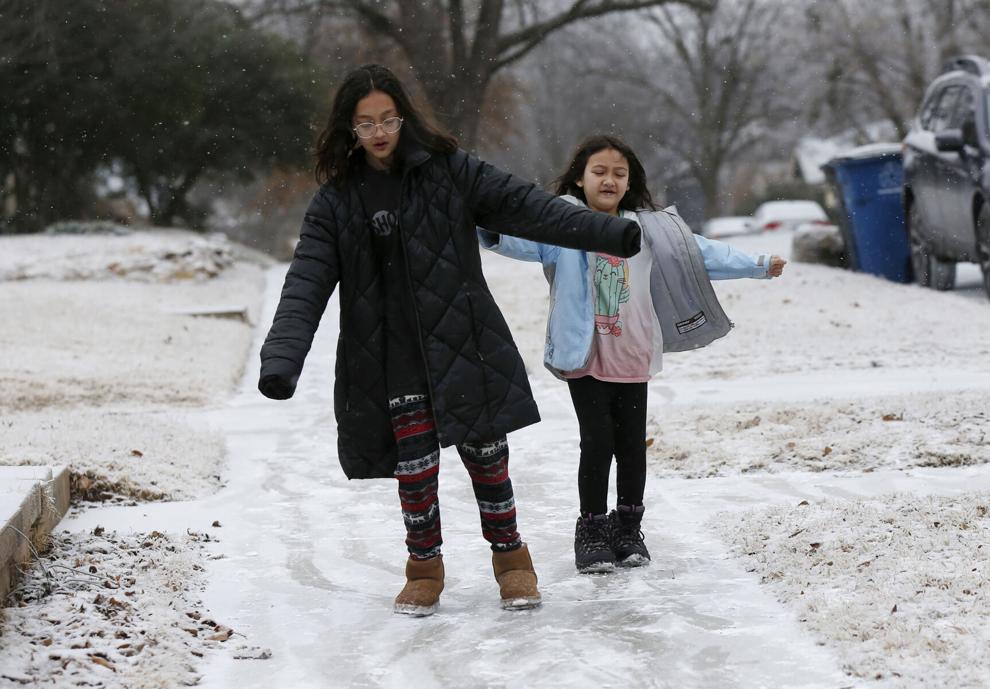 Frost Features
Frost Features
Frost Features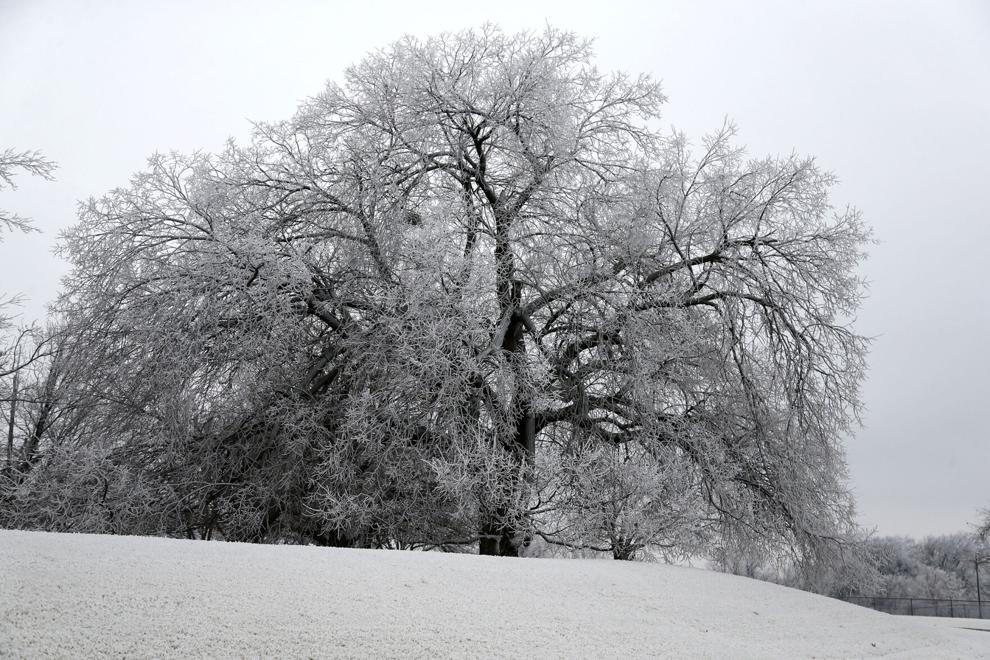 Frost Features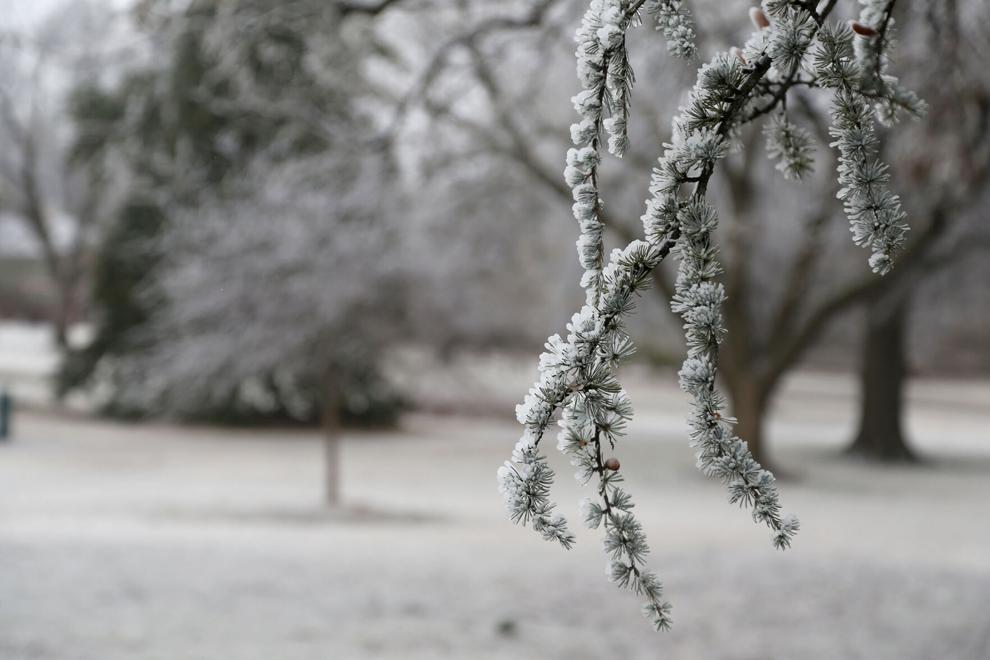 Icy Weather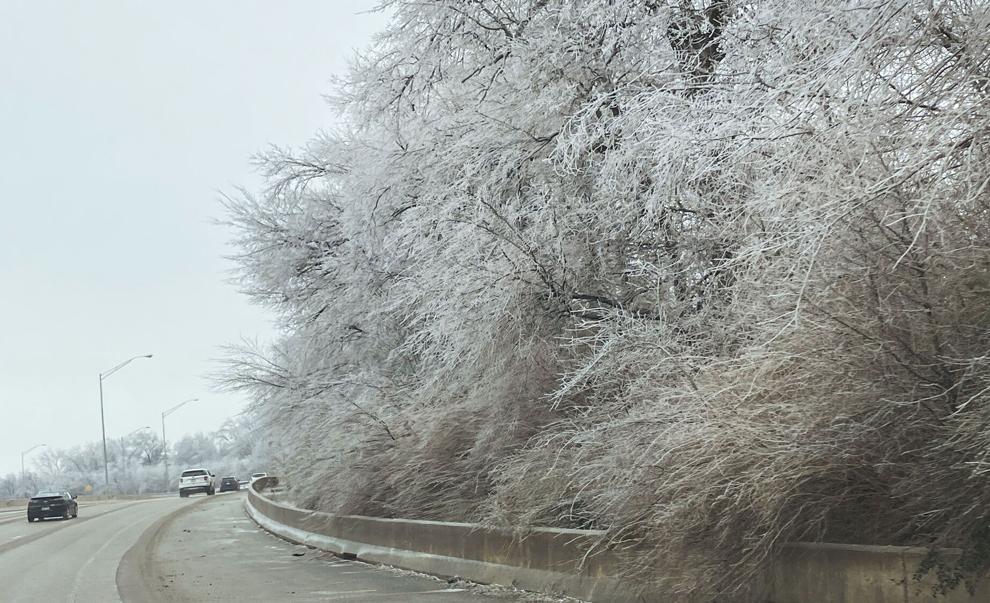 Ice
Ice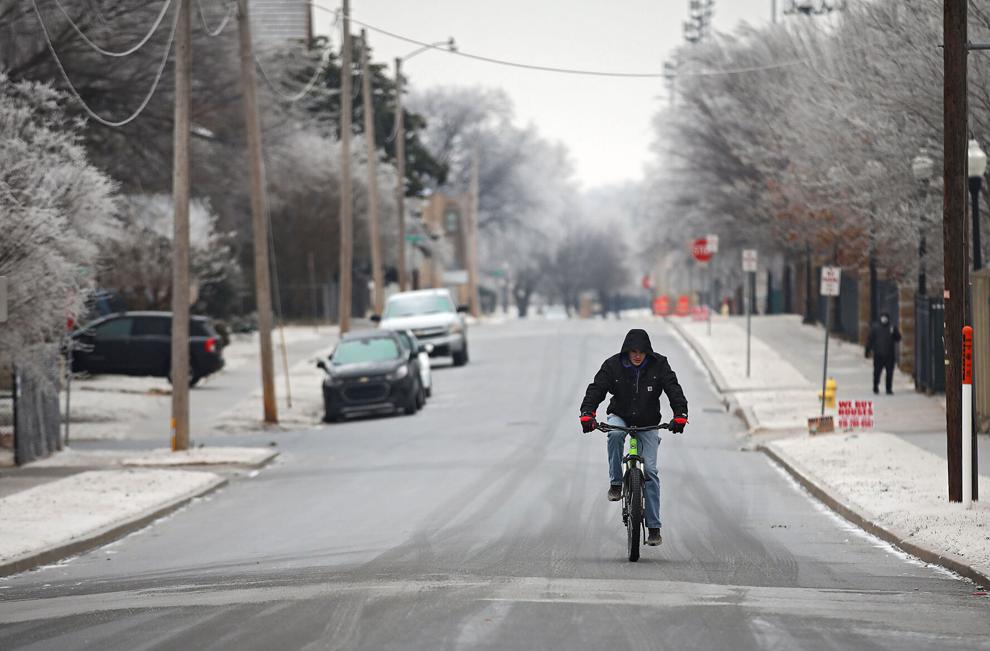 Ice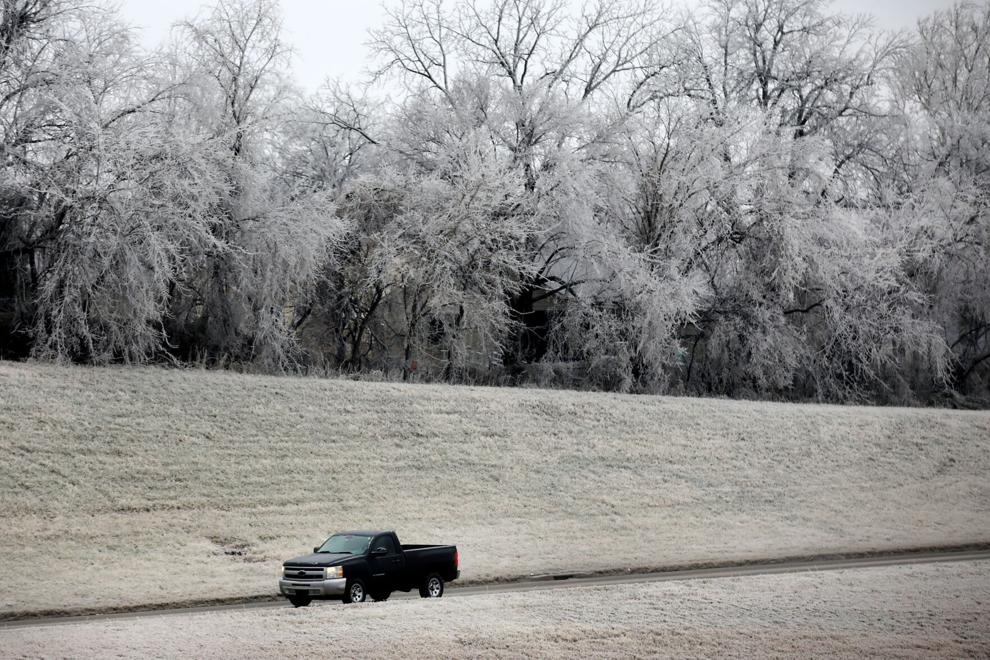 Ice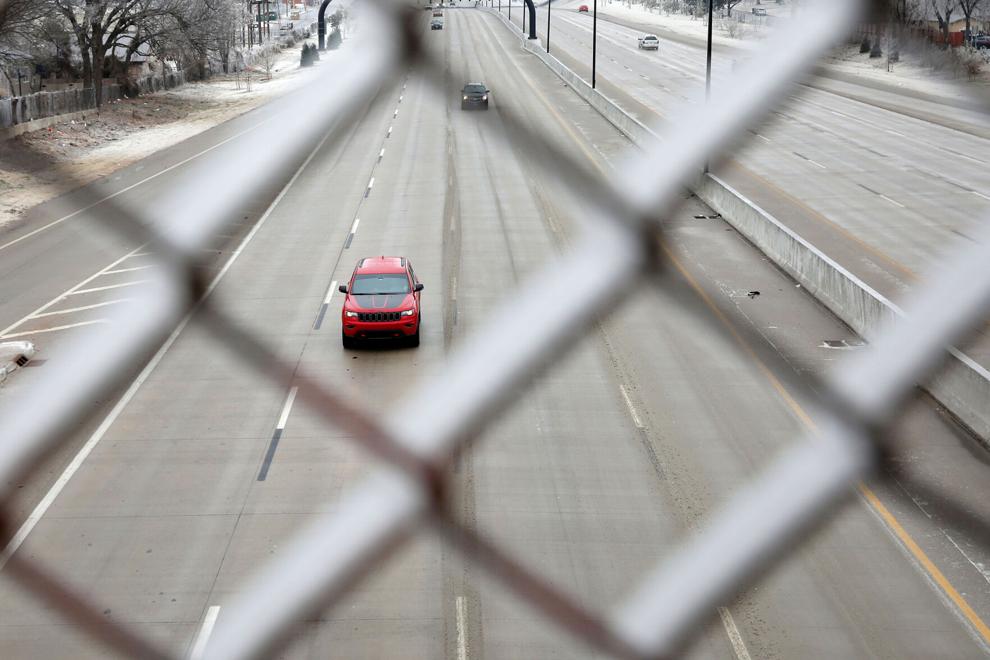 Ice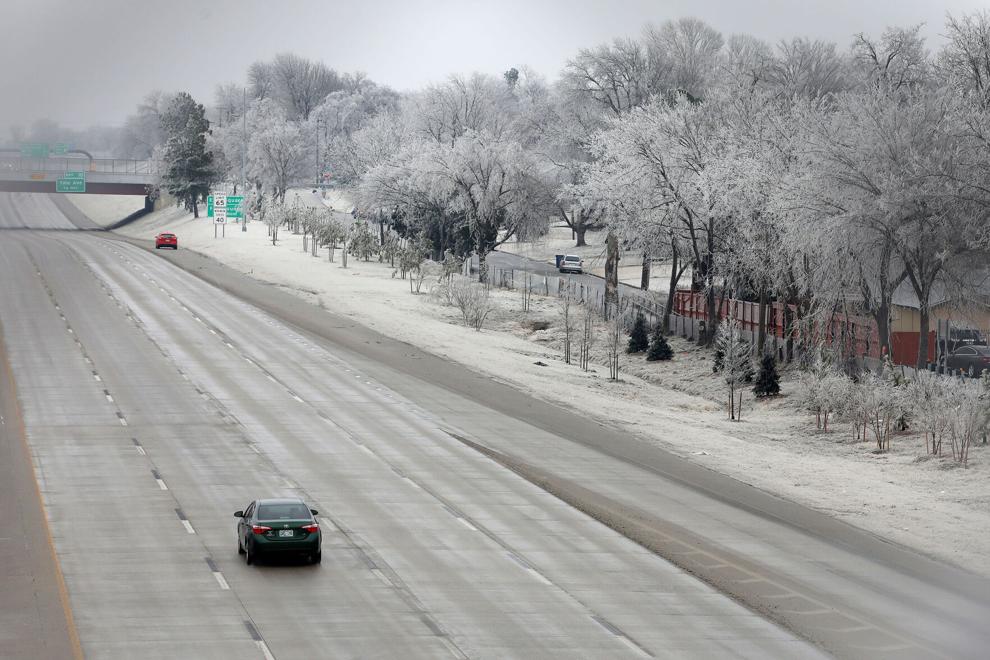 Ice in Tulsa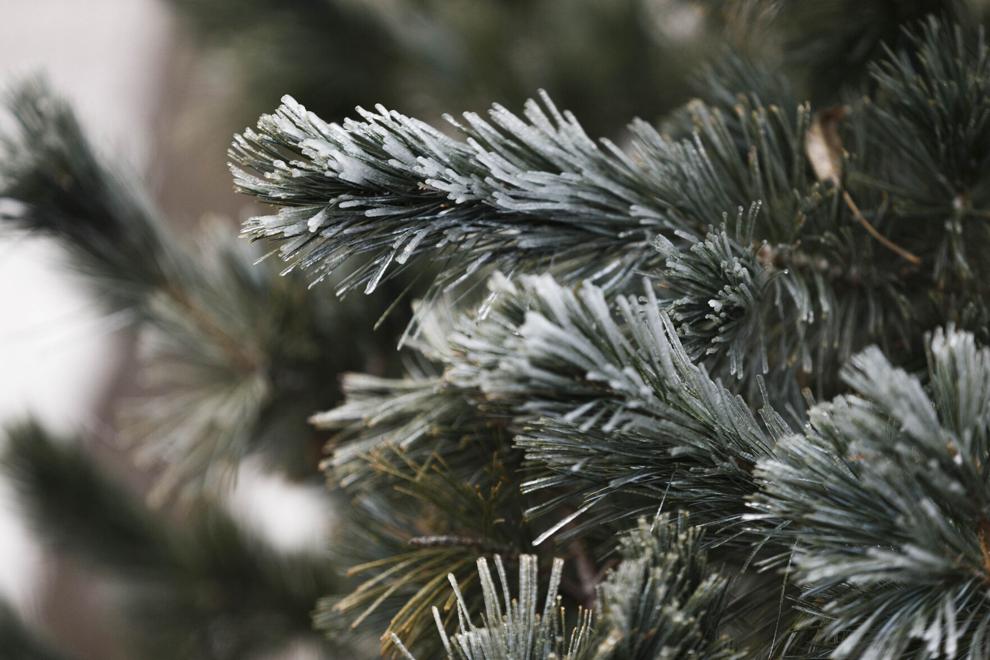 Ice in Tulsa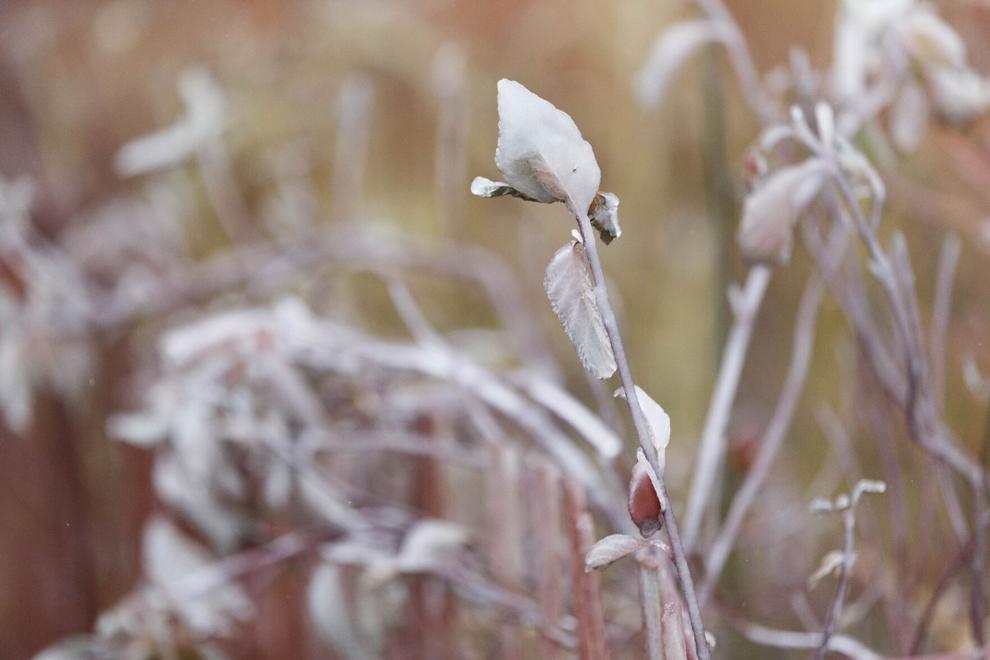 Ice in Tulsa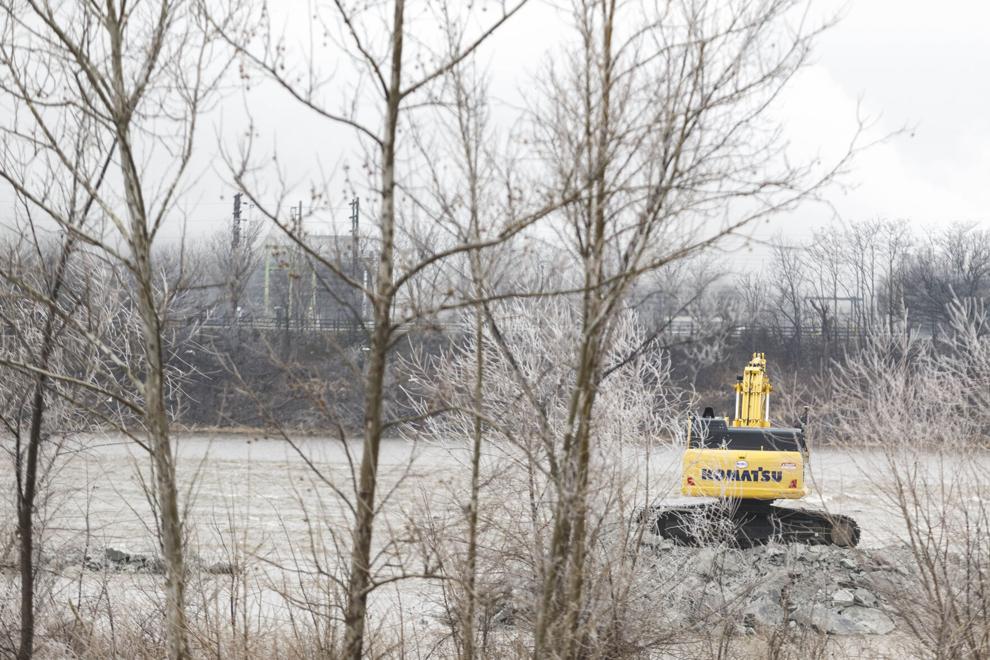 Ice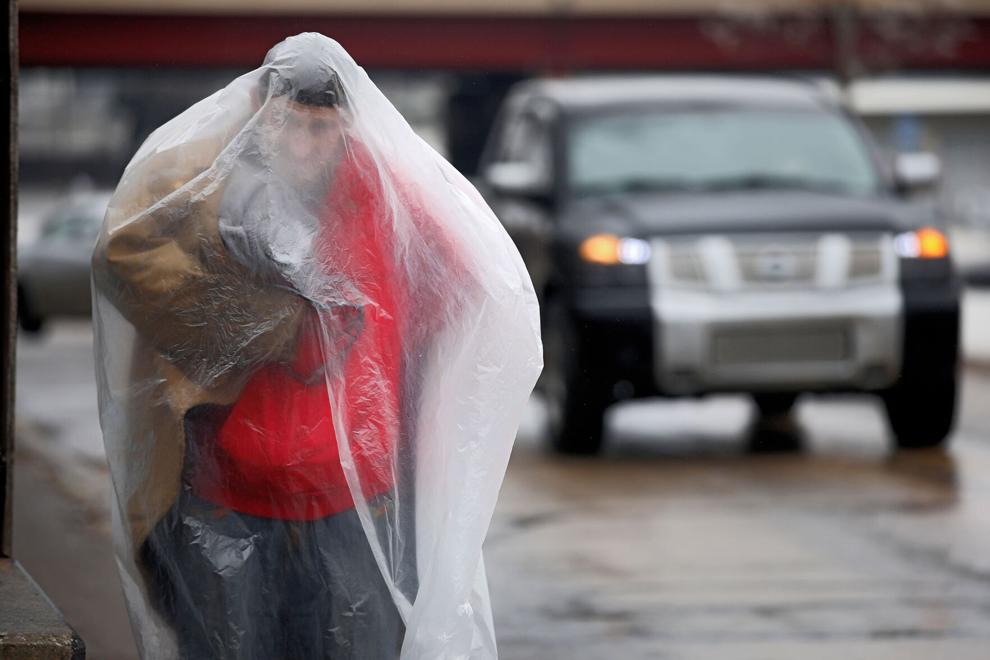 Ice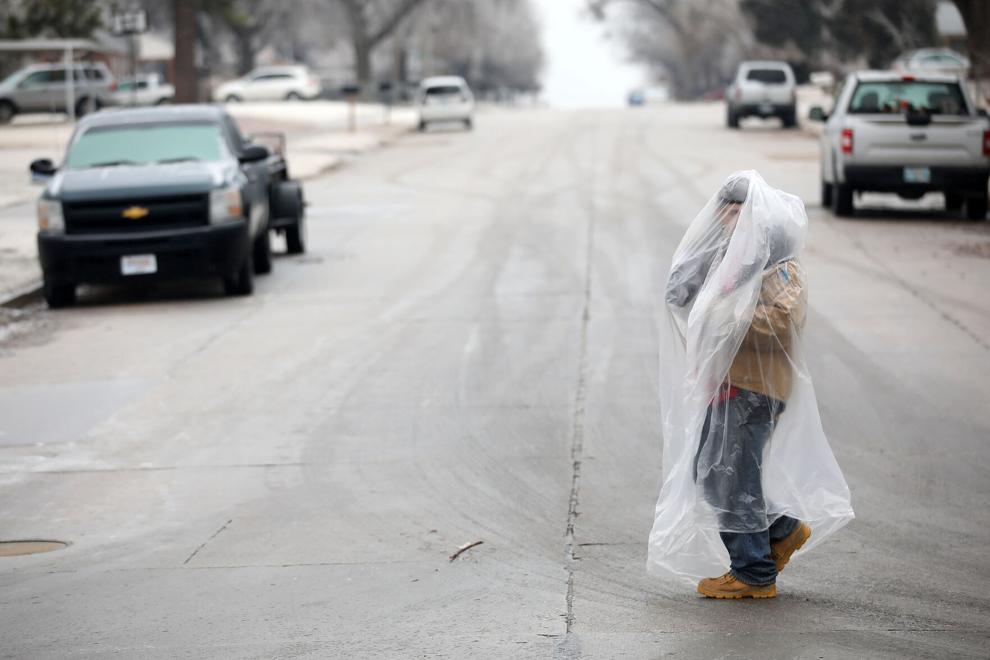 Ice
Ice in Tulsa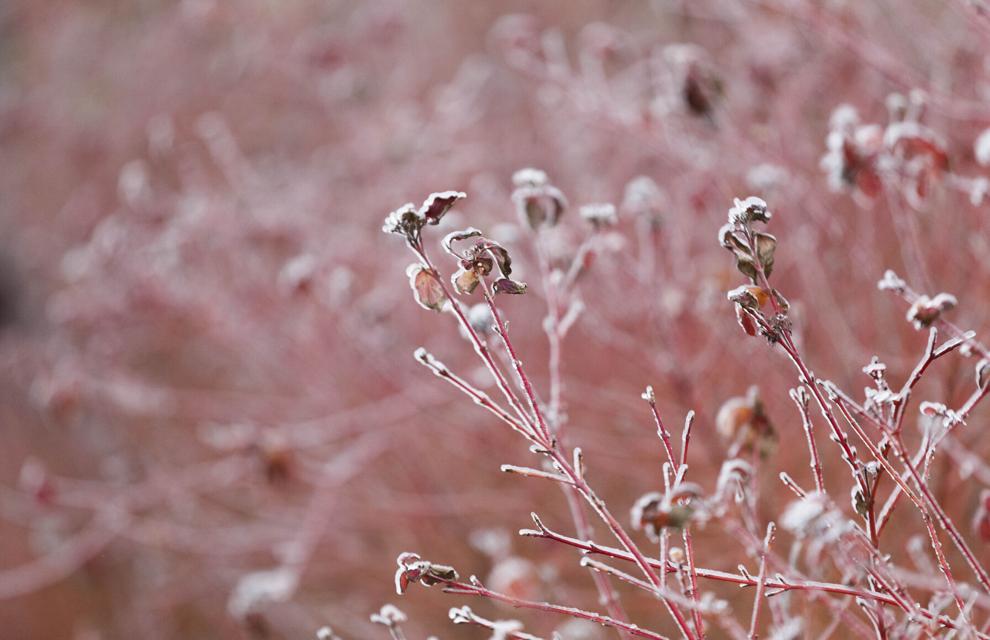 Ice in Tulsa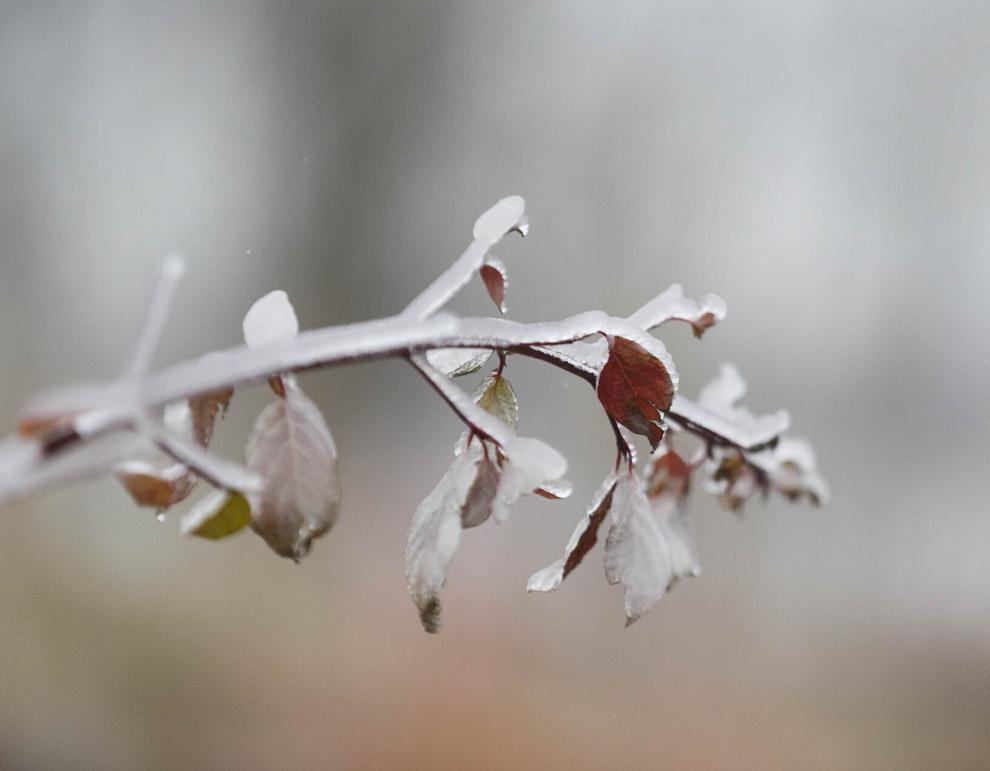 Voting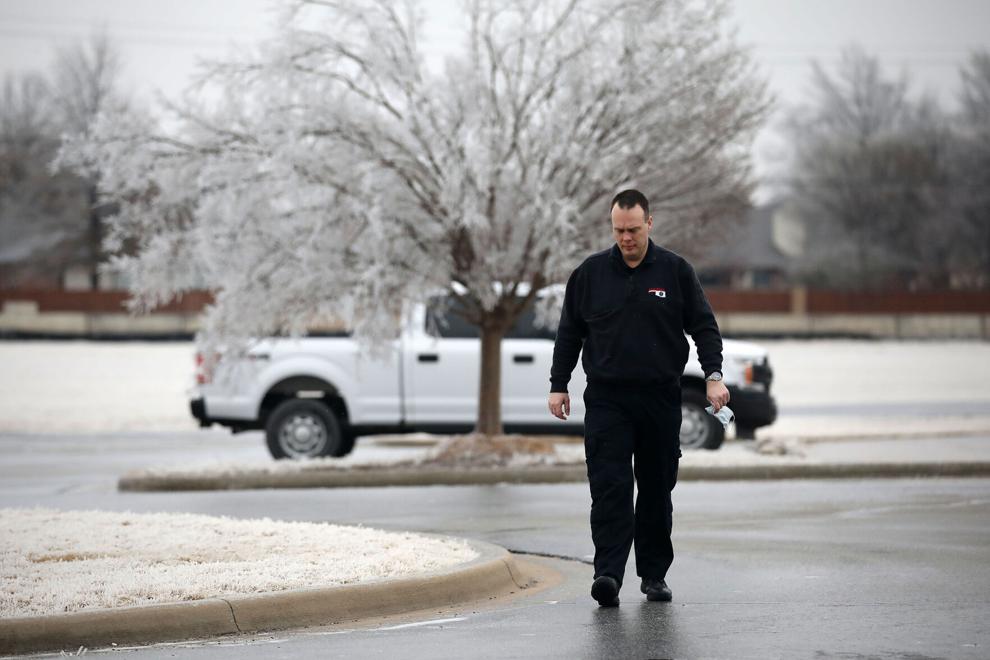 Voting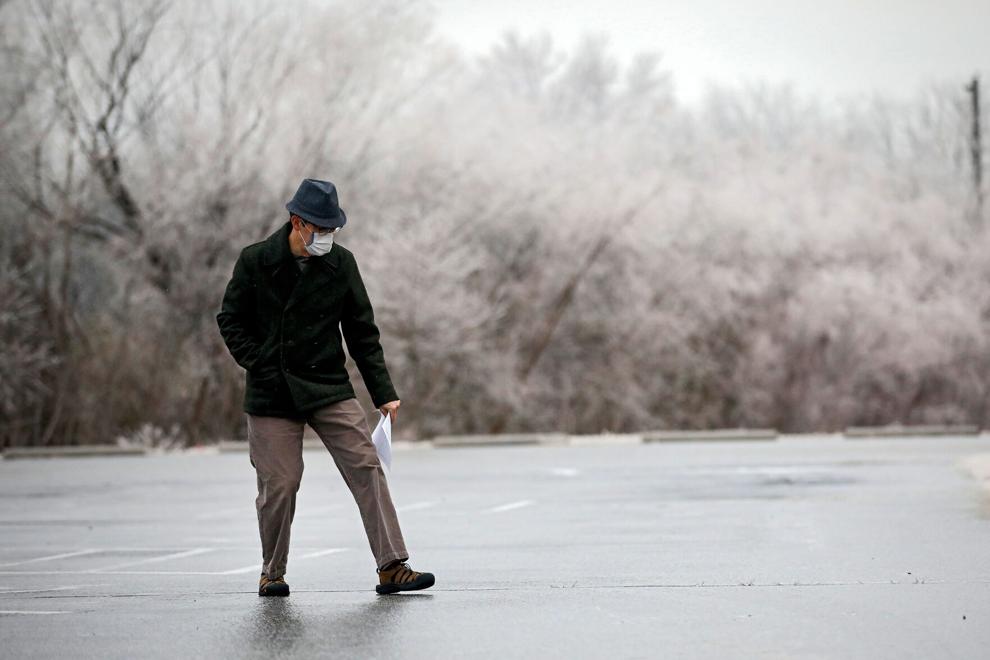 Vulnerable in the Cold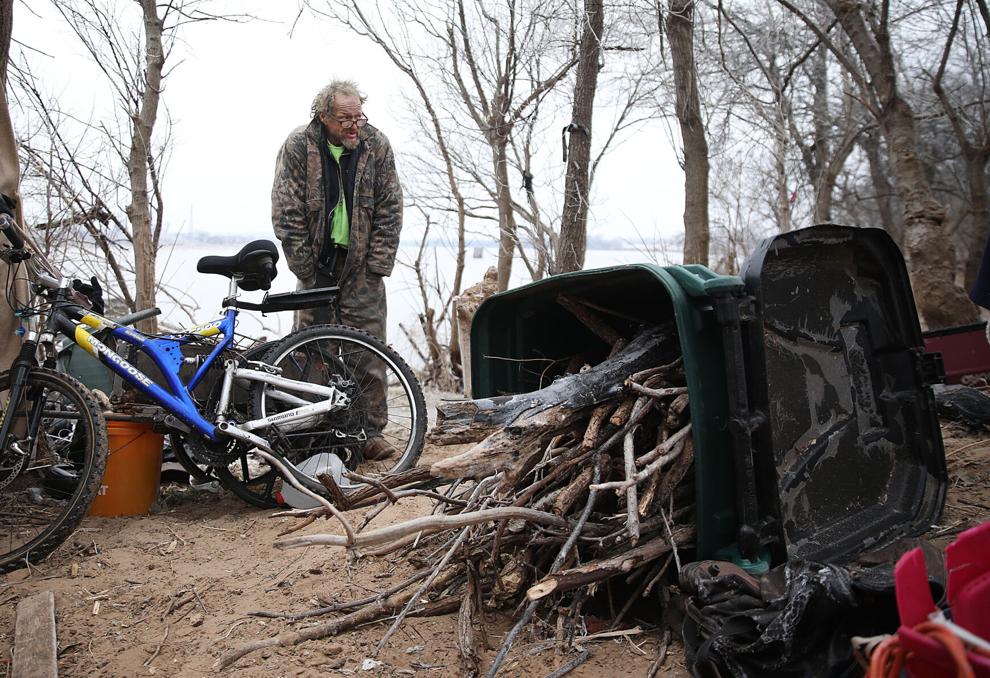 Vulnerable in the Cold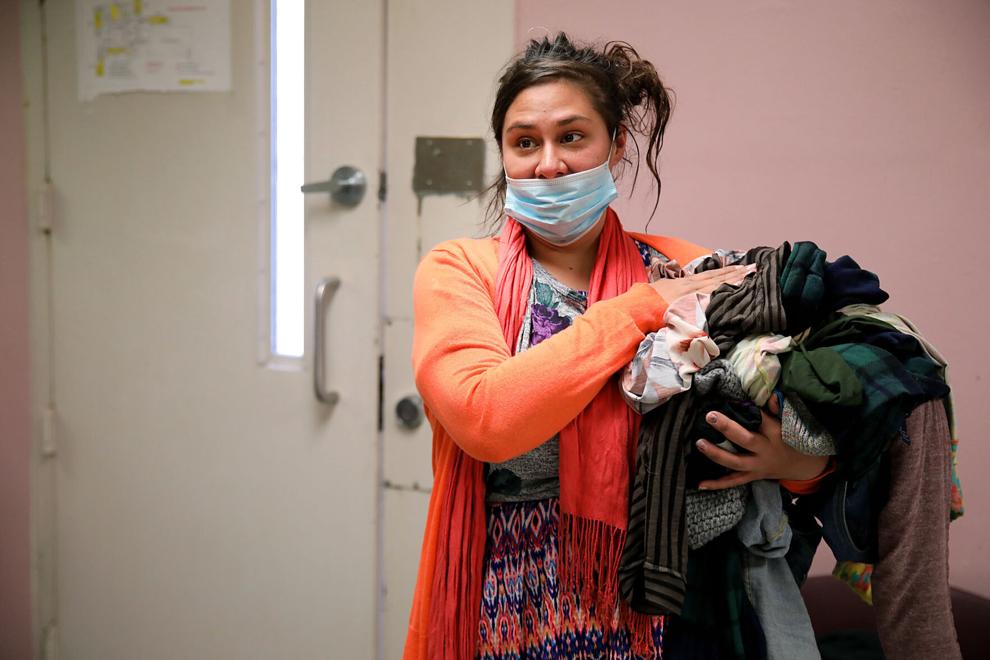 Vulnerable in the Cold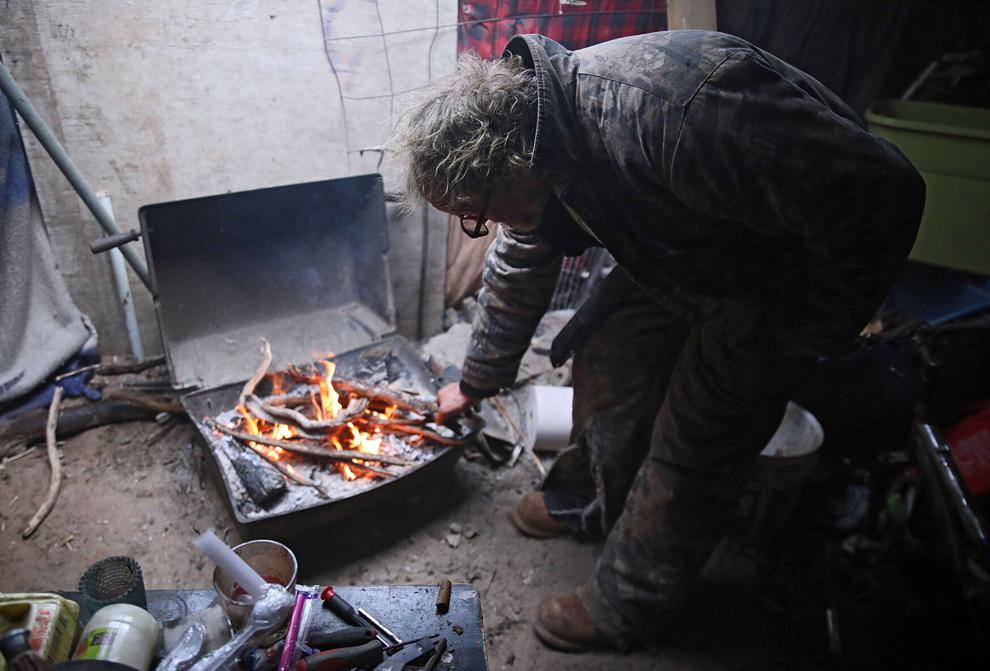 Vulnerable in the Cold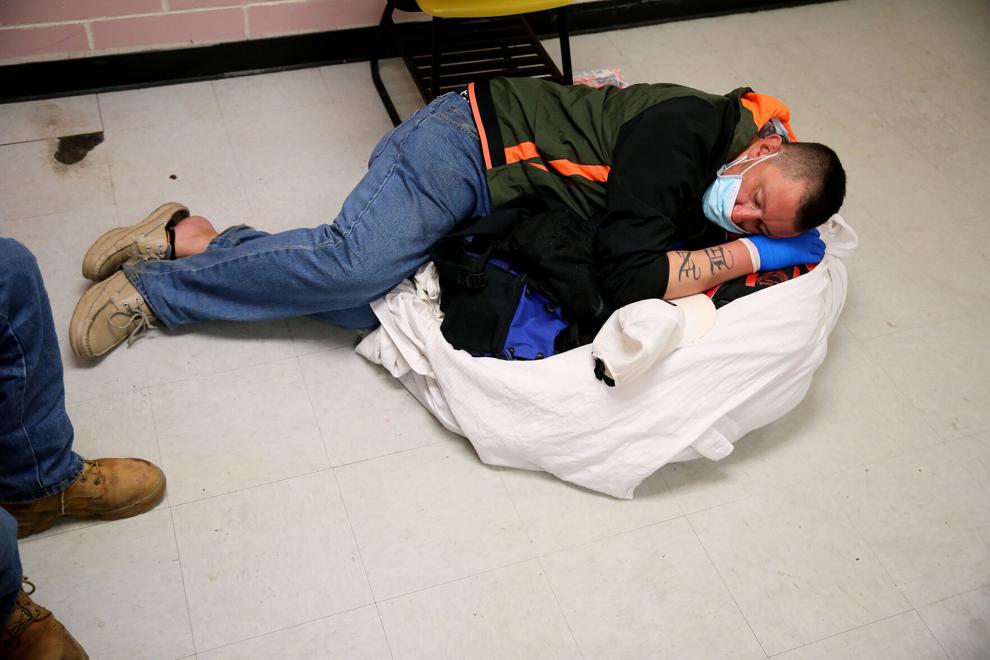 Vulnerable in the Cold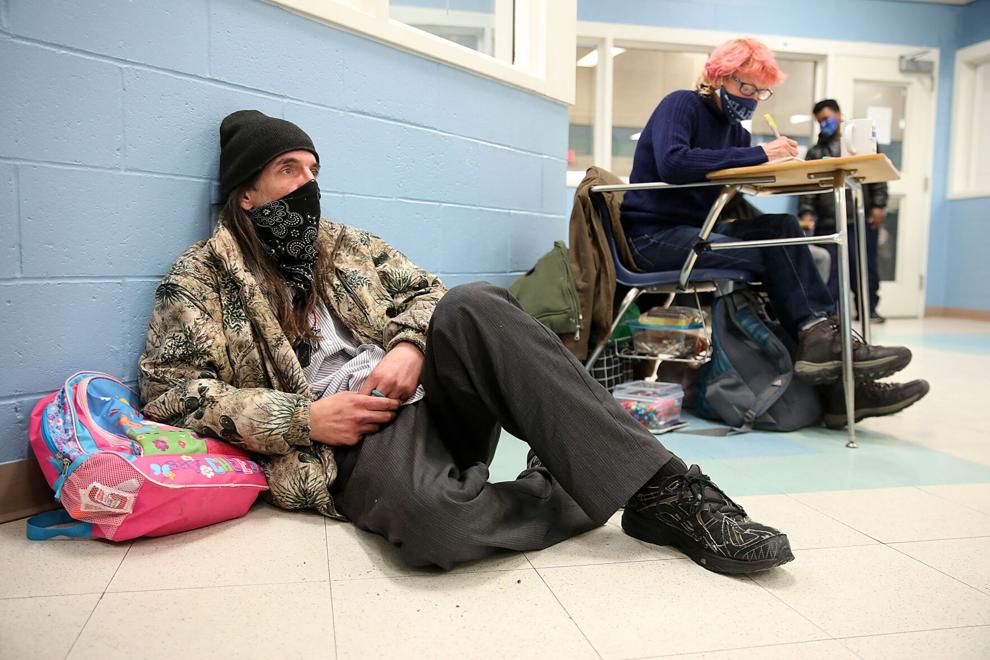 Voting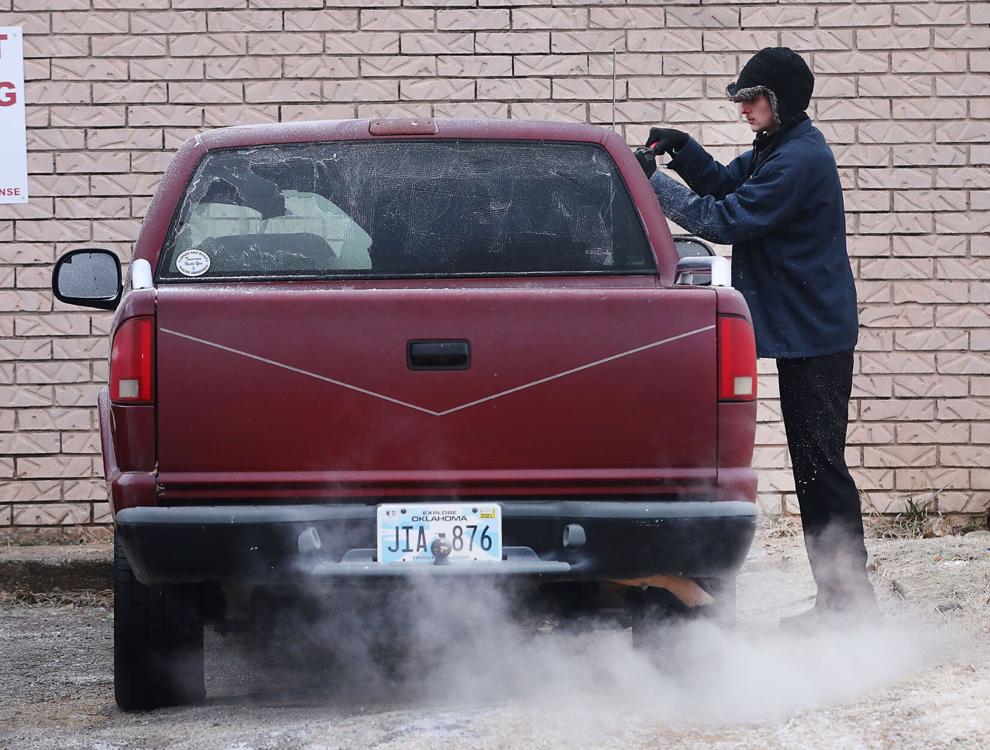 weather feature
ICE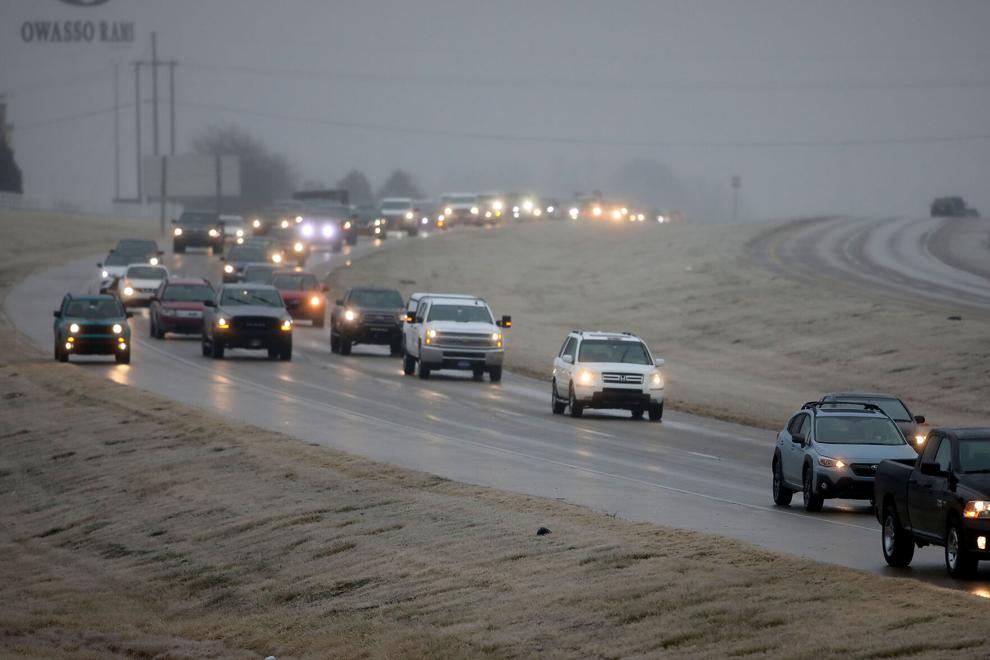 Ice Weather Feature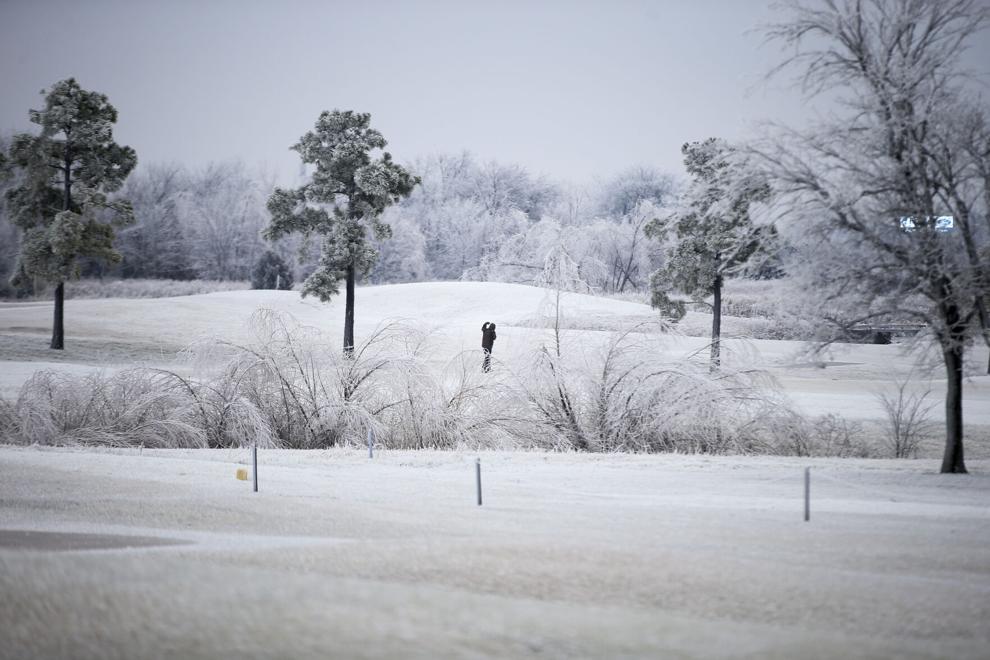 Ice Weather Feature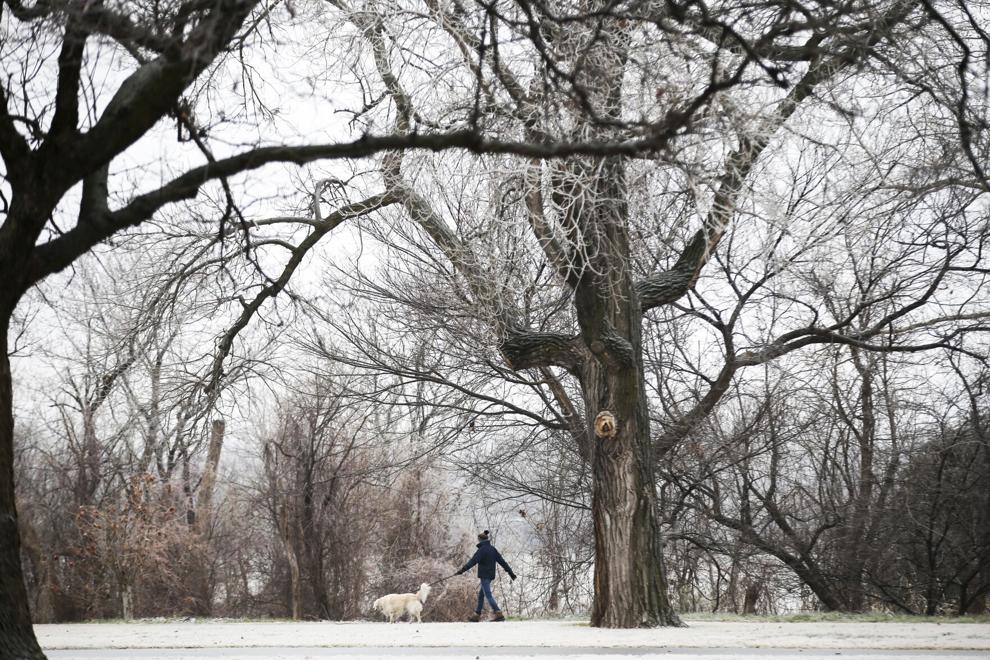 Frost Features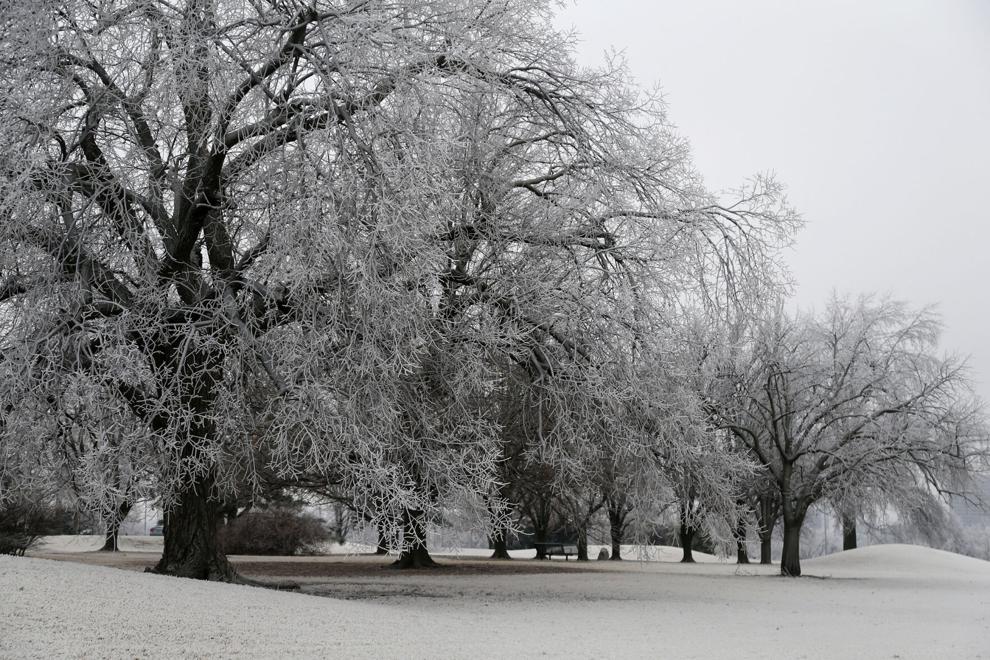 Frost Features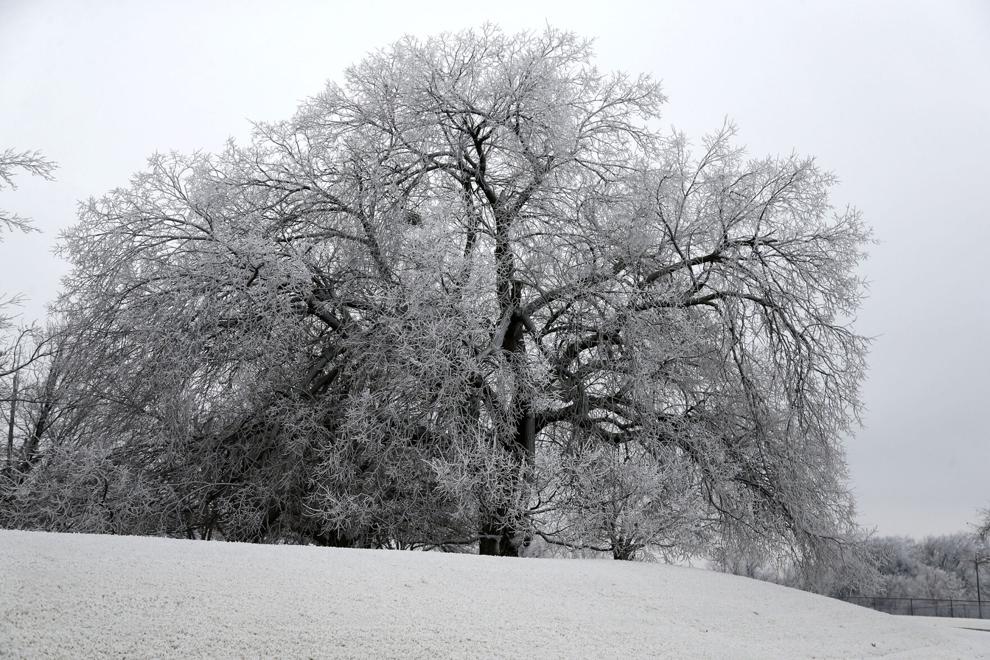 Frost Features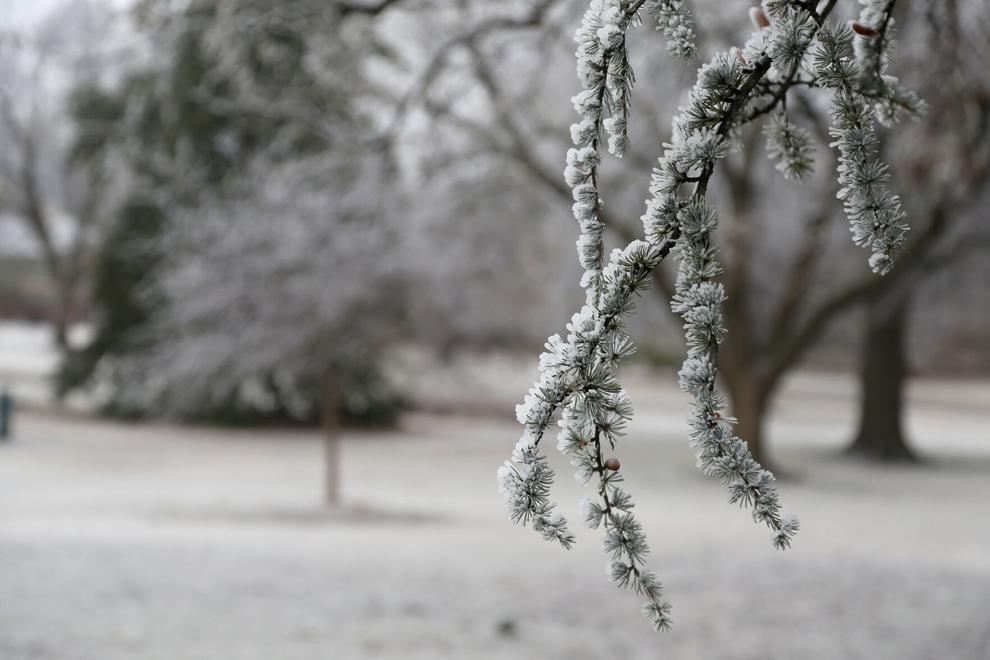 Frost Features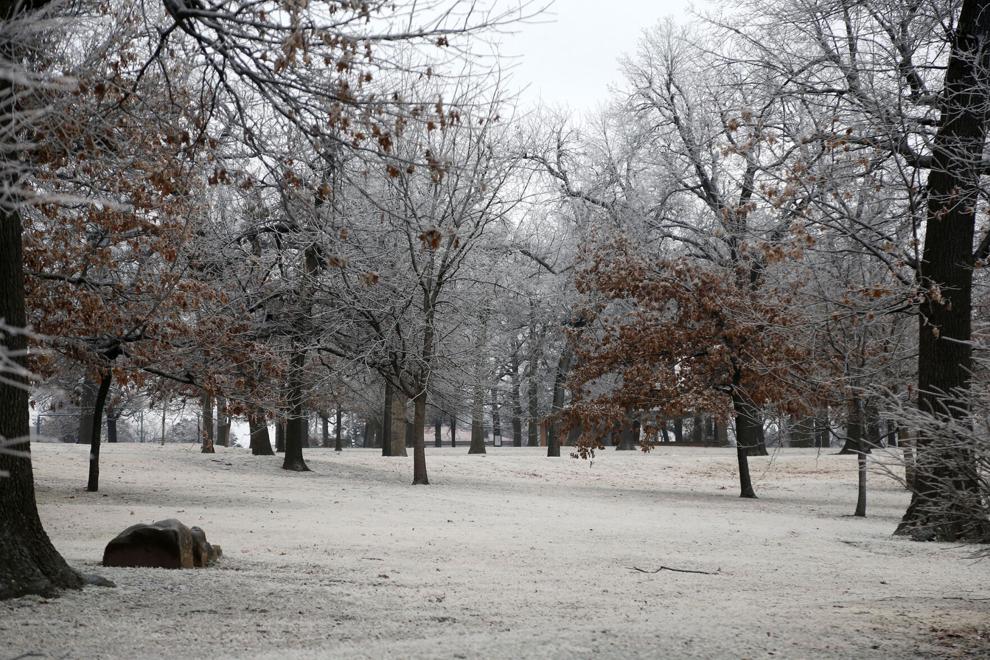 Frost Features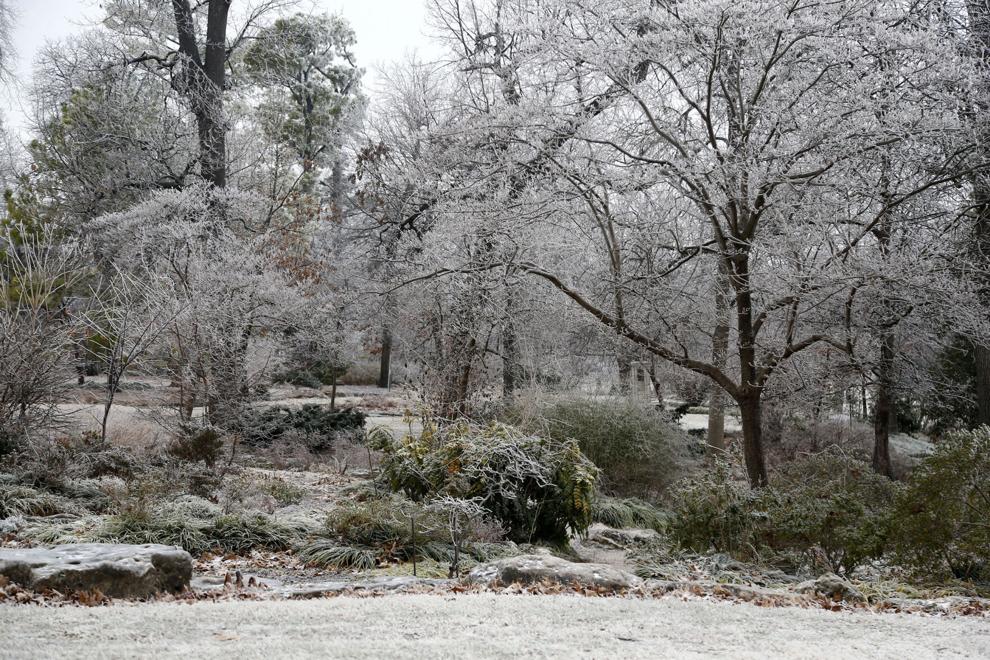 Frost Features
Frost Features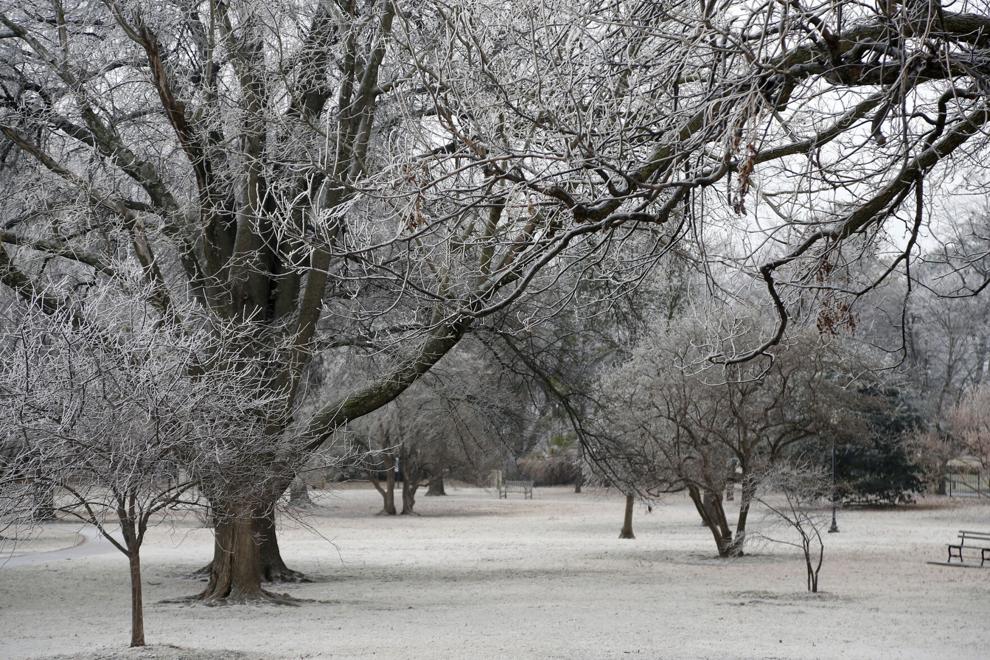 Ice
Icy Weather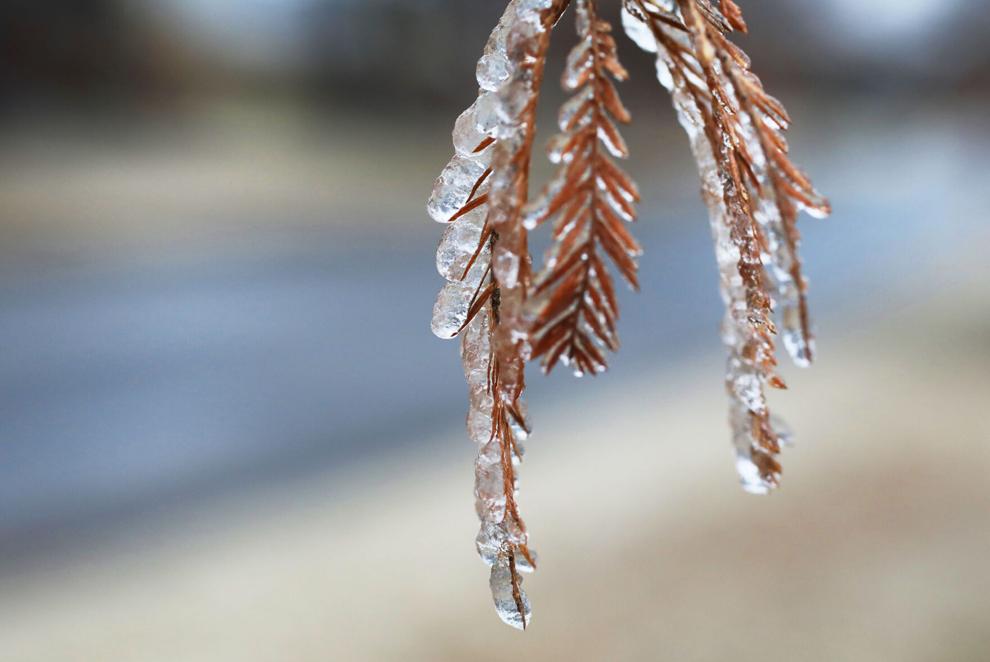 Icy Weather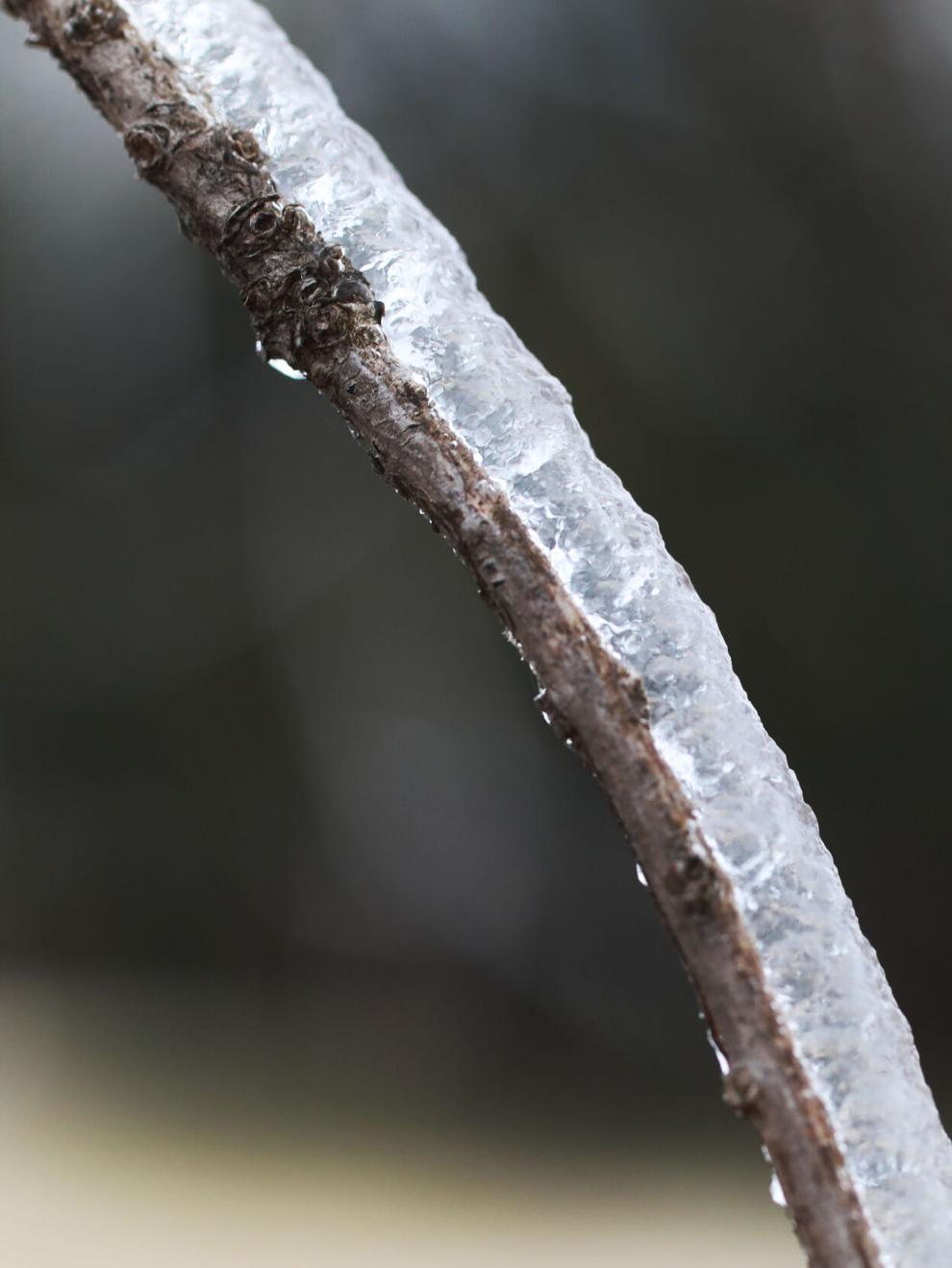 Icy Weather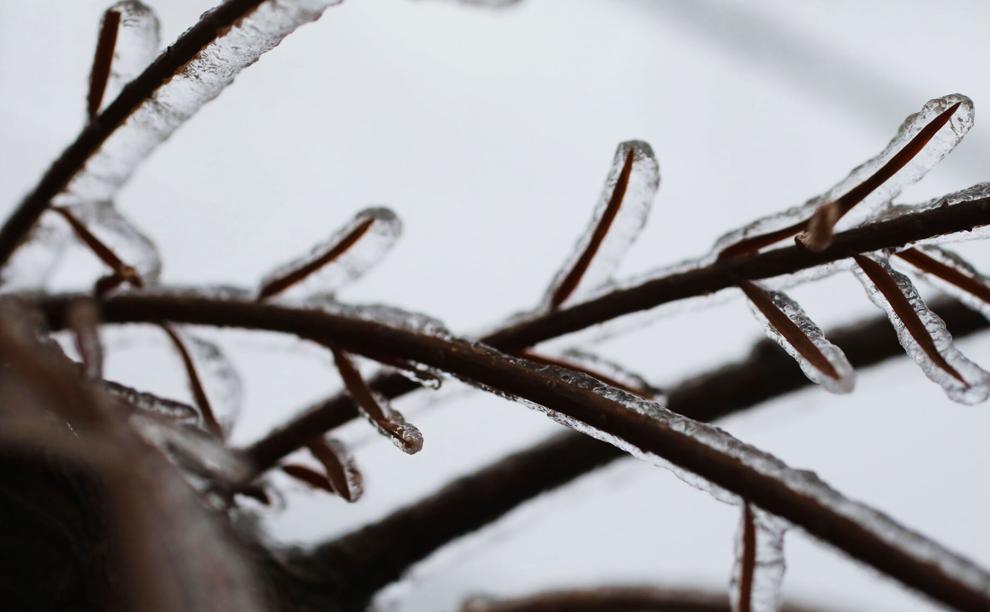 Icy Weather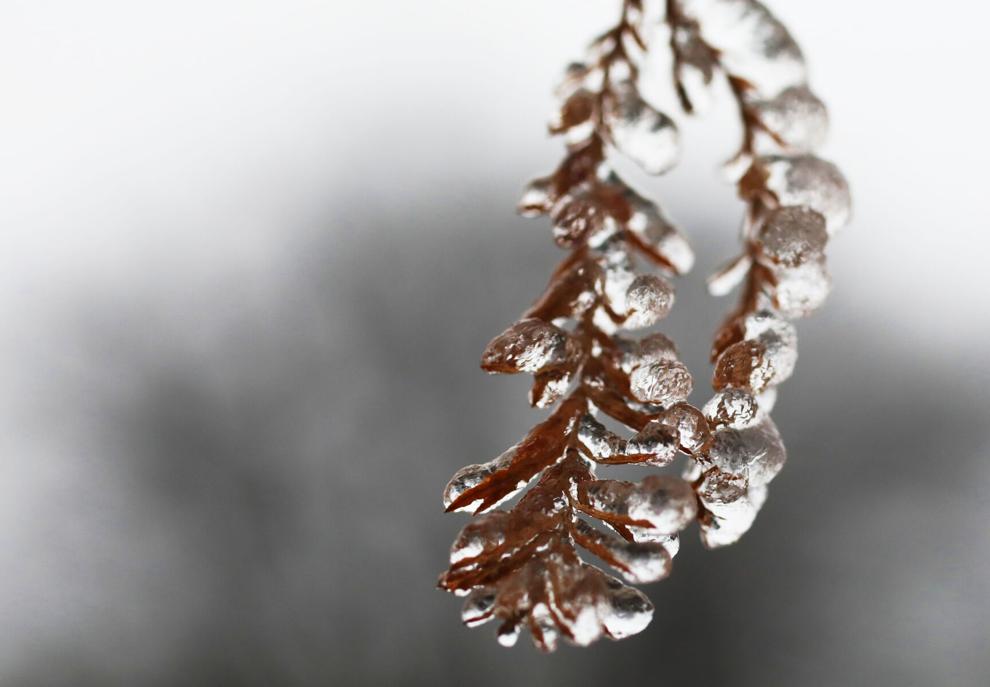 Icy Weather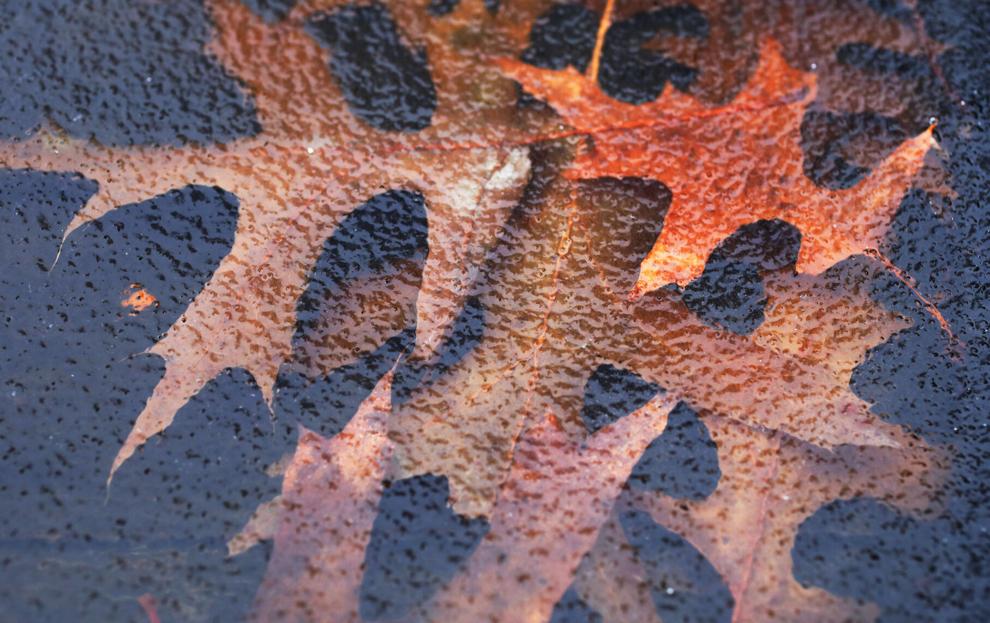 Icy Weather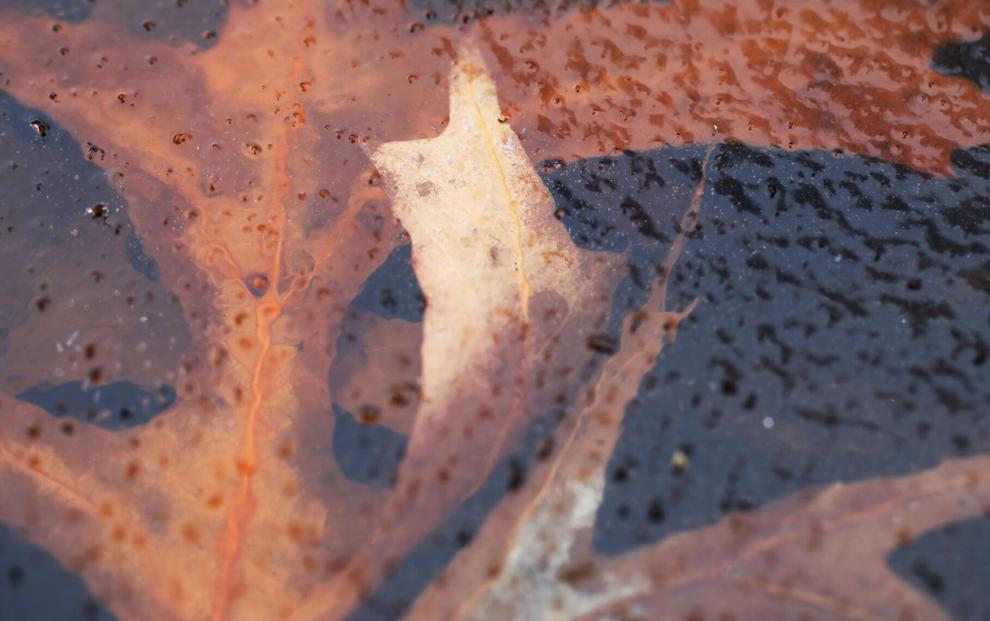 Icy Weather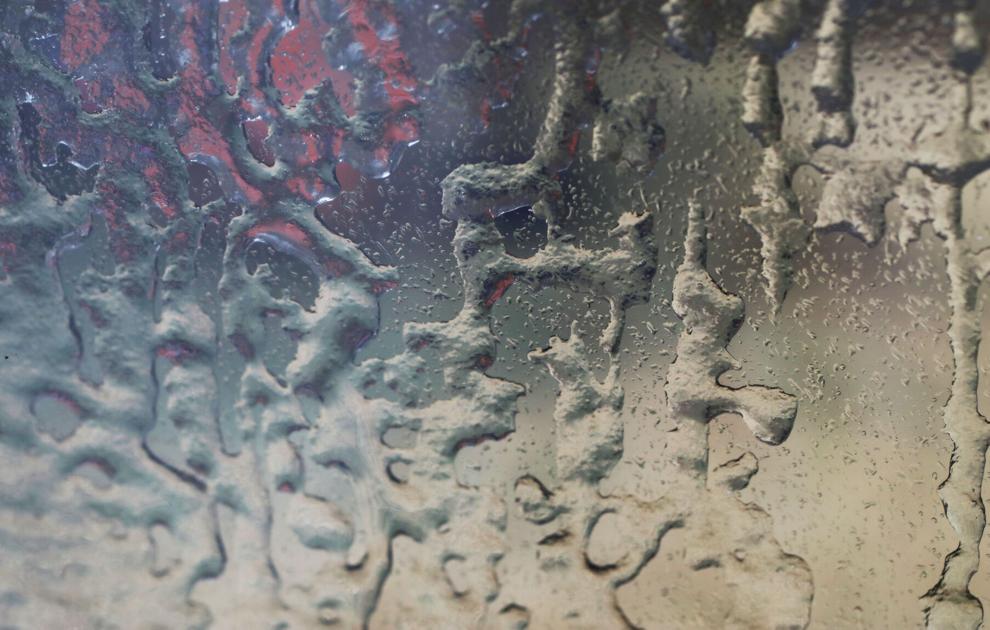 Icy Weather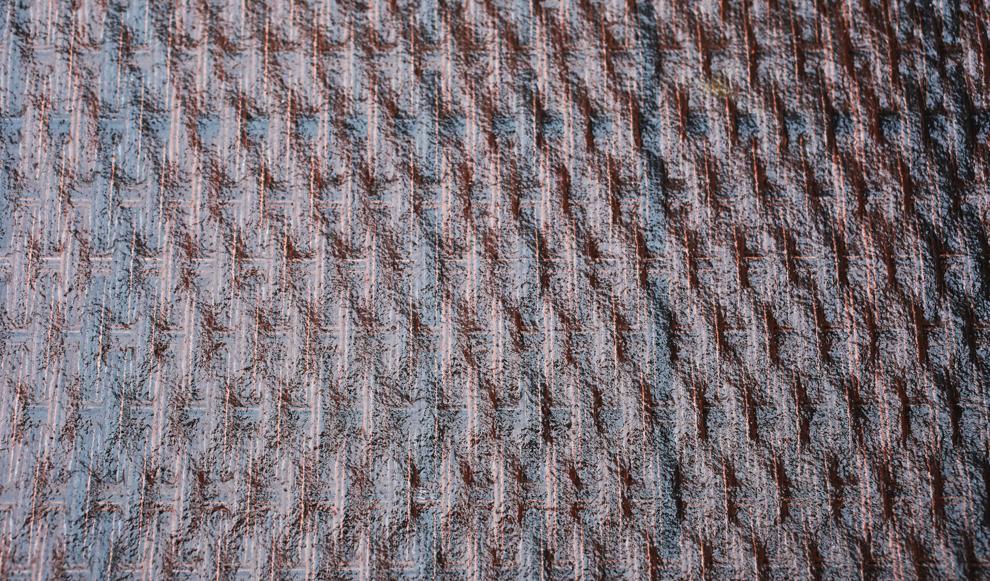 Icy Weather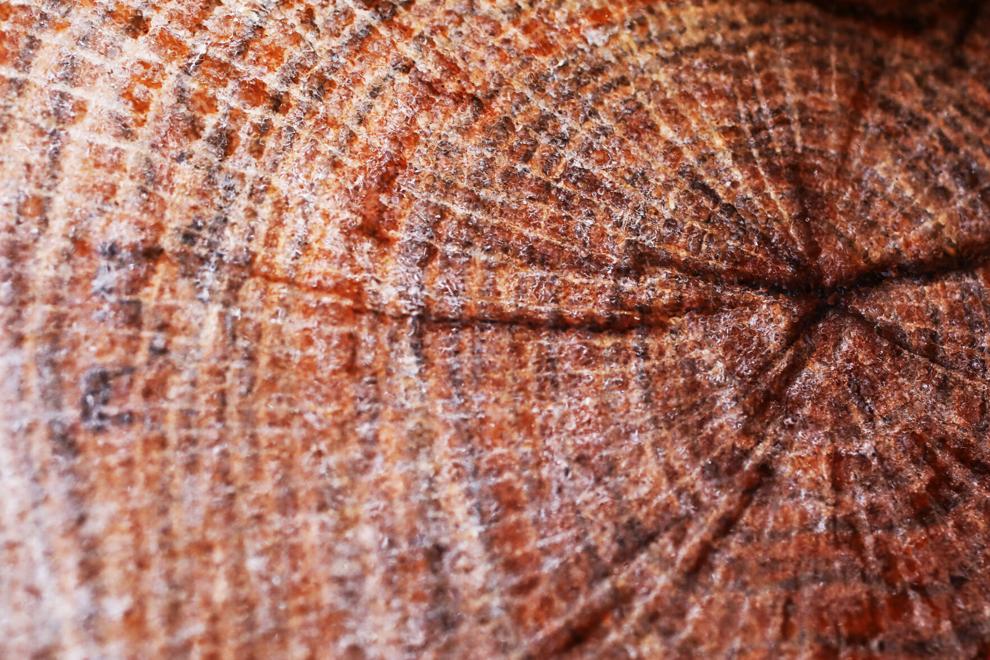 Icy Weather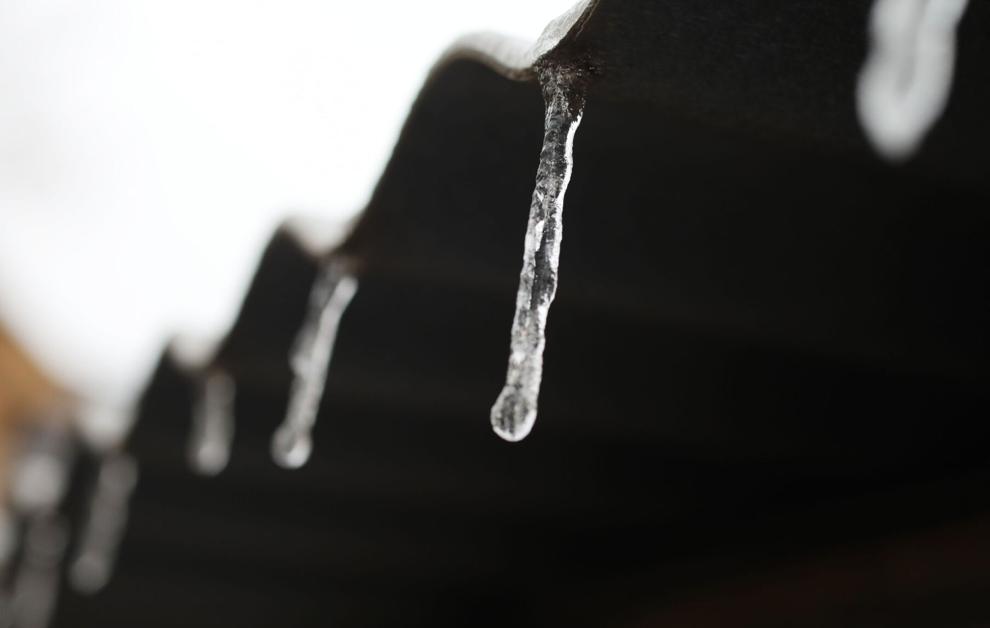 Icy Weather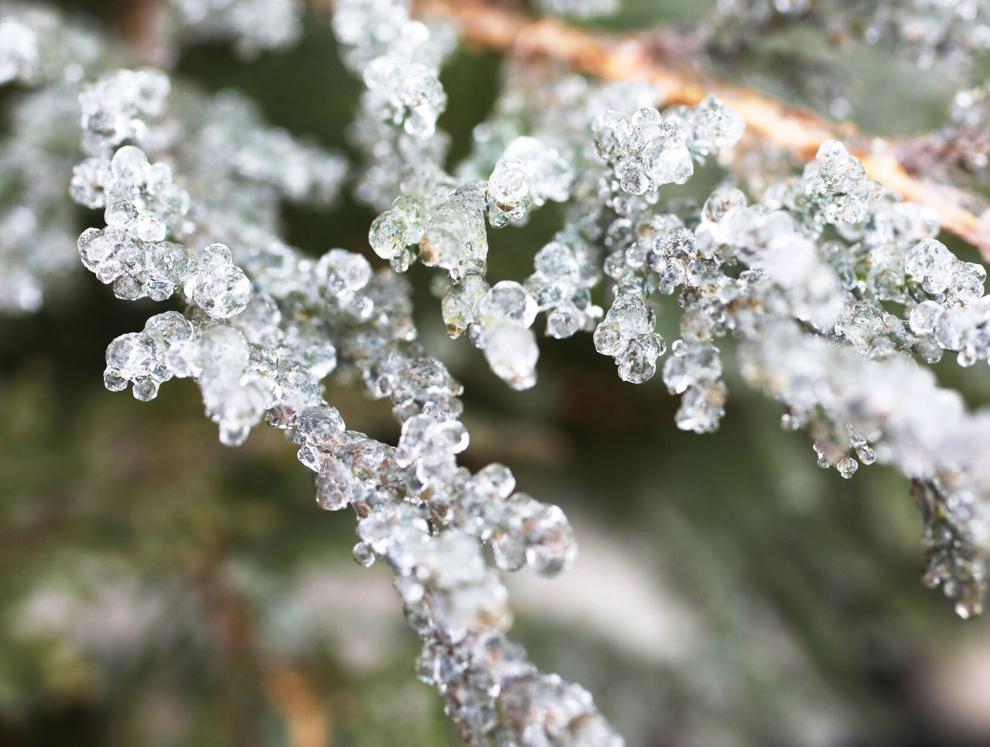 Icy Weather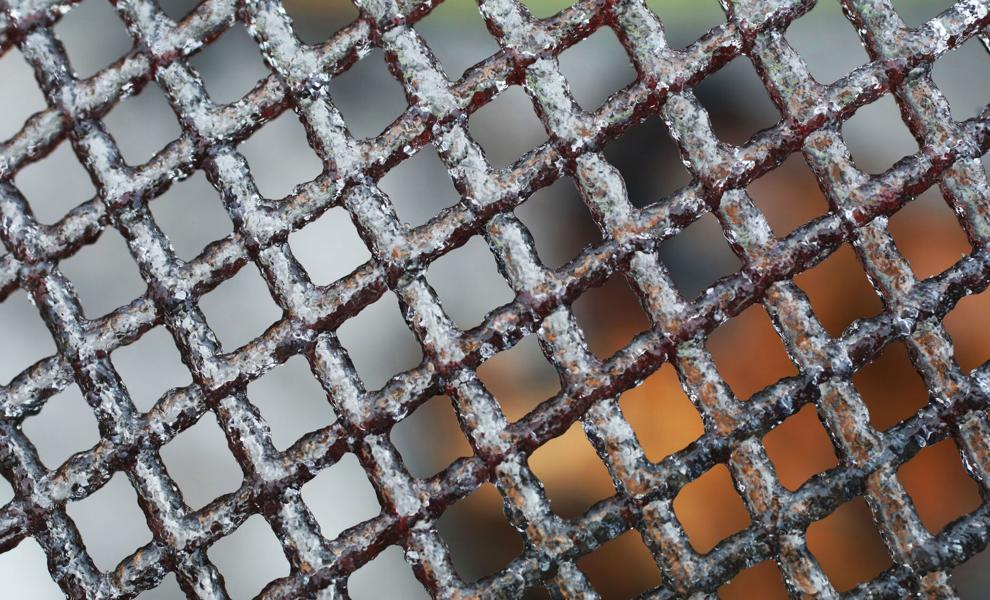 ICE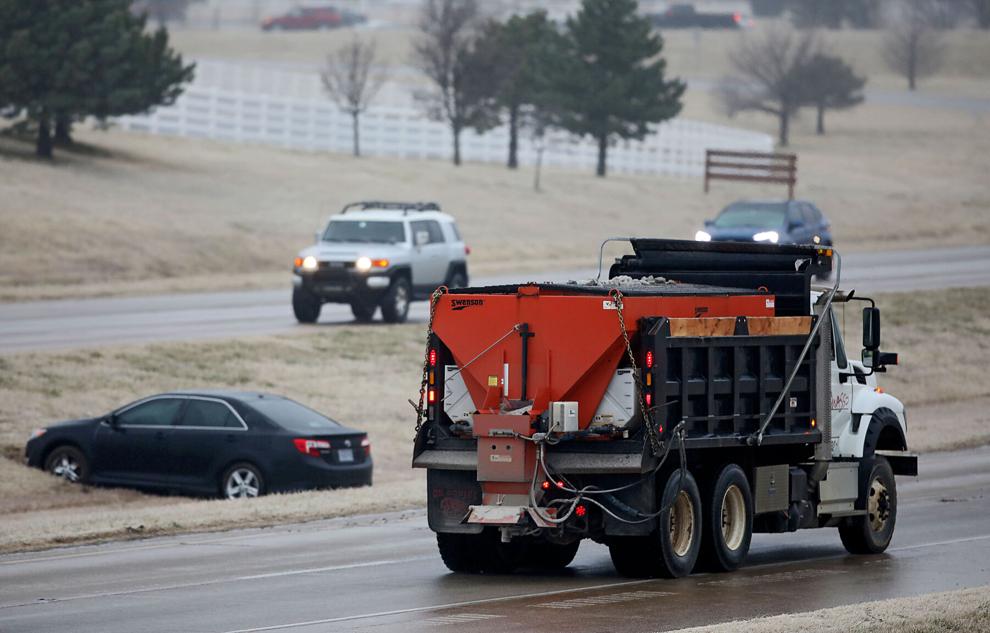 Ice in Tulsa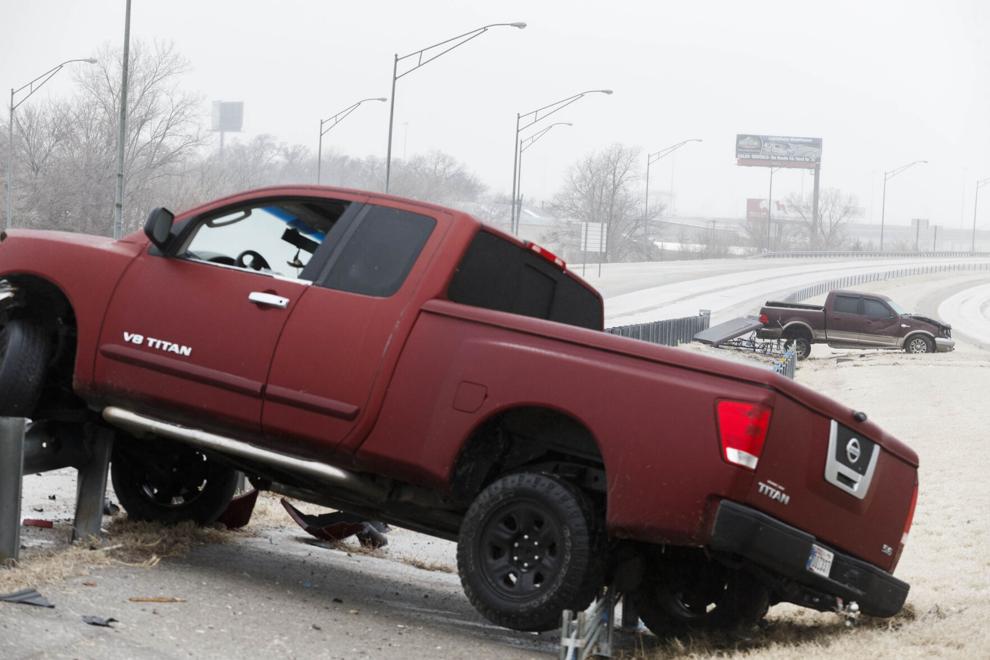 Ice in Tulsa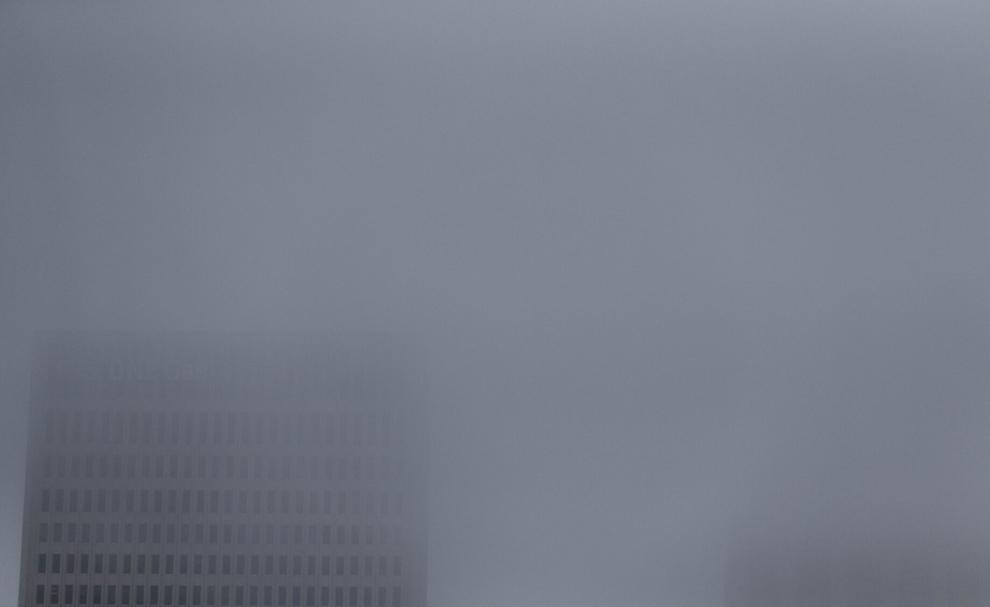 Ice in Tulsa
Ice in Tulsa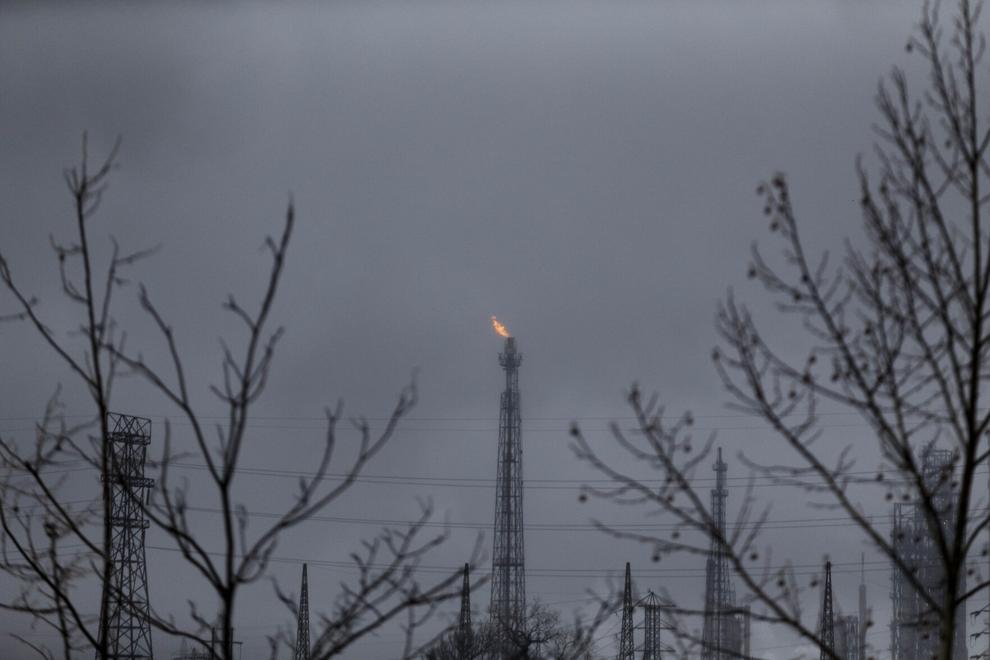 Ice in Tulsa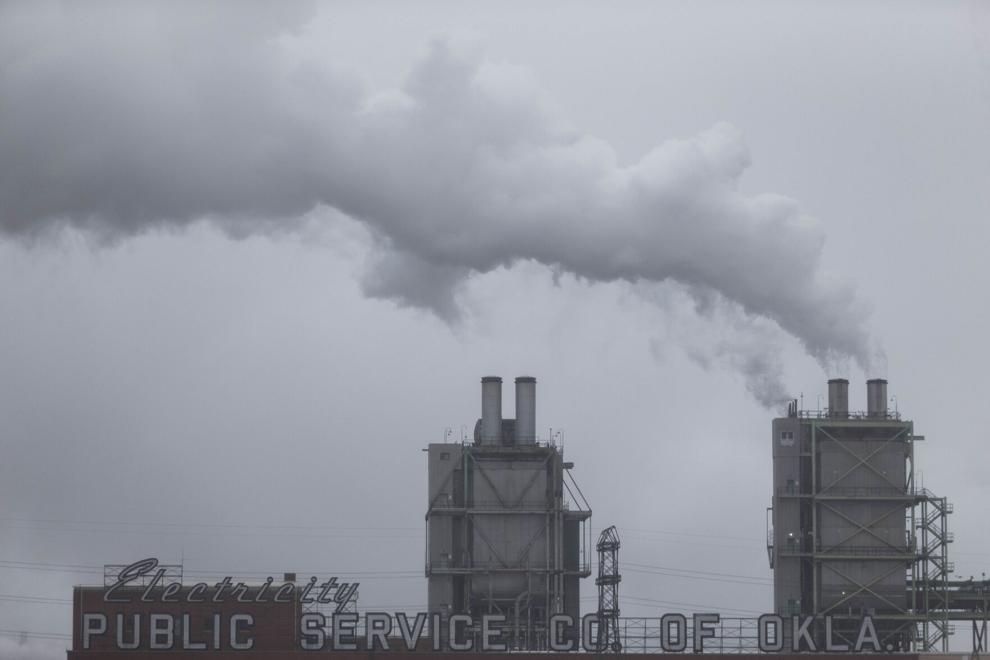 Ice in Tulsa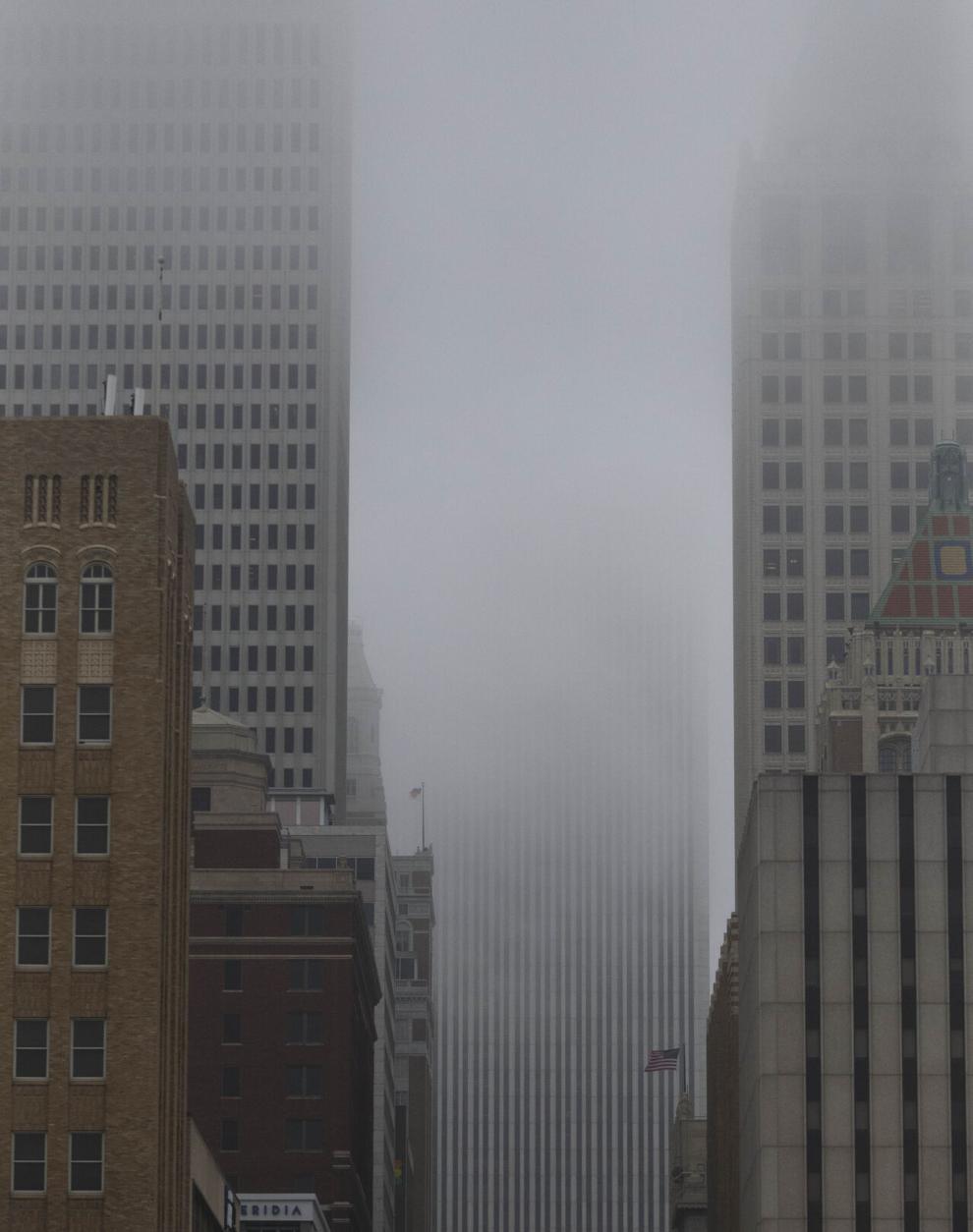 Ice in Tulsa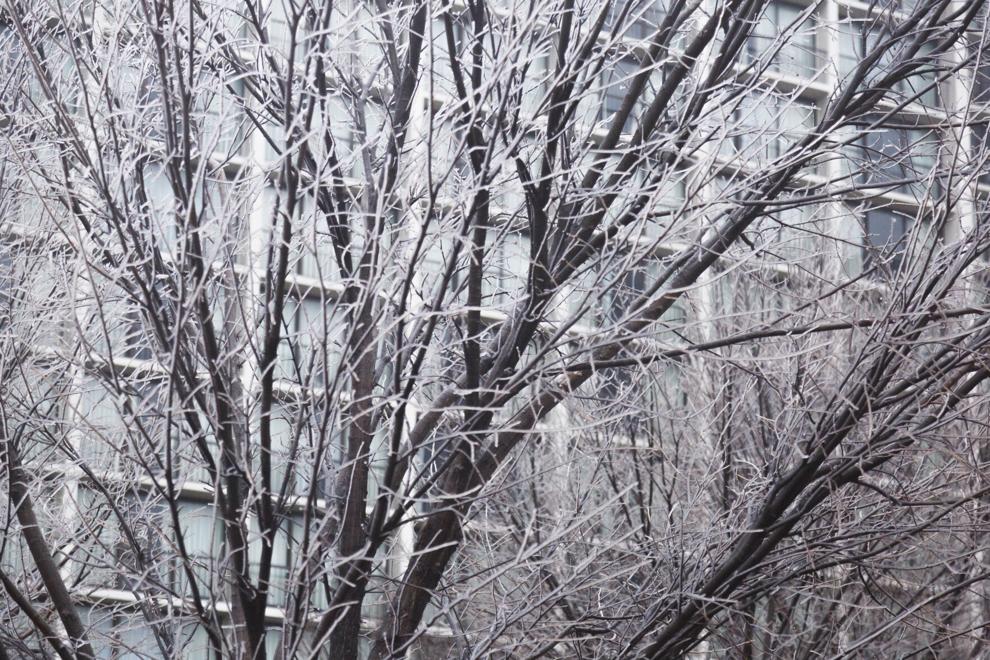 Ice in Tulsa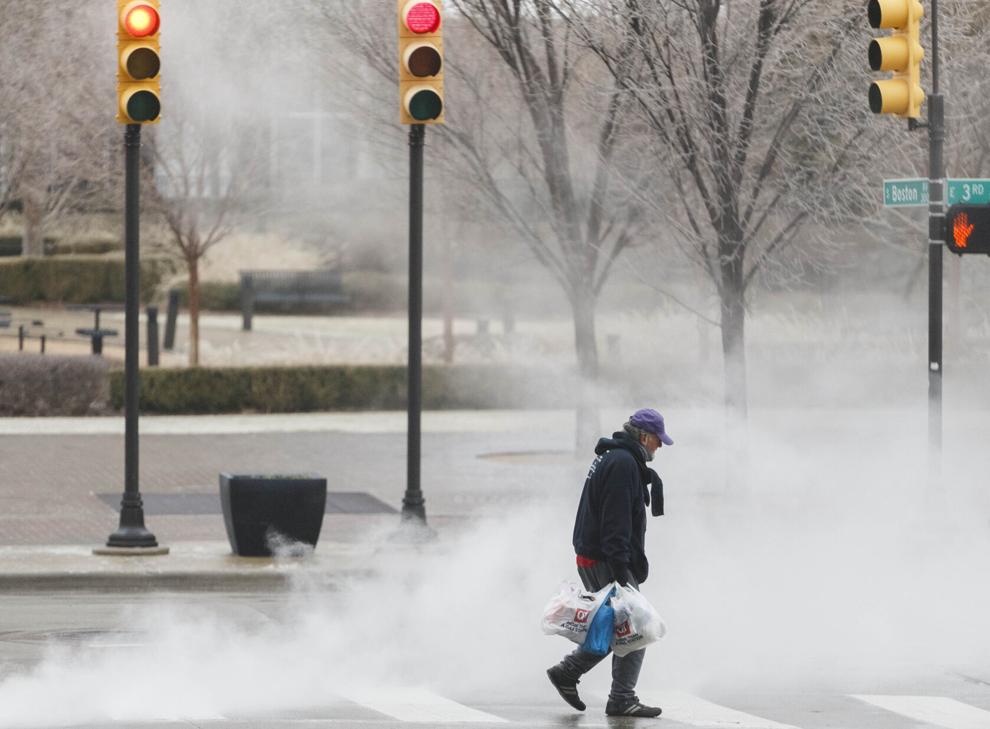 Ice in Tulsa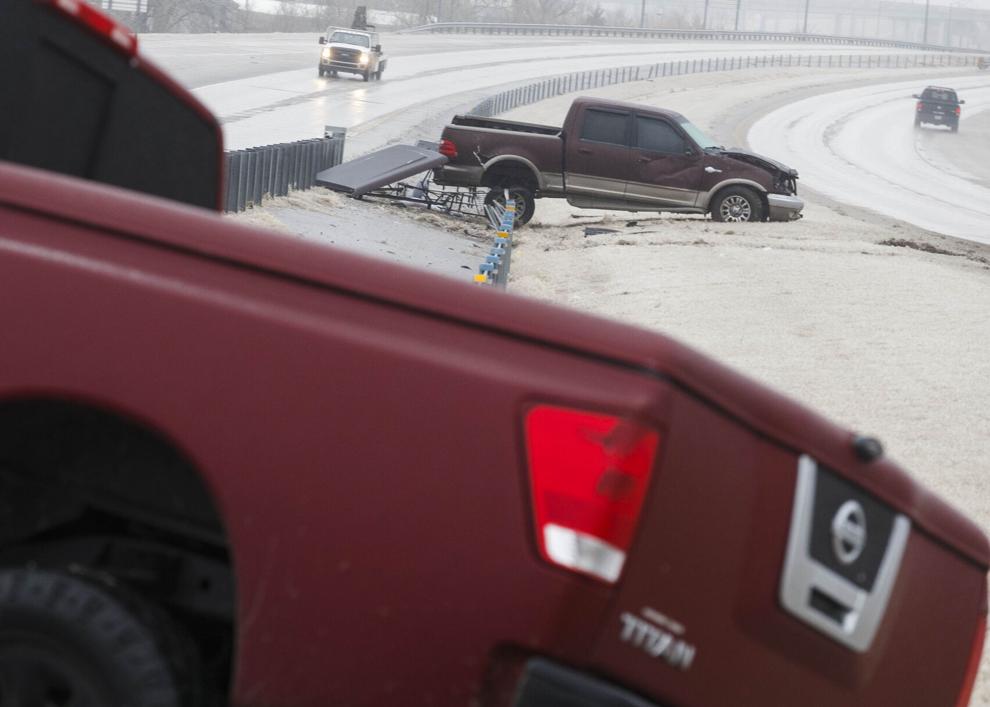 ICE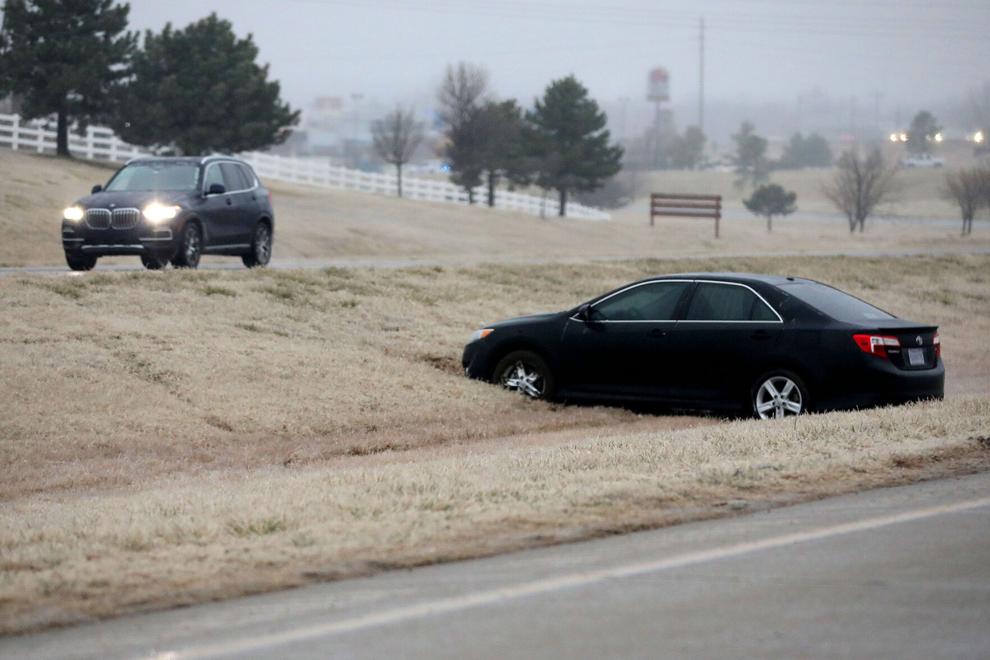 ICE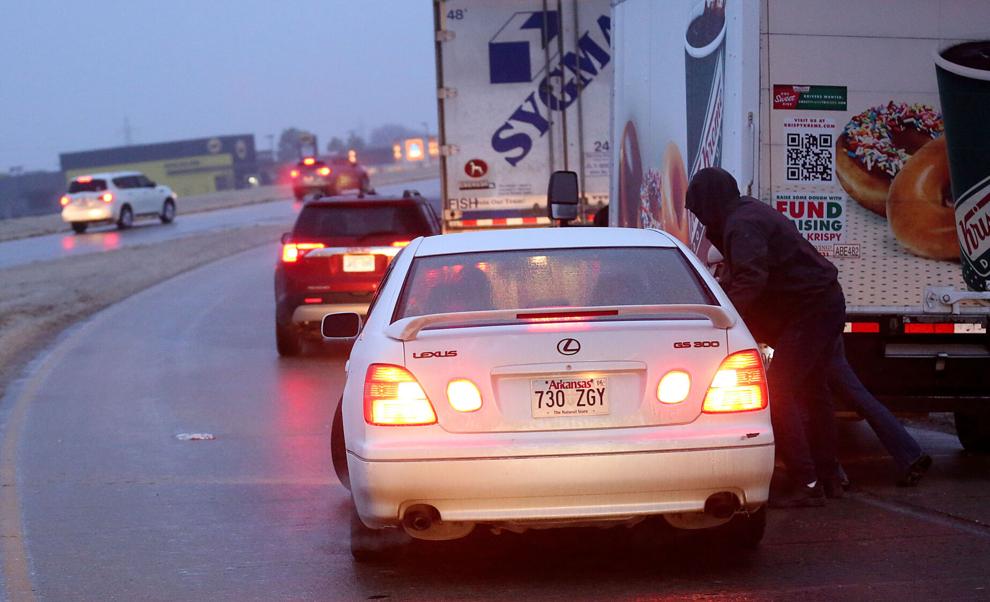 ICE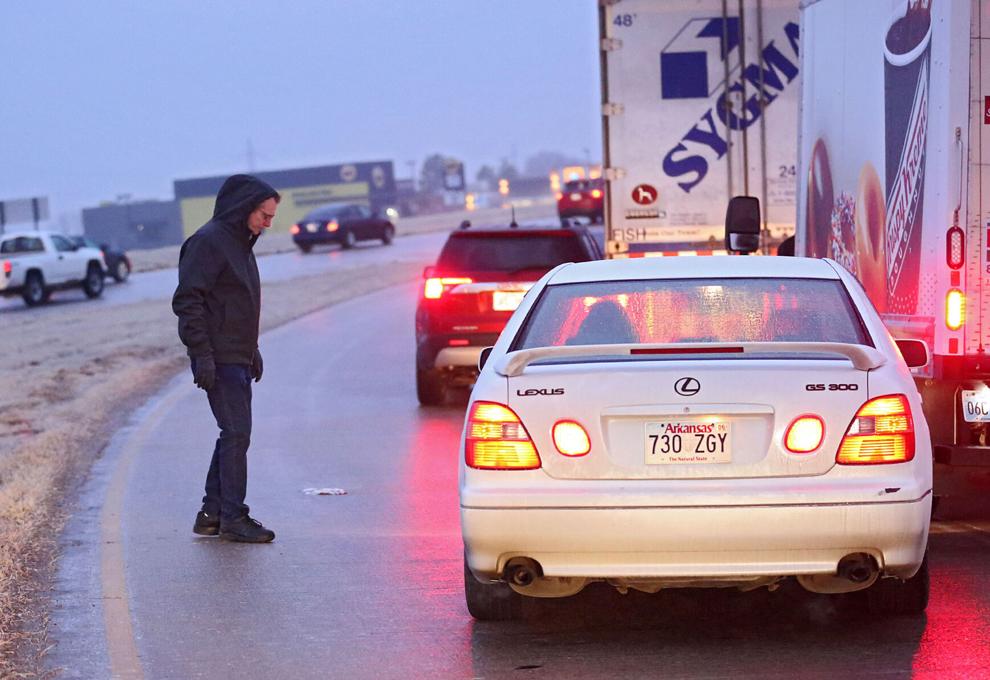 ICE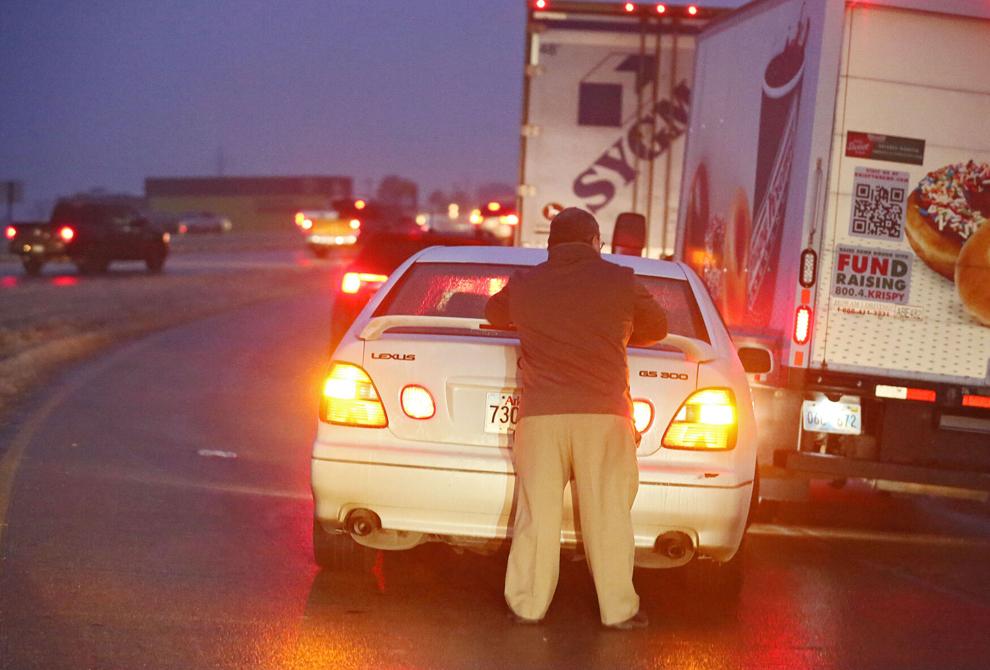 ICE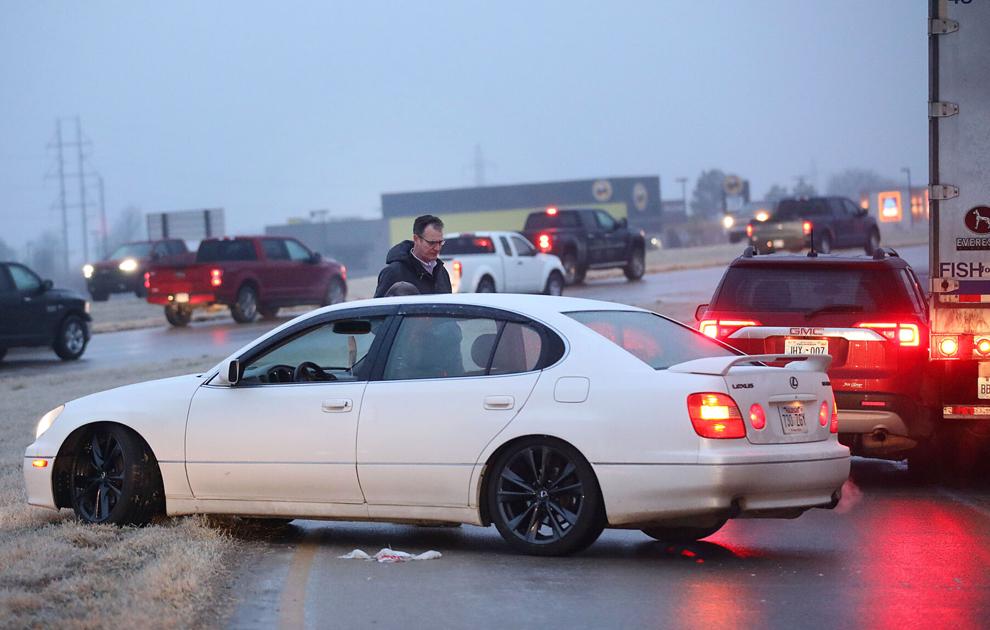 ICE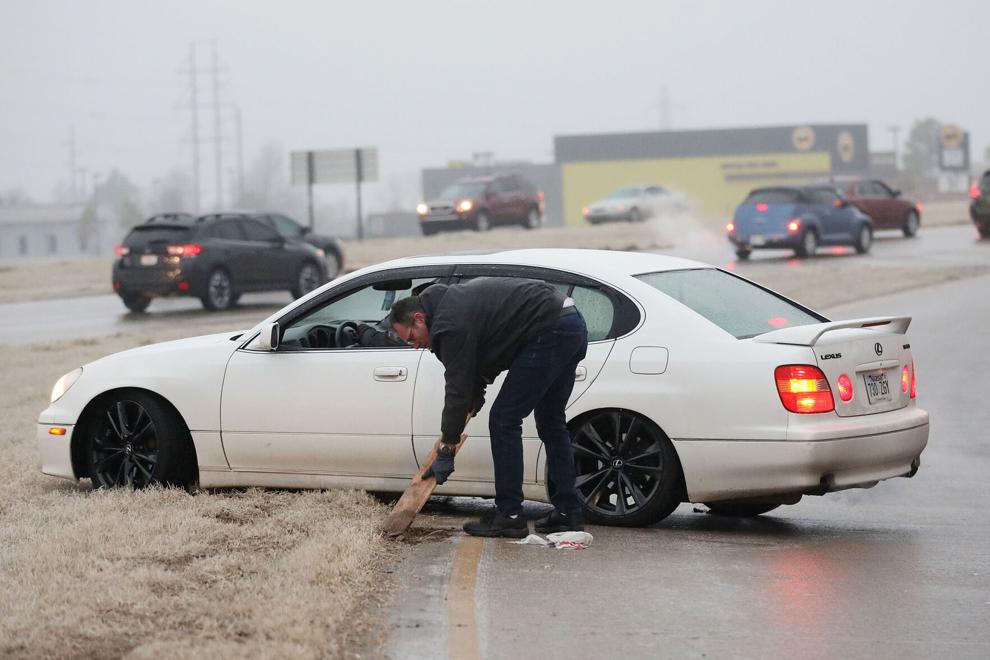 ICE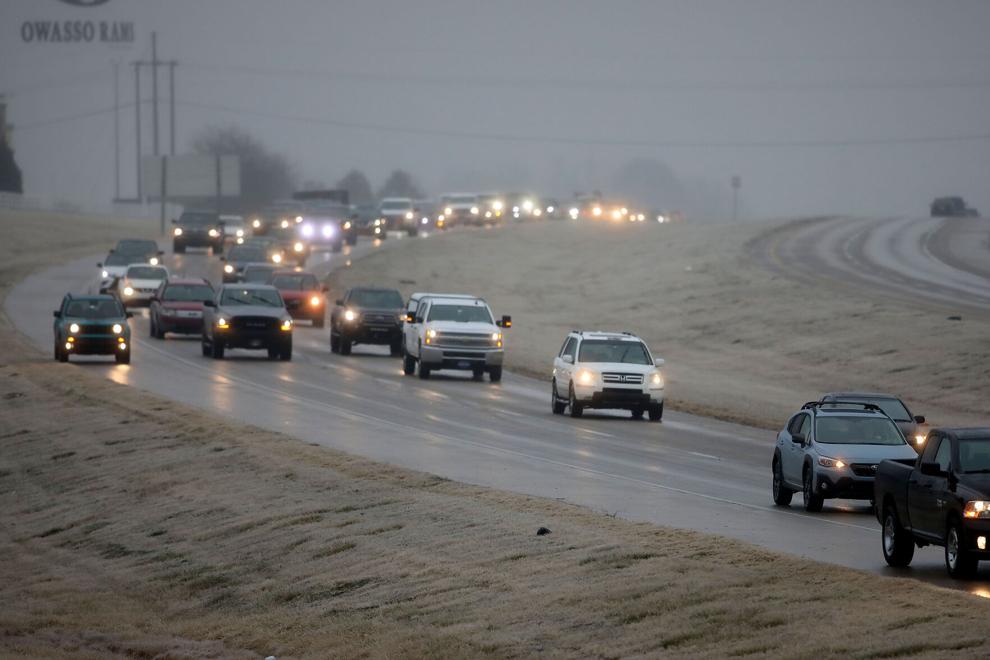 Cold Weather
12 months for just $29.99

HIDE VERTICAL GALLERY ASSET TITLES