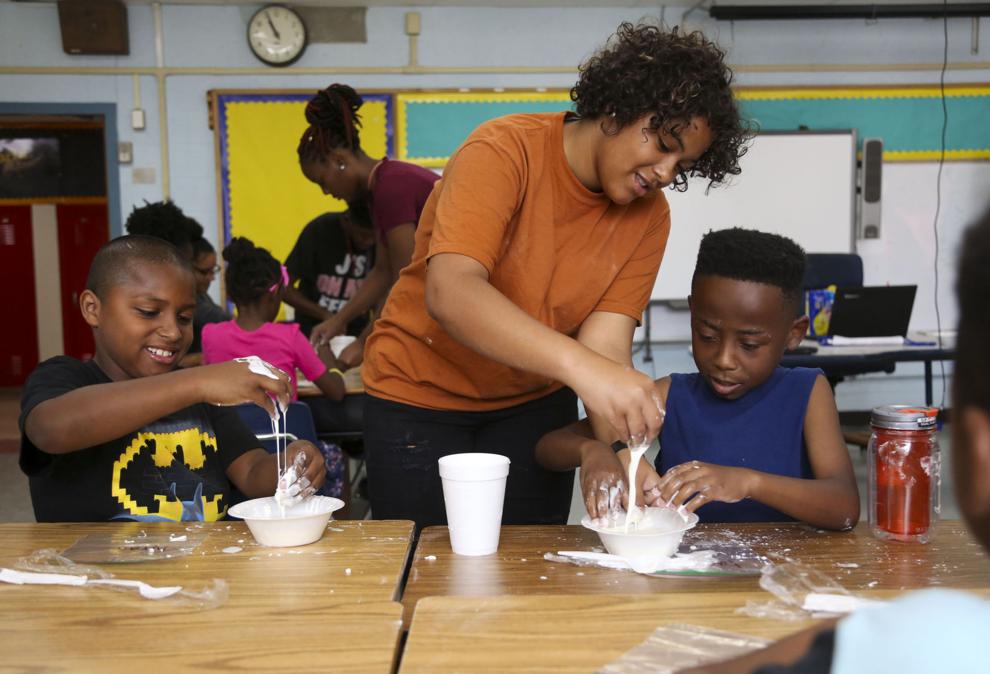 Problems in north Tulsa are easy to identify.
Poverty, blighted neighborhoods, too few businesses and job opportunities, crime, depressed economy, inadequate schools.
Solutions have been harder to come by.
But members of Crossover Bible Church, and its affiliated nonprofit organization, Crossover Community Impact, have been living and working in north Tulsa for years, tackling those problems with multifaceted ministries aimed at neighborhood restoration.
They operate after-school mentoring and summer programs for children, athletic programs, a medical clinic and an economic development company.
Next month they will launch an all-boys school, Crossover Preparatory Academy, to prepare students for college. It's based on an inner-city school in New Jersey whose students have an exceptionally high college graduation rate.
Crossover's various ministries developed out of a partnership between two men and their families.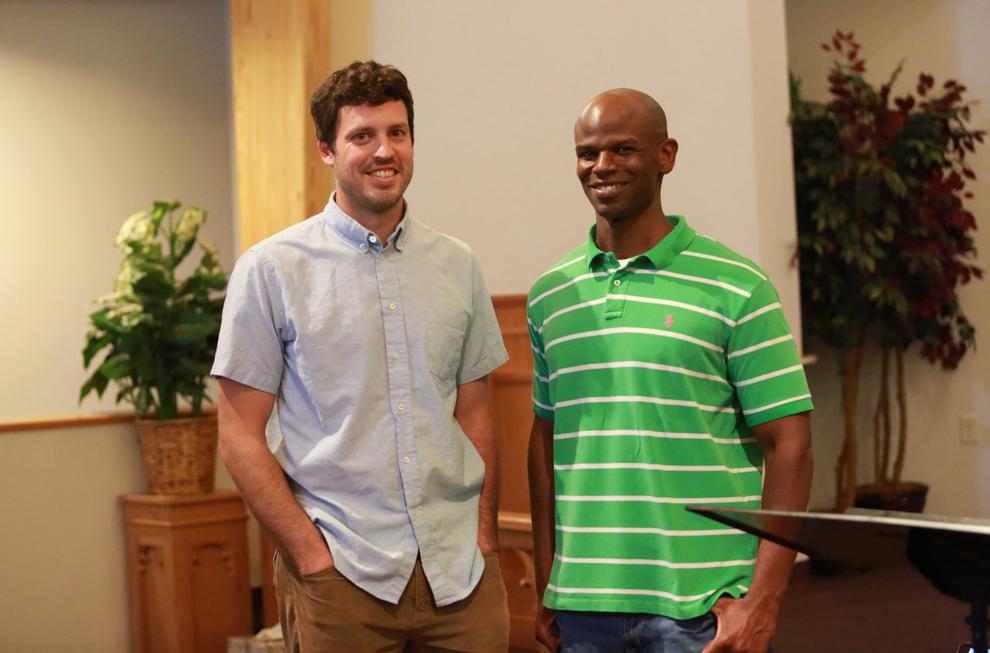 Former University of Tulsa football player Philip Abode (pronounced Abode-ay), moved into north Tulsa to start a church 11 years ago.
Justin Pickard, who holds a master's degree in urban development from Harvard University, moved his family into north Tulsa nine years ago to work on housing and economic development.
In 2010, a mutual friend suggested the two meet.
Over lunch, they discovered their visions for their community were strikingly similar.
They decided to combine their efforts, Abode as pastor of the church, and Pickard as head of a nonprofit organization with multiple arms of ministry.
'All the stereotypes are so wrong'
Abode and Pickard said they were influenced by the teaching of John Perkins, author of "Restoring At-Risk Communities," and his Christian Community Development Association, which takes a holistic approach to ministry in deprived urban settings.
Perkins stresses the importance of living in the community one is serving.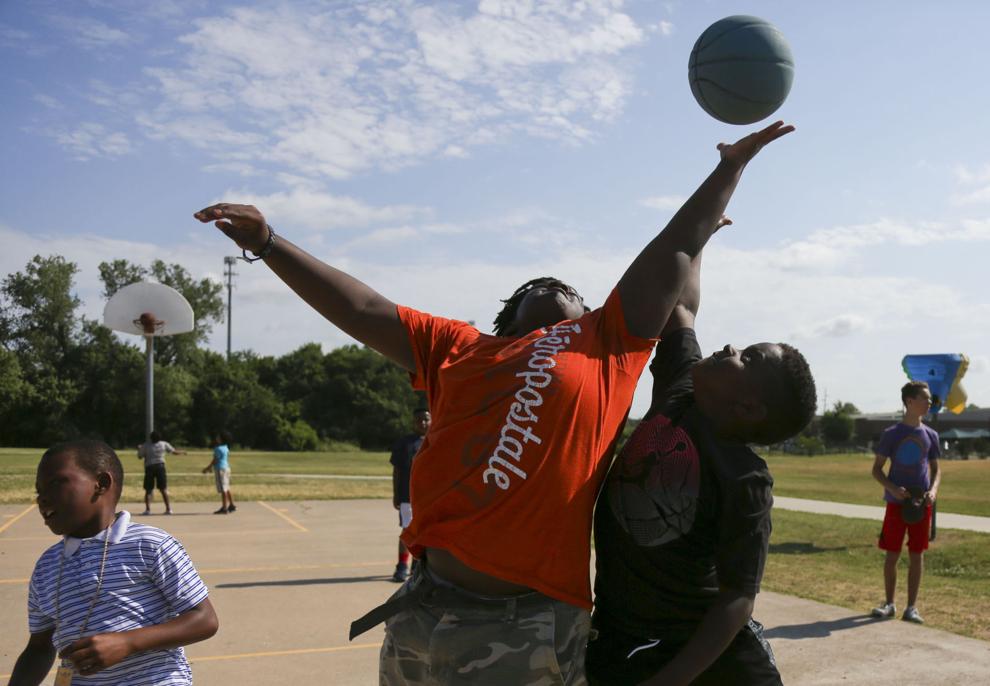 "That made a big impact on us," said Pickard, whose interest in inner-city ministry was sharpened by short-term mission trips to depressed areas of St. Louis.
The Pickards first moved to the Brady Heights neighborhood just north of downtown, where they started a community garden on a vacant lot.
"It was rough," he said. "We were watching drug deals. ... We'd hear gunshots at night."
When they moved there, half the houses were boarded up, he said. Since then, Brady Heights has been gentrified.
Pickard, a TU graduate, enrolled at Harvard in 2011, returning to Tulsa two years later.
He and his wife, Leah, now live with their four children near the Gilcrease Expressway and Martin Luther King Jr. Boulevard.
How does he like living in north Tulsa?
"I love it for my kids," who are 9 months through 14 years old, he said. "They love it. ... Their experience is bicultural."
His teenage daughter loves basketball, he said, and it is "completely normal" to see her head off to a basketball court with a group of black boys.
"The culture is a lot more like what I grew up with — kids running all over the neighborhood.
"It's a front-porch culture. People are out more, walking around. Ministry, and getting to know people, is so much easier than in the suburbs.
"All the stereotypes are so wrong," Pickard said.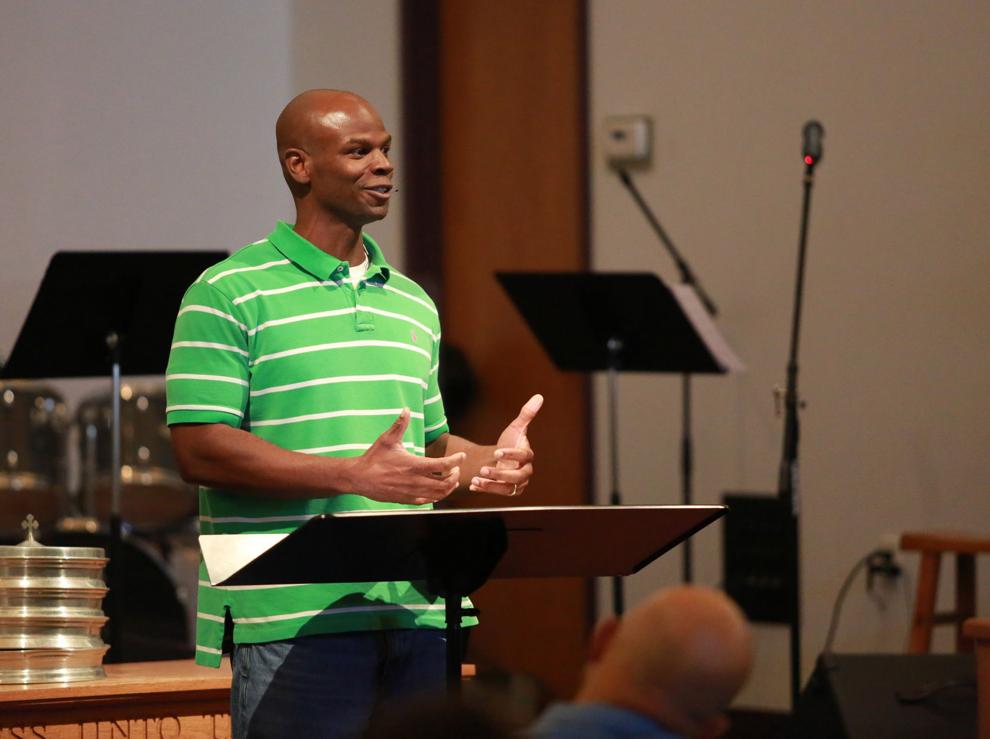 Abode, too, was intentional about his decision to live in north Tulsa.
By the time he graduated with honors from TU in 2002 with a degree in applied mathematics, Abode already had plans to start a church in north Tulsa with a friend.
He got his master's degree from Dallas Theological Seminary, and in 2006 they started the church at the Salvation Army North Mabee Boys and Girls Club, where congregants still meet.
"We started to wrestle with (the idea of) what would it look like to be a church that makes a difference in our community. I didn't even know what that would look like," Abode said.
His friend later left, and he became senior pastor.
In 2008, Abode decided to get involved with some of the youth programs at North Mabee, coaching a third-grade boys football team.
"Even in third grade, you could see attitude issues," he said. "If they're not dealt with, you could see the trajectory. We had two kids whose dad had been murdered."
He started after-school tutoring and mentoring, and he gave character talks about integrity.
"I had more conversations with parents as 'coach Philip' than I ever had as 'pastor Philip,'" he said.
In 2011, Abode and Pickard started Crossover Community Impact, a separate nonprofit organization under the church.
"We had the same heartbeat," Abode said.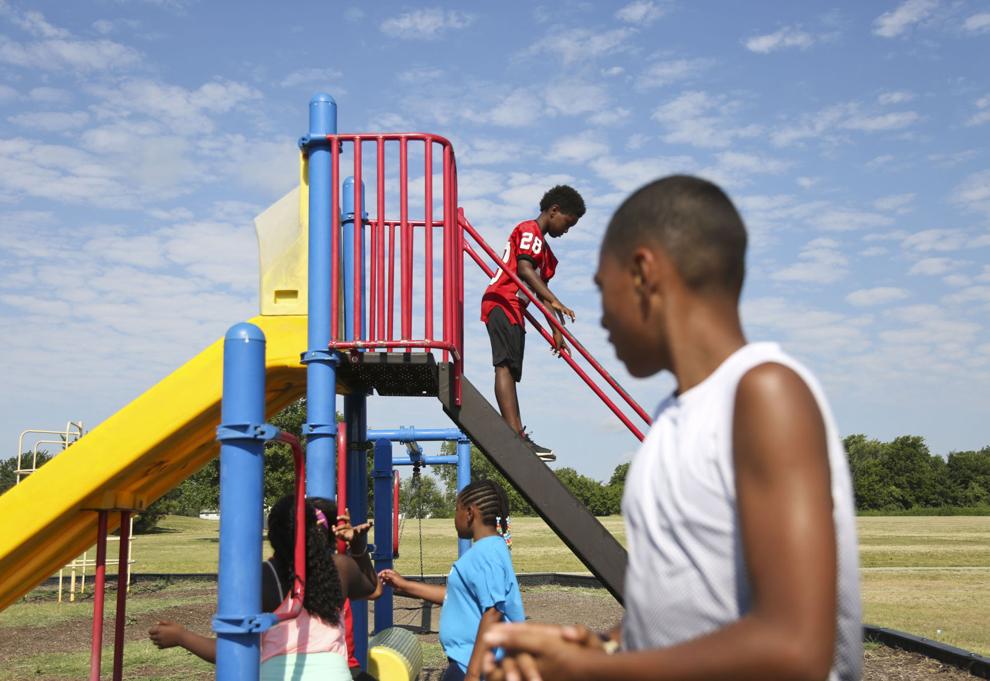 'North Tulsa's problems are our problems'
Crossover ministries asks the people who work for them to live in north Tulsa.
"The best way to do ministry in a community is to live there, changing the language from 'them' and 'they' to 'us' and 'we,'" Abode said. "People become neighbors and friends, and not clients. It's all about relationship, and proximity is huge with relationship.
"In 2012, we changed our mission from erasing poverty to restoring our community. It really is our community, because we live here. North Tulsa's problems are our problems."
Crossover Community Impact operates four separate LLCs, limited liability companies.
Crossover Sports Association runs after-school and summer sports programs for children. Crossover Health Services, which opened in 2014, offers family medical services in a clinic at 940 E. 36th St. North. Crossover Development focuses on housing and revitalizing the neighborhood around Hawthorne Elementary School. Crossover Preparatory Academy, a private, tuition-free boys school, opens next month with 30 seventh graders and will add a grade each year until the school is seventh through 12th grade.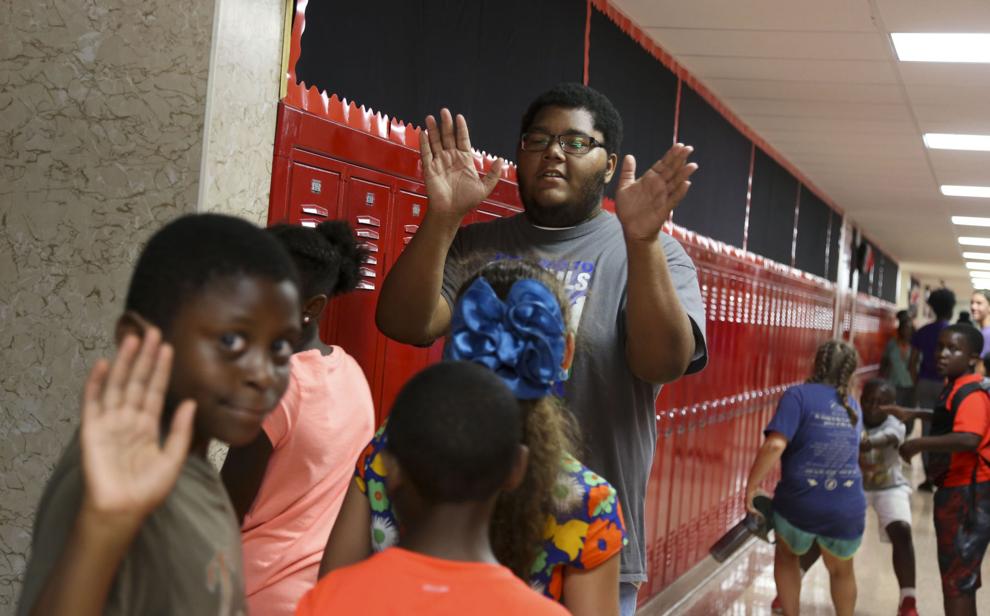 The school will be modeled after a school in Newark, New Jersey, that sends 98 percent of its inner-city students to college and sees 85 percent of them graduate, Abode said.
Pickard said that based on a benchmark ACT score of 21 (out of 36), only 22 African-American senior boys were college-ready in Tulsa Public Schools in 2015.
Isaac Bennett, director of sports for Crossover Sports Association, will be athletic director of Crossover Preparatory Academy.
"I'm excited. It's amazing to see the dream come through finally," said Bennett, who left a job with Carver Middle School to work for Crossover. "The Bible talks about reaching out, instead of staying in the church."
He said he sees growth and change in the young people he works with.
"You see white kids and black kids playing together, and everyone is getting along. I just love to see that."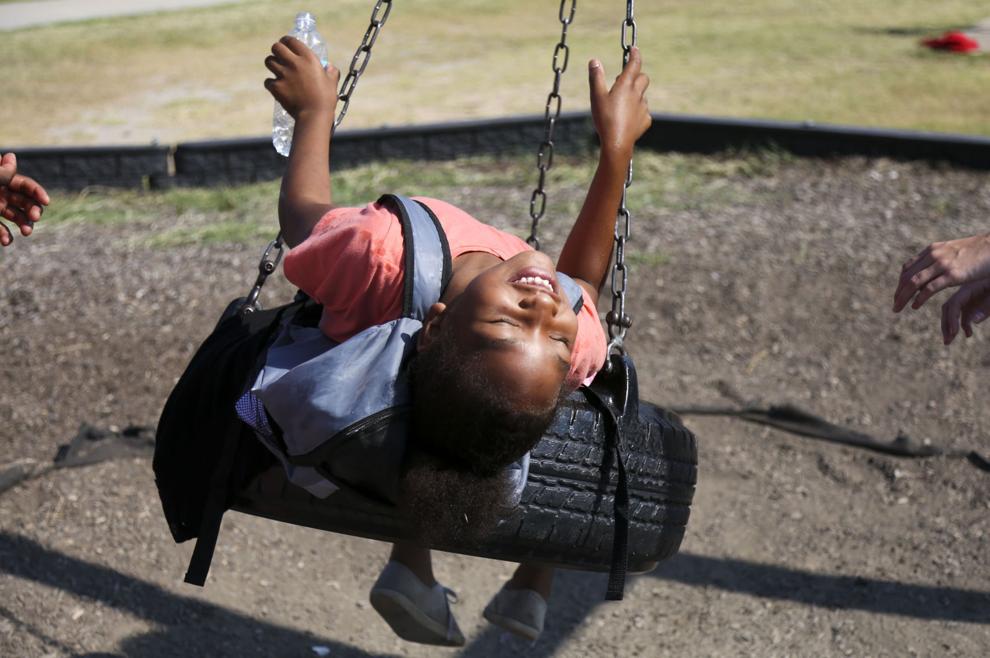 Starting young
Leah Pickard is director of Impact Kids, the children's programming for Crossover Community Impact.
"We run the after-school and summer camps," she said.
Sixty children, pre-K through sixth grade, are enrolled this summer, meeting daily for six weeks at Hawthorne Elementary School for sports in the early morning, academics in the late morning and theater arts in the afternoon.
Recently, groups of children crowded around a table in the STEM (science, technology, engineering and math) robotics class to watch the Lego-clad robots that they had programmed to maneuver through an obstacle course.
"Our goal is to push academic achievement, to support Tulsa Public Schools, to reinforce concepts they are learning in the classroom in a fun and engaging way," Leah Pickard said.
The biggest benefit she sees in the program is emotional stability, she said.
"Kids need to be able to handle their emotions in order to succeed in the classroom," she said. "We work with them to handle whatever trauma they've gone through — and they've gone through a lot — so that when they're triggered, they can deal with it in a constructive way to get back on track and engaged in the classroom."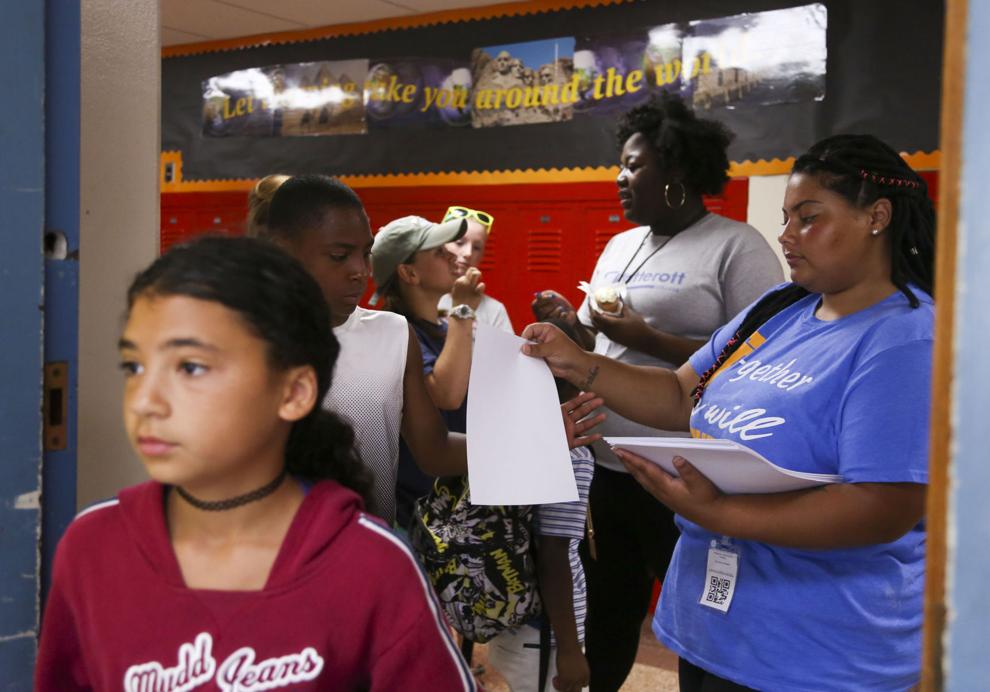 One-third of the youths served by Impact Kids are clients of Family & Children's Services and receive therapy for trauma they've experienced in their lives, Leah Pickard said.
Two F&CS therapists are on hand to take care of emotional crises when they arise, she said.
"They get them (settled) back down and bring them back to the program. If we didn't have (that partnership), we'd have to send them back home."
She said they use TPS computers to do reading learning programs.
"Eighty percent of my students are one grade or more below the reading level for their grade," she said.
Leah Pickard also directs Crossover's Street Leader program that hires high school students to mentor grade-school students.
The 17 street leaders, each assigned to mentor about four students, must maintain good grades to keep their jobs. They work about 16 hours a week at $8 to $11.50 an hour.
Jeremy Williams, a cousin to Terence Crutcher, who was shot and killed by a Tulsa police officer last year, is the full-time Street Leader coordinator.
"I look after our teenagers who mentor younger kids," he said. "We do a lot of college prep. We do ACT prep. We visit different colleges. Right now I'm teaching a curriculum called Powerful Life. It teaches them ethics, how to be responsible. I'm also their spiritual guide, mentor and friend."
Williams, who attended Tulsa Central High School, grew up in Brady Heights.
"I have a huge heart for this community, growing up (and) seeing different things," he said.
About the Crutcher shooting he said: "It was difficult. If it wasn't for God in our lives, we wouldn't have got through it."
Robert Carter, a second-year street leader and incoming senior at McLain High School, said he likes his job.
"I get to build a relationship with a bunch of kids — to try to get them on the right track, so they won't turn out to be a statistic in north Tulsa.
"We make sure they do what they need to do in school to go on to the next level."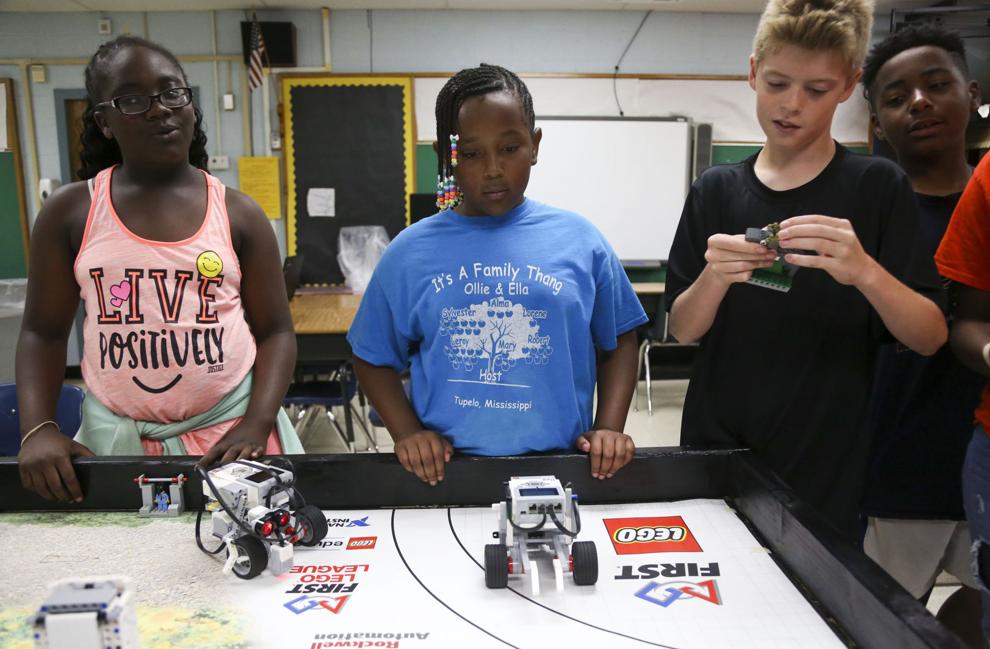 'A love for our community'
How are all these ministries financed?
"It's a God thing," Justin Pickard said.
Although the church is small, under 200 people, Crossover Community Impact has received generous gifts, uses numerous volunteers and takes advantage of grants and other sources of income.
Pickard said the church and ministry have a combined paid staff of about 20 full-time and 20 part-time employees. About a third of the income is donations, and two-thirds is generated by the programs, he said.
Pickard and Abode agreed that part of the problem in north Tulsa is that talented, educated people who grew up there move away.
"North Tulsa is the way it is because everyone who can leave, leaves," Abode said. "Almost all of the college-educated folks I know who grew up in north Tulsa live in the suburbs.
"People want to be where the schools are good, with convenient shopping and safe, peaceful neighborhoods. That's not what comes to mind when you think north Tulsa, even though north Tulsa's not nearly as bad as what's portrayed in the media. It's not like a war zone.
"If we can instill in these young men a love for our community, they'll want to come back. And we'll see north Tulsa get better and better as more college-educated folks choose to live there.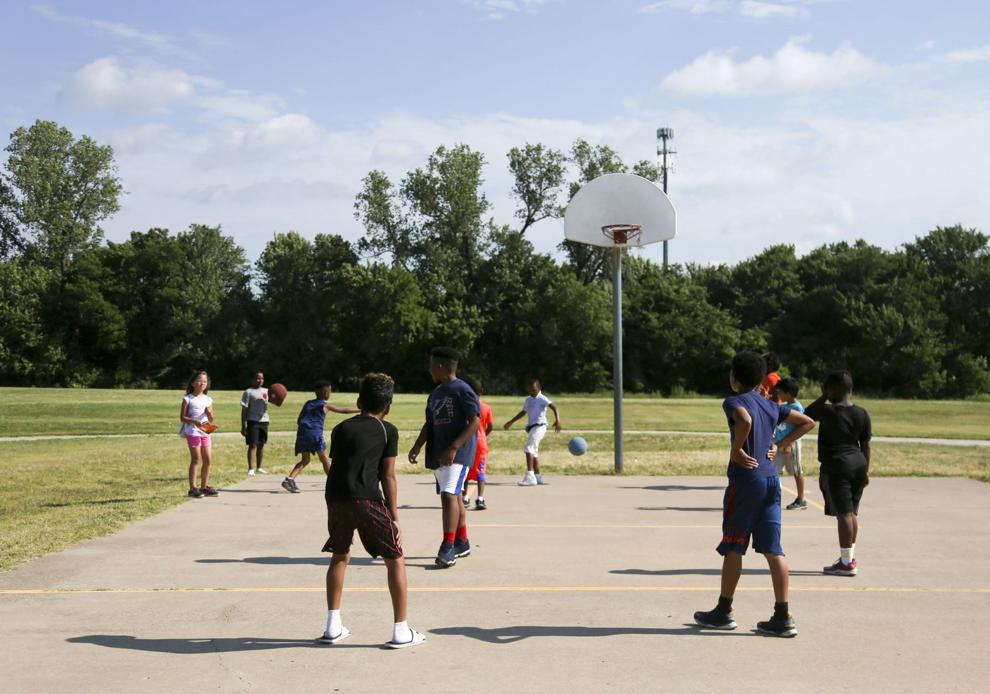 "We feel like our community has a ton of potential."
Abode said the church has to be at the foundation of community restoration.
"When we say restore our community, we mean four things, healthy people, spiritually, emotionally, physically; faithful families, husbands and wives faithful to their marriage vows; peaceful neighborhoods, where people love their neighbors as themselves; and thriving institutions, schools that work, jobs.
"We believe the church has to be involved in that. For us, the Gospel is central. We see that as the solution to people's issues.
"We really believe we're on the right path to seeing real change in our community."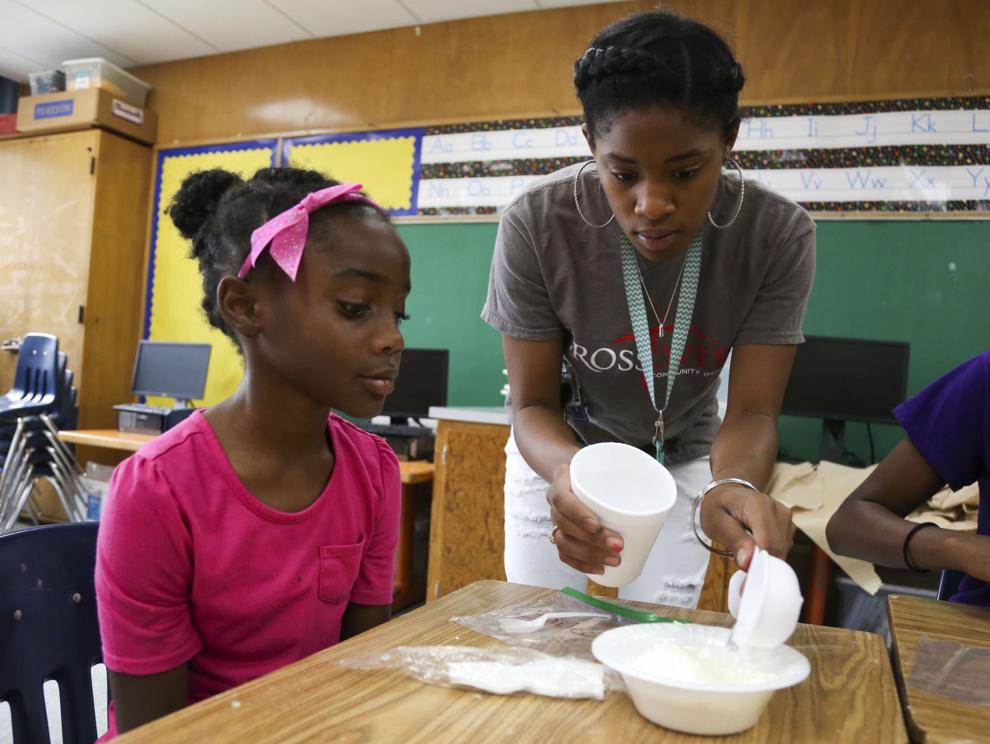 Bill Sherman
918-581-8398
Twitter: @bshermantulsa