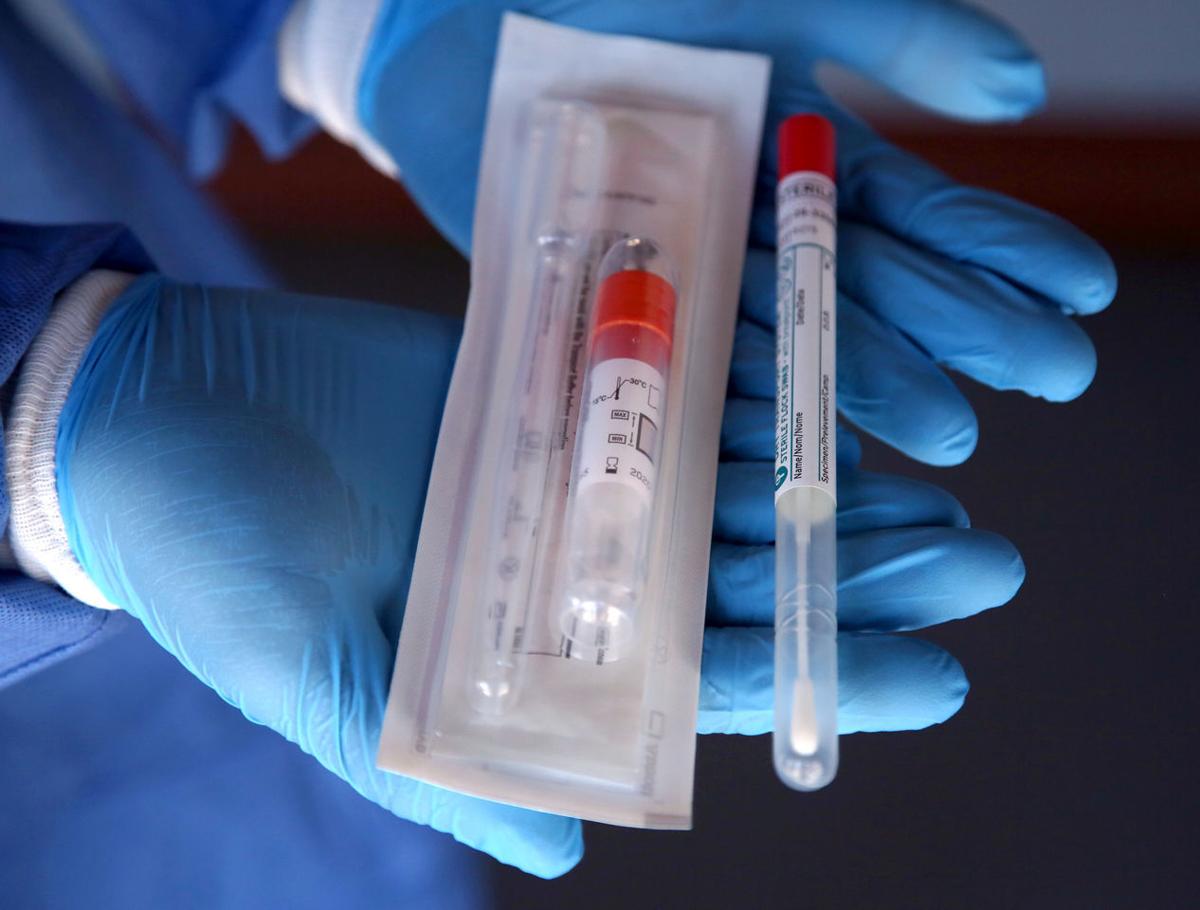 If you are a close contact of someone with COVID-19 or you develop symptoms of COVID-19, call your health care provider and tell them about your symptoms and your exposure. People at higher risk for serious illness from COVID-19 should contact their health care provider early, even if their illness is mild.
If you have symptoms, you and your household members should stay home while waiting for the results of your test. You and your household members do not need to stay home if you are testing in preparation for a medical procedure.
Tulsa Health Department locations
Tulsa Health Department conducts specimen collection for testing by appointment only. Instructions for services will be provided at the time the appointment is made. 
North Regional Health and Wellness Center: 5635 N. Martin Luther King Jr. Blvd.
South testing location: 8414 E. 101st St. South
Additional Tulsa County testing locations
Testing in Tulsa County also available at the following locations. Hours, eligibility requirements, cost and other details may vary. 
OU-Tulsa: 4502 E. 41st St.
OU-Tulsa Wayman Tisdale Specialty Health Clinic: 591 E. 36th St. North
OSU Center for Health Sciences: 1111 W. 17th St.
Walmart:
2019 E. 81st St. or 207 S. Memorial Drive, Tulsa
2301 W. Kenosha St., Broken Arrow
CVS:
4107 S. Harvard Ave. or 8010 E. 51st St., Tulsa
751 W. Tucson St. or 2351 N. Ninth St., Broken Arrow
Access Medical Care: 2929 S Garnett Road
Morton Comprehensive Health Services: 1334 N. Lansing Ave.
Med Express: 2140 S. Yale Ave.
MCI Diagnostics: 7018 S. Utica Ave.
NOHS: 6732 E. 41st St.
---
Video: Who to tell after you test positive for COVID-19
---
How can I stay safe while grocery shopping? 25 answers to your coronavirus questions
Get answers to 26 coronavirus questions
How do COVID-19 symptoms differ from flu symptoms?
Is COVID-19 dangerous for young people?
Is COVID-19 more dangerous for men?
Are smokers more at risk for COVID-19?
How do asymptomatic people spread COVID-19?
How long does COVID-19 survive on different surfaces?
Can dogs and other pets get COVID-19?
How can I naturally boost my immune system?
Is it safe to take ibuprofen?
Which over-the-counter medicines can safely alleviate symptoms?
What cleaning products will kill the virus?
Will wearing gloves protect you?
Why is handwashing so important?
Why do I need to wear a mask when I leave the house?
How can I stay safe while grocery shopping?
How can I safely order take-out?
How can I stay safe while getting gas?
How can I protect myself while doing laundry?
How can I protect my elderly parents?
How can I support my local health care workers?
How can I help postal workers and delivery drivers?
Should I go to a more rural location to wait this out?
When should I go to the hospital if I think I have COVID-19?
Can people contract the virus more than once?
When will life return to normal?
Concerned about COVID-19?
Sign up now to get the most recent coronavirus headlines and other important local and national news sent to your email inbox daily.