Tulsa city and county officials painted a bittersweet picture of life moving forward for residents on Wednesday while addressing areas of success and issues one week into the area's phased reopening plan.
Although residents largely responded positively when social distancing was first suggested, leading to some "flattening of the curve," that's no longer the case, said Bruce Dart, executive director of the Tulsa Health Department.
"At this juncture, even with expanded testing, it's important that we start to see cases go down so that we really know that viral activity is going down," Dart said at a news conference. "Unfortunately, that's just not what we're seeing right now."
Dart said it's natural to expect a second wave of cases as communities reopen, and he said agencies are prepared for such a surge, but he attributed the move away from the county's plateau to fatigue.
Several weeks of the same message along with mounting stress and uncertainty over how long normal life will be disrupted has left many people drained and numb to caution, he said, causing "more and more Tulsans to grow lax about social distancing guidelines and potentially put themselves and others in harm's way."
Dart and Bynum specifically addressed wearing face masks in public, with both emphasizing that the point of wearing one is to protect others.
Those who choose not to wear a mask are only showing they don't care about the people around them, Bynum said.
But he's not planning to go further than strongly recommending residents wear masks, he said. For one, it is an issue of personal responsibility, he said. But most notably, the city is also not prepared to supply Tulsans with masks, which he said is a requisite of such a mandate.
Since Wednesday, Dart reported that "basically everything is trending up" in the county's COVID-19 case tracking, including 4-day and 7-day rolling averages of patient counts.
There were 144 confirmed current cases of COVID-19 in Tulsa County as of Wednesday, as 473 patients have recovered and 36 have died of the area's total 653 confirmed cases, according to THD data. Tulsa County's death rate from the virus is 5.5%.
Bynum said area hospitals, though, are reporting a downward trend of COVID-19 hospitalizations.
It has been a difficult longer-than-seven-weeks since the COVID-19 outbreak forced Tulsans to change their lifestyles, Tulsa Police Chief Wendell Franklin agreed, but that doesn't mean they can skirt social responsibility.
"Although our hospitals now have the capacity to handle patients, we don't want to needlessly fill those beds with senseless acts," Franklin said. "Let's be smart, and let's not let up just yet. "
On a related note, Franklin said enforcing the law has been challenging, with officers balancing social norms with restrictions that alter those norms, and the department has specifically seen an increase in residents showing reckless disregard for roadway safety. He pleaded with motorists to be more cautious.
"Whether it's COVID-19 or a traffic collision, if you're dead, you're dead," Franklin said.
Overall, the past weekend went "smoothly," Bynum said, and he thanked the businesses and residents that recognized the risk isn't over and employed practices to stay safe.
Tulsa County Sheriff Vic Regalado reported the jail has upheld a count of zero COVID-19 cases among those held there, and he attributed the success to the jail's prevention plan, the professionalism of detention officers and the decrease in bookings. On another positive note, there have been no reported sightings of the infamous "murder hornet" in the county, he said.
Dart encouraged residents to take care of themselves the way they have always been told — eating a balanced diet, getting enough sleep as well as exercise and still finding social connection even if virtual — and to try to focus on the day-by-day instead of focusing on how long restrictions will stretch on.
"We know that this is not going to end anytime soon, and we're going to see peaks and valleys as we go forward," Dart said. "Our hope is that this virus starts to take a more seasonal approach, and start to diminish (throughout the summer months)."
---
---
---
Gallery: Restaurants offering curbside and delivery
***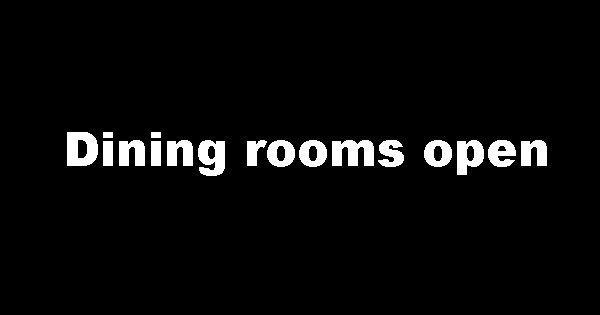 3 Tequilas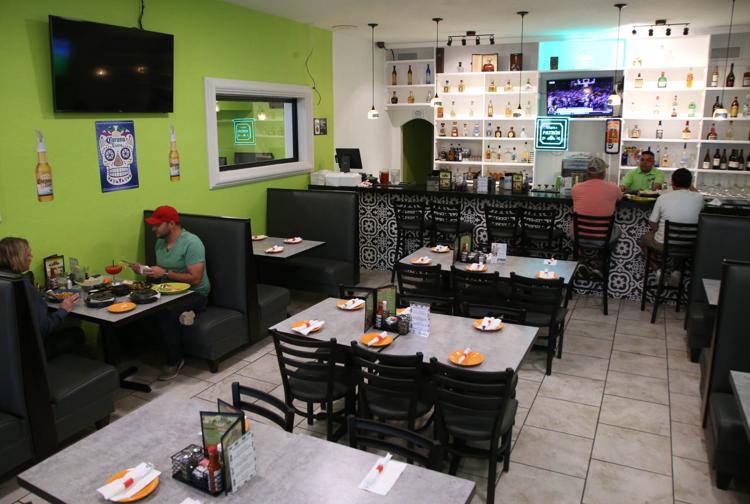 50's Diner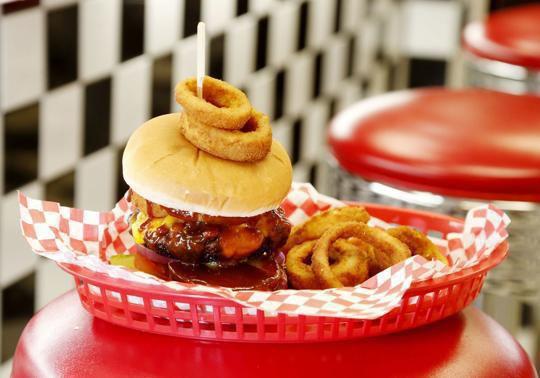 Billy Sims BBQ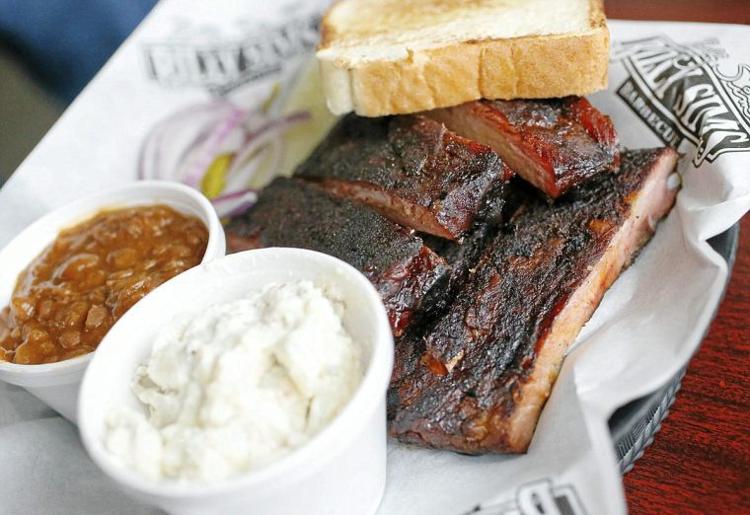 The Bistro at Seville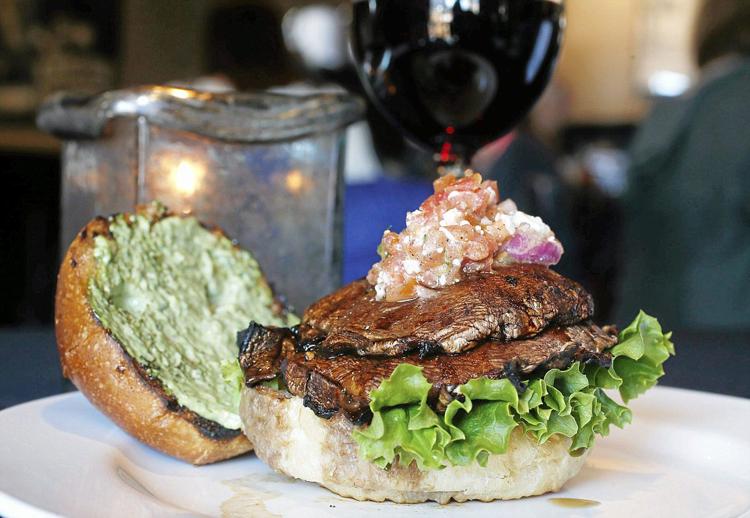 Bluestone Steak House & Seafood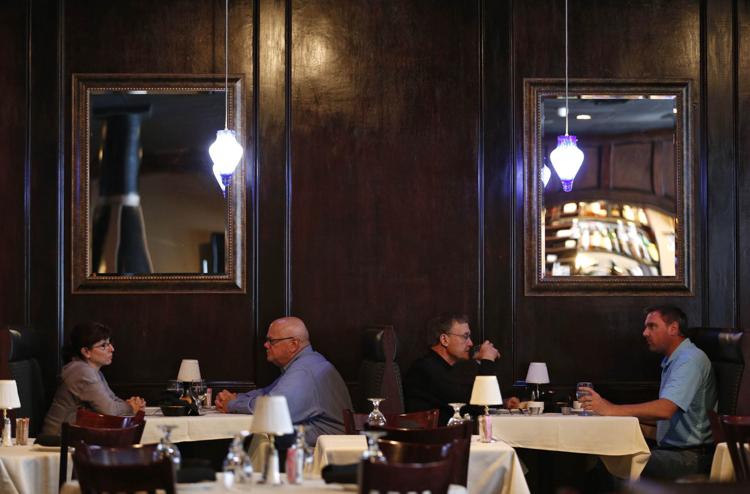 Brookside Diner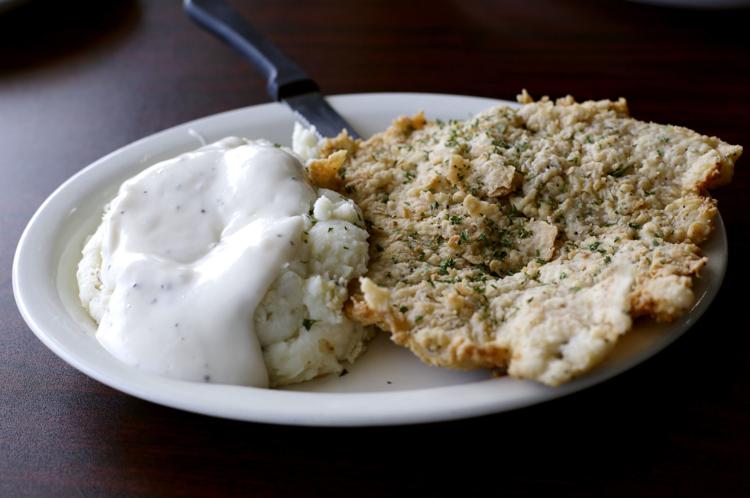 Bros. Houligan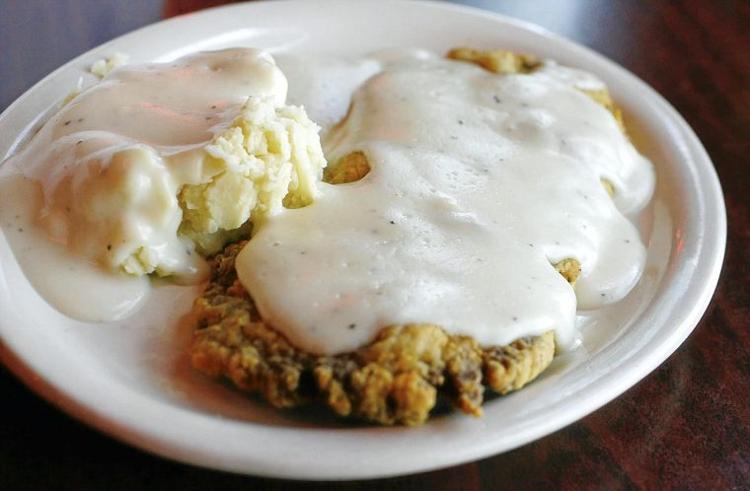 Camille's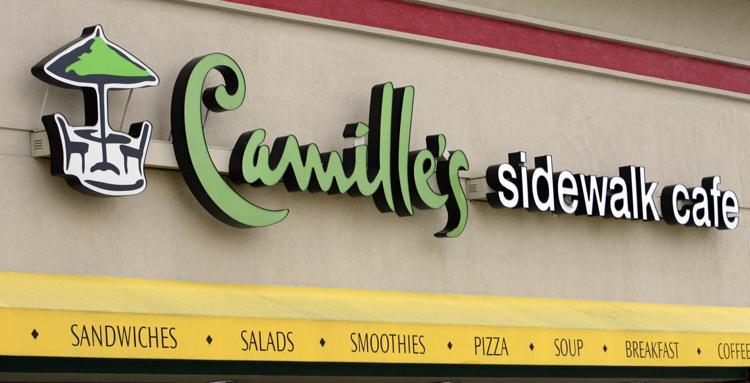 Charleston's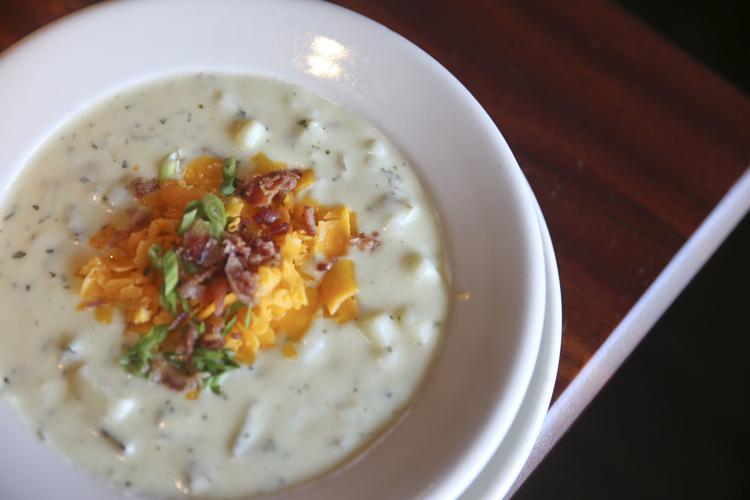 Chimi's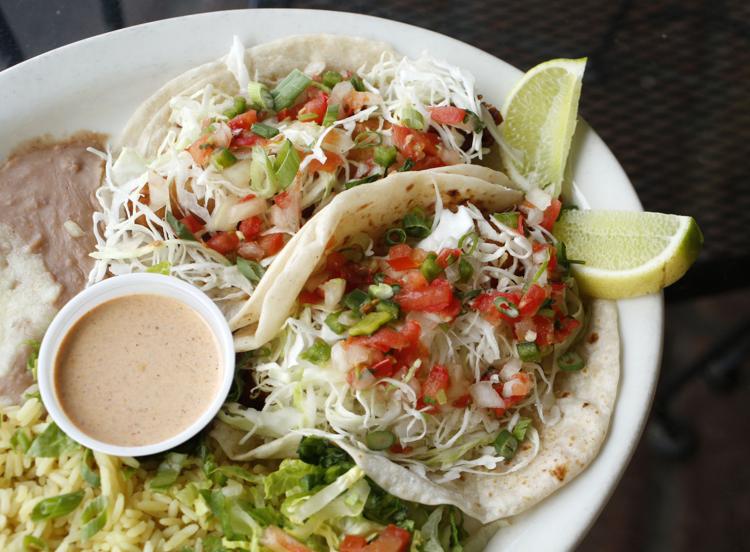 El Viejos Mexican Grill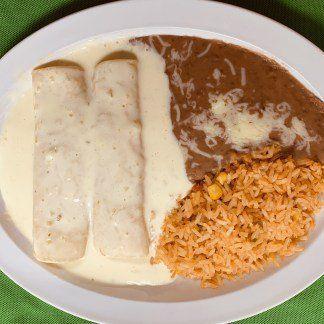 Fiesta Mambo and Casa De Reyes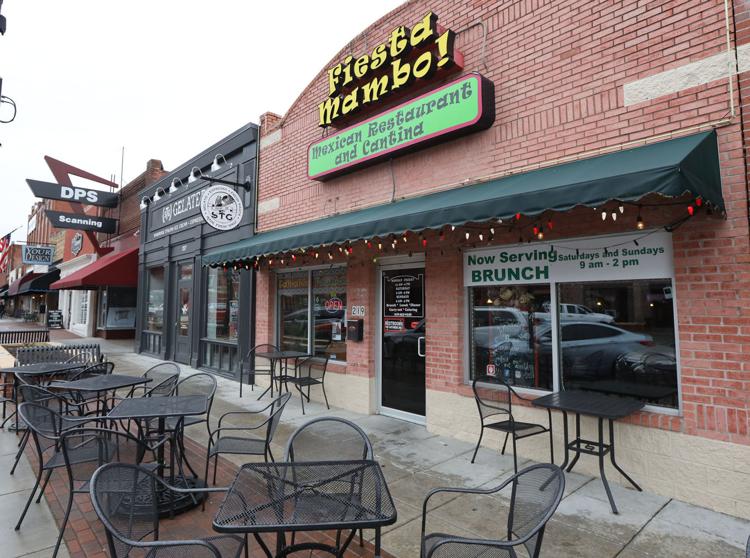 Fleming's Prime Steakhouse & Wine Bar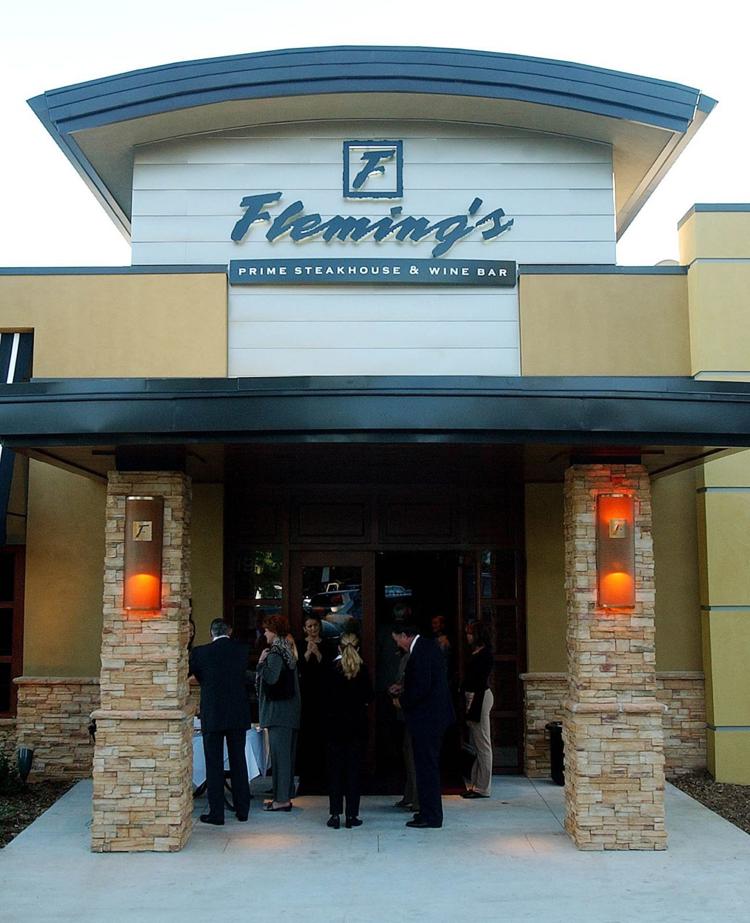 Flying Burger & Seafood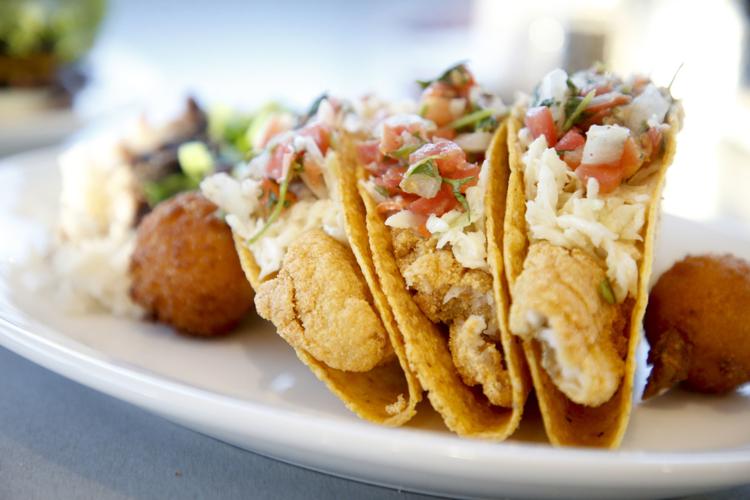 Forest Ridge Golf Course Rockin' R Ranch House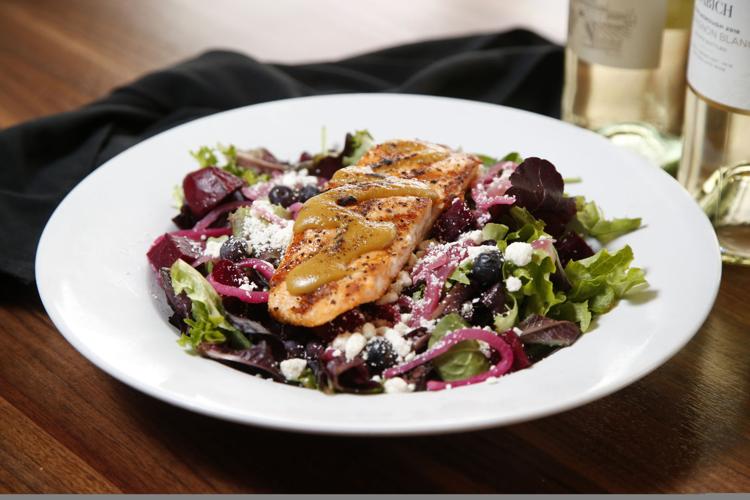 Fox and Hound Pub & Grill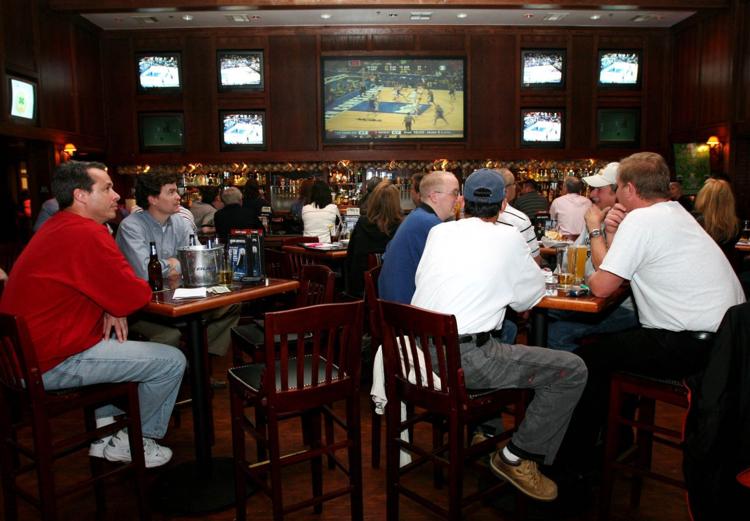 Freddie's BBQ & Steak House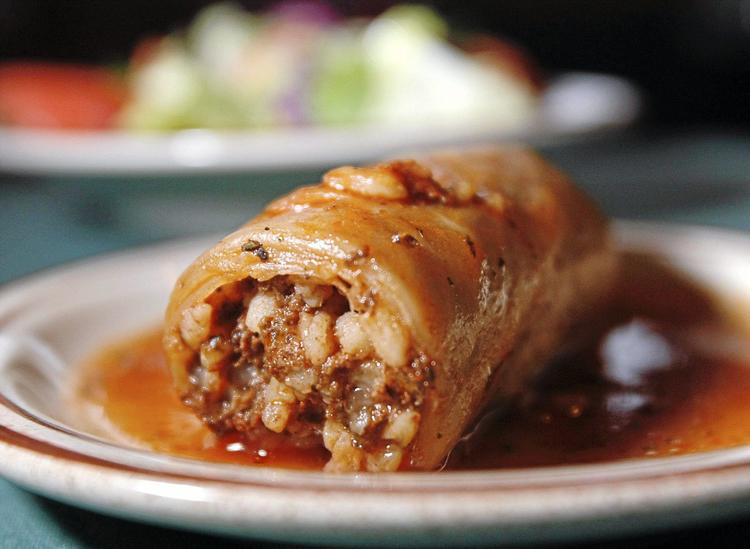 Jinya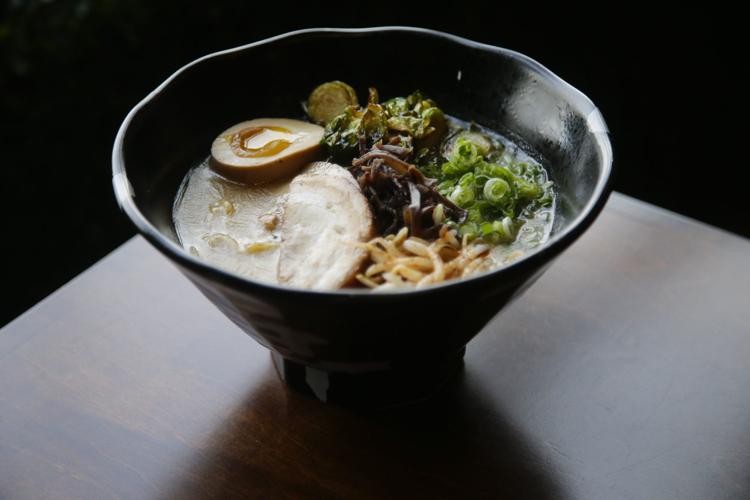 Los Cabos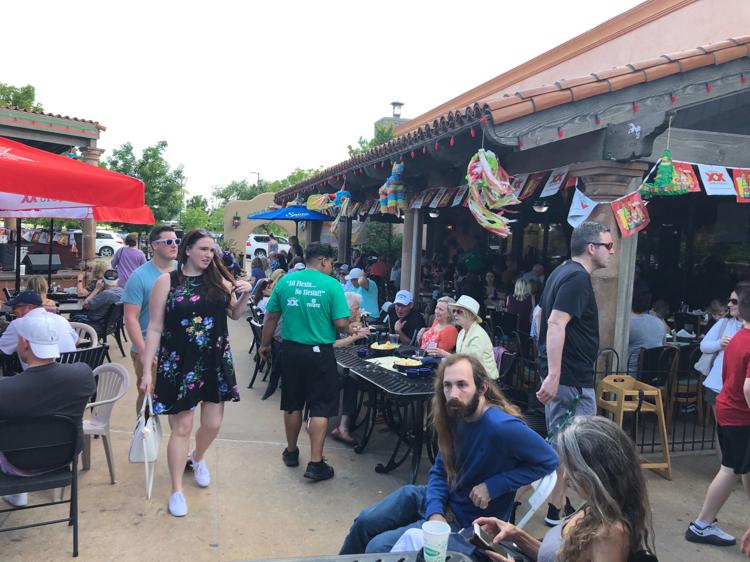 Mahogany Prime Steakhouse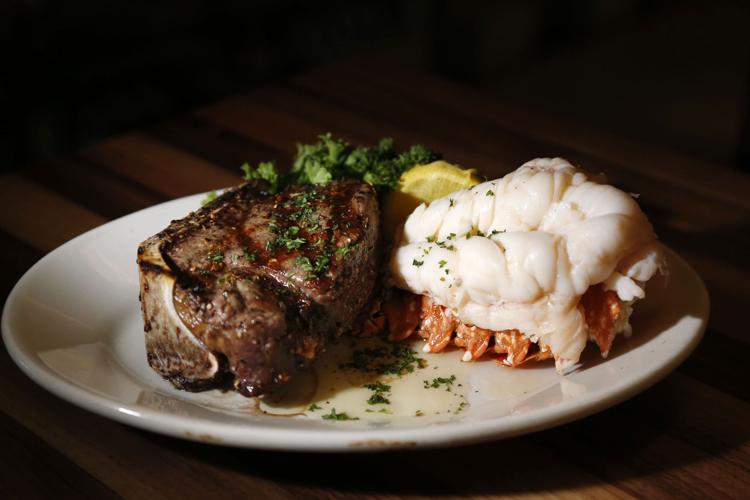 McGill's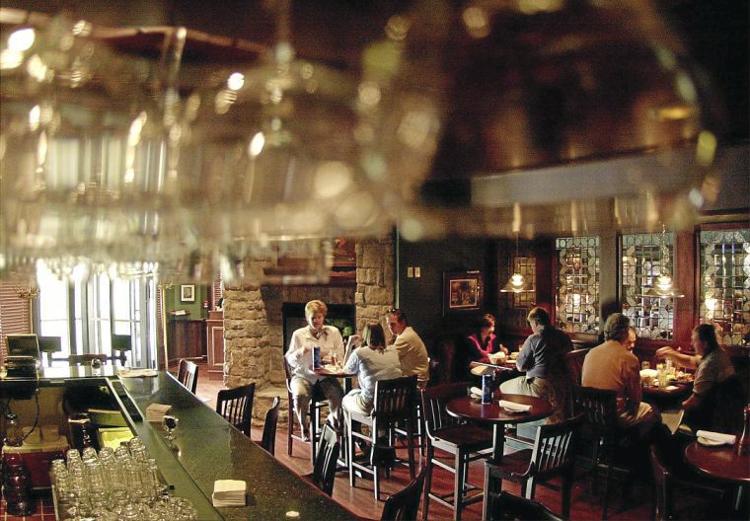 Melting Pot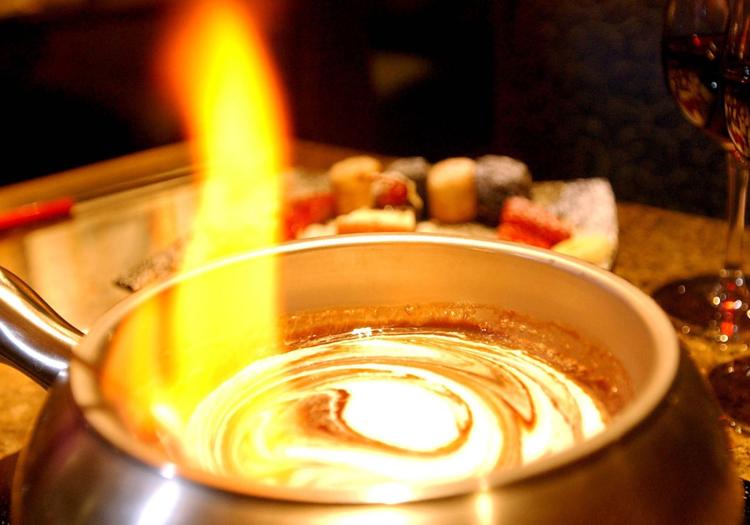 Michael V's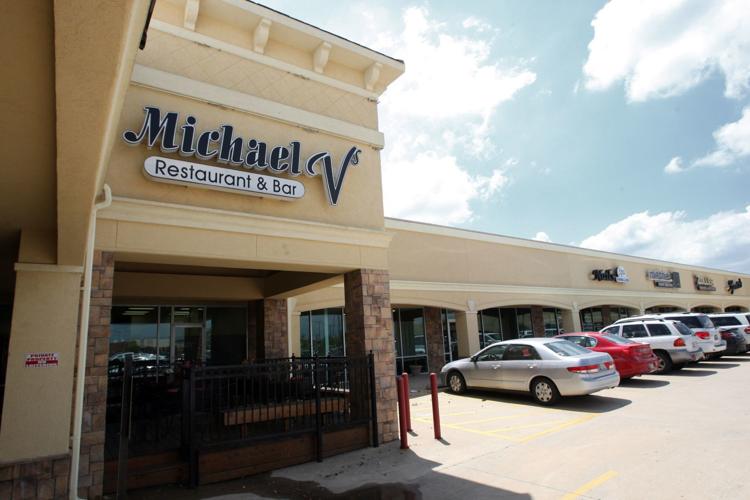 P.F. Chang's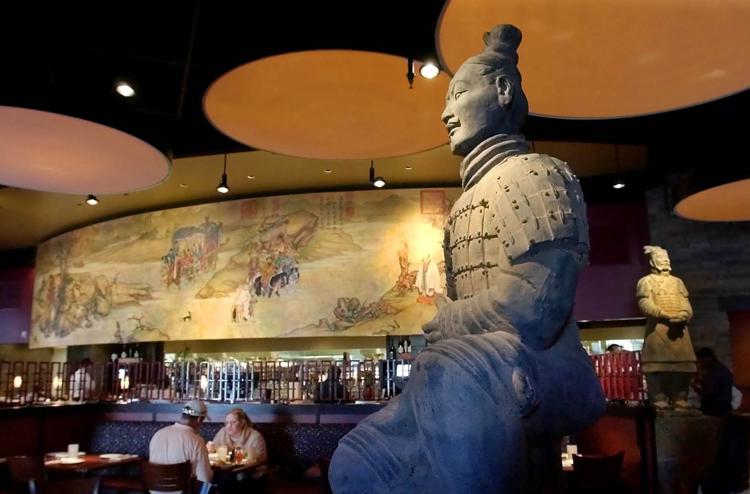 Polo Grill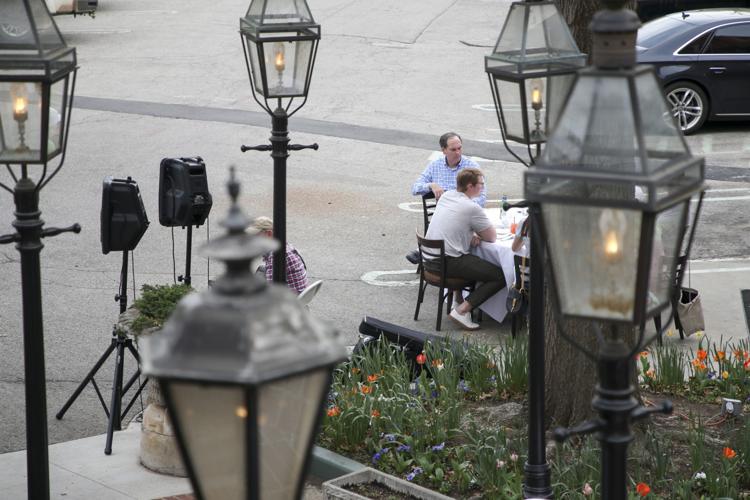 Rex's Chicken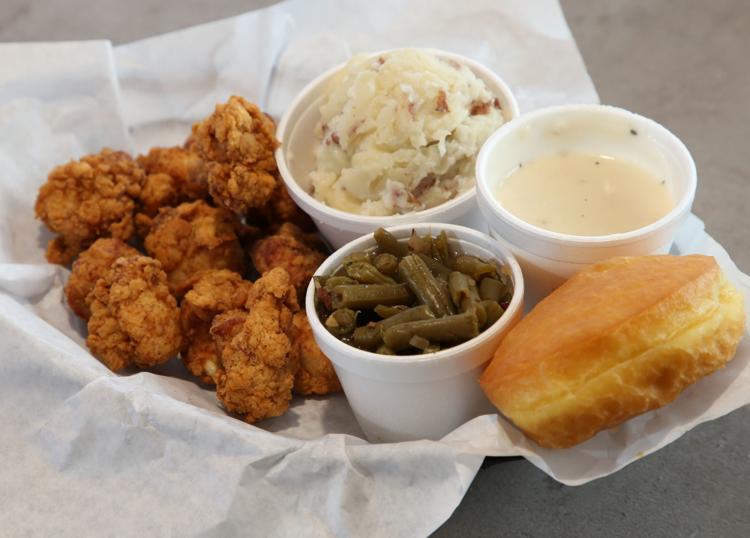 Rib Crib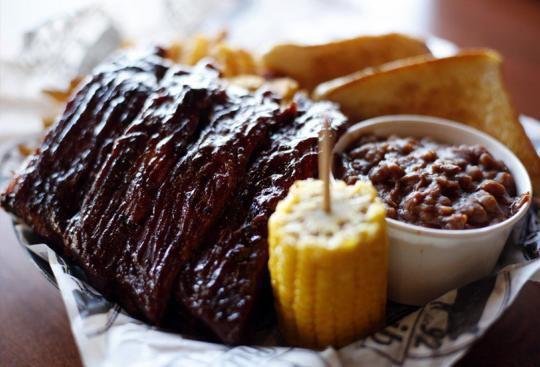 Smitty's Garage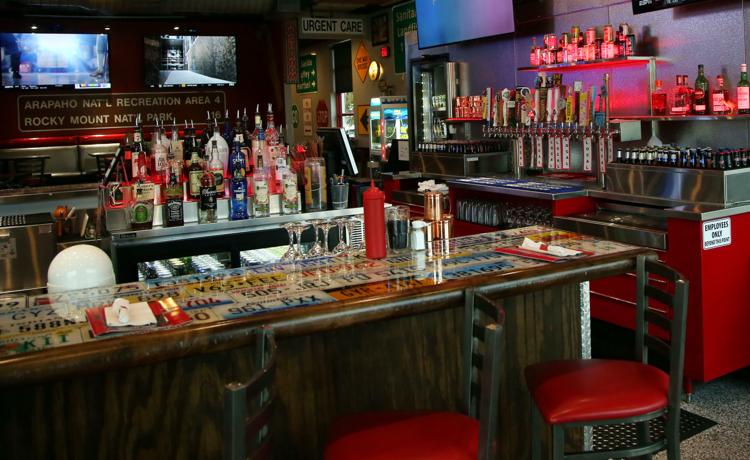 Society Burger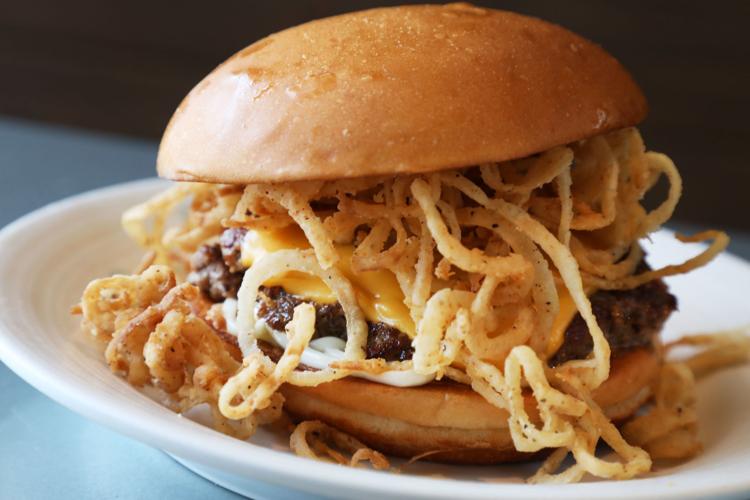 Texas de Brazil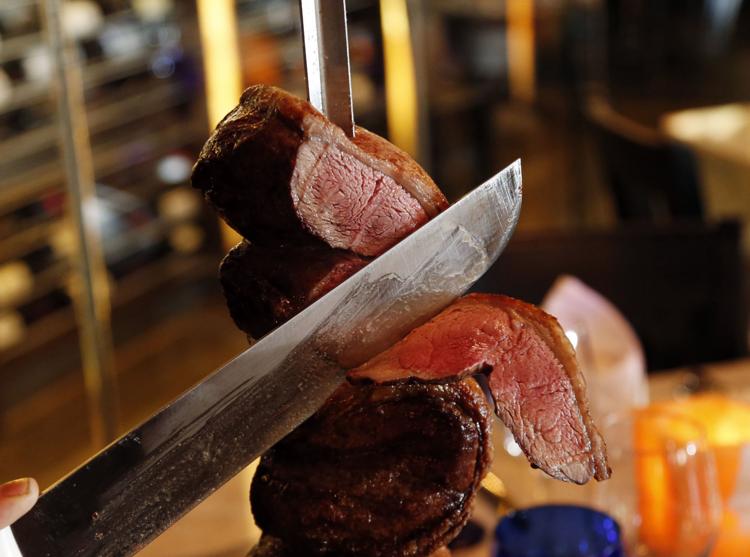 Waterfront Grill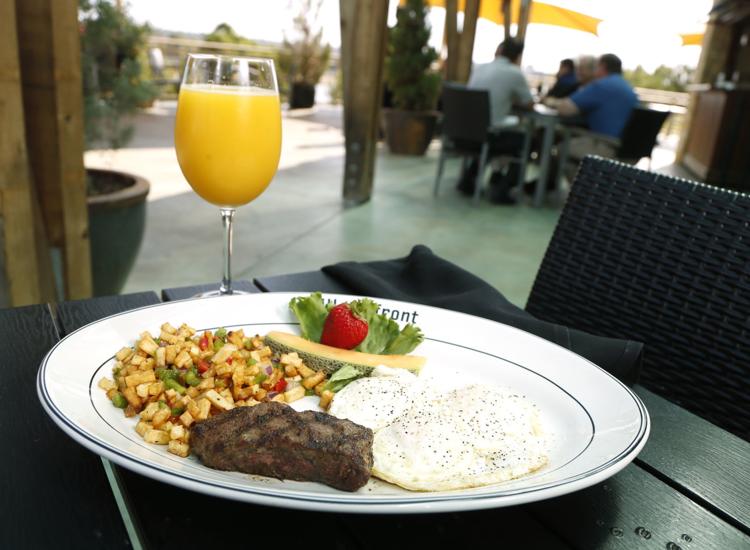 ***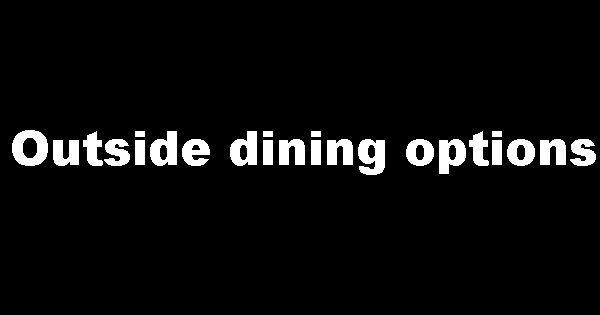 918 Coffee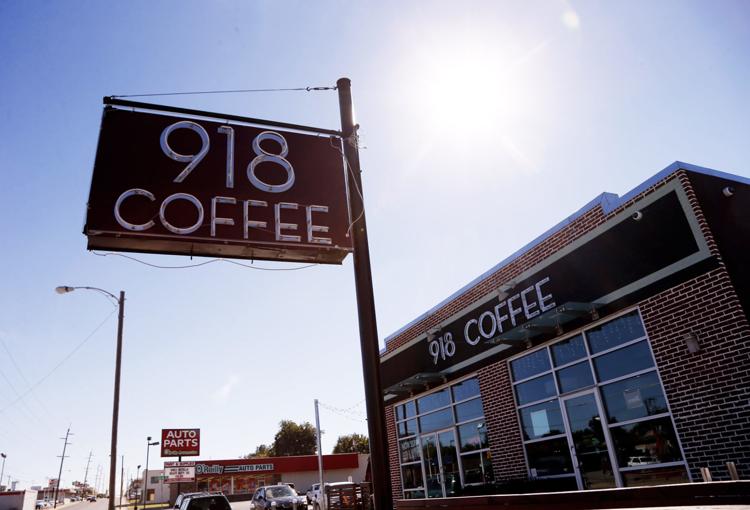 McNellie's Pub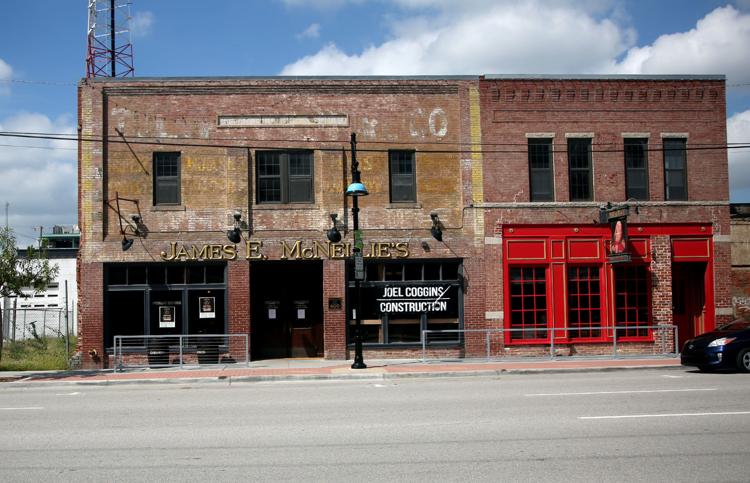 ***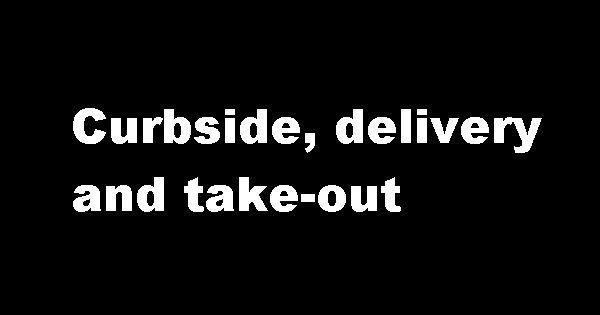 Abuelo's
ah-Sigh-e
Albert G's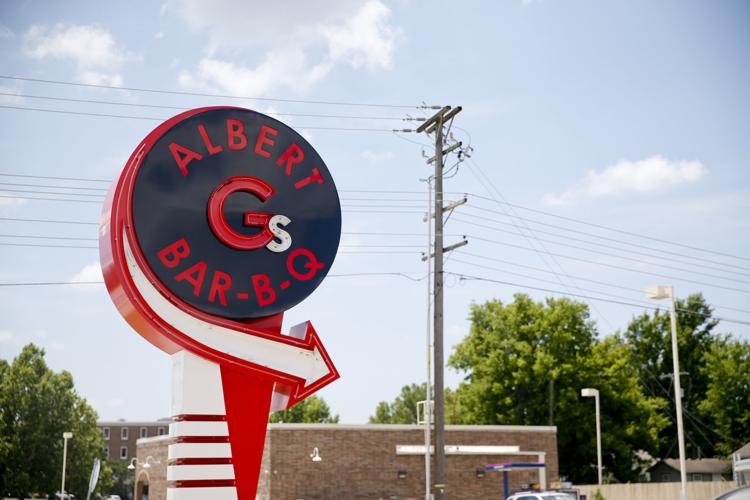 Amelia's Woodfire Cuisine/Amelia's Brasserie and Market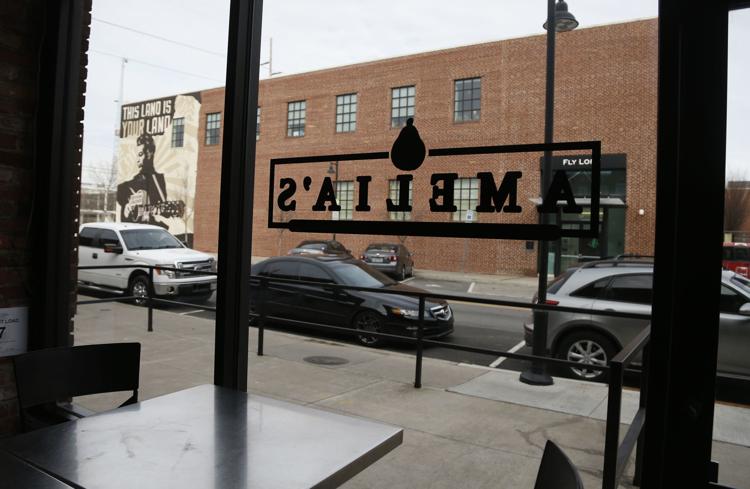 Andolini's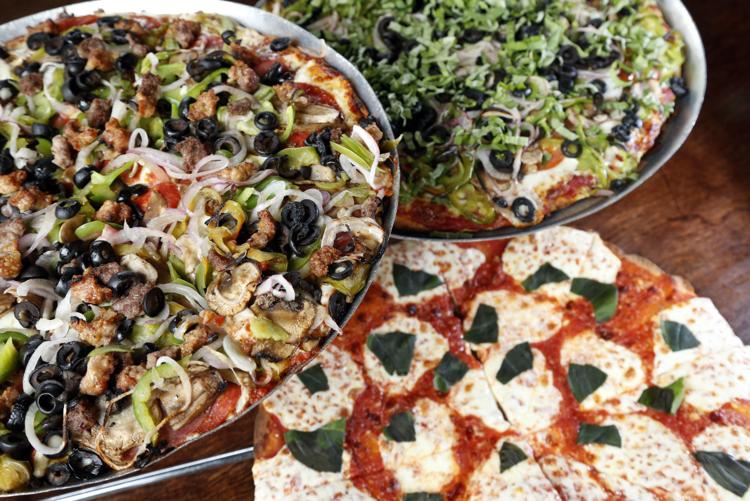 Antoinette Baking Co.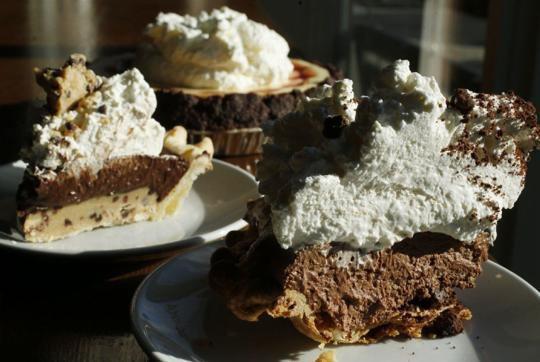 Arby's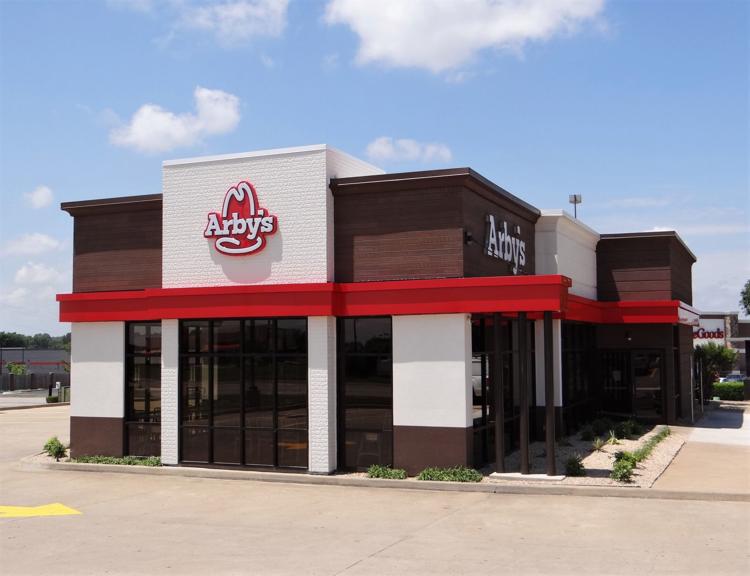 Baskin Robbins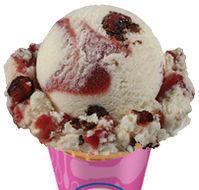 Baxter's Interurban
Bill and Ruth's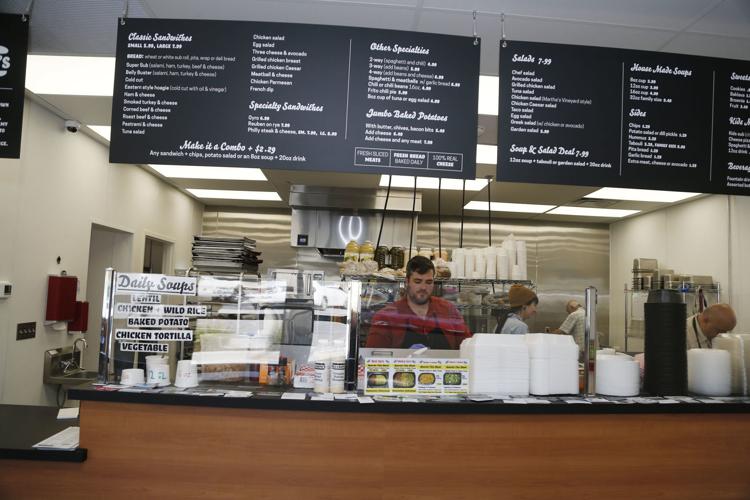 Billy's on the Square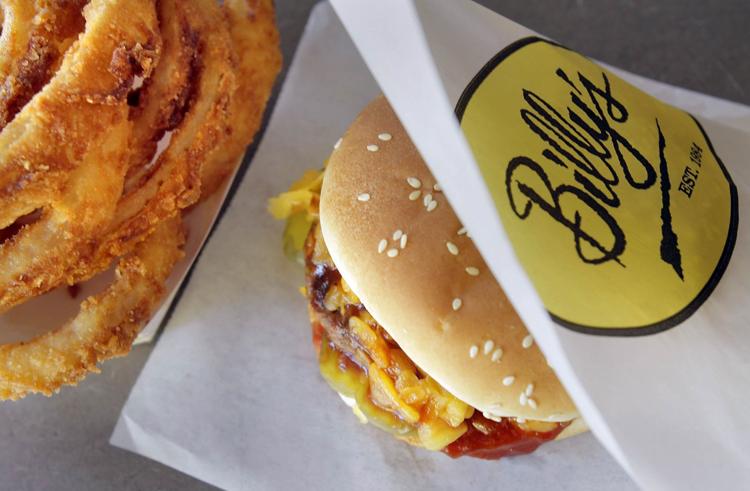 Bin 35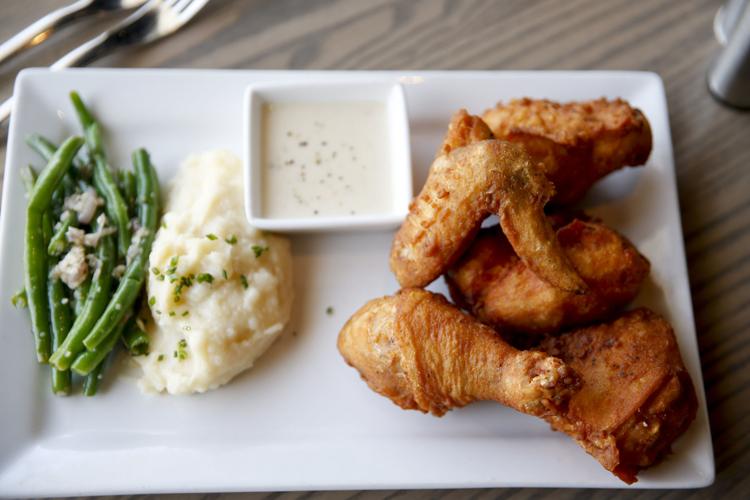 Bird & Bottle
Black Bear Diner
Blue Moon Cafe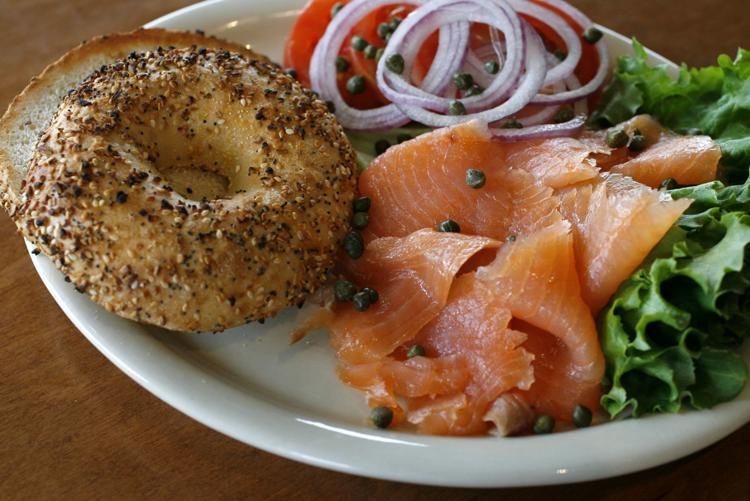 Bodean Restaurant and Seafood Market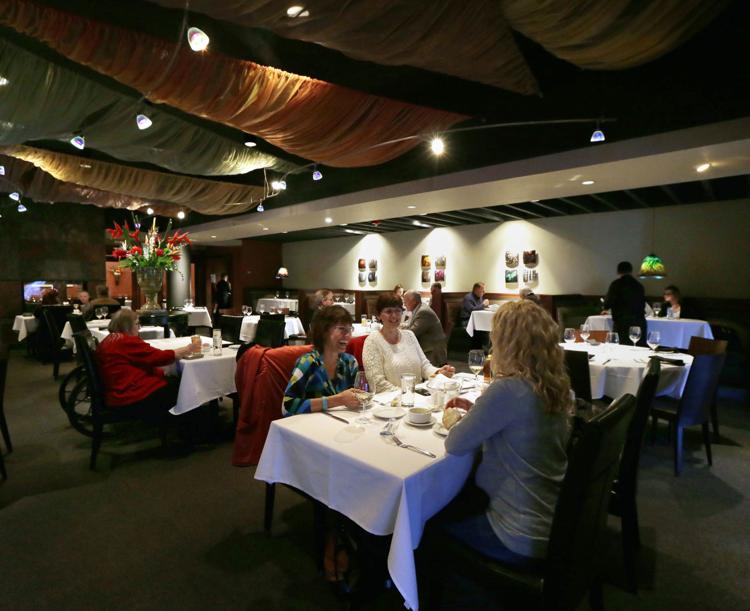 Boston Deli Grill and Market
Bohemian Wood Fire Pizza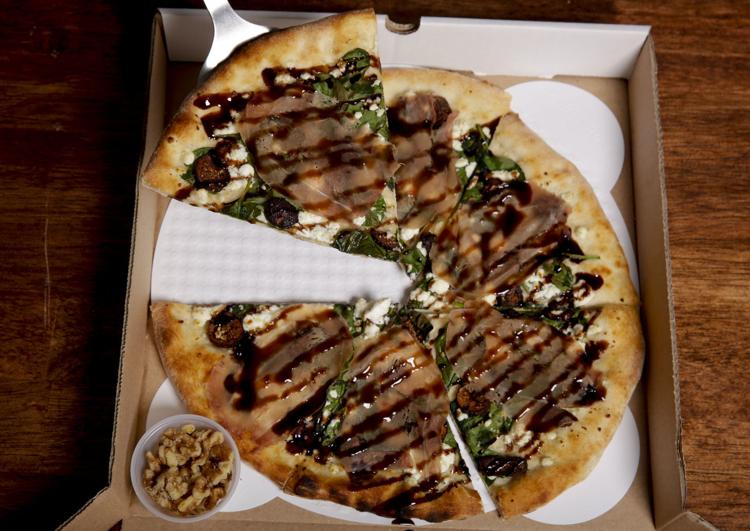 Chalkboard Restaurant
Brookside by Day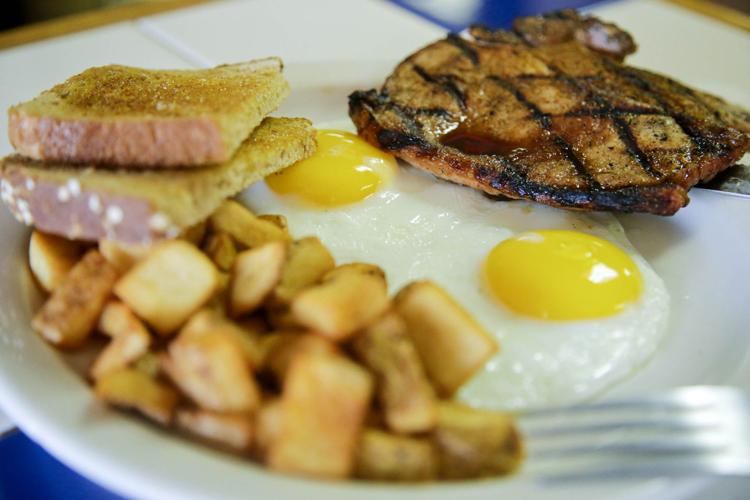 Burn Co Barbecue – Jenks and SoBo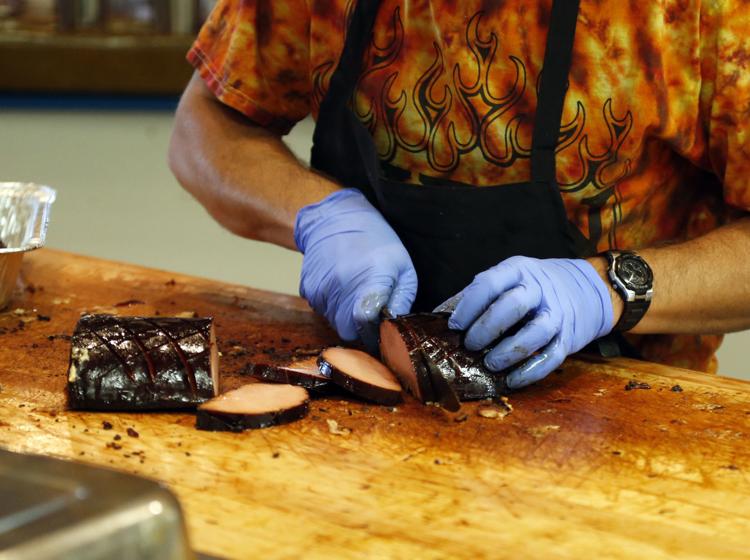 Café Cubana Coffee Shop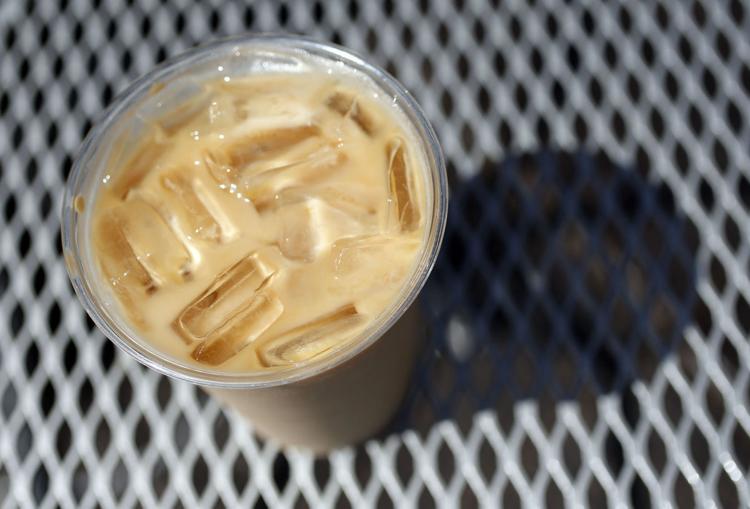 Cafe Ole and Ol Vine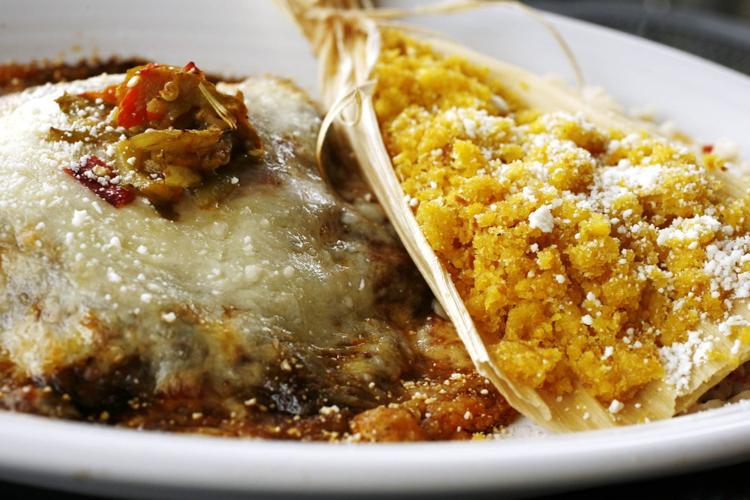 Carrabba's Italian Grill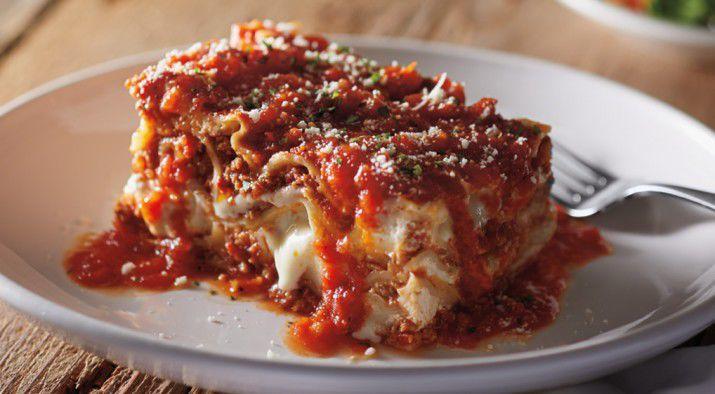 Celebrity restaurant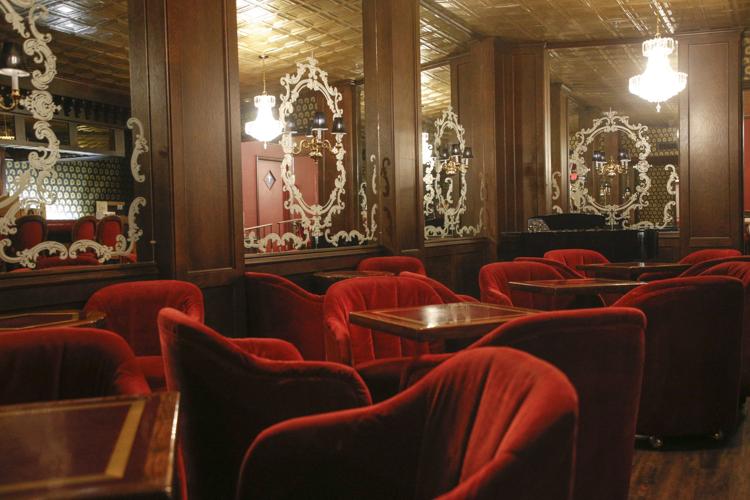 Charlie's Chicken
Chimera Cafe
Cherry Street Kitchen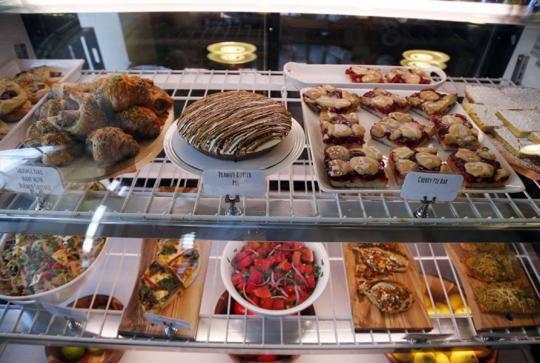 Chuy's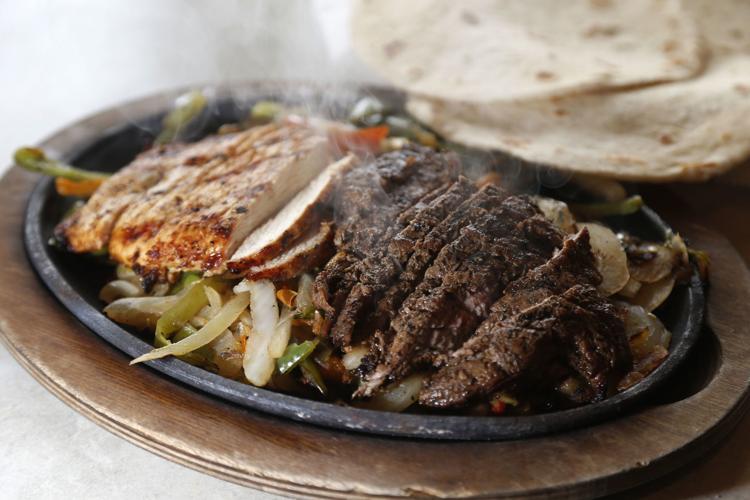 Coney I-Lander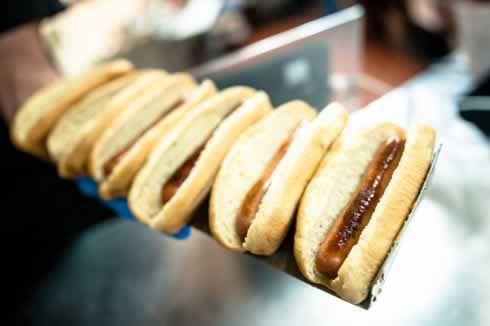 Coney Island Hot Weiners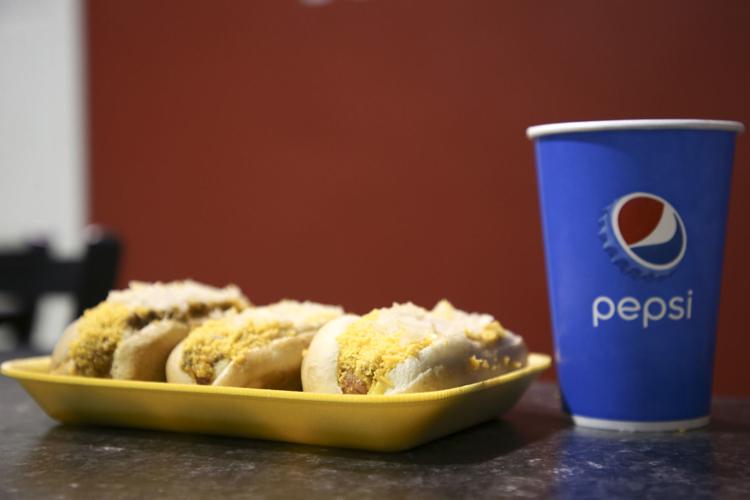 Cotton Patch Cafe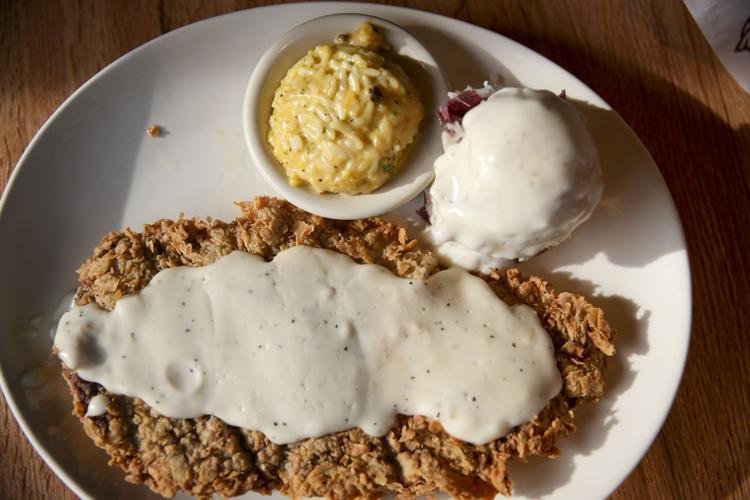 Daily Grill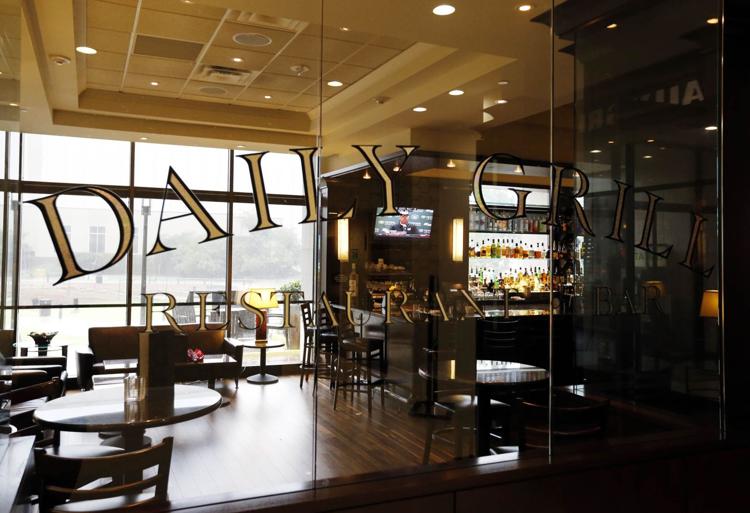 Dalesandro's Italian Cuisine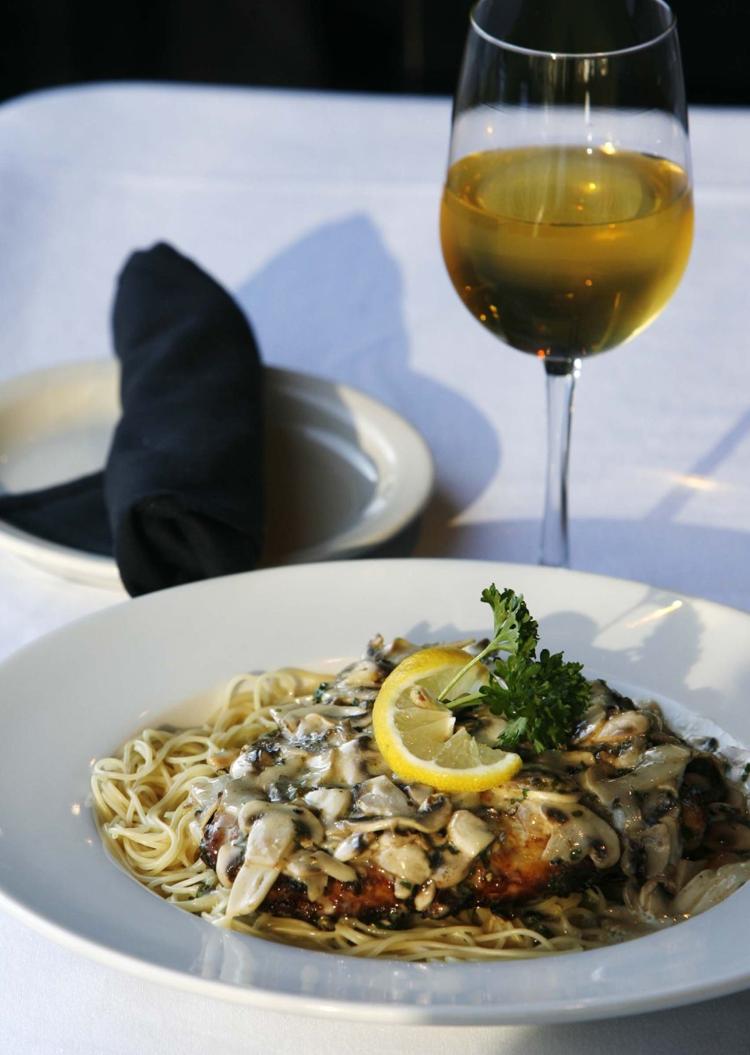 Delta Cafe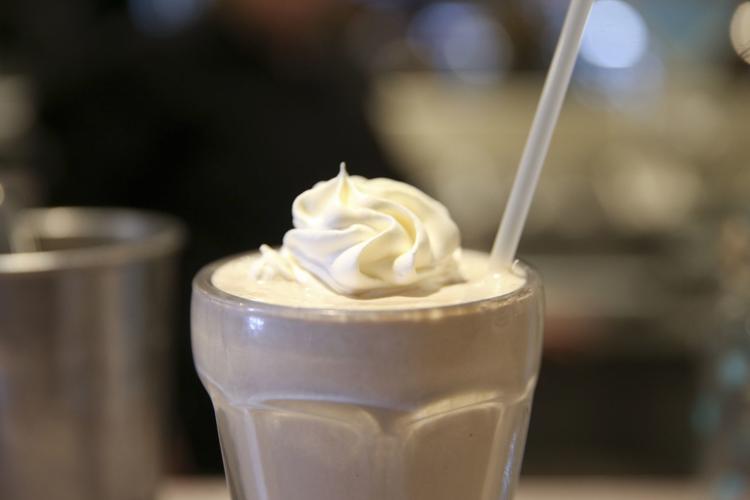 The Deuce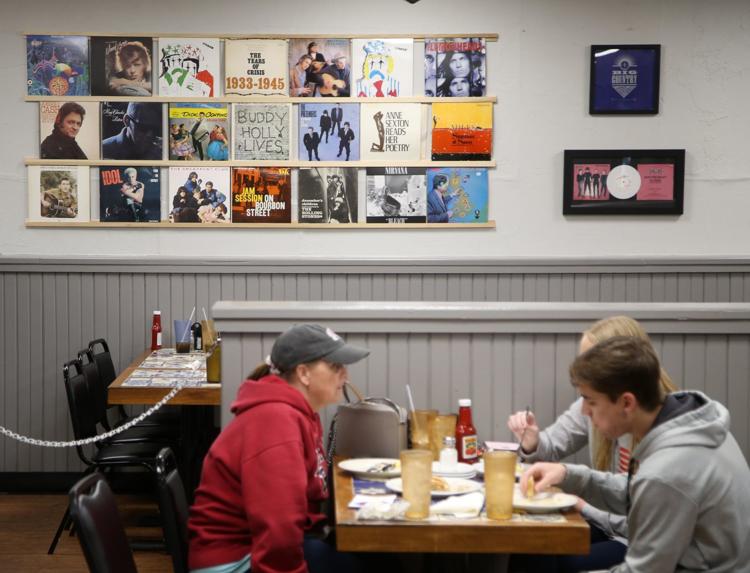 Dilly Diner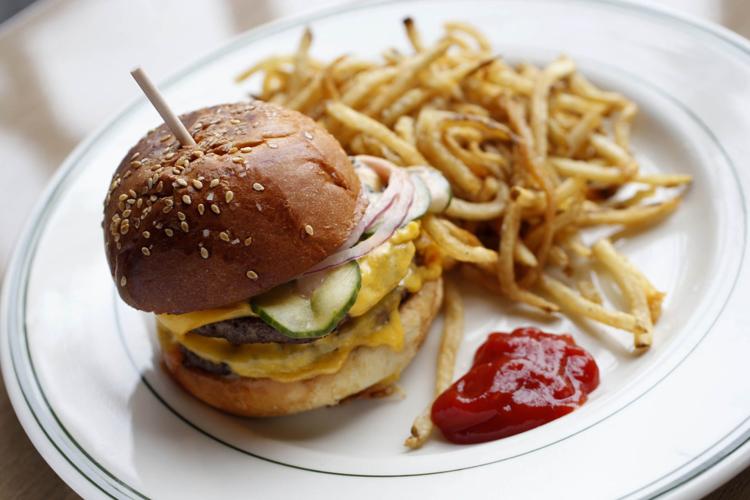 DoubleShot Coffee Co.
Dos Compas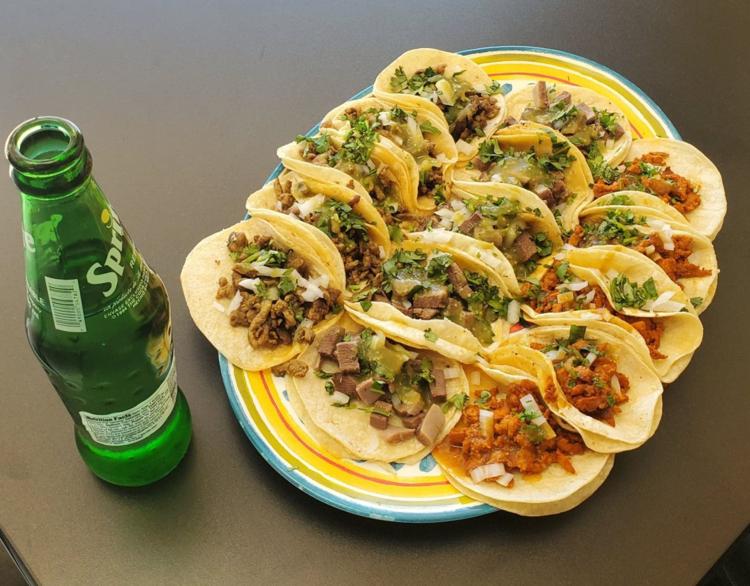 Elgin Park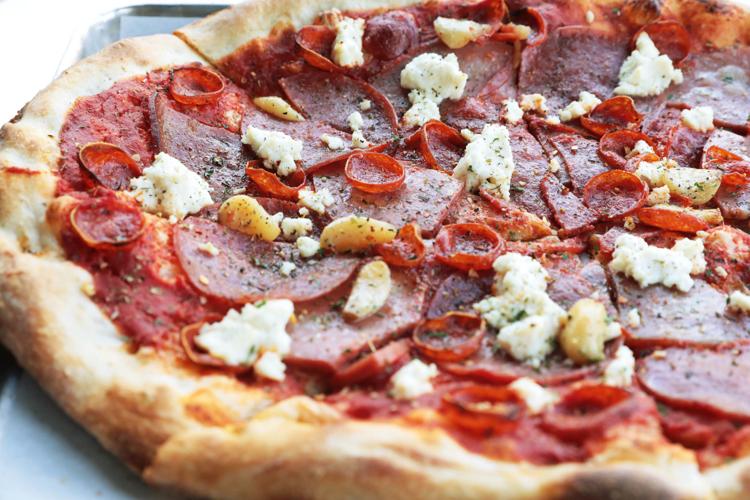 Elote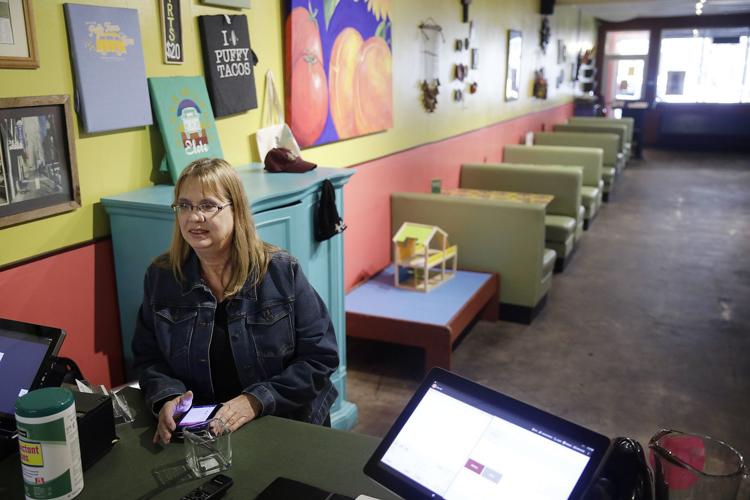 Evelyn's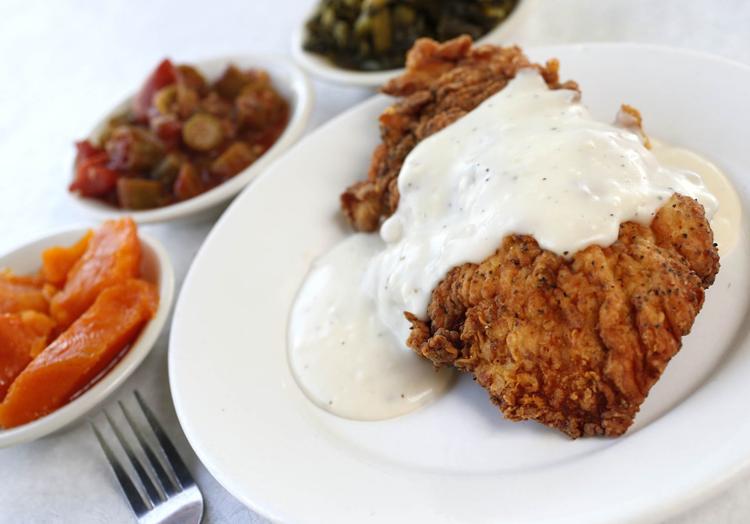 El Ranchero
Fat Guys Burger Bar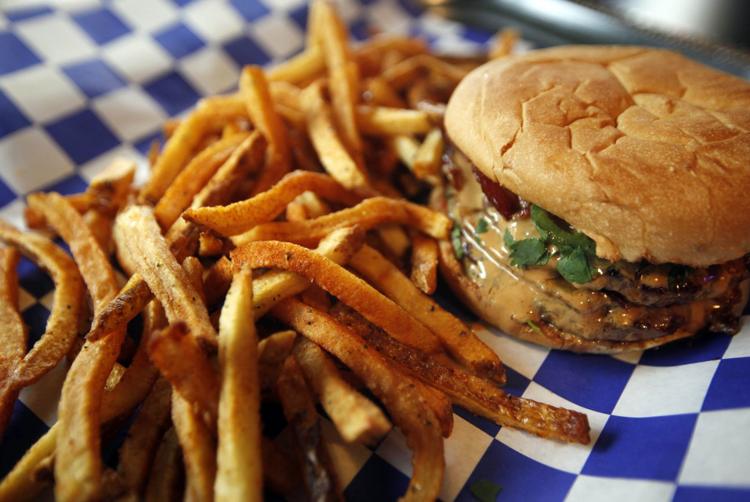 Fassler Hall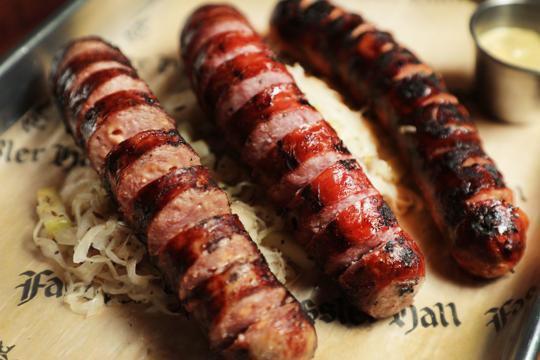 First Watch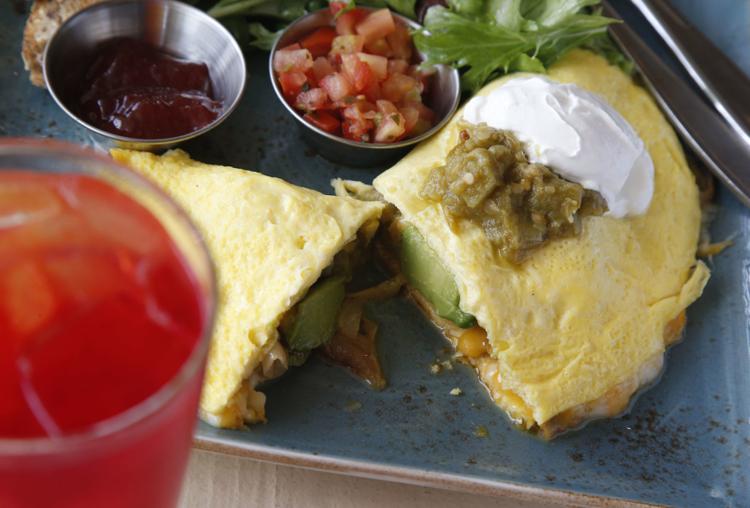 Flo's Burger Diner
Foolish Things Bar and Biscuit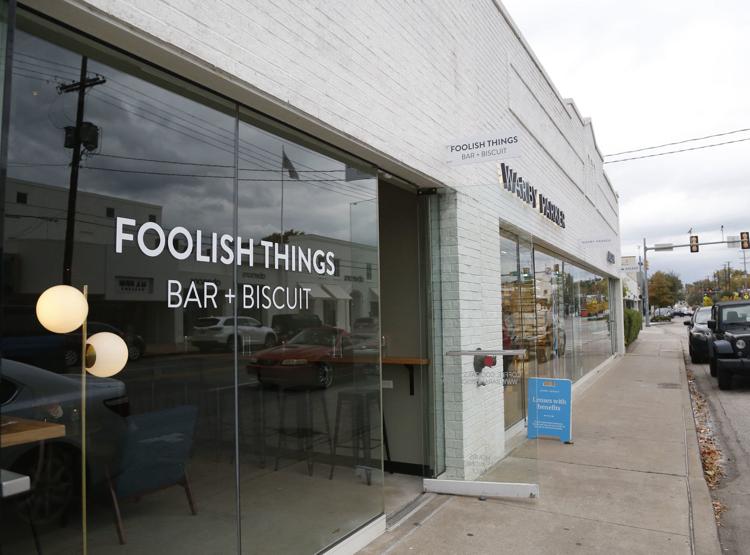 Freckles Frozen Custard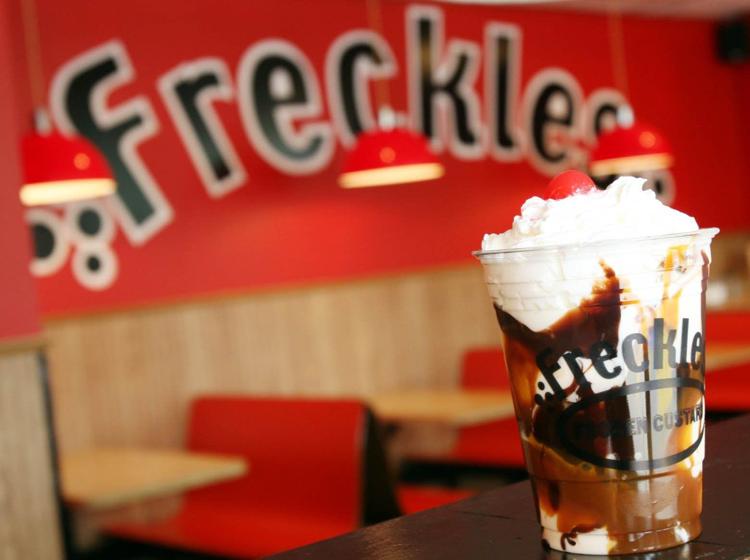 Golden Corral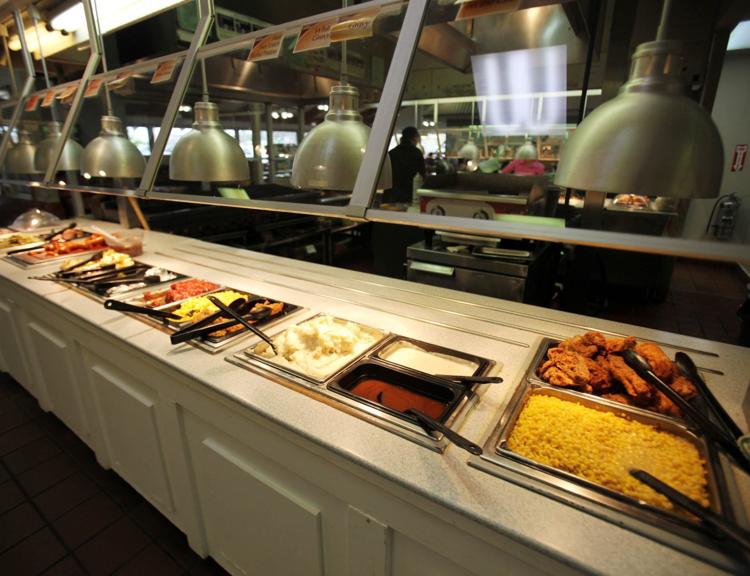 The Hamlet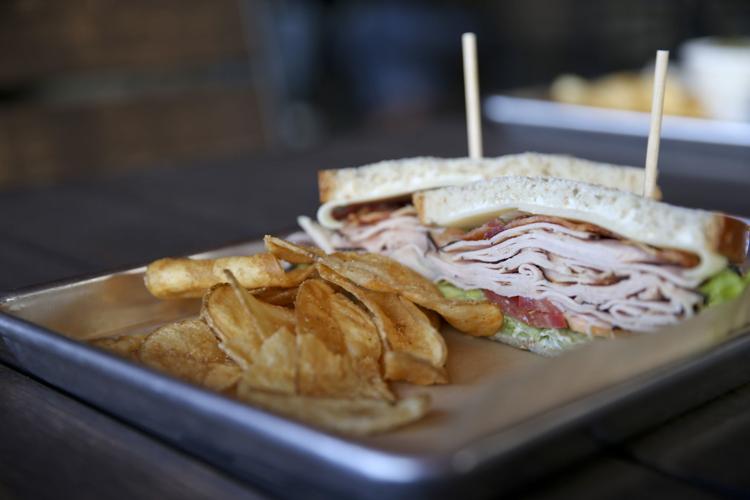 Herbert's Specialty Meats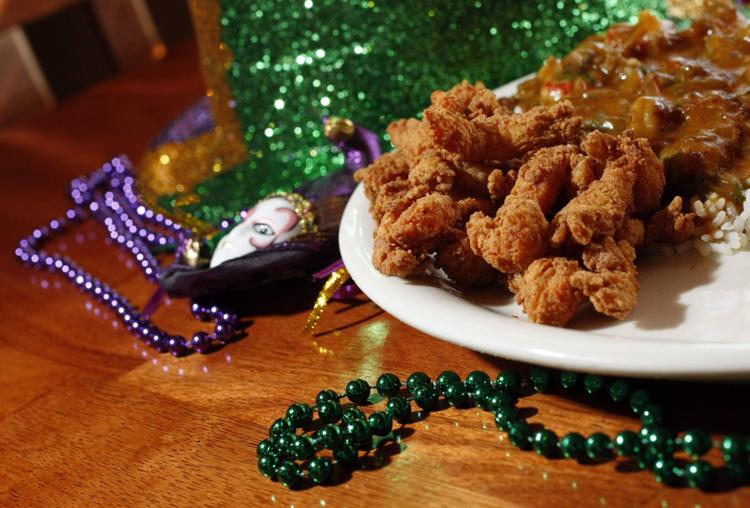 Hideaway Pizza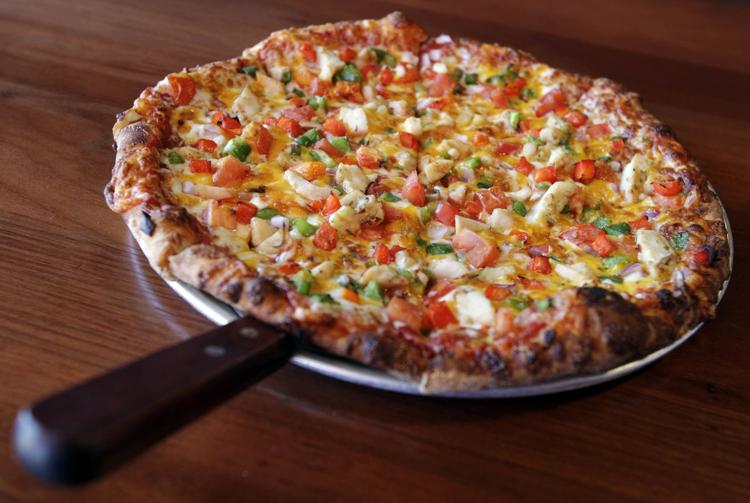 High Dive Tulsa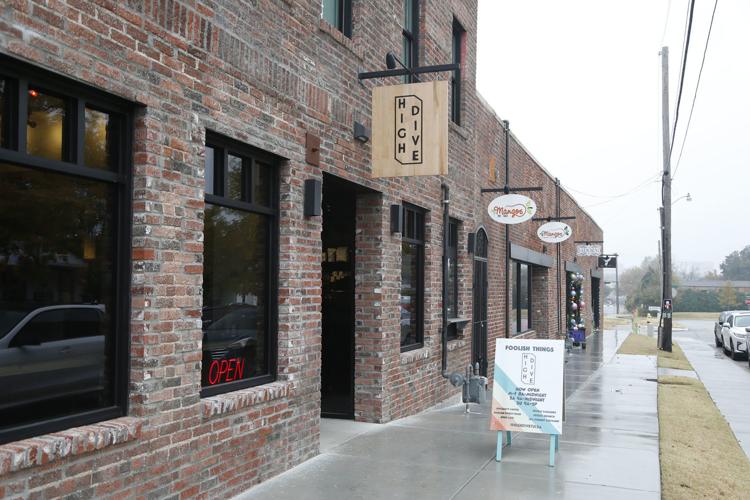 Hooters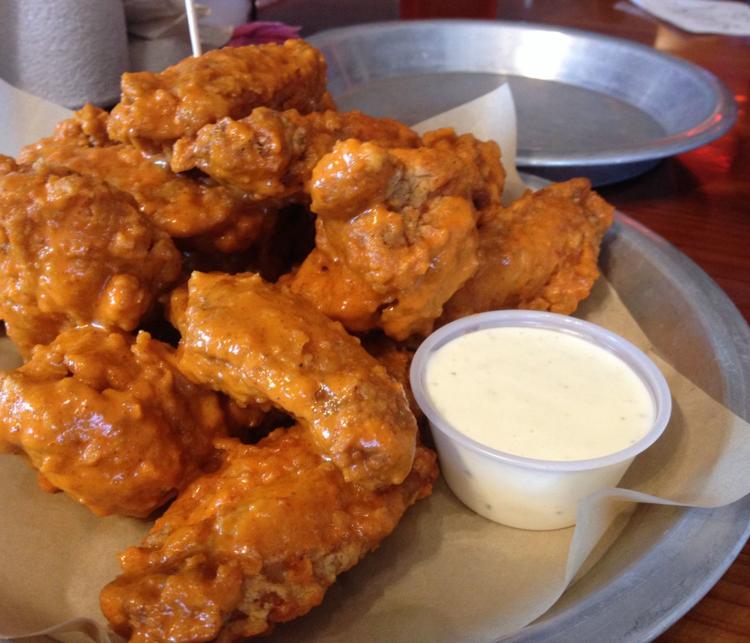 The Hungry Ninja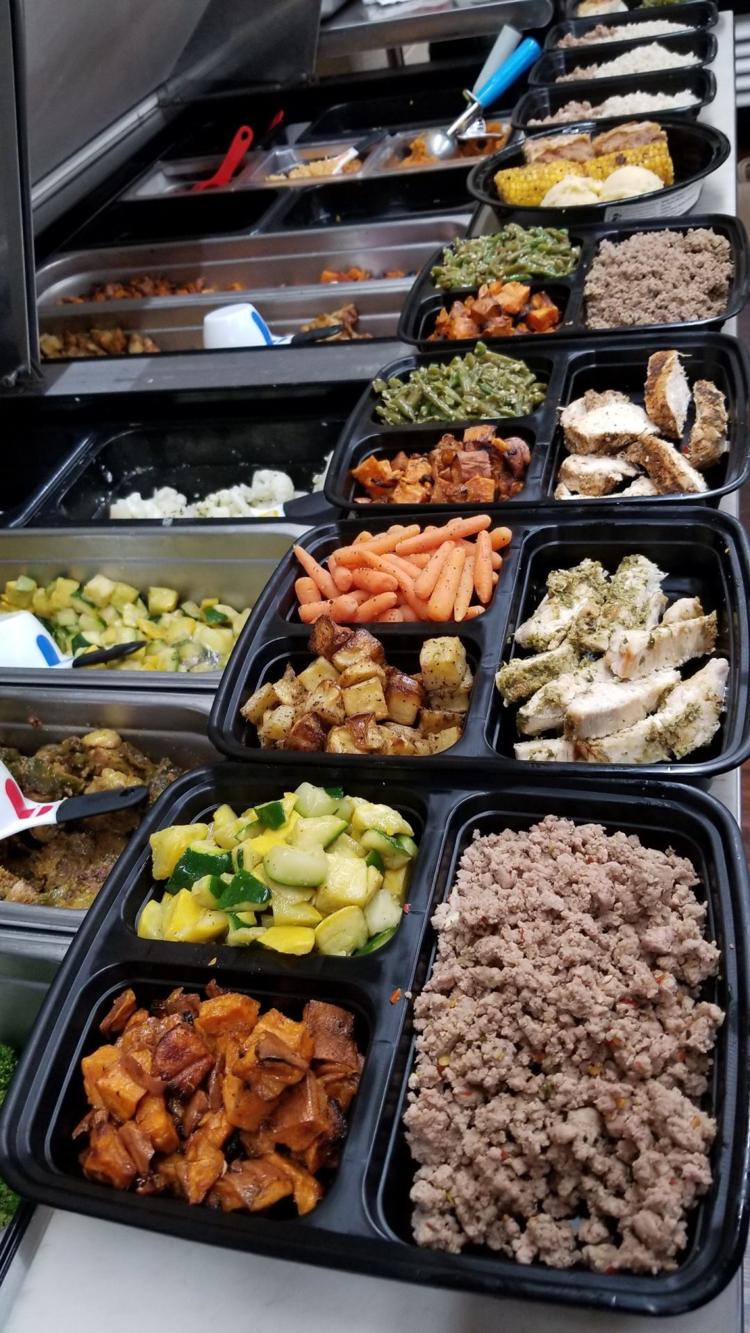 India Palace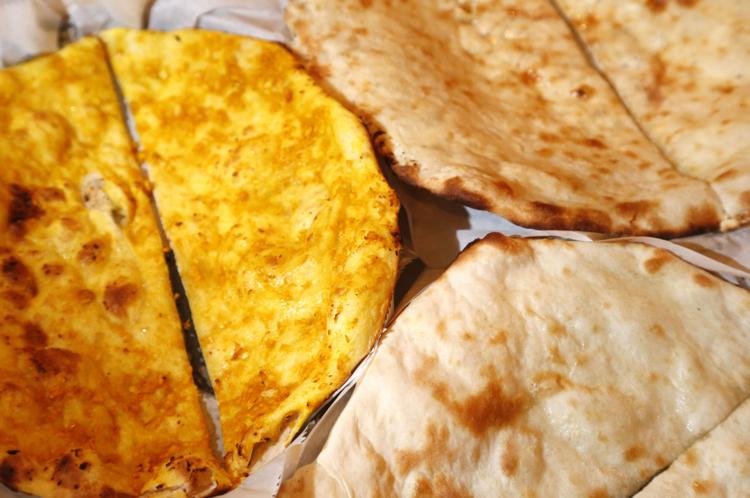 In the Raw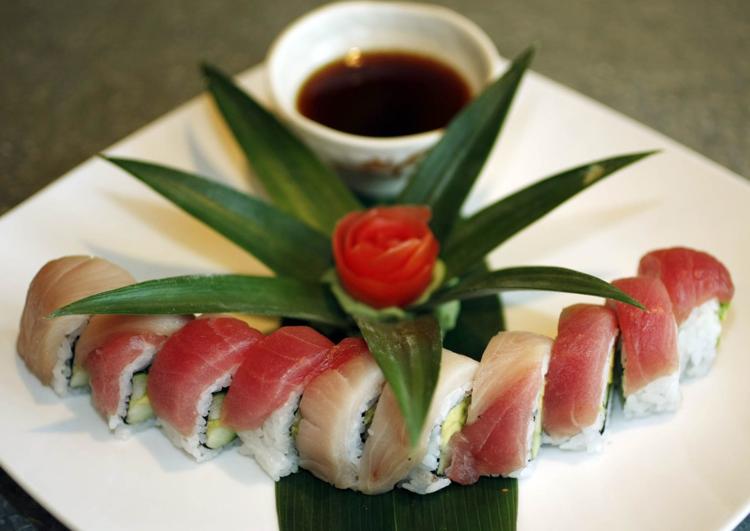 J.J.'s Gourmet Burger Cafe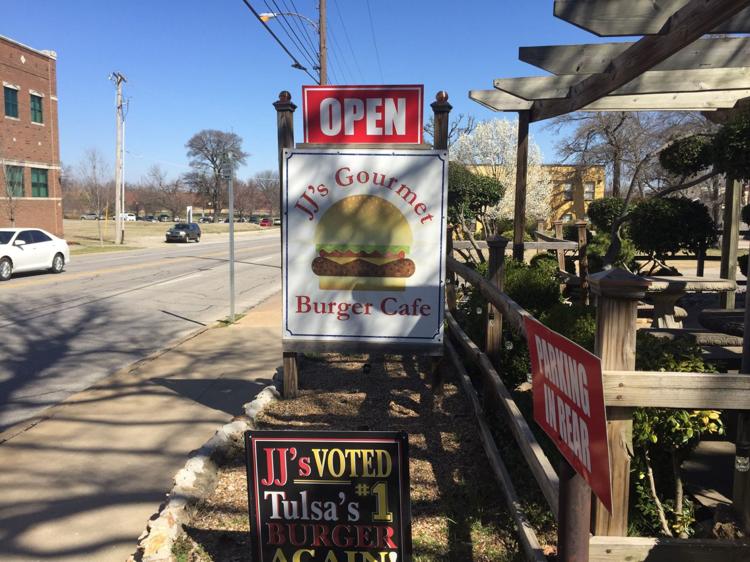 Jane's Delicatessen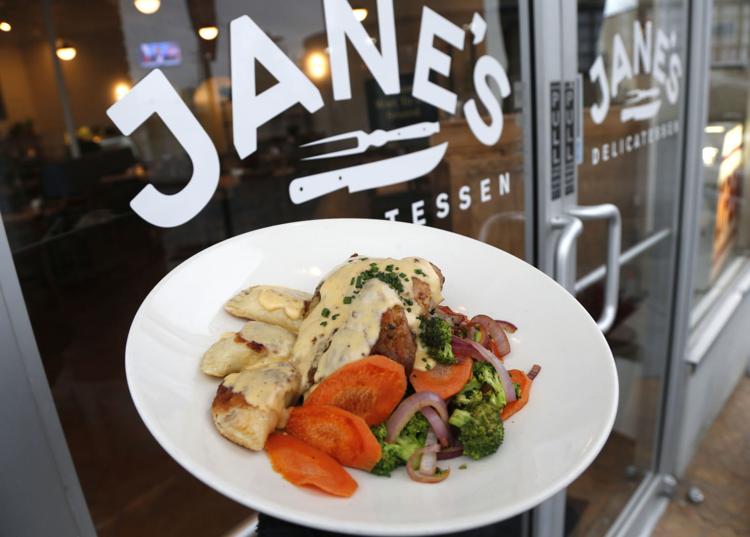 Jamil's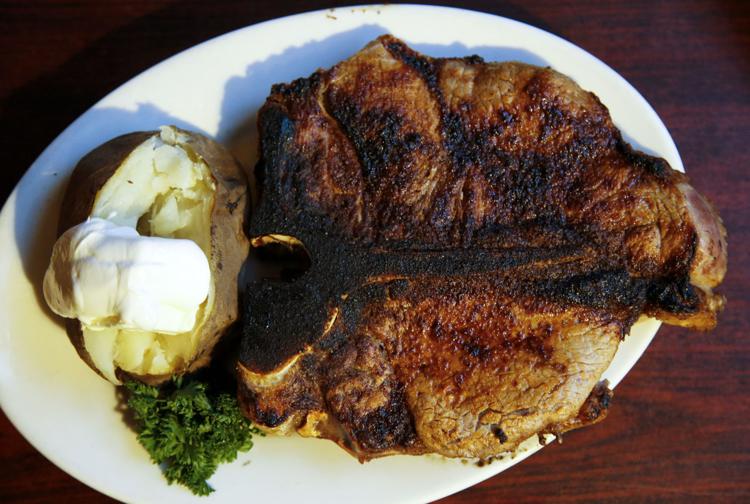 Jimmy John's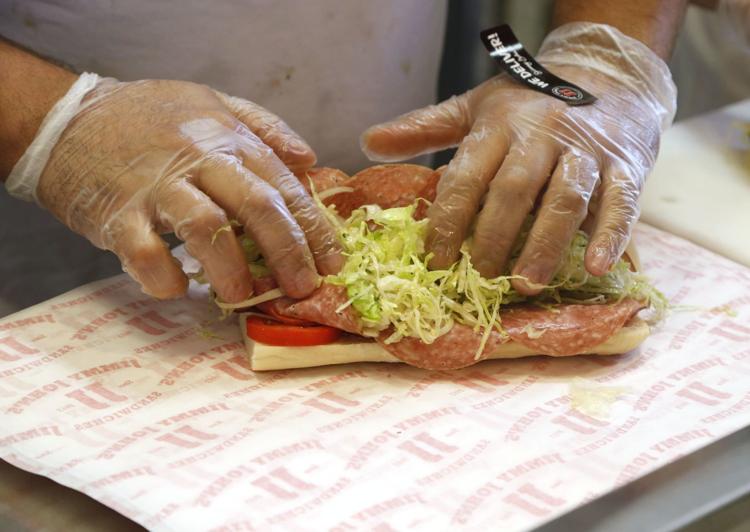 Jimmy's New York Pizzeria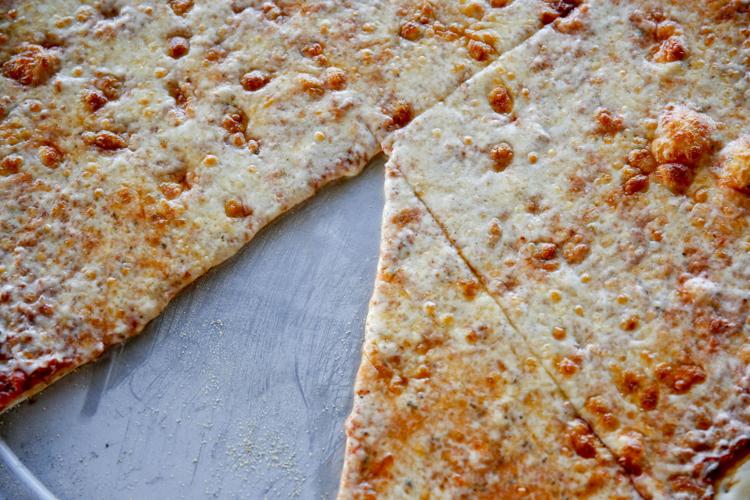 Kentucky Fried Chicken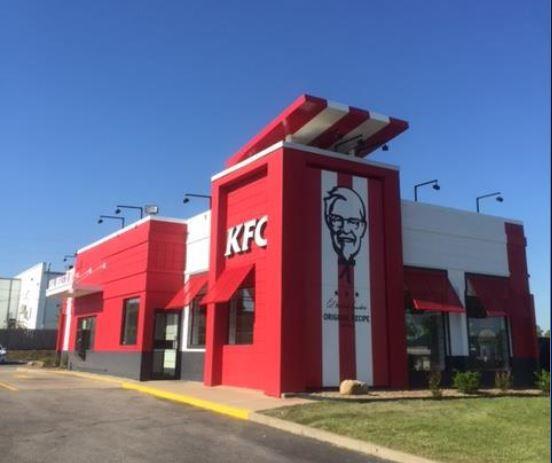 KEO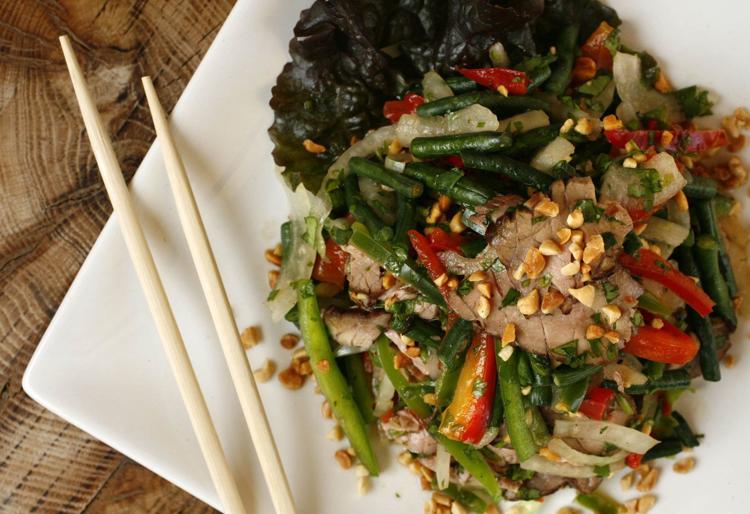 Kilkenny's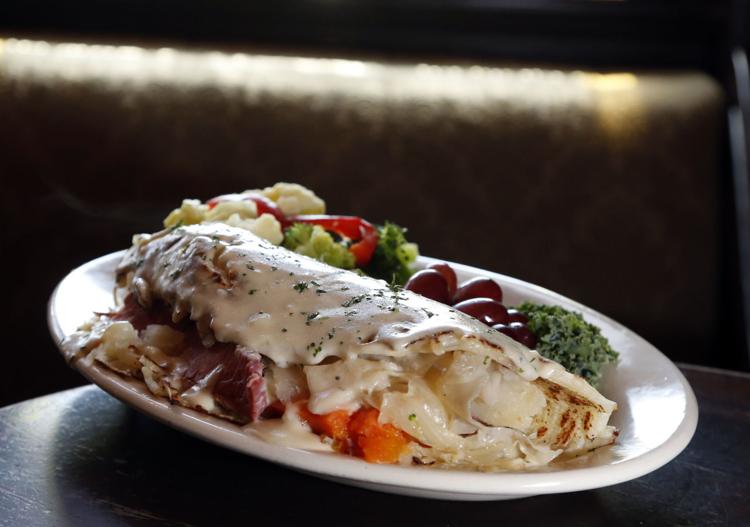 Knotty Pig BBQ, Burger & Chili House
Laffa
Lambrusco'z To-Go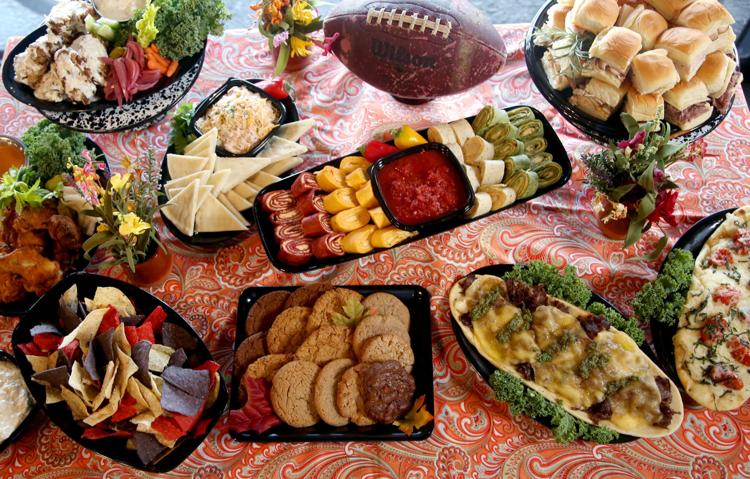 Lanna Thai
La Roma Pizza and Mediterranean Food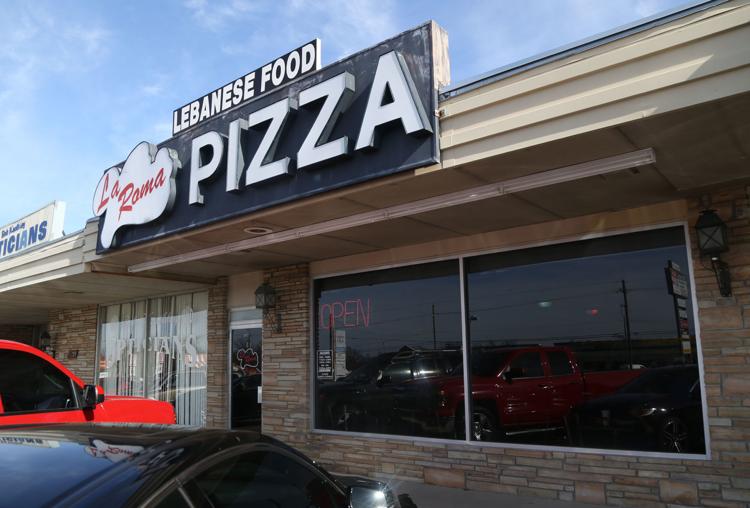 Lassalle's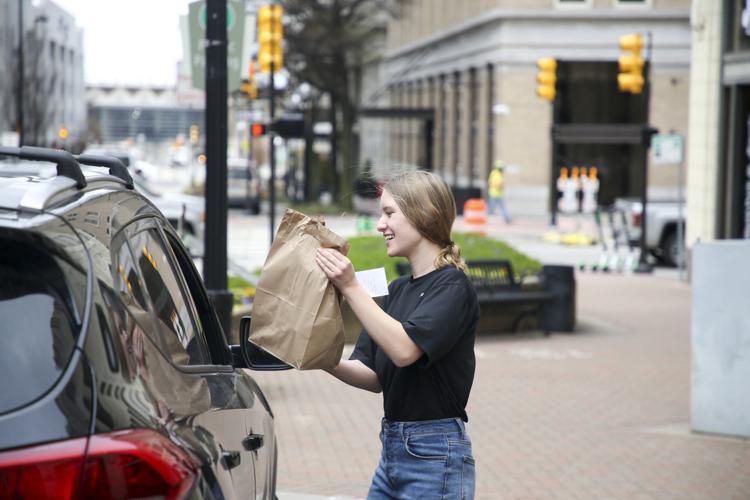 Le Louvre French Café
Livi Lee's Daylight Donuts
Lone Wolf Banh Mi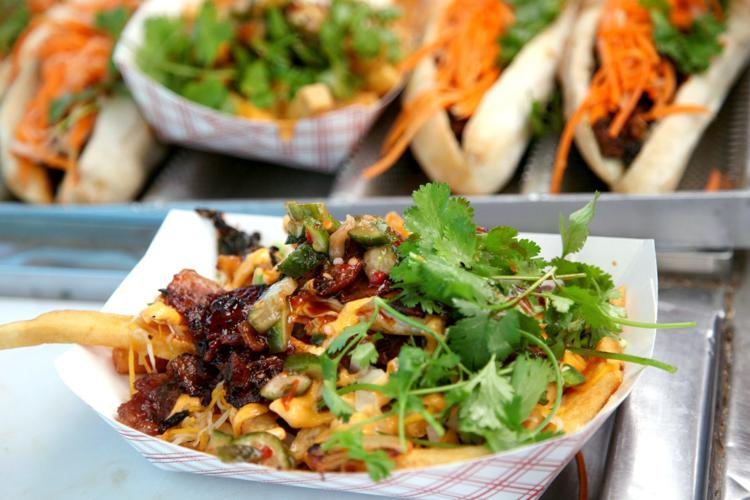 Lot A Burger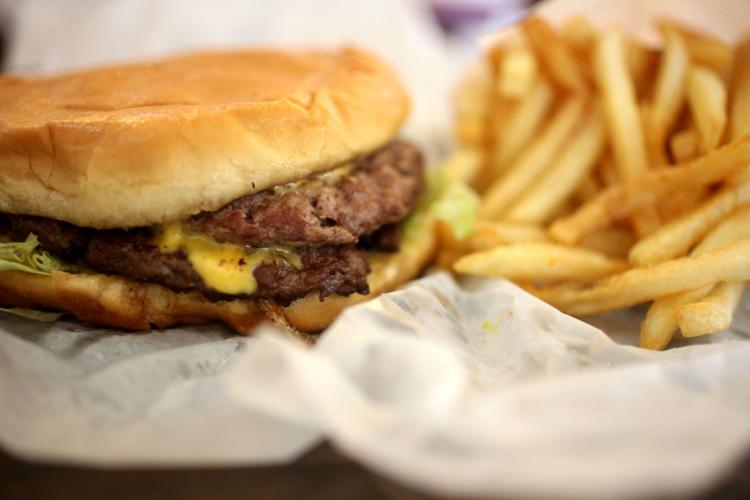 Lowood Modern Woodfire Restaurant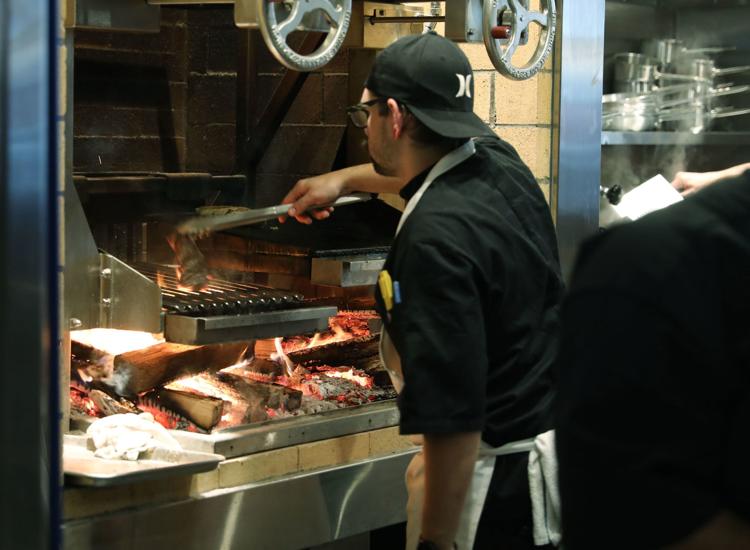 Ludger's Bavarian Cakery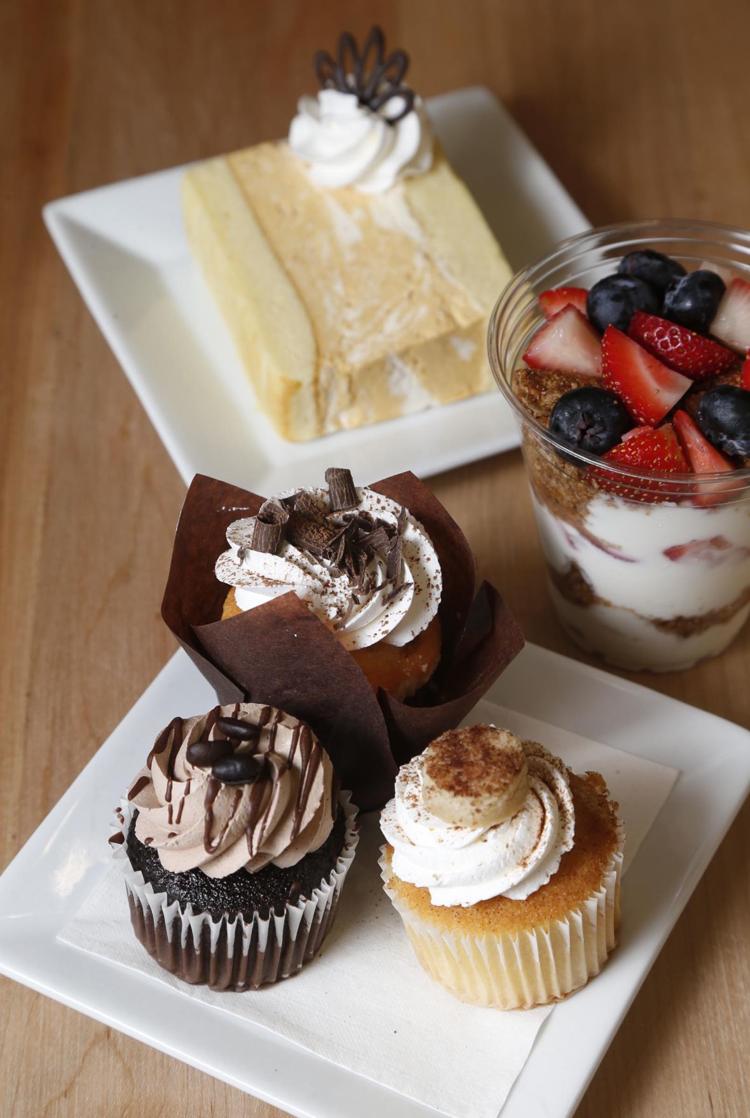 Ludger's Catering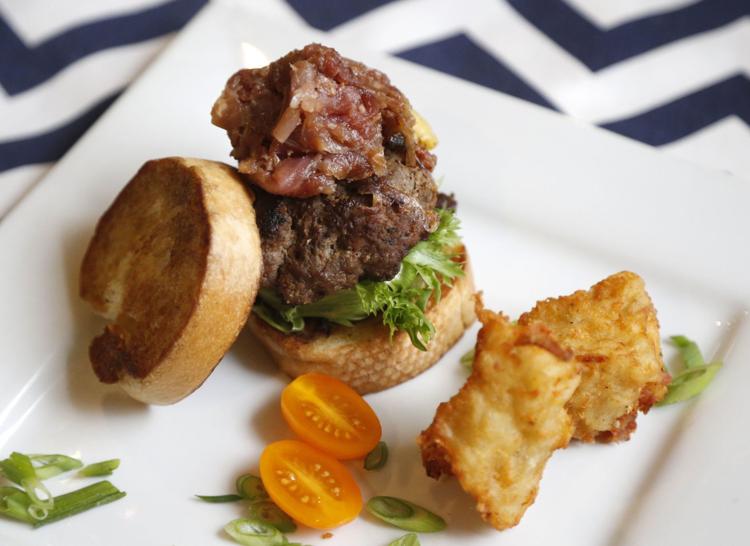 Mack's Wings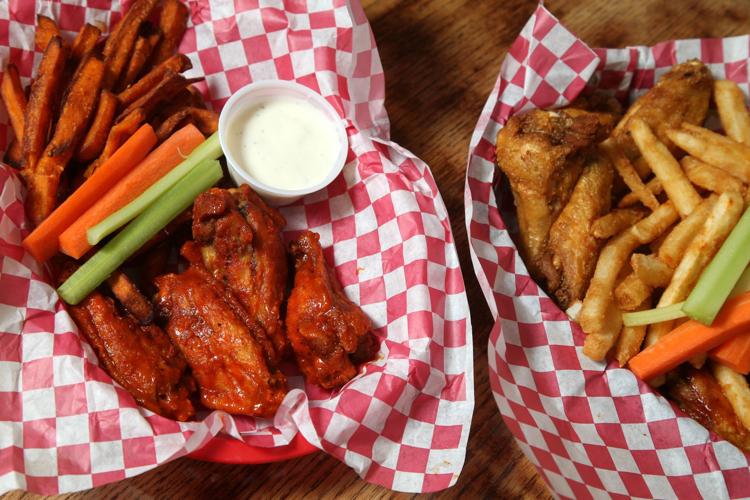 Marco's Pizza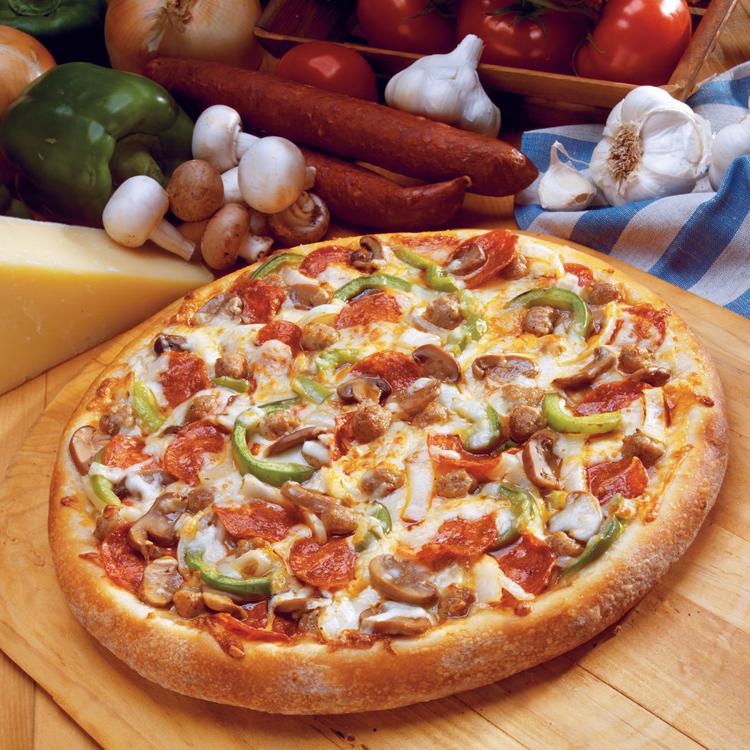 Margaret's German Restaurant
Mazzio's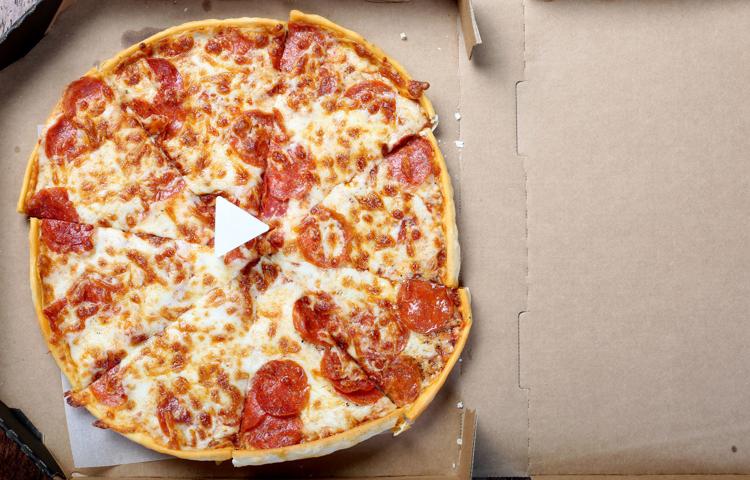 Merritt's Bakery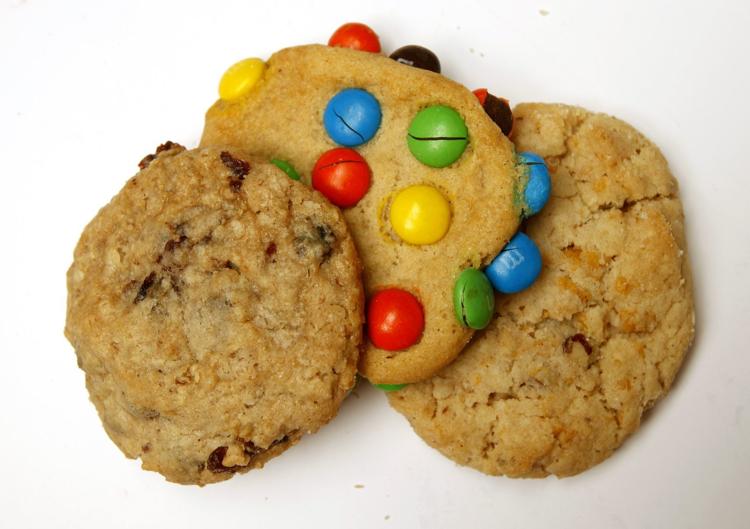 Metro Diner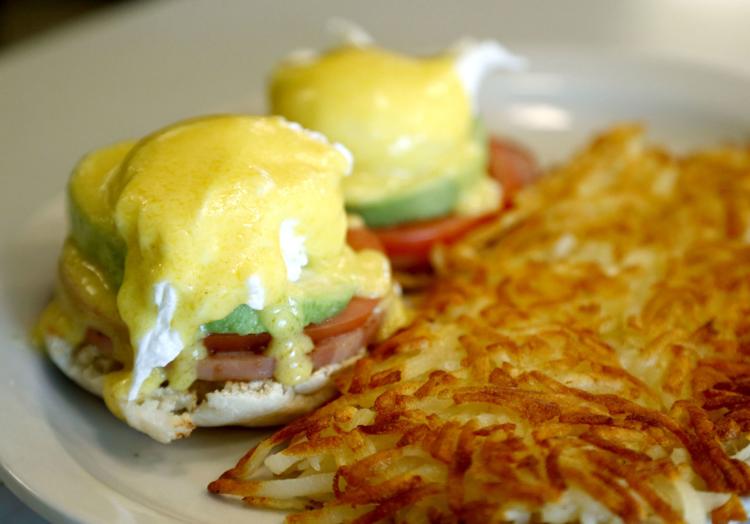 Mi Cocina
Mikes BBQ & Catering
Mom's Family Diner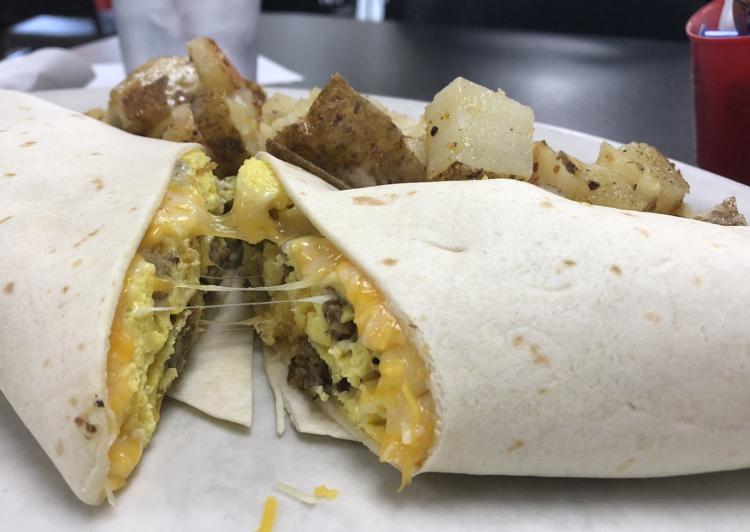 Mondo's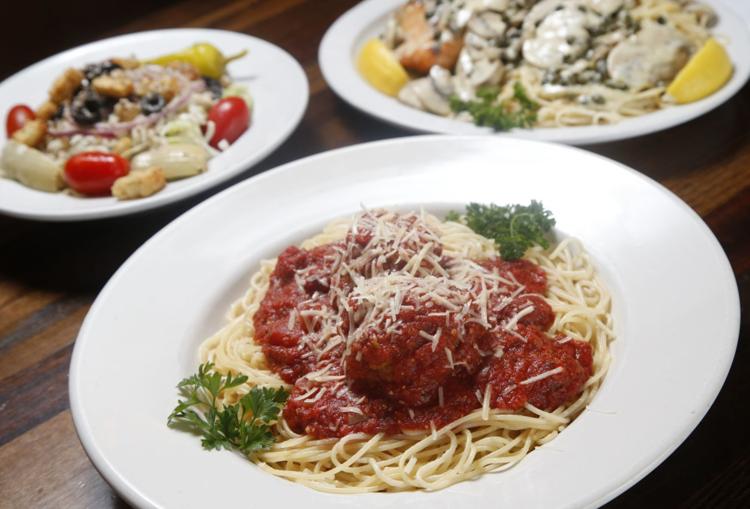 Mother Road Market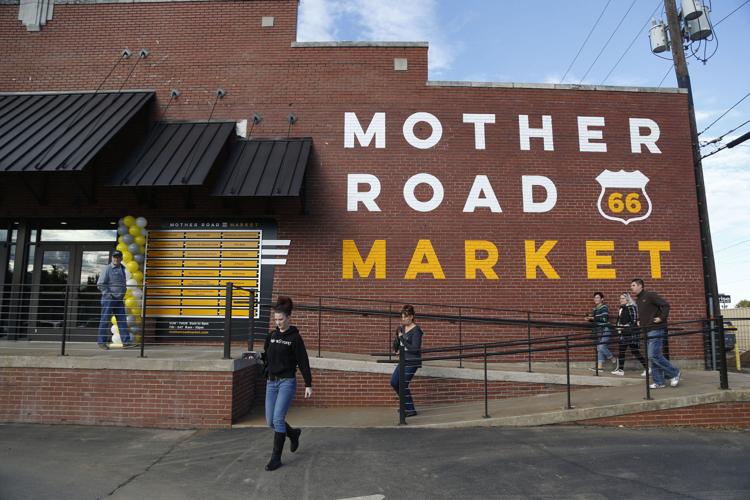 My Thai Kitchen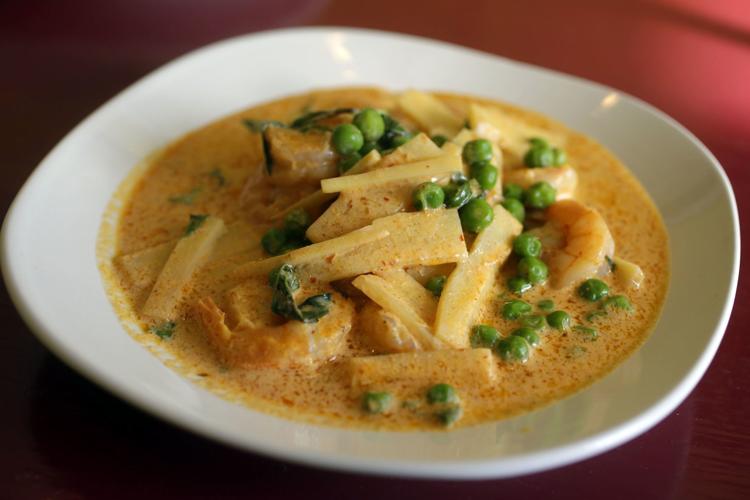 Oliveto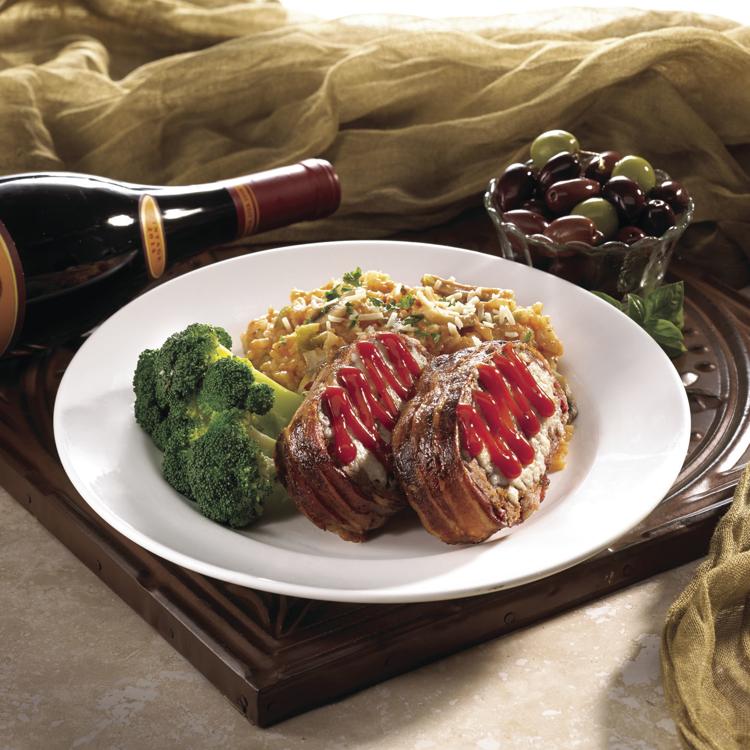 Oklahoma Joe's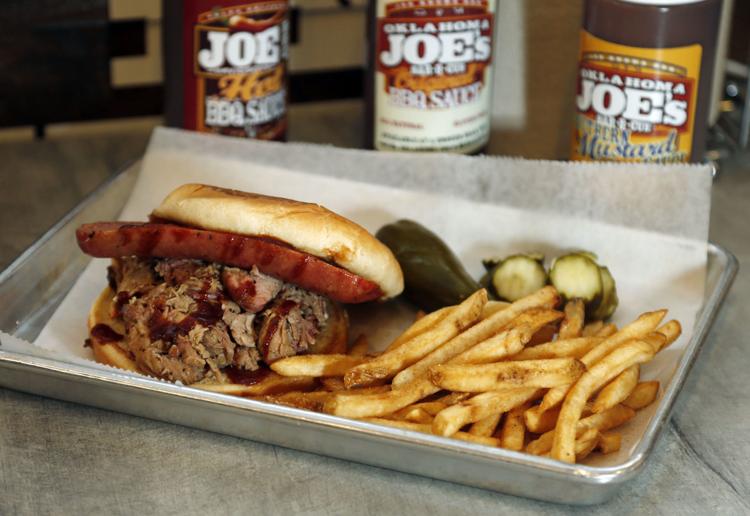 Oren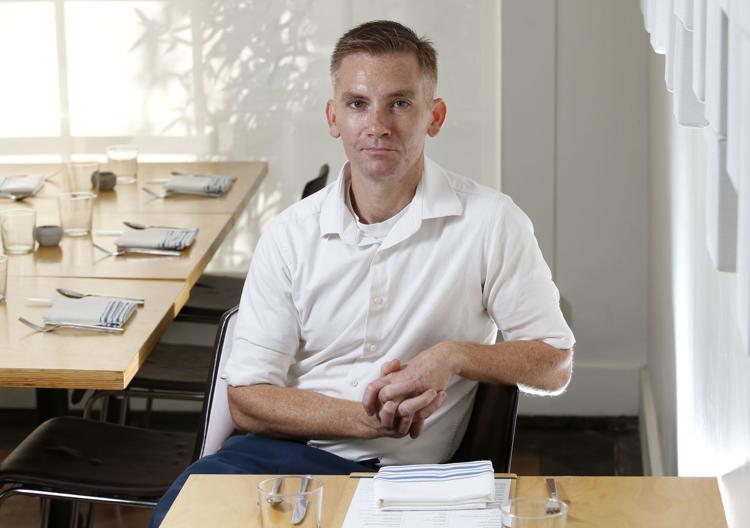 Nola's
Palace Cafe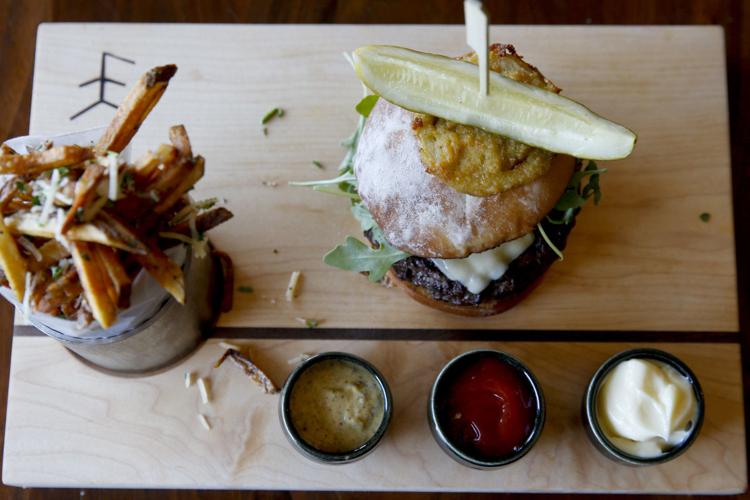 Panera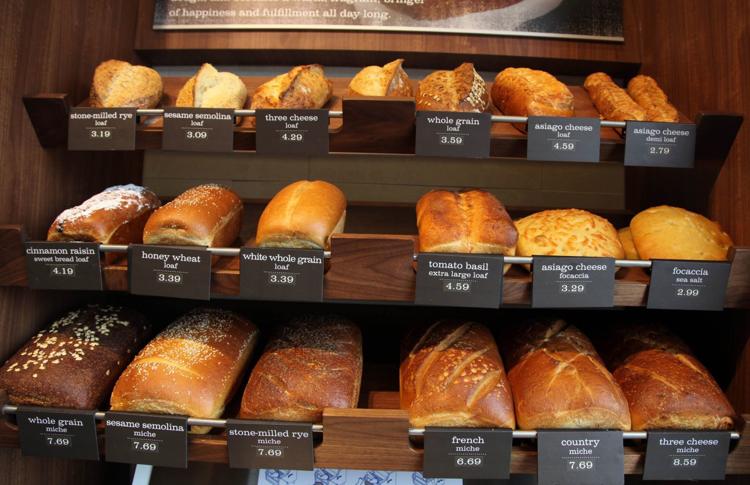 Peacemaker Lobster and Crab
Pho-Ni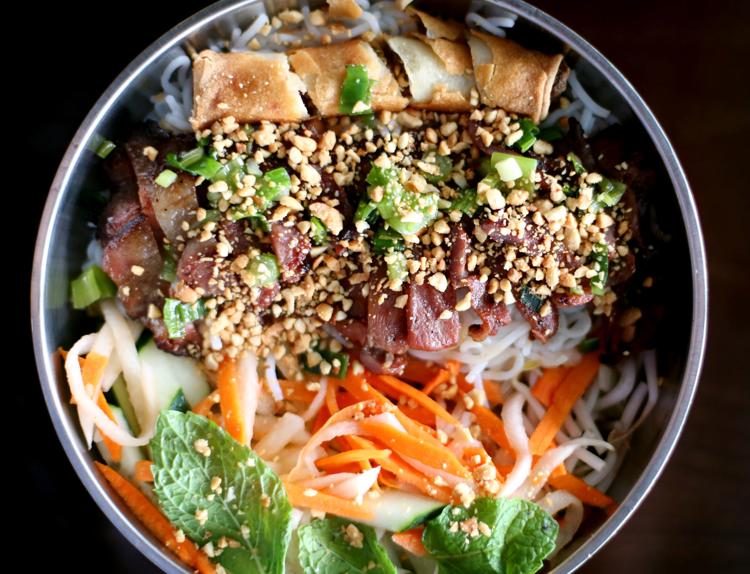 Pita Place Mediterranean Grill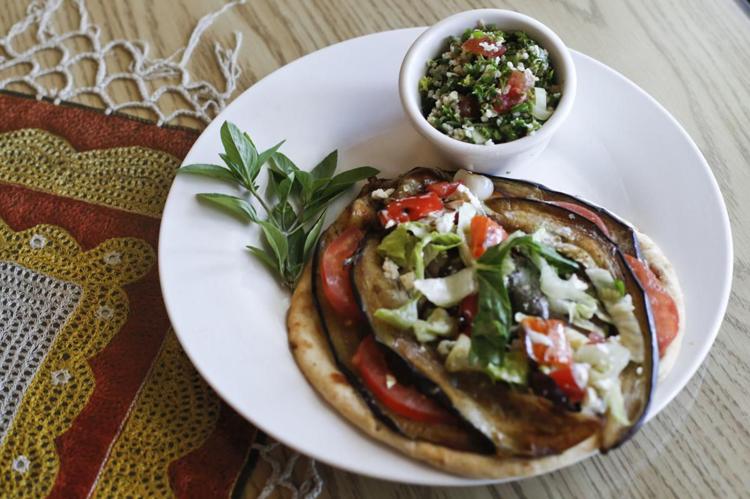 Prairie Fire Pizza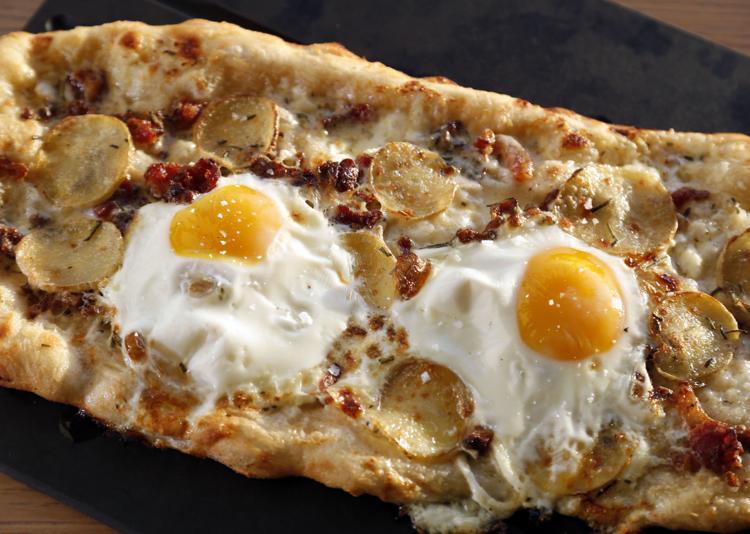 Rocking "R" Ranch House Restaurant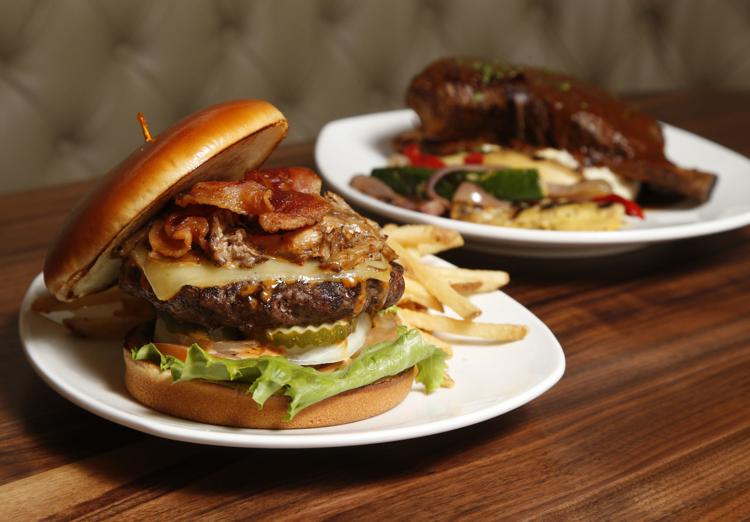 Ron's Hamburgers and Chili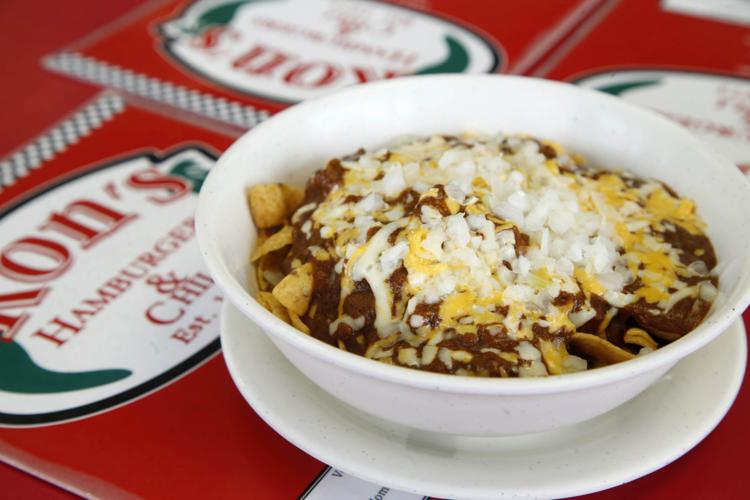 Roppongi
Queenie's
Que Gusto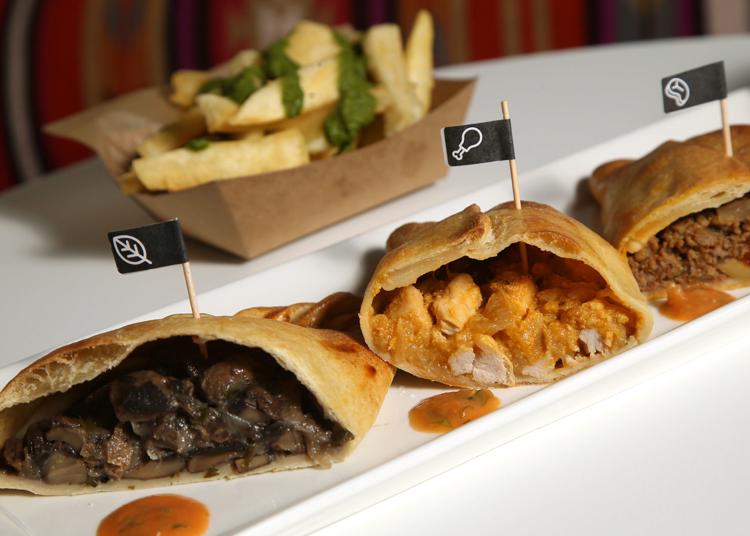 Roosevelt's Gastropub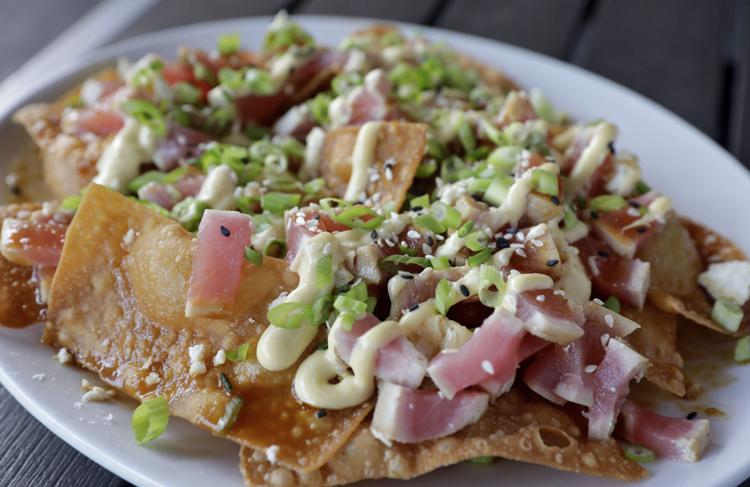 Russo's Coal Fired Italian Kitchen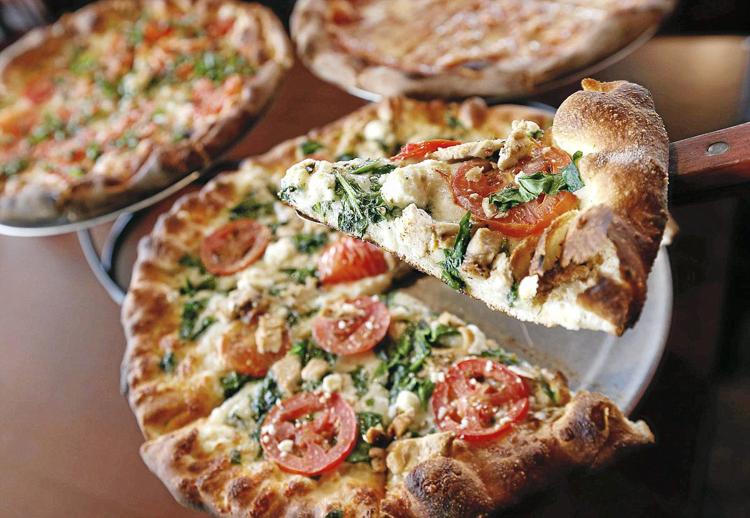 S&B's Burger Joint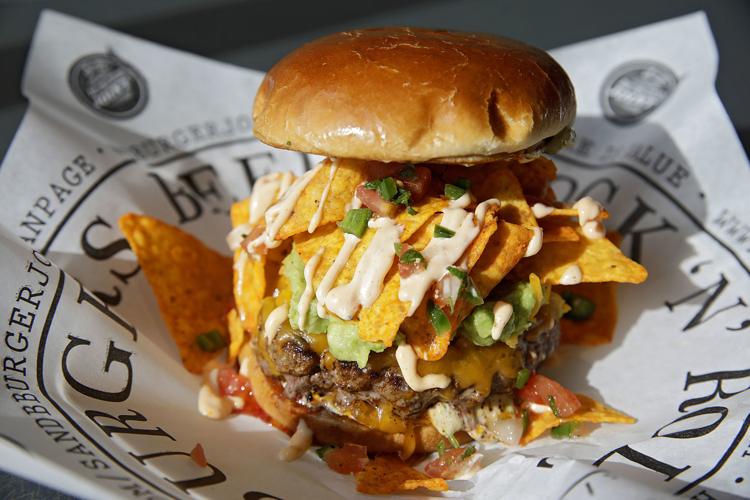 Saffron Mediterranean Cuisine
Savastano's
Savoy Restaurant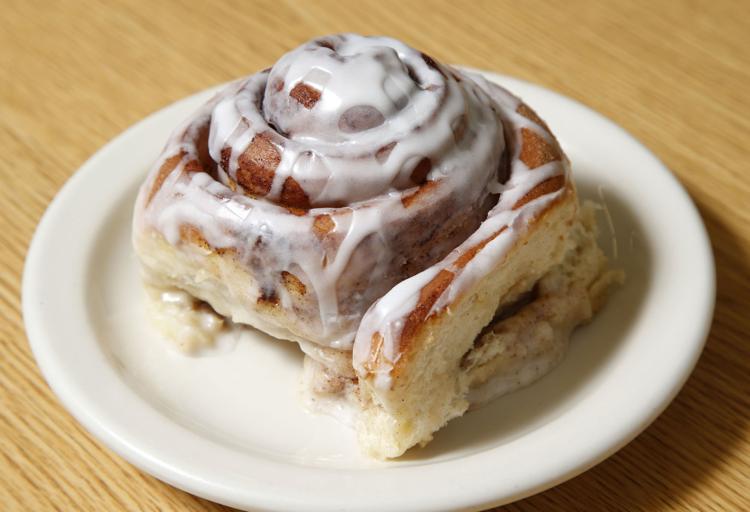 Shawkat's Mediterranean Restaurant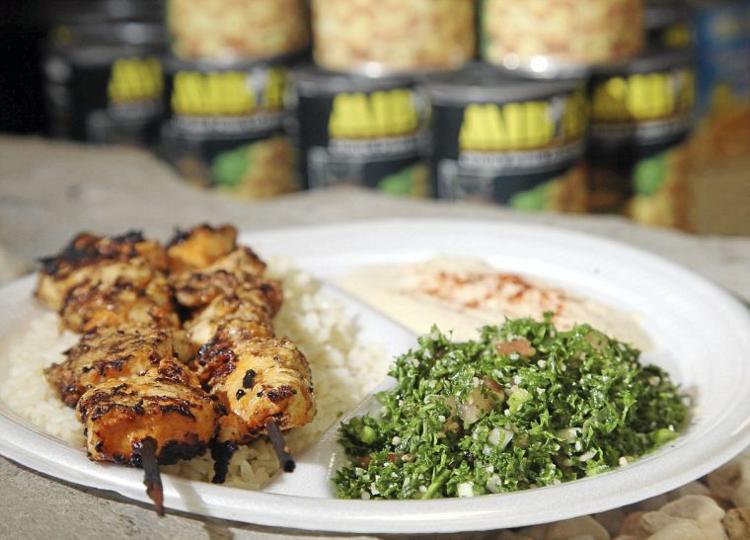 Shuffles Board Game Cafe
Siegi's Sausage Factory: Restaurant and Deli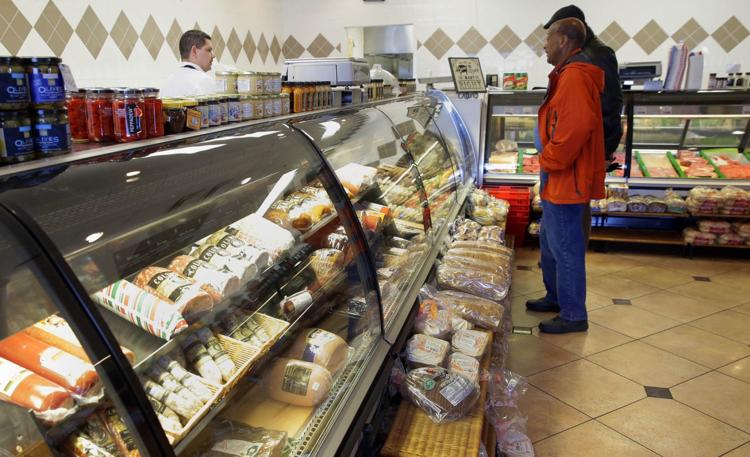 Shades of Brown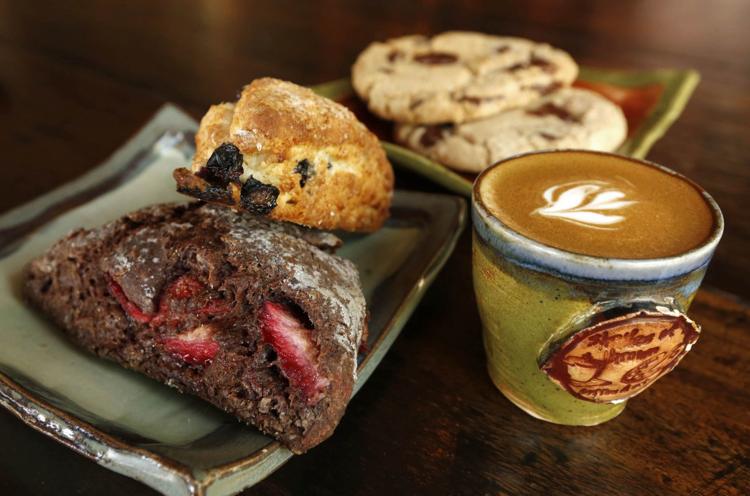 Sisserou's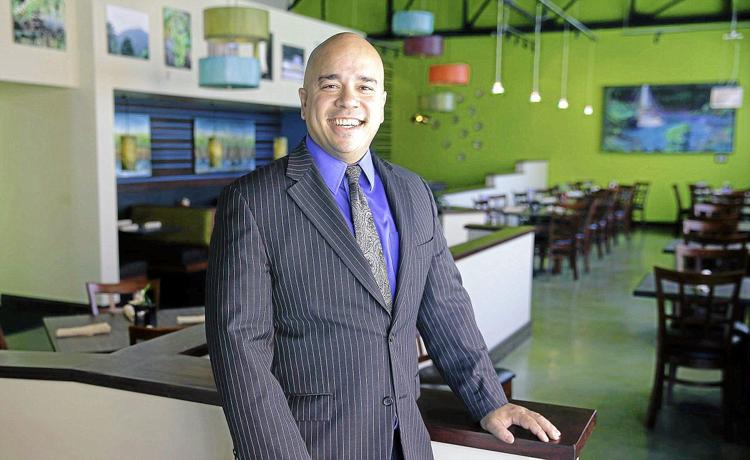 Stonehorse Cafe and Market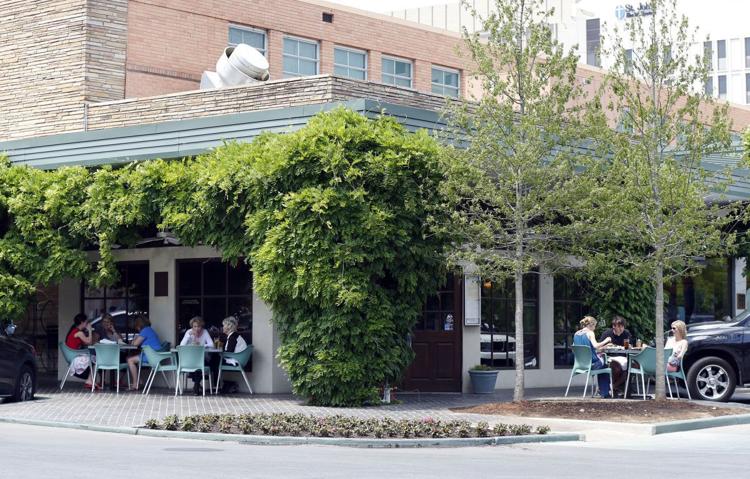 Sushi Hana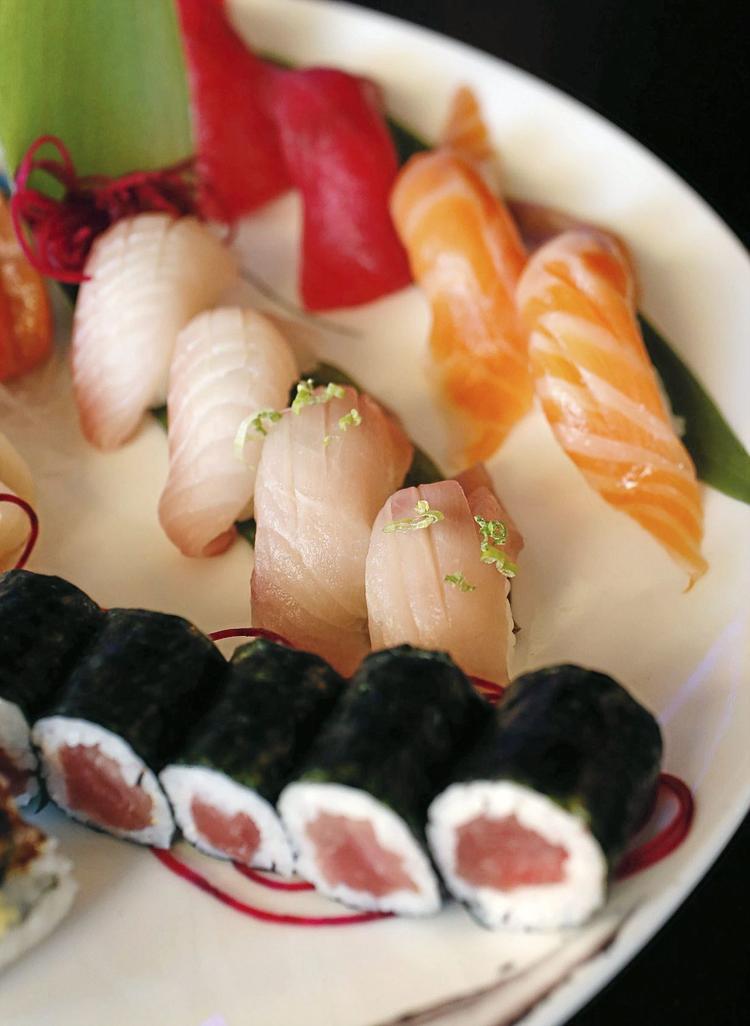 SushiFork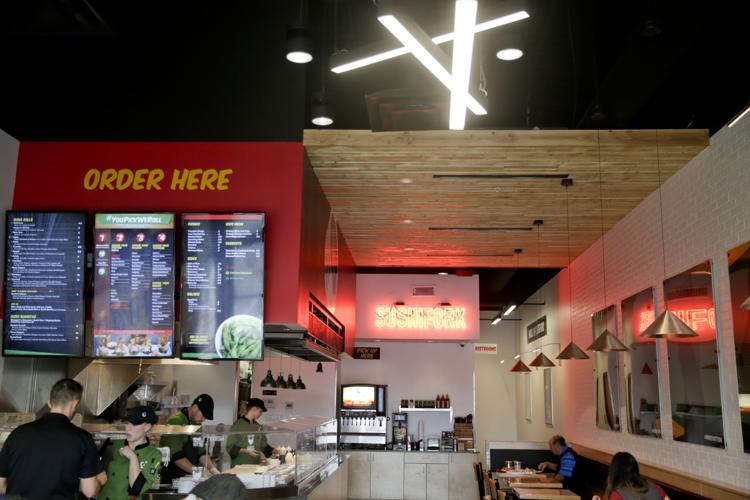 Tacos 4 Life
TAKE 2 — A RESONANCE CAFE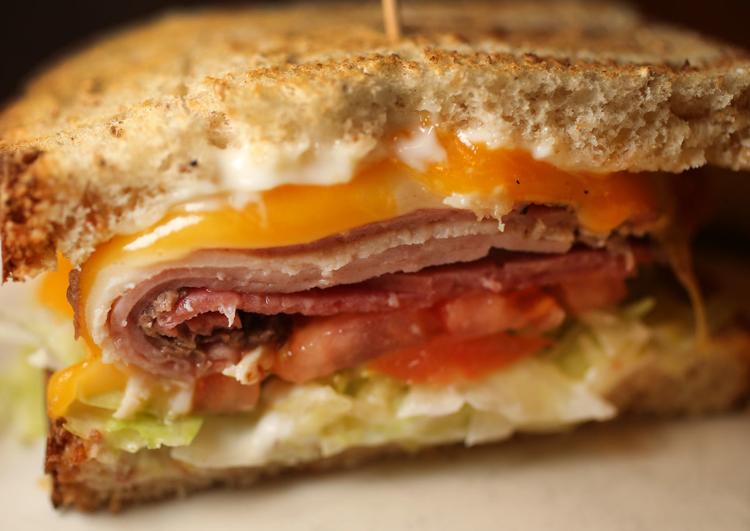 Tandoori Guys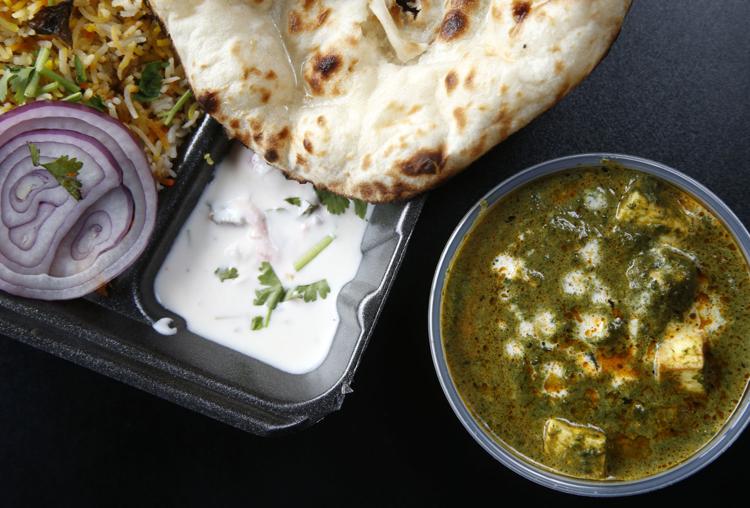 Tandoor Express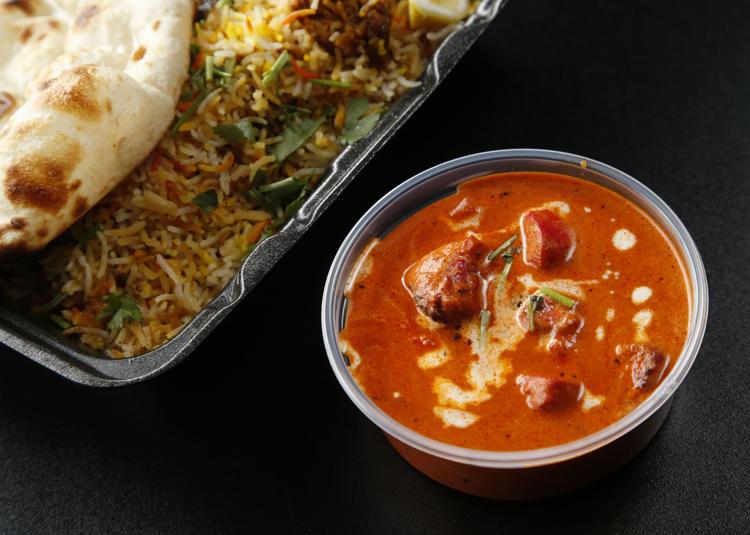 The Tavern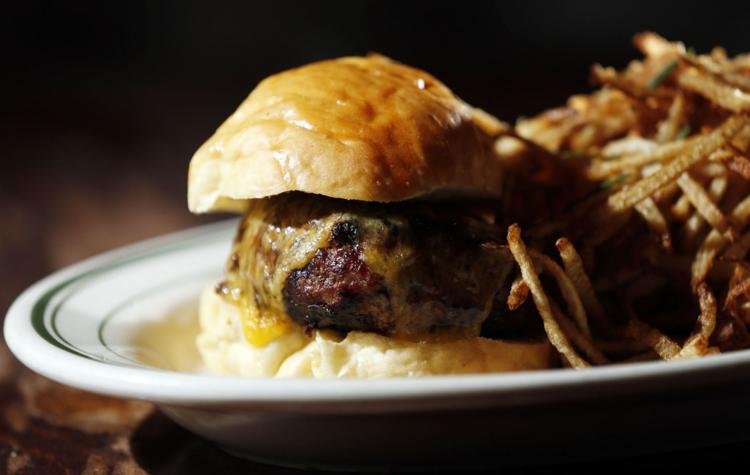 Ted's Cafe Escondido Cafe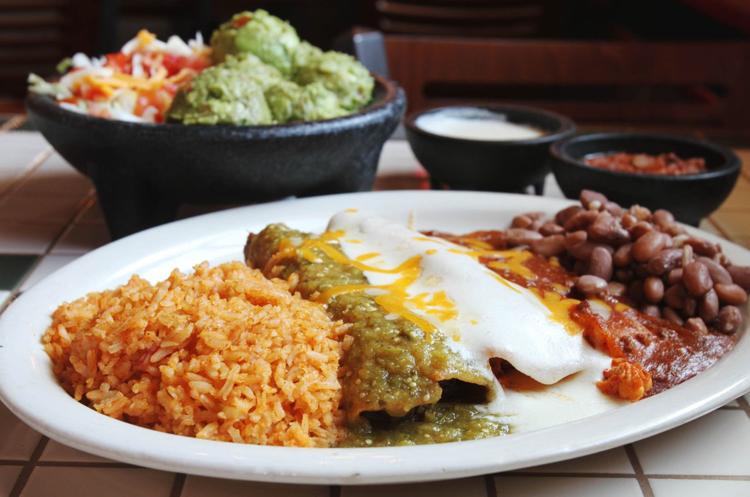 Texas Roadhouse
Thai Village Cuisine
Ti Amo Ristorante Italiano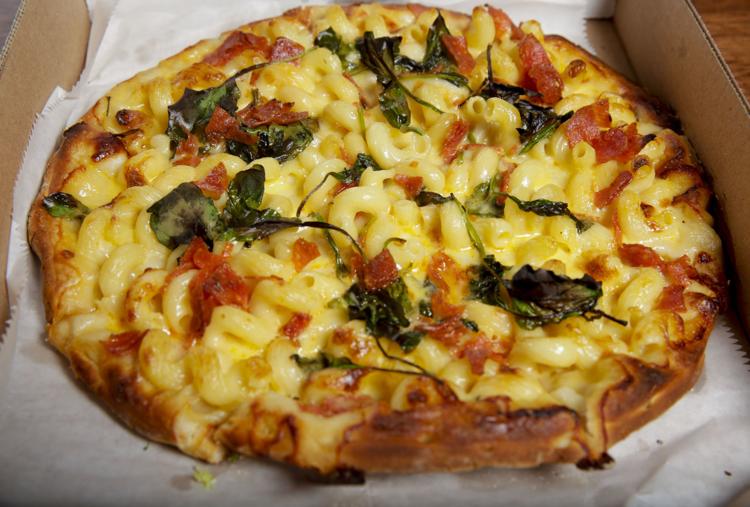 Tokyo Garden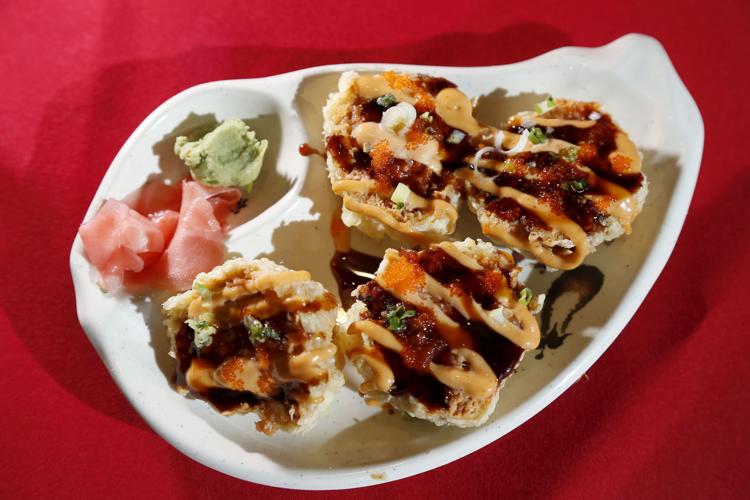 Topeca Coffee Shop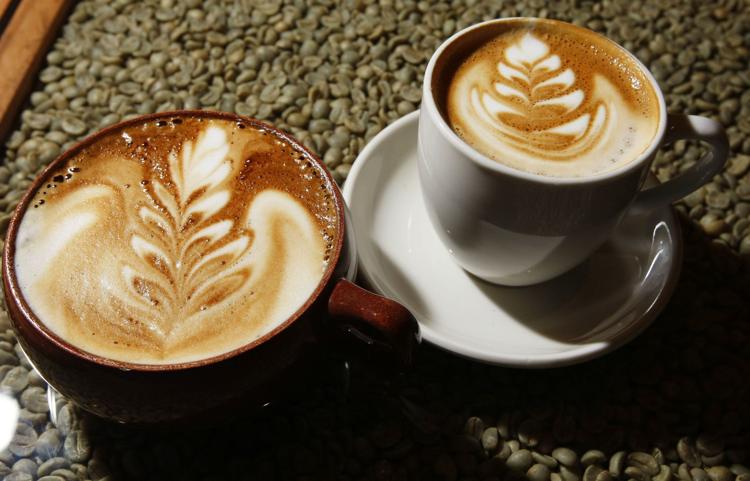 Torchy's Tacos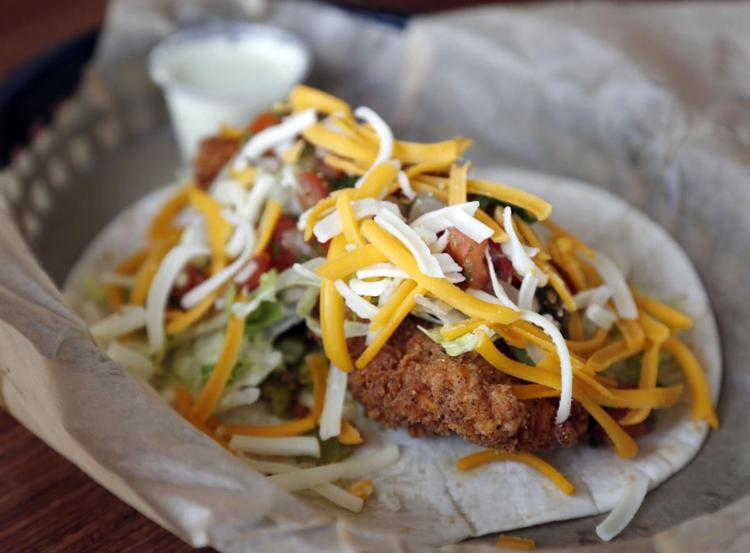 The Tropical Restaurant and Bar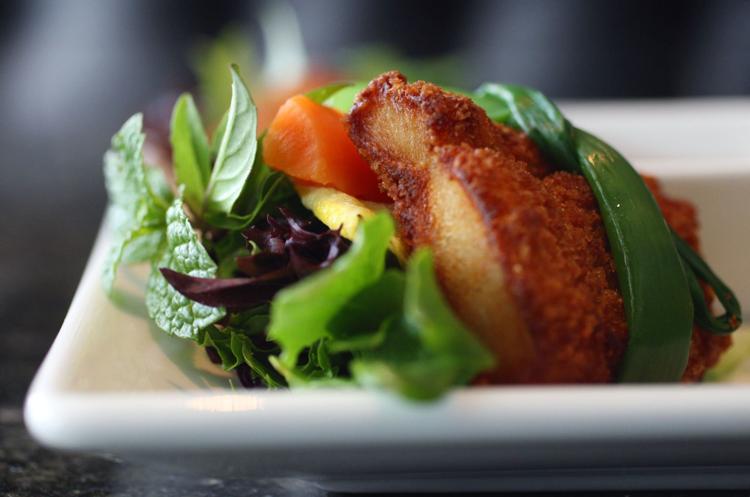 Triangle Coffee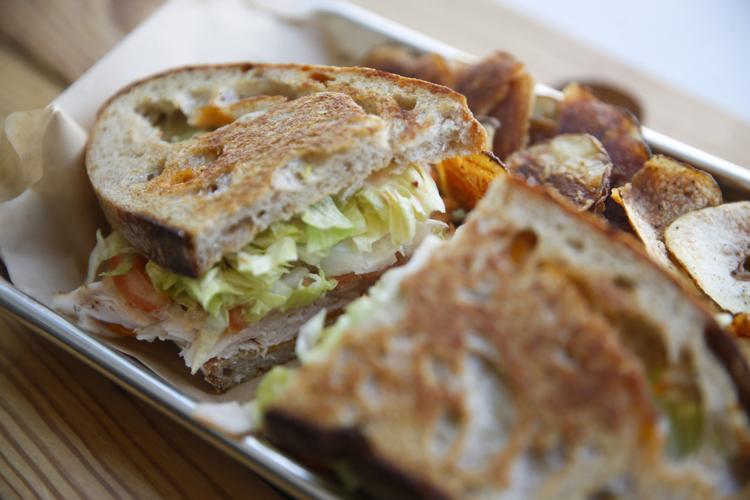 Tucci's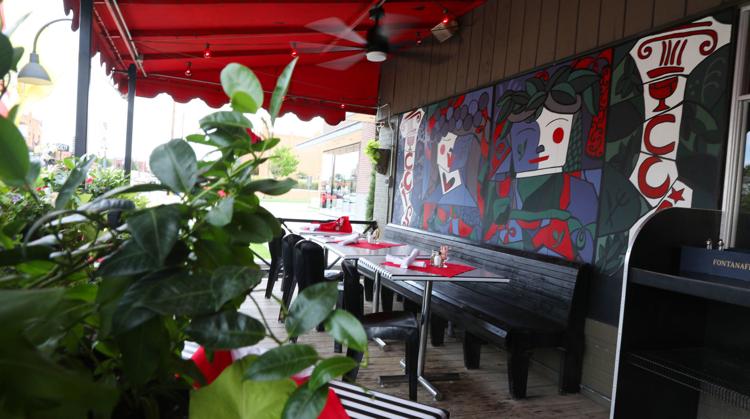 Ty's Hamburgers and Chili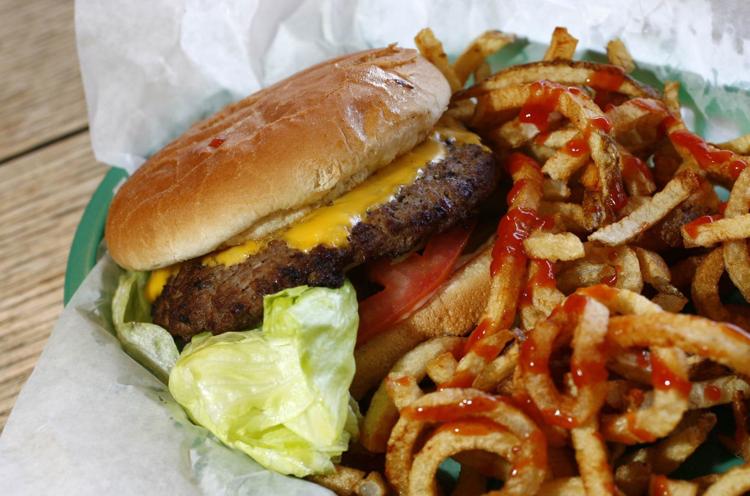 Villa Ravenna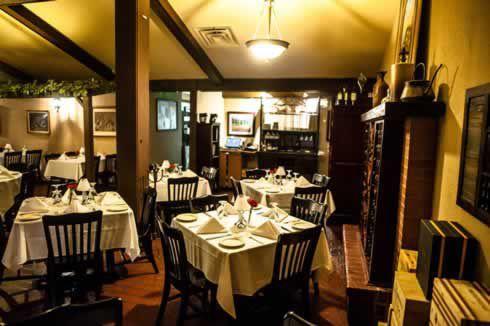 Waffle That!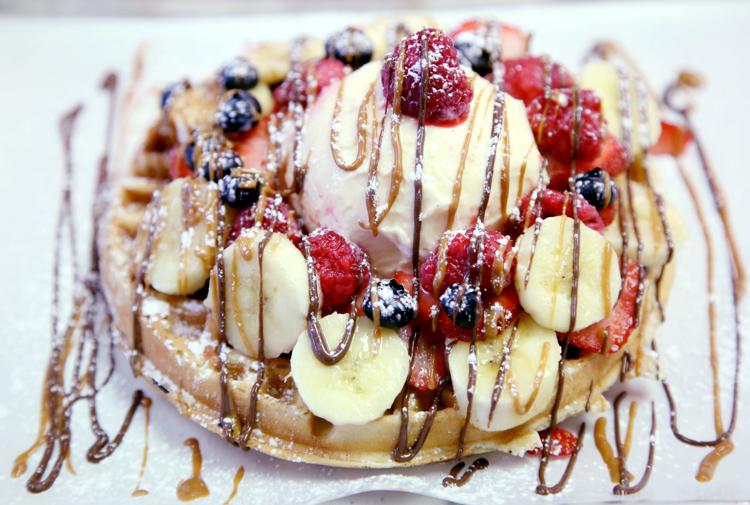 Wanda J's Next Generation Restaurant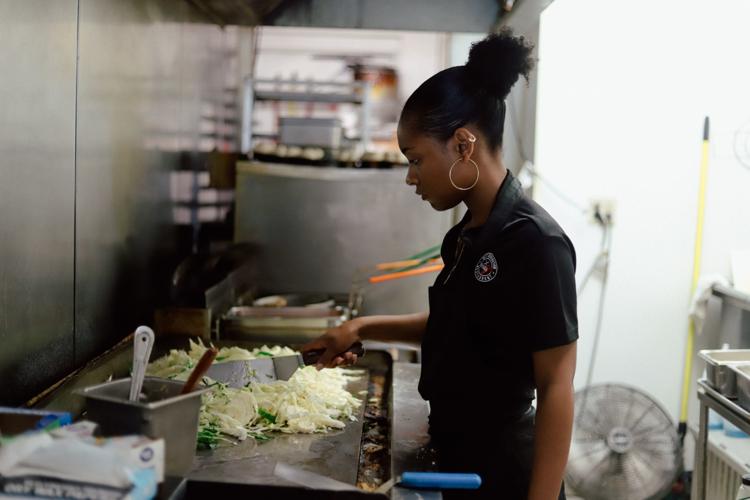 White Lion Pub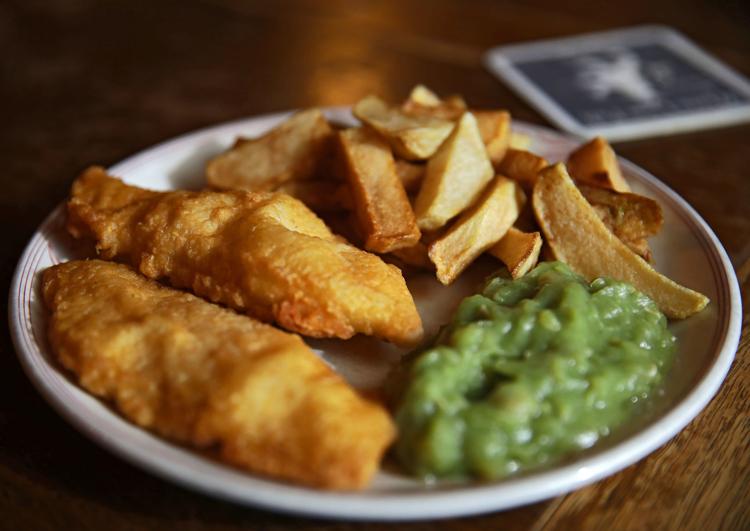 White River Fish Market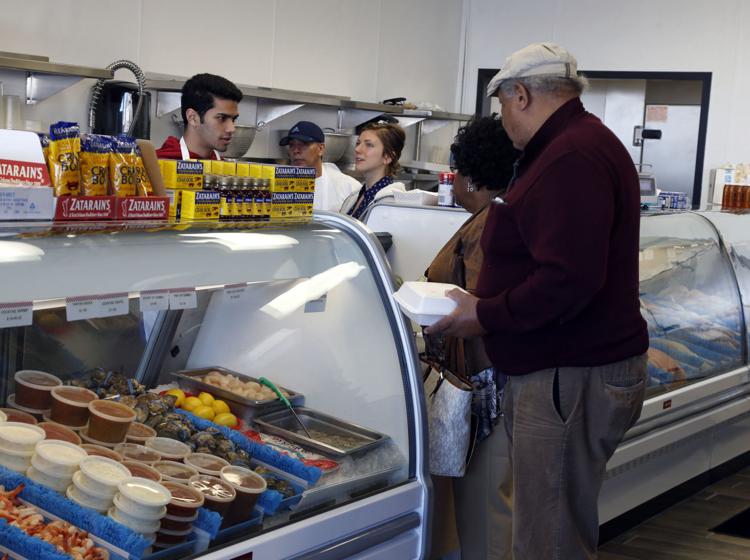 Yokozuna