A documentary about the Greenwood District is on tulsaworld.com beginning Sunday thanks to Oklahoma State University students and a former Tulsa World staff photographer.
"Greenwood: Here and Now" premiered last week on the O'Colly Media Group's app, which is available on Roku, Apple TV and Amazon Firestick. It can now be seen on the Tulsa World's website at tinyurl.com/ocollydoc and on the site dedicated to the 1921 Tulsa Race Massacre at tulsaworld.com/racemassacre.
Tulsa's historic Greenwood District was destroyed during the massacre.
Seven OSU students — Destinee Adams, Claire Boomer, Joshua Cleary, Summer DeWeese, Lauren Egleston, Ryan Novozinsky and Sudeep Tumma — participated in the project.
Kelly Kerr directed the film. He's a former Tulsa World staff photographer who is the student media coordinator at the OSU School of Media and Strategic Communications. Kerr offered an independent study course last fall in which the students would build a multimedia project to include a series in the student newspaper, The O'Colly, along with corresponding podcasts and a full-length documentary film.
The documentary features Tulsa World Staff Writer Randy Krehbiel, who has reported on the massacre for more than 20 years. At the end, Taylor Hanson of the Tulsa-based music group Hanson is featured in a music video at Vernon A.M.E. Church in the Greenwood District. Hanson plays a new song, "Sound Like Joy," on a piano in the church.
"We wanted to see what Greenwood looks like today and how it can look 10 years from now," Kerr said in a news release. "It is a place that has a lot of growth but is also having some growing pains with people divided on what direction they want Greenwood to go."
Many of the students learned about the Tulsa Race Massacre for the first time.
"I'm truly proud of the work of Professor Kerr and his students," said Craig Freeman, director of OSU's School of Media and Strategic Communications. "This was a tremendous learning opportunity for everyone involved. What a wonderful way to fulfill our land grant mission: leveraging the intellectual and creative capacity of professors and students to create a lasting work focused on Greenwood."
Tulsa Race Massacre: This is what happened in Tulsa in 1921
In 1921, white mobs invaded Greenwood and burned it down
A growing but divided city had tensions rising. How World War I influenced residents.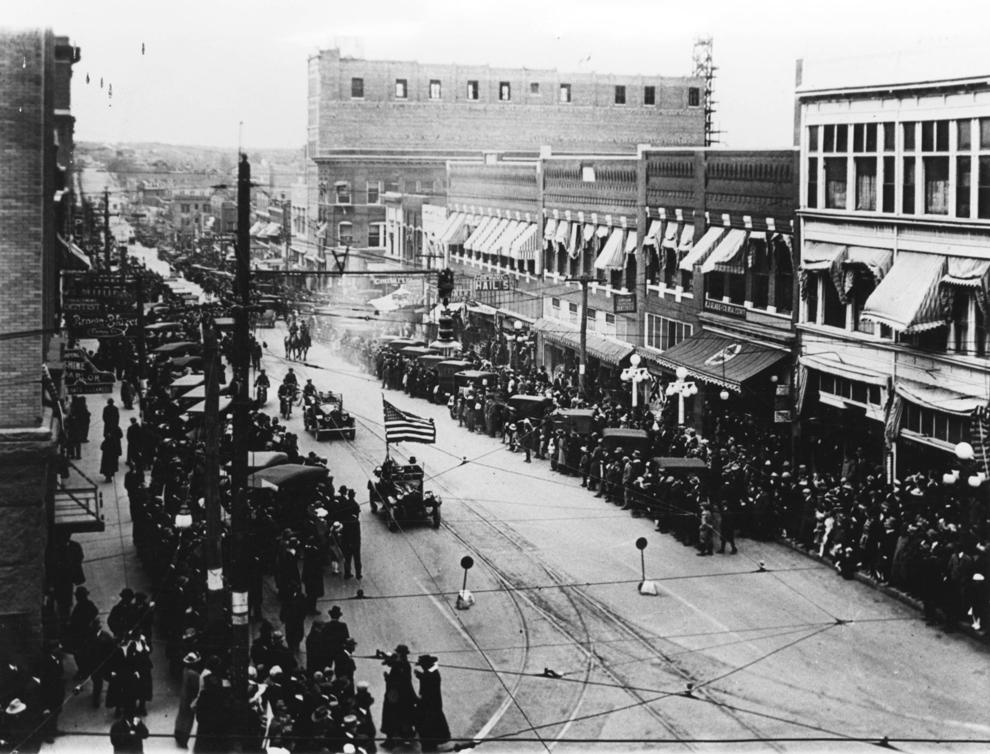 Key figures in 1921
Greenwood was defined by freedom and opportunity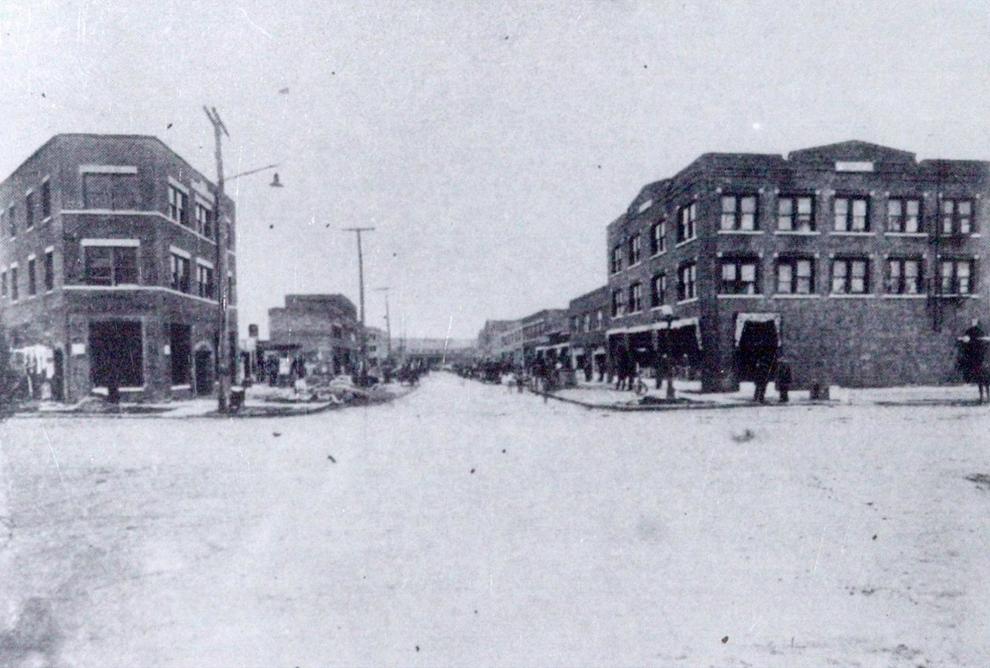 An encounter on an elevator and concerns about a lynching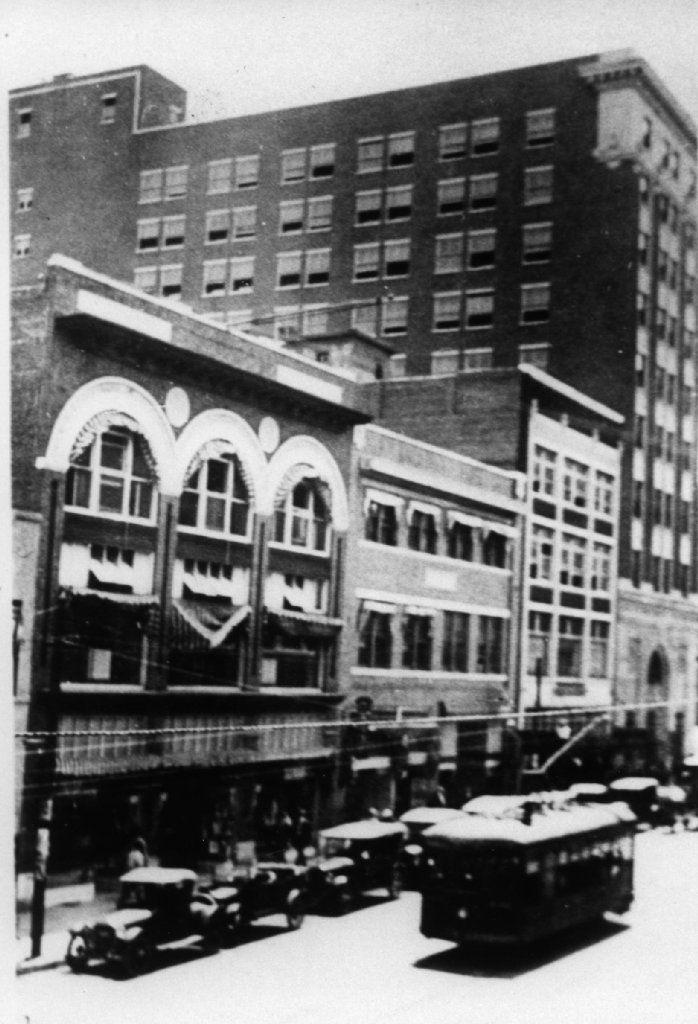 Tulsa Tribune article cited for sparking massacre
Dick Rowland's life threatened while jailed as crowd gathers outside
Tulsans take up arms and there are issues with special deputies
Fighting begins in Greenwood and the neighborhood is soon overrun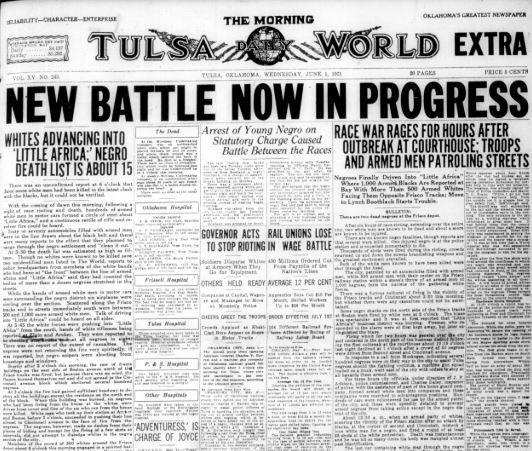 Mobs won't let firefighters douse the flames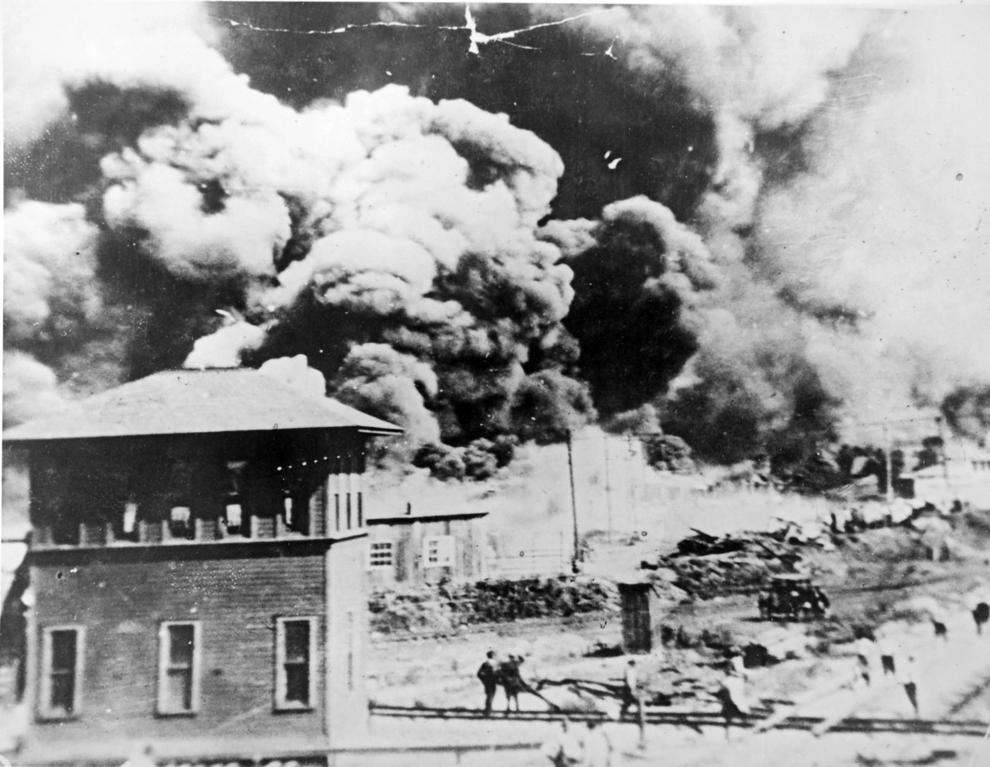 Airplanes flew over Greenwood as it was attacked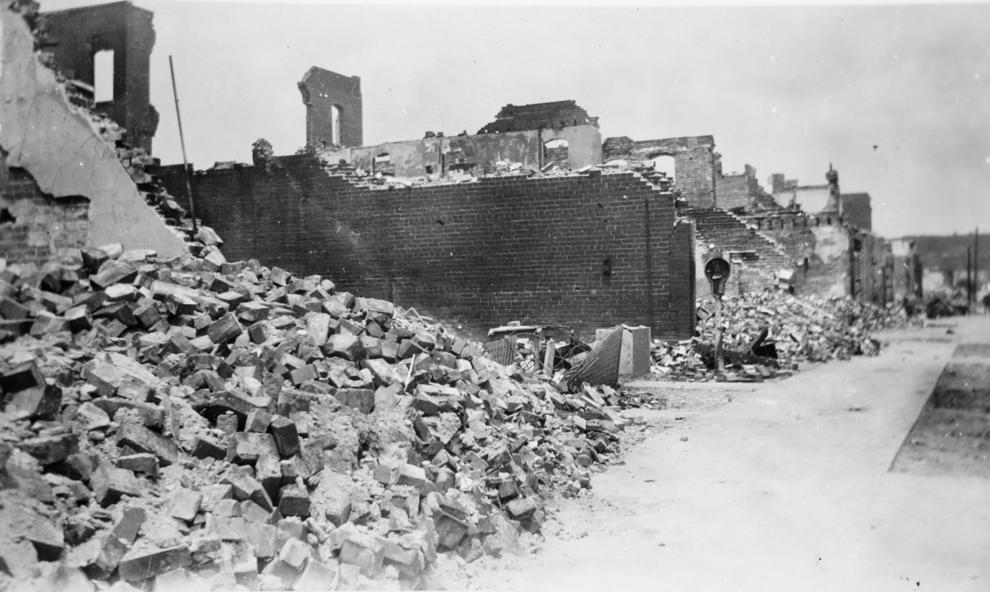 National Guard called in, denies report that machine guns were used to kill dozens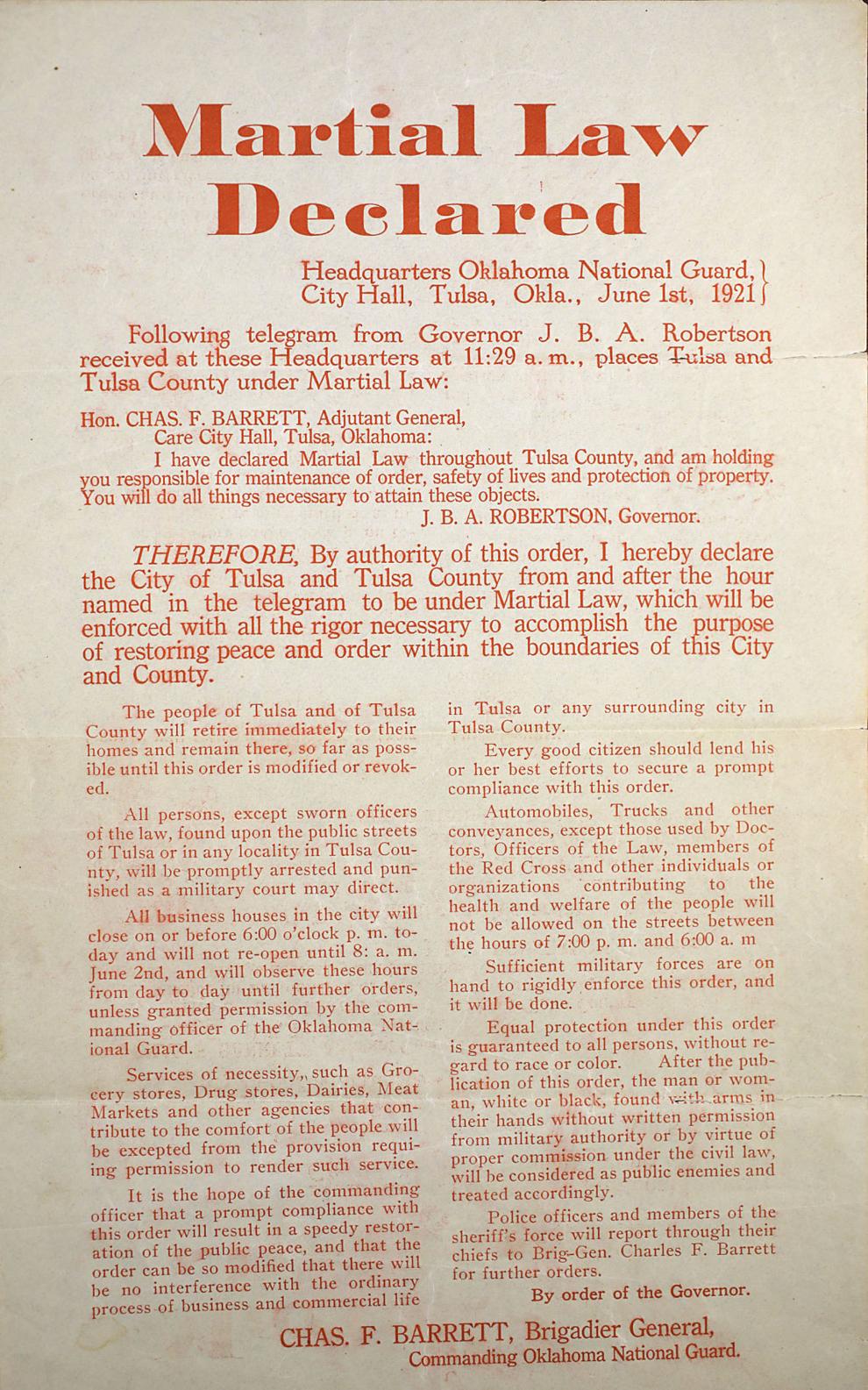 Dr. A.C. Jackson was killed as he tried to surrender in his front yard
Death toll remains unknown; search for graves continues today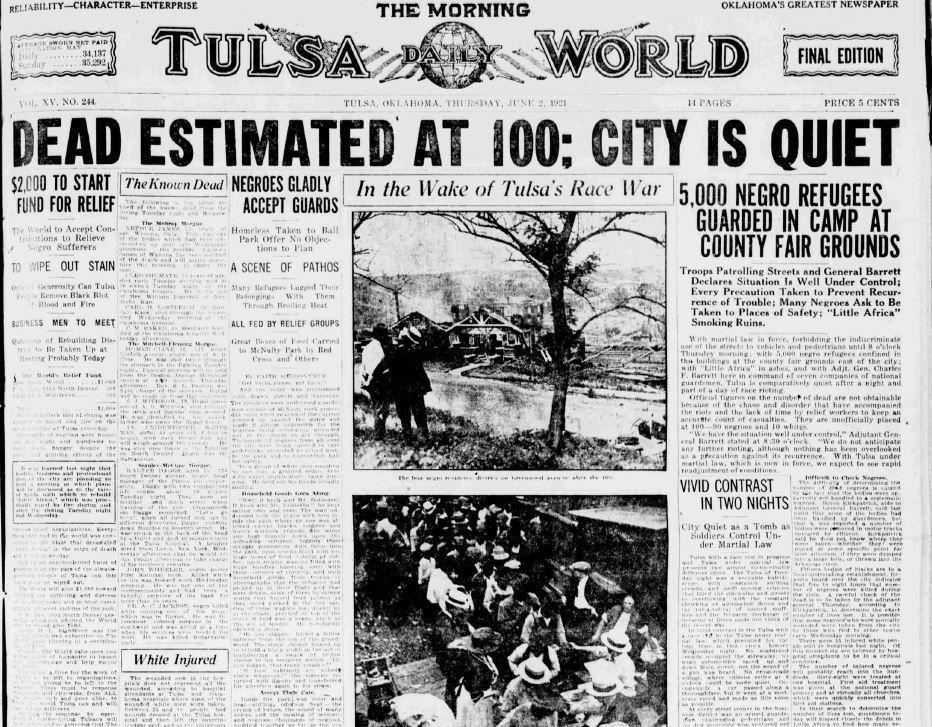 Black Tulsans were marched through the streets and detained at camps throughout city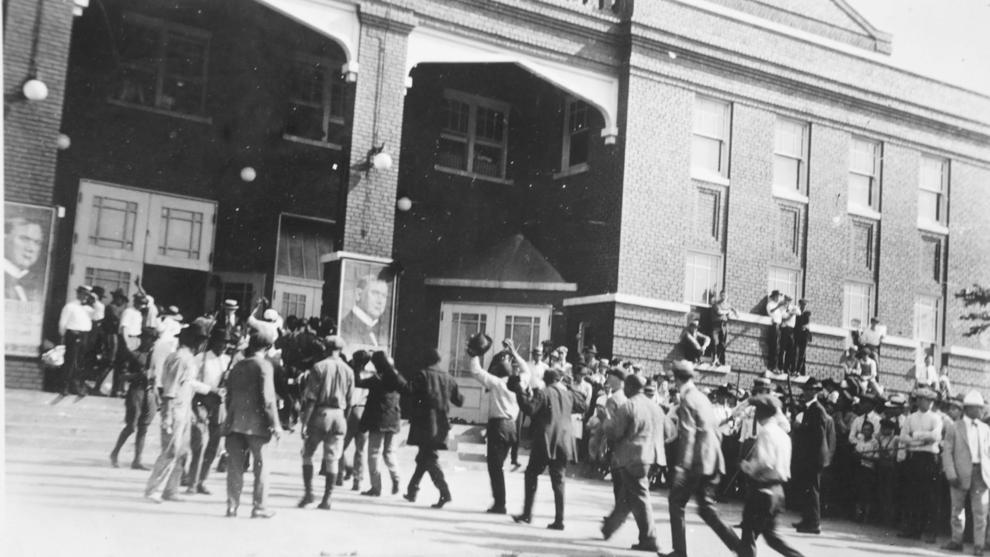 Red Cross reports the massive devastation in Greenwood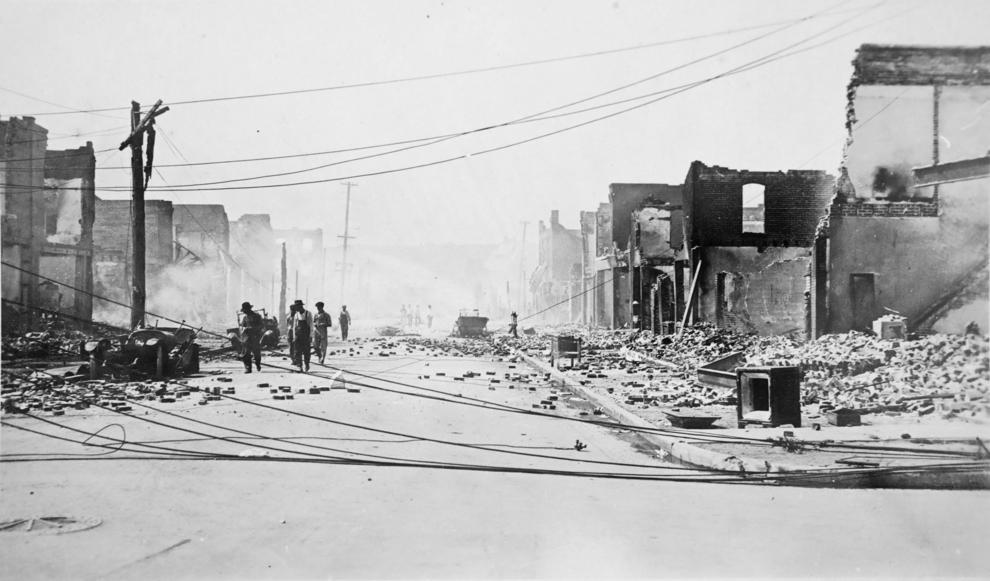 Key locations in Tulsa during the 1921 Race Massacre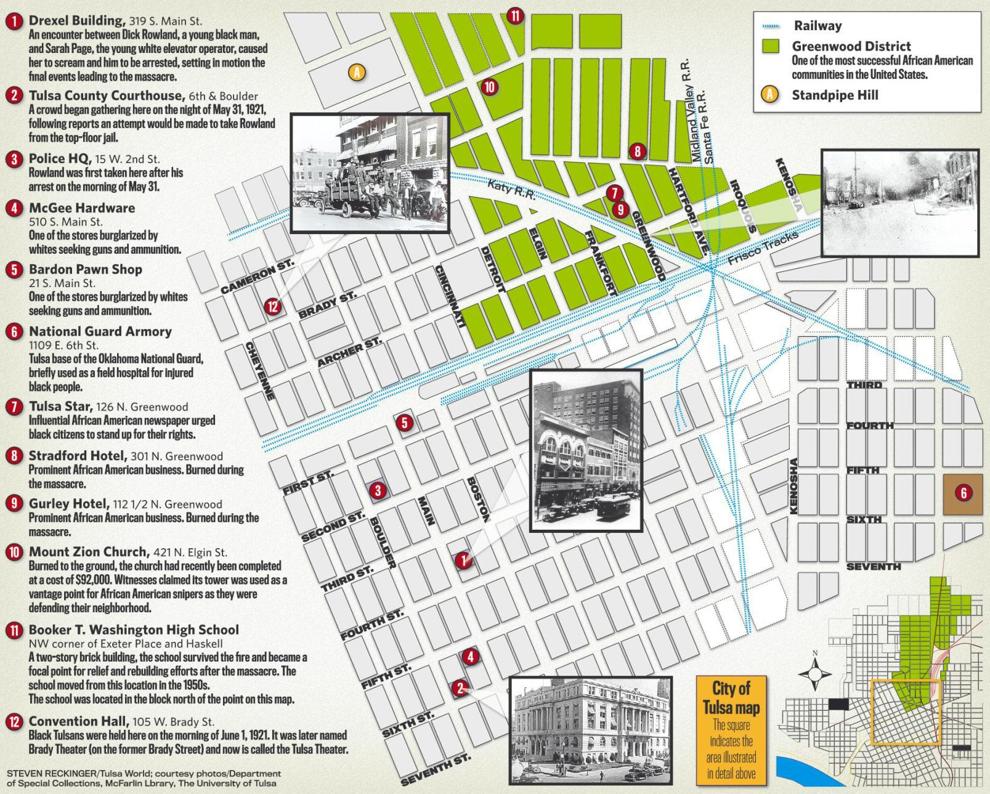 Mount Zion Baptist Church was burned down but, like Greenwood, persevered and rebuilt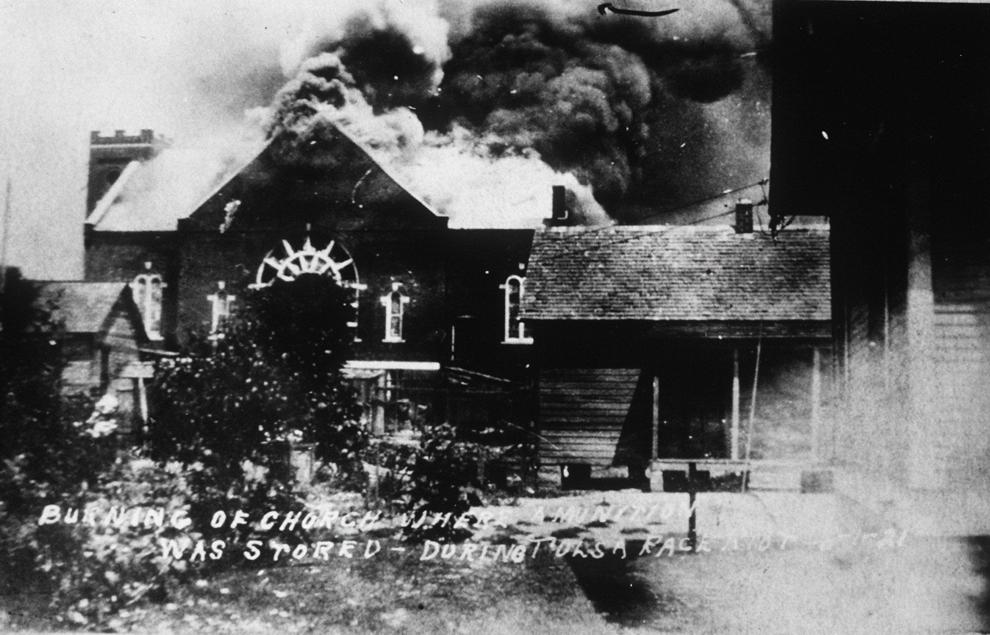 Tulsa Race Massacre: Quotes from survivors, officials and others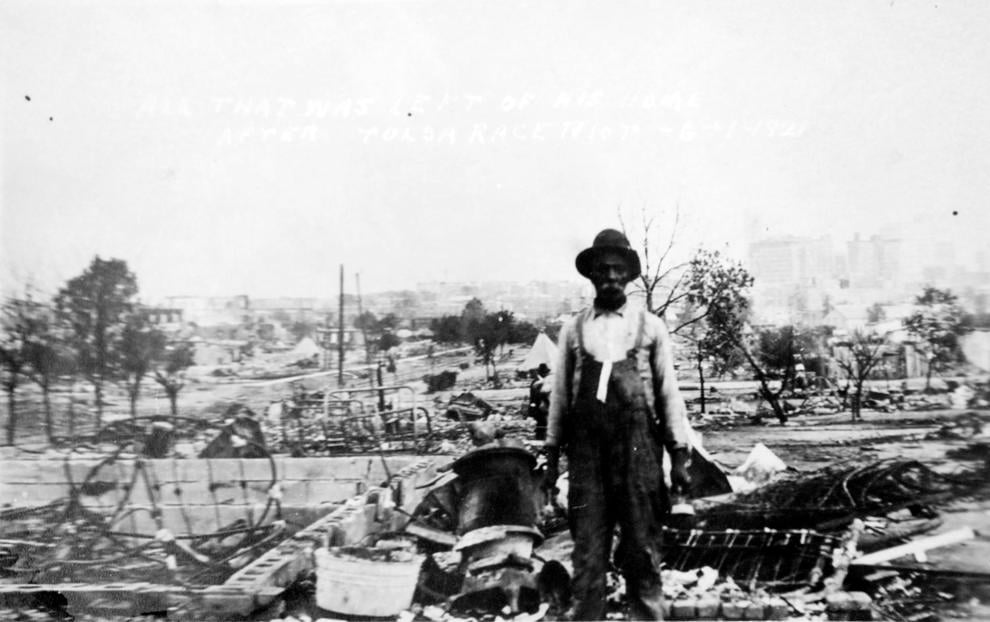 Tulsa Race Massacre: Recommended reading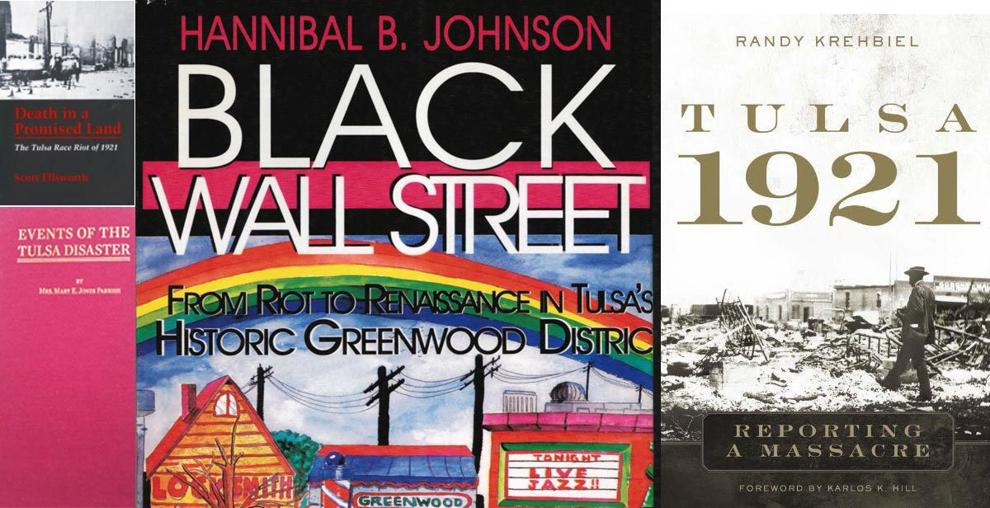 Tulsa Race Massacre / The Tulsa World Library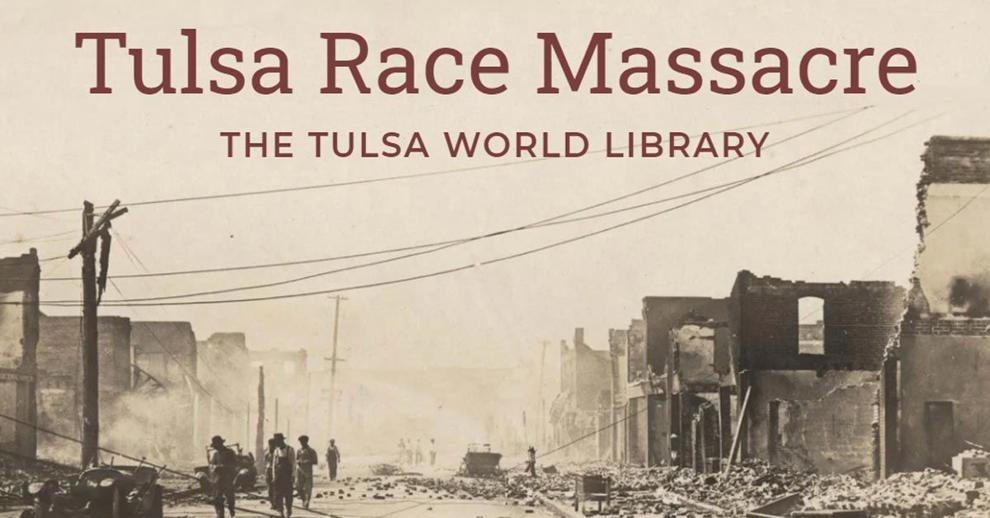 Tulsa Race Massacre: Was 1921 the first aerial assault on U.S. soil?
---
"The first time Americans were terrorized by an aerial assault was not Pearl Harbor," a CBS News story says leading up to coverage this weekend of the 1921 Tulsa Race Massacre.
"Scott Pelley reports on a race massacre in which an estimated 300 people, mostly African American men, women and children, were killed, and aircraft were used to drop incendiary devices on a black neighborhood in Tulsa, Oklahoma. The Greenwood Massacre of 1921 has been largely ignored by history, but Pelley finds a Tulsa community seeking to shed more light on what's been called the worst race massacre in history," a preview reads for a "60 Minutes" story airing 6 p.m. Sunday on CBS.
Context for viewers: Six airplanes circled the Greenwood area during the morning hours of June 1.
What they were doing, and why there were so many, has long been a matter of passionate debate. Many people believe they were used to shoot at people on the ground and bomb Greenwood.
Officials said the small craft, generally thought to be two-seat, single-engine Curtis "Jenny" biplanes, were merely keeping track of activities on the ground and relaying the information through written messages dropped in weighted metal cylinders attached to streamers.
To what extent this explanation was initially challenged is unclear, but in October 1921 the Chicago Defender published a story in which it said Greenwood had been bombed under orders of "prominent city officials."
The story cited a Van B. Hurley, who the newspaper said had given a signed statement to Elisha Scott, a Kansas attorney.
Scott filed dozens of lawsuits on behalf of victims but doesn't seem to have ever entered the Hurley affidavit into the record. There is no record of a Van B. Hurley living in Tulsa around the time of the massacre or that anyone by that name ever belonged to the Tulsa police force.
But that doesn't mean the story did not have substance. Many people believed city officials were behind the burning of Greenwood, and the explanation that the squadron of planes was only used for surveillance struck some as suspiciously thin.
Certainly the planes had a great psychological impact on many. For example, Mary Jones Parrish wrote about them in her account, as did prominent attorney B.C. Franklin in his.
The Defender story said the planes dropped "nitroglycerin on buildings, setting them afire."
But nitroglycerin is an explosive, not an incendiary. It is also highly unstable and dangerous.
That has caused some to speculate that something like Molotov cocktails might have been used, or "turpentine balls" — rags soaked in flammable liquid and wrapped around the head of a stick.
There are several practical reasons why trying to light and throw incendiary devices from an open cockpit airplane of that era would seem a difficult, dangerous and even foolish idea.
But that doesn't mean it wasn't done.
---
---
Tulsa Race Massacre: This is what happened in Tulsa in 1921
Tulsa was home to one of the most prosperous African American communities in the country. Businesses flourished along Greenwood Avenue — dubbe…