Ever wonder why Oklahoma's winter storm predictions seem to change by the hour and are generally a much trickier business than in say, New England or the Upper Midwest?
Rick Smith at the National Weather Service says it comes down to one very simple answer: location, location, location.
"For the same reason we have severe storms in the spring — we are at a kind of crossroads, near the Gulf of Mexico where moisture normally comes from and where that meets cold air from the north," said Smith. "It often develops on top of us or just to our west."
Smith is the warning coordination meteorologist at the National Weather Service's Norman Forecast Office, managing hazardous weather preparedness, outreach and education activities for the office's 56-county area of responsibility.
TV meteorologists in particular draw public criticism, when their calls are way off, or questions when they're the first to predict significant snowfall.
But while Smith explained that the National Weather Service tries to be conservative and measured, its meteorologists are part of the same, relatively small group of professionals with the exact same formal training and access to the exact same data and computer modeling.
"They have the same forecast challenges we do. We are just as likely as TV, the military, the private sector, whatever, to get it wrong, but I think we do a pretty good job," Smith said. "It's challenging for all of us. It's a complicated profession — and a very small world."
On Wednesday, some TV meteorologists were the first in the state to say significant snow could be in store for much of the state on Sunday and early Monday, while at the same time, the National Weather Service issued a map with areas labeled only "less snow" or "more snow."
Smith's explanation is that NWS meteorologists didn't feel certain enough to release anything more specific until the midnight shift between late Wednesday and early Thursday.
"We don't want to unnecessarily alarm anyone sooner than they need to be. When we see 'Uh-oh, this looks like a big one,' we want to give people as much advance notice as possible," he said.
While Smith said there are "so many moving parts that have to come together in just the right way to give us a snowstorm or an ice storm," every Oklahoman can be assured of one absolute weather certainty this weekend into early next week. Temperatures and corresponding wind chill factors will be dangerously low — and he and his colleagues at the National Weather Service hope that message will not be lost or overshadowed by anyone's predictions for snowfall amounts.
The National Weather Service Friday issued winter storm warnings for much of eastern Oklahoma for a Sunday storm with predicted the possibility of up to 18 inches of snow in some areas, as well as strong winds and wind chills as low as minus 20 degrees.
"We've been so cold for so long and we are going to be getting into dangerously low temperatures as this system moves through," Smith said. "This is something we don't experience here. It's a whole different situation to be stuck out on the roads if it's 2 degrees plus a wind chill of 15 below."
---
Video: Will weather affect Oklahoma's COVID-19 vaccine distribution?
Gallery: Tulsa area hit by icy weather earlier this week
Photos: Tulsa and surrounding communities get hit by icy weather
Cold Weather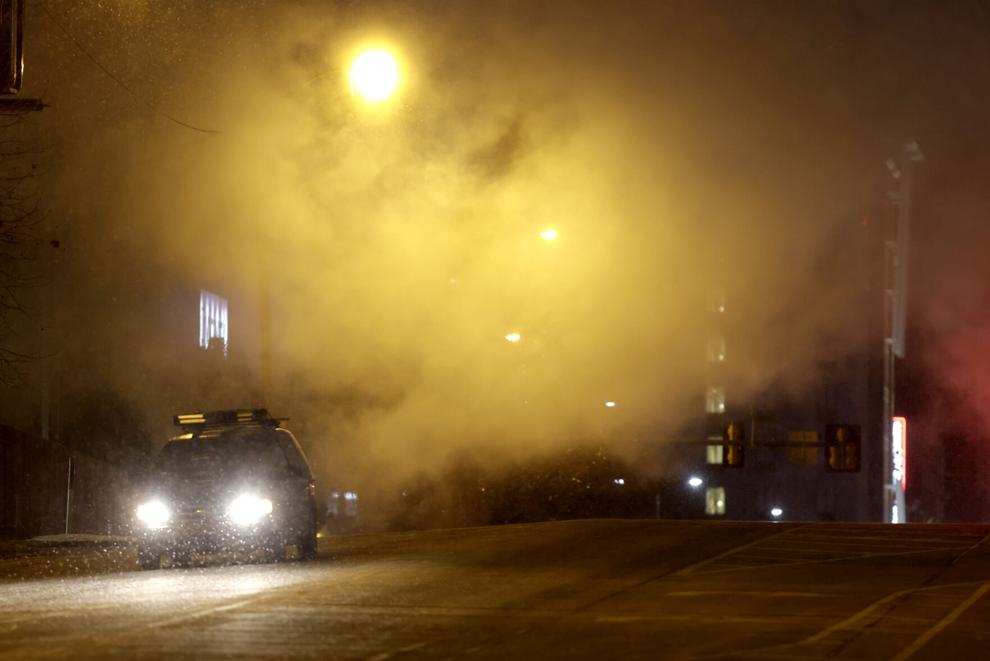 Weather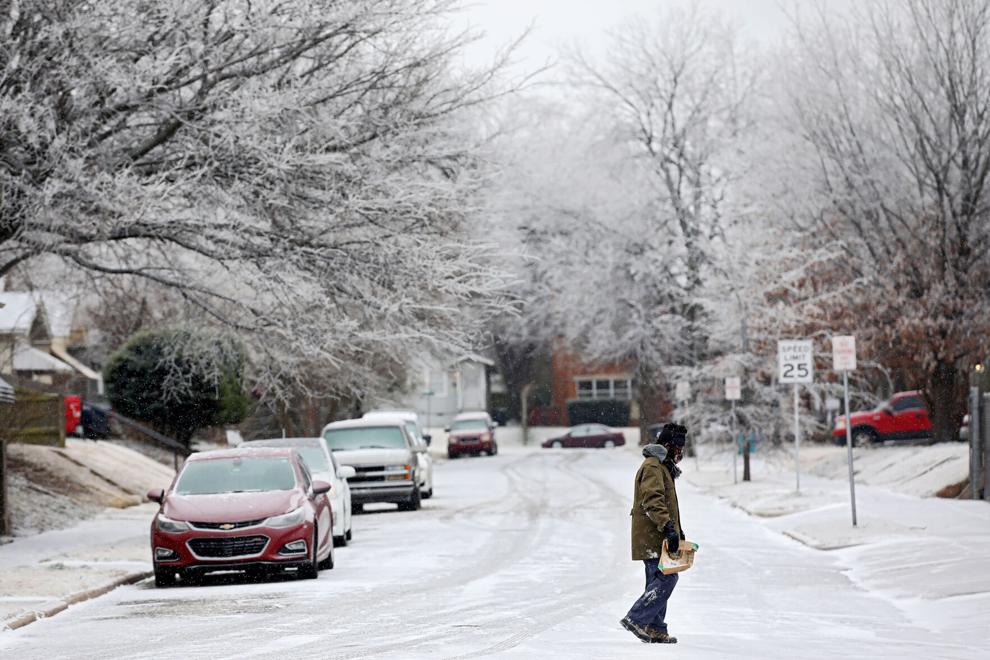 Weather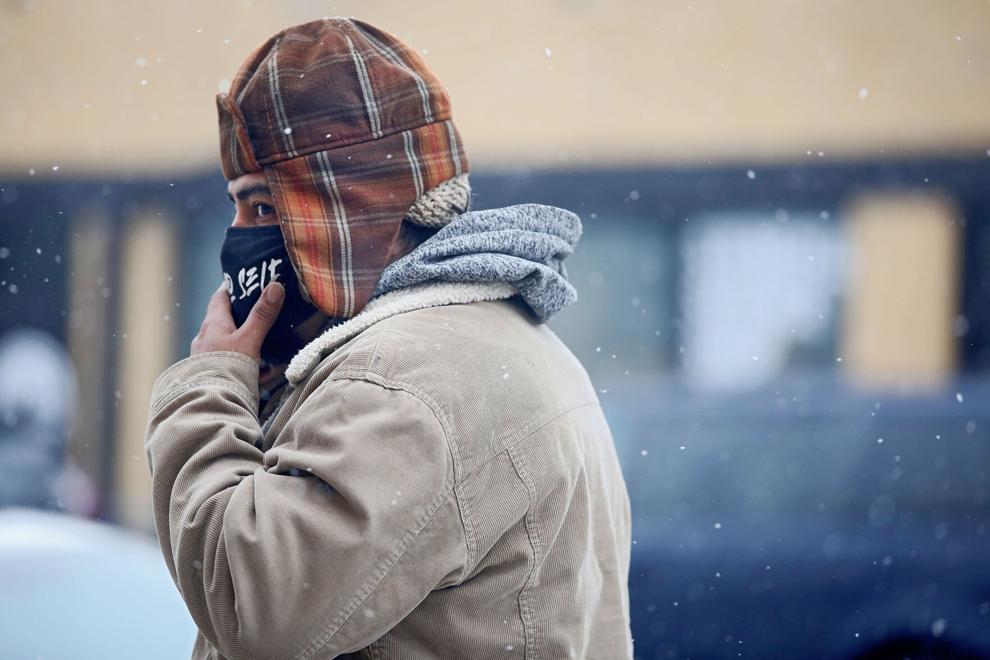 Weather
Weather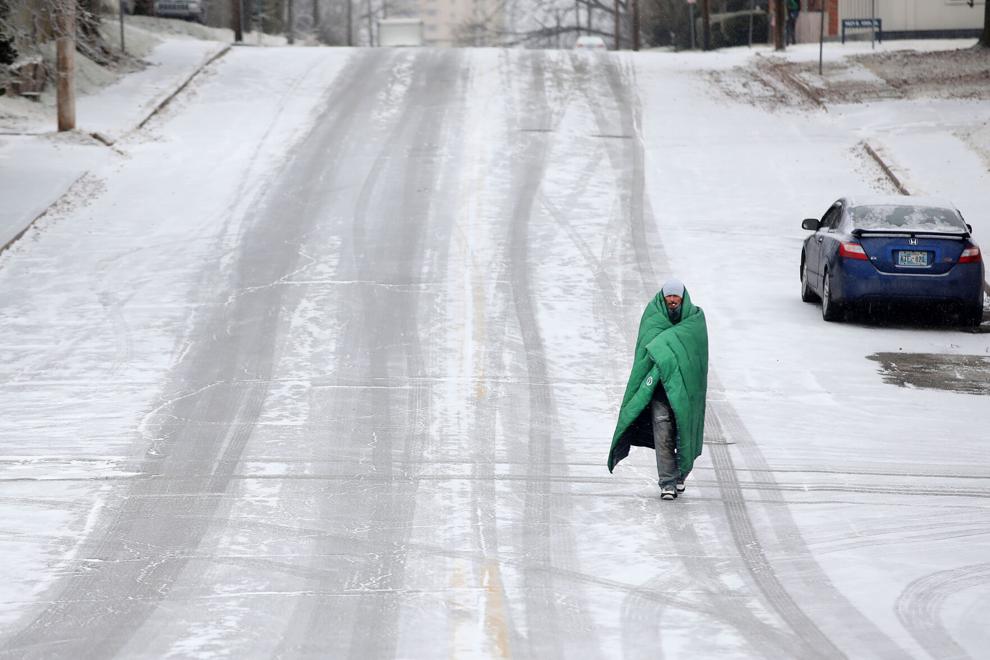 Weather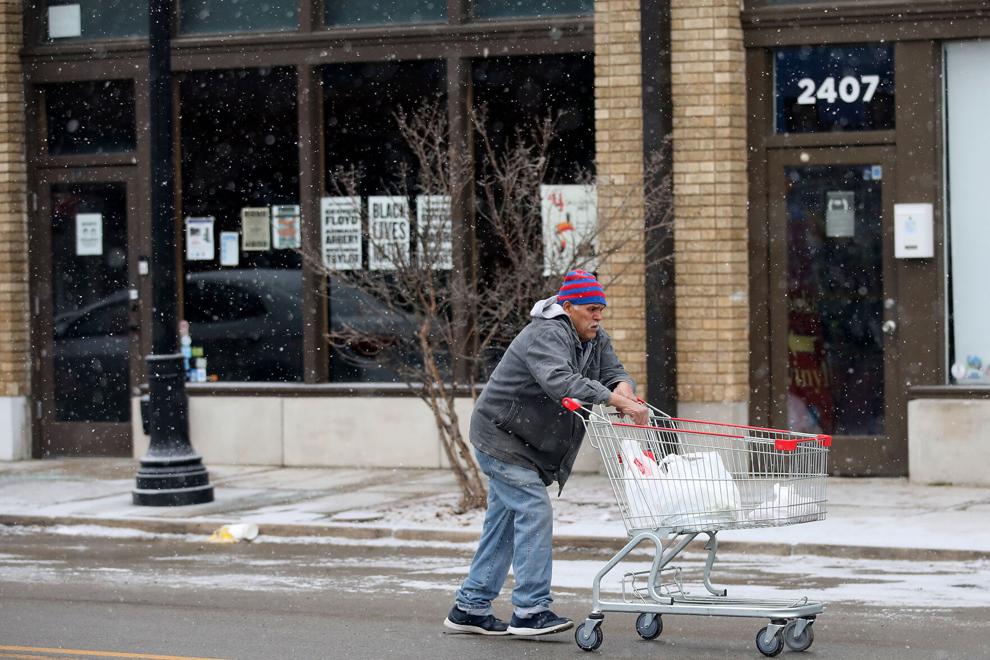 Weather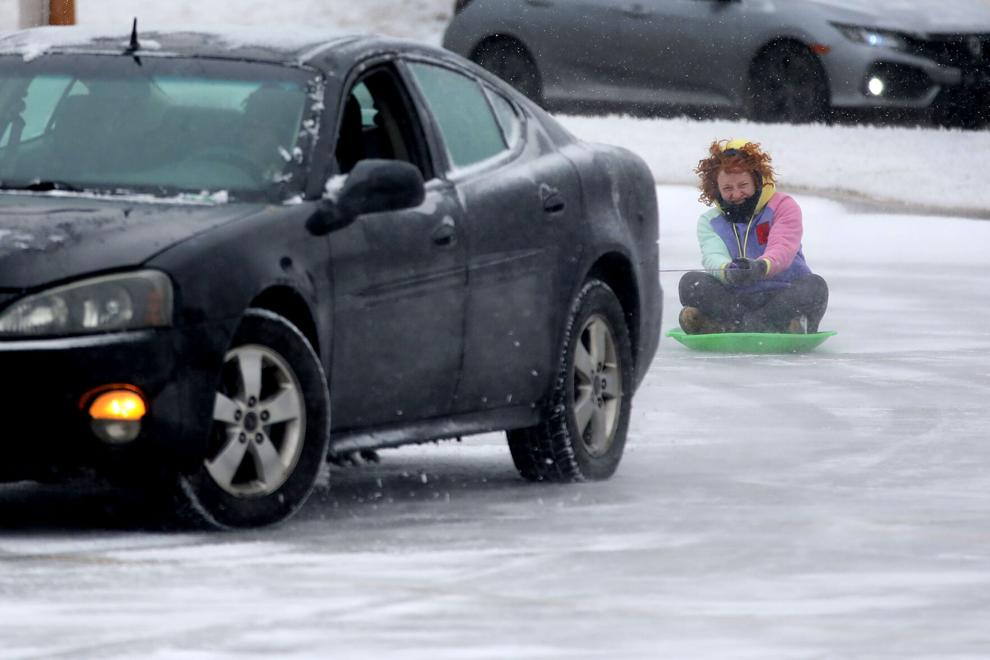 Weather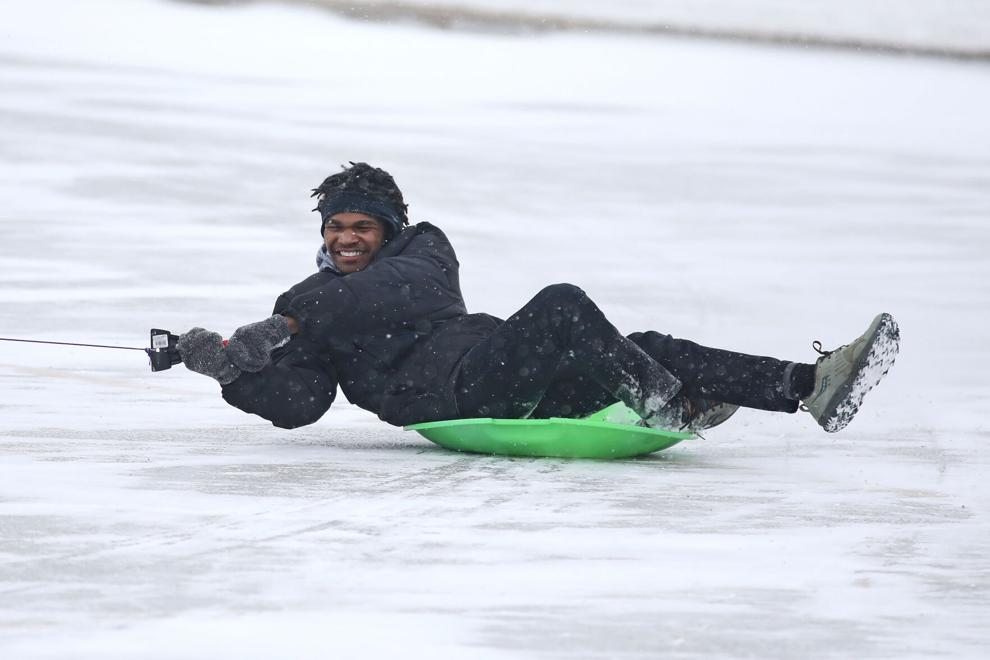 Weather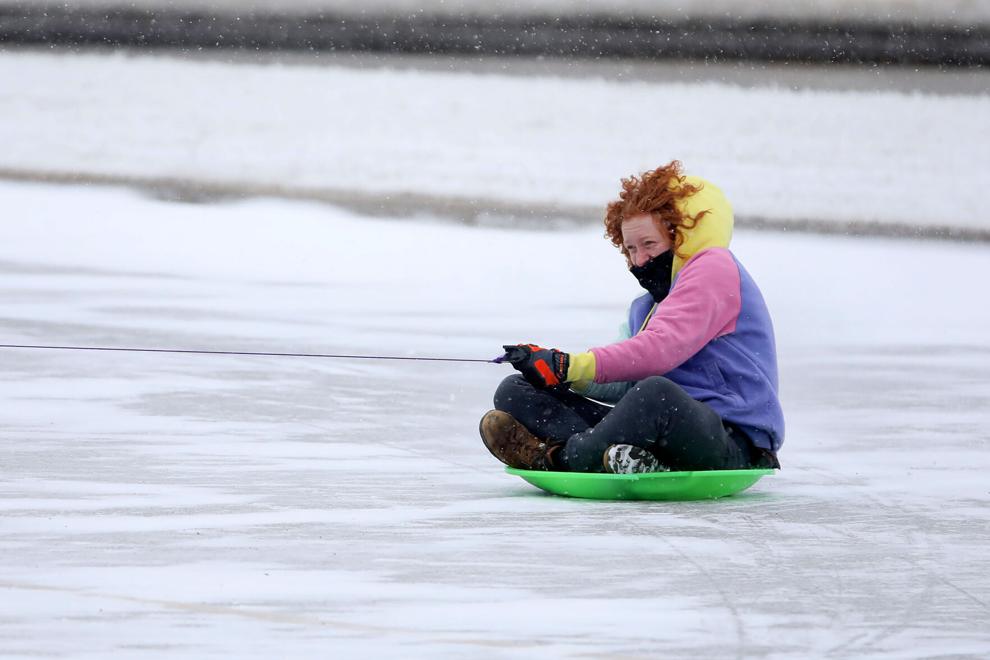 Icy feature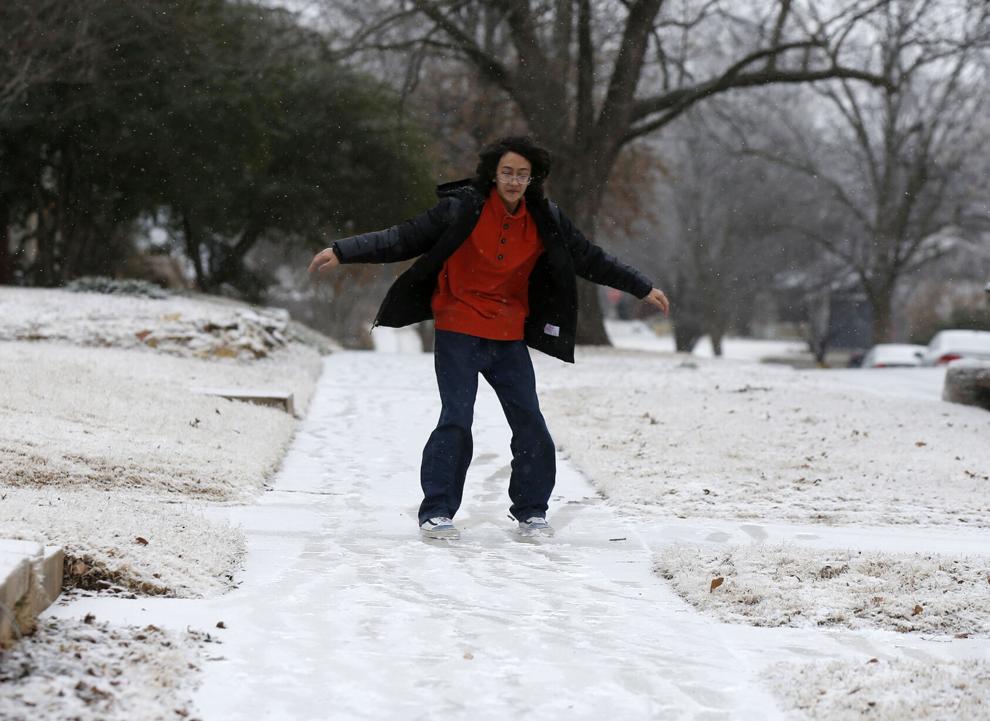 Weather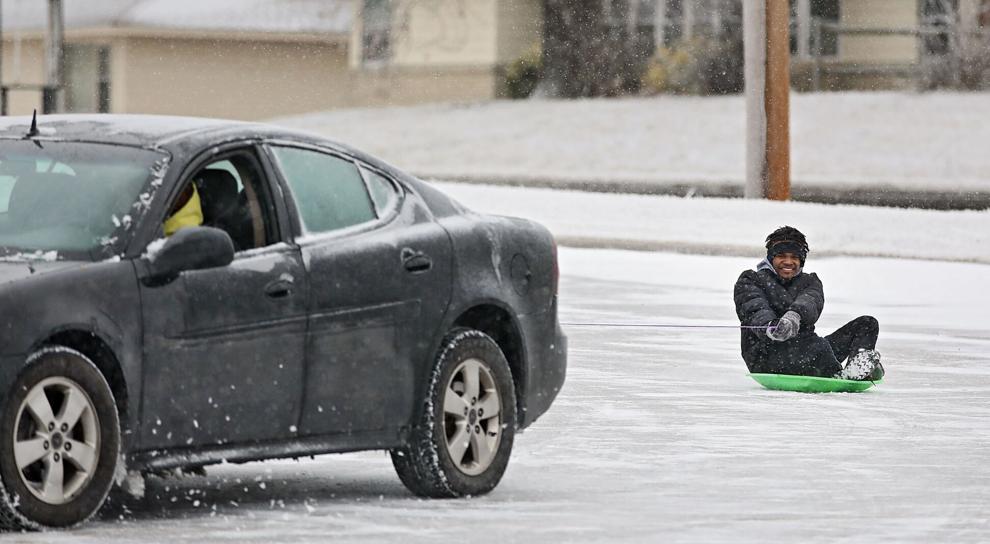 Weather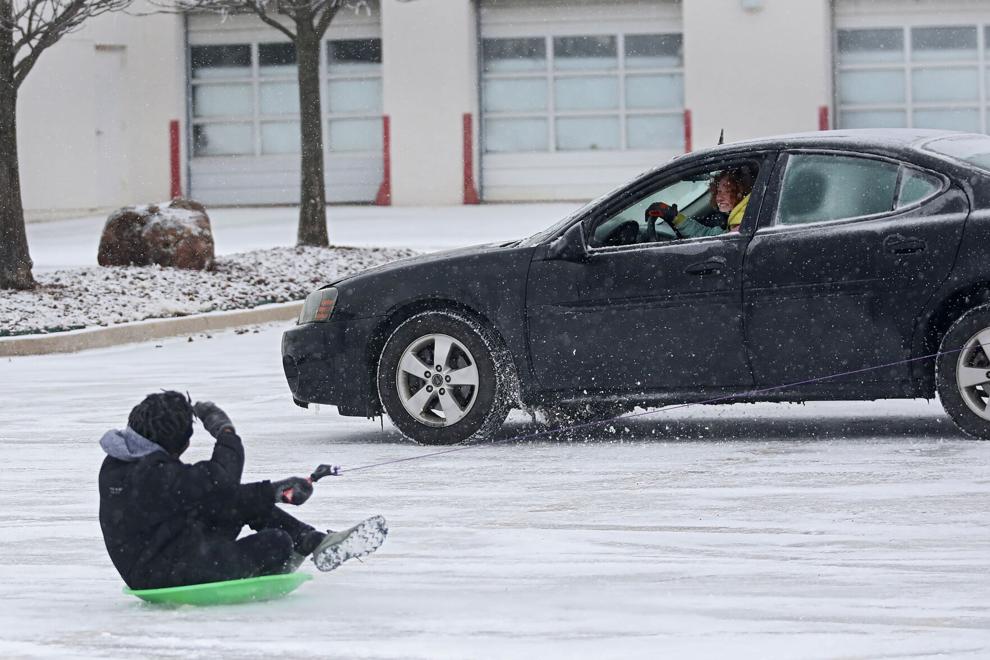 Weather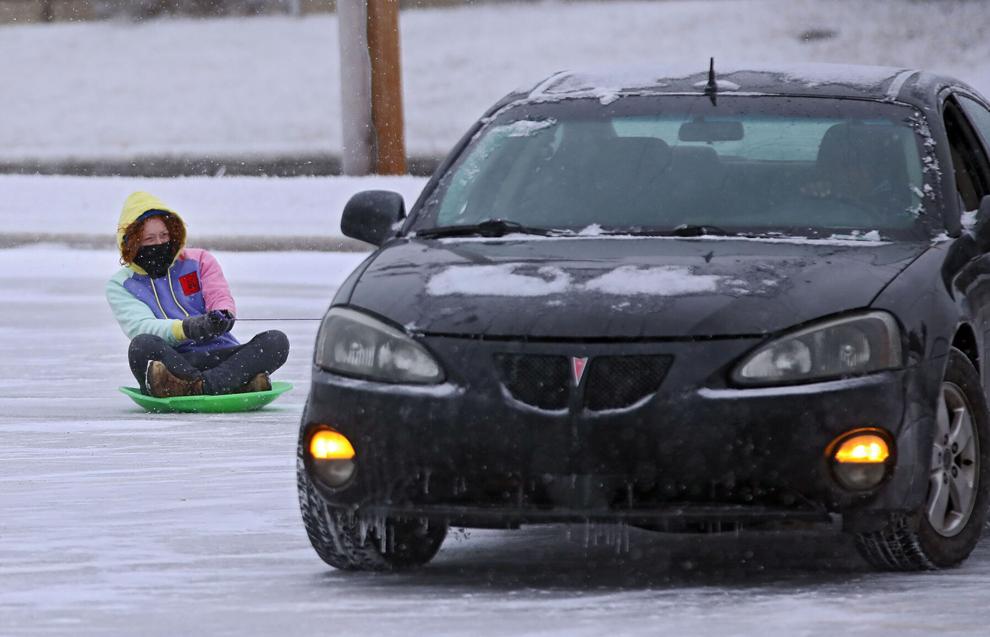 Weather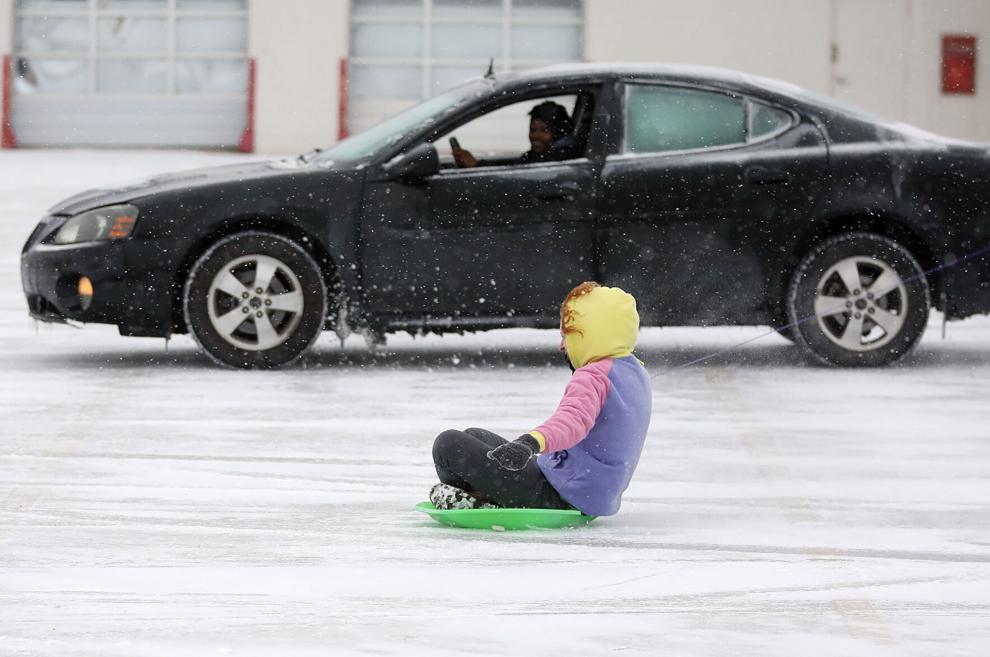 Icy feature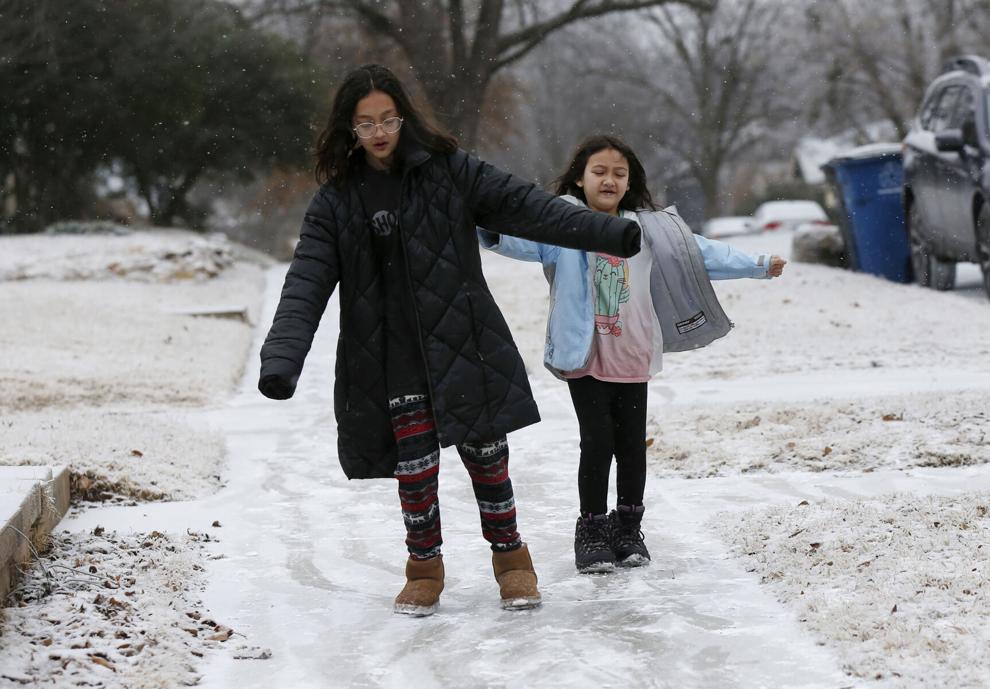 Frost Features
Frost Features
Frost Features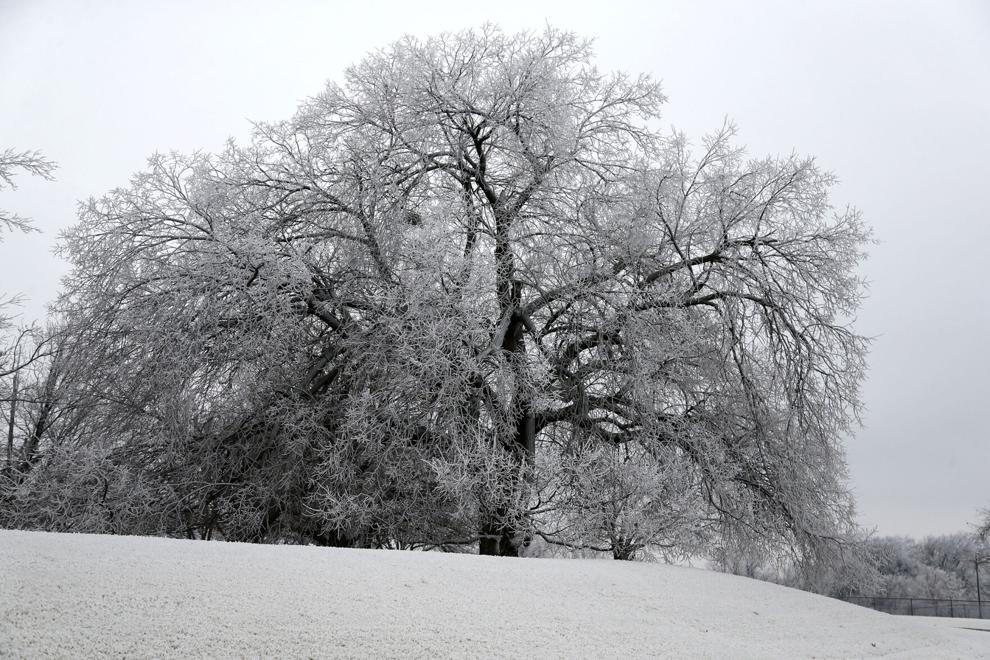 Frost Features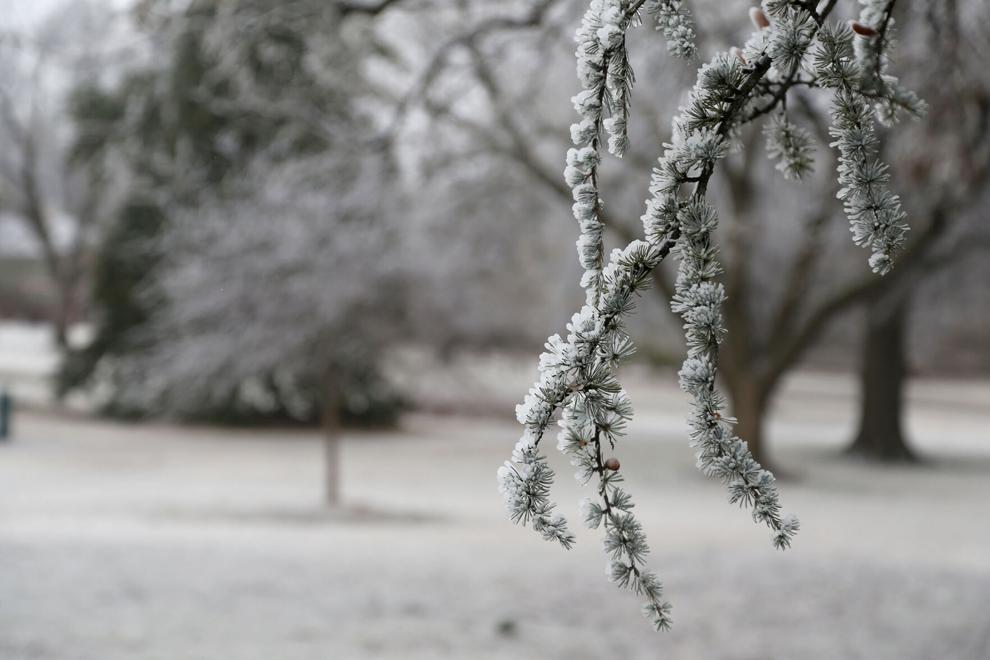 Icy Weather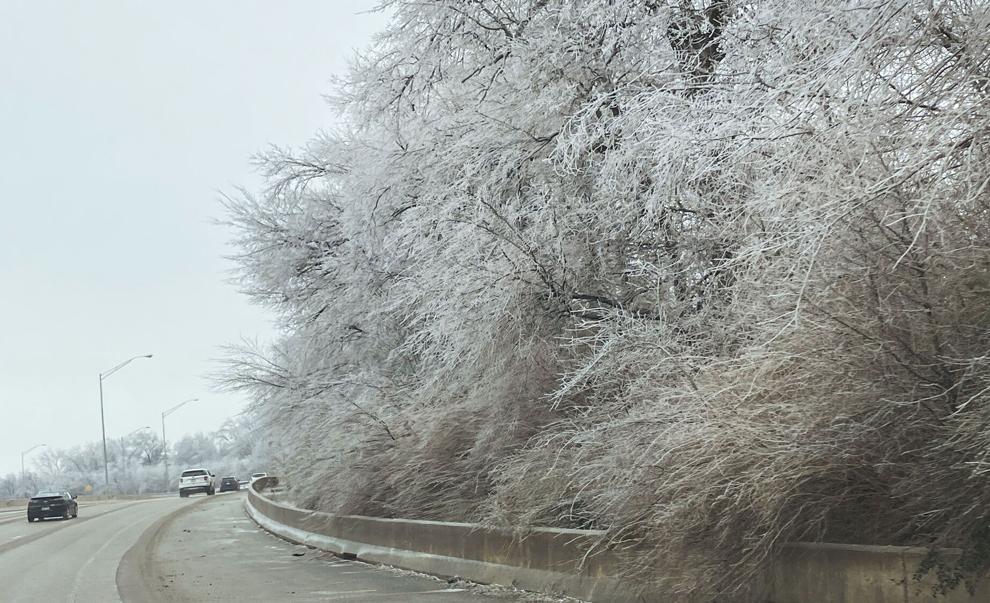 Ice
Ice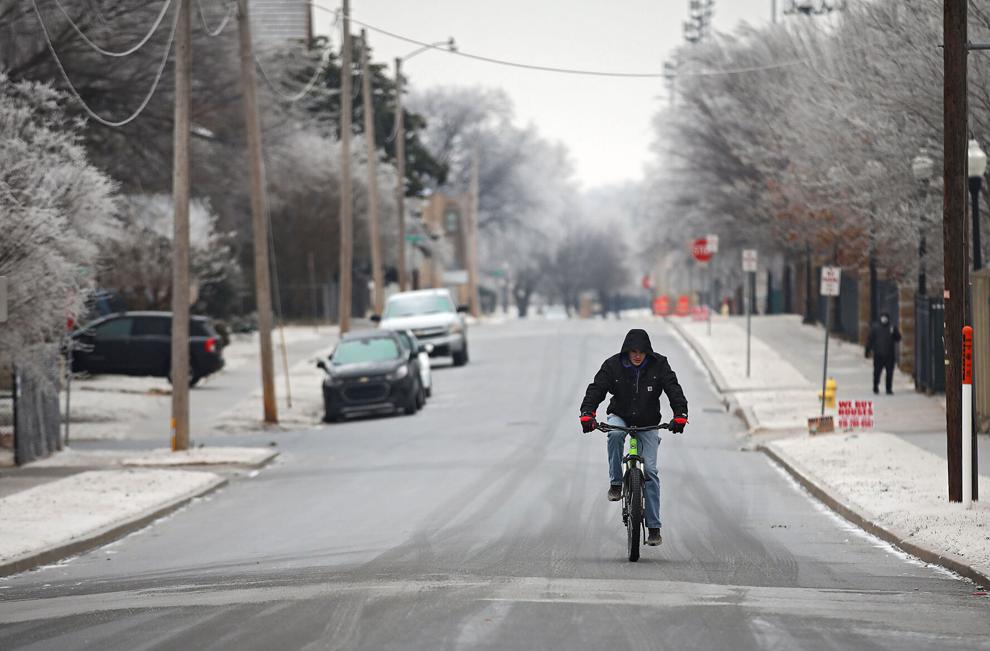 Ice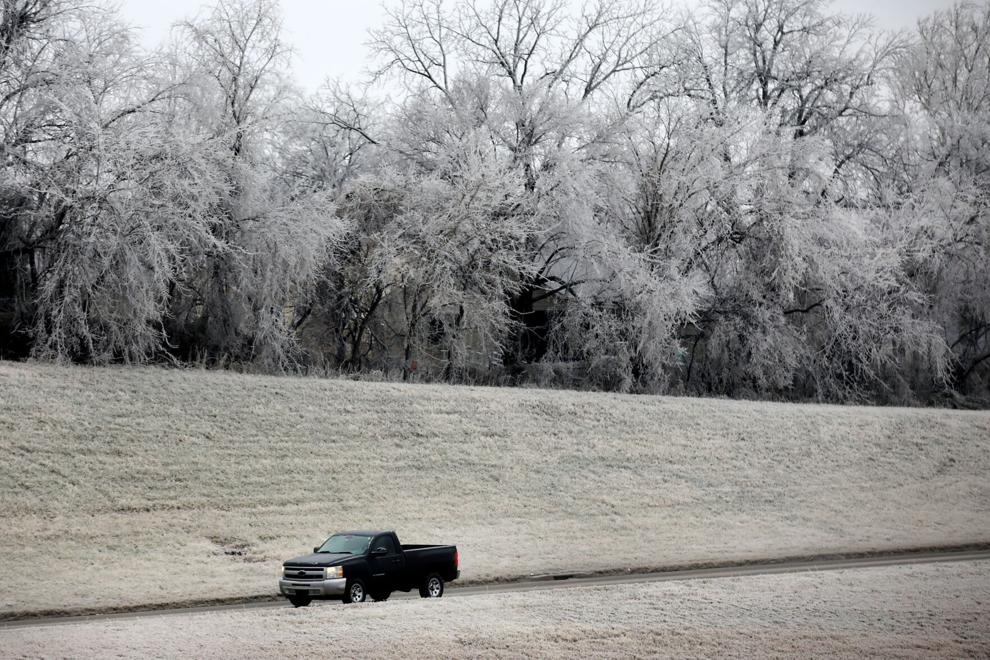 Ice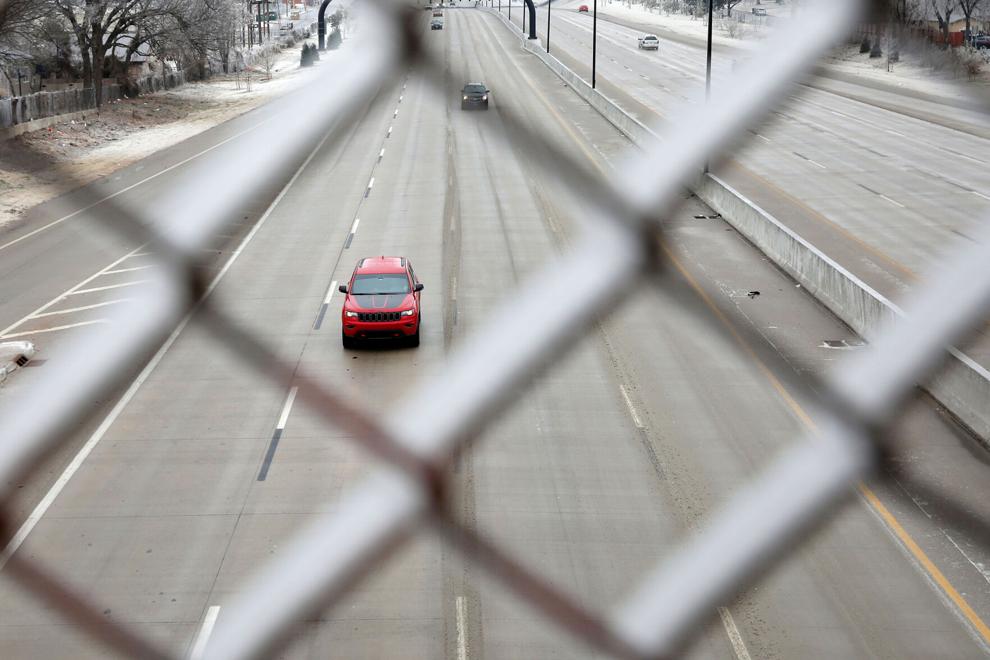 Ice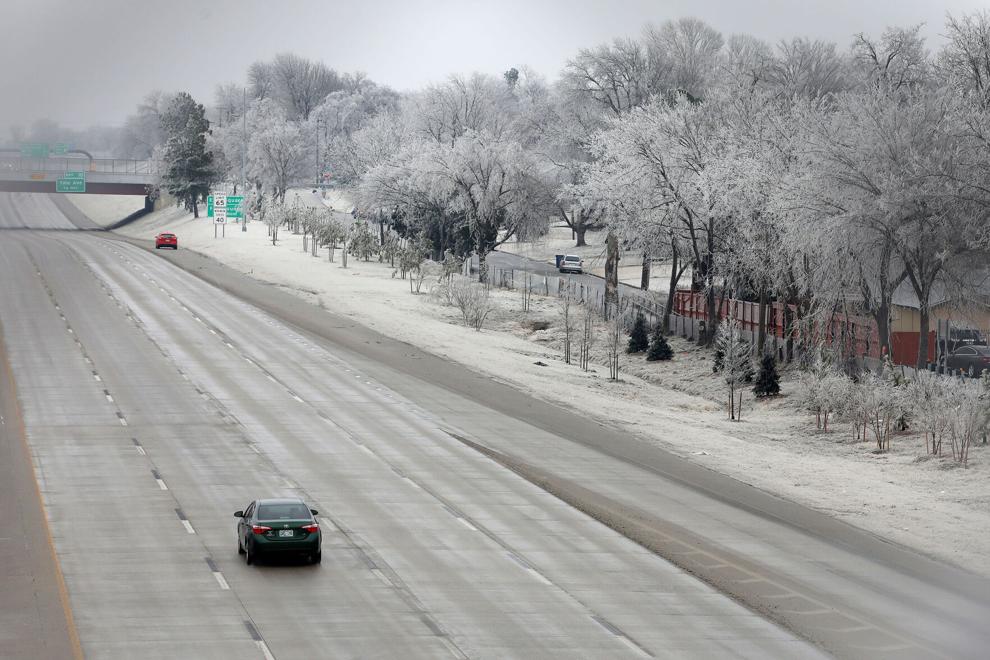 Ice in Tulsa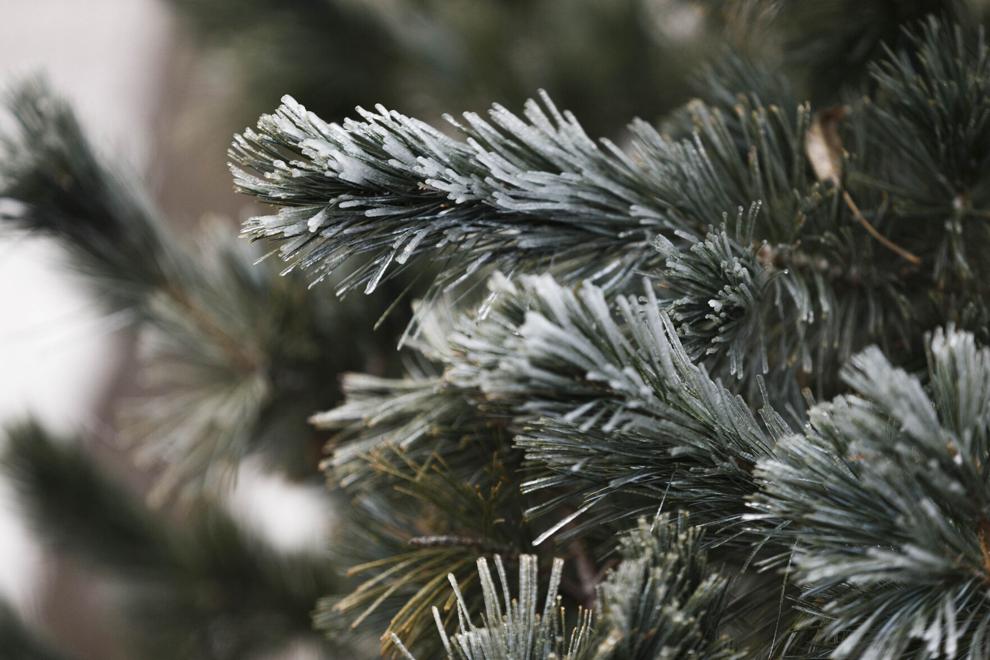 Ice in Tulsa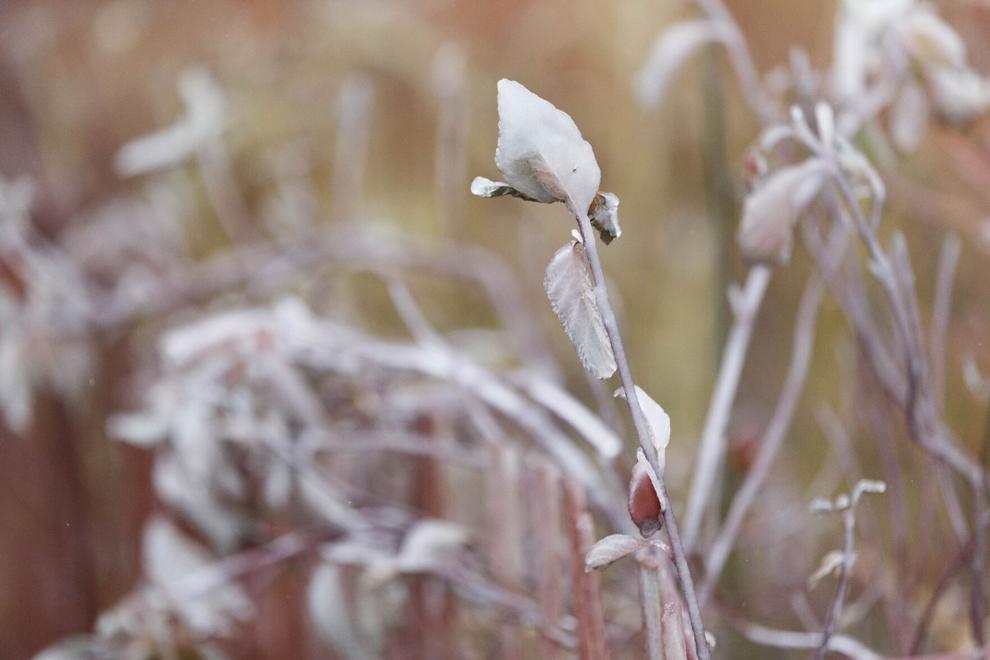 Ice in Tulsa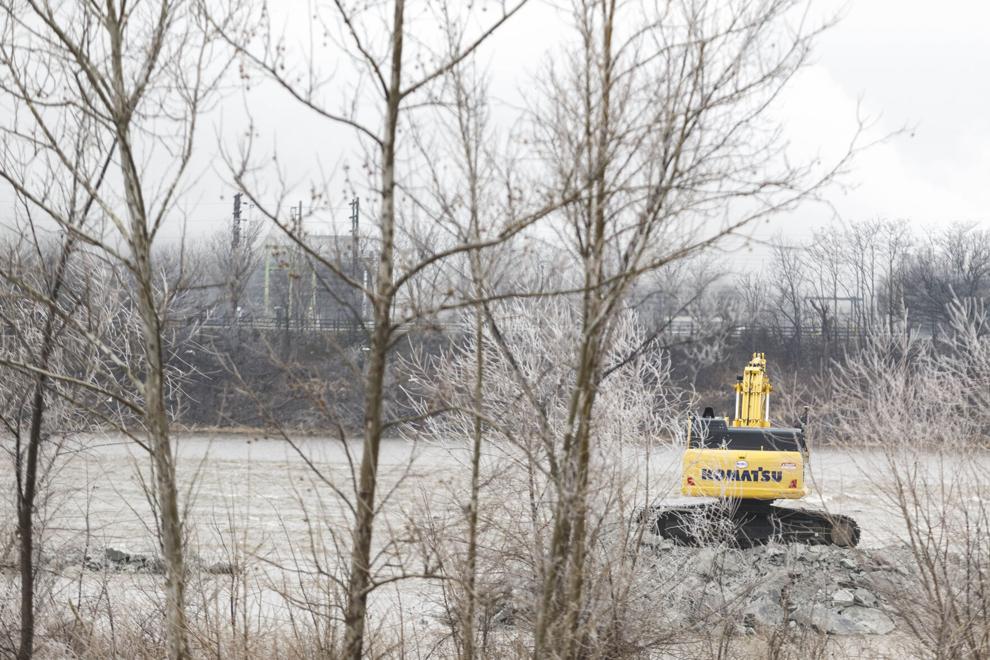 Ice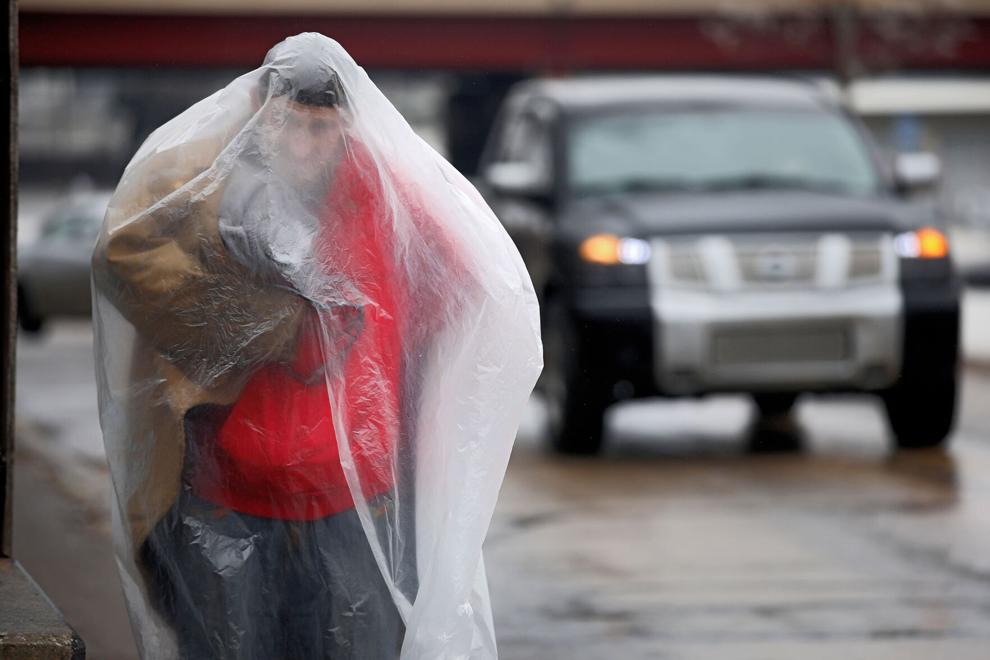 Ice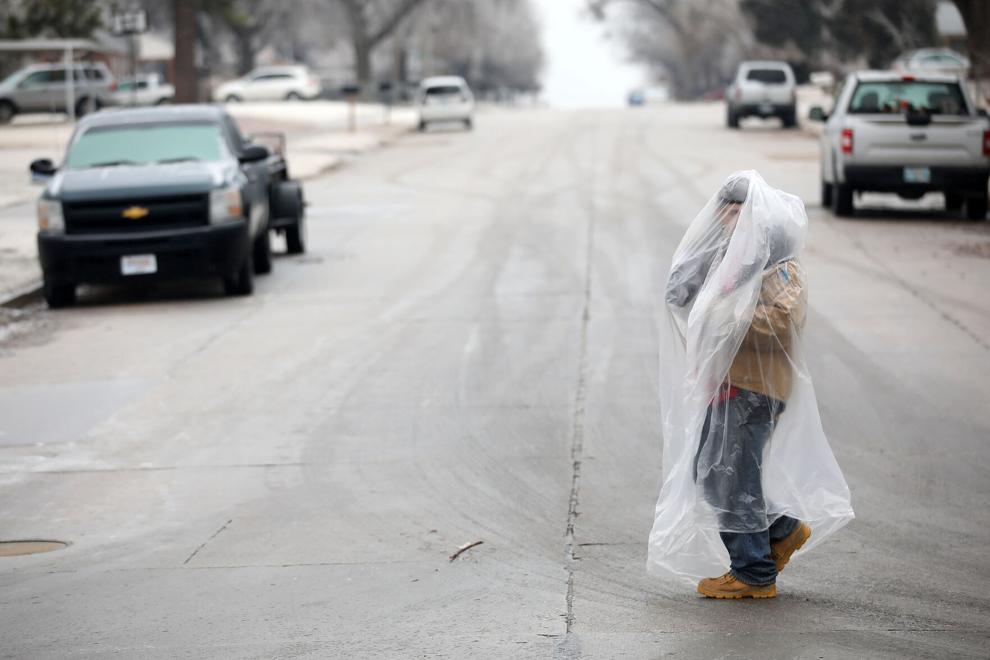 Ice
Ice in Tulsa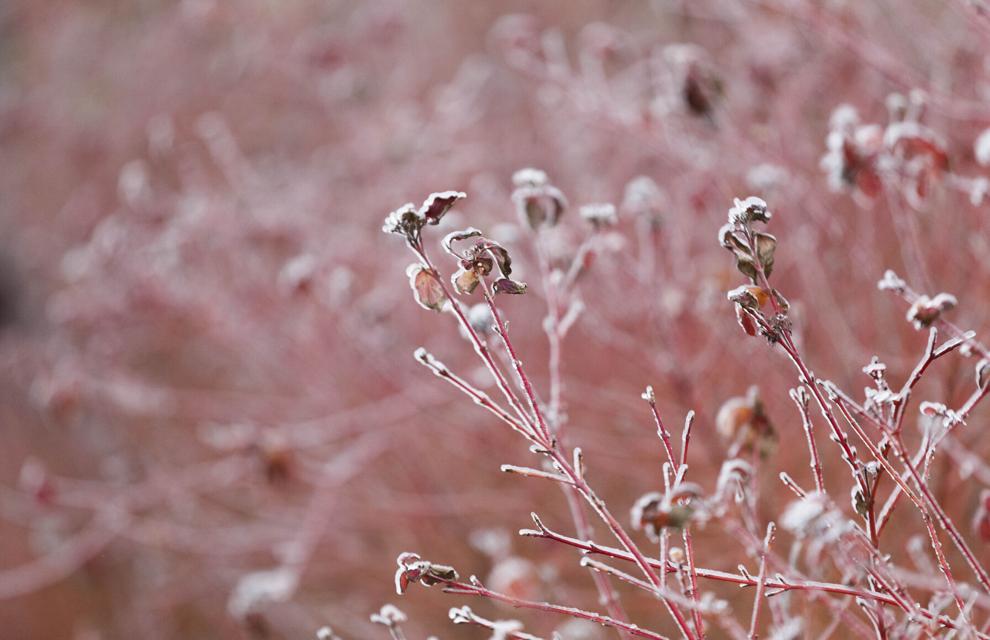 Ice in Tulsa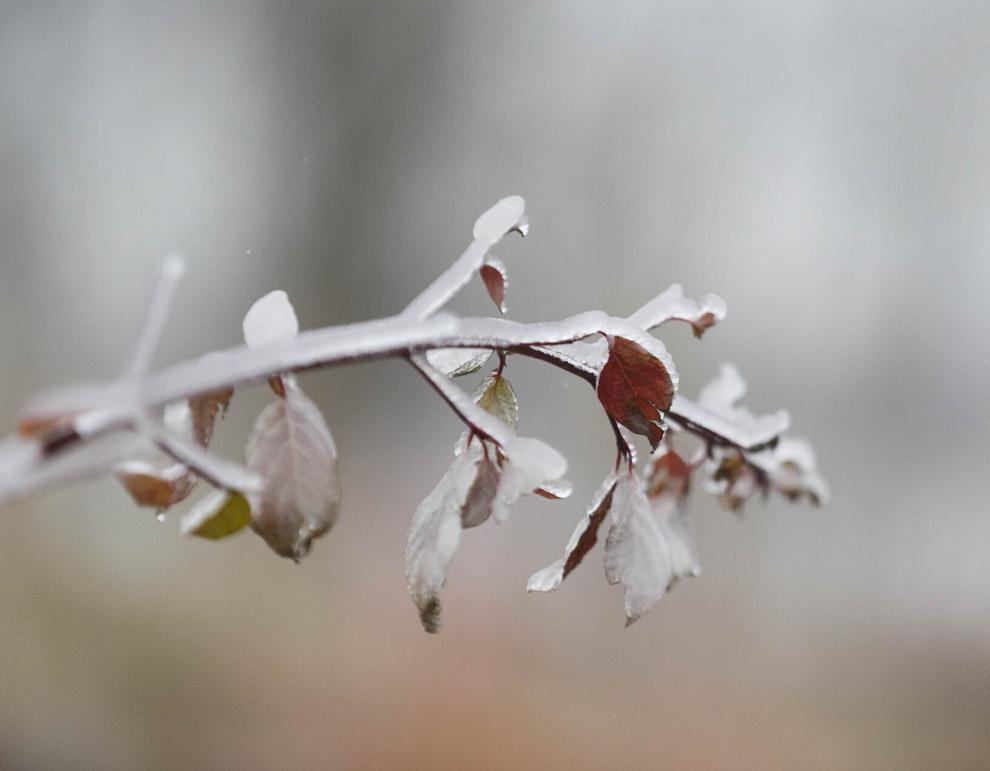 Voting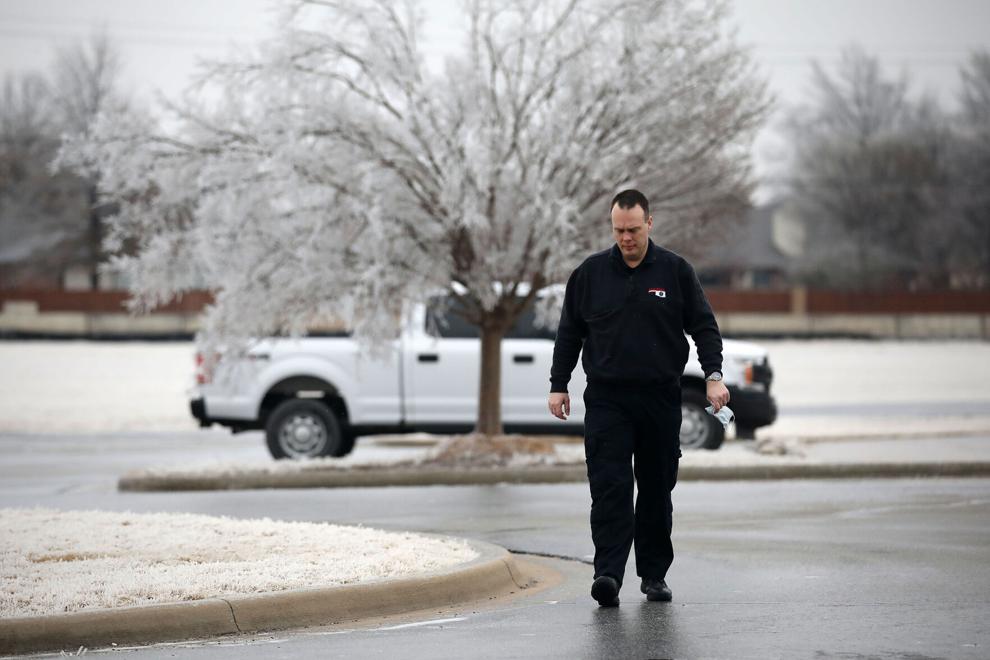 Voting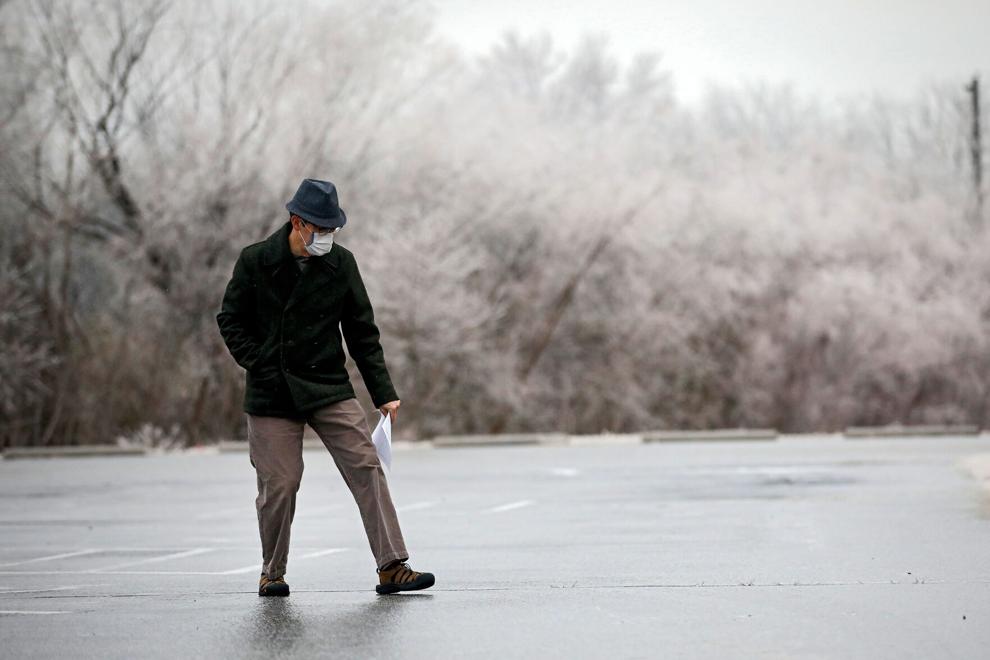 Vulnerable in the Cold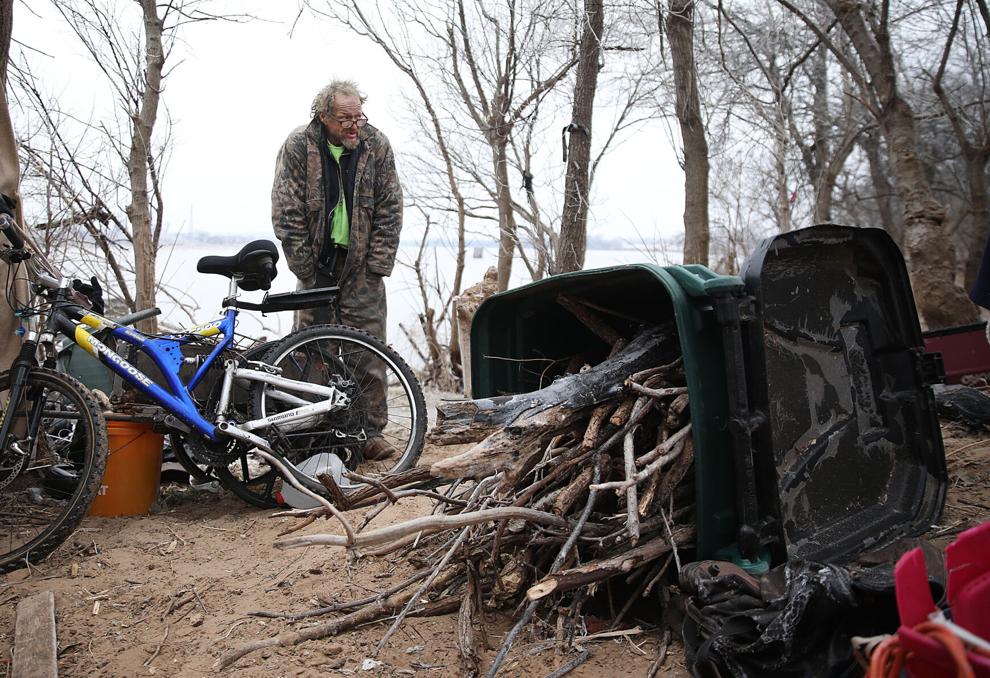 Vulnerable in the Cold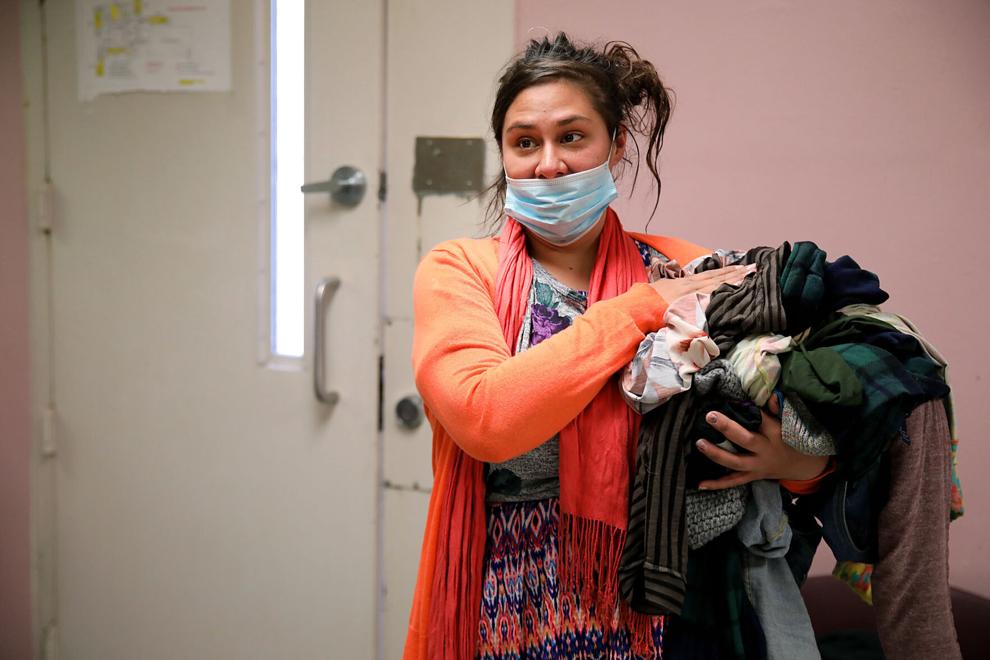 Vulnerable in the Cold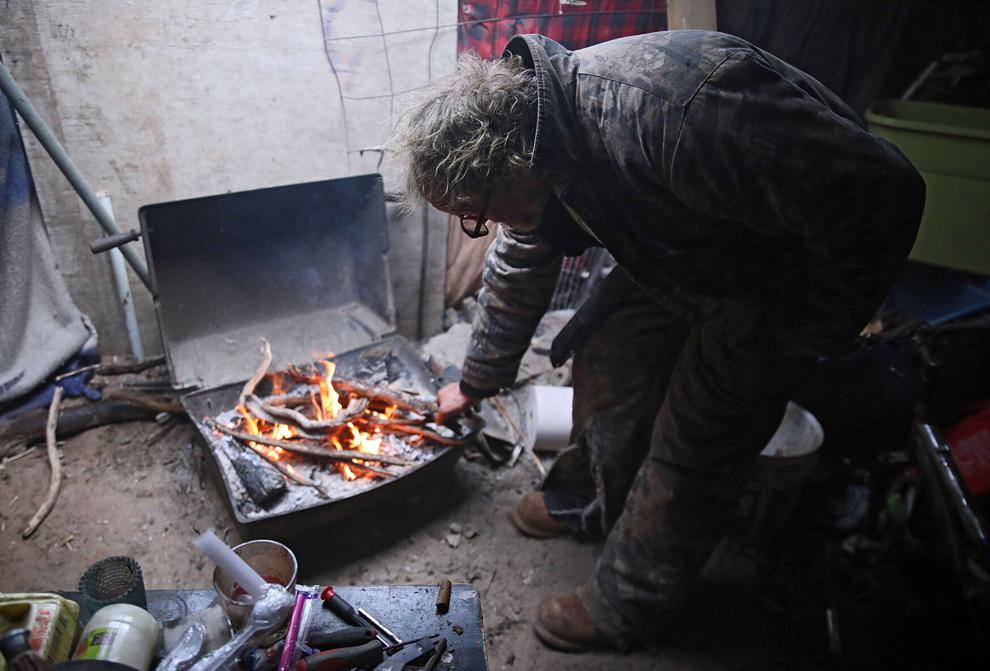 Vulnerable in the Cold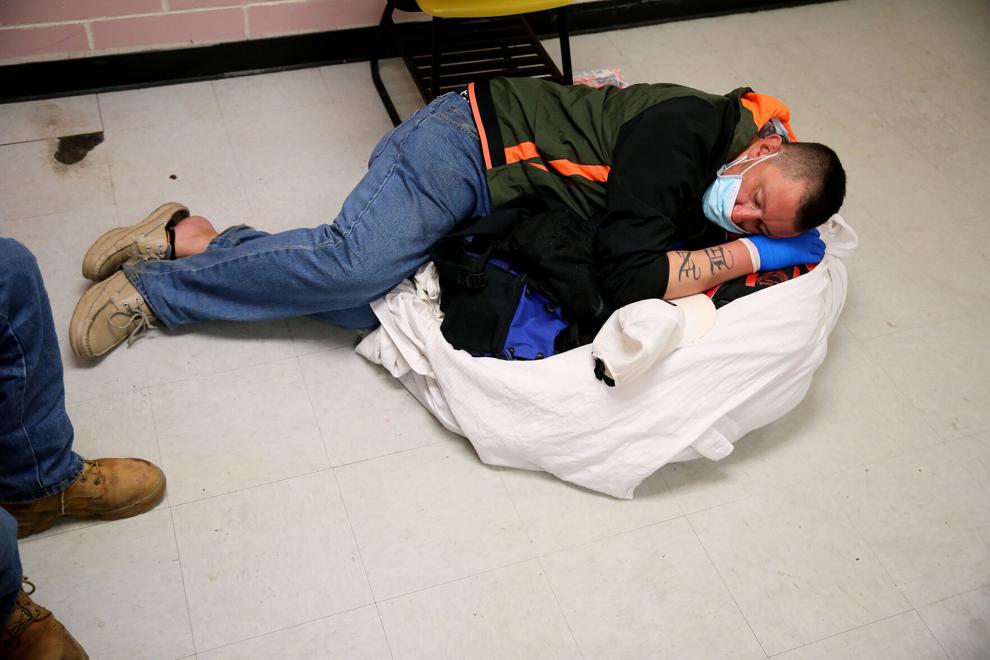 Vulnerable in the Cold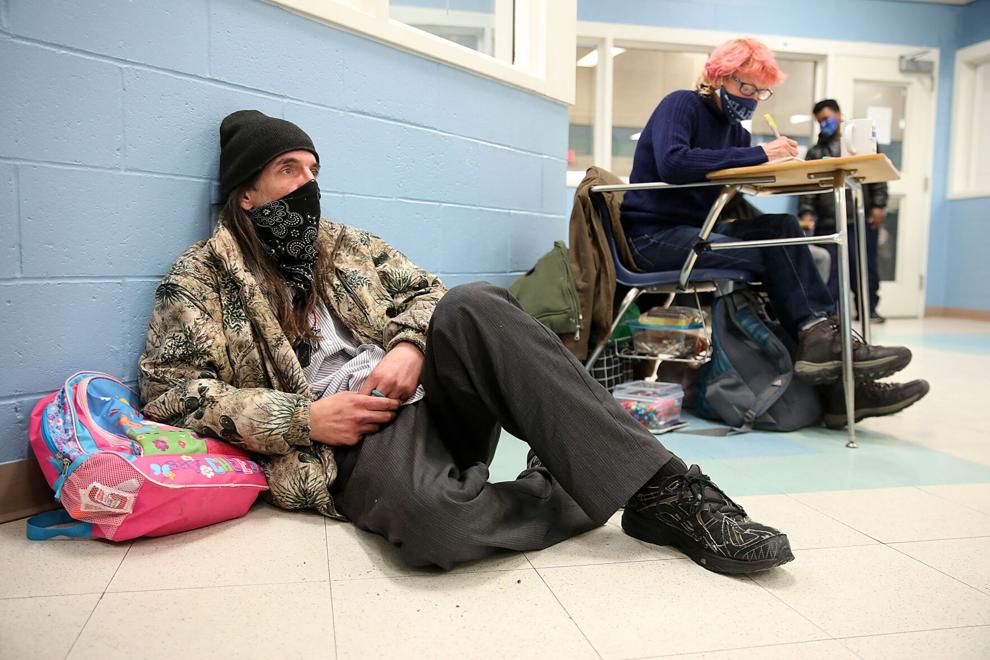 Voting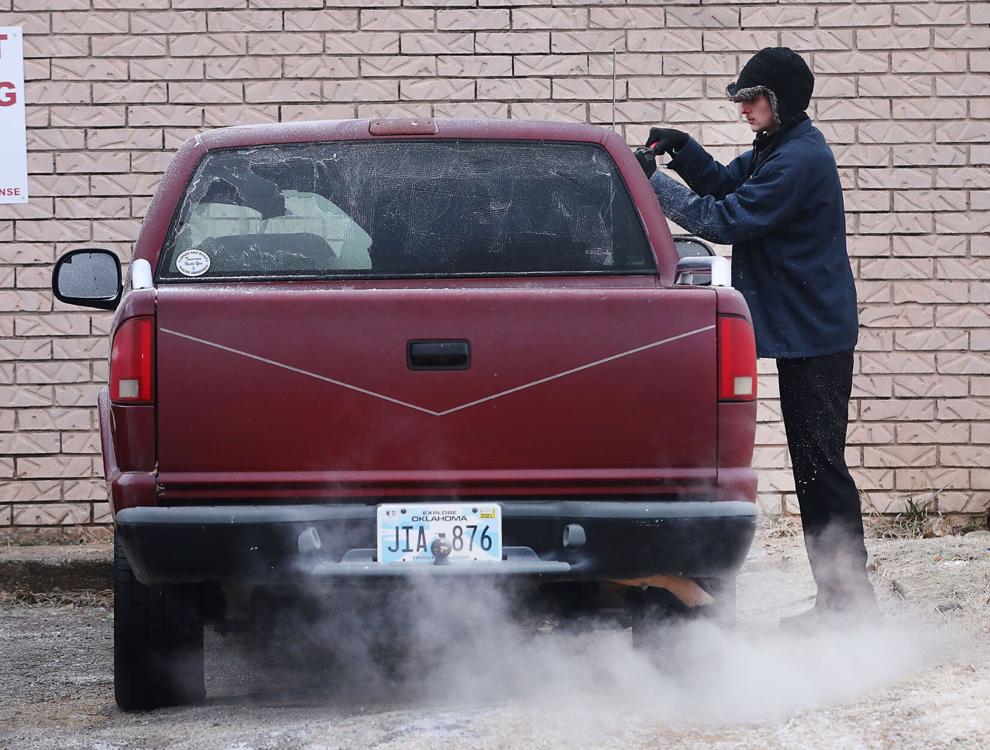 weather feature
ICE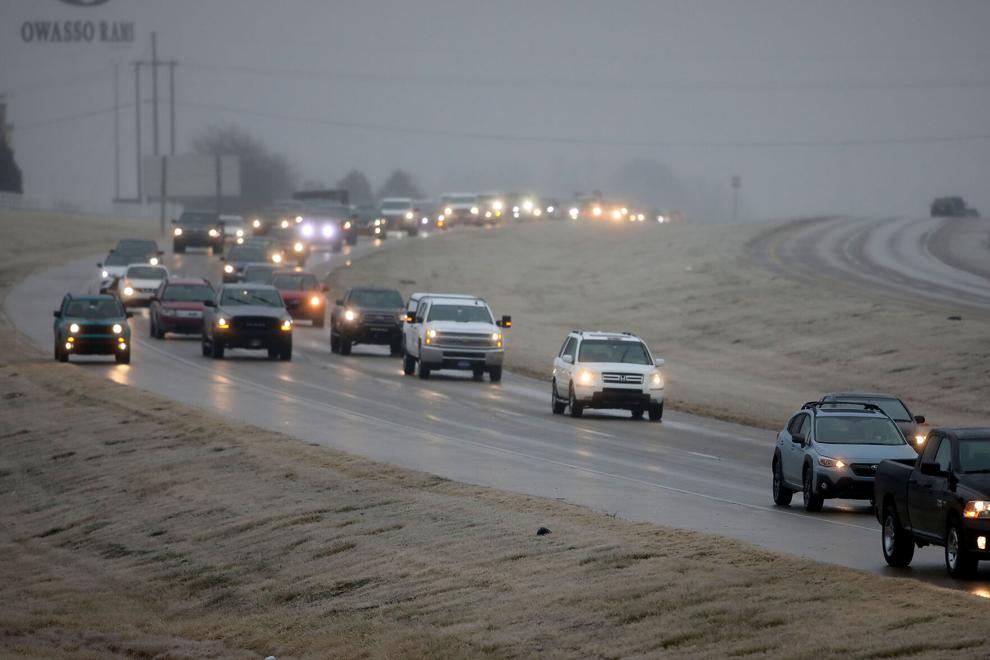 Ice Weather Feature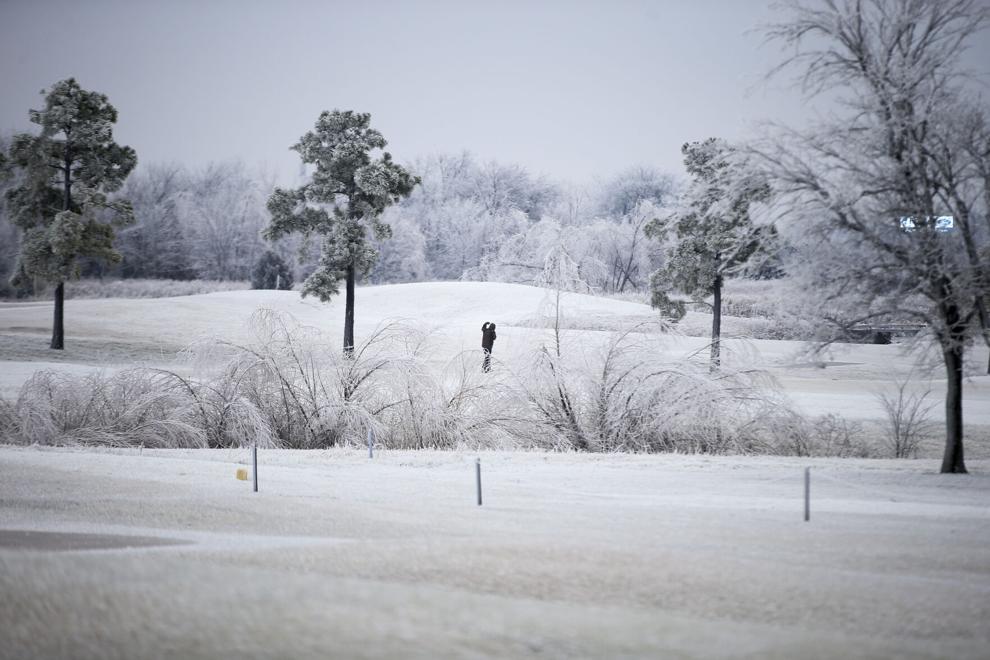 Ice Weather Feature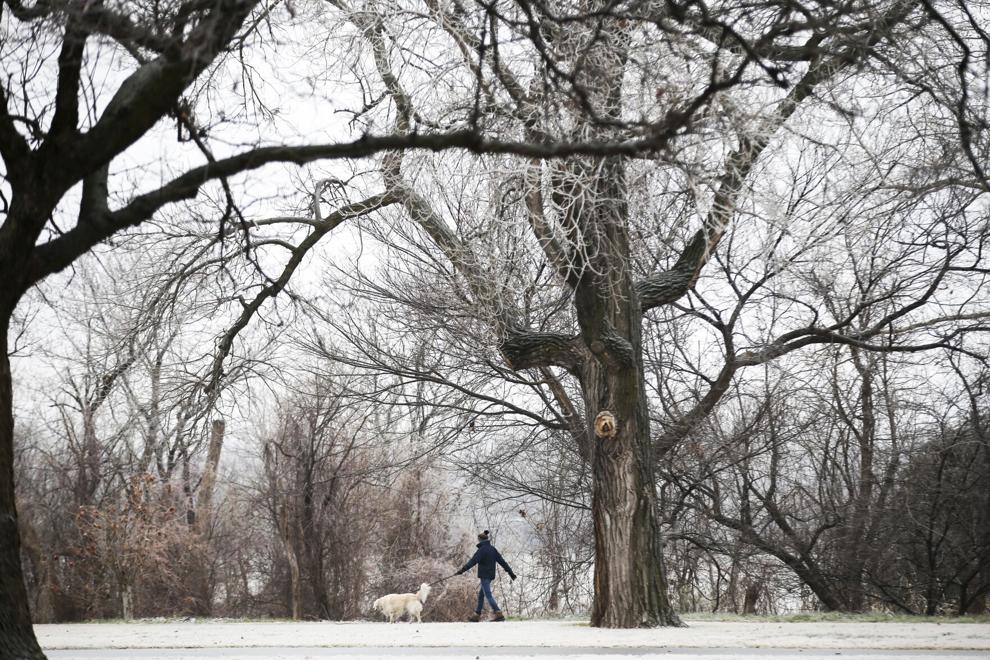 Frost Features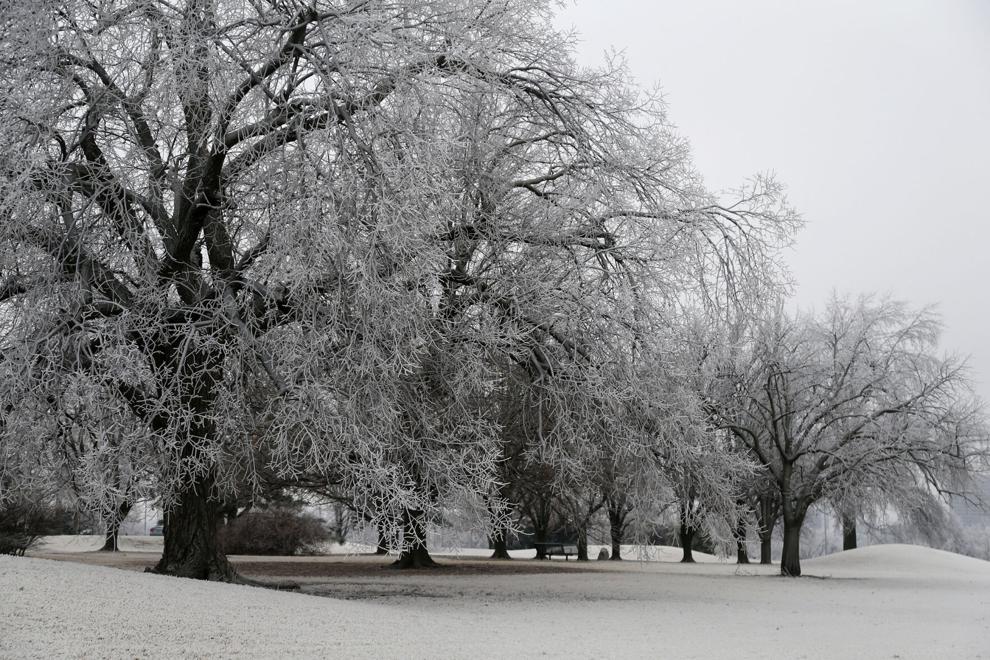 Frost Features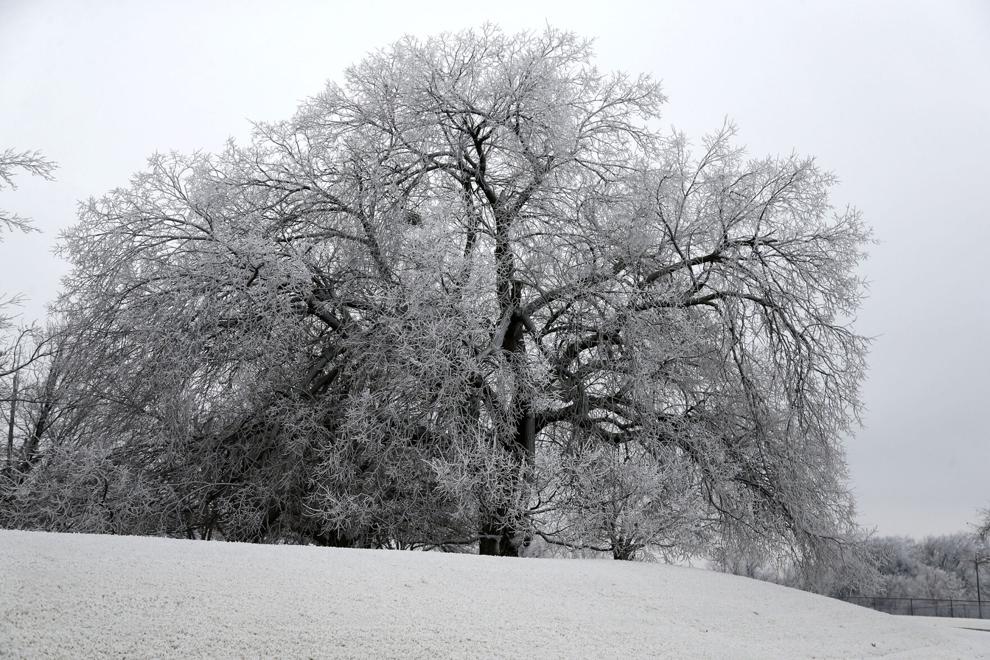 Frost Features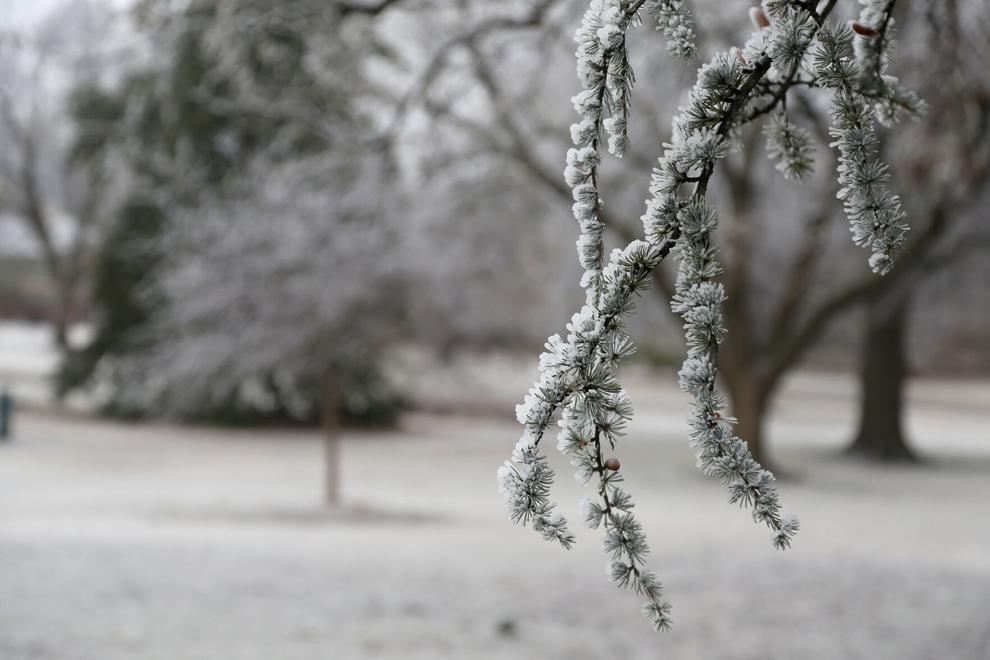 Frost Features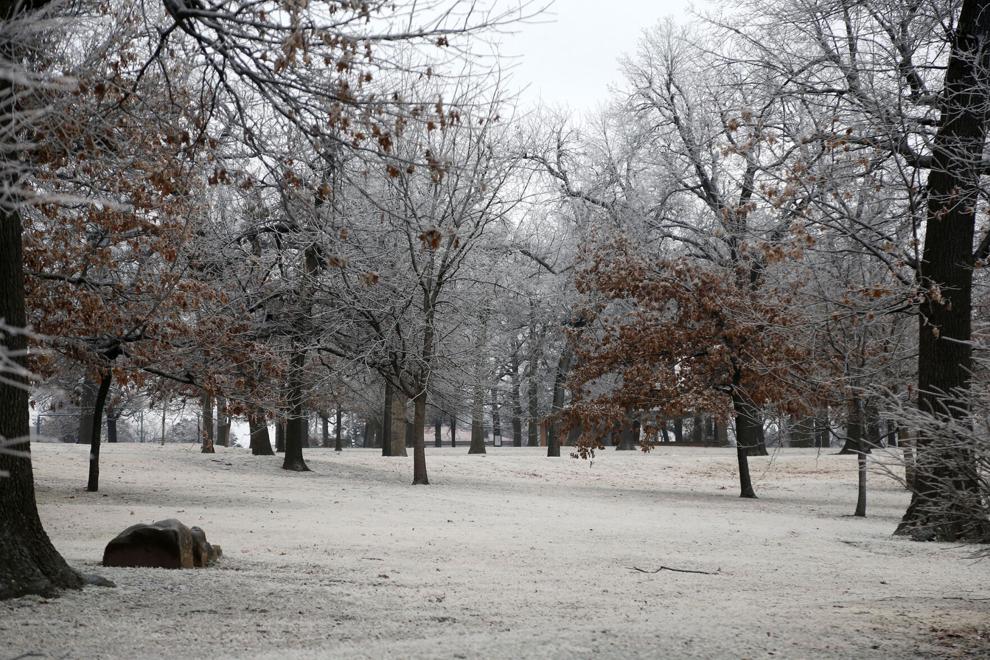 Frost Features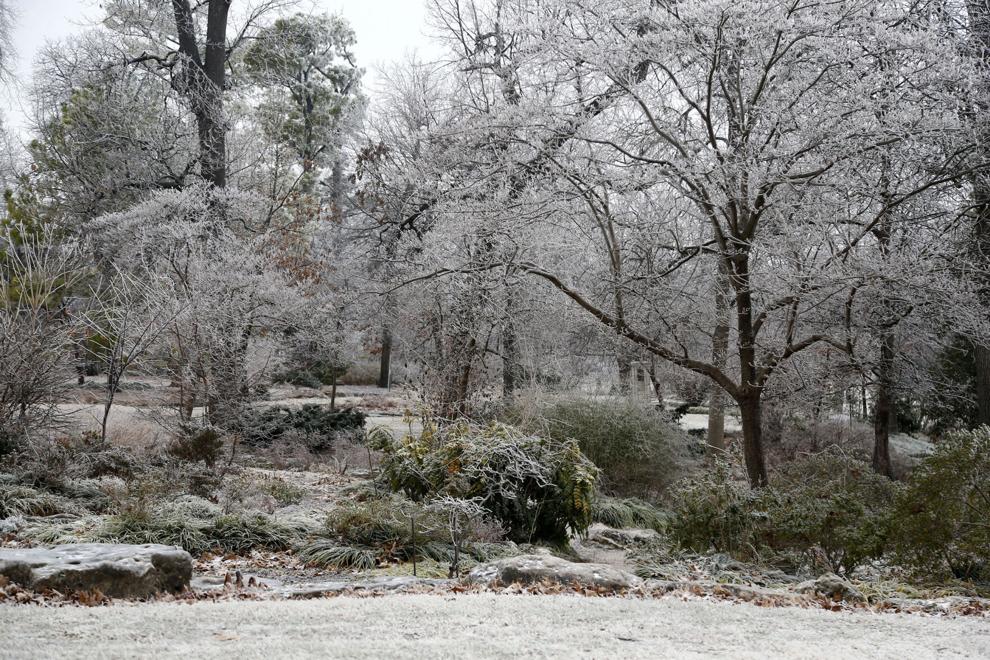 Frost Features
Frost Features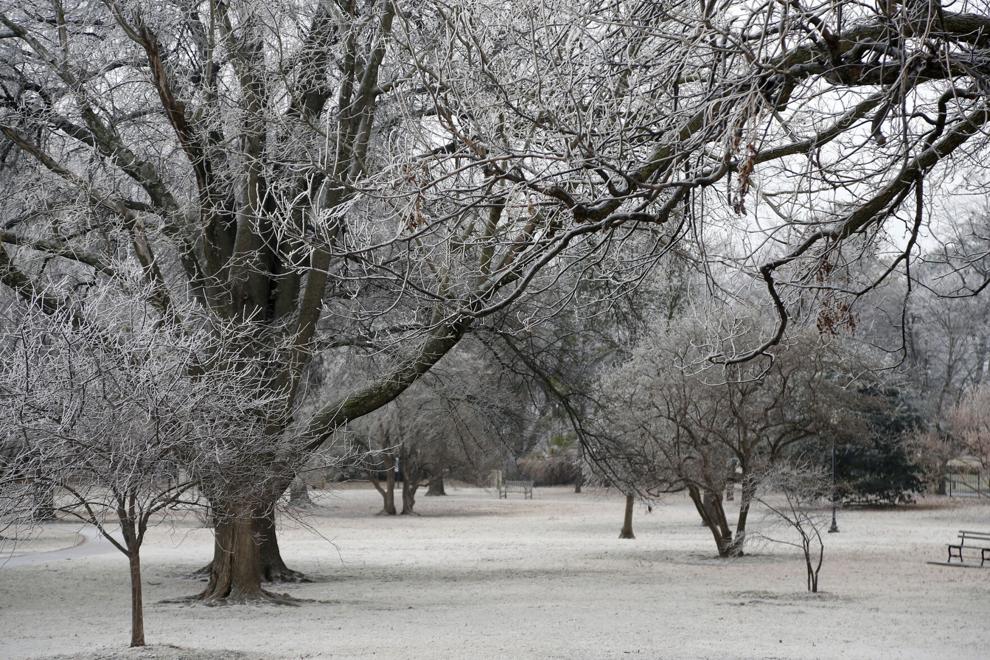 Ice
Icy Weather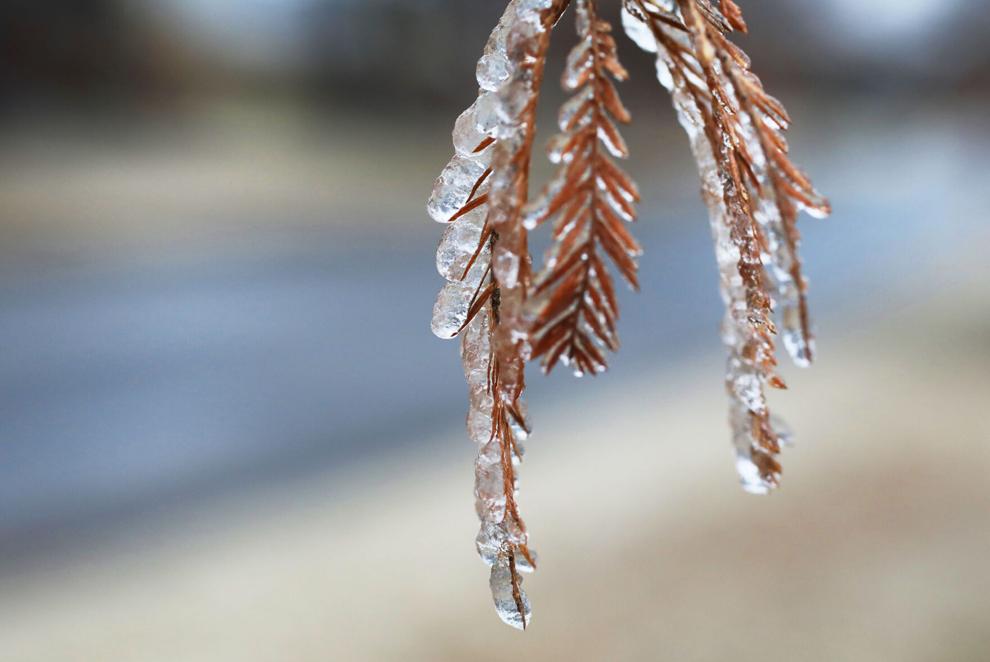 Icy Weather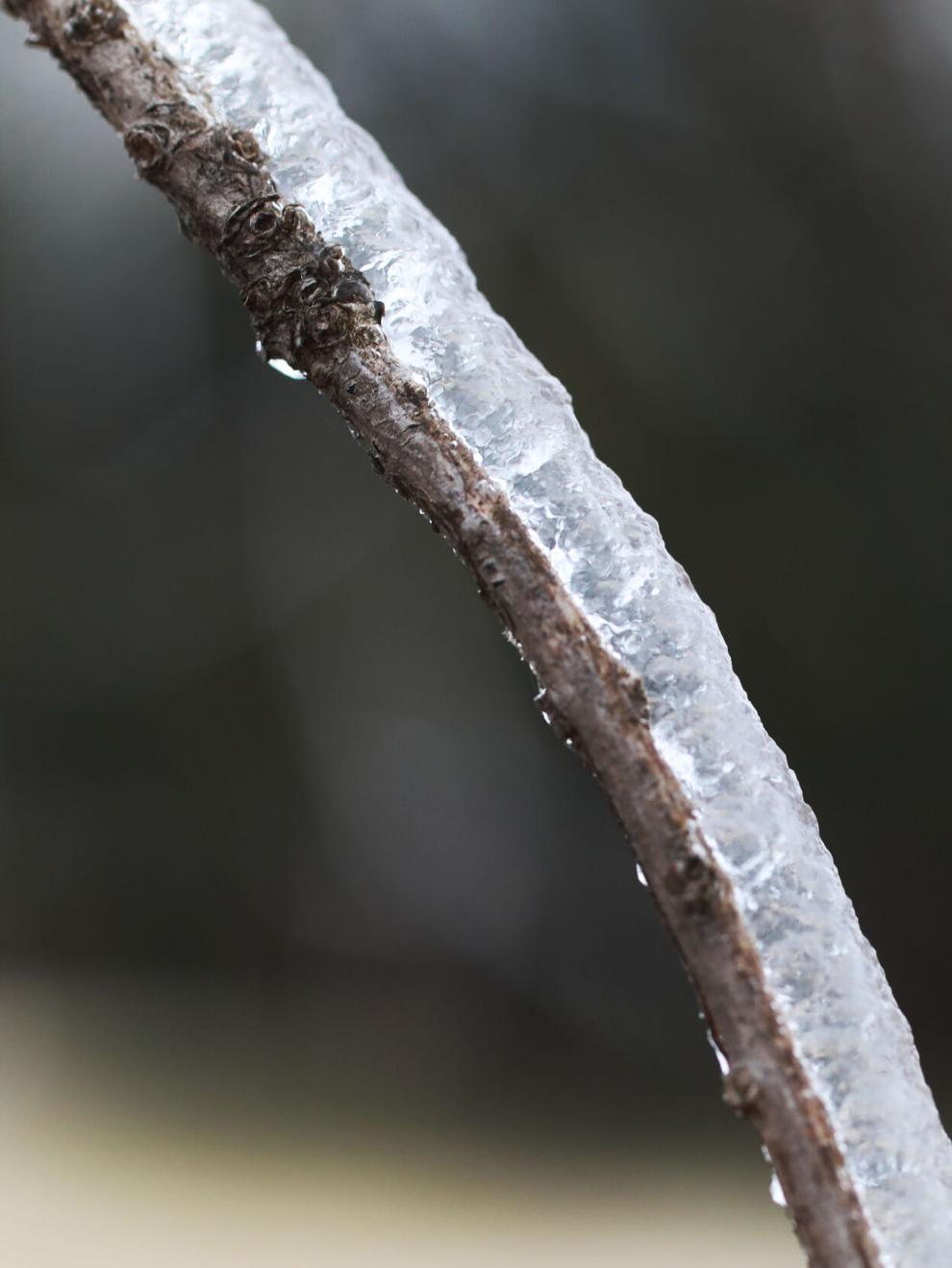 Icy Weather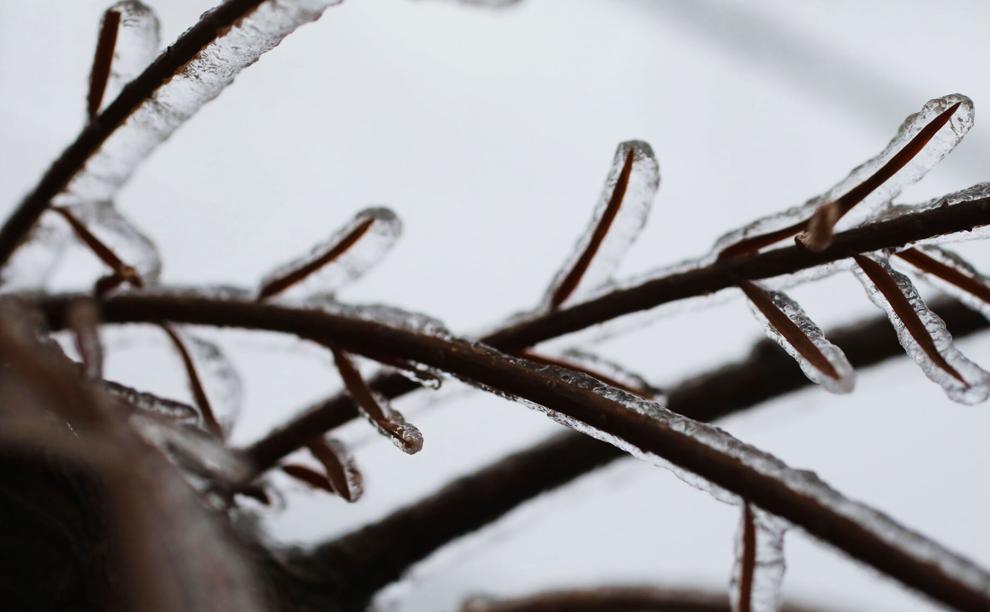 Icy Weather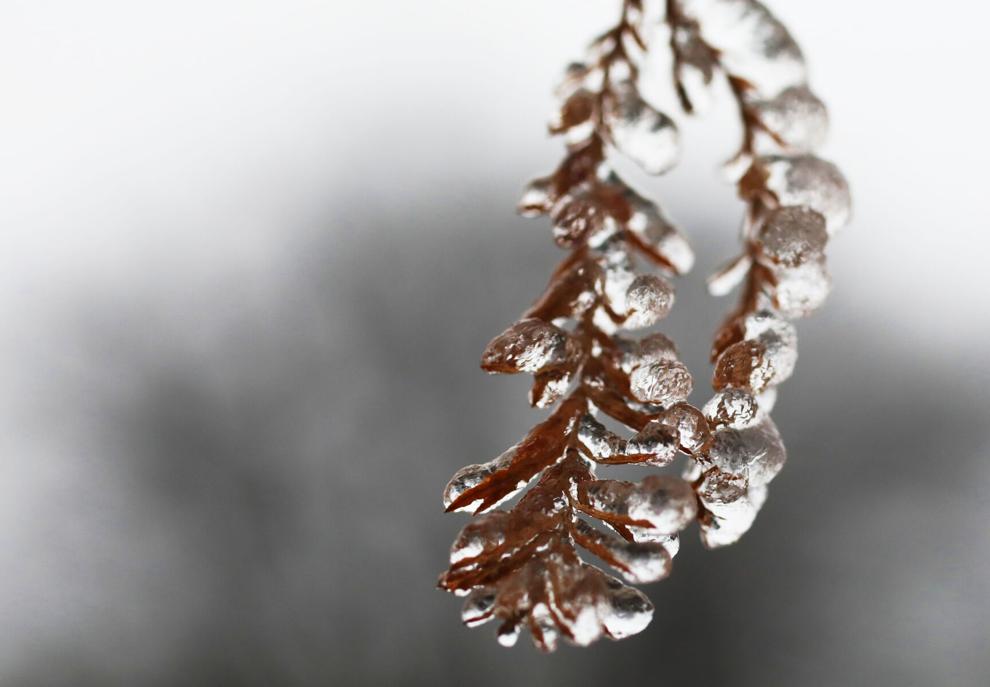 Icy Weather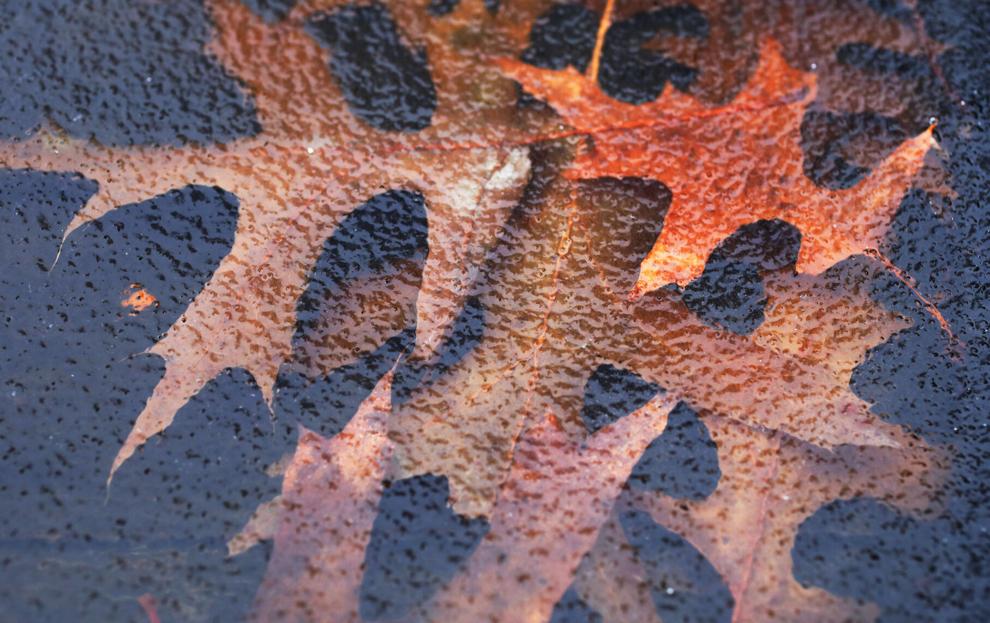 Icy Weather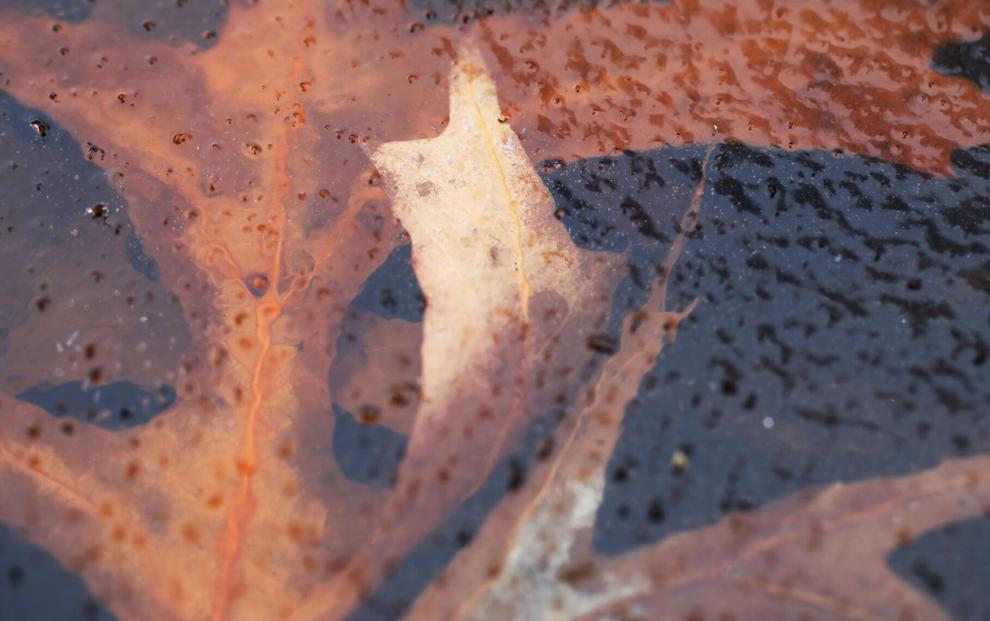 Icy Weather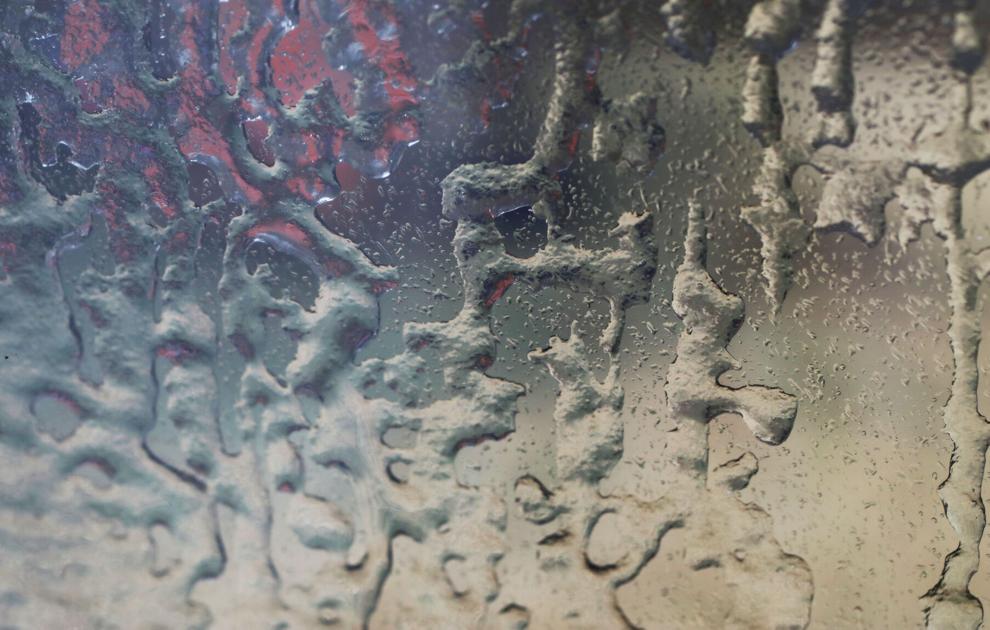 Icy Weather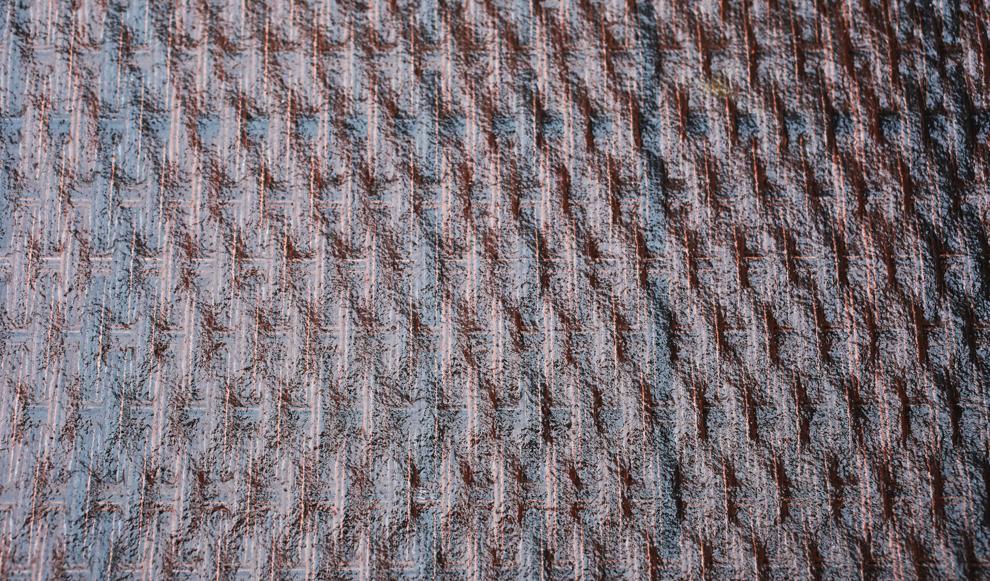 Icy Weather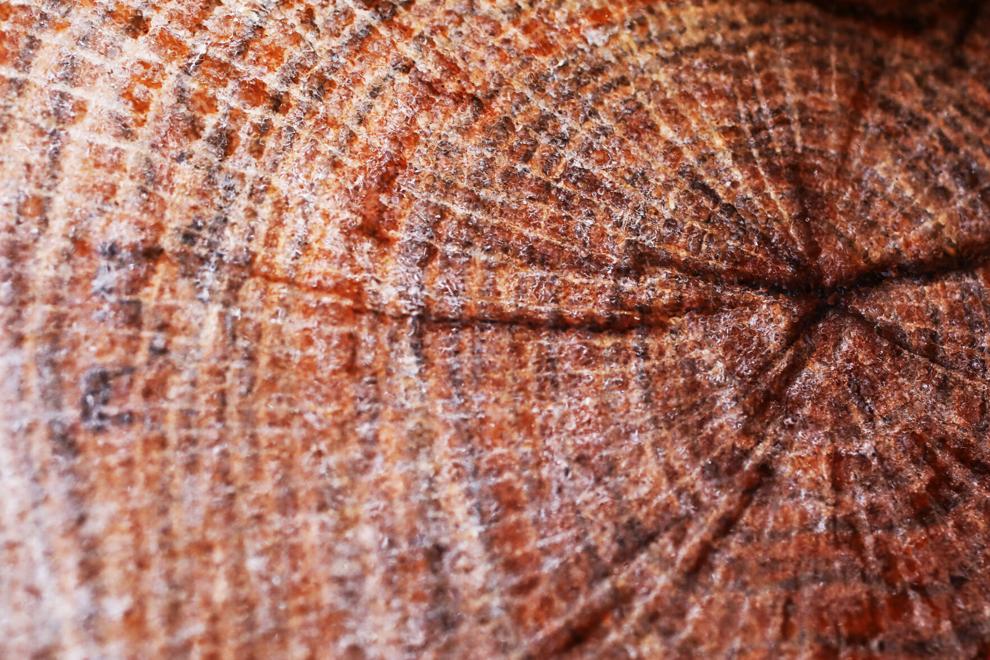 Icy Weather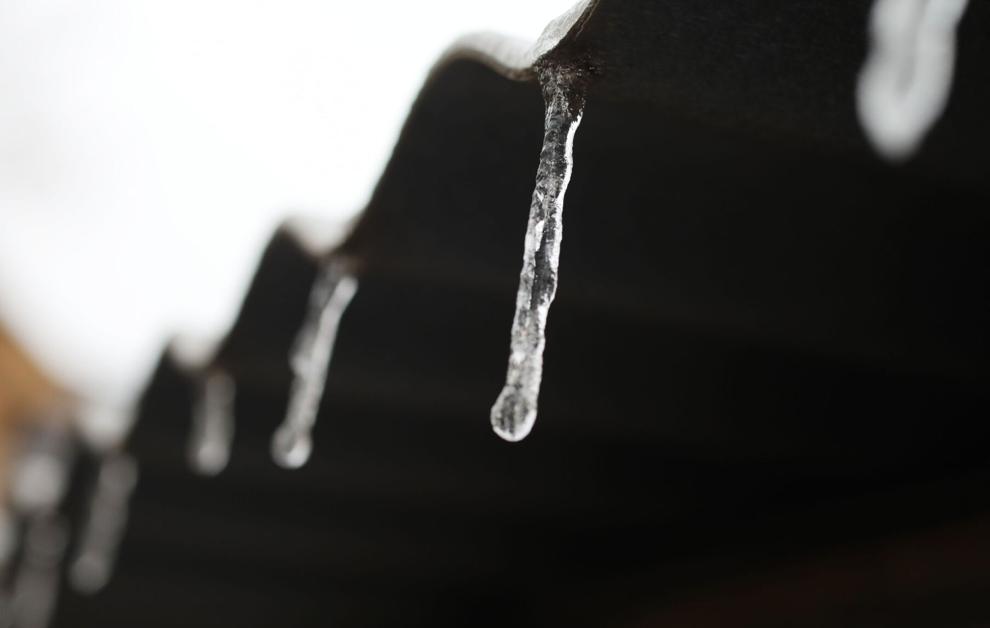 Icy Weather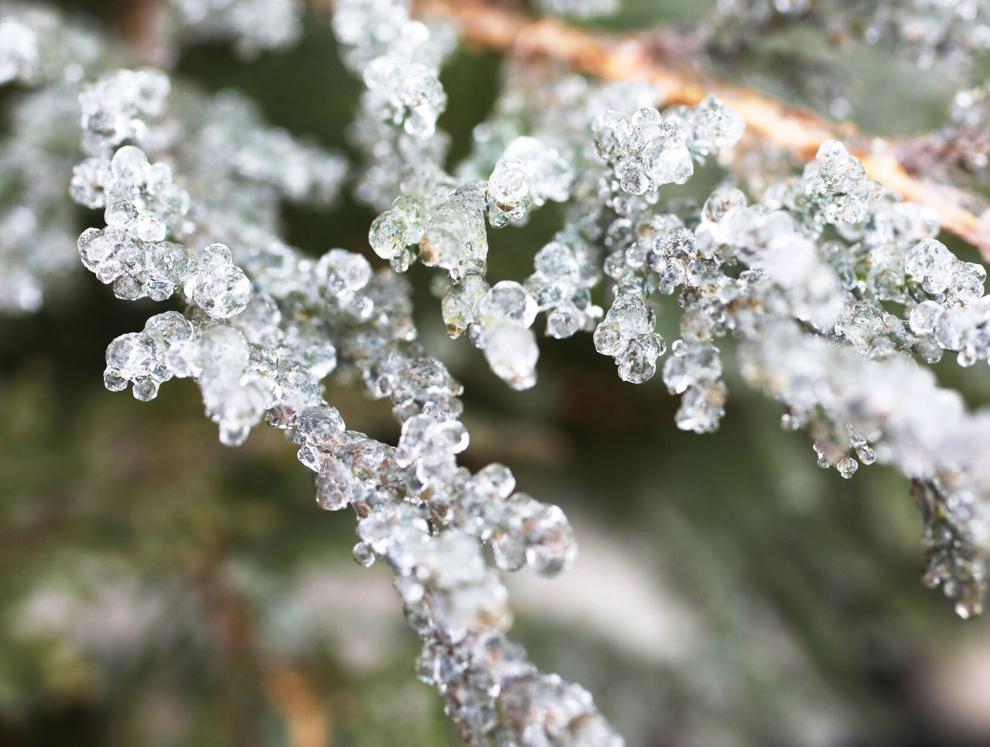 Icy Weather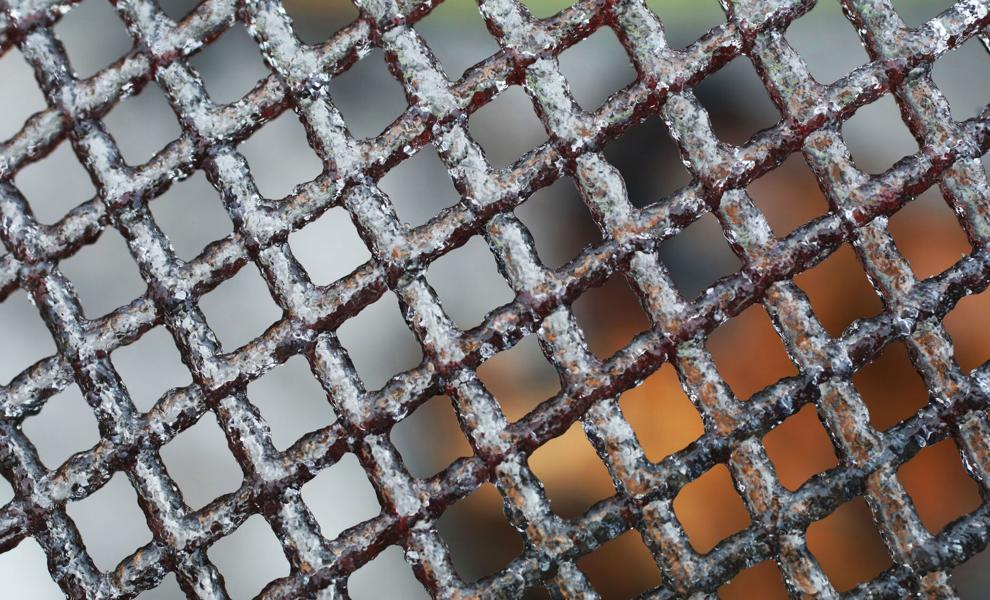 ICE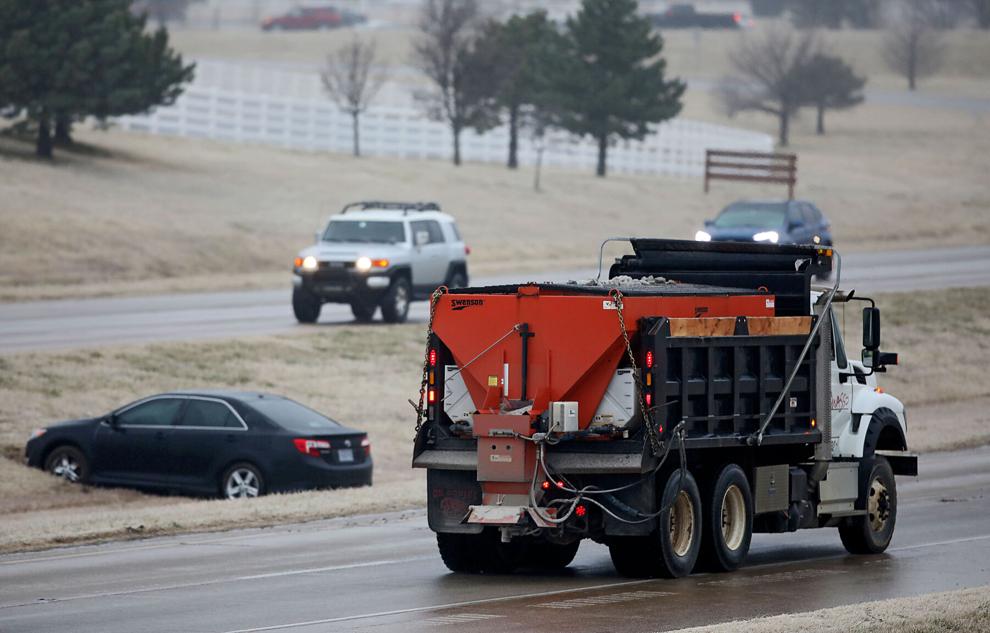 Ice in Tulsa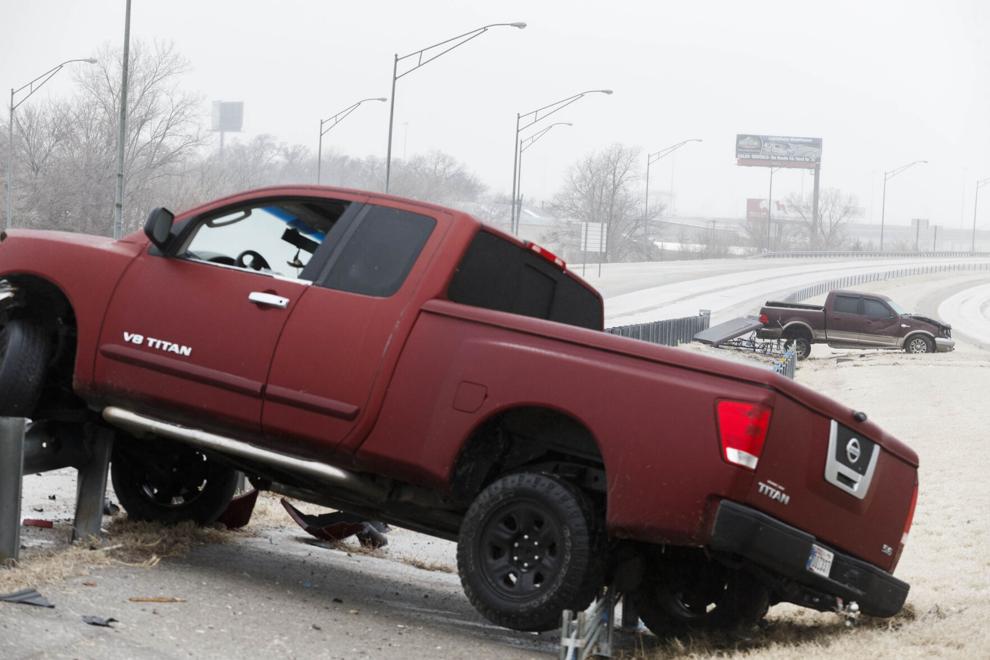 Ice in Tulsa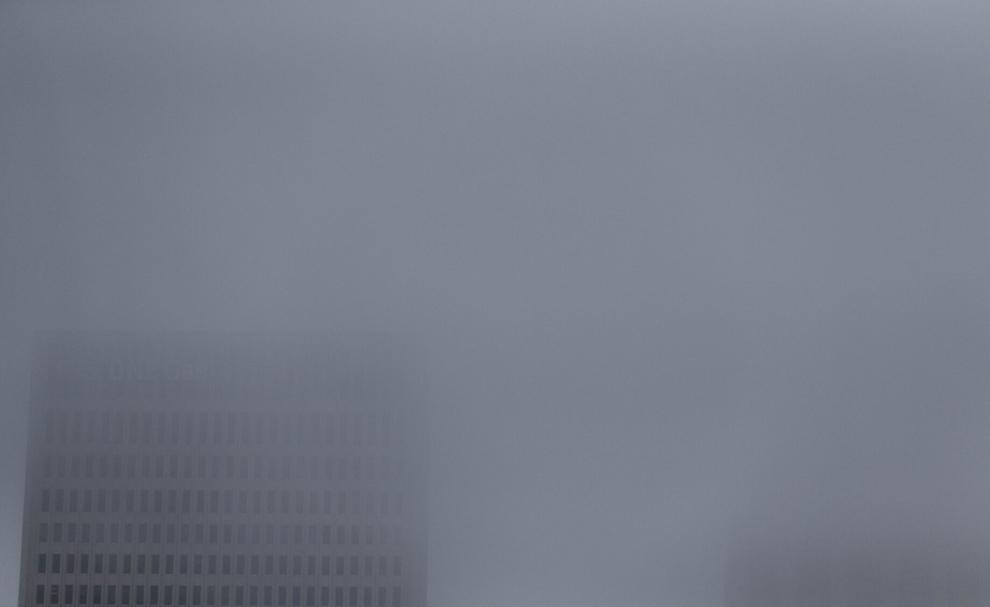 Ice in Tulsa
Ice in Tulsa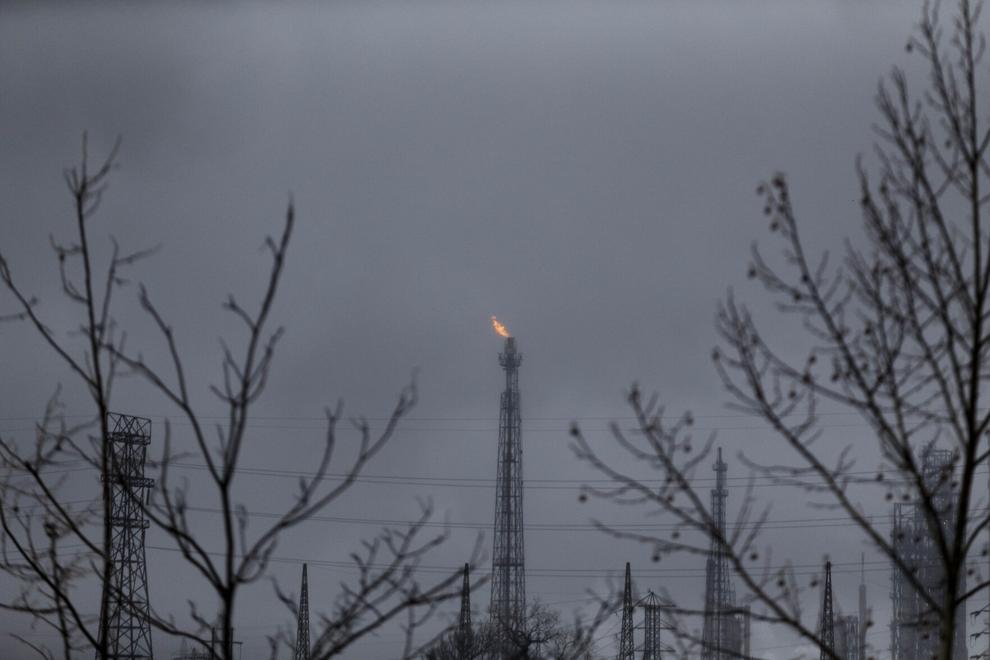 Ice in Tulsa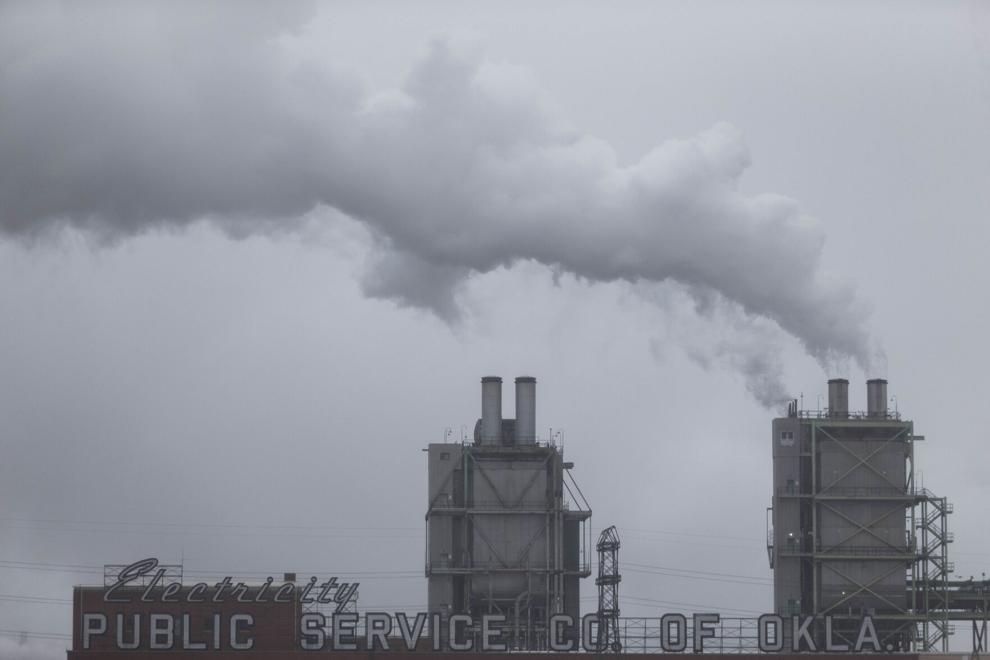 Ice in Tulsa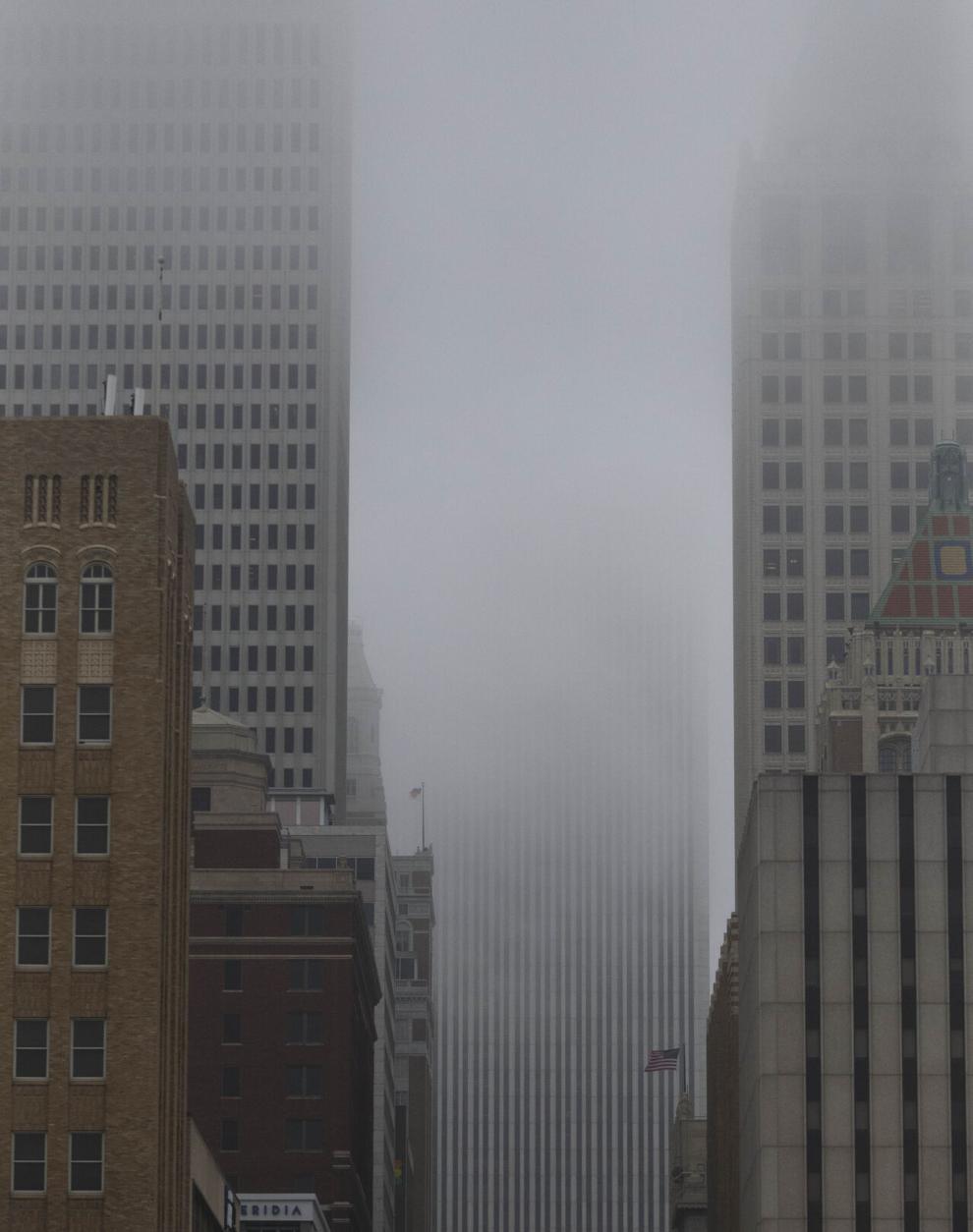 Ice in Tulsa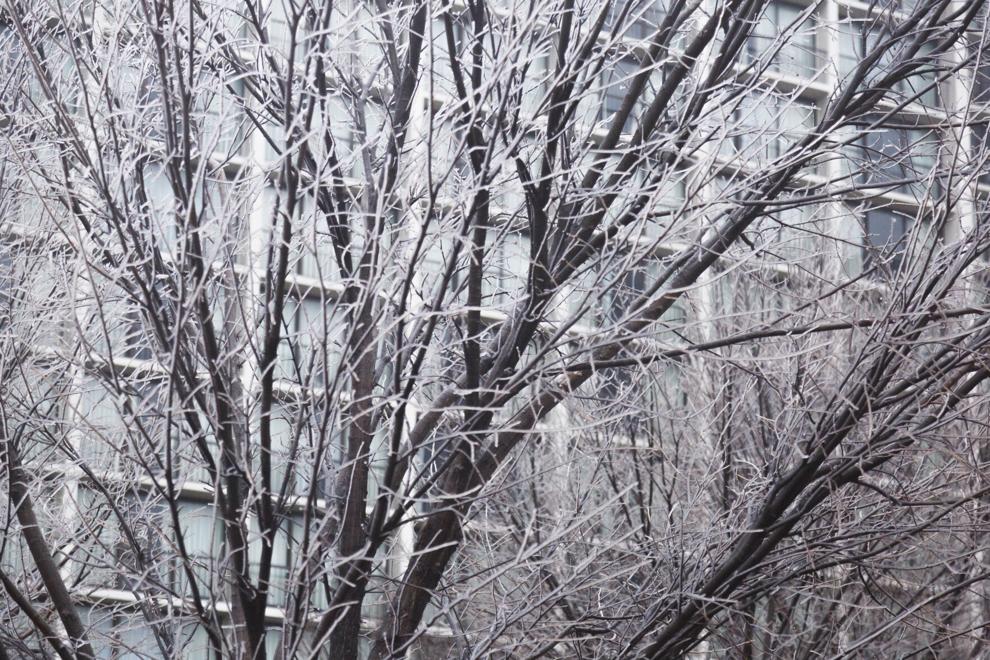 Ice in Tulsa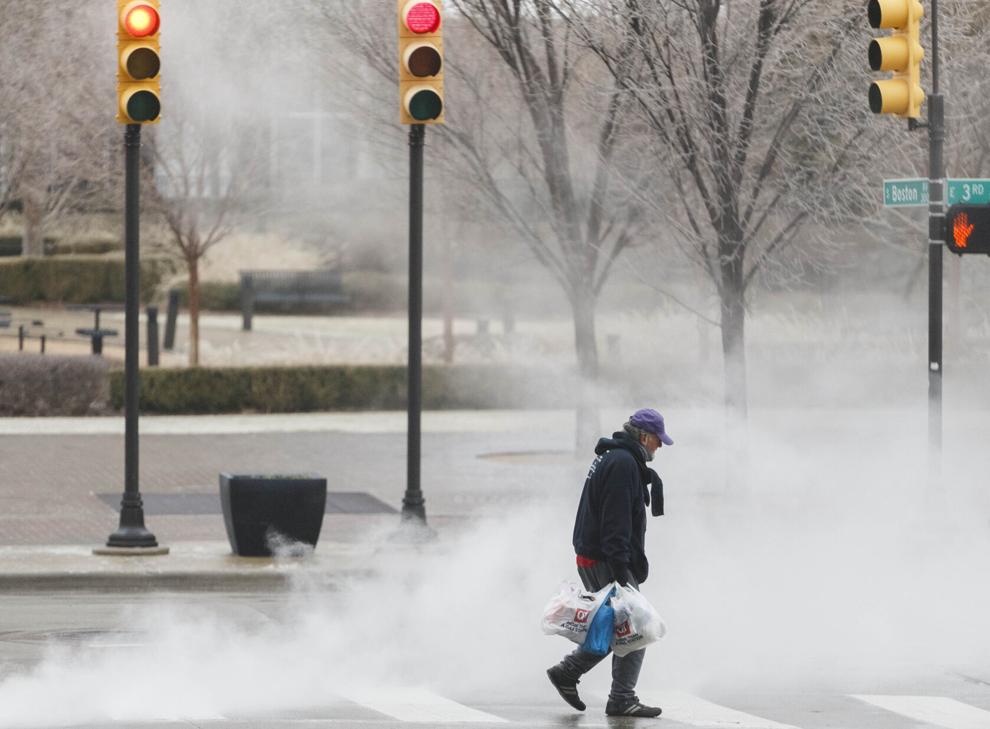 Ice in Tulsa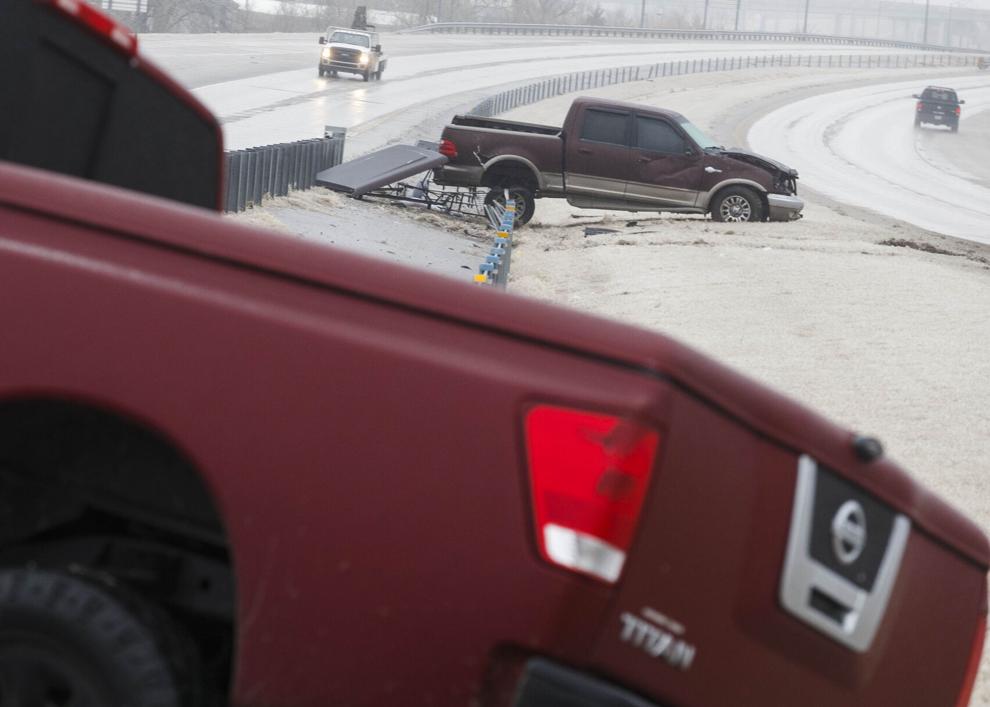 ICE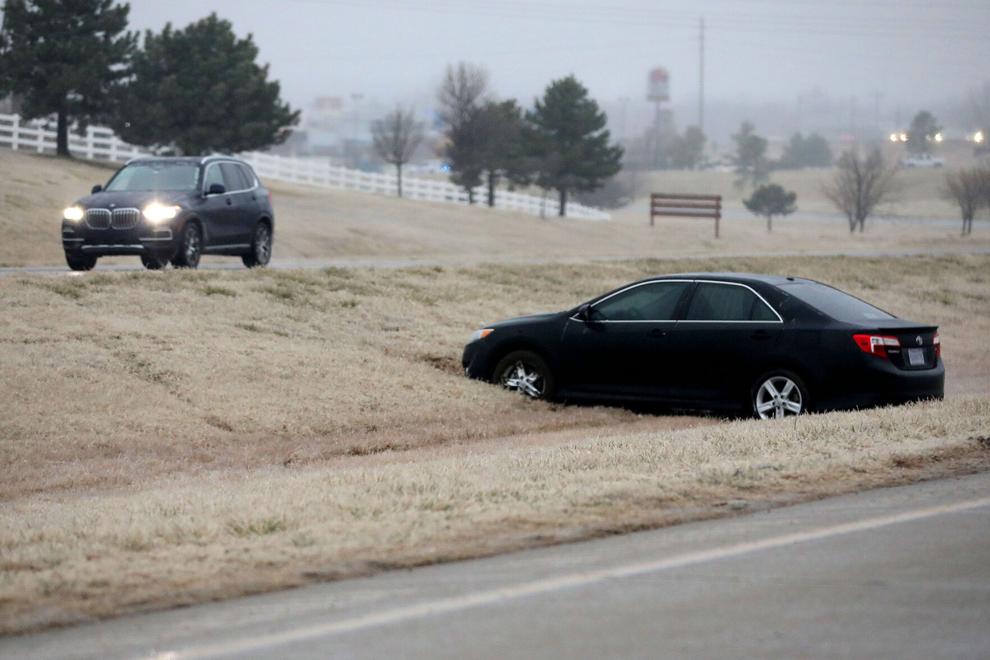 ICE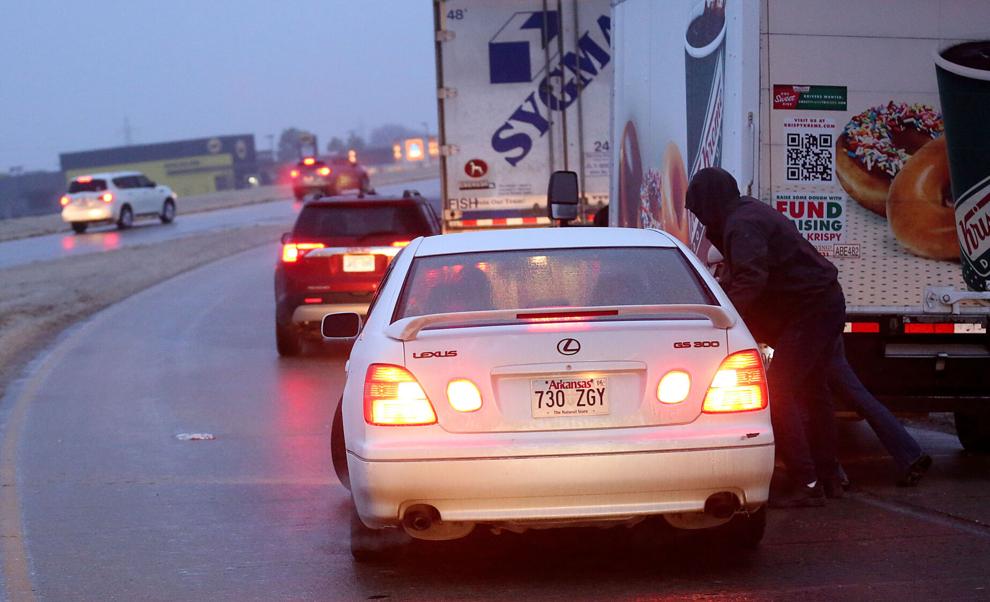 ICE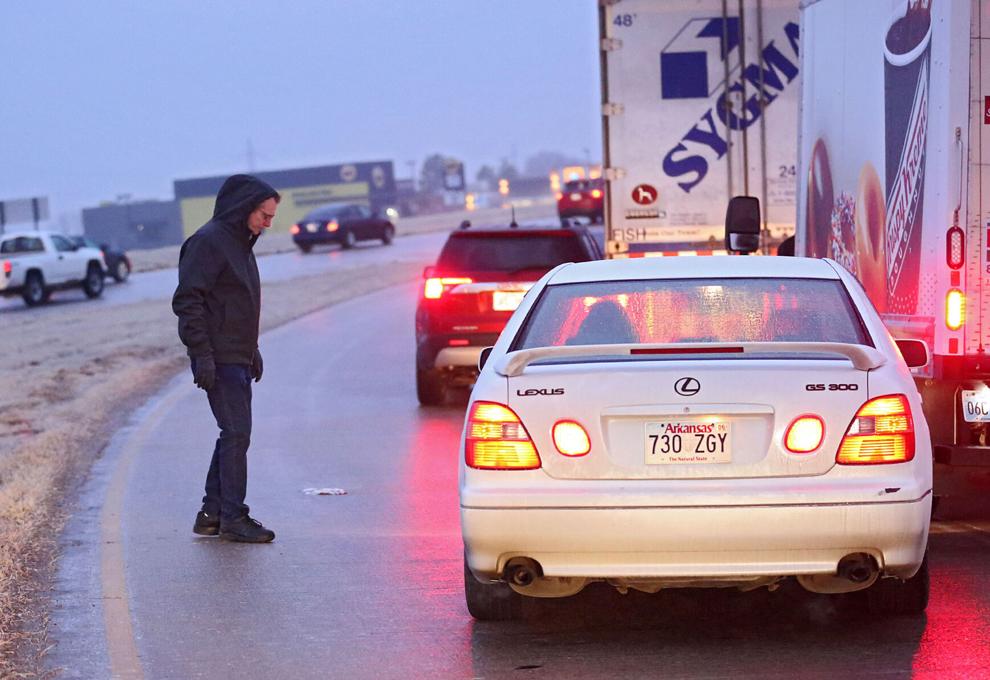 ICE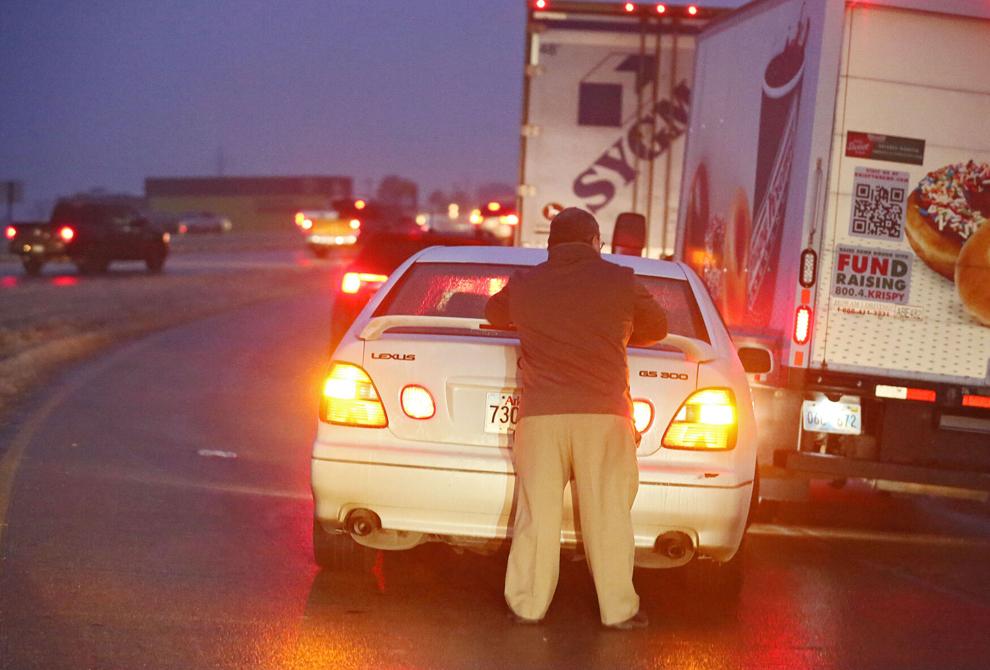 ICE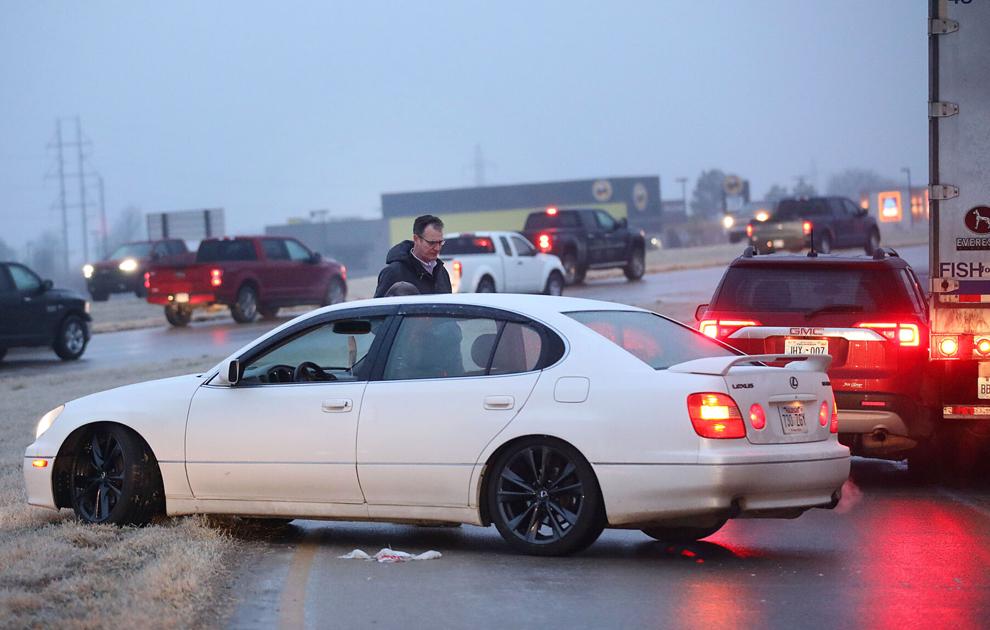 ICE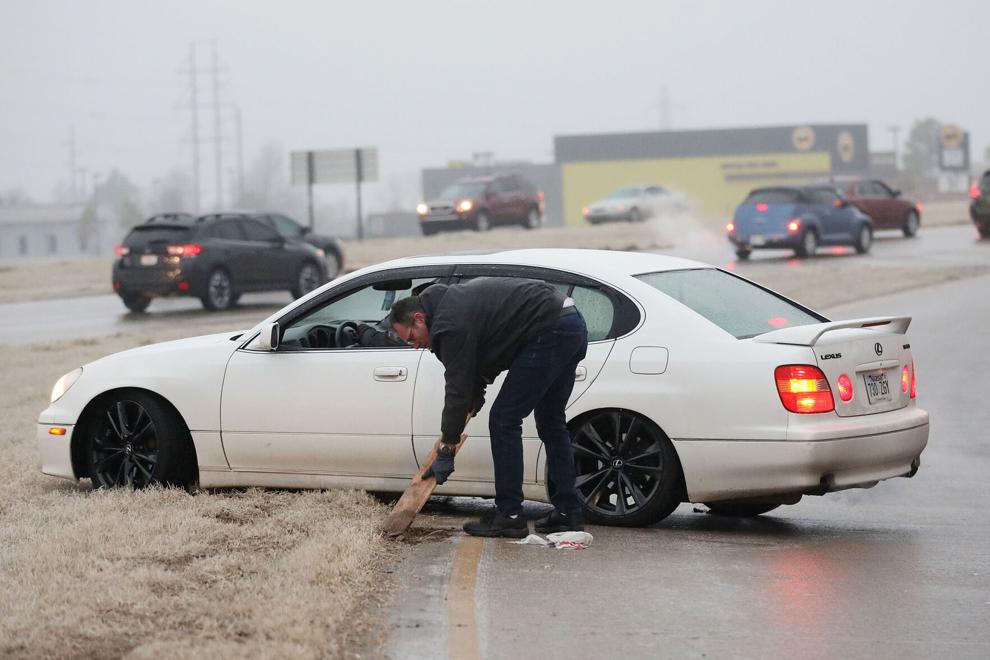 ICE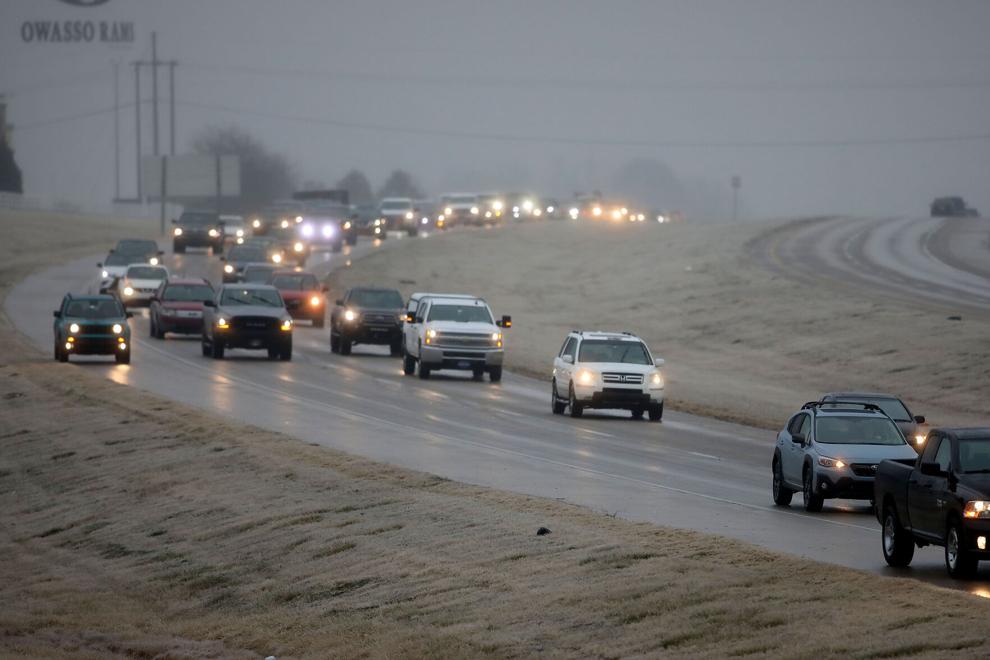 Cold Weather
12 months for just $29.99

HIDE VERTICAL GALLERY ASSET TITLES