COLLINSVILLE — Having fought in two island invasions to that point, Kenneth Bacon had heard enough gunfire to know the sound never meant anything good.
So when it broke out this time, his mind went immediately to one place.
"I thought the Japanese were going to invade again, make another run at us," said Bacon, who was on Okinawa, where fighting had only recently died down.
But his concerns were quickly dispelled.
The guns belonged to some nearby sailors, who were firing them in celebration over some big news.
When that news reached Bacon's ears — that Japan was surrendering — he, too, could hardly contain himself.
For the first time in recent memory, seeing Oklahoma again felt like a real possibility.
"Oh, happy day. I'm going home," he said to himself.
"I'm going to see Bessie."
With this Friday marking the 75th anniversary of Victory over Japan Day, or V-J Day as it's better known, the 95-year-old Bacon — who still lives with his wife Bessie, 93, whom he married after the war — revisited the experience in an interview.
Announced on Aug. 14, 1945, Japan's surrender officially brought an end to World War II.
The announcement followed the destruction by atomic bombs of the Japanese cities Hiroshima and Nagasaki.
Japan's formal surrender would follow on Sept. 2 aboard the battleship USS Missouri in Tokyo Bay.
'Blowed them all to pieces'
Bacon, a longtime Collinsville resident, grew up just north of there in Vera, where he attended school through seventh grade before dropping out.
By age 17, he was working in Tulsa for Hinderliter Tool Company.
That's where he was in 1943 when he was drafted into the Army.
Bacon would go on to join the war in the Pacific as a member of the Army's 184th Infantry Regiment, 7th Infantry Division.
Bacon served with a mortar company. A mortar was a type of gun that sat on the ground and fired explosive shells.
Bacon and a partner operated one of the mortars.
It was Bacon's job to load the gun, dropping the shell directly into the barrel, whereupon his partner would fire it.
"Out she'd go. And it was moving on, too, when it came out of that barrel," Bacon said. "You had to make sure your hand was out of the way — you could lose a finger, hand and all."
Bacon saw his first action on Leyte in the Philippines before joining in the fight for Okinawa in April 1945.
From the start, violence and bloodshed were daily facts of life.
Bacon remembers one scene on a hill that they had taken earlier in the day.
"We were walking through a bamboo thicket where we'd killed a bunch of them and blowed them all to pieces," he said. "I hate to say it, but there were guts and everything all in them trees."
Their foes still had plenty of firepower, though.
Bacon remembers when a Japanese artillery shell once hit the foxhole next to his and exploded.
Running to assist, he found one soldier sitting up, partially buried in sand.
Bacon began digging with his hands to uncover him. But he pulled back, feeling something in one hand that wasn't dirt.
"It was a big ol' hunk of meat that had come off his leg," he said.
The extent of the man's injuries had not initially been visible. In the blast, he'd lost one leg at the hip. Also, part of an arm was "dangling, the bones sticking out."
Next to him, a second soldier had been completely buried in sand.
Bacon could hear his muffled voice, calling out for air.
They dug and were able to free him. "He had one heel blowed off," but would survive, Bacon said.
What happened to the first man he doesn't know. But from the severity of his wounds, "I just guess that he bled out."
Rarely could the dead receive the care or farewell they deserved.
Bacon recalls participating in a makeshift burial once for several slain soldiers.
A commanding officer told Bacon and others to dig two holes.
"Four went in one, three in the other," he said.
'Suck it up and go on'
How did he see such sights and not succumb to madness?
"You just have to suck it up," Bacon said. "If you're a soldier, you suck it up and go on."
In one way at least, he still is that soldier.
"I don't cry over deaths," he said. "I don't know why, but it pert near has to be that I saw so much of it."
It was a death that Bacon didn't see, though, that still haunts him the most.
It happened during the fighting as he and his partner were firing their mortar at enemy positions.
Their sergeant came running up and directed them to a new place to set up, so Bacon grabbed the ammo while his partner grabbed the gun, and off they ran.
They hadn't gone far when they heard a blast somewhere behind them — the familiar sound of a Japanese artillery shell.
It was only later that they noticed their sergeant was not behind them.
"We waited and waited. He never showed up," Bacon said. "That round had hit him, killed him."
Bacon knew his own gun had been the enemy's intended target.
"That round would've taken it out — and us, too, if my sergeant hadn't come down there and told us to move."
Something that still bothers him to this day, he said, is "why I didn't go back down there to check on him, see if it killed him instantly. But I didn't."
She said yes
Helping Bacon deal with all the day-in day-out death was a small photograph he kept in his billfold.
He and Bessie weren't a serious item when he'd left for the war, he said.
But looking at her picture a few times every day, he felt his feelings growing stronger.
"I decided I'd marry her, if she'd have me, when I got home," Bacon said.
"So I wrote her a letter and asked her. And she wrote back and said yes."
Bacon went on to finish out the war, then was sent for a stint in Korea.
Two months after returning to the states, he and Bessie were married.
They went on to raise three children, and earlier this year celebrated their 74th anniversary.
Bacon confesses that he wasn't the best husband at first. Whether or not it was a result of the war, he "drank a lot," he said.
But after marrying Bessie, one trip to church would change his ways.
Responding to the minister's call that day, "I went down to an old-fashioned altar and I asked the Lord to save my soul. And he did that instant," Bacon said.
Earlier that day, before leaving for the church, Bacon had sneaked a swallow of whiskey.
"I think it was for courage," he said with a chuckle. "But I've never touched a drop since. That's the Lord's doing."
His giving up drinking likely saved their marriage, he said.
After 75 years, some of Bacon's recollections of the war have been lost to time.
Like his Bronze Star medal, the circumstances of which he's forgotten.
However, Bacon still has many vivid memories. Among them is that night on Okinawa when the news first broke.
He was on the beach where he'd been assigned to guard an ammo dump.
"There were other dumps (temporary storage areas) on the beach there. One was a beer dump," he said, then added, laughing, "that's where I wanted to go."
When the sailors started shooting, the news of the surrender spread quickly.
At the time, Bacon didn't realize the full importance of it.
It was only later that he found out an invasion of mainland Japan had been planned and his unit would've been in the thick of it.
The death toll of such an invasion has been estimated at several million, and the prospect is horrible even now to contemplate, he said.
Consequently, Bacon has never wavered in his support for President Truman's decision to drop the atomic bombs and force Japan's surrender.
Although between 129,000 and 226,000 were killed by the bombs, most of them civilians, it saved many more lives in the long run, he said.
"There aren't many of us left now," he said of his fellow Pacific War veterans.
"But those of us who are, I think we are all happy it happened just the way it did."
---
Gallery: Mourners show up to honor a World War II veteran with no family left
VET FUNERAL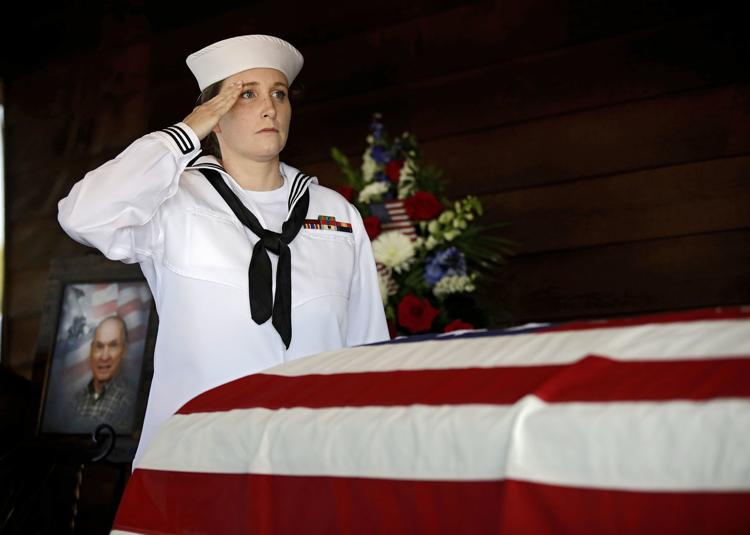 VET FUNERAL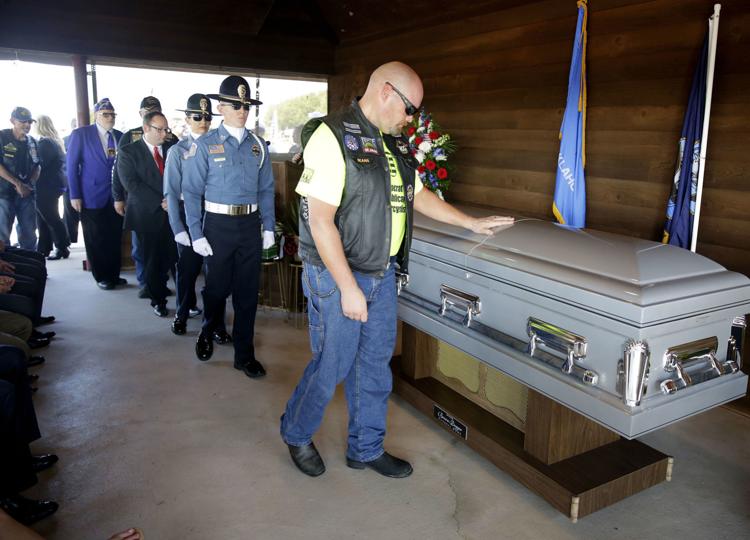 VET FUNERAL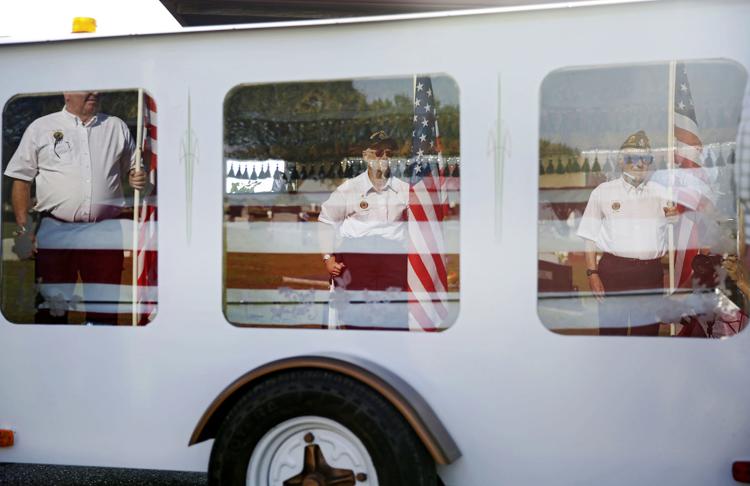 VET FUNERAL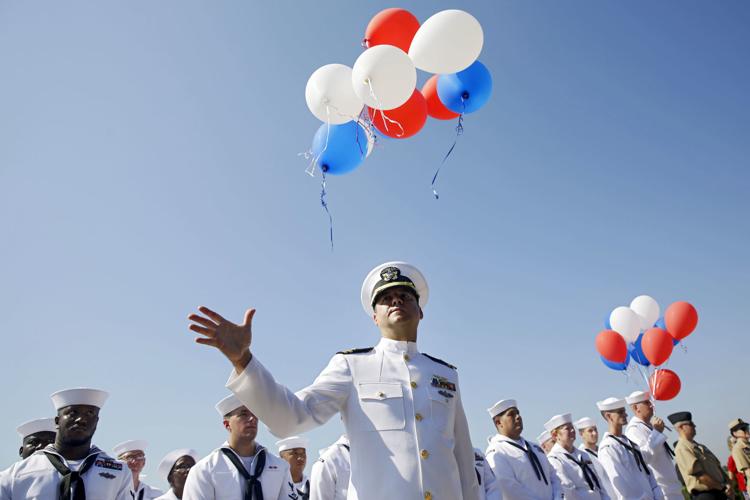 VET FUNERAL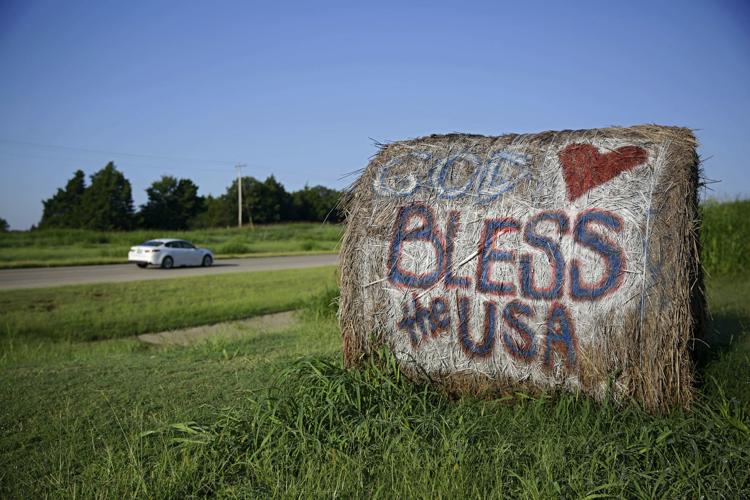 VET FUNERAL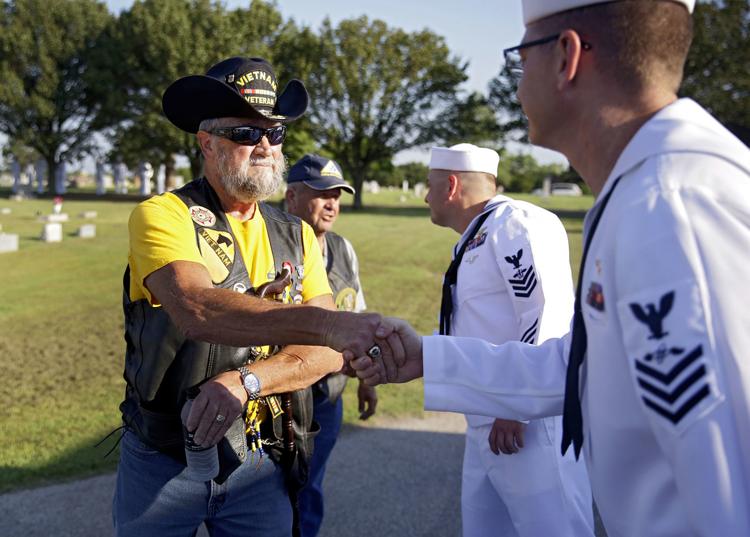 VET FUNERAL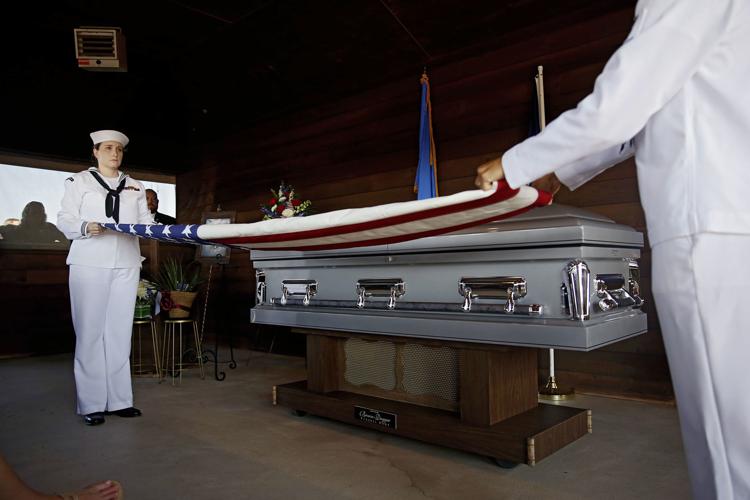 VET FUNERAL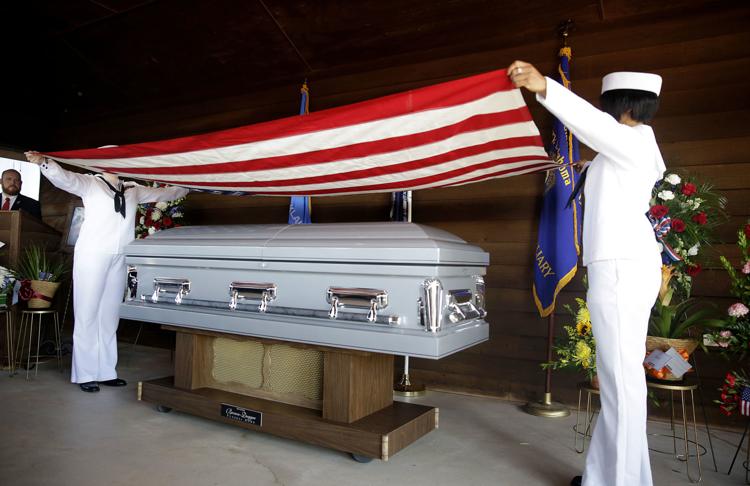 VET FUNERAL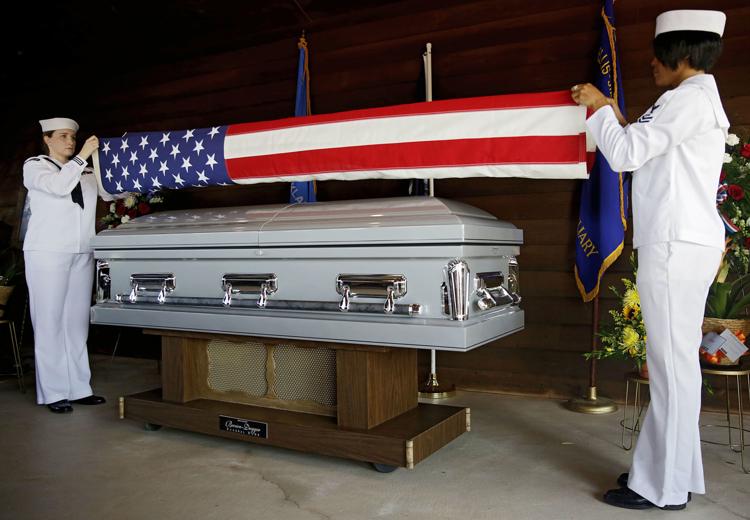 VET FUNERAL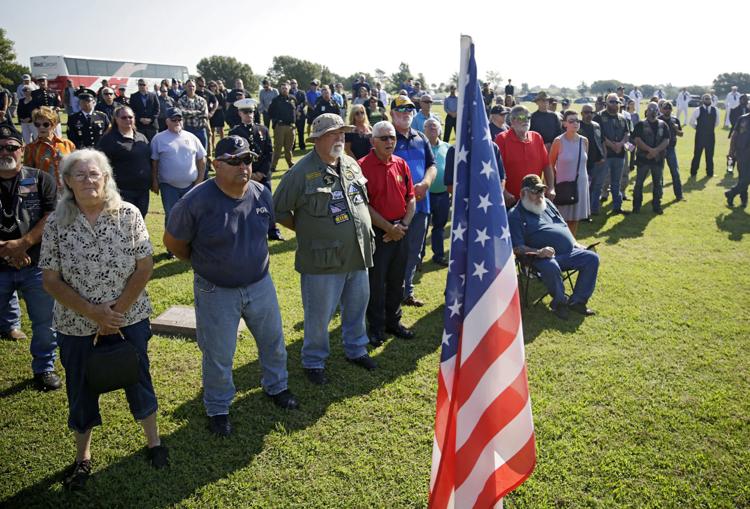 VET FUNERAL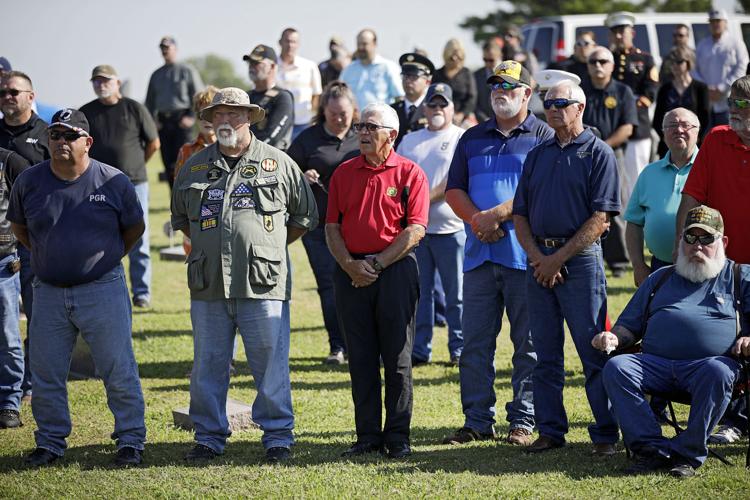 VET FUNERAL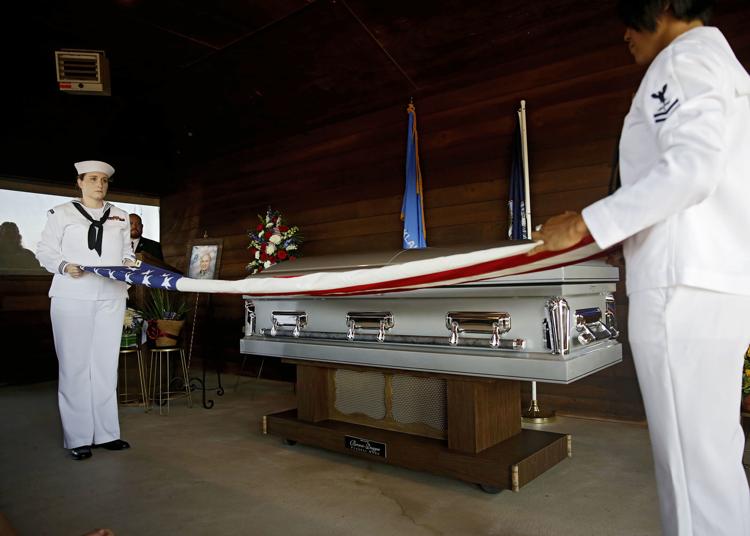 VET FUNERAL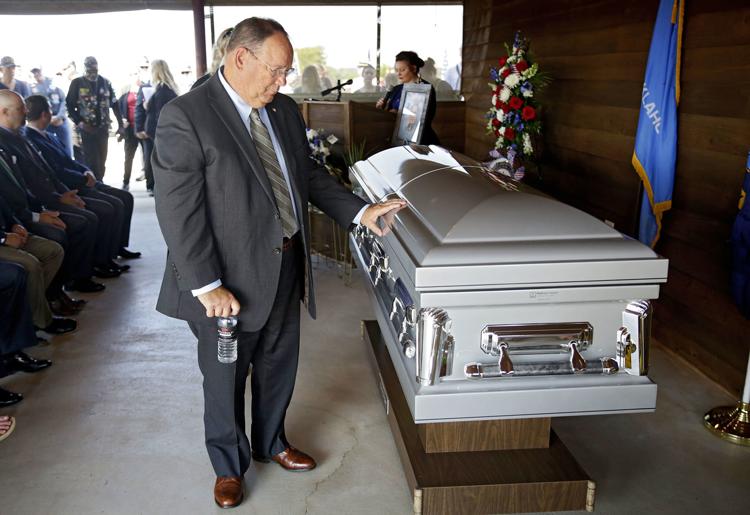 VET FUNERAL
VET FUNERAL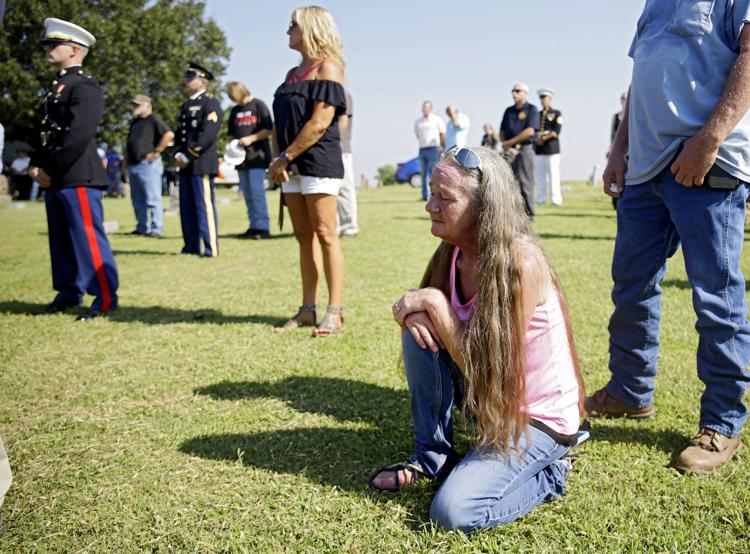 VET FUNERAL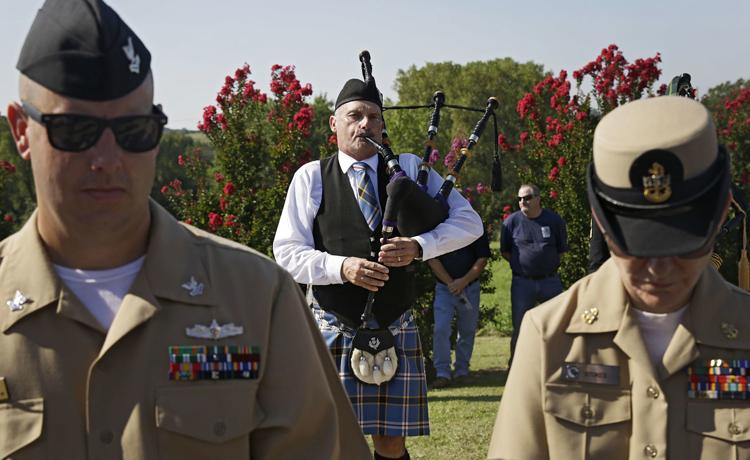 VET FUNERAL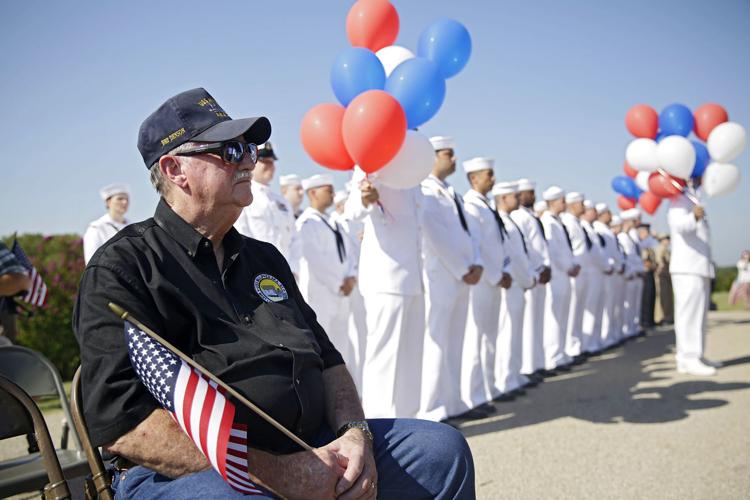 VET FUNERAL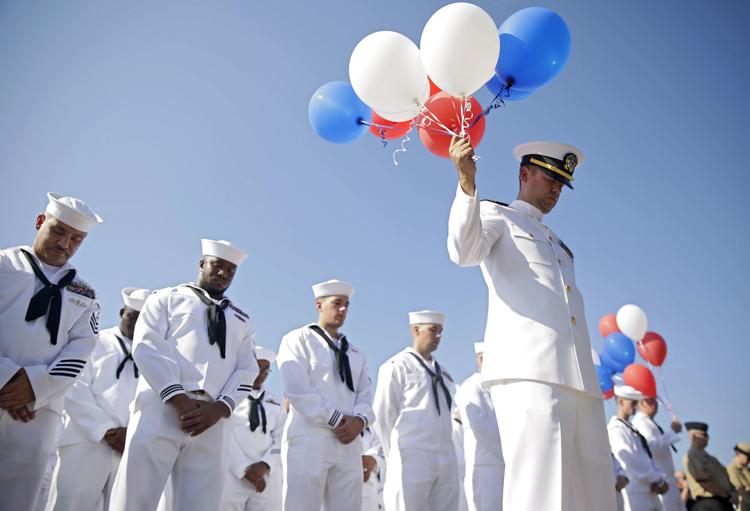 VET FUNERAL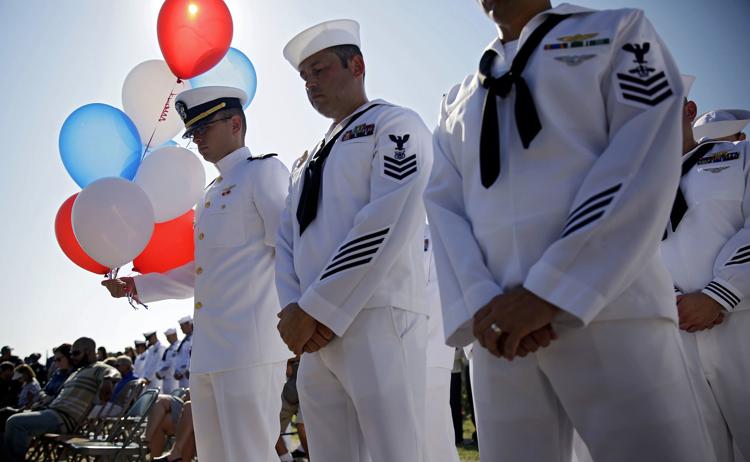 VET FUNERAL
VET FUNERAL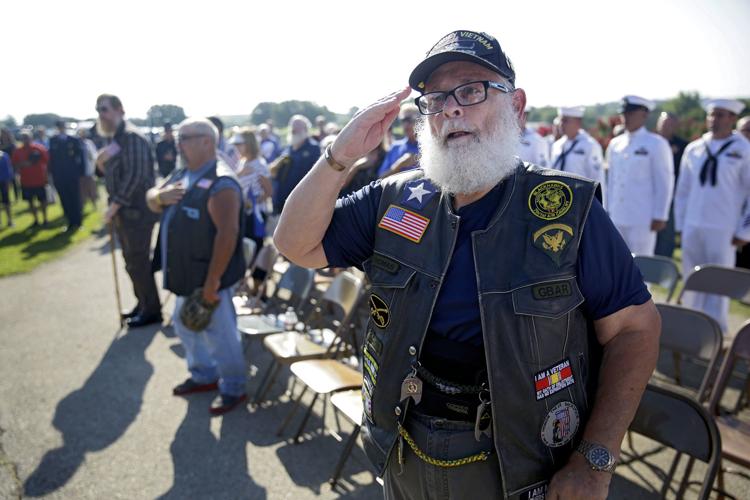 VET FUNERAL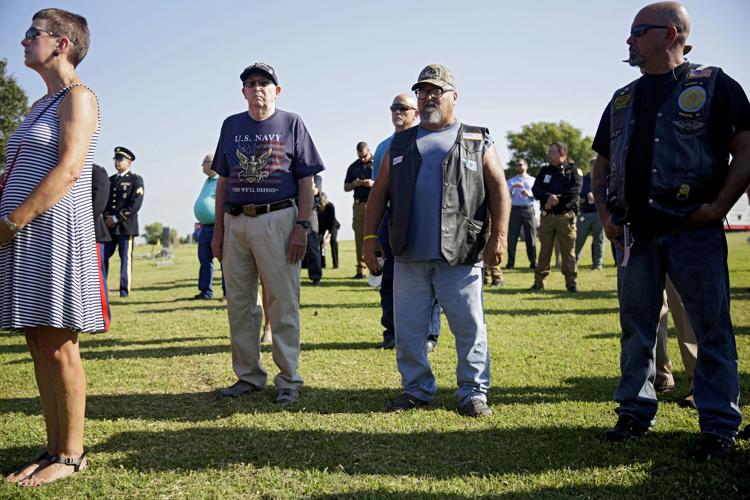 VET FUNERAL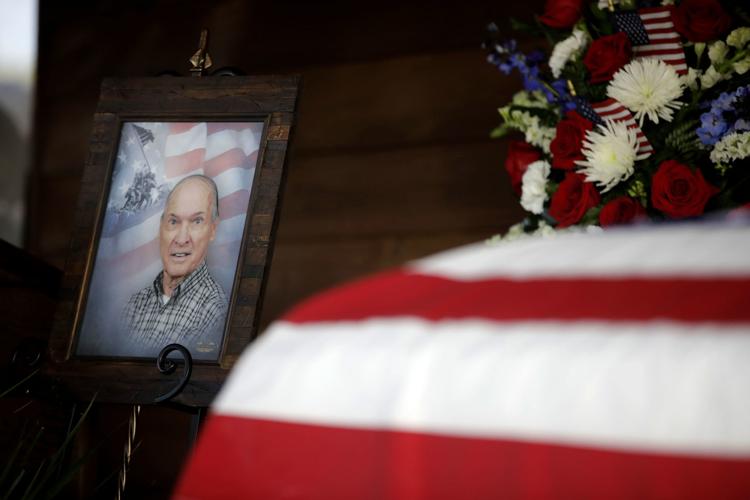 VET FUNERAL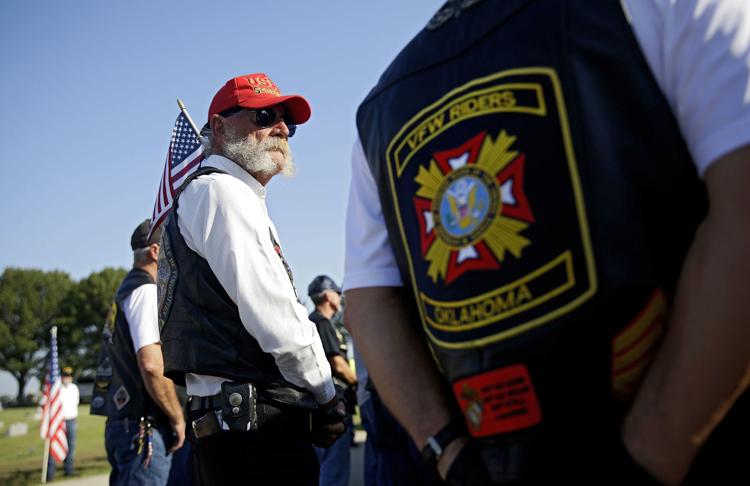 VET FUNERAL
VET FUNERAL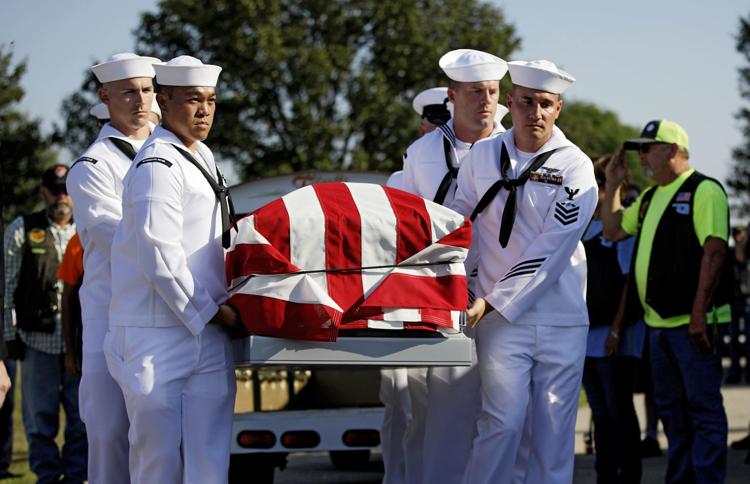 VET FUNERAL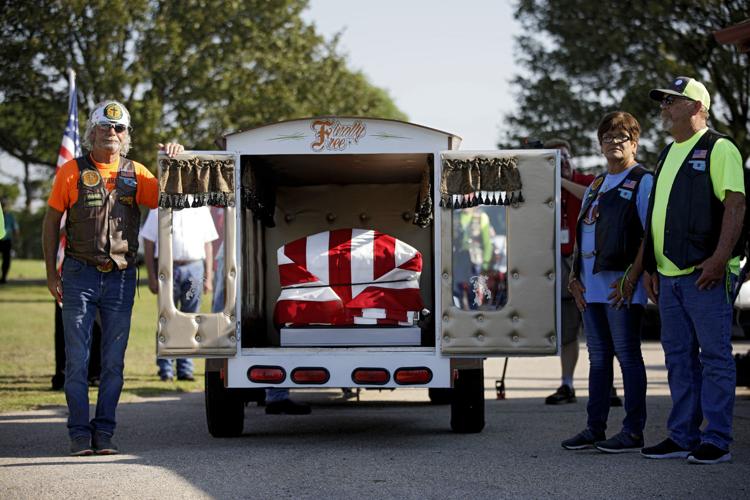 VET FUNERAL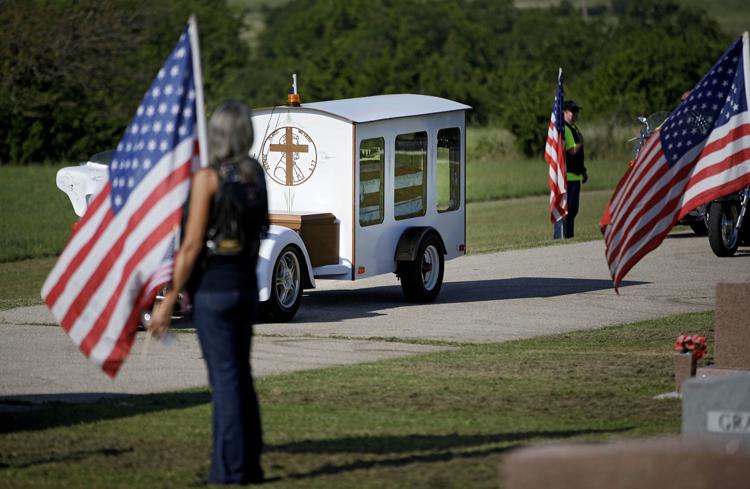 VET FUNERAL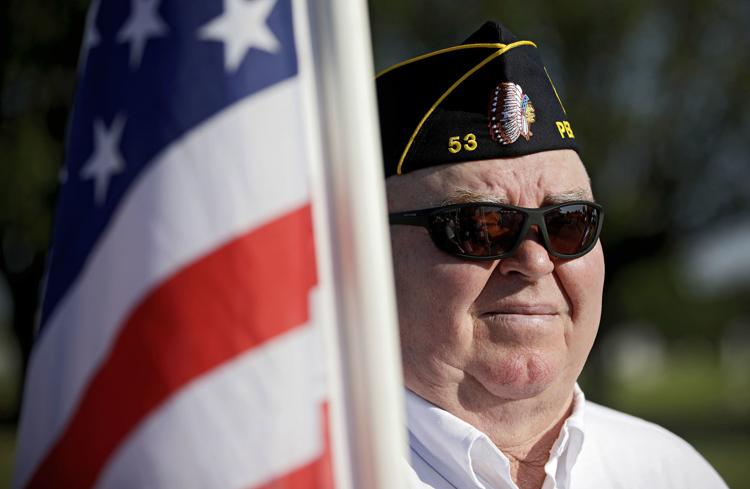 VET FUNERAL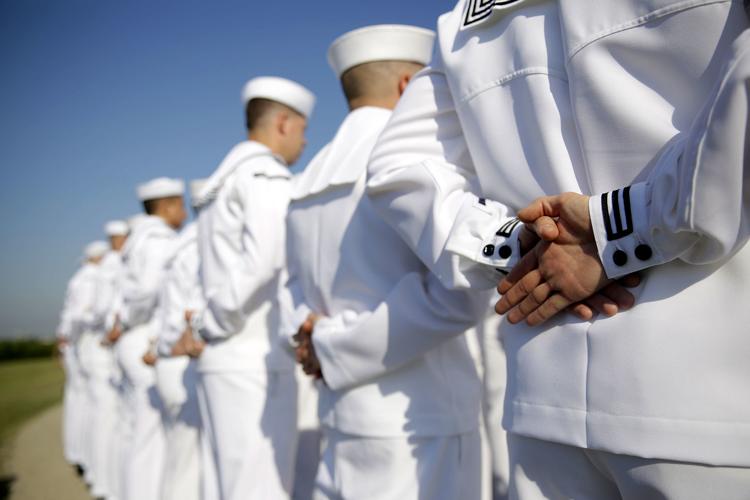 VET FUNERAL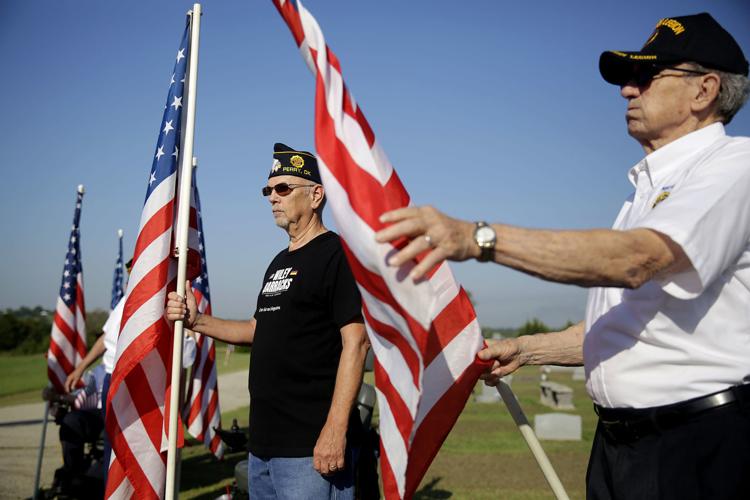 VET FUNERAL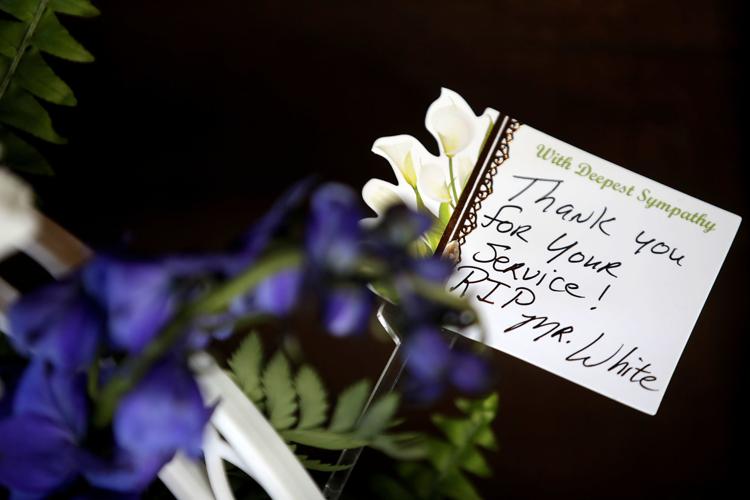 VET FUNERAL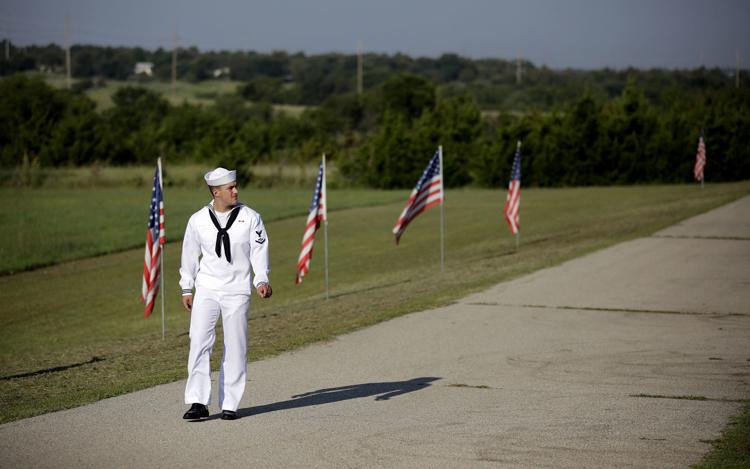 VET FUNERAL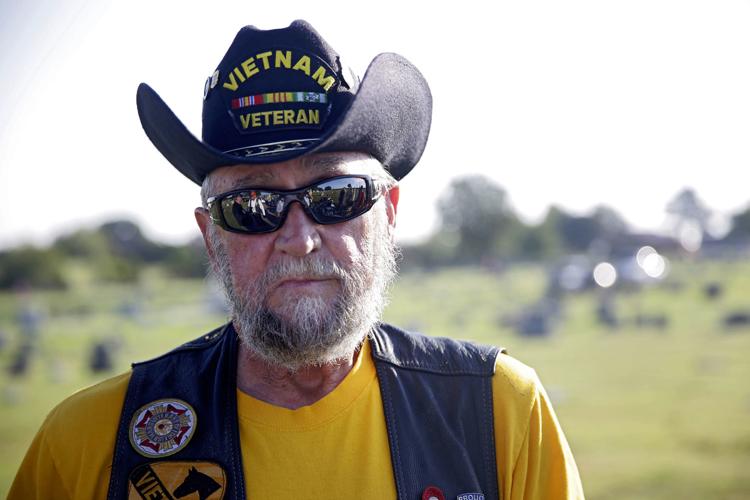 VET FUNERAL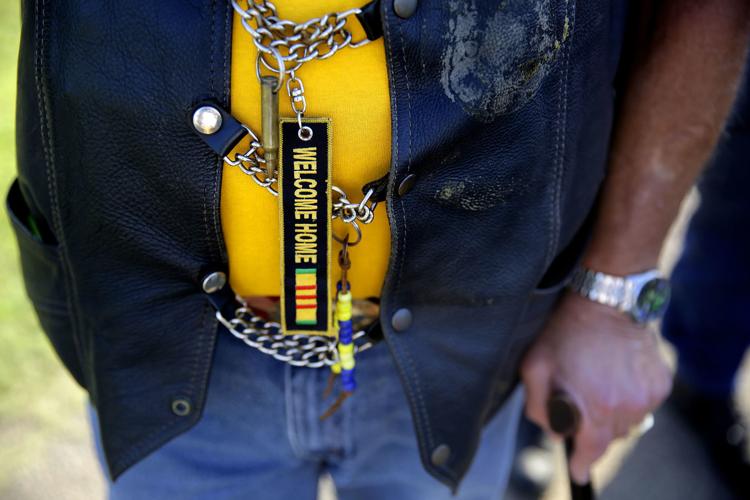 VET FUNERAL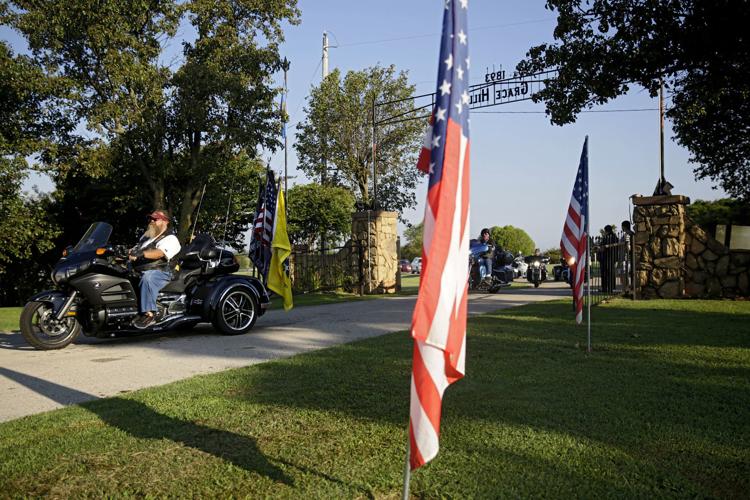 VET FUNERAL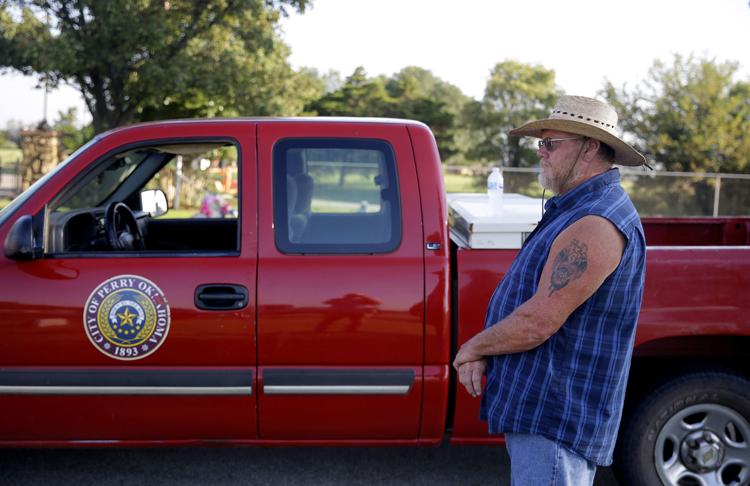 VET FUNERAL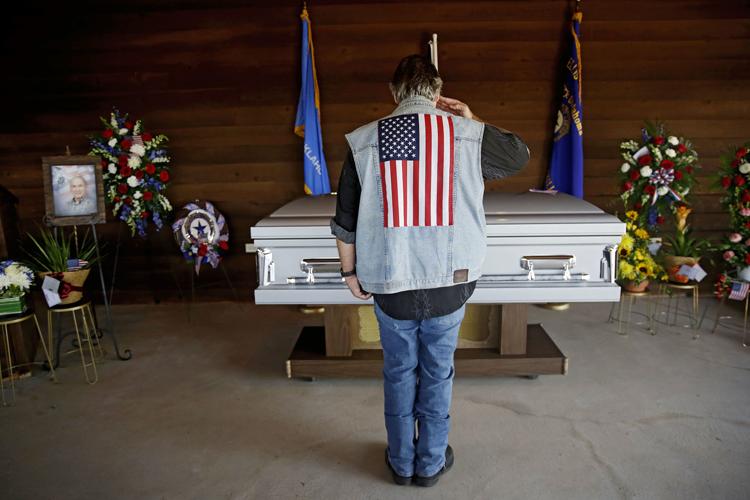 Journalism worth your time and money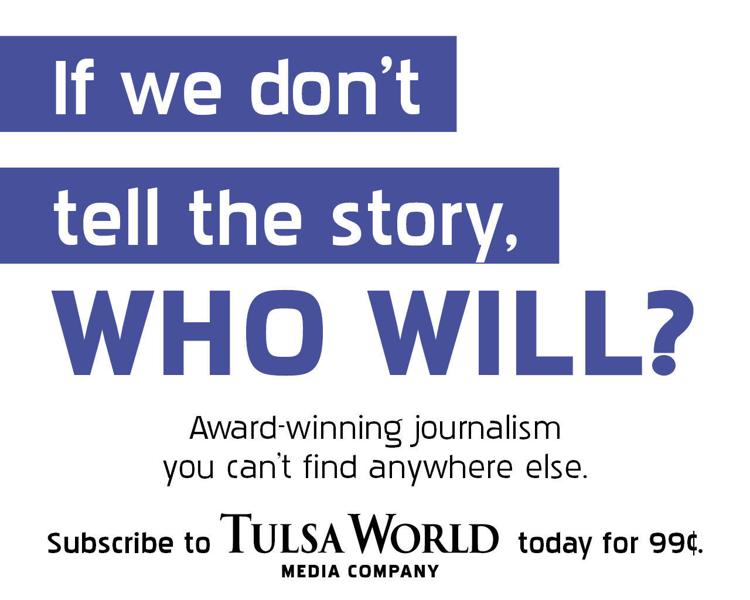 Tim Stanley
918-581-8385
tim.stanley
@tulsaworld.com
Twitter: @timstanleyTW
Get local news delivered to your inbox!
Subscribe to our Daily Headlines newsletter.